#TBT: Girard-Perregaux Gyrodate 9080 Watch
A great looking 1960s watch with an uncomplicated complication
Today, we'll take a look at the Girard-Perregaux Gyrodate 9080, an uncommon watch with a unique complication.
Within the Fratello team, we each have our little quirks and eccentric interests when it comes to watches. I'm interested in Japanese sports watches, vintage Swiss chronographs, and divers. Tomas, on the other hand, is a collector of oddball watches with funky features and complications. Just take a few seconds to look at his articles and you'll see what I mean. But today, for only a brief moment, I'm taking over the mantle of madness with my account of the Girard-Perregaux Gyrodate 9080.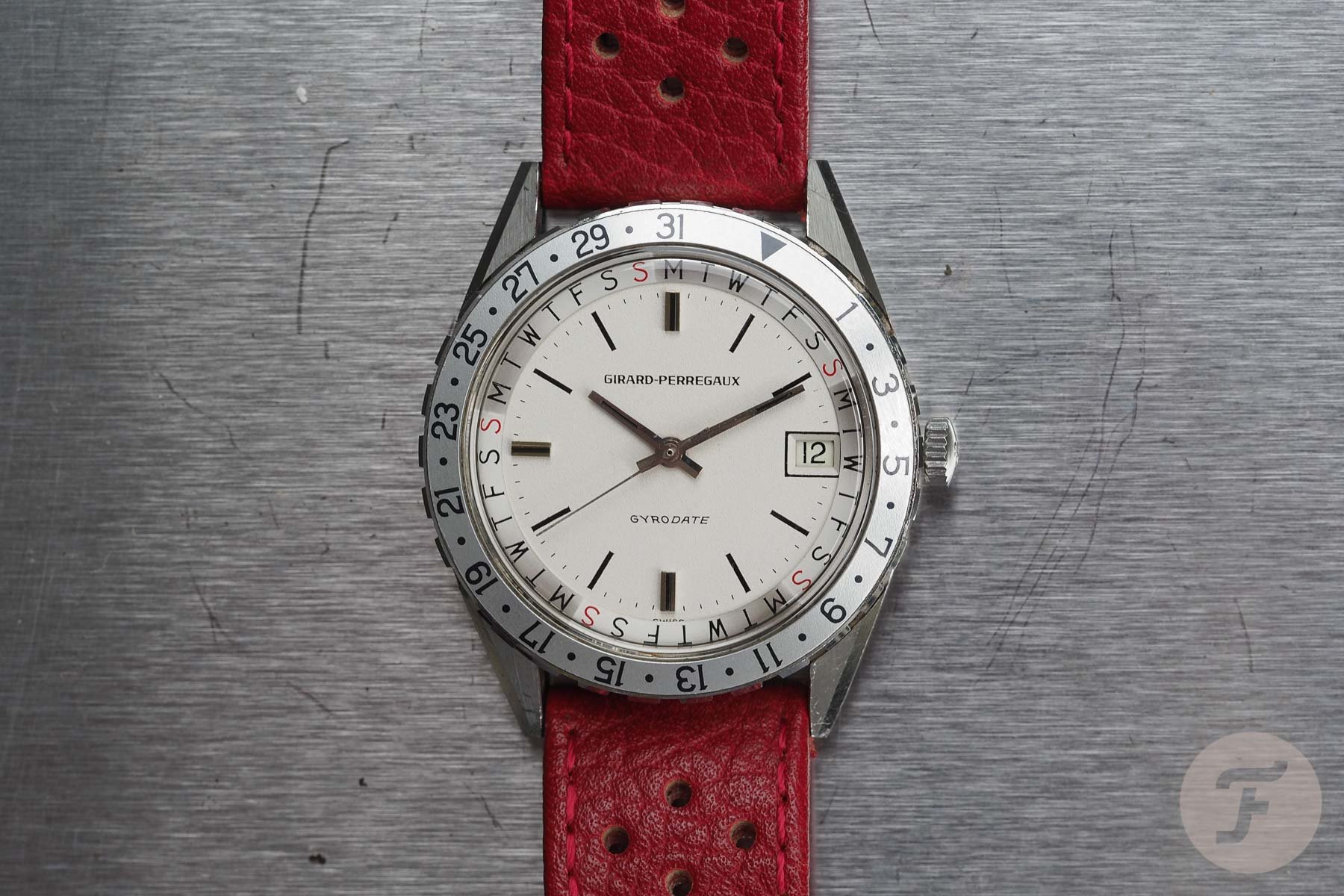 A traditional watch with a simple twist
We don't talk a lot of vintage Girard-Perregaux here on Fratello and that's a bit of a shame. The long-standing brand made some incredible watches during the '50s and '60s and was truly innovative. As a reminder, it was GP that actually debuted the world's first high frequency movement in 1966 that ran at an impressive 36,000 vph. We had a great history article on this back in 2013 and I reviewed my Dad's "HF" a couple years ago. Unfortunately, today's mid-'60s Gyrodate 9080 lacks the HF movement (later models had it), but it's still a really cool piece.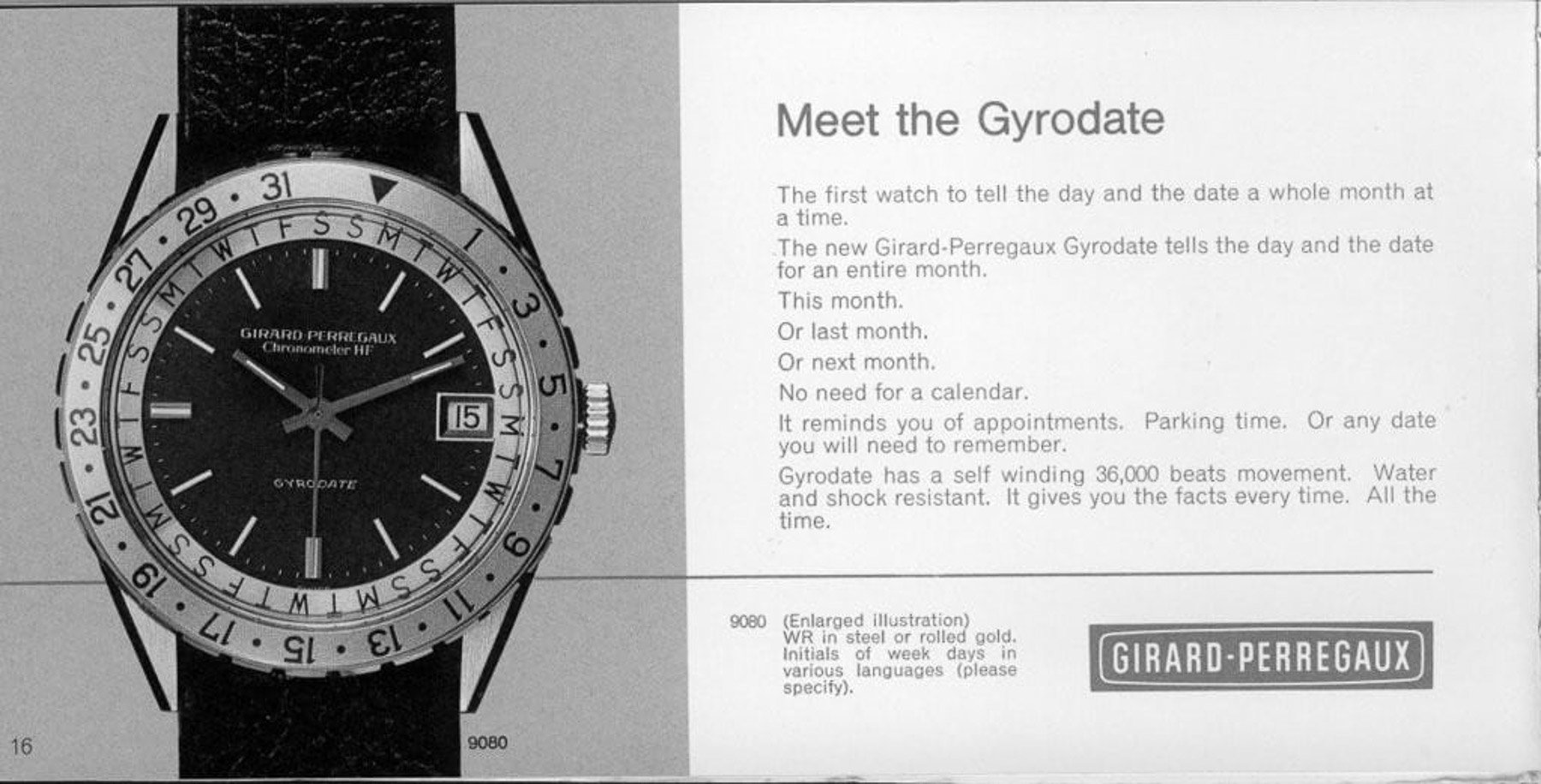 Quite simply, the GP Gyrodate 9080 has a unique bezel that works with an internal chapter ring as a calendar. It's actually very simple. The user turns the bidirectional bezel and aligns the "1" with the day of the week that it falls upon after 12:00. The rest of the month then plays out nicely.  See above for an example. The 1st of this August was on a Saturday, so the 1 sits above the first "S". Now, pick any date in the month and you'll know the day of the week. It's not fancy, but it truly works. I thought about it and there are loads of occasions where someone asks if I'm available on such and such date. The first thing I ask is the day of the week. The Gyrodate makes that type of question easy to answer.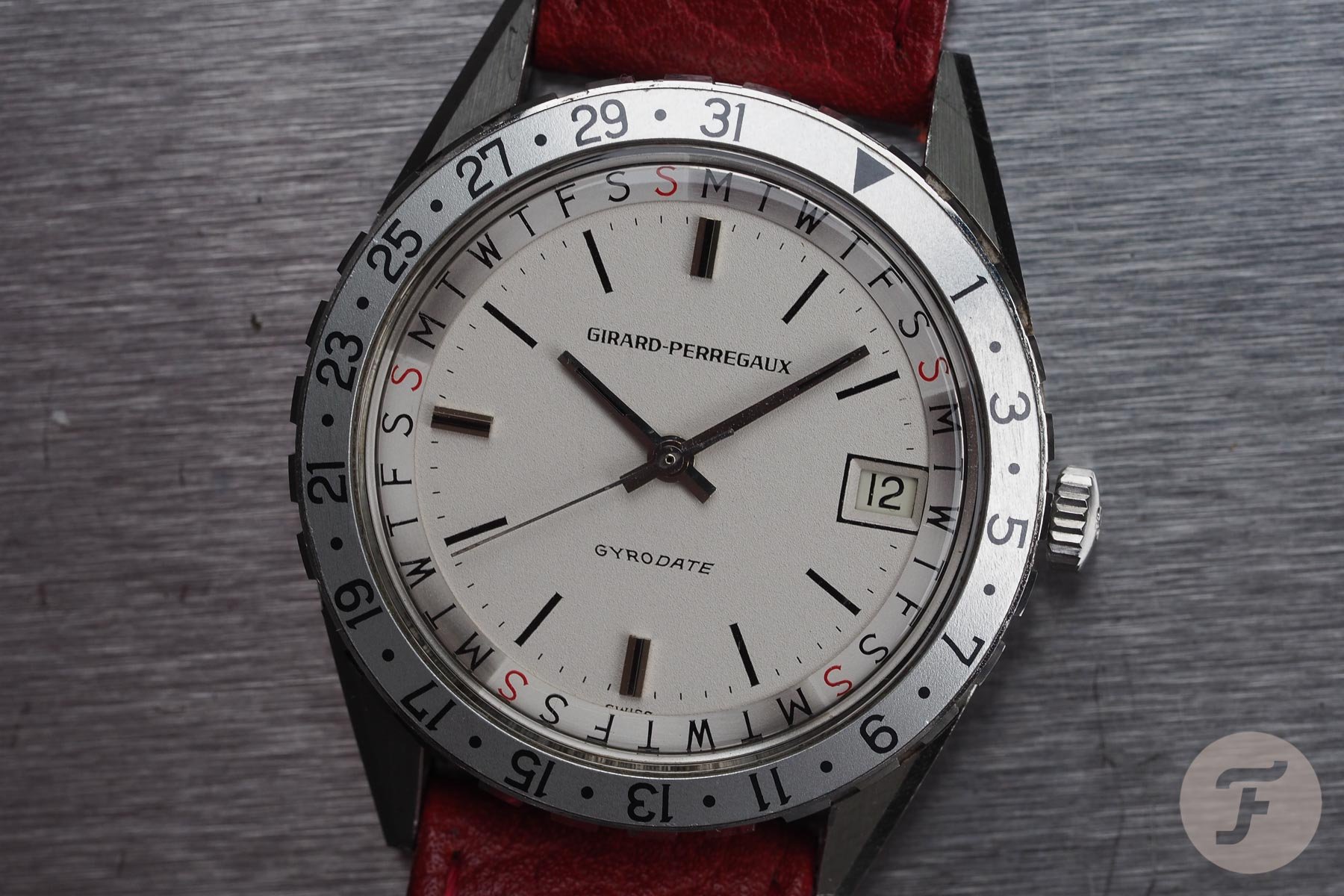 Pulled-off with style
But let's be honest, there are loads of complicated watches that come off as exactly that — complicated. The Gyrodate 9080 manages to blend practicality into a watch that could easily pass as a sports piece. In fact, the first time I stumbled upon it on eBay, I thought it was some sort of  GMT-Master clone! The bezel is clean, has strong fonts and dots reminiscent of a Rolex to the point that the insert supplier was likely the same. And then take a look at the internal day ring. the alternating white and silver backgrounds mix perfectly with the black and red letters.
As for the rest of the dial on the Gyrodate 9080, sporting pretensions go out the window with a lack of lume. But it's ok because the design still looks fantastic. Chromed applied markers with a black inner stripe at 6/9/12 are echoed in the hour and minute hands. The date window doesn't destroy the balance and there's very little writing. The writing that does exist consists of the serious looking G-P name and the "Gyrodate" name that plays tricks on the eyes with forward and backward italics. Honestly, there's just no wasted space here. A black dial and gold dial in rolled gold case were also offered alongside this matte white version.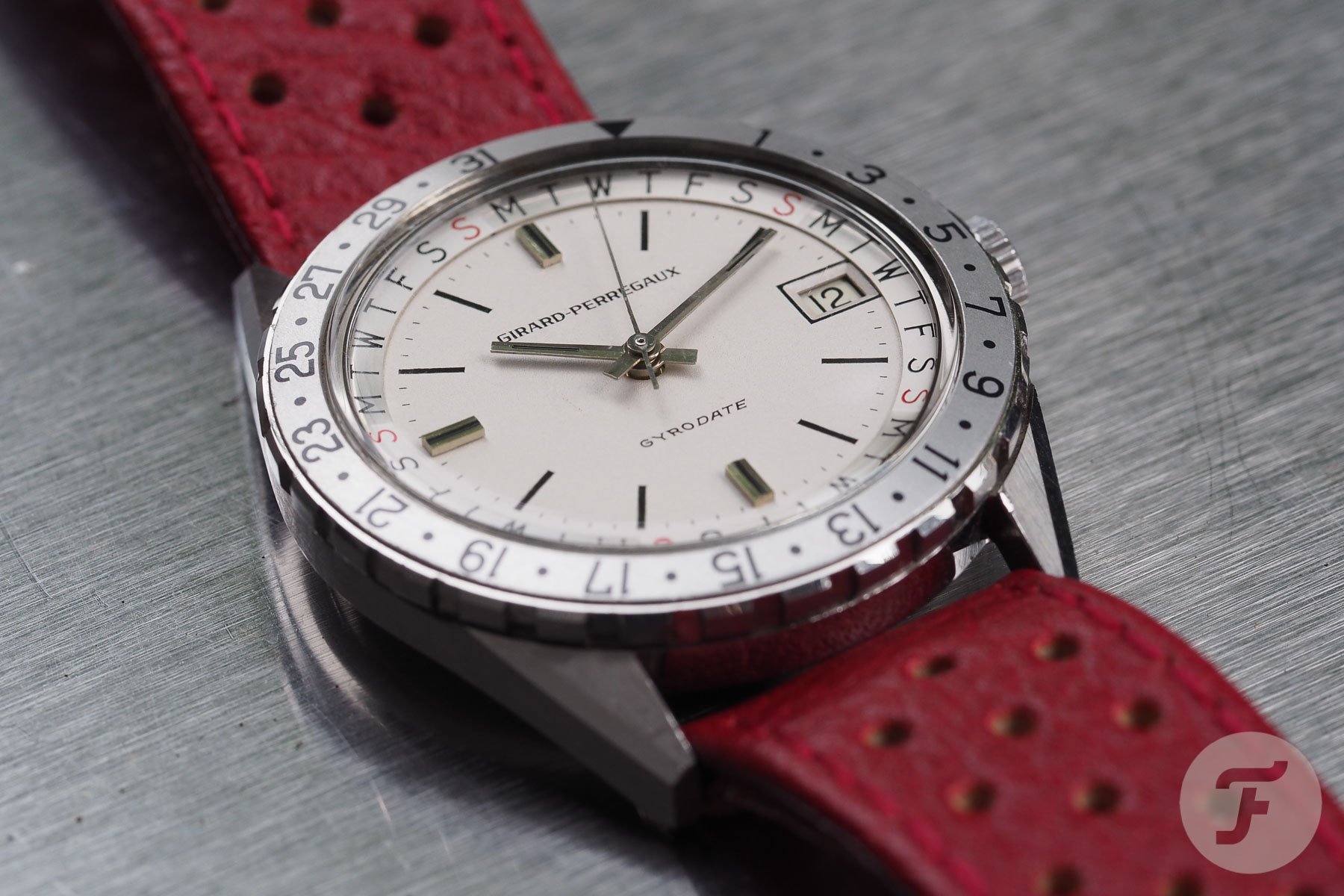 A timeless case
Whenever I peruse the web for older G-P models, I'm often met with some very "of the era" case shapes. They often look dated and not in a way that I like. Thankfully, this Gyrodate eschews past trends and sticks with a clean and timeless design. You wouldn't confuse it with an Oyster case, but it's not that far off. With ample lugs, matte finishing on the top side, and sharp chamfers, it plays just as well today as it must have done 55 or so years ago.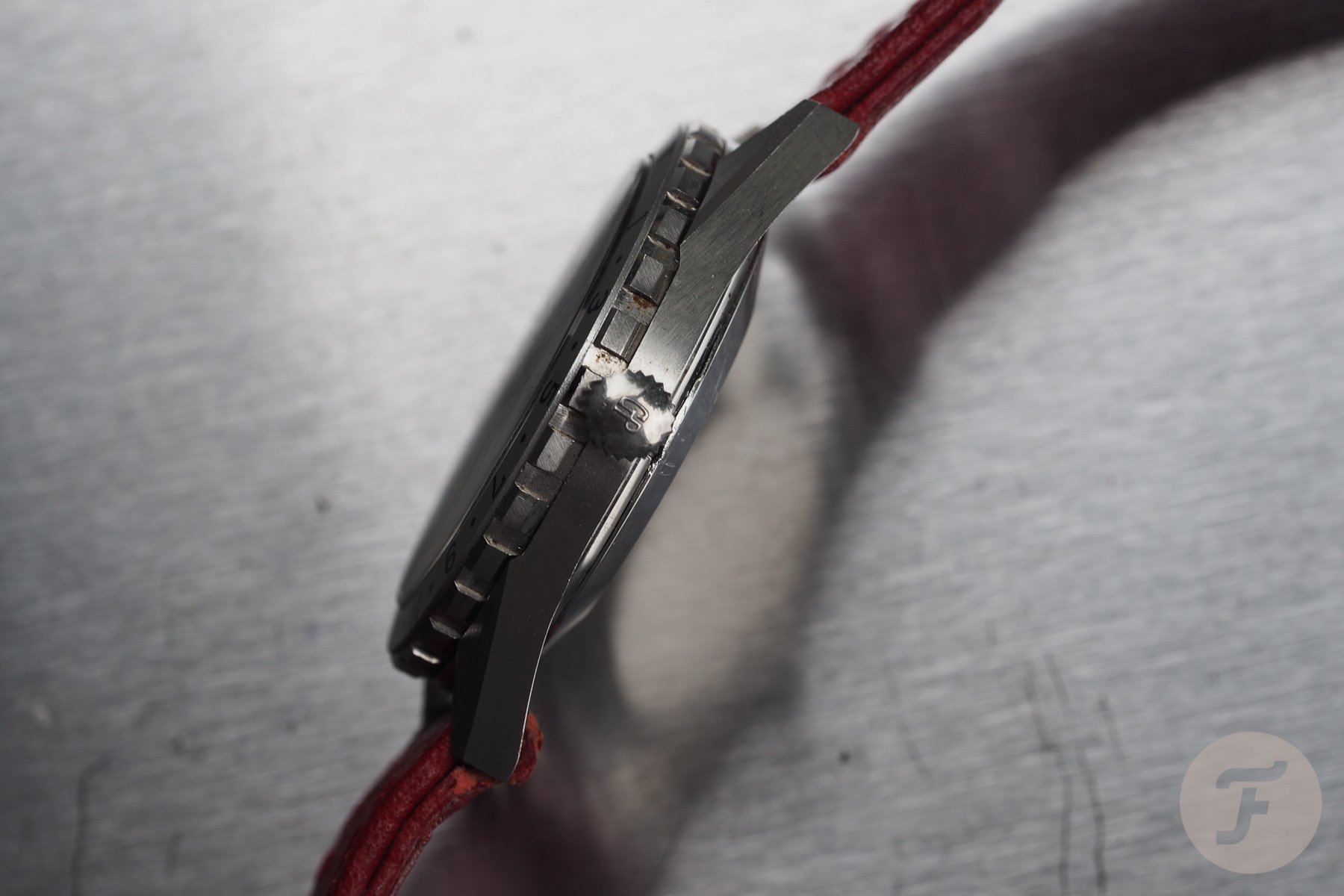 Size-wise, the Gyrodate measures at a diminutive 35mm in diameter, 41mm in length, 10mm in height, and has a 19mm lug width. It's not a huge watch by any stretch, but it wears well due to its bright dial and commanding bezel. For comparison's sake, if you're in the market for something like a 34mm Rolex Date (but fancy something a little more special), this is very similar. It only lacks the height due to a flat acrylic crystal.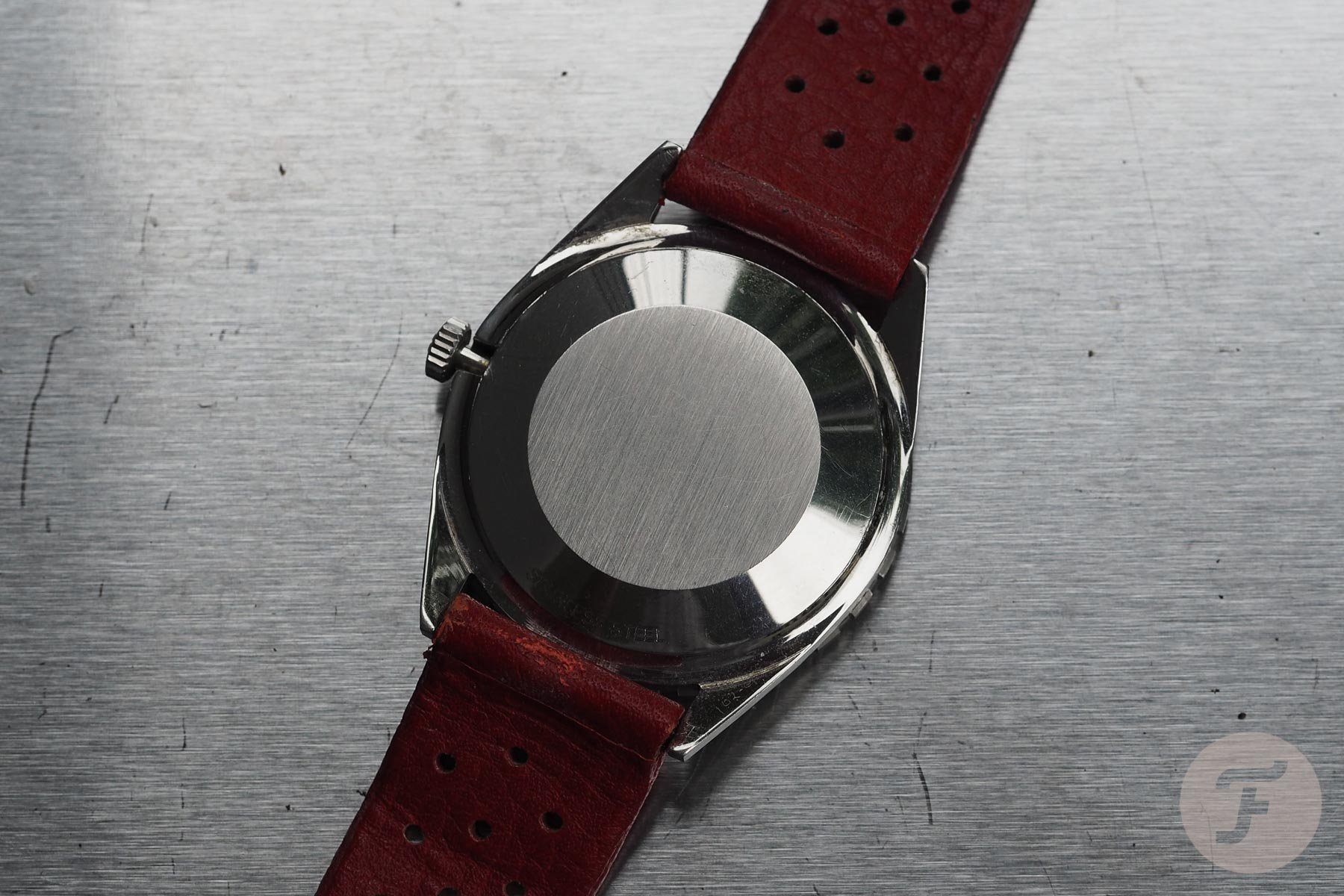 Other details
There are some additional neat details on the Gyrodate. My example contains some pretty bulky knurling on its bezel. The edges are very well defined and it feels like a quality piece. The tension on the bezel is also nicely weighted with well-defined clicks to help avoid the accidental bump. I've seen HF Chronometer versions with more of a coin-edged bezel, but I am not sure when this transition occurred. You'll also note the signed "GP" crown, which is a nice detail. Finally, flipping it over reveals a snap case back with brushed finishing in its center. The watch was water-resistant, but the only info stated on the back is "Stainless Steel". Of special note is the visible crown tube.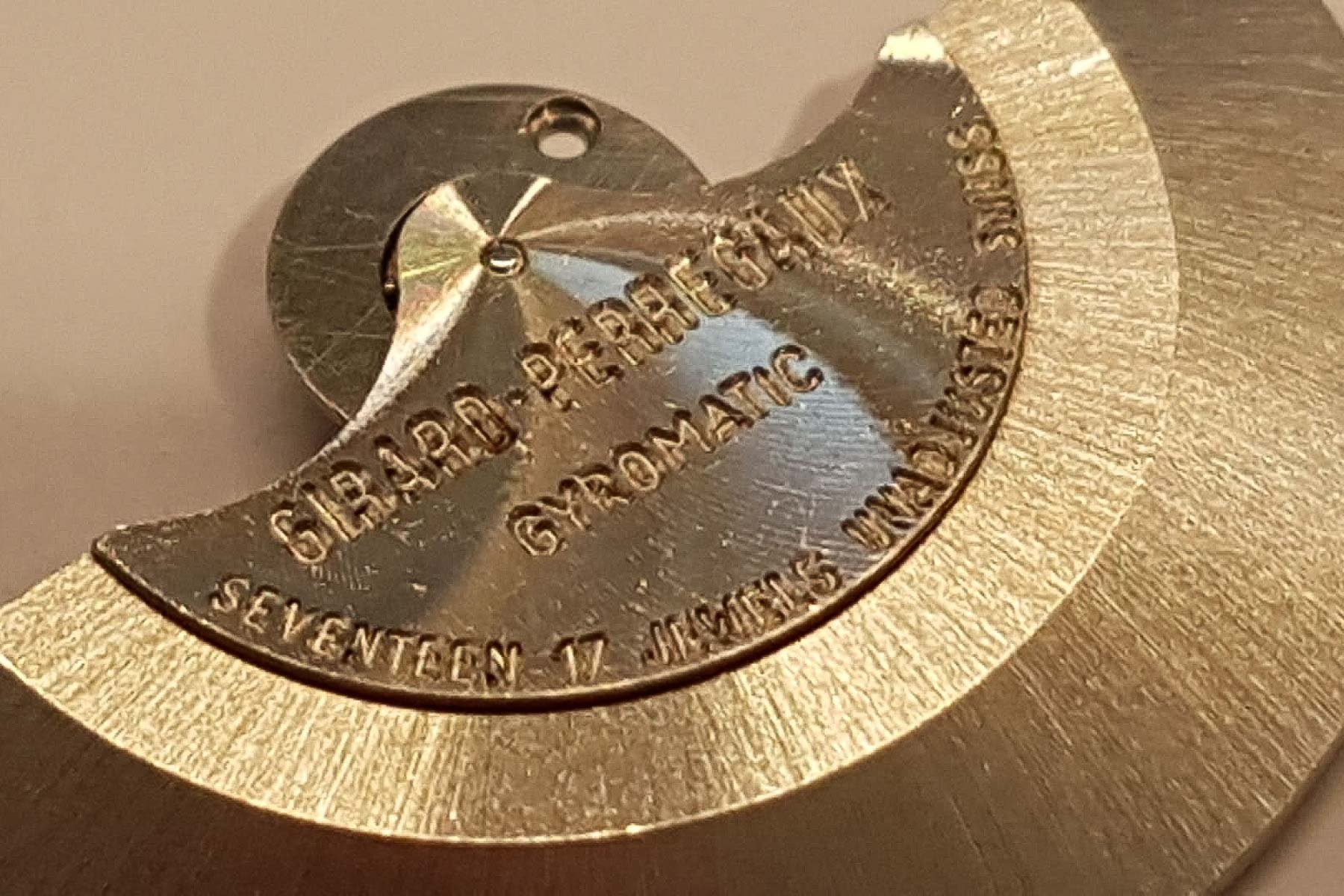 The Gyrodate has a Gyromatic
I mentioned that this Gyrodate lacks the HF movement. Instead, this watch uses the GP caliber 41 Gyromatic with 17 jewels. It still beats at a respectable 21,600vph and has a power reserve of 40 hours. A quick jaunt to Ranfft tells us that the movement is actually based on the A.Schild 1687/1688 manual. That's not a big surprise because the HF was the same, so consider this a precursor. What's interesting to note when looking at Ranfft is that this movement was apparently developed in collaboration with Doxa, Eberhard, Favre-Leuba, and Zodiac. The date is non-quick-set, but it's a watch that fires up as soon as I shake or wind the watch.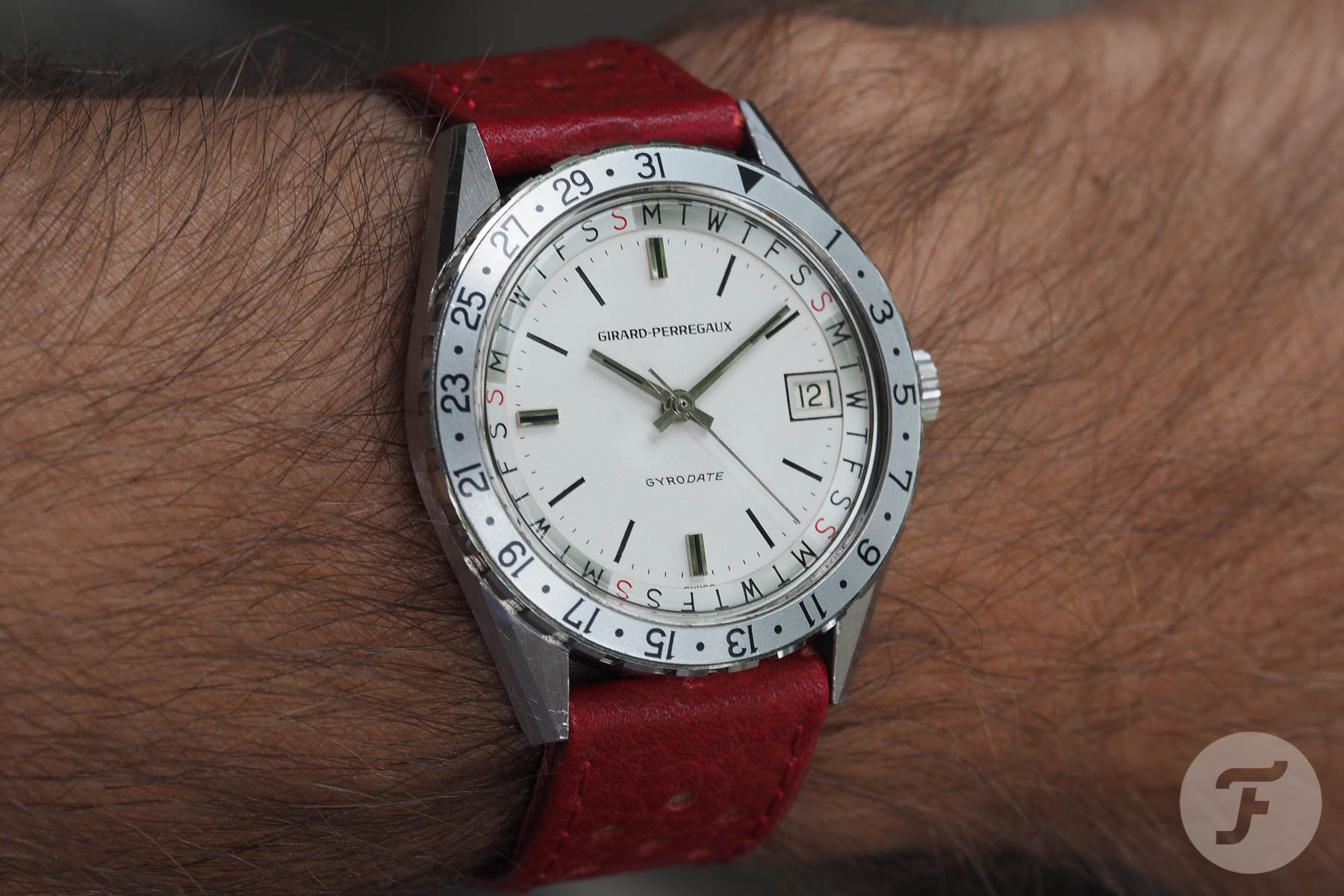 Finding the Gyrodate
I found this Gyrodate 9080 on eBay a couple of years back for $600 and it was advertised as a non-runner. Well, that's exactly how it arrived! I went for it because I knew that these Schild movements are easily repaired. It took me some time to send it, but the watch went to James Marien in Belgium and he worked his magic. It turned out that it really just needed a good servicing and nothing else. As you can see, it's really in fantastic condition and I've enjoyed wearing it for the few weeks since its return.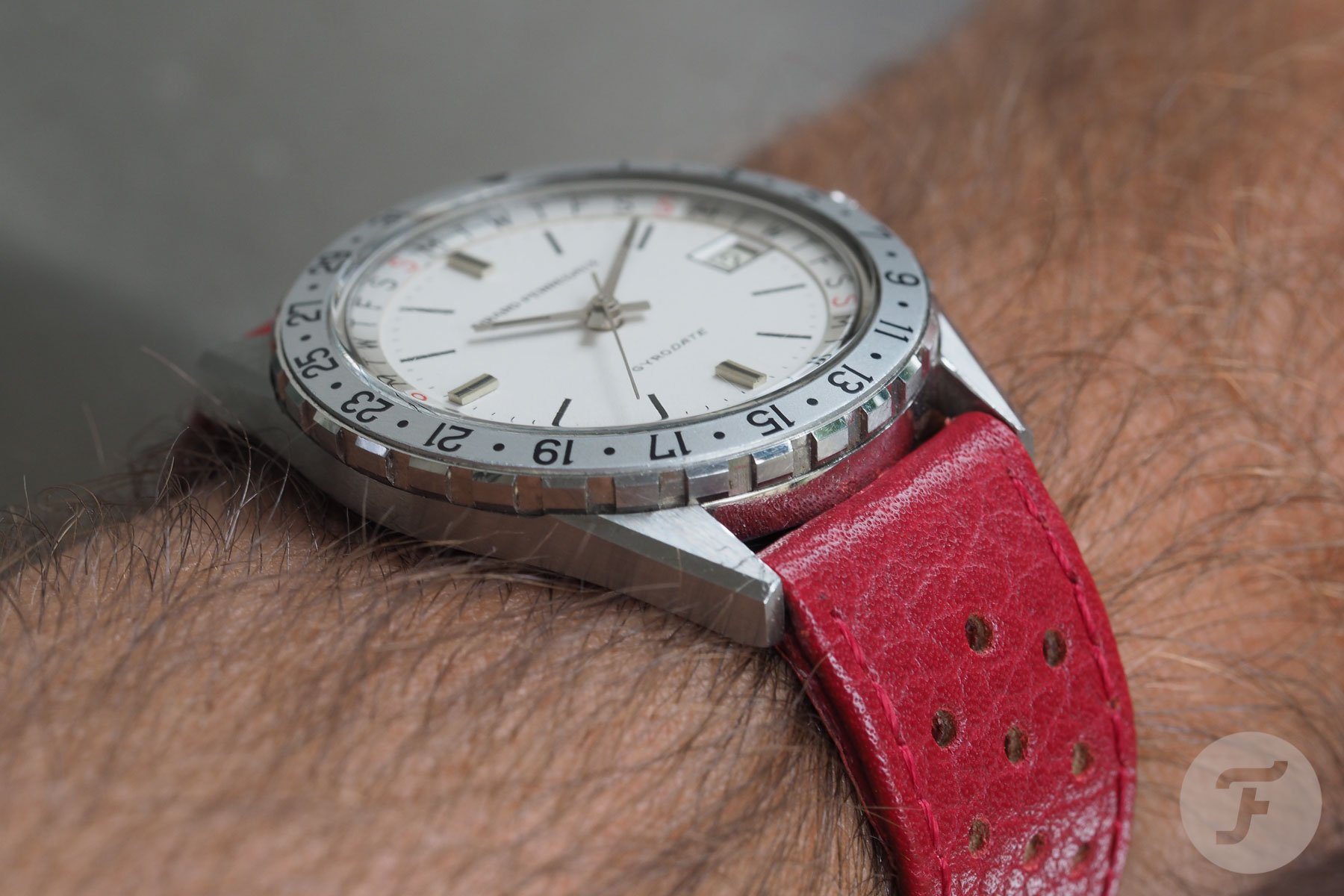 At any given time, there are usually a couple of these on eBay. They're normally listed at $1,500 and above. And while I'd definitely pay a premium for an HF, I think the size should keep prices in check. On the other hand, picking up a unique watch with such great design like this seems like a relative bargain at the prices I mentioned.
Before finding this G-P Gyrodate 9080 on eBay, I'd truly never seen one of these watches. I'm glad I found it and I'm glad, for once, it didn't cost an arm and a leg. And with that, I now pass the odd watch torch back to Tomas. Happy hunting!
Watch specifications
Case Material
Stainless Steel
Case Dimensions
35mm Diameter, 41mm Lug to Lug, 10mm Thickness, 19mm Lug Width
Movement
Girard-Perregaux cal. 41 automatic, 17 jewels, 21,600 vph, 40 hour power reserve, hand winding, non quick set date
Functions
Time, Date, Calendar Bezel
Special Note(s)
1960s Production