#TBT Ten Crazy Seconds Hand Vintage Watches
I bet you have never seen a few of them before
I came up with the idea for this article almost two years ago. Anytime I spotted something unusual that belongs to this category, I saved it. Last week I finally shortlisted the TOP 10 craziest seconds hands I've seen (so far). Let us know which models you would add to this list in the comments section below.
It's probably no surprise to learn that a few odd-ball brands have made it onto this list. Strangely, however, you more established (and often more conservative brands) such as Longines Citizen also make an appearance. Alongside some "classic" central seconds hands, I've added a couple of curveballs for your pleasure. Enjoy!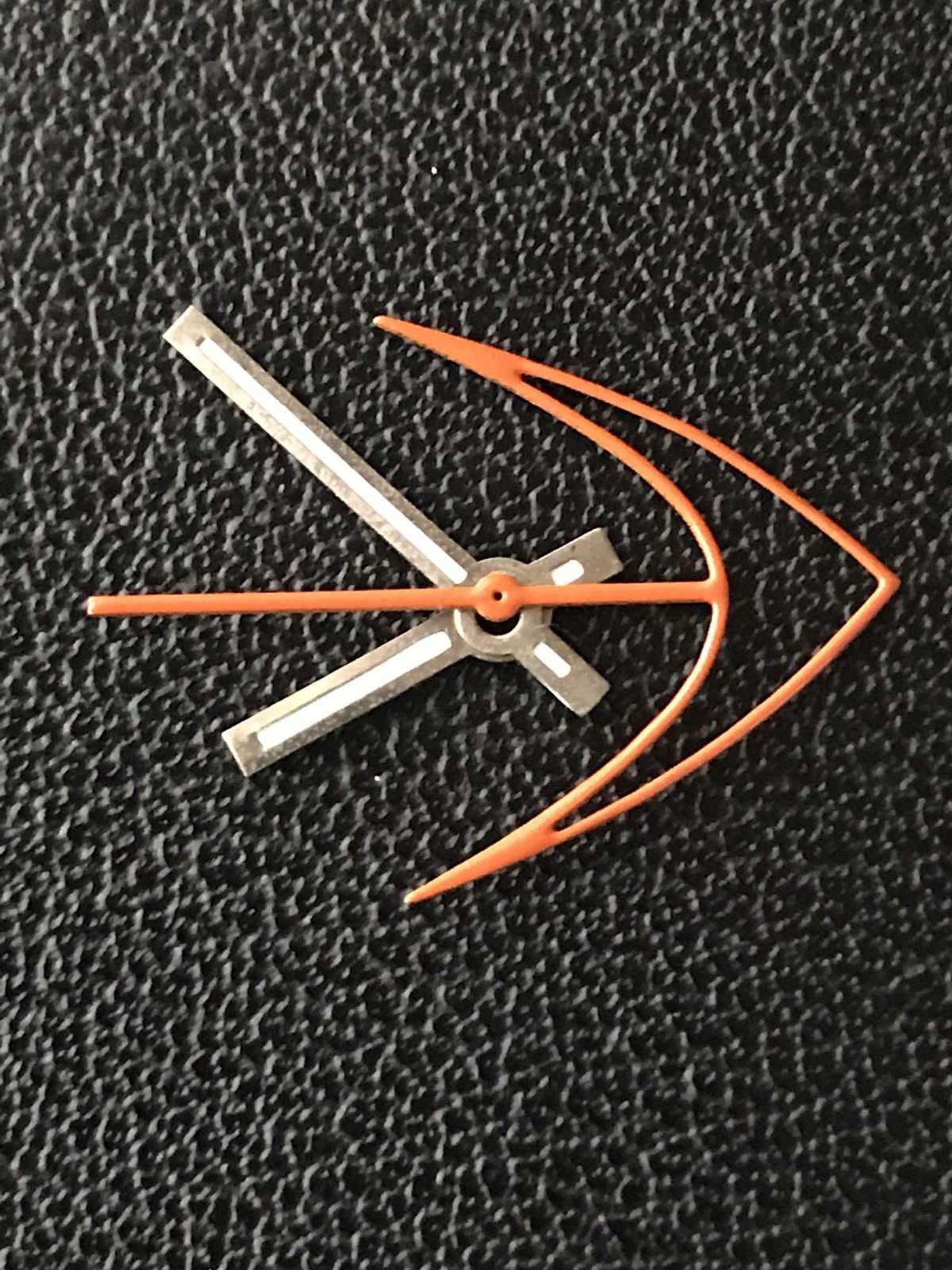 Sicura Satellite
"It's humongous," my wife says looking over my shoulder. While she hates is, I love it. We kick off our list with a piece that could easily shut the mouths of all the proud Instagram posts showing off watches with big arrow hands. Well, look at this and tell me it's not the biggest arrow hand you have ever seen. This is one hell of a watch with tons of attitude. Look around for one: they come in more case shapes and dial colors. Either with a white or an orange seconds hand. Ugly beautiful to the max.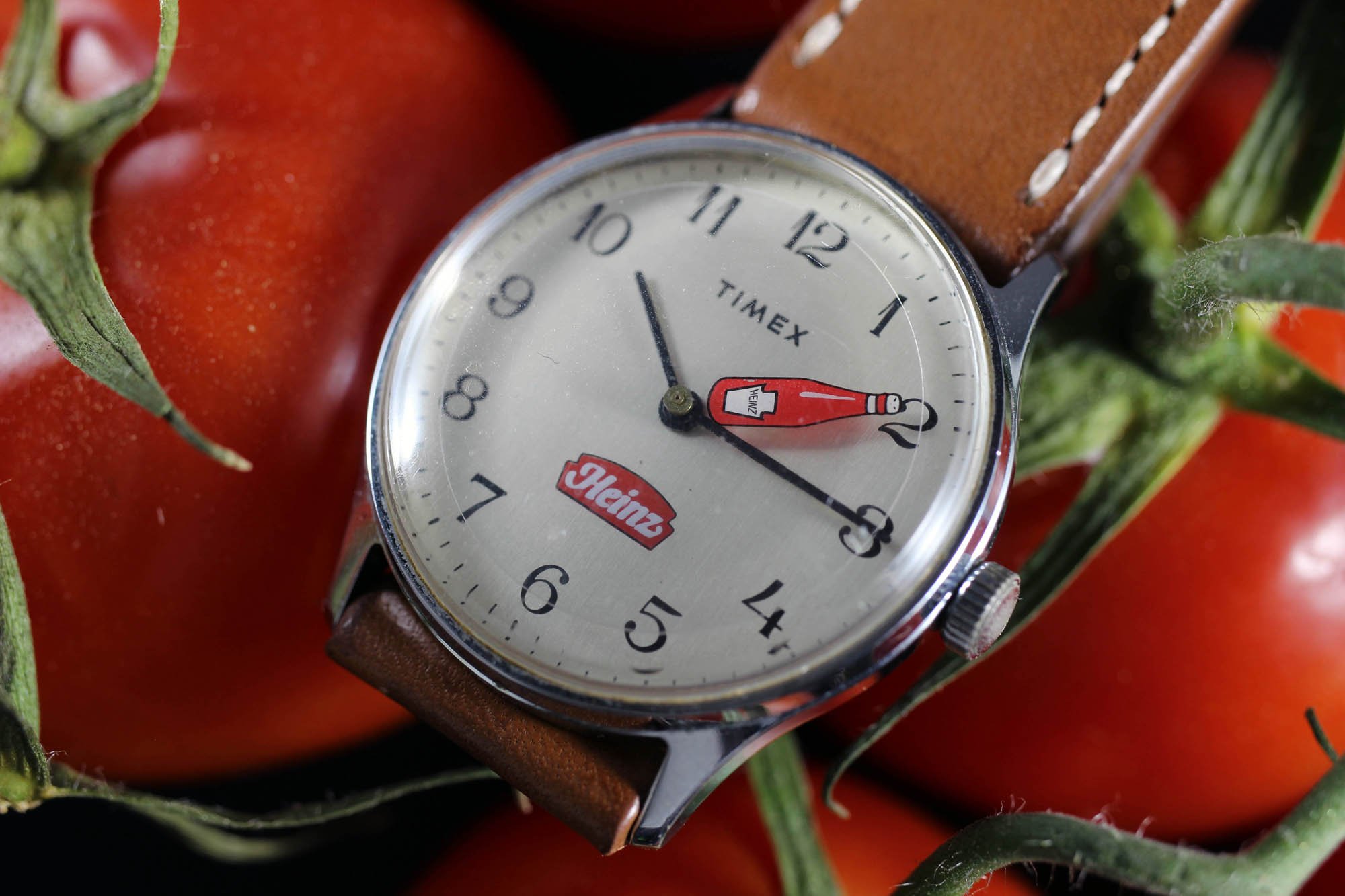 Timex Heinz Ketchup seconds hand
Remember that tiny fella we featured last year in the #TBT column? If you realize that in the early 1960s, one in three watches sold in the USA was a Timex, such a collaboration won't surprise you. Although this piece, like the Sicura before it, lacks an interesting interior, the printing quality is high and the visual is very entertaining and original. With a 33mm in diameter, 19 of 20 collectors would reject the Timex Heinz Ketchup as a cheap fashion accessory to brighten up a kid's school day, but I like it anyway.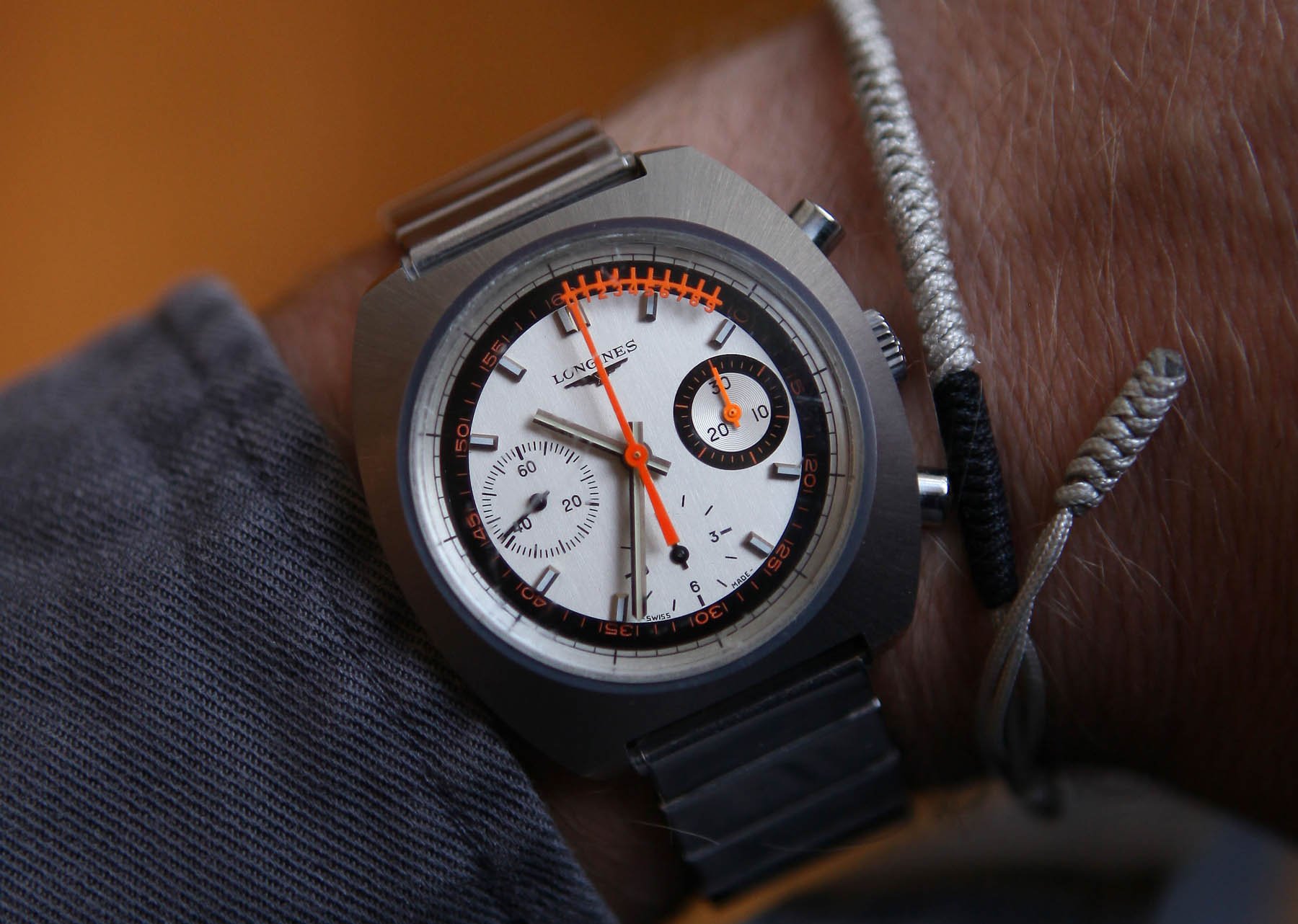 Longines Nonius Flyback
Let's switch to some serious gadgetry now. While €50 would be enough for a Timex Heinz, you need to throw in an extra €3,000 for a Longines with a serious high-class movement and an unusual chronograph hand that can measure down to 1/10 of a second. We don't have much space to describe all the tech behind this piece, but reading it is quite simple.
The curved scale on the chronograph hand is laid out so that whichever digit from zero to nine that aligns perfectly against one of the hashes on the outer track would indicate the exact 1/10 of a second within that marker. You can find the Nonius hand in red or orange. The wild imbalance of the curved extension fascinates me every time I look at it.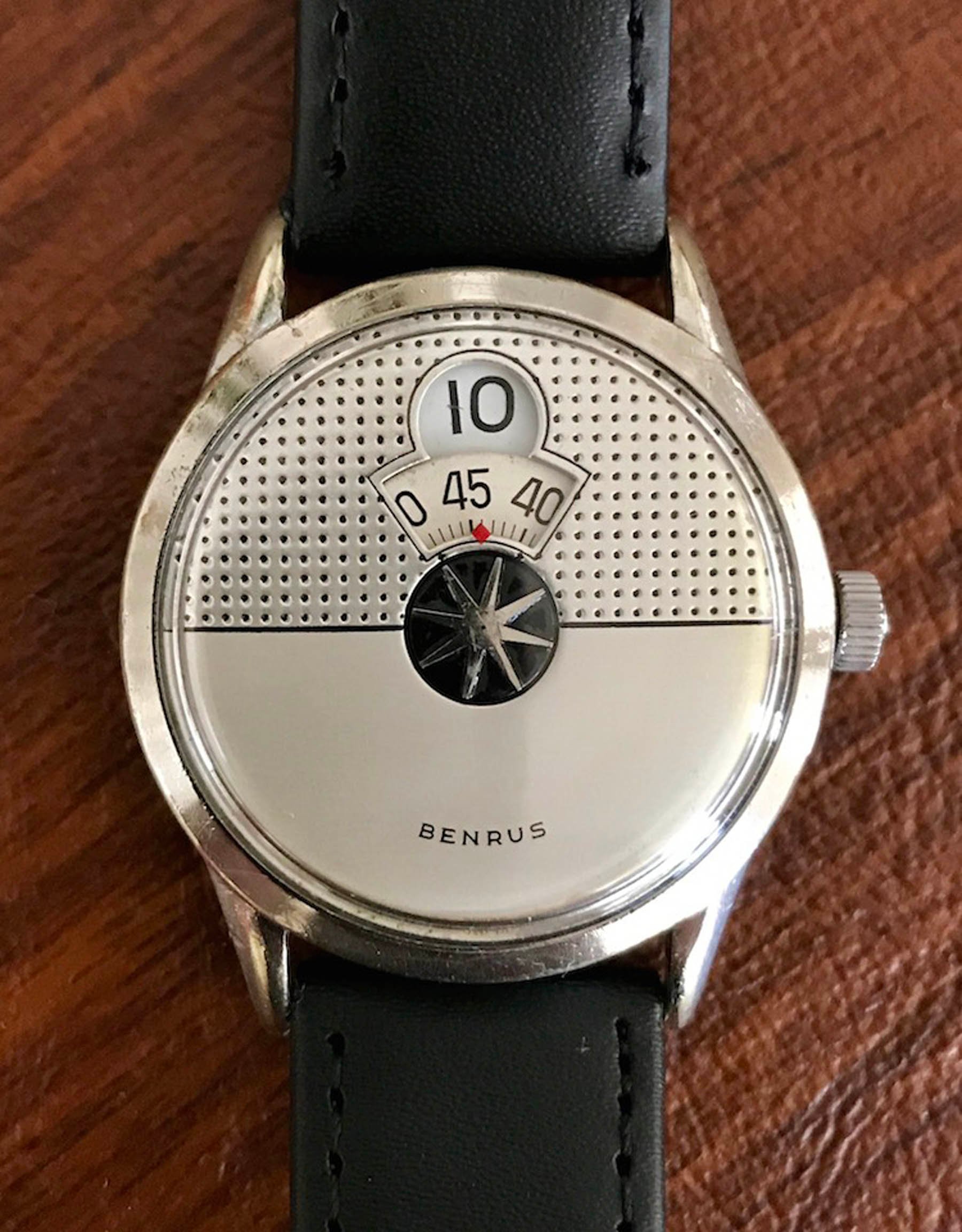 Benrus Dial-O-Rama
It's been sitting on my wish list for quite some time now. But I am looking for a specific design with a perforated upper half of the dial, while the bottom part remains a clean white. I saw it only twice in recent years, but both were a bit damaged. This is the kind of watch you want to land in a pristine condition. A jumping hour in the top window, a minute disc right under it.
Now comes the beauty — the central rotating seconds hand disc as a shiny star on a black background. We'll skip over the fact you aren't able to read the exact second and focus on the overall design that could easily pass as the shield design of the next Marvel hero.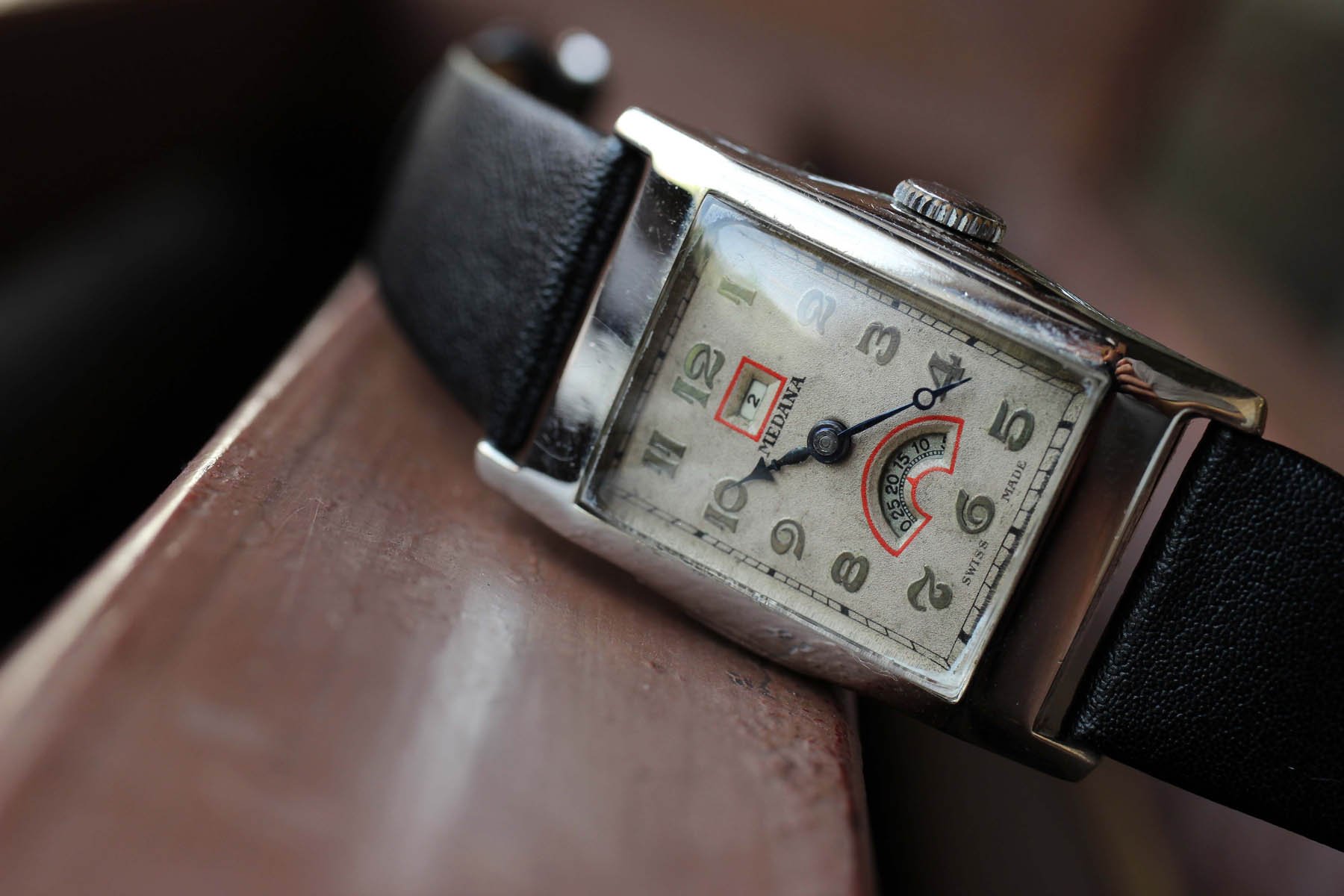 Medana Running Seconds
A watch for collectors with the finest taste. It comes with a relatively unreliable cylinder escapement, but the combination of the miniature digital date and seconds shown on the running disc is lethal. It's very hard to find it today, especially untouched. At least you can read a review of this beauty on Fratello. It dates back to the 1930s, which might explain its rarity. If you spot one lying around at an auction, grab it. The running seconds disc is mesmerizing.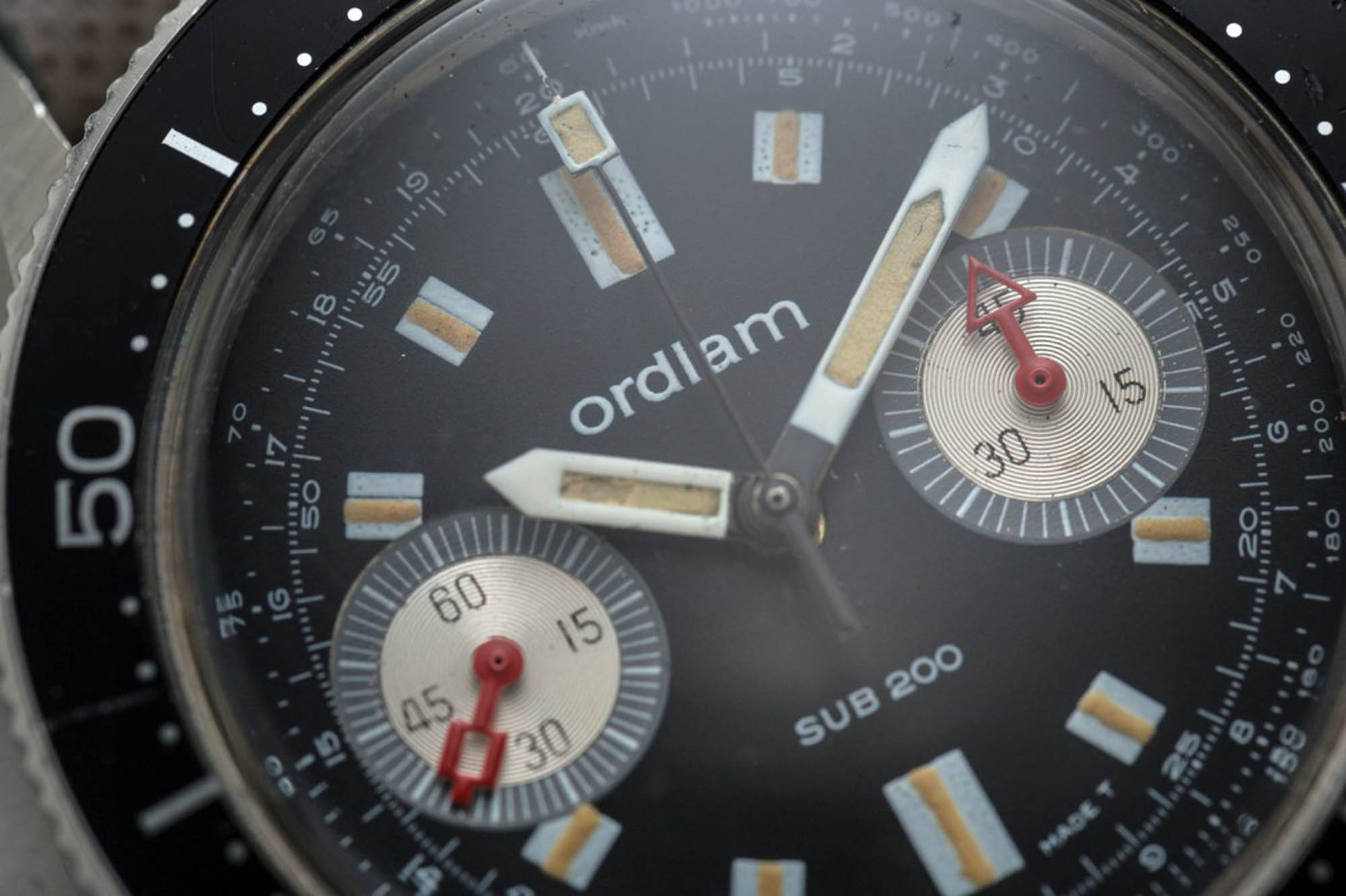 Ordiam Sub 200
The sub-dial hands are responsible for the long-lasting crush I have on this watch. The hand in the minute sub-dial has an arrow shape and the hand in seconds sub-dial has a rectangular tip. Both are small but super fat. I like how creative, striking, and daring they are. Notice that at 15, 30, and 45, the number is legible through the window.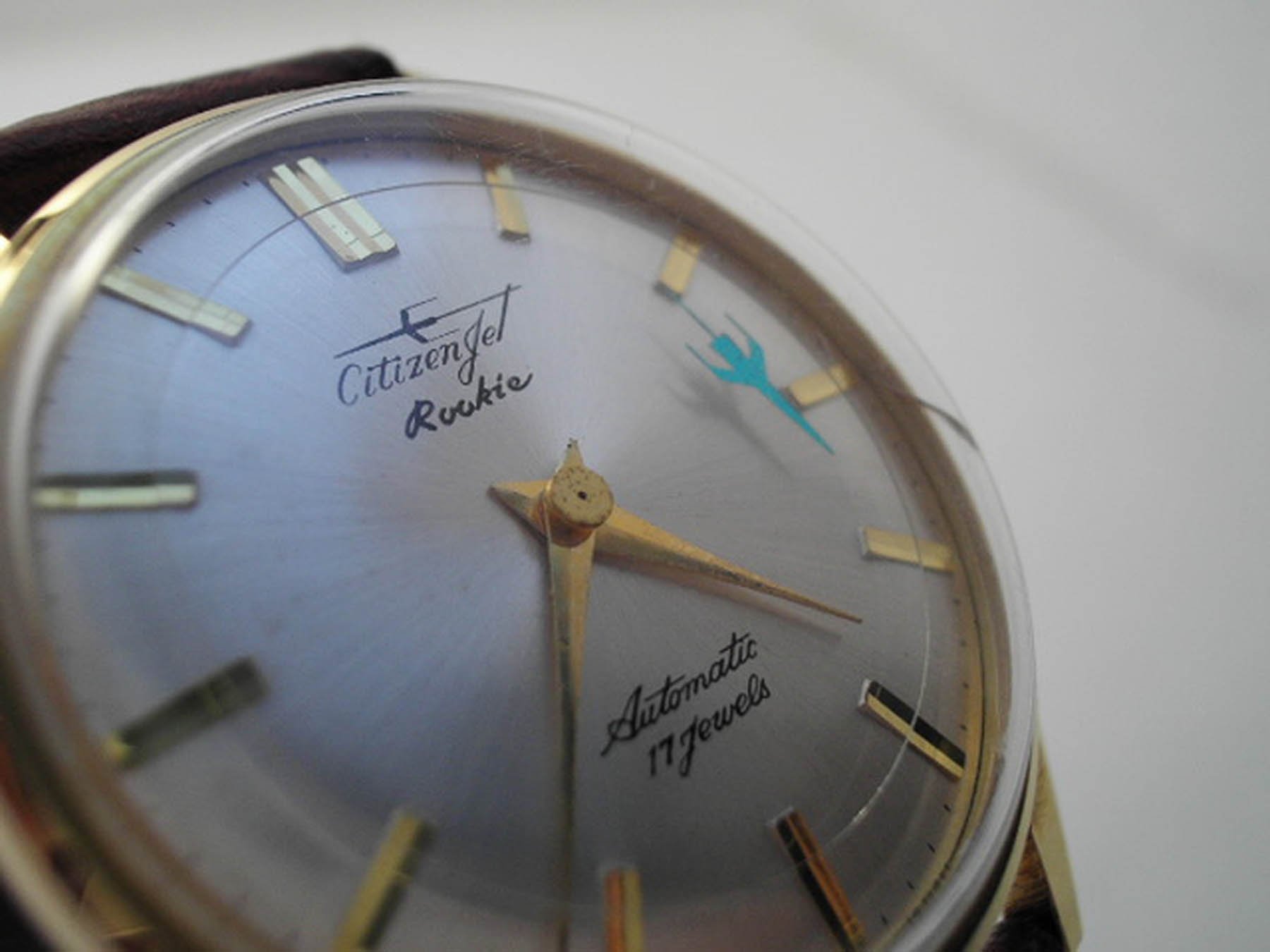 Citizen Jet Rookie
Citizen is my number one candidate if you want to get lost in numerous executions of a specific model. That's why I will stay away from the details of the reference and just focus on what we see. I remember seeing the Jet Rookie many times, but only once it popped up in front of me with a jet symbol printed on the transparent rotating disc as a seconds hand. It is a nice touch that mimicks a flying jet.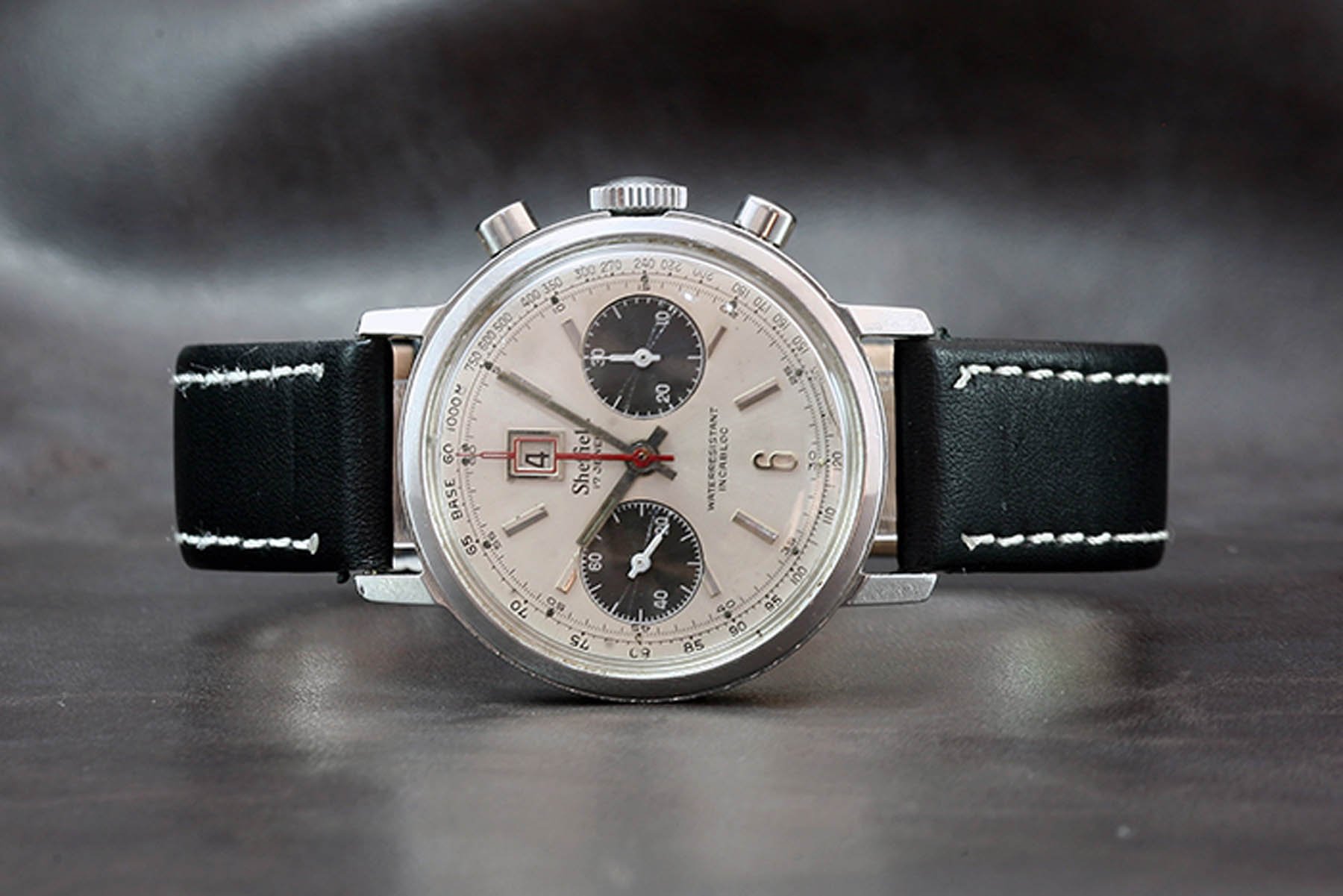 Sheffield or LeJour window seconds hand
…and few more brands featuring the Landeron 189 caliber. Why do I love it so much? Because it was the first time I saw a date and chronograph integrated with both complications respected. The window created in the central chrono hand perfectly frames a date positioned under 12 o'clock. A utilitarian approach that achieves interesting and unusual aesthetics in the end. A few models are even fitted with a crystal with a magnifying glass over it. Pure class. You guessed it, it's on my list too.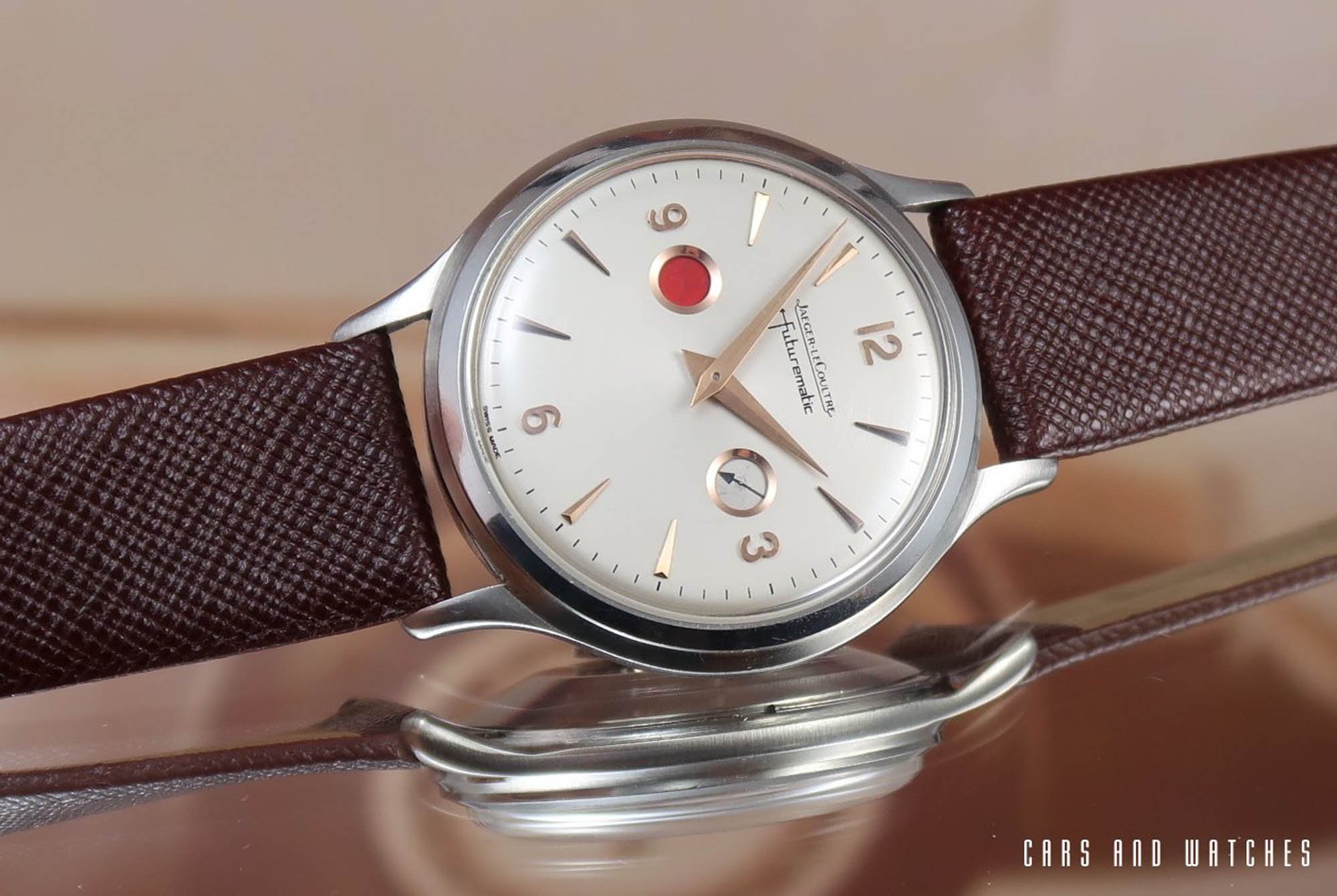 JLC Futurematic arrow seconds hand
I missed it three times in the last three years. Specifically, the chance to buy this piece in steel slipped through my fingers. Two portholes are sized, placed, and styled in a way that only sci-fi movies from the late 1950s could have done. Instead of the seconds hand, there is a rotating disc with a simple long arrow printed across it. No other tracks or markings, but you know exactly how to read it. I recently saw it in gold on my watchmaker's desk and I have to tell you it was as good as the steel one. Time to steal one…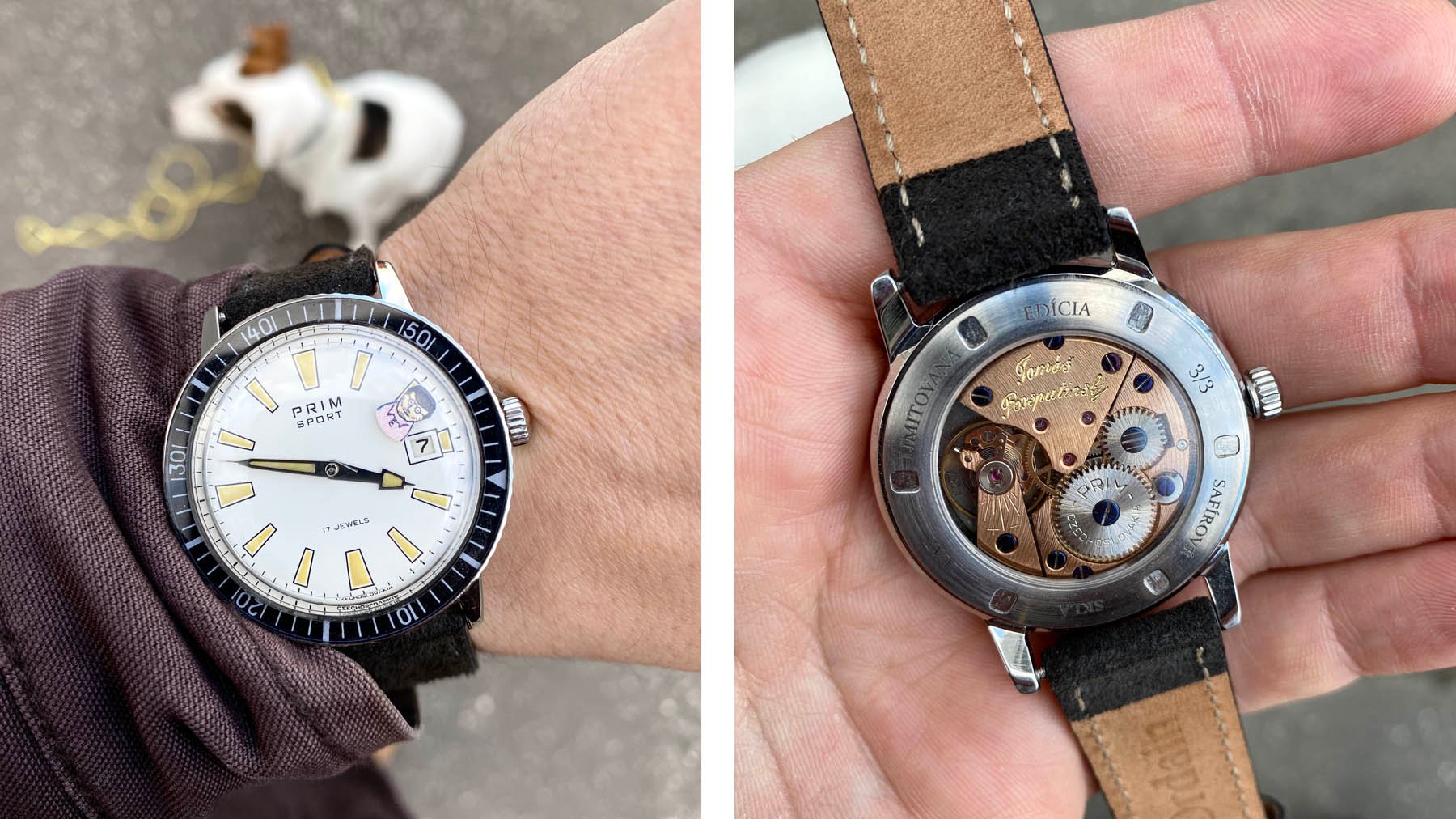 Prim Sport
Do you wonder to whom that funny face belongs? Well, that's me. My fuzzy phizog is circling the dial of a watch gifted to me by my watchmaker (also called Tomas). He found one of the most sought after local divers from the 1960s for me, the Prim Sport. He disassembled the movement, left it to be plated, and created a transparent case back so that I could see my name engraved on the bridge.  On the dial, he used the exact system as the Timex Heinz Ketchup or Citizen Jet Rookie use. Tomas said it was quite a challenge to cut and heat the disc so it fit perfectly. I guess there isn't anybody, except for my wife, that would crave a divers watch with my face on it. Which is good, as there is but one example in the world.