The Best Cartoon Watches To Be Taken Seriously — From Omega, Timex, Audemars Piguet, And More
Fun fact: the former Japanese emperor's favorite watch was from Disneyland
No, I'm not being ironic here. Embrace your inner child and let a cartoon watch liven up your day. It doesn't have to be a cheeky-colored kid's watch, either. The best cartoon watches can be discreet, and truly legit horology at that.
For many people, cartoons are a blissful memory of childhood lost. Others, however, carry the enthusiasm to our grave… literally. The Japanese Emperor Hirohito was buried with his favorite watch, and contrary to your preconceptions, it was no Rolex. Keep reading, and you'll be surprised, perhaps even tempted. From Timex × Peanuts watches for under €100 to an AP costing hundreds of thousands, there are cartoon watches for every budget.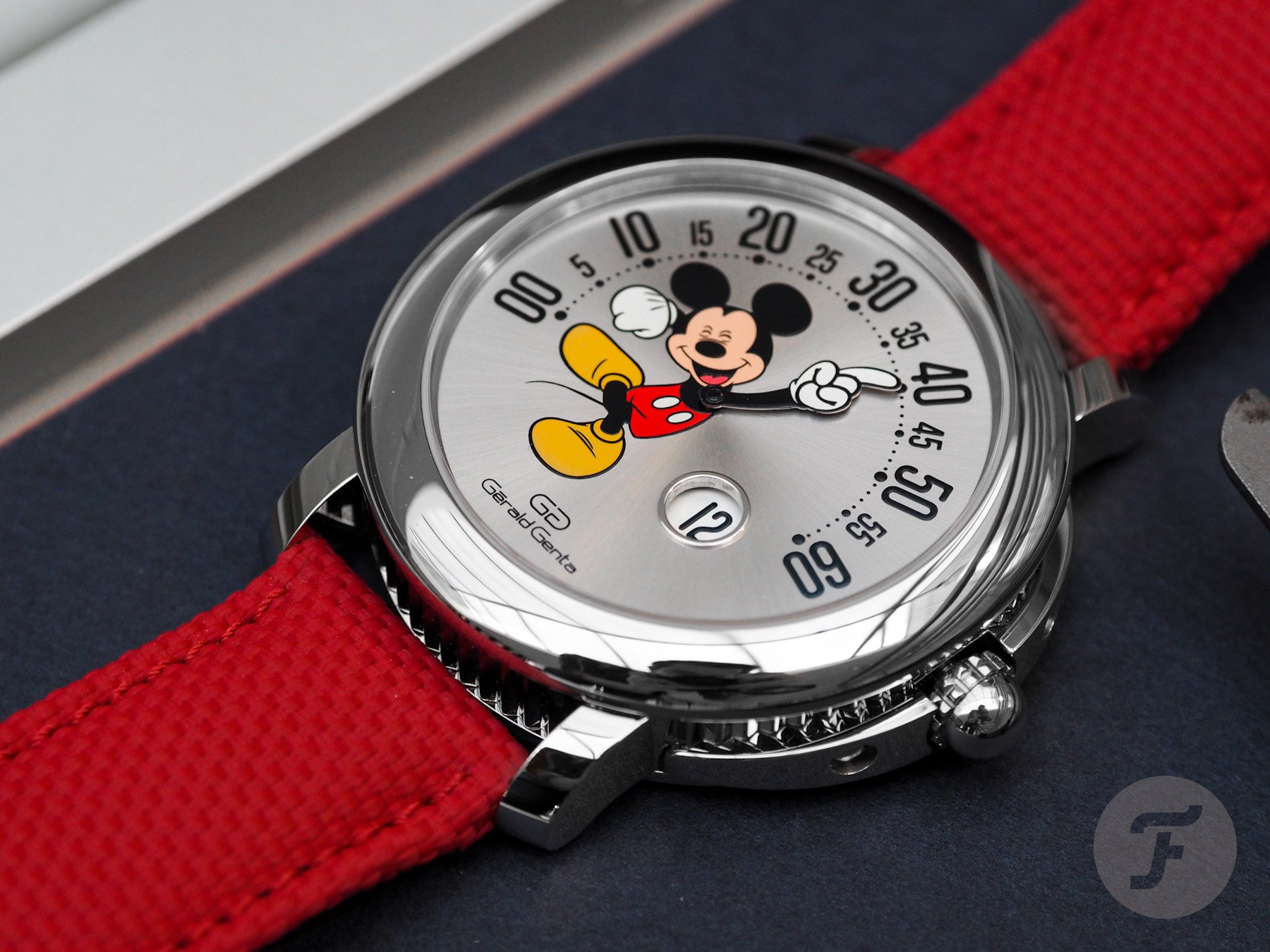 Bvlgari Gérald Genta Arena Retrograde Mickey Mouse
We all love Genta — at least that's what the hype tells us — and I have a huge amount of respect for all his '70s octagonal cool. I wouldn't mind owning a rose gold Nautilus with a brown dial, but Genta's self-branded creations are in a world of their own. Bvlgari's recreation of his famous Mickey Mouse jump-hour/retrograde watch is special, to say the least, and it rocks. It has a 41mm round polished case, with Genta's signature striated recessed case sides looking like pleated metal. Get it on the bright red fabric-and-leather strap, and the grinning Mickey on a bright sunray-brushed dial will make any dull office day a grin-fest. At €16,500 new, this 150-piece limited edition sold out. Keep an eye out on Chrono24, though, and one will eventually pop up. If you're feeling frugal, you can find the even-quirkier octagonal Genta Mickey Mouse watches starting at around €3,000.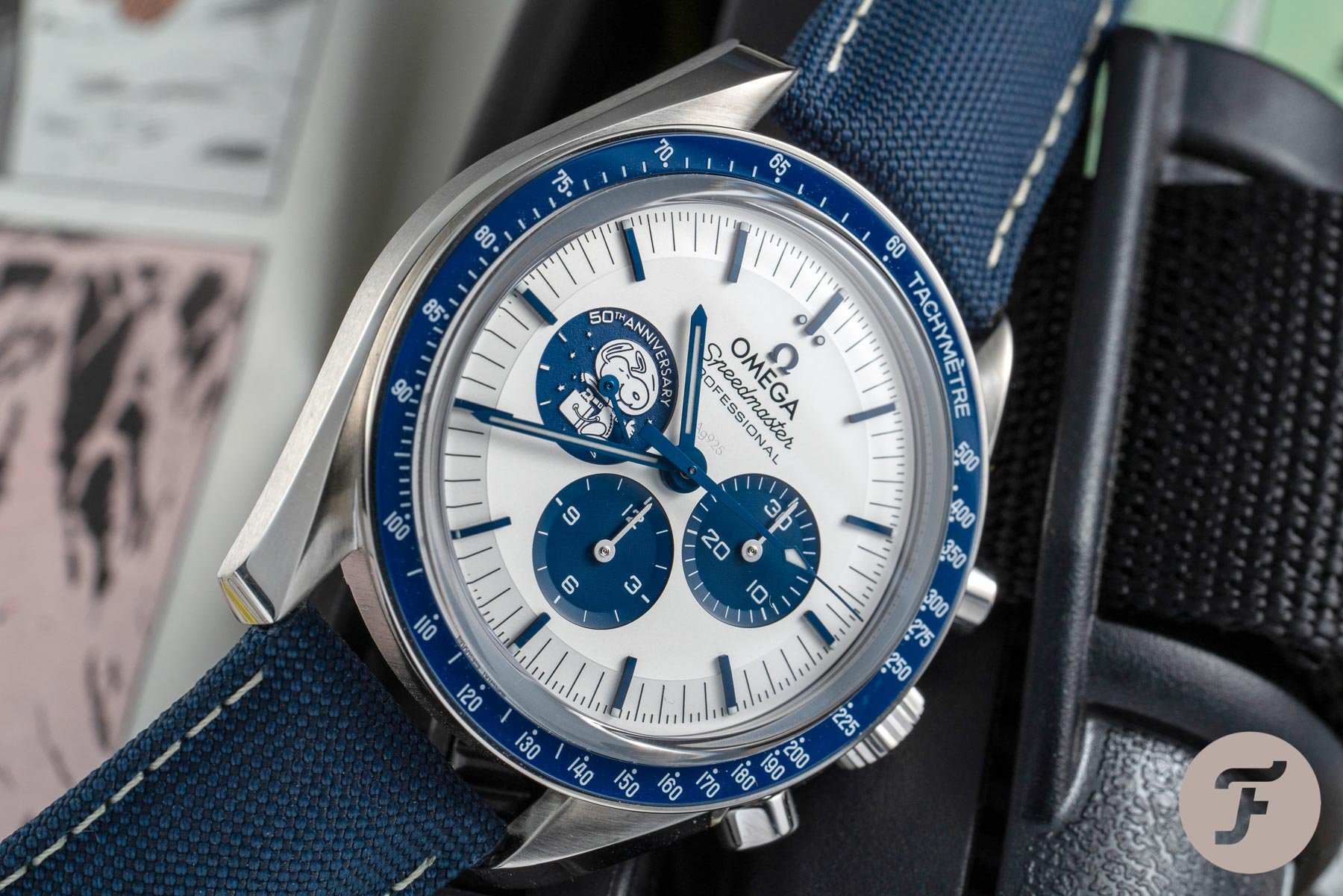 Omega Speedmaster Silver Snoopy Award 50th Anniversary
In terms of serious watches with a cartoon twist, nothing beats the Omega Speedmaster for street cred. While most have been limited editions that are skyrocketing in value, I love the fact that the latest model is available to all. Well, technically, anyway. You might not be able to pick one at your local AD unless you're lucky, but this blue perfection is worth waiting for. As RJ mentioned in his 2020 story, it broke the internet on October 5th of that year, and it's still available for €10,600. From its silvery-white dial to the blue indices and handset, everything fades into insignificance when you flip it. Watching Snoopy glide through space in a miniature landing craft is whimsical mechanical magic at its best. With the new Moonwatch out last year, you might find it a big investment, but it's an investment in NASA history. And well, it just happens to be one of the freshest Speedmasters out there.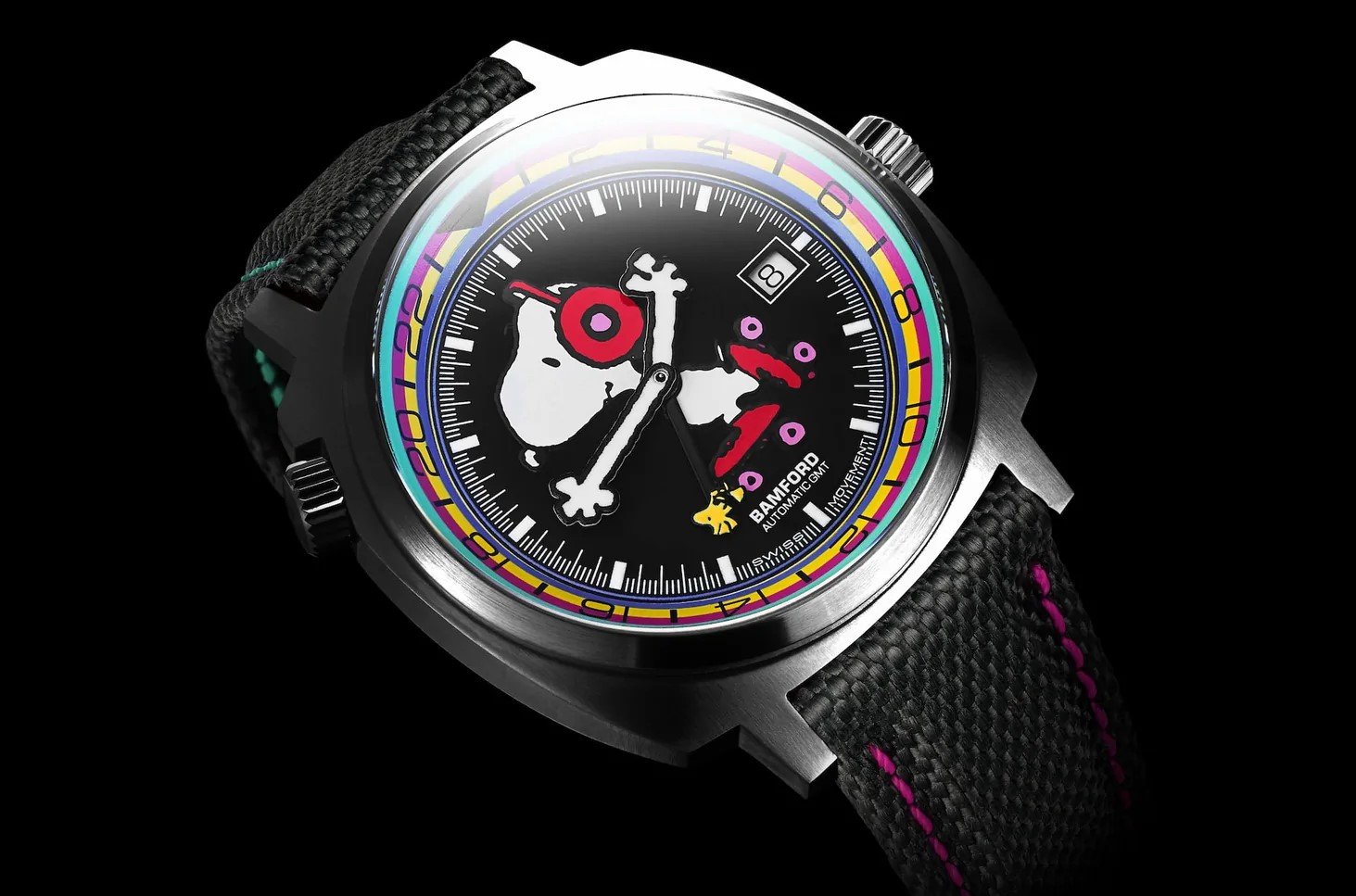 Bamford London Skater Snoopy GMT
George Bamford is a master at tapping the zeitgeist for limited-edition watches. Just witness the intense hype of the latest Triple Blue G-Shock. George loves cartoon characters, ranging from Popeye to Snoopy, and the Skater Snoopy GMT is a great example. The GMT itself shows hints of George Bamford's Heuer collecting, leaning on the design of vintage Camaro and making it comfortable to wear. A slim 40mm case with short lugs comes with a tough fabric strap and a solid Sellita SW330-2 caliber inside. Reading two time zones simultaneously is no problem, and by rotating the bezel, you can even check a third on the fly if you're more clever than me. The Skater Snoopy is simply a colorful and good-value GMT at £1,333.33 from Bamford.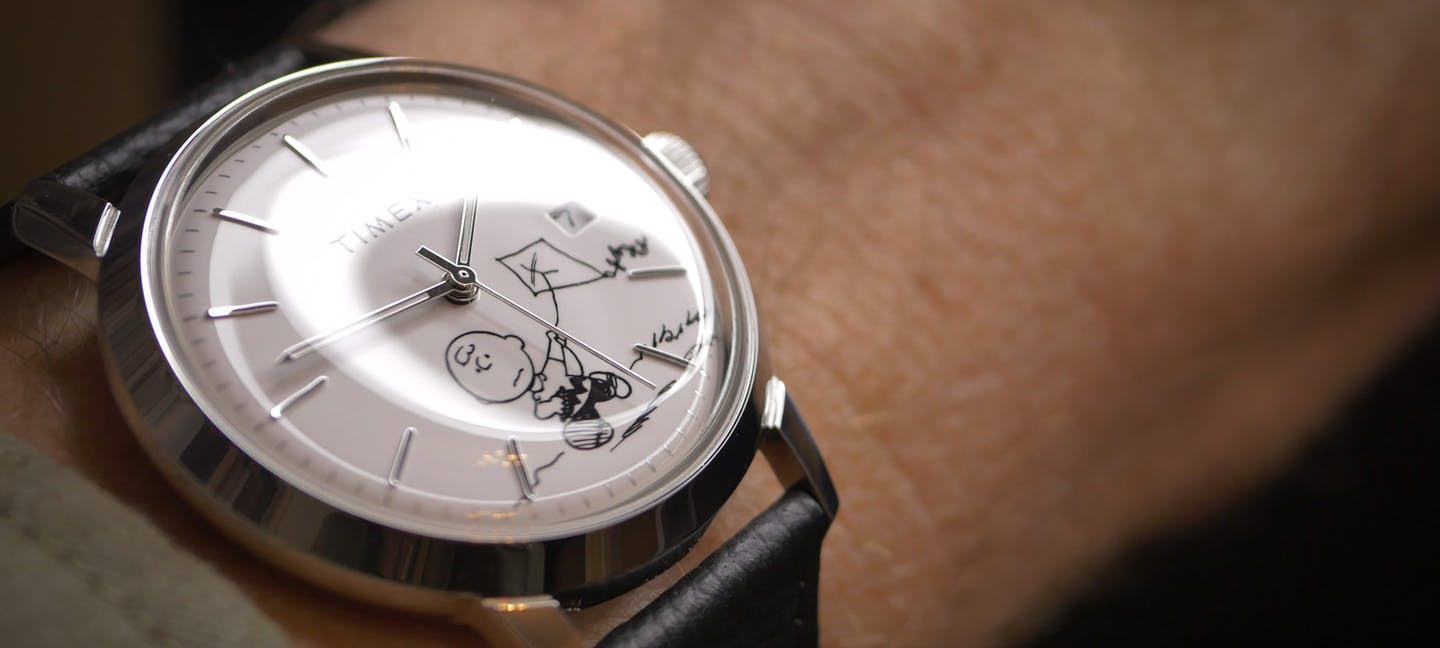 Timex Marlin × Peanuts
Any Timex Marlin is an easy fix for a watch lover who wants a vintage-simple wristwatch at an affordable price. But add a touch of fun with Charles M. Schulz's characters from the Peanuts comic strip, and you'll have a spirit-lifting timekeeper with nostalgia to boot. In fact, I owned one myself — the one in the image above — but chose to sell it on for a good cause. Charlie Brown's hopeful attempt at kite-flying worked wonders in a charity auction for Ukraine, raising $800. Now someone has watch this on their wrist with a big dose of symbolism added. I believe Charlie Brown has actually changed his worried frown to a hopeful smile. The Timex × Peanuts series starts at a very manageable €69 for the quartz models, up to €279 for the mechanical Marlin like my meaningful Charlie Brown model.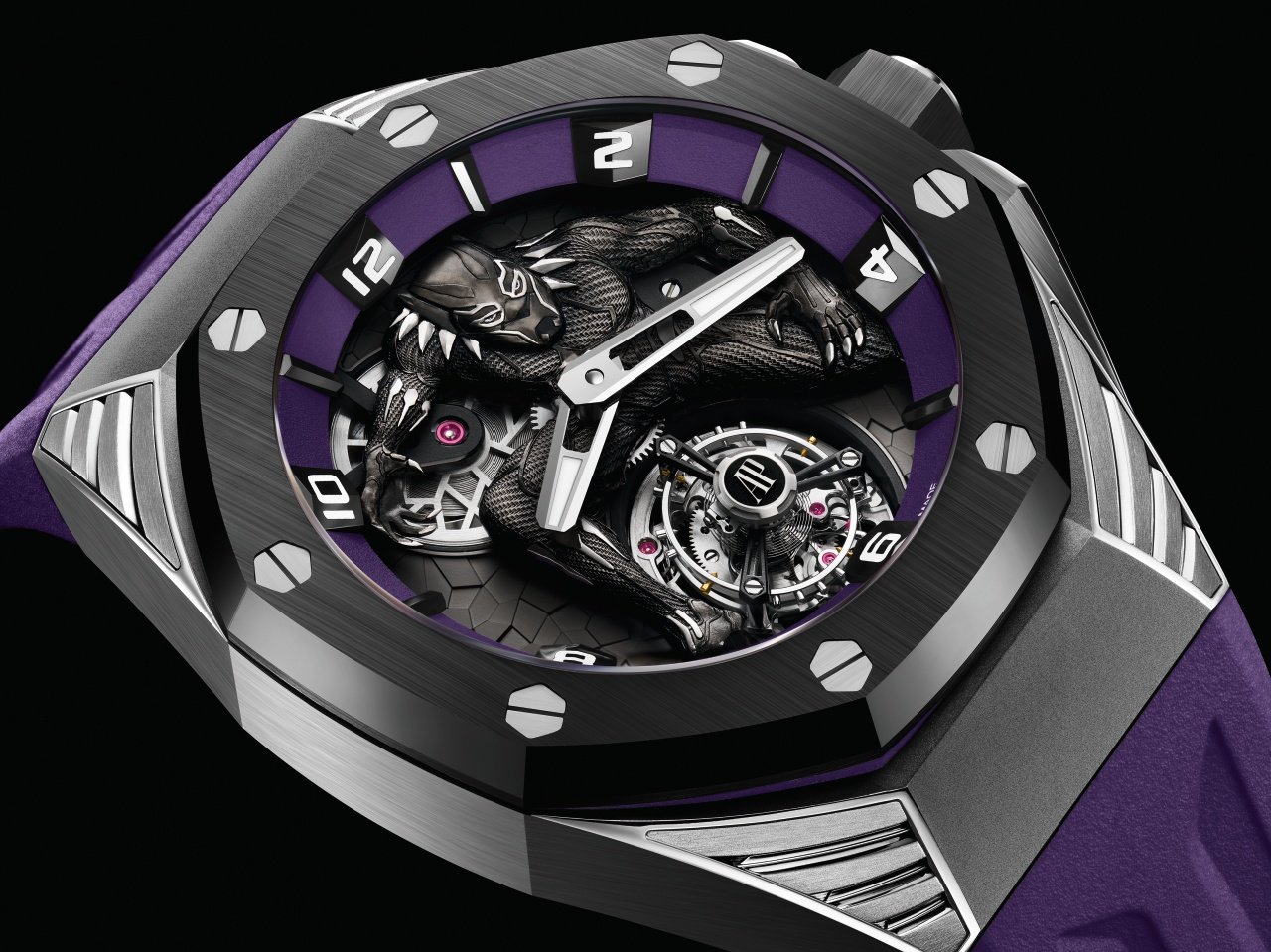 Audemars Piguet Royal Oak Concept "Black Panther" Flying Tourbillon
As far as cartoon watches go, this is a grail, and it's a divisive purple AP at any rate. This variation of the Royal Oak Concept created a storm on social media, not helped by a desperate-to-be-cool launch that left us yearning for the quiet Audemars Piguet of old. But to view the "Black Panther" Flying Tourbillon stripped of hype? You'll be blown away whether you want it or not, or even if you hate purple. Black Panther doesn't care. He looks alive, and astride a flying tourbillon, the lifelike white gold character is ready to pounce. Despite your thoughts on hype, at CHF 150,000, the 250-piece was AP wrist-art. Not to everyone's taste, and very purple, there's one on Chrono24 for a touch under €500K.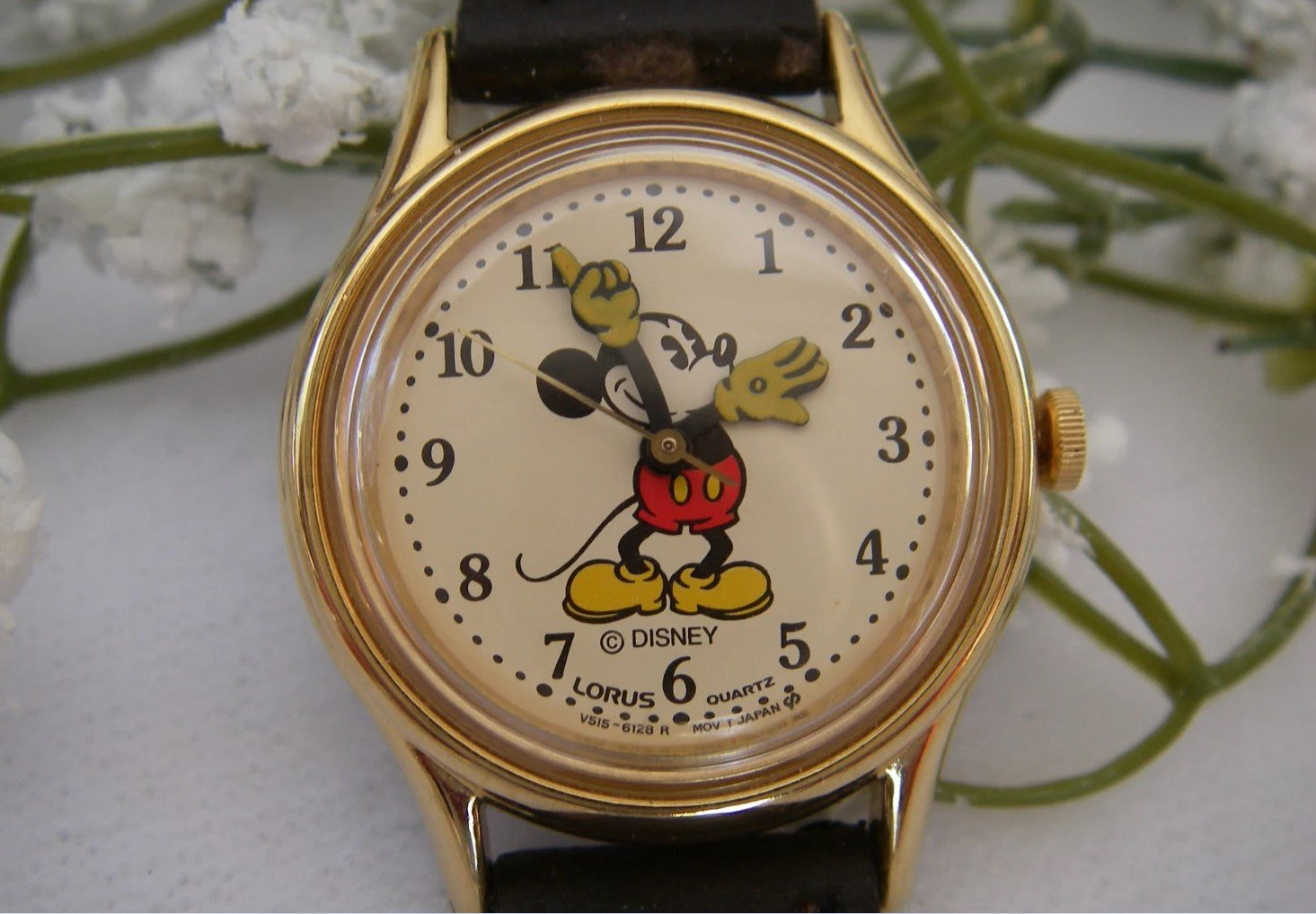 Emperor Hirohito's Disney Watch — His eternal favorite
There is much to be said for the intrinsic meaning we can put into a watch, irrespective of its value. One of the world's most beautiful personal watch tales comes courtesy of Emperor Hirohito from Japan. As proof of an enduring passion, he was buried with one of his most treasured possessions. And unlike most heads of state, monarchs, or indeed emperors, it was not a luxury watch.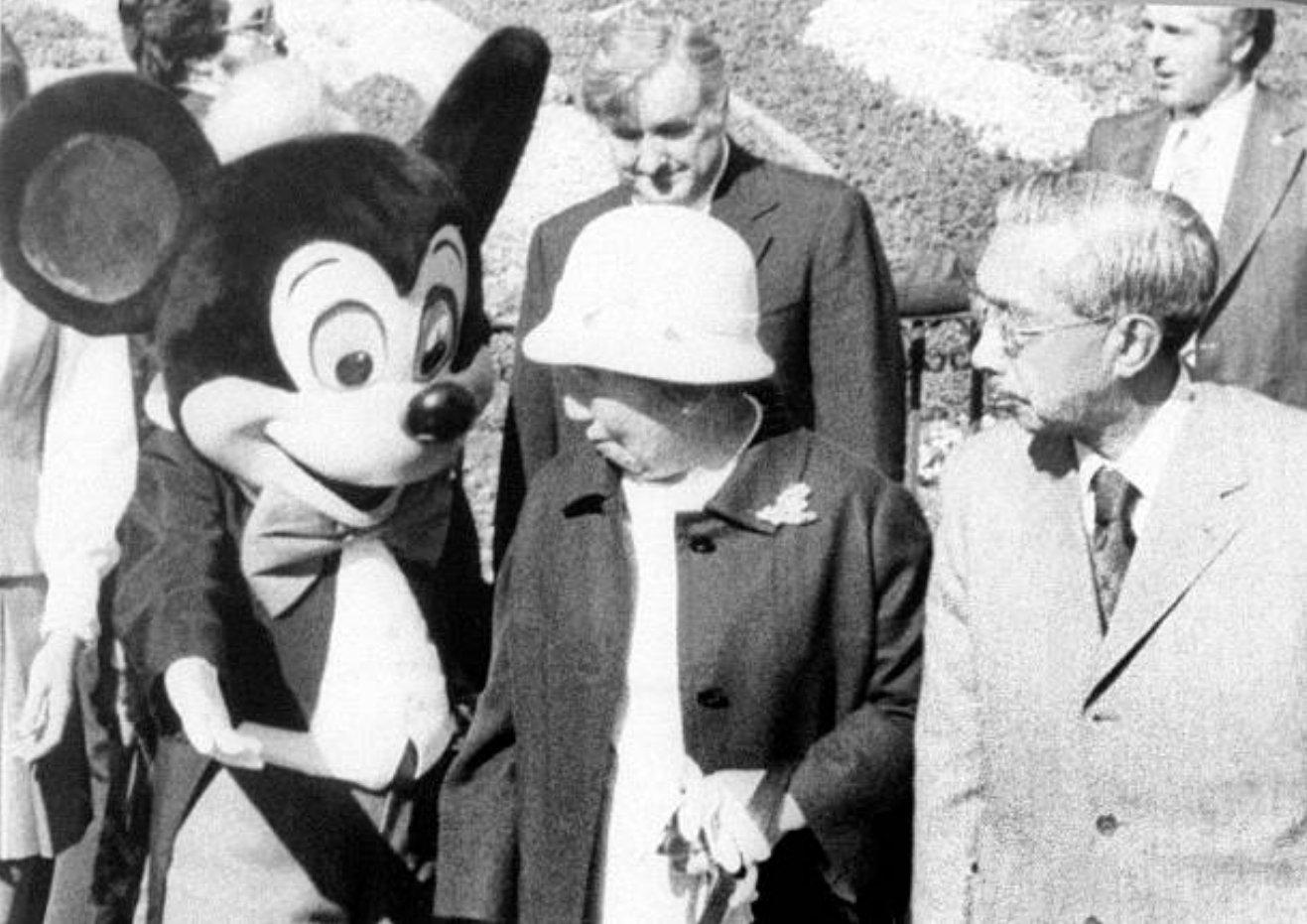 Hirohito was a lifelong fan of Disney. On his first state visit to the US in 1975, he insisted on visiting Disneyland, where he was presented with a Mickey Mouse watch. And despite having access to the best of Swiss and the marvel of Grand Seiko, what was his favorite timepiece? A Disney watch with a quartz caliber, not too unlike the one pictured above. This was often seen on state occasions, and it was the one he wanted on his Imperial wrist for his last journey.
So, did my view on some of the best cartoon watches change your outlook? Or do you still prefer seriousness for the wrist? Let us know in the comments. I'm off to Chrono24 armed with the search term cartoon.
Find me and follow me: @thorsvaboe