The Best Of Geneva Watch Days 2020
A refreshingly relaxed show rolls out some clear winners
Finally, we were able to hit the road and our first major trip was to the Geneva Watch Days 2020 event. We take a very brief look at some of our favorite novelties.
It feels like forever since we've been in show mode. With cancellations becoming the norm, it was actually invigorating to set ourselves up with a packed four-day schedule filled with new watches during Geneva Watch Days 2020. We promise to come back with loads of hands-on reviews in the near future, but we thought it best to mention the watches that left a lasting impression. Before that, though, let's talk a little about the event and how it felt to attend.
Geneva Watch Days 2020
With a pandemic still very much at large throughout the world, many of us feared that Geneva Watch Days 2020 would face another postponement. After all, it was originally on tap for earlier this year. Also, there was the question of whether we should attend anyhow and if it would be safe. Well, for our view, it felt safe with constant temperature checks, mask requirements, hand sanitizing, and social distancing. I never really felt uncomfortable at any of our meetings. Credit the venue itself.
Almost all of our favorite brands have boutiques in Geneva and many used them to great effect during Geneva Watch Days 2020. And if we weren't in a store, we were sat in large hotel salon rooms. No matter what, it felt less claustrophobic than a typical temporary trade show booth conference room. We also really enjoyed being able to walk a bit and escape those harsh convention center lights and stuffy air. Seriously, something like this should stick around and perhaps even change location year-by-year to other large cities with loads of boutiques. Now, let's talk about some watches.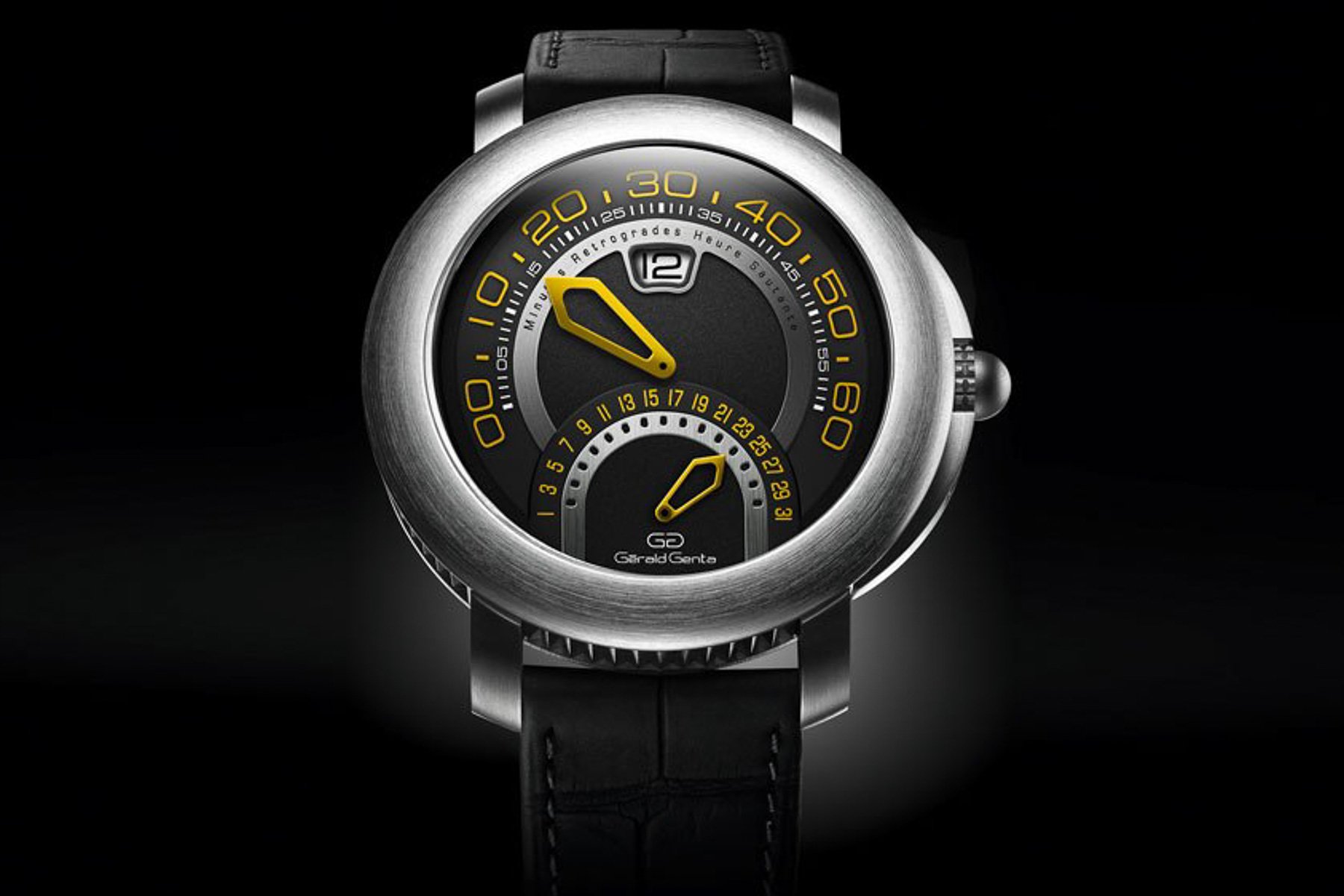 Bvlgari
Bvlgari brought a trio of new watches to Geneva Watch Days 2020. The most mainstream offering was the return of the Aluminum. Whether the rubber-clad watches are your thing, it's hard not to feel somewhat sentimental about the return of these fun pieces. We also witnessed the debut of a 7.4mm Octo Finissimo Tourbillon Chronograph that will cost CHF 140,000. It was a stunner, but for me, the highlight was the new titanium Gérald Genta Arena Bi-retro. Genta has been under Bvlgari since 2000 and there have been releases (including a 50th-anniversary bi-retro for the Genta brand last year in platinum), but this is being billed as a comeback.
The 43mm titanium watch is only 12mm thick and uses the BVL 300 automatic as a foundation. Here, though, the minutes sweep retrograde style in a 210-degree arc. The hour is shown within a window and another arc at 6:00 displays the date. I especially liked the matte black dial when paired with the grey highlights and yellow hands. It's a sharp technical watch. It also has 100 meters of water resistance although it comes on a black crocodile strap. Unsurprisingly, this one doesn't come cheaply at €15,000. Expect availability in December. Slightly more information can be found on the Bvlgari site.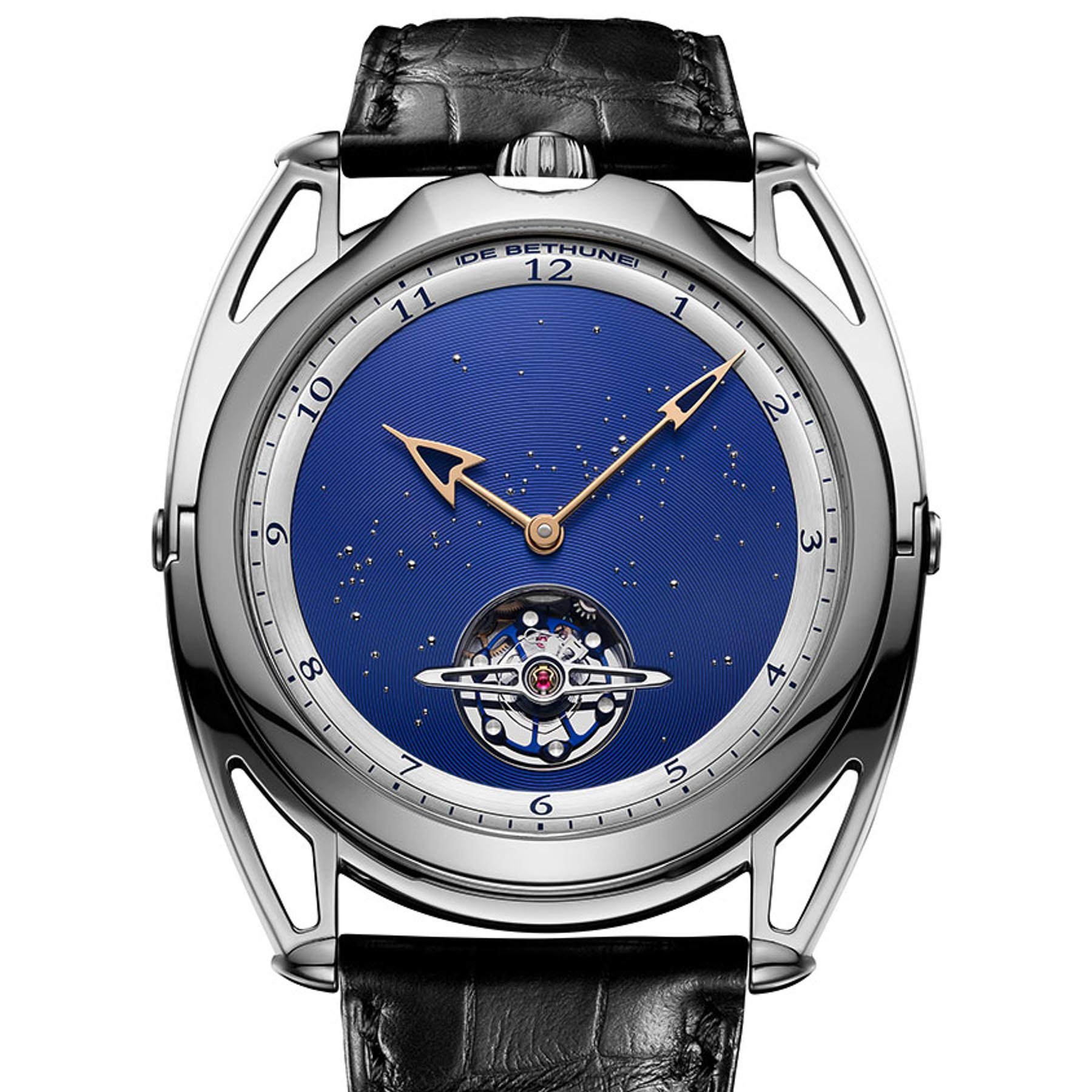 De Bethune
It had been quite a while since I'd laid my hands on a De Bethune watch. Therefore, I'm thankful that Geneva Watch Days 2020 afforded me the opportunity to do so again. The big news from the brand are three "new" DB28 models (they debuted online for us earlier in the year). The DB28 is the hallmark looking, as it does, like a "suspended" pocket watch. It's hard to believe this design is now 10 years old and De Bethune has chosen to celebrate with three new thinner versions. They have a solid case back and this helped achieve the difference. An XP with a polished titanium Star Trek type logo dial enters along with a Tourbillon guilloche dial. For me, though, the highlight was the stunning XP Starry Sky. This 43mm by 7.2mm thick titanium hand-wound watch has a blue titanium "microlight" dial that is ridiculous to behold. At CHF 72,000, it's sadly only for the lucky few. Find more information here on the official De Bethune site.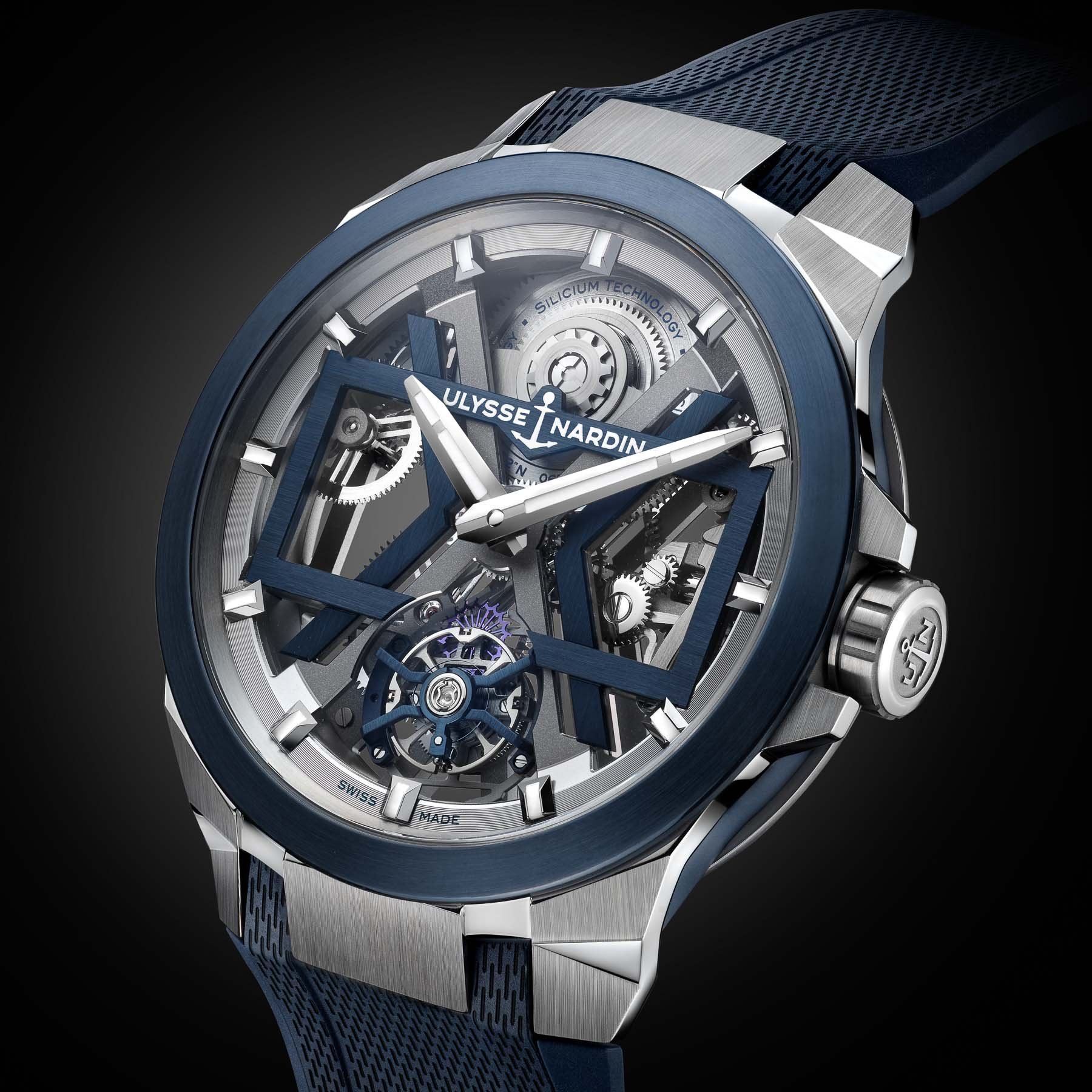 Ulysse Nardin
We visited the Ulysse Nardin boutique during Geneva Watch Days 2020 and it was a surprise treat. I say "surprising" because we don't often focus on the brand's avant-garde offerings. Perhaps that will change because we had a lot of fun looking at these imaginative watches. Rob and I both decided to lay down CHF 410,000 each on the white gold 45mm Blast models with tourbillon movements. They also happened to have 211 diamonds weighing 13 carats with 85 unique settings. They'll only make three in white and three in blue, so he and I have spoken for a third.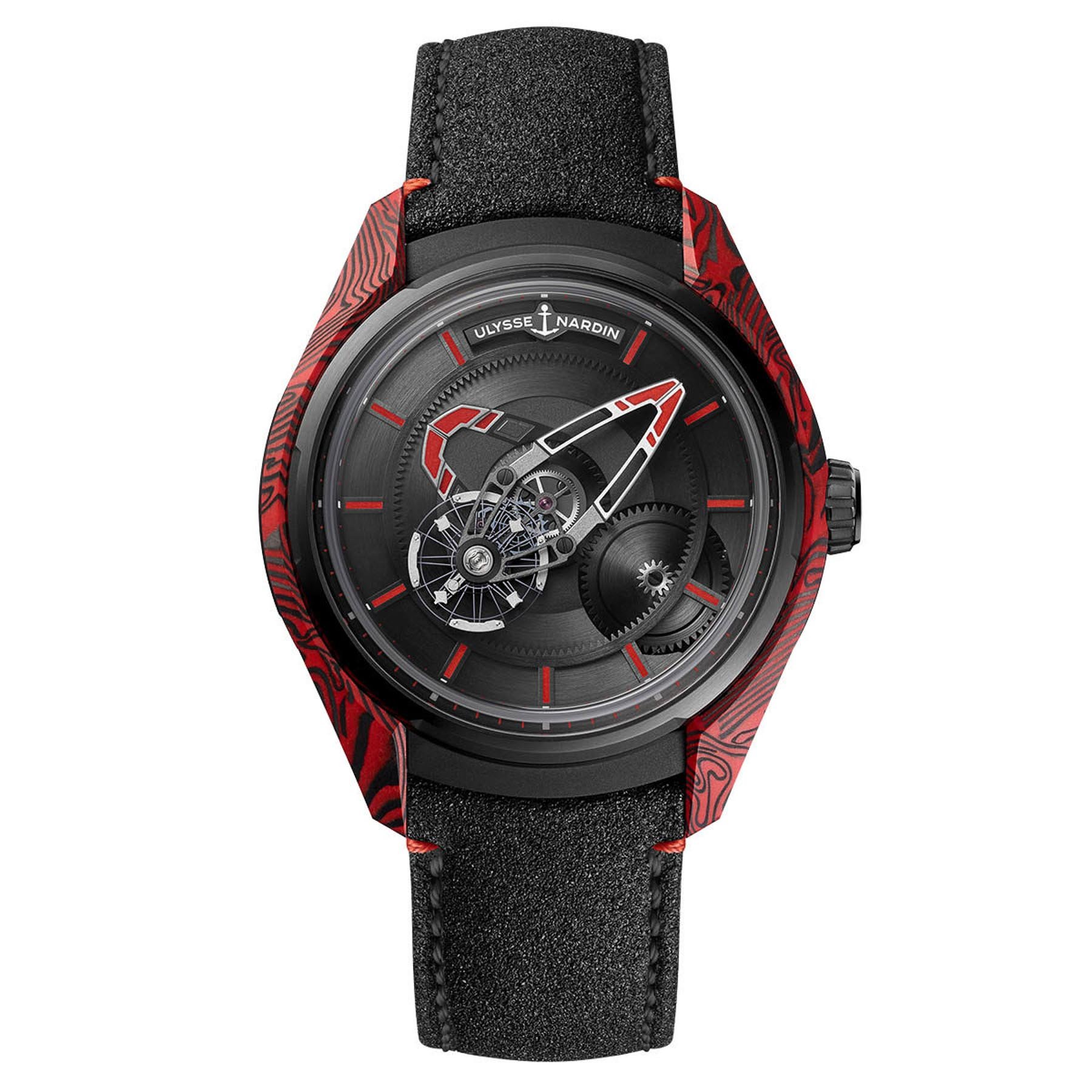 All joking aside, the team's favorite model from Ulysse Nardin during Geneva Watch Days 2020 was handily the 43mm Freak X Magma. This watch has a titanium case melded with sides made from swirly red epoxy and black carbon fiber. It has the in-house UN-230 Carrousel Tourbillon and drives that signature Freak dial. Amazingly, it's good down to 50 meters and costs a strangely rational €27,000. Ulysse Nardin will make just 17 of these. Head to the brand's site for additional info.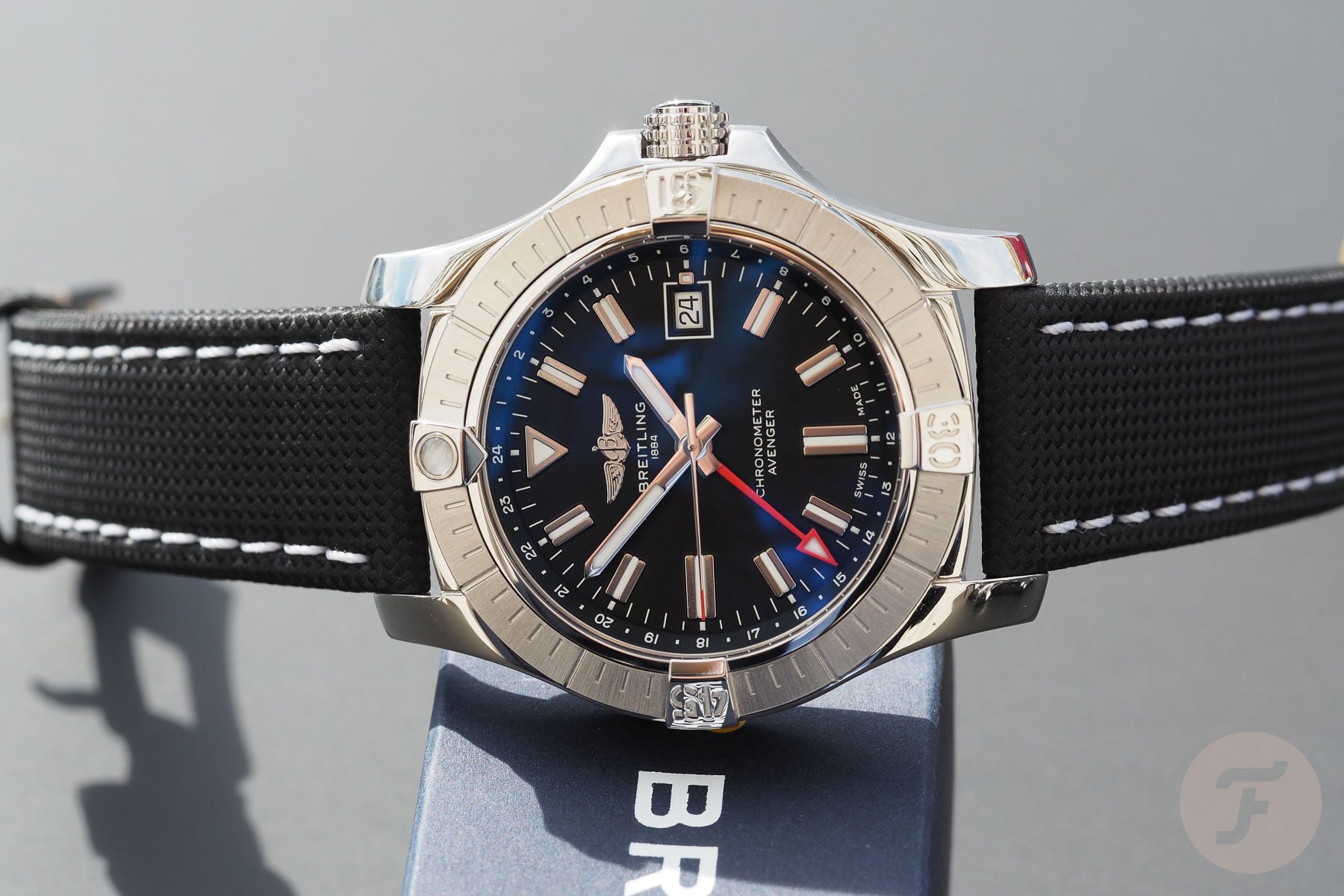 Breitling
I spent a lot of time with Breitling during Geneva Watch Days 2020 and it was great.  Georges Kern continues to bring the brand back to relevance with even more exceptional pieces on the way. I'm still basking in the glory of my new Superocean Heritage '57 and Ben wrote a great article on the just-announced Endurance Pro. A new reverse panda Premier chronograph emerged with a new bracelet. A massive limited edition 48mm Avenger chronograph also arrived (apparently the USA loves these) alongside a very wearable blue steel and gold 42mm Superocean Heritage II on rubber.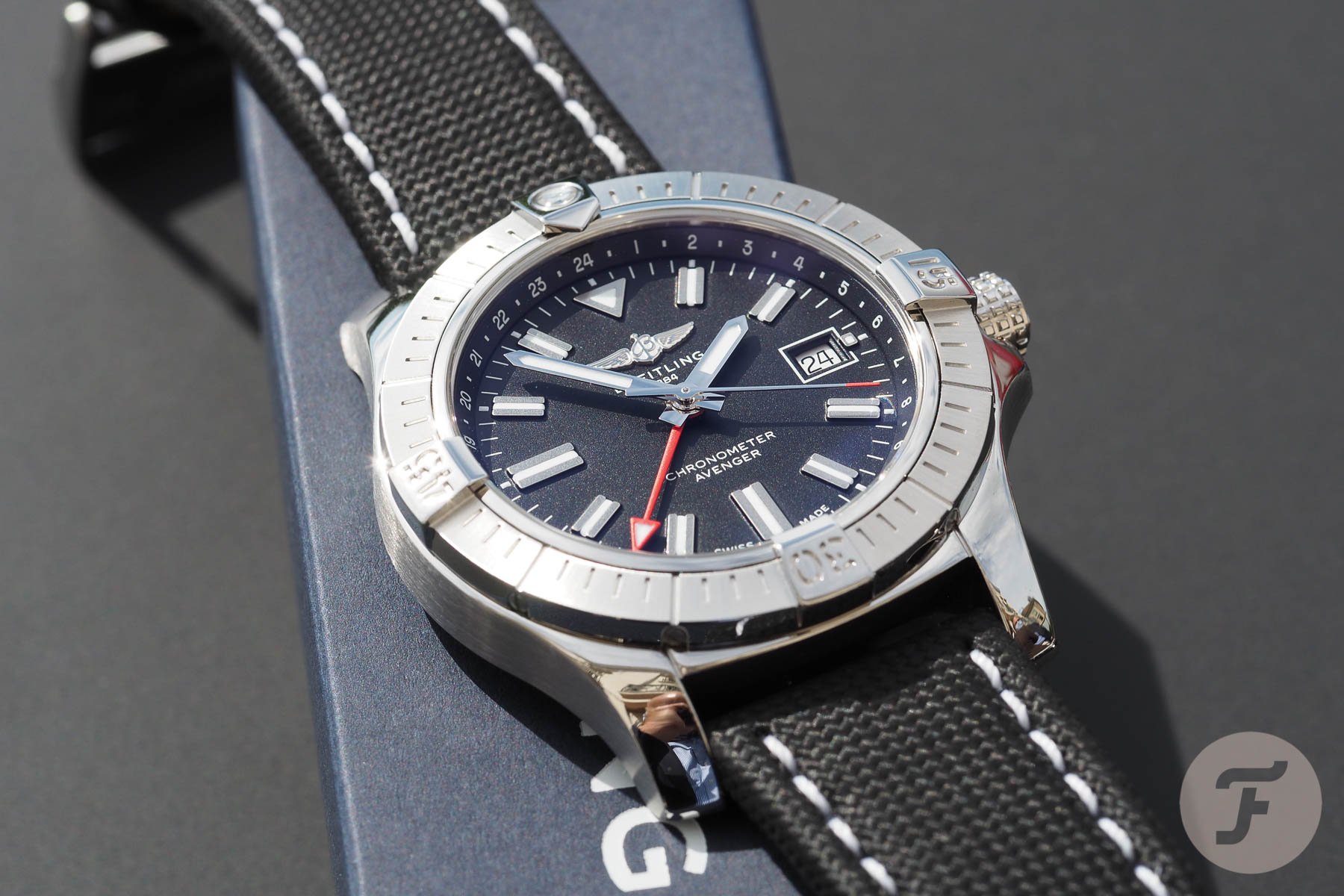 For me, though, the winner was a bit of a wild card because I chose the new black 43mm Avenger GMT that comes on a black military leather strap or bracelet. Breitling had only made a 45mm variant up until now and I found this watch very wearable. Technically, it has the Breitling 32 automatic (chronometer-rated ETA 2893-2) and is good down to 300 meters. It doesn't jump out as an earth shaker, but I'm guessing this handsome watch will sell very well at €3,700. Visit Breitling for more details.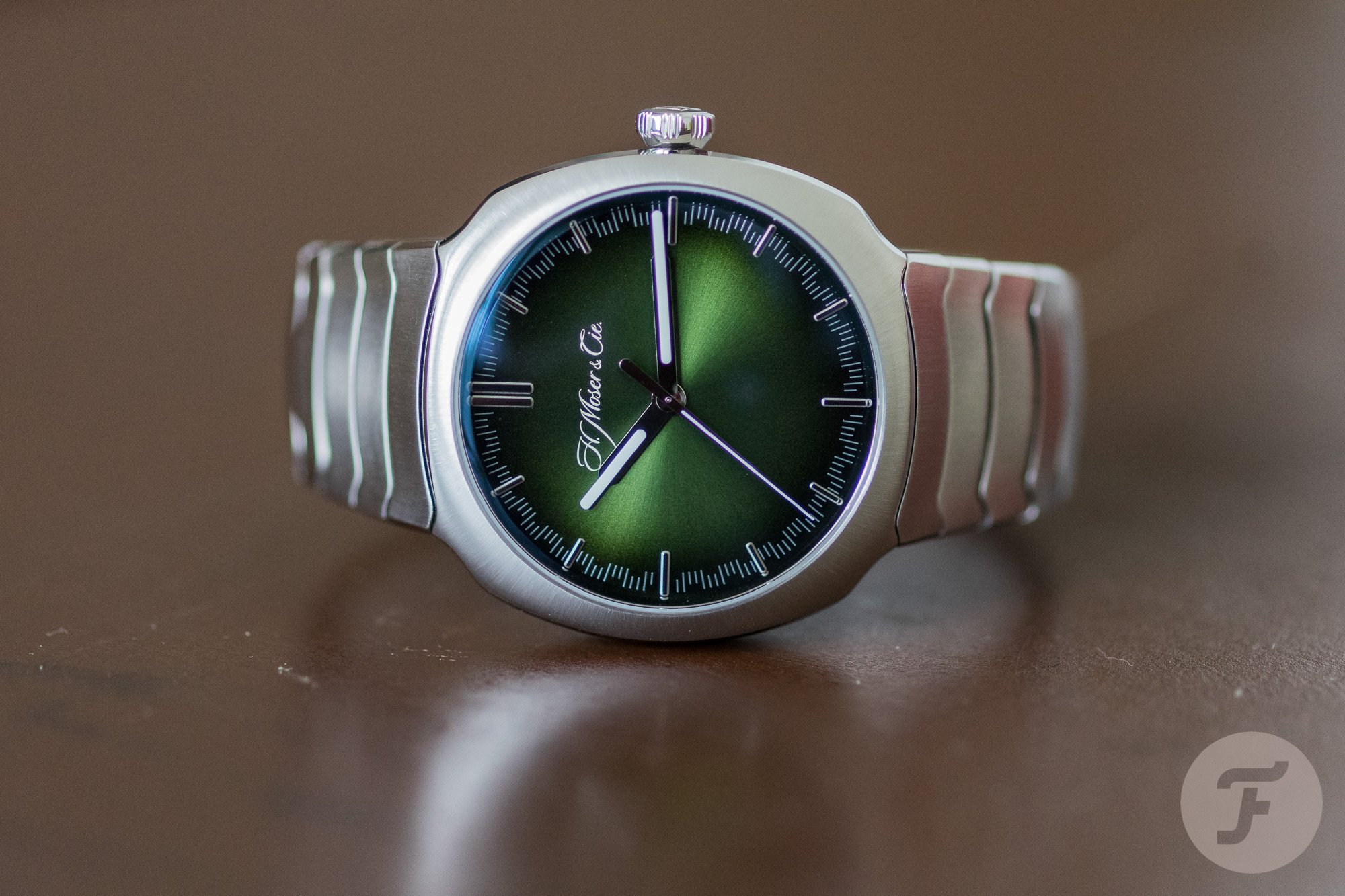 H. Moser & Cie
Just a hint: this next watch was the show winner for me. The big news from Moser at Geneva Watch Days was the new 40mm Streamliner Centre Seconds. And deservedly so because, damn, this watch was amazing in the metal. I have small wrists and it turns out that brand CEO and owner Edouard Meylan does too. He made a watch that he can wear and the demo just happened to fit me perfectly. Seriously, this non-limited edition was epic in person with gorgeous finishing, that Matrix Green dial, and wonderful symmetry.
Plus, the bracelet was impossibly smooth and didn't get into a fistfight with my copious wrist fur. At 9.9mm thick with 120 meters of water resistance, this one can be worn daily. Hey Patek and AP, you've been put on notice. Visit Moser for more or, better yet, read a fantastic hands-on review from the Karlsruhe König himself, Balazs. At CHF 19,900, I'm hoping that Robert-Jan considers this one for our annual team Christmas gift. I mean, I'm pretty tired of receiving Pateks for the past three years.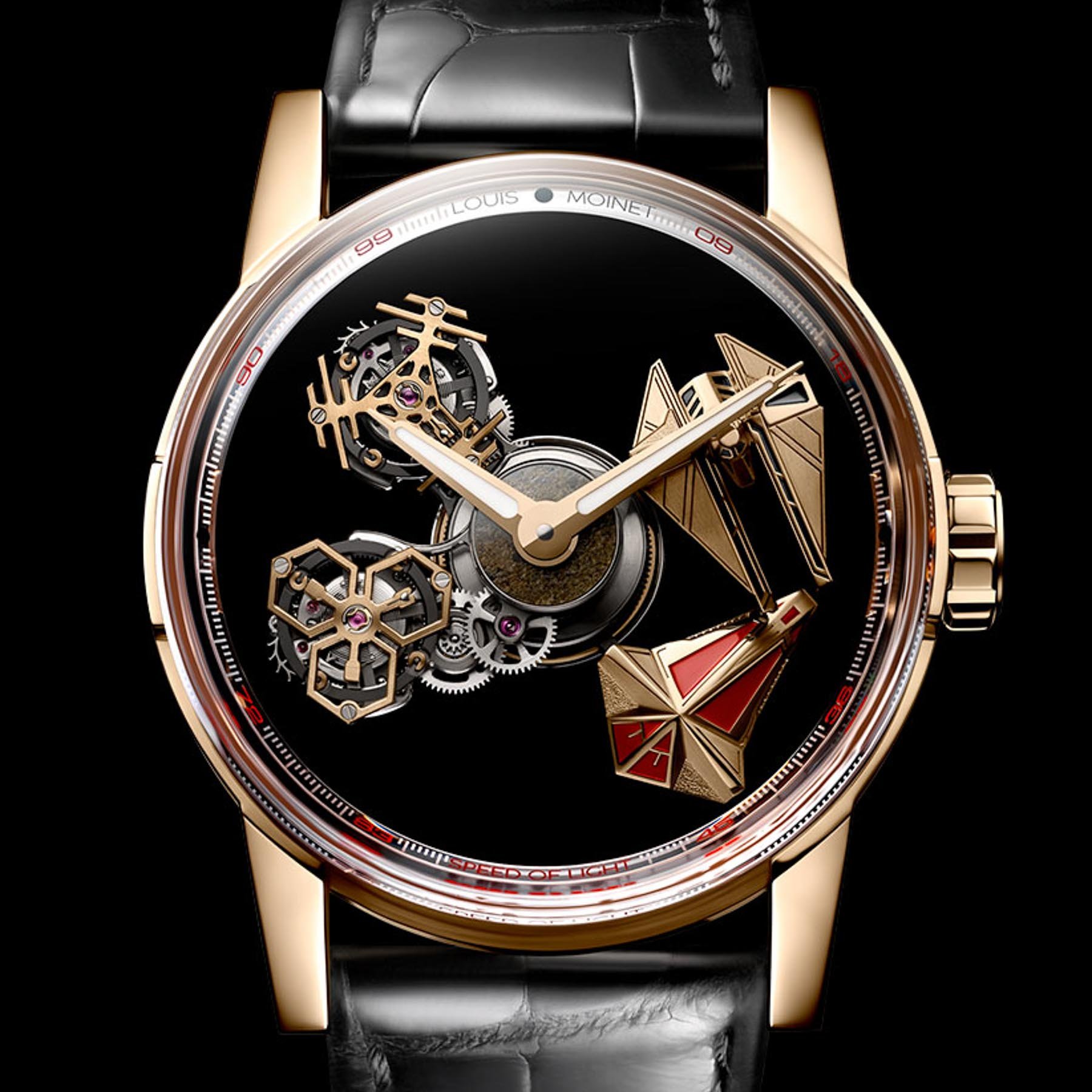 Louis Moinet
I'd never held a Louis Moinet watch, but Geneva Watch Days gave me the chance. Not only were the watches impressive, but the meeting was unbelievably relaxed and enjoyable. The smaller brand took residence in an amazingly appointed salon within the Hotel d'Angleterre. It was filled with all sorts of actual movie props and ended up looking like a Victorian oddities museum.
Seriously, these watches are cool, but things can get unreasonably serious. Louis Moinet was a great example of bringing some life to our favorite subject. Speaking of favorite, we loved the Space Revolution, a watch in gold or rhodium with two titanium spaceships that "battle" under a wildly tall crystal. The 43.5mm watch has an in-house flying double tourbillon that rotates above either a veryblack or black aventurine dial. Look at the center of the watch and you'll find Mars meteorite or lunar meteorite. Just 8 of each will be produced and pricing is on demand. Read more here on the Louis Moinet site.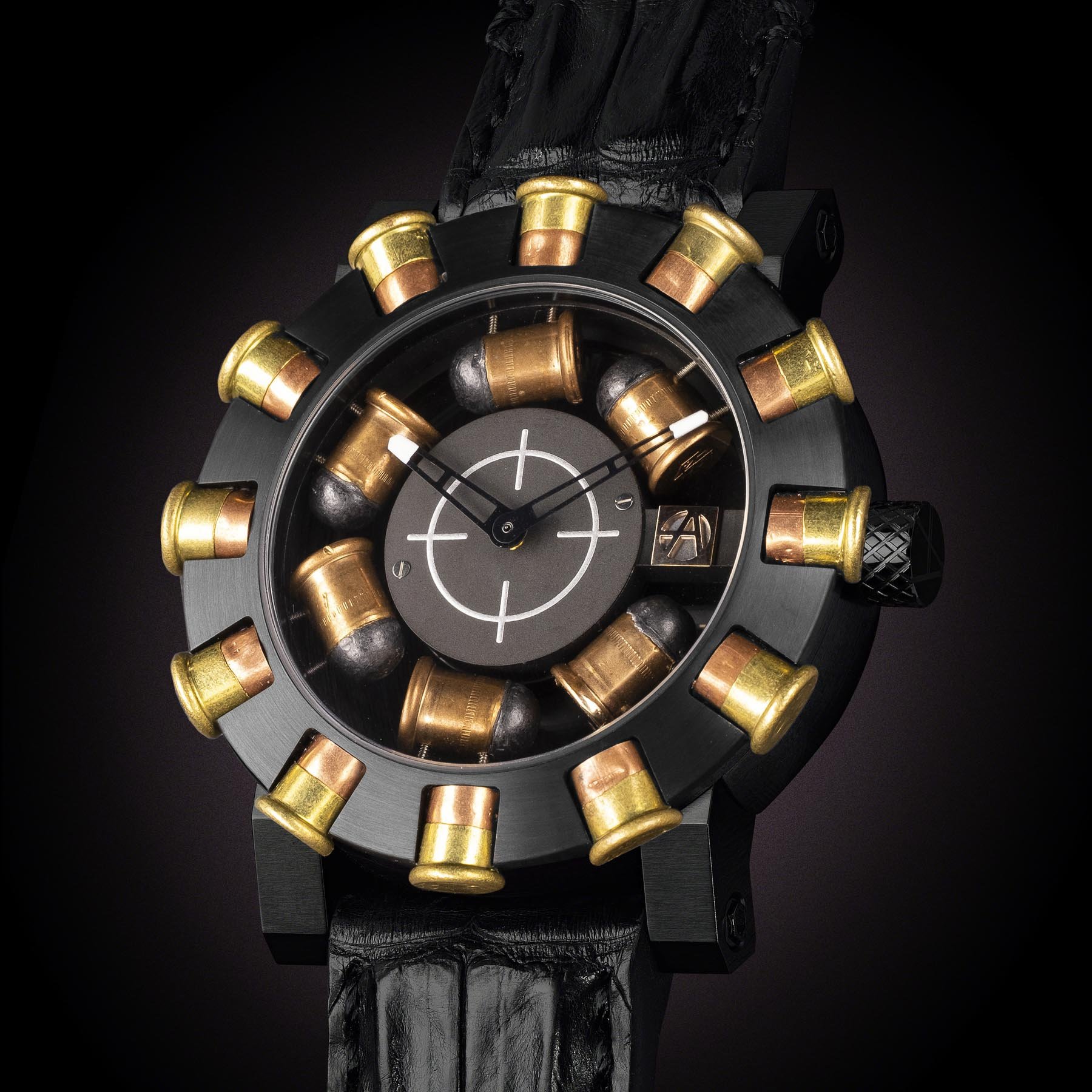 ArtyA
We had the chance to sit down with the brand owner and founder Yvan Arpa in the ArtyA boutique during Geneva Watch Days. I'd received plenty of press releases from the small brand before but this was my first encounter with them hands-on. ArtyA makes a seriously wide variety of watches with many of them entirely unique from each other. The first thing I noticed, though, was a picture on the wall showing just some of the brand's clientele. One look at Alice Cooper told me we were in a good place! We viewed pieces from the Son of Earth Tobacco collection featuring a tobacco leaf dial. The Son of a Gun collection was pretty wild with some spent shells integrated into the dial design. We even saw some models from the Historic collection with new old stock Valjoux 88 movements. Overall, we enjoyed seeing these very rock 'n' roll watches. Visit ArtyA for more.
More to come from Geneva Watch Days
We have a lot more content coming from Geneva Watch Days. Brands like Bovet, MB&F, and Urwerk showed us some exciting new watches as well. By now, we're all home safely and suffering from fondue withdrawal. Bert is working away on the photos while the rest of us are typing away.
If you know my writing, you know I'm fairly critical when it comes to large watch events like Geneva Watch Days. They're long, often badly organized, and a bit overwhelming. This was the best horological exposé I've attended and I do hope it will become the "new normal".