The Case for Obsessive Specs: The Seaholm Collection
A guest post by Vincent Deschamps
Humans have been making mechanical pocket watches since the early 1500s. Ever since then, they have been concerned with keeping the movements safe from outside nefarious elements. First, it was dust and water, then, magnetism and shocks. Technologies to keep watches ticking constantly improve, and the more time passes, the better they become. Most of us probably don't need high levels of protection against water, shock, and magnetism on a daily basis. However, some of us do. You may if your profession involves diving in the darkest depths of the oceans or exploring intricate cave systems. Or, if you are like me, you might simply like to know that your watch is ready for any adventure.
There are plenty of robust watches on the market, especially looking at what comes out of Switzerland. Nacho recently wrote about the new Tudor Ranger, which is arguably an affordable, solid tool watch. For a little more money, the Omega Aqua Terra is a great option for a robust tool/everyday timepiece. Both of these watches have reliable in-house calibers with additional protection against magnetism and shock. For even more money, you can get yourself a Rolex Explorer II, which is basically a beast. Knowing that the new Ranger costs €2,880 and the Explorer II costs €9,000, you may wonder if there's something for less than €2,000 that comes with great specs?
I believe there is.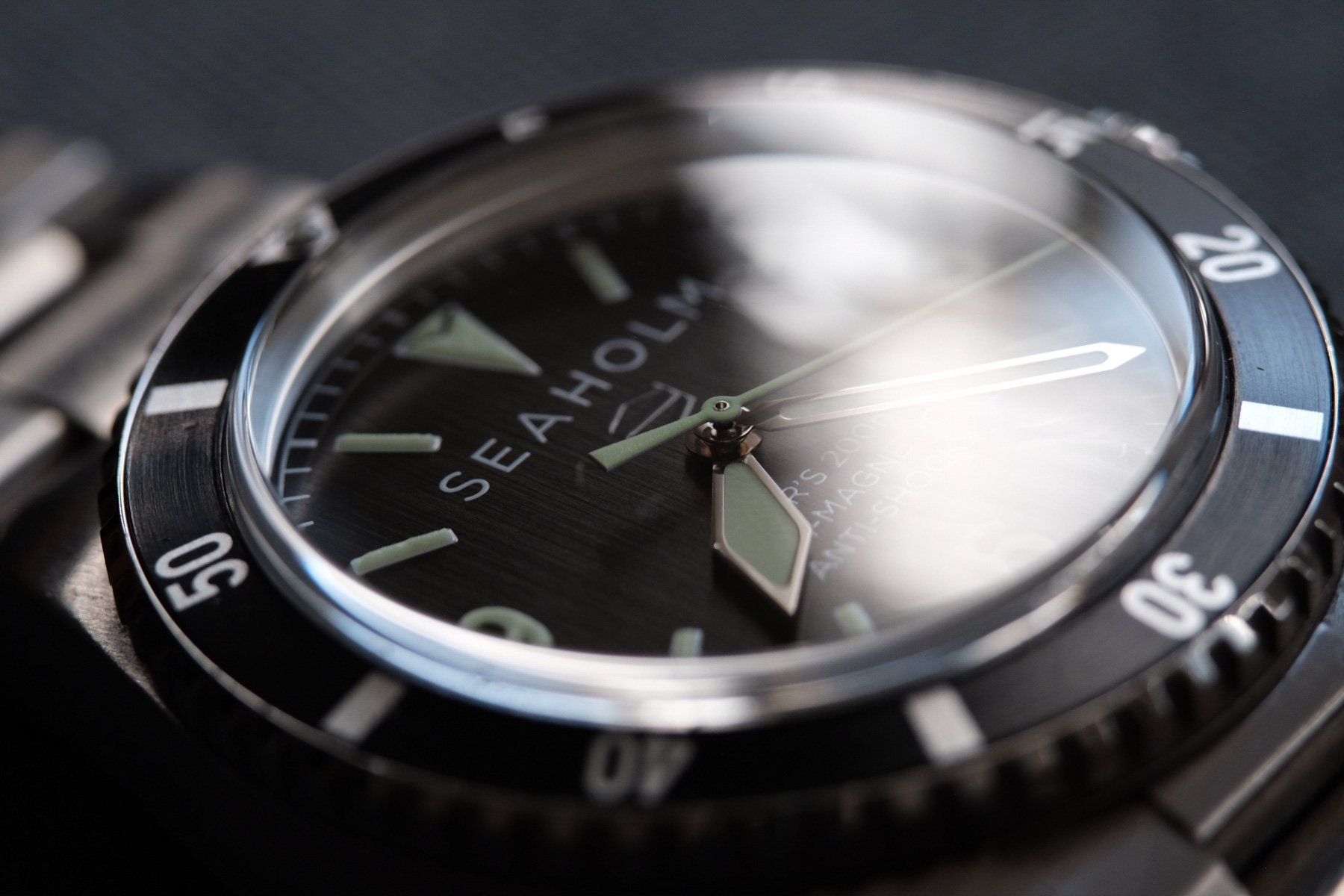 Tentative definition of a "true adventure watch" 
There are many ways to define anything in this world because so many things are subjective. However, I will attempt to define what a true adventure watch is in order to give some context to this article. I have a healthy obsession for everyday tool/adventure watches such as the Rolex Explorer, Explorer II, and the aforementioned Aqua Terra. Let's not forget the recently reissued Nivada Grenchen Super Antarctic and the entire Hamilton Khaki Field collection, just to name a few. All of the watches I mentioned have a specific look and come with certain capable specifications.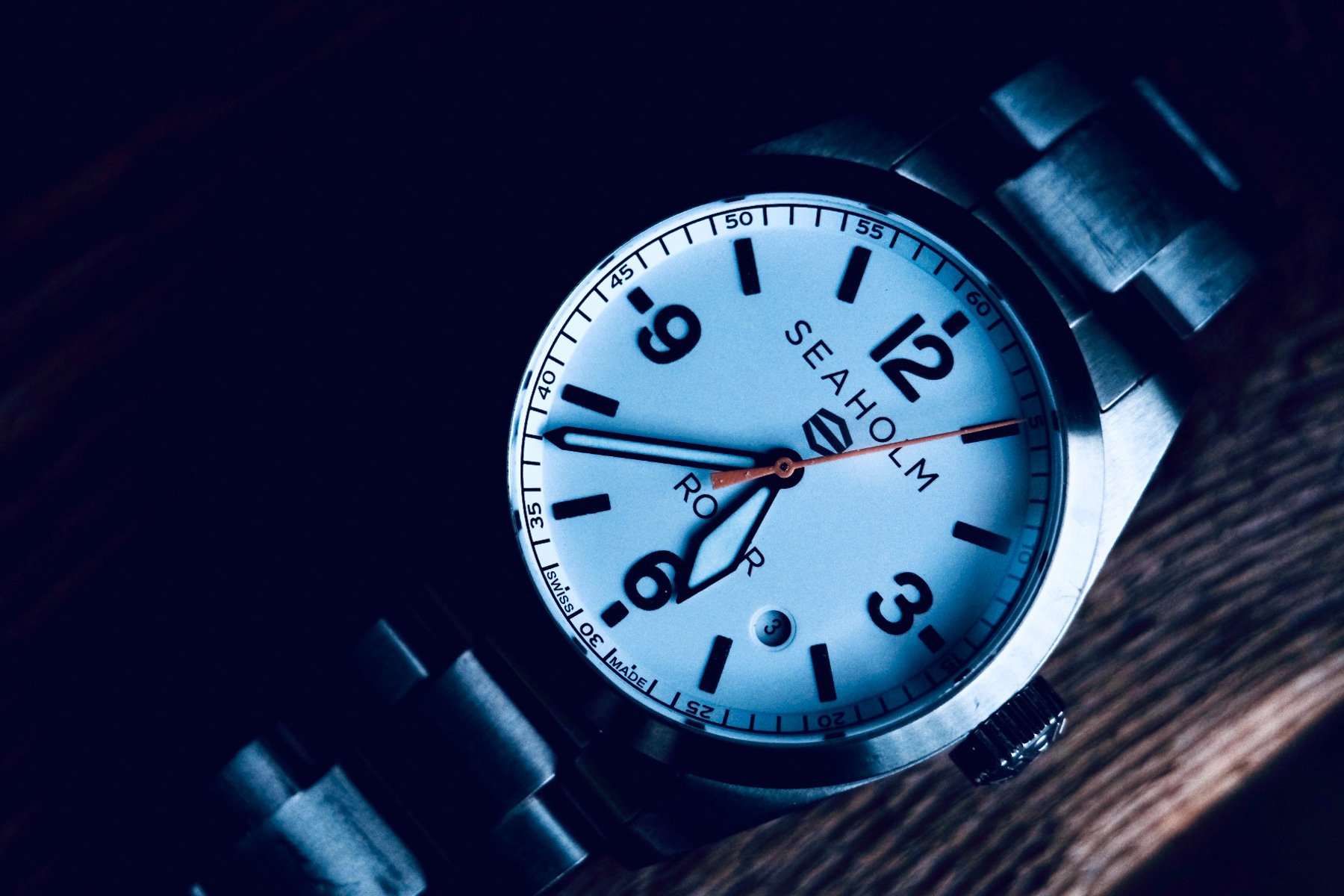 Let's consider the Explorer II as the quintessential modern adventure watch. It has superior protection against shock and magnetism and a water resistance of 100 meters. The case is made of 904L Oystersteel, which is less likely to corrode than typical 316L stainless steel. It also comes with a COSC-certified movement, and each watch goes through strenuous testing before being sold to the customer. This means that when you buy an Explorer II, you know you are getting a robust watch. It's the kind of timepiece that can truly be mistreated and will still keep ticking as it should. And, as we know, the Explorer II currently comes with a €9,000 price tag.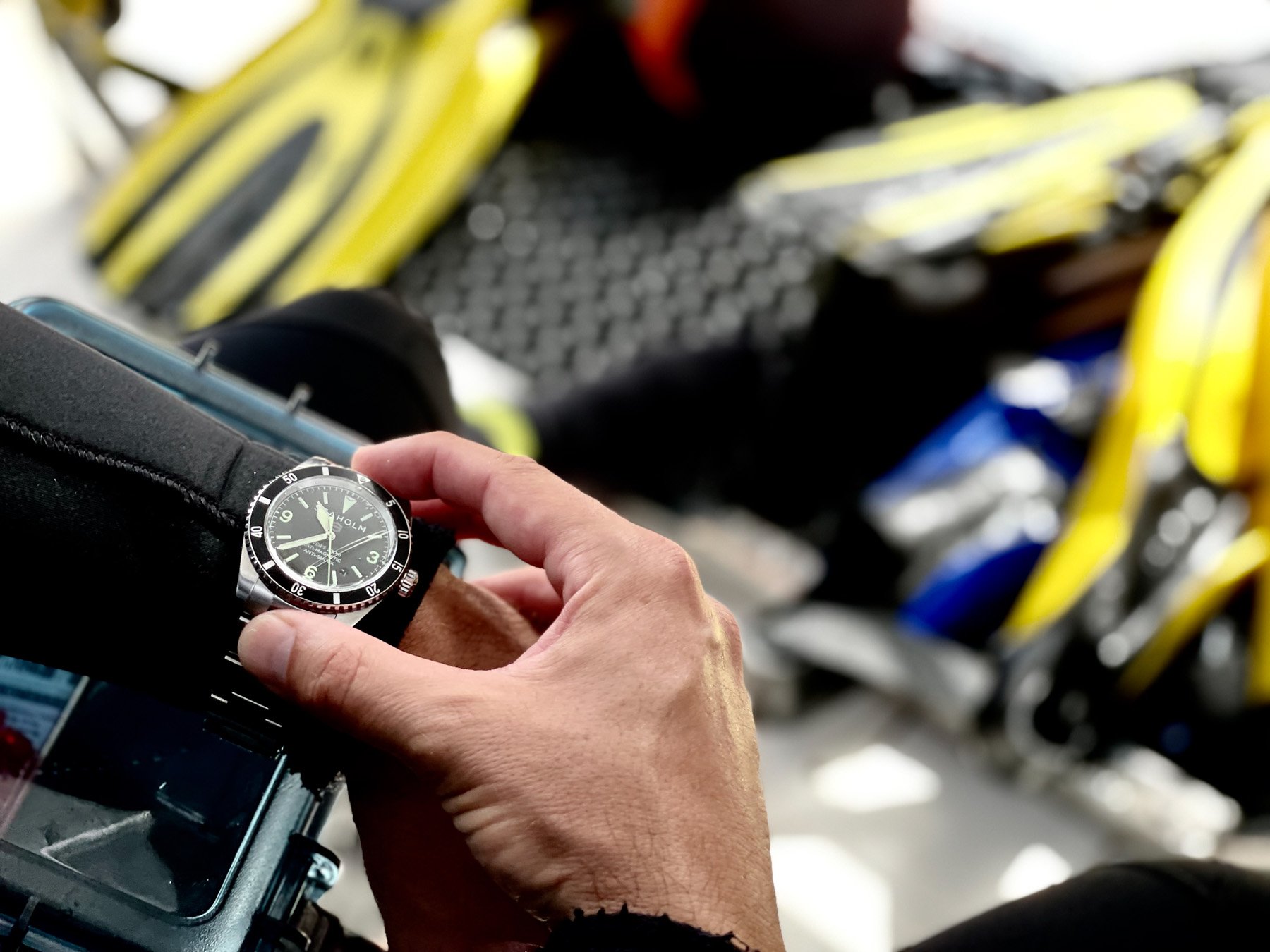 Affordable and adventure-ready
When it comes to everyday watches for under €1,000, there are plenty of independent brands to choose from. With different types of designs, dimensions, colors, there is something for everyone. What none of these brands offer, however, is added protection against magnetism and shock in addition to certified water resistance of at least 100 meters. They don't have these specs because they are expensive to build into a watch. It is my opinion that these three specifications — three tenets, if you will — define what a true adventure watch is. I actually like to be challenged, and if you know of a watch that comes with all of these specs for less than €1,000, please write a comment below (that's what I love about the Fratelli; we learn from each other on a daily basis).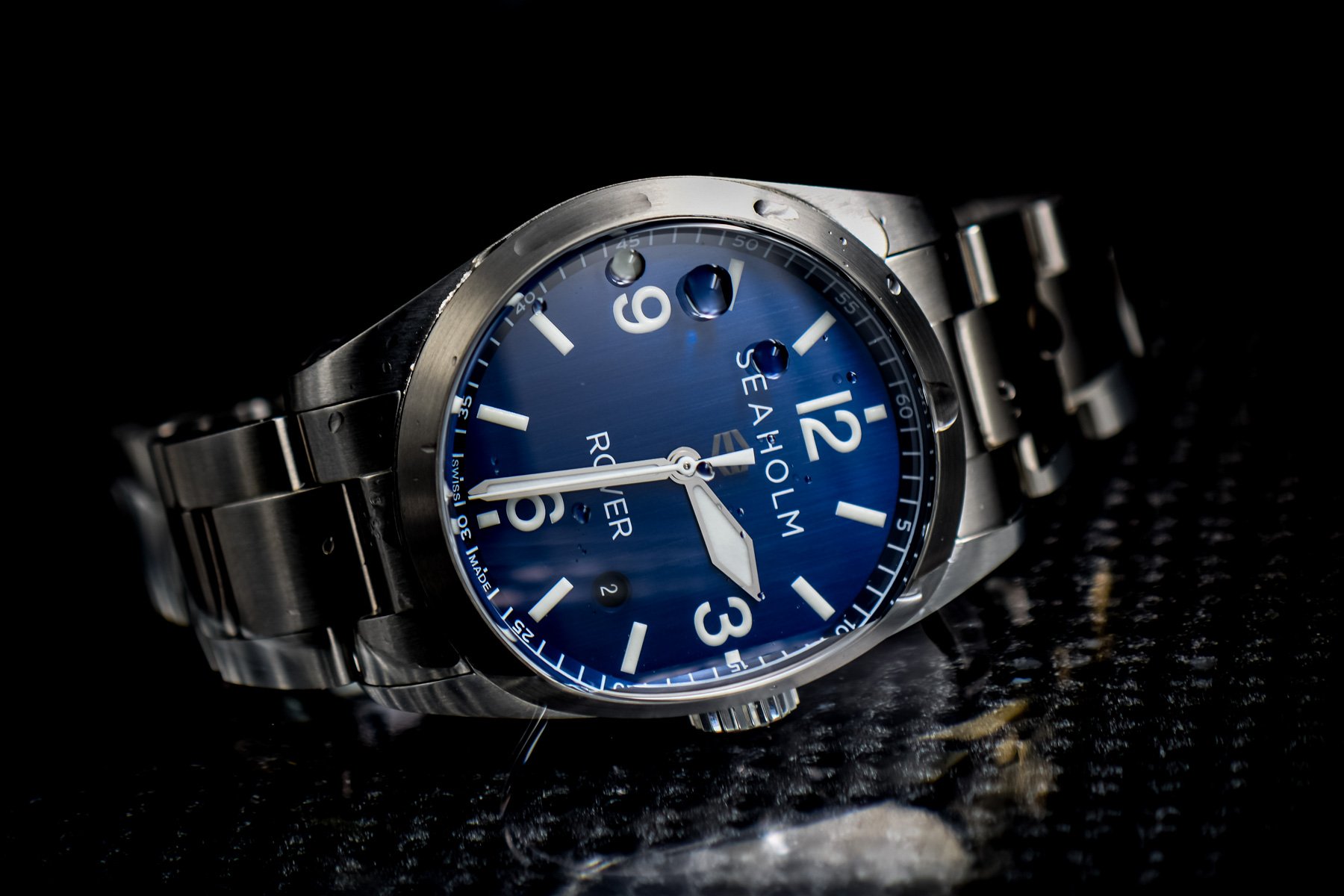 To summarize, a true adventure watch must be water resistant to at least 100 meters and come with superior protection against magnetism and shock. I do insist on the last two because they matter. I'm an explorer and avid traveler, and it is important for my watches to be protected against shock. Imagine hiking and bumping the watch against a rock or walking through crowded streets and being pushed around. Protection against magnetism is important too because, well, we are surrounded by magnetic fields. Unless you own a Rolex or Omega, I'd say that your watch is not protected against magnetism well enough. 
So we may ask ourselves the following question: if we can't find an mechanical adventure watch under €1,000 and can't afford to buy a Tudor Ranger or Rolex Explorer II, what choice do we have? That's when I would like to bring your attention to Seaholm and its OffShore and Rover models.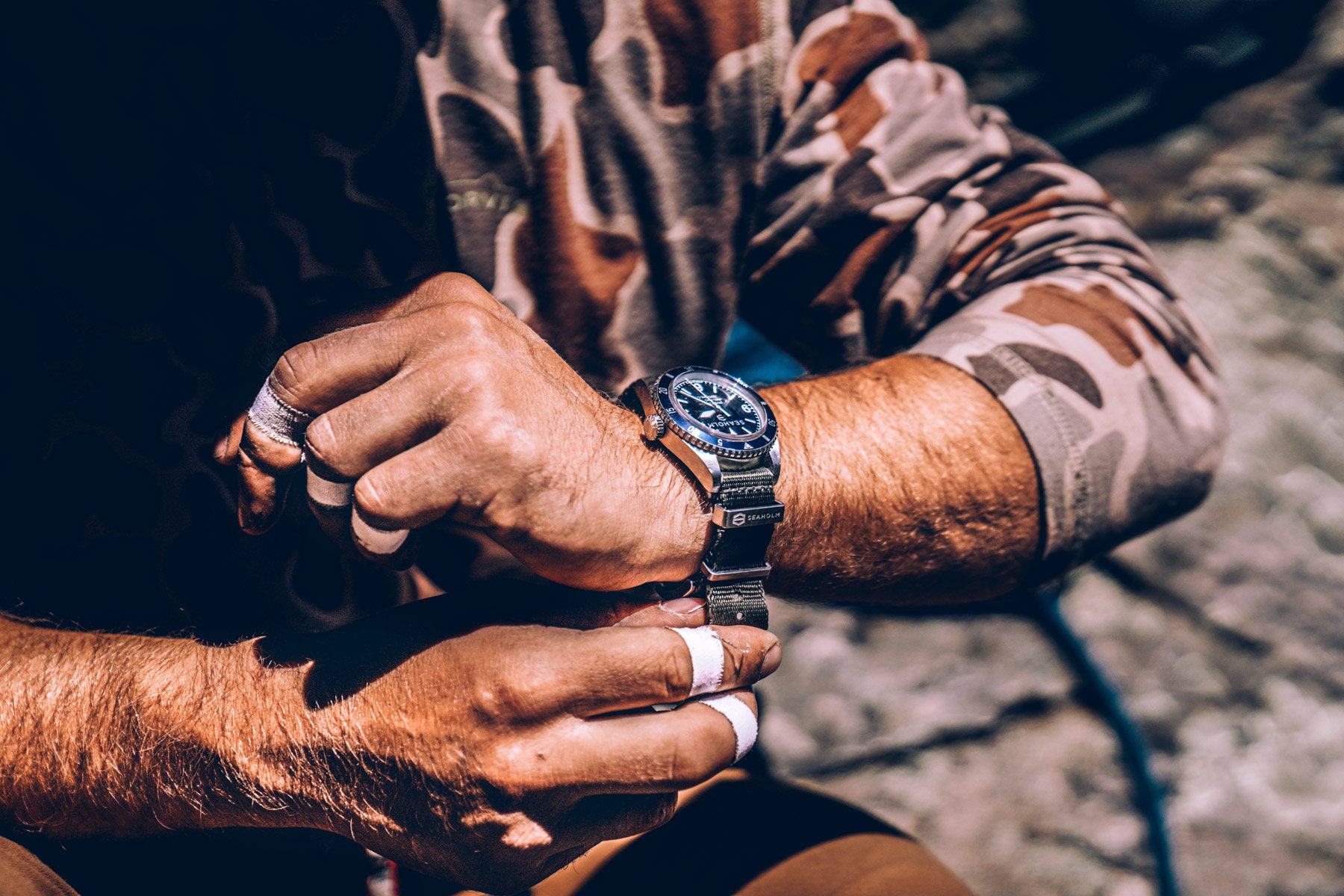 The Seaholm proposition
For the sake of this article, I would like to set aside how the Seaholm watches look. I'm prefacing this because I can already hear comments about how they resemble Rolex sports models. Yes and no. Yes because the 3-6-9 configuration, bracelet, and case shape is very Rolex. No because the OffShore does not look exactly like any current Rolex model. Seaholm uses a design language in which form follows function, and this can be found in each model from the brand. Seaholm made specific design choices to aid that function. For example, the brand doesn't use diamond-cut hands or glossy dials because they reflect light, making reading the time more difficult. It's important that a Seaholm watch be legible.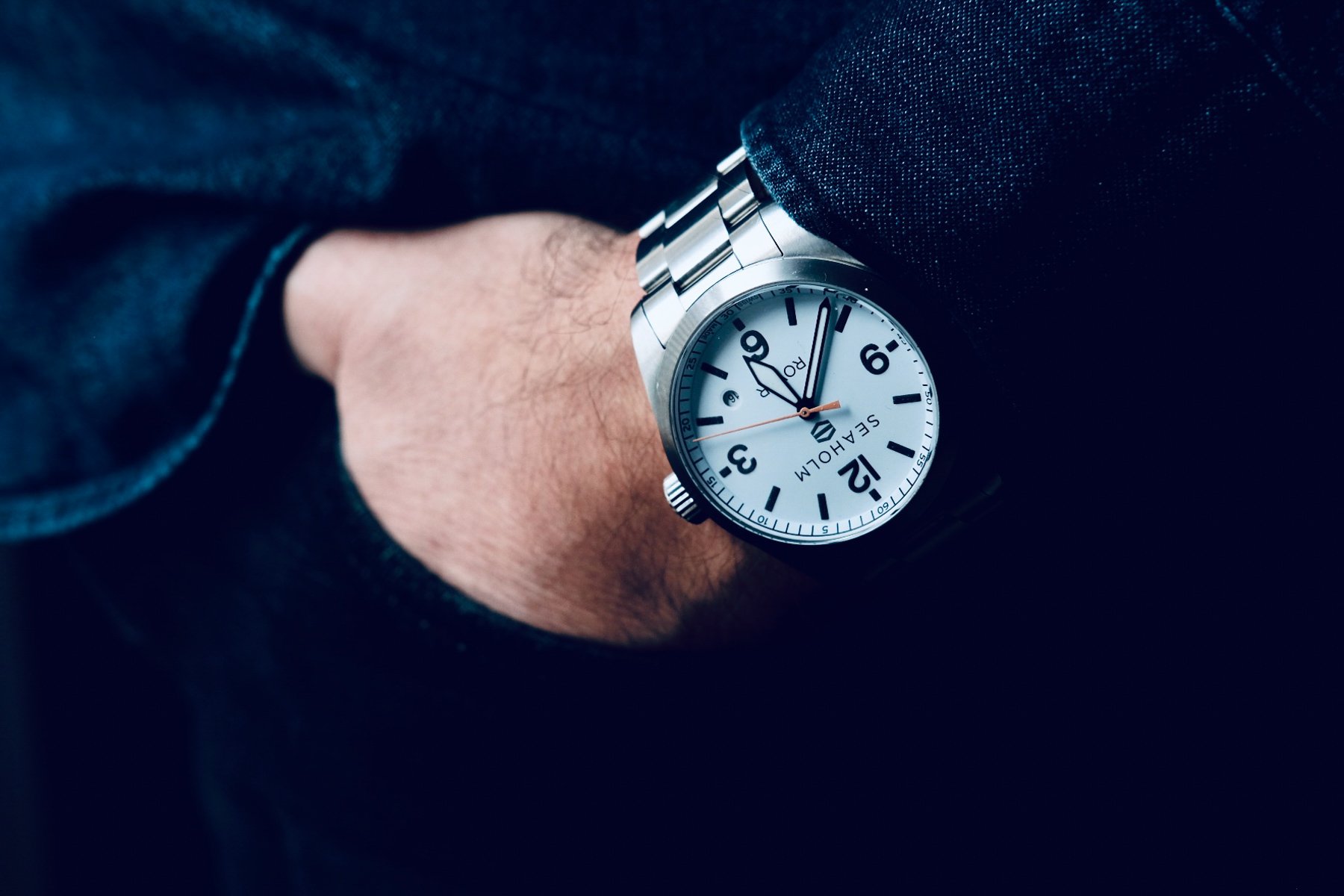 More than the design, then, it is how Seaholm watches are built that is interesting, at least to me. Each Seaholm watch is built to meet ISO 6425 specifications for water resistance and have close to Explorer II levels of protection against shock and magnetism. The brand was able to built its watches in this way by creating its own standard of testing and by designing its own critical components. While many brands rely on how a movement is built to protect against shocks — for example, the Diashock and Incabloc systems — Seaholm created shock-absorbing movement mounts. While some independent brands add one layer of iron between the movement and case back, Seaholm sandwiched the movement in an iron cage.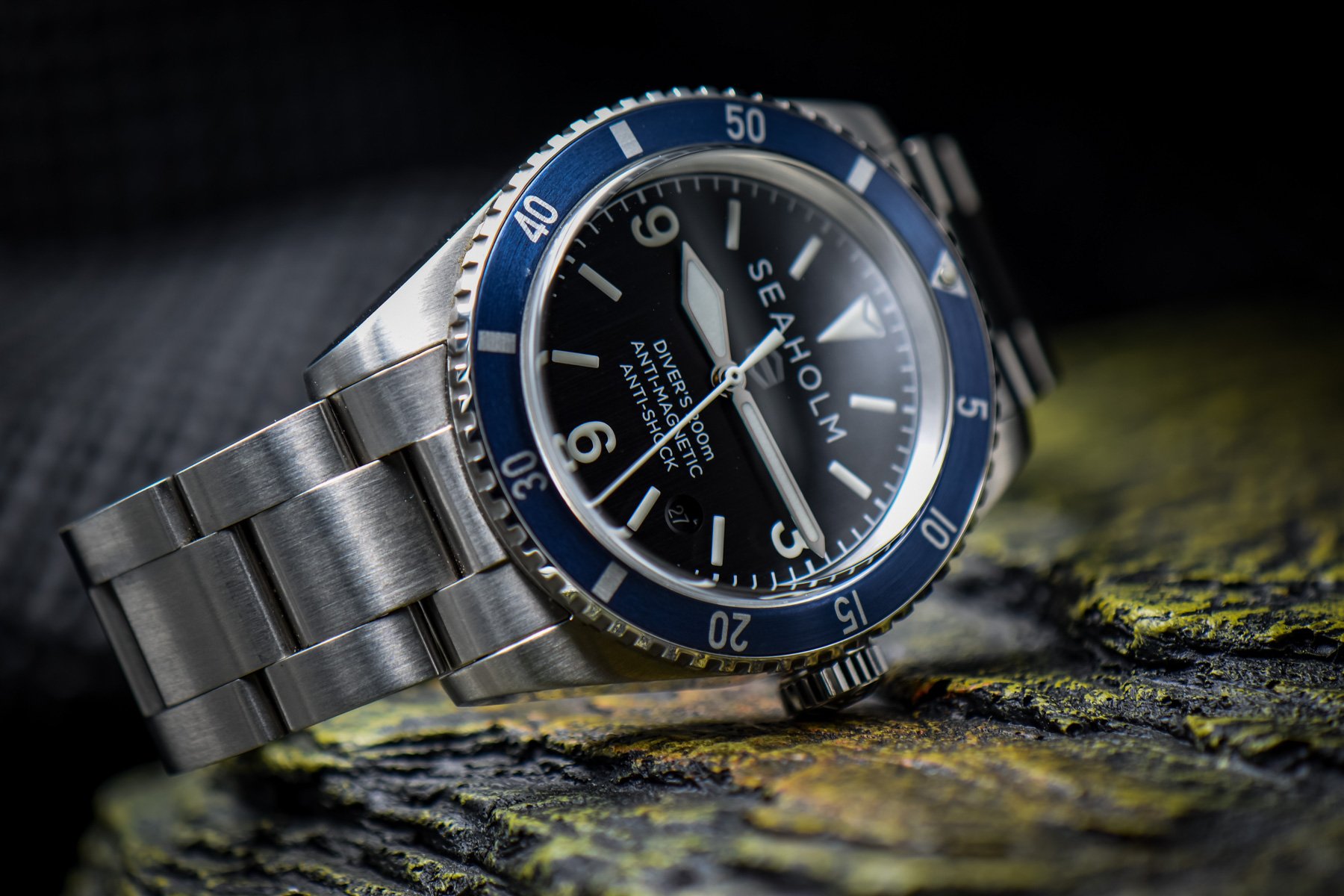 Water resistance
The first of the three tenets to discuss is testing to ISO 6425 specifications. It goes without saying that any Submariner or Seamaster exceed the standard's water-resistance requirements. However, most brands — even those with watches priced at €2,000 and up — cannot not get their watches officially certified individually by the ISO. Admittedly, Seaholm does not either. That's because it costs too much to do so and the process is long and tedious, as Gerard described here. Still, for some, at least having their watches tested in accordance with the ISO 6425 standard is important because it guarantees actual water resistance. It gives us a certain peace of mind knowing that the watch can truly be used diving and that its water resistance is not theoretical. ISO standards also demand that the watch is tested against corrosion, shock, and magnetism.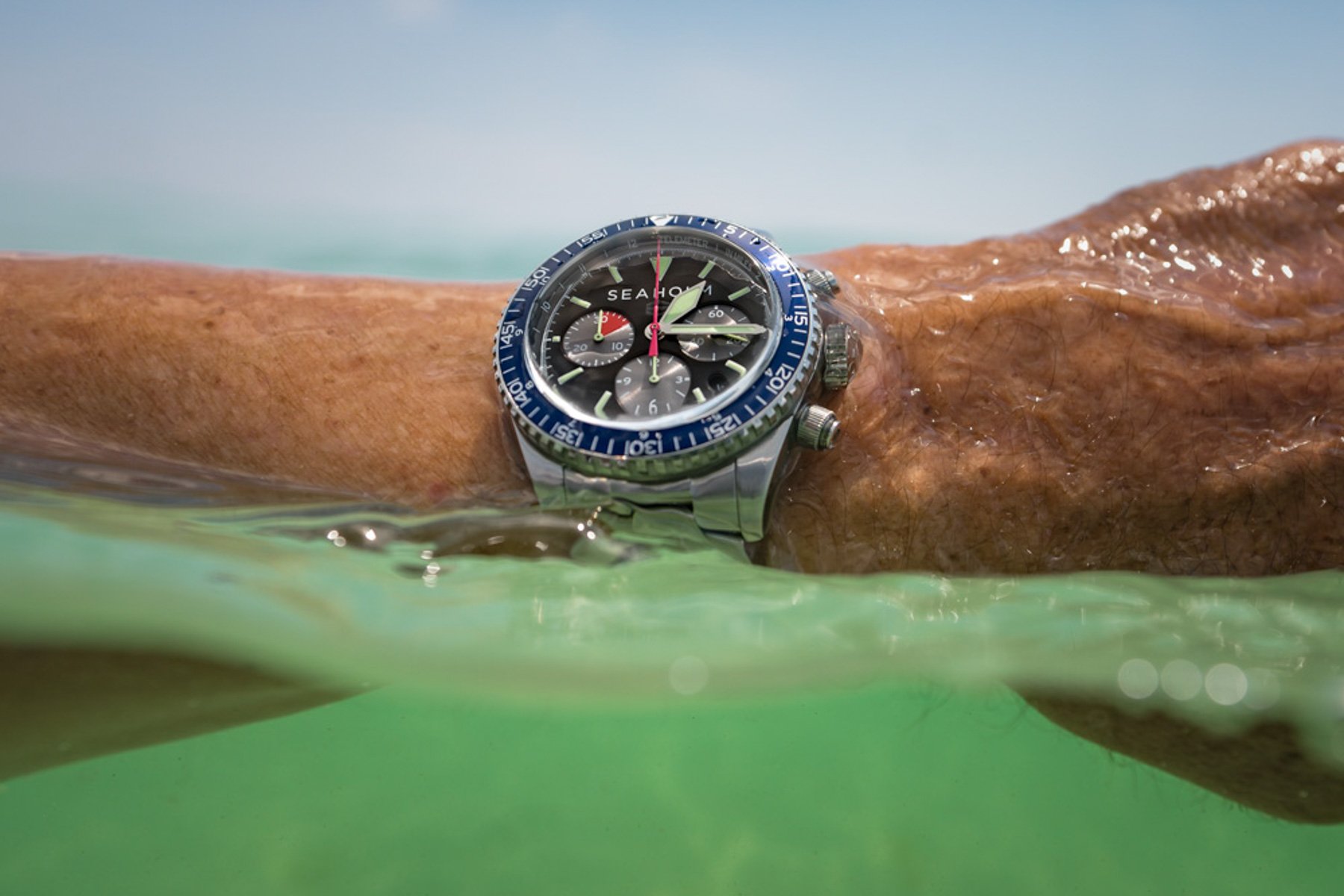 Many smaller brands sell tool watches with water resistance up to 200 or 300 meters, but to my knowledge, they don't guarantee their watches can actually go that deep. The water resistance, in these cases, is theoretical. The watches come with certain features that normally guarantee water resistance — a screw-down crown and case-back. But rarely would brands (and please correct me if I'm wrong) blatantly encourage you to dive with them. Seaholm, however, rigorously tests its watches in accordance with ISO 6425 requirements.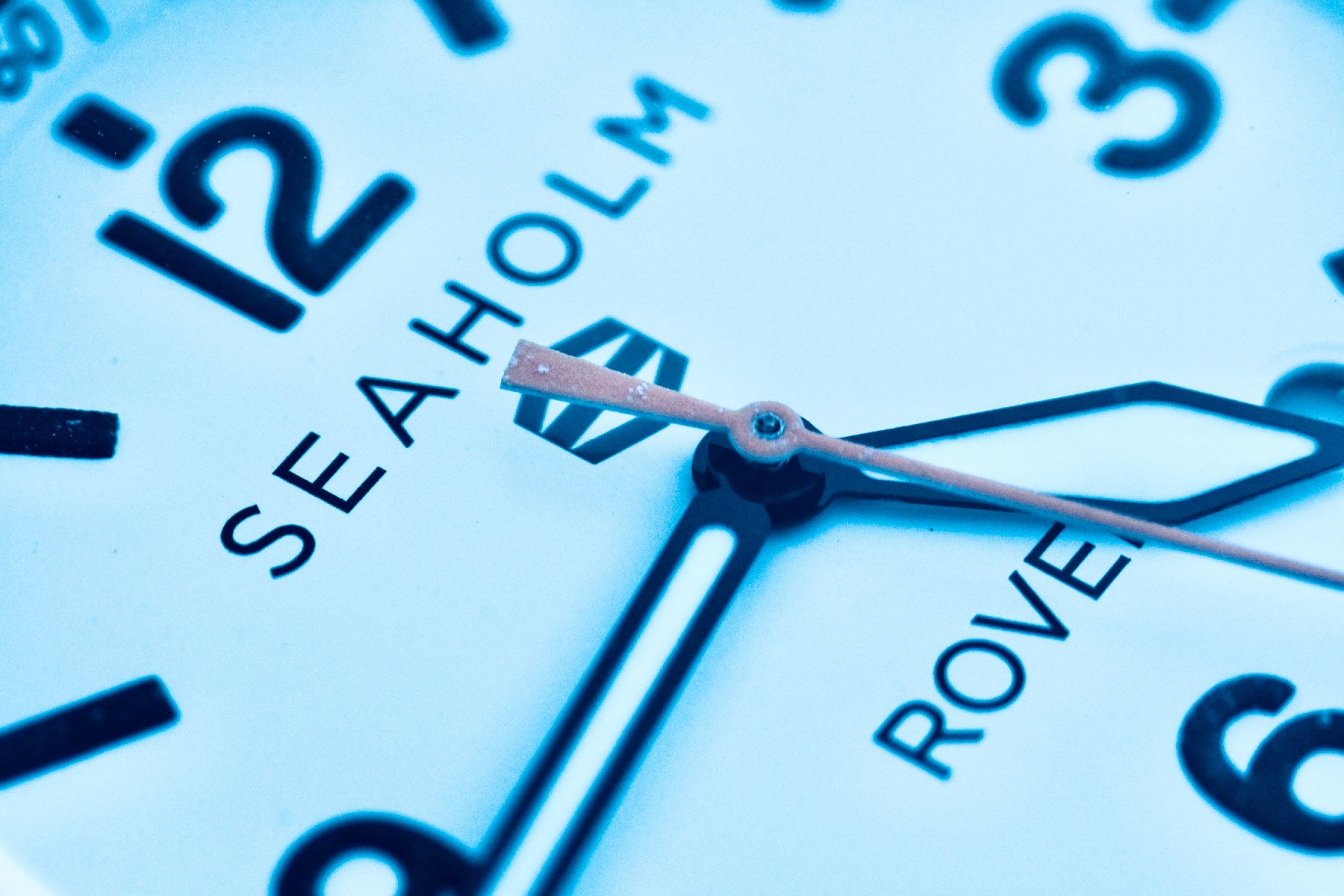 Resistance to magnetism 
The second tenet that will require a bit more time to go over is the resistance to magnetism. Most mechanical movements (uncertified by COSC or METAS) can resist magnetism up to 4,800 A/m (roughly 60 gauss). At least that is the level for a watch to meet the ISO 764 standard. The laptop that I use everyday to write articles, however, produces a magnetic field of 16,000 A/m (200 gauss). It explains why my watches routinely get magnetized and why I must give them the demagnetizer treatment. Seaholm watches are protected by an ARMCO iron cage that protects movements against magnetic fields up to 33,500 A/m (420 gauss).  
Historical tidbit: ARMCO was created in 1909 and is known as the purest iron. It is reputed for having excellent anti-magnetic and anti-corrosive properties.
For the longest time, iron cages were the go-to solution to protect movements against magnetic fields. They were used by both big and small brands from Japan and Switzerland. The first Rolex Milgauss and IWC Ingénieur, for example, were equipped with iron cages. Then, in the late 2000s, a consortium of Swiss brands developed silicon hairsprings, which are highly resistant to magnetism. The culmination of this research was the creation of Rolex's Parachrom hairspring, which is paramagnetic — in other words, very slightly attracted magnetic fields but immune to their lasting detrimental effects. While Rolex doesn't use iron cages anymore, some independent brands still do. 
As a side note, Sinn's EZM models are protected against magnetic fields of up to 88,000 A/m (1,000 gauss).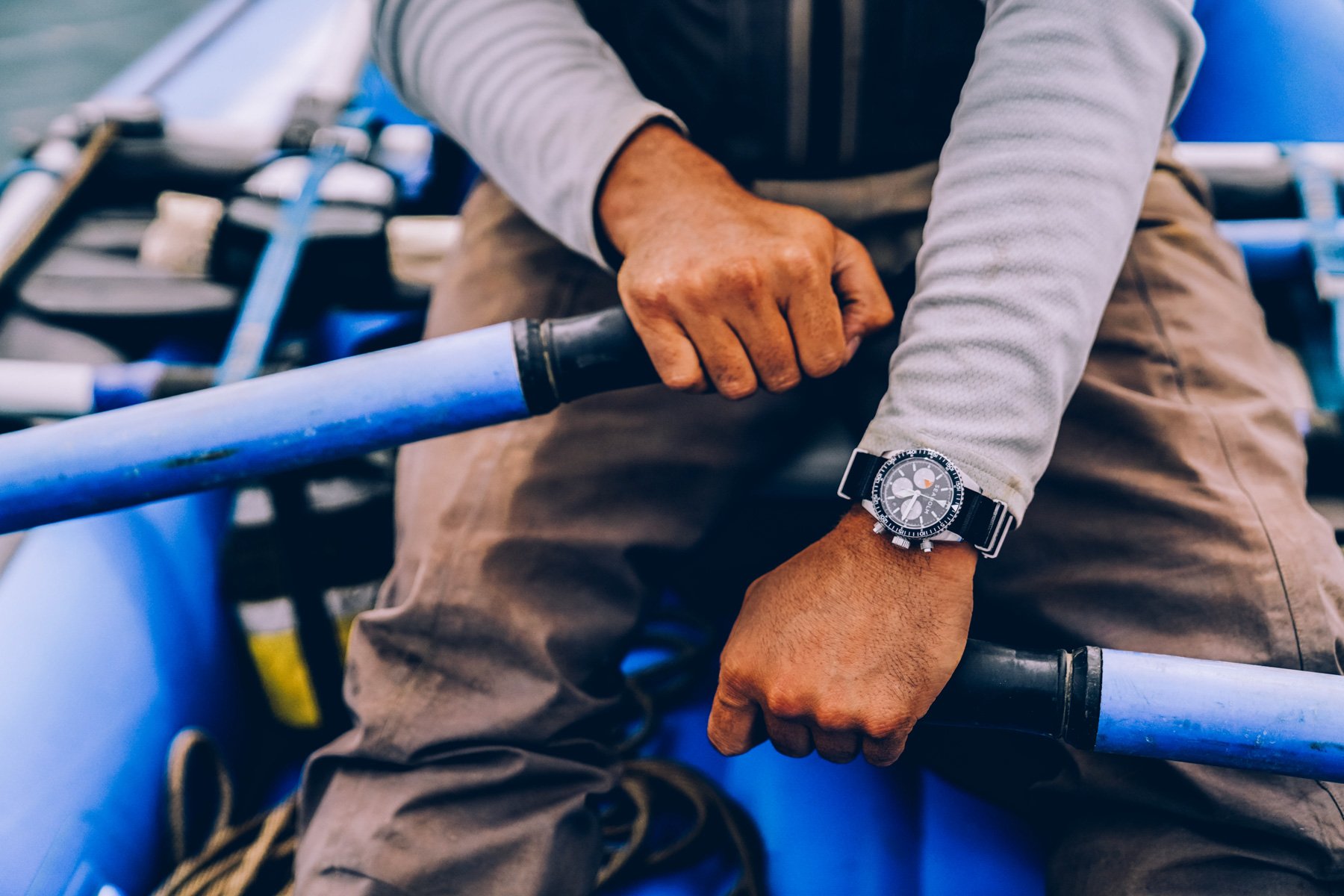 Shock resistance
Lastly, let's about talk shock resistance. There is an ISO standard for that as well — ISO 1413. This requires that a watch be dropped from a height of one meter onto a hardwood floor (the equivalent to 5,000 Gs of force.) After being dropped, the watch must keep a daily deviation ranging between ±60 seconds per day. Seiko's Diashock and the Incabloc shock protection systems found on many Swiss movements, in effect, only protect the balance wheel (which is more than enough for everyday use). The same is true of Rolex's proprietary Paraflex anti-shock system, which is said to be 50% more effective than the competition. The Sellita SW200-1 and ETA 2894-2 powering the Seaholm range come with Incabloc.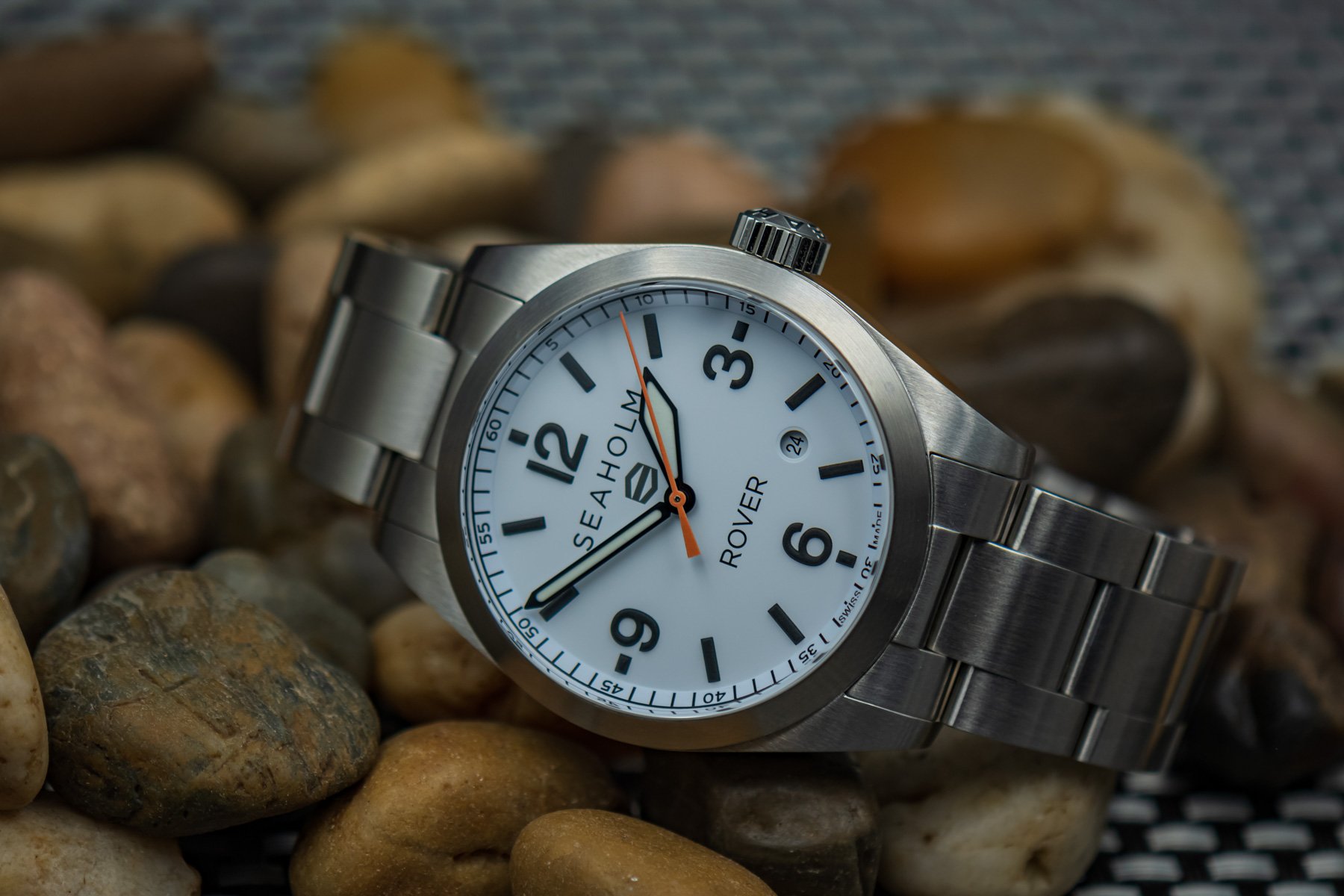 This means that while many movements can resist shocks, it is only a particular part of the movement that is protected. I know this is where you will feel my limitations to explain how mechanical movements work. In a nutshell, movements are made up of 150-300 tiny parts that, ideally, should all be protected against shocks. Sure, it's nice to protect the balance wheel to keep the watch accurate, but what about the screws? Many off-the-shelf movements are only protected against minor shocks that occur on a daily basis. They don't meet the ISO requirements. They are generally tested using a plastic hammer or a sort of pendulum hitting the watch case and crystal. This can limit the practicality of the testing for real-life situations, for example, dropping your watch on the sidewalk.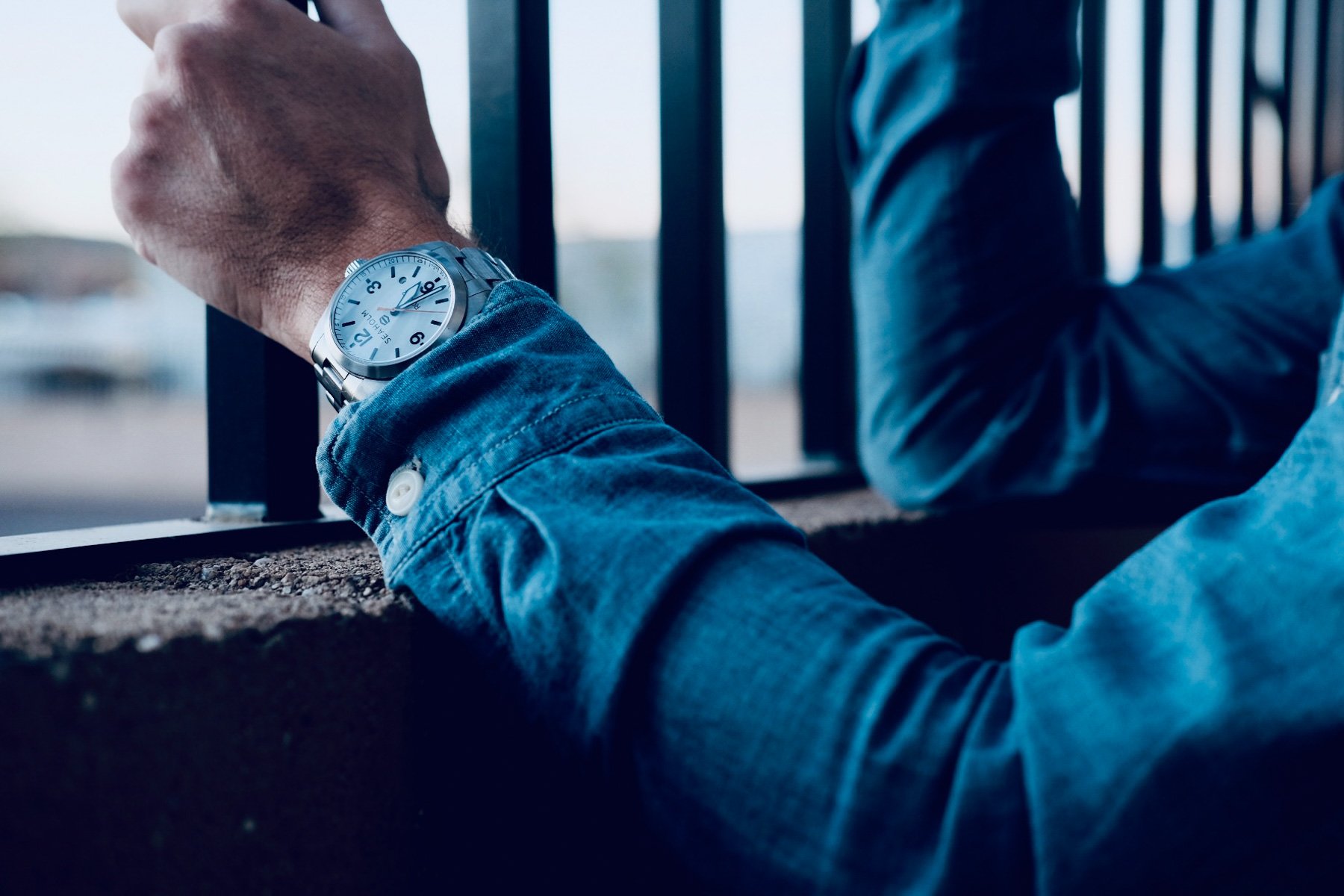 Innovative spirit
Seaholm created its own proprietary shock-absorbing mounts made of visco-elastic.This is a synthetic material that is more efficient at absorbing shocks than synthetic rubber or metal. While many inexpensive watches come with a metal or plastic retainer which transfers the shock vibrations to the movement, visco-elasctic absorbs the shock. Seaholm's mounts look like a giant rubber gasket encircling the movement inside the case. The brand also wanted to put the watches through more strenuous testing than those required by the ISO standard. The brand worked with specialized company in Ohio, USA to do so.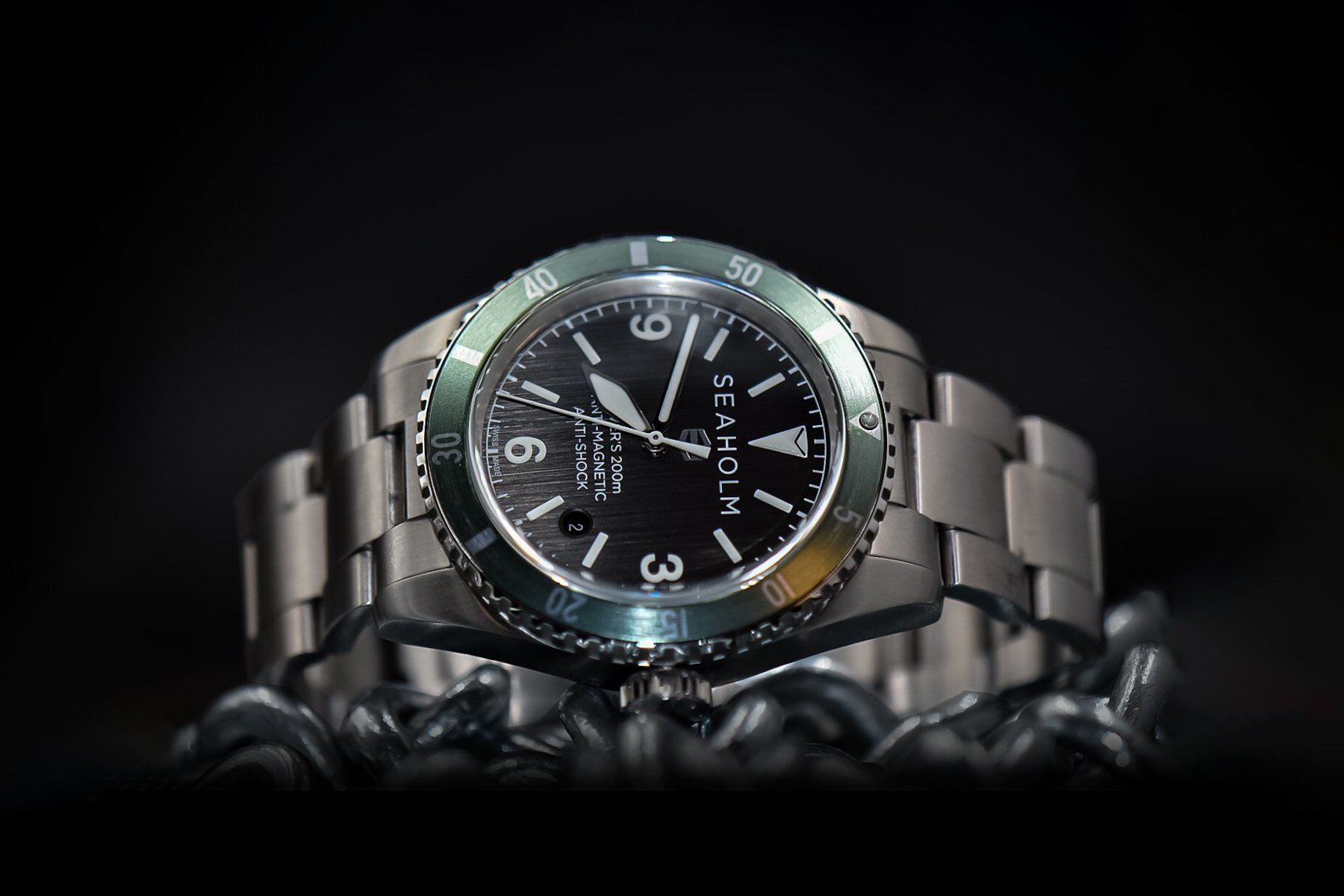 The test involved dropping watches from heights of 2m, 2.5m, and 3m onto a thick piece of lumber. Remember, the ISO standard only requires a 1m drop. Dropping a watch from a 3m height equals submitting the watch to a force of 15,000 Gs. The accuracy of the watches was measured for one hour before and after the test. All watches tested showed no deviation in timekeeping. Objectively speaking, that's pretty impressive.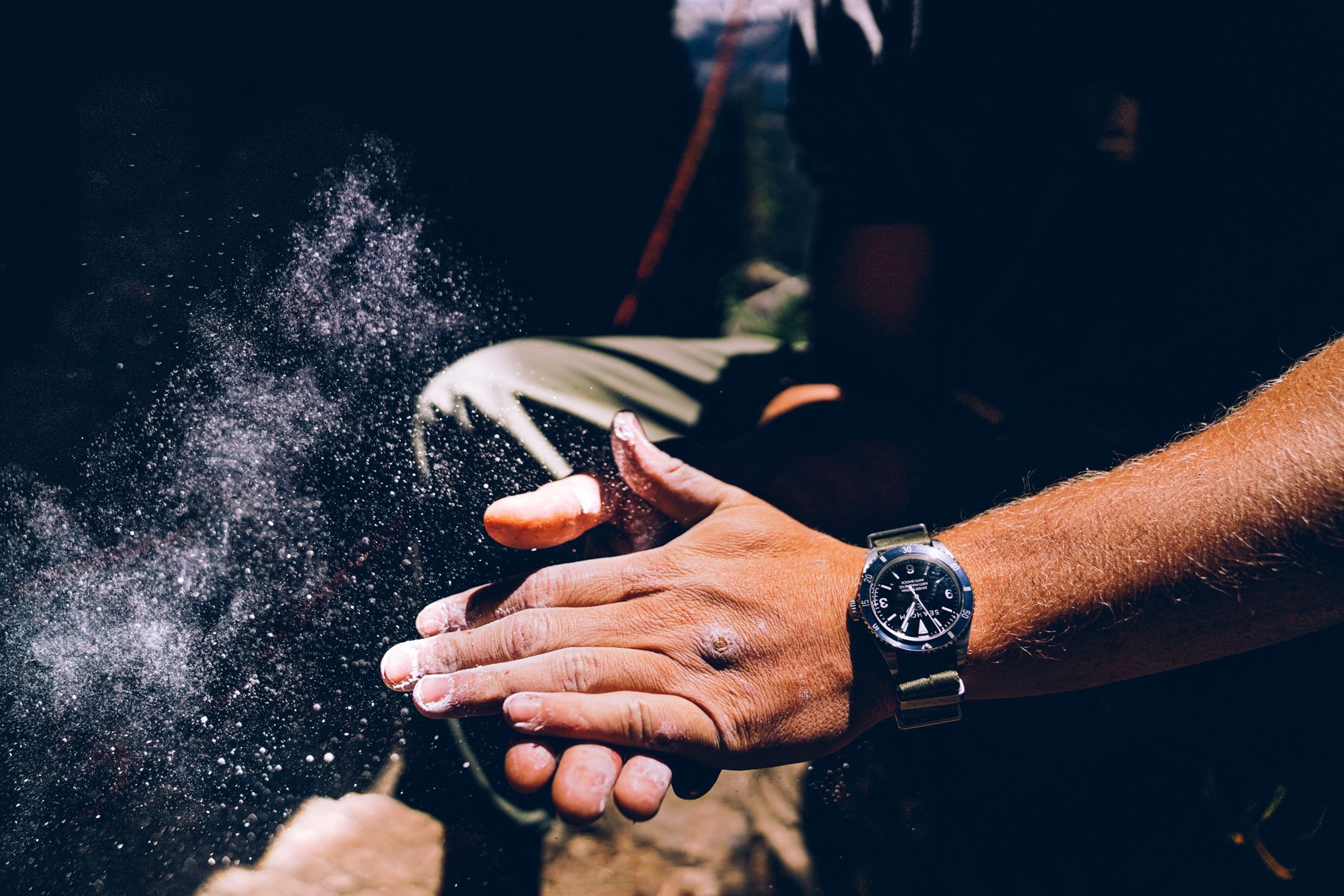 Final thoughts
In all honesty, I may have gotten a few details wrong as I can't guarantee I understood the entirety of the technical stuff. Looking at Seaholm through a more simple lens, though, the brand makes robust watches that can be had for less than €2,000. Seaholm went further than many independent brands do to protect its watches against water, shock, and magnetism. Doing so is rarely (if ever) seen for a watch at that price point. That's the argument I'm putting forth here. And I know that most of us, realistically speaking, don't need that kind of watch 99% of the time.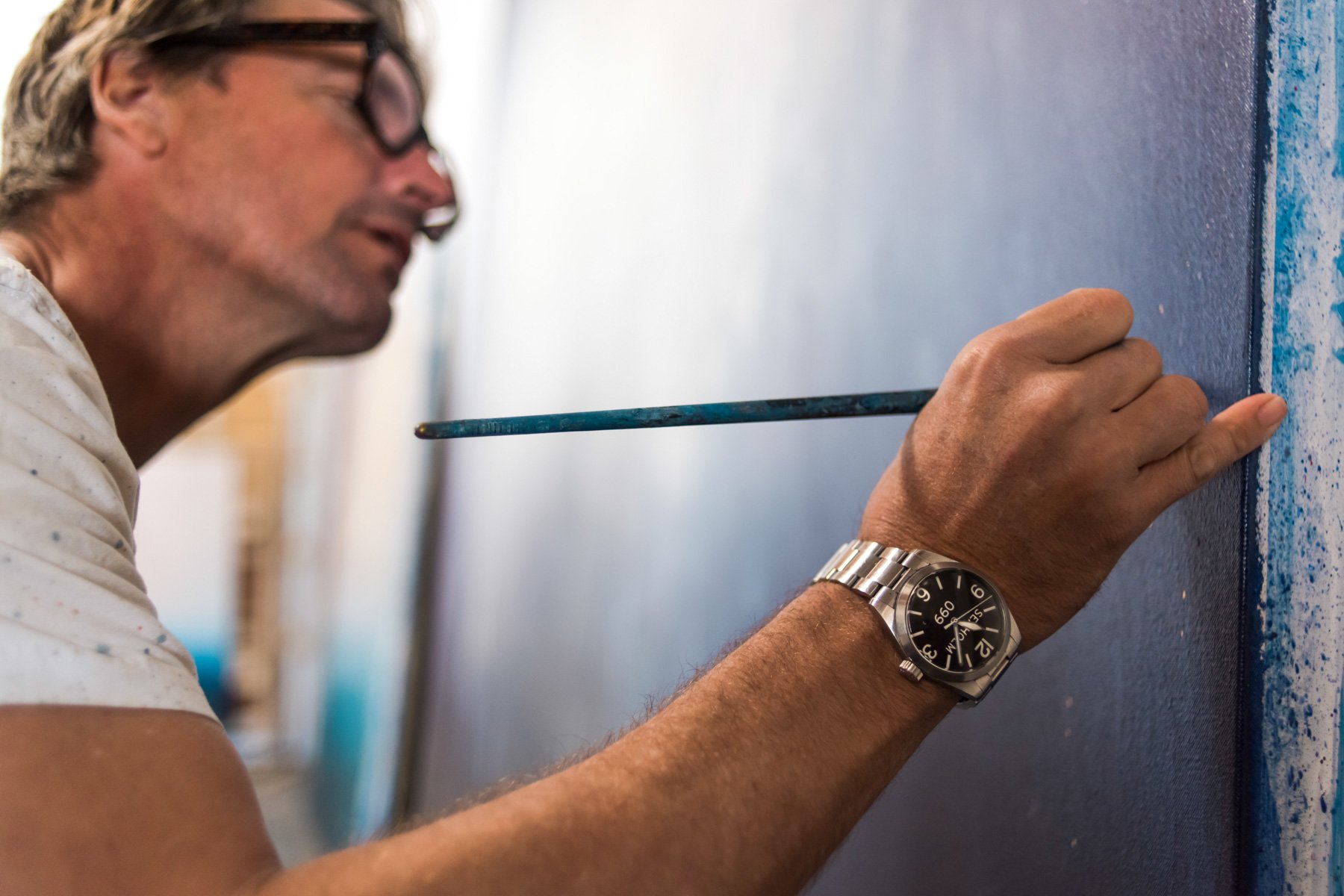 A Seaholm will never be a Rolex Explorer II or an Omega Ploprof. That's not what the brand intends its watches to be anyway. However, if you are looking for a less expensive true adventure watch, then I suggest you take a look at Seaholm. Personally, I like the designs, though I do wish their dimensions were friendlier to smaller wrists. Seaholm's watches have cases measuring 41mm in diameter and 50mm from lug to lug. That's not terrible, but it does mean they have a certain wrist presence that I'm not totally keen on.  But I imagine you can't pack all of these features into smaller cases… or can you? 
Now it's your turn to share your thoughts about Seaholm and what makes a true adventure watch. Do any of these specifications matter to you? Please leave your comments below.