The Classic Time-Only, Manual-Wind Watch — Examples For Every Budget From Timex, Hamilton, Grand Seiko, And More
The simplest and classiest way to tell the time
I'm of the opinion that every watch collection should include a time-only, manual-wind watch. There's a comforting element to a watch that tells the time simply yet is dependent on manual input to run. In a multi-watch collection, there's less stress in winding and setting a manual caliber than what is required with an automatic with a date complication or worse. There are no off-limits windows of time for adjusting it because there's no date or other complication to set. A hand-wound watch is happy enough to be wound and worn when needed and just as happy to wait in the wings until the next winding. Plus, there's generally a symmetry and classiness that no other watch style quite delivers.
In my quest for ever-more accurate watches with longer and longer power reserves, I find myself missing the user input aspect. I just acquired a new G-Shock, and though it's a solar quartz and thus requires very little from me, I'm enjoying having buttons, alarms, and world-time functions to fiddle with. After wearing any given watch for a while, I enjoy switching back to an automatic, performing that initial winding and setting. But automatics (and accurate ones at that) do a fairly good job of maintaining the time once wound, set, and on the wrist. That's kind of the point. Plus, with some manufacturers' insane power reserves of five days or longer, some automatics are approaching quartz watches in their ability to coolly tick away with minimal user input. I like watches. To some extent I need watches. It would be nice to feel needed in return.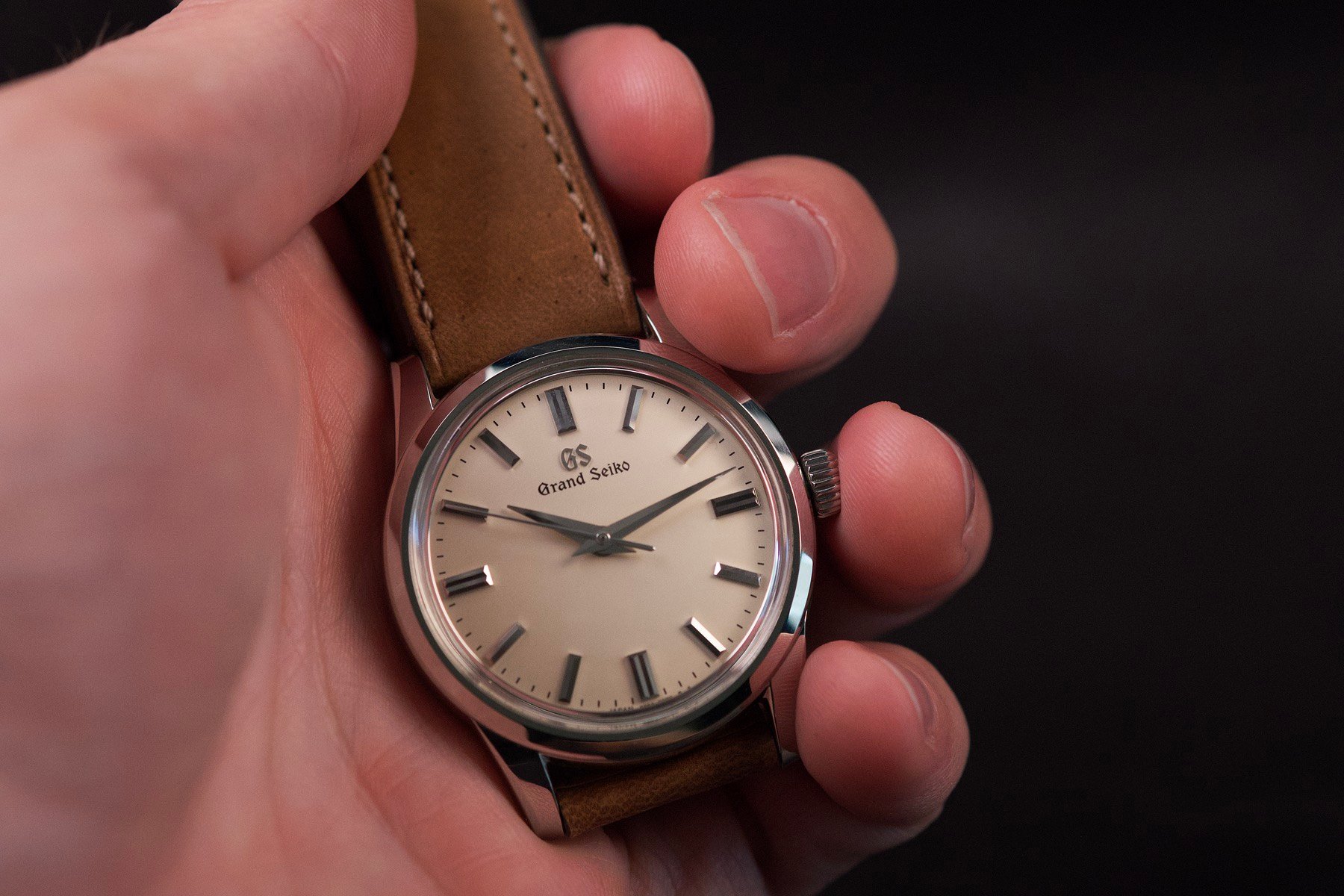 The manual-wind watch — an exercise in ritual
That's where manually wound watches enter. They fill a niche and hark back to simpler times when watches were expected to do less yet do it well. Time-only, hand-wound watches are the essence of a wristwatch. It's a simple machine that simply tells the time. Wind one daily and watch it run. Or don't and watch it run out. Unlike watches with complications, setting time-only manual-wind watches is a breeze, making them perfect members of a growing collection. Plus, the traditional nature and simple design of a time-only, manually wound wristwatch typically results in pieces that fit the bill for a respectable and understated dress watch, though there are certainly exceptions.
We'll see plenty of exceptions in the watches that follow. But whatever your budget, if you're interested, there's an elegant manual-wind watch for you. When simplicity is key in a watch, there's not much a manufacturer can do to ruin the formula, except maybe add too much. But sometimes that can also work out to everyone's benefit. You can be the judge.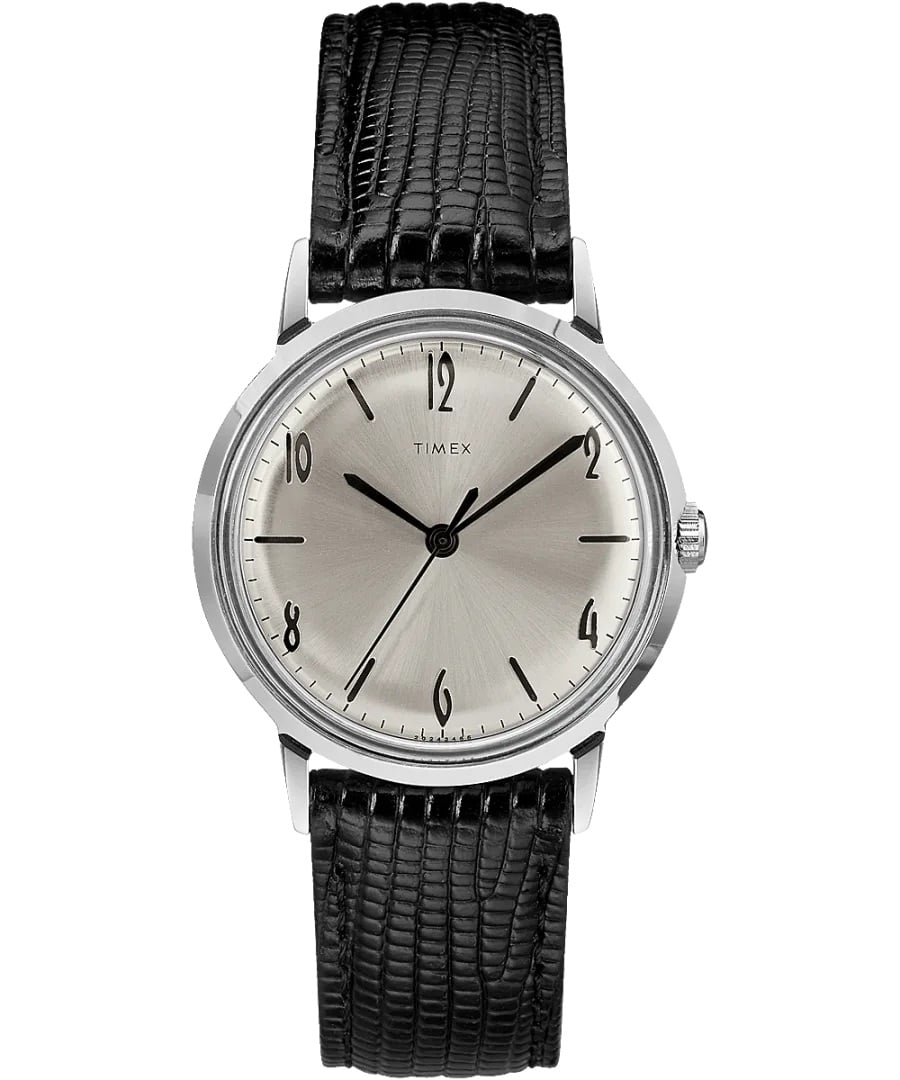 Timex Marlin — Beautiful on a budget
Timex may not have been on many radars for a list of mechanical watches, but the brand has some surprises in its catalog. The Marlin is an homage to Timex watches from half a century ago. Unlike other homages though, Timex has done a good job of keeping the Marlin traditional. Sized at only 34mm across with a period-correct acrylic crystal, the Marlin is a simple three-hander with simple appointments. Black tapering sword hands sit above the sunray silver dial adorned with classy alternating indices and jazzy numerals. The stainless steel case is paired with a black strap that is textured to look like a much more exotic (and expensive) leather.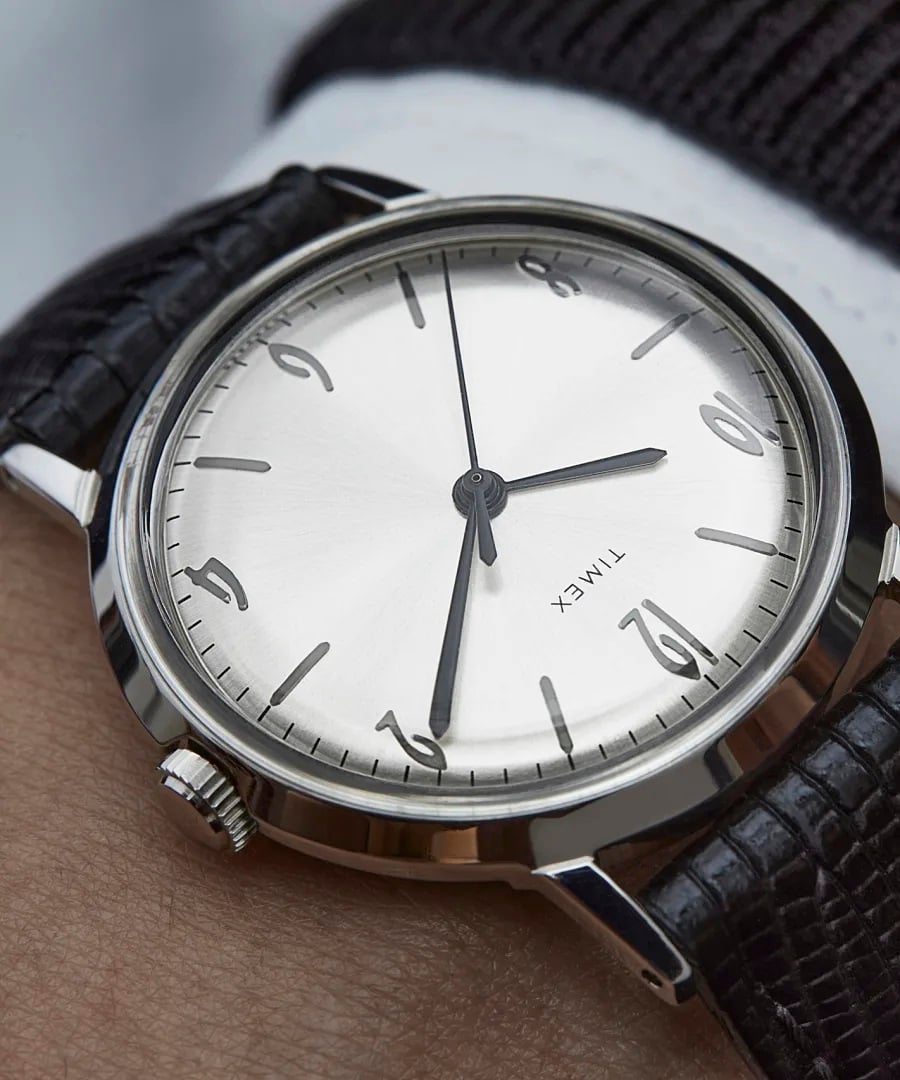 For US$199 (yes, you read that right), Timex presents a classy mechanical watch at a price point that the competition can't touch. The downside? The watch movement's mysterious origins. The watch is made in China, and Timex has remained secretive about what's within. My guess would be a Seagull caliber. But the Marlin isn't about the movement, as strange as that sounds. It's a decent watch that tells the time simply and elegantly for a fraction of the cost of a similarly styled watch. Wind it every day and it will tick away. If you're concerned about power reserves and accuracy, you'll have to spend a little more.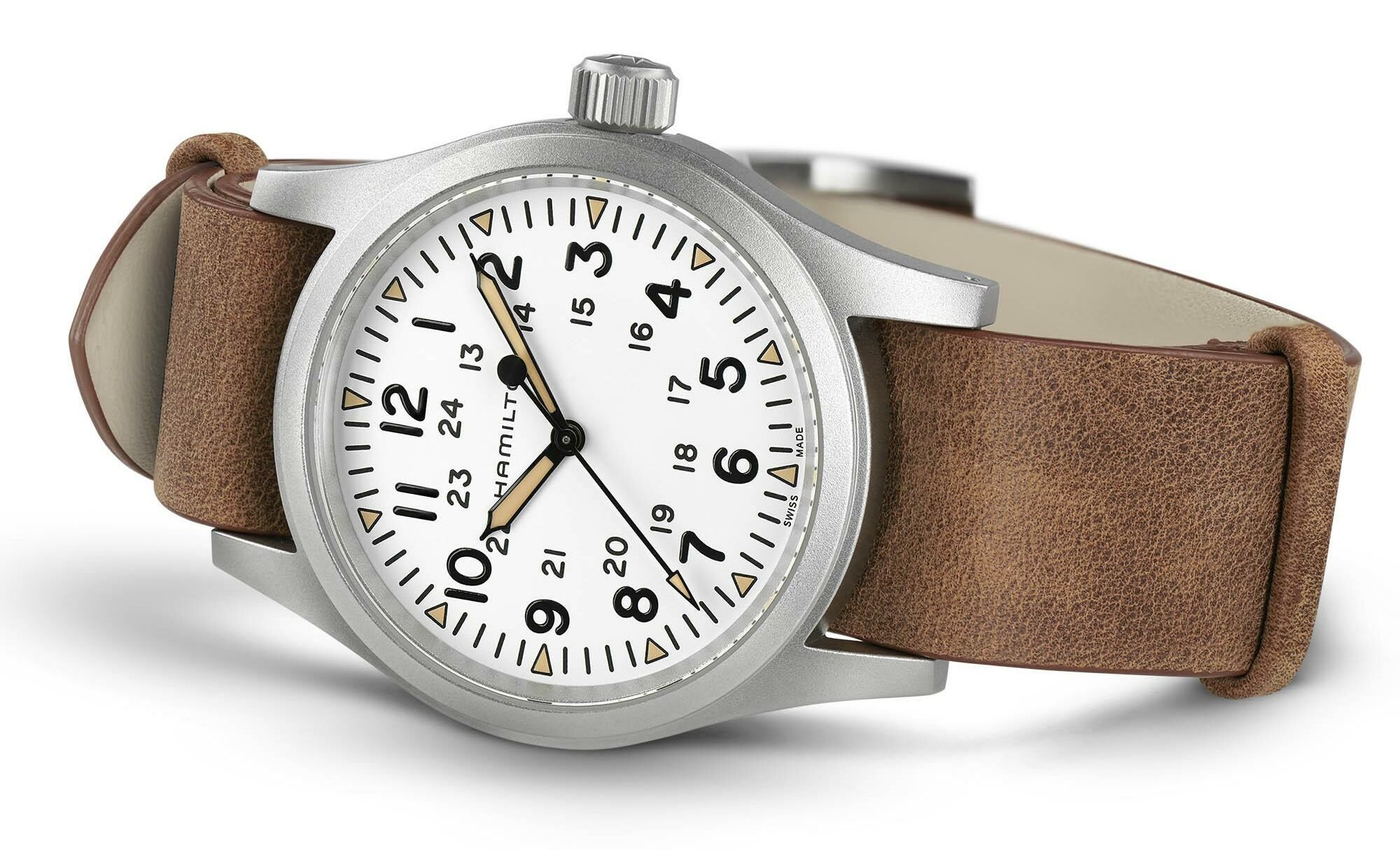 Hamilton Khaki Field Mechanical — A bare-bones field watch
Hamilton makes an entry in the sub-$1,000 zone as well with its Khaki Field Mechanical. Like the Marlin, the Khaki Field is based on Hamilton watches from the 1960s. The Khaki Field is a modern recreation of a mid-century military field watch, complete with faux-radium yellow lume. Hamilton includes a 24-hour timescale on the white dial for military time telling. The tapered pseudo-syringe hands and the fauxtina are the only elements that point to the watch coming from an older design era. Every other element is as clean and straightforward as any modern-day field watch is expected to be.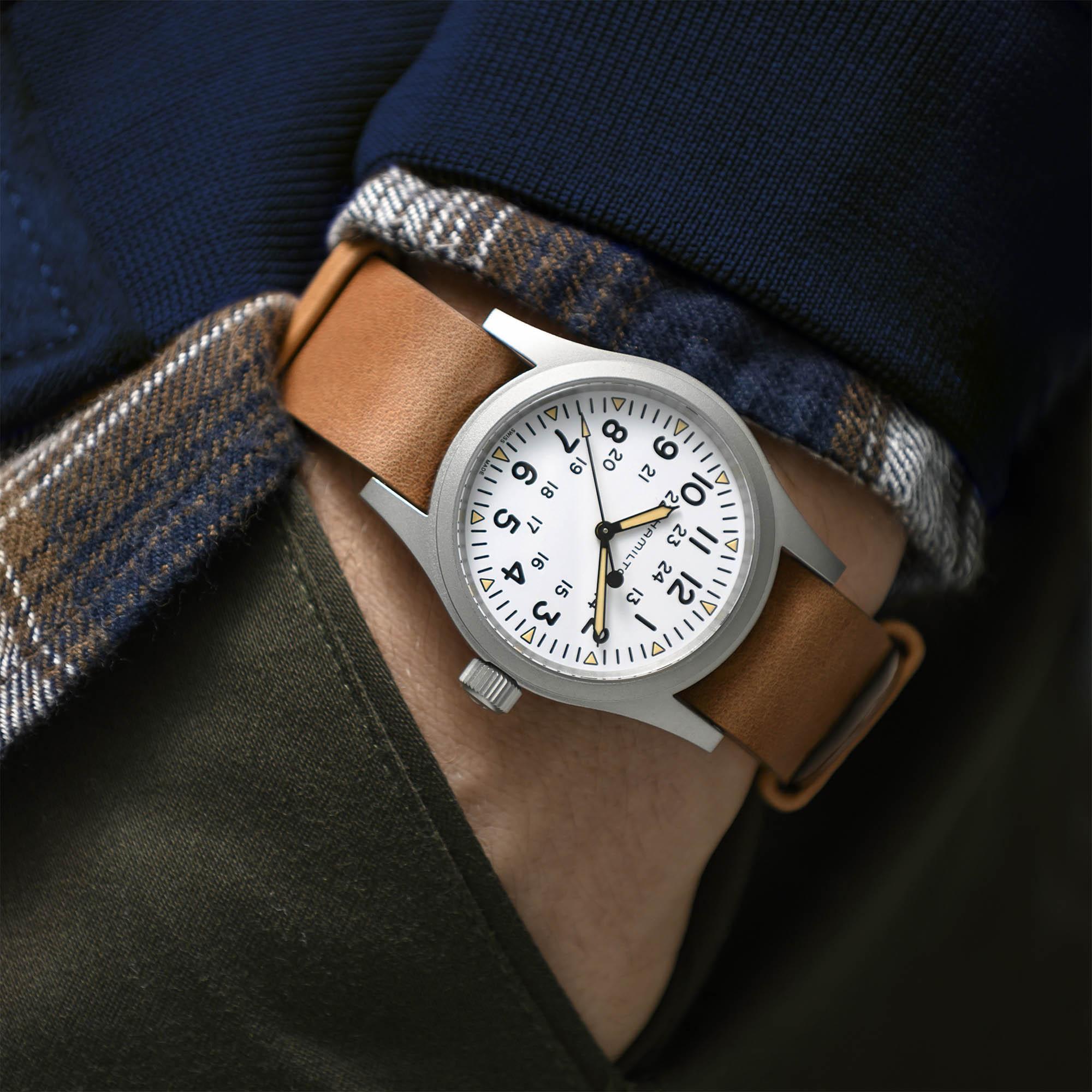 The brushed stainless steel case is a less traditional 38mm, perfect for today's standards. It houses the H-50 caliber, Hamilton's manual-wind derivation of an ETA 2801-2. It has a power reserve of 80 hours, requiring winding only every three days or so. Water resistance on the Hamilton Khaki Field Mechanical is 50 meters, which is adequate for a field watch. With the sapphire crystal, scratch-hiding blasted finish on the case, and price of only $525, the Hamilton Khaki Field is a simple, solid three-hander that is ready for whatever life throws at it.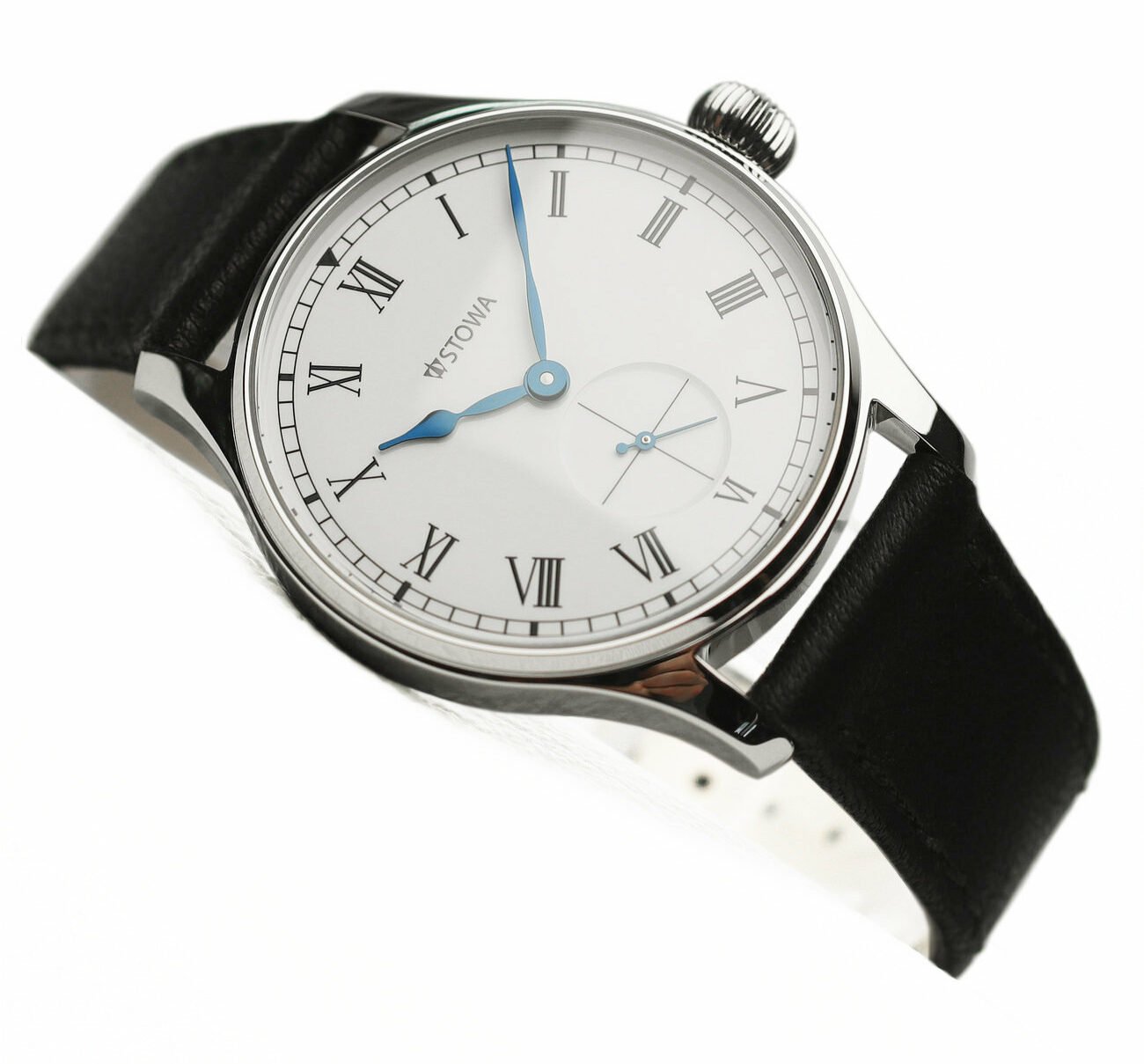 Stowa Marine Classic 36 Roman Hand Wound — Antique class
I've featured Stowa's Marine watches a few times before. I can't get over them. Stowa offers complete flexibility in customization while delivering watches that are as solid and reliable as they are clean and classy. In this list, the Stowa Marine Classic 36 Roman Hand Wound (not-so-classy name) occupies a price and specification window shared by two other watches. It makes the $1,000–2,000 price range for manual-wind watches a fierce bracket. At €1,150 (about $1,120 as of writing), Stowa is at the lower end of the range, but not for lack of quality.
Unlike Stowa's many offerings within the visually similar Marine line, the Marine Classic 36 Roman Hand Wound uses an ETA/Peseux 7001 hand-wind caliber. The 42-hour power reserve calls for daily winding. The Peseux 7001 has a long history and is found — usually extremely modified — in some of the most unlikely watches. But in this case, it's been left original except for Stowa's brand engraving visible on one of the bridges through the transparent case back.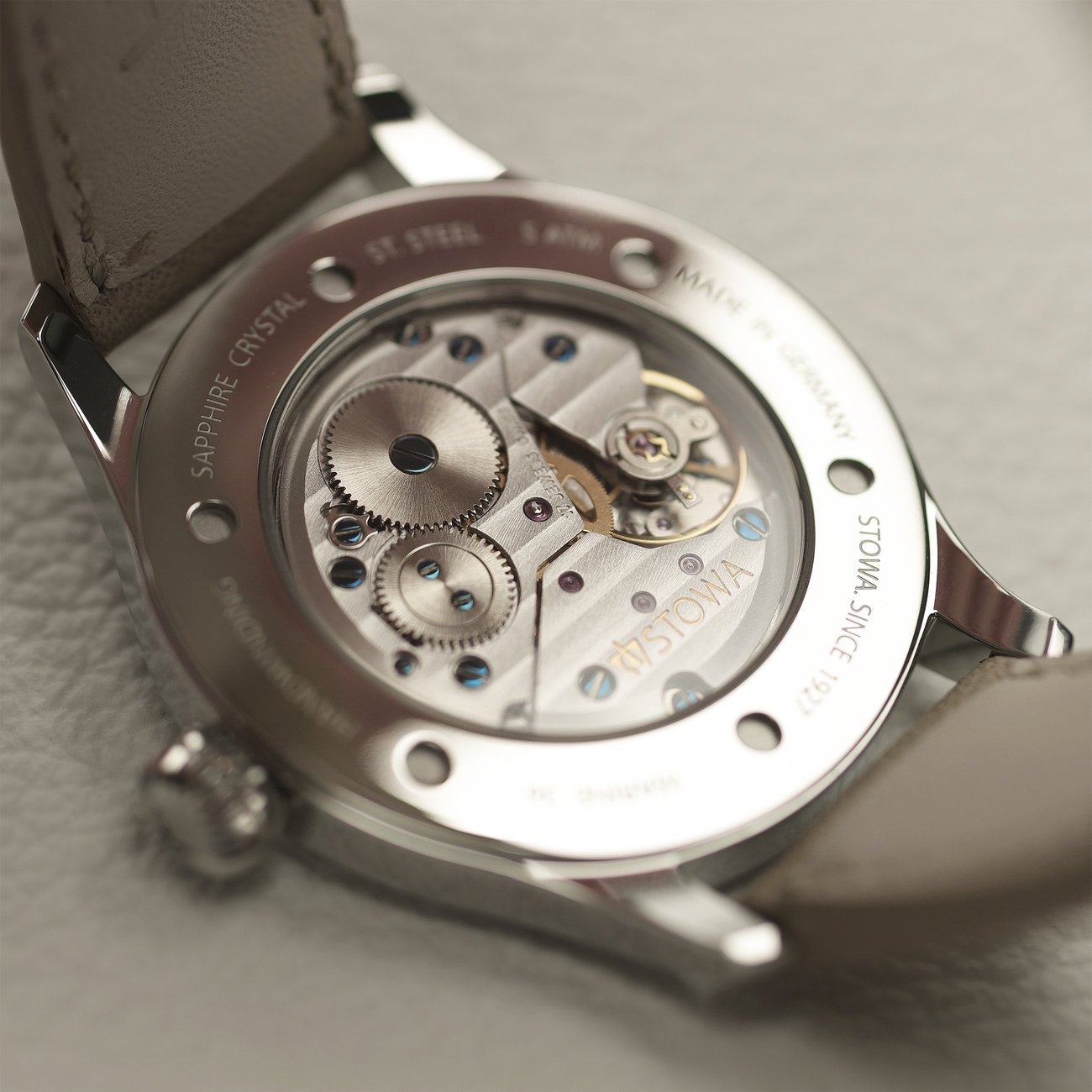 The watch overall has an older theme to it — much older than 1960. The "Marine" in the name alludes to marine chronometers. With the blued leaf hands and printed Roman numerals (though Arabic numerals are available as well) and small seconds sub-dial at 6 o'clock, the Stowa Marine could be a watch from now or 100 years ago. The onion crown, perfect for winding the ETA 7001, only enforces the antique theme. With the lack of fauxtina on the nice bright white dial and clean stainless steel case, I'm happy that Stowa opted to create a watch that looked more like it time-traveled than was made to look like it survived those 100 years. A 50m water resistance means you can genuinely age the watch yourself as it accompanies you.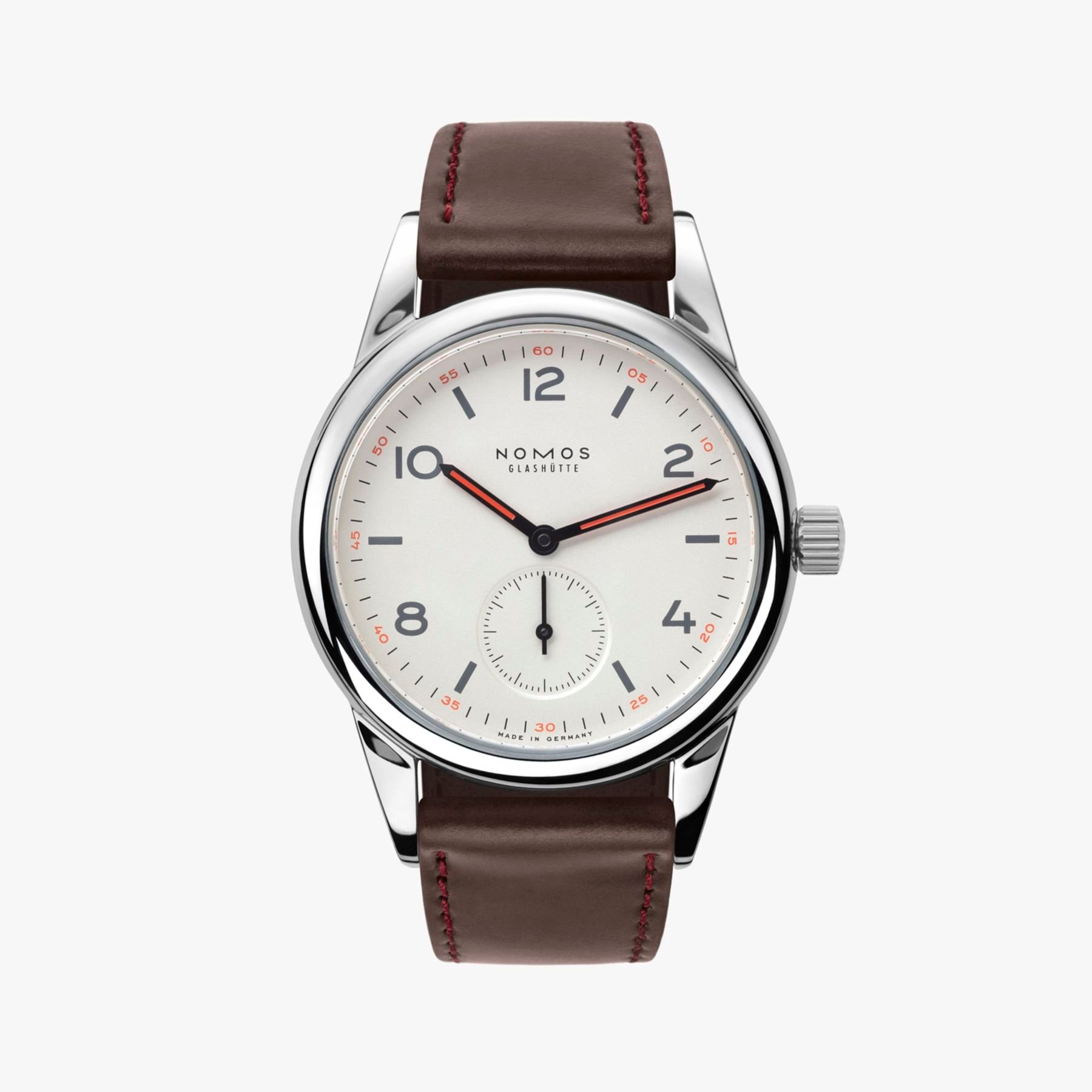 Nomos Club Ref. 703 — Bauhaus fun
The Nomos Club Ref. 703 is a distant cousin to the Stowa Marine Hand Wound as far as movements are concerned. Powering this Nomos watch 703 is Nomos's in-house-made Alpha caliber, visible through the transparent case back. Though it has departed sufficiently enough from the caliber it was built off of to be called its own, the Peseux 7001 DNA is still present. Most notably, perhaps, is with the small running seconds at 6 o'clock and power reserve of 43 hours.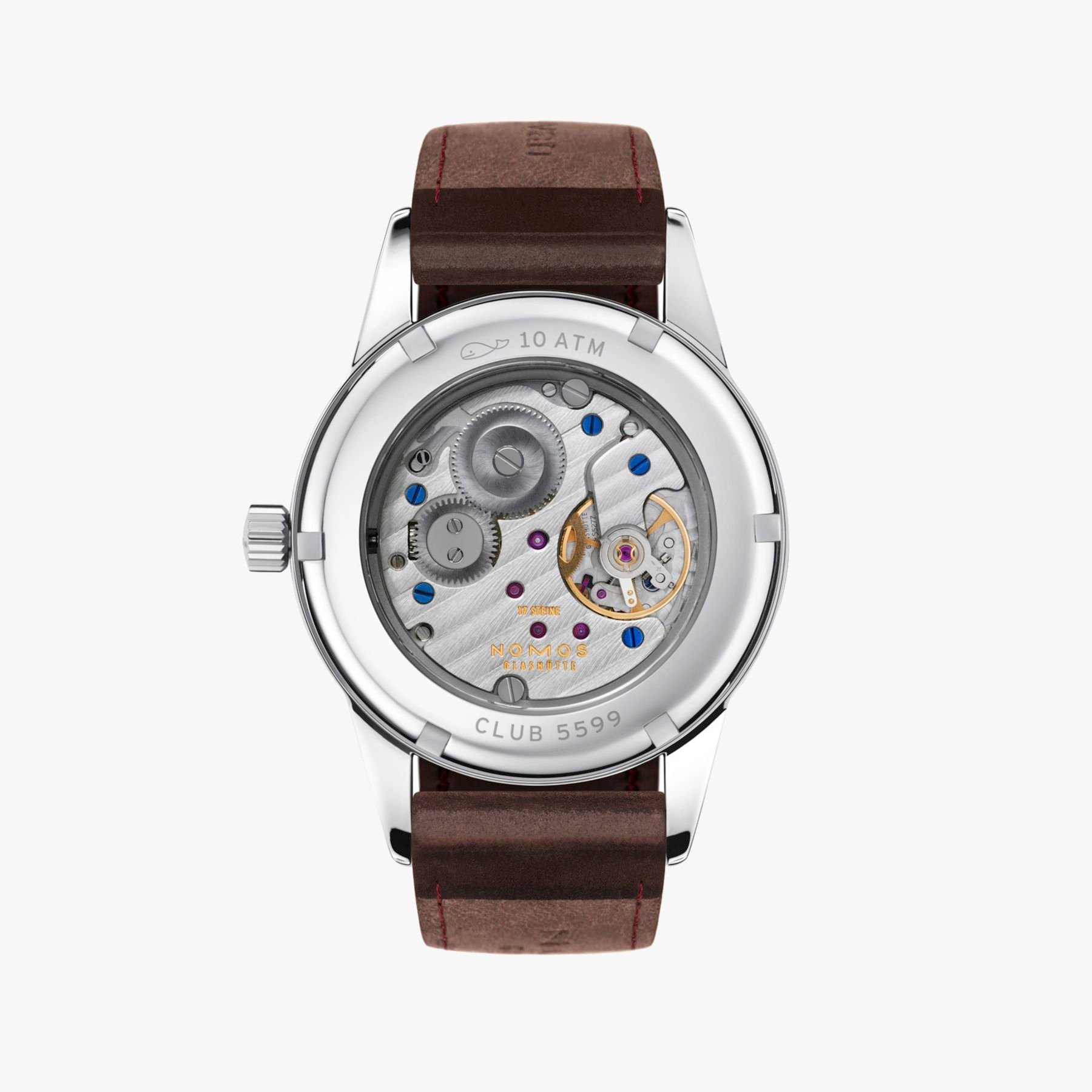 Nomos's design language is unmistakable, but the Club watches are perhaps the most playful. The 703 features a silver dial with reddish-orange accents on the hands and in the chapter ring. Gray indices/numerals round out the design for something that is at once professional and provocative. Unlike most of the Nomos catalog, the 703 is water resistant to 100 meters, making it fairly life-proof. The stainless steel case is only 36mm in diameter, but the brand's trademark extra-long lugs put the lug-to-lug measurement at 47.5mm. It comes on a brown leather strap with contrasting red stitching. The Nomos Club Ref. 703 costs $1,850, a bit more than the Stowa, but it comes with a manufacture movement, increased water resistance, and iconic Nomos design.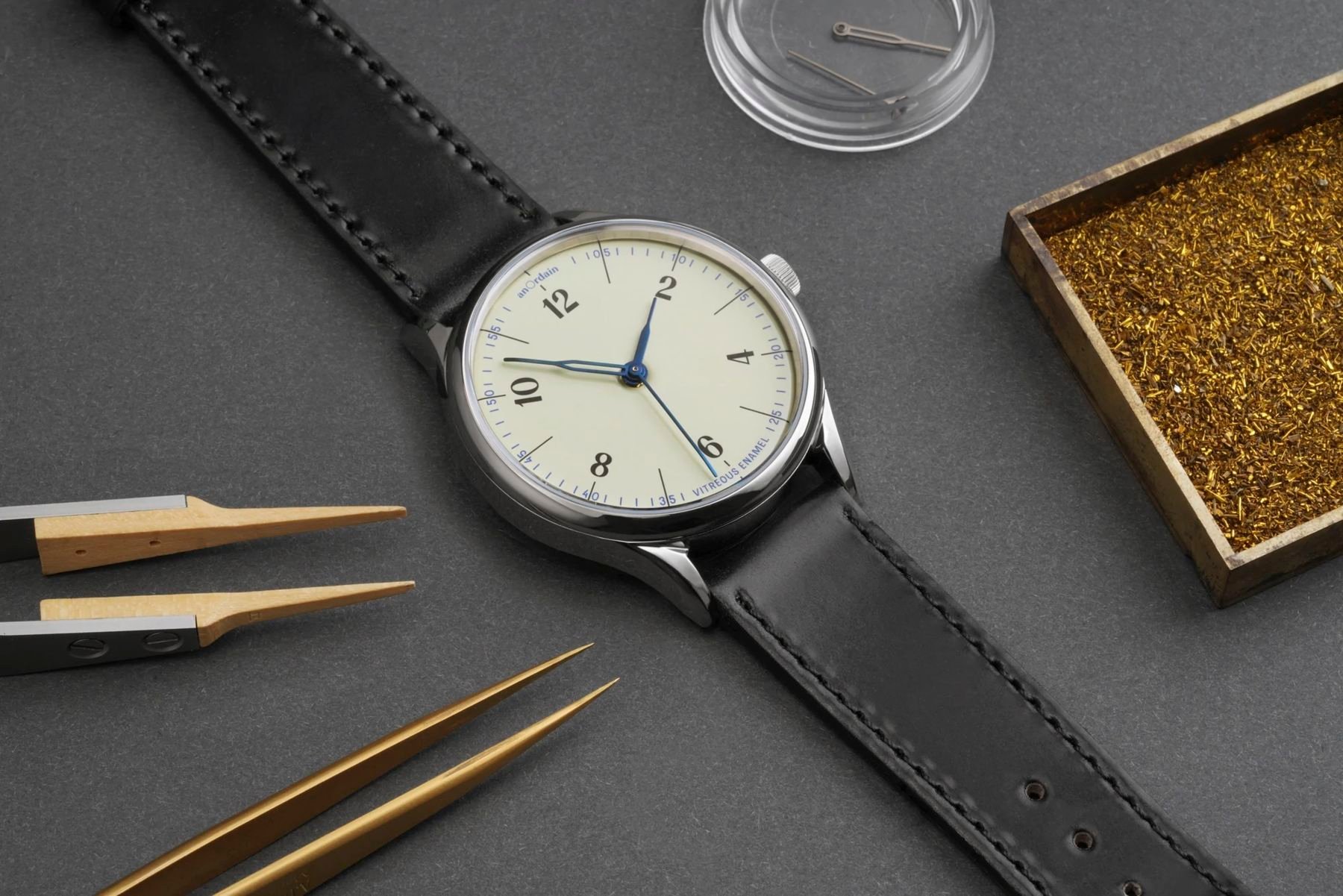 anOrdain Model 1 Iron Cream Small — "New hands, old craft"
But if striking looks is what you're going for, anOrdain may be the way to go. It's the last of the trio in the $1,000–2,000 range and measures up adequately against Stowa and Nomos. AnOrdain is famous for its enamel dials and in-house typography. For continuity with the competition, we've gone with the Model 1 in Small with the Iron Cream color palette. The small measures 36mm in diameter, but there are also medium and large models available, measuring 38mm and 41mm respectively.
The Model 1 Iron Cream is a hand-wound three-hander with central seconds. It's powered by a Sellita SW210-1, a competitor to ETA's 2801-2. Remember, the 2801-2 is the base that Hamilton's H-50 is based upon. Unlike the H-50, the power reserve is only 42 hours, requiring daily winding.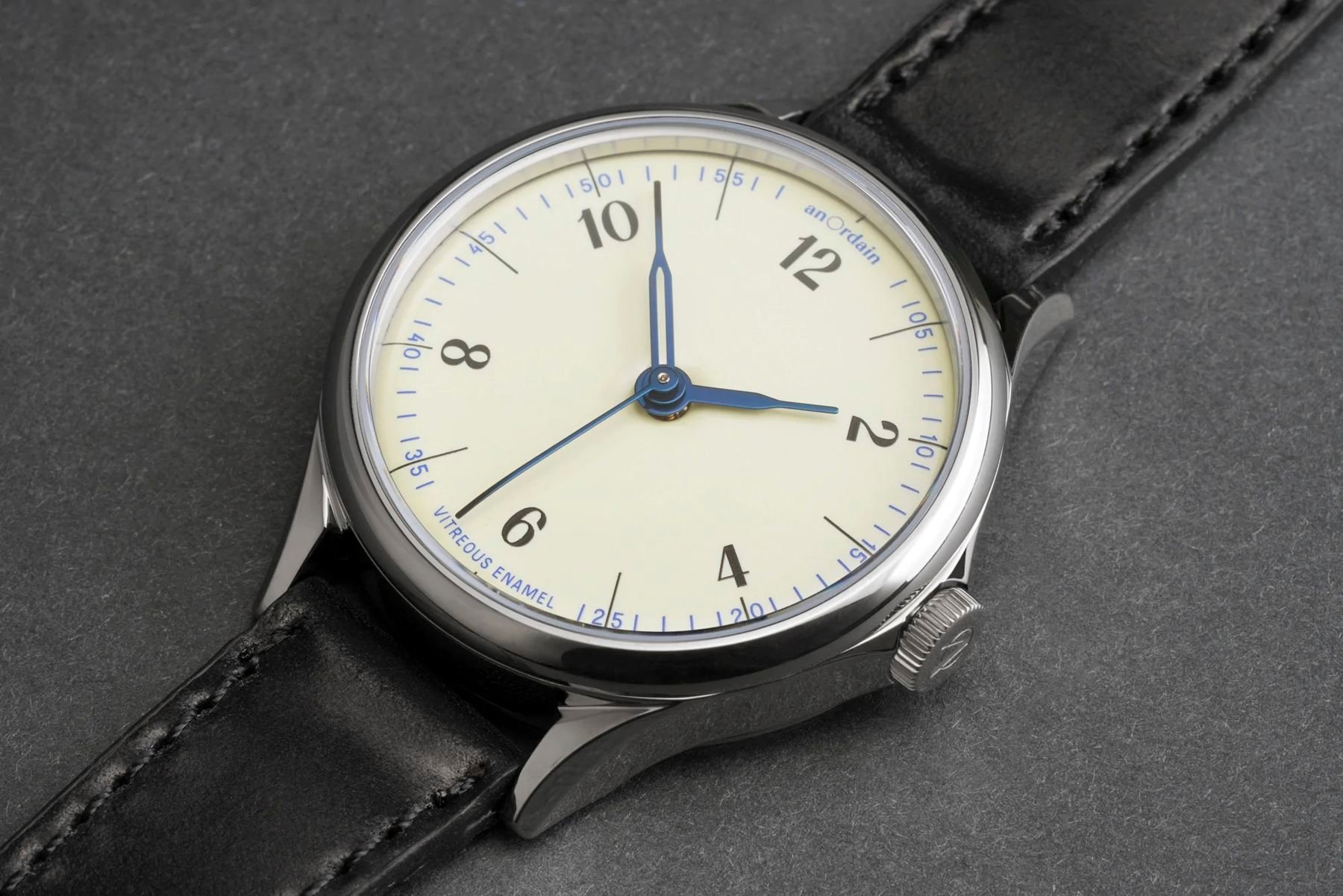 Even with its relatively subdued cream dial and blue hands and printing, the Iron Cream is a head-turner. AnOrdain carefully designed every aspect of this watch, excluding the movement. The custom syringe hands and typeface point to a modern interpretation of Art Deco. The stainless steel case seems straightforward enough with its curved lugs and polished bezel until one looks at the crown. The subtlest of crown guards shrouds the lowest portion of the crown — a design feature that certainly cost more to include and one that anOrdain might've opted to exclude were it a different company. The Model 1's water resistance is 50 meters and it has a sapphire crystal as well. On the solid case back is anOrdain's motto "New hands, old craft". I couldn't say it any better. The Model 1 Small Iron Cream costs £1,695, about $1,875 at the time of writing.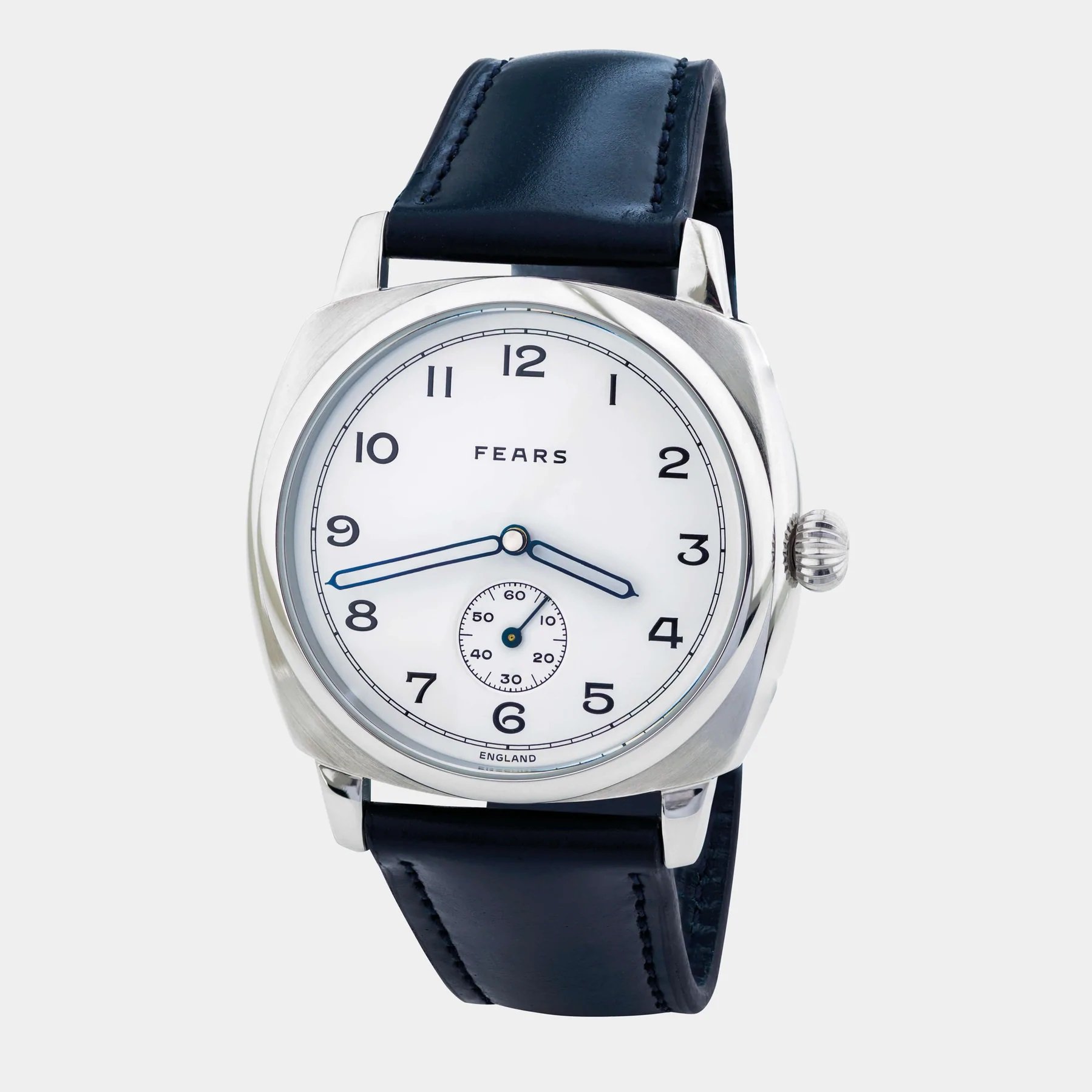 Fears Brunswick White Dial Watch — A British standard
With Fears, we begin to depart what one might consider "standards" of hand-wound watches. The Fears Brunswick White Dial Watch (a very straightforward name) still employs the tried-and-true ETA/Peseux 7001, but now it's offered in "Top Grade" with Côtes de Genève finishing. However, it won't be as enjoyable unless one opts for a see-through case back for an additional £250.
The Fear Brunswick takes the standard of a time-only, manual-wind watch and elevates it. The 316L surgical steel cushion case is made in Germany. It's a symmetrical 38 × 38mm. The white dial is hand-polished lacquer with multiple layers and has a recessed running seconds sub-dial at 6 o'clock. The black strap is made in Belgium from leather from Britain's oldest vegetable tanner. And the watch comes in a solid English Ash wooden box stained "Fears Blue" with cream suede lining and cushion. Premium features for what would otherwise be a fairly simple watch.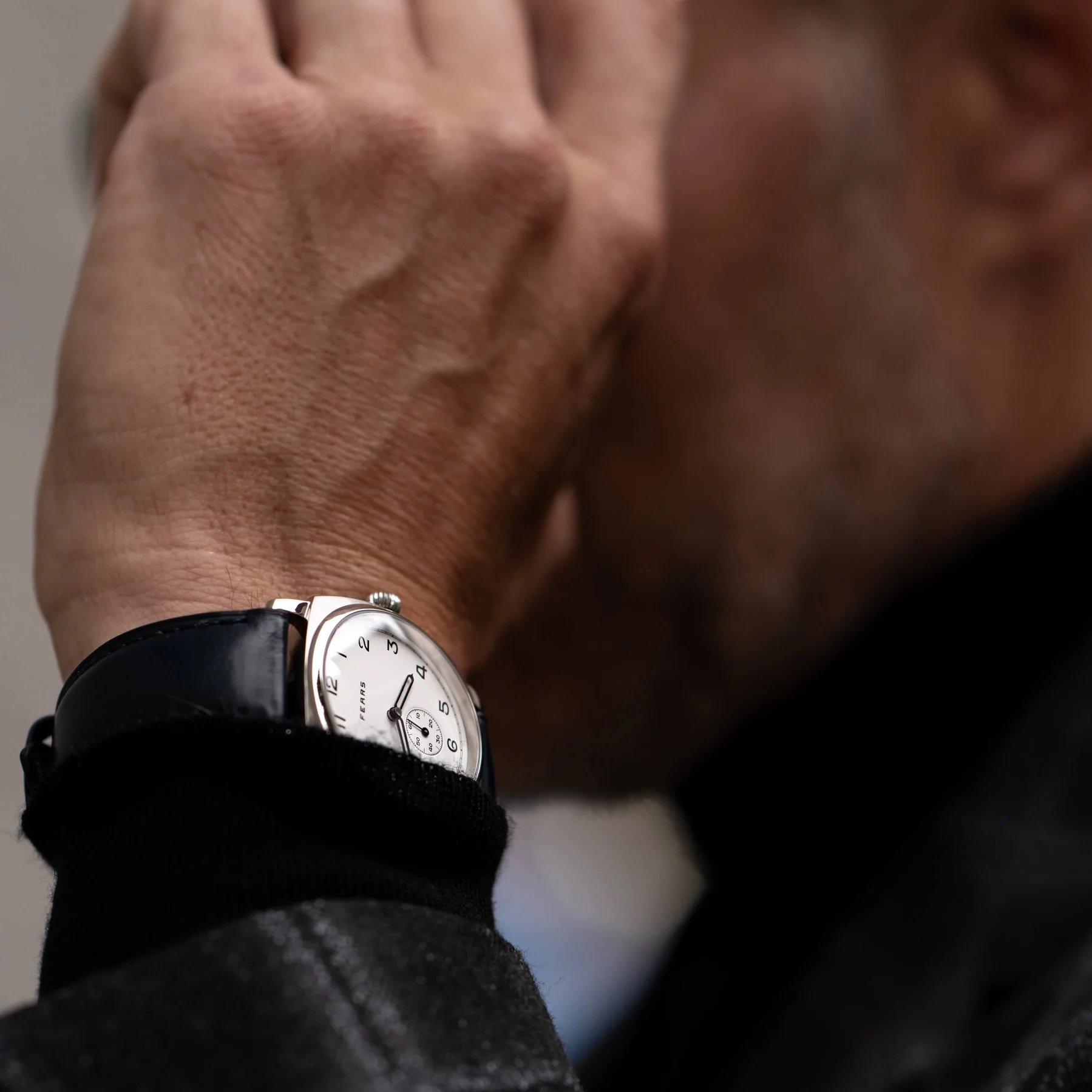 The cushion case and onion crown set the Fears Brunswick apart from the competition and add an element of cushy luxury not found in the previous round-cased watches. Like with anOrdain, the Brunswick's hands and typeface are custom, the typeface coming from Fears' back catalog of watches from the 1940s. Each watch is individually numbered, though it isn't a limited edition. Does all this equal the $2,675 price tag? With how much watch one gets for the money, I think so.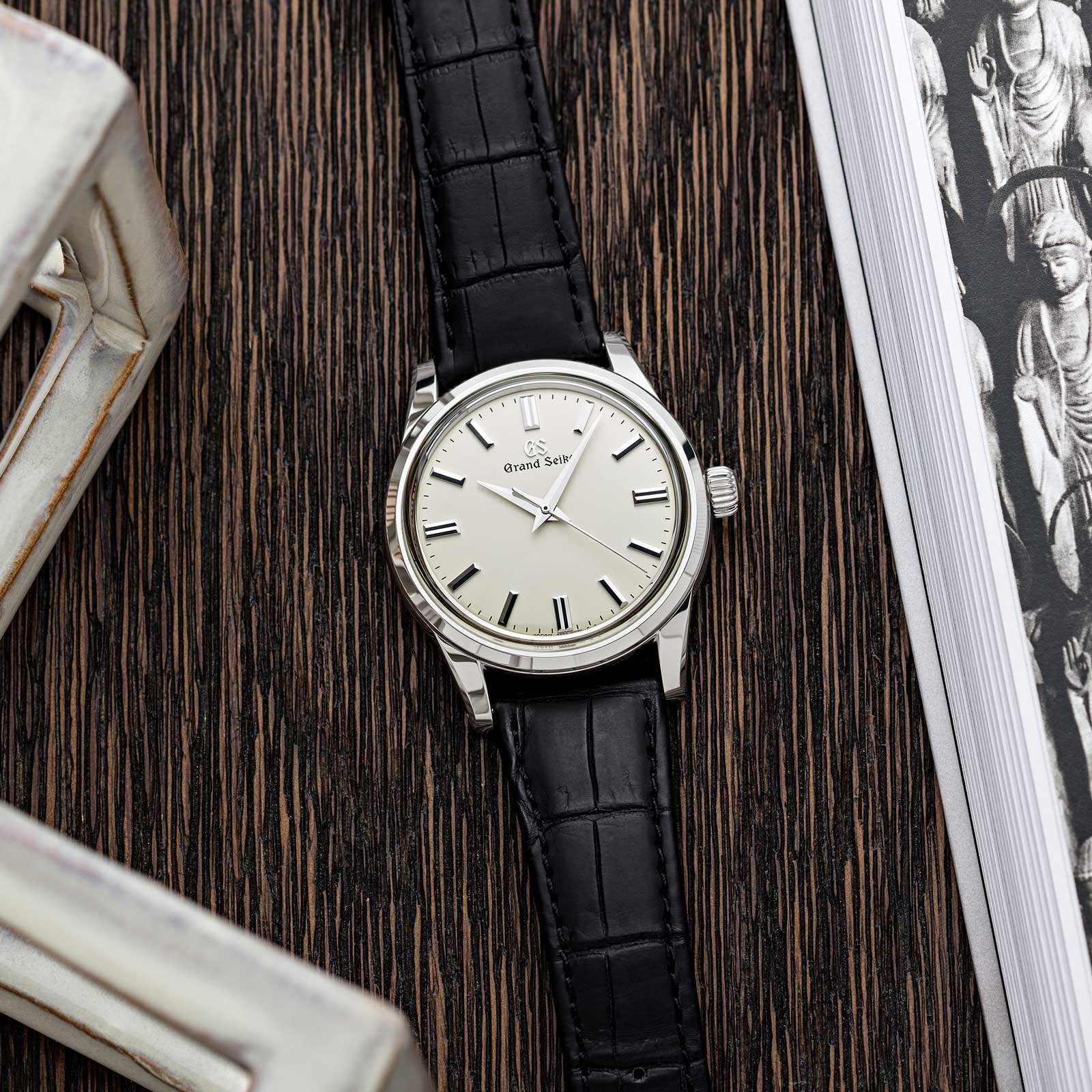 Grand Seiko SBGW231 — Simply high class
Grand Seiko's extensive catalog features quite a few manual-wind watches. A handful of them come with hand-wound Spring Drive movements, but most use Grand Seiko's mechanical 9S64 caliber. The 9S64 has a power reserve of 72 hours and an accuracy of +10/-1 seconds per day. The sizable crown on the smaller 37.3mm case of the SBGW231 case lends itself to hand winding. I find the crowns in many of Grand Seiko's watches oddly proportioned. I think SBGW231's crown, however, is perfect.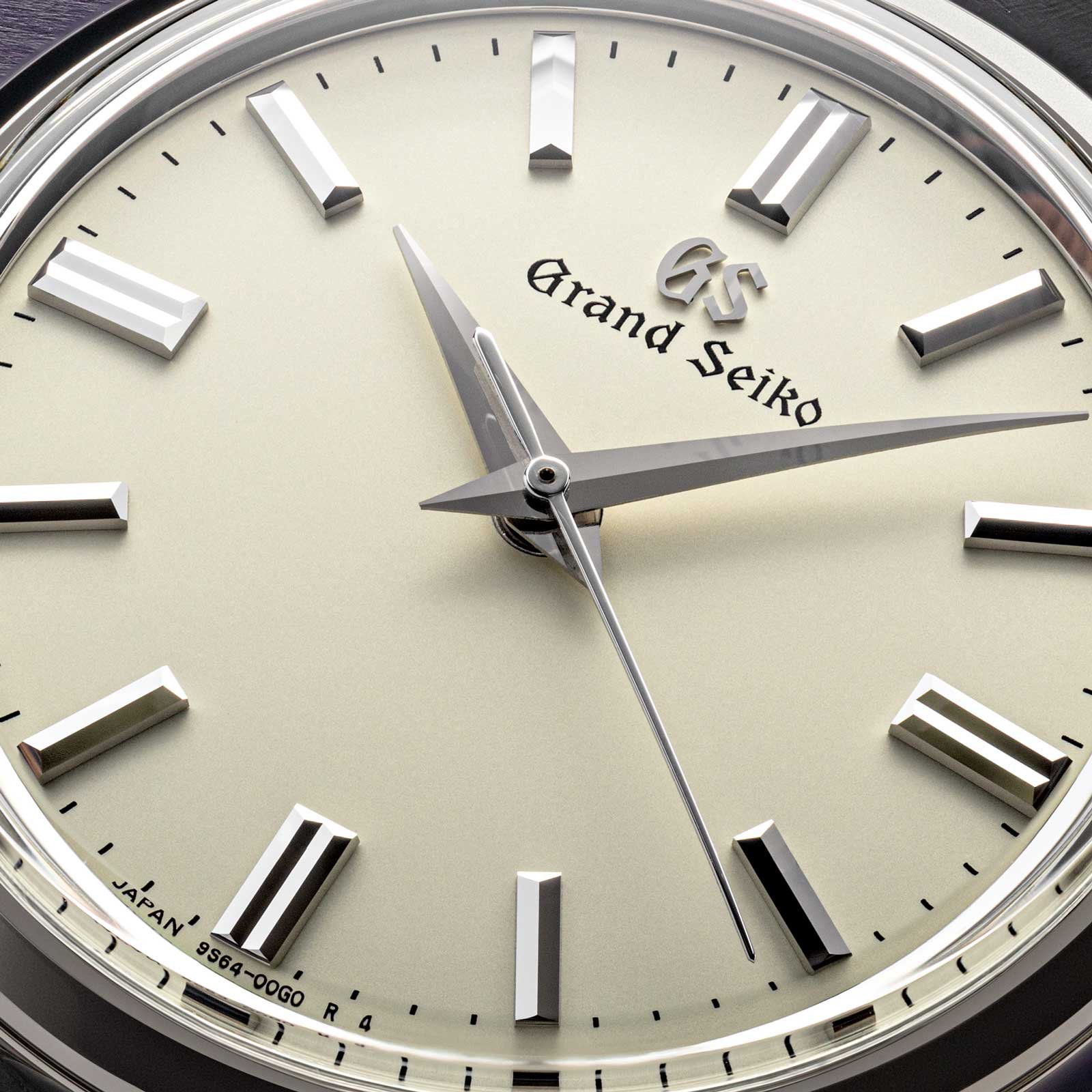 The SBGW231 is Grand Seiko's most straightforward offering in the manual-wind format. It has a cream-colored dial, highly polished stainless steel case, and the diamond-cut applied indices and polished dauphine hands that the brand is revered for. It's a true dress watch, especially on the supplied black crocodile strap. The 30m water resistance limits the SBGW231 to its intended habitat — offices, cocktail bars, and underneath dress-shirt cuffs. The SBGW231 costs $4,300. If it isn't enough watch for you, Grand Seiko provides plenty of other options for manual-wind watches, all the way up to $250,000.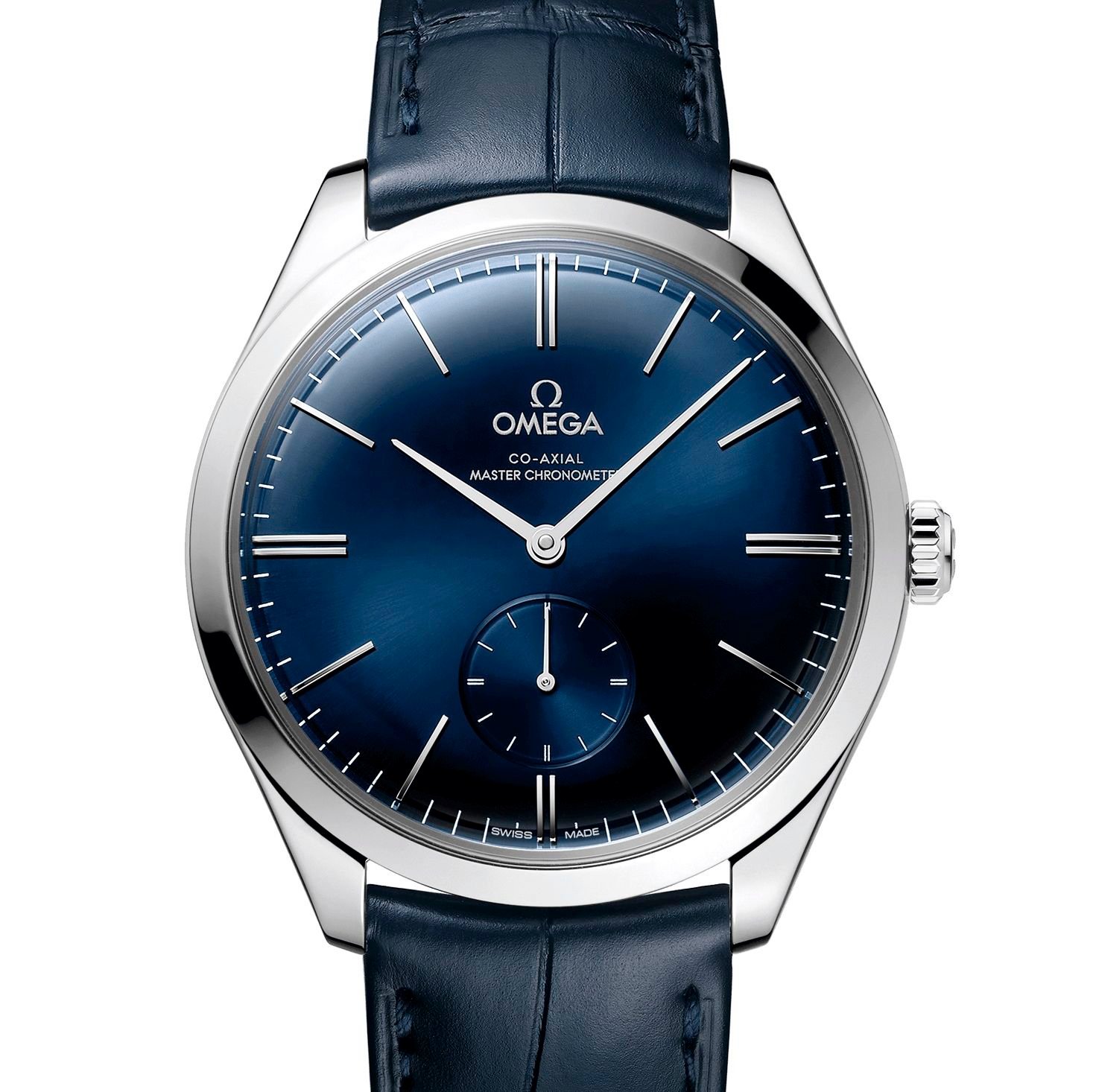 Omega Trésor Co‑Axial Master Chronometer Small Seconds — Clean Omega luxury
Omega's CK 859 — a revival of a hand-wound classic — got a lot of favorable press from us here at Fratello when it came out a few months ago. Unfortunately, Omega discontinued it, so it won't be featured here. However, Omega has quite a few other manual-wind watches available, and I'm not talking about the various Speedmasters. Under the De Ville line, there are a number of time-only Trésor models that employ the Omega caliber 8926. This makes the Trésor with small seconds a Master Chronometer with METAS approval and accuracy of 0/+5 seconds per day. The 8926 movement has a power reserve of 72 hours, and the Co-Axial escapement sets the Trésor up with Omega's 15,000-gauss magnetic resistance. The gorgeous movement is visible through the transparent case back.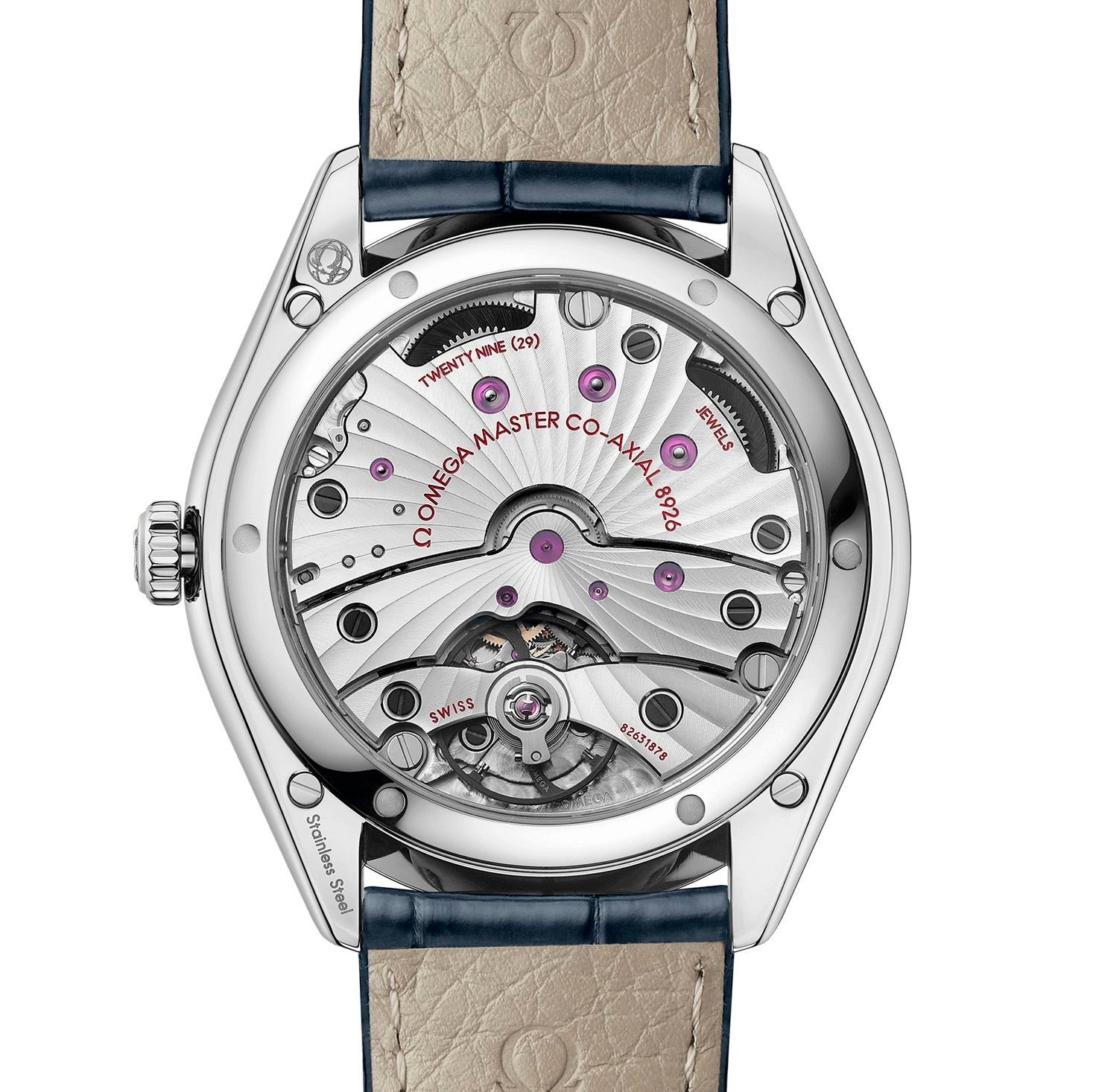 With a case diameter of 40mm, the Trésor Co‑Axial Master Chronometer Small Seconds in blue (ref. 435.13.40.21.03.002) is larger than anything we've looked at so far. The dial is domed, adding a unique quality when the metallic blue catches the light. The stick hands and indices fittingly stretch across the larger dial, and the small seconds sub-dial at 6 o'clock is recessed for added texture. The Trésor is an elegant watch and understated especially as Omega watches go. It's another setting-specific watch with its 30m water resistance. With the matching blue alligator strap, the Trésor Small Seconds costs $7,050.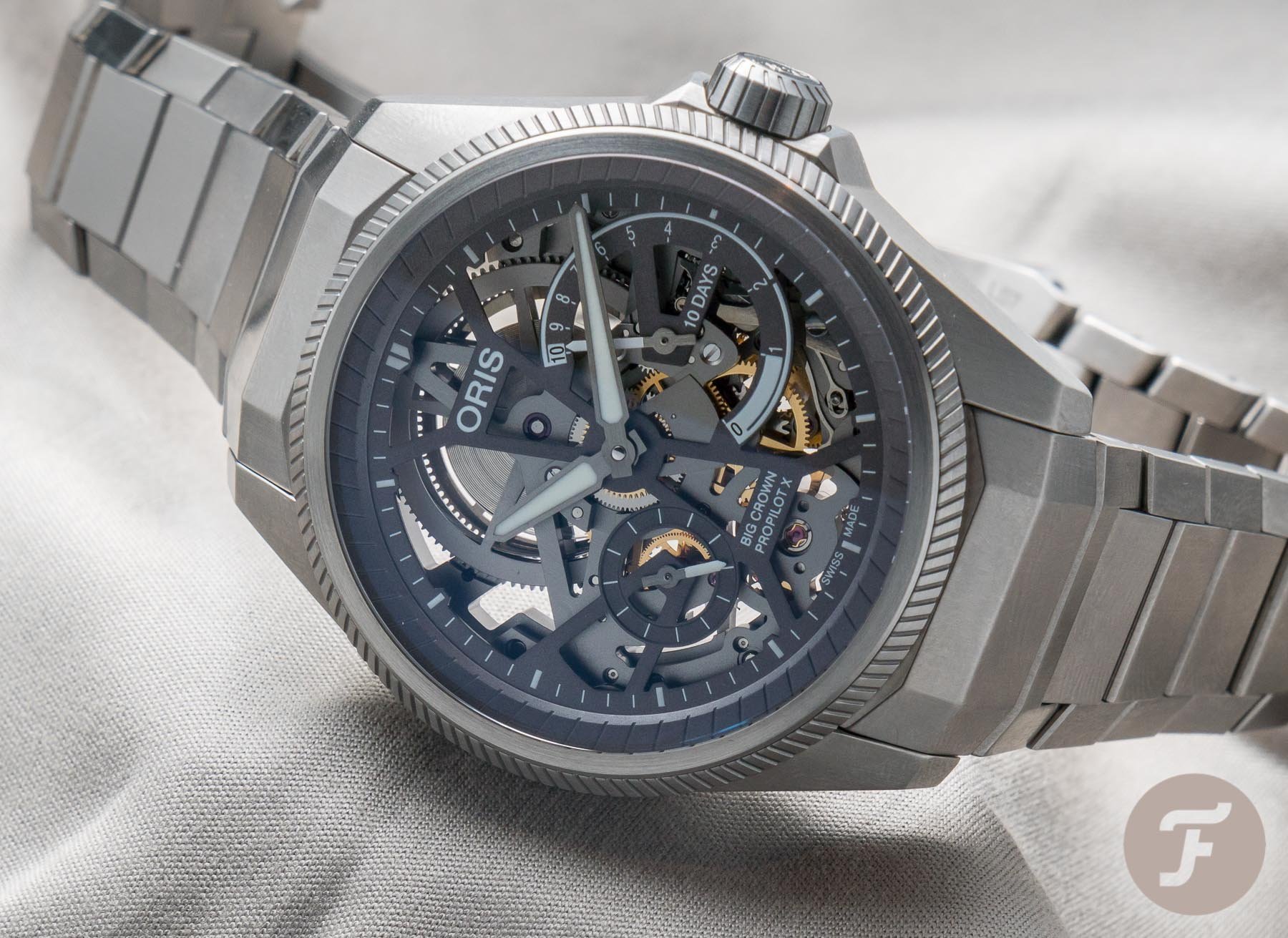 Oris Big Crown ProPilot X Calibre 115 — an exceptional exception
I warned at the beginning of the article that there would be exceptions to the dressy manual-wind watch. Well, here it is. The Oris Big Crown ProPilot X Calibre 115 is big at 44mm in diameter. It's bold, with its completely skeletonized dial and movement. And it's radical, with its sporty titanium case and strap and mind-blowing 10-day power reserve.
The view from both the top and the bottom reveal a watch that's as much a visual lesson in watchmaking as it is an exploration of brutalism as an art form.
Is it a time-only watch though? Well, it does have a non-linear power reserve indicator at 3 o'clock. However, if one squints their eyes a bit, it blends in with the rest of the skeletonized dial and movement. For practicality's sake (though I'm not sure "practical" is a word I can use regarding the Calibre 115), I'll argue an indicator is a must-have for a 10-day power reserve. Besides, unless one starts shopping precious metals or hand-finished movements, options for time-only, manual-wind watches begin to taper off as the price approaches $10K.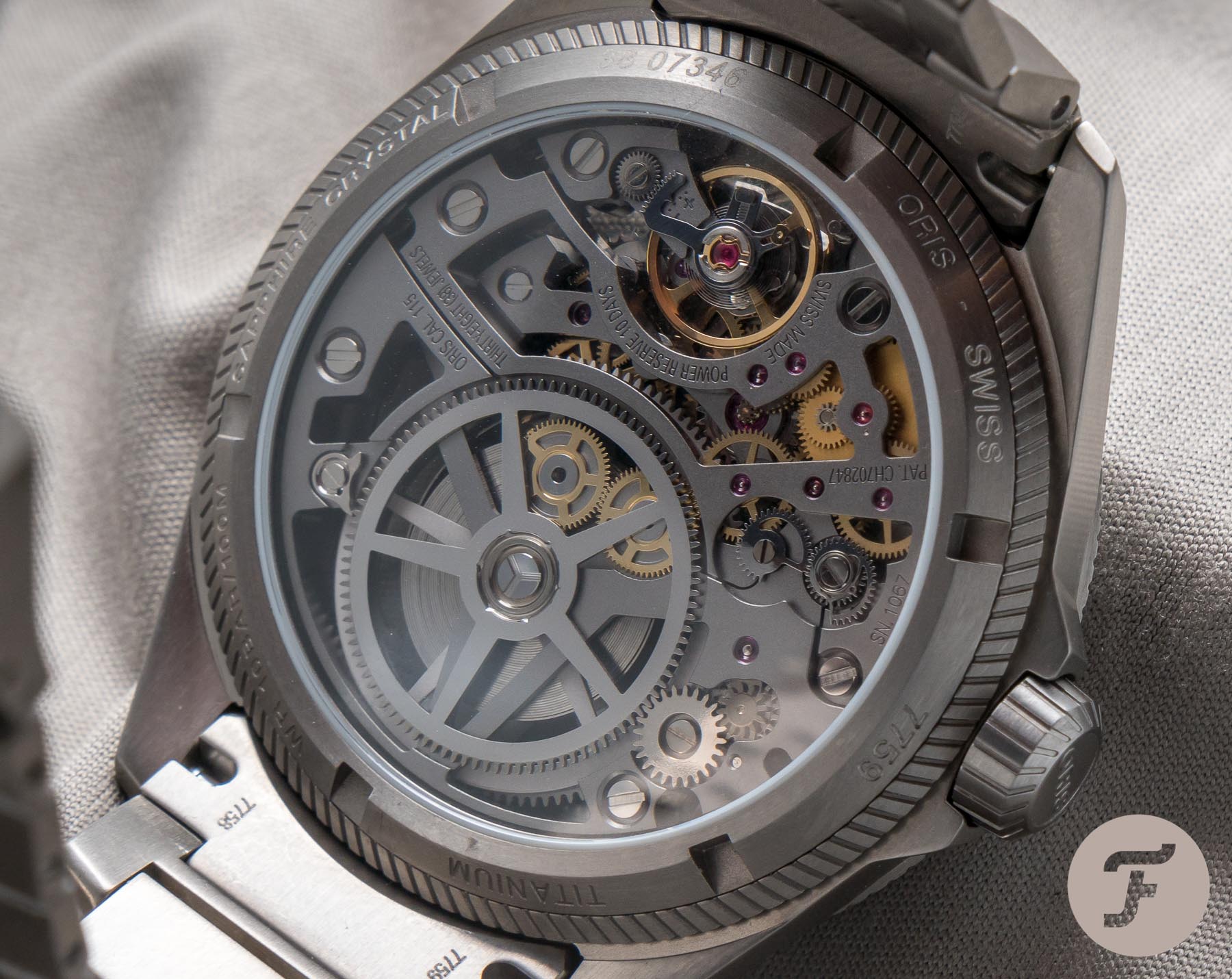 The insides and out
The ProPilot X Calibre 115 is an intense watch. I'd call it beautiful, but beauty is in the eye of the beholder. The views from both the top and the bottom reveal a watch that's as much a visual lesson in watchmaking as it is an exploration of brutalism as an art form. The extra-large mainspring is visible at 12 o'clock. The brass gear train in the lower half peeks out from behind the running seconds between 7 and 8 o'clock and the power-reserve indicator. And the red jewel of the balance wheel is visible at 6 o'clock just below the text "Big Crown ProPilot X".
The bezel and rehaut are textured to resemble a jet turbine. Though the crown has crown guards, it is still substantial enough to grasp easily and turn. Interestingly, the crown screws in for security and to support the 100 meters of water resistance. Unscrewing a crown is no issue when you only need to wind a watch once every 10 days. Oris doesn't publish any information regarding daily rate variations, but the folks over at Quill & Pad have anecdotal evidence pointing to quite-impressive accuracy. All this ingenuity and art don't come cheap, though. The ProPilot X Calibre X is one of Oris's more expensive offerings at $7,600. But with a bracelet clasp that resembles an airline seatbelt, it seems one gets about $7,600 worth of fun with the ProPilot X Calibre 115.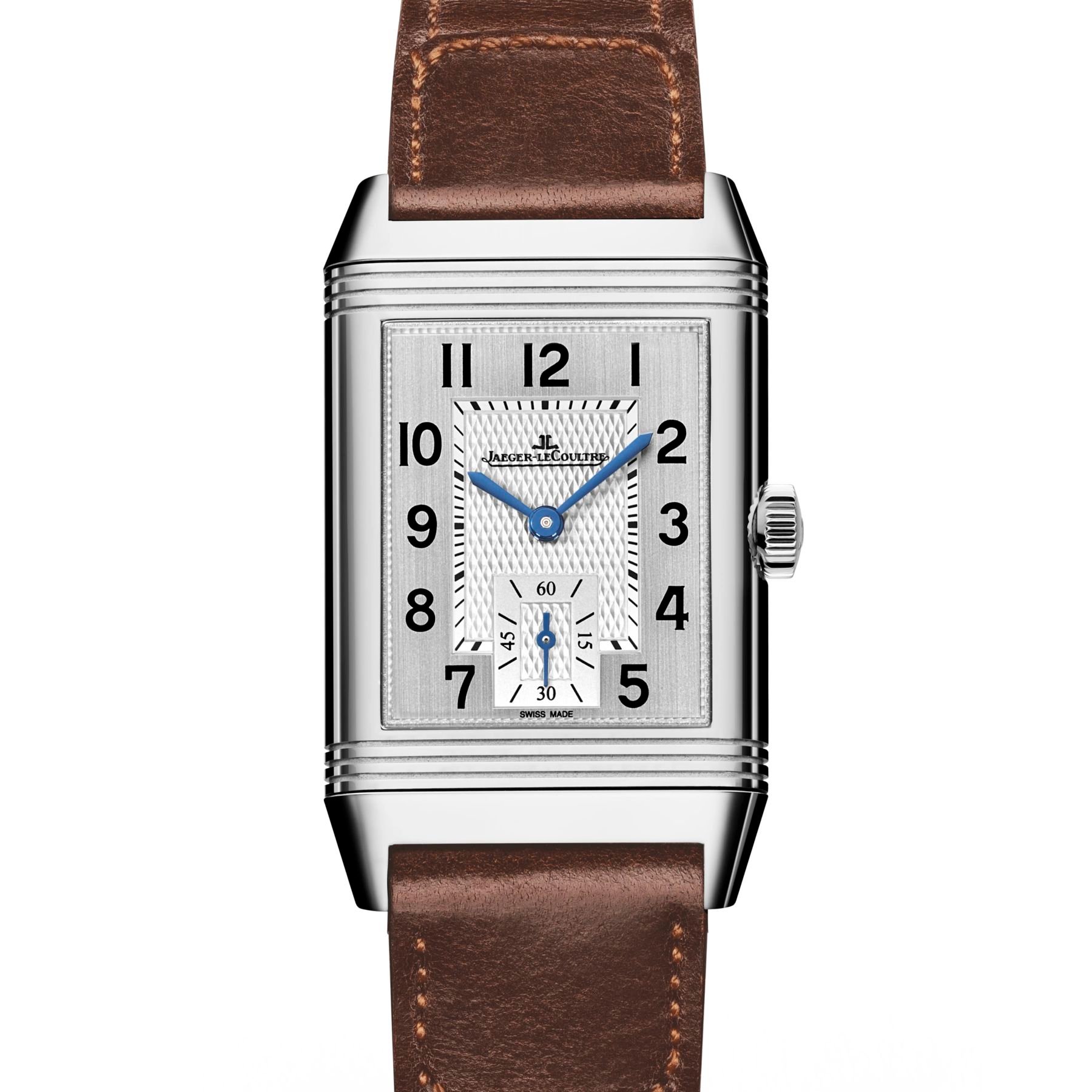 Jaeger-LeCoultre Reverso Classic Duoface Small Seconds — Art Deco gets complicated
The final entry in our list takes us back to the dress-watch style. The Jaeger-LeCoultre Reverso line is as famous as any of the great squares. It's grounded in Art Deco design with the quirky functionality of being able to flip the dial, movement, and mid-case over while on the wrist. Originally, this was to protect polo players' watches from damage. A worthwhile invention, considering polo is essentially hockey on horses. But over time, Jaeger-LeCoultre has used the originally blank back side of its Reverso watches as a canvas for exceptional watchmaking. The Reverso Classic Duoface Small Seconds is one such watch.
The rectangular mixed brushed steel and machined dial with blued steel sword hands are reminiscent of an elevator floor indicator from the same era.
Is the Reverso Classic Duoface Small Seconds (ref. Q2458422) a time-only manual-wind watch? Absolutely. It just happens to have more than only one time. The front face (where the crown orients to 3 o'clock) features a recognizable Reverso dial. The rectangular mixed brushed steel and machined dial with blued steel sword hands are reminiscent of an elevator's floor indicator from the same era. The seconds sub-dial, also rectangular, at 6 o'clock complements the motif. It's a classy look from a specific period in time.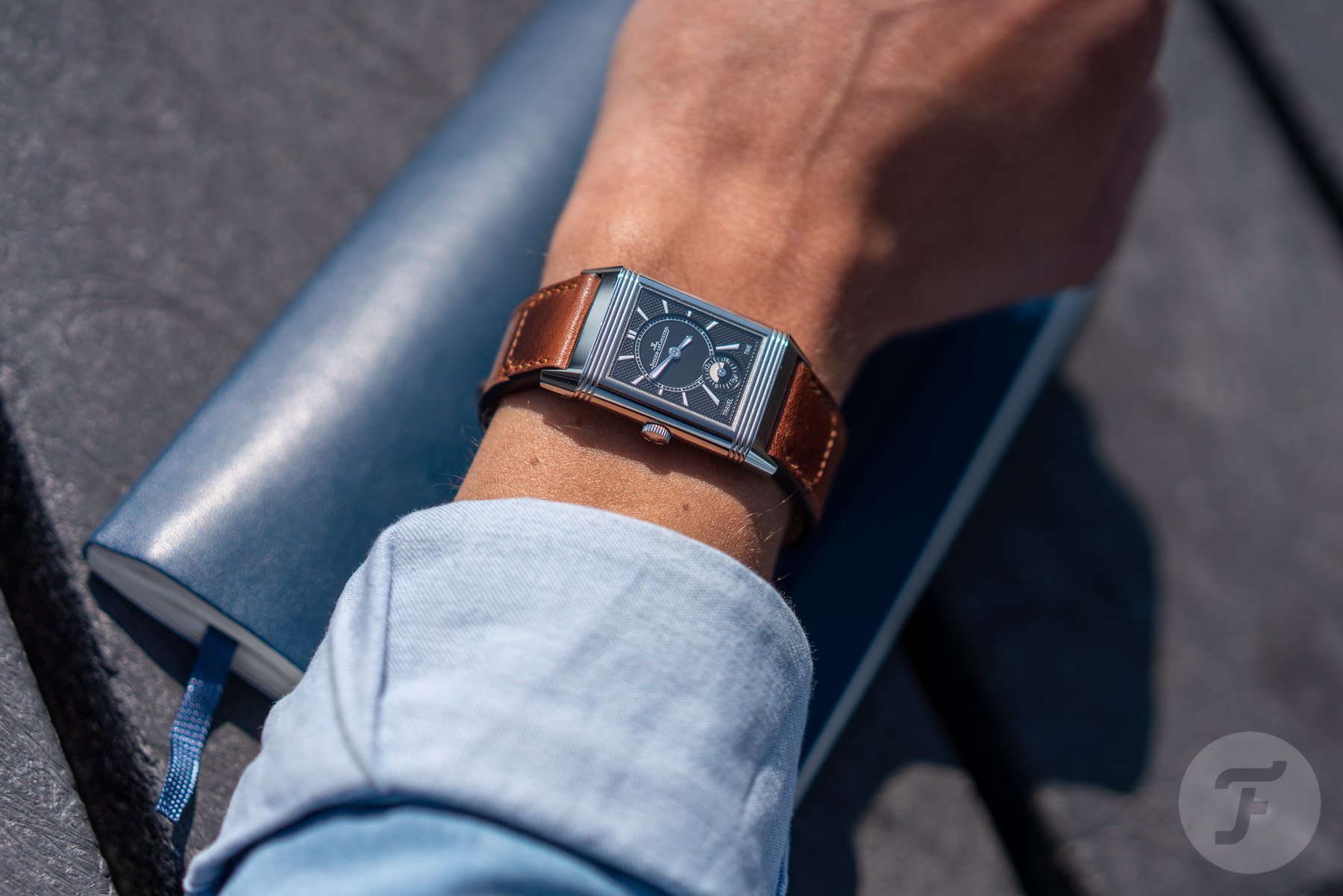 The "other" watch
Reversing this particular Reverso presents an entirely different watch. Here, on the backside, a second time zone is displayed, complete with a 24-hour sub-dial where the seconds were on the front face. This dial, in black, leans into the stylized ray pattern so pervasive in Art Deco. Here, the rays function as hour indices. The rays are present in the daylight half of the 24-hour indicator too.
Powering this Reverso Classic Duoface is the Jaeger-LeCoultre caliber 854A. For its two time zones, it's notable that it only has 19 jewels. The power reserve is 42 hours. Both sides of the Reverso watch feature horizontal grooves at the top and bottom, accentuating the Art Deco motif. It comes on a tasteful brown leather strap and has a water resistance of an expected 30 meters. The Reverso Classic Duoface Small Seconds costs $10,600. That's a significant amount of money for one watch. It's a good thing that with the Reverso Classic Duoface, you almost get two.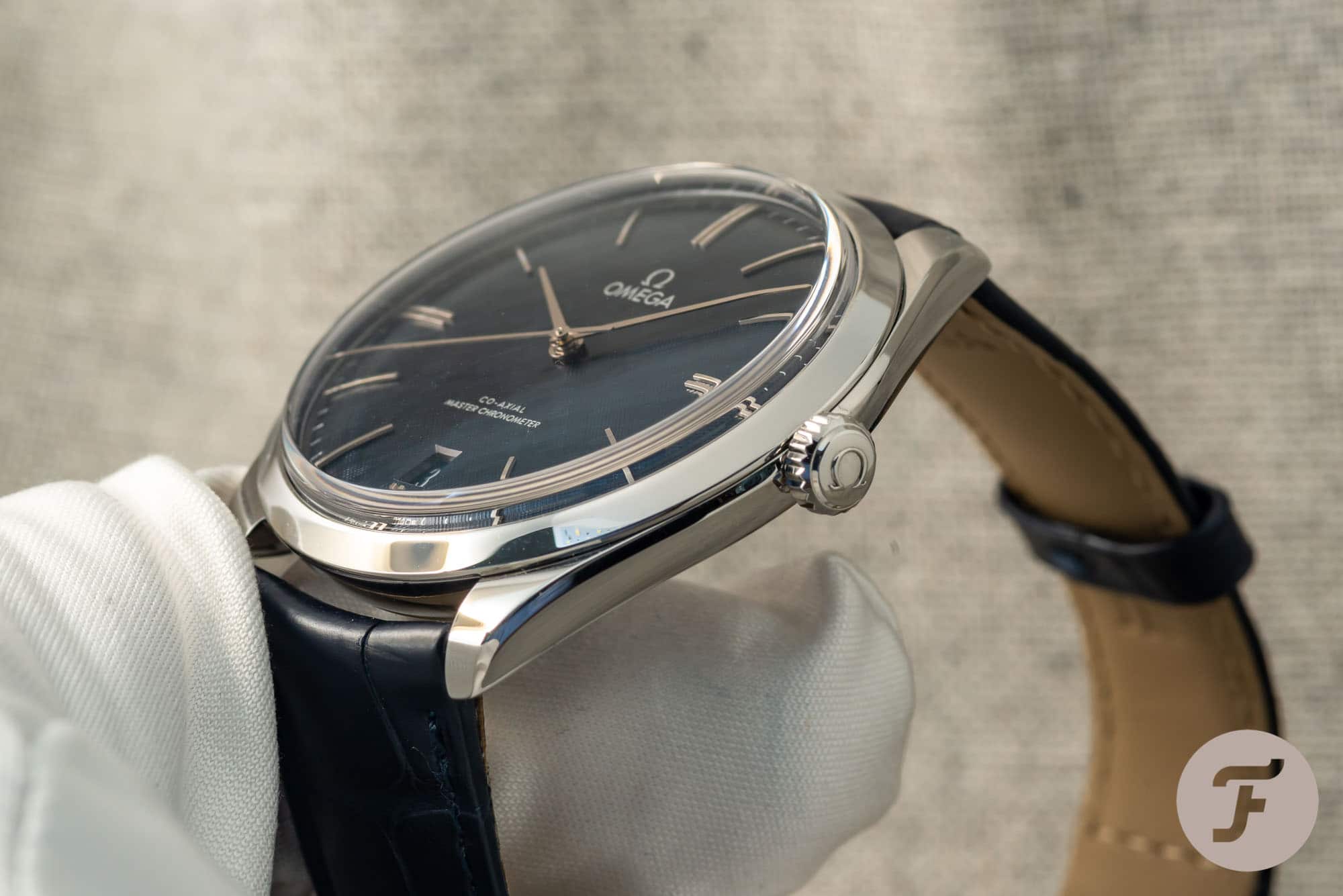 The manual-wind watch — A snapshot
This is hardly an exhaustive list of time-only, manual-wind watches. However, the form is much rarer than automatics. The beauty of a manual-wind watch is that it doesn't take much to make a good one. From there, the sky's the limit, with the use of precious metals or quirky additions, such as with the Reverso Duoface tacking on extras to a solid foundation. In essence, a simple hand-winder is a watch for anybody and everybody. It does the job, it doesn't make a fuss, and all it requires is to be wound. For how dependent we are on time and our orientation within it, a few spins of a crown every once in a while isn't so much to ask. Fostering a daily relationship with time and my timepieces is just what this watch writer needs. As if collecting and writing about watches wasn't enough…
But we want to hear from you. What are your favorite manual-wind watches? What are your dream hand-crankers? Is this type of watch still a relevant instrument for telling the time, or should it go the way of the dodo? Let us know in the comments below.
You can find more of me on Instagram: @WatchingThomas