The "Grail Watch": Does It Even Exist? — One Collector's Journey To Find Out
A reflection on the journey of watch collecting and personal enlightenment
"What is the meaning of life?" "Is there a god?" "When will I finally get the call from my Rolex AD about that steel sports model?" These are questions that (for the most part) have puzzled humans for centuries. For millennia — eons even! Some will spend a lifetime consulting gurus, traveling the world, or even analyzing every single subreddit under the sun to uncover the answers. Others, however, seem like they were effortlessly handed the knowledge. Like a salt shaker at the dinner table. More often than not, though, the latter folk have simply been fortunate enough to learn from the best teacher one could ask for — Experience.
Learning by doing, learning by failing, learning by living. It is these methods, although sometimes harsh and unpleasant, that often teach us life's most important lessons. Not only that, they do so more efficiently than the spoken or written word ever could. That in itself doesn't necessarily make for a good watch article. So today, I'd like to talk about I lesson I learned in this way regarding my idea of the "grail watch," and share what my own experience has taught me in the quest for watch collecting's biggest prize. Though I can't promise that this article will be life-changing, I hope it will provide entertaining food for thought on your own watch collecting journey nonetheless.
"Grail watch" — what does it mean?
For a term so ubiquitously used and accepted within our watch collecting community, "grail watch" seems to lack any sort of concrete definition. "Grail watch" is a buzzword that gets thrown around so much and with so many different meanings, it appears no one can actually agree on an objective one. Much like the phrase "I love you" in a pop song. Therein, though, lies the fun. For some, it's the crux of the watch collecting experience. First of all, defining what "grail watch" itself means. Then, identifying what your grail watch is. Next, devising how to obtain said grail watch. And last, once you do get it, figuring out what to do next (other than celebrating your brand new watch).
Since my early days of collecting, I always had the feeling that my "grail watch" would have to fit three specific criteria. First, it had to be something financially painful to acquire, but still realistically within reach someday. Second, it must be something I could actually bring myself to wear. No pie-in-the-sky safe queens would qualify. And third, I felt that it should be the watch that would potentially (due to its substantial price tag) quench my thirst for other watches forever. This three-part definition, cemented within my subconscious very early on, would shape my watch collecting journey for years to come.
Identifying my grail
Let's backtrack six years, to 2015. I had been collecting watches for almost a decade at that point. Most of them were in the several-hundred-dollar range, with only a few over $1,000. As a broke high school and university student, and later as a young ESL teacher in Japan, this had been the upper limit of my budget. Through the years, I had amassed a collection of over 30 watches at this level, and I had enjoyed them well enough. However, when my daughter Mia, my firstborn child, came into the world, something changed. Suddenly, these watches didn't satisfy me anymore. Feeling more grown-up than ever, I suddenly felt I needed a "big boy" watch. Nay, an "adult" watch.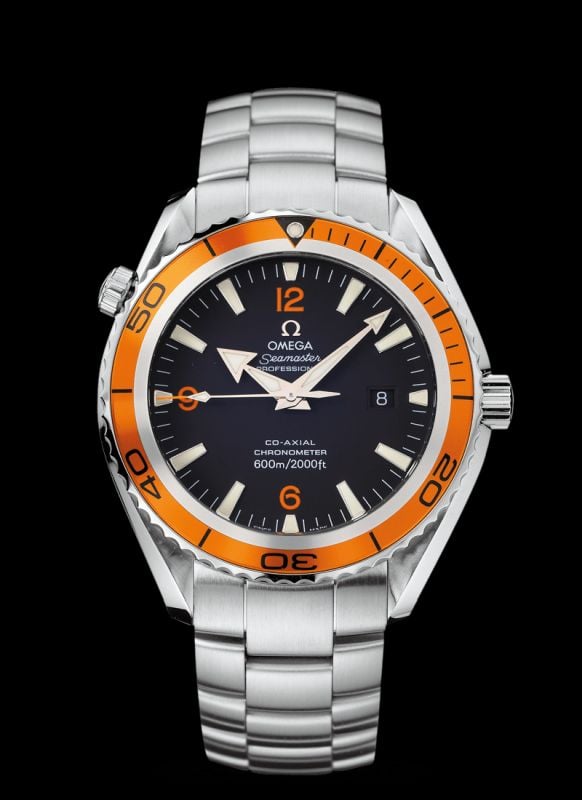 Since 2007, I had lusted after the Omega Planet Ocean. I still remember the very first time I laid eyes on that unmistakable orange bezel in the display at Jared Galleria of Jewelry. I had maintained a material longing for that watch so strong that I could taste it. Nevertheless, I had somehow managed to survive eight years suppressing it, bandaging my desire with a $200 itch-scratcher here and a $50 strap change there. No longer, I decided. I was an adult now — a father. No longer could I lead this life of horological loosey-gooseyness. The time had come to spring for the "grail". The watch that would "HURT" to buy, but feel so good on my wrist for the rest of my days. You didn't have to ask me twice. The Planet Ocean was that grail. And now, it would be all MINE.
Except…
I remember the conversation, two days into my wife's mandatory five-day stay at the hospital after the birth of our little girl. Miraculously, I convinced her that this particular piece, the grail watch, was exactly what this new dad needed. It was the "now or never" watch. It was the watch that I could probably never afford again once the financial responsibilities of parenthood began their unrelenting reign over our lives. And so, with her reluctant blessing, I withdrew an uncomfortable sum from the ATM and set out for Osaka with a full wallet. That day, I thought, I would return home as the proud owner of an orange aluminum-bezel 45.5mm Planet Ocean XL, my ultimate grail!
I knew just where to go to get one too. Osaka's Shinsaibashi shopping district was rife with watch shops. I had seen the PO on display there many times. Knowing I didn't have the budget for it, though, I was always too shy to ever ask to try it on. No longer. Today was the day. I would walk in with my head held high and my wallet ready. And I would walk out with a smile on my face and a Planet Ocean on my wrist.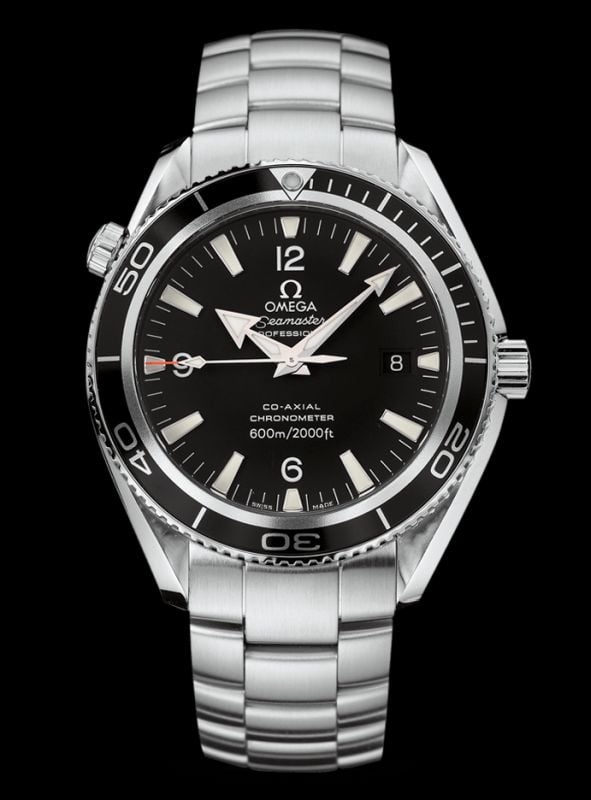 Except, when I got there, my grail was nowhere to be found. I scoured the district. I hit up every last shop I could think of, and on that day, of all days, not a single shop had the orange 45.5mm PO in stock! One shop had the 42mm version. I tried that on, but it just wasn't right. The color was right, but something just didn't sit well with me. At the time, I was convinced that it was a size issue. 42mm was simply too small for me, I thought. So I went to another shop. They had the black 45.5mm version. I didn't love the color, but "What the hell…" I thought. "Try it on anyway."
Shattered dreams
And so I did. Even if the color wasn't the one I originally wanted, the size was. "Black is more versatile anyway," I told myself. As I slipped the beast onto my wrist, I expected a chorus of angels to start singing. I expected the floor to crumble below my feet. I expected to be transported to a transcendent realm of horological enlightenment.
But, I wasn't. I just wasn't. Not even a little bit! Something just didn't feel right. I could not, for the life of me, explain it. Was it the size? Probably not. I had owned watches faaaaar larger than this. In those days, I even wore a 52mm Invicta Russian Diver! Was it the color? Maybe, but honestly, the 42mm orange version hadn't actually done it for me either. For some reason, the Planet Ocean just didn't "WOW!" me as I thought it would, and I did not understand why. This was the watch that I wanted for the past eight years! And yet, after all that time, a strange feeling somewhere deep inside told me it just wasn't right. To this day, I'm not sure what it was that stopped me from feeling that connection. Maybe it was some telepathic message from future Brandon telling me that my taste in size would evolve. But as fate would have, the cash would stay in my wallet that day, and that black 45.5mm Planet Ocean would stay in the display case in Shinsaibashi.
Feeling absolutely destroyed, I dejectedly stomped back toward the train station. On the way, I noticed one last watch shop that had recently opened. Not expecting to find anything particularly good, I thought I'd poke my head in, just to see what they had. It was at that moment that everything I thought I knew was turned on its head.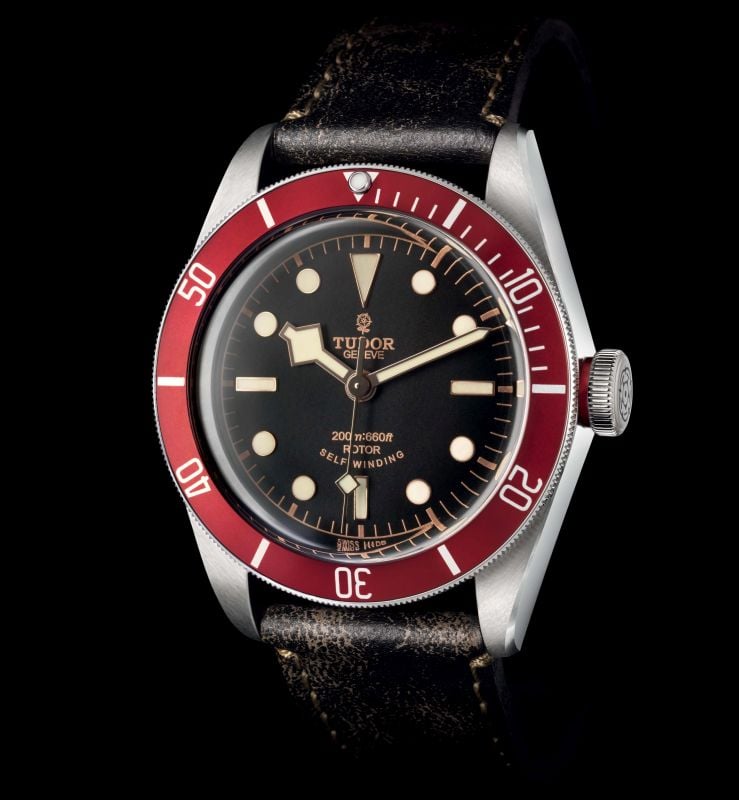 Hello, beautiful!
They didn't have a Planet Ocean. Not a single one of any size, in fact. But they did have a watch that I had not seen anywhere else that day. A watch I had only seen online and thought looked quite nice, but knew was too small for me. The watch in question, was the 41mm, Tudor Black Bay with the red bezel. The watch featured an ETA 2824 movement and came on a leather strap. And it was magnetic. I was absolutely starry-eyed as I gazed upon that beautiful burgundy bezel, the black-chocolate gilt dial, and the rose gold-tinted snowflake hands. The way the colors complemented each other was nothing short of dreamy. Poor old me, with nothing but a few thousand dollars burning a hole in my pocket, and a gap to fill on my wrist, immediately asked to try it on.
"Oh my god," I said to myself —"This is IT!"
Despite my concern about the "small" 41mm size, I was shocked to find that it fit my wrist perfectly! Not only that, the aesthetics of the watch filled every void that the Planet Ocean had left within me. "Oh my god," I said to myself —"This is IT!" I was absolutely in love with the Tudor Black Bay. As I started feeling my wallet begin to wiggle its way out of my pocket, I noticed a flaw in that specific example. The 10-o'clock hour marker had a dent in the Super-LumiNova. Knowing how obsessive I can be over microscopic details on the dials of my watches, and in a moment of clairvoyance, I decided to pass on that particular Black Bay. But somehow, I didn't feel dejected, as I had with the Planet Ocean. In fact, leaving that shop, I felt a renewed sense of motivation!
Making it happen
I felt a brand new thrill, and I knew the Black Bay was my new grail. With a burning desire to make it mine, I got home that night and immediately began researching more about the watch. I scoured online sales forums for one available on a bracelet. Over the following days, the desire materialized. And on the same day my wife and newborn daughter returned home from the hospital, I pulled the trigger on a Black Bay on offer from a seller in Taiwan. The grail had been secured!
The days leading up to its arrival were a mixed bag of emotions. Between the overwhelming joy and responsibility of having a newborn baby in the house and the nervousness caused by the watch (the most expensive one I had ever bought at the time) making its way across borders to me, I had a lot on my mind. But on August 19th, 2015, the Black Bay finally arrived. The pinnacle of my humble watch collection, the GRAIL, was finally was in my possession! And it. Was. Glorious.
…I had finally made my debut into the world of "big boy horology."
For weeks afterward, I wore nothing but the Black Bay. Not even underwear! (OK, ok — I'm only joking. Or am I?). I was just absolutely smitten with the watch. I felt that sense of having "arrived," as though I had finally made my debut into the world of "big boy horology." In the mostly Invicta-centric Facebook groups I frequented at the time, my wristshots of the Black Bay were met with admiration and envy. Not only that, I now had a watch that I could sentimentally link to the most significant moment in my life thus far, the birth of my child. Life couldn't have been sweeter. Until, that is, just a month later, when my "grail" changed again.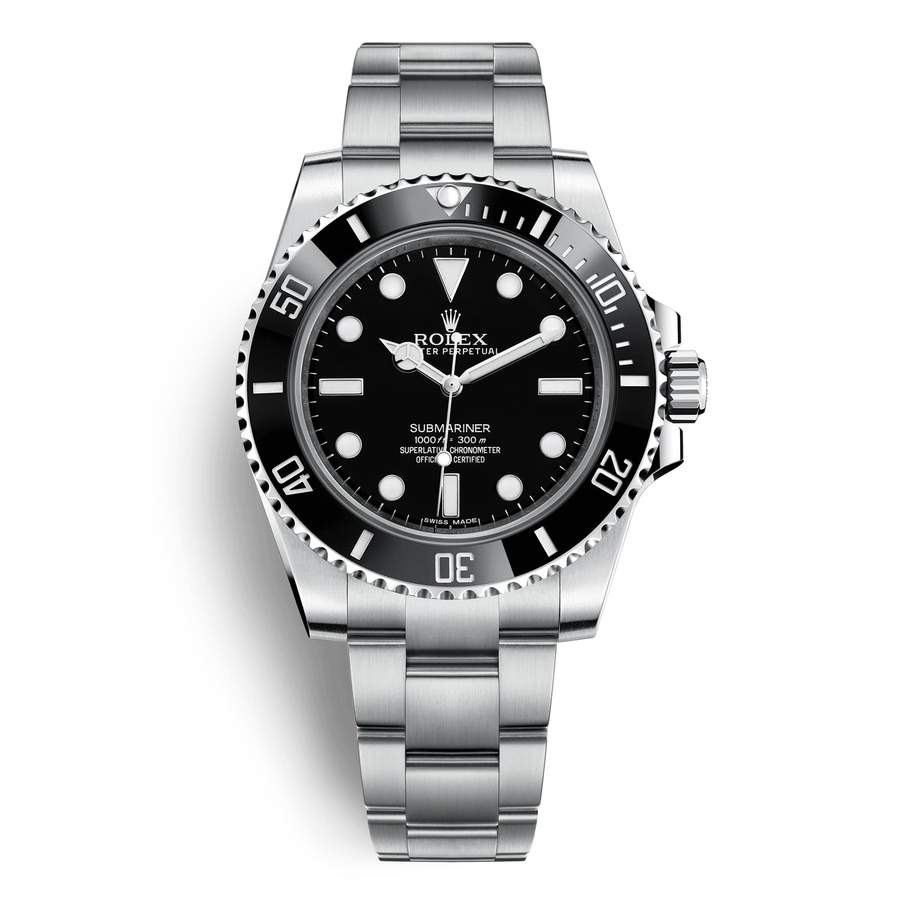 Moving the goalposts
Don't get me wrong. I absolutely love the Black Bay! It's even on my wrist as I write this now. But having cast the horological dye, the desire to push the boundaries started burning. I had the revelation that with strict saving, a bit of market research, and unrelenting discipline, I could in fact afford watches that I really wanted. Sure, I was a lowly English teacher, but my reservations about spending more than a certain amount on a watch had been more of a mental block. Honestly, both then and now my family and I lead a somewhat frugal, debt-free life. I decided to set some basic ground rules. First, I would never go into debt over a watch. Second, I would pay for it outright. Third, after purchasing a watch, I would still need to have double its value in my bank account. Having set those rules, I then proceeded to let the "No Date" Submariner suck me in.
The conversation with my wife went very similarly to the one we had had about the Black Bay, but this time, the real grail had been identified! If I was to have just one watch for the rest of my life, a ROLEX Submariner would be that watch! It was now or never. I went all in. From October 2015 to May 2016, I scraped together every spare yen I realistically could. I pawned off every single Japanese superhero toy I had previously collected to other geeks like me. I sold every single lower-end watch of mine that I could find a buyer for, and in the interest of downsizing, I gave away the rest. By May 28th, 2016, my entire collection consisted of a G-Shock from my wife, the first Hamilton I had bought in my university days, and my beloved Tudor Black Bay. After months of saving and selling, I finally purchased my Submariner reference 114060.
The true grail achieved?
Upon purchasing the Submariner, I experienced this sense of gratification that not even the Black Bay had been able to provide. Looking back, I had bought the Black Bay on somewhat of a whim. Relative to the Submariner, it had been easy. I had already mentally parted with the money. And once I had made up my mind, it only took a few days to find the right example. The Submariner, however, had taken months of discipline. Not only that, along the way, I turned down multiple examples due to a misaligned crown on the rehaut, a flaw I found to be shockingly common in modern Rolex models. So when I did finally make my purchase, it had not been without both financial and mental resolve.
I'm thankful to say that to this very day, alongside the Black Bay, my Submariner 114060 remains a cornerstone of my collection. Three years after my daughter, my son was born. I was wearing the Submariner for his birth, an absolutely conscious decision. Now, that watch is sentimentally linked not only to my journey as a watch collector but also to the birth of my son. It has been my go-to watch for nearly any occasion since. With all the memories imbued in it, I could now never imagine getting rid of my beloved Sub.
Does that mean that the Submariner, the "grail," was my be-all, end-all watch? Sure, it was the most expensive one. Yes, it is a supremely wearable watch, and one that could hardly be called a safe queen. But was it the ultimate exit-watch I always believed a grail should be?
My definition starts to crumble
I could have called it quits right there. Maybe I should have. But I didn't. As my appreciation for horology grew to include a range of complications, brands, and rare pieces, since 2016, I have spent months or even years tracking down certain watches at the right price. After my Submariner, I spent six months trying to find a discontinued Stowa Flieger Blue Limited. I spent two years and went through three buying attempts to finally source my Zenith El Primero Striking 10th. An entire three years were spent locating my Vulcain 50s Presidents Heritage Cricket. Most recently, I finally managed to secure a discontinued Campanola Grand Complication (after more than two years on the prowl). While the journey has never stopped being fun, looking back, I realize that I had stopped using the term "grail watch" a long time ago. Actually, I no longer even believed in the concept at all.
For so long, I thought that a "grail watch" was not simply the most financially painful watch I could acquire and bring myself to wear, but most importantly, my exit watch — Not simply "a grail," but "the grail." Through my watch-collecting journey, however, I had come to believe that grails didn't actually exist. Not for me, anyway. The fact that I spent the most money I feasibly could on a wearable watch, didn't mean it would crush desire for others. It was with that particular sentiment in mind that I had intended to write this article.
A revelation
Recently, however, I came to a realization so obvious it almost hurts: maybe my definition of a "grail watch" was wrong all along. Perhaps my three-part criteria had been so granite-cast that I had been the author to my own cynicism. When I set that definition of "grail watch", I was in my late teens. I had not yet experienced any watches outside of the entry-level price point. But somehow, I felt I knew what a grail watch should be. Like a know-it-all adolescent, having never had a girlfriend, who felt somehow qualified to expound on the requisites of a perfect wife. I decided to do something I should have perhaps done a long time ago. I actually looked up "grail" in the dictionary.
According to Oxford Languages, the secular definition of "grail" is simply, "a thing which is eagerly pursued or sought after." No more, no less. Is that a bit anticlimactic? Yes, especially since the religious term "Holy Grail" carries the weight of unparalleled exclusivity. But let's be real. We're not talking about a legendary chalice used by Christ himself here. We're talking about watches. And thus, I realized that as a human with changing tastes and evolving circumstances, I didn't actually need to foist such an eternal definition on the term "grail watch" after all. All I actually had to do was keep enjoying the journey exactly the way I had thus far.
My new definition of a "grail watch"
Now I can see that a grail doesn't have to be the most expensive-yet-wearable watch in my life. It also doesn't have to be my exit watch. Maybe from the very beginning, the only thing a grail watch actually had to be was something that kicked my butt into gear. All it had to do was give me the motivation to spend weeks, months, or even years on a quest for it. As recently as last month, I fretted that no matter how much money I eventually spent on a watch, it would never be the grail that would satisfy me forever. Today, as I write this, I no longer even care if an exit watch even exists. Why? Because that's not what "grail" means to me anymore. Now, to me, all a "grail watch" has to be is one that absolutely captivates my interest and spurs me into action.
…I have now come to appreciate the quest of collecting beyond what I thought possible.
With this new outlook, I feel a somewhat amusing sense of serenity. When I look at the watches I have spent the last six years saving for or tracking down, and I realize that in a way, all of them were actually "grails" in their own right. As silly and non-committal as that may sound, the fact is, each one lit a fire under me, and each one makes me just as happy. Will I actively refer to each watch I own as a "grail watch" from here on out? Probably not. Admittedly, I still feel some reservation about using the term so liberally. Thanks to this exercise in reflection, however, I have now come to appreciate the quest of collecting beyond what I thought possible. Although the "grail watch" as I once defined it may not exist for me, perhaps the impetus for action that certain watches give me was indeed the true grail all along.
What do you think?
Just because I've come to peace with what a"grail watch" is to me, that doesn't mean it'll be the same for you. Do you have your own definition of the term? Do you own a grail watch, or are you working on getting one? Let us know in the comments below. We'd love to hear your thoughts! As always, thanks for reading, and may your watch collecting quest be fun and fruitful!