The Linde Werdelin Oktopus Moon 3DP Black Ink Is The Stealthiest Dive Watch Of This Year
And what a fitting release to mark the brand's 20th anniversary
I have written many stories on Linde Werdelin and its hewn-from-granite Nordic design language. But this time, no, it's not a round retro 38mm field watch. The Oktopus Moon 3DP Black Ink is more of the same, yet different. And that is the clue to Linde Werdelin persisting in its niche space of futurist tool watches in a world of retrospective wristwear. For fear of repeating myself, I love LW's single-minded design philosophy.
Therein lies the magic of this small brand, because the main shapes of its Oktopus, Spido, and 3-Timer watches have been around for 20 years. In 2022, they are still recognizably LW and continue to confound me with newfound twists to their tool-watch recipe. Across the range, these big bruisers somehow manage to sit rather soft on the wrist thanks to two undisputed factors — an ergonomic case and a great strap. They do this while maintaining the armored look of a small tank, albeit an alien one.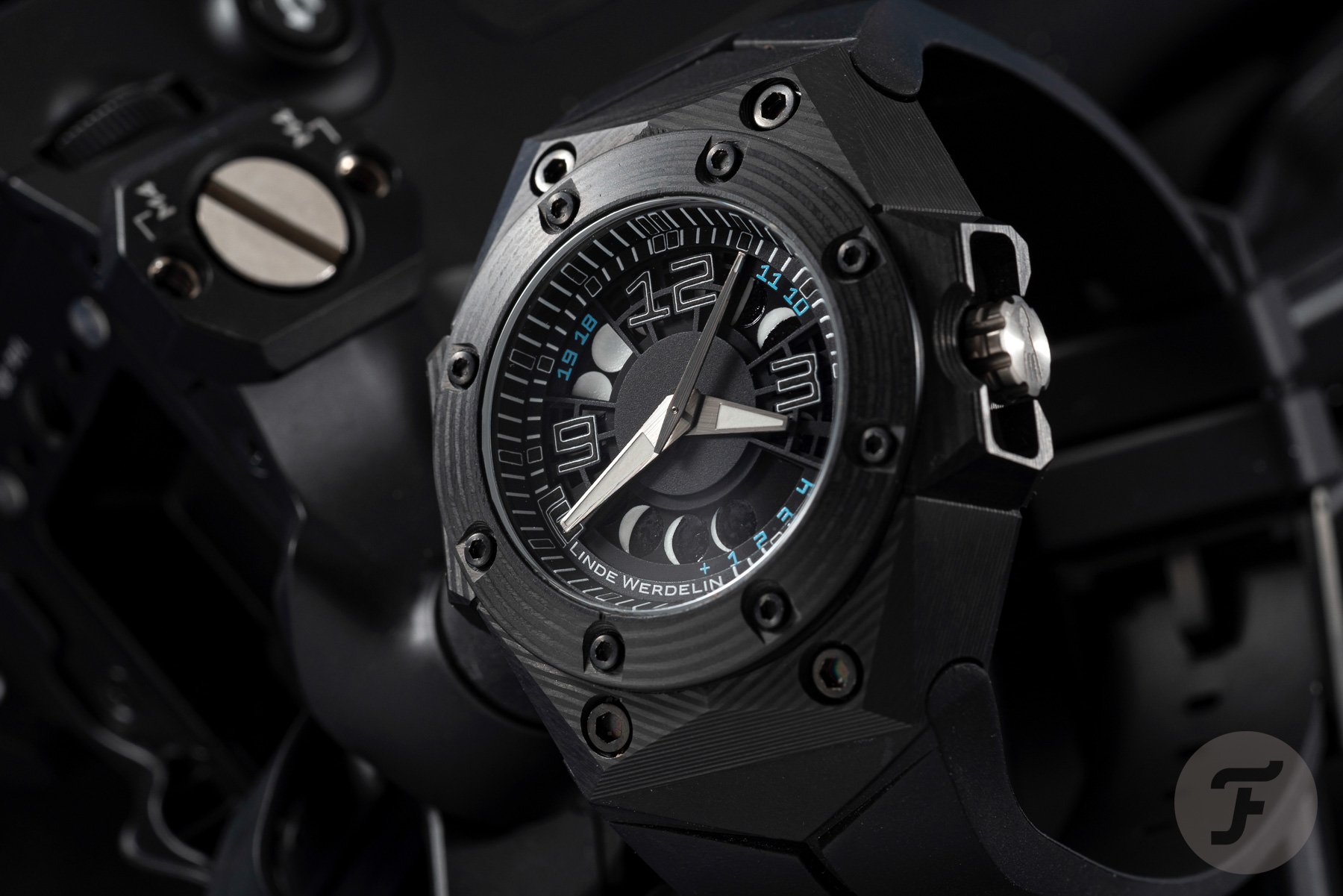 Oktopus Moon 3DP Black Ink — A worthy 20-year grail watch
The Oktopus is based on the very first Linde Werdelin Biformeter design, created as a deep-diving tool with a difference. And what better way to celebrate the 20th anniversary of the brand than a redesigned Oktopus turning the stealth meter up a big notch? With the proprietary 3DP carbon case, this is also the lightest timepiece Linde Werdelin has ever produced. This brute of a facetted 44mm diver's case weighs a featherlight 60g and is a milestone for the brand. The five-layer skeletonized dial is recognizable from the previous Oktopus Moon evolution and proves how much color or lack thereof means. The bright turquoise pops of industrial-font date numerals make a fresh diversion from the intricate design.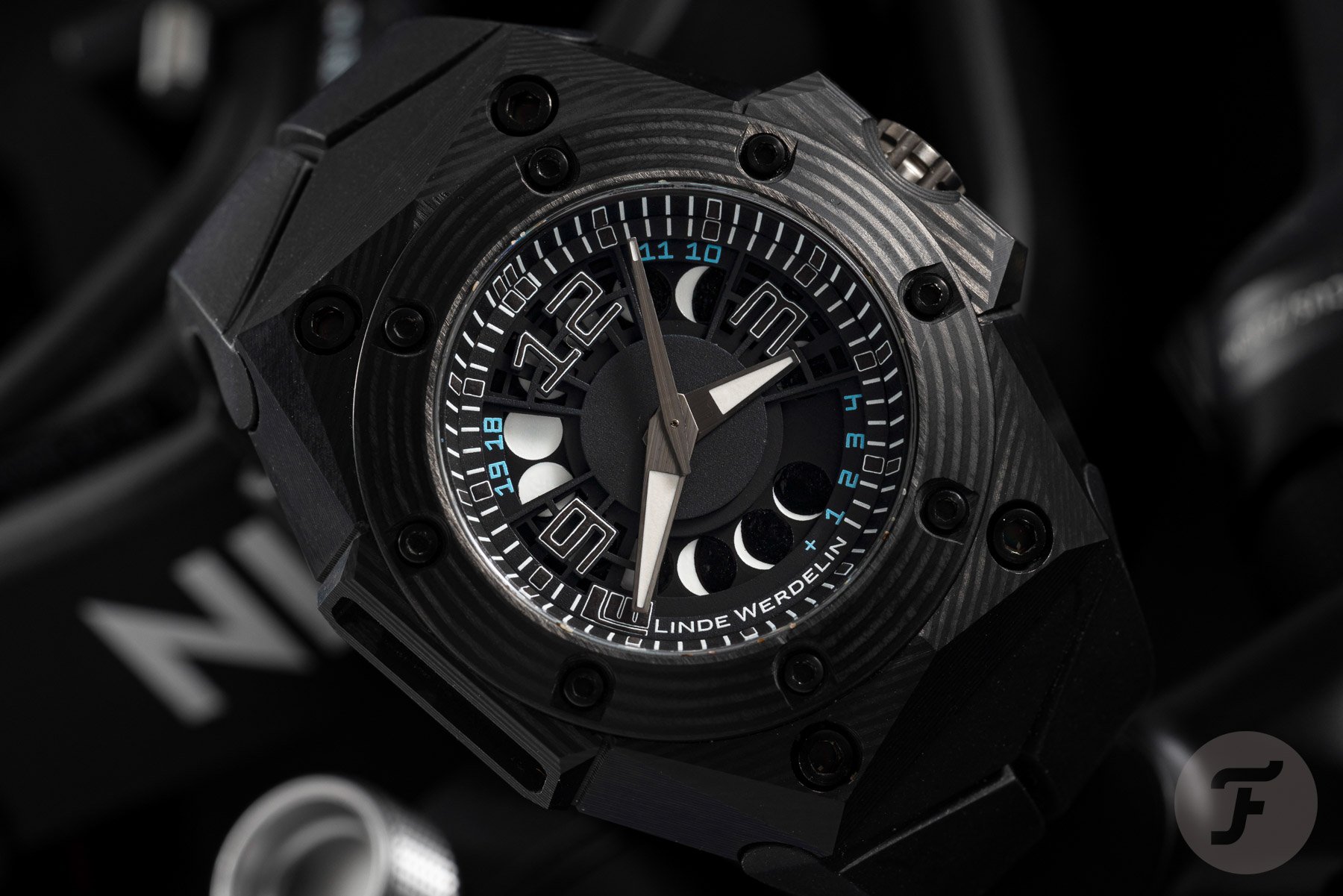 Leaner and lighter
This, the third iteration of the Oktopus is leaner and follows the gentle evolution of all sensible brands. If you have tried on one of the first Oktopus references, you'll immediately notice the serious lack of weight, but not much else. This familiarity through evolution is what brings us back to the icons like the Submariner, and it is all good. But check this one side by side with an older Oktopus, and you'll find the evolved shape of the bezel, which is now set deeper into the case with a steeper sloping angle. There is a noticeably smoother transition, and the interplay between the proprietary 3DP case, its facets, and layered carbon structure is discreet but fascinating. There is a smoother, improved strap interface, and monochrome tools don't come much tougher than this.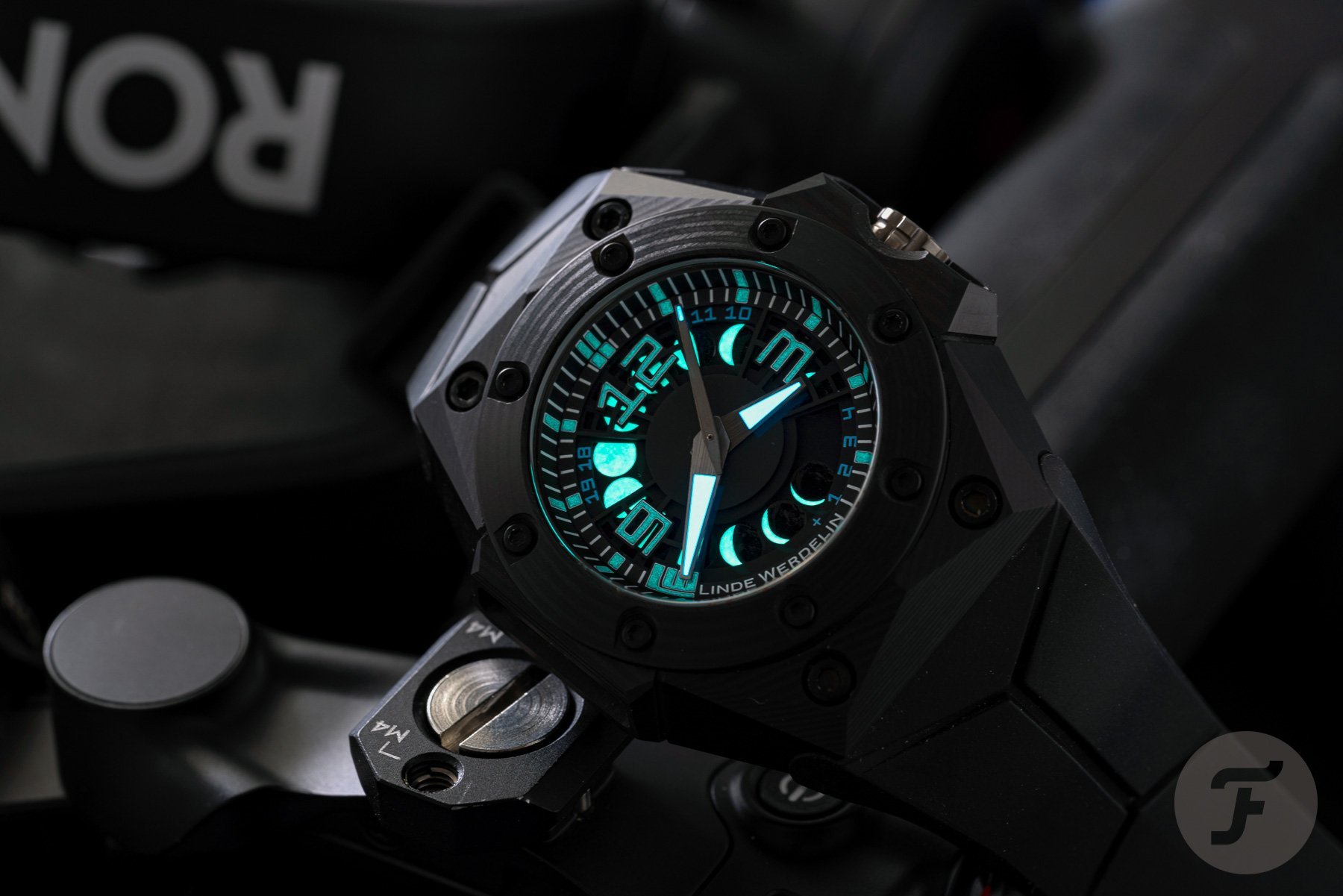 Is the Oktopus Moon 3DP Black Ink all show and no go?
Unless you've been living under a rock or only been wearing a Garmin for the last 10 years, this is a pertinent question. No matter what our feelings tell us, we have to face the fact that professional divers and scuba geeks don't wear mechanical watches on a 300m dive. Not even a 50m one, except as maybe a backup tool. But the Linde Werdelin Oktopus Moon 3DP Black Ink has got what it takes to go down 300 meters, the tool cred, and the light weight. Even with a chunky 15mm thickness, the 44mm × 46mm short-lugged Oktopus sits a lot sweeter than you think. The case back is a lot flatter than most while the case itself is wrist-curved in its cubist-cool form.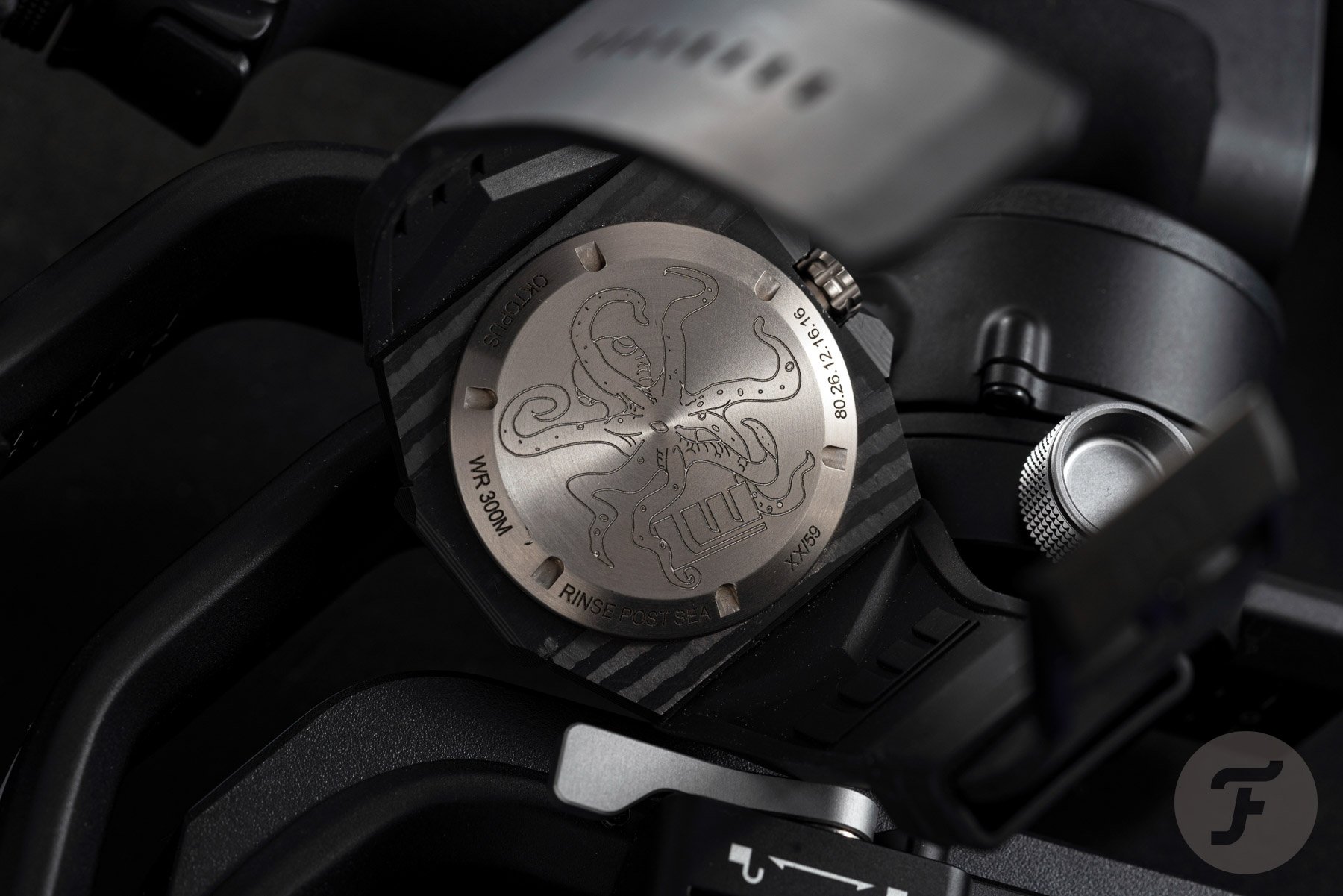 Techy tool goals
Morten Linde and Jorn Werdelin's design nous doesn't stop with the tech-forward case design. Indeed, their love of lume makes for a very useful tool. What strikes you is the ever-present futurist view of Linde Werdelin, and the bullet-proof Oktopus is another proof of the brand's mission. No, the Oktopus Moon 3DP Black Ink doesn't have a dive bezel, meaning it won't master the ISO demands for a "proper" dive watch, but do we care? Consider it a unique sports watch that has more wrist presence than a few brash Hublots put together, and you'll get the picture. At €20,050, you can sense the development costs that a small brand like LW faces. But with only 20 examples produced, you can basically consider this a bespoke timepiece.
Is the Linde Werdelin Oktopus Moon 3DP Black Ink too tough for you? Or do you consider this bad boy too big due to an overfamiliarity with small-cased retro? Let me know in the comments, my dear Fratelli.
Find me and follow me: @thorsvaboe