The New Boldr Safari Vogelkop Superb Is Almost As Black As The Bird-Of-Paradise That Inspired It
It tries to seduce you with its pitch-black dial and bright blue accents
I've always wanted to be a bird-of-paradise a little bit. But that's exactly the problem; you should go all in or you'll never really become one. I guess I'm just too modest to be one. If you're just like me, Boldr now offers you the opportunity to at least pay tribute to a recently discovered bird-of-paradise, the Vogelkop Superb (Lophorina niedda). And the good thing is that the watch is not all that outgoing. That's because the Boldr Safari Vogelkop Superb is almost all black. There are just a few light blue Super-LumiNova accents on it to pay tribute to its inspirator. Let's take a quick look!
Last year, Boldr launched its all-black Venture Singularity, which was based on our galaxy's supermassive black hole, Sagittarius A*. That was an all-titanium PVD design with the same Musou Black dial as today's timepiece. If you're not familiar with it, Musou Black is a paint that absorbs 99.4% of the light on its surface. I know, it's not as much as H. Moser & Cie's Vantablack dial, which absorbs an impressive 99.96%. Then again, this Boldr Safari isn't a €25,000 watch either. It's not even close. Besides, the Moser isn't inspired by the Vogelkop superb, an actual bird-of-paradise that was discovered about four years ago!
The Vogelkop Superb
Yes, let's talk about the Boldr Safari's inspirator first because this is kind of like the Johnny Bravo among the birds-of-paradise. It lives in the region of Vogelkop in western New Guinea, hence its name. The male Vogelkop Superb is a black bird with bright blue and green feathers around the underside of its neck. And there are also two very bright blue and green dots right next to his eyes. In addition, he has a black cape, which actually absorbs 99.95% of the light, so you could even nickname it the Vantablack bird.
Although the Vogelkop Superb's outfit is not unique — there was already another Superb bird-of-paradise species with almost the same one — its courtship dance definitely is. This one doesn't hop like the other but moves from side to side, and its cape fans out like a crescent instead of an oval. I highly recommend you
watch this video
because it's truly something to behold. I can definitely imagine being impressed by it if I were a female Vogelkop Superb! So, let's see if the Boldr Safari Vogelkop Superb is just as impressive.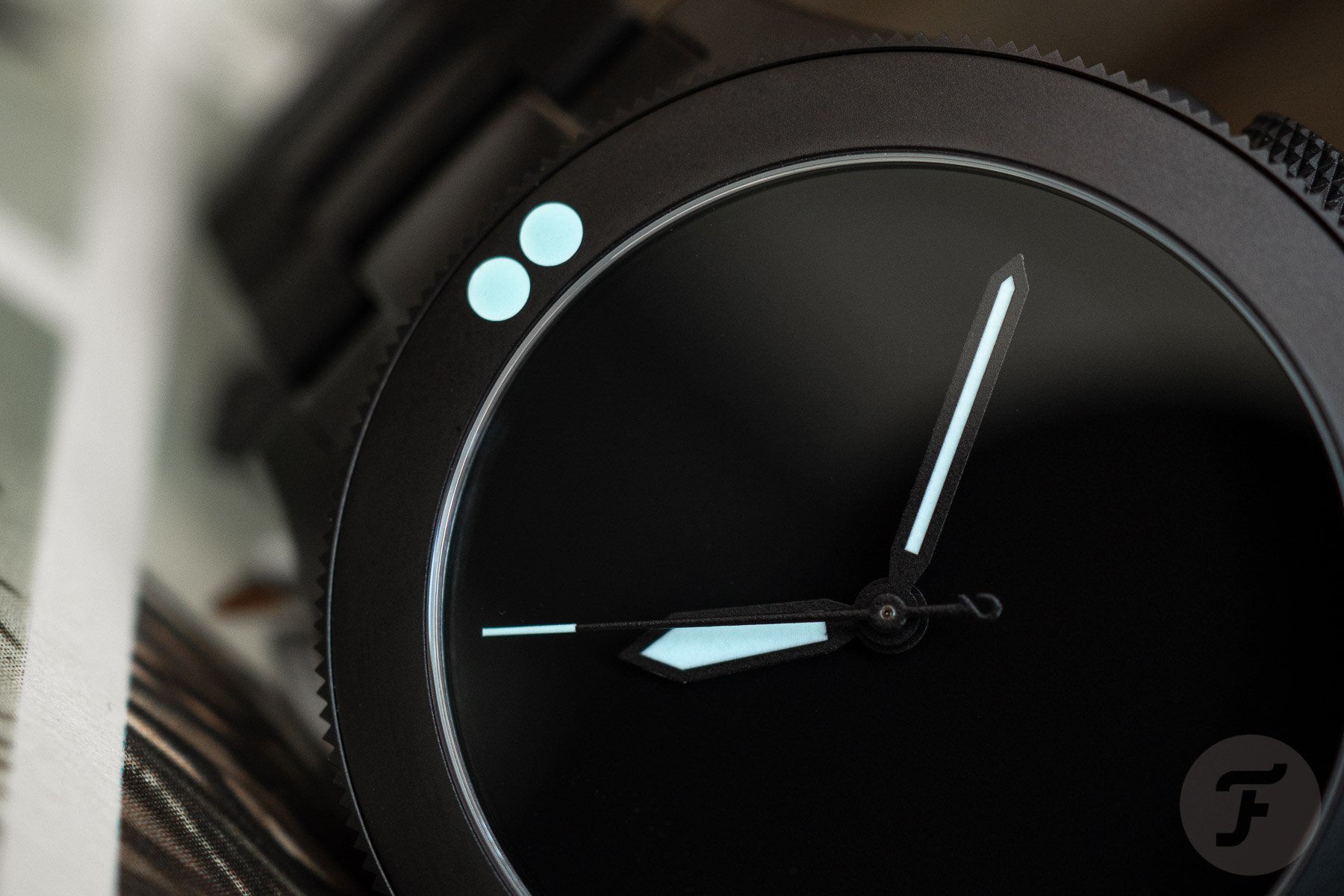 The Boldr Safari Vogelkop Superb
Well, the watch definitely shares its outfit with the bird-of-paradise as it's an all-black design with light blue accents. And that's exactly what makes this watch so special because, when you look at its size, it looks like a fairly generic dive watch. It measures 40mm across, 12mm thick, and 46mm from lug to lug. But size doesn't tell you everything because the Vogelkop bird-of-paradise also isn't impressive because of its size. It's more about that particular courtship dance routine.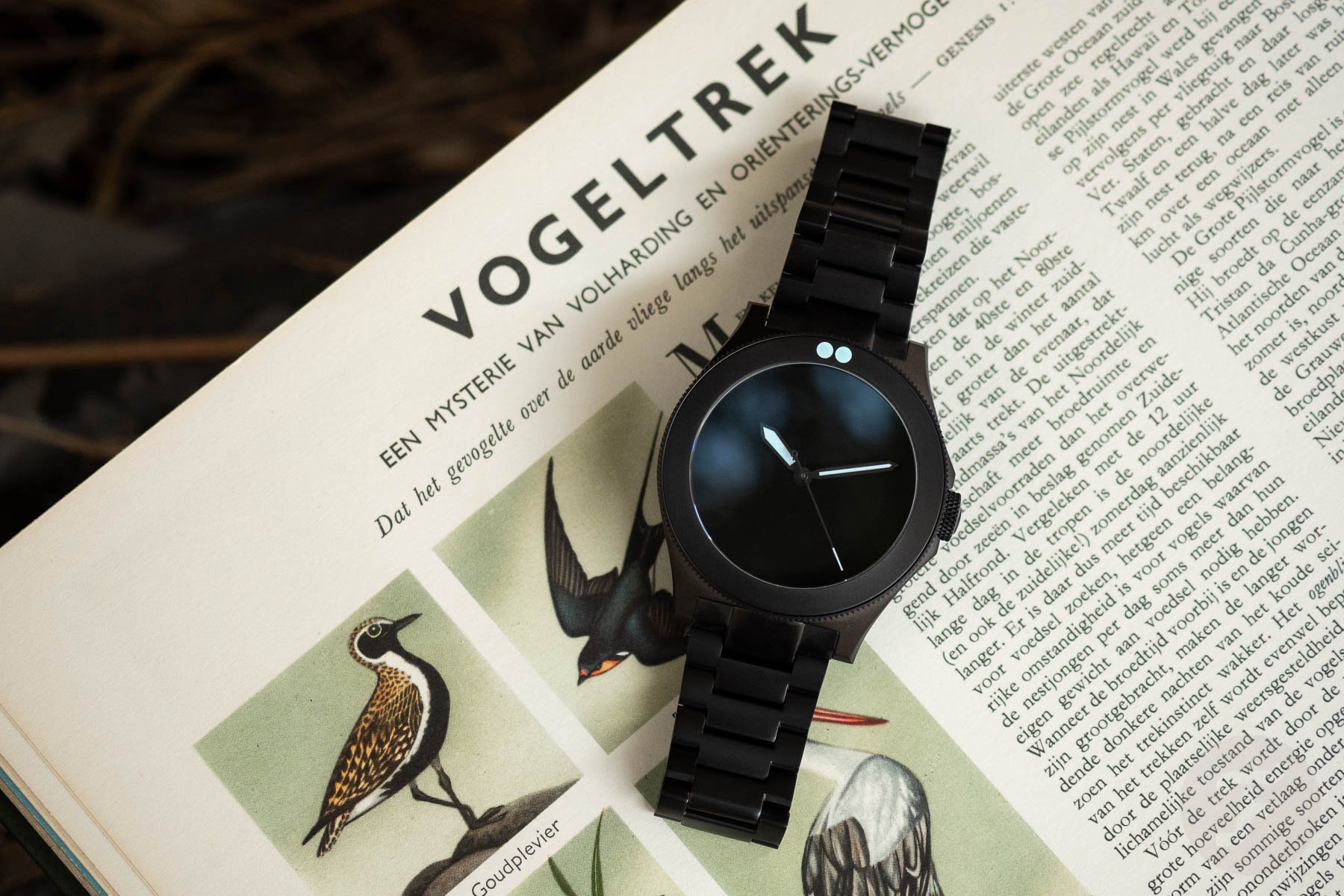 Of course, the Boldr Safari won't do any dancing, but it definitely looks impressive with its all-black outfit. The Musou Black dial is an especially nice addition because it really does look like you're staring into a deep, dark abyss. But it also looks like it's staring at you because of those light blue dots on the black bezel. To my taste, they're a bit too close to each other, but I guess it would be hard to determine the right position of the bezel otherwise. The bright blue accents on the hands stand out very well, so even though there are no indexes, reading the time is still fairly easy.
The Safari Vogelkop Superb features a Seiko NH35A automatic movement, which is visible through the sapphire case back. That case back also features topographic artwork of the Vogelkop Superb bird-of-paradise. And I'm not sure how good of a swimmer that bird-of-paradise is, but with a 200m water-resistance rating, the Boldr Safari certainly is. 
Available now
Boldr is releasing the Safari Vogelkop Superb today, March 3rd, which is World Wildlife Day. By doing so, the brand would like to raise awareness of how deforestation is destroying the natural habitat of these birds-of-paradise. You can read all about conservation efforts on the website of Cornell University's Lab Of Ornithology. And if you'd like to know more about the Safari Vogelkop Superb, please take a look at Boldr's official website. The watch can be yours for US$449.
Let me know in the comments who you'd like to perform your courtship dance to while wearing the all-black Boldr Safari Vogelkop Superb!