The Story of Lume — Part Two
Albert Zeller of RC Tritec offers us a glimpse into the lab and the future
Following a comprehensive interview with Albert Zeller of RC Tritec, this week, we conclude with the second and final part. This is where the story of luminescent materials enters the modern age, starting with a call from a certain Mr. Hayek and a two-week deadline to drop radioactivity. Here, the story of lume takes a creative and more sustainable turn for the future.
RC Tritec is the company behind Swiss Super-Luminova. The company's chemical and material development is one of the reasons we can read our mechanical watches at night today. We are living in a colorful world where #lume and other related hashtags have close to a million related posts, but do we know all the facts? If you haven't read our first part, have a look at that first, and today, we'll conclude with some unknown twists to the tale.
The '50s and onwards
In the 1950s, lume application on watches was slowly becoming a desired feature. Albert Zeller tells us, "We were the first ones to have had a stable combination of the two main materials, and the first ones to get an import license for the American market. Back then, the watch industry in Europe was not big, and brands like Timex had the lead. We needed the US market before Europe followed. We managed this for a few decades until the end of the '80s when the perception of radioactivity changed." With the Cold War and the accident at Chernobyl, people were not really radioactive-friendly anymore. For RC Tritec, an upheaval in the industry at large was instigated by one phone call. The Swatch Group was a dominant force, and a fateful call came in from Mr.Hayek one week before Christmas.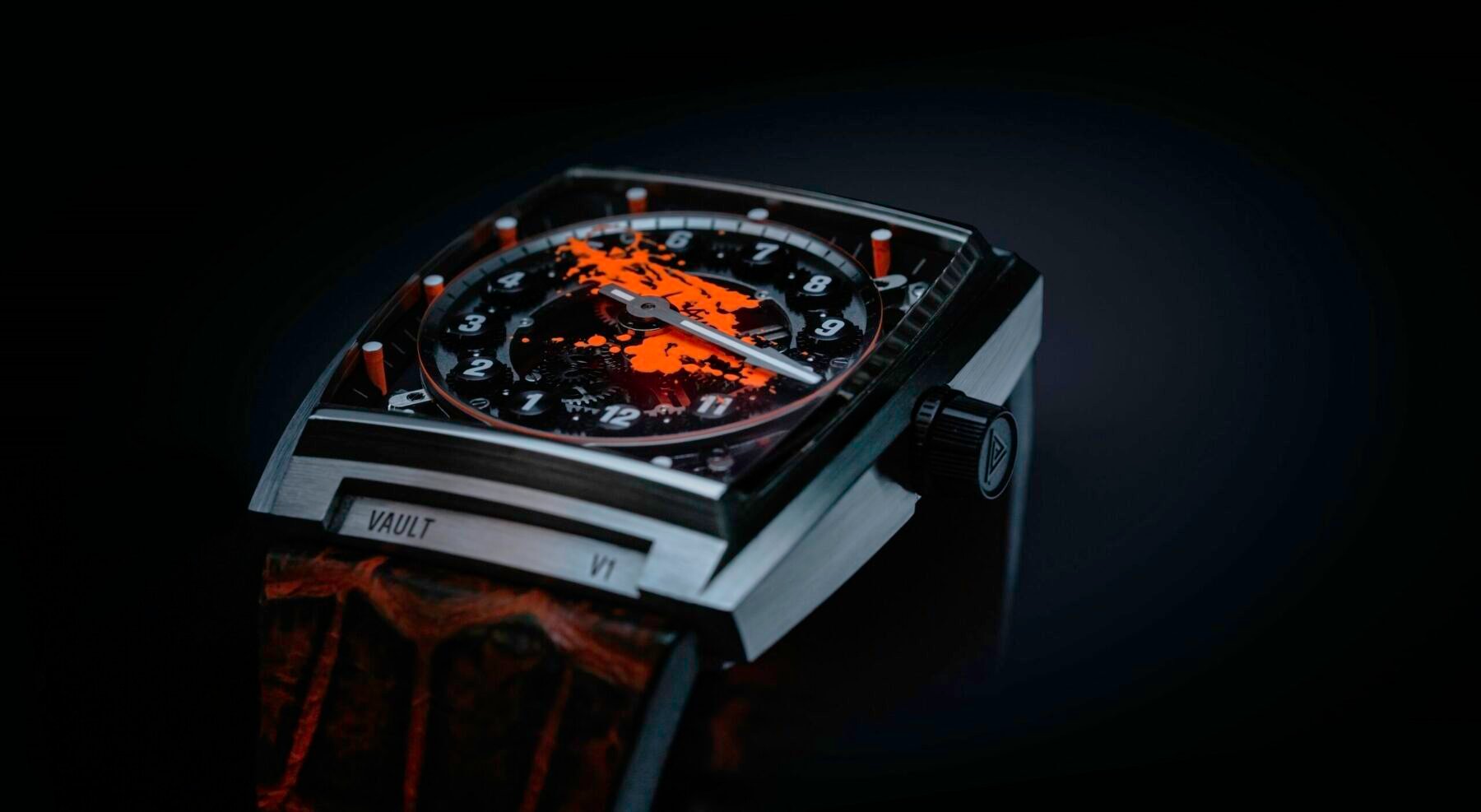 A big change with a short deadline
Albert tells the story: "He told my father that he respected our work, but from the beginning of the new year, Swatch Group would stop using radioactive materials." This applied to all the watches within the manufacturing group, and it came as a shock due to its deadline — two weeks. Albert tells us that his father didn't sleep much the next couple of weeks, but he had to react. "My father had found an interesting material a few years before. It was a strong, hard, and slightly luminous powder, but it was too grainy, it was too hard. It was left on the side as unusable for the watch industry, but given to a partner company in Japan called Nemoto."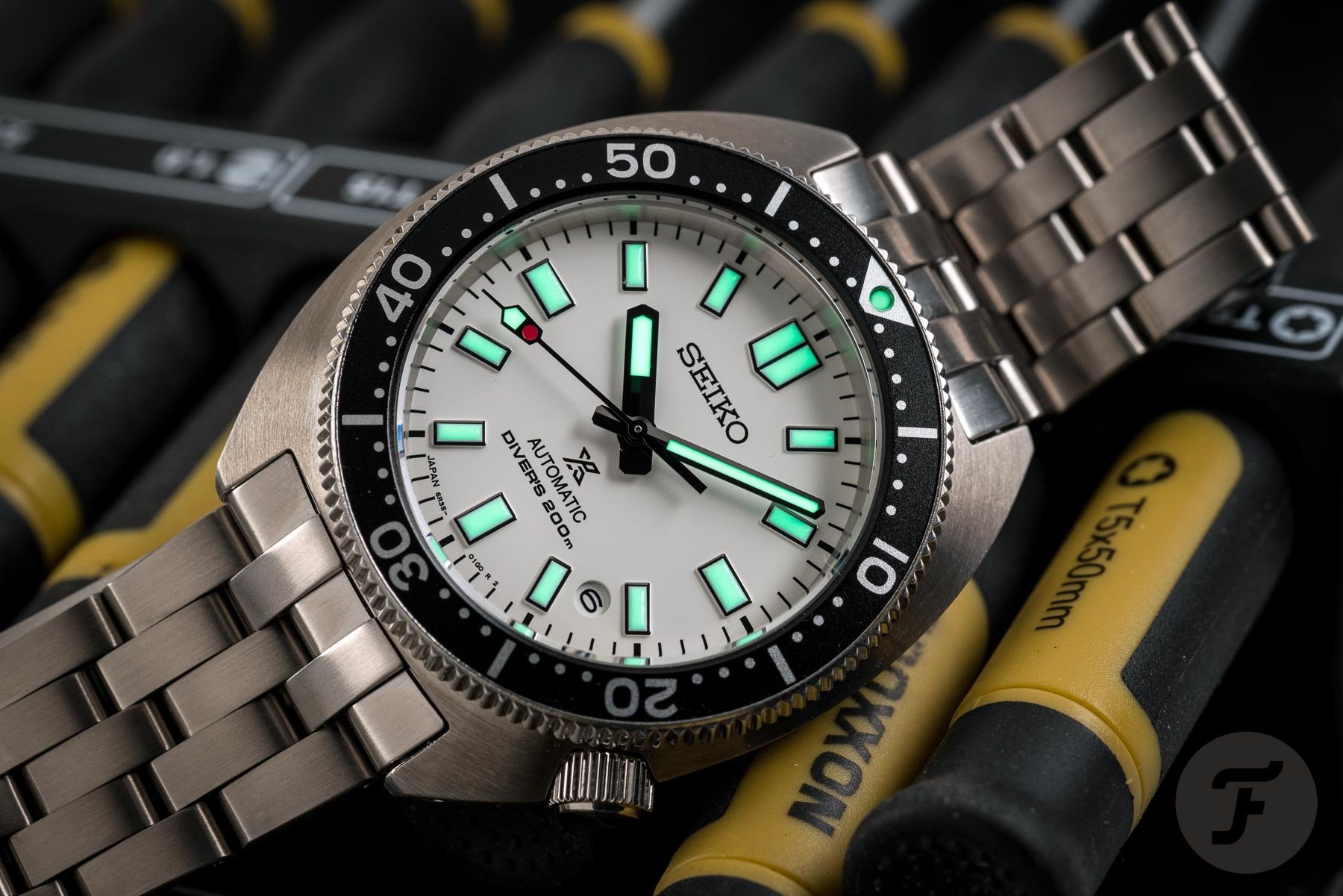 The Japanese connection that created the age of Swiss Super-LumiNova
With this turn of events, RC Tritec's Japanese connection actually sparked the healthy, powerful lume we know today. Mr. Zeller tells us more: "Nemoto offered the same service as we did, but for the Japanese market with Seiko, Citizen, and other brands as customers. The Japanese discovered that by adding rare earths like dysprosium into the crystal structure, they had a well-performing luminous pigment. Based on this, Nemoto launched a patent based on the raw material my father gave them, but they did not have a chance to enter the European market. The import challenge happened because of the quartz crisis."
The knock-on effect of the all-encompassing quartz crisis meant that Swiss brands didn't want to be dependent on a Japanese company.
Remembering what the situation was back then with Seiko and other Japanese brands dominating the market with quartz watches, Swiss protectionism came to the fore. Albert says, "Our Swiss brands told us that it was nice to have lume production in Japan but wanted a Swiss manufacturer for these materials." The knock-on effect of the all-encompassing quartz crisis meant that Swiss brands didn't want to be dependent on a Japanese company — a company they felt was part of the very reason storied Swiss mechanical watch brands were closing shop.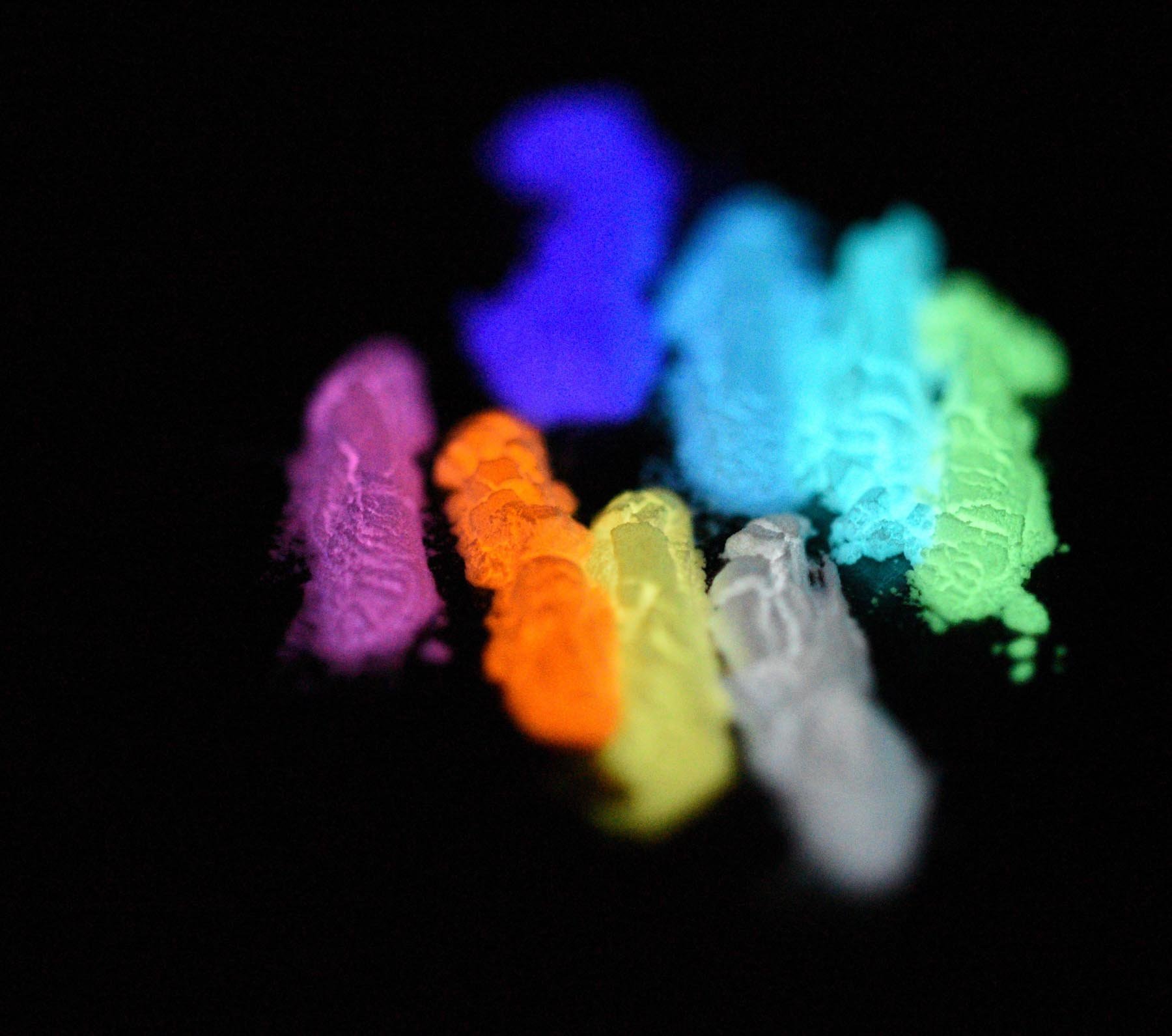 The birth of Swiss Super-LumiNova
This is where the plot thickens and Swiss Super-LumiNova gets its name via the Japanese connection. Albert tells more: "So we decided we had to collaborate even closer with Nemoto and founded a joint venture here in Switzerland operated by RC Tritec. This joint venture is called LumiNova Switzerland, and it produces luminous pigments for the entire watch industry in Teufen in eastern Switzerland. The brand name is Swiss Super-LumiNova. We have a close collaboration on research and development with our Japanese partners, and together on international development projects. This is how we stay on top of the performance to find the best performing new materials." This is how what started as a radioactive everyday feature in wristwatches became a Swiss institution and the strongest brand name in the lume business.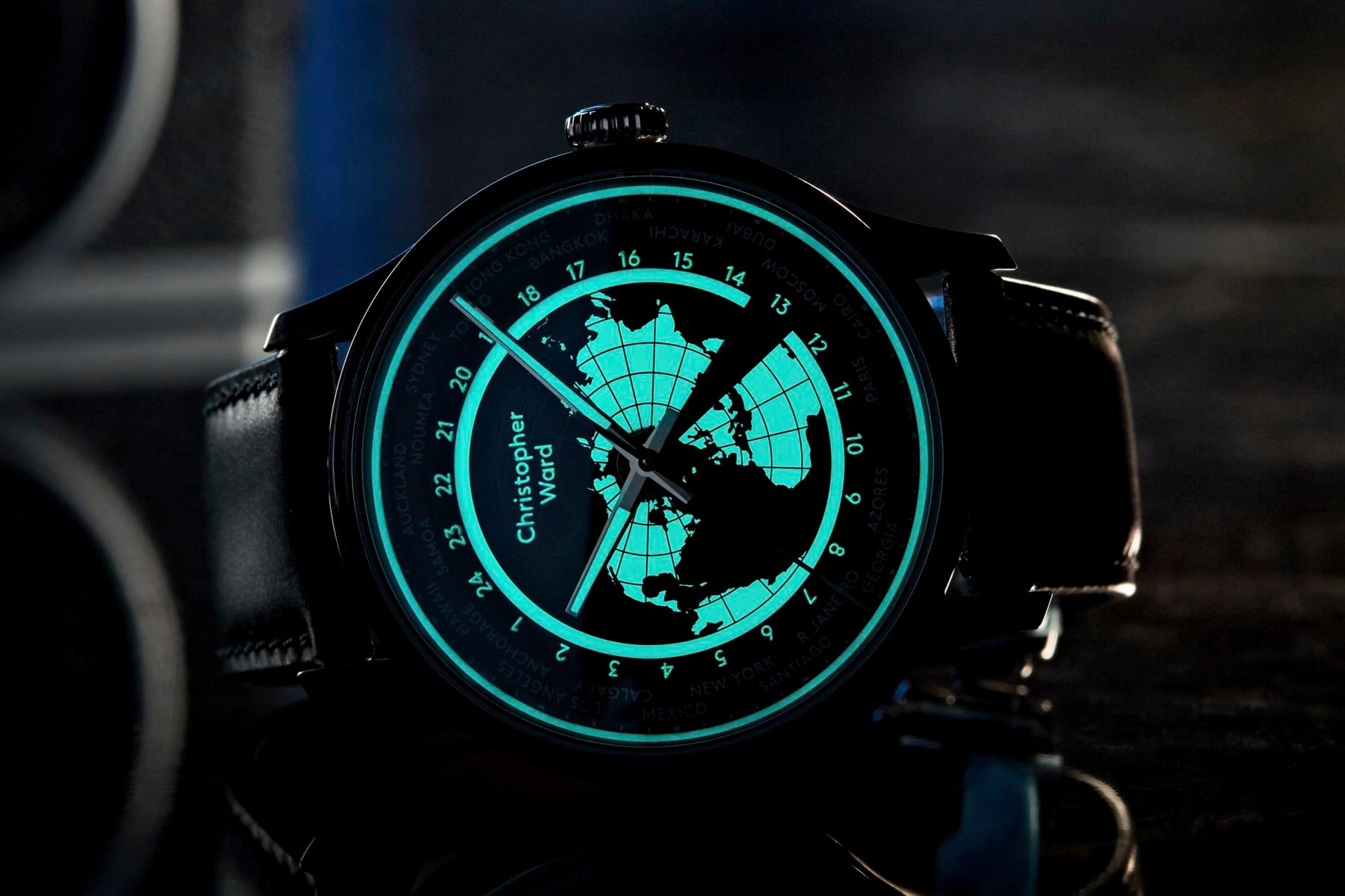 Today and the future
The market today is awash with retro watches, their "fauxtina" ironically reminding us of the radioactive past. RC Tritec is in the driver's seat, and Albert is steering the family business, telling us about what 2022 and the future brings: "We have the pleasure of serving the entire watch industry from Bienne up to Geneva. There are tons of different possibilities to implement luminous materials into a watch so that we can have a new adventure every day, finding the best-suiting solution for any design. And we are at both ends of the scale. If you have a Flik Flak, you can't have a hand application, it's too time-consuming and too expensive. Whereas if you have something from a top-notch brand, we can go for the best luminous performance. This is where we share our knowledge and discuss in detail how to construct the luminous deposit that's best for their watch."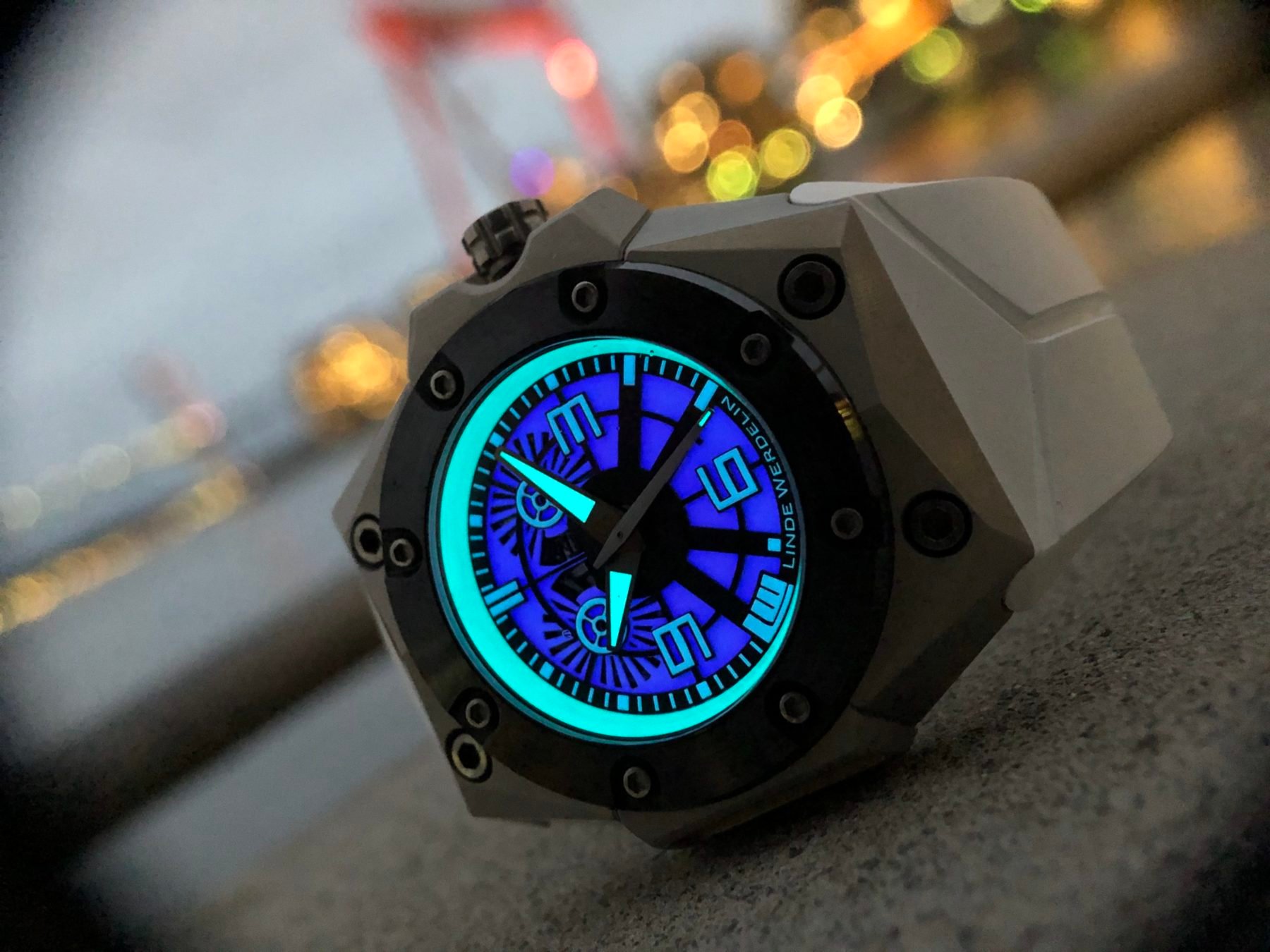 On creative diversions and "solid lume"
This year marks the proliferation of multicolored lume and the introduction of solid, machined lume by companies like H. Moser. Take the Linde Werdelin × Black Badger collab. Albert remembers the watch: "Yes, the one with the three different luminous emissions. James went over to us and developed the material together with us then. James works with our materials as the base material, but the way he uses them is maybe a little bit different than others do. I think he has more of a pirate-style approach, doing wild things. As a company, we have to maintain the luxurious, serious approach because some brands expect that from us, even though we're a complete creative team. But in collaboration with him, we can and have developed new and beautiful applications."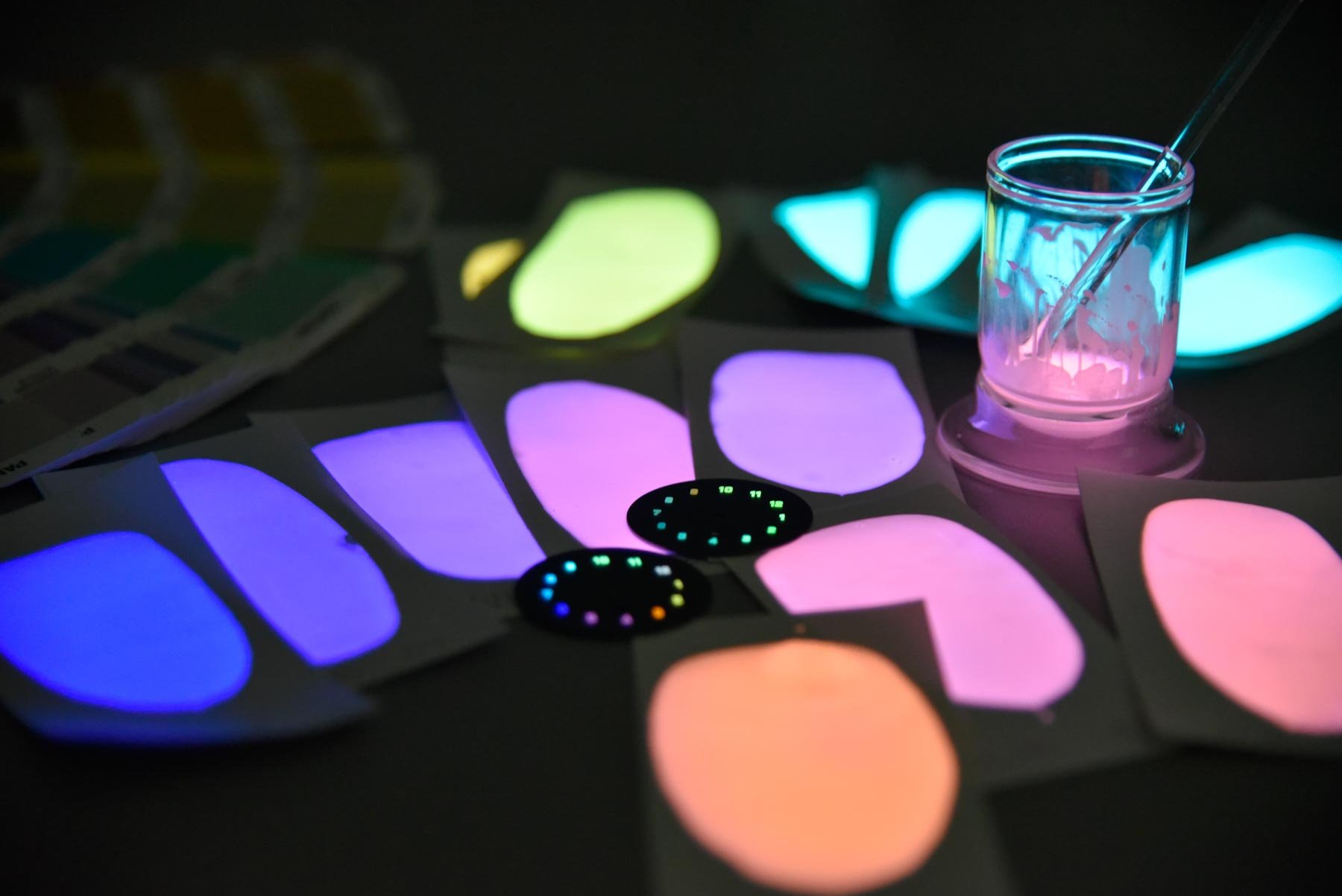 How is the strength of luminescent pigments measured?
This is something that I bet many of you have been wondering about. What is the difference between the various grades of Super-LumiNova, and how is it measured? Albert opens the door to his lab. "We have been developing our own standards because there was no tool on the market to measure the effect, even if two ISO norms exist. In short, we take a sample and let it completely deactivate in the dark over several days. Then we activate it with 400 lux with a D65 lamp — that's like warm natural light — for 20 minutes. We then measure the luminous decay every minute or at the interval that we need to until it crosses a point of 39 nanocandela. This unit is considered the border of visibility.
According to the norm, everything above is visible, while everything below is not visible anymore. For a top-performing pigment, luminous decay is not as steep as for weaker-performing pigments, but on a flatter curve. So the time until the two curves across each other is longer, so it's longer visible. And during that span of time, it also performs better because the luminous intensity is higher."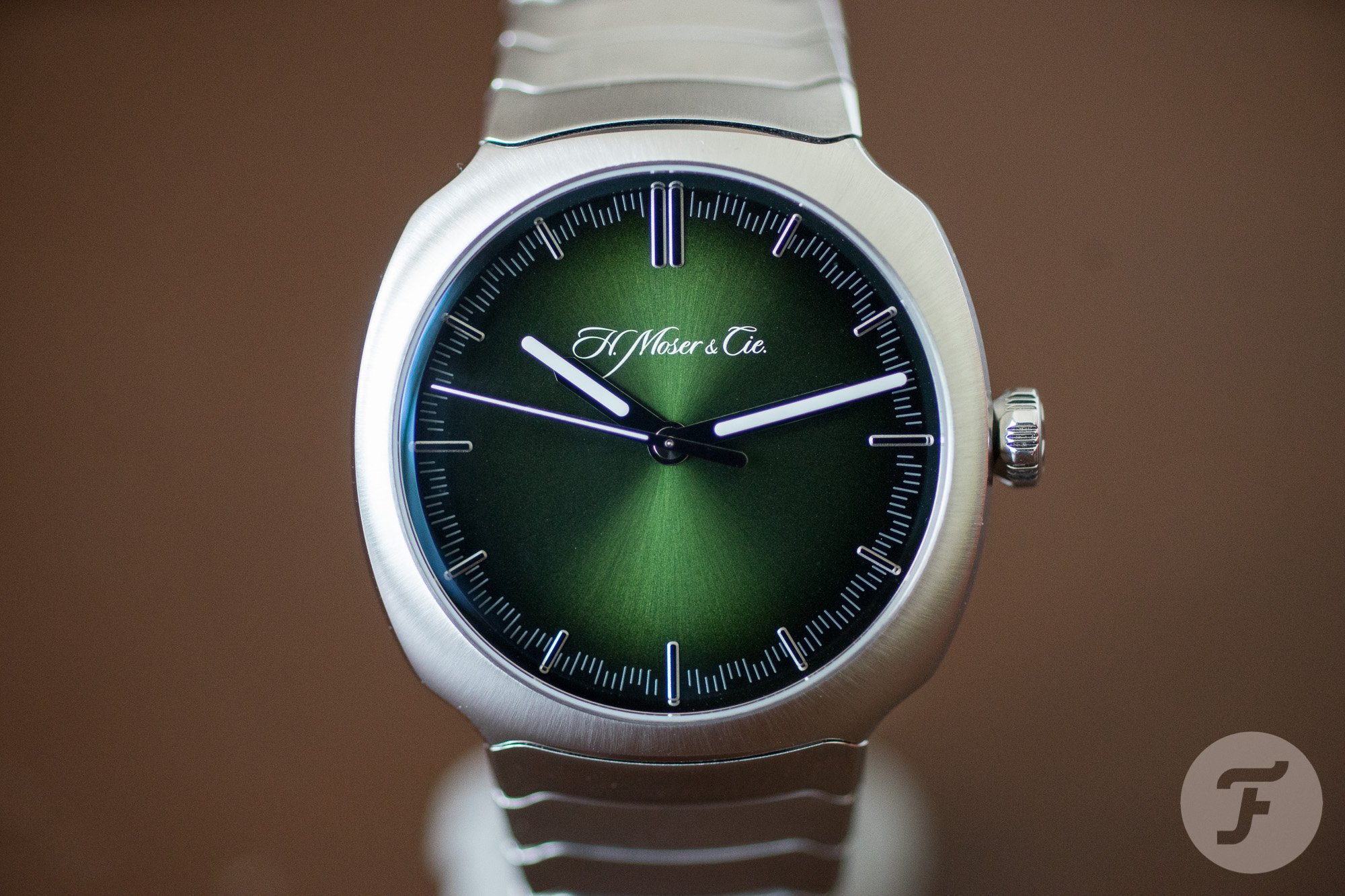 What is solid lume?
At the Geneva Watch Days last year, I had a closer look at the H. Moser & Cie Streamliner with its solid lume insert in the hands. I ask Albert to tell us more about this new process. For this, Albert leaves the camera and returns with a lume block. "The material is not really machined. A mold is made to the shape of the part, a template. This is filled with highly concentrated Super-LumiNova, which is then unmolded directly onto the component. Every single grain of Super-LumiNova is like a little light battery, and if you add a lot of light batteries, it'll perform better than a thin layer. We are doing the same, and one of our famous customers is François-Paul Journe, working together with the company that produces dials, Les Cadraniers de Genève."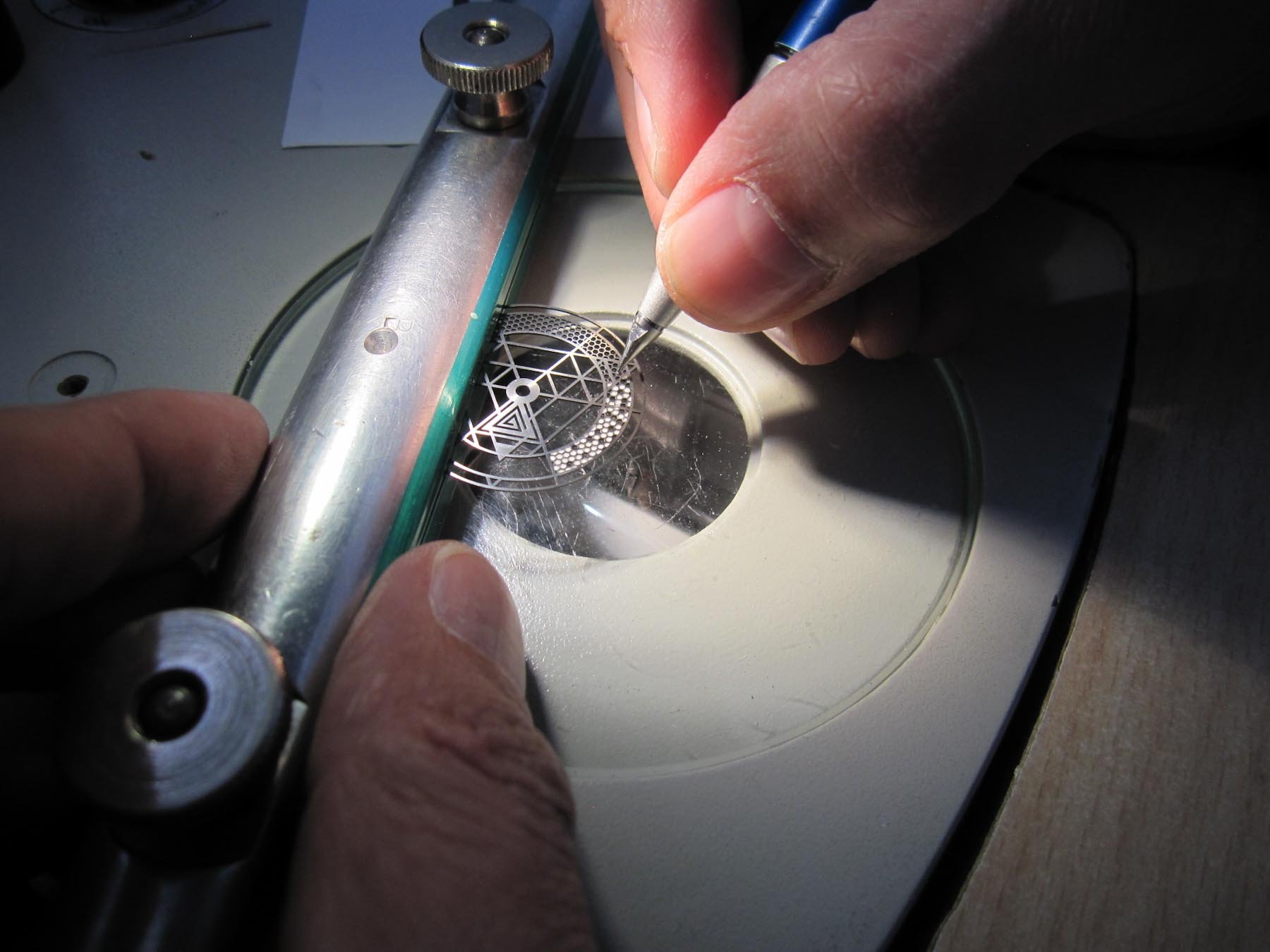 What is the difference between lume grades?
"C1 is just a color of daylight, a white color pigment. This grading remains from the tritium times. We have around 18 parameters that influence performance. This ranges from the purity of the raw material to the material mix itself, to the nature of the furnace, and the temperature fluctuation under production. The finished blocks are machined to become a powder. If you use too much force, you will destroy the luminous performance. So we have to go as gentle as possible, but as strong as necessary. There's a lot of manual sifting just to separate the bigger pigments from the smaller ones. And the know-how from the last 30 years is vital. We might be working with small parameters, but if you put them all together, they make a big difference. Today, our top-grade X1 has almost double the performance of the original material and it's also faster to charge."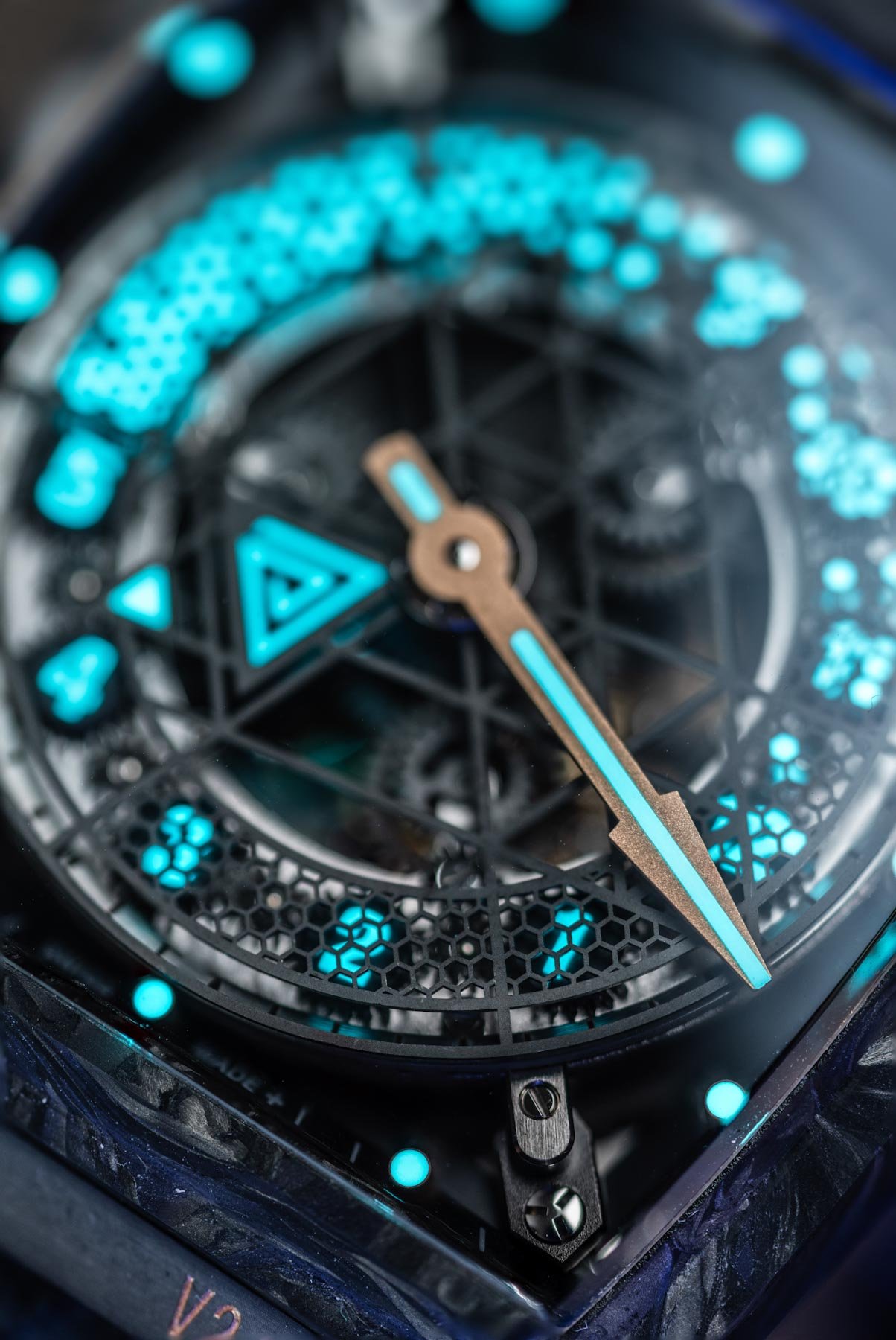 What's in the future?
Albert tells us, "We try to find improvements, being in a continuous research-and-development project. But you cannot force innovation. Now we are following a rather exotic approach, which is very promising. This includes new technology for producing molded solid indices, while we're also working on the X2. We have found factors that can influence performance, for sure. And we have something which is already better than the X1, but not yet suitable for production. I expect that within the next five years, all of the sports-watch brands will use this new technology for their hands and dials, as long as it's worth the cost. You cannot expect to get a watch for 200 Swiss francs with this new technology, but when looking at watches from three-and-a-half-thousand euros and up, it makes sense."
To conclude, what does Albert Zeller radiate (sorry) as the fourth-generation leader at the forefront of luminous-pigment creation? Albert has an inflective enthusiasm and energy. This proves not only that we have a bright future ahead of us with our watches lighting up the night but also that you should always work with something you love. Zeller adds, "Luminous materials are also a kind of magic, that certain magic we all remember. Like the little luminous stars that some of you had in your bedroom as a child." And this is exactly why I will leave my wristwatch to charge on the nightstand before going to bed. To me, lume is still all about magic in the dark.
So, Fratelli, did this story illuminate (pun intended) the magic of lume for you? Let us know what you think and what your favorite lumed watch is. Hell, you might even be a full-lume-dial collector for all I know.
Find me and follow me at @thorsvaboe