The Top 5 Modern Watches That Indiana Jones Would Wear
Having fun with the thought of finding the right watch for the world famous globetrotting archeologist and Princeton professor
Last week, Fratello's very own no.1 Barbie fan, Thor, created a list of watches with hot pink dials. Not salmon, but loud, in-your-face pink. His fun list was inspired by the worldwide release of Greta Gerwig's Barbie movie. This week, we continue the topic of combining movies and watches. It's been roughly a month since the fifth and last Indiana Jones movie, 'The Dial Of Destiny,' came out. While reactions to the movie have been lukewarm, the movie does mean the end of an era. An era we discussed more than once at the Fratello offices. Part of those talks were also Indy's watches. Is there space in Dr. Jones' watch box for more than the official Hamilton Boulton you see in the last movie? We think there is…
This week's topic is a fun one. Many of us on the Fratello team grew up with the first three Indiana Jones movies. I was four years old when Raiders of the Lost Ark came out, so I didn't see that until a couple of years later. The same goes for The Temple of Doom from 1984. I saw both of them on VHS tapes that my parents rented. While I do not necessarily remember how old I was back then, I do very much remember seeing The Last Crusade in the movie theatre when it came out in 1989. At 12 years old, I thought it was the most incredible movie I had ever seen. The realization that it was released in 1989 and still is an excellent movie almost 25 years later is quite extraordinary.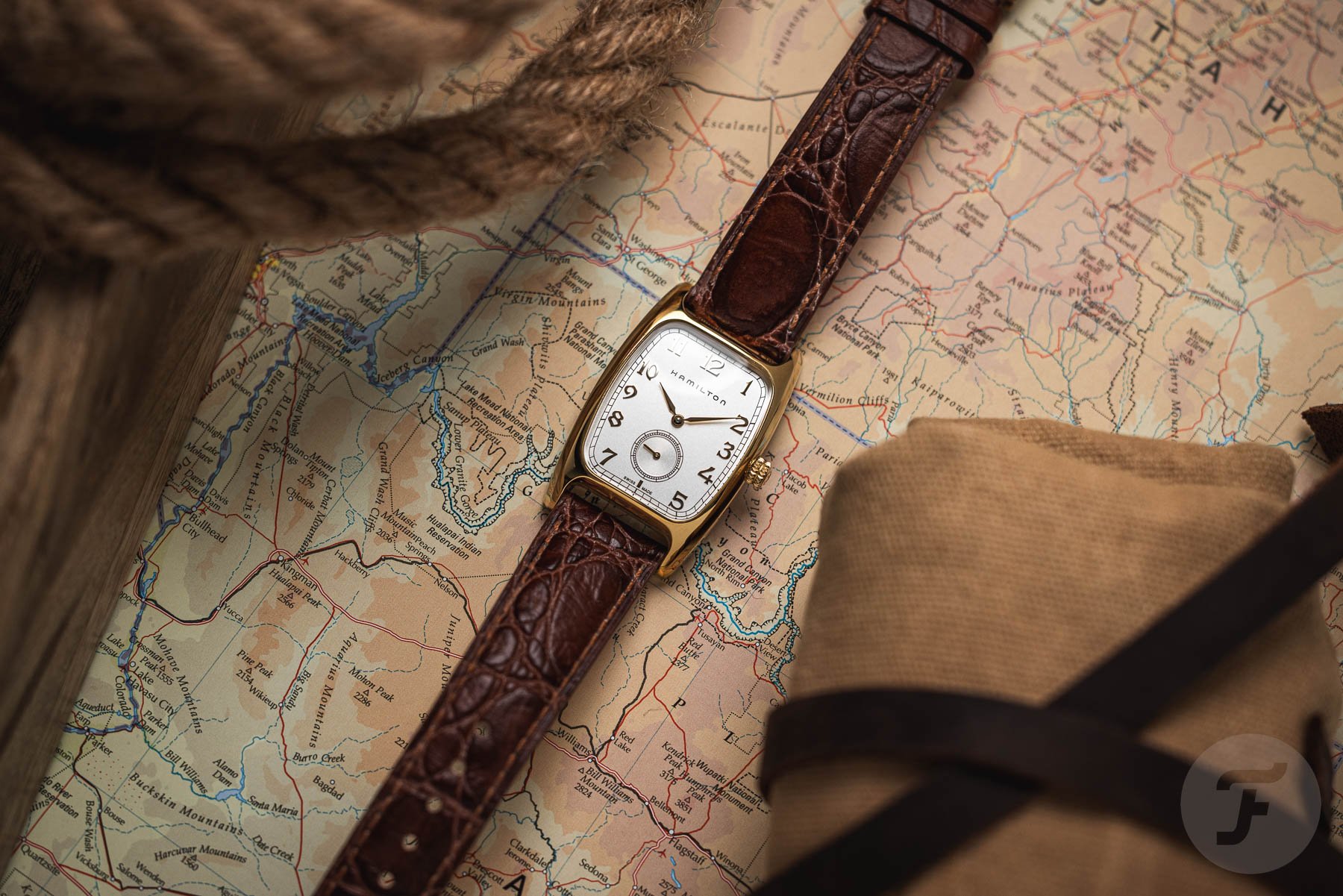 Finding watches for Indiana Jones
While I haven't seen the latest movie yet, I definitely will at one point. As I said, Indiana Jones movies were part of my youth, so I want to see the last movie of the series too. Whether it will be a success remains to be seen. The Kingdom of the Crystal Skull from 2008 was not a good movie, and it tainted the legacy somewhat. Additionally, the opinions on The Dial Of Destiny have not been strictly positive. So we'll see how that goes. But we're not here to talk about the movies per se. As most of you will know, The Dial Of Destiny features the Hamilton Boulton Quartz that Lex covered when it first came out. Reactions to that watch from you, the Fratelli, were quite strong.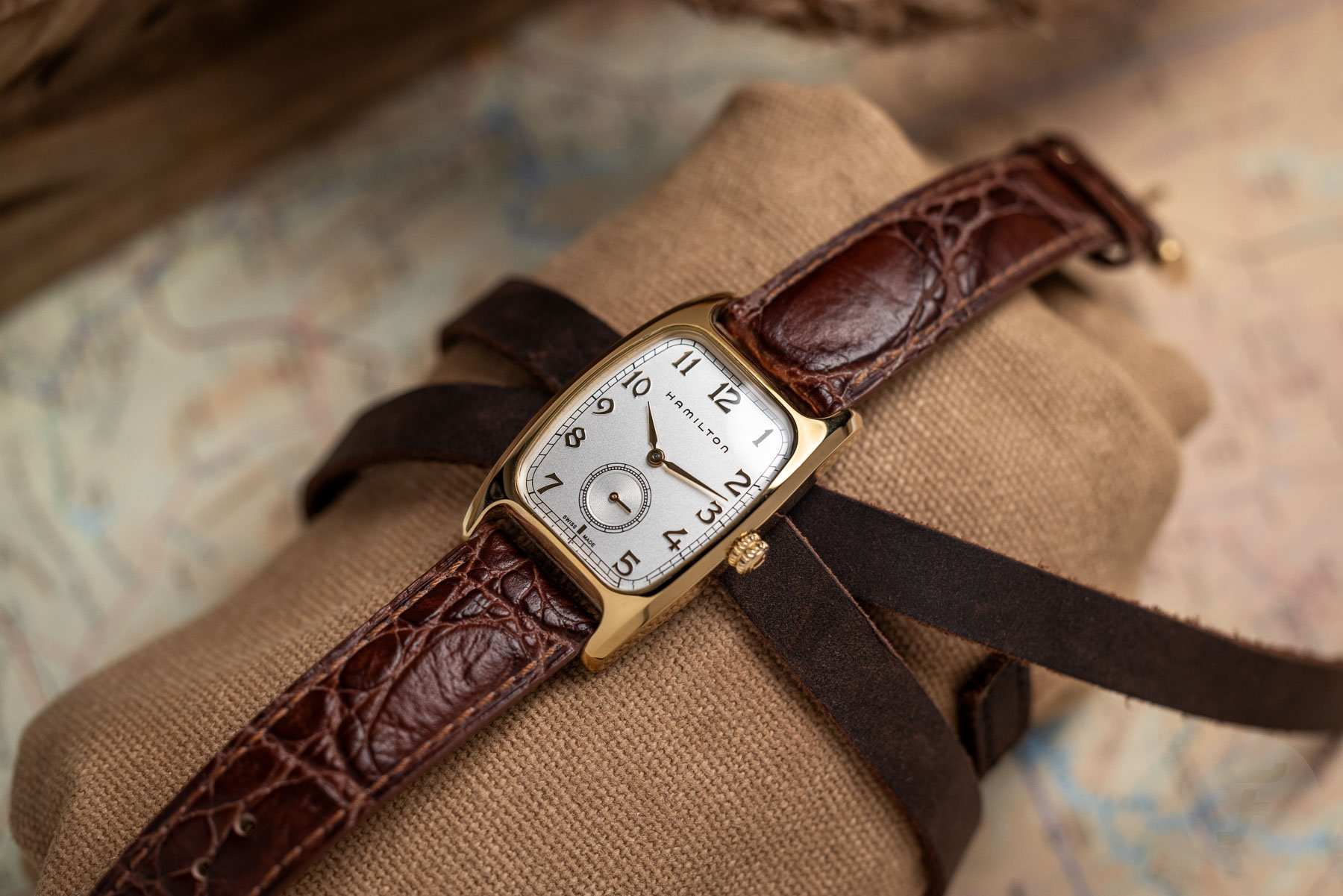 Lex funnily called it a "method-acting newcomer." It is a battery-powered watch whose inspiration dates back to 1944, when Indiana Jones might have first acquired it. People were wondering why a mechanical version was not an option. On top of that, the Art Deco-inspired watch is gold-plated and also sparked many reactions. While I like the style of the Boulton a lot—a style fitting for the time it harkens back to—it got us wondering what alternatives Indiana Jones could have worn during his career. A quick timeline check shows that Jones' movie career plays from the 1930s until 1969 when the last movie takes place. It inspired us to come up with some modern alternatives for the globetrotting archeologist and Princeton professor. Something functional and sturdy that can take a beating. A watch that fits Indy's style and adventures. So let's have some fun with these five options.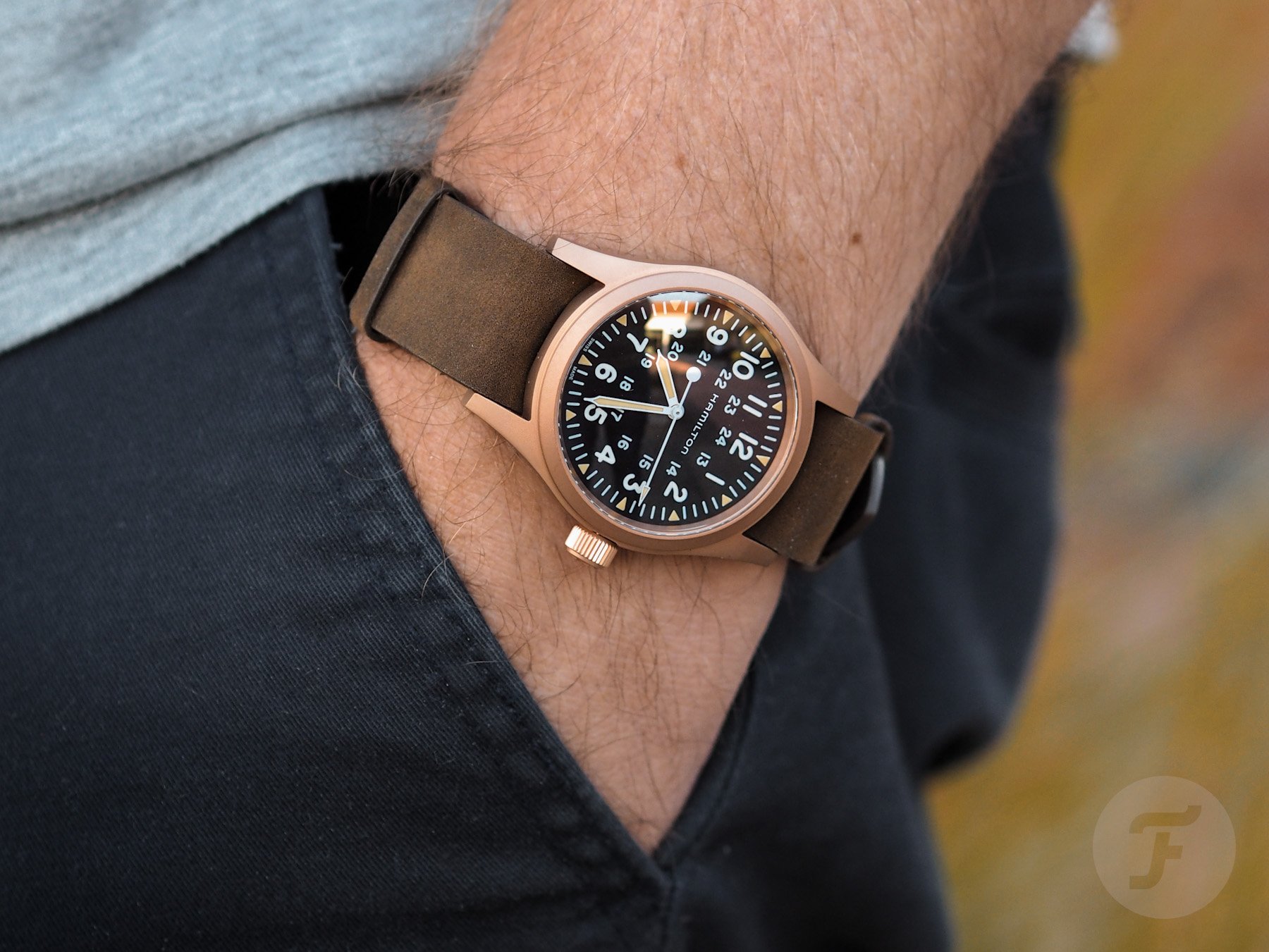 Hamilton Khaki Field Mechanical Bronze
Let's start this list with another option from Hamilton. Just for good measure, this list is in no way chronological, in case you are wondering. Instead of the shiny version of the Art Deco-inspired Boulton, Hamilton's Khaki Field Mechanical in bronze seems a much better option. This military-style watch finds its roots in the watches that Hamilton produced during WWII for the U.S. military. They proved to be outstanding functional timepieces that served the armed forces in the heat of battle. As such, the Khaki Field Mechnical is the perfect fit for Indiana Jones.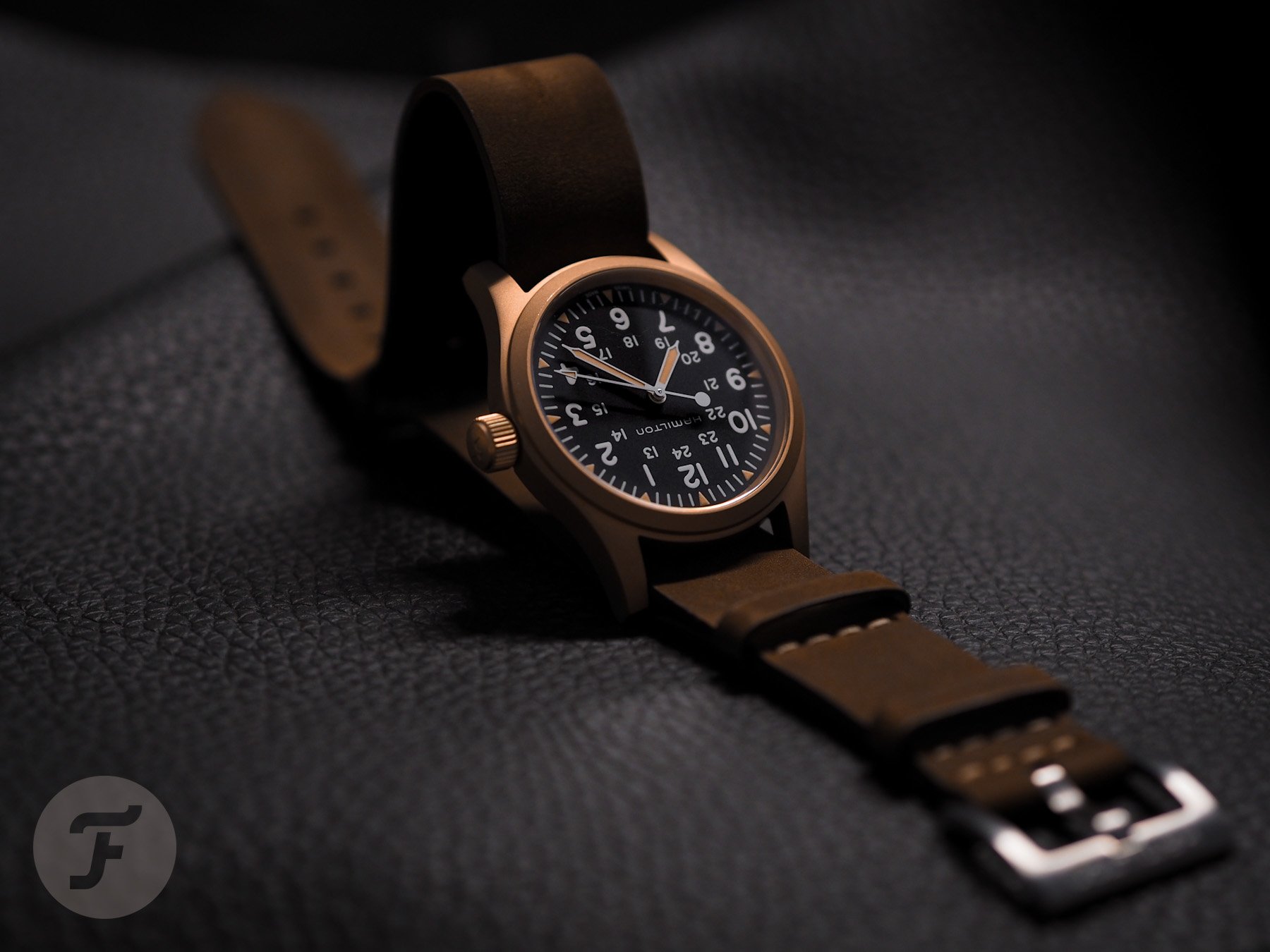 We opted for the charm of the bronze version over the stainless steel version. But that doesn't mean the stainless steel version could not be an additional option. But just look at the bronze version's style, and you'll understand that it is a perfect fit. The watch has a 38mm bronze case with a matte titanium back. The case is only 9.6mm tall, has a lug-to-lug of 44mm, a lug spacing of 20mm, and is water resistant up to 50 meters. Inside the case is the manual winding Hamilton H50 with a power reserve of 80 hours. The movement, super functional dial design, great comfort, and fantastic style make this an excellent option for Indy at €945.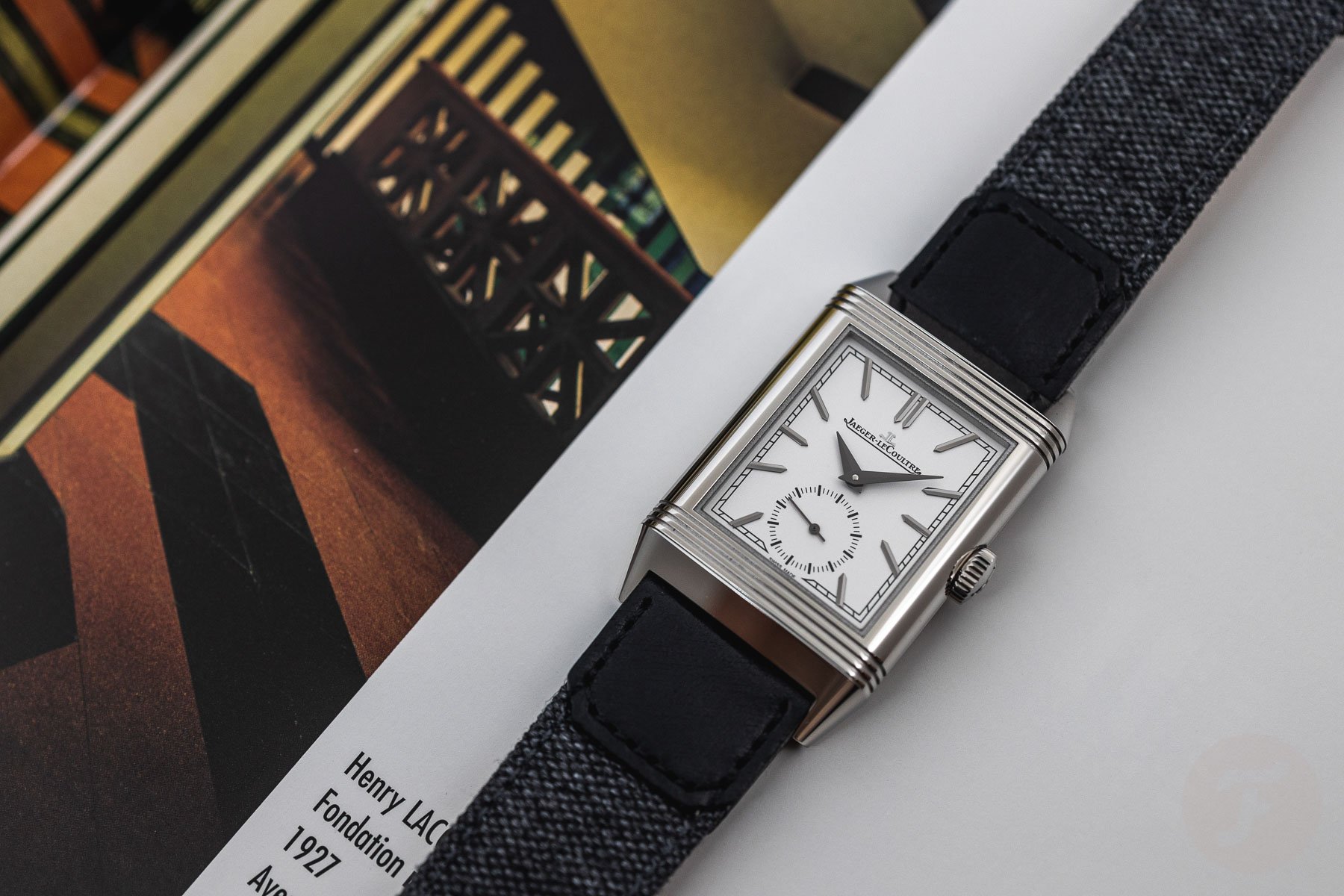 Jaeger-LeCoultre Reverso Tribute Monoface Small Seconds
Let's pick an Art Deco alternative for Indiana Jones that was actually designed to take a beating. As most of you will know, the Jaeger-LeCoultre Reverso did not start life as a stylish dress watch. It was created in 1931 as a watch to withstand the rigors of polo matches. As such, its functional properties would also make for a brilliant timepiece for Jones. While our perception has changed, it would have fit his world flawlessly. Now I doubt whether Jones would have time to flip the case if in a situation where that would be necessary. But don't let us keep that from picking it, as that functionality could protect the watch under the challenging situations Jones often gets himself into.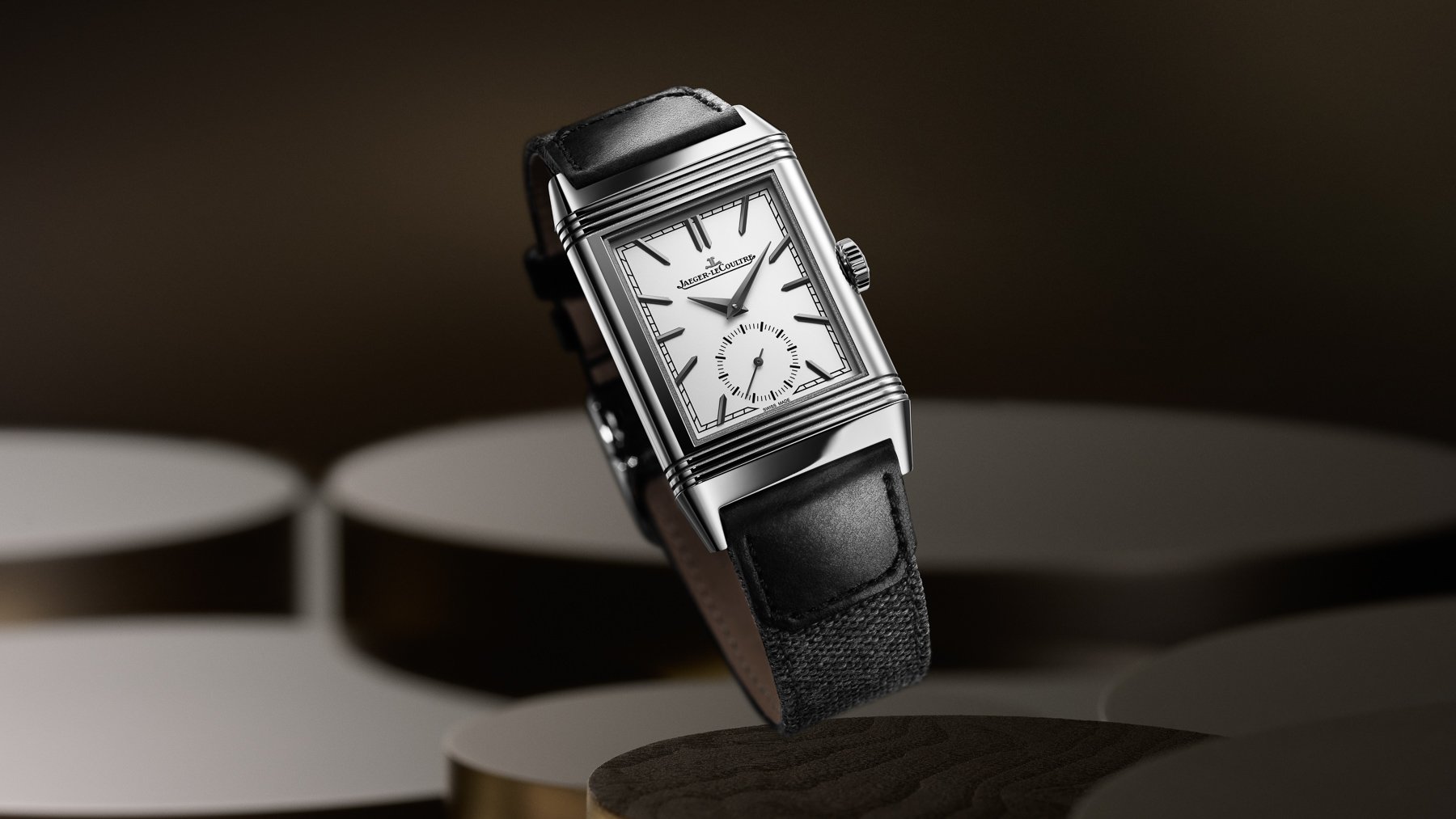 We picked the Tribute Monoface Small Seconds as it celebrates the looks of the original Reverso perfectly. The watch features a stainless steel case that measures 45.6mm × 27.4mm × 8.5mm and is water resistant to 3ATM. Inside the case, Jaeger-LeCoultre equips the watch with its hand-wound caliber 822/2, comprising 108 components, beats at 21,600vph, and has a 45-hour power reserve. In terms of colors, we think Indiana Jones prefers the combination of the silver opaline dial with the black nickel-finished hands and indexes over the colorful versions. Add the canvas and leather strap, another great option at €11,500.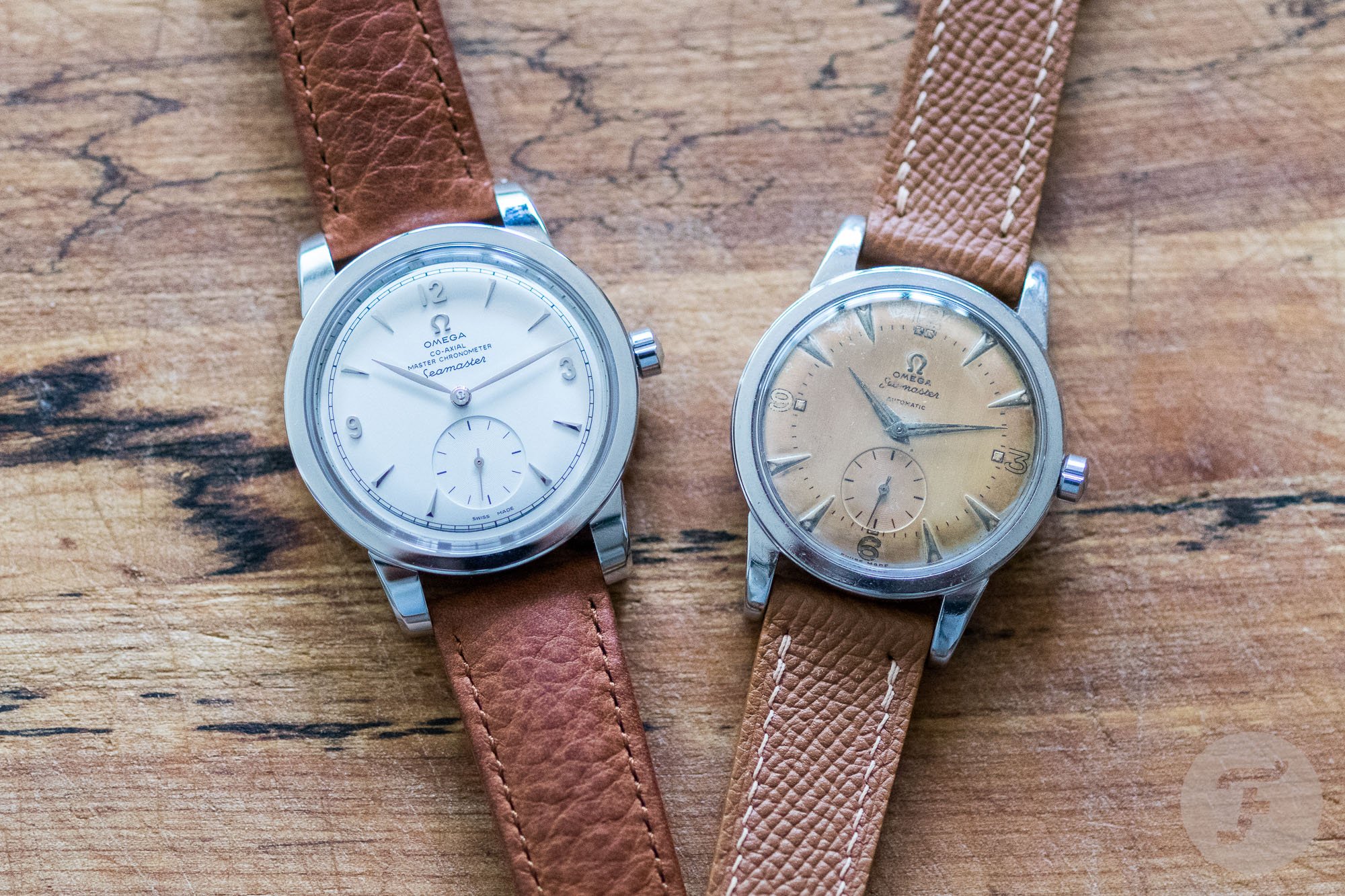 Omega Seamaster 1948 Limited Edition
In all honesty, we could have picked a lot of different Omega models. But first of all, Indiana Jones would wear a classic vintage Seamaster. No question. But as we are searching for modern watches, we'll leave that for now. Our first thought would be the Railmaster from the 1957 Trilogy. A great watch whose functional character would perfectly fit Indiana Jones. Its functional purpose of withstanding great magnetic forces fits Jones' story well. But the original watch came out in the year The Kingdom of the Crystal Skull plays. Would that be too late? We think it might be if you consider the timelines of the movies. Nevertheless, the Railmaster from the Trilogy is still a terrific option for Jones to wear.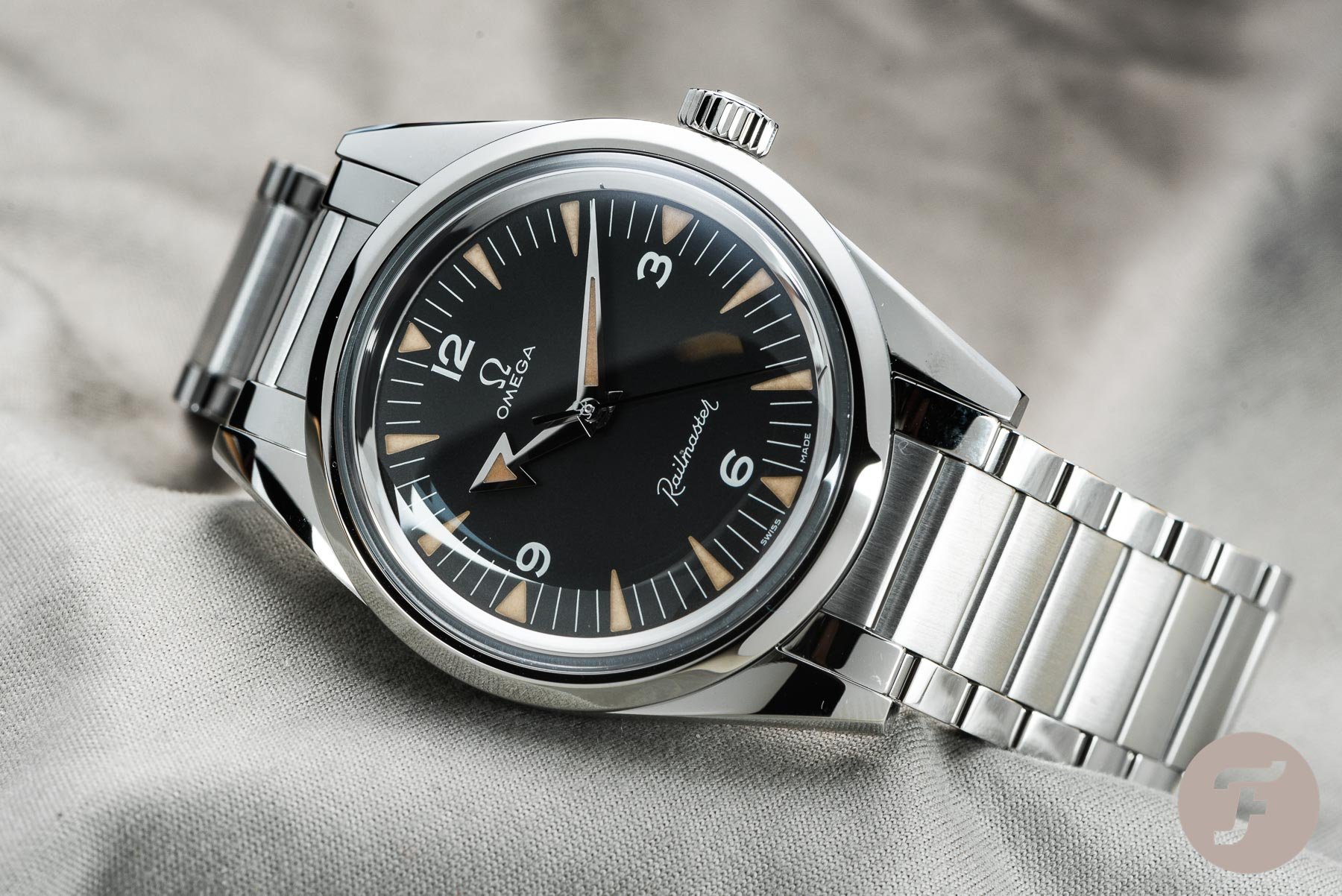 It's why we picked the first Omega Seamaster from 1948 as the next pick. As said, an original vintage piece is what Jones would wear in the movies, but the Omega Seamaster 1948 Limited Edition from 2018 would be the right modern pick. The commemorative model has a 38.4mm wide and 12.3mm thick stainless steel case with a 46mm lug-to-lug and is water resistant up to 60 meters. If you turn the watch around, you will find Omega's METAS-certified 8804 caliber behind the etched images of the Chris Craft boat and a Gloster Meteor aircraft. It operates at 25,200vph and has 60 hours of power reserve. The price of the small seconds model—our favorite—was €6,335, for what could be a stylish but capable Indiana Jones watch.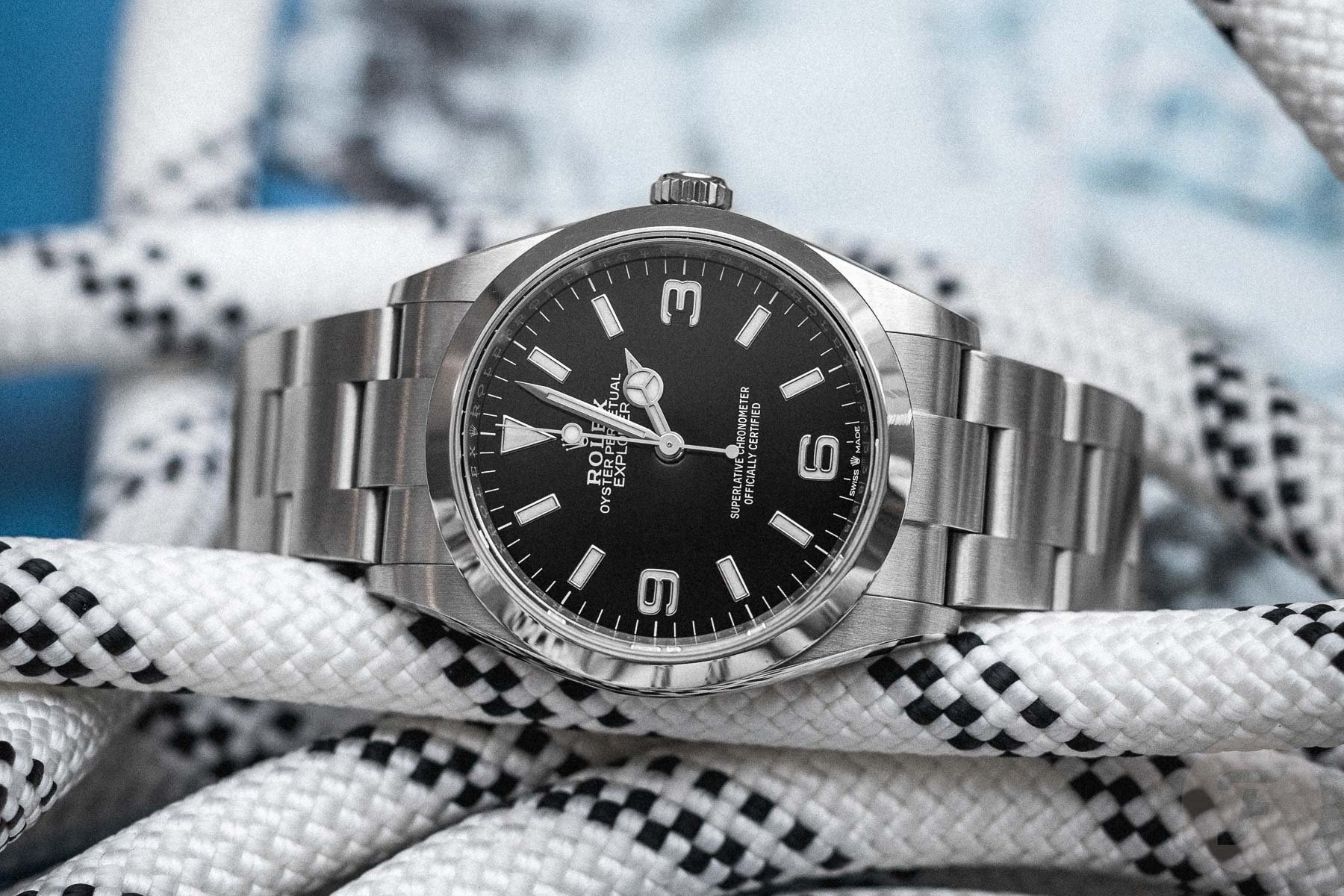 Rolex Explorer 36mm ref. 124270
The next pick is an obvious one. A Rolex Explorer on the wrist of Indiana Jones would be a great combination. Once again, it's easier to imagine Jones wearing a first-generation vintage Explorer ref. 6350, as it fits the overall timeframe and style perfectly. But once again, we are looking for modern picks for Indiana Jones. Rolex's latest generation of the 36mm Explorer ref. 124270 is still very much visually connected to that first-generation model. But the modern version is far better equipped to take all the torturous beatings Jones's enemies throw at him. The 36mm case is 11.5mm thick with a lug-to-lug of 43mm and water resistant up to 100 meters.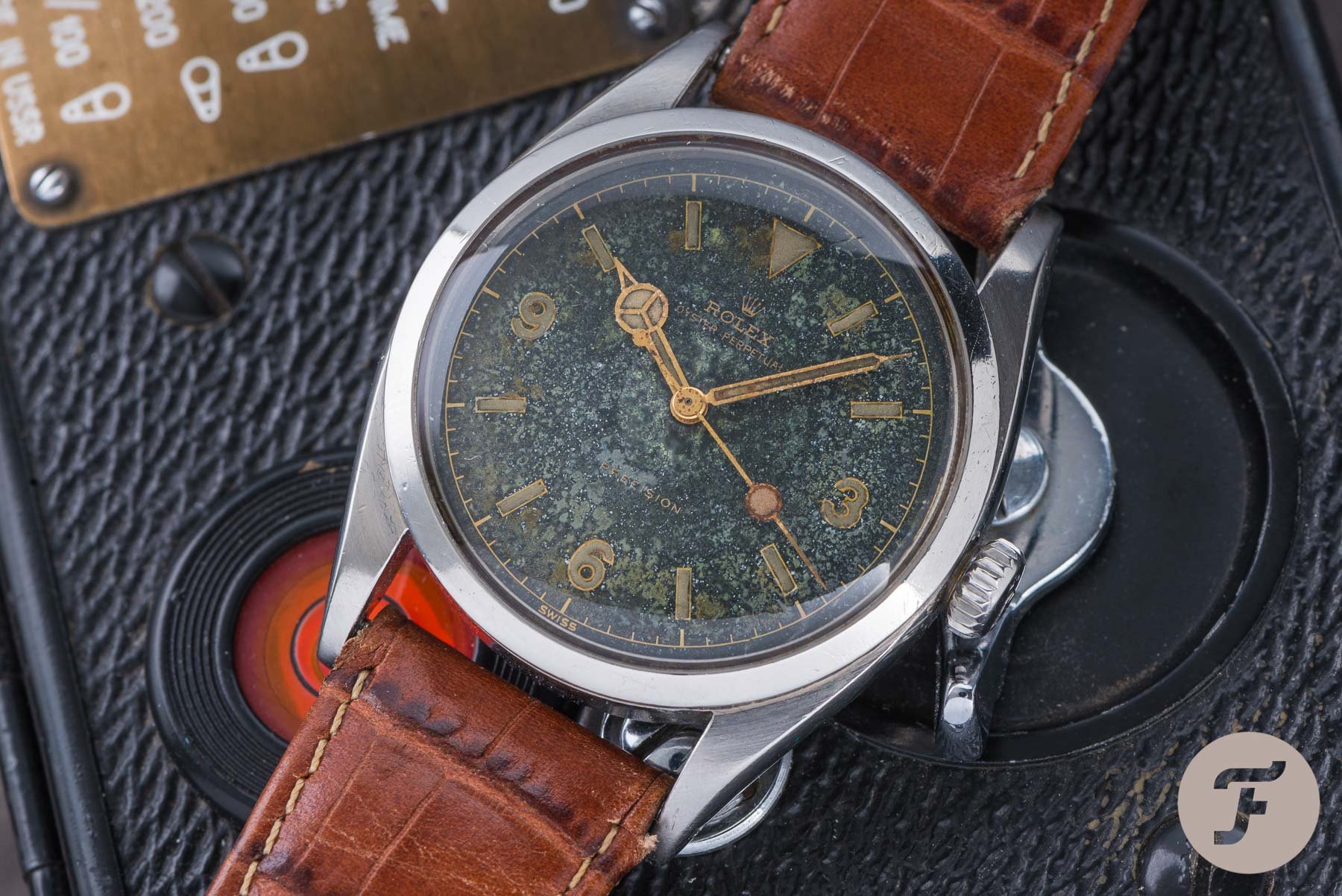 Inside the case, Rolex equips the latest of its 36mm Explorers with its in-house caliber 3230. An automatic movement that is the perfect reliable partner for Indy to power his daily beater — if ever a term was better suited. The modern movement operates at 28,800vph, has a power reserve of 70 hours, and has a +2/-2 accuracy. We all know the story of the Explorer and why this is a perfect pick for Indiana Jones during all his adventures. Once again, a vintage pick like the first ref. 6350 or the pictured ref. 6150 would be a better style pick, but by no means the better suited for all of Jones' adventures.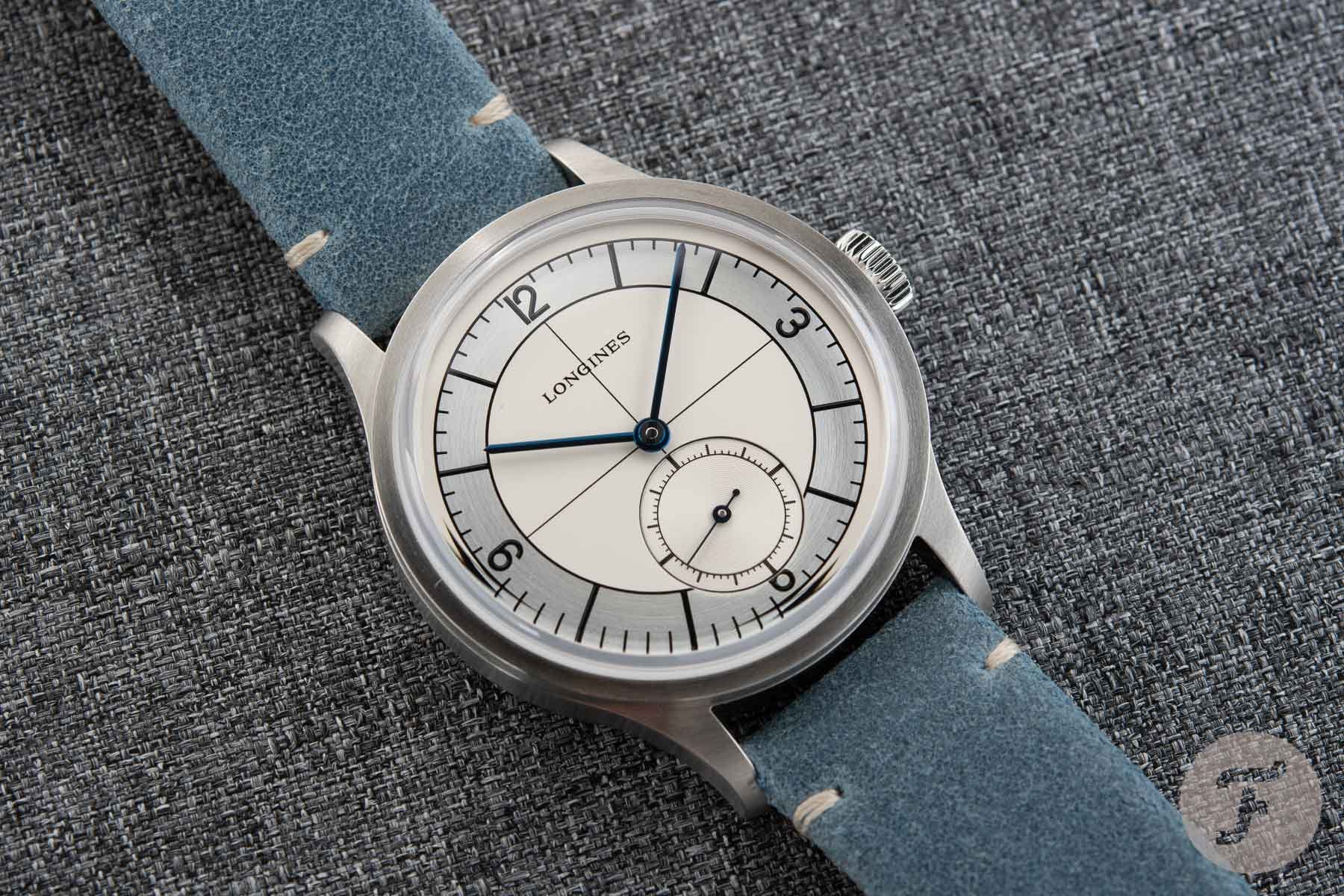 Longines Heritage Classic
For our last option, we turned to Longines. The brand has released many vintage-inspired pieces over the past five years that would be a perfect fit. They are all inspired by vintage pieces the brand initially released in the 1930s and 40s. We thought about a vintage-inspired chronograph, but Indiana Jones seems like a simple man that just needs to know the time. That's why we turned to the brand's time-only models from that era. An excellent first option seemed to be the Heritage Military 1938, but 43mm would be too big for Indy. The brand's Heritage 1945 would also be a great option. But we wanted to inject our last pick with a bit of style and decided to go for the Longines Heritage Classic.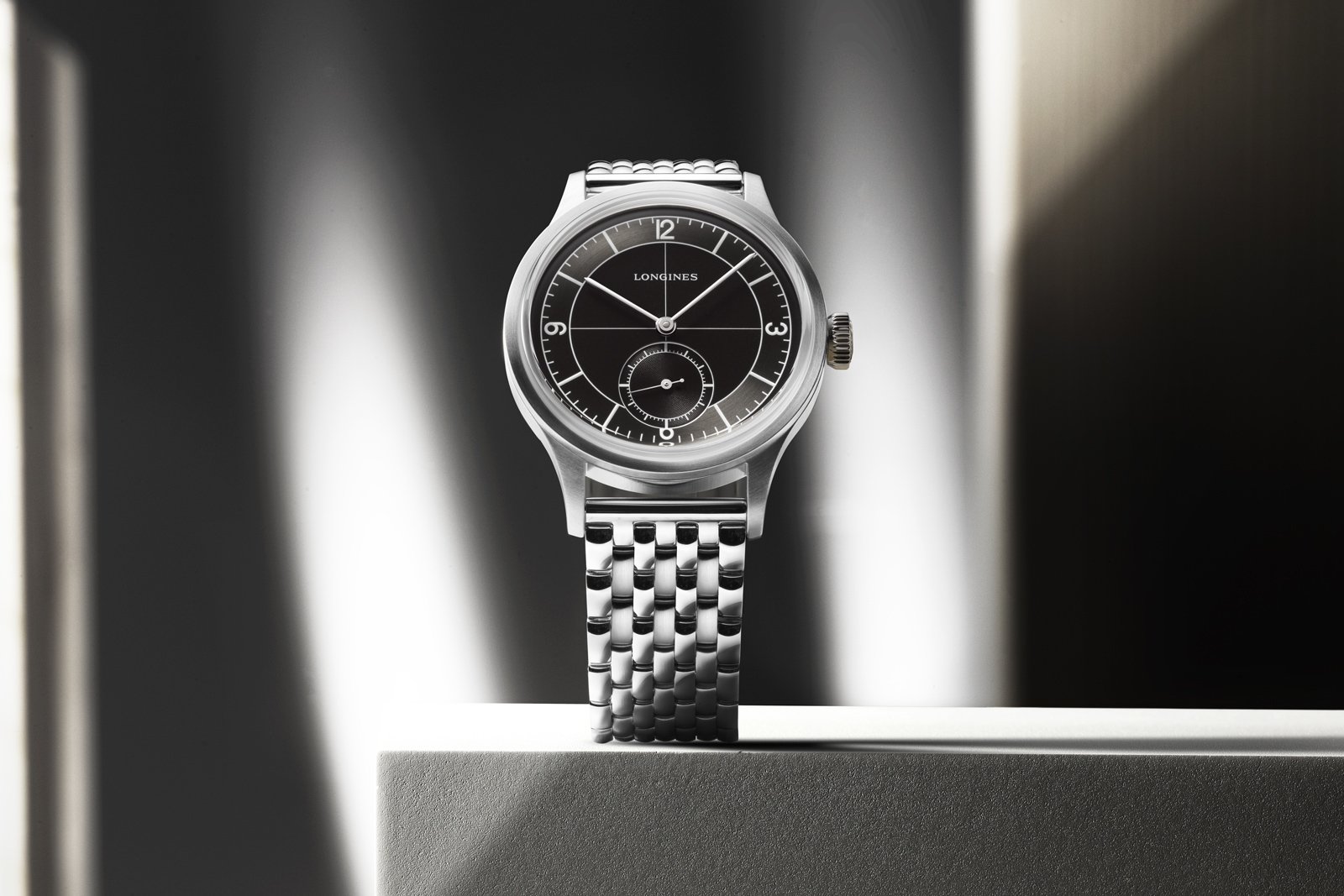 The Heritage Classic found its origins in 1934 with its characteristic sector dial. Now Mike reviewed the version with the white dial on a blue leather strap in 2019 that looks very stylish and maybe even a bit too stylish for Professor Jones. But Longines also released a version with a black dial on a bracelet that is equally stylish but looks a bit more rugged and, therefore, better suited in style. The watch comes with a 38.5mm case that is 11mm thick, has a lug-to-lug of just under 47mm, and a lug spacing of 19mm. Longines equips the watch inside the case with its L893.5 (ETA A31.501).  The automatic movement runs at 25,200vph and has a power reserve of 64 hours. At €2,700, this is a great last pick for Indiana Jones to suit him during adventures and his days teaching at Princeton.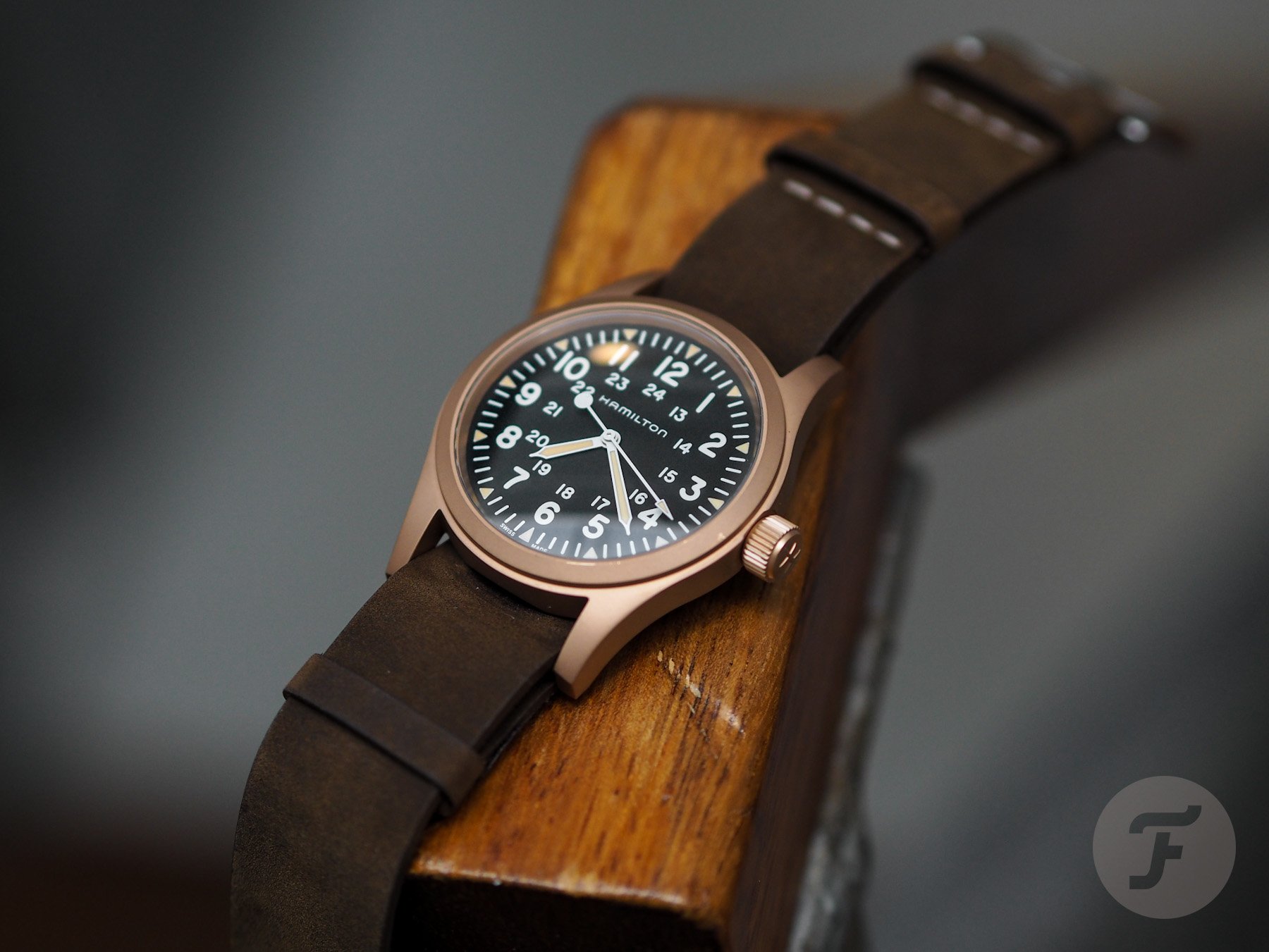 Final thoughts on the best modern watches for Indiana Jones
There you have it, five or six picks that we feel could have been the perfect picks for Indiana Jones. We had a ton of fun discussing the movies, specific scenes, and the things we remember vividly from our youth. It leaves us nothing more than actually to see the last chapter of the Indiana Jones story. Whatever the outcome of that experience, there is no denying that the Indiana Jones movies were a fun part of growing up for many of us. It's what makes creating a list like this with potential options so much fun.
Obviously, there are tons of options out there, and that is why we would love to hear your picks for the best watches suited for Indiana Jones. We will see you next week for another Top 5 list.