The Vintage Watches That Have Entered The Collection In 2021 — So Far
Adding some oddities while continuing down the vintage Japanese path
As a bit of a follow-up to an article I published at the start of the year, let's look at some of the vintage watches I've added this year. For good or for bad, this isn't a complete picture. However, it is fairly representative of where my interests currently lie.
Like many collectors, I go through phases. I have my rabid period where I'm always on the hunt for various vintage watches. I have quiet times when, if I am looking for anything, it's very specific. Those quiet times, by the way, are the WORST because this is usually when I get a message from someone I know who is ready to sell something epic. Woe is me, right? As I said, this isn't everything that I've added in 2021 because there have been a lot of little inexpensive pickups here and there (yes, I buy a lot of $60 – 75 stuff).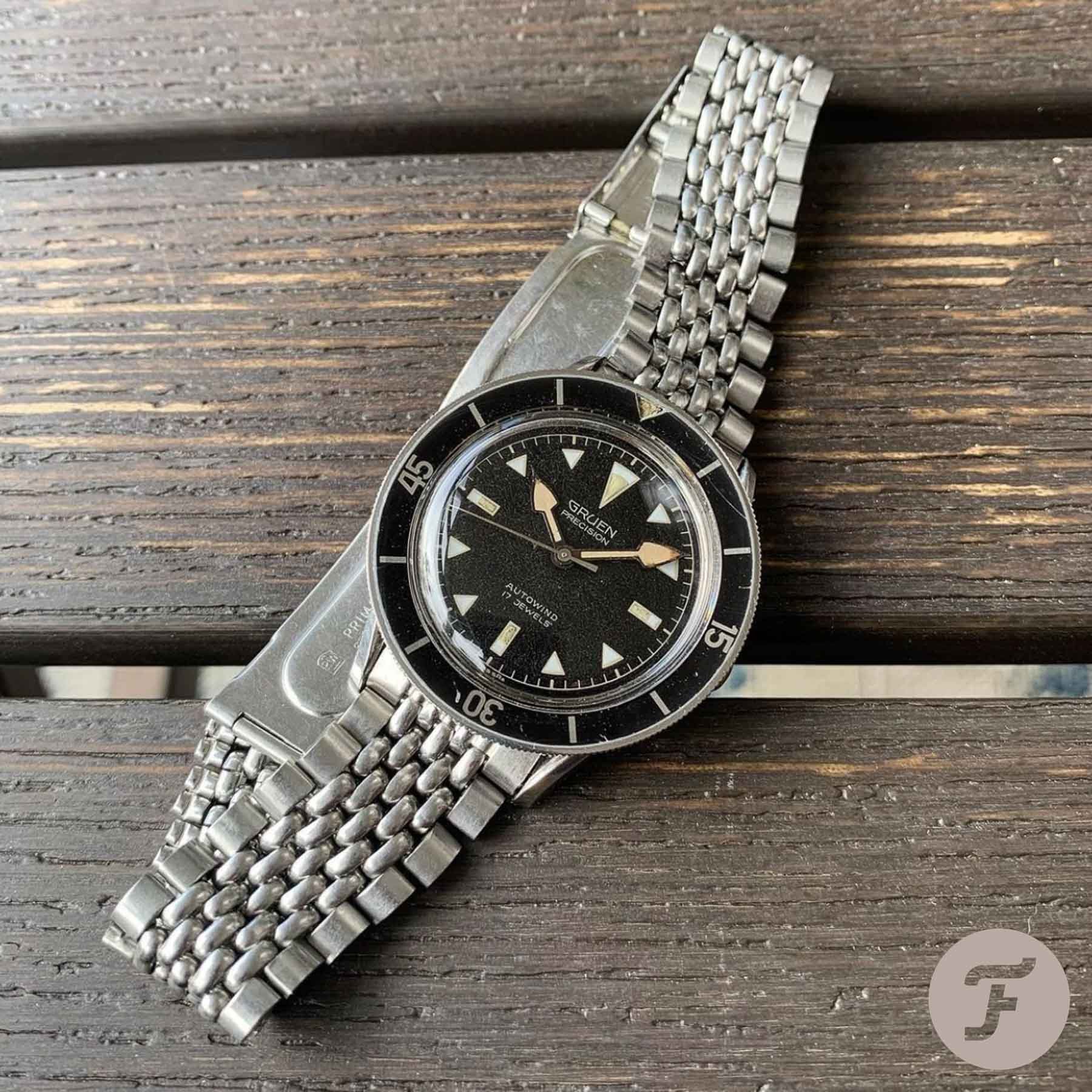 The Gruen Ocean Chief — one of the great vintage watches
I started this year off with a bang. Well, technically, this one arrived very late in 2020, but I feel like I didn't get a great look at it until 2021 when I finally had a quiet moment. The Gruen Ocean Chief is one of the great vintage watches out there. Over the past several years, they've become increasingly difficult to find and, naturally, more expensive. A friend by the name of Jeff had this gorgeous piece and was finally ready to part with it. A couple of years back, I half-jokingly called dibs on it and, as it turns out, the joke was later on me!
The Gruen Ocean Chief was made around 1960 and it very clearly aped the Breitling SuperOcean from a few years earlier. I say that because the Gruen sports the same concave, inward sloping dive bezel that tops out at 39mm in diameter. The case is different from the Breitling, but it's also slim and rather elegant. I really wanted one of these vintage watches because I'll never be able to afford the SuperOcean and I feel like the Gruen has its own great styling traits. Those hands are something else along with some fantastic lume plots on the dial.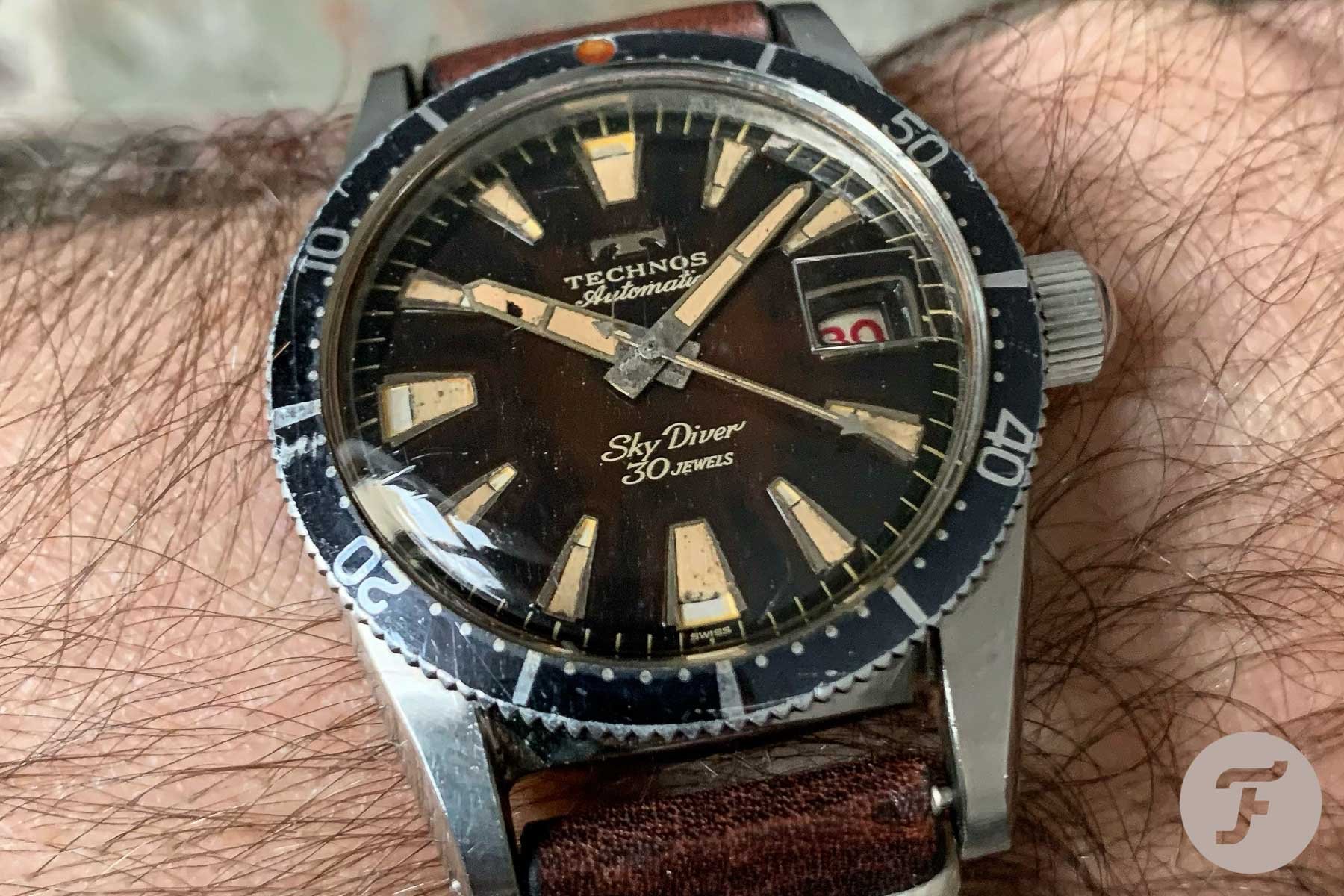 The Technos Sky Diver
The next watch took me by surprise because I don't often look to Japan for Swiss vintage watches. However, brands like Technos and Rado were supremely popular 40 to 50 years ago in the country. Between my good friends Eric and Haroon, they alerted me to this early radium Technos Sky Diver and I threw in a fairly casual (read: criminally low) bid and it won. When the watch arrived with Eric he exclaimed that this was one of the most beautiful examples he'd ever seen. The, dare I say, tropical dial almost looks like wood!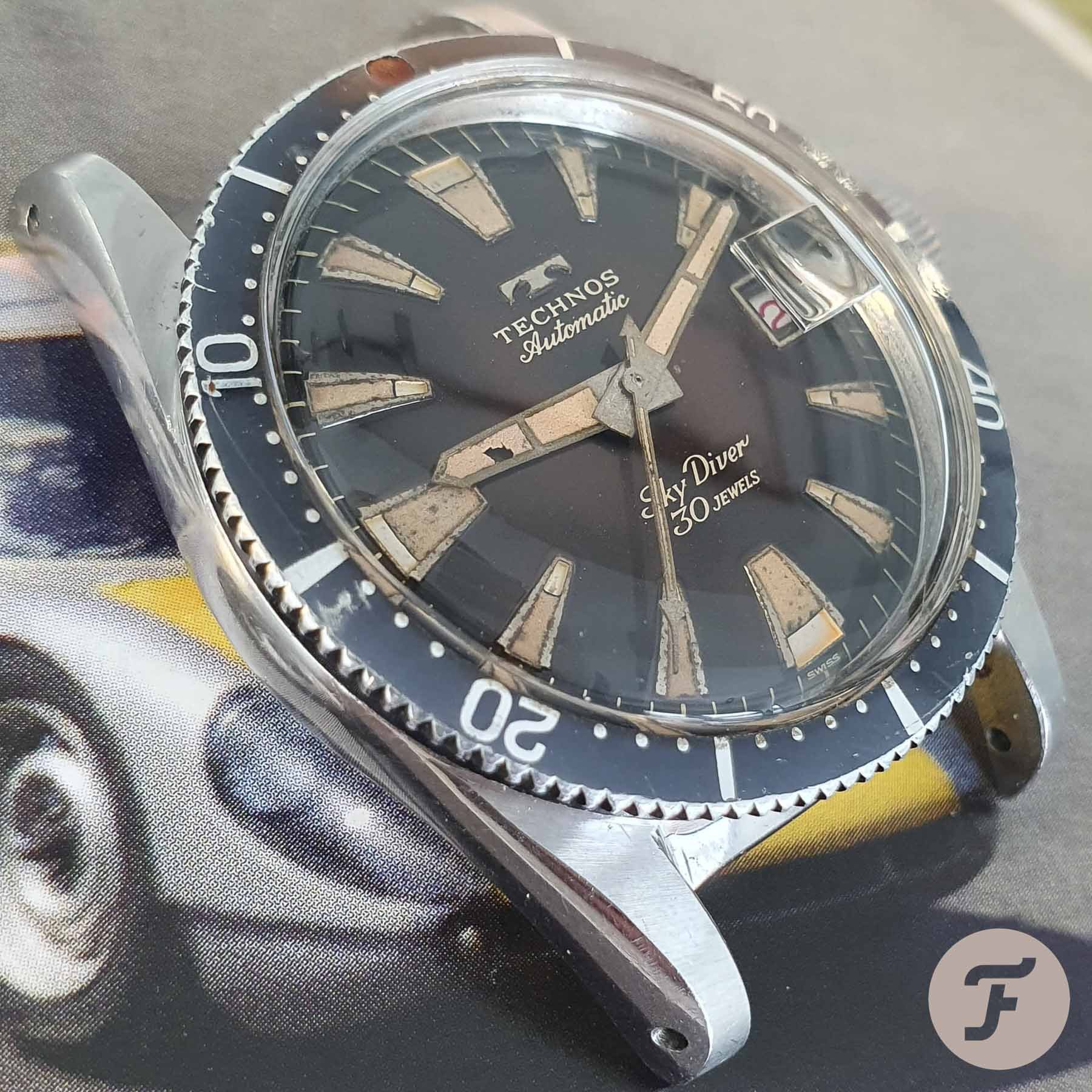 This '60s Technos Sky Diver shares a case with at least a couple of other vintage watches such as the Titus Calypsomatic and even a Universal Geneve. For whatever reason, the Titus formerly got all the love, but collectors are coming around to the attractive looks of the Technos. Mine currently sits with James in Belgium (thanks for his pic above) where it is undergoing a full service while dealing with a pesky screw-down crown. These 37.5mm dive watches look great on the wrist and even have handy 20mm lugs. I can't wait to have this one on my wrist.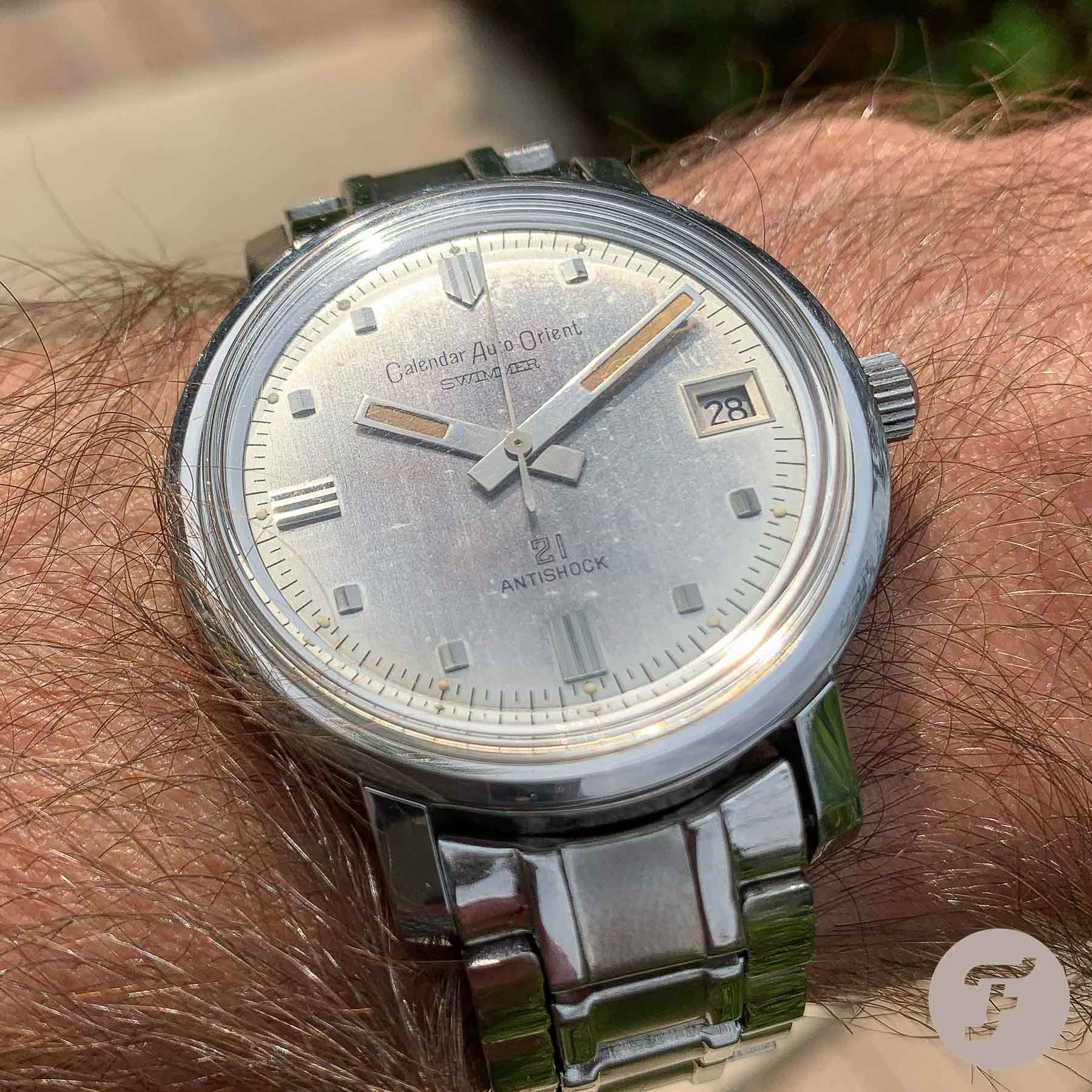 Calendar Auto Orient Swimmer
Here's a good example of one of those vintage watches that got away. I had to wait until another example came up for auction in Japan and I was able to snag it with the help of my friend Eric. Orient, like the rest of the Japanese makers, made some fantastic watches outside of their diving range. I'm always a fan of pieces with loads of lume, larger cases, and screw-in case backs. The Calendar Auto Orient Swimmer has that in spades!
This '60s O-19753 comes in at a whopping 39mm and contains loads of pumpkin lume on those fat hands. This one has some serious dial aging, but I honestly think that's from being buried in a drawer. Amazingly, this watch has its case back sticker and original (albeit ugly) bracelet as well. I love discovering neat pieces like this because they wear well and sell for decent prices. This one was around $300 if I remember correctly.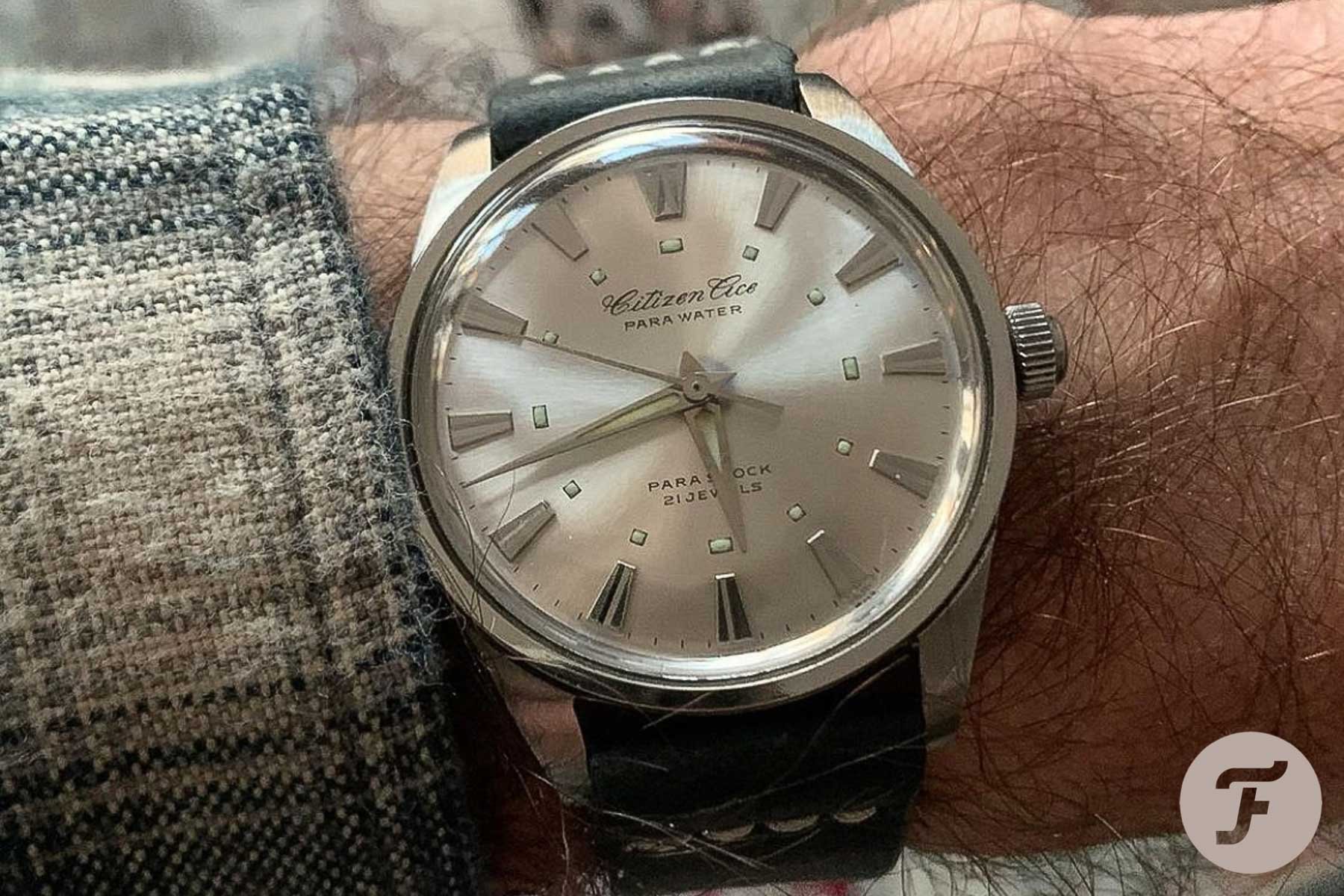 Citizen Ace A141301
The heart of my haul of vintage watches this year comes, once again, from Citizen. I'm still really enjoying exploring their back catalog and finding new gems. I've mentioned it previously, but I'm a huge fan of their black and silver dial early '60s pieces with lumed hands and indexes. Models such as the Jet, Ace, and Homer provide a lot of bang for the buck as well as great looks. This Ace A141301 has a 36 to 37mm stainless case that looks a lot bigger due to its thin bezel. The watch has a manual wind movement and dates to 1962! Just look at that gorgeous dial and tell me that this isn't a deal at around $100?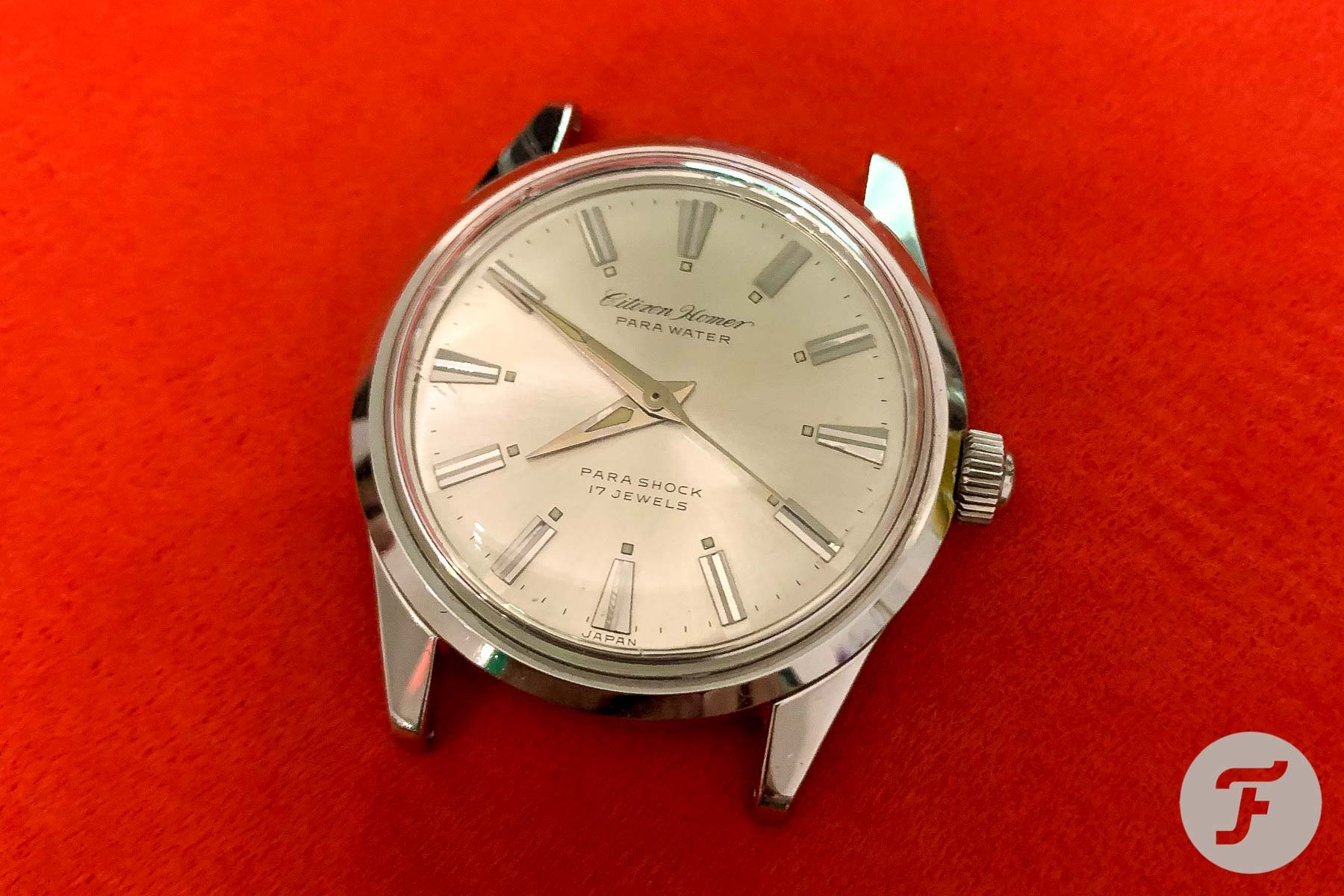 Citizen Homer H01307051
Next up is a very similar watch to the last entrant. However, this Citizen Homer H01307051 comes from 1964 and the case shrinks to right around 36mm. I'd say that the case has a bit of a Rolex profile, but the dial is all Citizen! The styling is spot on and super clean. Plus, the movement is like silk to operate and it looks good on all kinds of 18mm straps.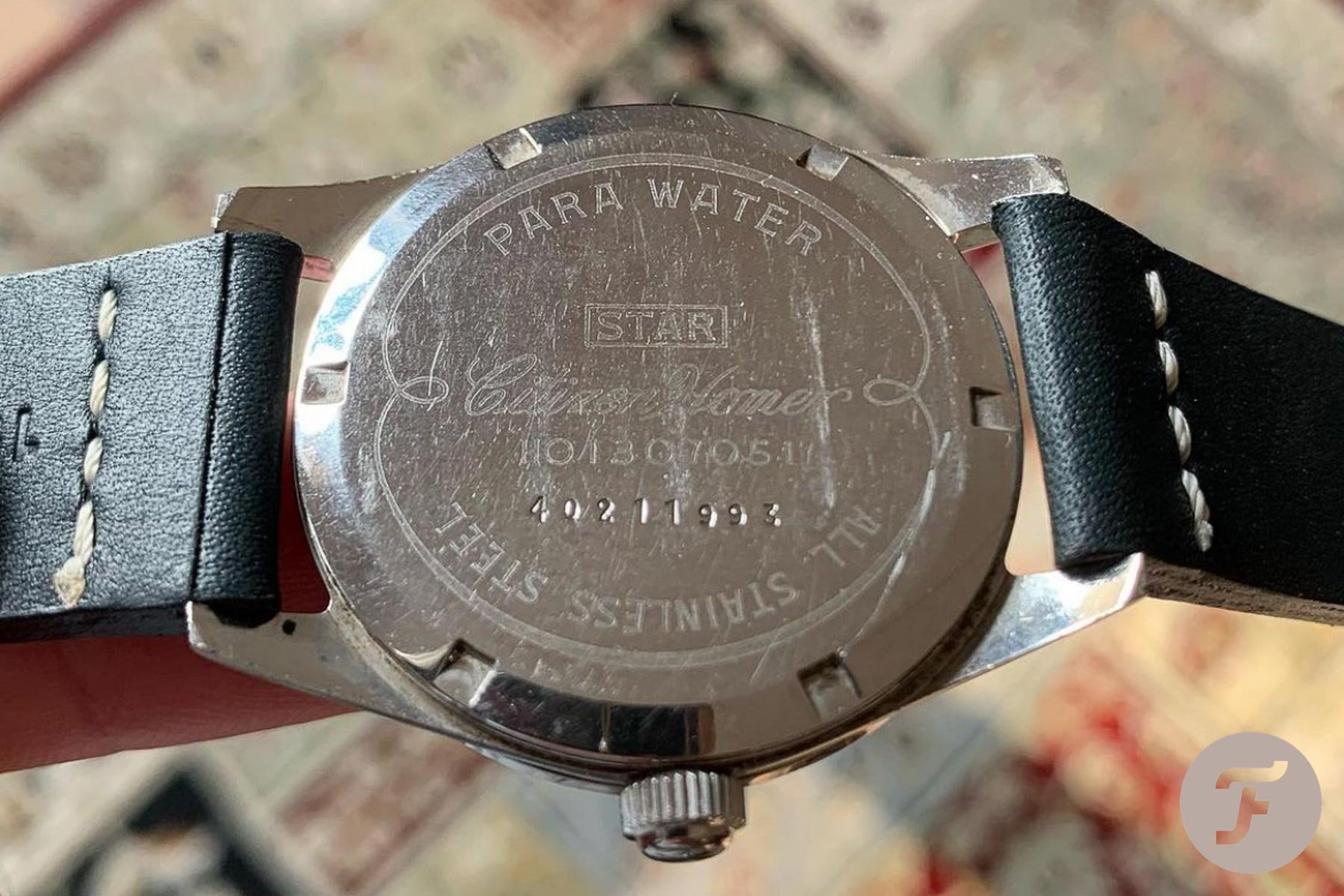 The nice thing about this model is that it features a screw-in case back. Citizen had it going on 55 years ago and it's nice to know that you can get in on one of these vintage watches for less than $150 if you're patient.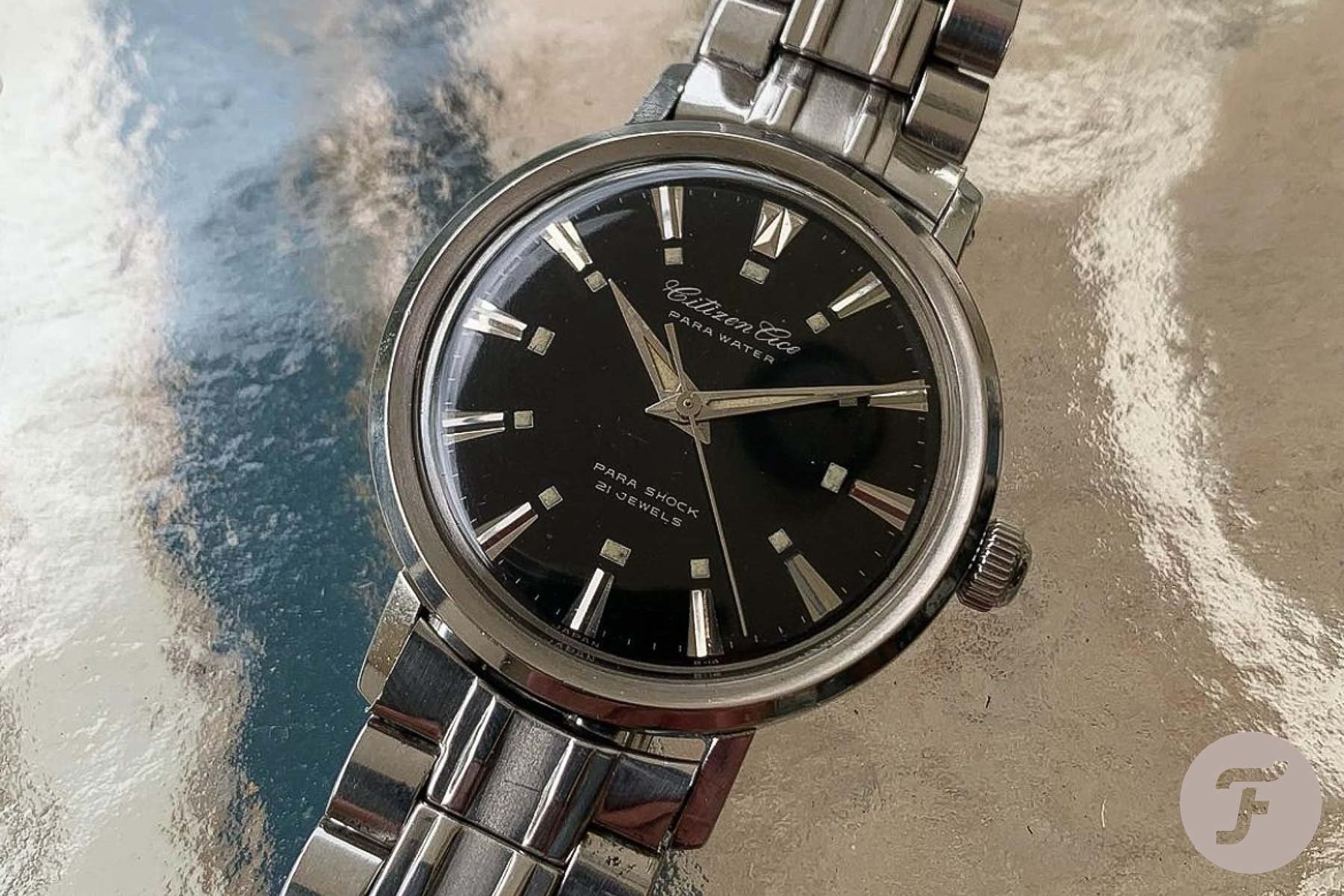 Citizen Ace A1407051
So, here's a relatively rare Citizen ACE A1407051 from 1962. I happen to own the silver dial version as well, but this black model was just too lovely to ignore. We've spoken about how Seiko and Citizen were trading nearly identical blows during this period and this Ace looks remarkably like the Seiko Champion J13040 from the same time. The Citizen rings in at a hair above 36mm so it outweighs the Seiko. If you're keeping track of things, this is the third Citizen sans date window.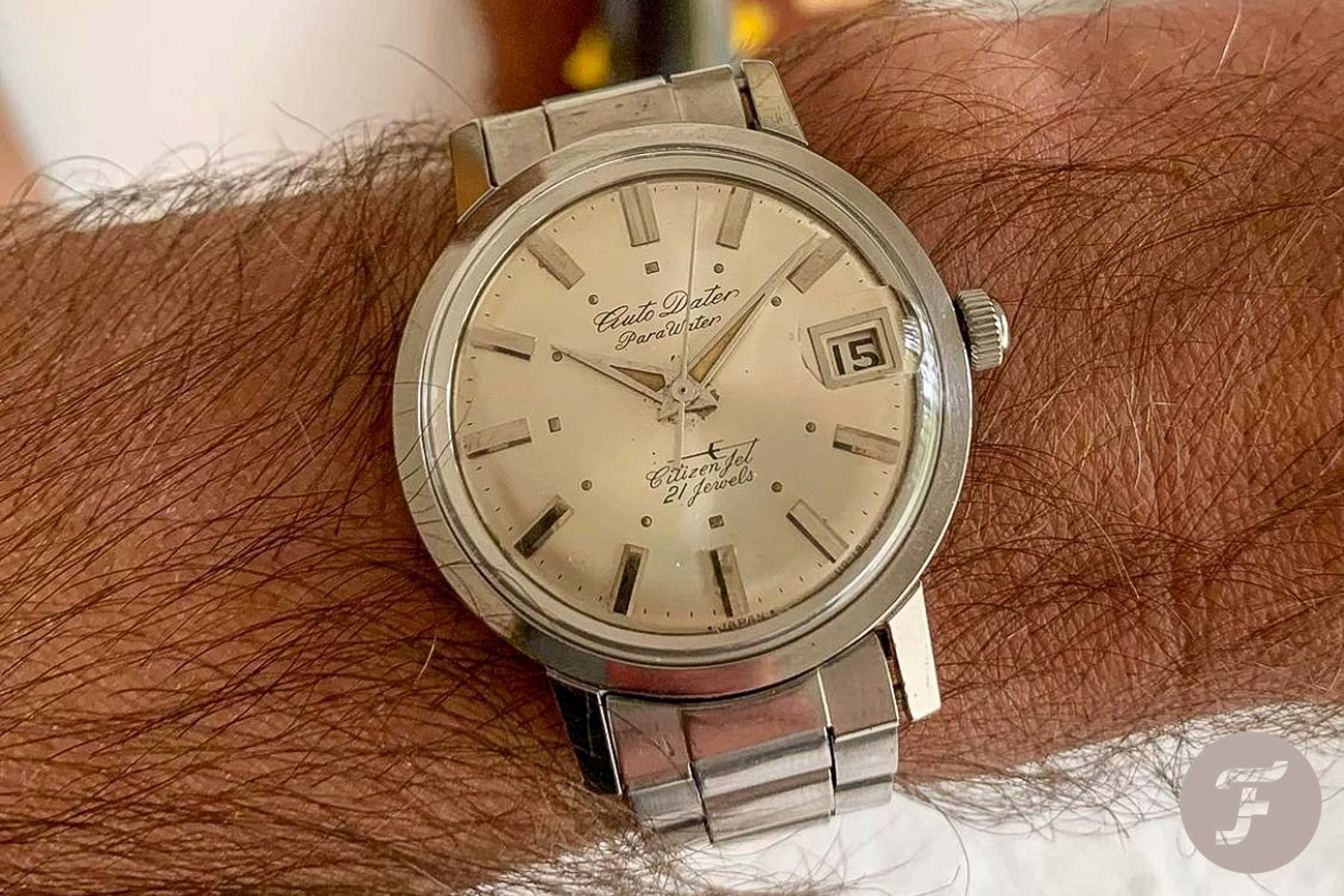 Citizen Auto Dater Jet AD1407052
Now, here's one of the more unique vintage watches I added in 2021. This Citizen Auto Dater Jet AD1407052 is prized because it's a large watch at over 37mm. It also contains the famed Jet automatic, which features a rotor that goes around the entire inside of the case. This one sits on its original Oyster-style bracelet and even has a Cyclops. This is a nerdy piece but felt like a good one to add to my library.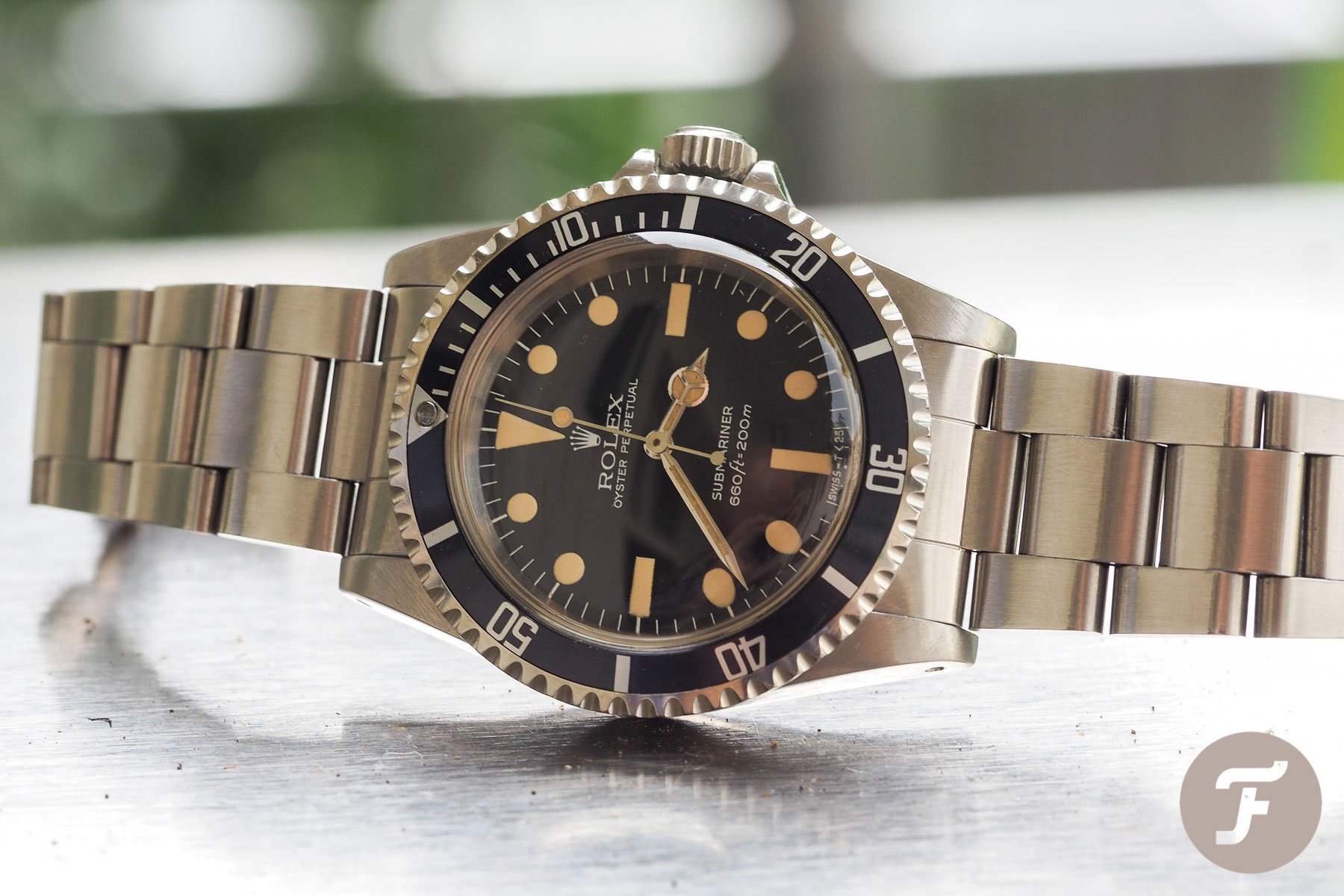 Rolex Submariner 5513 Maxi Dial
Ha, and you thought I'd let you go with a run of Citizen vintage watches! This Rolex from 1979 was a real surprise purchase during 2021 and it entered the collection as one of my more special watches. As I mentioned in this article, my wife was instrumental in helping to land this one and it helps celebrate a milestone birthday later this year. I maintain that a 5513 just might be all you need if you're looking to check the Rolex box and a Maxi Dial is my favorite rendition.
Did I save the best of the vintage watches for last in this article? That's a real matter of opinion, but there's no doubt that the Rolex is a beauty. Then again, that Technos is pretty sweet. And then there's that Gruen… Thanks for reading and I'll be back later in the year with an update.