The Watches I'll Be Taking On My Summer Holiday — Thomas Shares His Picks From Baltic And Omega
Let's have a look at what is ticking inside my luggage this summer
Finally, after a couple of years, we have a trip planned again. Whether it was the pandemic, career moves, or having a child, there was always something keeping us from traveling. This September, however, we are taking the car for our first vacay as a family of three. Nacho asked me to write a piece about the holiday watches I will be packing, so here we are! Let's have a look!
I like to pack light, so I will limit myself to just two watches. And with these specific two, I am ready for just about anything.
A Tuscan wedding
When we were invited by some dear friends to attend their wedding in Tuscany, we finally had an incentive to follow through on long-cherished holiday plans. We will go on a nice little road trip through Germany, Switzerland, and Italy. The wedding is an anchor point in an otherwise unplanned journey.
We will probably prioritize nature over cities. We will stop at some of the lakes, mountains, and forests we will pass. Perhaps we will have some beach time in Italy, and we will surely put some emphasis on Italian cuisine. But of course, the wedding means there will be some dressing-up involved. It makes sense, then, to bring two watches — one for the adventurous stuff and one for the wedding.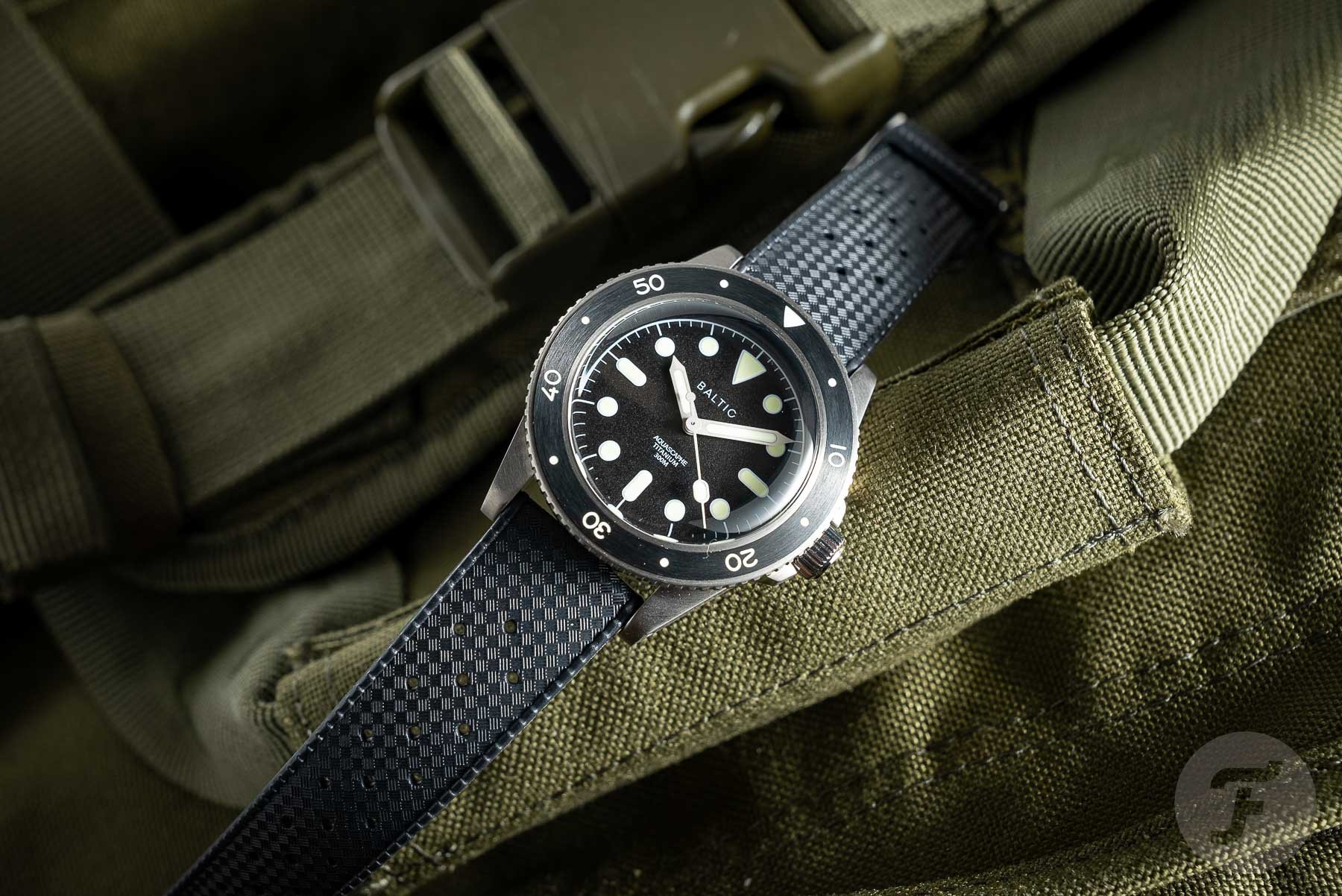 A new tool, or rather, a holiday watch
If you've read my recent article on the new Baltic Aquascaphe Titanium then you know that I ordered one. I am a fan of the brand and finally pulled the trigger on one for myself. To me, it embodies precisely what I look for in a holiday watch. It is robust enough to take a beating. It is also not so precious as to make me want to baby it. I also like that I do not have to worry about getting mugged. There is a time and a place for luxury watches, but a tri-national road trip is not it for me.
I went for the Aquascaphe Titanium in blue. I am sure it will serve me well when I dive into any lake, pool, or sea we might encounter.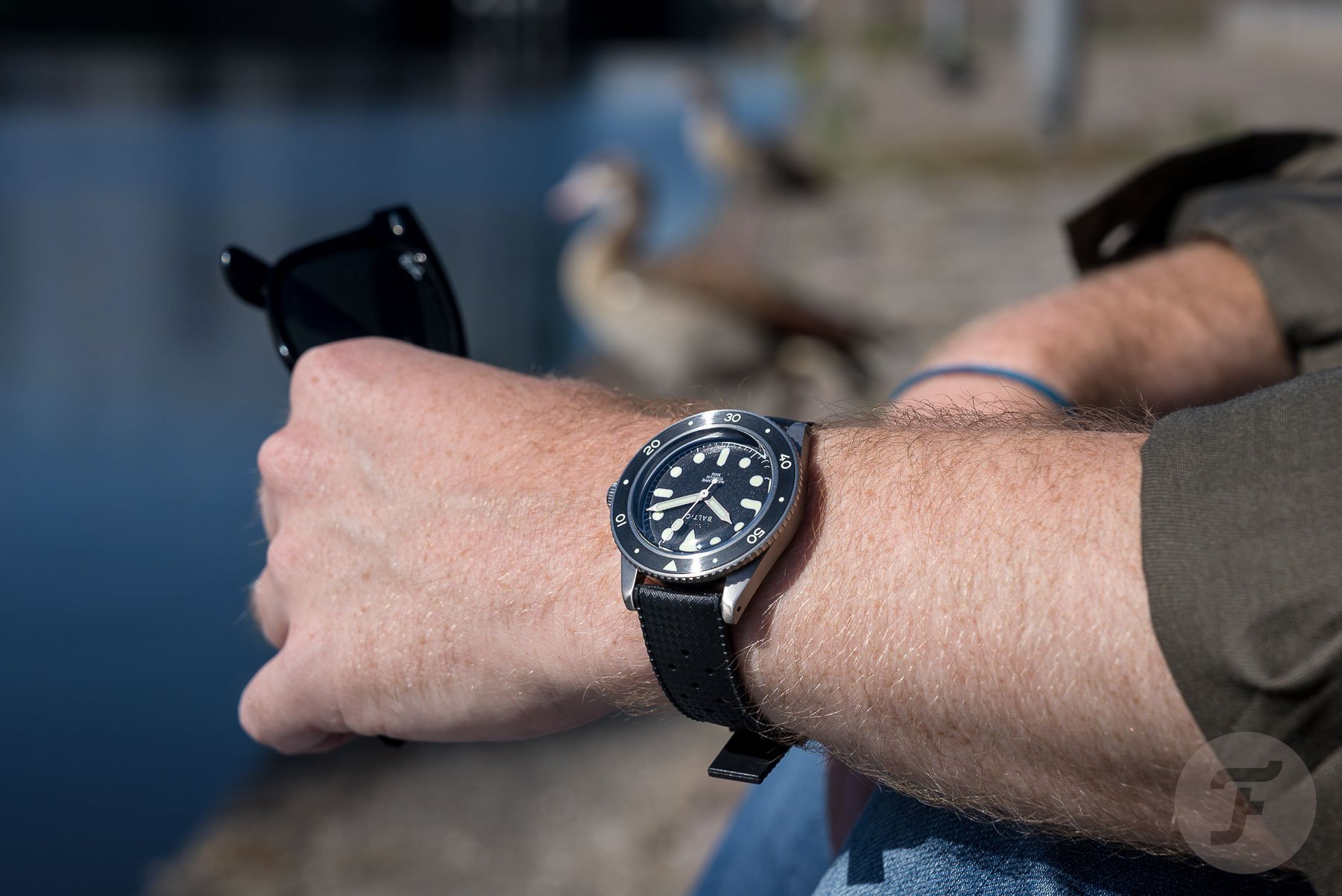 In fact, I bought the Aquascaphe precisely for this reason. If I had not, I probably would have brought my Seiko SKX009 for this very purpose. I just love affordable dive watches as I feel freer to use them as intended. I envy people who treat their Rolex and Omega divers as the true tool watches they are. Unfortunately, I am a bit too careful with those. I am too aware of their value and attractiveness to the wrong people. I'll have no such issues with my new Baltic. Unfortunately, mine has not arrived at the time of writing this article, so the pictures show the black specimen that I wore for a while before the official launch.
A dressier holiday watch
As versatile as the Baltic Aquascaphe Titanium may be, it does not work particularly well as a dress watch. So I need to take another watch for the wedding. Since I am wearing a moss-green suit with tan leather loafers, I think I will color-match it with a nice strap.
The watch of choice, then, is my 1956 Omega Seamaster. Its heavily patinated dial matches perfectly with a tan leather strap. This will match the loafers nicely and contrast the moss-green suit. I love a small vintage dress watch with a suit, so this works perfectly for me.
A more-than-sixty-year-old dress watch might not be the first to spring to mind when considering holiday watches. I have plenty of faith in my little Seamaster, though. It is very well built and was recently serviced by a proper Omega expert. I am sure it will shine at the wedding and survive the rest of the trip without issue.
Polar-opposite holiday watches
So there you have it — two incredibly different watches. Thinking about it, this would actually work as a two-watch collection. They are almost polar opposites. One is vintage, formal, subtle, and luxurious. The other is affordable, tough, sporty, and waterproof. I cannot think of any situation in which I would need anything else. In fact, let me stop thinking about it before I start questioning my life choices.
I will keep the one I am not wearing in a To The Hour Peli case. This way, I do not have to worry about it getting crushed somewhere in our tightly packed car. I can just pack the Omega with my suit and not worry about it until the wedding.
If it were not for the wedding, I would only bring the Baltic. As much as I love to swap watches all the time, it is different when traveling. I really like the idea of having as little stuff on me as possible. It gives me peace of mind. Still, this two-watch combo is pretty great. I consider myself lucky to be able to carry them along on our adventures!
What watches are you taking on your holiday this year? Will you pack light, or will you take several pieces along? Let me know in the comments.