A Look Back: Three Omega Speedmaster Watches Introduced In 2020
Three Speedmasters from 2020
Of course, over the course of 2020, Omega introduced more than three Speedmaster watches. However, the release calendar was significantly scaled back in comparison to previous years. It seems that Omega took the feedback on limited editions very seriously.
In all honesty, I somewhat regret the fact that there was no limited edition Speedmaster Professional for 2020. I love the "standard" Moonwatch, but I also like to add some variation as I consider myself to be a collector of Speedmasters. A limited-edition is not a bad thing, but what is bad, is that there are people who just buy them to flip them immediately to make a quick buck. It drives up the prices, and — just as bad — takes the spot of someone who is genuinely interested in collecting these watches.
The good thing about limited editions is that there can be lots of nice variations and themes. You don't have to buy them all (and nobody expects you to), but being able to pick the one(s) that speak to you is a real treat.
In this week's Speedy Tuesday feature, I will show you three Speedmasters from 2020: the Speedmaster Calibre 321, the Speedmaster Alinghi, and the Speedmaster Silver Snoopy Award 50th anniversary. There were also new Speedmaster 38mm models, in full gold, that we covered here.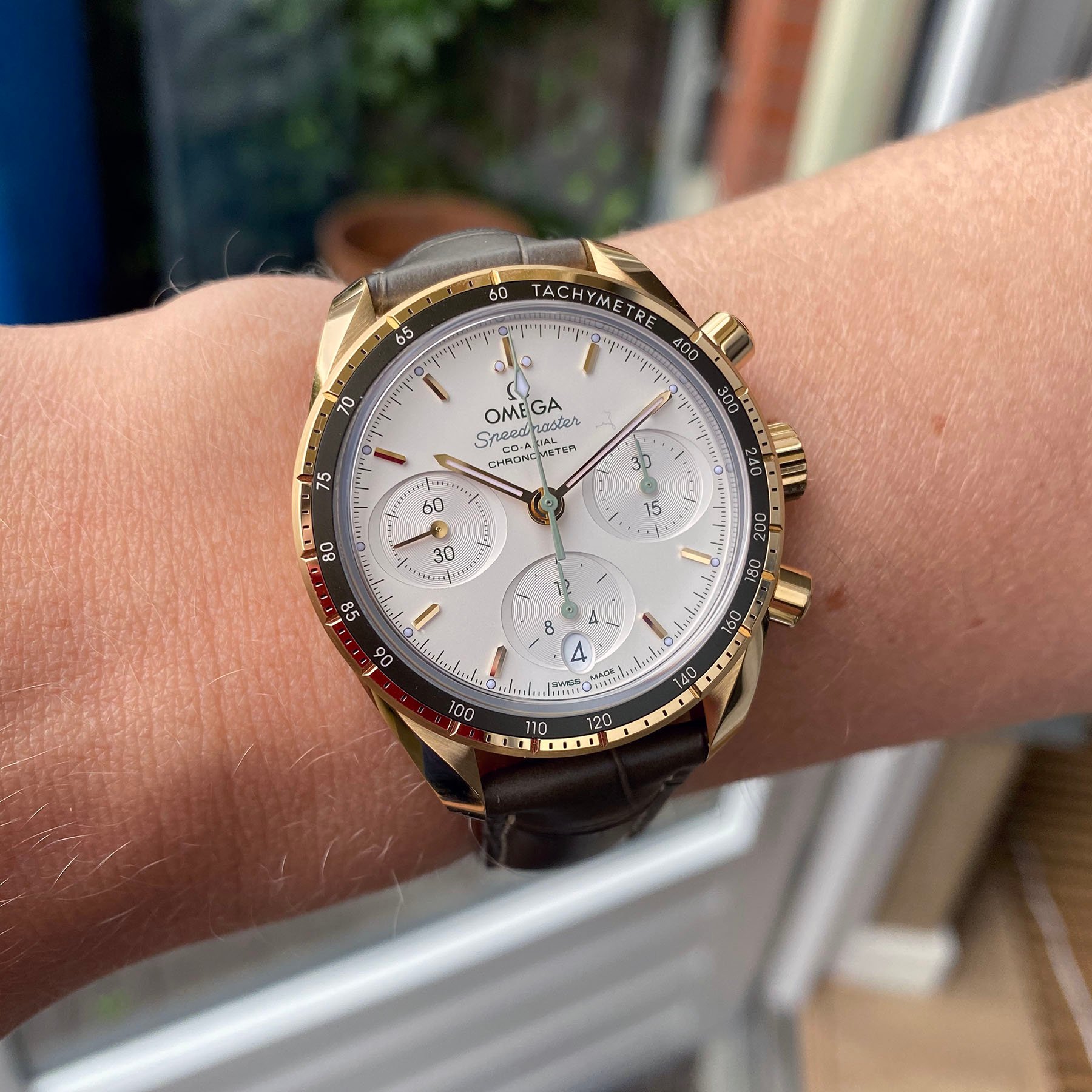 Three Speedmaster Watches in 2020
At the beginning of 2020, on January 7th (Omega has this thing for the first "Speedy" Tuesday of the year), exactly a year after the announcement (and introduction) of the return of caliber 321, Omega announced the new Speedmaster Calibre 321 in steel. The brand's first watch featuring this recreated caliber 321 chronograph movement was the platinum Moonwatch in 2019. The steel follow-up has been a conversation topic rarely far from the lips of Speedy enthusiasts.
Then, on July 28th, Omega introduced a new variation on the Speedmaster Dark Side of the Moon, the Alinghi. Similar to the Speedmaster Apollo 8, this Dark Side of the Moon edition features a laser decorated hand-wound movement that can be observed through the front and back crystal of the watch. More recently, on October 5th, Omega celebrated the 50th anniversary of receiving the Silver Snoopy Award from NASA with the (third) Speedmaster Snoopy edition.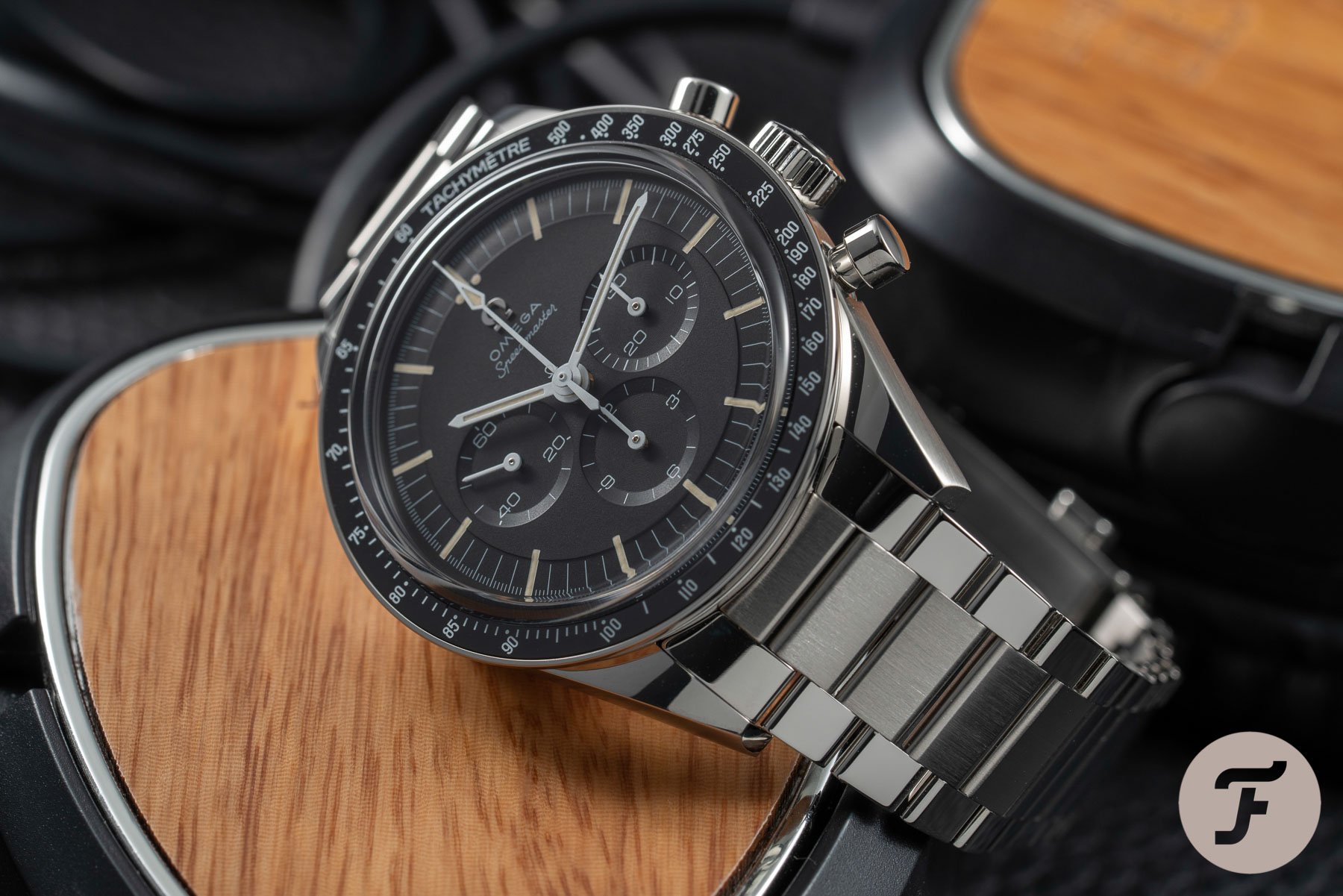 January 7th — Speedmaster Calibre 321
The winner of our Speedmaster World Cup competition that ran from October 27th till last weekend, Omega's Speedmaster Calibre 321 reference 311.30.40.30.01.001 beat out the Tintin-slaying Speedmaster Silver Snoopy Award 45th in the final having left the Snoopy 50th and Speedy Tuesday 1 in its wake.
Although the Speedmaster Calibre 321 is not a limited edition, it is not an easy watch to get. It takes much longer to produce the Speedmaster Calibre 321 than it does the regular 1861 movement. The regular Moonwatch is part of Omega's industrialized production process, and totally different from the Speedmaster Calibre 321.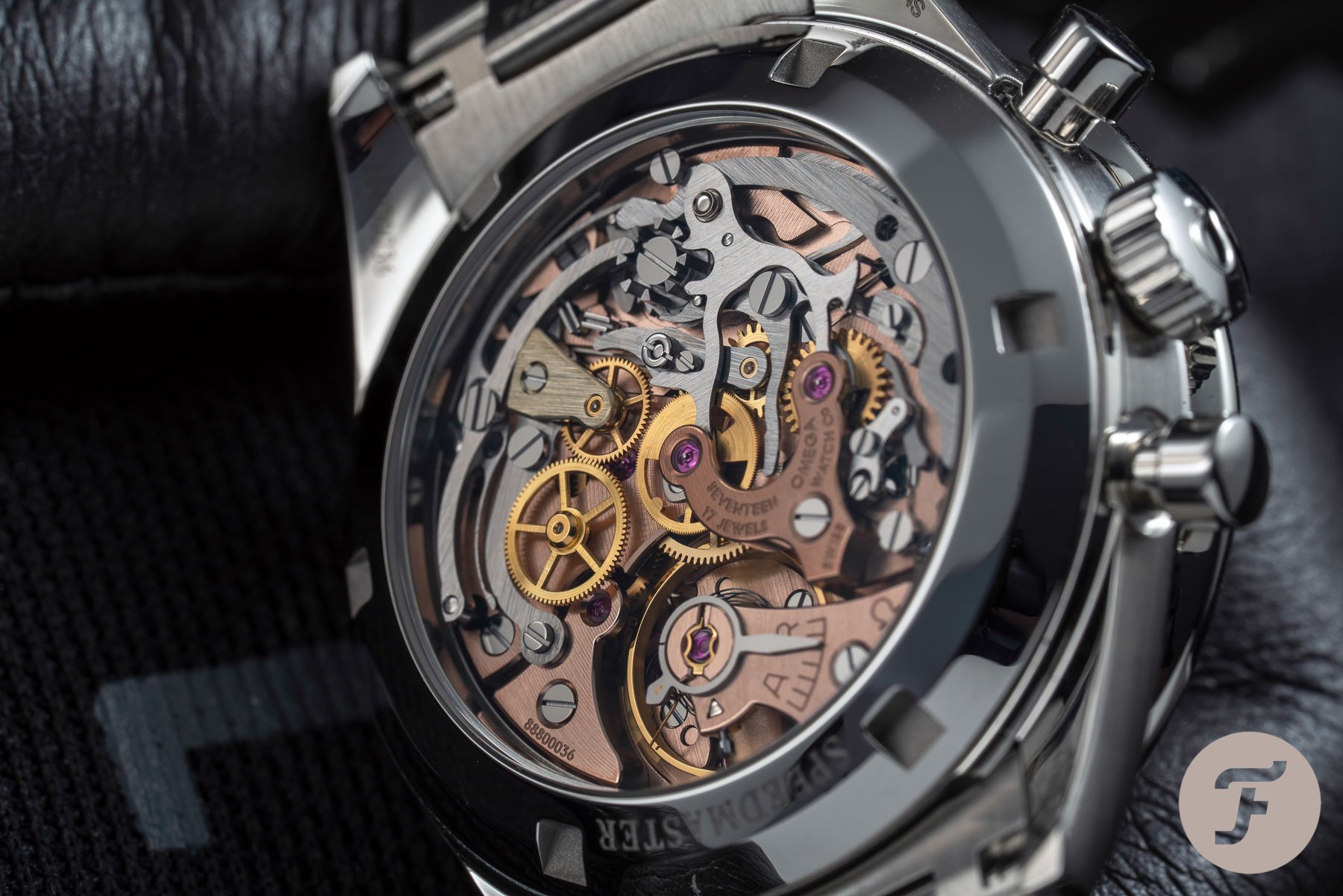 Omega has a special workshop for the Speedmaster Calibre 321, where each watch is being assembled and regulated by one watchmaker. This watch is based on the Speedmaster reference 105.003 "Ed White", and more specifically the 105.003 that was worn by Gene Cernan on the Moon in 1972. The case, dial, and hands are very close to the original, the ceramic bezel, sapphire crystal, and display back are, of course, a more modern touch.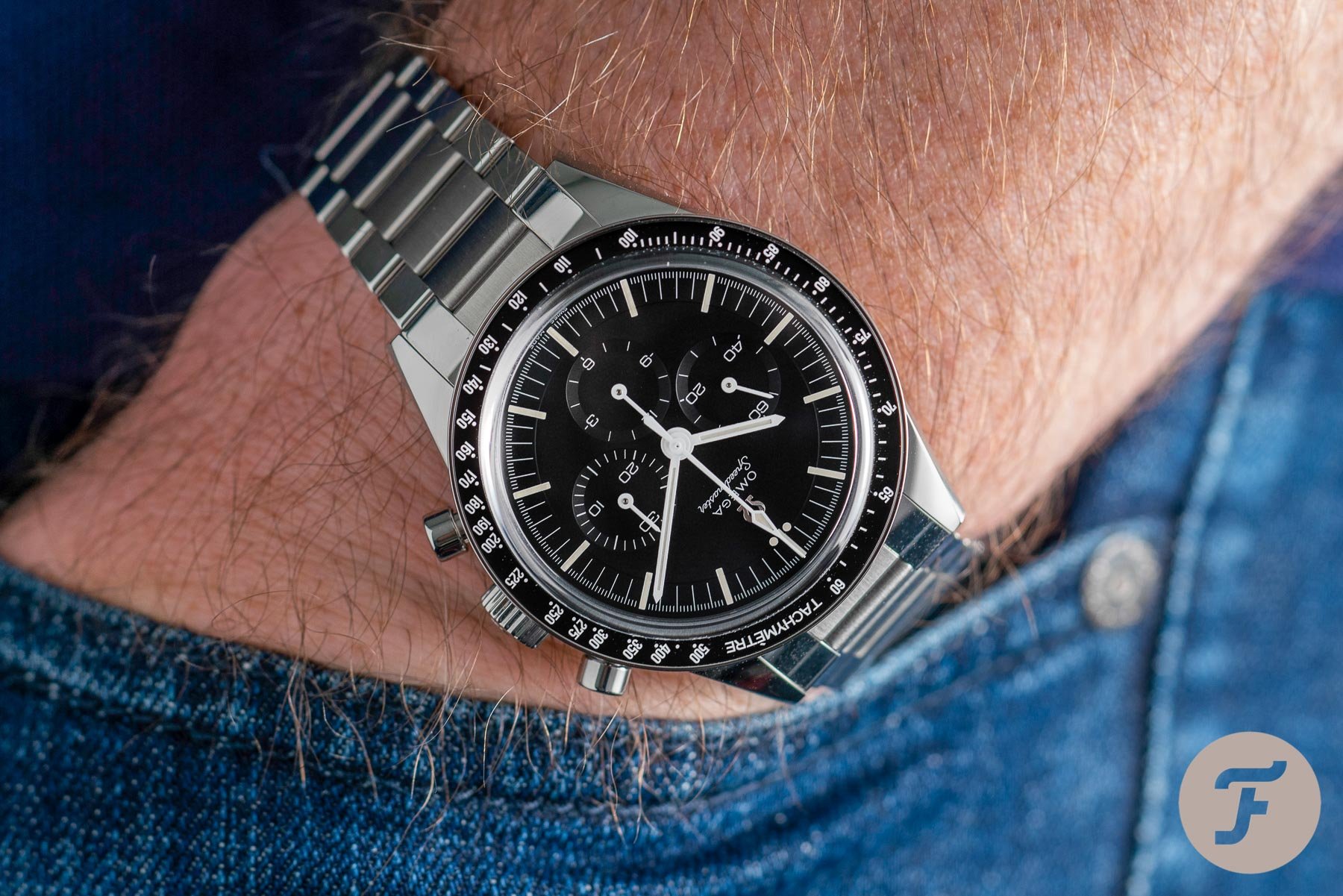 Omega decided to use a bracelet that looks similar to the original 7077 from the 1960s with flexible links, nearly identical to the one used on last year's Apollo XI in steel. It is not only a very pleasant bracelet to look at, but also super comfortable. This Speedmaster Calibre 321 has a retail price of €14,000.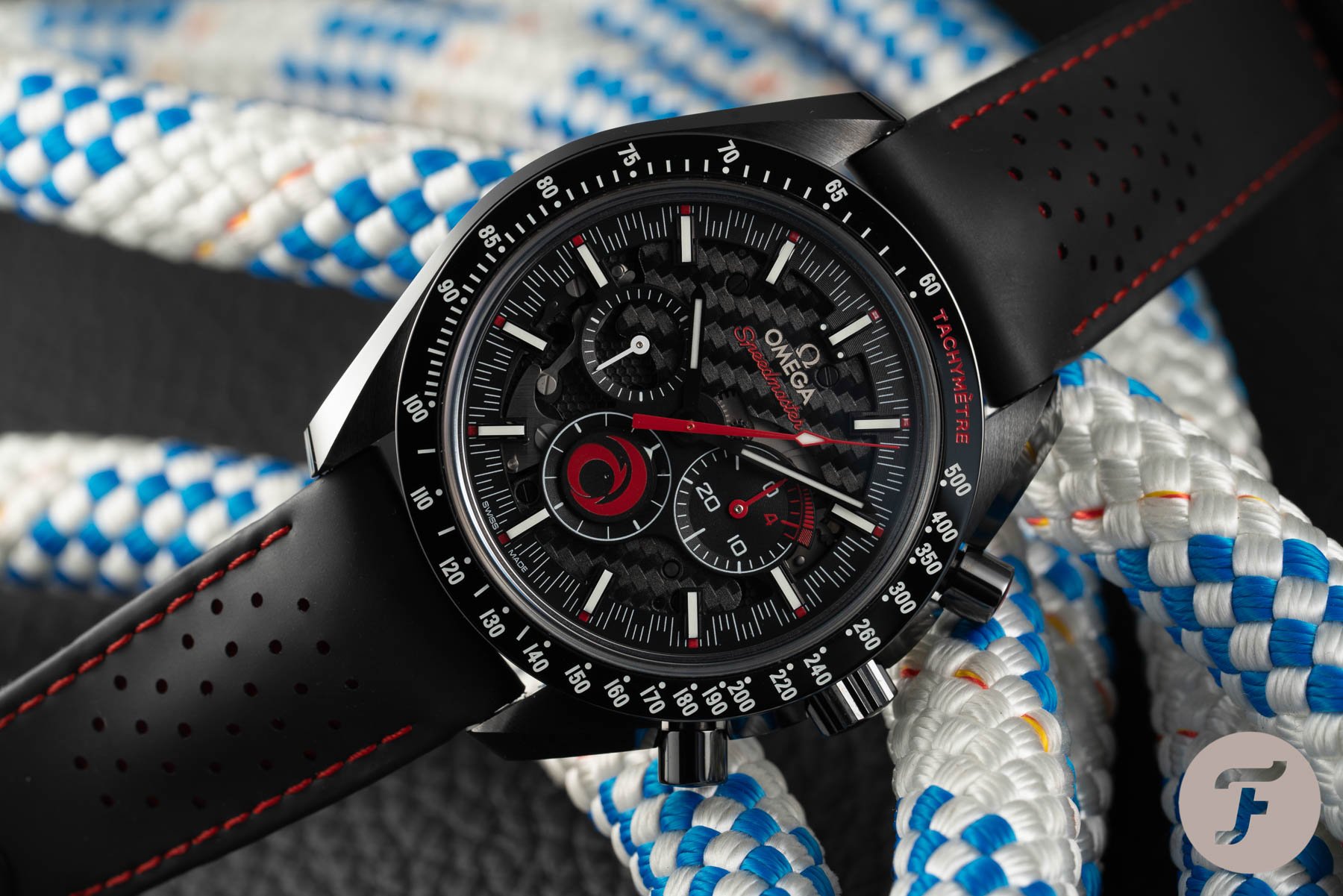 July 28th — Speedmaster Team Alinghi
This Omega Speedmaster Dark Side of the Moon Alinghi reference 311.92.44.30.01.002.001 came a bit as a surprise. When the Speedmaster Dark Side of the Moon Apollo 8 came out in 2018, I was not sure about the use of yellow. But it must have grown on me, I guess, as I have come to appreciate that watch a lot.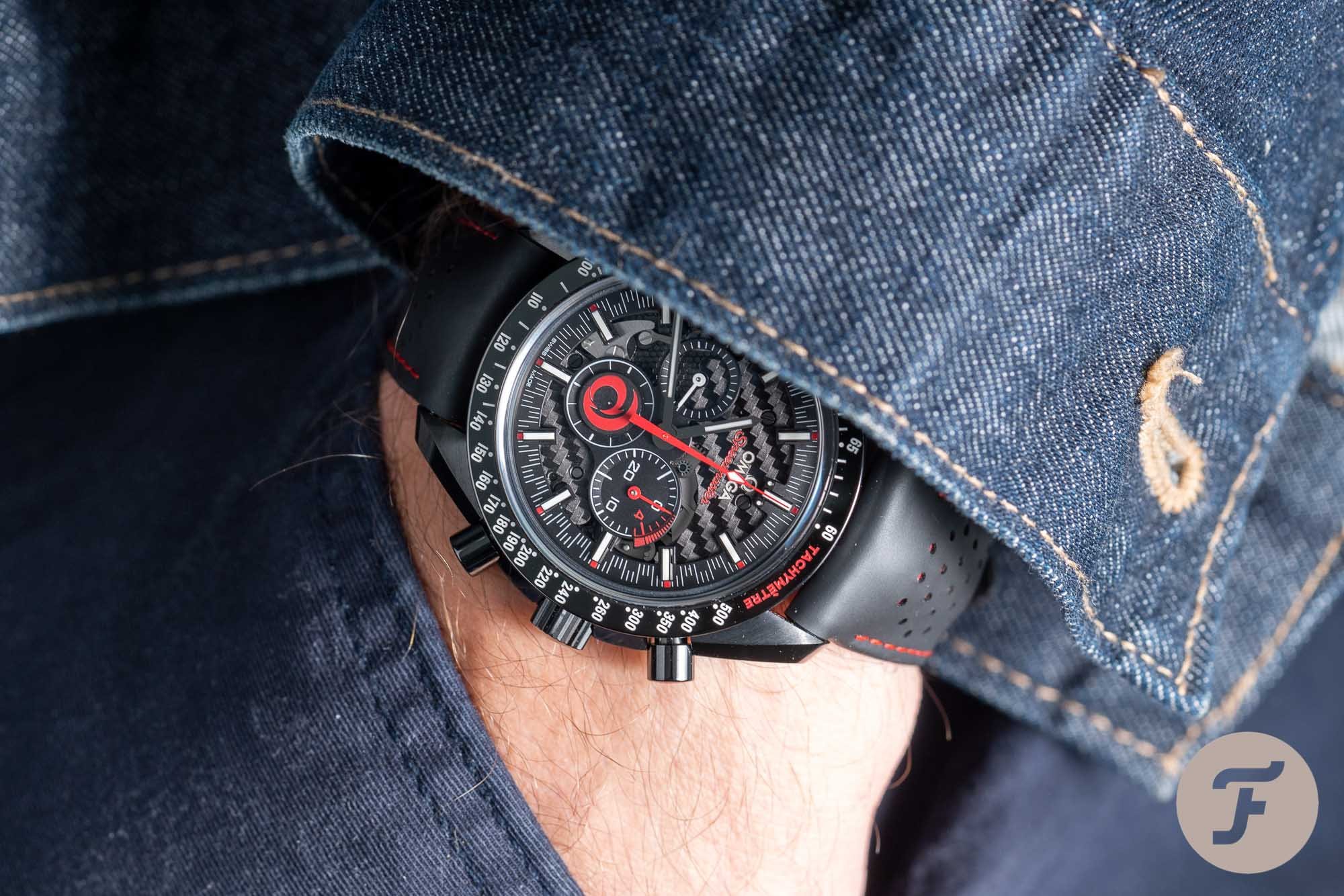 Omega has a partnership with the Alinghi team (sailing) and decided to do a Speedmaster for it, with the Alinghi colors and logo. Now, although I like the watch, I have no connection with Alinghi whatsoever, so it isn't for me. Also, some people complained that a watch connected to sailing should be a Seamaster watch. That could have been a nicer way to celebrate the partnership with Alinghi, but from what we understood, the association between the two is also "Speed", not only water.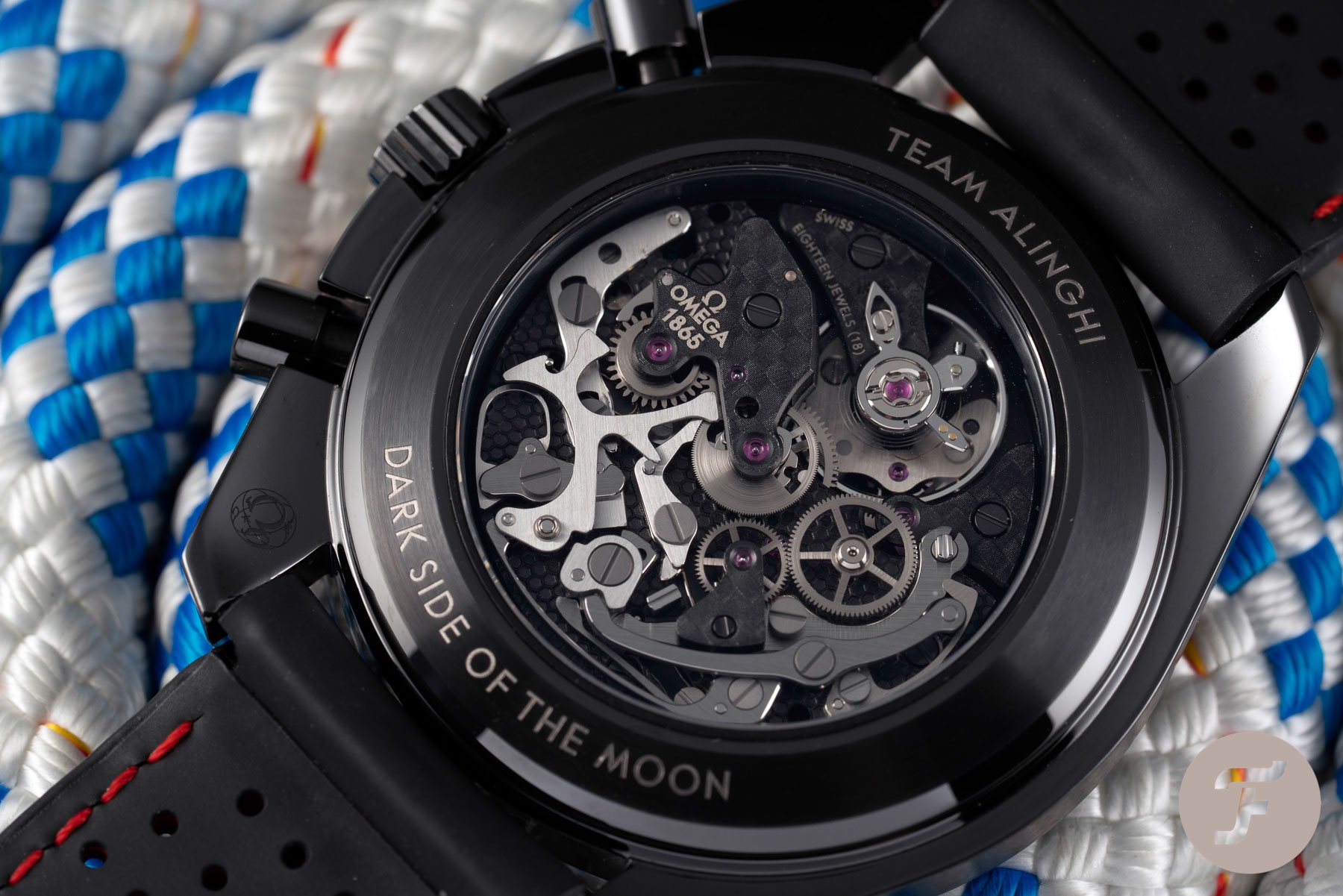 The Omega Speedmaster Dark Side of the Moon Team Alinghi has a ceramic 44.25mm diameter case, ceramic bezel, and a skeletonized dial. This allows you to see the nicely decorated movement. The design is enhanced by a carbon and honeycomb motif. This movement decoration is done by laser ablation technique.
The hand-wound movement is Omega caliber 1865, based on the famous caliber 1861. A 21,600vph movement that has been used in the Speedmaster since 1996. The Alinghi comes with a nice black racing motif strap, with red stitching. The retail price on the Speedmaster Dark Side of the Moon Team Alinghi is €10,800.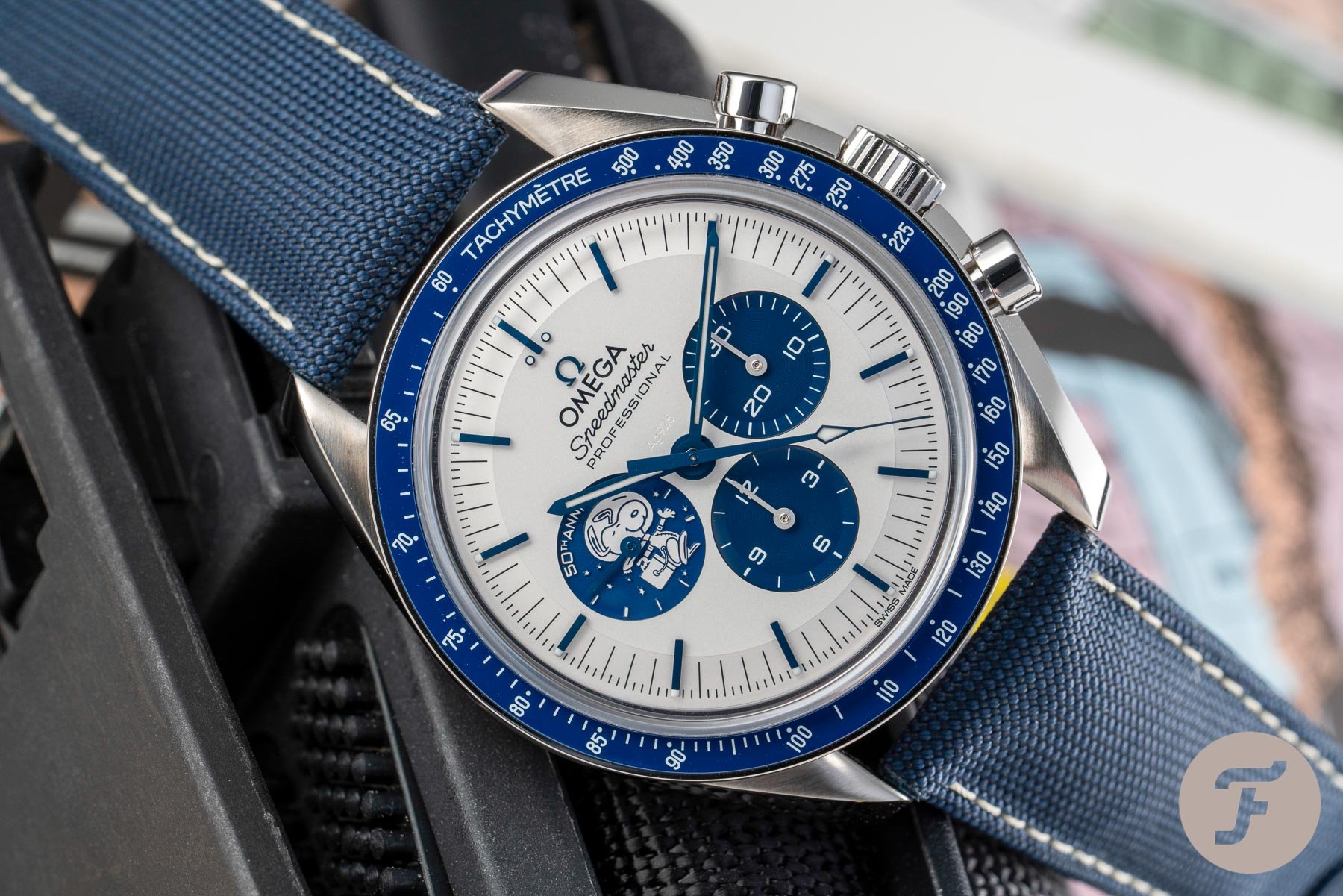 October 5th — Speedmaster Silver Snoopy Award 50th Anniversary
And then there's the Omega's Speedmaster Silver Snoopy Award 50th anniversary 310.32.42.50.02.001. It is the only watch of these three that is a certified Master Chronometer. And it does have the most complexity to it. On the case back of this anniversary watch, there's an "automaton" of Snoopy flying in space. We showed it to you in this video. It is not a limited edition watch, but a watch that will be in production for a number of years.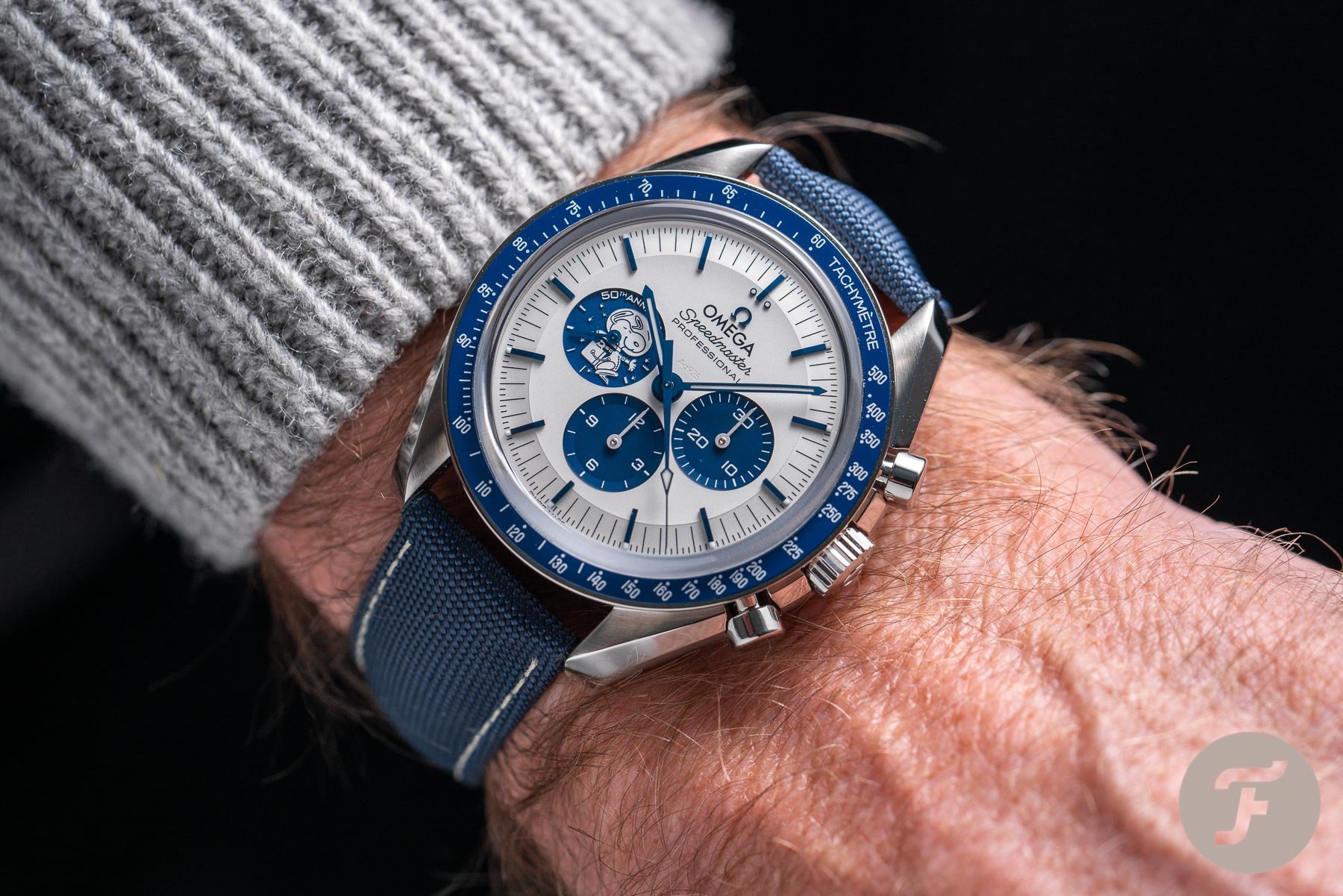 We published a number of articles on the new Silver Snoopy Award 50th anniversary on Fratello. We also created a video to discuss all three Snoopy watches that Omega has released so far. I have a soft spot for this watch, and can't wait till I get my hands on mine. I've noticed that this watch is already being delivered to several countries and markets. However, it might take a while before all orders are fulfilled. Omega used its new caliber 3861 movement as a base. On top of that, the brand has added the animation of Snoopy in the module.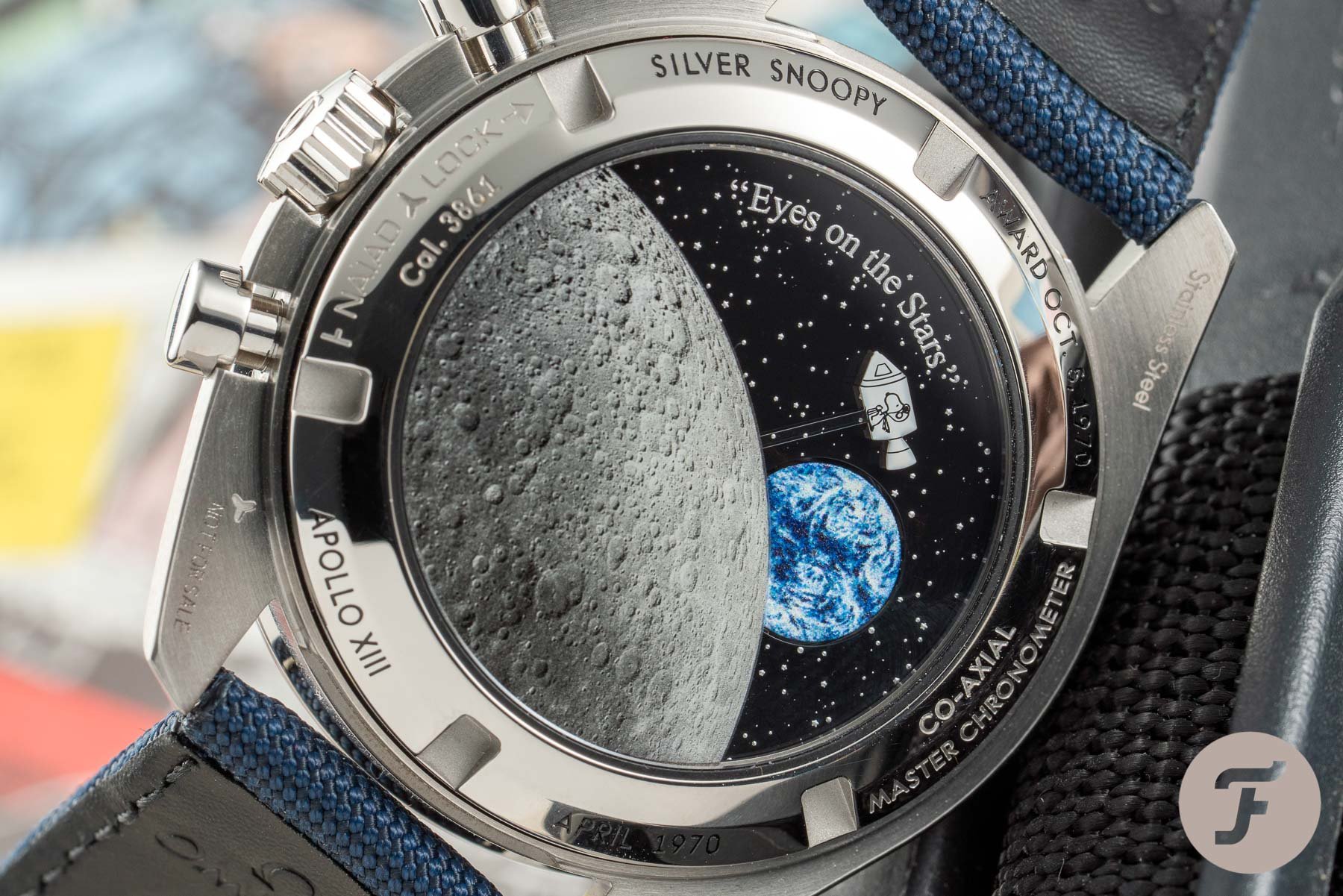 If you look closely, you will see Snoopy's spacecraft is attached to a transparent hand. This hand is connected to the chronograph seconds hand pinion. When you push the start button, the animation will start to run as well. By making use of a lightweight material of the hands, it doesn't require more energy from the movement to have this animation running. The Snoopy uses the same case as the Speedmaster Apollo XI.
This case is based on the original 42mm Speedmaster Professional reference 105.012. Including the extra bevel on the case back. More in-depth information on the Snoopy (and its dimensions etc) can be found here. The retail price on the new Omega Speedmaster Silver Snoopy Award is €9,600.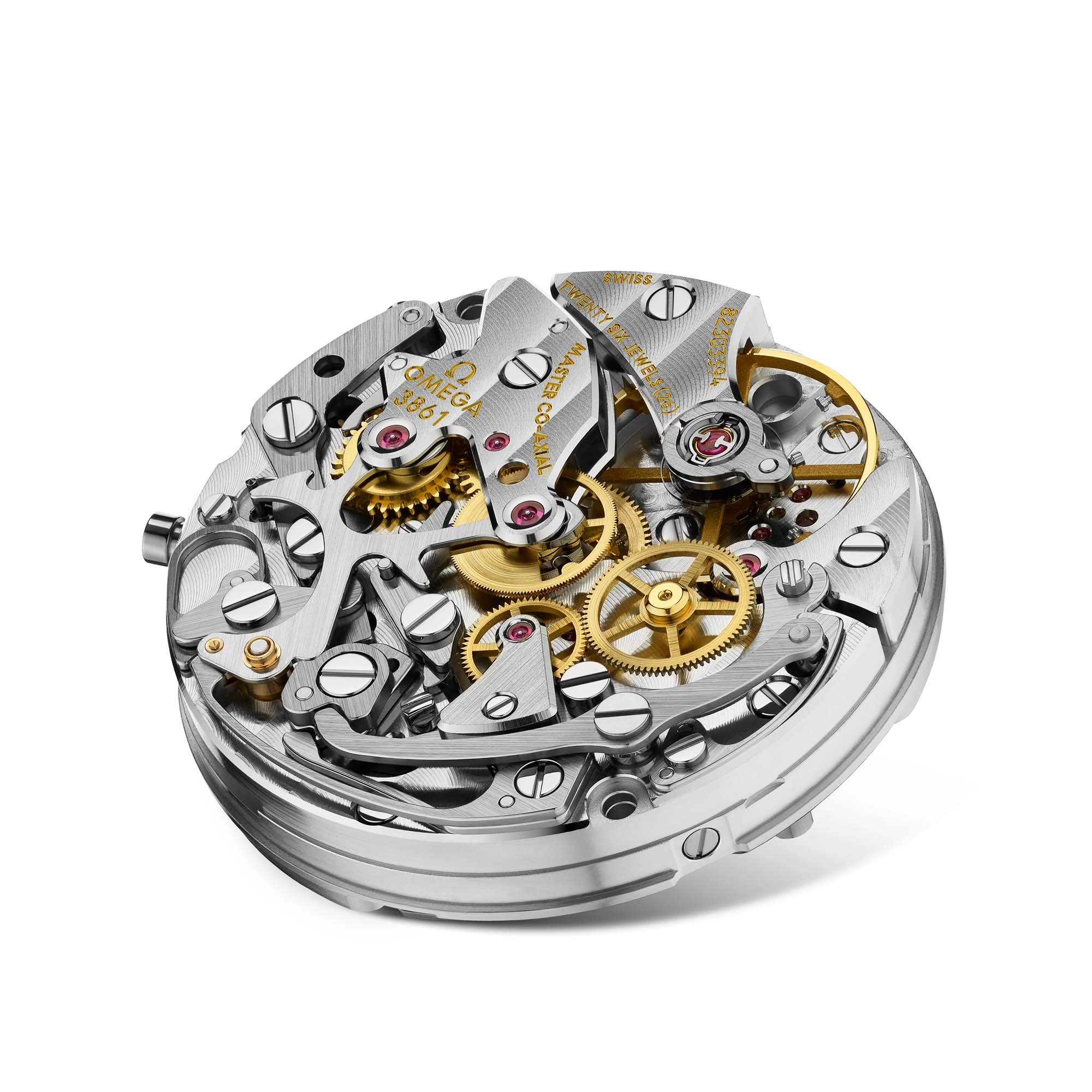 What will 2021 bring us?
It is no secret anymore that Omega will update the Speedmaster Moonwatch. It was already shared with the guests of the last Speedy Tuesday event at the end of 2019, that there will be a Speedmaster Moonwatch with caliber 3861. While some publications are running reviews based on leaked information, we prefer to wait. Once we have received all information directly, we'll run an in-depth article.
Additionally, I hope that there will also be some room for a nice Speedmaster limited edition to fuel my collecting habit. I would like to see a limited edition that celebrates a special occasion or event from the past. What happened in 1991, 1981, 1971, for example? Were there seminal moments in 1996, 1986, 1976, or before that you can think of? Let us know your guesses in the comments below. What could be the subject of the next Limited Edition Speedy?
In any case, I am looking forward to the new 3861-powered Speedmaster. The 3861 is a movement I've been able to enjoy in my Speedmaster Apollo XI since last year. It keeps a great time due to its Master Chronometer certification. I can't wait to see it on more Speedmaster lovers' wrists.