Mike & RJ's Top 5 Watches Of 2018 (Baselworld and SIHH)
SIHH and Baselworld are behind us and with a few exceptions and later introductions planned for this year (wink wink), we've seen all watches for 2018. Time to make up our mind on the Top 5 Baselworld and SIHH 2018 watches. Mike will give an overview of his Top 5 watches that were shown to him in Baselworld and RJ will show his Top 5 watches that were introduced during the SIHH in Geneva.
Top 5 Watches Baselworld 2018
Please find Mike Stockton's Top 5 watches from Baselworld below.
1. Tudor Black Bay 58
For me, the Black Bay series of watches have always been great looking, but have lacked a certain staying power. I just forget about them and their normally thick cases really ruin it for me. The 58 changes all that and as I mentioned in my article, the smaller diameter and thinner case make this feel a lot like a Pre-Maxi case Sub. The GMT was nice, but the 58 was the watch people truly wanted and are still discussing nearly 2 months later.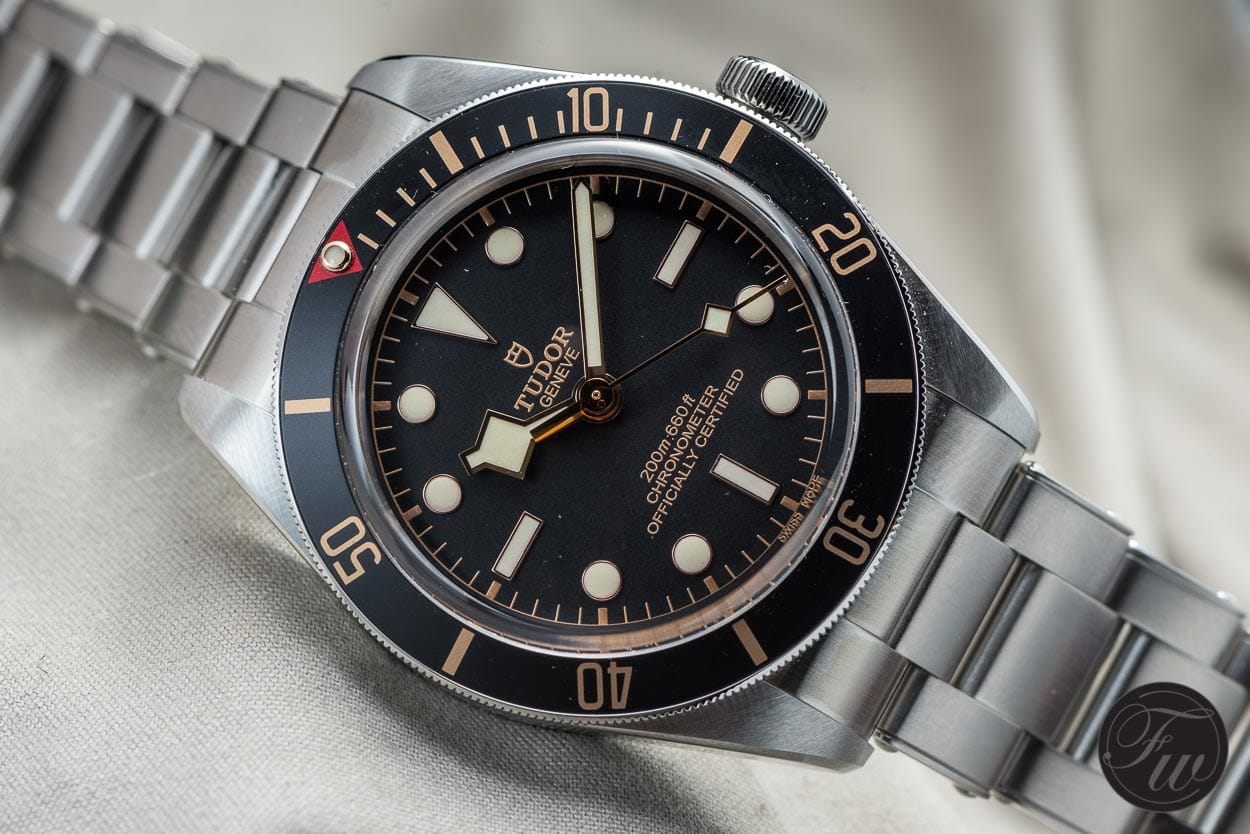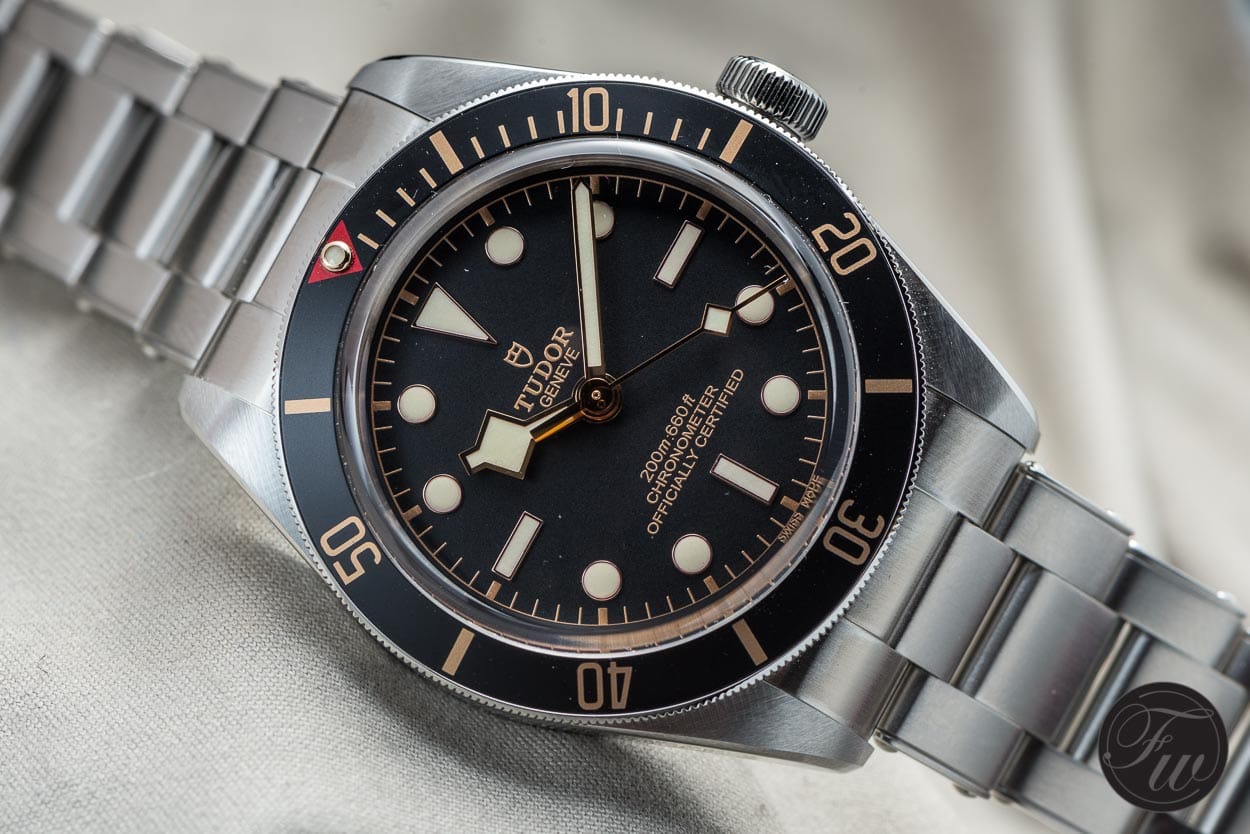 2. Oris Divers Sixty-Five Bronze Bezel
Much like the Black Bay, this watch has A LOT of variants, but the brand somehow shook things up with 36mm and 40mm versions containing a bronze bezel and black dial with rose gold hands and indices. The watch knocked me over to the point that I bought one on the spot – it's for my wife, but I may wear it when she's not around.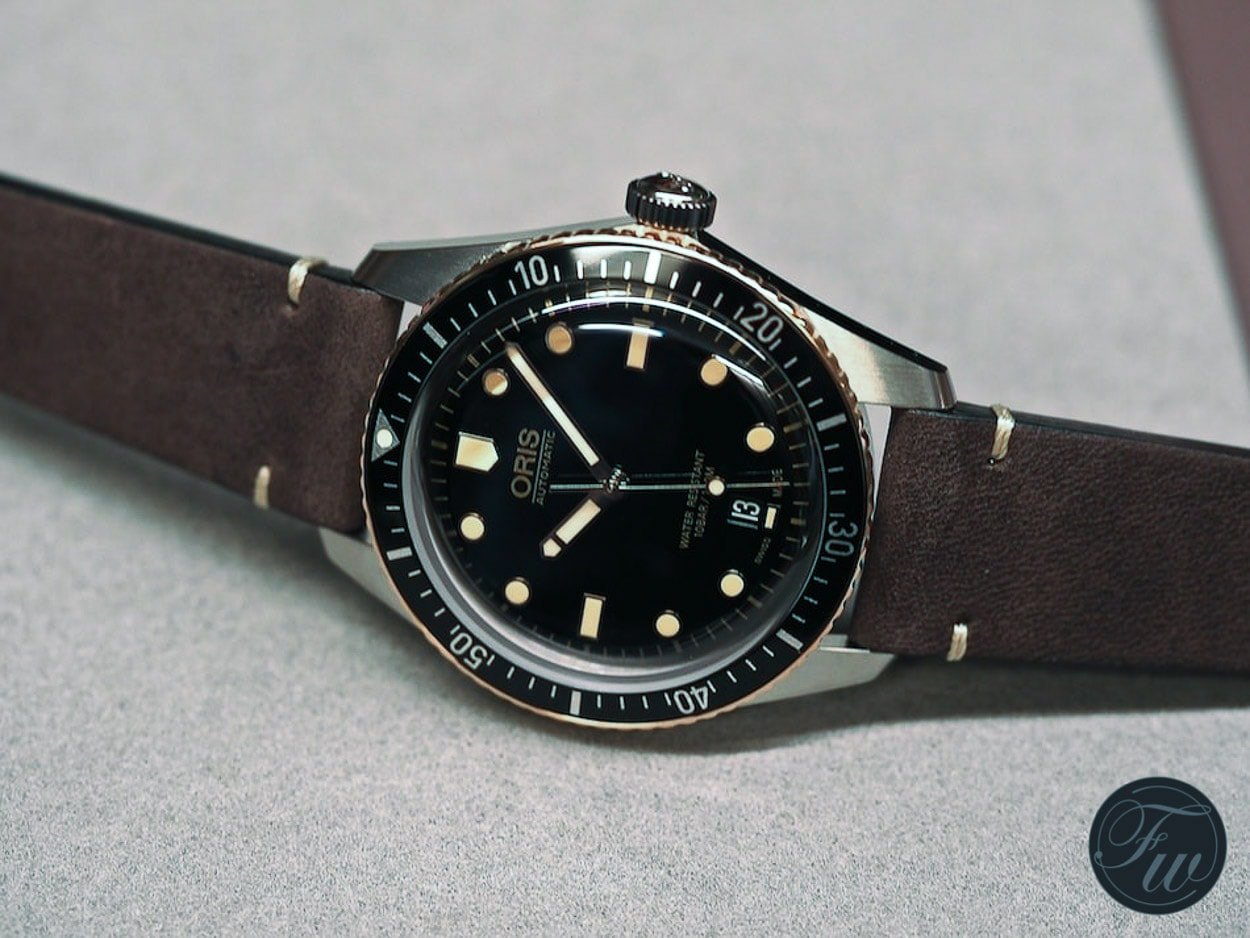 3. The Rolex GMT "Root Beer"
Ok, I know everyone most people would sell their mother in order to jump to the head of the line of the stainless Pepsi waiting list – trust me, the boutiques don't want your Mom – but I really love the fact that Rolex brought back the Root Beer bezel in both full gold and Everose formats. Just as the Pepsi isn't exactly as blue or red as the old one, the new Root Beer isn't quite as brown or gold as the lovely 16753/8 series, but it's still awesome. And yes, the lack of a brown dial is disappointing, but Rolex always gives us 90% of what we want. I wear the sh*t out of the vintage counterparts of these new releases, so this really turned me on. Oh, and I'd bet there's no waiting list.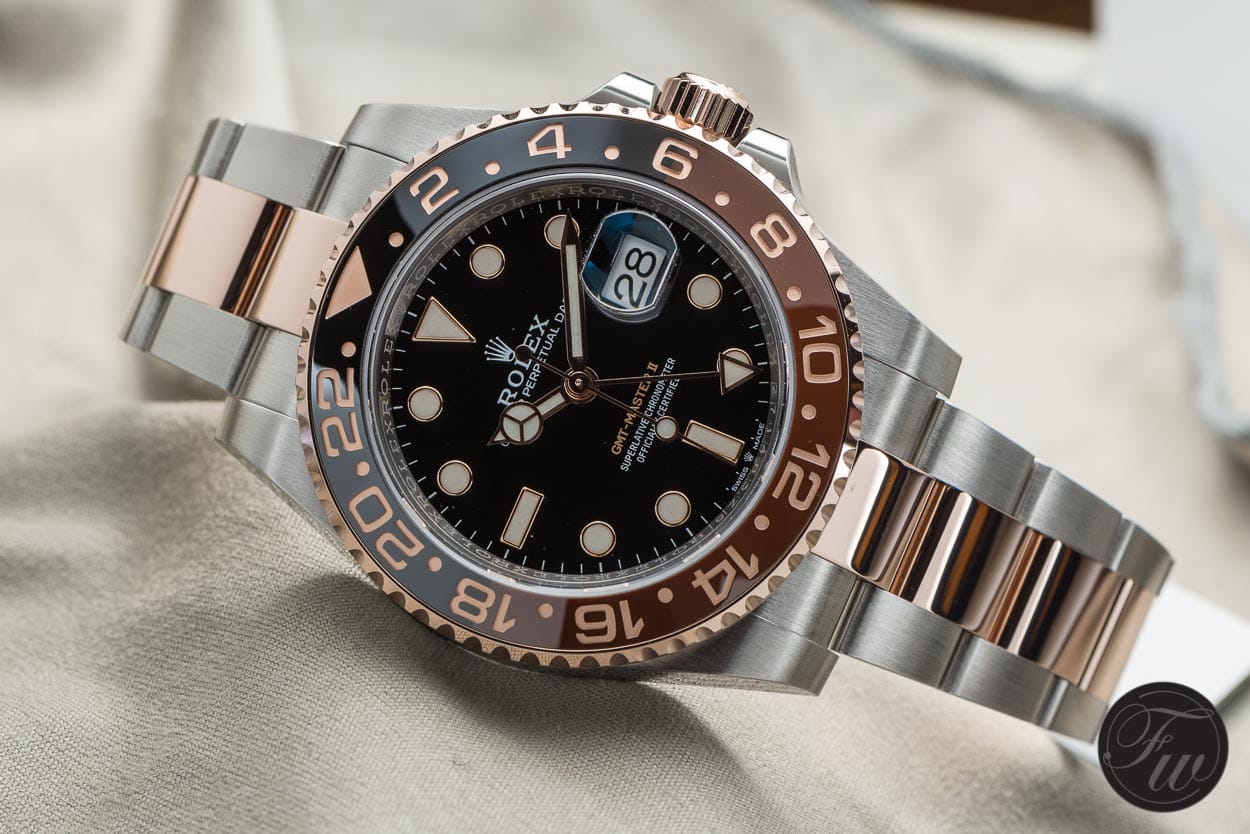 4. Seiko 1968 Automatic Divers Commemorative Edition "The Green One"
Seiko was really good again this year, but we did notice a decided move upmarket in their strategy. Somewhere within all the 1968 related special editions was this oddball green SBDX017 – relating to the lush forests on a Japanese island that's noted for diving. Whatever the reason for the green, this was downright sexy in person and I may have to add my first variant of the SBDX0xx line to my collection (RJ has owned an SBDX001 forever), which is a good thing because this model marks the end of this glorious model line.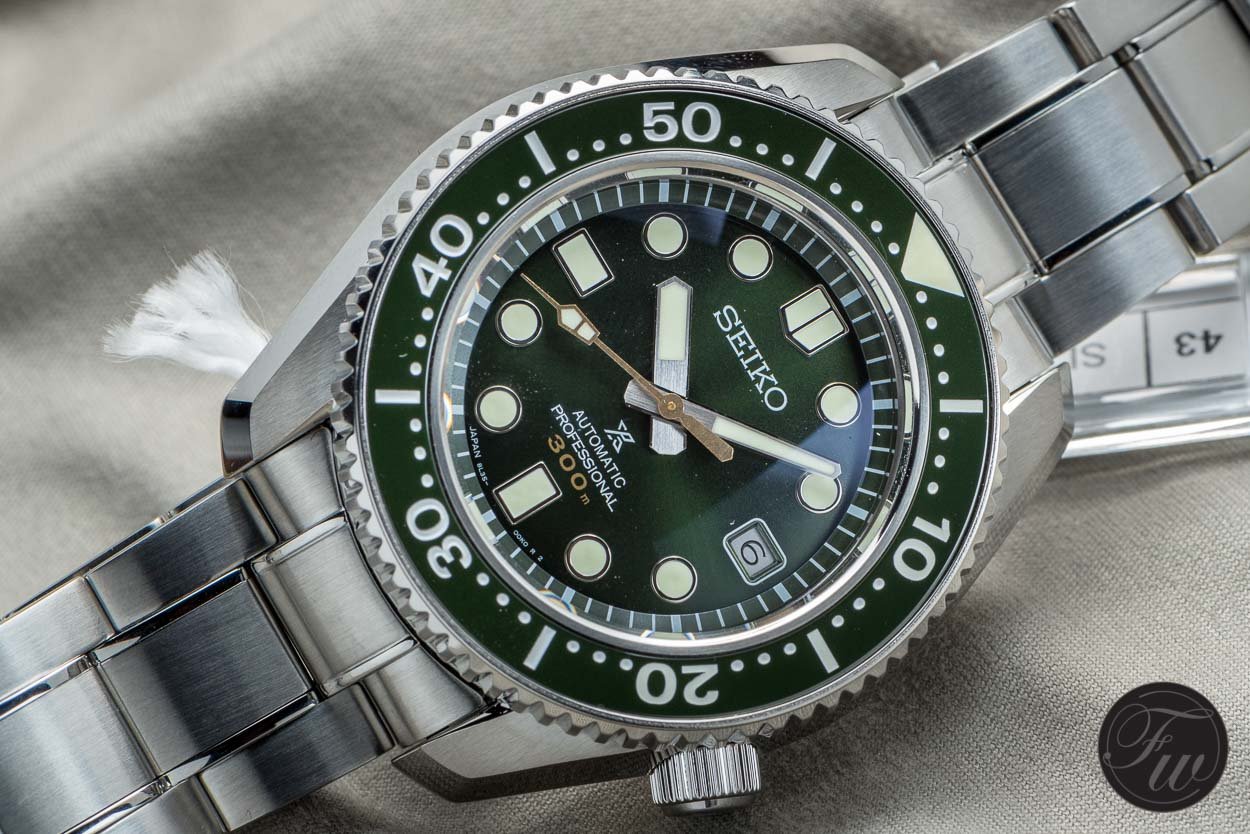 5. Certina DS PH200M
Ok, this is a weird one because I was halfway back to Frankfurt while Balazs was still at the appointment to go hands-on with this watch. Still, I saw it and saw it being held inches from me and I loved it and still love it. This watch (and some other releases from Swatch Group brands like Hamilton) tell me that the Swiss are starting to get it. People want good looking watches that can compete with Seiko price wise and looks wise. At €695 (available in October) this watch is a heck of a deal and ridiculously competent with 80 hours of power reserve. Oh, and I hope it marks the sustained return of Certina looking at its back catalogue. Now, we just need this brand back in the USA.
Top 5 Watches SIHH 2018
Below you will find Robert-Jan's picks of the SIHH 2018 exhibition. It might appear that RJ's choices are a bit more snobbish than Mike's, but keep in mind that the SIHH (Salon International de la Haute Horlogerie) represents brands that are mainly in the haute horlogerie category.
1. A. Lange & Söhne 1815 Chronograph
I recently wrote an ode to this beautiful dress chronograph (you can read it here) and I called it my favourite dress chronograph. It really is. The rose gold case and black dial is a perfect match and I am a sucker for this combination. 50% of the attraction in an A. Lange & Söhne watch, including this 1815 Chronograph, is the movement. A hand-wound movement that has been hand-finished and shows a lot of depth. Stunning. I prefer this 39.5mm 1815 chronograph over the praised Lange Datograph.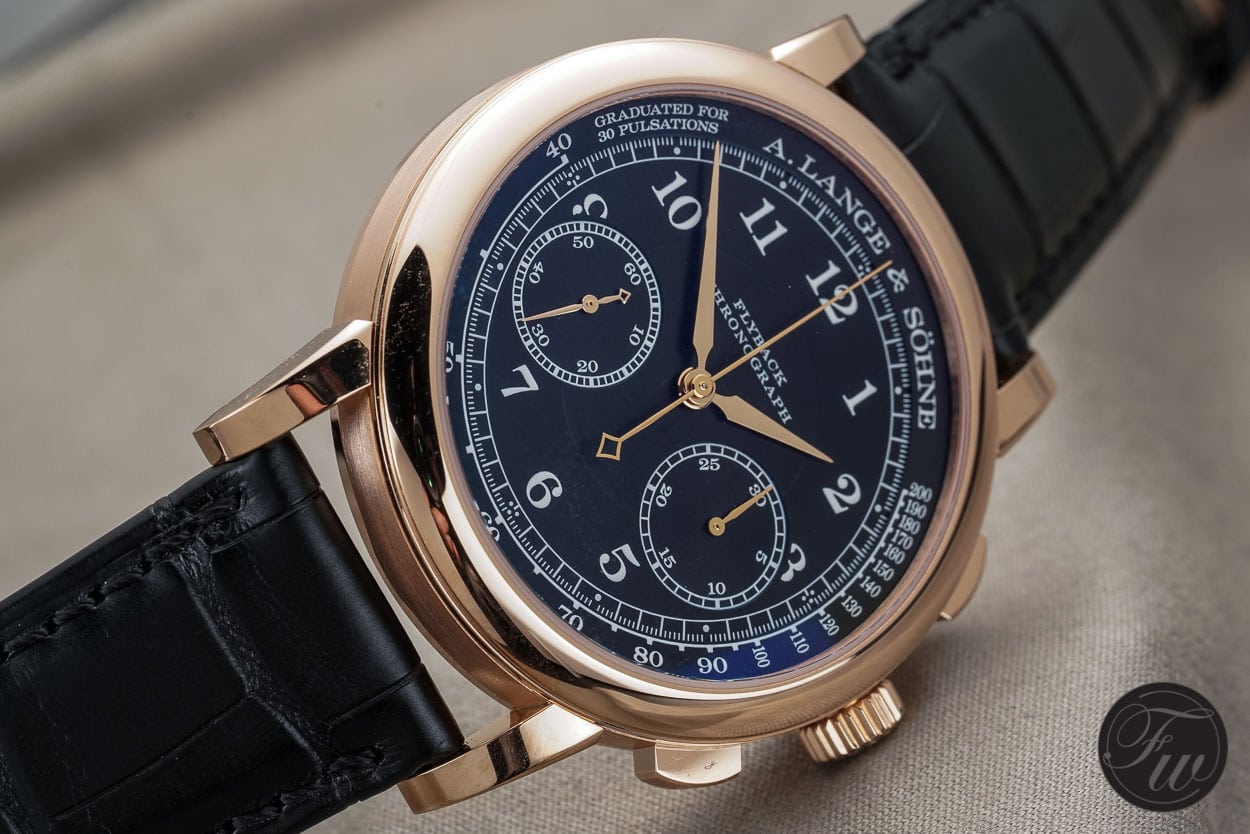 2. Jaeger-LeCoultre Polaris Memovox
Jaeger-LeCoultre has a huge risk, and that is that the brand will die with its customers (hey, someone has to say it). They tried to target a younger audience with its Master Compressor watches, but somehow that did not have the expected effect. Now, Jaeger-LeCoultre introduced an entirely new 'pillar' beside their Master and Reverso collections: The Polaris. I am blown away by them, to be honest, and this 42mm limited edition with an alarm complication is my absolute favourite. I wrote a hands-on review of the new JLC Polaris Memox here. The future is bright again with watches like this.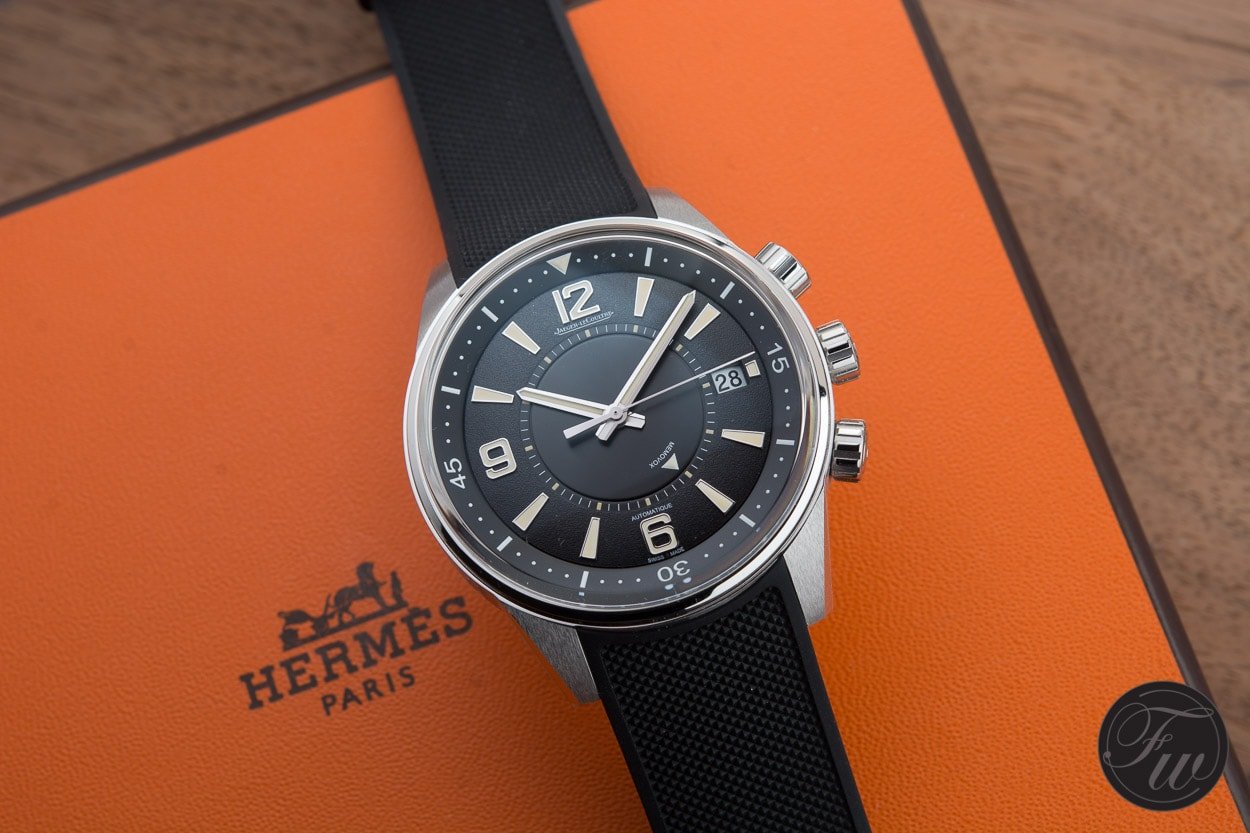 3. Audemars Piguet Royal Oak Extra-Thin 'Jumbo'
I have lots of love for the Royal Oak 'Jumbo', including this new titanium and platinum combination. AP's CEO didn't even bother to talk about it (quite frankly, he was annoyed by me asking about it) as it is 'only' a limited edition and nothing really new. Well, screw that, I love it and feel it deserves more credit and attention then it received during AP's presentation at SIHH. A beautiful extra-thin watch, with the famous and praised calibre 2121 movement. A polished finish on the bezel and small bracelet links differentiate this reference from the stainless steel and gold models. Only available at Audemars Piguet boutiques and probably sold out already, but if you want one, give them a call and perhaps you are lucky. Here's my hands-on review of this new Royal Oak 'Jumbo' reference 15202IP.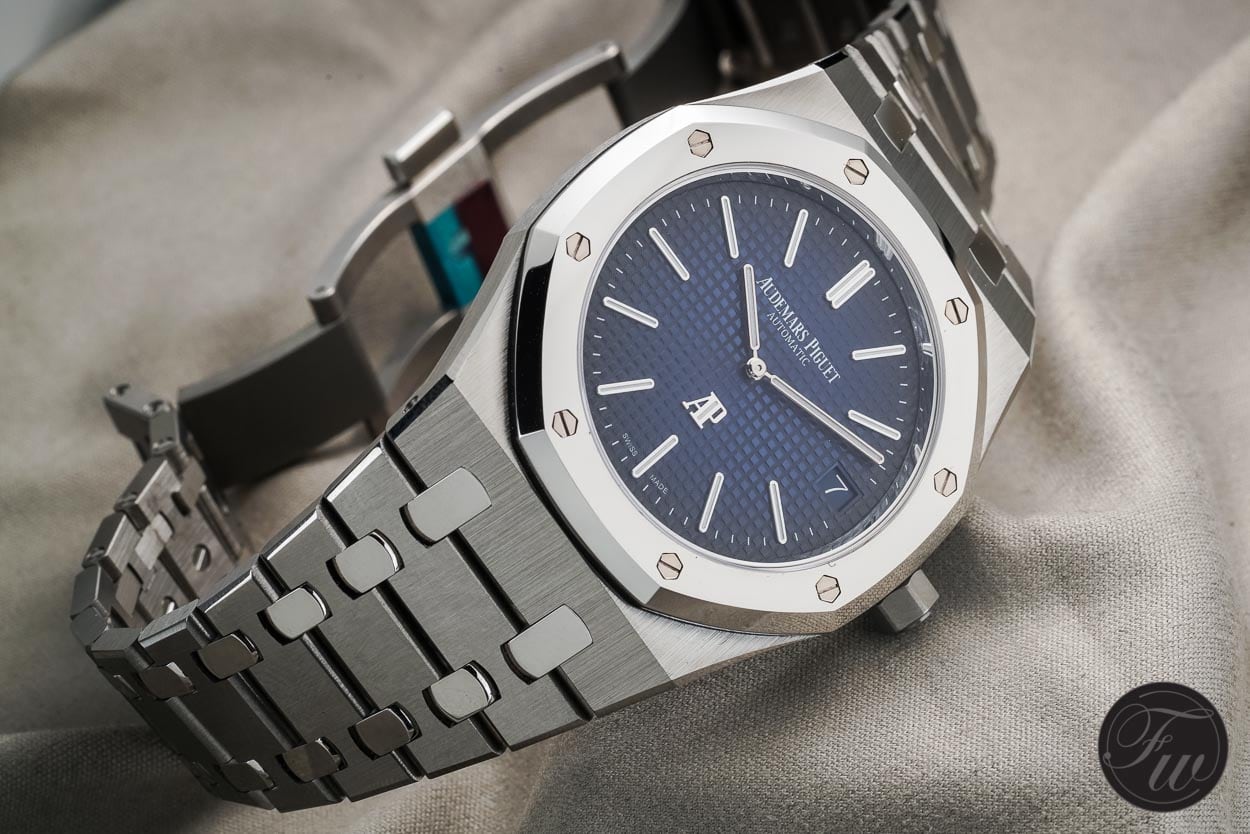 4. Cartier Santos
Everyone saw this coming. The Santos de Cartier celebrates its 40th birthday this year, with this specific model (the Santos model itself is much older). Cartier expert George Cramer covered the Santos in extent in this article, but that was before this new 2018 re-introduction of a classic was introduced. Make sure to read it though, it gives a lot of interesting background. The new Santos, especially in bi-colour, is an amazing watch and Cartier did a marvelous job in staying true to the original design. This watch is one of my personal highlights of SIHH and if there is only one tiny bit of criticism, it is towards the new shape of the bezel. I think I could live with that though. Read my hands-on article with the new Cartier Santos here.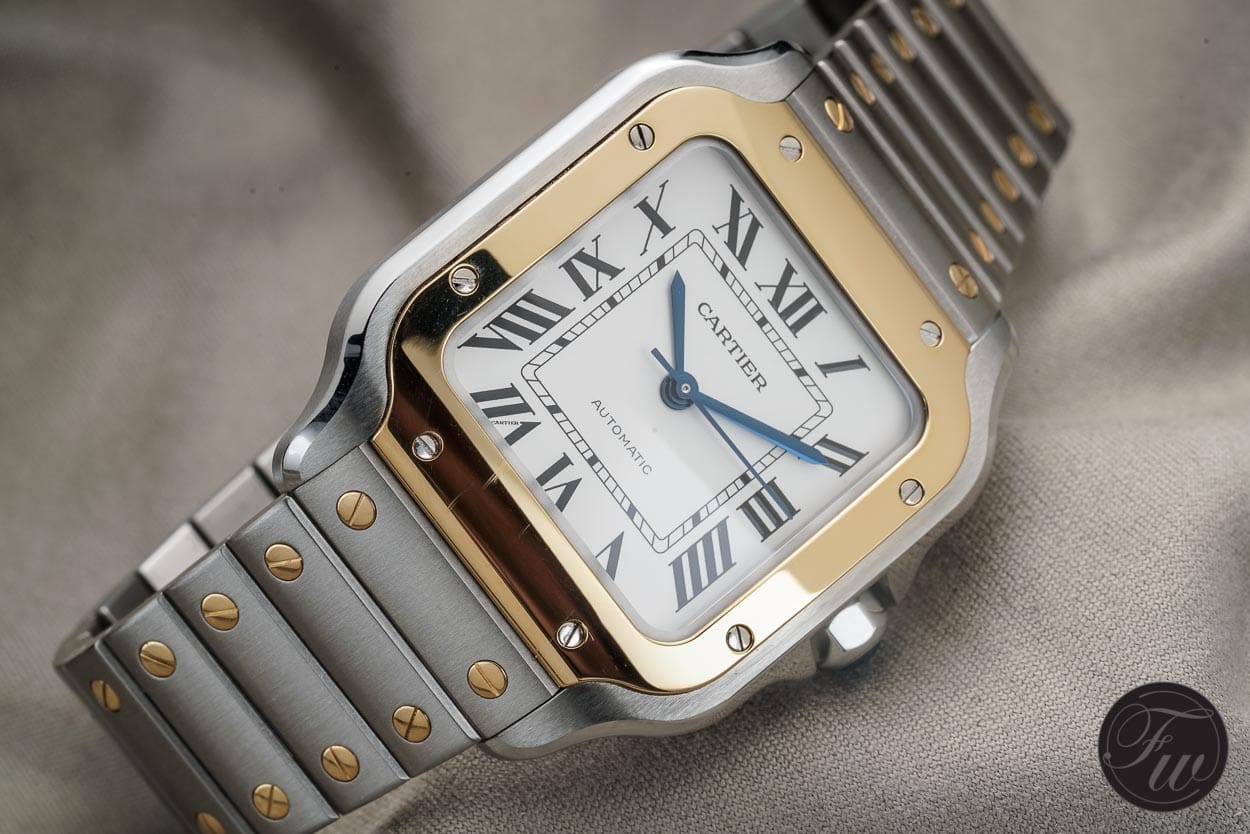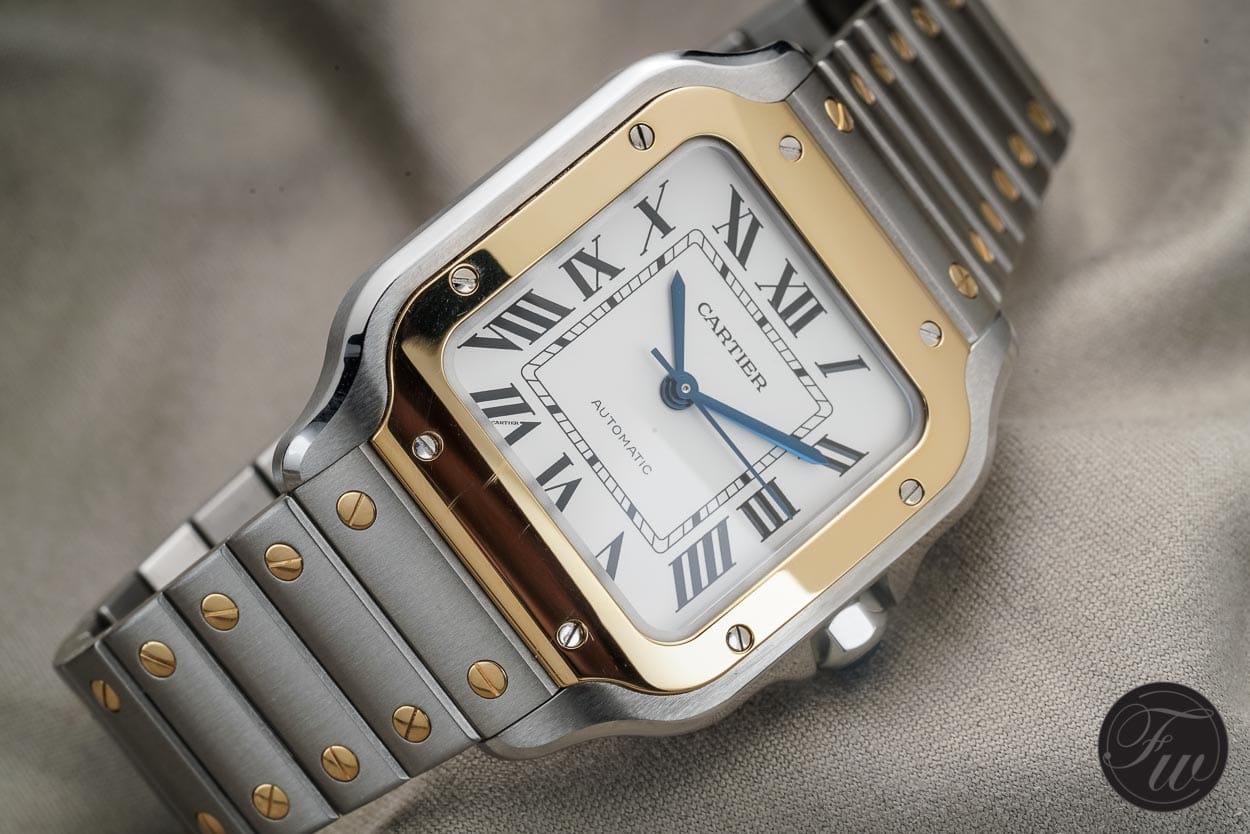 5. Grönefeld Bespoke 1941 Remontoire
Bart and Tim Grönefeld are now offering some bespoke dials for their 1941 Remontoire watches. The Grönefeld Remontoire was already launched in 2016 and received no less than 5 awards. Later that year, it even won the prestigious Grand Prix d'Horlogerie de Genève 'Mens watch' category award. Boom! Besides all that, and the fact that these guys are Dutch (like me), it is just a stunning watch. Especially with this guilloché dial, made with a 100 years old piece of mechanical equipment, still taking up to a few days to make just one dial. Just like the A. Lange & Söhne watches, a lot of the pride and beauty of a Grönefeld watch is in the design of the movement.