RJ's Top Five Alternatives To The Omega Speedmaster Professional
Yes, there are other fantastic chronographs out there!
The Omega Speedmaster needs little introduction. It is one of the most talked-about chronograph watches in the world — at least here on Fratello. But as strange as it might sound, the Speedmaster doesn't please everyone. Maybe you don't care about its Moon-going history, or perhaps you don't like the shape of the case. There could be any number of other reasons why the Omega Speedmaster doesn't suit you. With that in mind, I decided to make my own list of the top five alternatives to the legendary Moonwatch.
Back in the late 1990s, when I was looking for an Omega Speedmaster Professional, there was one alternative that I briefly considered. It was IWC Pilot's Watch Chronograph ref. IW3706, a 39mm chronograph powered by the Valjoux 7750 movement. At the time, it was just referred to as the Flieger (Pilot) Chronograph.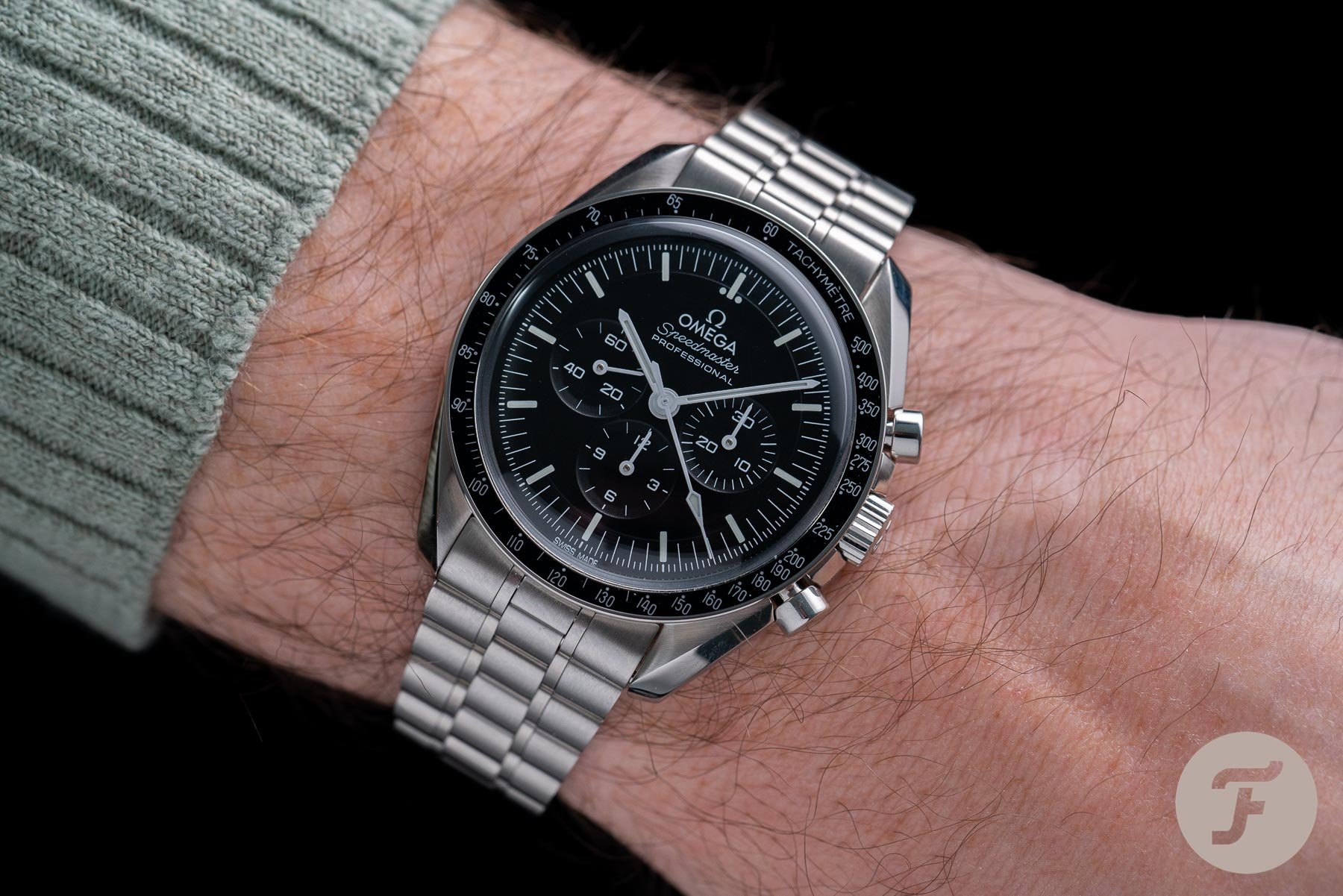 There are more alternatives to the Speedmaster Professional from other brands, of course. For this overview, I didn't look for similar-looking chronograph watches, but rather, for watches that have a similar price tag and that also tell a story. In some cases, these watches have a cult status of their own. Another important factor that I took into account is that the watches need to be available today.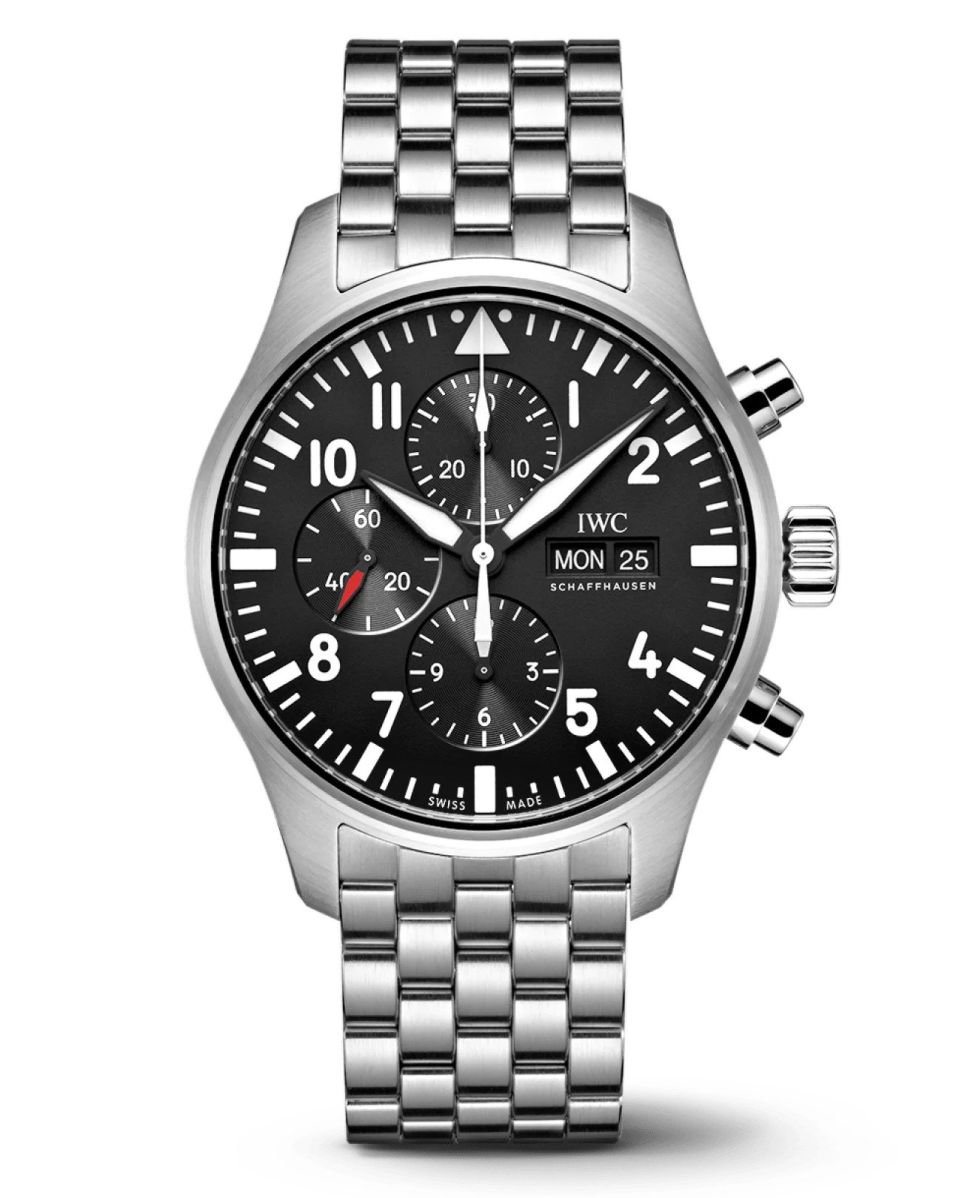 1. IWC Pilot's Watch Chronograph IW377710
The 39mm IW3706 has been succeeded by a few other references, like the IW3717. These days, it's the 43mm reference IW377710. The IW3706 looked a bit more utilitarian, whereas the current 43mm Pilot's Watch Chronograph is more of a luxury watch. That said, we're still talking the same movement inside — an ETA/Valjoux 7750-based IWC caliber 79320. The IWC Pilot's Watch Chronograph has the typical layout for this movement, featuring a day and date as well. The predecessor of this watch, reference IW377701, which was in production from 2012 to 2016, had a large date aperture to show three dates at once. I am happy that has disappeared and we're back to normal again.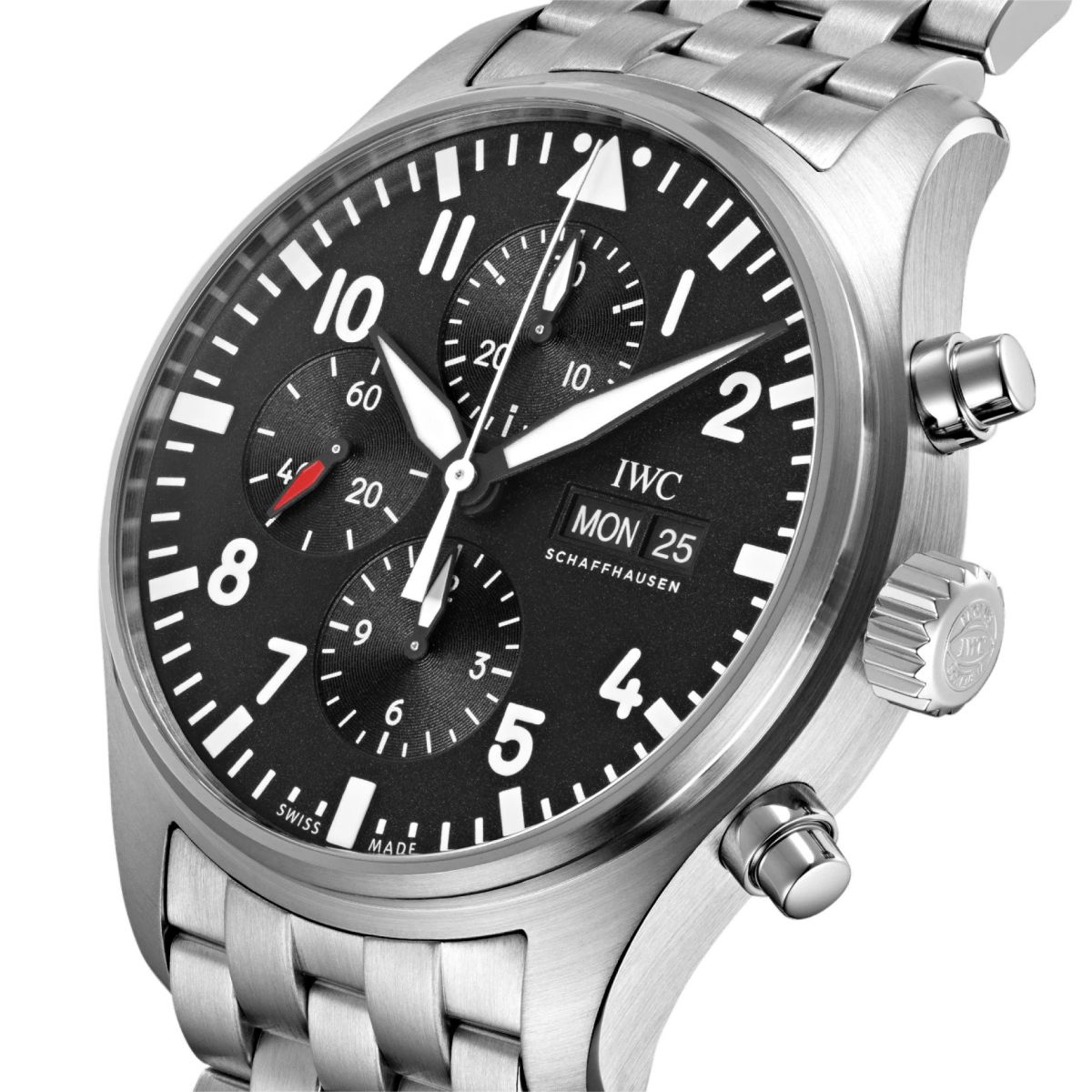 This IWC Pilot's Watch Chronograph IW377710 has a case height of 15.4mm, which is significantly thicker than the Speedmaster Professional Master Chronometer (13.58mm for the Hesalite version,13.18mm for the sapphire one). IWC stayed true to its Pilot bracelet design, but I have a slight preference for the old-style bracelet. To be honest, that magnificent bracelet on the 3706 was something that almost turned me to the Pilot's Watch Chronograph at the time. This watch is also available on leather, however, with the reference IW377709. The retail price of the IWC Pilot's Watch Chronograph IW377710 on the bracelet is €7,050, and it's €6,000 for the leather-strap version. Find more information on this model here.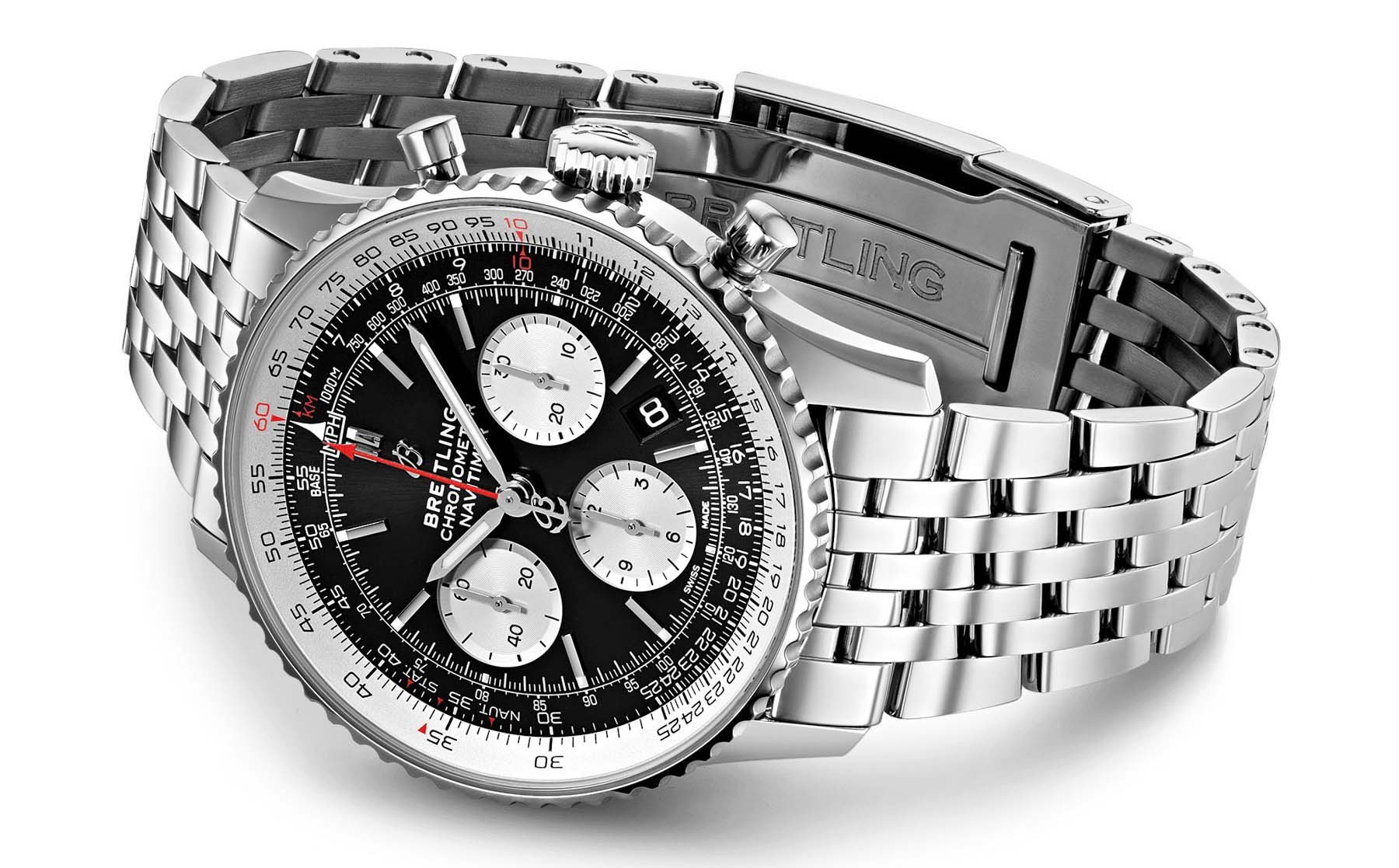 2. Breitling Navitimer B01 43 (AB0121211B1A1)
Just like Omega, Breitling has an incredible history when it comes to chronographs, and the Navitimer was introduced even before the Speedmaster. In 1952, the first Breitling Navitimer came to life, but it wasn't available to the wider market until around 1956. Originally, it was a chronograph developed on request for the US Aircraft Owners and Pilots Association. Many variations followed (the 806 perhaps being most famous), but today's Breitling Navitimer B01 collection remains rather truthful to the original. It's powered by Breitling's in-house caliber B01, and just like all Breitling movements, it's chronometer certified.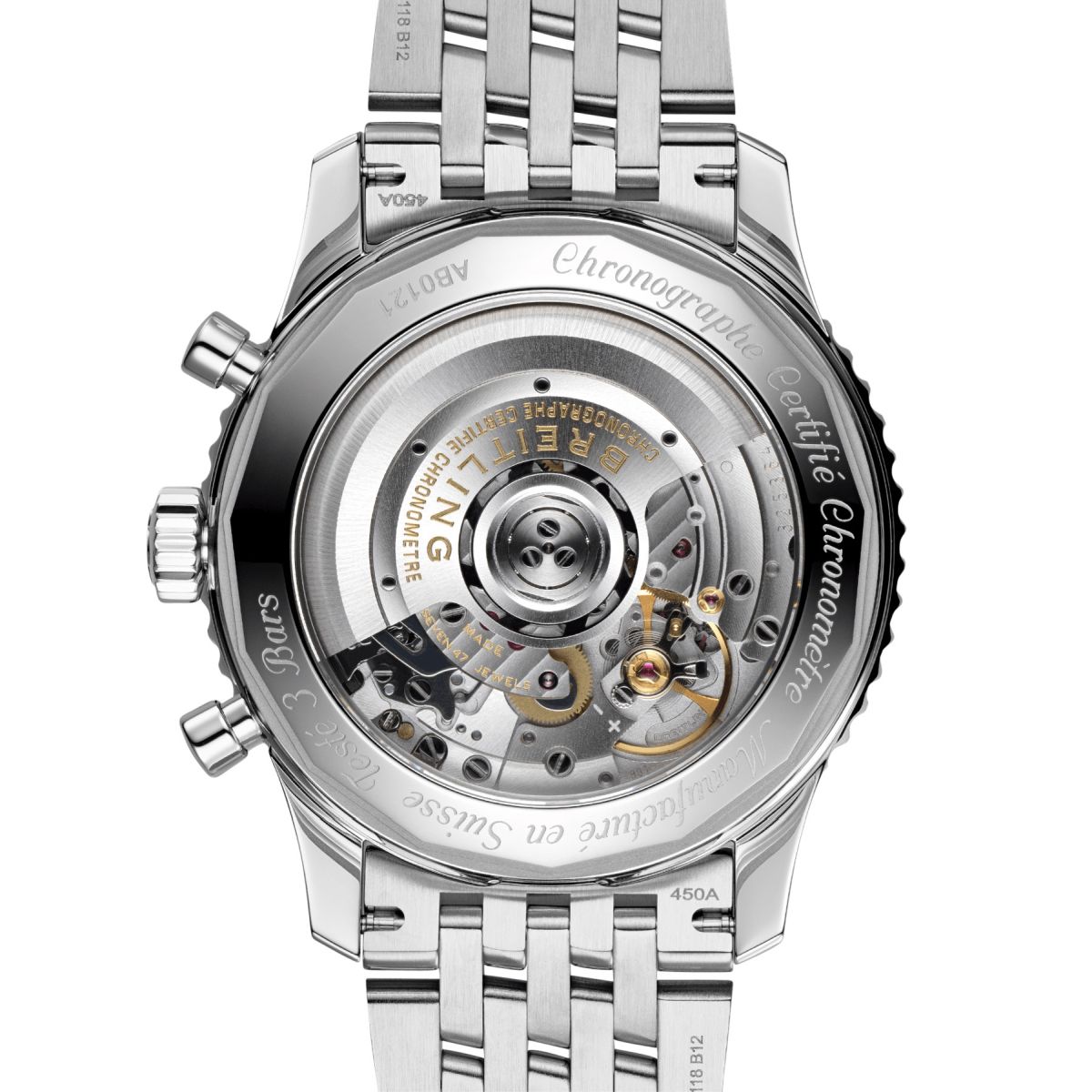 The Navitimer has not been to the Moon like the Speedy, but it was the first wristwatch worn in space by a NASA astronaut. Scott Carpenter wore the Breitling Cosmonaute ref. 809 in space in May 1962, on the Mercury-Atlas 7 mission. That was just a few months before Wally Schirra wore his Speedmaster during the "Sigma 7" mission of the Mercury program in October. Later on, the Navitimer gained popularity in the field of aviation rather than in the space programs.
The Navitimer with its slide rule bezel is a true pilot's watch and iconic as such. There's a lot of variation available, but I'd settle for the "standard" version, the Navitimer B01 43 in steel. With 2022 being an anniversary year for the Breitling Navitimer, I am very keen to see what's coming up, though. The B01 chronograph caliber is a highly praised movement and is also used by Tudor for its Black Bay Chronograph. The retail price of the Navitimer B01 43 is €8,350. More information can be found here.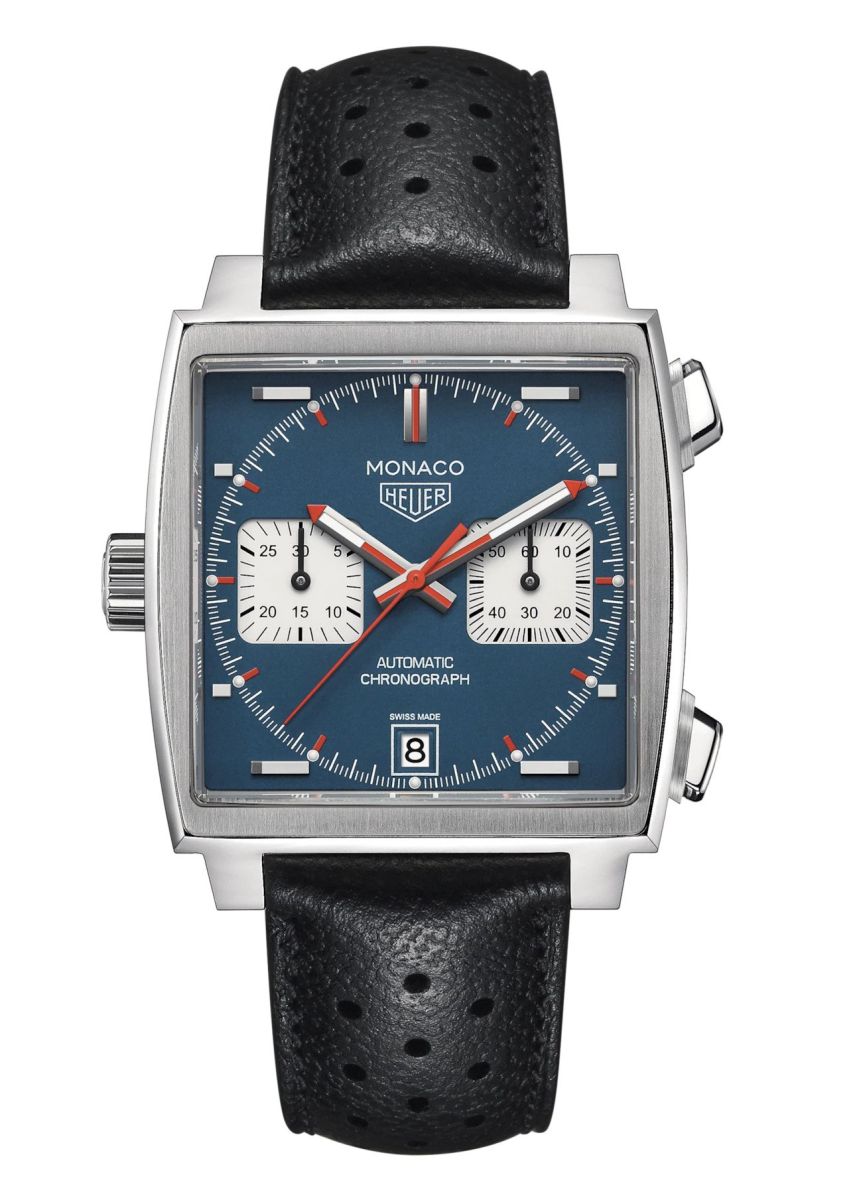 3. TAG Heuer Monaco CAW211P.FC6356
This one wasn't that easy. First, I thought of selecting a Carrera chronograph as an alternative. The watch designed by Jack Heuer in the 1960s has some proper racing heritage. But when visiting the TAG Heuer website, I noticed that the collections are a bit, well, messy. Then I realized that perhaps the TAG Heuer watch with the greatest cult status is the Monaco. It was worn by Steve McQueen in the movie Le Mans from 1971 (and not 1969 as TAG Heuer suggests on its website). McQueen based his character on driver Jo Siffert and wanted to make sure he had the same or at least a similar watch on his wrist. Although Siffert wore the Autavia 1163, McQueen picked the Monaco 1133.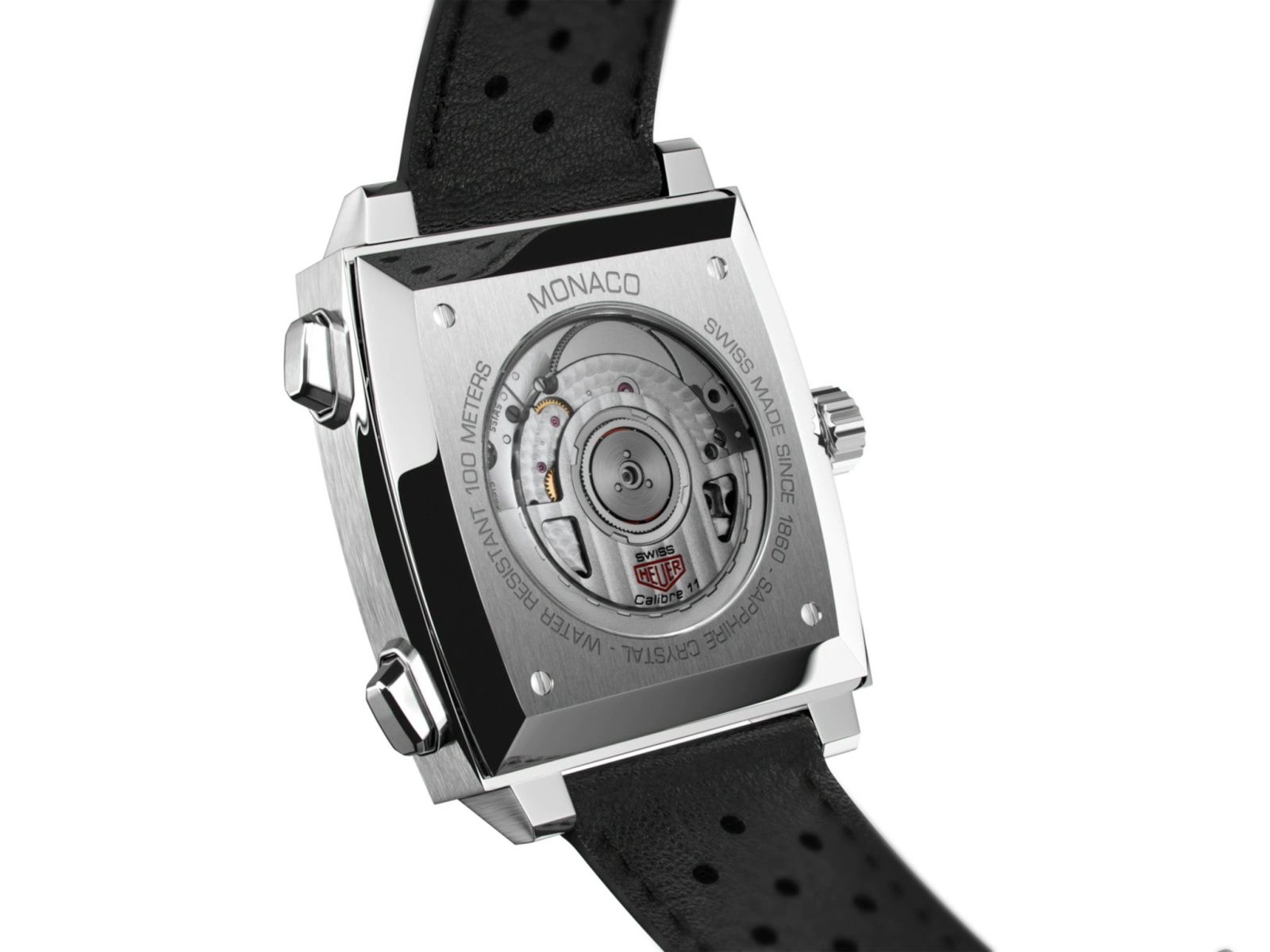 The current Monaco lineup led me to pick the blue-dialed version on a leather strap. However, it is also available with a stainless steel bracelet (reference CBL2111.BA0644) which will set you back an additional €400. Inside is TAG Heuer's self-winding caliber 11, based on Sellita's SW300-1 movement with an added chronograph module. The module is a Dubois-Dépraz 2006. As you can see, just like the original reference 1133, the crown is on the left while the chronograph pushers are on the right. In my opinion, the 39mm Monaco CAW211P.FC6356 is quite a faithful edition of the original 1133. It is neither limited nor a special edition, but a standard model in the TAG Heuer collection. It's a smart move to make a classic like this available for everyone. The retail price is €6,000. This Monaco is available here.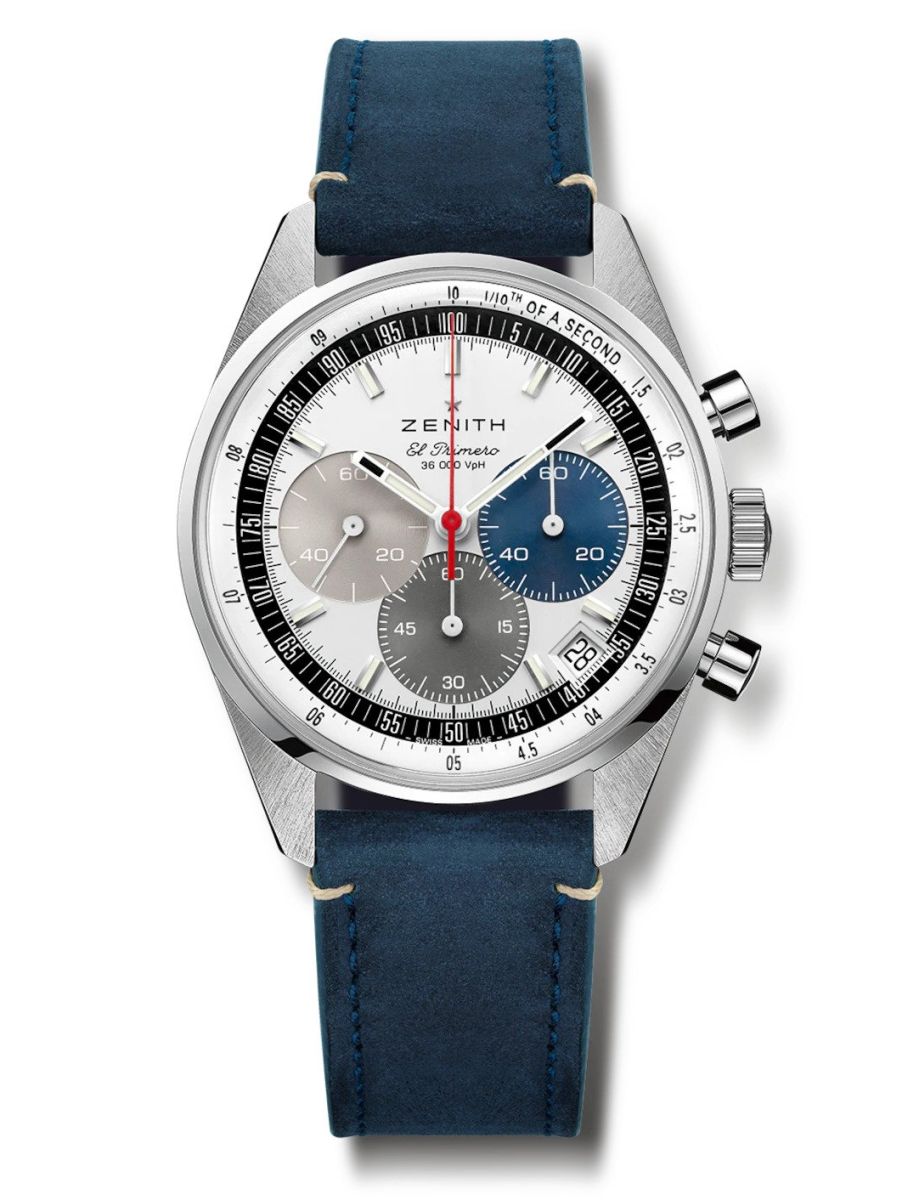 4. Zenith Chronomaster Original 03.3200.3600/69.C902
The El Primero chronograph movement doesn't need much of an introduction, I guess. It was one of the first automatic chronograph movements available on the market in 1969, and Zenith has been using it ever since. During a visit to the brand's manufacture in Le Locle, the folks there told us that they can service any El Primero movement made between 1969 and today. Some parts have changed over the course of time, but they can basically replace any component in any El Primero movement and bring it back to a 100% working condition again. That's a reassuring fact indeed.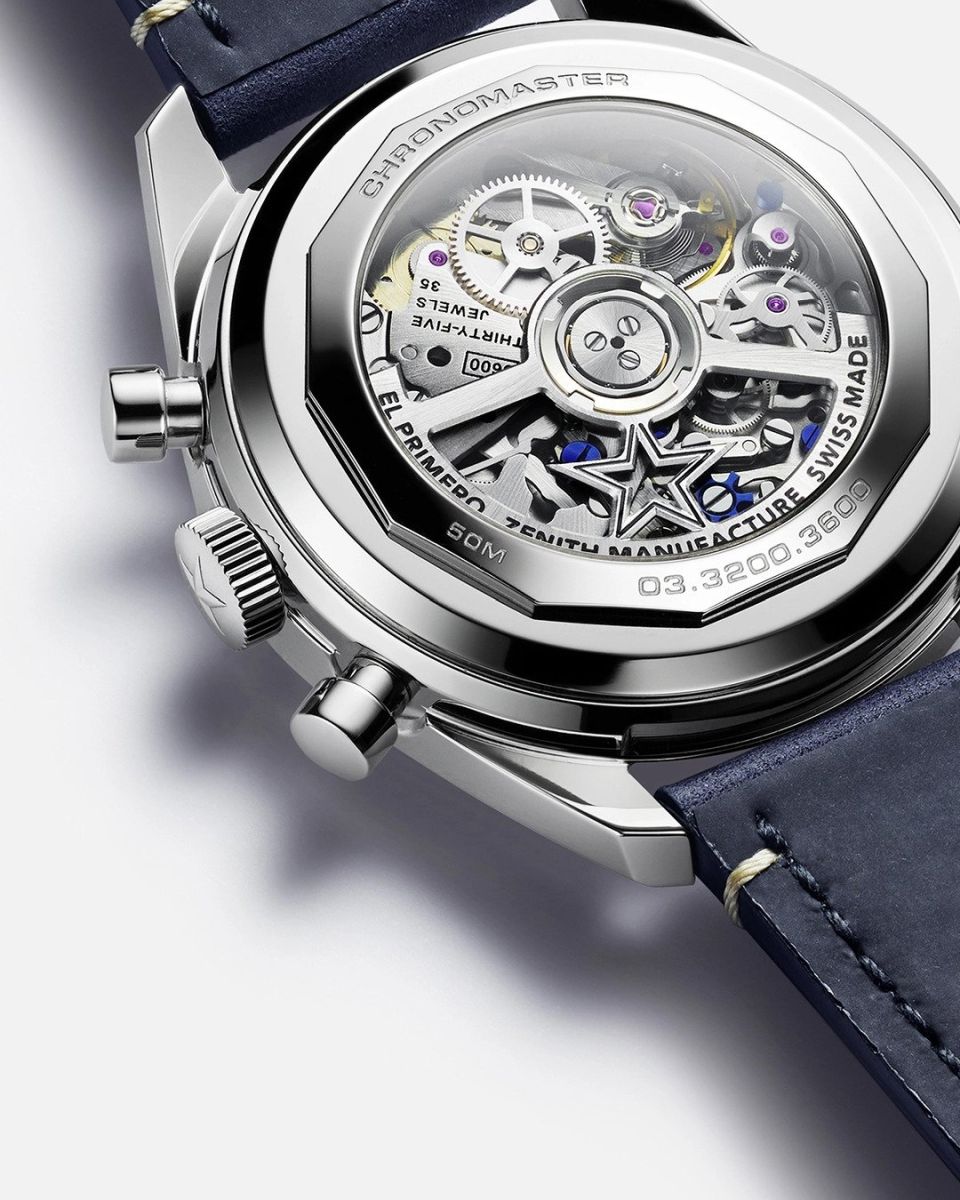 I selected the Zenith Chronomaster Original reference 03.3200.3600/69.C902 as it comes close to the original Zenith El Primero A386. Back in 2015, my colleague Mike wrote about his original A386. He compared it to the reference 6139 from that other brand that was at the forefront of introducing an automatic chronograph movement (Seiko). The 38mm diameter of this Chronomaster is true to the original and so is the color scheme on the dial. Inside is Zenith's El Primero caliber 3600, a high-beat movement with a power reserve of 60 hours. With a ticking speed of 36,000vph, you are able to measure 1/10th of a second with this chronograph. The central chronograph hand makes a full rotation every 10 seconds. There's an elapsed seconds counter at 3 o'clock, a minute recorder at 6 o'clock, and the running seconds register at 9 o'clock. The retail price of this Zenith Chronomaster Original is €8,300. More information can be found here.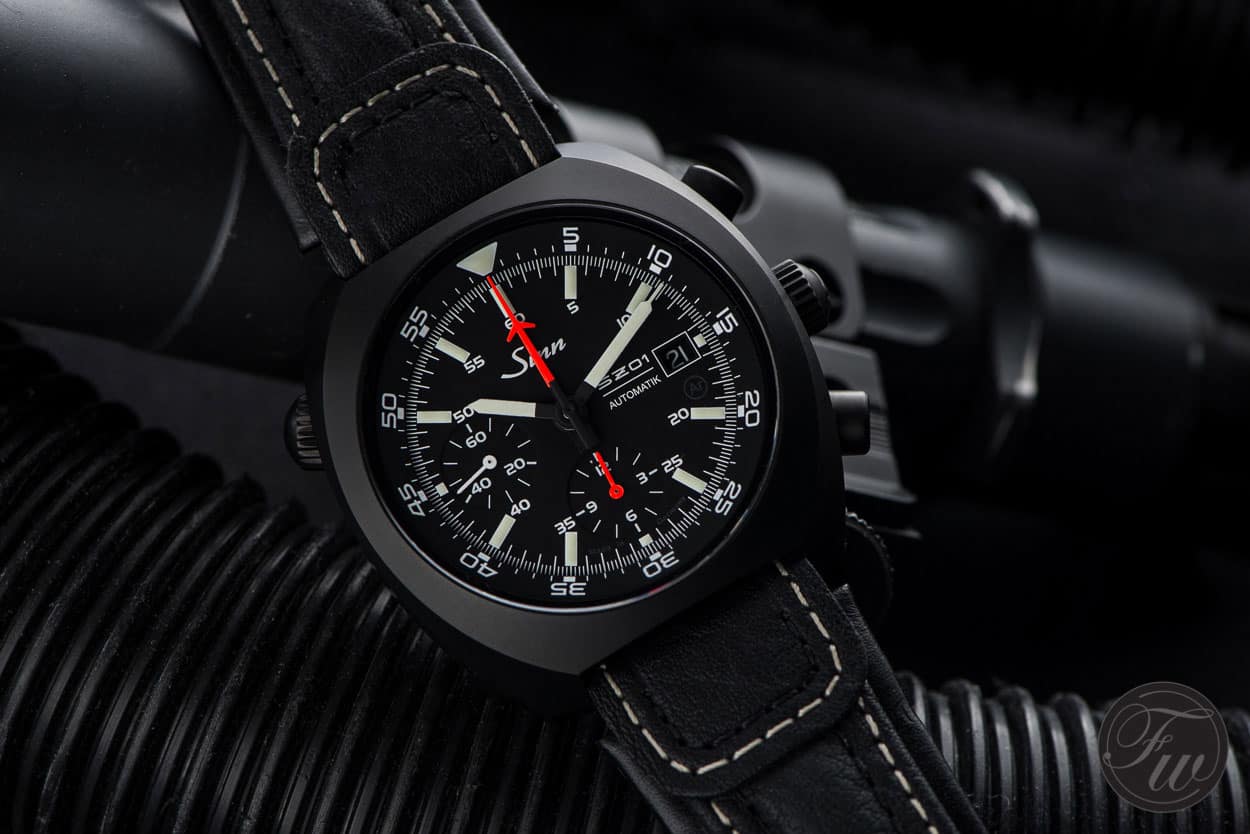 5. Sinn 140 St S
At first sight, there might be little in common with the Speedmaster watch. But in 1985, astronaut Reinhard Furrer wore a Sinn 140 S during the STS-61A space mission. That exact watch went out of production at some point, leaving the Sinn 142 as an alternative. Both watches were powered by Lemania movements. However, Lemania discontinued the 5100 movement in 2003, and Sinn started to use a slightly modified ETA 7750. The clever modification makes the dial layout similar to that of the Lemania 5100-powered watches, including the central chronograph hand that measures elapsed minutes. Meet the Sinn 140 St S.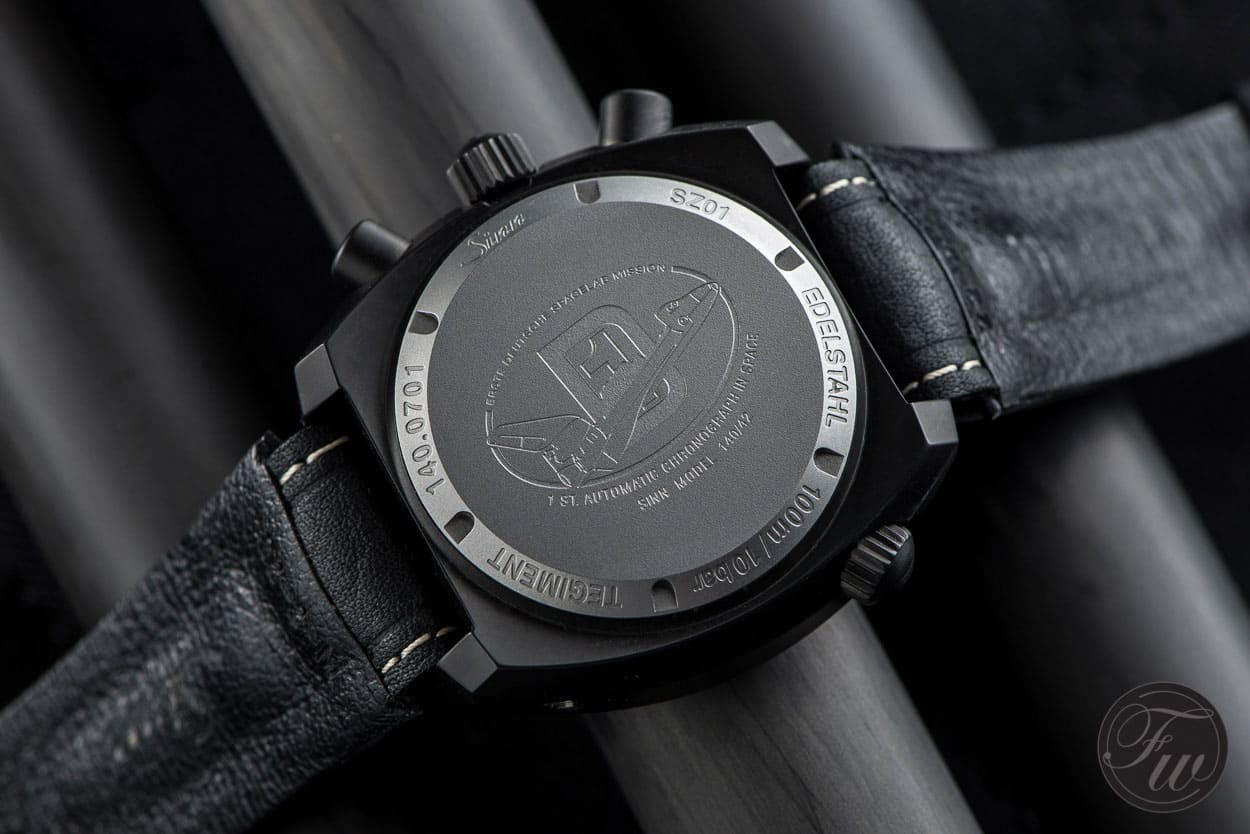 The Sinn 140 St S measures 44mm in diameter, and is, therefore, the largest watch on this list. It is available on a leather strap (as shown), but Sinn also offers it on a black metal bracelet or a silicone strap. Furrer wore his Sinn 140 S on a leather strap though, so that's how I would wear it as well. This modern 140 St S makes use of some of Sinn's own in-house-developed technology, like the tegiment treatment on the black case. This makes scratching the watch virtually impossible — Sinn even let me try with a screwdriver once!
Although the Sinn is the oddball in this article perhaps, it is a watch with space history and a tool watch to this day. Most of the watches on this list, however, have transformed from tools into luxury watches. The retail price of the Sinn 140 St S is €4,150 with leather strap, and €4,540 for the version on a black metal bracelet. More info can be found here.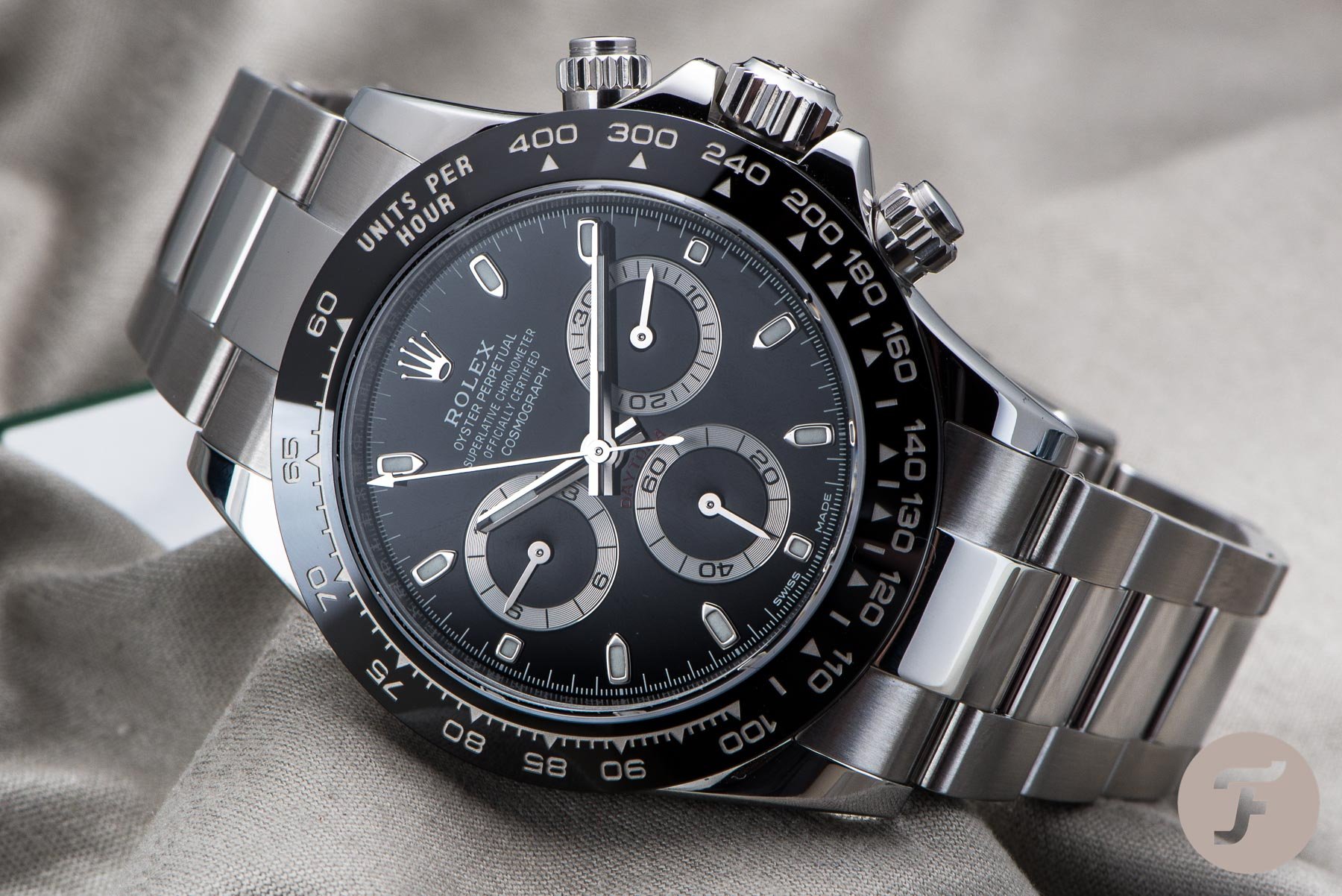 That other watch with iconic status
The terms "icon" and "iconic" are overused a lot today, but if there's a list of iconic chronograph watches, the Speedmaster is on it. Another chronograph with that status is the Rolex Daytona. I didn't include it in this list as it is hardly available and prices on the market are over €30,000. But to many, it ticks a lot of boxes. Even before the craziness started, the demand was already high for this chronograph with screw-down pushers.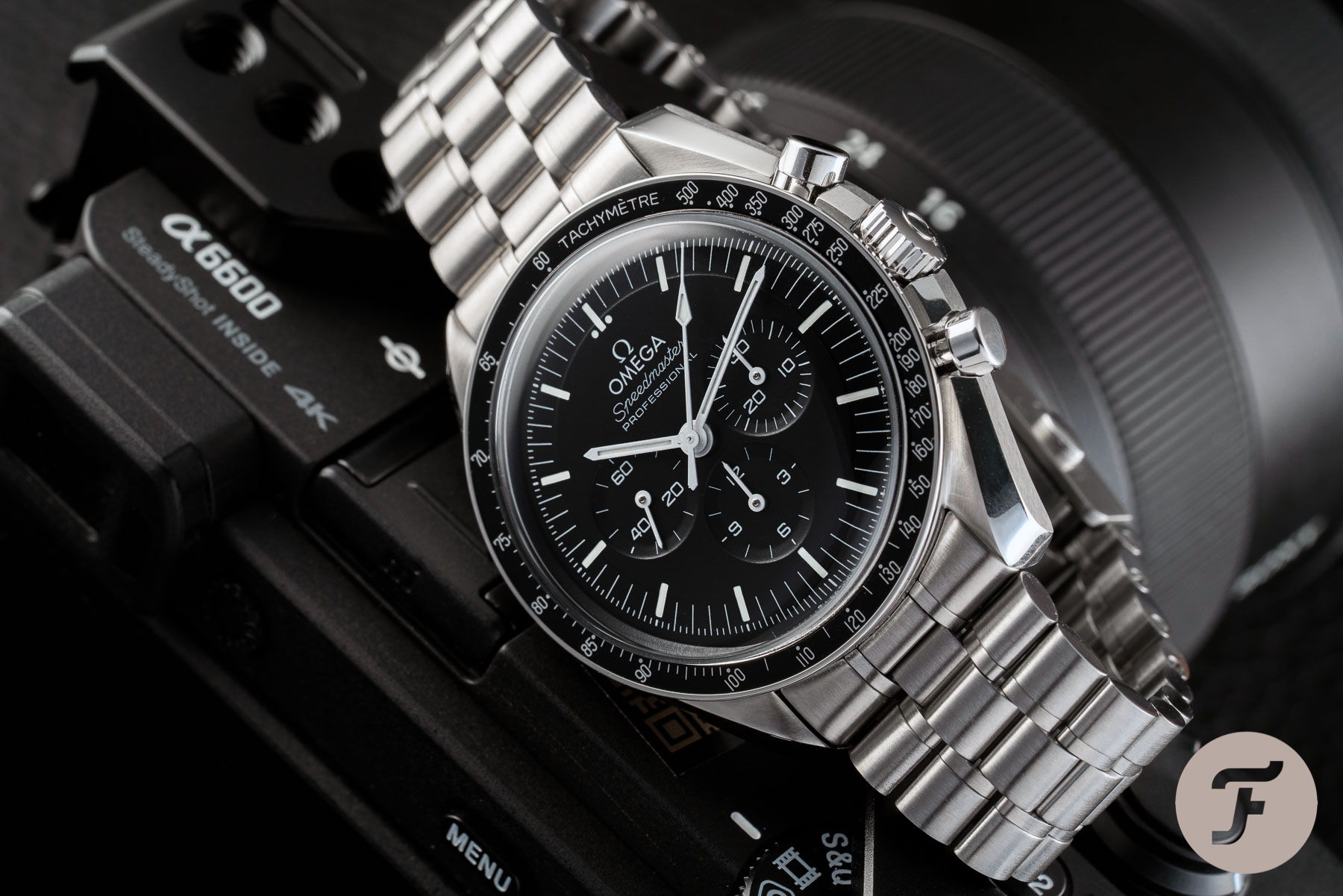 What do you think?
For those who are not fans of the Omega Speedmaster, what would you recommend as an alternative chronograph? Also, what do you think of the options I chose, and are there other worthy watches that I may have left out? Let us know in the comments section.