Uni-Compax Chronographs Under $5000 — Five Of The Best From Oris, Sinn, Kurono And More
Mechanical value from Germany, Switzerland, and beyond
For those of you that read my story on five of the best uni-compax watches for under $1000 last week, you know they're my weak spot. I've got a fair few watches, but all had three hands before those two registers hooked me. After a year, I find myself with six uni-compax watches in my box, from big pilot's chronograph to small meca-quartz delights.
I will happily concede the fact that I don't actually time much with my chronographs, but still. There is an allure to this complication that too many of us take for granted, and that not too many decades ago made it a vital tool. Timing the lunar mission re-entry rockets is still the ace to beat all should you get even the slightest doubt. And isn't this delightful combination of function, style and provenance exactly why we don't all wear smartwatches?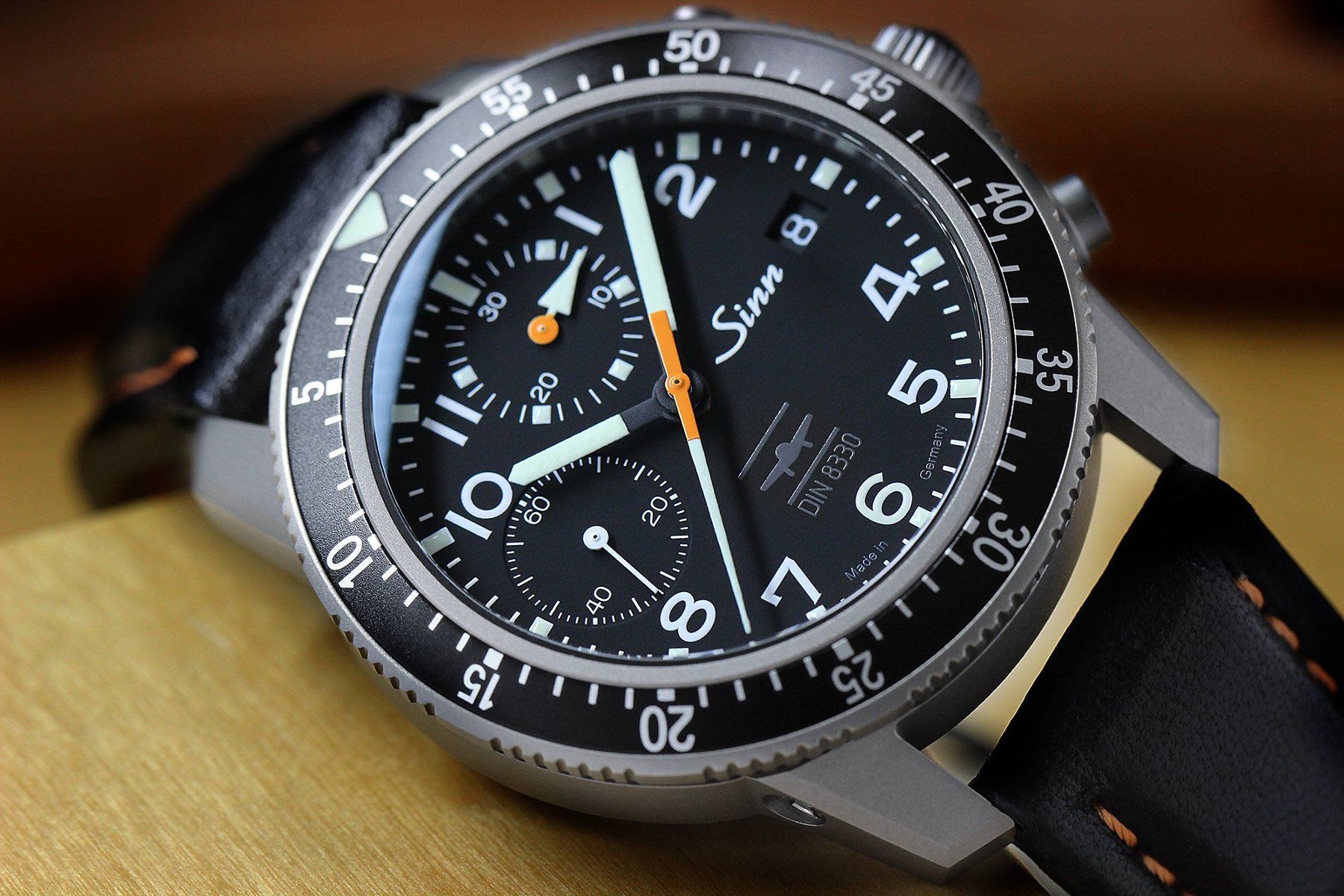 Sinn 103 Ti IFR
I just sold a 104 to consolidate, but I'm an unrepentant Sinner for sure. I enjoy the 103 series, but as a uni-compax guy, this quirky version is on my radar. The regular 103 is a classic chronograph. The Ti IFR is not, and it underlines Sinn's strong instrument focus. It's got the 100-series 41mm case, is fairly chubby at 17mm, and is modern in execution with an asymmetric twist. Running seconds are placed at 9, while the minute register with a chunky pointer resides at 12 o'clock. This flight instrument's black hands have generous lume on ¾ of their length, with a popping orange and lume-strong chronograph seconds hand. With a dive watch's 200m depth rating and Ar-dehumidifying tech, it's reliable from -45C up to +80C. The human body, however, is not. As a certified pilot's watch up to DIN8330 standards, this is €2,650 well spent on titanium toughness.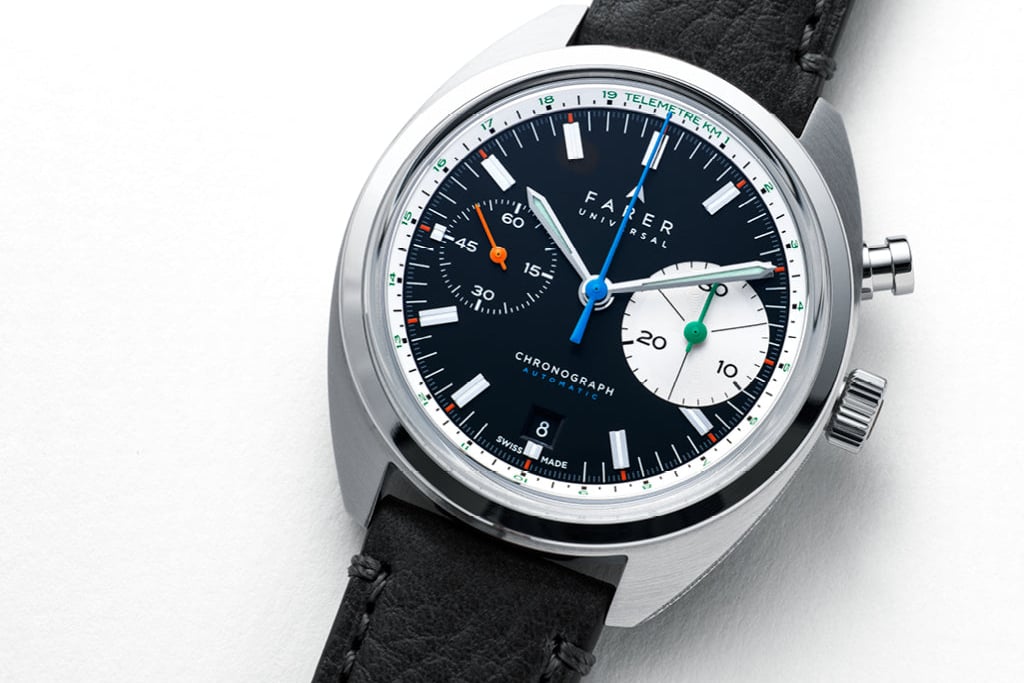 Farer Seagrave Monopusher
Farer does colors and vintage exceedingly well. The brand's Bernina was part of The Fast And The Fratelli contest, but these days, I'm charmed by the Seagrave monopusher. Powered by the Sellita SW510, it has oodles of charm and British quirkiness. This complication is as cool as it is unusual and intuitive. You just need one push to start the timing, one push to stop, and one to reset — all without taking your eyes off your son setting a new school record for the 100m sprint. As if the fresh colorway wasn't enough, the Farer Seagrave has an ace up its sleeve. The sides of the tonneau case are scalloped with an engraved crosshatch pattern. This design is a first for me. With the added charm of a brass logo in the crown, the uni-compax Seagrave has serious attention-grabbing potential as it pops out of your sleeve. All this for a value price of $1,995 in two colors.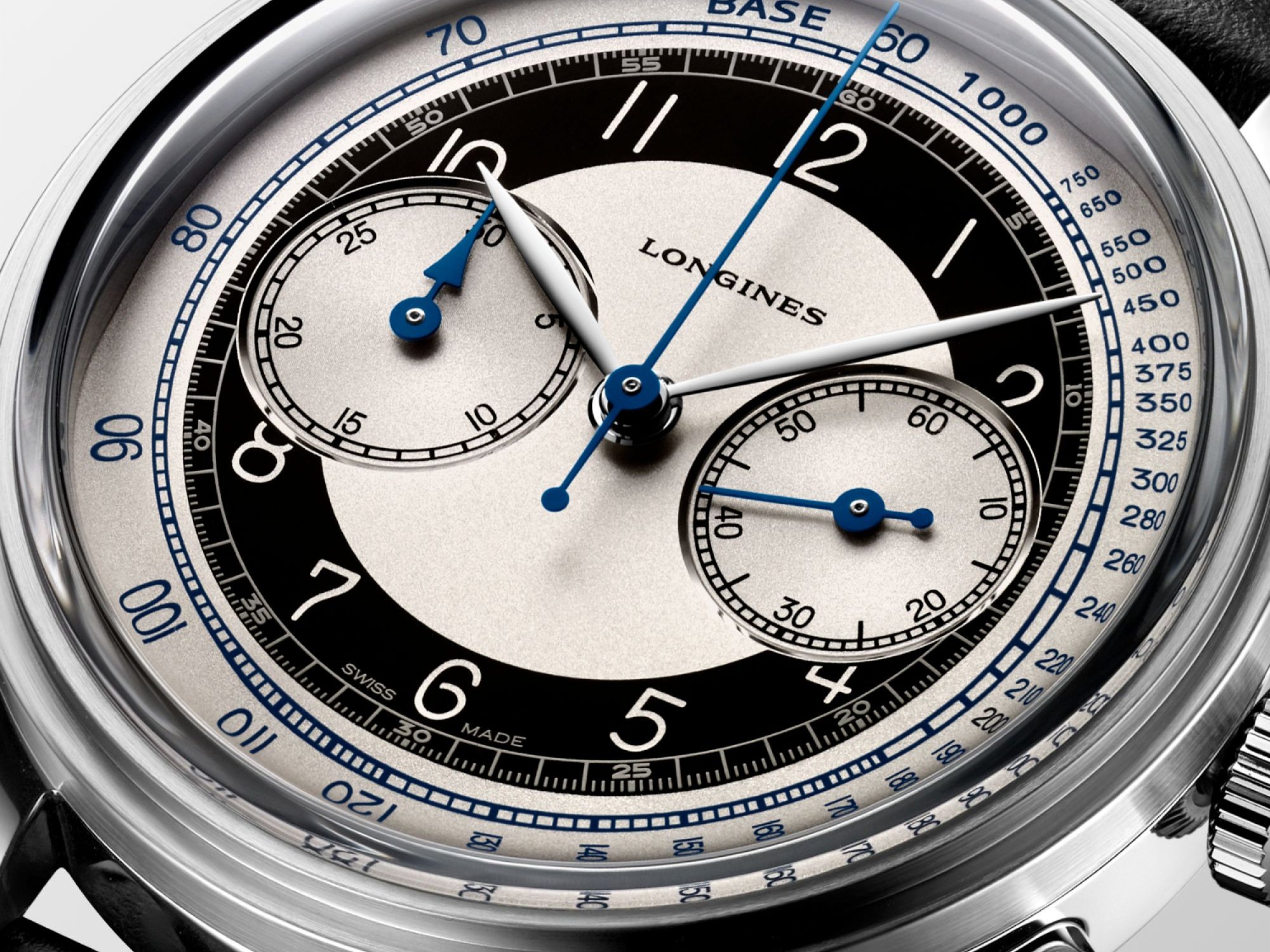 Longines Heritage Classic "Tuxedo" Chronograph
Longines is one of the Swiss manufacturers that is careful at picking what gets reissued from its archives. And delightfully so, the choices, like this one, are often not so obvious. The 40mm Classic "Tuxedo" Chronograph — so-called for its sharp black and white dial — was part of a duo in 2020. Together with a three-hander of a sweet 38.5mm diameter, this is 1940s cool with its brushed and polished stepped case design. I do love this dressy two-tone look, and it hits the mark.
This uni-compax chronograph is a sharp piece of vintage elegance with the peace of mind that the solid ETA-based movement provides. Creamy inner Arabic numerals including a delectable open 6 channel the language of Art Deco, and an old-school Longines logo sits below 12. The crisp blue lettering on the tachymeter scale matches the bright blue on the hands and register pointers. I've only got a slight reservation. For the size of the dial, the registers would look even better with a 50% increase in size, cutting into the tachy scale. While making the dial less tidy, it would become more proportional, but I still myself enamored. At $3000, the price is right for vintage cool.
Oris Divers Sixty-Five Chronograph
For me, this is another case of being torn. I wish this Oris was slightly smaller than 43mm, but I don't really care. The gilt dial and spare, elegant markings are simply divine. The slim bezel makes the dial even larger in life under the domed sapphire, and the bronze bezel is a suave move from Hölstein. A gold-print minute track gets charmingly distorted under the edge of the sapphire, framing an opulent scene. Oris made a wise choice of slightly recessed but minimalist registers, and for any doubters of gold-toned detailing, surely this will sway you? Fat indices display a rich match-up of cream lume within a golden frame, and the sword hands are well proportioned. More often than not, there is always something to quibble about, but the dial is a well-balanced act of warmth. If I had to pick anything to improve, I would increase the size of the pushers, which seem a bit small on the 43mm case. But even including the faux-rivet bracelet, all else is good. Seriously good. This is one of the very few 43mm watches except an ergonomically perfect Seiko I would consider, even at €4800.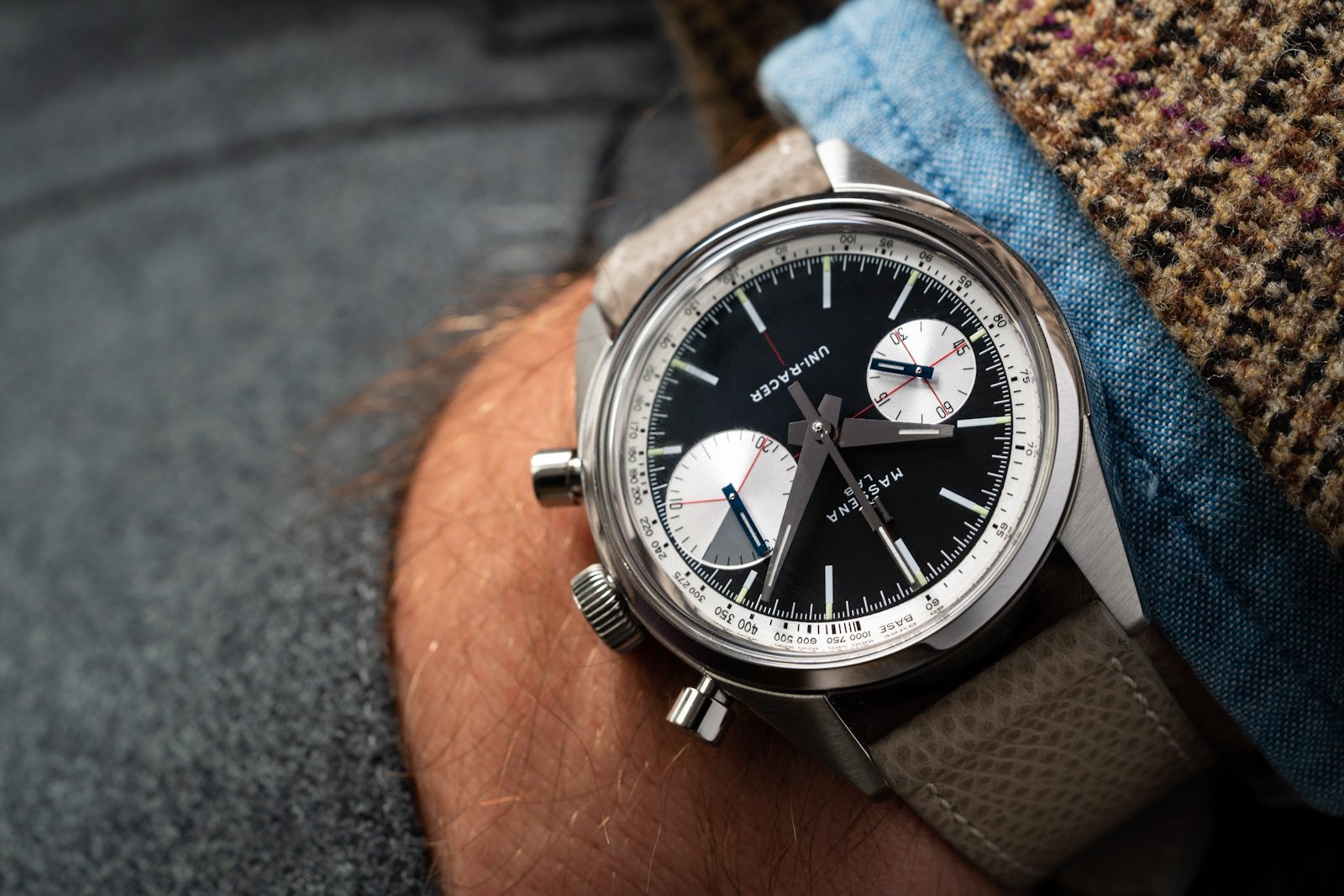 Massena LAB Uni-Racer
Oooh, those heated comments that emanated from this making the second round of The Fast and The Fratelli… This a big-eye panda dial with a studied difference, and it still has my respect. From instantly sold-out to a range now expanded to five models, the white panda is back in stock. This is a deeply studied modern take on the Universal Genève Uni-Compax "Big Eye", with three years of research behind it. And it shows. From the engraved M-logo on the acrylic crystal to each of the intricate registers. The Sellita SW510 M Elaboré movement is a smooth-wound marvel. I have it in another watch, and it keeps close to COSC accuracy with a solid 58-hour power reserve. This uni-compax is nothing less than a superb way of having your cake and eating it too. It provides everyday solidity with all the right details, created out of a deep affection for the original. It is $3,495 and worth it at that.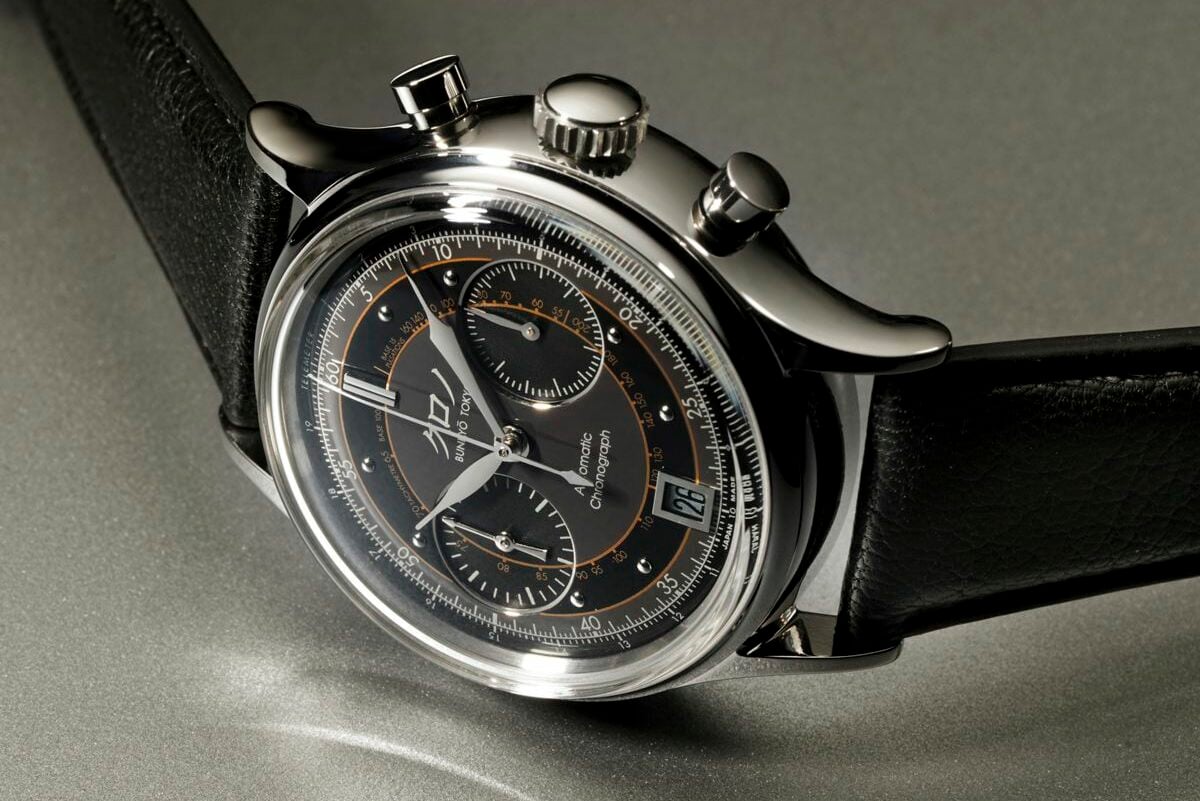 Kurono Chronograph 2
My inclusion of Kurono Tokyo in last year's series on Japanese independent watchmakers was a given. I missed out on both previous versions of the brand's uni-compax chronographs, but I am seriously holding out for number three. My Chronograph 2 choice would be the black-and-brown variant seen here with its rich chocolate touch. I won't use the maximalist tachymeter and pulsations scales, but the way they adorn the dial? As exquisite as their copper scales boldly intersect the registers, the color choice is spot-on. The Asaoka signature split-monolith index marks 12 o'clock. A proudly framed date at 6 works as vertical balance, and there's no date-window hating here. Feel free to bash me in the comments, but on this dial, it works perfectly. You will find quite a few of these on Chrono24 for under $5000, but hold on and the third should be here this year for less than $4000.
The Wild Card: A Pre-Carrera Sixties Heuer Chronograph
This is my wild card, and what a beauty it is. I know, the frailty of vintage movements is a real thing, and this is not a new watch available for under $5000. But check my search here on Chrono24, get a serviced one, and that Leonidas caliber is solid enough. I mean, you're not going to take it skydiving are you? Perfectly casual yet ultra-slim compared to most here except for the 9mm Uni-Racer, 35mm is cool. With its almost non-existent bezel, the dial will seem a lot larger, and equally sharp with a suit jacket (remember those?). I have a feeling one of these suave silver-dialed beauties will be part of my collection this year. It's available for $4,229 here on Chrono24, one of many in my search.
Are you an avid uni-compax chronograph devotee? Or did this story put you on a new path of chrono love? Let us know in the comments, and stay tuned for the concluding Sky's The Limit chapter of this uni-compax series of balanced-dial wonders.
Follow me at @thorsvaboe