[Video] Lex Gets Excited By The Roger Dubuis Excalibur Eon Gold
An outrageous piece of love/hate "hyper horology"
In today's video Lex talks you through the Roger Dubuis brand, before getting excited about this stunning piece of Hyper Horology, as he calls it. In 2005, Roger Dubuis introduced the first Excalibur watch. The predecessor of the Roger Dubuis Excalibur Eon Gold that we have with us today.
The watch, named after King Arthur's sword, is extravagant, to say the least. Not only due to the impressive €153,000 price tag, but also because of its next-level execution. The Roger Dubuis Excalibur Eon Gold features skeletonized movement with a single flying tourbillon, consisting of 194 parts. Every part is finished at an incredibly high level, done by the skilled craftspeople at the Roger Dubuis manufacture. A movement that certainly deserved the Seal of Geneva mark. Visible through both the front and back of the case, the watch has no bad angles.
If you'd like to get the full low-down on this amazing piece of horology, make sure to check out Lex's full review of the watch here.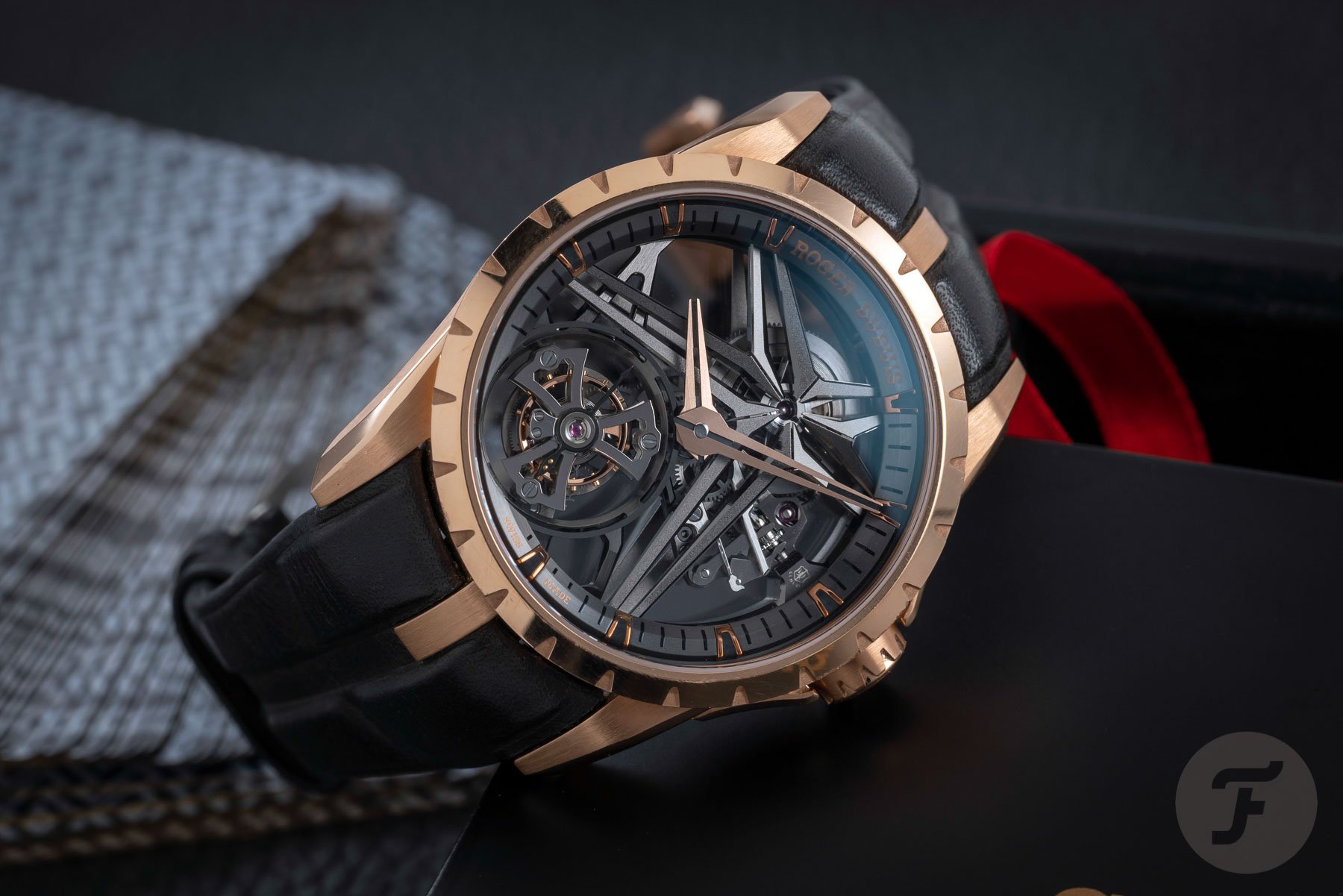 Roger Dubuis Excalibur Eon Gold
Lex is impressed by the 42mm diameter Excalibur Eon Gold, but measuring only 12.7mm in height it's sleeker and leaner watch than previous Roger Dubuis releases. The signature triple lugs and notched bezel remained, of course, as it is part of the Excalibur's identity. Enjoy our Friday-evening video drop on this Roger Dubuis Excalibur Eon Gold. If the video above doesn't work for you, check it out on our YouTube channel here.