Enjoying Watch ADs — How To Have A Great Time Behind Those Gated Doors
Daan's personal tips on how to make visiting an authorized dealer as stress-free as possible
It's funny just how different experiences can be from one watch enthusiast to another. Not too long ago, Nacho "confessed" that until recently, he had never actually visited an authorized dealer (AD). Just like him, I also thought they looked quite unwelcoming at first. But, after having visited numerous ones and having bought a few watches from them, I can actually say that I now very much enjoy visiting them. I could even go as far as to say that some of them have become (watch) friends. If you're just like Nacho and hesitant to go in, let me help you out with some quick tips.
As I've already shared with you numerous times, my gateway drug into this hobby was the Oris Art Blakey. Before buying this watch, I had never really visited any watch boutique. I mean, I bought a Seiko Kinetic when I was in high school about 20 years ago. But that was just a quick transaction at a watch shop in the city center of Amsterdam. After that, my first actual visit to an AD was when I went into the Oris boutique in that same city center a little over two years ago. In hindsight, the location and more welcoming character of that boutique might have actually played a big role in that purchase. Thus, tip number one is to enter an Oris boutique first.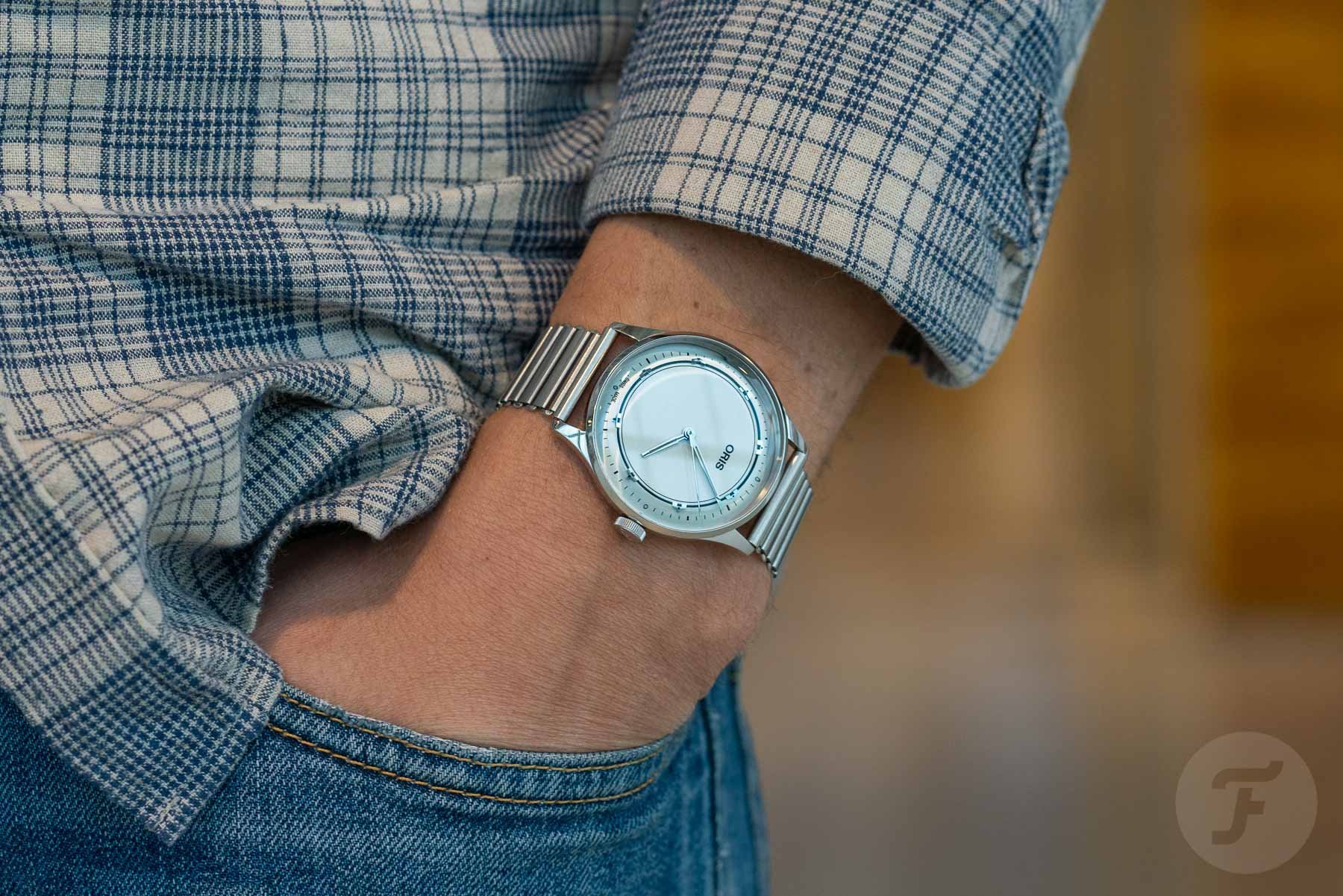 1. Try an Oris boutique first
I had done my research on the watch, and even though it was also available online, I wanted to buy it in a physical shop. When I searched for shops that carried Oris in Amsterdam, I was surprised to see there was an actual Oris boutique. That's how much I was (not) into watches at the time. Apparently, it had always been an AD for multiple brands, but a few years ago, it was transformed into a dedicated Oris boutique. Therefore, the shop was quite new, and as I came to find out, it didn't look like a lot of other ADs.
First of all, it had a large shopping window full of watches that I passed by quite a few times before entering. There were also no gated doors, just one door that had to be opened by someone from inside the shop. And once inside, the first thing you bumped into was a few watches openly on display and a good-looking espresso machine. I kind of felt at home right away. The fact that the boutique was run by father Harry Tromp and his son Maarten at that time added to that home-like feeling.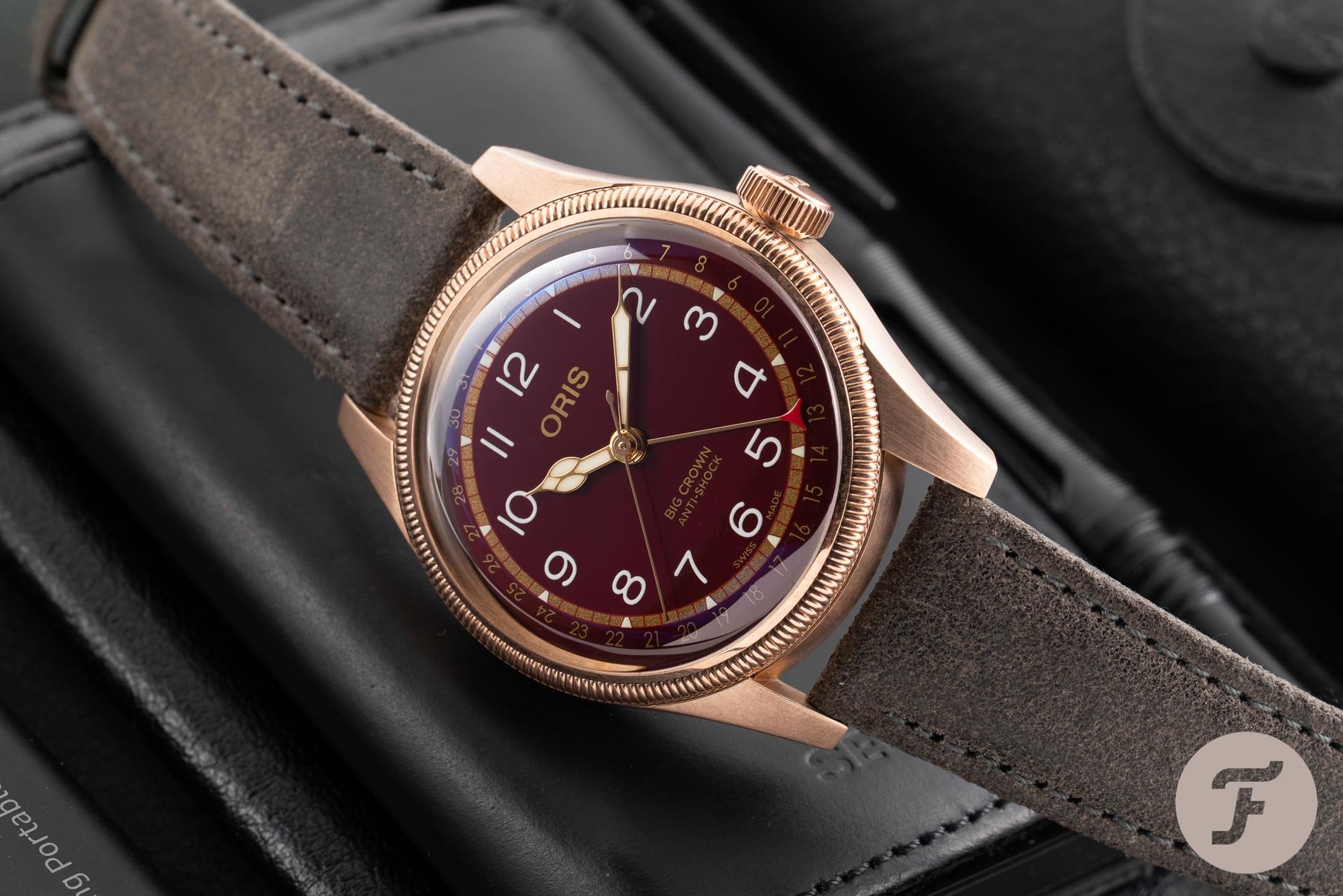 2. Take your time before purchasing
The next thing that I'd advise you to do is to take your time. I think I visited that boutique twice before I went over to purchase the Art Blakey. They would never show any signs of impatience or pushiness. When I finally bought the watch, they also took their time to explain everything to me. At that moment, it was going to be my one and only serious watch. Of course, I wanted to take my time and ease myself into the purchase. It looked like the father and son fully understood this and made it feel like a special moment. I'm still very much enjoying the watch, and that buying experience certainly contributed to that.
Almost a year later when the Fratello × Oris Big Crown Bronze Pointer Date came out, I immediately went there to take a look. After one additional visit and another pleasant experience, it was on my wrist. Since then, I've had some contact with them over Instagram, and that has strengthened the relationship a bit. But Instagram does not only come in handy when you already have a relationship with an AD. It can also very much be your first way of contacting and getting to know a new AD.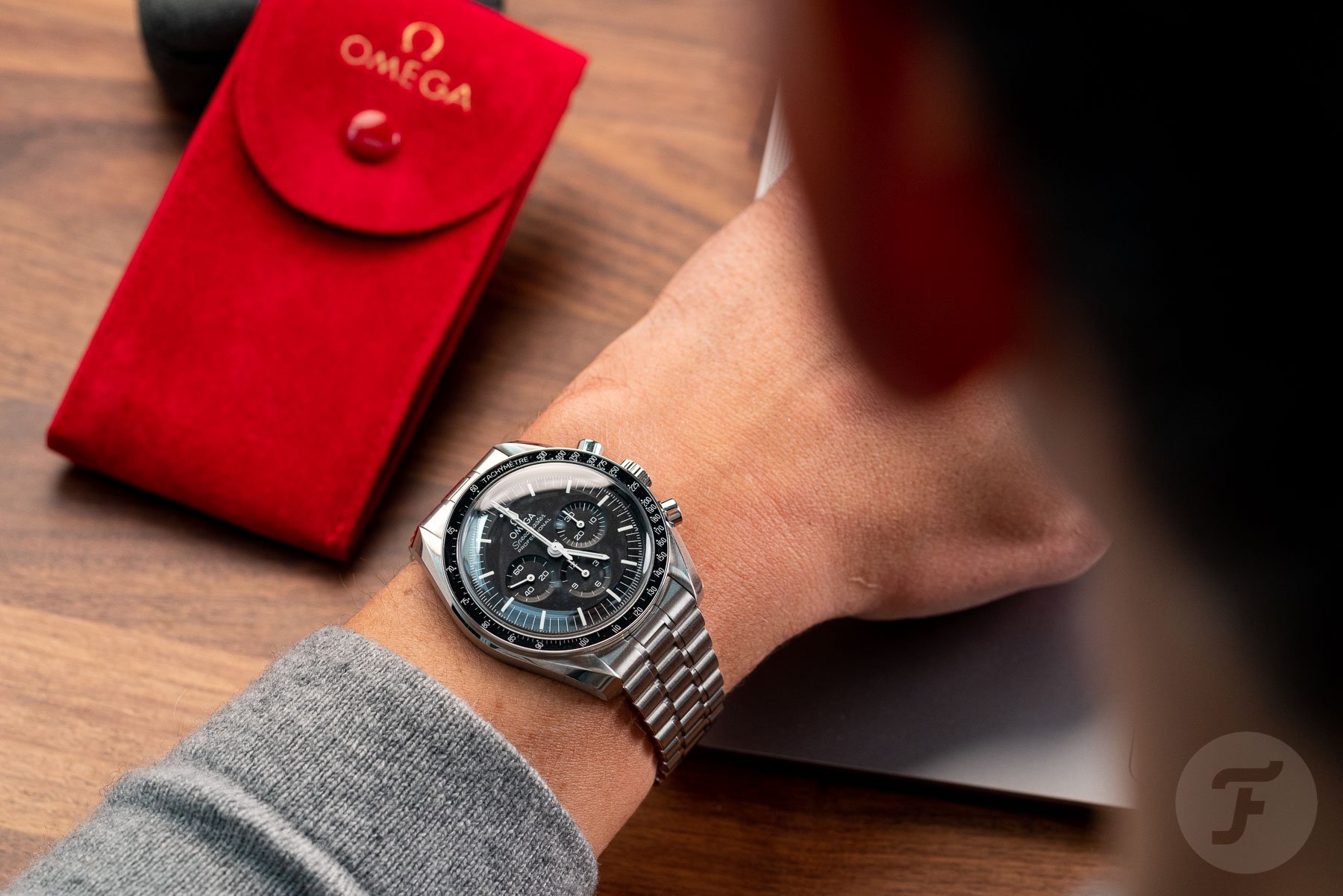 3. Get in touch via Instagram
During yet another one of the COVID lockdowns, I decided to start an Instagram account. The objective was purely to get in touch with other watch enthusiasts. A few months in, I started to become part of a small group of watch enthusiasts from Amsterdam. Very much involved in that group was one of the multibrand ADs in the city, Alon Ben Joseph from Ace & Dik Jewelers. And before ever having set foot in his store, I asked him about new releases and the watches that he had available. A few months and numerous messages later, I decided to buy my Tudor Black Bay 36 from him.
At that time, I didn't even consider going into any of the other Tudor ADs, even though there are a few in Amsterdam. Because of the connection through Instagram, I just felt more comfortable buying the watch from Ace & Dik. Recently, I also bought my Omega Speedmaster Professional from them, but I'm glad that the relationship is not only about watch transactions anymore. In the meantime, Alon has also set up a RedBar chapter for Amsterdam, whose meetings I actively attend and support. And another Instagram friend who I see at many get-togethers now actually works there at the store. It's a small world. That also became clear when I entered one of the other multibrand ADs in Amsterdam — Schaap en Citroen.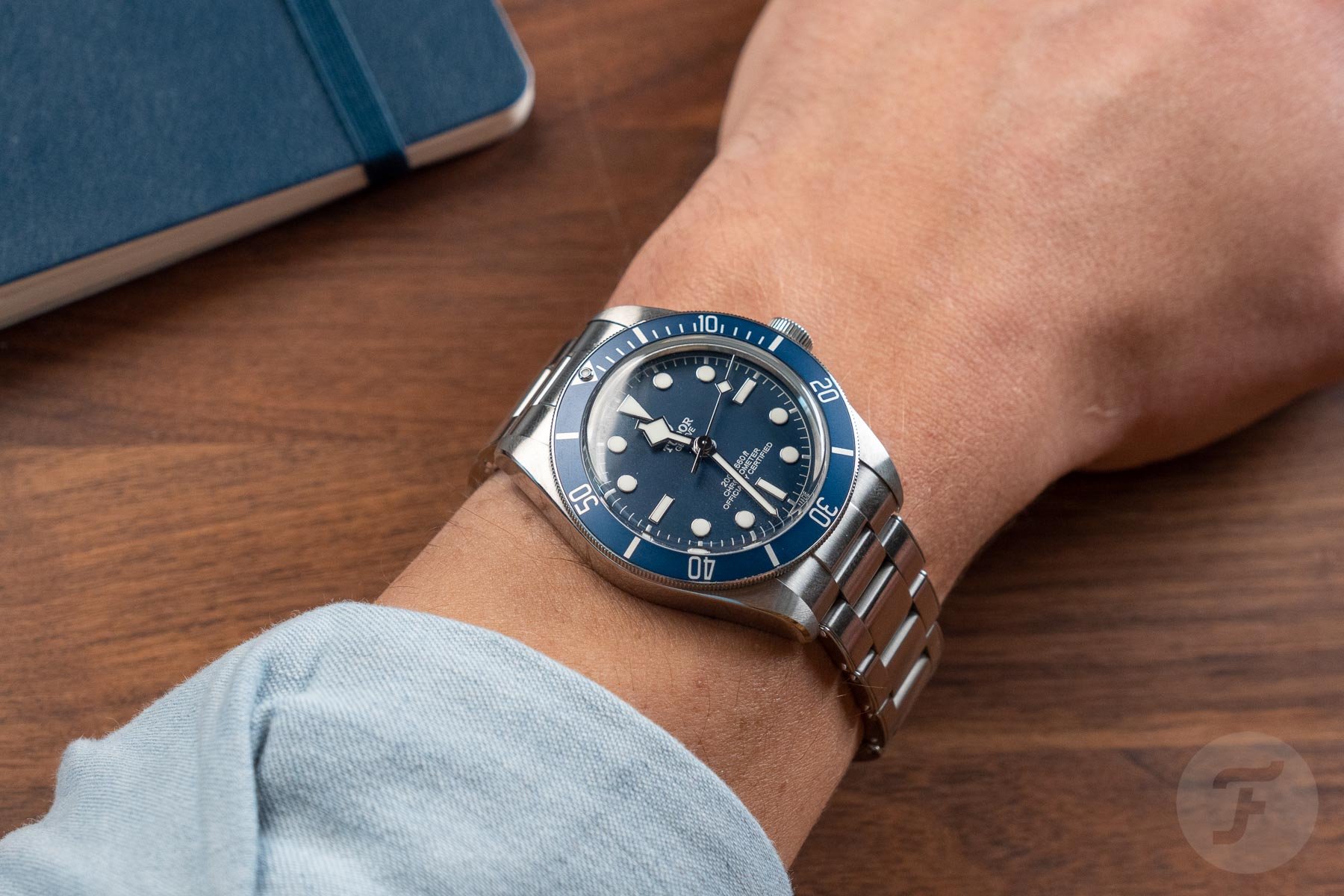 Intermezzo: A great coincidence
Something was up with my Tudor Black Bay Fifty-Eight that I had gotten second-hand. It was originally bought at Schaap en Citroen, so I went there to get it checked out. It's a store in Amsterdam's P.C. Hooftstraat, something like Bond Street in London or Rodeo Drive in Los Angeles. I had never been there before, because, like Nacho, I didn't feel like it was the most inviting place to go. There's a big shopping window, but there's also a security guard at the famous gated doors. When I went in, I was welcomed by the friendly staff, and I told them why I was there.
While I was talking to one of the sales assistants, I heard a familiar voice behind me. I looked over and I saw that Maarten, who I got to know at the Oris boutique, was now working for this multibrand AD. We nodded to each other, and after we both finished our conversations, we chatted a little bit about his new job. Of course, this encounter immediately made this a much more comfortable experience for me. He showed me around the store and told me that he had just hired a new employee for the pre-owned section. Lo and behold, it was someone who also happened to be one of my watch friends on Instagram. Again, it's a small world!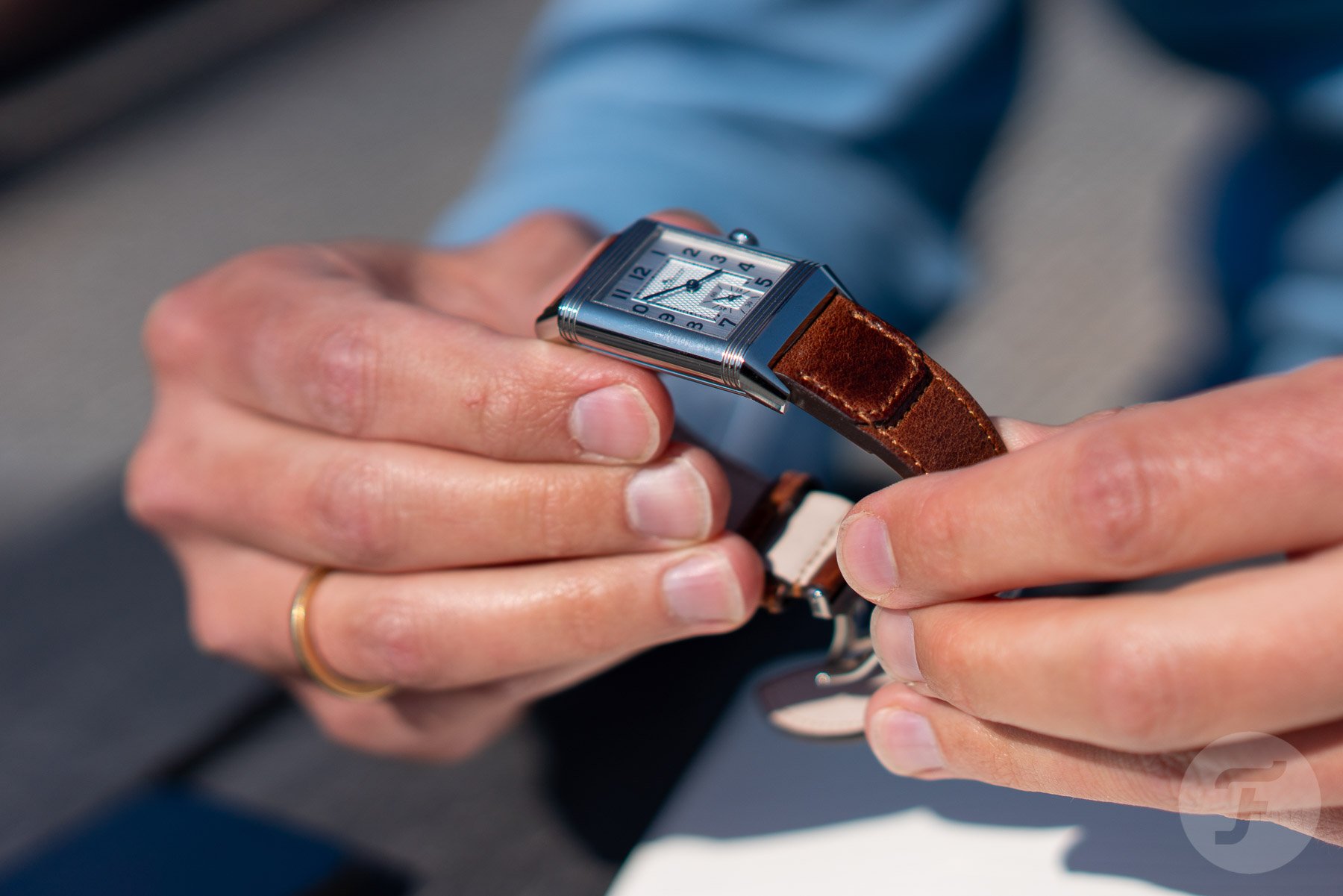 4. Don't be intimidated, be yourself
I left the store with a totally different feeling than when I entered. Of course, it was because I knew Maarten. But it also taught me that when you walk into these somewhat-intimidating stores, the best thing to do is to just be yourself. A lot of the salespeople are watch people just like yourself, and they enjoy having a conversation about watches too. Since that first visit to Schaap en Citroen, I've now visited many other ADs with that same open-minded attitude. And I must say, contrary to what I used to expect before ever having entered such a store, I've actually really enjoyed those experiences.
It has also really helped me while orienting myself with one of my latest additions, the Jaeger-LeCoultre Reverso. I went to multiple ADs to check out the different versions and to ask them about availability. Of course, these were conversations with salespeople. But I honestly enjoyed them, and it looked like the salespeople were genuinely enjoying them too. I also noticed that it made the conversation about price way easier to handle. Before that, it would always be a bit awkward, but now, it just seems to come more naturally. I think, in the end, that will certainly help to get a watch at the best possible price.
Final thoughts
But what I actually would like you to take away from this is that visits to the AD are not all about buying a certain watch. For me, it's very much about getting to know new people, enriching your knowledge, and having fun with watches most of all. That way, a visit to the AD doesn't have to feel intimidating in the slightest. Of course, these tips are all based on my own personal experience. You might do or have done other things yourself to make the AD experience more enjoyable. Or maybe you were already comfortable from the start. But I hope this story can help others who do feel some kind of hesitation to enter those boutiques.
And of course, I'm very curious to hear about your own personal experience. Are you one of those people that was comfortable from the first visit? Or did you also need some time to get used to the AD setting? Let me know in the comments. And if you have some additional tips, please share them with us!
You can also find and follow me on Instagram @fliptheparrot