Watch Elegance For Dummies — The Return Of The Age Of The Stylish Gentleman
Countering the urban sports trend with sophistication, refinement, and everlasting appeal
Picture this. I was sipping a glass of champagne with a Dutch author on fashion, design, and history while on the second floor of Cartier's new boutique in the poshest shopping street in Amsterdam, P.C. Hooftstraat, looking at the shop window of a French fashion house that shall remain unnamed. The mannequins in the window were dressed in brightly colored jackets, shirts, and trousers that looked like close relatives of the training pants I wore to football practice in the early 1980s. And the people waiting in line to get in looked like they were on their way to football practice. I couldn't make out the watches these people were wearing, but if they matched the attire, classic or understated watches were not present. The observation and the conversation that followed led to this article, "Watch Elegance For Dummies," to put timeless style and class in the picture.
Elegance is a composition, balance is key, and it takes time, taste, and experience to get it right. Elegance is the complete opposite of the dominant fashion trend of the moment, which consists of logos and loud statement-makers. The trend is impossible to ignore. People wearing brand-name clothes with the name of the brand prominently displayed and for all to see, looking like a walking yet unpaid advertisement for the brand, are everywhere. Luckily, luxury urban couture that looks like it belongs in the gym is a temporary trend, while elegance has everlasting appeal. Elegance is a non-trend that flies under the radar but doesn't go unnoticed. It's having a moment, actually. I already touched upon it in my article "Quiet Luxury Watches." Now it's time for a more pragmatic approach to this stylish matter.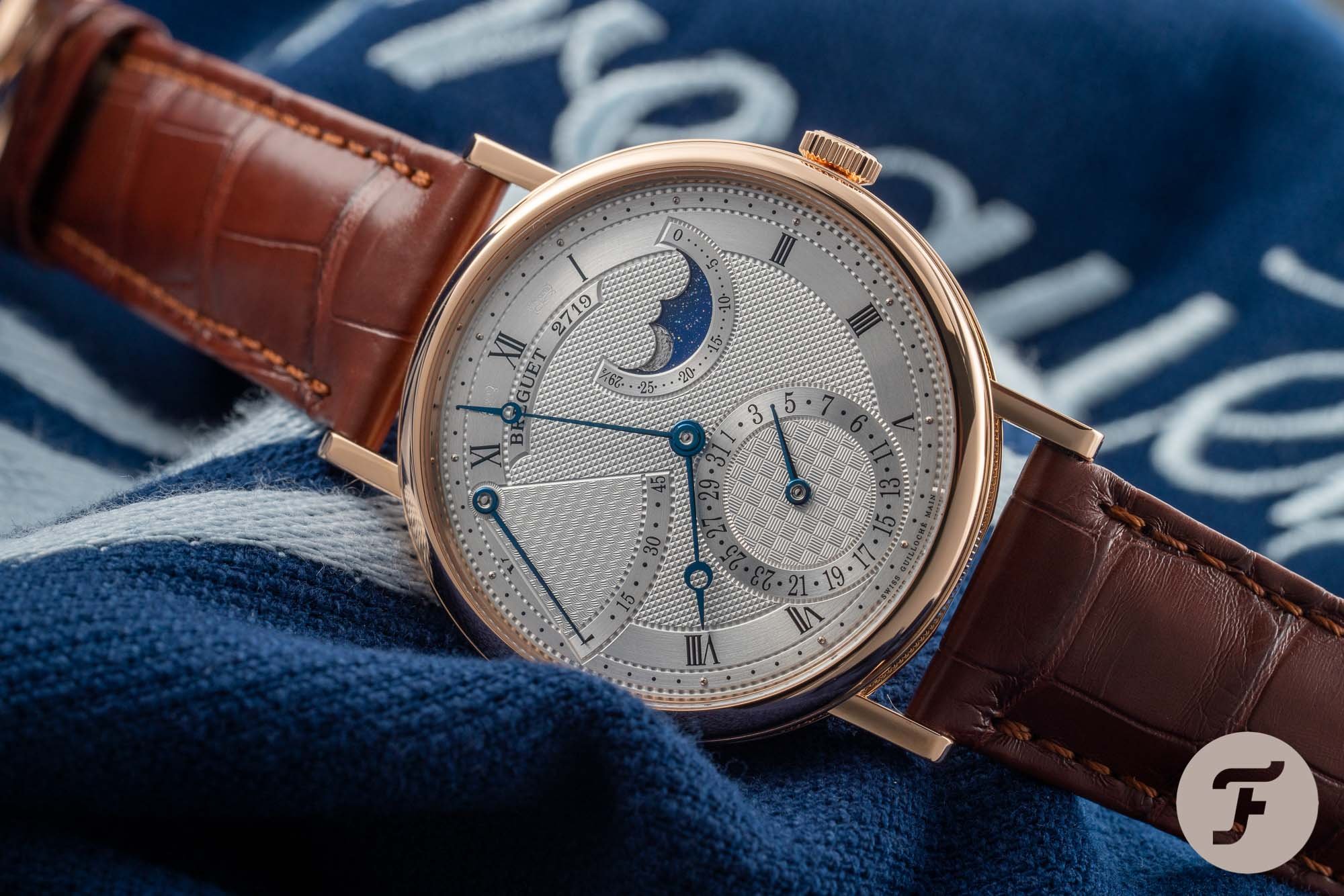 Watch elegance for dummies: lighthearted balance is key
Let's keep it simple. That very basic piece of advice is very much in line with elegance. Whether it's a piece of clothing or a watch, something elegant doesn't scream a brand name, doesn't want to dazzle you with loads of details, can't really be dated to a particular time, and, therefore, will look appealing for ages to come. Don't confuse elegance with minimalism, though. The minimalist form-follows-function approach leaves little room for any frivolities. Elegance is more lighthearted, more outgoing, and even festive, but it is practiced in well-balanced moderation.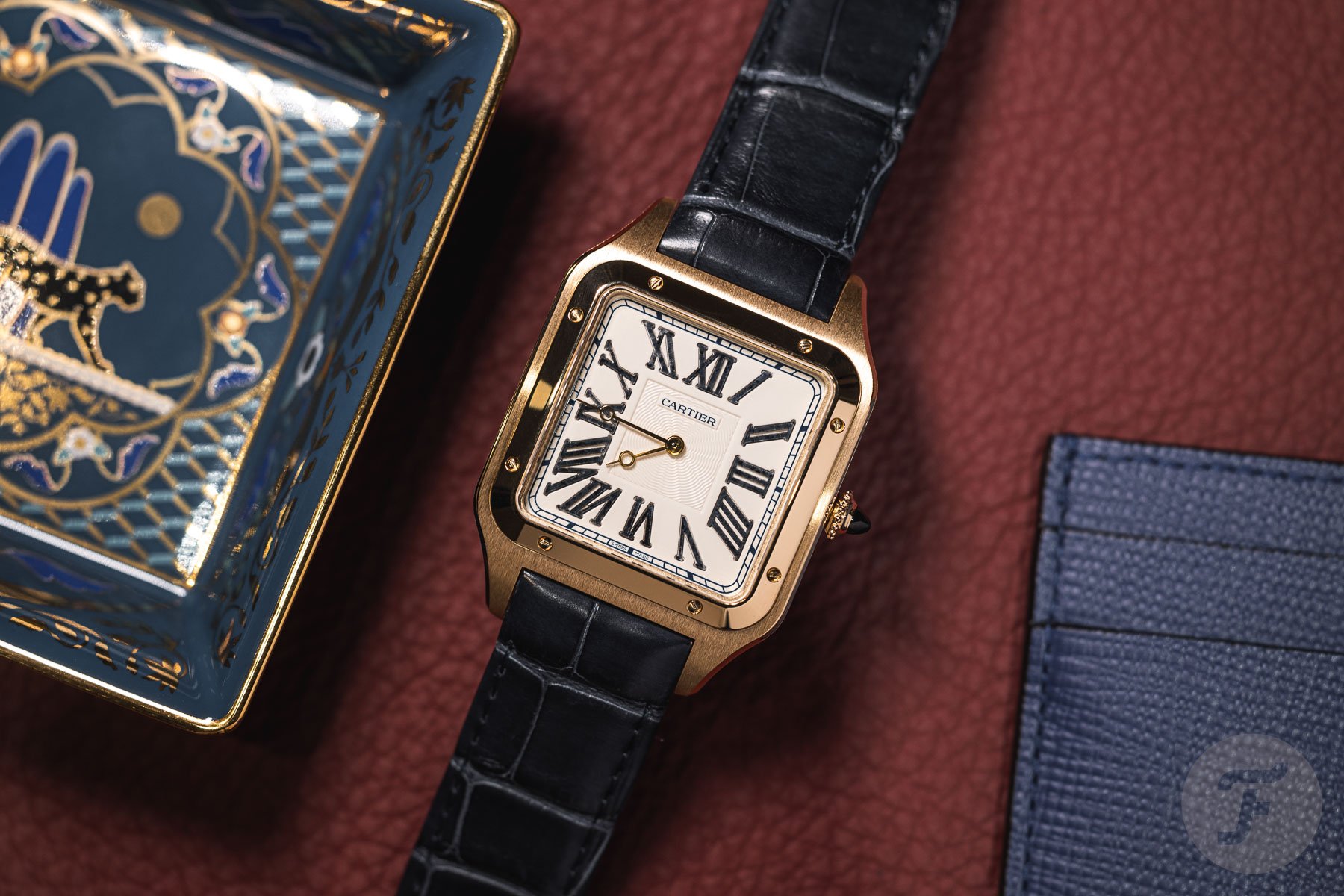 The definition of elegance
According to the American Merriam-Webster dictionary, elegance is "refined grace," "tasteful richness of design or ornamentation," and also "dignified gracefulness or restrained beauty of style." In the context of attire, that would mean a pair of fine shoes that just had a good shine, perhaps a tailored suit, a well-cut shirt adorned with a perfectly knotted tie, and a pocket square as the cherry on top. Recognizing style, finding your style, and mastering it may take some time. You need to find out what looks good on you, what you find comfortable to wear, and when to wear it. But once you do, the perfect fit of your attire will help you carry yourself well.
On the other hand, if you overdo your attire — mismatching materials, colors, and patterns — you slide into the category of obnoxious dandyism. But when you get it right, you might be labeled an elegant gentleman, and that's not the worst label to bear. The dandy shocks — just like the person in the Gucci tracksuit and matching hat with a Louis Vuitton Trio Messenger bag, for that matter — while the gentleman makes a harmonious sartorial statement. And, to finally introduce watches into the picture, according to Bill Prince, deputy editor of British GQ since 1997, a gentleman "leaves his watch resting on its crown." But what watch is that?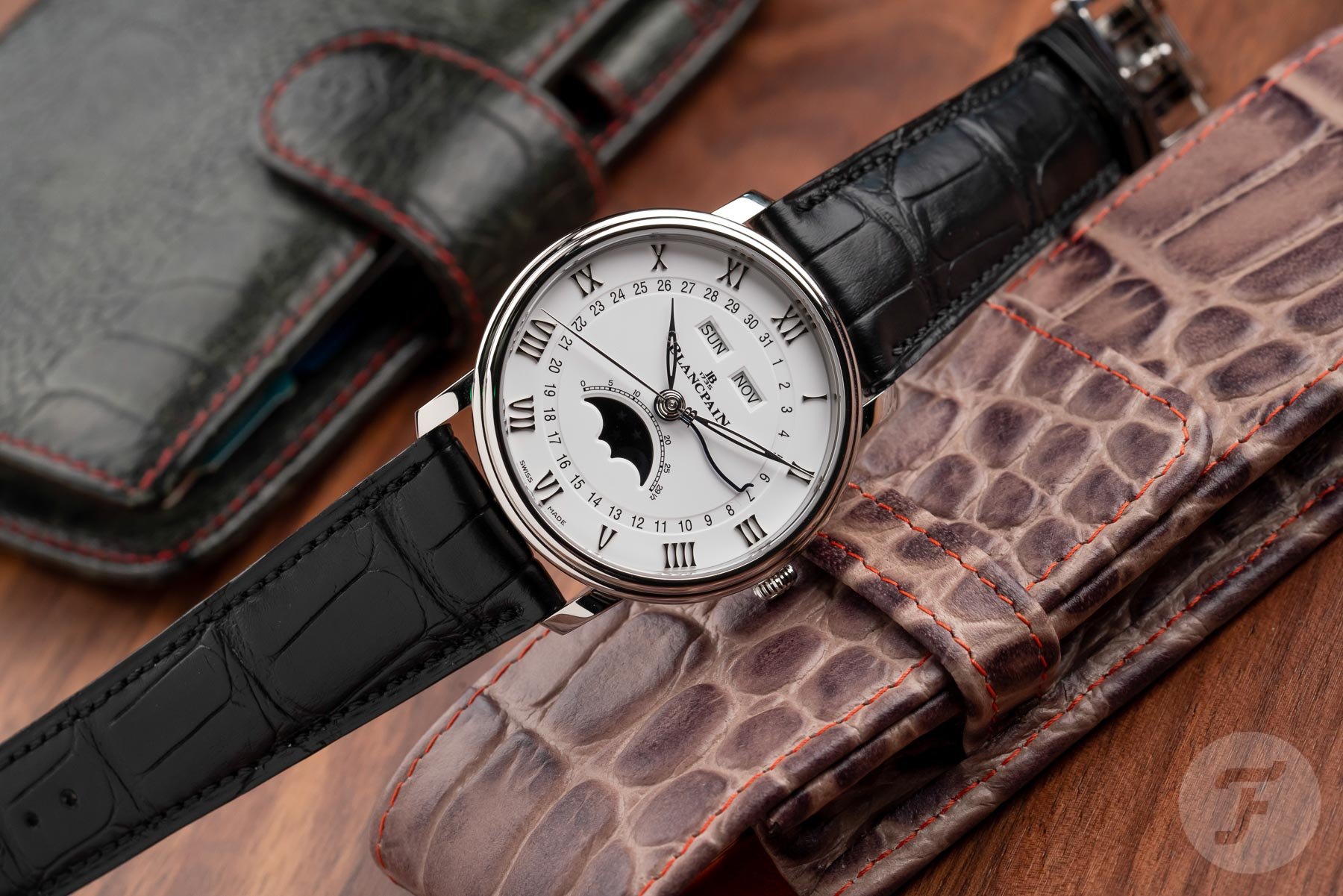 Elegant by nature
A true sartorialist not only meticulously attends to his wardrobe but also knows about fragrances, jewelry, accessories, AND watches. He also knows exactly what to wear when and why. The great thing is that with the right staples — some claim that having a gray and a blue suit, one three-piece suit, and a sports jacket are the pillars of a gentleman's wardrobe — simple elegance is within reach. Simple is not sober. The subtle flamboyance, the expression of individuality, is in the well-balanced detail. Elegance does away with conformist codes with a kind gesture, as you would casually wipe away an invisible speck of the dust from the lapel of your navy-blue linen sports coat.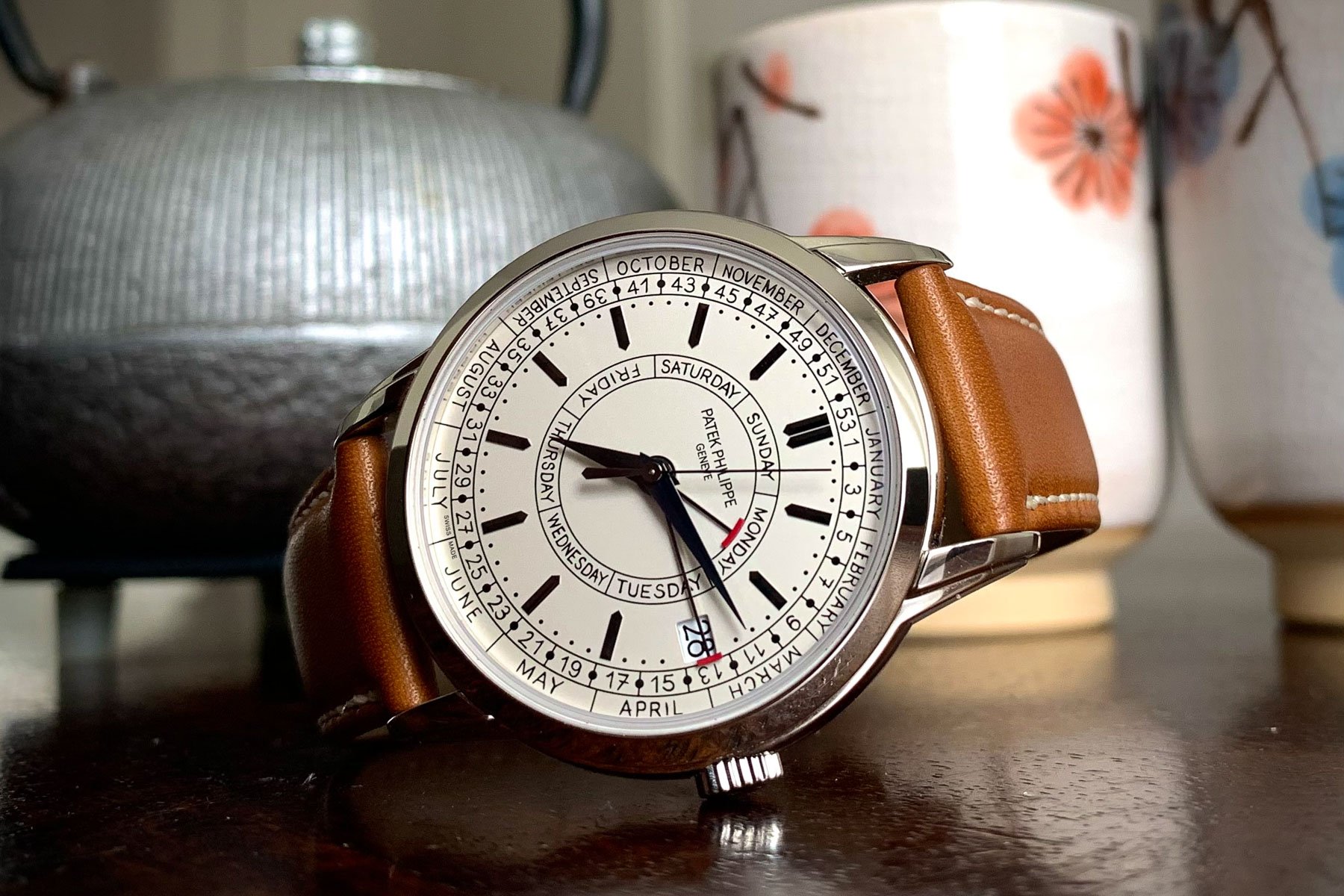 A subtle expression of personality is, of course, the watch on your wrist. The obvious elegant watch would be a dress watch. But that's looking at the matter with an overly limited scope. Yes, dress watches like a Patek Philippe Calatrava or a Blancpain Villeret come to mind. But a more off-beat Vacheron Constantin Historiques American 1921 also works.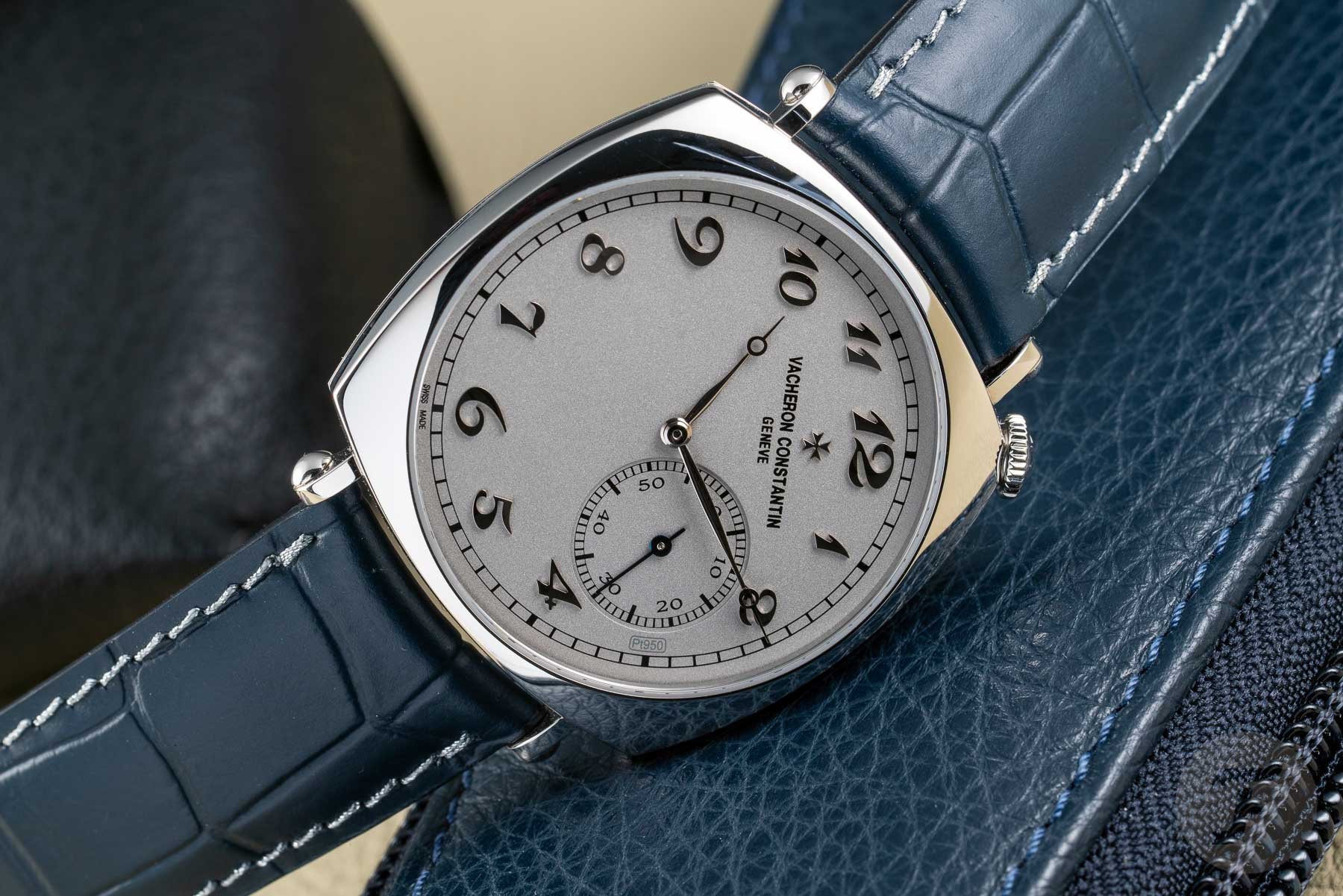 Contemporary elegance
As you would expect, the usual suspects from traditional brands like Cartier, Jaeger-LeCoultre, and Breguet also qualify as elegant. It's all about the introverted character, the fine balance between function and decoration, and, quite importantly, the proportions — the Reverso is designed with the Golden Ratio in mind, for instance. The presence of complications doesn't necessarily "ruin" the look of a watch that's meant to be elegant. Three-dimensional tourbillons don't qualify, but classic calendar watches, subtle repeater watches, and even traditional chronographs do. A watch like the Longines Heritage Classic L2.827.4.73.0.001 with its Breguet numerals and round shapes may not feel right in combination with a three-piece suit, but it feels anything but wrong when worn with a linen blazer.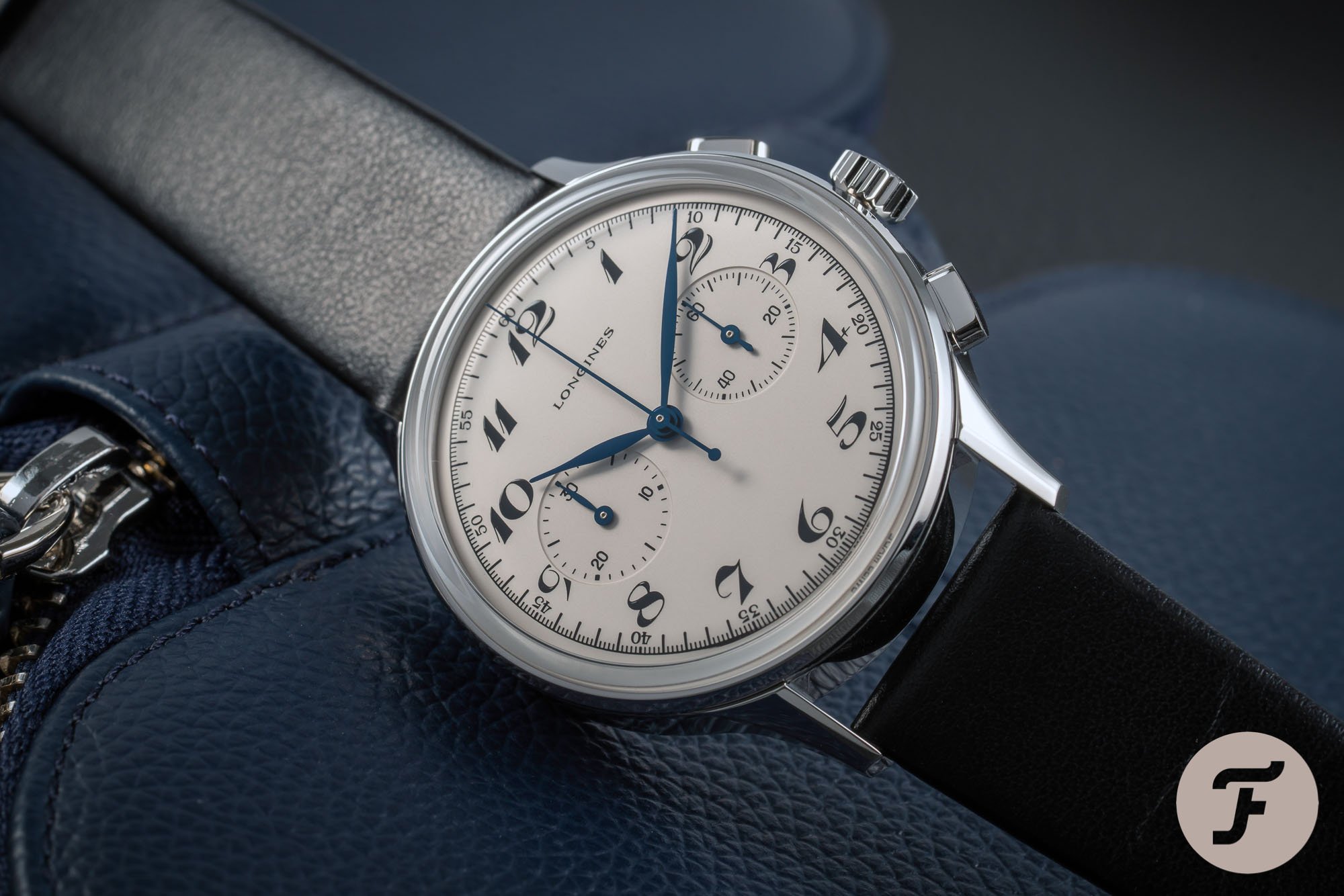 What about Rolex? Well, a vintage Datejust or Day-Date on a leather strap could work, but Rolex has become a bit of a logo-luxury brand. A Gucci tracksuit with its distinct pattern that repeats itself seemingly infinitely is just like the combination of the Cyclops, fluted bezel, and Jubilee bracelet — in other words, a status statement instead of an expression of elegance. A vintage Omega Constellation, on the other hand, is always an expression of elegance.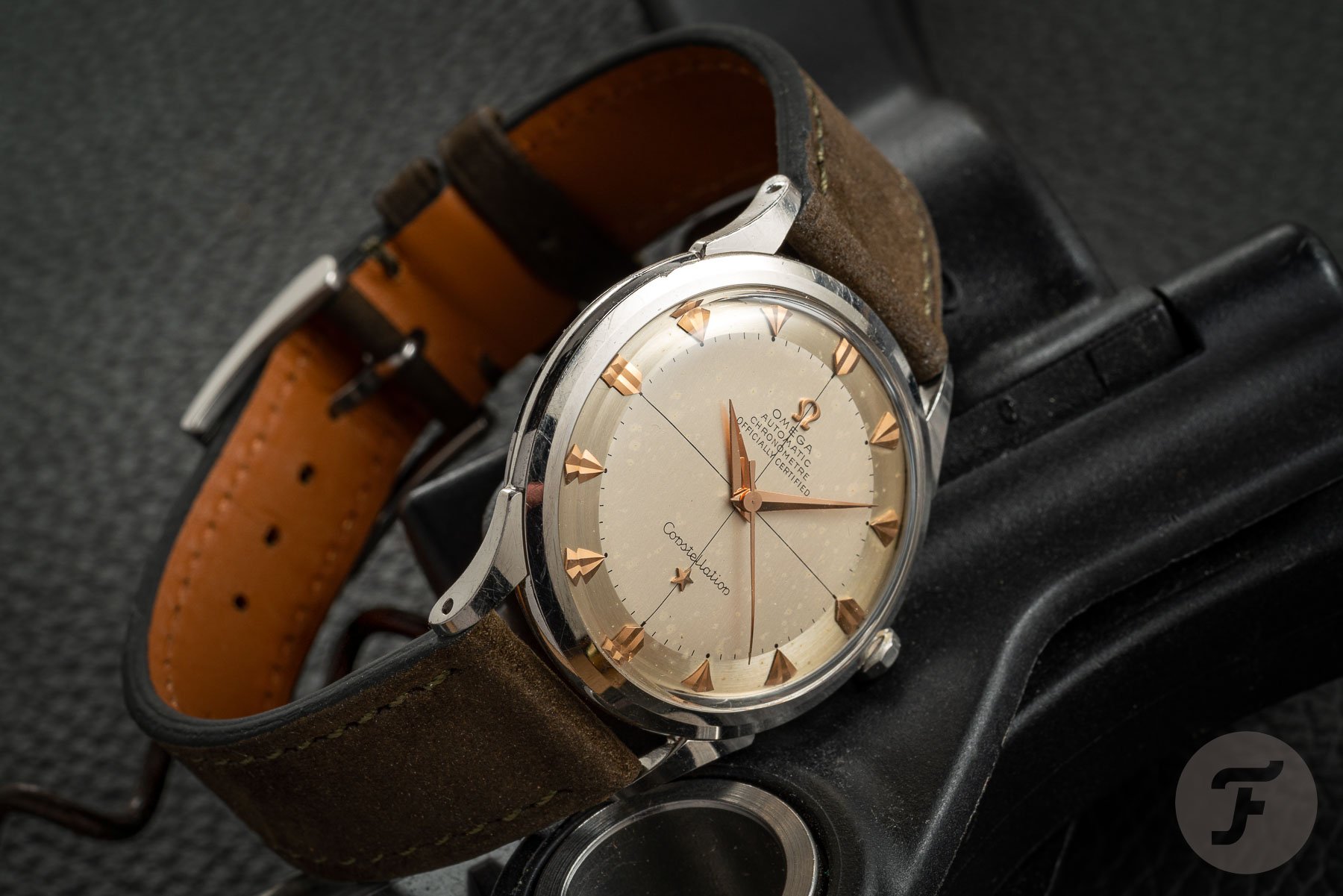 Elegant and young
But what about creations from younger brands or watches with more contemporary styles? Nomos, for instance, is a young brand that creates watches that don't go well with logo-maniacal couture. In the case of the German Nomos creations, the inspiration found in the Bauhaus aesthetic, with its emphasis on simplicity, functionality, and minimalism, leaves little room for pleasure without practical meaning. Rado is also not a brand that indulges in frivolities very often (not counting the retro-inspired Captain Cook range). Rado's practically unscratchable ceramic watches with straight lines are not extravagant, nor are they designed to charm you with flair and joie de vivre. When Rado does something more frivolous without neglecting the practicalities of high-tech ceramics, something like the True Square Formafantasma sees the light of day. I'll leave it up to you to determine if this creation categorizes as elegant.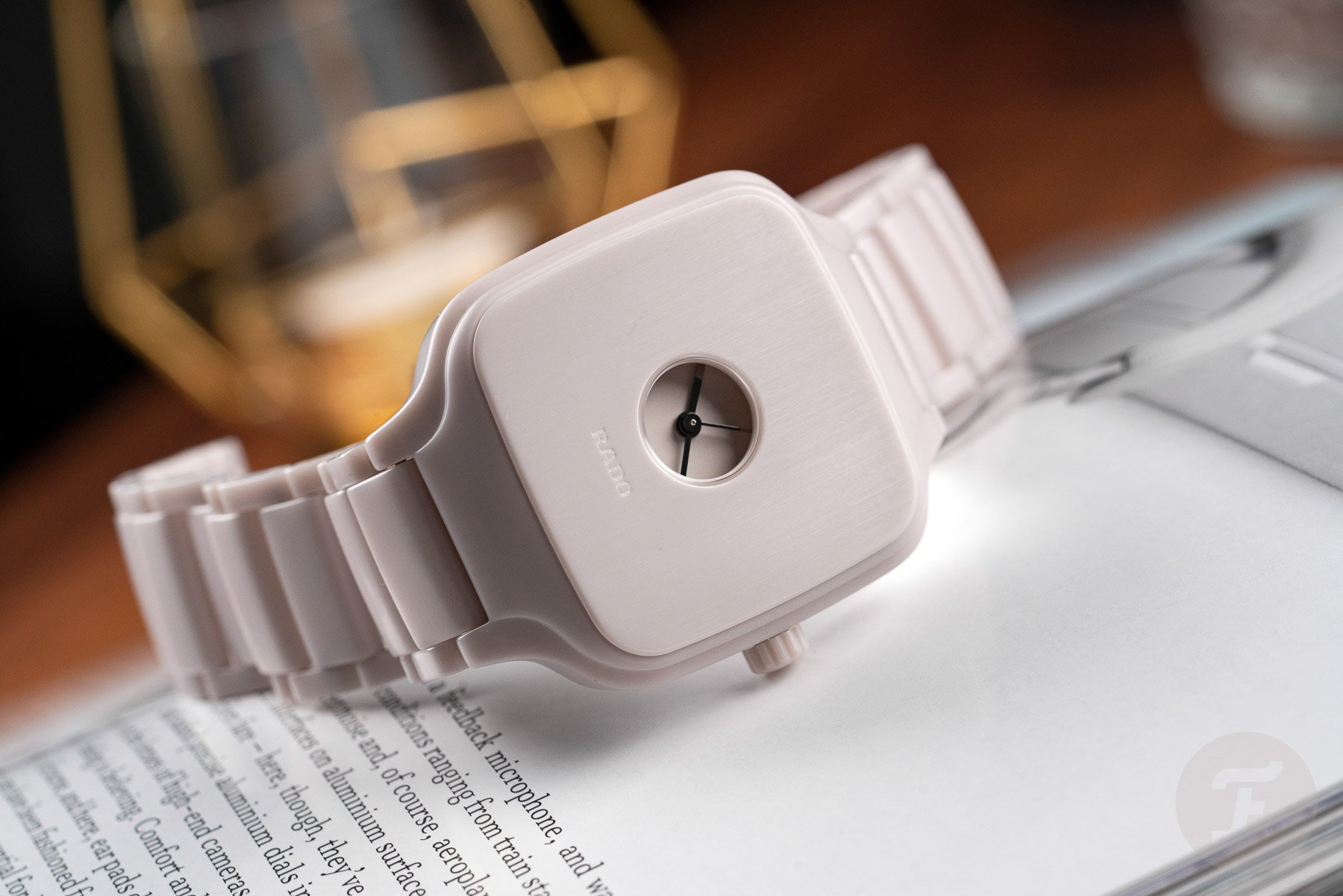 Finding the right elegant watch for the right moment to combine with the right outfit takes time, trying things, guts, and fingerspitzengefühl (that's German for "intuitive flair" or "instinct"). You'll figure it out. And in the end, what works best for you counts the most.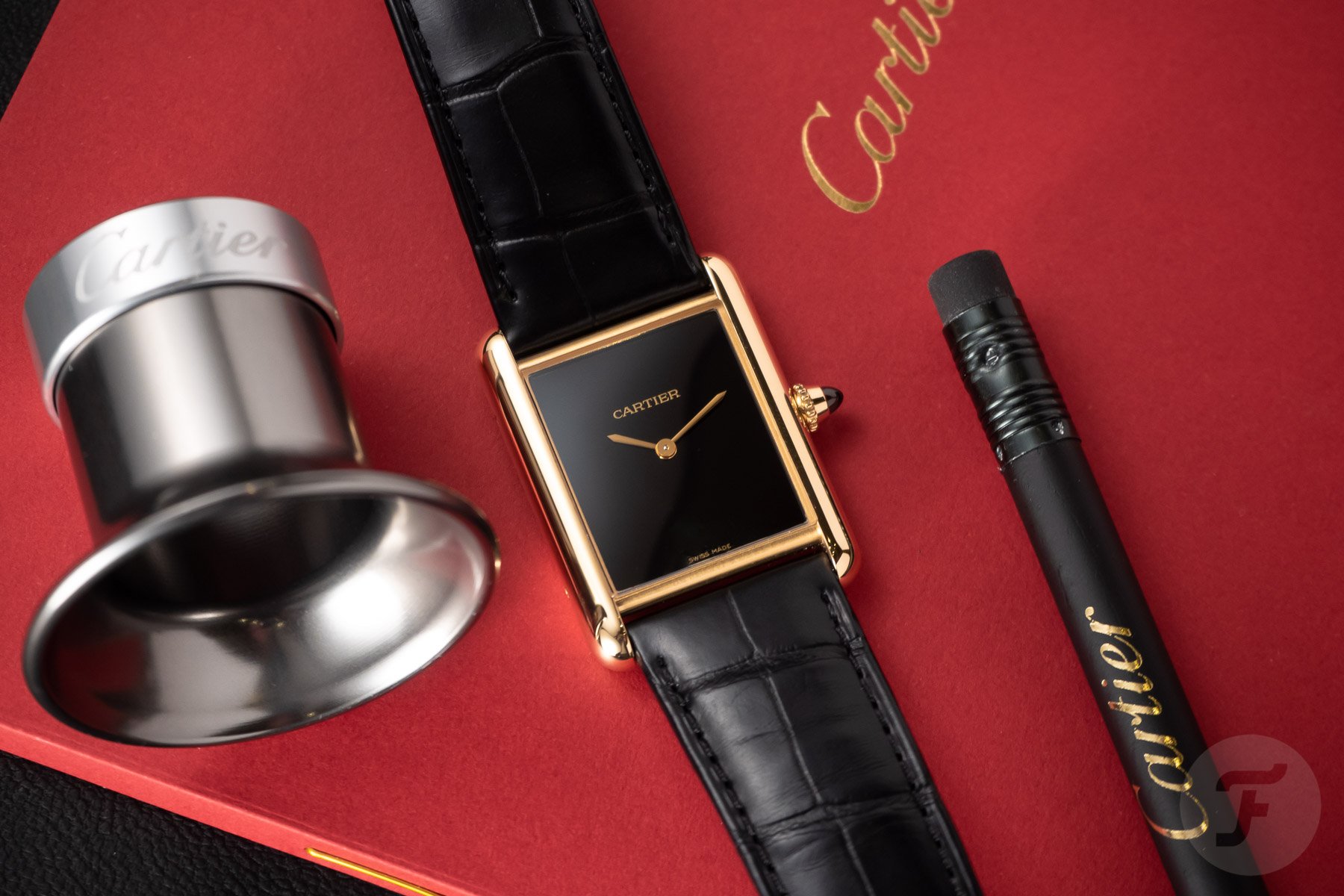 Automotive afterthought
Forgive me for ending a bit off track, but since your appearance also sometimes involves your car, I would like to end with an automotive afterthought. A fine automobile is not pearlescent white, and it doesn't have 22″ black wheels, nor a splitter in the front and wing at the rear. Modern cars also seem to be wearing tracksuits. Cars are muscular, bulky, and edgy. They are built to impress with brute force. I prefer a car that swoops me off my feet. It can still be immensely powerful and insanely fast, but it saves that for the appropriate time.
The Lamborghini Urus is a tracksuit car. Even the brand-new Aston Martin DB12 Super Tourer seems to be wearing trainers. The McLaren Speedtail is an elegant alternative that bucks the trend, and so does the Alpine A110. And if these cars are (way) out of budget, take a look at a 1970s Peugeot 504 Coupé or a Fiat 124 Sport Spider from the same era. These are cars of timeless elegance with charming appeal.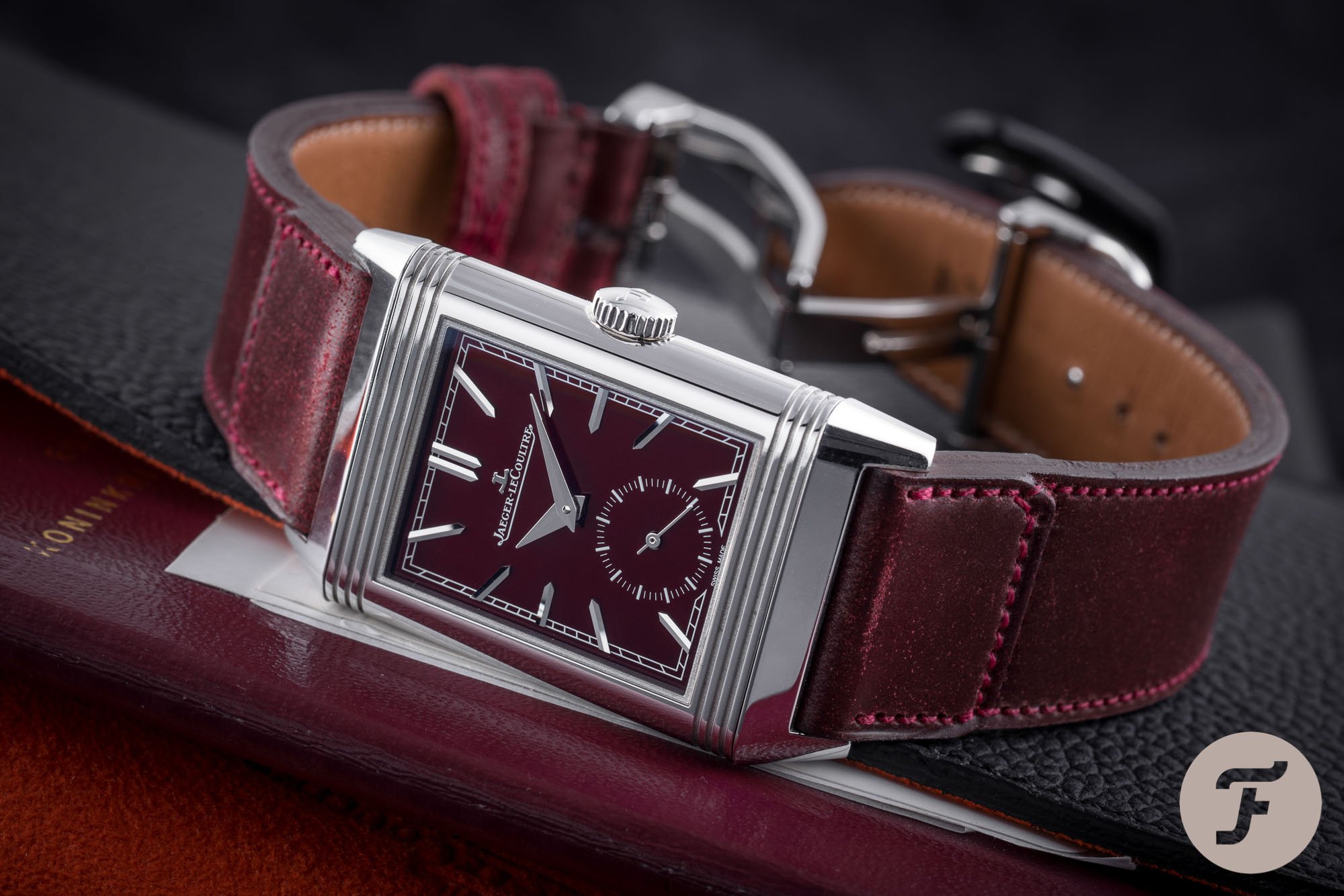 Can you see yourself steering the Fiat on the boulevard with the top down and your arm casually on the door? A glance at the burgundy Reverso Tribute Small Seconds on your wrist tells you it's the golden hour. Can you picture it? Can you feel it? I can.
Find and follow me at Lex Stolk • Instagram.