Quiet Luxury Watches — Get That Old-Money, Stealth-Wealth Look That's All The Rage
How a fashion trend can inspire watch fans who want to wear something off the beaten track
Logomania in fashion is very easy to spot and define. But logomania also applies to watches. Dare I say that the watch equivalent of a Gucci tracksuit is the Rolex GMT-Master II "Pepsi" on a Jubilee bracelet? But there's a new trend in town, and it's called "Quiet Luxury." It refers to ways of dressing that subtly hint at luxury in the form of superb materials, great craftsmanship, and unobtrusive logos. But even the most luxurious wardrobe without a matching watch is just clothing. There are, of course, plenty of matching watches available that also whisper class, quality, and understated luxury. It might be a bit harder to find them because these are soft-spoken timepieces, very much unlike the loud-mouthing Instagram hits. Here's how a fashion trend can inspire watch fans who want to wear something that's off the beaten track, something more personal.
I called it a trend, but Harper's Bazaar disagrees with me. The respected fashion magazine states that Quiet Luxury is a lifestyle. Could be. Trends, fads, and hype are fleeting, shallow, and focus on the outside. A lifestyle, on the other hand, is also a reflection of a state of mind and personal beliefs and is more than skin-deep. And a lifestyle usually tends to last longer than a trend does. Maybe Quiet Luxury is something in between. Maybe it's a lifestyle trend, a type of hybrid movement since quality and tradition are things that are best enjoyed slowly. But since this movement also seems to thrive because of fast-moving and -changing pop culture like the TV series Succession, Quiet Luxury might be something in between.
Quiet Luxury watches to match your no-logo luxury wardrobe
There are a lot of similarities to be found between Quiet Luxury and the world of Haute Horlogerie. Yes, I do realize that Quiet Luxury is now a "thing" that gains traction on the Internet and social media, while Haute Horlogerie is a traditional industry that produces creations that are now almost exclusively for affluent people. Still, the latest understated movement in fashion is rooted in tradition, craftsmanship, high-quality materials, timeless designs, and exclusivity. And that doesn't differ from the philosophies of some of the more traditional and long-standing watch brands.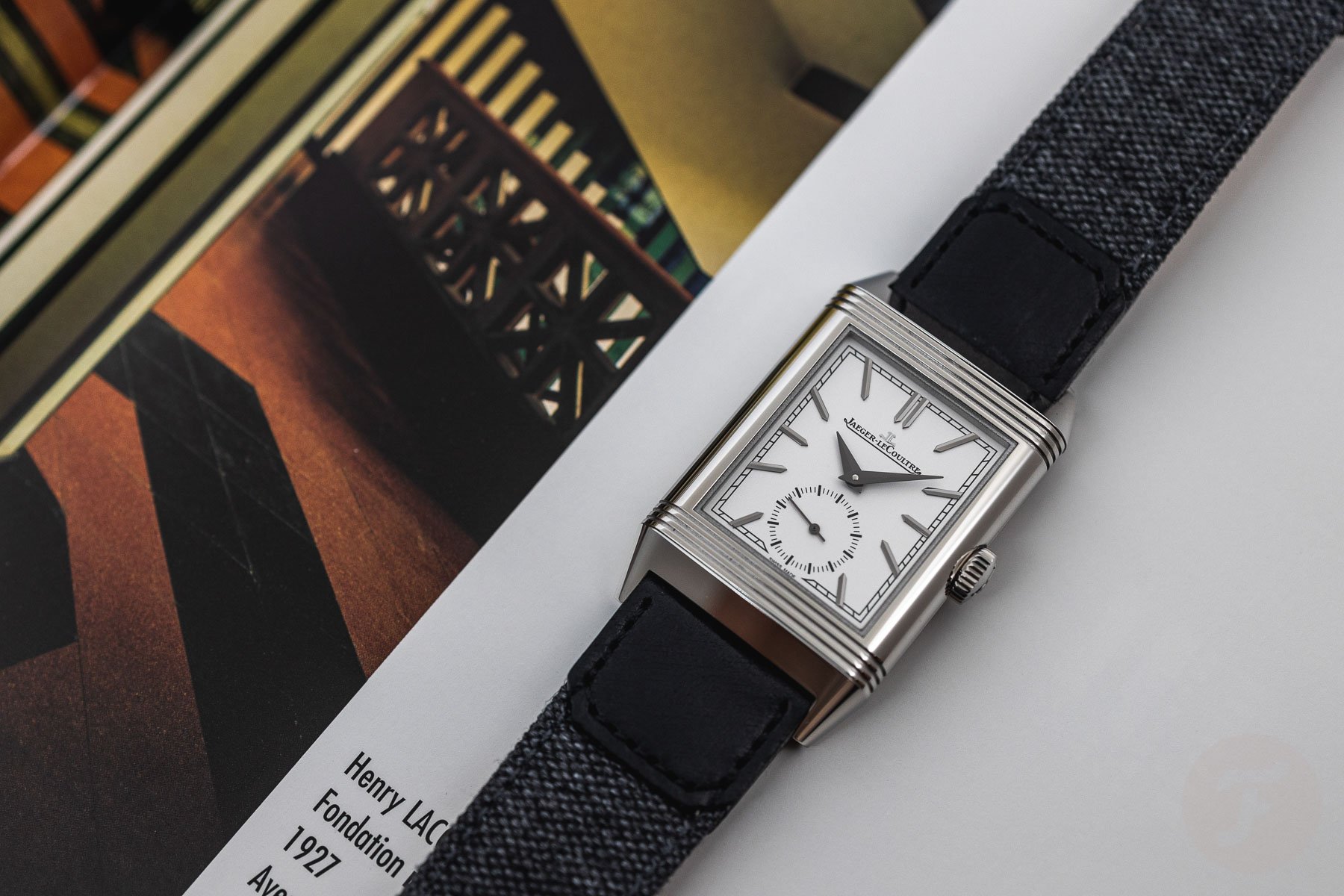 Confidence required
One very important element of Quiet Luxury — apart from money, of course, because quality never comes cheap — is confidence. "Logo Luxury" is understood and recognized by everyone who's confronted with it, and logomania, quite often, is very confronting. Quiet Luxury, on the other hand, flies under the radar and, therefore, lives up to its other name, "Stealth Wealth." The introverted nature and inconspicuous aesthetics of this fashion movement require confidence. A head-to-toe outfit, from the handmade cashmere baseball cap with its perfect shapes to the soft leather loafers — yes, loafers that are never out of fashion and are always comfortable and always stylish — might be appreciated by onlookers because of the unmistakable class it oozes, but it won't be recognized for what it actually is.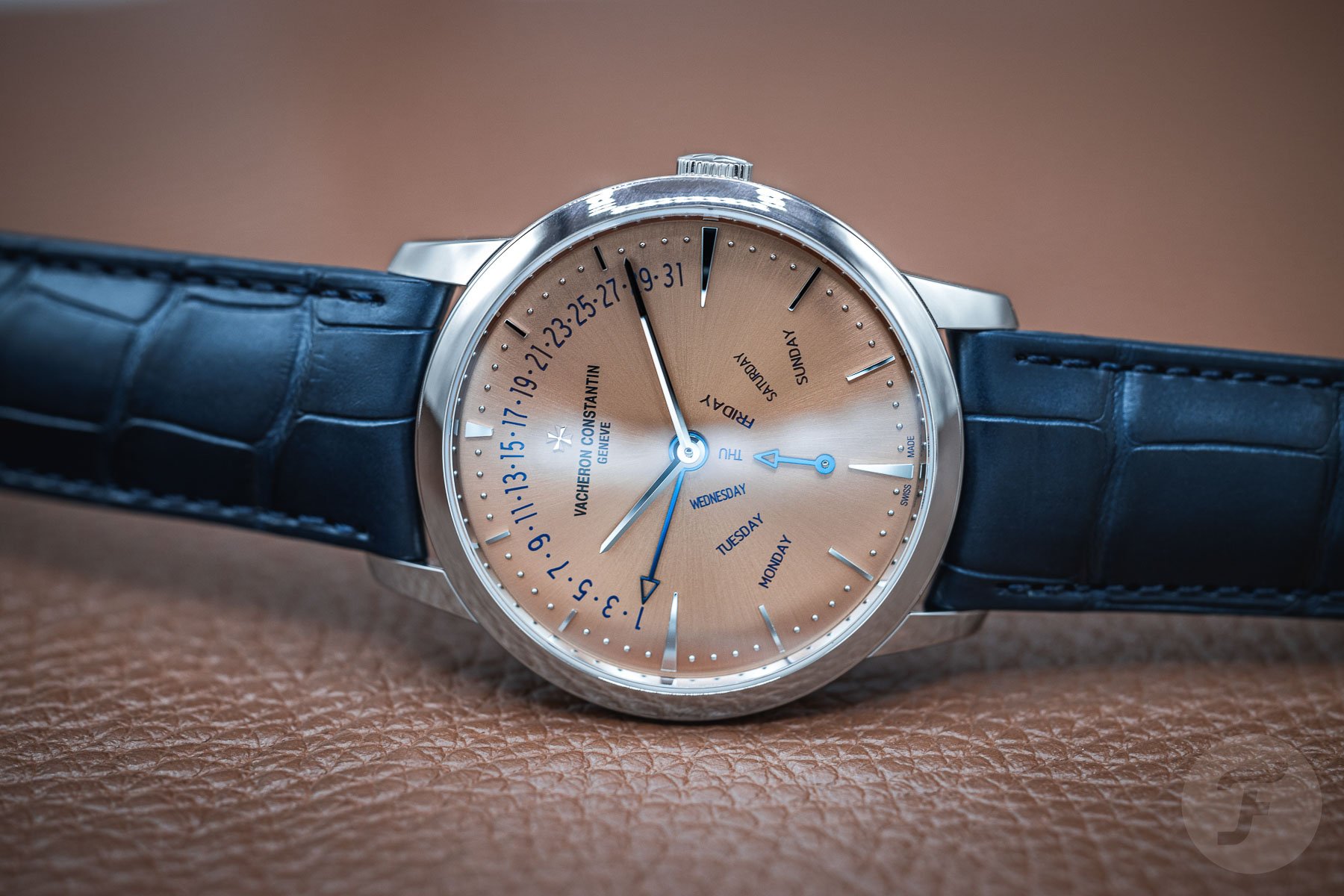 The ultimate Quiet Luxury challenge
You could see Quiet Luxury as the ultimate challenge. It's a challenge to train your knowledge in such a way you can distinct a €1,550 Loro Piano baby cashmere sweater from a Uniqlo cashmere sweater that costs €149.90 (the latter is now on sale, by the way, and the price has dropped to €119.90). It takes a trained eye to spot the difference. Quiet Luxury is for connoisseurs and has an "if you know, you know" air about it. And there's also the challenge to achieve immense wealth to be able to afford a wardrobe made from the finest fabrics.
Hacking Quiet Luxury
Most of us don't have the spending power of the main character in Succession, so wearing €690 cotton-jersey shirts is a fantasy for the majority. Wearing Logo Luxury on a budget almost always meant wearing fake stuff. Wearing Quiet Luxury, however, can be done on a budget. Okay, we can discuss if it's still luxury because the alternative products compromise on exclusivity. The fabrics used are not of the highest quality, the cuts are less refined, and mass production is nowhere near the same level as handmade. But you can "shop the look," as they say, in fashion magazines. And we should start shopping for watches by now.
The category of "Quiet Luxury Watches"
The usual suspects in the category of "Quiet Luxury Watches" are a string of boring timepieces. I've written a series of articles on watches that are anything but flashy but that ooze understated class and will last a lifetime. Some of the watches I picked out were watches from the current Vacheron Constantin Patrimony collection. But there were also vintage models from the Genevan brand that made it in my story. And during Watches and Wonders 2023, "VC" again presented pieces that justify the label "Quiet Luxury Watches," like the platinum Patrimony Date-Jour Rétrogrades with its salmon dial. And speaking of this very classic dial color, the steel Chopard L.U.C 1860 with its warm-glowing, hand-finished dial also whispered traditionalism.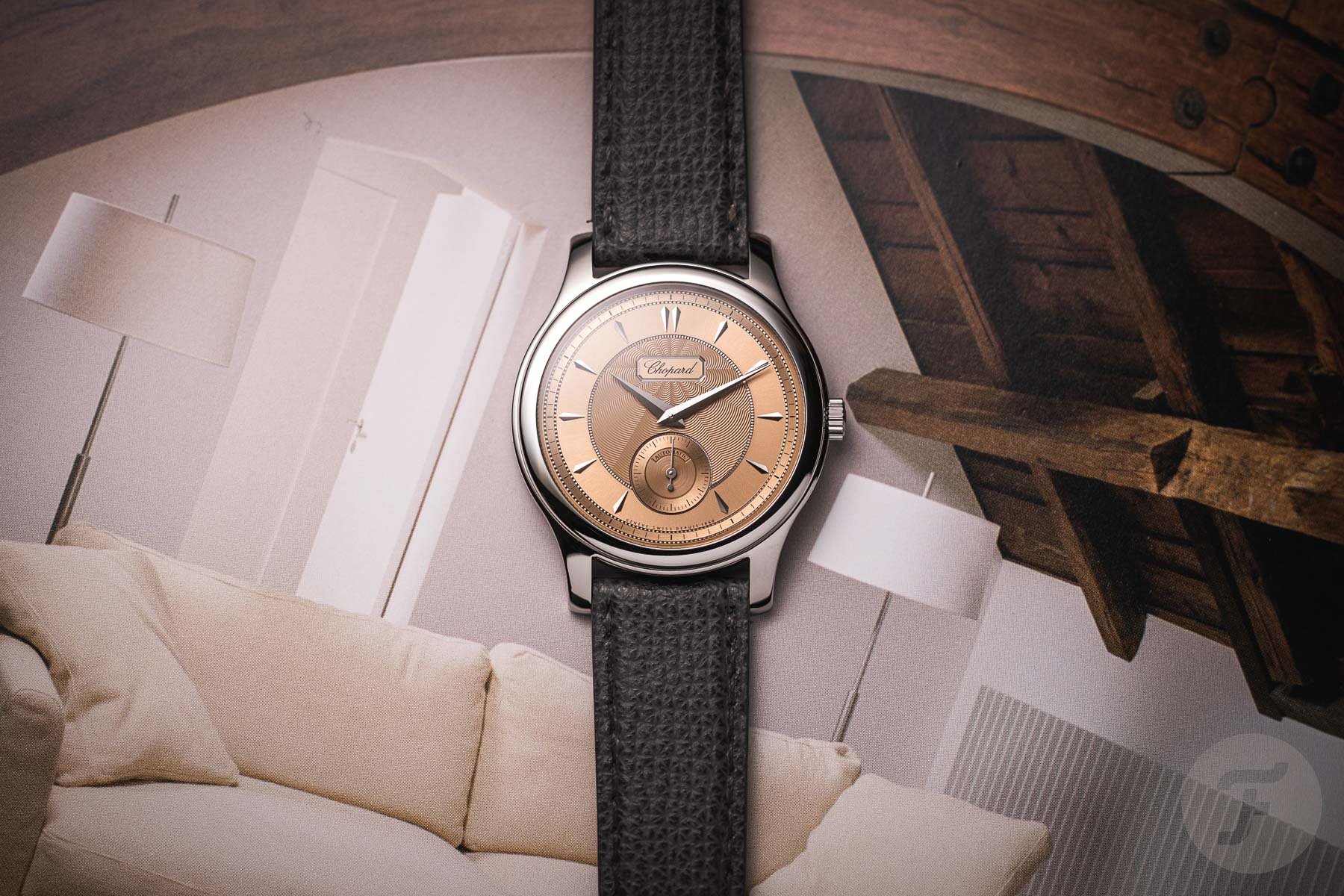 Another good example of an inconspicuous luxury watch is the Blancpain Villeret Extra-Plate 6605. And so is, of course, a string of vintage and current Patek Philippe Calatrava references — the Nautilus from the same brand, with its hyped-up price and overexposure on Instagram, has become the absolute opposite of the Calatrava.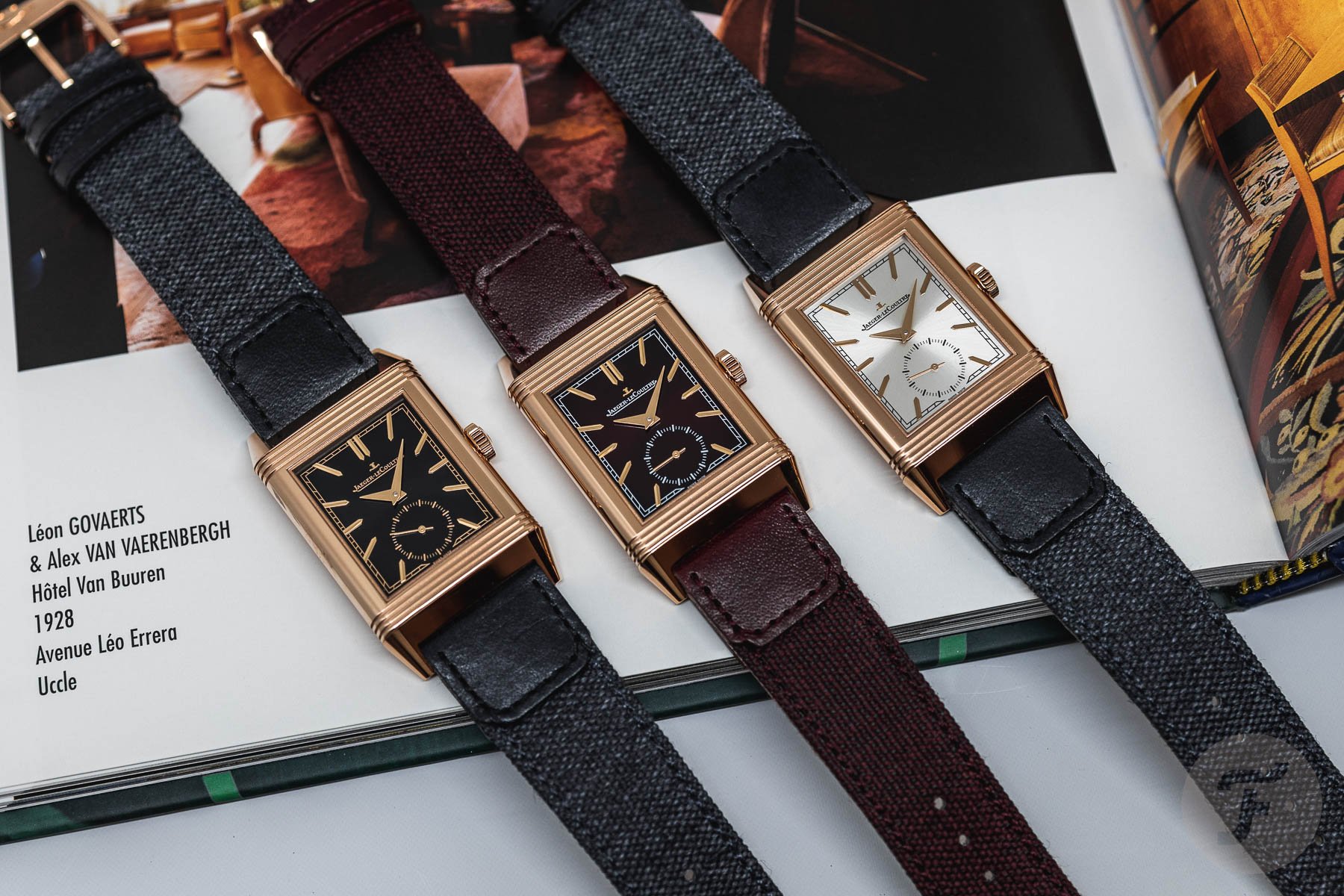 The vibe of vintage advertisements
A watch born in 1931 that still, more or less, looks the same ticks the boxes of Quiet Luxury. The Jaeger-LeCoultre Reverso is made by a brand that is known as the Watchmaker of Watchmakers. It's a watch with very strong old-money vibes. Some have called Quiet Luxury an old-money aesthetic, a lifestyle that looks like people on sailboats in tennis shoes, khakis, and Oxford shirts. Just think of a vintage Ralph Lauren advertisement and imagine the people in it wearing the quickly sold-out, very preppy, black-dialed, limited-edition Rowing Blazers × Seiko 5 Sports watch. The carefree look is not just the clothes, scenery, and the weather. You can shop the look, sure, but the deep carefree element behind the idyllic look, the invisible presence of large amounts of money that have been accumulated over many generations, is something that's not for sale.
Inspiration over frustration
Don't let something you can't control frustrate you. Why these paternal words of wisdom, you ask? Well, the cool, classy look that comes with old money is clearly inspiring to those on TikTok. The platform's official numbers show that 80% of its users are between the ages of 16 and 34. And 60% of TikTok users are Generation Z, trendsetting individuals who are born between 1997 and 2013. The hashtags #oldmoney and #oldmoneyaesthetic have been viewed billions (!) of times on TikTok.
If you aspire to wear a proper yellow gold Calatrava with your Kiton shirt and jacket, you could get frustrated real quick. The craving for Quiet Luxury and the fascination with old money among Generation Z — a very activist-heavy generation, I have to add, that uses hashtags like #eattherich — seems to come from the search for balance. They live in a fast, high-pressure world that's fleeting. The vibe of Quiet Luxury is that of comfort and security. Even the absence of old money in the bank doesn't seem to stand in the way of understated and comfortable joys.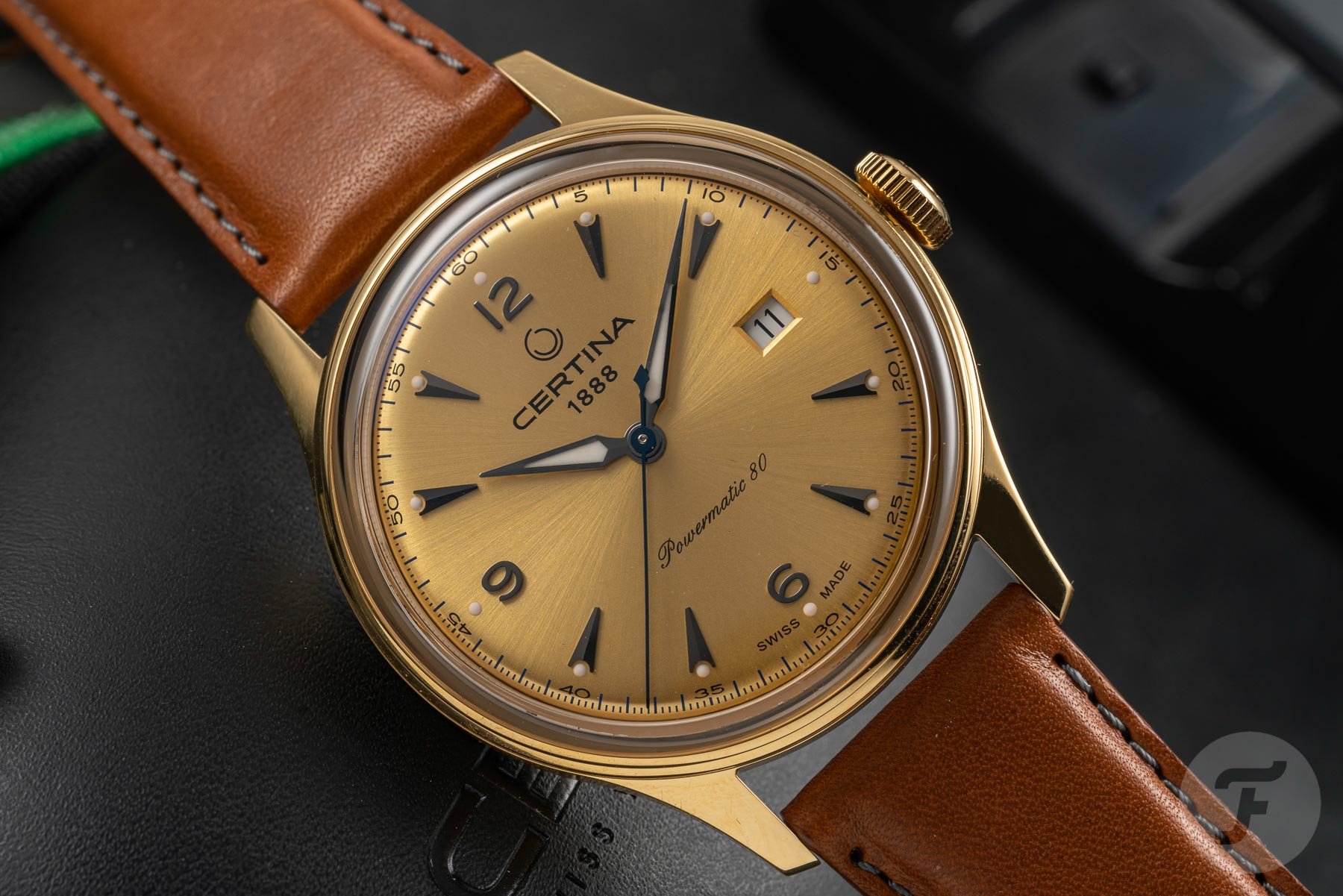 Finding Quiet Luxury watches in unexpected places
The joys of understatement and style are not just found in the upper echelons of watchmaking. With the right strap, the Certina DS Powermatic 80 in gold PVD punches way above its weight while gentlemanly sticking to the Marquess of Queensberry Rules drafted in London in 1865 — how's that for old-money style?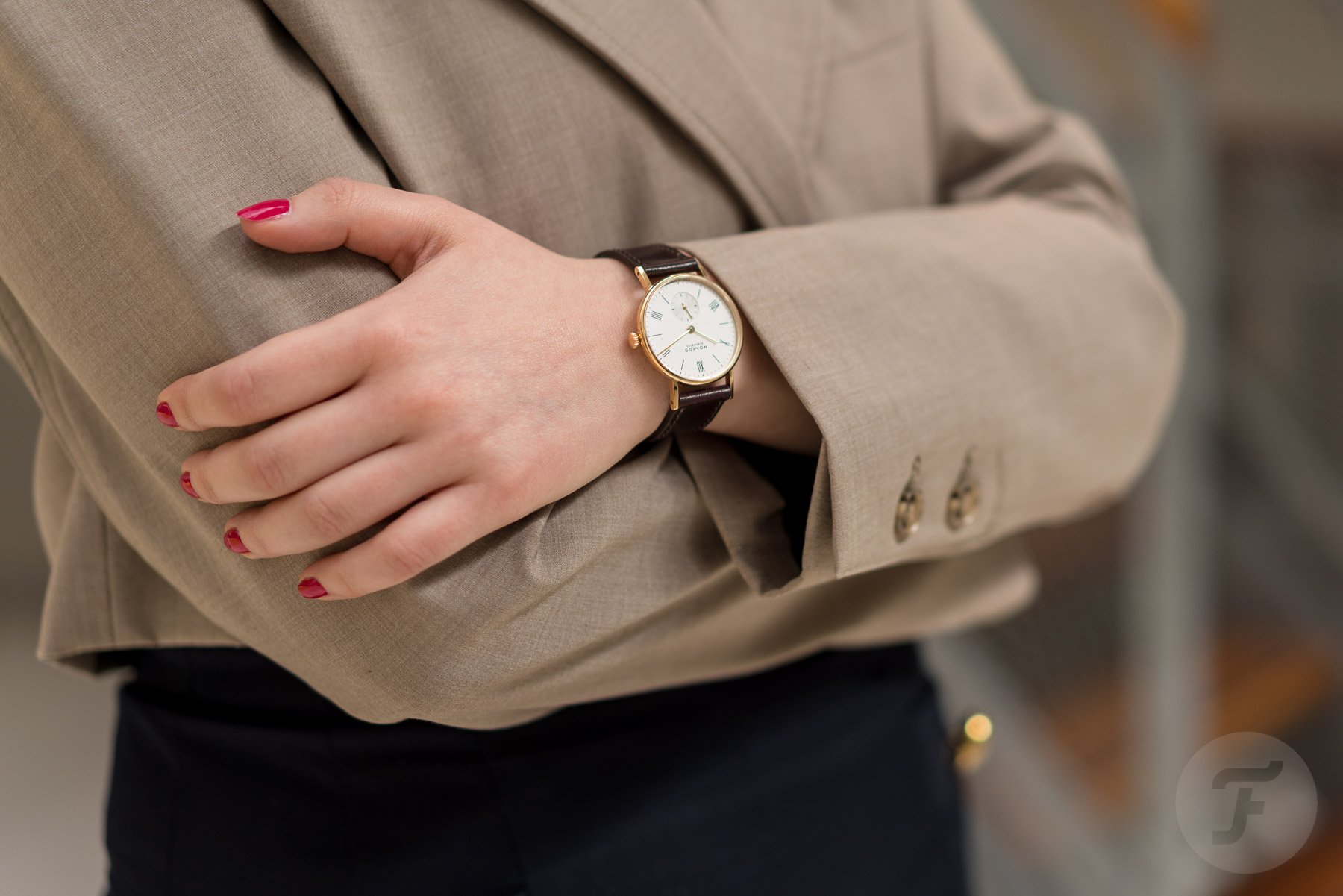 Even more modernist but understated creations from brands like NOMOS — which, for instance, has the small but sweet Ludwig Gold 33 in its collection — have the introverted qualities of a veritable Quiet Luxury watch. And when you start looking for vintage creations on Chrono24, you will be spoiled for choice in all sorts of price categories.
Is it for you?
Do you want to prove yourself to the world? A world full of people you don't know but from whom, for some reason, you still crave appreciation and affirmation? Having something that's immediately recognized as exclusive, costly, luxurious, and desirable can help with that. It can do so loudly and instantly with its size, exuberance, extravagance, and of course, the right logo on the chest and the dial. If this sounds tempting, Quiet Luxury is probably not for you.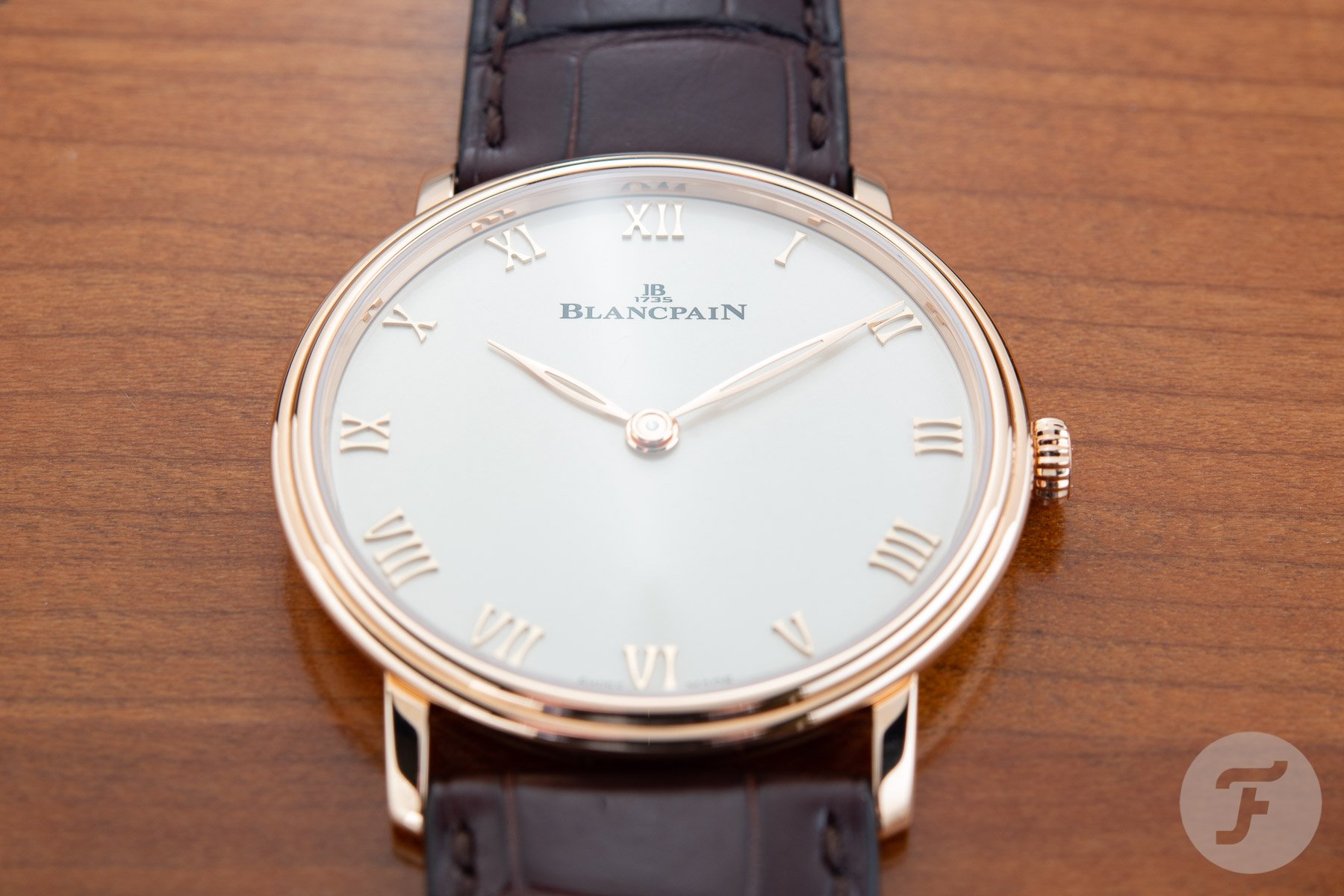 But if it is for you, there's a world of fantastic watches waiting to be discovered. And it doesn't take Succession money to enjoy them. These introverted, timeless timepieces live in the shadows of the extravagant ones that dominate the current watch landscape. You just have to free yourself of the shackles of virtual peer pressure and wear what you like. Because deep down inside, you know what you have to do — wear a watch for yourself, not for others. Wear something quiet, something luxurious. There are plenty of great choices out there in all kinds of price ranges.
Find and follow me at Lex Stolk • Instagram.