Watch Strap Review 43 — Straps By Zeigr From Germany
From watch blogging to straps...and back again
I've been doing Watch Strap Review for about six years now. During this time, we have introduced several new brands to you. Last month we took a closer look at some serious heat from our friends at Two Stitch Straps. It's always a pleasure to reconnect with the brands we've worked with before, but it's equally exciting to learn of a new one. Like the brand we are going to talk about today — Zeigr Straps.
I use the name Zeigr Straps although that's not 100% correct. For the German audience, the name might sound familiar. Zeigr is a German watch blog. But it's also a bit more than that. For one, they have their own watch strap, which they sell on the platform.
Zeigr
We are not talking about a strap company in the classical sense. The straps Zeigr are selling are not its creations, made in its atelier. Instead, we're talking about branded items. Theo, the man behind Zeigr, was gracious enough to send me the blog/brand's current lineup. This contains four straps altogether. Two primary colors (black or brown) and two stitching options. These are the options available at the moment should you choose to get a strap from Zeigr.
In general, what you need to know about the Zeigr straps before we take a closer look at them is as follows. Every strap is handmade in Germany. You can see the marking on the lining of every product. The only size listed on Theo's site is size 20mm; this is also what I got. However, if you prefer a different size, you can also request it from Zeigr. Now let's dig in.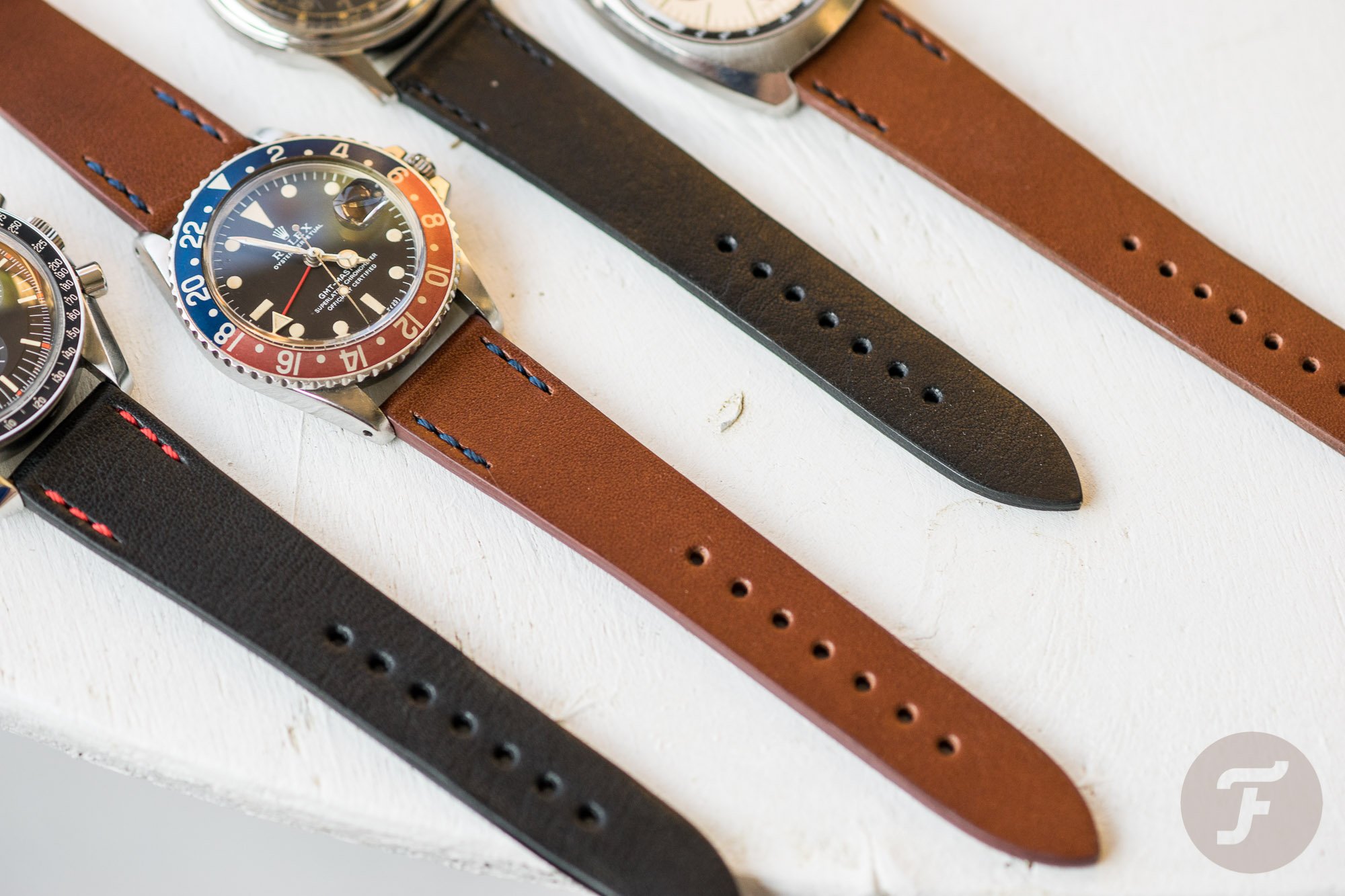 Vintage style — brown
Zeigr released two straps last year, one brown and one black. Then in 2020, they came out with another two, again one in each color. However, I'll not categorize them by year but by color. The 2019 brown Zeigr strap is called Vintage Style. This is a straightforward yet exciting product comfortably fitting to most watches. Simple, due to its minimal stitching, classic tapering of 20/16mm and 3mm thickness. As such, the brown Vintage Style Zeigr strap is straightforward to pair up with a modern or a vintage watch. An interesting detail on it is the stitching, that is something you see more and more these days. Here, you do not have the usual side stitching but a roughly 11mm stitching line that runs parallel to the side of the strap from the lug downwards. As the stitching is thin and blue, it isn't too prominent.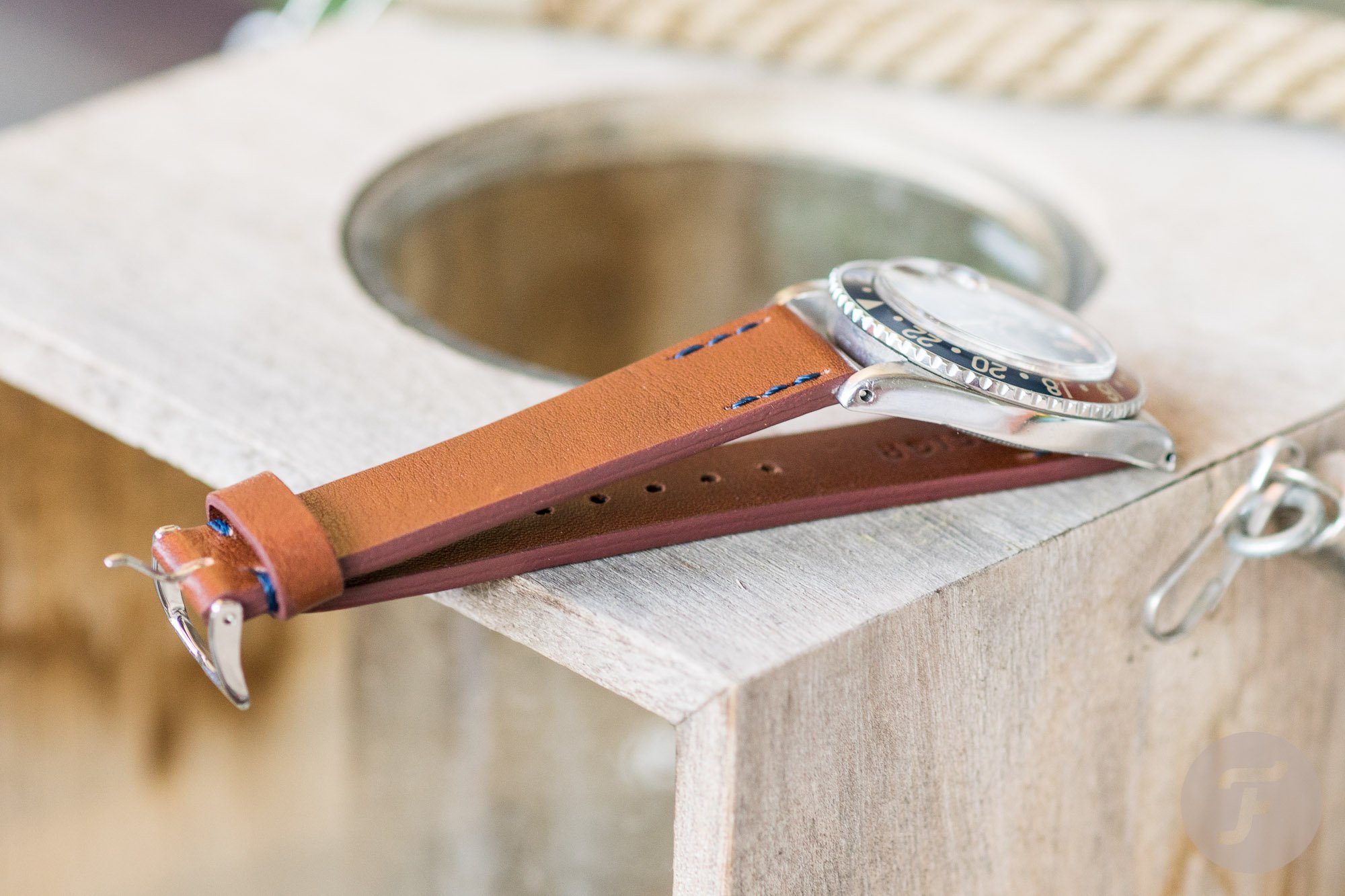 Oud leather
The other brown strap, this time from 2020, is the Oud Leather Zeigr strap. The measurements are the same as the other models'. The one I received has a slightly deeper brown tone that the Vintage Style strap's but it's barely noticeable. As leather is not synthetic, you won't see two straps that look the same anyways. Speaking of which, in both cases, the material is a cowhide with vegetable tanning. The difference between the Oud Leather and Vintage Style straps is the color of the stitching. While on the 2019 model, the company used blue thread, here it is black. More subtle, a bit more lowkey if you ask me. Again, in both cases, we have sealed edges to prevent fraying and provide longevity. Lastly, every strap comes on a 16mm steel buckle and quick-release spring bars for easy installation.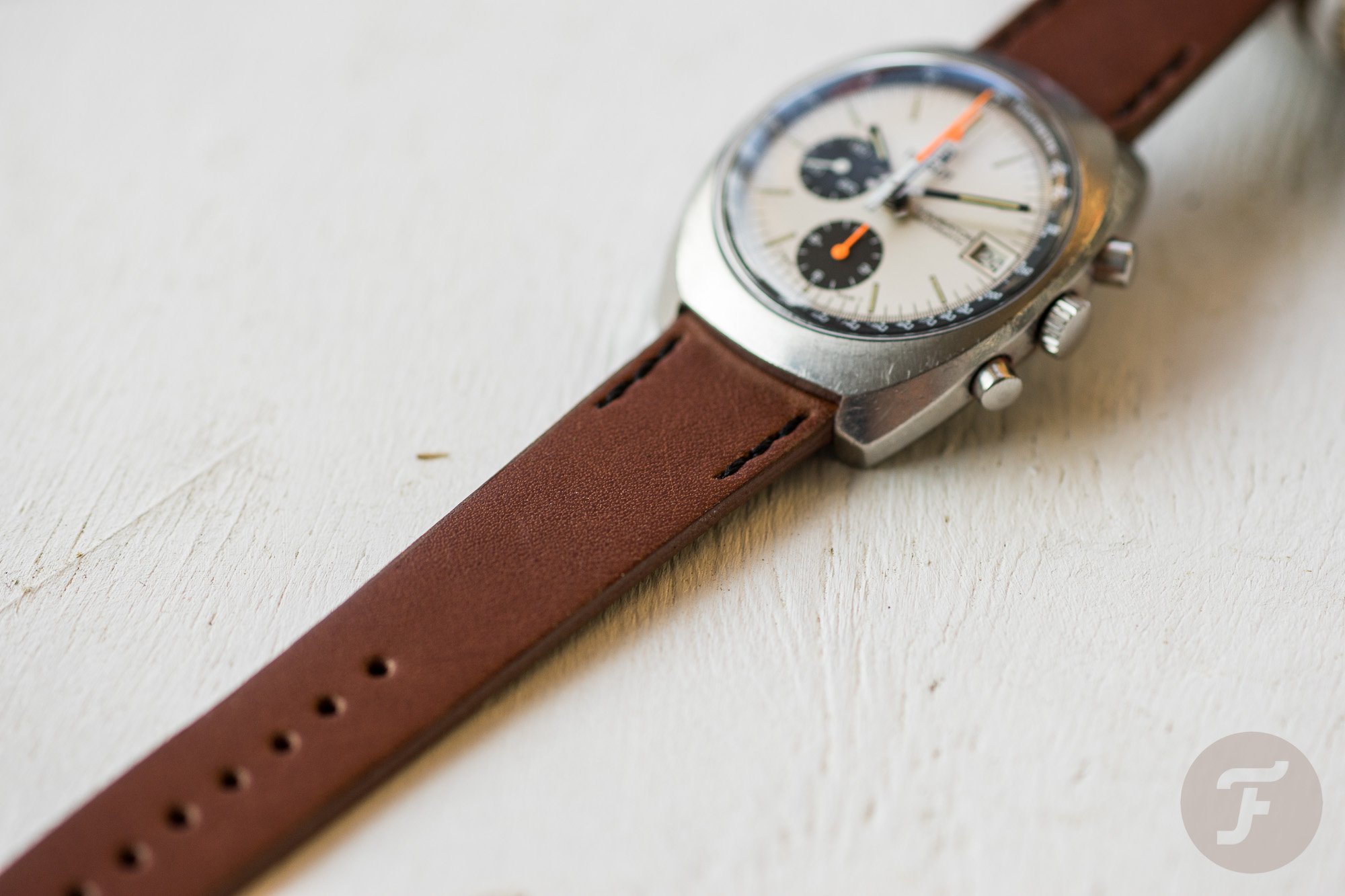 Vintage style — black
Now that we are through with the brown Zeigr straps, we'll talk a bit about the other color option — black. The prices here are the same as above. In 2019 Theo released a black strap with red stitching. This is the so-called "Vintage Style" strap, the one that came out with the brown and blue version.
In terms of size, leather, stitching, and everything else, these black straps are identical to the brown ones released the same year. The difference is the color of the stitching. The 2019 Vintage Style black Zeigr strap came with red stitching. While the black and red combination is a prevalent one, it somewhat limits the options when it comes to pairing them with watches. Regardless, it is a great looking strap, comfortable, and fits the Ultraman just fine.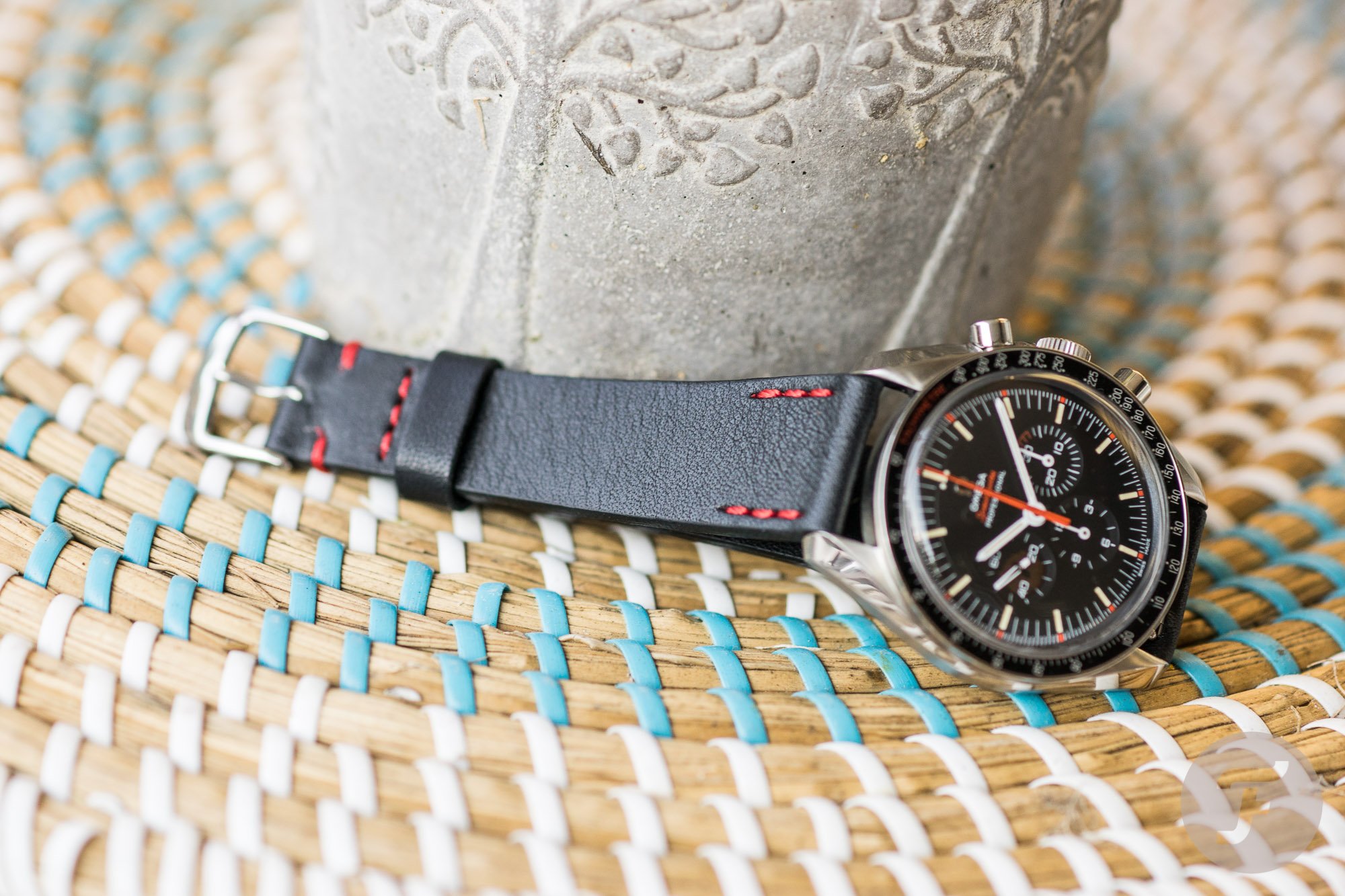 All Black
Then in 2020, a new black strap came out. According to Theo, this is his best creation in terms of look and feel. Furthermore, this is the one that sells the best in Zeigr's shop. While you might look at this strap as dull because both the lather and the stitching are black, this could not be further from the truth. A clean, simple black strap is the easiest to use with whatever watch you have. Now, here we also have a fun little detail with the parallel stitching. At least, this is how I look at it. All four straps are super soft and easily wearable. They feel comfortable and look good in modern as well as vintage. I think you'll agree after seeing the images. The 114mm/82mm length is traditional and fits most of us.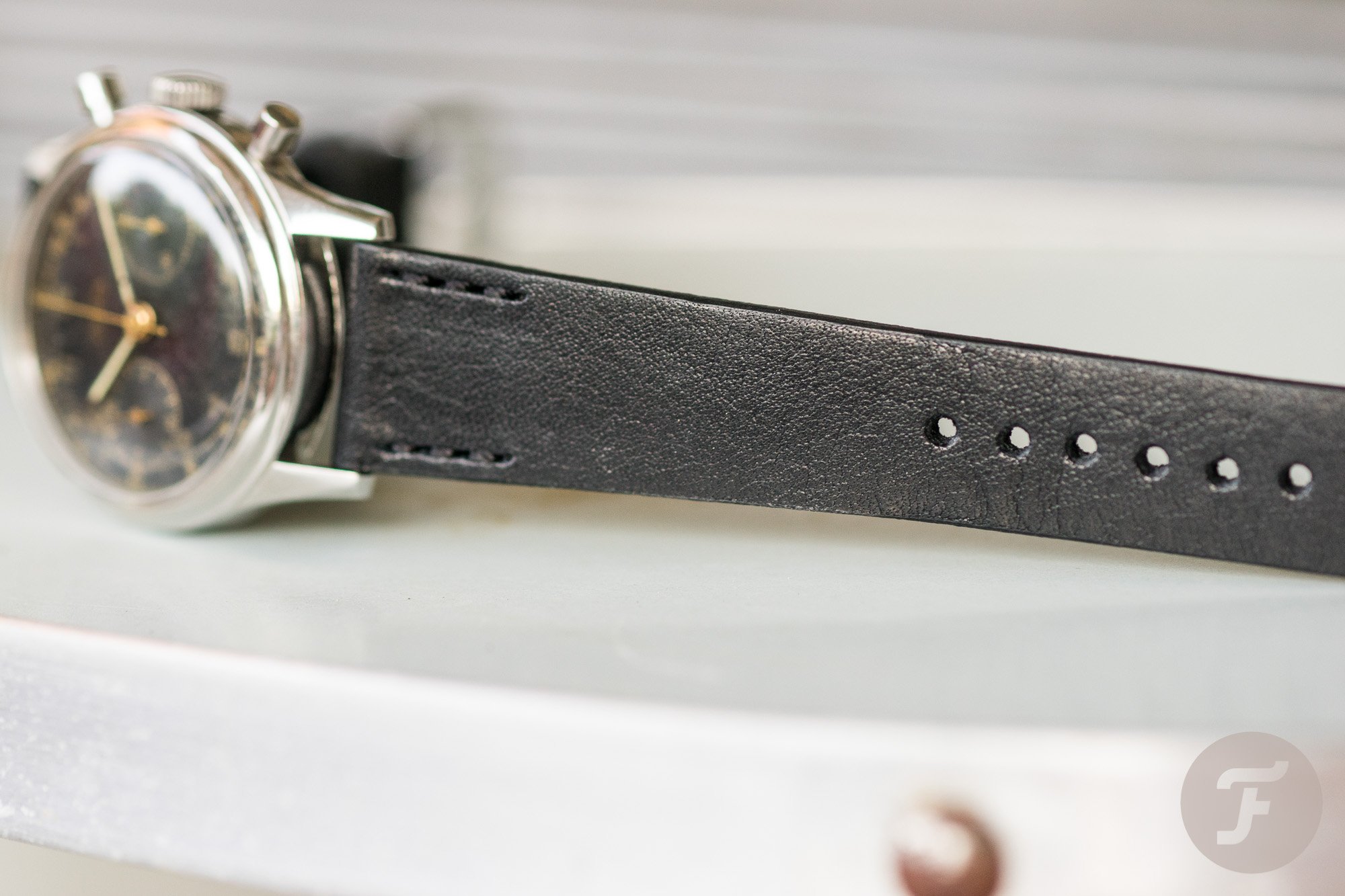 What's next
I have not talked about the price yet. All four straps are priced at €69 with free shipping (within Germany, otherwise €10), which, if you ask me, is a great deal. As I mentioned above, if you need a different size or have special requests, I'm sure Theo will be happy to help you. As a matter of fact, he told me that during these turbulent few months, he received many requests from customers for the strap with their "own" colorway, size, and so on. While this might come at an extra cost, they will still be well under €100. As far as regular production is concerned, there are plans for some design and materials such as suede and cordovan. In which case, we are surely going to be back with Zeigr, to bring you guys the latest from them.
If you are interested in purchasing a strap (or more) from Zeigr, please visit their shop by clicking here.