The Watches I'd Buy Today If Money Were No Object — Lex's Picks From A. Lange & Söhne, Patek Philippe, And Richard Mille
In the end, it was all about impact
No, I'm not going to pick a Nautilus. Neither the original 3700 nor the 5980 chronograph. Before I got to spend my unlimited budget, I cleansed my palate. I hit refresh and tried very hard to observe the immense universe of Haute Horlogerie in an open-minded way. But how do I pick three "stars" that shine brightest for me? I found out that when everything goes, the agony of choice kicks in, and common sense and madness go head to head. The only way to get to my final three was to go down memory lane and think of watches that I experienced live. That's how I determined my picks from Patek Philippe, A. Lange & Söhne, and Richard Mille.
I've been a little too preoccupied with the Nautilus lately. There was the observation with the title "Most Patek Philippe Nautilus Owners Don't Care About The Watch," for instance, and I also turned my encounter with the Nautilus 5980/1A-001 into a little story. But you won't find a Nautilus among the watches I'd buy today if money were no object. There will, however, be a classic Patek among my three picks. But which one? As I said, the agony of choice kicks in.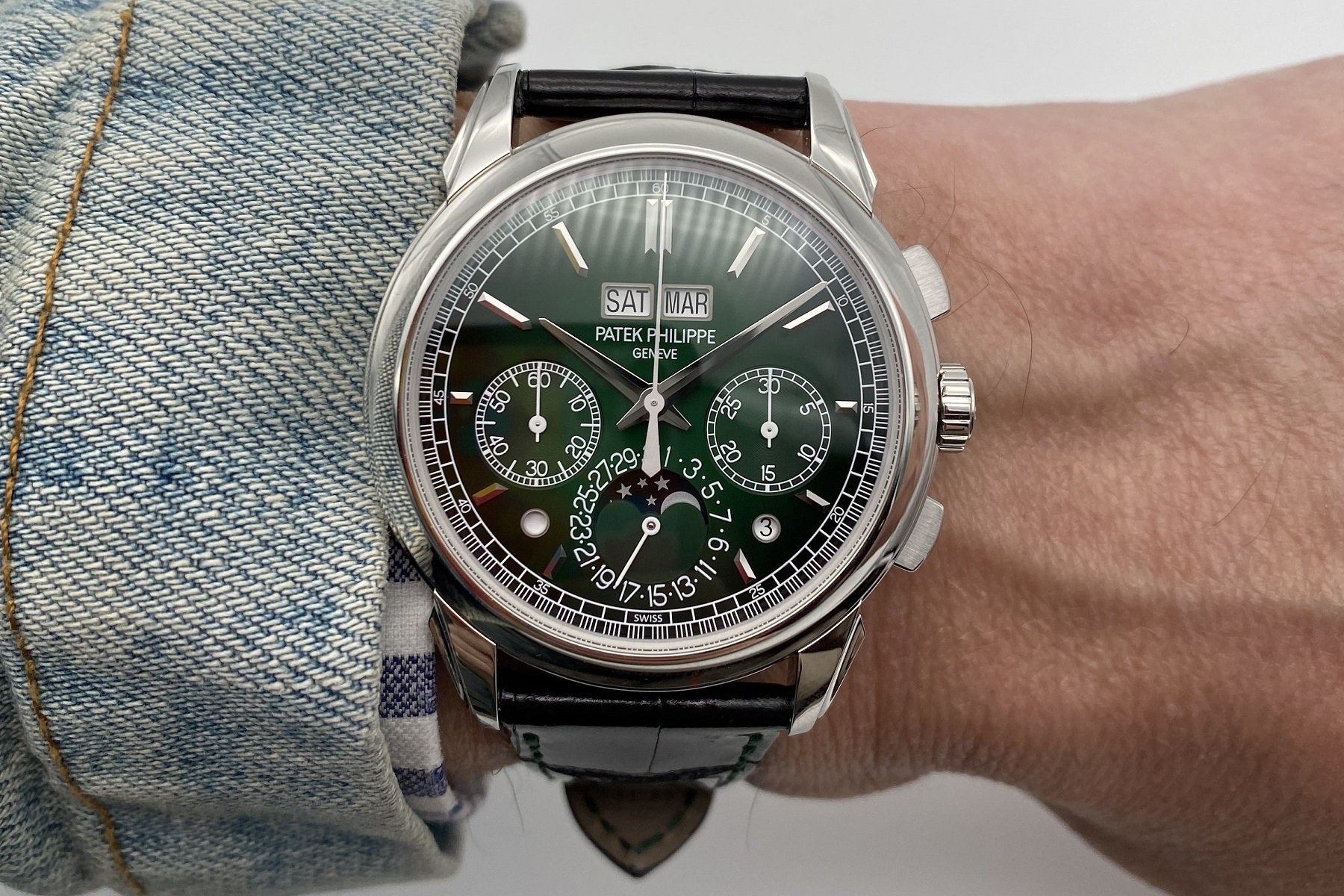 The watches I'd buy today if money were no object: Patek Philippe 5270P-014 Perpetual Calendar Chrono
No 6300G-010 Grandmaster Chime for me. I don't want the most expensive watch in the Patek Philippe catalog. I want a Patek that I have already tried out — even if it was just briefly — and that felt and looked right on my wrist. And that's why I go back in my memory to last year's Watches and Wonders. After visiting the Patek booth, I was on a horological cloud nine. I saw and tried out a plethora of classic and contemporary creations that oozed class, heritage, and craftsmanship. Two watches come back to my mind and fight for dominance.
The first one is the 5172G Chronograph with its salmon dial on the front and its exquisitely finished hand-wound caliber in the back. The little dots on the dial aren't why I didn't pick this stunning chronograph; I think the dots add character and visual drama. In the end, the 5270P-014 Perpetual Calendar Chrono — last year's introduction price was €189,500 — and its mesmerizing green lacquered dial with a black-gradient rim and gold applied hour markers hit me a bit harder. It's a traditional Patek with a funky touch.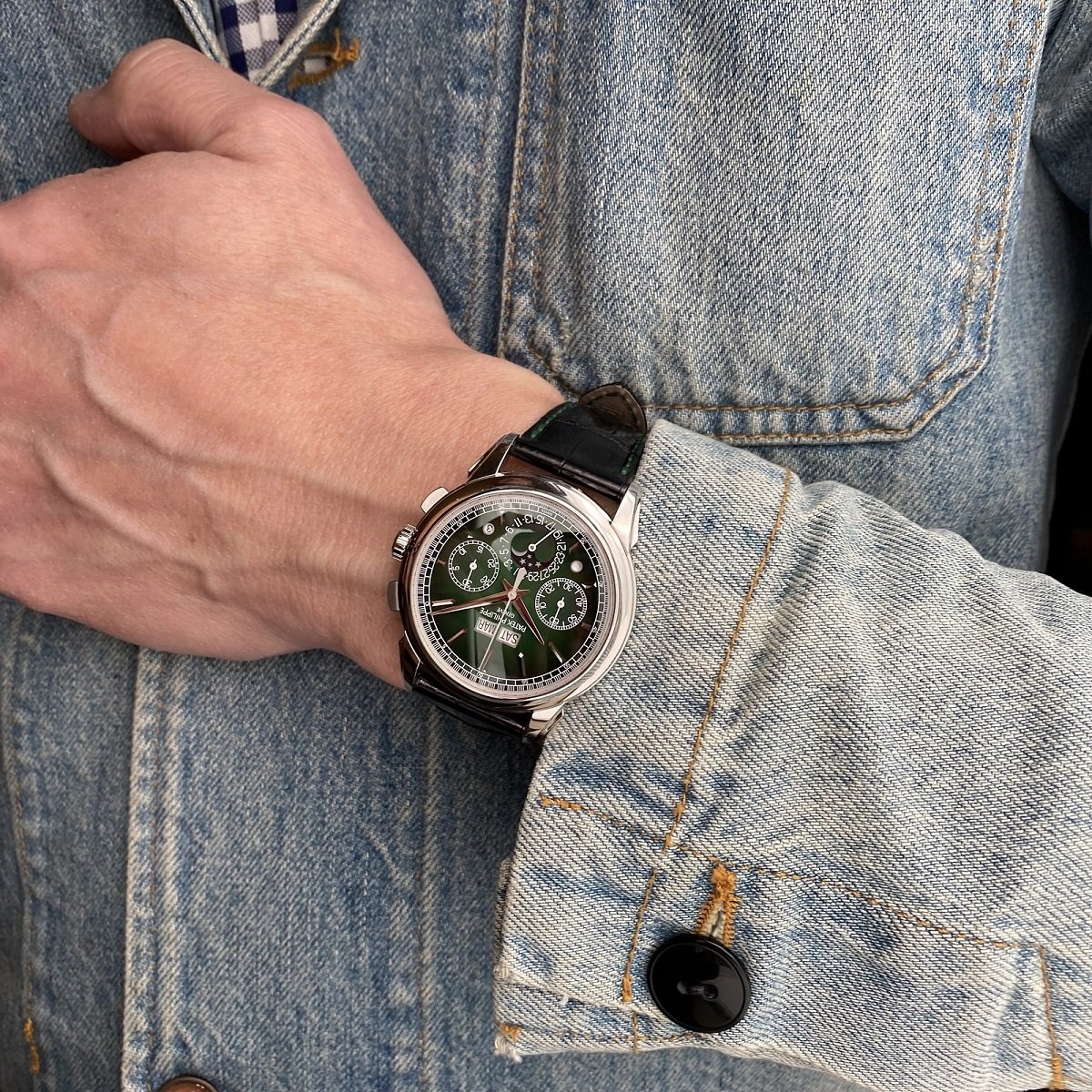 The 5270P-014 is a contemporary classic
Who would have guessed? The 5270P-014 is very comfortable and easy to wear on the wrist. The watch's 41 × 12.4mm dimensions are pretty much perfect, and the weight of the platinum brings forth a very luxurious sensation. I wrote earlier that "going hands-on with the green-dialed Patek Philippe 5270P-014 perpetual calendar chronograph is like going to see the Berliner Philharmoniker expecting them to play a Beethoven symphony, but hearing the orchestra perform deep house instead." The 5270 has been around since 2011 in many iterations, but the 2022 version in green is by far the most contemporary one so far. And it's the mix of tradition and modernity that does it for me.
The radiant green dial and the shiny black alligator strap are flashy but not too flashy. And the wonderful case, with its concave bezel and elegant two-tier lugs, is the epitome of timeless sophistication. The hand-wound caliber CH 29-535 PS Q, which is fabulously finished with six patented innovations, is also a good reason to pick this particular platinum Patek with the characteristic diamond between the lugs at 6 o'clock.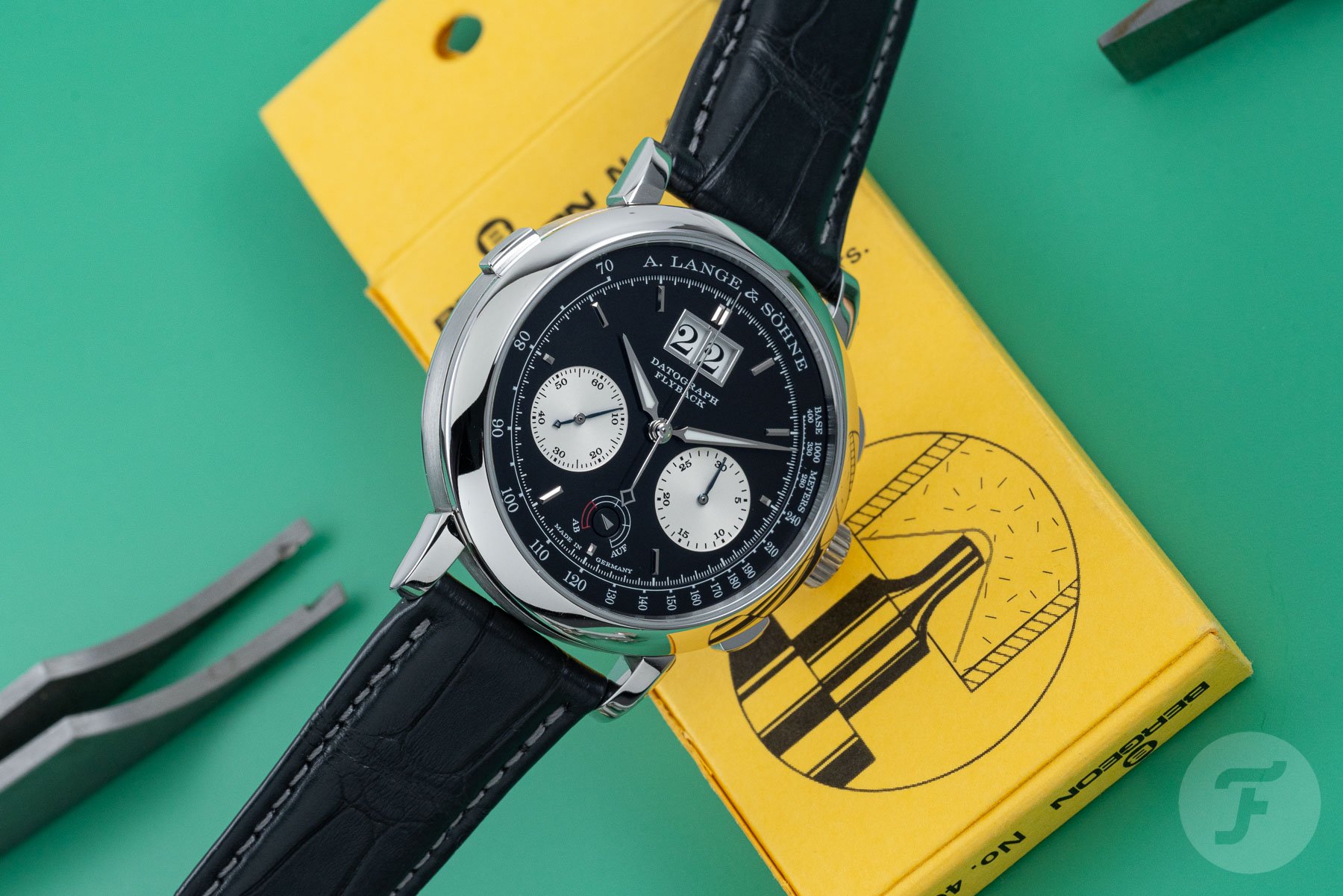 The watches I'd buy today if money were no object: A. Lange & Söhne Datograph Up/Down
Yes, I know, I picked another platinum watch. And it's also a chronograph with a bonus. So what? I have money to burn, and when money is no object, it's very hard to make rational decisions. Still, the A. Lange & Söhne Datograph Up/Down (reference 405.035) in its radiant platinum Saxonia case has a black dial instead of a green one, and that makes it different enough for me. There's more than just a color difference, of course. The Patek is very Swiss, and the Lange is very German. For instance, the name of the watch might be Up/Down, but on the dial, it reads "AB" and "AUF" — a commanding and very German way to indicate the power reserve.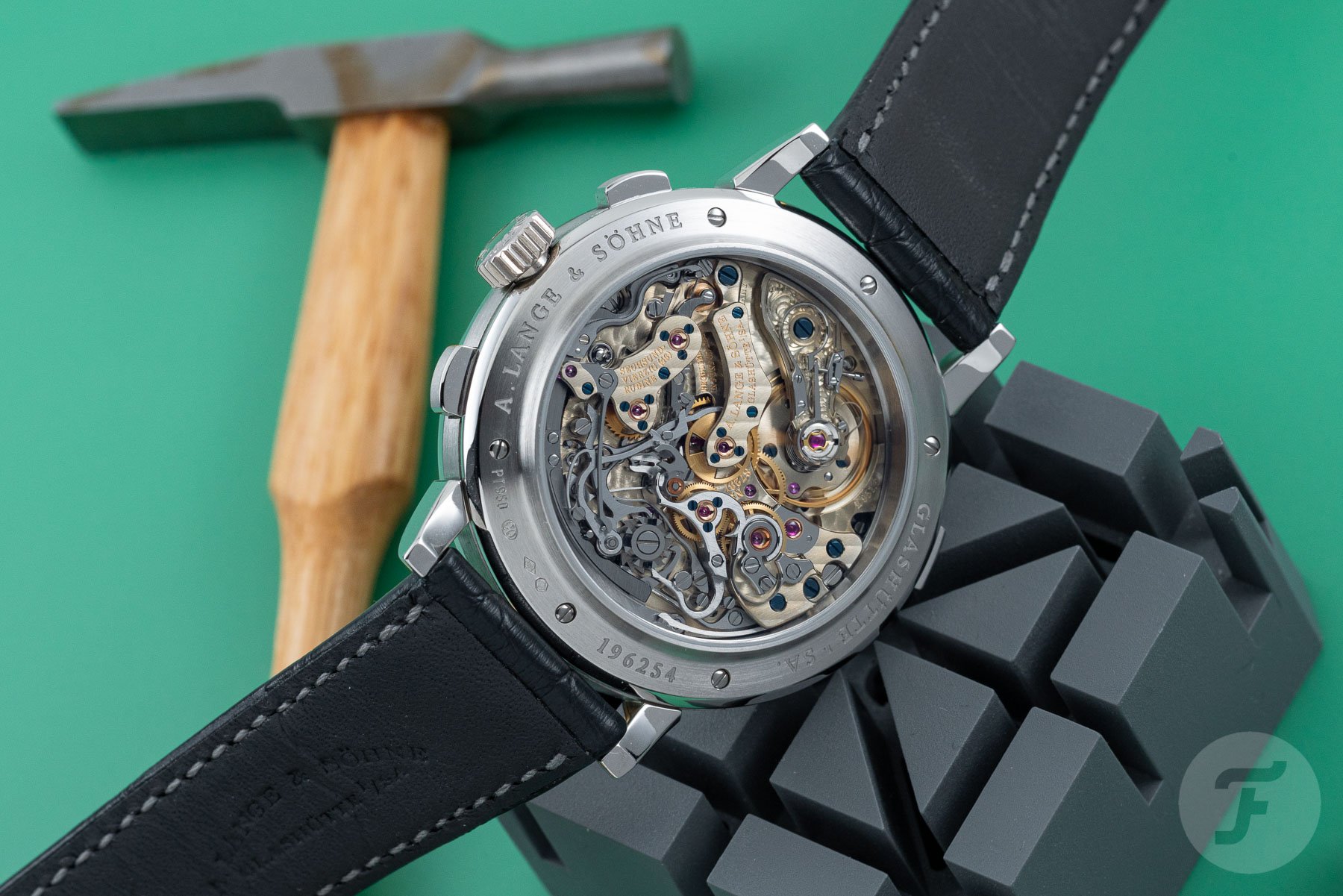 The price of the Datograph Up/Down is €102,200, and for that money, you get a 41 × 13.1mm platinum case that weighs 155 grams. Inside that beautifully shaped and finished case beats the 451-component caliber L951.1. This beautifully crafted and expertly finished movement shows four screwed gold chatons and will run for 60 hours. If you want to unwind, just watch the slow-swinging 18,000vph oscillator for a little while, and you will relax completely.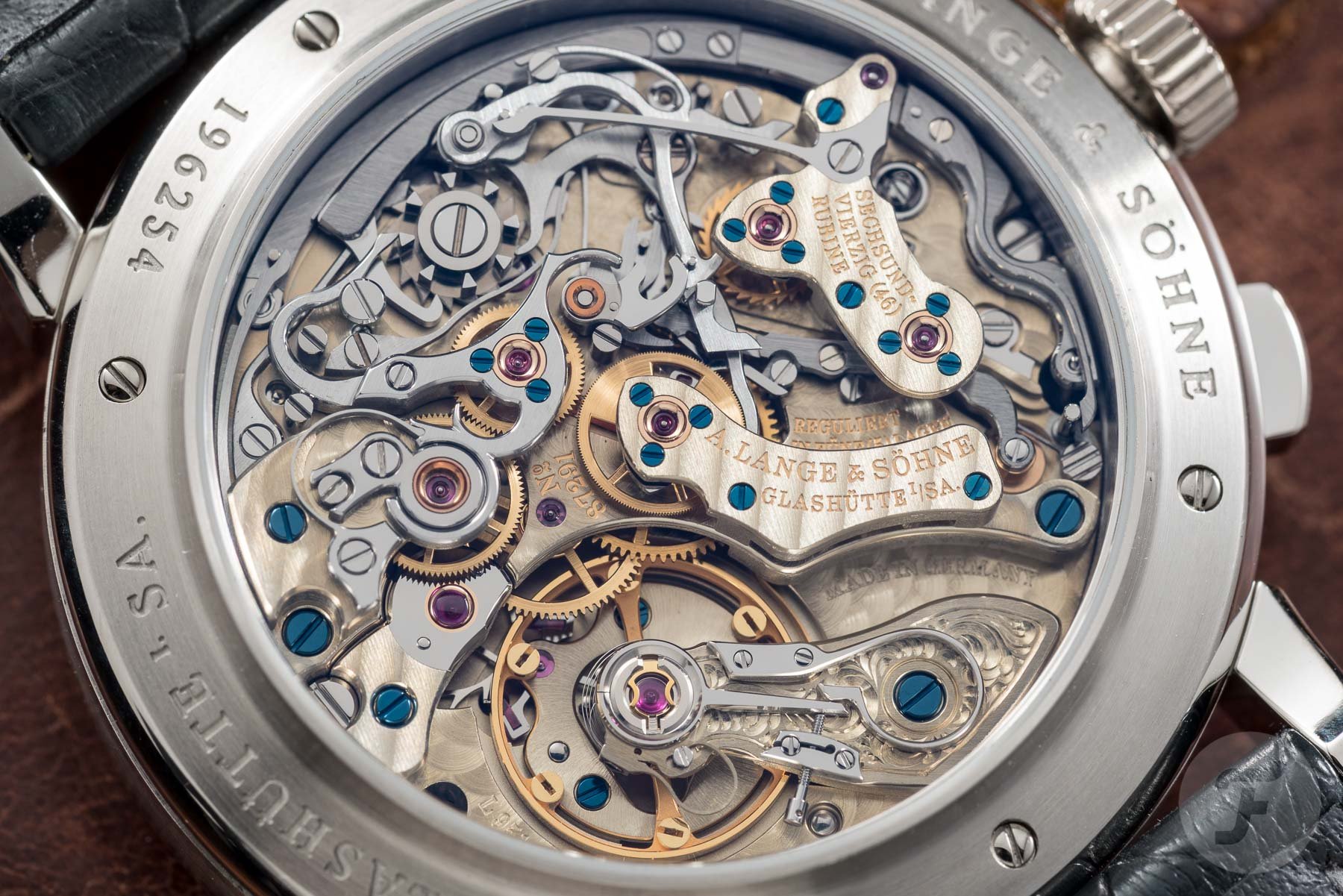 Why I chose the Datograph Up/Down
I put the Datograph Up/Down in my list of three because I wore the watch for a couple of days and really didn't want to take it off. It just felt so good on the wrist, with a perfect size-to-weight ratio for something very exclusive and luxurious. And every time I looked at my wrist — I did that quite a lot — I felt a smile on my face. And all the while, I not only thought "what a watch!" but I also actually felt it in my bones.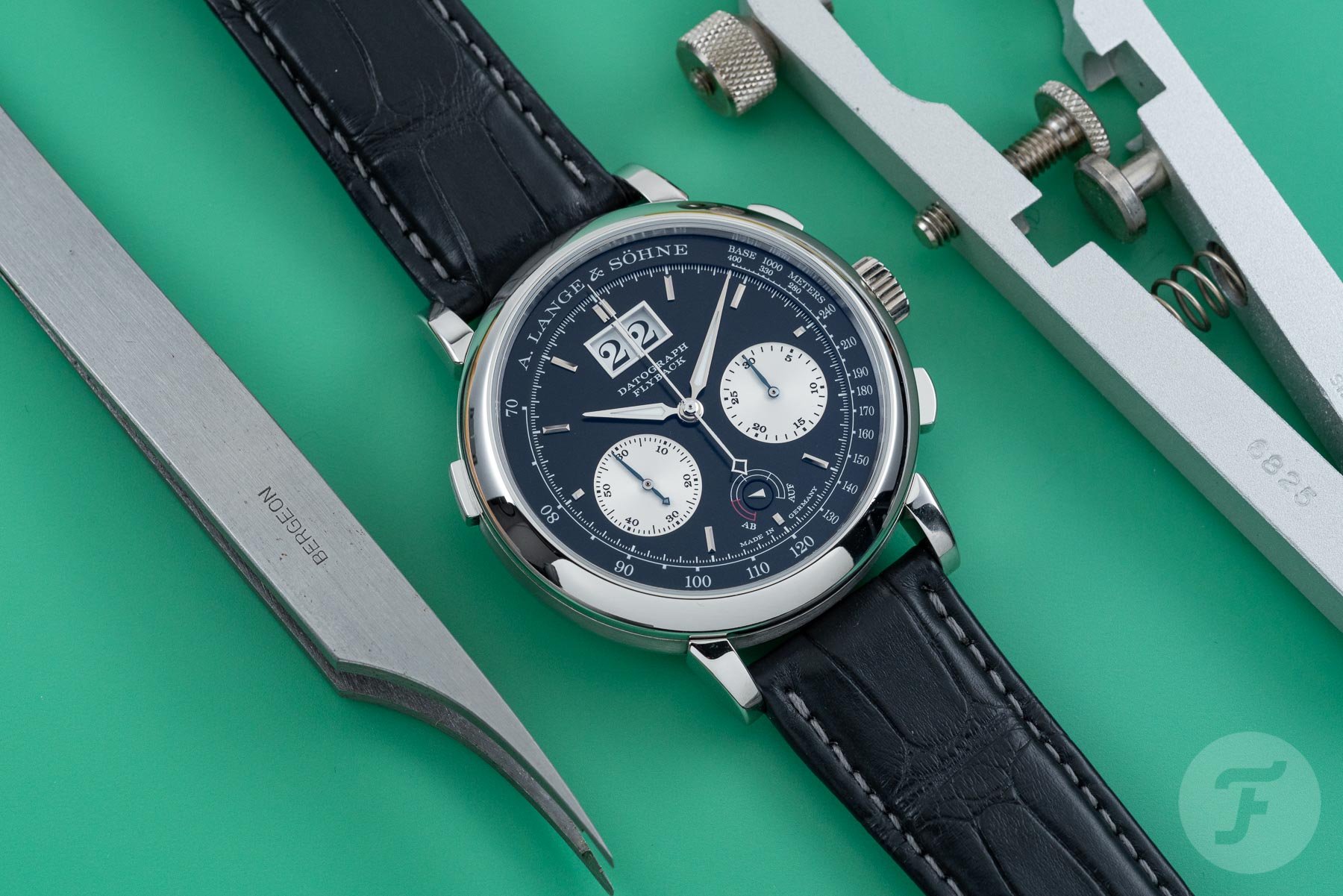 There are so many nice details on the dial that beg to be looked at again and again. But if I had to pick one feature, it would be the big date. This date display, which comprises more than 60 components, is modeled after the Semper Opera House's five-minute digital clock in Dresden. That's a good story because the clock was made by Johann Christian Friedrich Gutkaes and his apprentice Ferdinand Adolph Lange, the man who later founded A. Lange & Söhne. The outsize date also creates a very dynamic dial. Dynamic enough to make it to my list.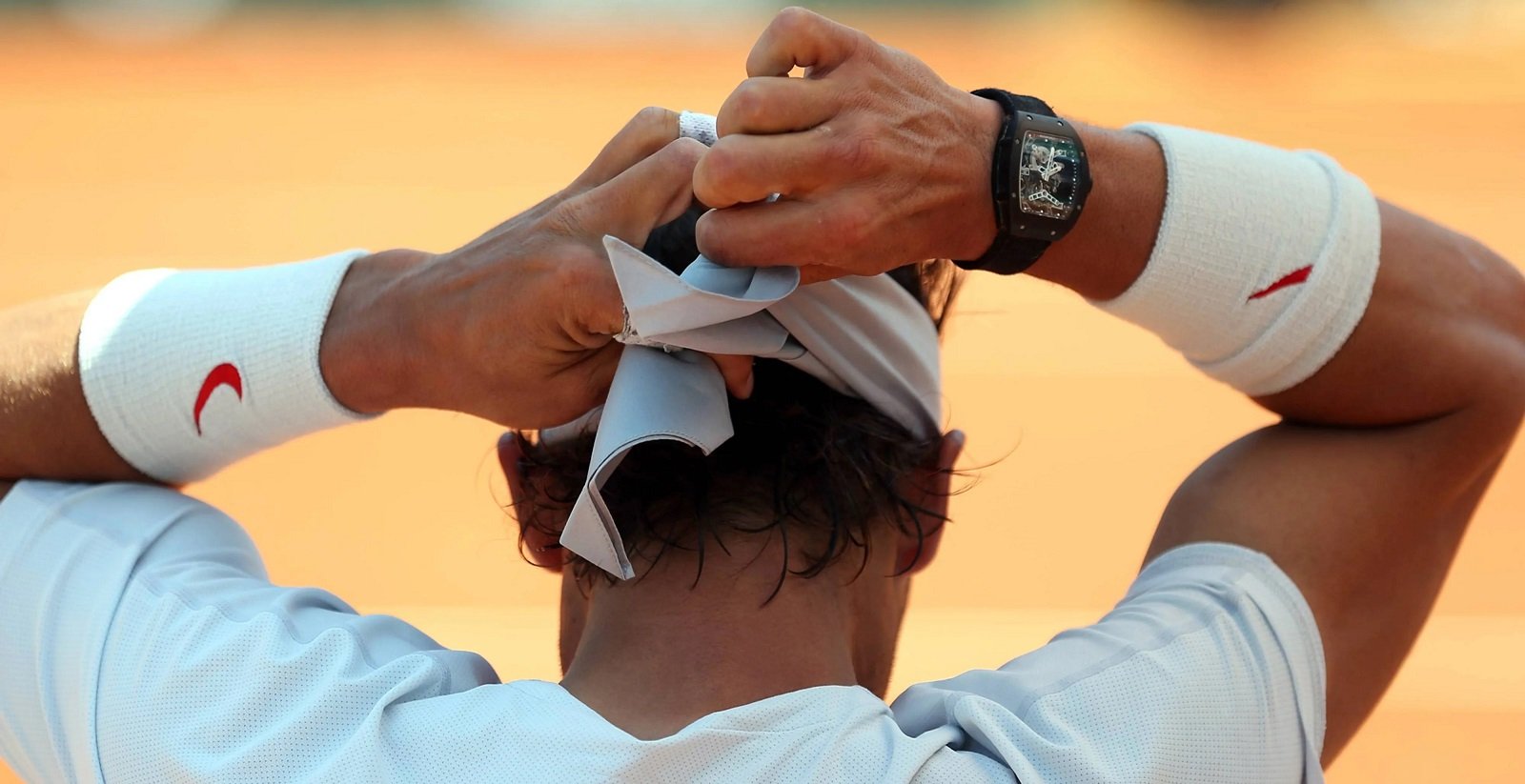 The watches I'd buy today if money were no object: Richard Mille RM 27-01
Okay, both the Patek and the Lange are great on the wrist. They wear wonderfully and look the part. But they're not exactly daily beaters, now, are they? And that's why I set out to find a watch that can handle everything I do during the day. That includes typing on a laptop and driving my car, but also drumming and riding my bike. And finding a watch I can wear while on my bike sure isn't easy. The curved handlebar of a road bike offers many hand positions. When wearing a watch, in some positions, the angle of the wrist and the hand becomes uncomfortable because of that watch. The crown starts to push into the top of the hand.
Lightness is the answer
Especially when the watch is heavy — made of steel or even titanium — on rough roads, the bumping becomes painful. I tried many different watches, but even sports watches from Polar or Garmin just never worked for me. Two weeks ago, I went for a week of cycling in Mallorca, and because I find it difficult to read the time at glance on my cycling computer, I tried my MoonSwatch Mission on Earth. That worked wonderfully well because of the plastic watch's lack of weight and the rubber strap that allowed for a perfect, snug fit. Now that I have a limitless spending budget, I want something light to wear on my bike. It's only common sense that I end up with a Richard Mille. But which one?
The "OG" 2010 RM 027 or the 2013 RM 27-01 Tourbillon Rafael Nadal?
In 2009, I visited the Richard Mille manufacture, and the name giver all of a sudden threw a watch at me. My reflexes were sharp enough to catch it. What I caught was almost weightless. When I opened my hands, I saw a prototype of the 2010 RM 027 Tourbillon Rafael Nadal, a watch made for the Spanish champion to play tennis with. The US$374.000 RM 027 was a timepiece that weighed a little under 20 grams but was also able to withstand severe shocks. To keep the weight down, Richard Mille used carbon and titanium and an exotic alloy called LITAL. That's the perfect watch to wear on the bike, right? Well, yes and no. It's also very black, and I do like a bit of color. Something that matches the black and red kit of my cycling club. And that's why I picked the RM 27-01 instead.
18.83 grams of watch goodness
Apart from the better color scheme, the 2013 RM 27-01 Rafael Nadal has a baseplate attached to the case by four braided steel cables just 0.35mm in diameter, and it looks absolutely spectacular. This is one of the most fascinating watches I have ever seen. It goes too far to explain how the whole structure works and what it's made of, but I will reveal that the movement itself weighs just 3.5 grams. And at the time, the RM 27-01 was the world's lightest mechanical watch, with a weight of just 18.83 grams. And that included the strap, the heaviest part of the watch.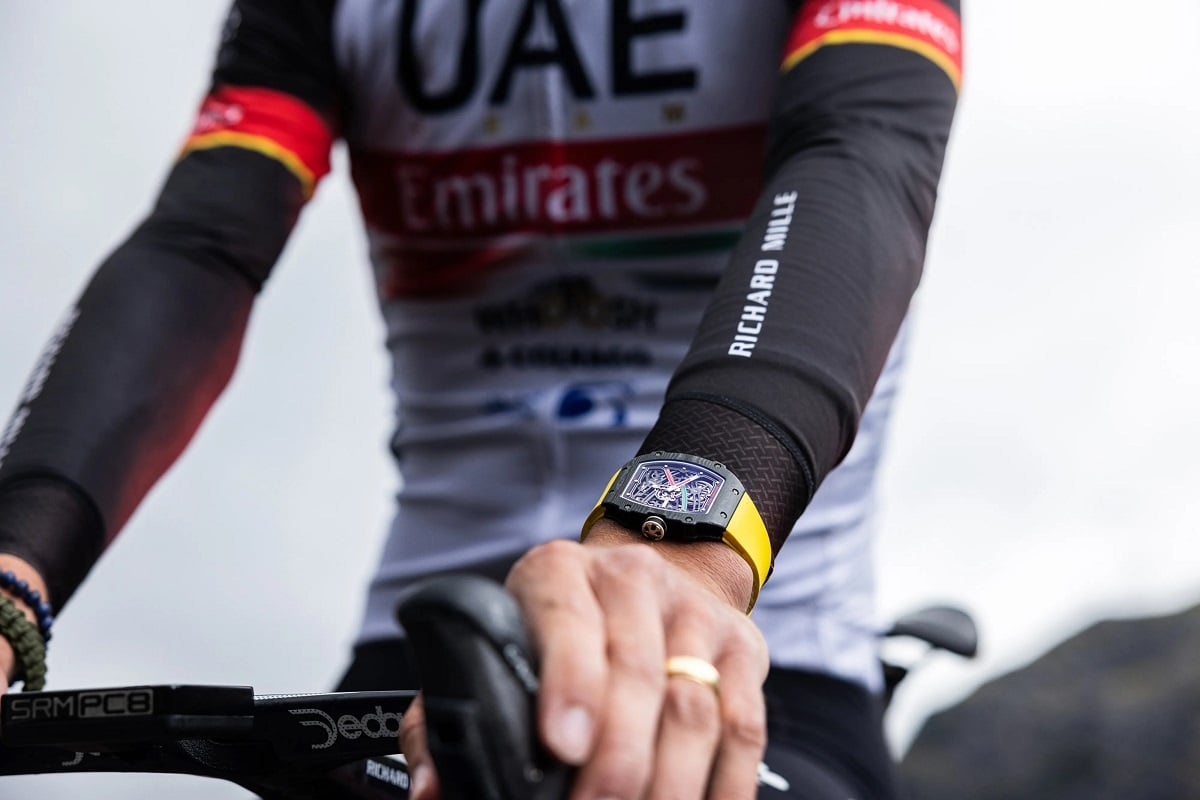 Wearing a Richard Mille on the bike is not a crazy thing to do. Not at all. Mark Cavendish and Julian Alaphilippe already do, and Richard Mille is a partner of UAE Team Emirates, the team of Slovenian wonder boy and double Tour de France winner Tadej Pogačar. He and the team have the Richard Mille RM 67-02, an ergonomically shaped timepiece weighing 32 grams, at their disposal. Unfortunately, a watch weighing 32 grams is much too heavy for me. I want the way, way lighter RM 27-01. There's one for sale on Chrono24. It's located in the USA and the price is on request. Well, that doesn't bother me one bit. Money is no object, remember?
Find and follow me at Lex Stolk • Instagram.