How Watches Work: What Is Graining?
Brushing up on our watchmaking terminology
Watches are one of those enjoyments in life that allow us to appreciate art on the go. That means both on the wrist and off of the wrist. It's not just the dials that get all the recognition. When brands allow us to see the beautiful movements within, it can be a joy to behold. They use a variety of different finishes to captivate and draw us in. Today I want to talk about the finishing technique known as graining. What is graining you say? Let's take a look.
Now, I can make this a little bit easier for us right off of the bat. Graining is another term used for brushing, which can be found both on the external case surfaces and the internal movement surfaces. This type of finishing delicately scratches or etches the metal surface, this can be done either by machine or by hand. When done correctly, the resulting effect can be very attractive indeed.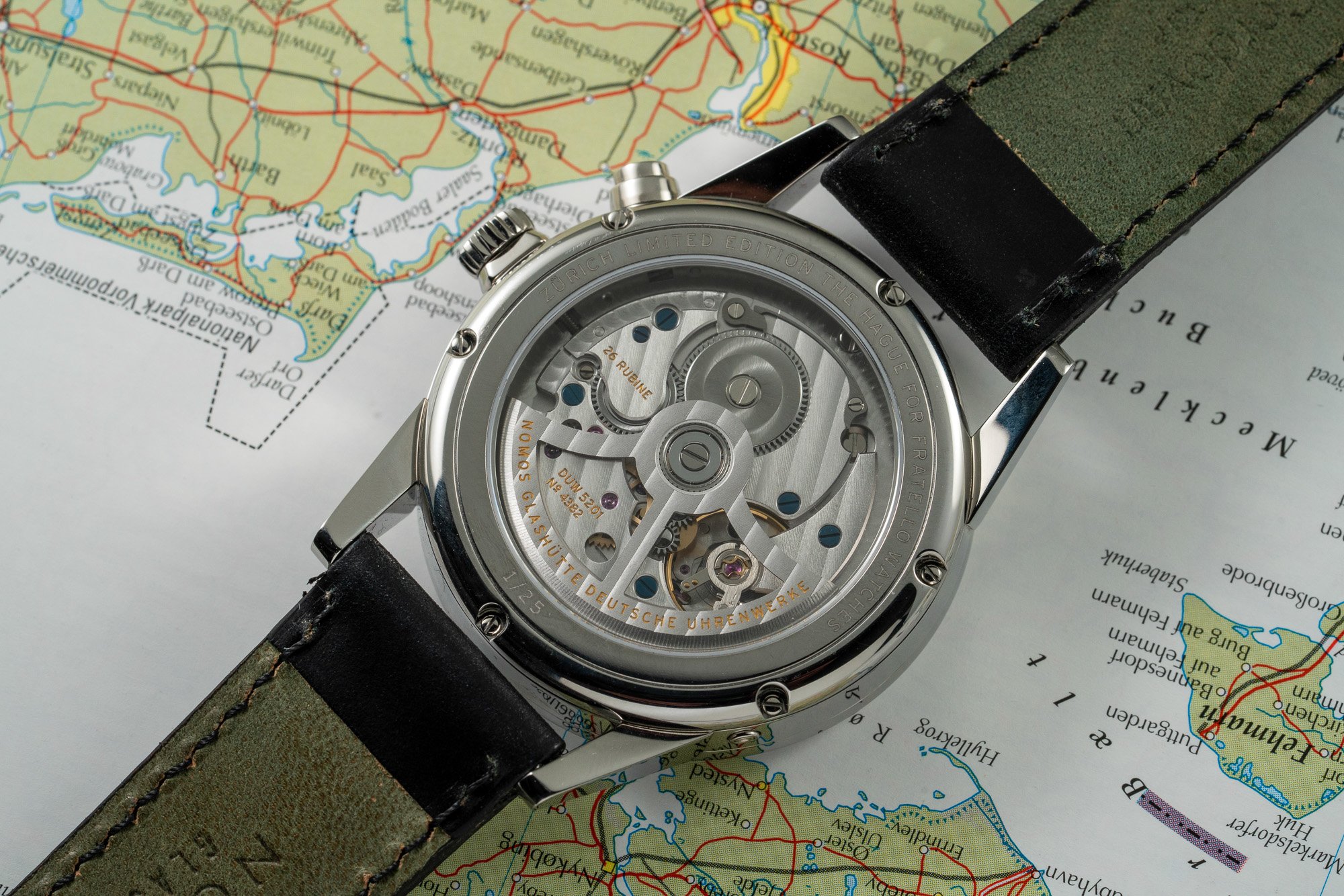 Hiding the tolls of everyday life
Personally, I usually prefer a brushed or grained finish to a polished one, especially when it comes to external finishes. Polished finishes look great, but they're less forgiving when it comes to everyday wear and tear. Brushing hides micro-scratches and scuffs a lot better on external surfaces.
Of course, graining is pretty much the polar opposite of polishing. Where polishing removes all surface imperfections to create a totally smooth surface, graining introduces controlled imperfections in the desired pattern. The most commonly seen graining types include linear, sunray, or circular (this includes perlage). Geneva stripes also use graining to achieve their iconic aesthetic.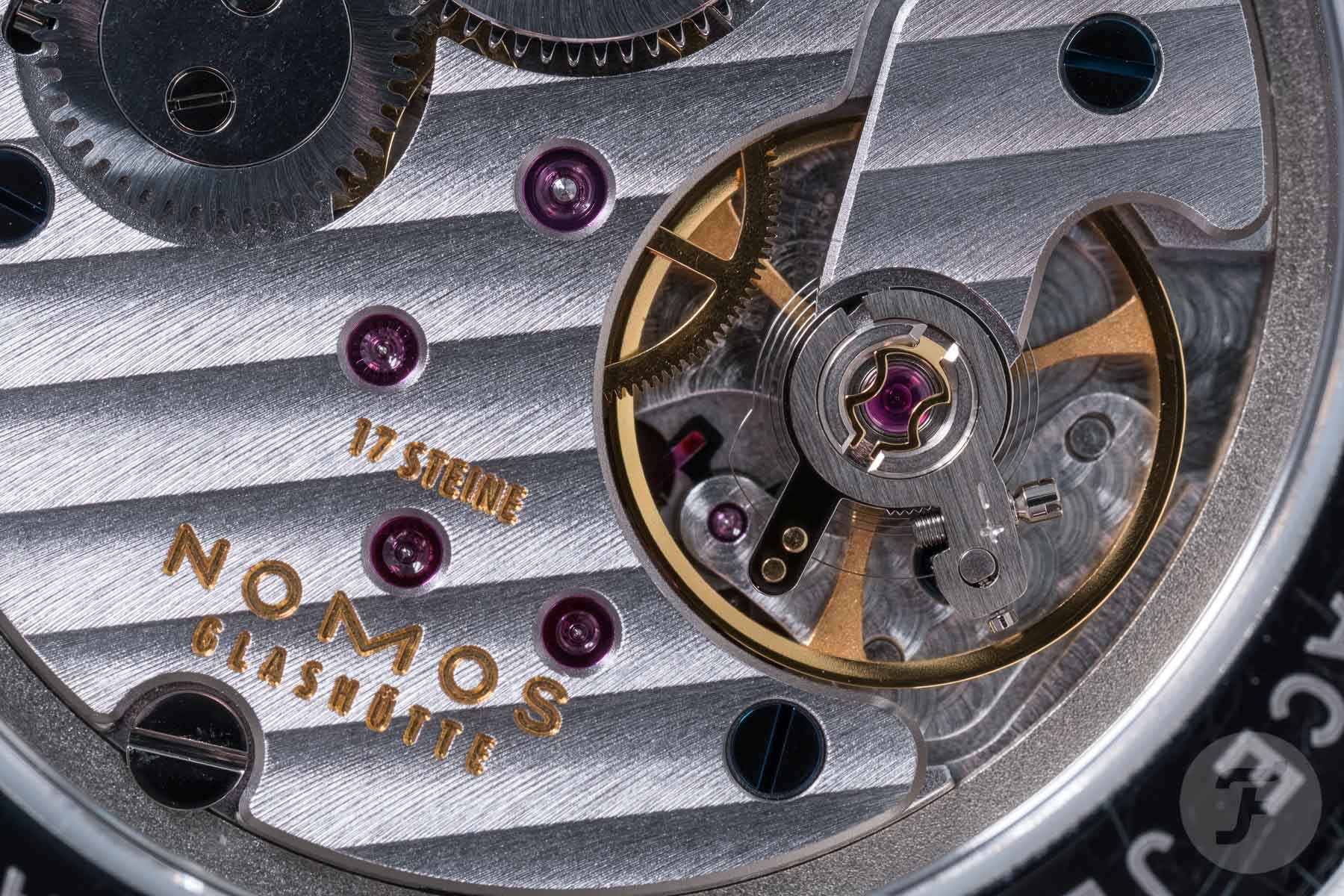 Form with function
It could be argued that, like Geneva stripes, the more simply grained surfaces allow minute dust particles to collect in the grooves, thus keeping them away from the movement's more sensitive components. Dust in the movement is a big no-no when it comes to a watch's accuracy. With the advancements in modern assembly facilities and watchmaking technology, dust is not quite as big of an issue as it was one hundred years ago. So while these finishing techniques may have originated as partially functional, they certainly serve a more aesthetic purpose in the modern day.
If you want to see some examples of different graining finishes, then perhaps an excellent brand to start with is NOMOS. The German brand is well known for its excellent finishing, which includes several different grained finishes. Its manually wound, in-house Alpha caliber uses four different grained finishes, visible through the case back. The mainplate uses Glasshütte stripes (Geneva striping done in Glasshütte), the regulator uses wonderful linear graining, and the ratchet and crown wheels both use sunray graining. Finally, if you peer through to the movement's lower layers, you'll see circular graining in the form of perlage. The Alpha caliber is a fantastic-looking movement!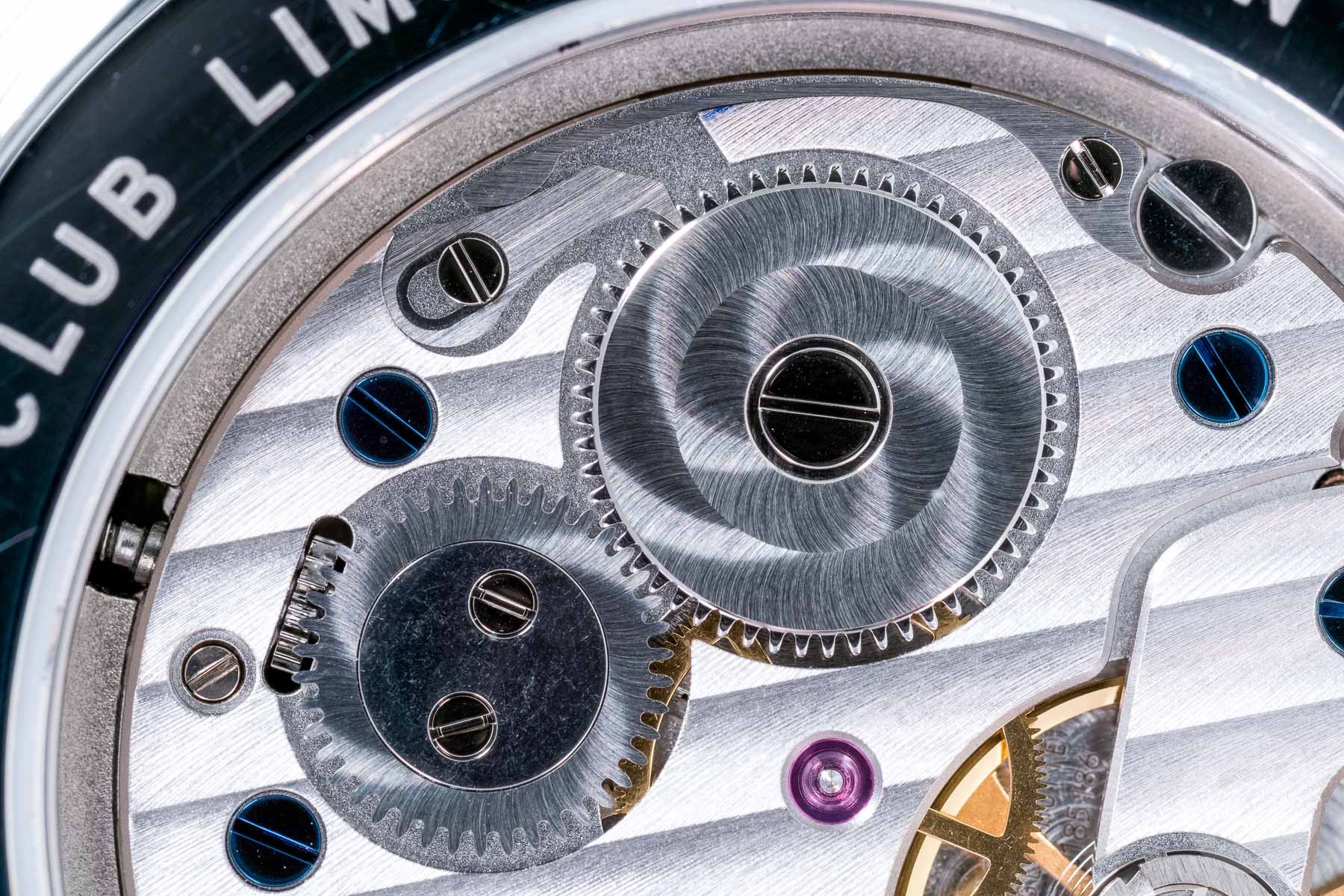 Graining is fun for all the family!
Of course, other brands also employ these various graining finishes. Graining in one of its many forms is probably the most commonly found finishing technique. Are you a fan? Or do you prefer something a little rarer? Such as frosting or hand-hammered surfaces? Let me know in the comments, and give me examples of your favorite finishes!
If you found this article interesting, you might also enjoy reading more about "What Are Blued Screws?"
Follow me on Instagram: @davesergeant