Above And Beyond: When And Why Paying Over Retail For A Watch Makes Sense
And when and why it could be a poor decision
The Dutch have a reputation for being cheap. The English expression "going Dutch" doesn't help curtail that reputation. And neither does the joke, "Who invented copper wire? Two Dutchmen fighting for a penny." It's also true that we — I am Dutch, I can't help that — pride ourselves on our sparing ways. A recent study revealed that the thrifty Dutch spend significantly less than any other European nation on holiday gifts and celebrations. Germans spent the most, Dutch the least. So trying and explain to a "Dutchie" when and why paying over retail for a watch makes sense seems to be a task of biblical proportions. But if I succeed in that, the rest of the world automatically also gets it, and that's why I will give it a go. So here goes, and fear not, my frugal friends; I will also explain when and why it doesn't make sense.
Who likes a discount? Exactly. Everybody, not just the Dutch, likes a discount. And it wasn't that long ago that every single luxury watch on offer at your local authorized dealer could be had for a discount. Yes, that includes steel sports watches from the usual suspects. But the times they are a-changing, and these days we're faced with a completely different situation.
Even when you don't mind the increased prices and you have heaps of cash burning a hole in your pocket, the retailer will still only sell you a hard "no".
"Exhibition Only" signs at Rolex boutiques and authorized dealers are a reality. Even when you don't mind the increased prices and you have heaps of cash burning a hole in your pocket, the retailer will still only sell you a hard "no". There are three ways to deal with that situation: 1. Walk away and wait patiently until the desired model comes back in stock. 2. Buy an alternative watch. 3. Head over to the secondary market and pay (way) over list price. What makes the most sense?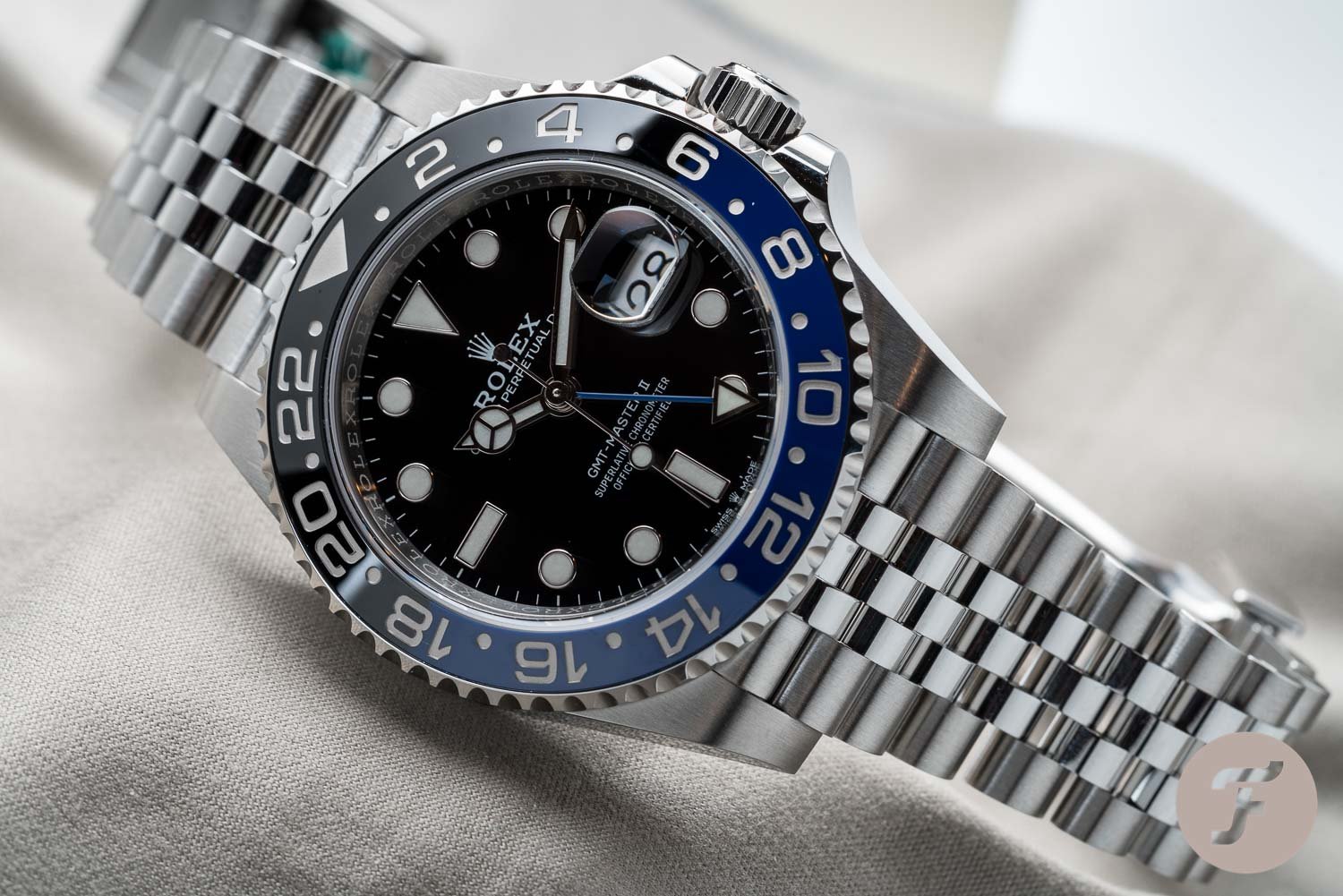 When and why paying over retail for a watch makes sense — Searching for reason
So we went from first buying a Rolex with a discount, to paying "list", to paying several times more than "list". The 2022 price of the Rolex GMT-Master II "Batman" 126710BLNR here in the Netherlands is €10,200. On Chrono24, you will have to pay at least twice as much for that watch. Too much? Well, if the price of the watch continues to rise — and I have no reason to believe that it won't — it could be €20K well-spent if you look at it through an investor's eyes. But if you're a watch enthusiast and want to wear that watch for any other reason than making a buck, paying twice the retail price just seems silly. Unless, of course, you have unlimited funding, but in that case, most laws of reason go out the window anyway.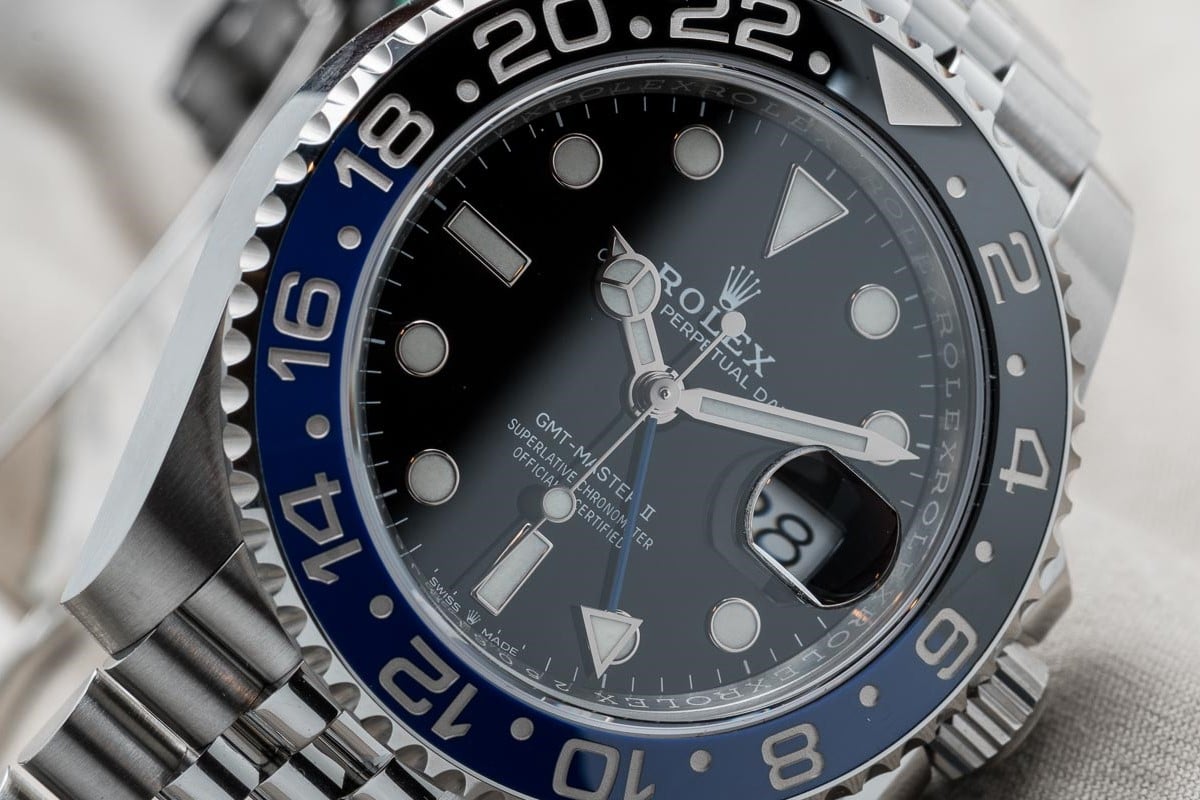 Losing your enthusiasm for watches
The current situation regarding most Rolex models has many watch enthusiasts losing their enthusiasm. That much is clear by just reading some comments on Fratello. A Rolex has always been the watch that could get you out of a seemingly hopeless situation. Stuck in a far corner of the world without any cash? Your Rolex will act as an accepted currency.
But nowadays, a watch with a crown on the dial has become a commodity like never before. Rolex watches are now largely in the hands of traders and speculators, and they're out of reach for watch fans who appreciate Rolex for its iconic style, brand history, and/or incredible reliability. Maybe it's an idea to have a look at what happens with possible alternatives for a Rolex — a watch from Rolex's sister brand Tudor, for instance.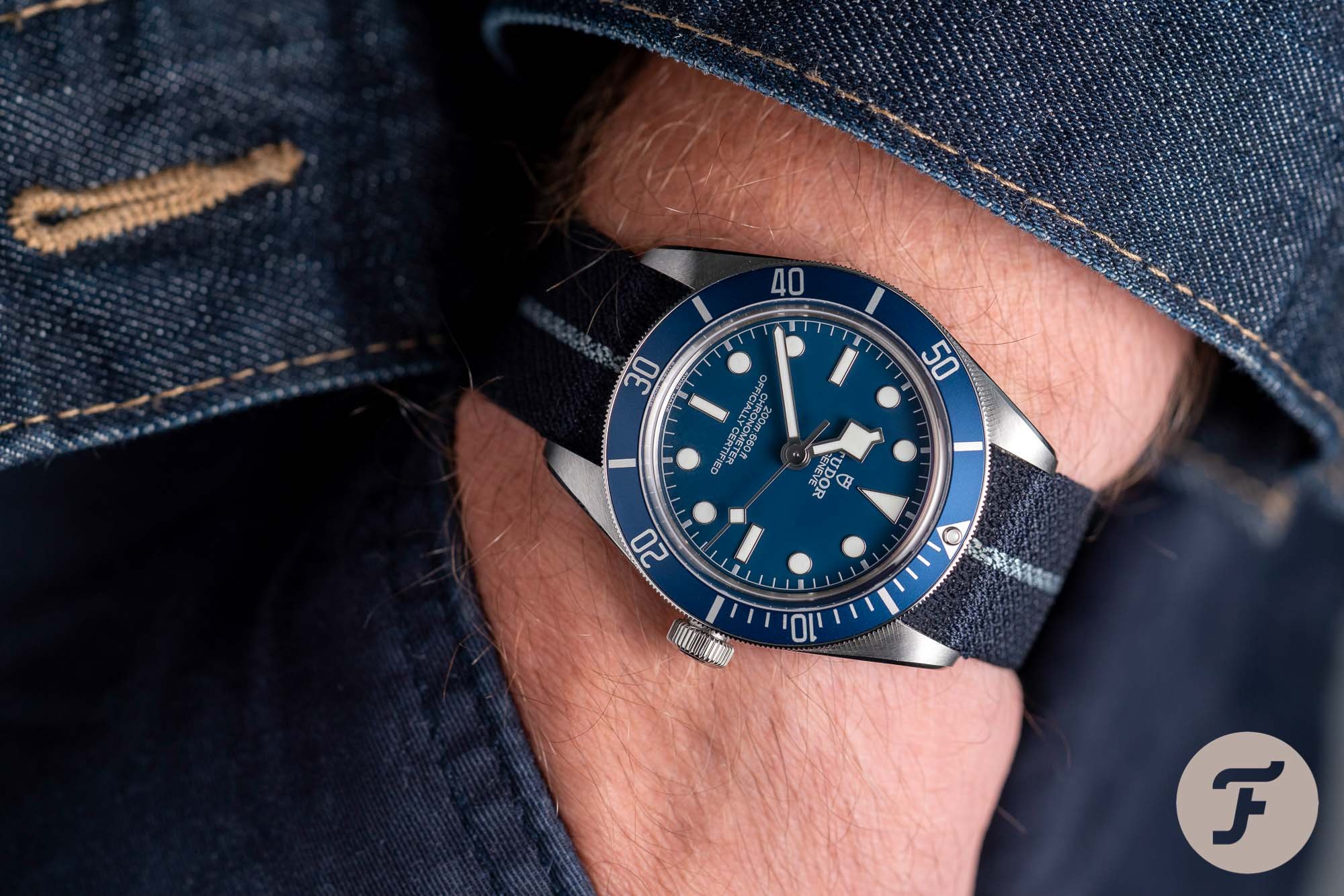 Paying a premium or looking for an alternative?
So, the "Sub" is out of reach, and historically speaking, the Tudor Submariner is its closest relative. And since the Black Bay is the re-born Tudor Sub, that of course means you want to buy a Black Bay. But what to do when the €3,580 Tudor Black Bay Fifty-Eight Navy Blue is not in stock with your AD and you want it bad, especially because you want to get rid of the disappointment regarding the Rolex Sub? On top of that, your AD also has no clue if or when that watch will come back in stock.
… a price difference some people are willing to pay for their passion, I guess.
Knowing what you know, is paying €4,200 — 20% more than the official list price — on the parallel market a silly decision? The (in my Dutch opinion) hefty price difference is a premium some people are willing to pay for their passion, I guess. But having a look at a possible alternative for that price — the retro-styled €4K Breitling Superocean Heritage '57, for instance — is definitely a worthy endeavor.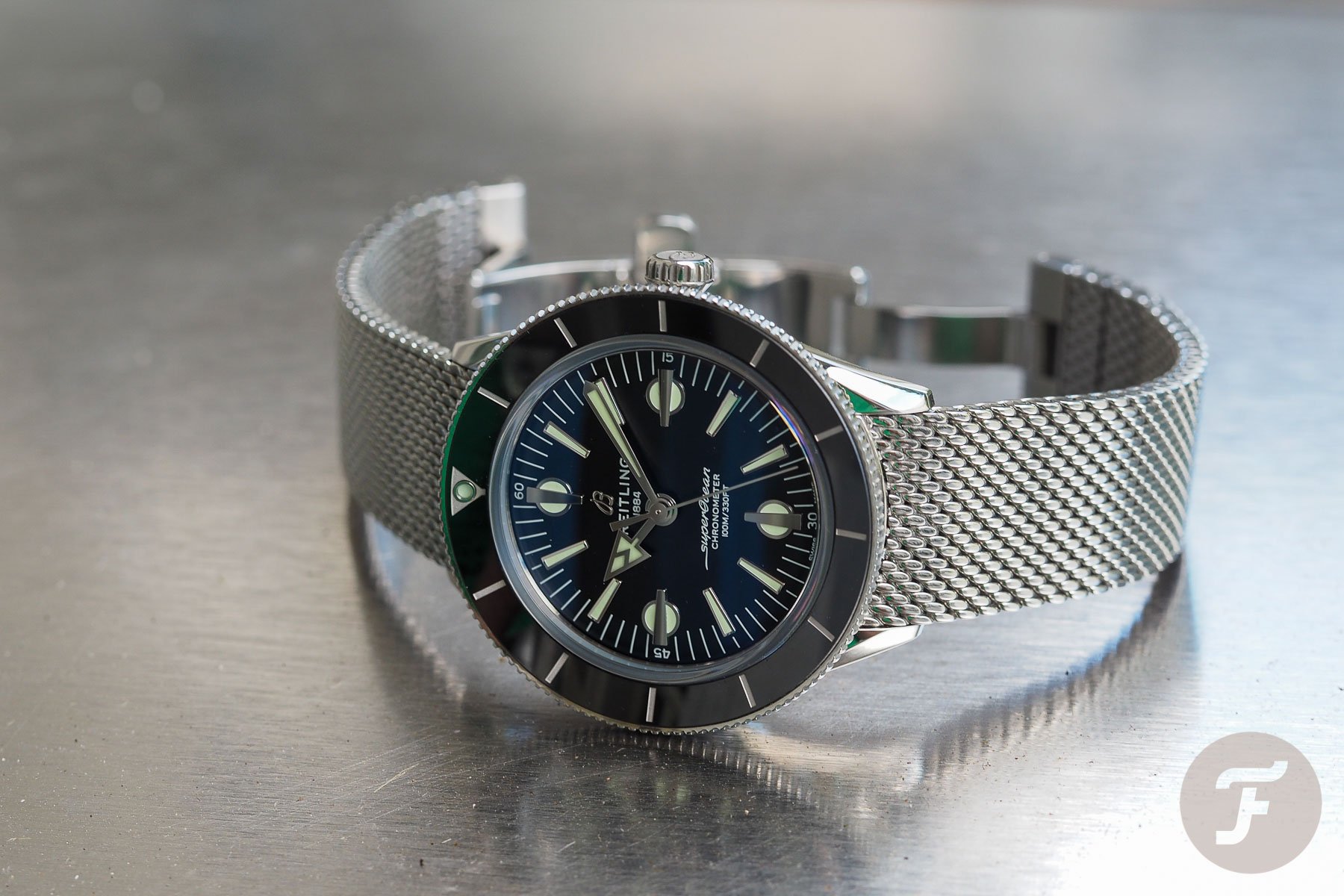 What to do when a watch is discontinued?
Waiting for a watch to come back to the dealer is a luxury you can't afford when the object of your desire is axed. The Patek Philippe Nautilus is, without a doubt, the most extreme example of what can happen when a popular model is discontinued. Prices shoot through the roof, and you can only get one by paying serious money; there literally is no other option. The Nautilus has evolved — or rather, devolved? — from an entry-level but nonetheless luxury sports watch to a brand and collection-overshadowing unobtainable watch reserved expressly for the very happy few.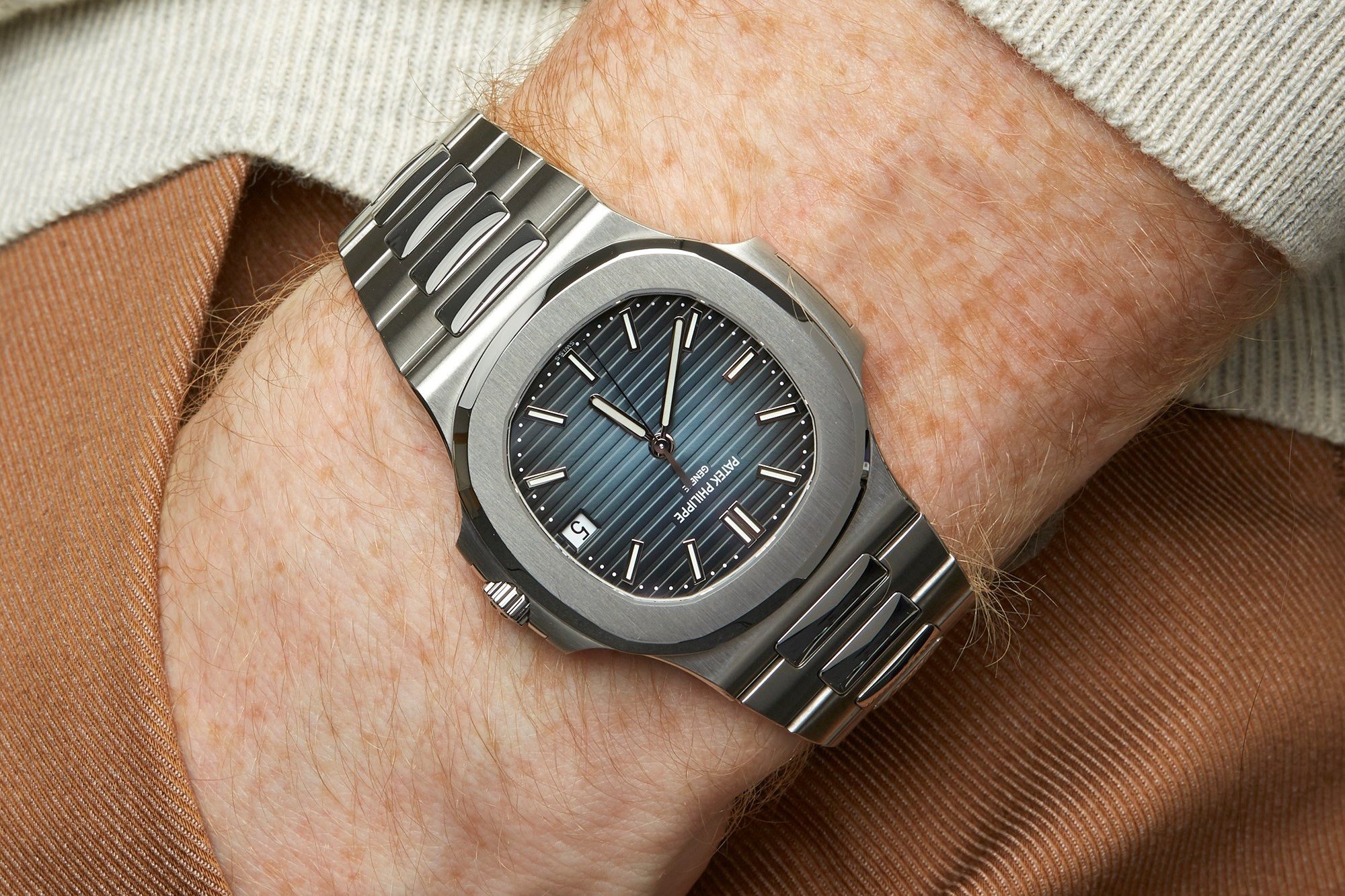 Not every watch is a Nautilus
It's a good thing that every Nautilus is a watch, and not every watch a Nautilus. Take the recently discontinued Tudor North Flag, for instance. The 40mm North Flag's list price was €3,460 on an integrated bracelet. And when you look for that watch on Chrono24 the price hovers around €4K. Please keep in mind that the watch was discontinued because it was unloved and over-shadowed by the Black Bay. But because you like what you like, you want it. Now more than ever.
It's the attraction of something that is hard to get. The premium you pay for your satisfaction is quite reasonable. And in the case of this particular Tudor, it could well go up in price even more. After all, the very first in-house movement from Tudor debuted in the North Flag. In this particular case, if you ask me, paying over retail for a watch makes sense
Please find and follow me at Lex Stolk • Instagram
* Header image and Patek Philippe Nautilus image by Xupes.