Speedy Tuesday – White Dial Omega Speedmaster 1985 For The German Market
Today, on the last Speedy Tuesday of 2014, we feature one of the rarest Omega Speedmaster watches you've seen so far here on Fratello Watches.
During our visit to the Omega Museum in November, we were shown this beautiful white dial Omega Speedmaster. On first sight, this watch looks a bit like a customized white dial Omega Speedmaster (like the 'modding' of Speedmaster watches we discussed here) and in fact it is.
White Dial Omega Speedmaster
Although only little information is available on this white dial Omega Speedmaster reference DD 145.0022, our favorite book on the topic – Moonwatch Only – describes it as special made for the German market. Basically, this watch was made as per request from the German Omega distributor in the 1980s. A white dial with black hands, gold applied indexes and rings around the sub dials as well as a gold outer ring (between dial and crystal) and a gold bezel.The hands are all black and only the hour and minute hand are filled with tritium.
The case seems to be the regular Speedmaster reference 145.0022 case in stainless steel. Although we've seen the combination of gold and stainless steel in the 1980s (here and here), those pieces also had a gold crown and gold pushers. The DD in the reference number means that the watch is bi-color or at least has some gold and steel in it.
Inside, this white dial Omega Speedmaster watch has the regular Lemania based caliber 861 movement. The famous hand-wound chronograph movement used since 1968 by Omega for their Speedmaster collection. It is unknown whether this watch was delivered on a strap or bracelet, since there are so few around we simply don't know. Also, the watch has – as you can see – no specific unique number or mention of being a limited edition. It was just produced in a very small quantity. According to Moonwatch Only there are also versions around with 'Professional' on the dial. The white dial Omega Speedmaster we've here for you today is without the 'Professional' wording on the dial.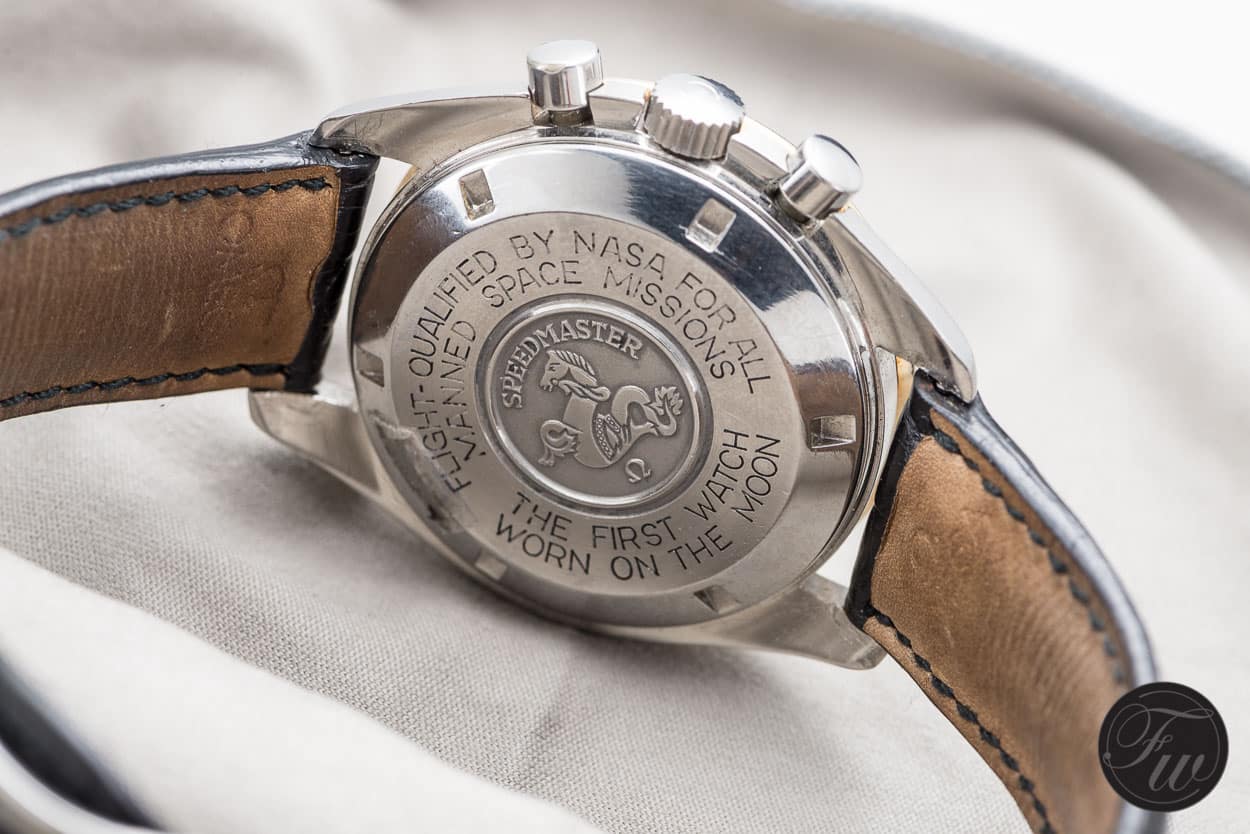 The caseback of this watch is the regular 'The First Watch Worn on the Moon' model, round engraving and with the Seahorse bas-relief medallion in the center.
From what we've understood, this white dial Omega Speedmaster watch was produced in 1985 and thus originally shipped to Germany. Based on this particular model, the Mark V and other German Teutonic models, some of the Apollo XI 20th anniversary watches as well as the gold 'Stafford' Speedmaster Professional (of which about half of the +/- 300 made went to the German market) it seems to me that German or at least the German speaking countries (that includes Austria and Switzerland) was a very important market for Omega in those days.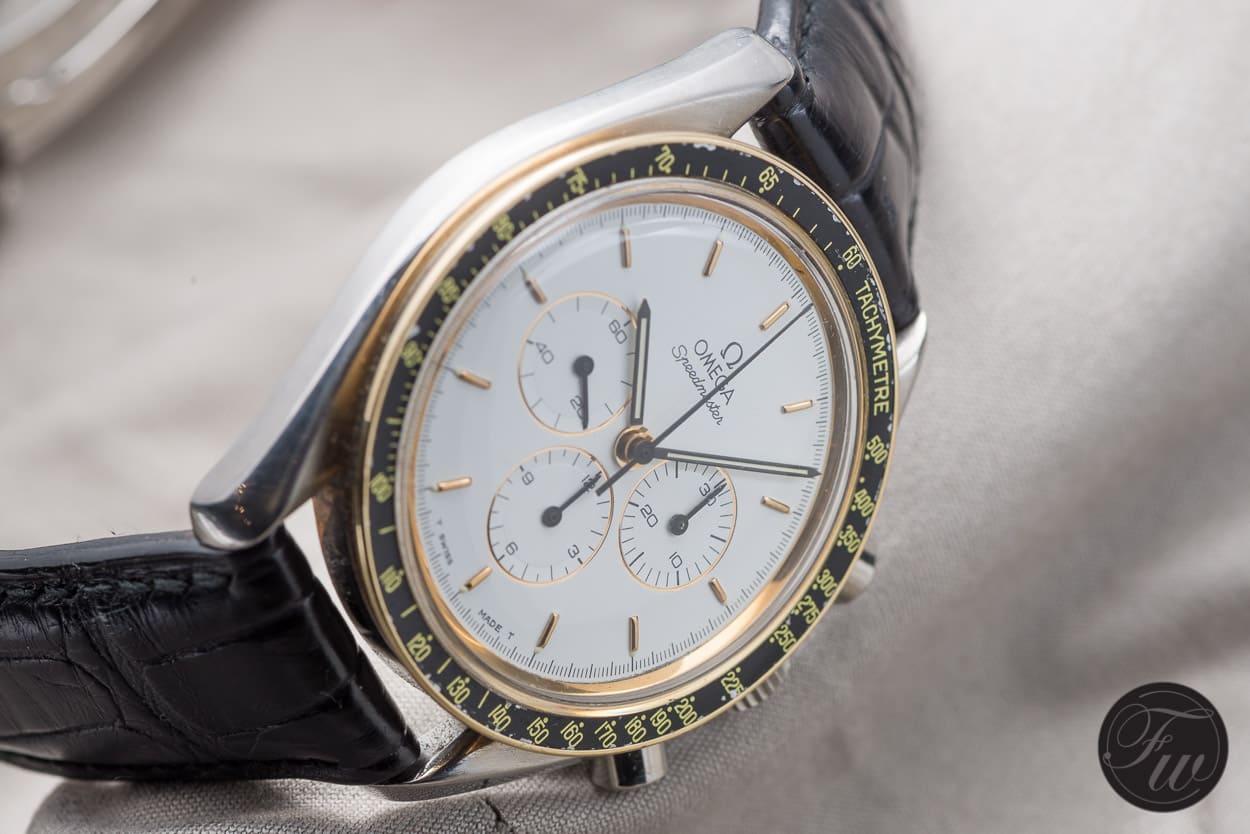 My impression is that compared to other countries, Omega gave a lot of attention to Germany with their (special) Speedmaster editions in the past. I will dig into this topic some more in the next couple of months to see if we can come up with some numbers or more examples of Germany and its important role to Omega in the 1980s. I also note that Italy always have been an important market, as shown by some of the beautiful limited and special editions that Omega made for Italian Speedmaster customers. But in numbers, my guess would be that Germany tops them all.
For next week, the first Speedy Tuesday in the new year, we will give a run-down of the most popular Speedy Tuesday articles in 2014. Let's see which Speedmaster (or Speedy Tuesday) you've seemed to enjoy most!