WorldTempus: A new Flieger
Today, WorldTempus put my latest Chronicle on-line. This article (or Chronicle, as WorldTempus calls them) is about Bremont watches. I wrote about Bremont before (here and here), but in this Chronicle I wonder whether people are going to choose for a Bremont over a watch of one of the established brands. So, is this Bremont ALT1-P for example the new Flieger Chronograph in town?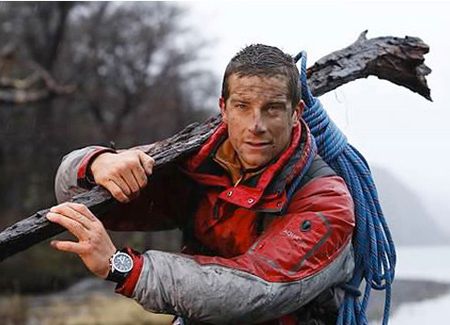 Bear Grylls, wearing his Bremont chronograph!
Click here to read 'Bremont – a new Flieger' over at WorldTempus.com