Wrist Game or Crying Shame: IWC Aquatimer Cousteau Divers
Would you don a red cap comforter and take home this IWC for €4,000?
Ahoy friends and all aboard for this week's edition of Wrist Game or Crying Shame. We'll take a look at the very first IWC Aquatimer Cousteau Divers. But first…
Every time I try to have a little fun around here, you guys go and get all kinds of serious. And so it was with the Corum Bubble Shark Diver. You burst my bubble because this expressive diver sunk into the abyss with a 75% Crying Shame loss. Boo hoo! Staying on theme with the water ready, though, let's see if you'll turn a kinder eye to the IWC Aquatimer Cousteau Divers.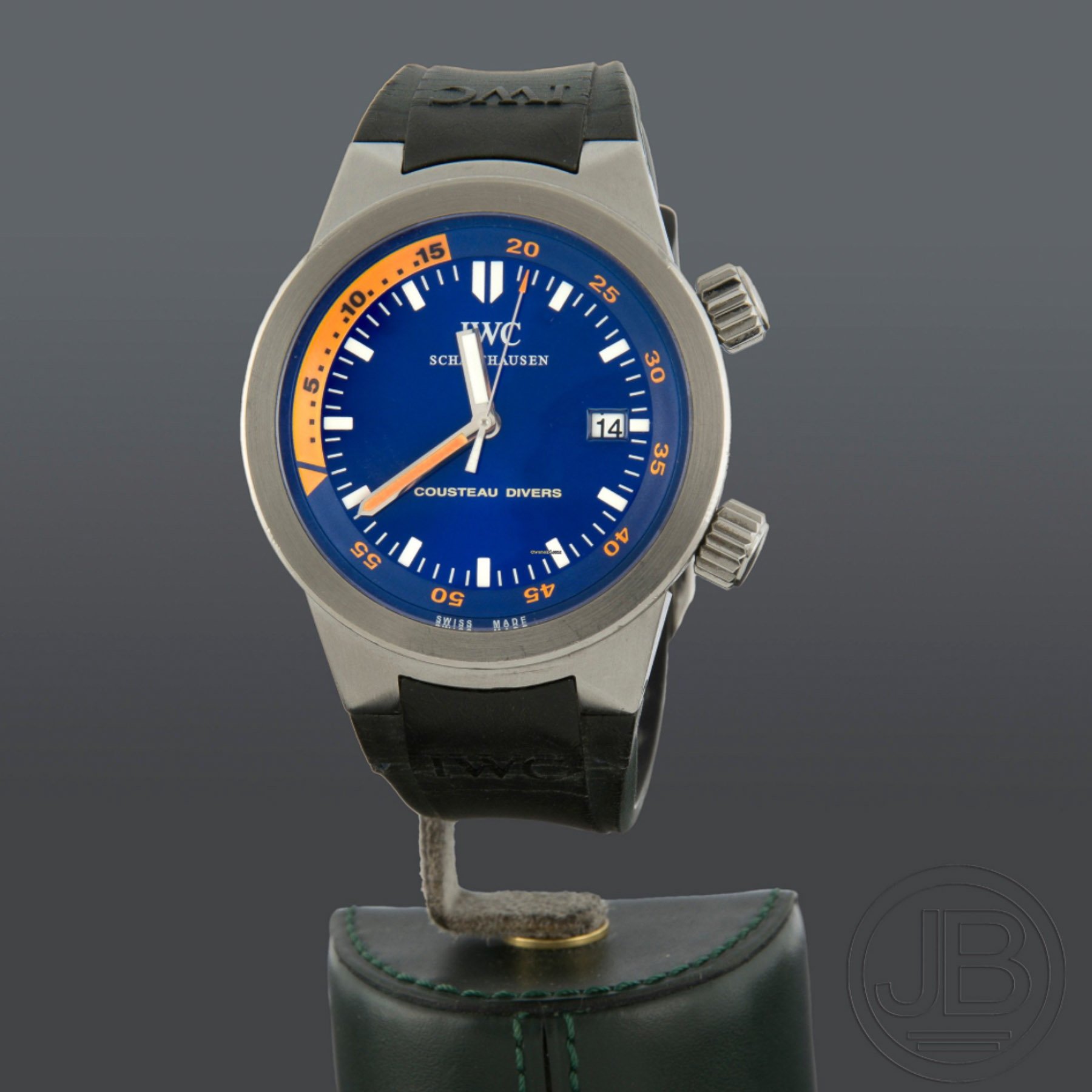 Jacques Yves Cousteau
If Richard Dawson were still alive and hosting one of my all-time favorite TV game shows, Family Feud, I'd try to qualify as a contestant. And if I got the call, I'd love to respond to Survey Says! about the most popular divers of all time. There's no doubt that Jacques Cousteau would still make the top of the list. I don't know how old you are, but if you're old enough to know the Feud, you probably recall that Cousteau and his team were omnipresent on public television. Seriously, this guy was always on. Was he ever home? And that voice! I wasn't the most rambunctious young tyke, but I had my moments. Aside from Bob Ross, there was no one who could put me in a daze quite like Cousteau. His soothing voice floated along the rippling underseas in such a way that would have left viewers defenseless to even the slowest ocean predators. JYC also happened to be quite the watch guy and marketeer.
Cousteau's wrist was a bit of a village bicycle when it came to selecting a dive watch. He wore Rolex, Omega, Aquastar, Doxa, Seiko, LIP, and more. He headed U.S. Diver's for awhile and that stoked the fires even further. Now, he was at the forefront of things with watches like the Ploprof and others, so don't take my jocularity as an insult. And his films? They were fantastic — even legendary. These days, the Cousteau name lives on through his children and grandchildren. Furthermore, his wife Francine leads the Cousteau Society that continues to explore the ocean and teach the world. Unsurprisingly, this group works with a watch company. Enter the IWC Aquatimer Cousteau Divers.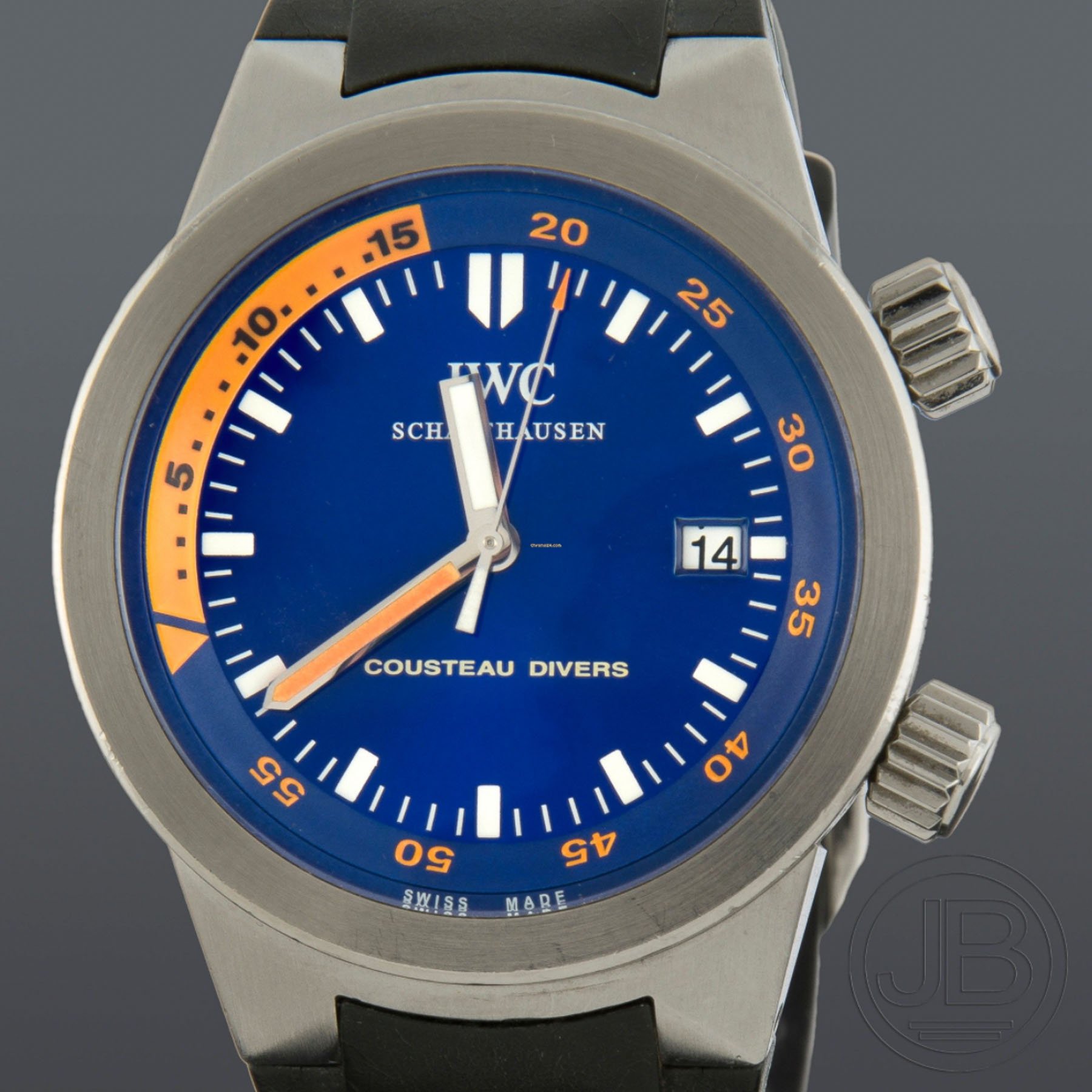 IWC Aquatimer Cousteau Divers
The IWC Aquatimer Cousteau Divers first debuted in 2004 as reference IW354803 (and I believe IW354806). It was a 42mm steel diver with 1000 meters of water resistance and a case shape that echoed but modernized the prior generation GST 3536. The watch was made in an edition of 1,953 pieces (he published his renowned The Silent World that year) and featured a special blue dial with orange accents. It also had twin crowns and an internal rotating bezel and sat on an integrated blue rubber strap. A decorated ETA 2892-A2 automatic kept things apace. Just for completeness, know that IWC made a regular edition Aquatimer in black and yellow that was also pretty darn attractive.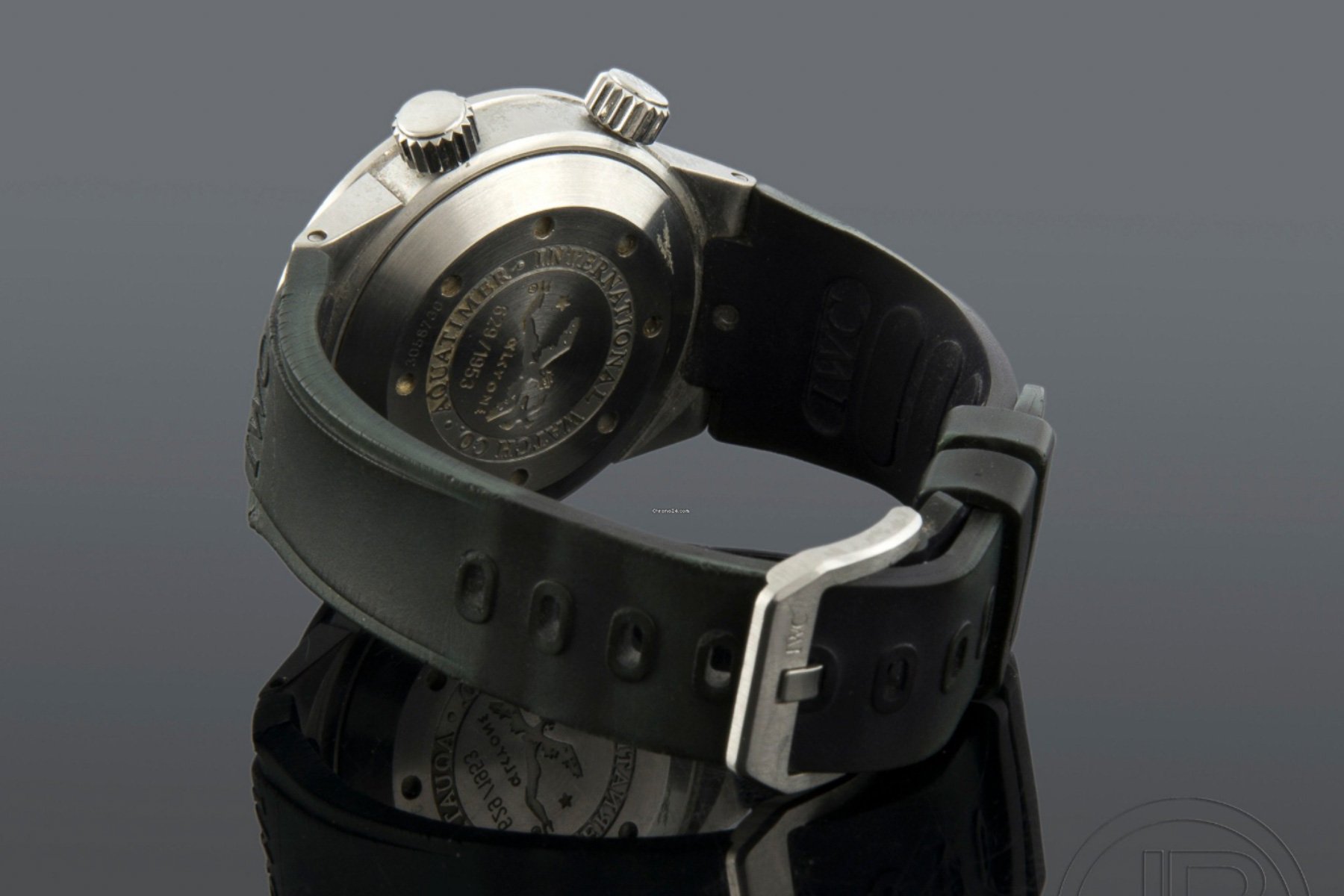 A lovely fish in the sea
Speaking of attractive, the IWC Aquatimer Cousteau Divers was a popular piece when it was first released. I mention it so often in these articles, but this was prime Panerai time and watch buyers were becoming quite accustomed to frothing at the mouth over limited edition watches. I even recall a colleague who was incredibly interested in this watch, but I don't think he could get one. Personally speaking, I really liked this watch and it's one of those guilty searches I undertake every so often. I think IWC had a really nice transition out of the GST/Porsche Design period in the early years at least and this was one of my favorites.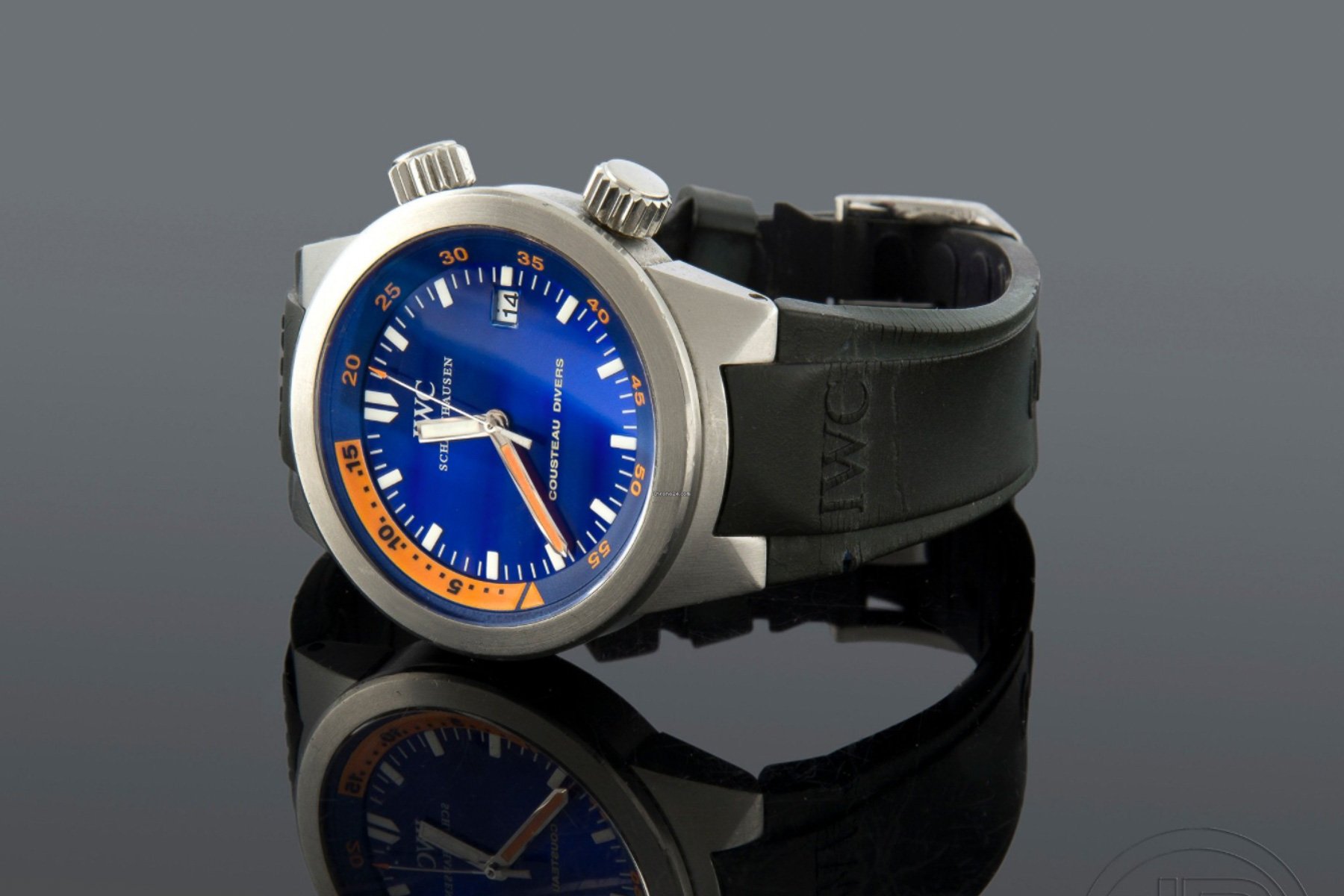 Today's candidate
Most formerly popular watches lose their luster over time, but the IWC Aquatimer Cousteau Divers bucks this trend. As a result, they rarely come up for sale. Today's candidate is one of just two for sale on Chrono24 and it comes in at a reasonable €4,000. The pictures and the watch are the property of the seller in Madrid, Spain. Seriously, these often sell for 50% more. Granted, this one is a "watch only" sale, it's a bit dirty, and it will need a replacement strap. Still, the watch head looks decent and with a service it should be ready to brave the ocean seas for another couple decades.
The question, aquanauts is whether you're ready to set sail with this Aquatimer Cousteau Divers.
IWC Aquatimer Cousteau Divers