Wrist Game Or Crying Shame: Jaeger-LeCoultre Master Control Ultra Thin
Will you control and master linguistics for €2,841?
Happy Holidays from the good folks at Wrist Game or Crying Shame! Well, that's just me, but no matter. We've made it through Thanksgiving, Black Friday, Cyber Monday, St. Nicholas Day, and the UK not letting anyone in without quarantine. Oh, strike that, I'm particularly salty about the latter, and it looks like Christmastime in London will have to wait yet another year. Alas… Returning to our subject, this week I offer you the perfect holiday gift in the form of one Jaeger-LeCoultre Master Control Ultra Thin. But first…
The last time we came together, I showed you a Bell & Ross BR-03 92, and despite all the whining and crabbing (hi, RJ!), a full 58% of you decided that an equilateral polygon is worth owning. Those of you who complained in the comments secretly want one — we can all tell. This week, I take us in a very different direction. In fact, this is a very serious dress watch, and while it might be a tad small, don't dismiss it just yet. Oh, and let's try to have a touch of fun while we're at it.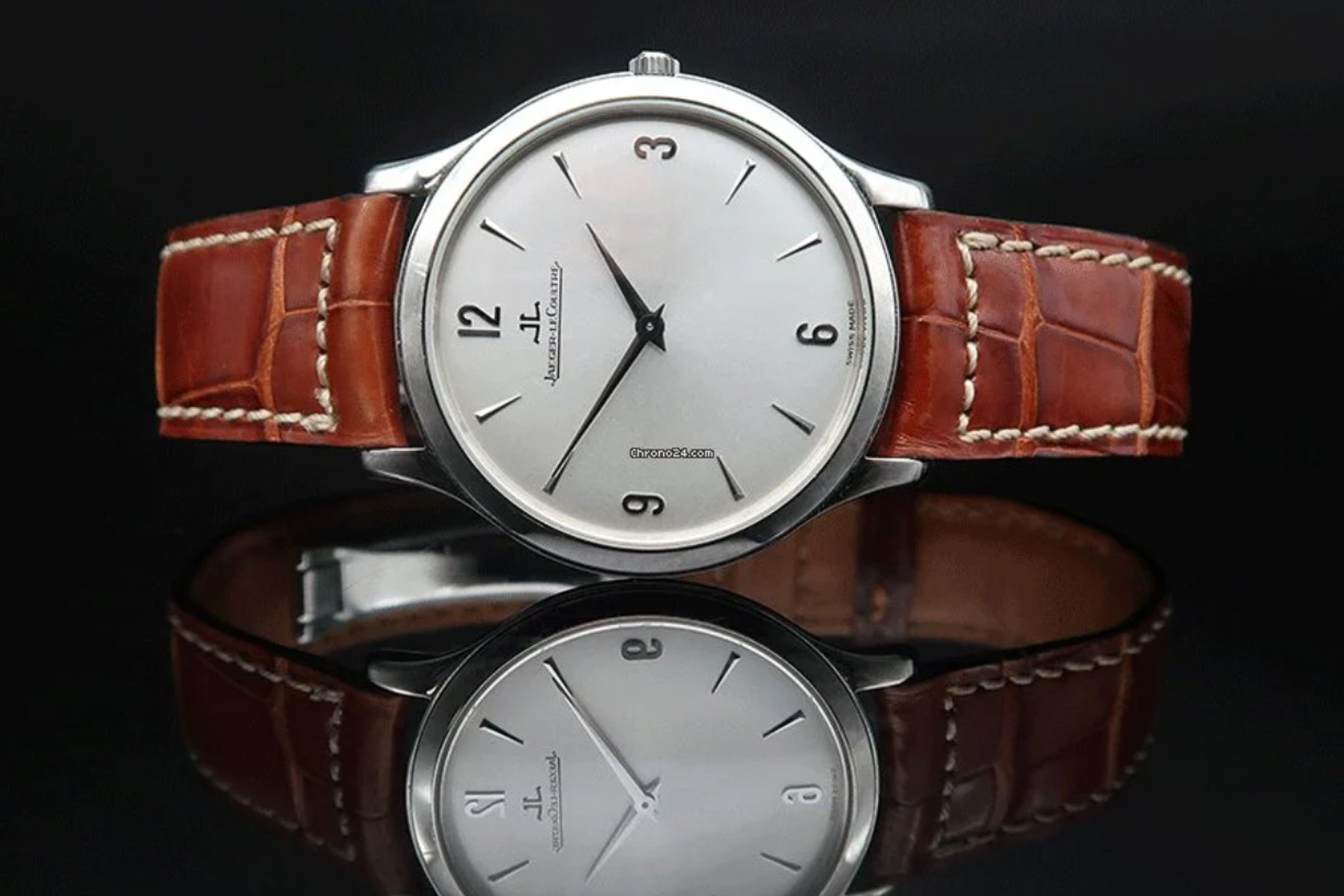 The toughest name in the watch world
Jaeger-LeCoultre. Say it with me, will you? Oh, that sounds a bit different than my pronunciation, doesn't it? Folks, Jaeger-LeCoultre, or as I like to call it, "JLC," has a name that allows watch "memists" to absolutely feast at the trough of mispronunciations. This fabled watch brand is sold the world over, where people say things in so many different ways. J's that are pronounced like Y's, "Le's" that could sound like "lay" or "luh", and on it goes. So, forgive me now and thank me later — you're in for a different name every single time I mention this marque.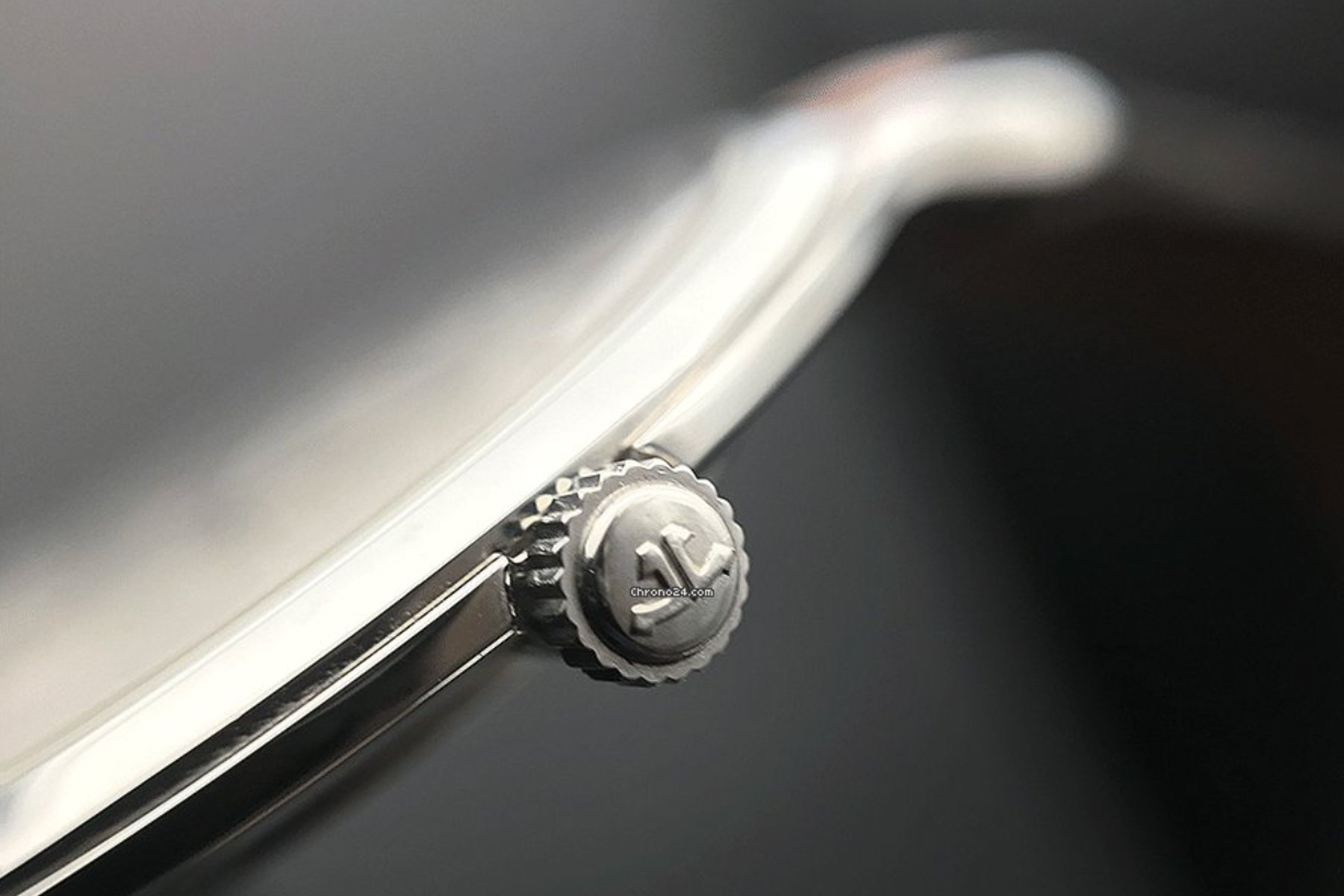 The Jagger-LeCroix Master Control Ultra Thin
I'm sure I've mentioned this, but Jazier-LeCouture built up a real head of steam in the '90s in America. AD sales agents had a real script going that hit upon "all in-house" and used illustrative prose depicting Swiss mountain men toiling away at their watchmaking craft. They even spoke of these folks with their walking sticks and leather "rucksacks" — the schmaltz was thick! And there it was, in Boca Raton, ready for you to bring home. These were good times, but they would only become better when the brand released its Master Control series.
The Yeager-LeChuckre Master Control series is a line that goes through serious scrutiny by the brand's watchmakers. Apparently, 1,000 hours of testing results in a watch that meets or beats chronometer specs. Watch lovers should also know that while chronometer specs are the result of testing the movement uncased, Jeremy-LeCrock tests the movement as a fully cased watch. I'd say that's more useful for those of us who actually wear a watch! Joffrey-LeCreuset made and still makes loads of different watches within the Master Control series, and that includes a number of complications. Unsurprisingly, the simplest piece, the Ultra Thin, is unequivocally my favorite.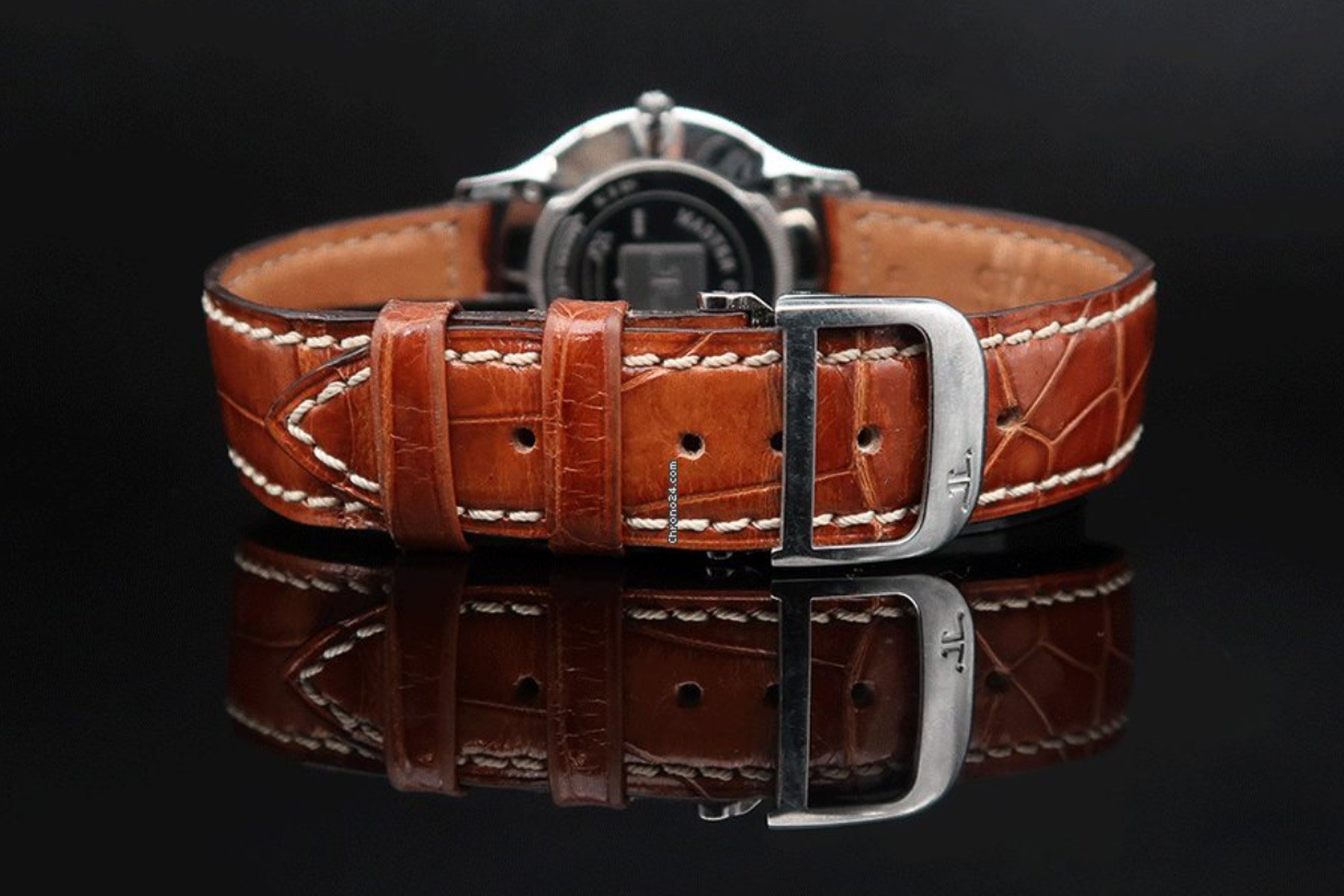 A smaller dress watch that packs a punch
The Jocko-LaCanne Master Control Thin debuted in a svelte 34mm × 40mm case. Its thickness is particularly scant at just 5.5mm. Inside, though, is where this LeCoq earns its money. The lovely manual-wind caliber 849 packs serious timekeeping in a form that measures just 1.85mm thick. A lucky owner would also get roughly 35 hours of power reserve in this little powerplant. As far as the movement, this is apparently one that has its roots back in the '30s. Amazingly, it still finds its way into current Jayjay-LeCootie models and is known as an incredibly reliable movement.
I happen to own a manual-wind Jacky-LeCoulthard from just before the Master Control series and it's also quite thin — just not quite Ultra Thin. It uses the predecessor caliber 839, and I can tell you, it runs beautifully and is a real pleasure to wind. My dad has a couple of these Ultra Thin models — one in steel and one in yellow gold. They're stunning in person and come with a beautifully simple dial that features 3-6-9-12 applied numerals, applied arrows between the quadrants, and simple dagger hands. This is pure class, and I'd challenge anyone to try one of these on and tell me that it's way too small. After all, class doesn't equal loud.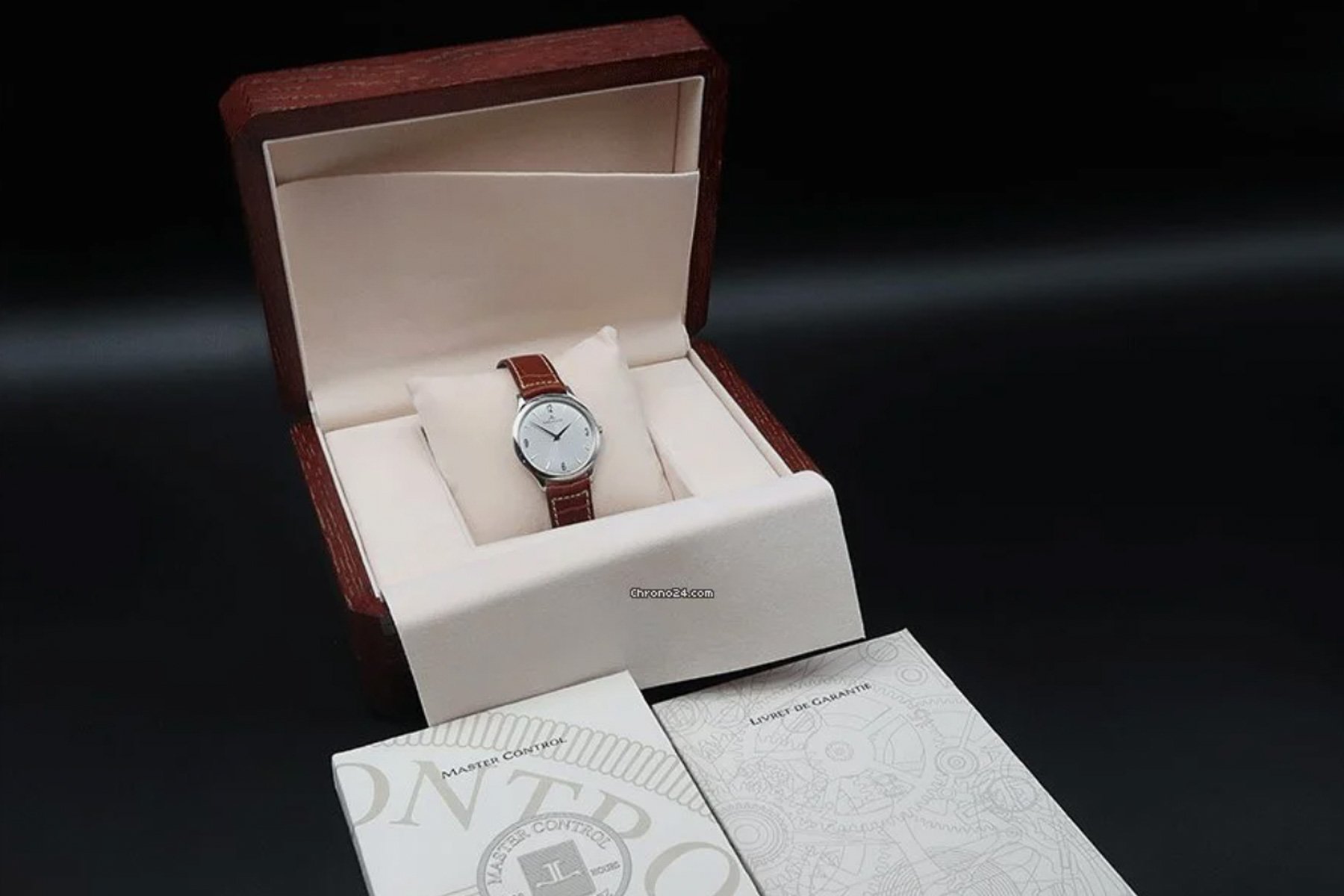 Today's candidate
Today's Jerry-LeCoqauvin Master Control Ultra Thin comes to us from Jo-burg, South Africa (no COVID comments, please) and the seller, Watch Channel, owns the watch and photos. You'll find this watch on Chrono24. This impressive little package does show a touch of wear, but it has all of its original kit and caboodle. The price is nearly as thin as the watch itself at just €2,841. Folks, smaller case aside, that's a downright lovely piece of watchmaking for fancy Seiko diver money. So, what do you think?
Jaeger-LeCoultre Master Control Ultra Thin