How To Start A Watch Collection With €10,000: Nacho's Top Three Picks from Omega, NOMOS, And Airain
Our editors share the three watches they'd start a collection with today
It's is a hypothetical question for most of us, but it's one you've asked us often, so we decided to take a stab at answering it. Given €10,000, which three watches would you pick to start a watch collection today? Now, all of our editors already have a "watch collection" of sorts, and (perhaps because of that) most of us don't have €10K burning a hole in our pockets right now. However, it still makes for an interesting exercise, as there are so many watches out there today that offer a ton of value. Picking just three watches that, together, come in under the price limit is not as easy as you might think, but each of our editors will take their best shot! Each author's choices are bound to be different, reflecting their own style and what they look for in watches.
The challenge has been set, and it's up to me to kick things off. In some ways, going first has its advantages, but also its disadvantages. It's like getting the first pick in the draft. Sure, you can go with the watches you want, but there's also the risk of missing out on some of the hidden gems. But given the discussions that have already taken place over coffee at Fratello HQ on the topic, our choices are sure to be quite different indeed. The rules are simple: we can pick three watches whose total retail prices add up to €10,000 or less. These must be readily available, or at least not discontinued, vintage, or incurring lengthy waits. Other than that, anything goes! So without further ado, let's jump to my first pick.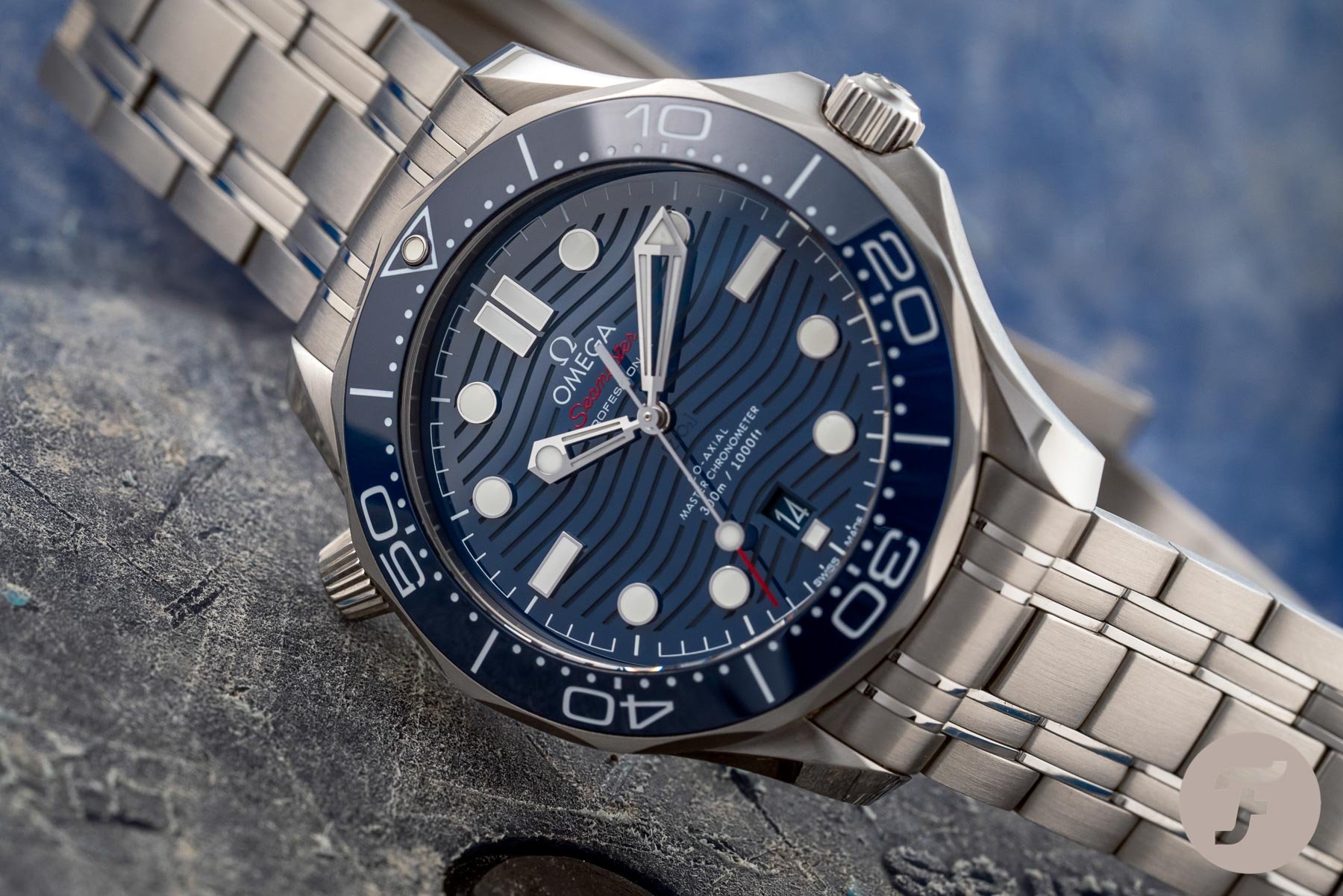 The diver: Omega Seamaster Professional 300M Co-Axial Master Chronometer
Did I just blow over half of the budget on one watch? You bet I did! But not just any watch. My first pick is perhaps the best modern dive watch money can buy today. The Omega Seamaster Professional 300M (in blue), at €5,700 RRP is my first choice, and let me tell you why. My approach to the list is based on versatility. I want to cover the bases and have a watch for almost every scenario. I wanted a diver, a chronograph, and a more dressy, versatile piece. But knowing myself, I'll likely wear one of the three watches almost every day. And I couldn't think of a better daily "beater" than the SMP. Every single one of its specs makes it perfect in terms of toughness, reliability, and wearability.
You may be thinking, "Why the blue version? Surely, black is more versatile!" And you'd be right. However, there's something about the blue version that's a touch sportier. Plus, it's a cool nod back to the Bond days, when Pierce Brosnan's 007 tore up any obstacle in his path. Of course, he always did so with a cool, suave demeanor and a blue Omega dive watch on his wrist. Omega has come a long way since then, packing the latest iteration of the Seamaster Professional with its impressive Co-Axial Master Chronometer Caliber 8800. Paired with rugged good looks thanks to the laser-etched ceramic dial and twisted lugs, this is a watch for any occasion. Whether on rubber, steel, or a NATO strap, you really can't go wrong.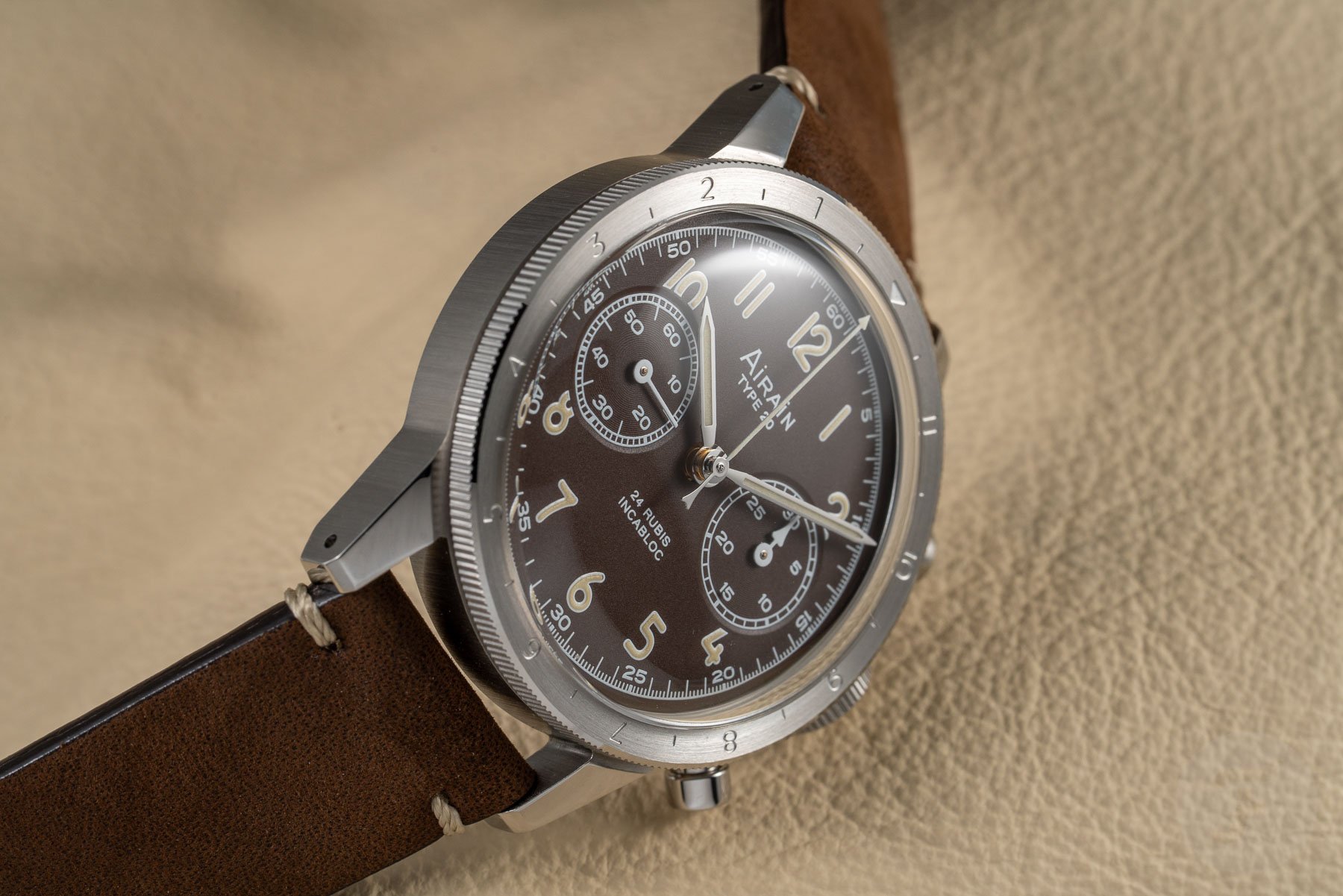 The chronograph: Airain Type 20 Re-Edition
Every collection needs a good chronograph. The obvious choice would be a classic Omega Speedmaster Professional Moonwatch. But, if you didn't notice, I completely blew my budget on the SMP because trying to squeeze a Speedmaster onto the list would have eaten through even more of the funds! That said, there are plenty of choices when it comes to mechanical chronographs. My pick for this list just happens to be the Airain Type 20 Re-Edition. Back in the fall of 2021, I had a chance to see the brown LE version of the Airain chronograph (pictured here) and was very impressed. I think it has the perfect balance of vintage appeal and modern-day wearability with a brilliant movement inside.
Don't get me wrong, I love an automatic watch. The convenience is undeniable. But there's something about a chronograph that lends itself to the hand-winding experience. It becomes a daily ritual — one that you learn to appreciate and enjoy. So, the manual-winding column-wheel flyback chronograph movement from La Joux-Perret inside the 39.5mm Airain Type 20 is perfect. It gives the watch 60 hours of power reserve and a slim 10.85mm in height. Topped with a domed acrylic crystal, this two-register chronograph has modern convenience and vintage appeal. Priced at €2,600 for pre-order, I can't think of a better option. And that leaves me with €1,700 for my next and final pick.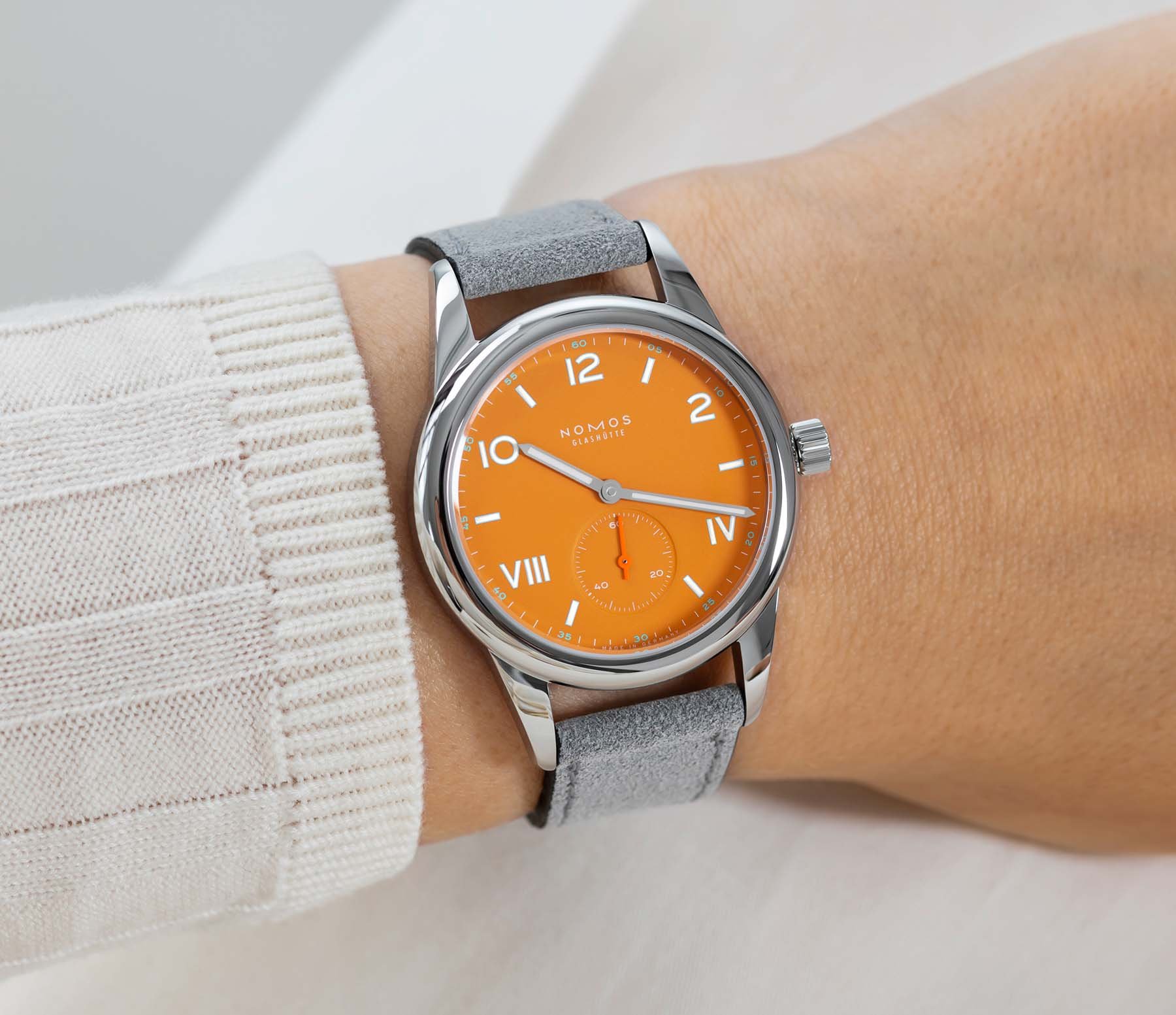 The dress watch: NOMOS Club Campus Future Orange
Perhaps I shouldn't call this the "dress" watch, as I couldn't help but to go with the Future Orange version of the NOMOS Club. However, at 36mm on a gray leather strap, this is a versatile piece that creates good variety in this three-watch collection. It doesn't replace a "proper" dress watch — something more sober and classic, like a Cartier Tank, JLC Reverso, or even some of the more traditional offerings from NOMOS. That said, I find the need to actually dress up only comes about once or twice each year. That is definitely not enough for me to feel like I would need a proper dress watch. Having a fun, versatile 36mm piece from NOMOS, however, is something I do feel the need for.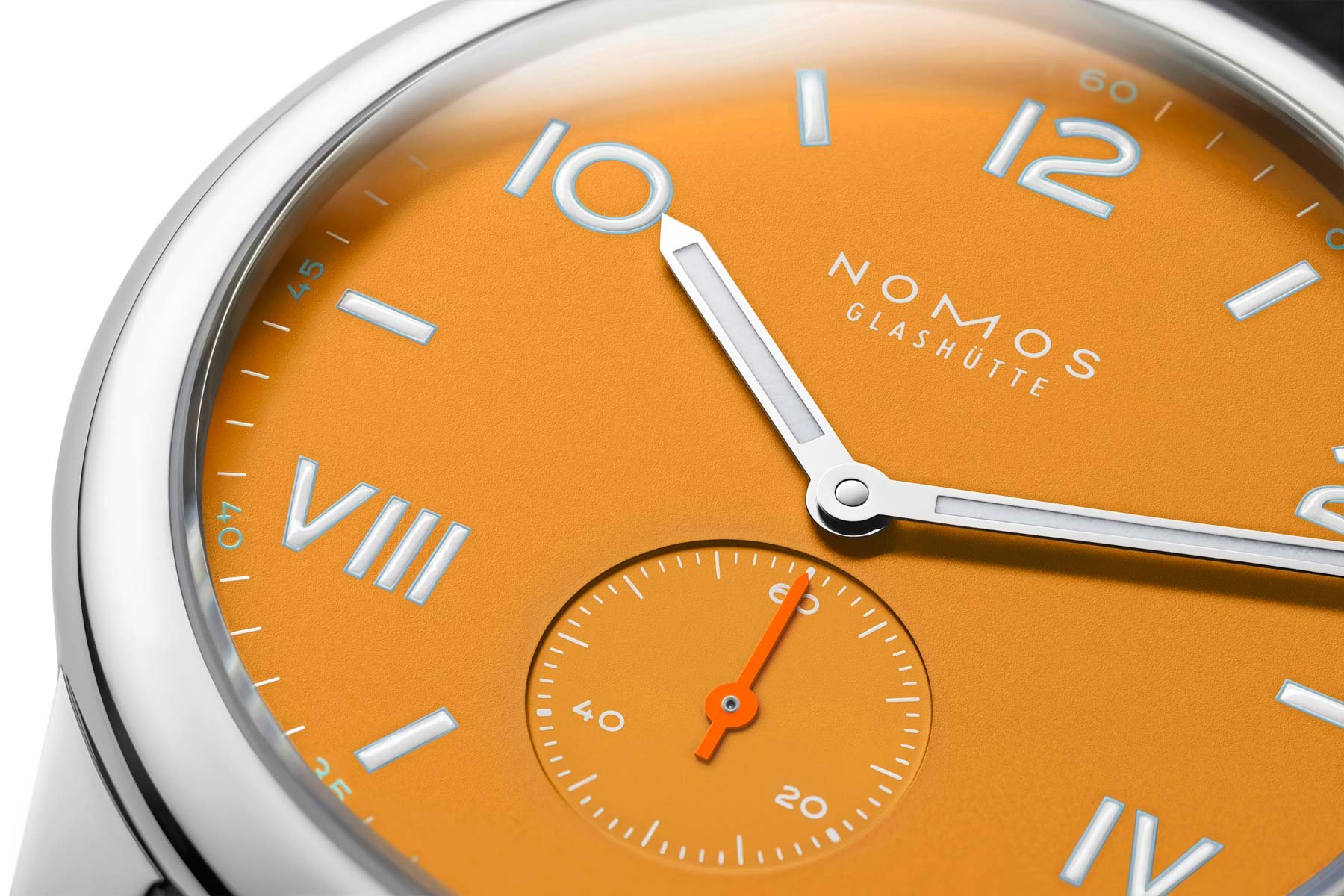 I also feel like I don't even need to explain this one. Just look at it! Its California dial is both as warm as a lazy August sunset and as fun as the day at the beach you had immediately before. The slightly warmer orange of the seconds hand and the pale cyan details — outlining the white lumed numerals and markers, as well as the numerals on the minute track — offer a nice contrast. Thanks to the fact that (on the leather strap) this watch has an RRP of €1,100, I am actually able to also add the metal bracelet for an extra €310. That leaves me with a little bit of extra cash for a couple of straps for the SMP and Airain. In fact, with the €390 leftover, you could buy plenty of straps for all three of these watches, and even a Lange & Berkeley watch roll to keep the two you're not wearing nice and safe.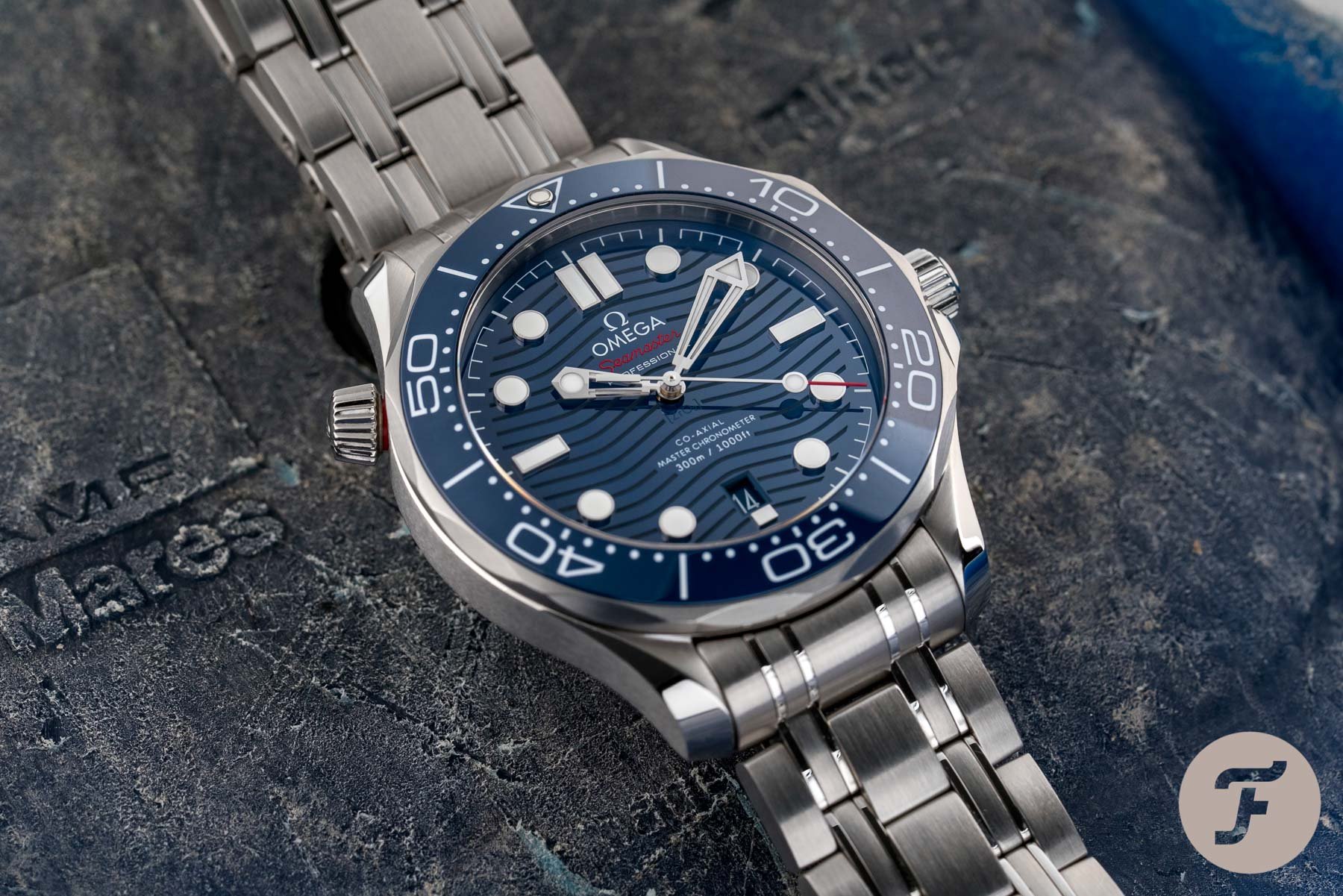 Final thoughts
Having €10K to spend on starting a watch collection is a luxury most of us won't have. But putting together a daydream shopping list of the three watches I would buy is a fun exercise and one that was not as simple as I thought it would be at first. I even made a last-minute decision to go with the 36mm NOMOS instead of the bigger 38mm version, and have not yet fully made up my mind. That said, it would be one or the other without a doubt. Overall, I'm very happy with my picks, and I would gladly call this mini collection my own.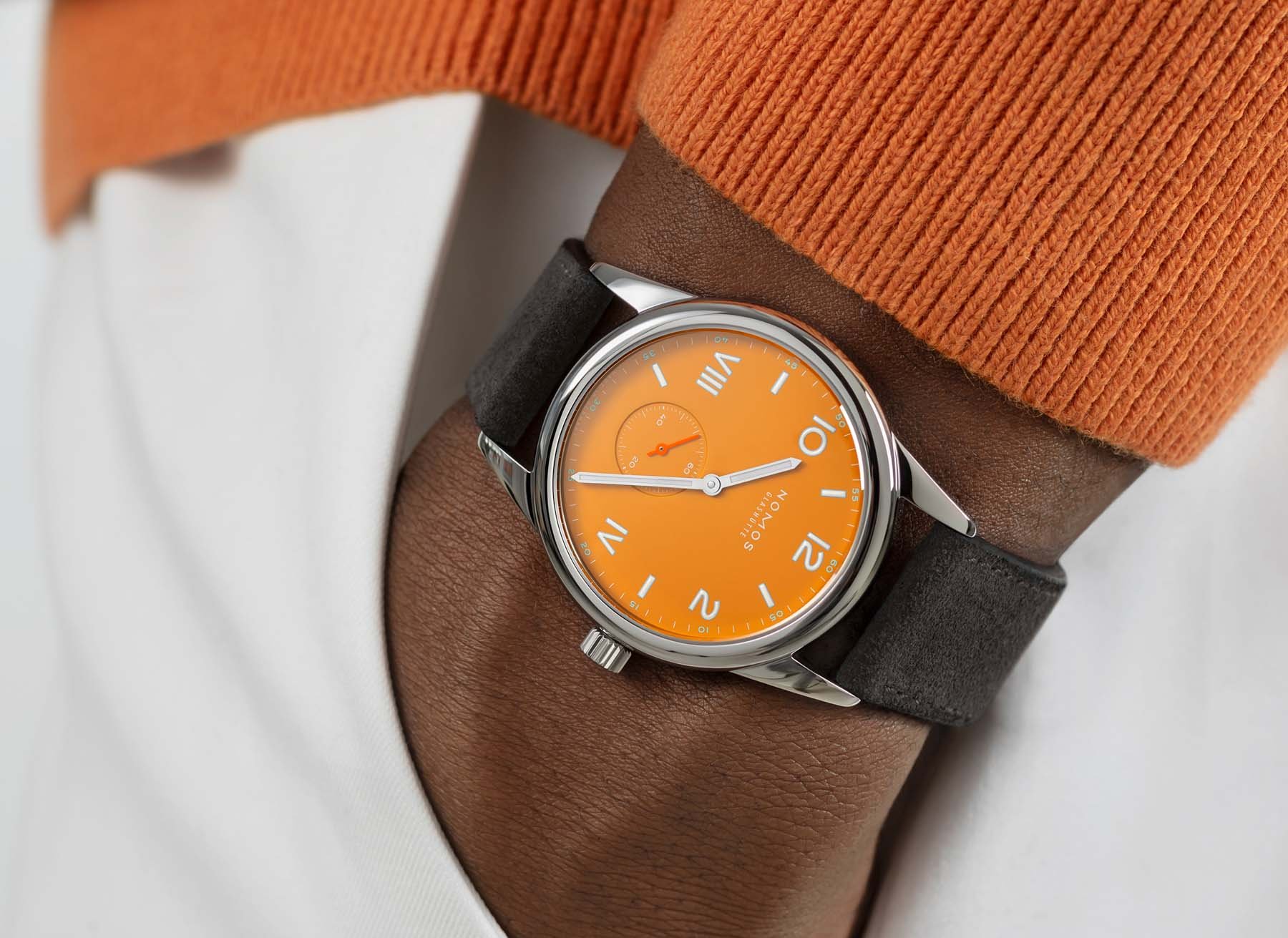 What do you think? Do you like these first three picks? And more importantly, what would be your three picks? As always, I'd love to hear your thoughts in the comments. And in case you didn't like my picks, never fear; stay tuned for next week when our very own Ben Hodges will be sharing the three pieces he'd pick to start his watch collection for under €10K!
Follow me on Instagram @ncgwatches