A Regret-Free Guide To Buying Your First Luxury Watch — Part Three: Higher-End Options From Omega, Rolex, Grand Seiko, And More
A few more specific suggestions, but now for under €10,000
Two weeks ago, the father of one of my daughter's classmates came up to me and asked if I could help him out. He said he'll be turning 40 in a few months and wanted to gift himself his first luxury watch. He knew I was into watches, so he asked me if I could give him a few options to consider. Of course, my first question was how much he was willing to spend. He said his budget would be somewhere around €5,000. And as soon as I started looking for some options, I thought this could be a nice follow-up to the regret-free guide.
If you haven't read the two previous installments of this guide, let me quickly summarize what has been going on. In the first article, I shared some advice on how to approach that first luxury watch purchase. The most important point was that you should definitely buy what you like and not what you think others will like. For the rest of the tips, please check out the article. And in the second article, I went over a few specific suggestions for watches to consider up to a budget of €3,000. So here we are today for the third episode. I'll be giving you a few more watch options, but now for a budget of around €5,000 and a bit more.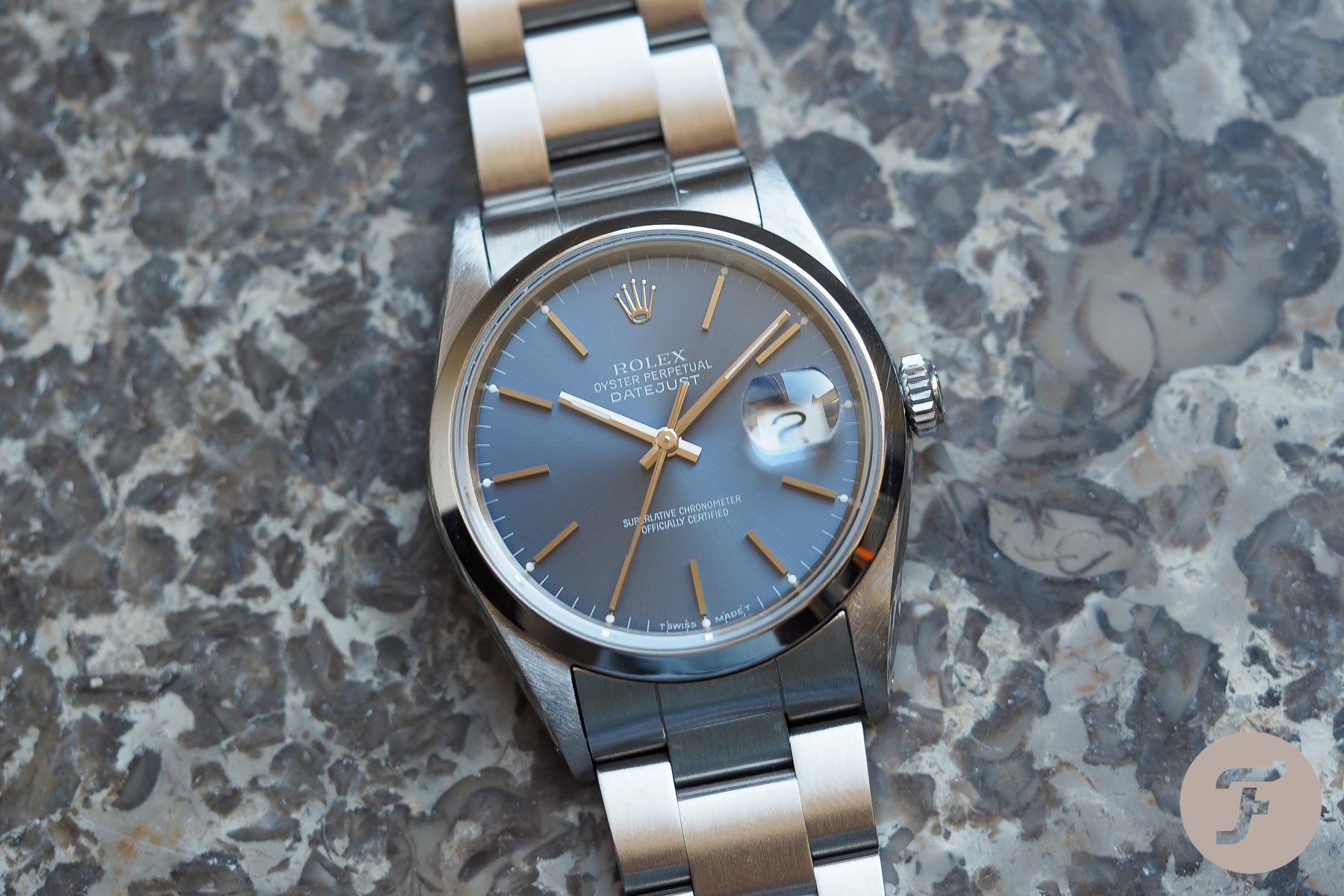 A pre-owned Rolex Datejust or Oyster Perpetual
When I started talking with the father I mentioned above, it soon became clear that he wasn't looking for just any watch. After I asked him a few questions to find out what he was looking for, he quickly admitted that he was actually just interested in a Rolex. I looked at him and said, "I get it, but it's complicated." I told him that the Oyster Perpetual and the Datejust were probably the only two models in reach for around his kind of money. Unfortunately, I also had to tell him to take a look at pre-owned models because, without any purchase history at the local authorized dealers, it would be almost impossible to buy a new one.
He was surprised, and it indeed sounds a little ridiculous, but that's just the way it is right now. So I told him to take a look at what's available on Chrono24. I think that's a great way to start because you can see what you like. But if you'd actually like to buy a pre-owned Rolex, I'd recommend finding a well-respected pre-owned dealer close to you. Such a dealer can advise you on all the different configurations, and most importantly, it allows you to try the watches out. I'd never recommend buying your first luxury watch without having tried it on your wrist first.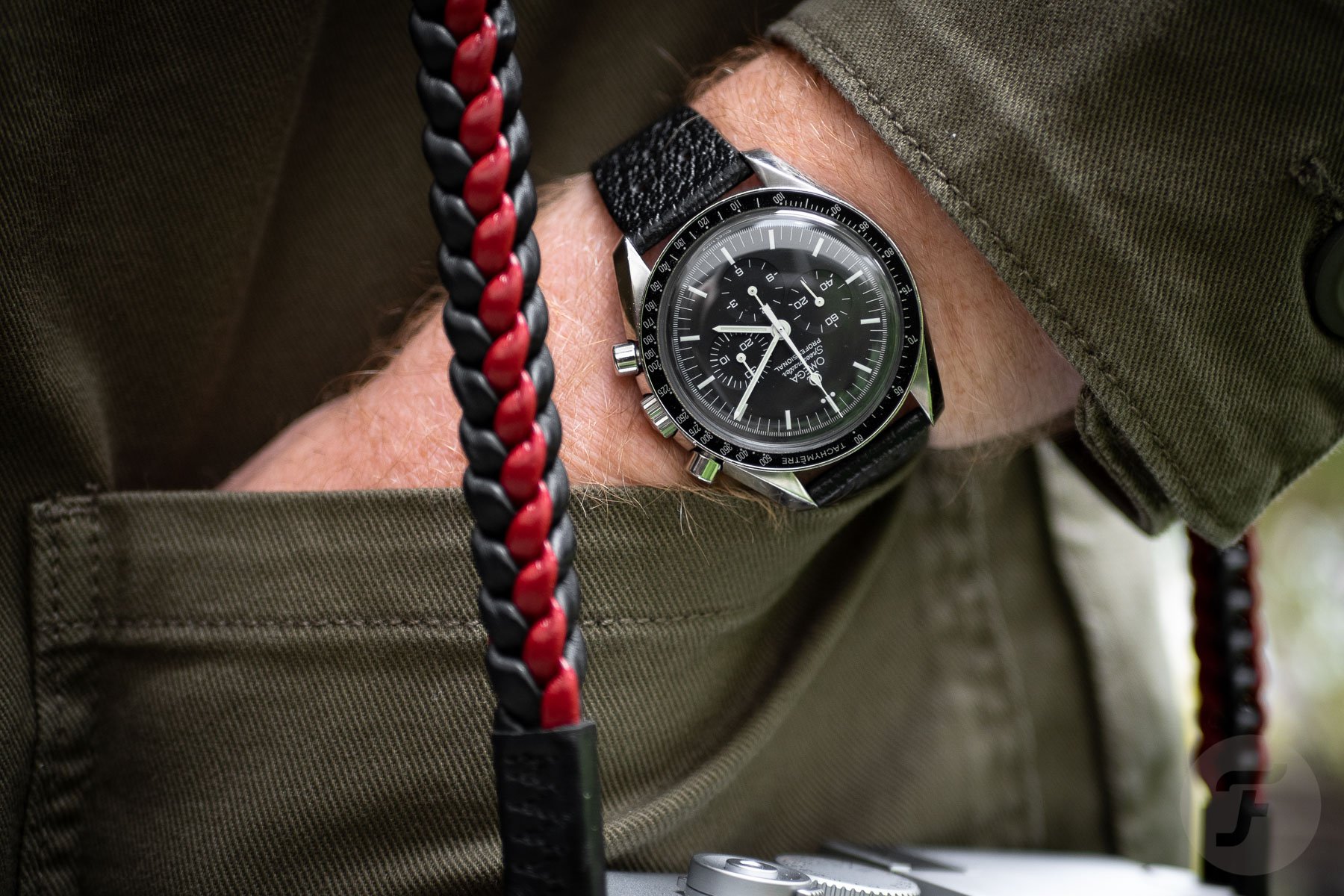 The Omega Speedmaster Professional Moonwatch
Let's move on to our next option, the Omega Speedmaster Professional Moonwatch. You didn't think I was going to leave this one out, did you? If you're into sports watches but you'd like to be able to just walk into a shop and buy one, then the Omega Speedmaster is a great option. All right, maybe that's actually the least important reason to go for this one, but it is still true. Apart from that, it's a great watch for a wide variety of wrist sizes, and it packs just as much heritage and charisma as a Rolex. Just keep in mind that there's a manual-wind movement inside that needs to be wound at least every two days.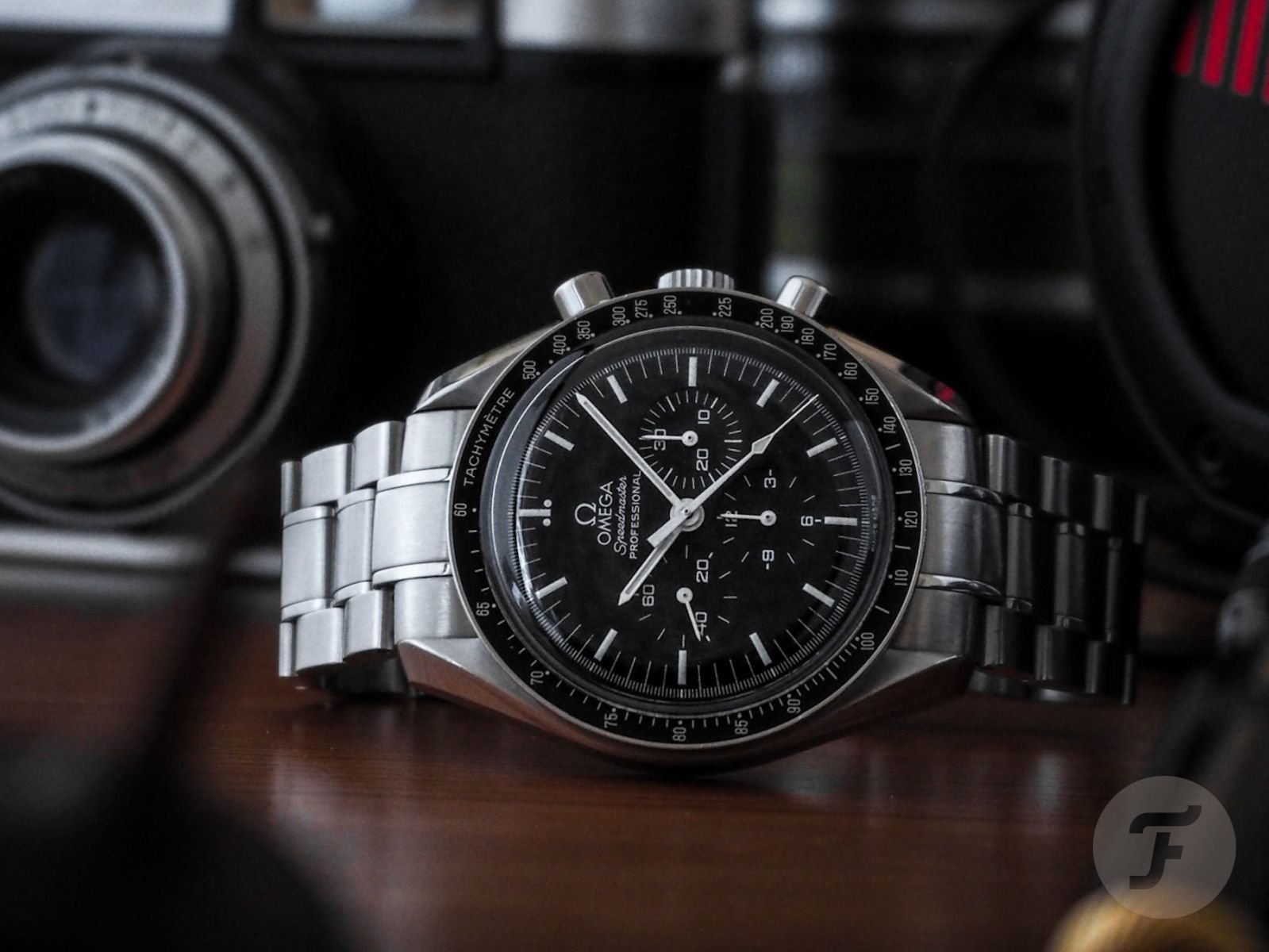 Omega recently announced that the price for the Speedmaster Professional in the Hesalite configuration — the one I'd go for — will increase to €7,500 in February. Yes, that's well over the €5,000 budget we set above, but the great thing is that there are also a lot of pre-owned Speedmasters. Those are certainly available for our budget or even less, especially the references 145.0022 and 3570.50. Make sure to check out Thomas's recent article on that. You might even be able to pick one up from your birth year. How cool is that? But I get that the Speedmaster is a purebred sports watch. Let's check out something that rides the line between dressy and sporty.
The Cartier Santos
How about the Santos de Cartier (aka Cartier Santos)? Please don't let the Roman numerals scare you away. I was also a bit hesitant before I received mine. But I got used to them very quickly, and now I think this is my favorite watch in my collection. It's a lot more versatile than I expected upfront. I assumed it was going to feel more like a dress watch on the wrist, but with that amazing steel bracelet, it's a proper sports watch. And because of the QuickSwitch system on the current Santos, switching from the bracelet to a more dressy leather strap is easy as 1-2-3.
I guess this is a more daring option than the other two above. But the brand and its designs are certainly just as recognizable and ooze elegance. You might not have considered a square watch before, but just like those Roman numerals, you get used to that very quickly. It takes a bit of courage to put it on for the first time, but I assure you that you won't want to take it off once you're used to that shape. The case and the bracelet wrap around the wrist so nicely, you'll even sleep with it. The Santos de Cartier is available for €7,300. But your first watch doesn't necessarily have to be a European one.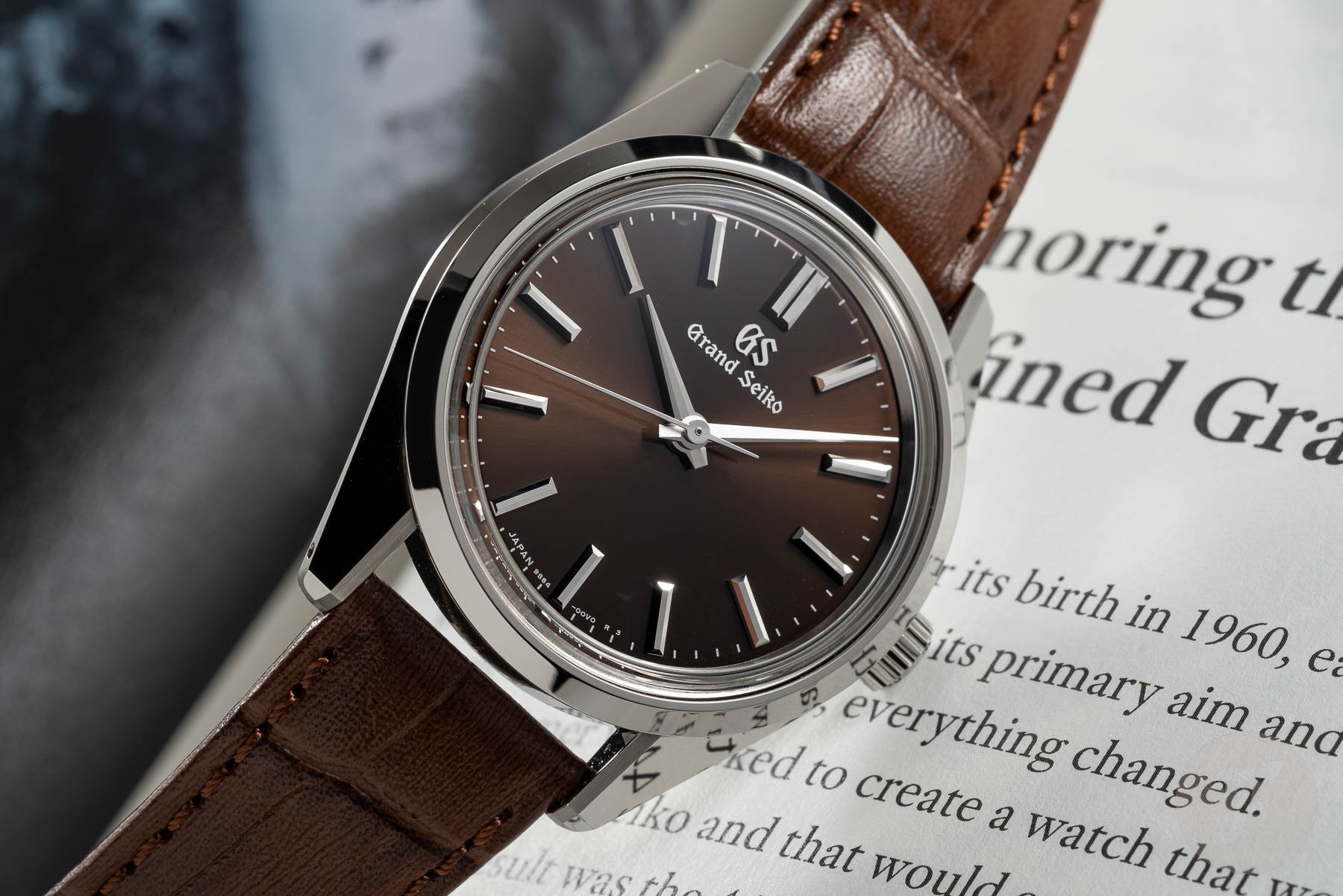 A watch from Grand Seiko
Almost everyone's familiar with Seiko, but not everyone knows about Grand Seiko, its higher-end sibling. This brand's watches feature dials that are inspired by the many faces of nature, and the finishing is among the very best on the market. Just like when you're wearing a Cartier, wearing a Grand Seiko is almost like having a piece of art on the wrist. I am especially charmed by the Grand Seiko SBGW lineup of dressier, hand-wound, time-only watches. Because of their simple dial layout, you can fully focus on the beautiful colors and the perfect finishing of the case. The various configurations are all available for right around €5,000.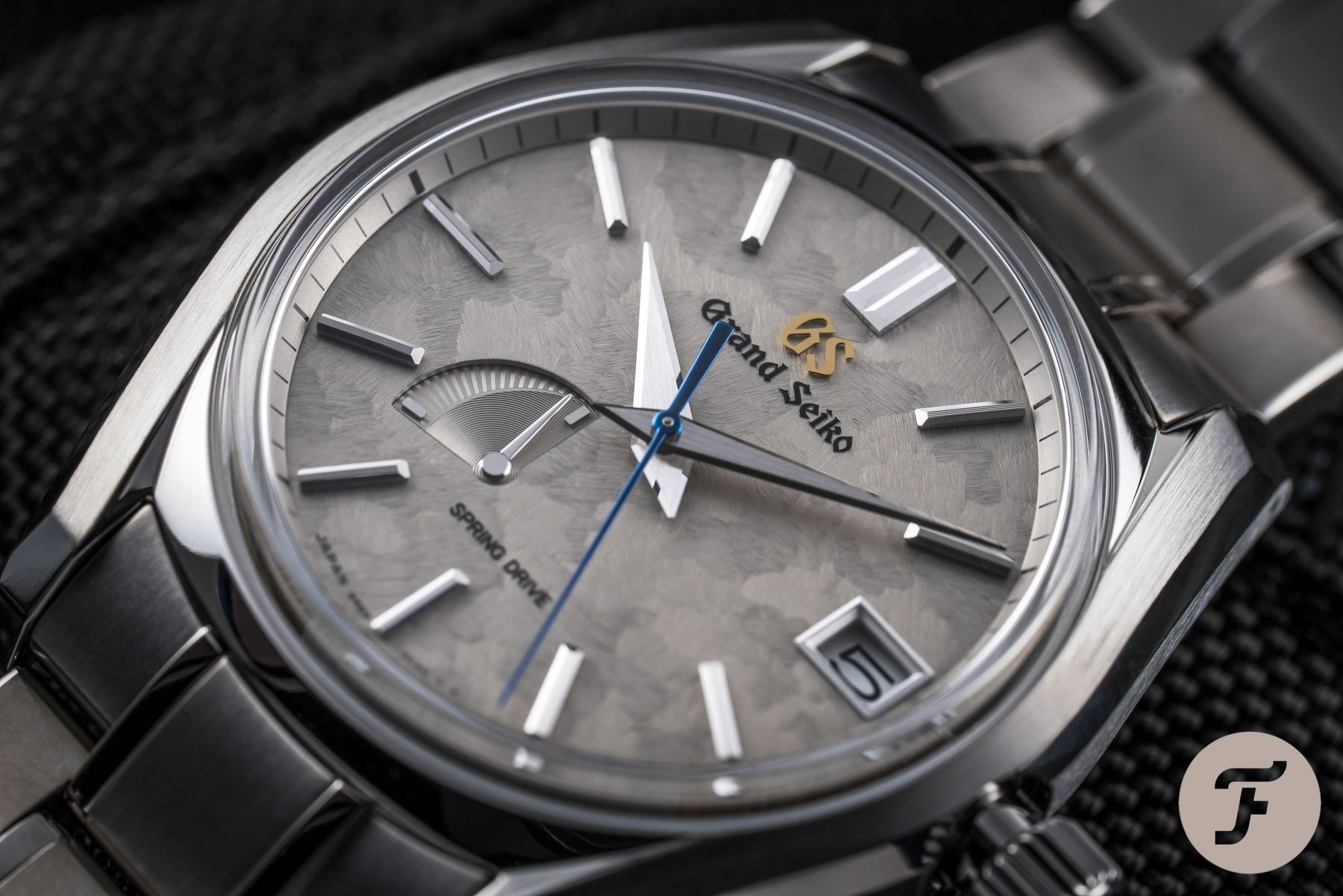 But if you'd rather have an automatic, another great option as your first luxury watch is the titanium SBGA415. Its "Taisetsu" dial is inspired by heavy snow storms. To me, it really looks like clouds rumbling like thunder. In any case, it looks stunning. It also houses one of Grand Seiko's Spring Drive movements. This mechanical-electronic hybrid technology allows for fantastic accuracy of ±1 second per day. There's also a beautiful pink version inspired by the famous Japanese cherry blossoms. Both are available for €6,700.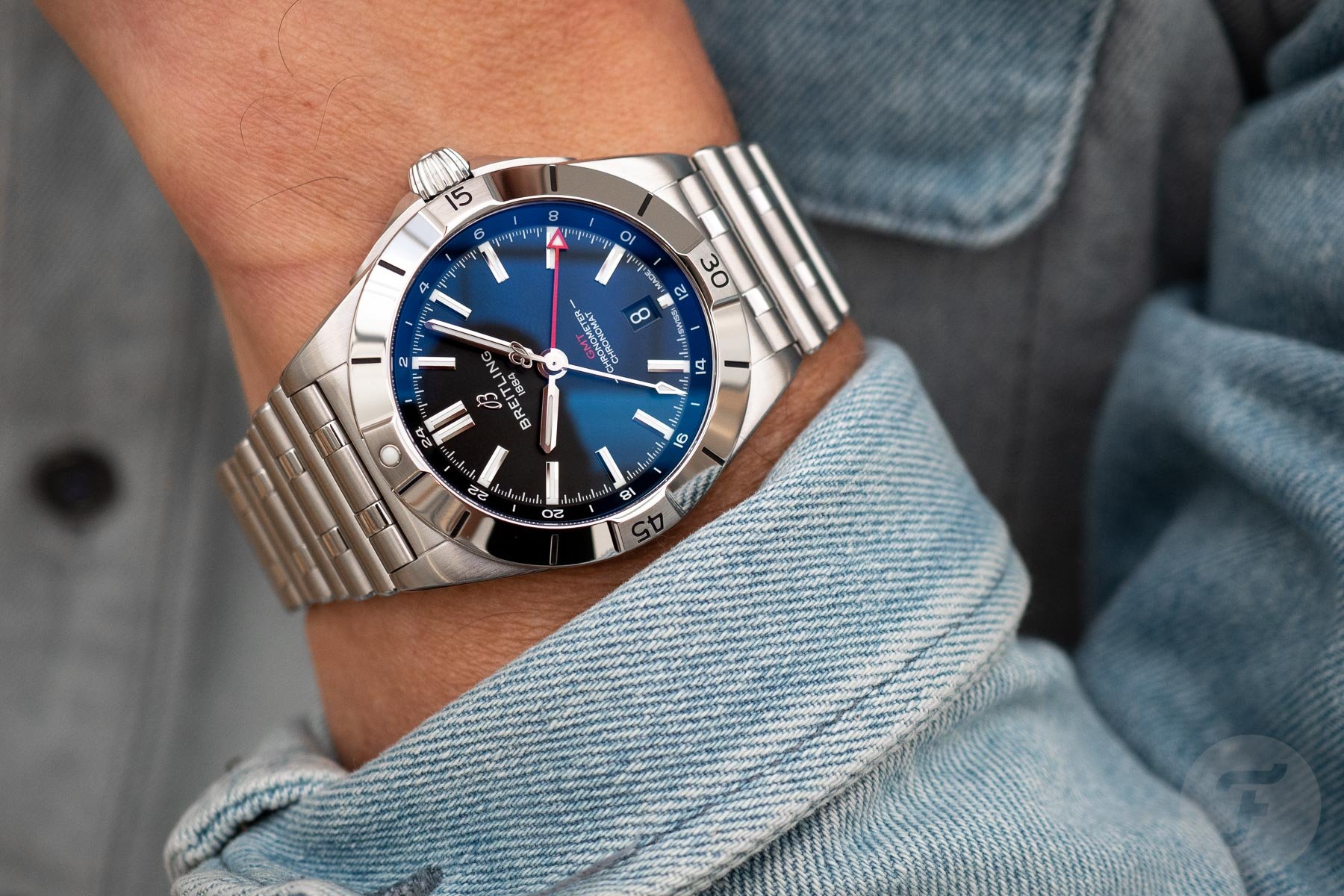 The Breitling Chronomat
Even though all watches above are luxury pieces, their designs are quite understated. If you'd like something a bit more flashy, take a look at Breitling and its Chronomat collection of watches in particular. Just like with the Santos, the bracelet looks great and is super comfortable. You can get the Chronomat in many different configurations. If you're in touch with different time zones, the recently released GMT 40 might be a good option for you. It's available in five different colors and can be yours for €5,550.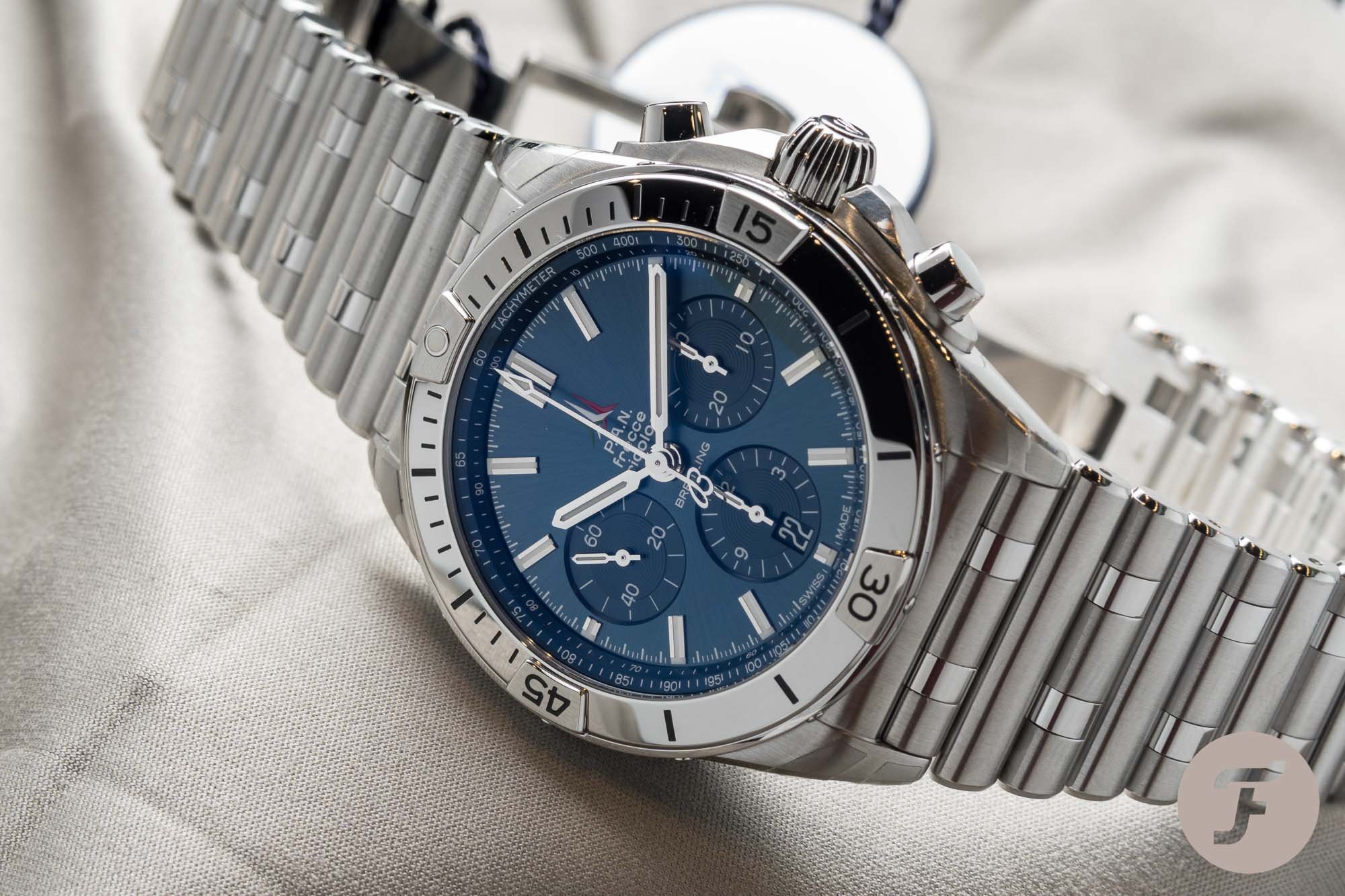 If you'd be willing to spend a bit more and don't mind a bigger watch, I'd go for the Chronomat B01 42 Chronograph. Inside, you'll find the in-house Breitling 01 chronograph movement, and outside, you'll find everything that Breitling stands for with a highly polished timing bezel, large pushers, and an even bigger crown. There are many different configurations available with and without precious metals. But if I were you, I'd check with Breitling if the limited-edition Frecce Tricolore is still available. It'll set you back €8,700, but it's definitely the best of the bunch. And if you don't trust me, just ask Ben.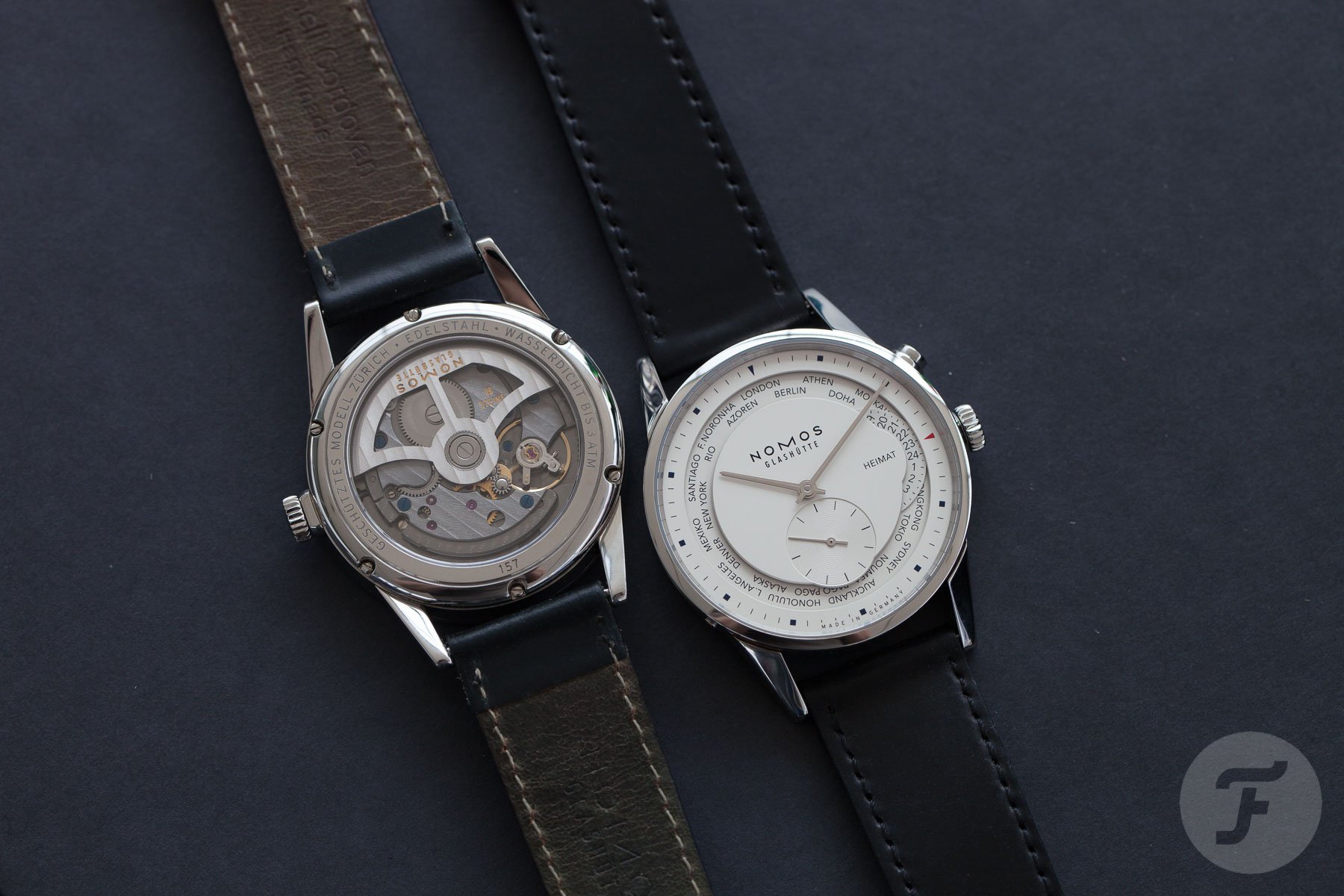 Enjoy the hunt!
As I already said in my first article in this series, please buy what you like. The watches above are just there to give you some inspiration for your first luxury watch. The most important thing is that you stand behind your choice. And don't forget, hunting for the right watch is half the fun, so please enjoy it! Oh, and I'd like to add just one more watch to the list because you don't have to look only at the oldest brands in the industry. Take a look at the lesser-known German brand NOMOS, for example. The Weltzeit is a very good-looking travel watch for around €4,500. And the quality of the brand's watches is right up there with the ones mentioned above.
Are you looking to buy your first luxury watch? Let me know which options you're looking at. And if our experienced readers have any other suggestions, please let me know in the comments below.
You can also find and follow me on Instagram: @fliptheparrot