A Regret-Free Guide To Buying Your First Luxury Watch — Part Two: Options From Seiko, Oris, Tudor, And More
A few specific suggestions for under €3,000
Recently, I wrote an article with a few pointers on what to consider when buying your first luxury watch. I planned to include some good watch options as well, but there are so many that it would've made the article too long. Therefore, I decided to just make a small series out of it. Today, I'll name a few "entry-level" watches ranging from under €1,000 up to almost €3,000. In the next installment, I'll include some options for a higher budget.
If you haven't yet read the first part of this series, you can still do so, or you can skip to the options below. Based on the comments from that article, I think it's most important to keep one thing in mind, and that is to buy what you like. You should buy something that you feel comfortable wearing because a watch is a very personal thing. Yes, you can buy something based on hype or someone's recommendation, but if you don't feel completely comfortable with it on your wrist, you'll likely regret it. So that's also a good piece of advice to consider while you're going through the options below.
Budget and style are very personal
When I began putting together the list below, I automatically started with more affordable watches. Later on, though, I realized that there might also be people who only buy one luxury watch in their life. That was my plan in the very beginning too. In that case, their budgets may stretch a bit further than the options listed today. So, for the next installment, I'm planning to make a list of watches that start above €3,000. If you can't wait for that article, then Jorg's series on the most iconic dress watches, divers, and chronographs might be a good alternative.
And as much as budgets vary, so do the styles of watches. I tried to pick options with somewhat different styles but also versatile pieces that can handle many different situations. All right, let's get to it. And what other brand to start with than Seiko?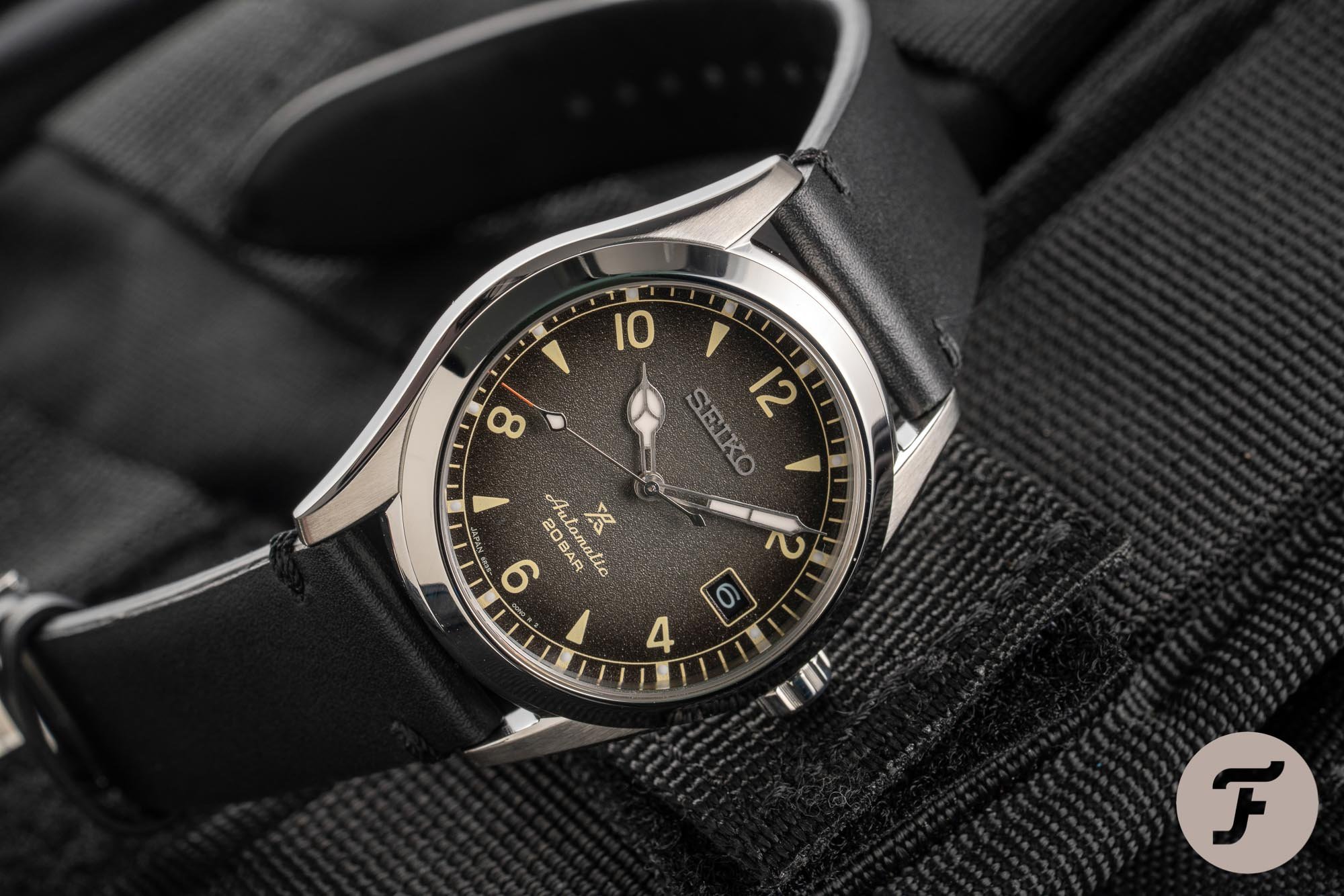 "Everyone" starts with a Seiko
The very first watch that I ever bought with my own money was a Seiko Kinetic Perpetual Calendar. I wore that watch nonstop for over 15 years until it got stolen. During the time I owned it, I never even thought about owning a different watch. Furthermore, I still think a Seiko watch is a great one to start with. Seiko offers brand heritage, high standards of quality, and so many great watches to choose from. For this one, I limited my budget to €1,000, and I wanted to get an all-arounder with an automatic movement. The other thing I added to the mix was a sapphire crystal because I feel a watch loses a lot of its luxurious feel when the crystal is scratched. Well, unless it's an Omega Speedmaster, of course.
So the watch I ended up with is the Seiko "Baby Alpinist" reference SPB159. It combines a rather-sporty 38mm stainless steel case with a somewhat more classic dial design. Because of this, I think that it can handle many different situations very well. Attach the Oyster-style bracelet to it, and it's the perfect sports watch with an impressive 200m water-resistance rating. Put it on a nice brown leather strap, however, and you can wear it when you need to dress up a little. At €690 (add €200 for the bracelet), this is a great piece to start with to see what it's like to own a mechanical watch.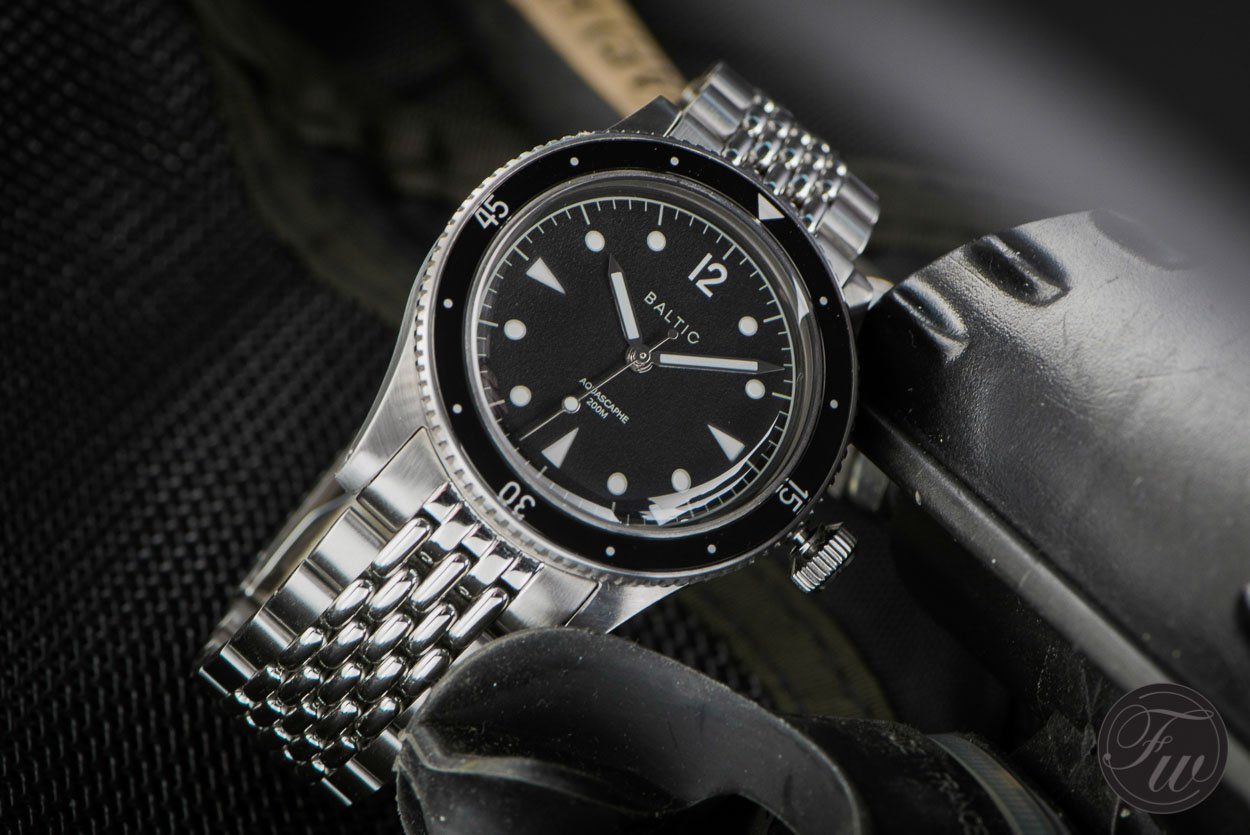 The new kid on the block — Baltic
If you're not too hung up on buying a watch from one of the bigger brands, though, I think that Baltic offers you a lot for your money. And the brand also has a wide range of watches to choose from, all of which are reasonably priced and look great. You can definitely say that most of Baltic's watches are vintage-inspired, but I feel that they still very much have their own identity. Almost all of the brand's watches, except for the GMT models, come with a Japanese movement from Miyota. That's also why most are priced well under €1,000, but they certainly don't feel that way in the hand or on the wrist.
For today's exercise, I'd go with the brand's signature Aquascaphe dive watch. It has a classic design and a 39mm case with elegant drilled lugs and a beautiful domed sapphire crystal. You can choose between five different color configurations and either get it on either a Tropic-style rubber strap or a high-quality stainless steel beads-of-rice bracelet. That bracelet option is almost €100 more expensive, but at €798.60, it's still very compelling. This one might not be as versatile as the Seiko, but you'll definitely be wearing a great-looking dive watch.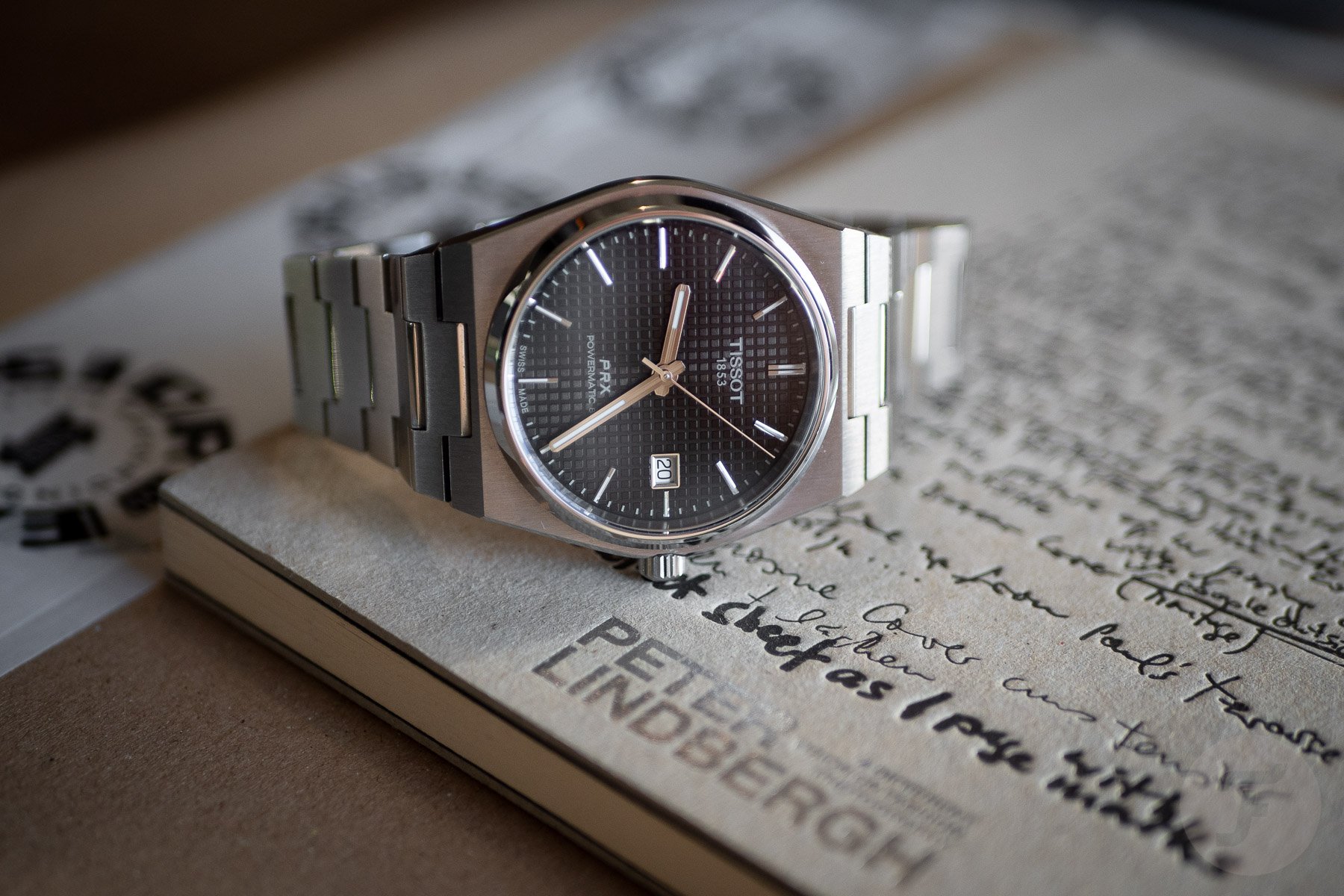 "But I want an integrated bracelet"
This next one is for the people who got into watches by looking at pictures of the Audemars Piguet Royal Oak and the Patek Philippe Nautilus with their integrated bracelets. You might know by now that those watches are very hard to get and also out of reach for most of us budget-wise. But if you'd still like to be a part of that integrated-bracelet trend, then Tissot has got you covered. The brand's PRX Powermatic 80 is one hell of a watch for just under €700 with a very attractive integrated design.
It even features the characteristic grid-like "tapisserie" pattern on the dial and comes with a very reliable Swiss movement. This caliber offers 80 hours of power reserve and is resistant to magnetic fields, such as those from smartphones. It comes in various colors, and while I'd go for the blue one, the black version might be the most versatile. You can also get it on a leather strap, and Delugs has you covered if you prefer an integrated rubber strap. I think you really can't go wrong with such a great watch from a big brand like Tissot. But if you'd rather take Lex's word for it, just ask him what watch he gave his son for his birthday this year.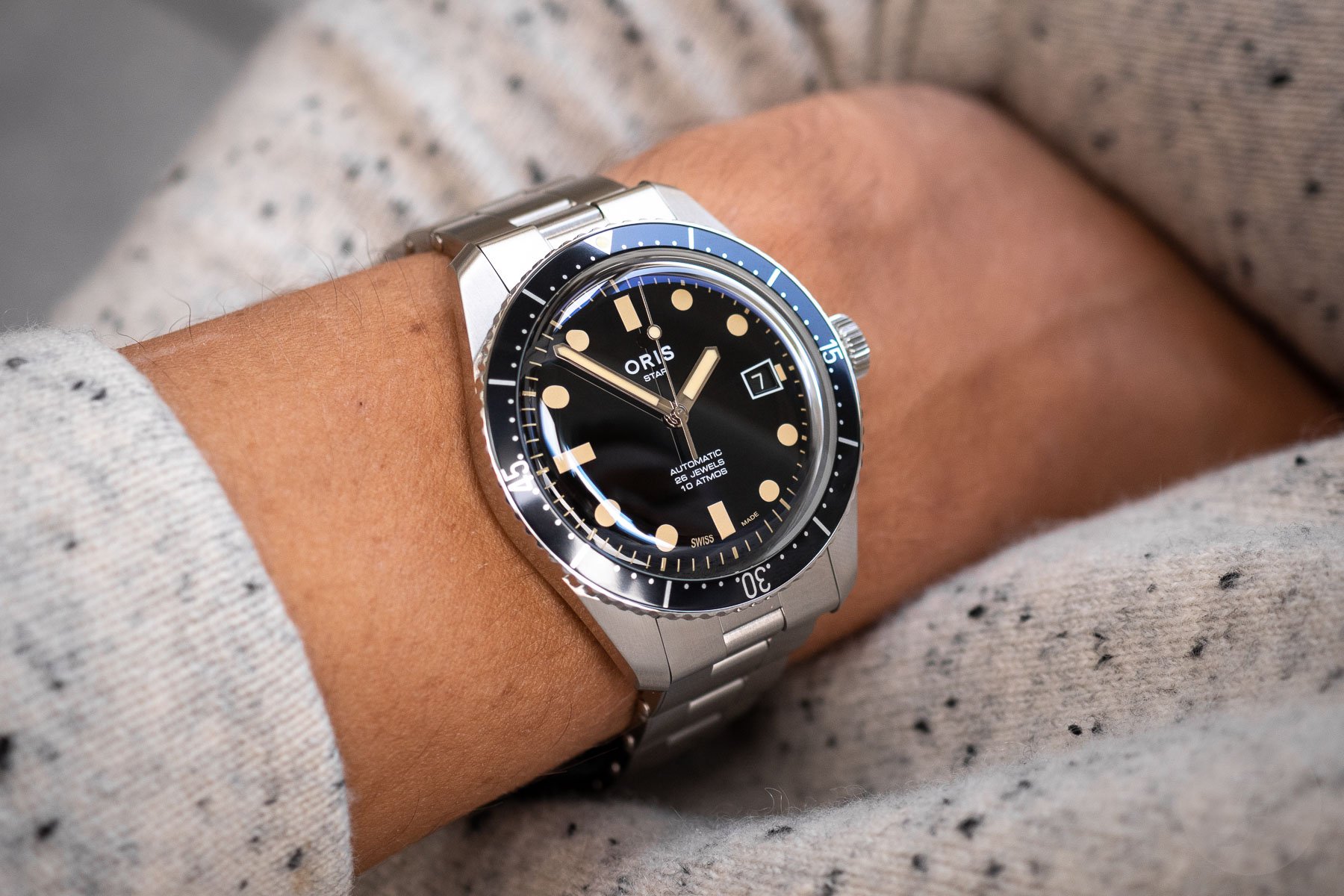 Pulled in by Oris
How could I write this article without mentioning Oris? After all, my first watch with a mechanical automatic movement was the Oris Art Blakey. As I said in the first part of this series, I think Oris is such a nice and approachable brand. Its boutiques feel a lot more comfortable to step into than most other authorized dealers. Oris offers many great designs with friendly prices as well, especially if you choose models with Sellita-based movements. The brand has also developed its own movements in recent years, but watches with these calibers start at over €3,000. For Sellita-powered models, Oris still offers great watches around the €2,000 mark.
I saw that the Oris Art Blakey is still available, even though it's a limited edition of 1,000 pieces. But that might not be the most versatile watch from the brand's lineup because it reminds most people of a dress watch. Perhaps the Big Crown Pointer Date is the most versatile one, but that looks a bit like the Seiko I mentioned above. So for now, let's take the Divers Sixty-Five, and while we're at it, I have to mention our Fratello edition. This watch was inspired by a 1968 model and features great references to the past, like the old font for the Oris logo. I think that's a great vintage-inspired piece for the price of €2,299.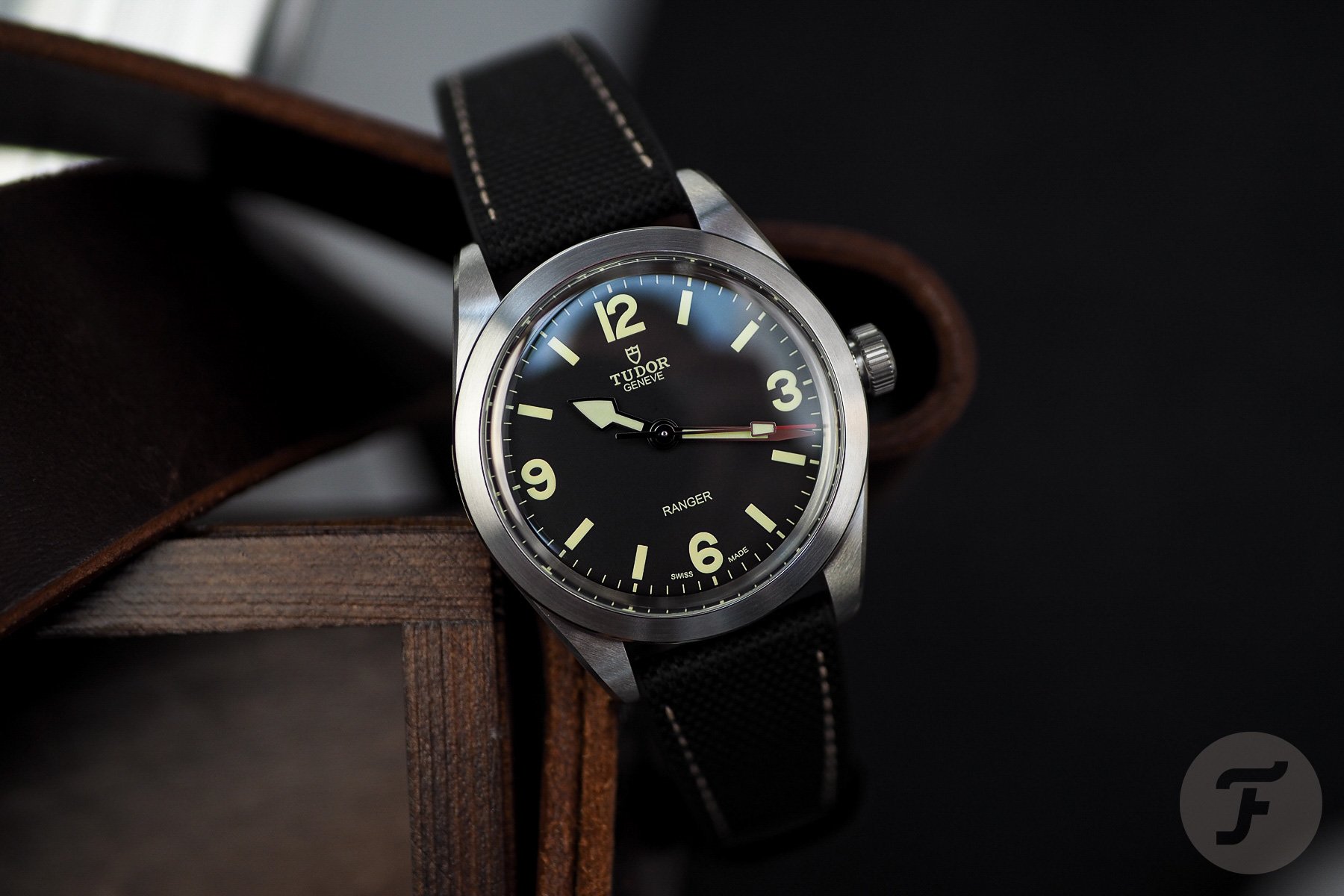 Pay a little more, and get more
Another brand that many people choose for their first watch is Tudor. Many people know it as the sister brand of Rolex, and being part of that family definitely has some advantages. I'm not saying that Tudor's watches are just as good as those from Rolex, but they come very close. Tudor's designs also might not be as iconic as those of its bigger brother, but they're still very classic. And the quality of the watches is up there with a lot of brands that cost a lot more than what Tudor is asking. Please don't buy a Tudor watch if you really just want a Rolex. However, if you like Tudor watches for what they are, you almost can't go wrong with any of them.
For today's selection, I'd like to highlight the Tudor Ranger. It's one of the models that was introduced this year with a 39mm case and an in-house movement with a 70-hour power reserve. The matte black dial is kept quite simple with big numerals at each quarter. But that simplicity definitely adds to the versatility of the watch. Like the Seiko SPB159, it becomes a proper sports watch on the stainless steel bracelet, but it also dresses up quite nicely on a leather strap. And we all know that Rolex makes some of the best bracelets on the market, but Tudor's bracelets come very close. For €2,880, this is the most expensive watch on this list, but I really feel that you can see the jump in quality compared to the rest of the options here.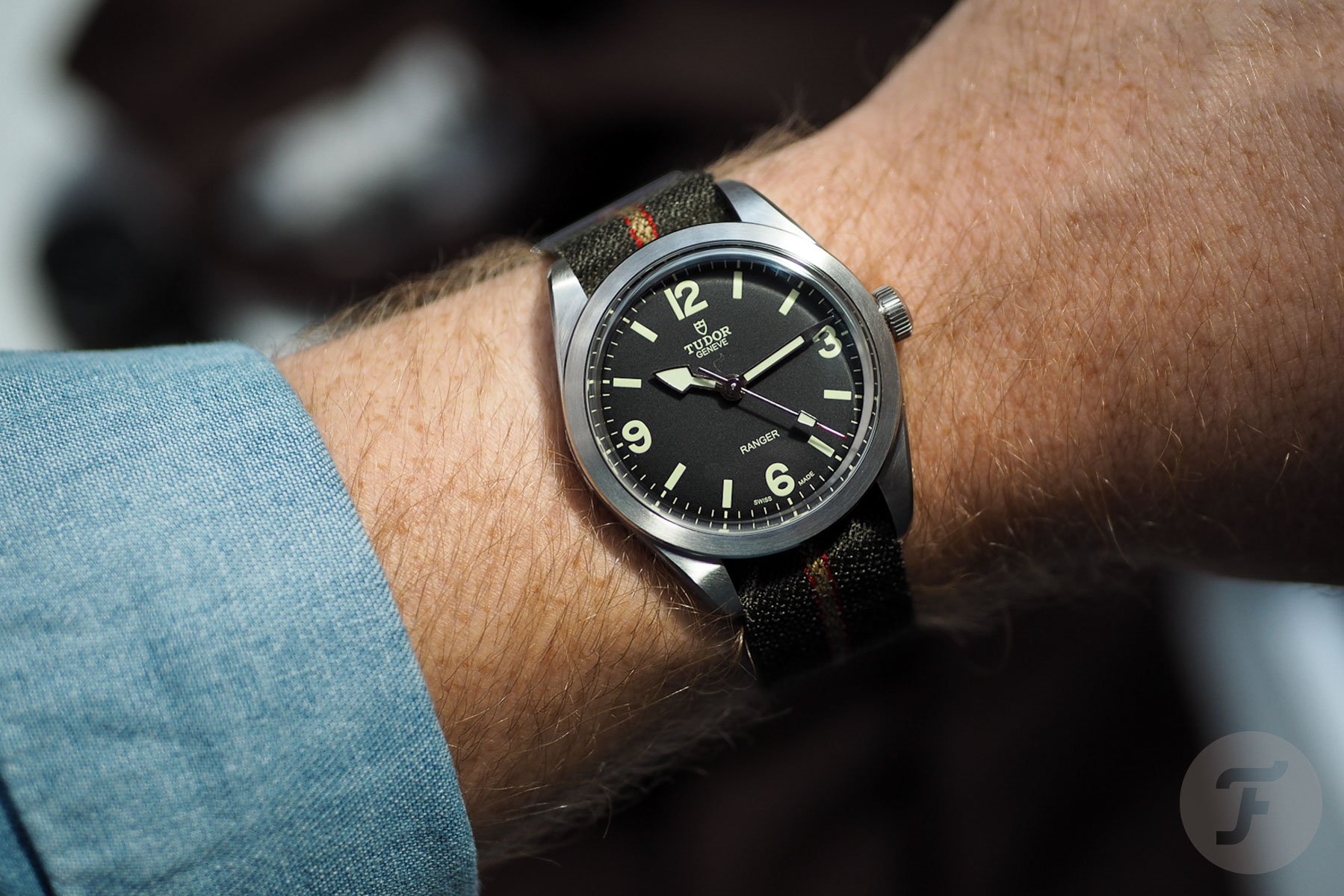 Final thoughts
So there you have it — five picks for your first luxury watch. Of course, there are hundreds of other options out there, but I hope that I've chosen a few that you might not have expected. I also hope that you gleaned some insight into why some watches are more expensive than others. Sometimes it's because you're paying for the brand name, and sometimes it's because of the "Swiss Made" label. Other times, the quality of the watch just exceeds others on the market. See for yourself what you think is important. And remember, please buy a watch that you feel like wearing.
Let me know in the comments if you have any further questions. And if you have any tips for first-time buyers, please help them out!
You can also find and follow me on Instagram: @fliptheparrot