Available Now: The Oris Divers Sixty-Five Fratello Limited Edition
Come dive with me...
You might have seen that we introduced our latest collaboration watch last week, the Oris Divers Sixty-Five Fratello Limited Edition. Today, we are very excited to announce that it's available in the Fratello Shop and ready for shipping within five business days. That means it'll be on your wrist (or under the tree) in time for Christmas!
Oris is a brand that is near and dear to the hearts of the Fratello team and our community. Known for producing excellent-quality watches that offer fantastic value for money given the engineering and specs, the Oris Divers Sixty-Five Fratello Limited Edition is no different. The Divers Sixty-Five is one of Oris' most popular collections, but as we did with our first "Fratelloris" collaboration, we wanted to put a little twist on it. To do that, we looked to the brand's fruitful heritage to inspire our subtle tweaks and additions.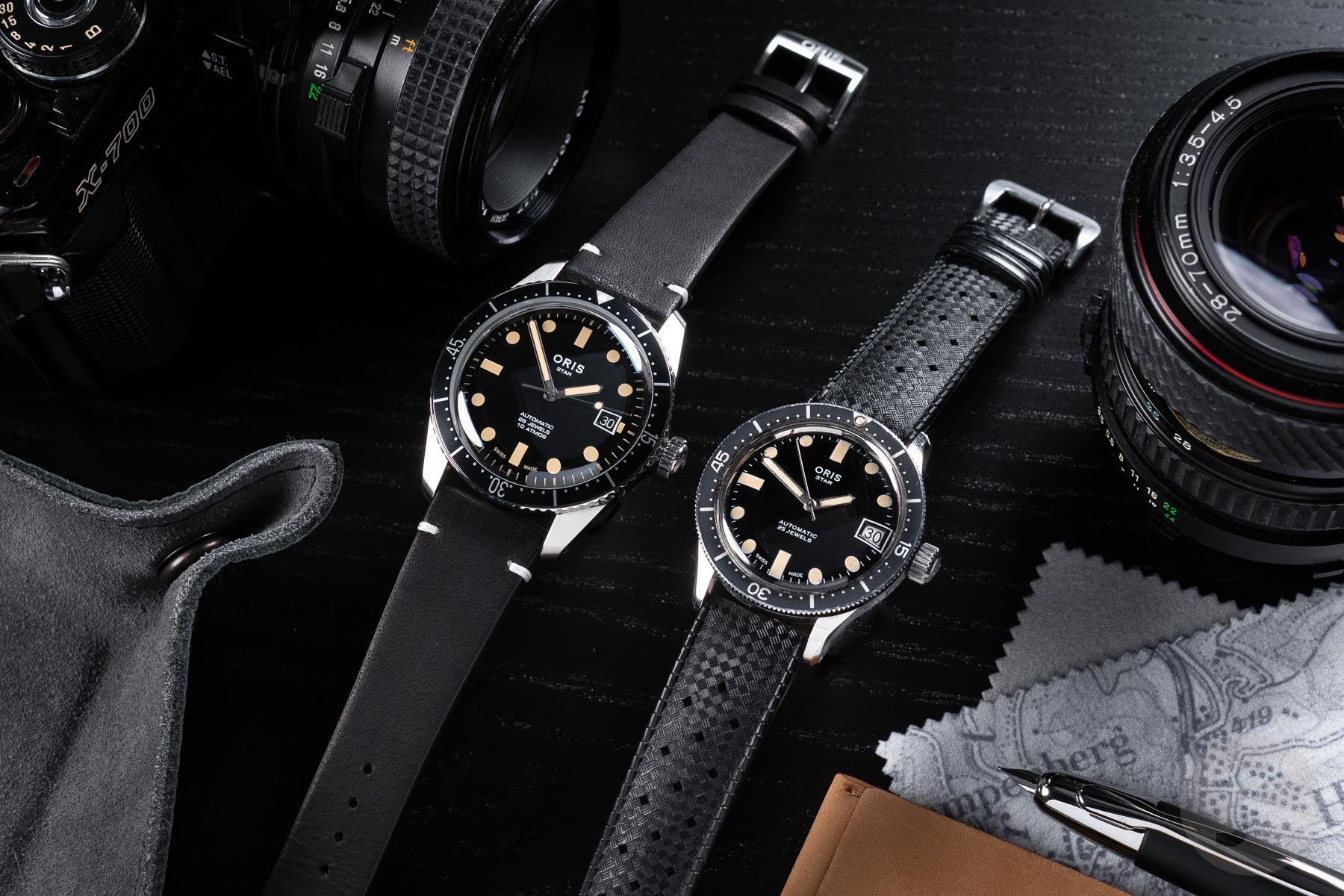 It all started in 1968…
Oris has quite a rich history with many fantastic watches, but the focus of the inspiration for the "Fratelloris 2.0" is the Oris Star dive watch from 1968. Its beauty lay in its simplicity and "less-is-more" approach. I think you'll agree that the space allows it to breathe in an age where watch dials all too often look cramped and crowded. So, with the canvas chosen, we set to work on adding our touches.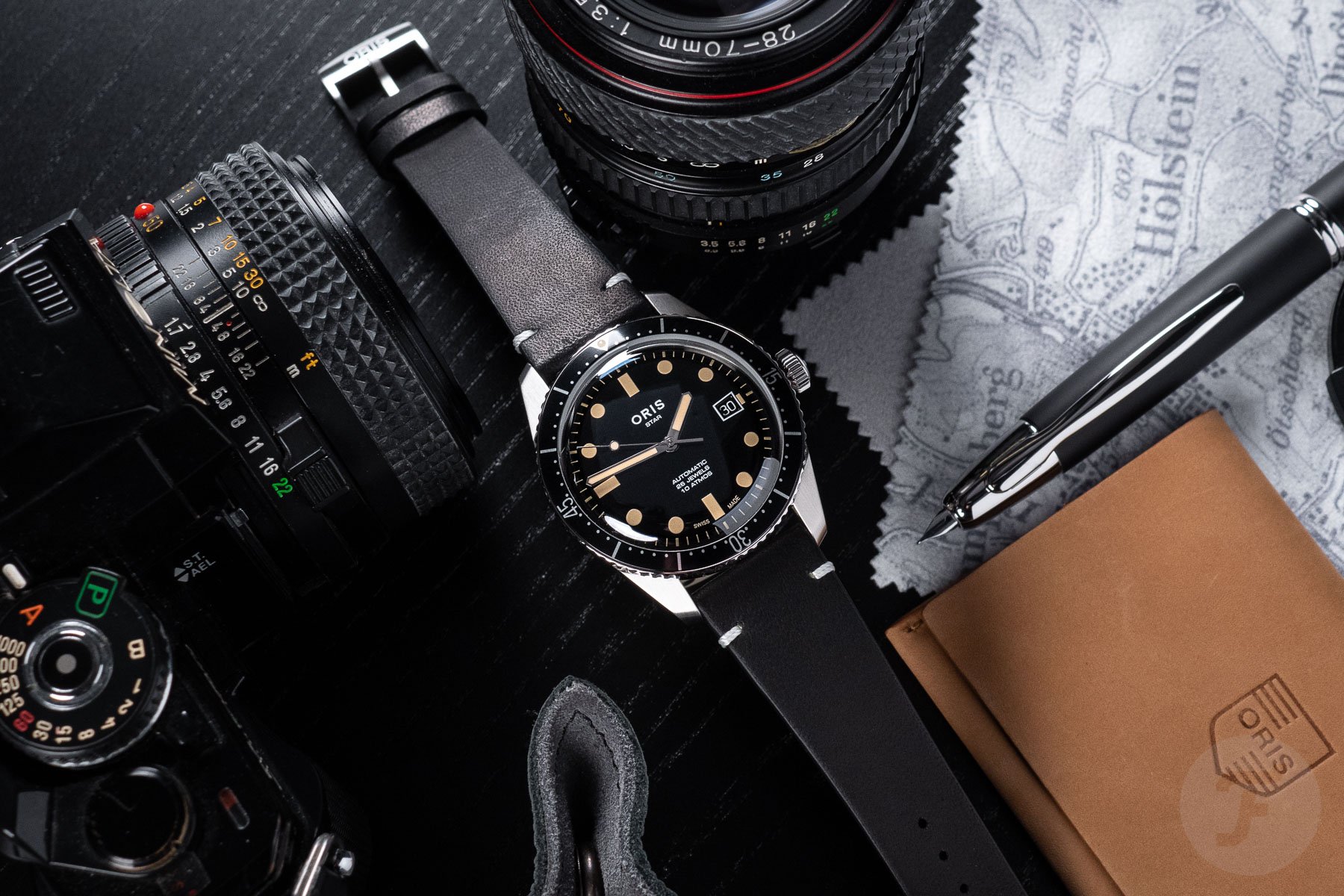 Vintage meets modern with the Oris Divers Sixty-Five Fratello Limited Edition
We did not just want to take a vintage watch and make a one-to-one reproduction of it. While that sometimes works well, it didn't feel right with this project. If there are things we want to change from our personal point of view, then it's something we have to do. We can only work from our own opinions, as when we work on these projects, we design something we want to buy, not something we think is just the most commercially viable. Fratello is and always has been a team that is passionate about watches first and foremost. That will never change.
We took the Divers Sixty-Five case as the starting point. The 40mm stainless steel case felt more appropriate for 2022 in its size and shape. The 36mm case of the original was a bit too small for our modern-day tastes, although I'm sure some people out there will beg to differ! Those familiar with the Divers Sixty-Five will not be surprised to hear of the nicely proportioned 48mm lug-to-lug or the 13mm thickness. Thanks to the screw-down crown and case back, we also have a 100m water-resistance rating, which is more than enough for the regular average Joe. And that's a critical point. This is a watch for the everyman, and it will handle pretty much any activity or engagement. Versatility is always a key concern for me. I like my watches to cover multiple outfits and settings.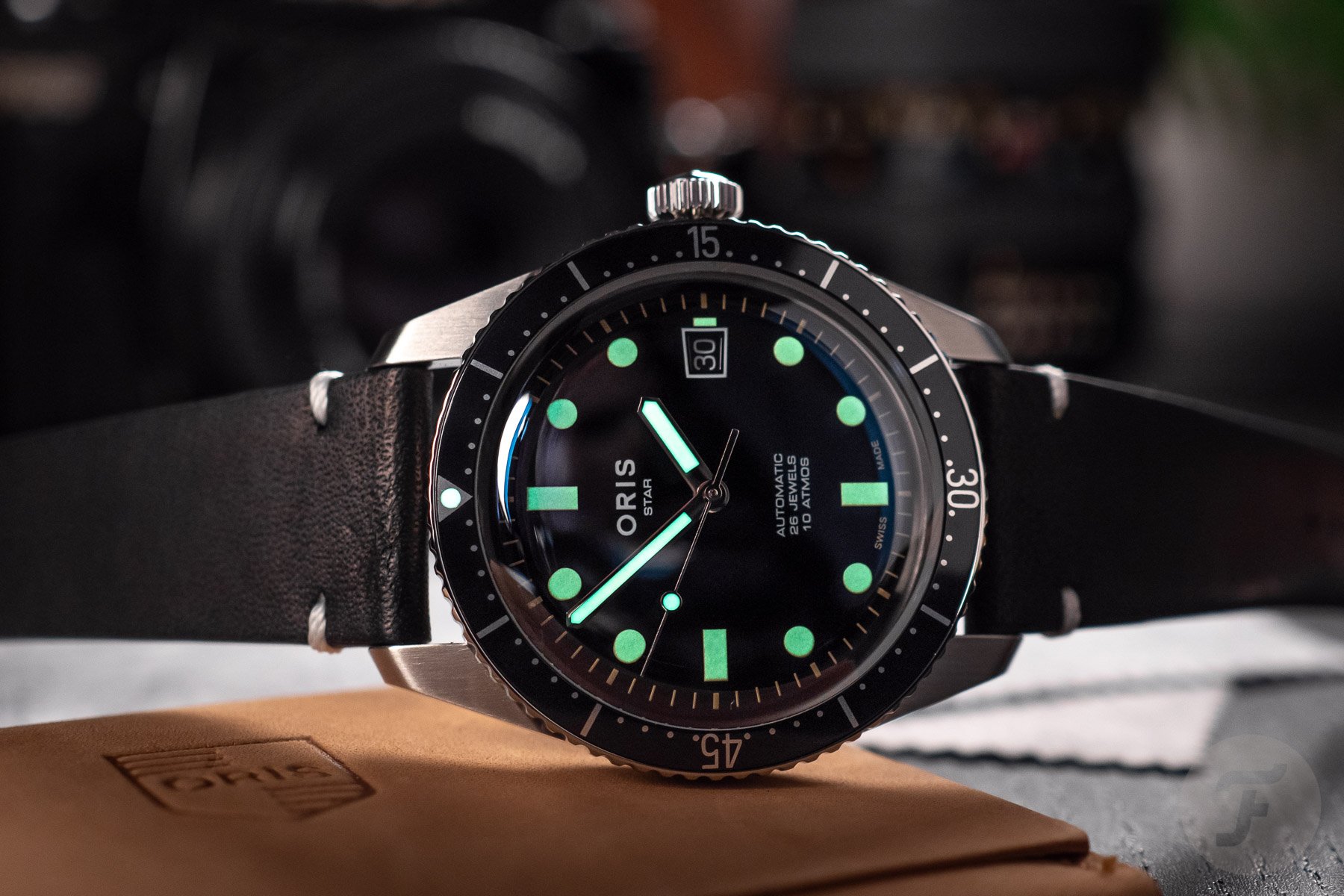 Glossy is the game
As I mentioned, the dial and its cleanliness are what make this watch sing. We kept the glossy dial of the 1968 watch as a nod to the inspiration. We considered a matte finish, but it ultimately changed the watch's character too much. The trapezium-shaped date window also remains, albeit with white printing on a black date wheel to allow it to blend better into the dial as a whole.
We also made sure the hour markers were printed instead of using applied rings. This creates a more subtle and flatter dial, which only helps to highlight the space on the dial. I wasn't so sure of this decision on paper. I'll be honest; I am a sucker for nicely applied indices, but seeing this watch in hand confirmed the decision to me for the reason mentioned above. Depth can be a good thing, but here the flatness is refreshing!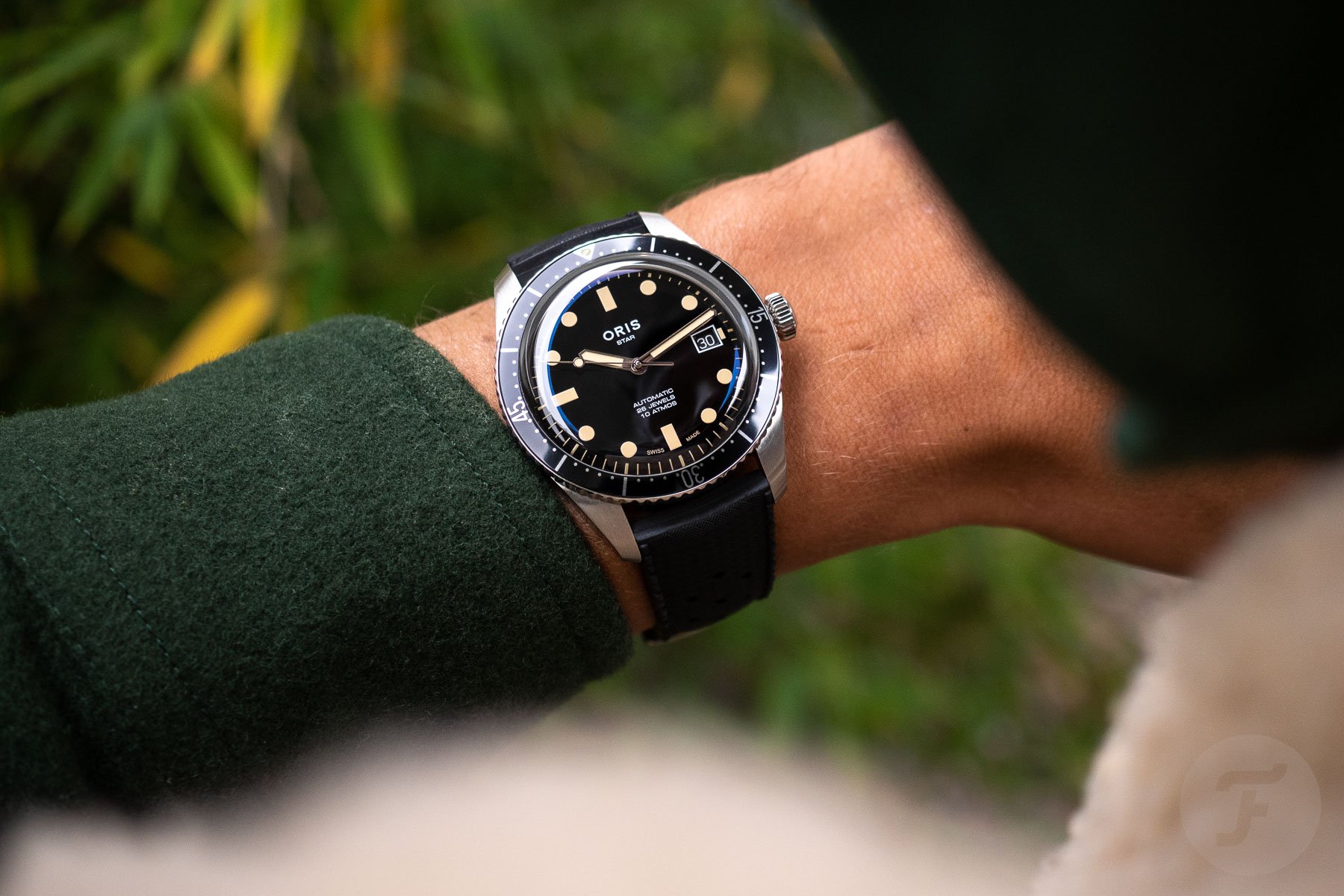 Finally, those eagle-eyed readers might have noticed that the hour hand differs slightly from that of Oris' regular Divers Sixty-Five models. How? Well, it has the split removed. This makes the hand in line with the 1968 Oris Star. While we have changed and tweaked a few things, there were some things we resolutely refused to switch up, the hand being one of them. It may seem like such a small thing to be so anal-retentive about, but it was the right thing to do. The split makes much more of a subtle visual impact than you might expect. So much so that it was one of the first things we noticed early in the design process.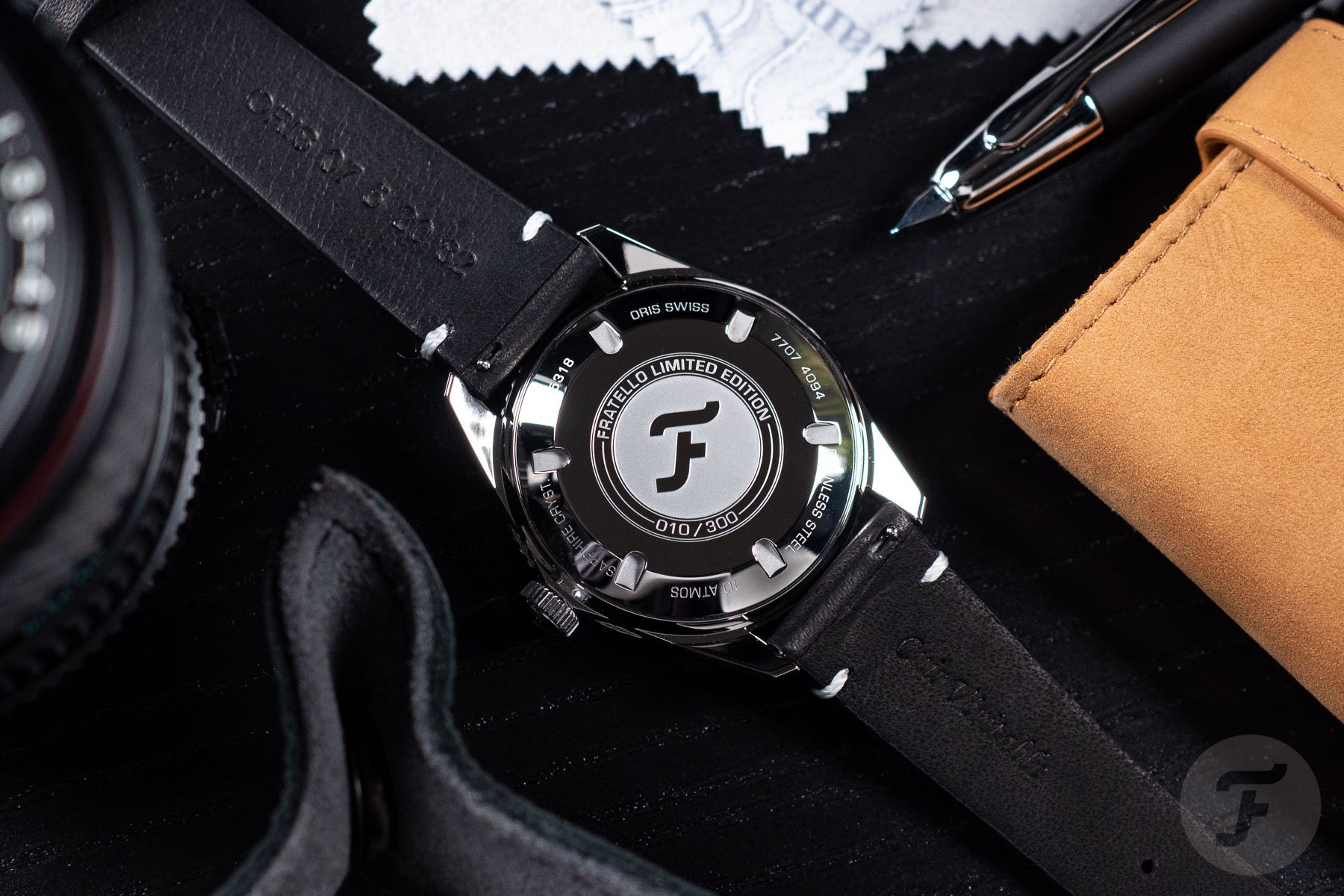 Sticking with the tried-and-tested Oris 733 movement
Oris built its reputation on making solid watches using reliable and easily serviceable movements. The brand has since introduced its impressive in-house Calibre 400, but we chose to stick with Oris' Sellita-based caliber 733. The key factor in this decision was ensuring that this watch remained more affordable to the Fratelli. A Calibre 400 may have been more technically impressive, but it would also have prevented many people from getting the Fratelloris 2.0 on their wrists, and we are about inclusivity here at Fratello. This price point is Oris' bread and butter and possibly the most familiar to its fanbase. So, if it ain't broke…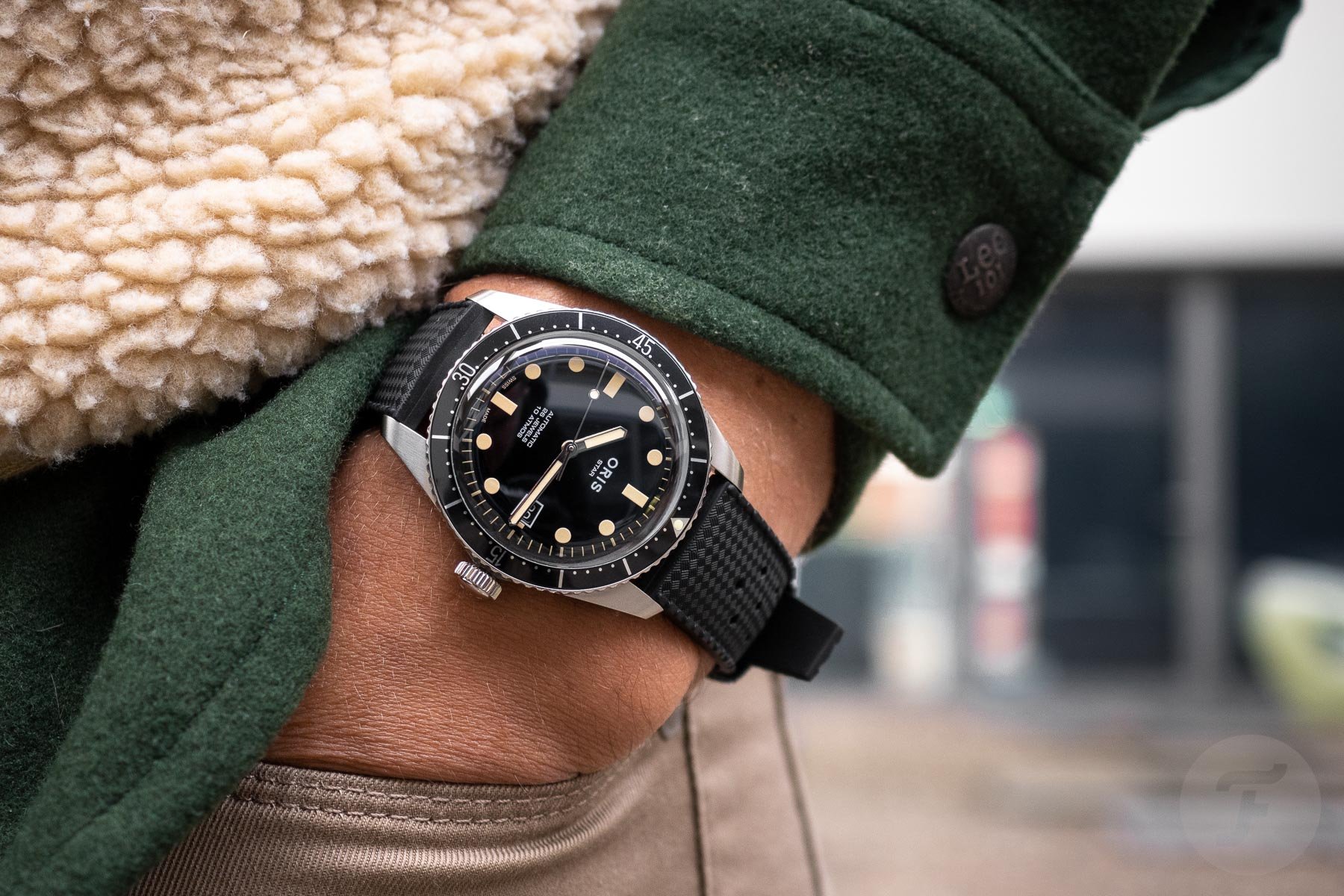 Serving a slice of strap versatility
A vintage-inspired watch needs a vintage-inspired strap. As such, we chose one of Oris' lovely black calf-leather numbers with a simple white side stitch. Before someone points out that a dive watch and a leather strap are not a match made in heaven, bear with me. The leather is for dry activities. You can switch over to the additional black Tropic-style rubber strap that we have included for a little water-based fun. Thanks to the quick-release spring bars, switching between the two straps is a breeze.
And thanks to the fairly standard 20mm lug spacing, you can also fit any regular 20mm aftermarket strap. If you want a break from the leather or rubber straps included in the package, you can experiment to your heart's content. If you want to slap on that pink-and-yellow NATO that you've been saving for a special occasion, then go for it!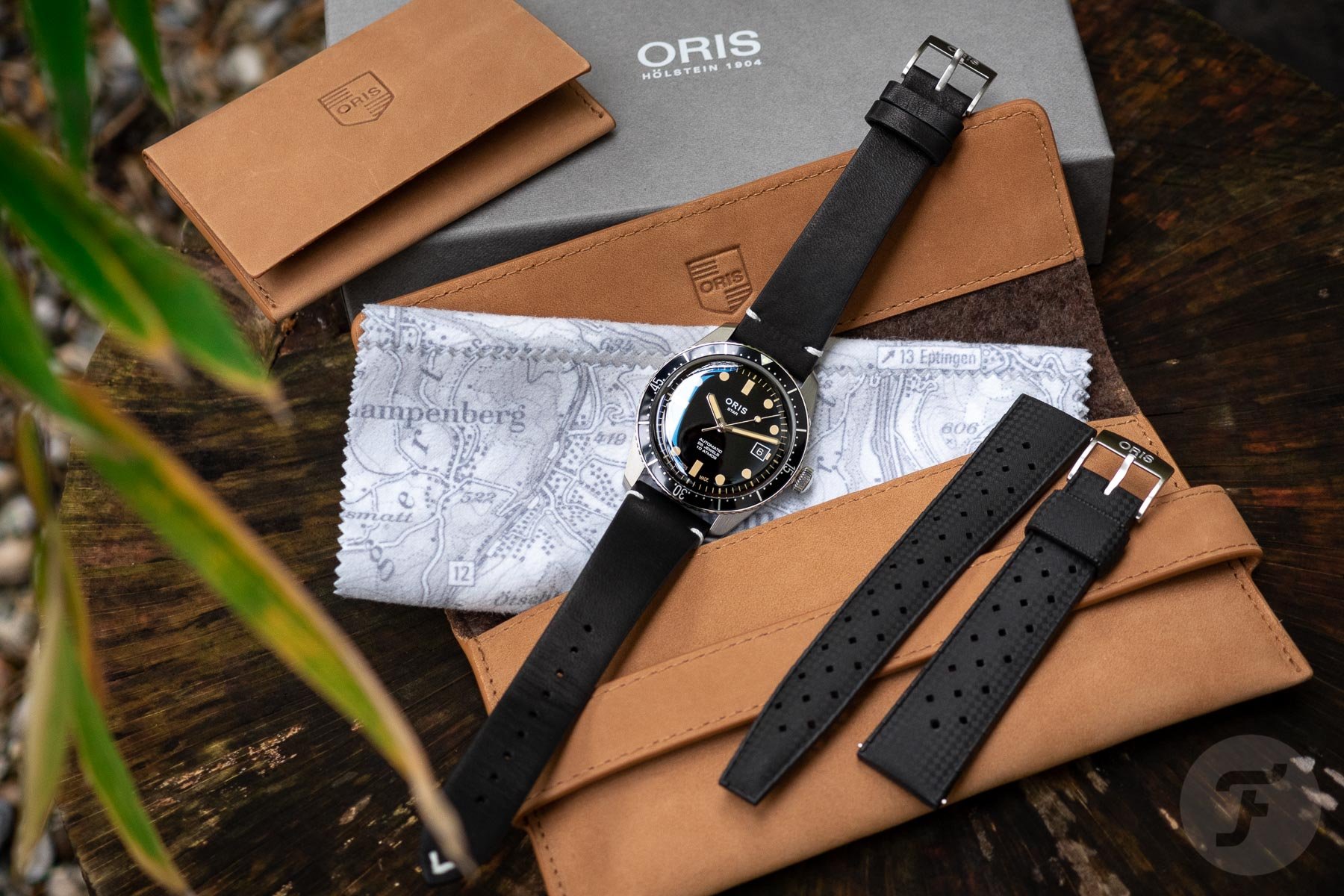 Oris Divers Sixty-Five Fratello Limited Edition price and availability
We have worked with Oris to produce 300 pieces of the Oris Divers Sixty-Five Fratello Limited Edition. Of those, 250 are available right now from the Fratello Shop. Oris will distribute the remaining 50 pieces to its boutiques worldwide. We're incredibly proud of the result of the project, and we hope that you're excited as we are. Priced at €2,299 including 21% Dutch VAT (€1,900 excluding VAT), the watches are available for shipping within five business days. The Oris Divers Sixty-Five Fratello Limited Edition also comes in a light brown soft leather pouch and a protective gray outer box.
To secure yours in time for Christmas (who doesn't want to carve the turkey with a fancy new watch on the wrist?), you can visit the Fratello Shop right here!
Watch specifications
Model
Divers Sixty-Five Fratello Limited Edition
Reference
01 733 7707 4094
Dial
Black glossy dial, original Oris typography and Star designation, date window at 3 o'clock, "vintage" Super-LumiNova for the hour markers and hands
Case Material
Stainless steel
Case Dimensions
Diameter: 40mm - Thickness: 13mm - Lug-to-lug: 48mm - Lug-width: 20mm
Crystal
Anti-reflective sapphire
Case Back
Stainless steel case back with special engraving and numbered xxx/300
Movement
Oris caliber 733 (SW200-1 base): 28,800vph frequency, 26 jewels, 38-hour power reserve
Water Resistance
100 meters / 10 bar
Strap
Black leather calf strap (20/16mm) with "Oris" signed buckle, and an additional rubber Tropic-style strap (20/16mm) with "Oris" signed buckle
Functions
Time, date, diving-scale bezel
Price
€1,900 excluding VAT (for EU residents, local VAT rate will be applied at checkout)
Warranty
Two-year international warranty
Special Note(s)
A limited edition of 300 pieces with each watch individually numbered. The watch comes in a light brown leather pouch.