Andreas's 13 Alternatives To Rolex And Patek Philippe Sports Watches
One man's take on the choices out there...
The variety of luxury sports watches is continually growing. More and more brands are extending their offerings by this category. But, are these new alternatives better than the classics? Are they alternatives at all? That depends on your requirements. Here are 13 alternatives to Rolex and Patek Philippe sports watches.
It has become a matter of course that the popular sports watches from Rolex and Patek Philippe are not available to the average watch aficionado. The demand is vast, and the supply is scarce. Unless you are willing to pay a considerable premium on top of the already high prices for these watches, you will end up on a potentially endless waiting list. Therefore, any watch that is available to you already is a better alternative in some respects.
Another aspect of these watches is their well-known design. Brand identity is one of Rolex's outstanding qualities, and many can undoubtedly identify a Rolex as a Rolex at first glance. The same applies to Patek's sports watches. This excellent recognition factor comes at the price of a design that has hardly changed over the past 50 years. Wearing an icon has a value, but from time to time, you need some variety. In this regard, any recent design is a better alternative.
Let me present to you a selection of 13 watches, from Anonimo to Zenith, that I all consider better alternatives to the classics.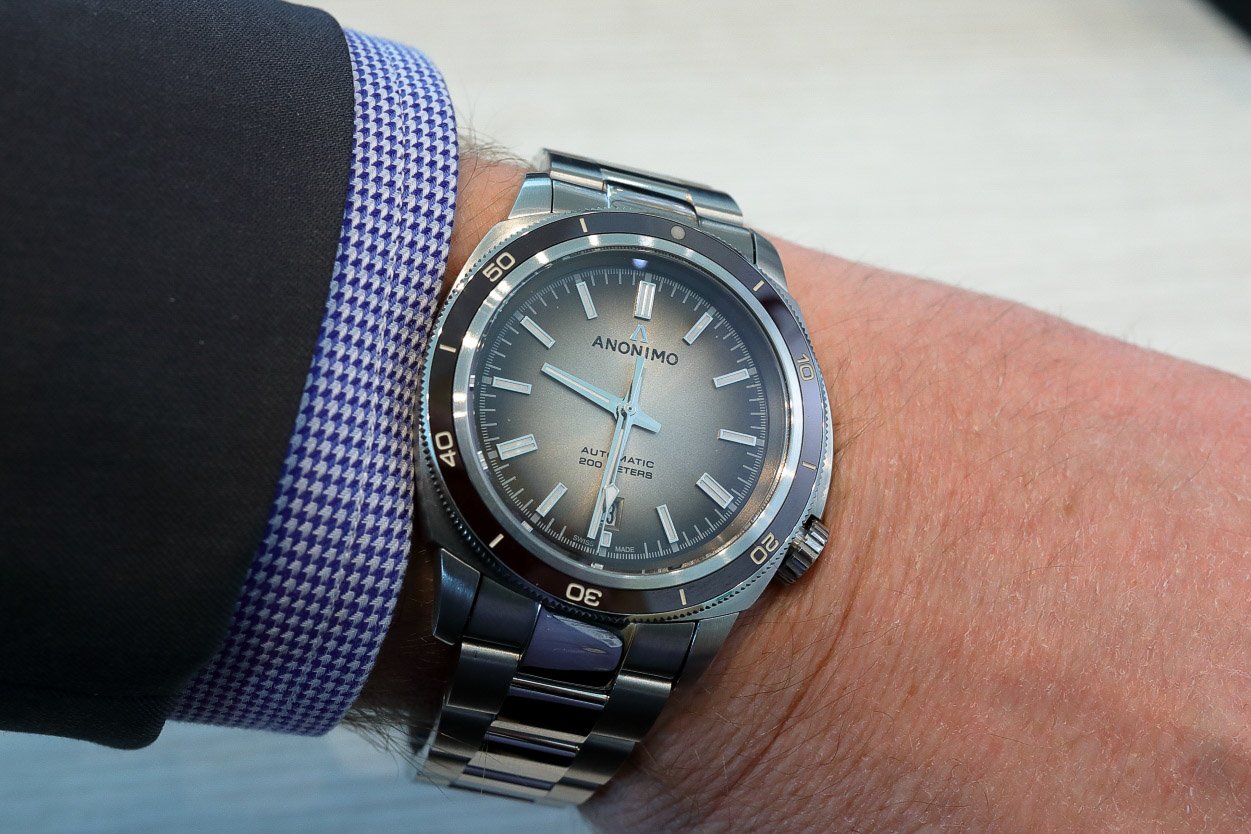 Anonimo Nautilo Vintage Chocolate
The Nautilo Vintage from Anonimo brings bold Italian style to your wrist paired with a rather attractive vintage touch. This is a dive watch that doesn't appear as such at first sight because of the rotating bezel's slenderness. The gradient dark brown on the dial of the model called "Chocolate," combined with the slender bezel creates a lovely vintage look.
The cushion-shaped case makes this watch appear bigger than the actual size of 42 mm would suggest. This watch looks great on a leather strap, but the steel bracelet makes it complete. For CHF 2,290 (on a leather strap) or CHF 2,590 (on the steel bracelet), it can be yours.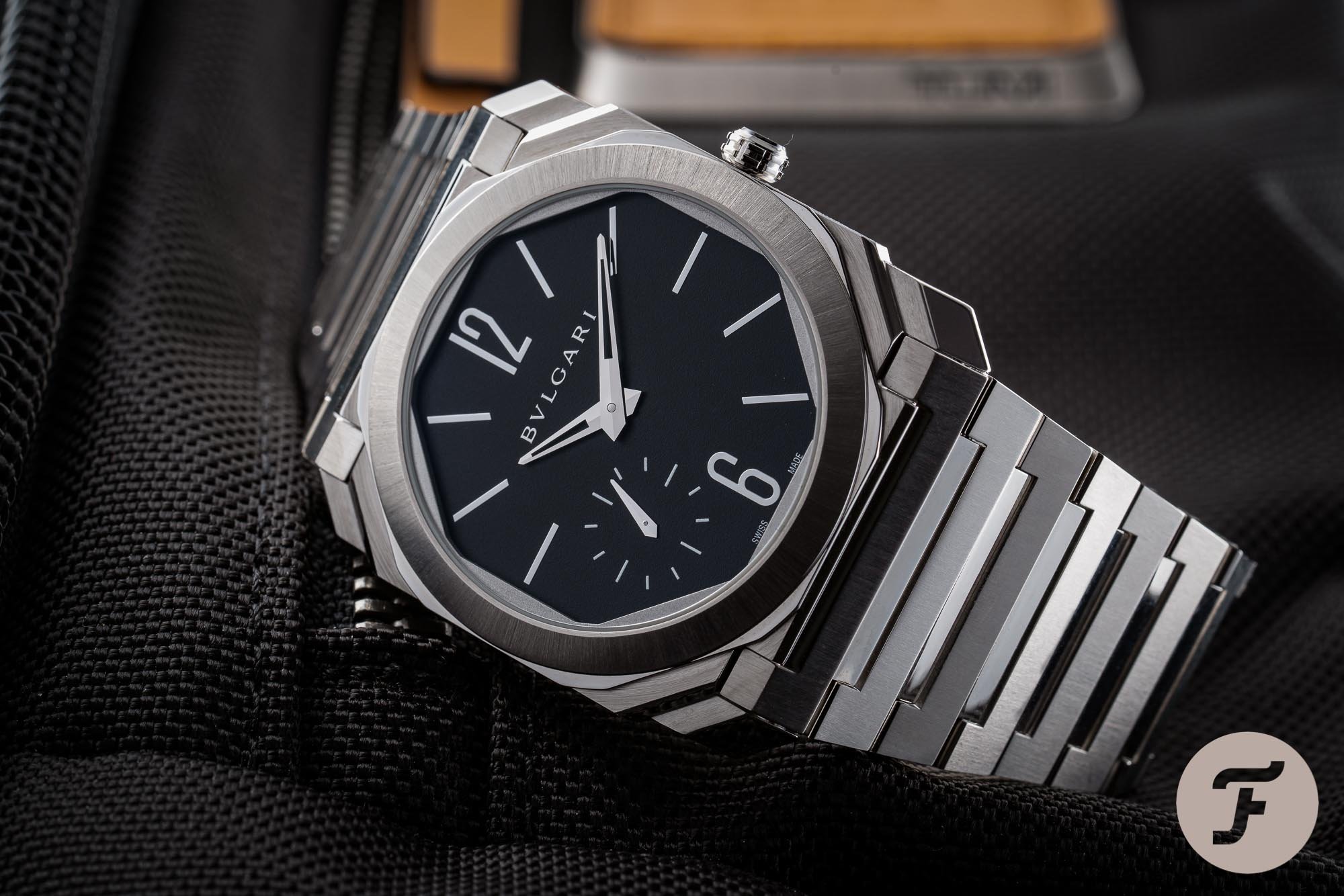 Bvlgari Octo Finissimo S
The Octo Finissimo is a gorgeous watch. In the S version with satin polished steel surfaces, Bvlgari even improved it. Having Italian roots like the Anonimo above, its design is bold, and it looks much bigger than 40mm. Again it is the shape of the excessively faceted case that creates this effect. Moreover, this case is extremely thin at 6.4 mm.
The ultra-thin automatic movement inside this watch is beautifully decorated. Next to the unusually shaped case, the bracelet is the key element in this watch's design. This bracelet is not just the device that attaches this watch to your wrist. It is a piece of jewelry on its own. At CHF 11,500, this watch is not cheap but worth its price.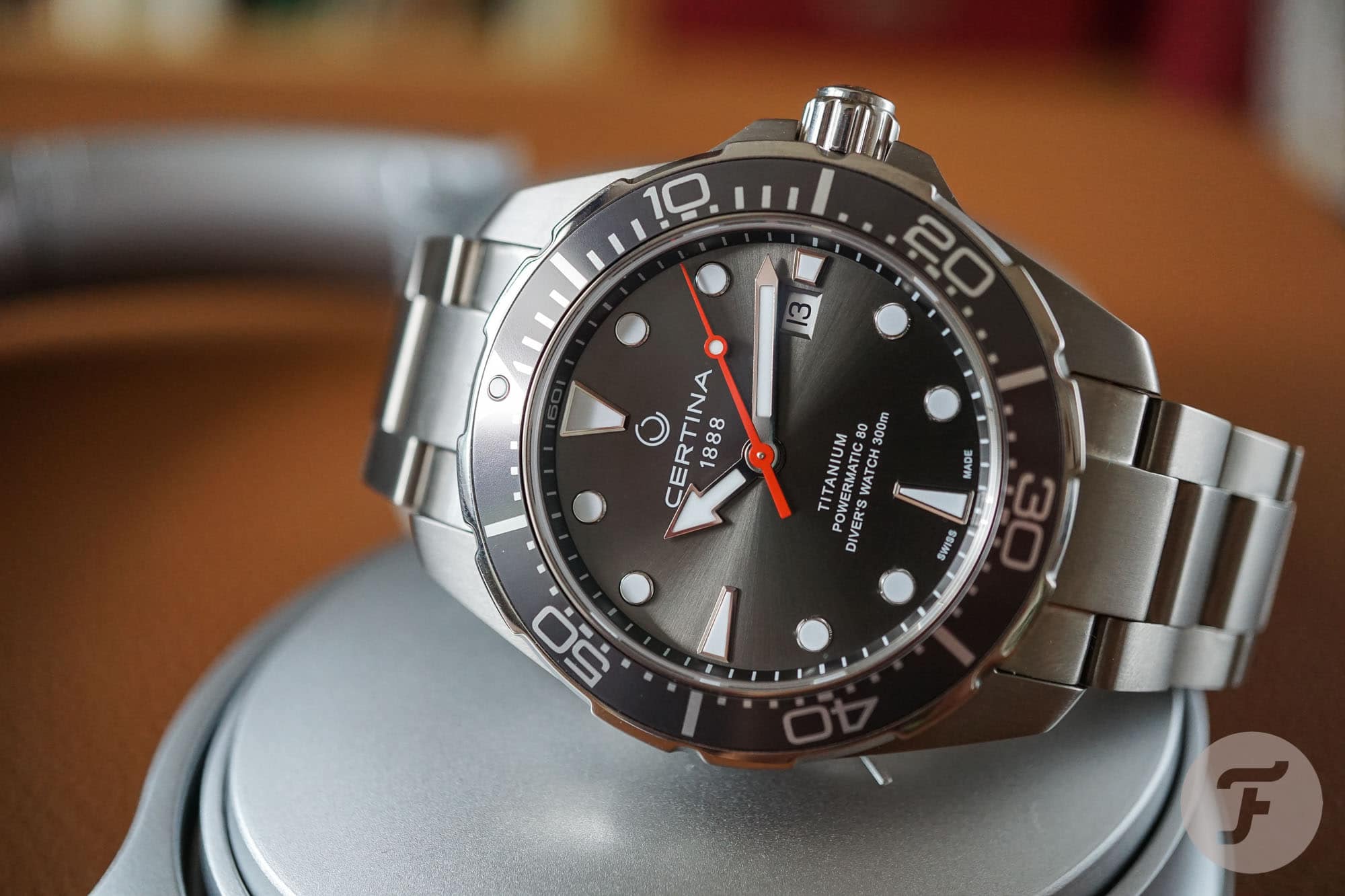 Certina Action Diver Titanium
Certina offers a cool dive watch with a strong appearance for just below CHF 1,000. The Action Diver Titanium plays with differing nuances of gray on the dial, the bezel, and the case made of that eponymous material. The red seconds hand is the only contrasting element.
In my view, titanium is the perfect material for a dive watch because it offers far more resistance to corrosion by seawater than steel. Moreover, titanium's little weight comfortably compensates the usually bulky dimensions of dive watches.
The robust bracelet is closed by an elegantly looking folding clasp that offers a simple-to-handle extension mechanism. The watch is driven by the tried and tested Powermatic 80 movement offering 80 hours of power reserve. The price of the Action Diver Titanium is CHF 980.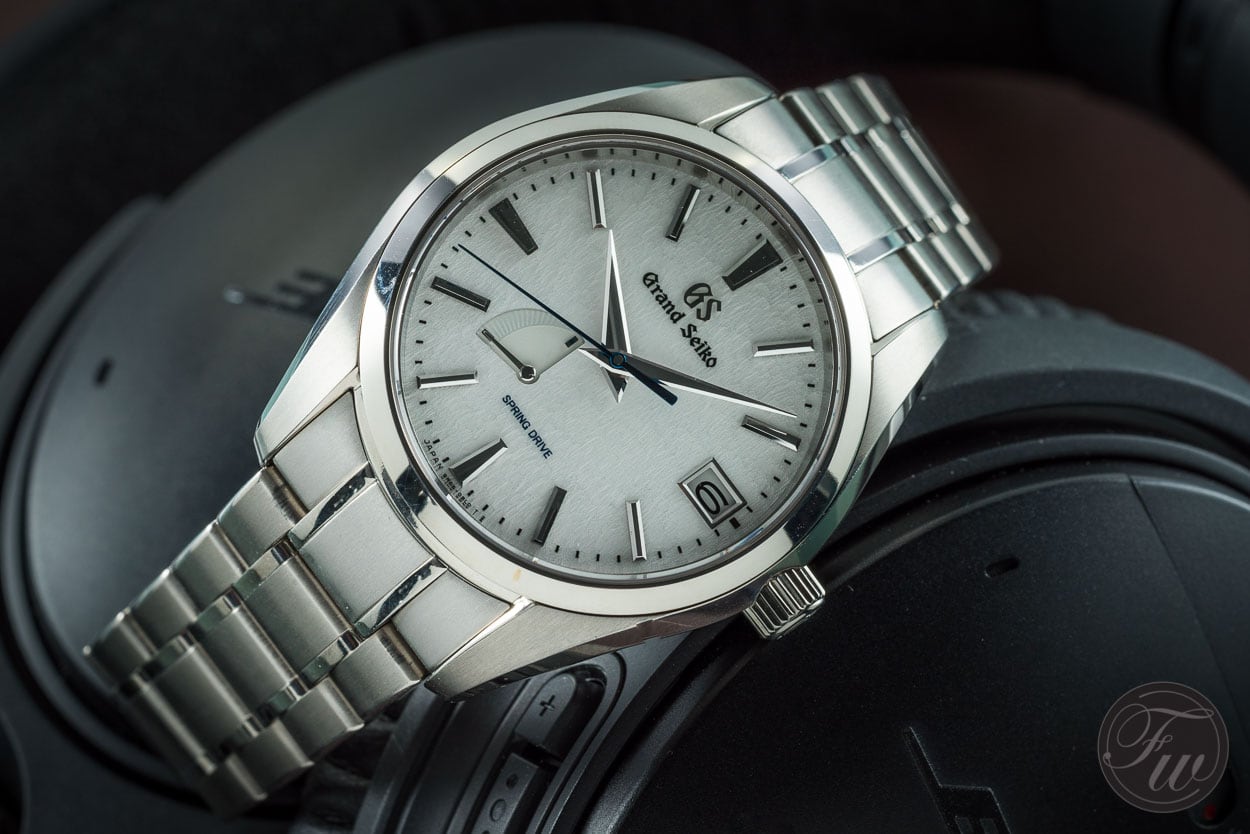 Grand Seiko Snowflake SBGA211
Grand Seiko's SBGA211, the Snowflake, on the one hand, is a very classic watch because of its design. On the other hand, it is rather modern due to its Spring Drive movement.
The level to which every detail on the dial and the case is finished is amazing. The depth and structure you discover in the signature dial is an experience. Yes, there is the never-ending debate whether an automatic watch with three days of power reserve needs a power reserve indicator on the dial. Some (like Robert-Jan) are bothered by the fact that case and bracelet are made of titanium. I love it! I also learned to love the Spring Drive movement offering that super smoothly swiping seconds hand and extreme precision.
The diameter of 41mm the height of 12.5mm should match most wrists. Costing CHF 5,920, this watch cannot be called cheap, but for what it offers, this price is still a bargain.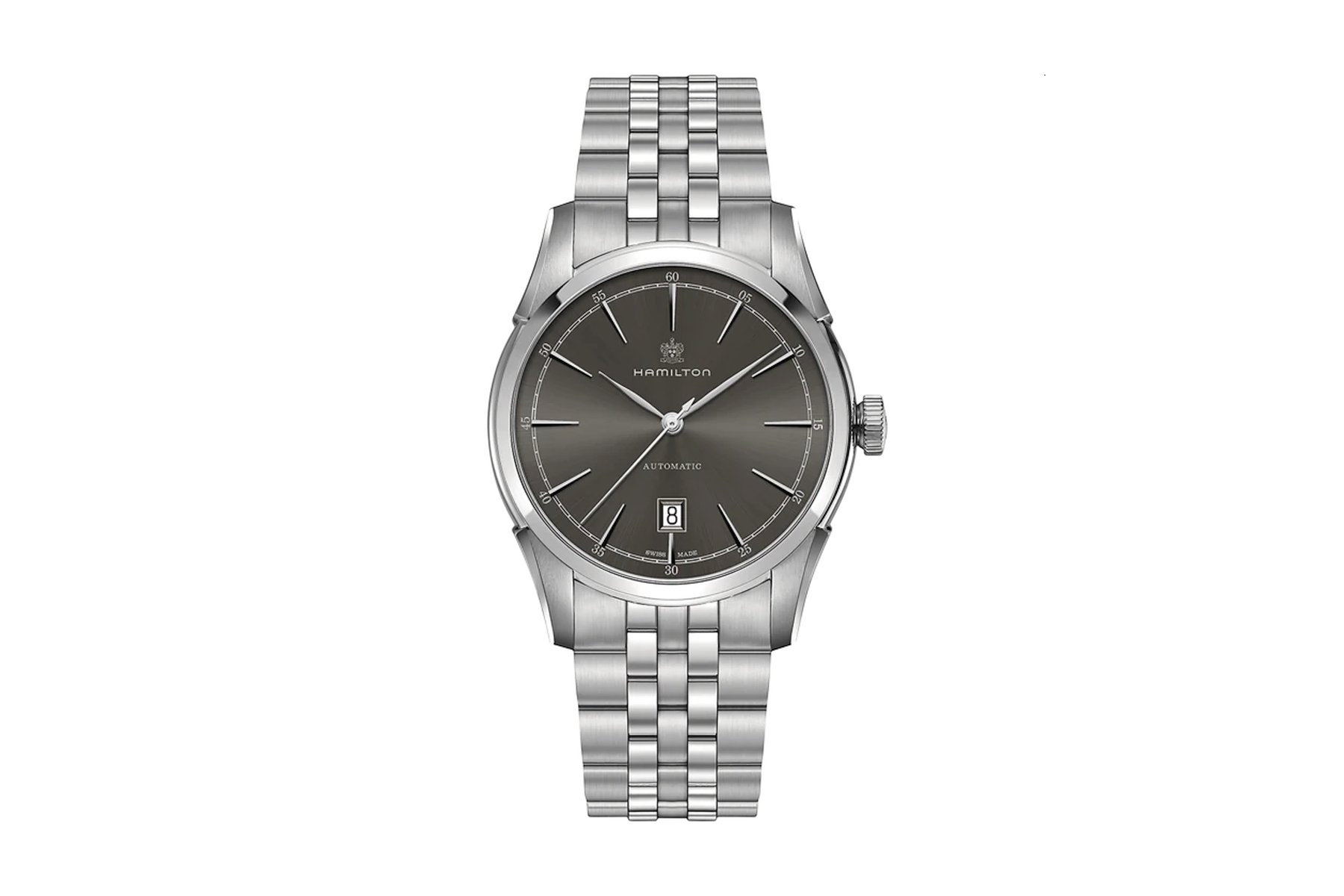 Hamilton Spirit of Liberty Auto
The Spirit of Liberty Auto from Hamilton proves that you can own a great looking elegant sports watch on a steel bracelet for just a shade more than CHF 1,000.
This model is available in different dial colors. My favorite is the dark gray one. Just look at this gorgeous classic layout with those very long and thin hour markers along the railway track chapter ring combined with slim leaf hands. Even the 42mm case offers rewarding sights because of the visually separated lugs with brushed and polished surfaces.
The movement inside the Spirit of Liberty Auto is the Powermatic 80 offering 80 hours power reserve, which Hamilton calls H-10. For CHF 1,020, this watch can be yours.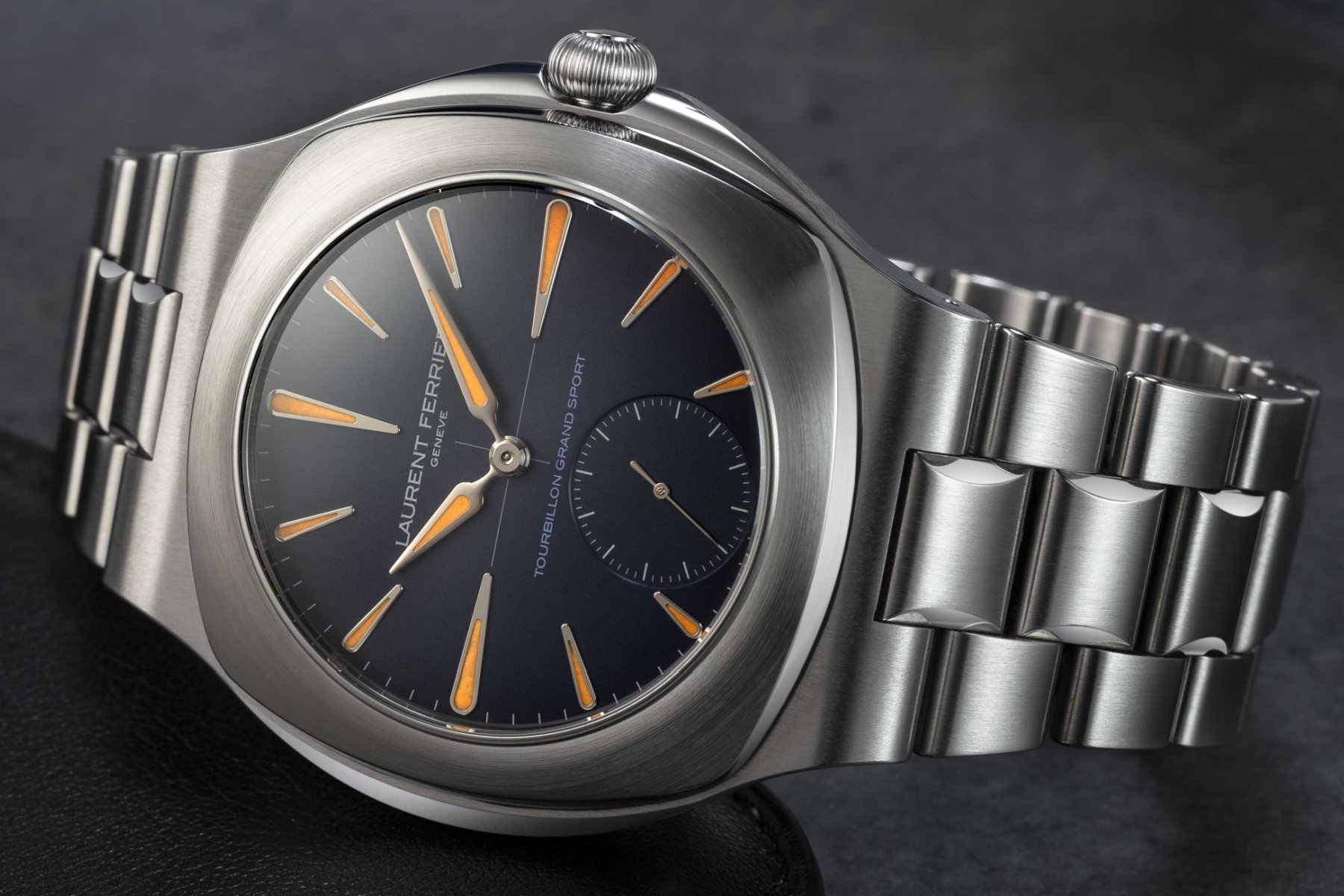 Laurent Ferrier Grand Sport Tourbillon
Laurent Ferrier's Grand Sport Tourbillon is an incredibly beautiful watch in every detail. Turning this watch over reveals its impressive movement. It is the only watch with a highly complicated movement in this selection. But, as the tourbillon is only visible through the sapphire window in the case back, this watch discreetly hides its complexity. At 44mm diameter, it gains a considerable wrist presence.
Even though the version on a steel bracelet is limited to 12 pieces, a few of these are still available. The reason for this might be its price of CHF 172,000. If you are looking for the most prestigious sports watch, you might have found it here.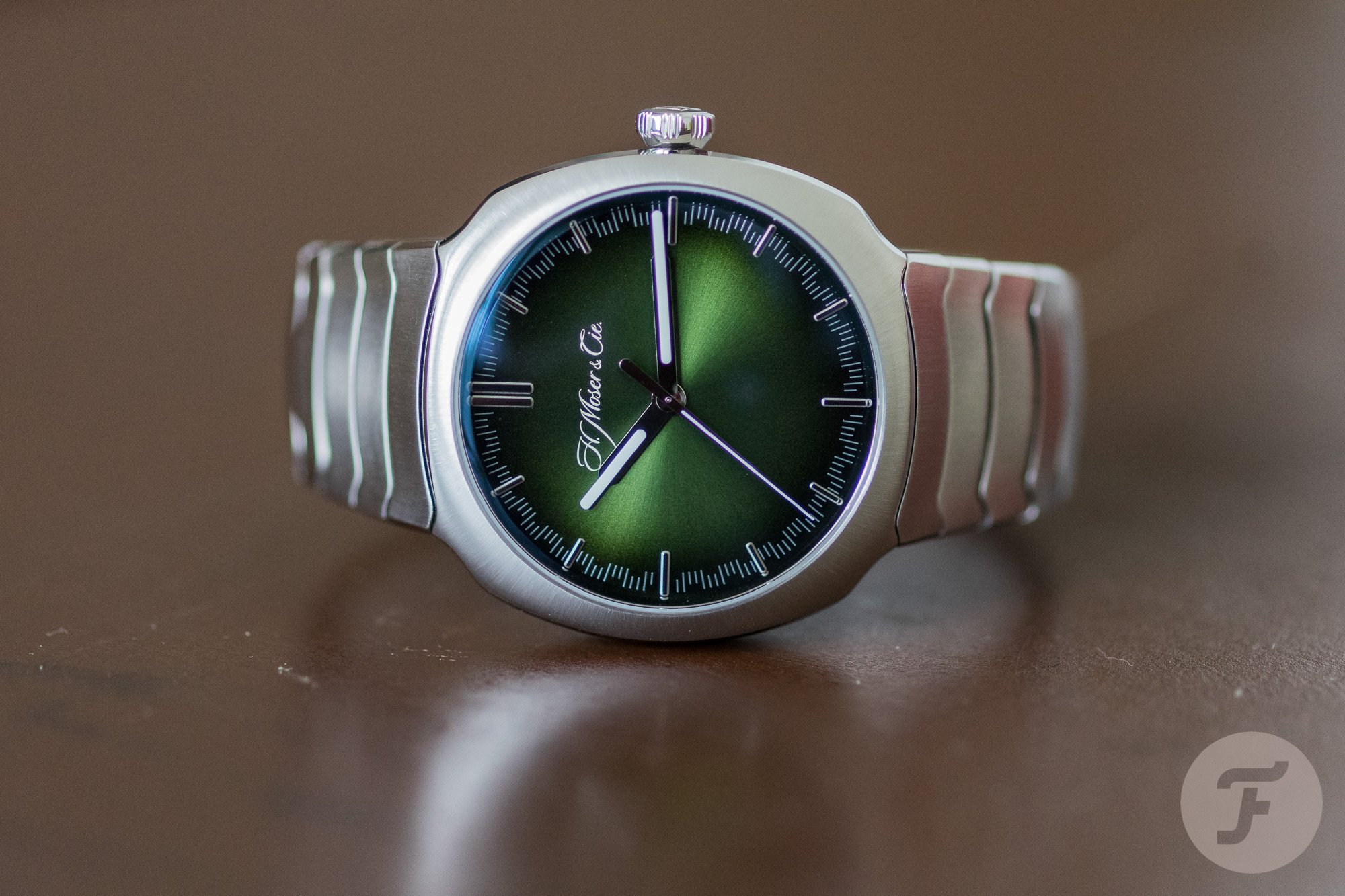 H. Moser & Cie. Streamliner Centre Seconds
After Moser surprised us with the Streamliner Flyback Chronograph, the brand followed through its announcement that this was the introduction to an entirely new family of watches. The Centre Seconds is the next mouthwatering Streamliner model. At 40 mm, it is a bit smaller than the Chrono, and at CHF 19,900, it is a bit less costly. The case, the bracelet, and the movement are all quite tempting. The dial color named matrix green requires a bit of familiarization. With so many brands are introducing sports watches on bracelets now, this one stands out.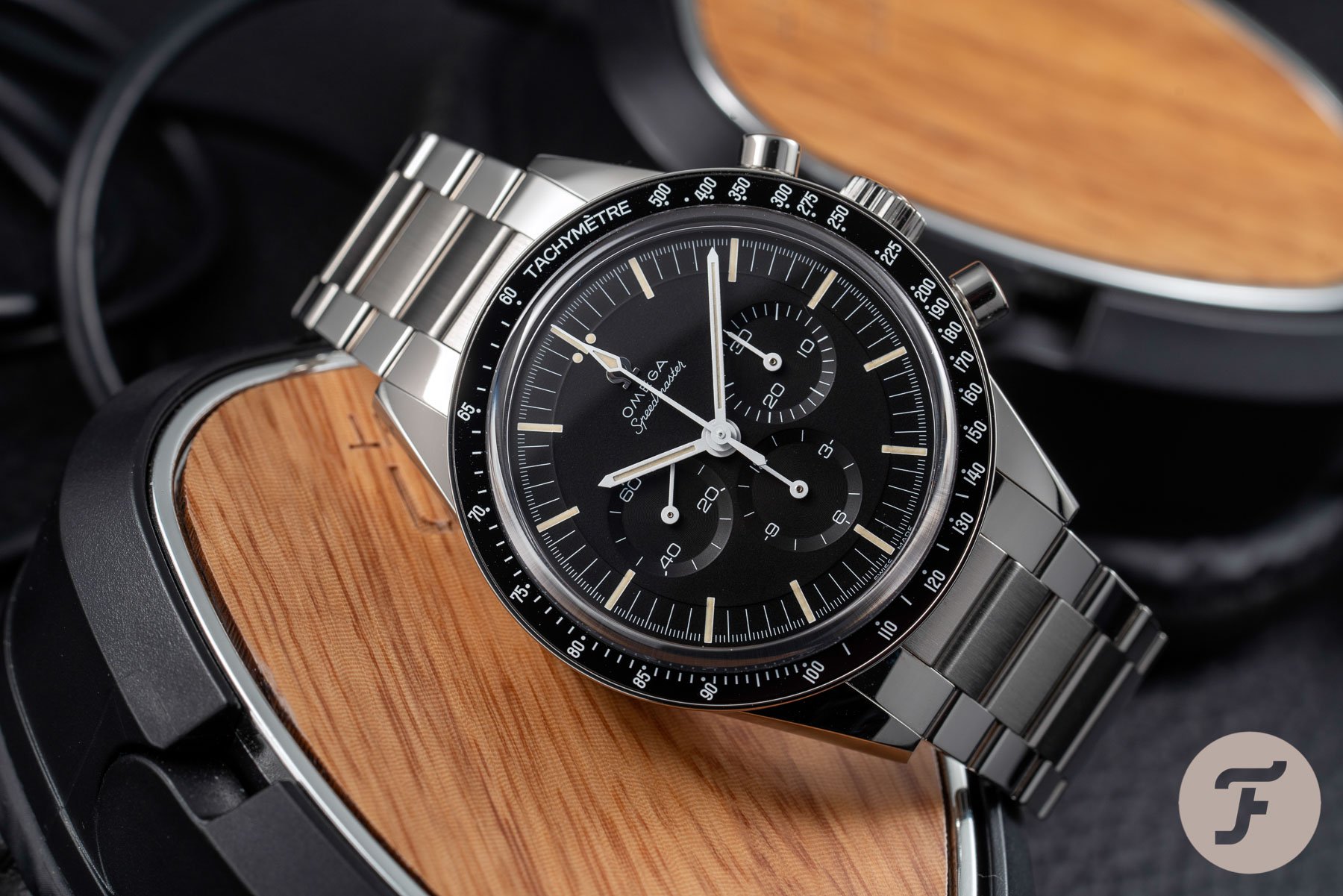 Omega Speedmaster Moonwatch 321 Steel
The Speedy is not only your trusted companion on your regular trips to the moon. It originally also is a cool sports watch. I picked the Ed White reissue here, despite its high price of CHF 13,000, because of the attractive 321 movement and the plain bracelet. When will you snatch your (next) Speedy?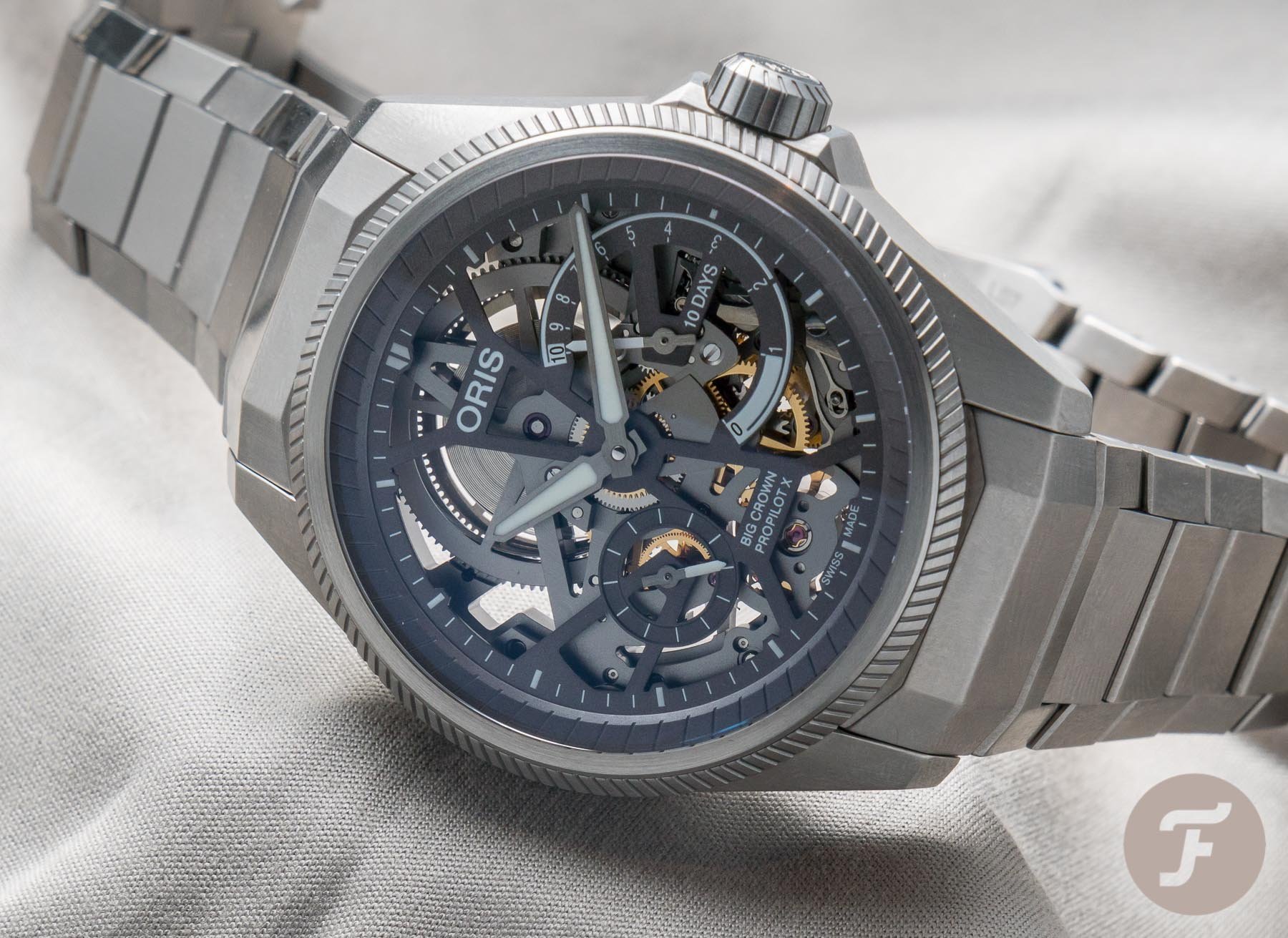 Oris Big Crown ProPilot X Calibre 115
Although there have been several convincing novelties this year, I am surprised that Oris's ProPilot X lost much attention so quickly. Its size of 44mm might be a reason. But the stealthy appearance of the titanium used as material here should compensate for this.
Every aspect of this watch still quite positively surprises me. There is the edged but smooth case with the distinctive bezel, the remarkable bracelet with the unique folding clasp, and the movement. That impressively open-worked movement with its layered design in a modern look and ten days of power reserve forms this watch's main attraction. At the price of CHF 7,200, this still appears as quite an attractive offer to me.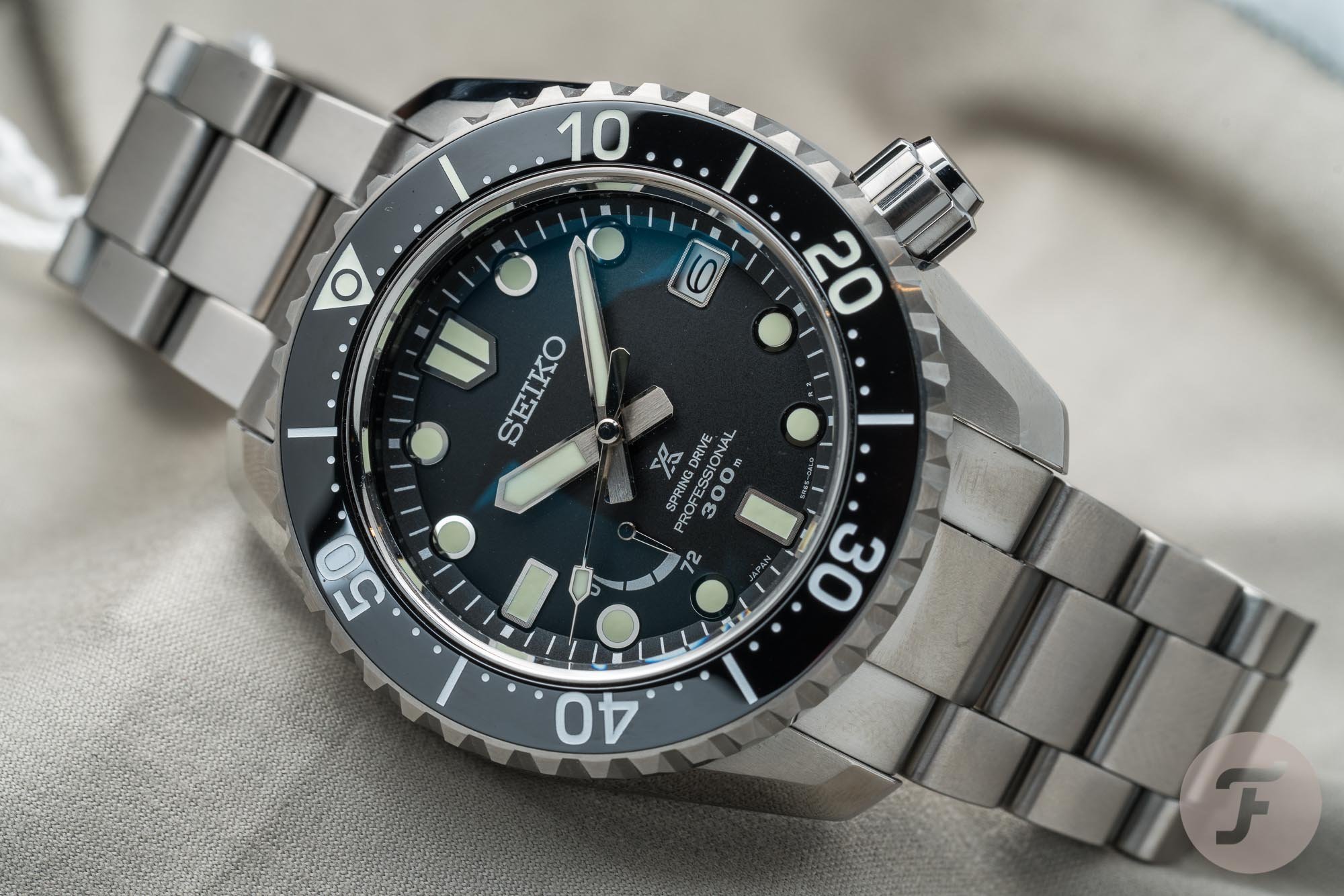 Seiko Prospex LX Diver SNR029J1
This watch strongly impressed me when I held it in my hands for the first time, and it does so whenever I do it again. Seiko's Prospex LX Diver SNR029J1 has been designed by renowned designer Ken Okuyama and won the dive watch category of GPHG in 2019. Every little detail of this watch appears excessive. But not in a way that puts you off. Rather, in a way that fascinates.
The Prospex LX Diver is massive at almost 45mm diameter and nearly 16mm thickness. Titanium as material for case and bracelet makes this watch wearable and perfectly prepares it for its application as a professional dive watch. The folding clasp offers a comfortable fine adjustment that allows you to change the bracelet's size without taking off the watch.
This watch is a transition piece between Seiko and Grand Seiko. Despite being a Seiko Prospex, it features the finishing, the Spring Drive movement, and the price of a Grand Seiko. It costs CHF 6,400.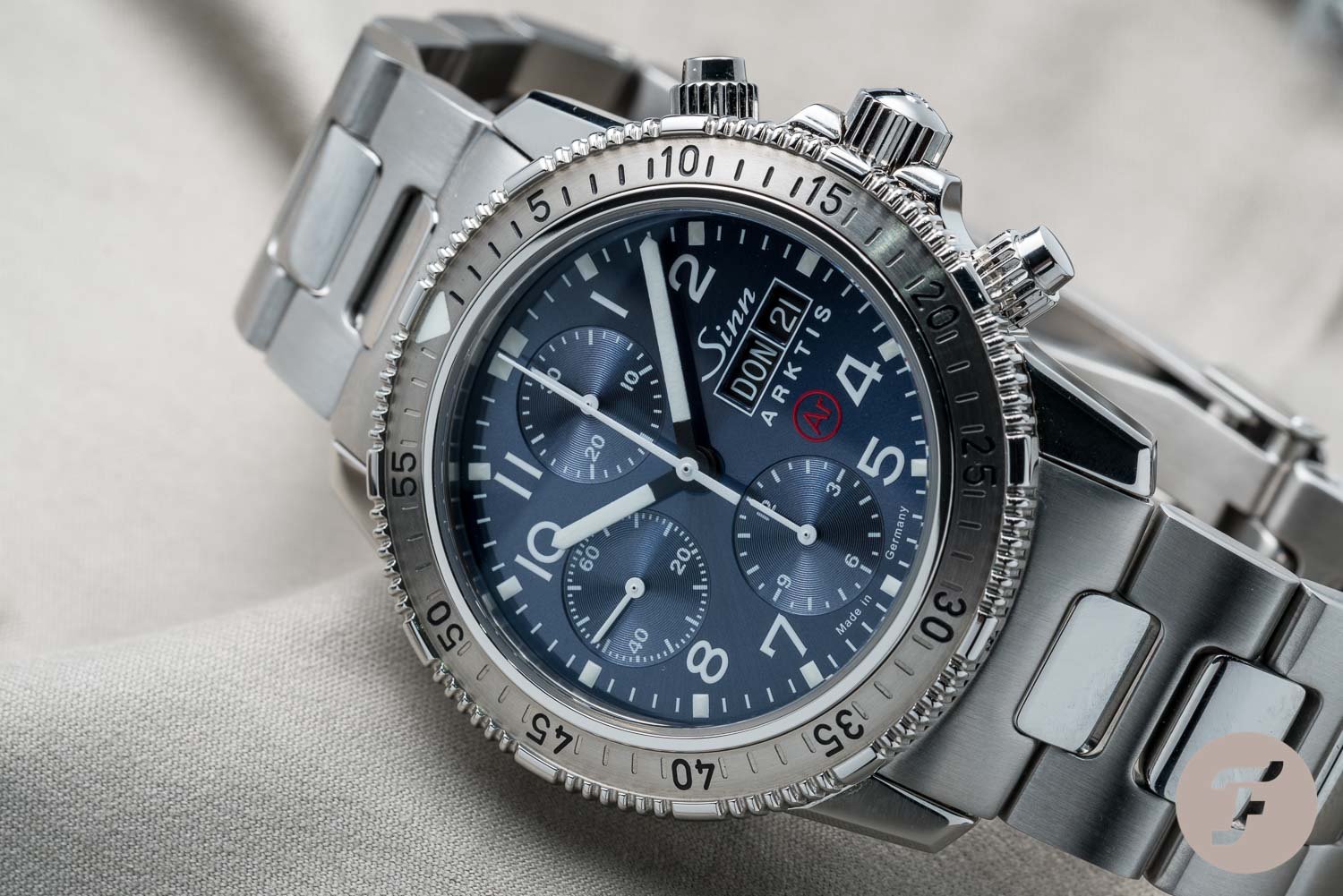 Sinn 206 Arktis II
In 2019 Sinn reissued one of its signature models, the Arktis, as the 206 Arktis II. The original watch's most significant feature was its resistance to a temperature range from -45 to +80 degrees centigrade, which Sinn carried over to the re-edition. The prominent recognition factor of the original Arktis was a wonderful blue dial, and that's present in the Arktis II as well.
This is a diver chronograph on which you can operate the chronograph function down to the maximum depth rating of 300 m. The screws around the chronograph pushers are not functional. These have been added purely as decoration in reminiscence of the first Arktis watch, which needed these. At 43mm diameter and 17mm thickness, this watch is quite substantial.
Despite its substantial dimensions, this is an excitingly beautiful watch. The price is €3,690.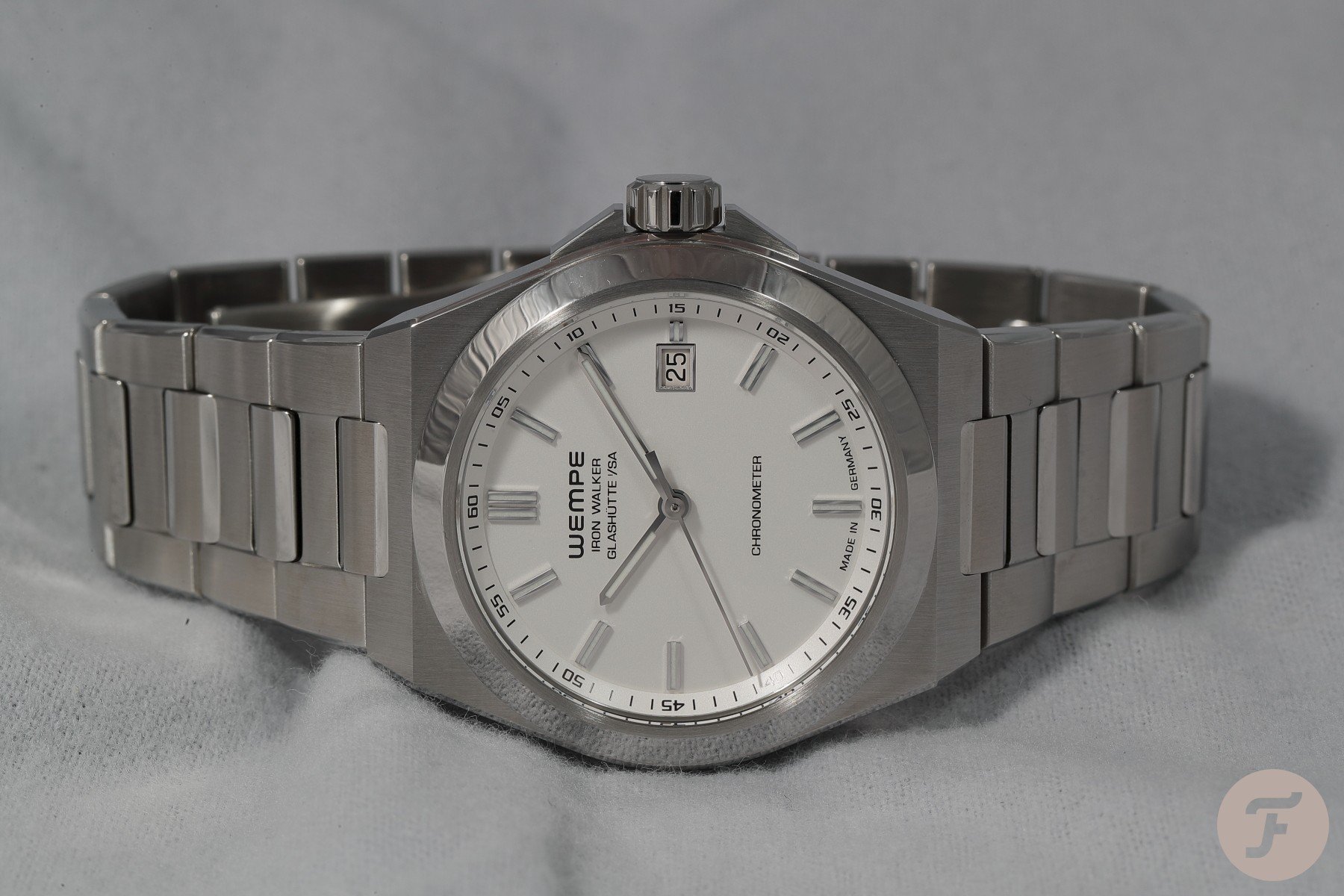 Wempe Glashütte Iron Walker Automatic
Via its brand Wempe Glashütte I/SA, the well-known retailer presented an entirely new family of sports watch models named Iron Walker. The Automatic model is the most simple and yet the most elegant one within this family. It is a very good looking watch with an excellent finish. The solid bracelet matches the case perfectly. Case and bracelet expose the right mix of brushed and polished surfaces, giving a bit of shine and elegance to the overall appearance. This watch is available with a white, blue, or black dial.
40mm diameter and a height of a bit less than 10 mm create a balanced and comfortable composition. The Iron Walker Automatic is driven by an ETA 2892-A2 that Wempe modifies to achieve Chronometer standards and an extended power reserve. CHF 2,550 is a fair price for this watch.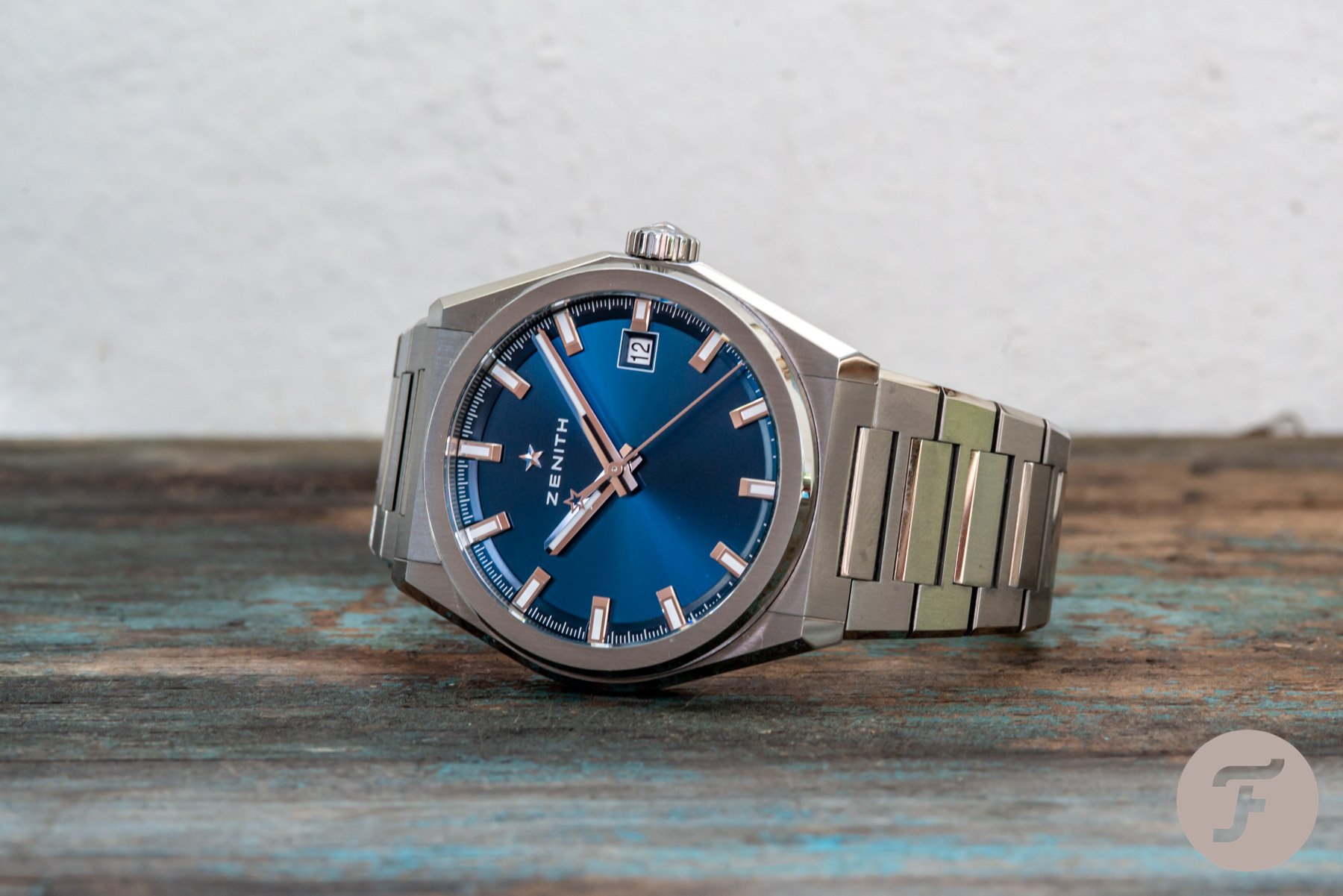 Zenith DEFY Classic
With the new DEFY collection, Zenith introduced a new case shape. This watch case appears simple at first sight, but the longer you look at it, the more complex details you discover. Just as we like our precious time measuring machines to continuously surprise us. The DEFY Classic model with the closed blue dial is the cleanest execution in this collection. This dial is clear but definitely not boring. Even the hour markers surprise at closer inspection. The case measures 41mm.
The bracelet is a feast. Like the case, also the bracelet doesn't scream at you, trying to catch attention. The bracelet looks restrained until you examine it more closely. The case and bracelet are made of titanium.
As this is a Zenith, it is equipped with a fine in-house movement. The price of CHF 7,400 is beyond the zone we consider affordable, but this price is more than justified for what this watch delivers.