Apollo 11 50th Anniversary – A Complete Celebration Guide
Our Comprehensive List of All That's Happening...
Whether you're on the road or interested in taking delivery of a keepsake, we have your guide on how to celebrate the Apollo 11 50th Anniversary.
The Apollo 11 50th Anniversary is a big deal and that means that there's little excuse not to celebrate the golden year of one of man's most incredible achievements.  Whether you're on the road traveling this summer (recall, the Moon Landing took place on July 20, 1969), hanging out at home, or looking for something for your office, there are all kinds of ways to personalize this historic event.  We've scoured the web in search of all things Apollo 11 and while this article will be link heavy and picture short, we hope it's of use.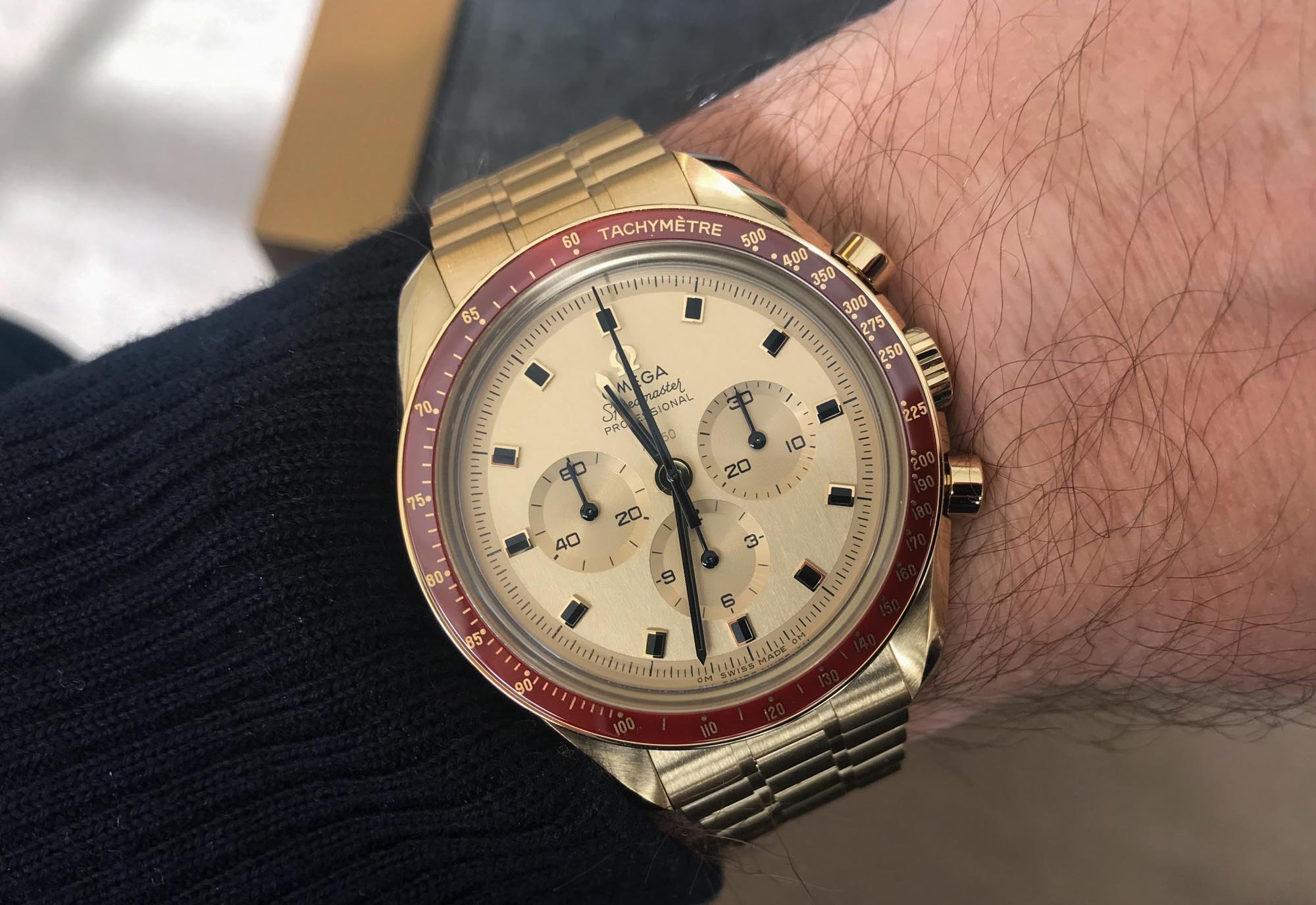 The Watches
On a watch site such as Fratello, we'd be remiss if we didn't kick things off with a quick note on the Omega Speedmaster.  Thus far, we've laid eyes upon two different Apollo 11 50th Anniversary limited editions: one in gold and one in steel with touches of gold.  And yes, there's rumor that a third piece is in the offing.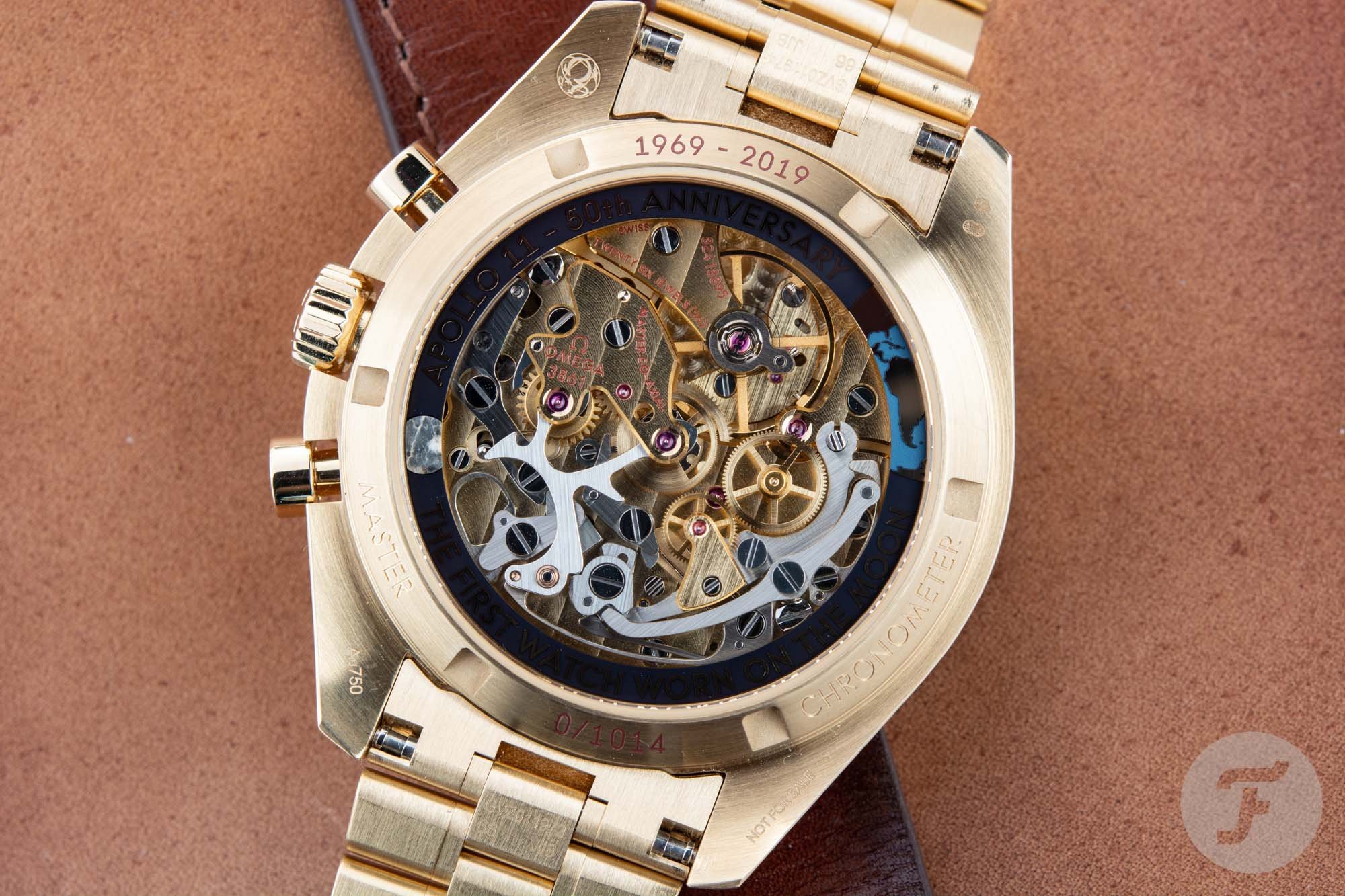 The gold model we reviewed is limited to just 1,014 pieces and will retail for 32,300 Euros.  iT  The word is that production is underway.  We're massive fans of this modern reinterpretation of the BA145-022 that was gifted to the astronauts starting in 1969 and we've mentioned that a few of us have placed orders.  Yes, this is an expensive, but stunning tribute to the Moon Landing.  Head to the Omega site for more information.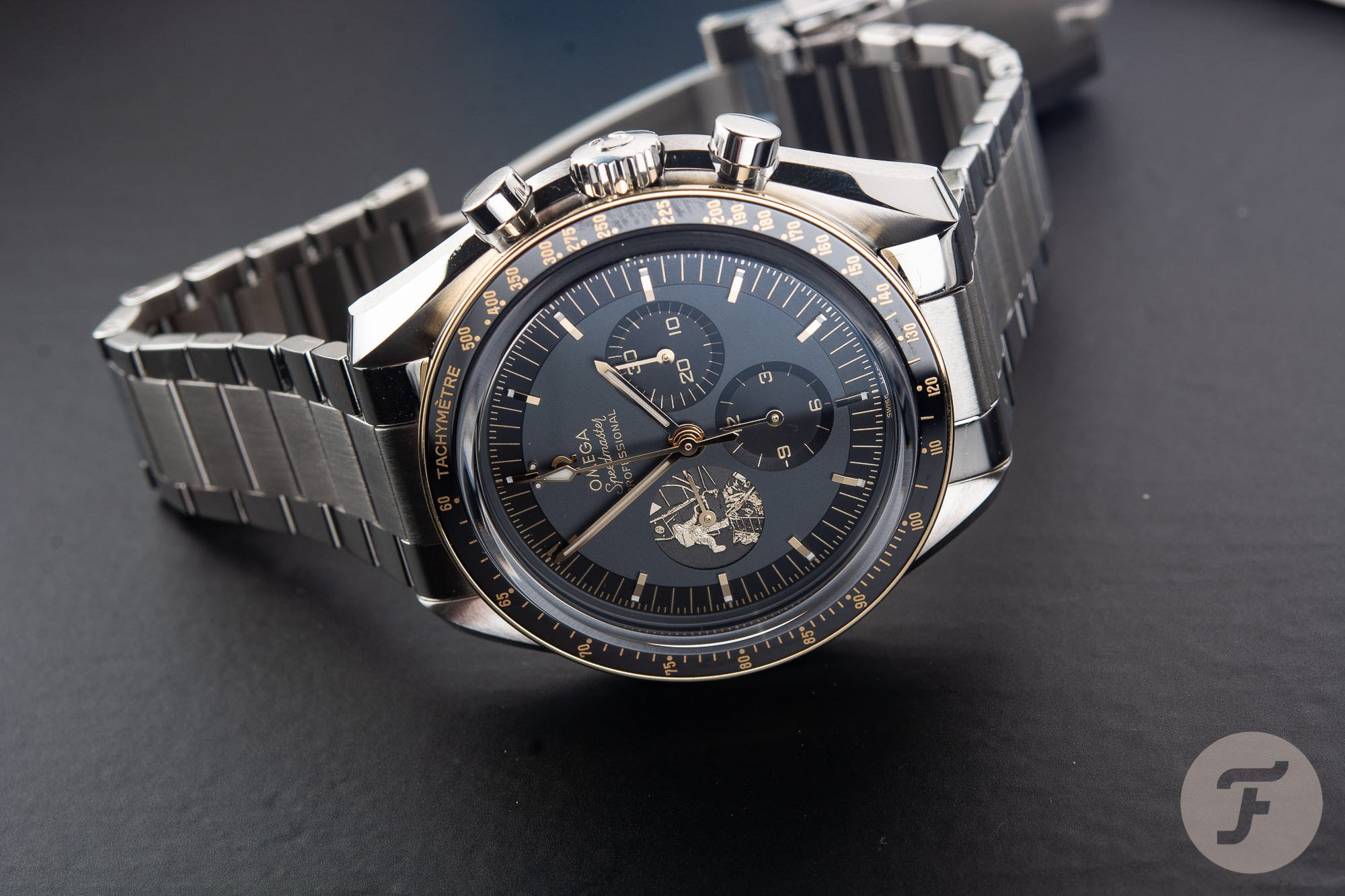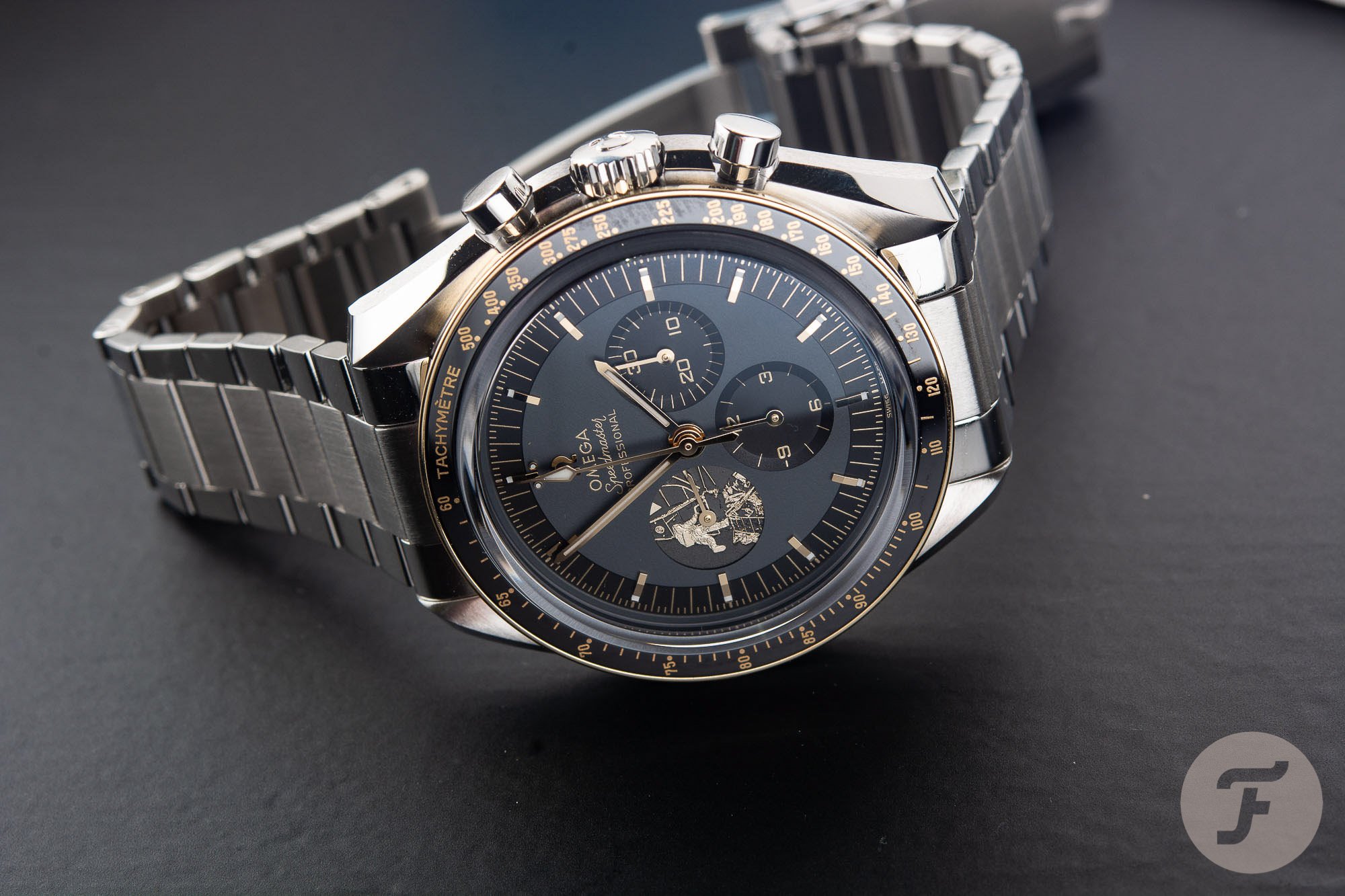 The steel Speedmaster commemorating the Apollo 11 50th Anniversary was released a little over a week ago and while we called it a touch controversial in our review, it's a real tribute to the Moon Landing and Omega's devotion to technology and finishing.  In the metal, this one is a stunner.  Limited to a more accessible 6,969 pieces, the steel version will retail for 9,000 Euros and hit stores in July just in time for the actual date of the landing.  Omega's official site contains all the details.
Celebrate!
Why not indulge in the cocktail Saveur magazine says was created in 1969 at the Savoy Hotel's American Bar in London for the returning astronauts?  Grand Marnier, champagne, grapefruit juice and rose water is all it takes to feel like Buzz, Michael and Neil.  The magazine tells us it's the first thing they drank upon arrival.  Whether that's true or not, it looks refreshing!
Other Objects
We showed you a look at the coins from the United States Mint in a prior episode of This Week in Watches and we're happy to see that some fans jumped on them.  There's a $5 gold coin for roughly $425 and a $1 silver coin and both feature the famous foot print from the lunar surface.  The gold coins have been in and out of stock, but seem to be available right now.  Here again, we've picked up the silver ones and they're beauties.  Head to the US Mint for more details.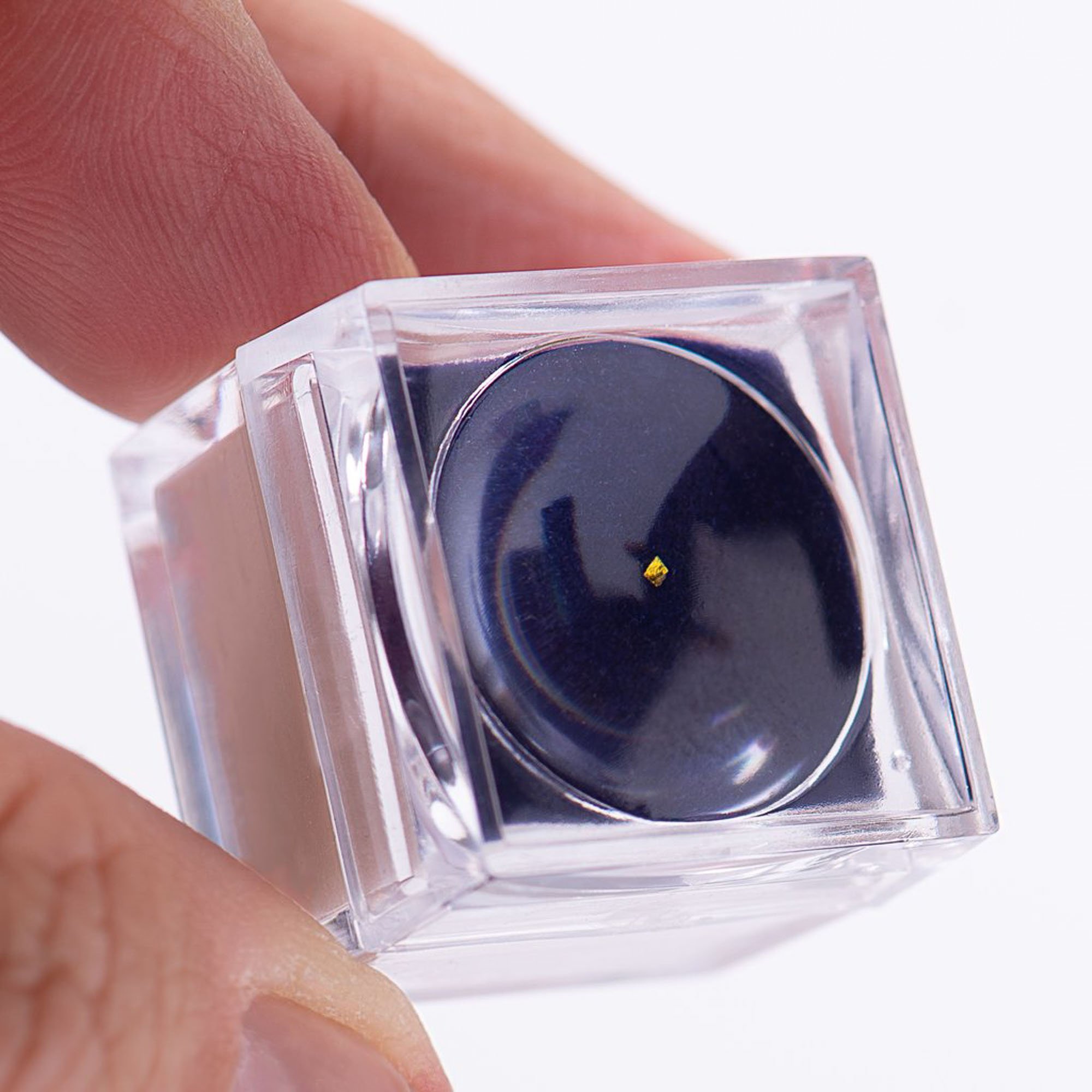 We also reviewed a cool product from Mini Museums where on can buy a 1mm x 1mm piece of command module foil from the Apollo 11.  This actually went to the moon and is the perfect keepsake to celebrate the Apollo 11 50th Anniversary!  The specimen arrives in some pretty neat packaging for $69 plus shipping – RJ and a few of you out there have already ordered.  More information can be found here.
M.S. Rau Antiques has this incredible piece of history for sale in New Orleans that would be perfect for a gala celebrating the Apollo 11 50th Anniversary.  What you are looking at is a brooch presented to Neil Armstrong after the Moon Landing and worn by his wife during a 38-day global "Giant Leap" goodwill tour.  This pin has even seen Queen Elizabeth!  The 18K gold brooch was made by famed jeweler Van Cleef & Arpels and contains 5 rubies to signify the Eagle's landing position while the diamond shows where Armstrong first stepped on the moon.  It isn't cheap, but this is an amazing piece of history.  Head to M.S. Rau's official site for more information.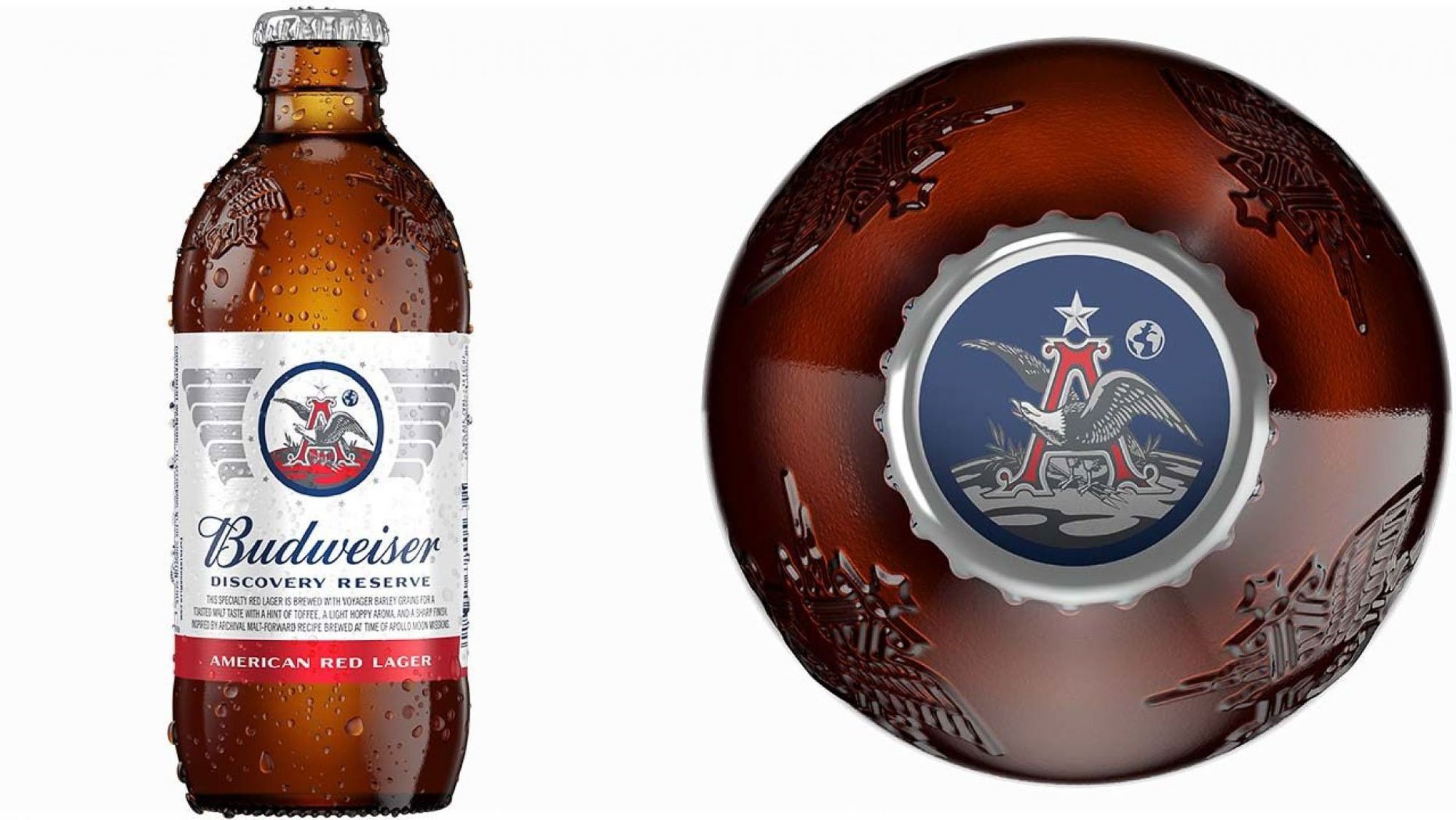 Then there's the Budweiser Discovery Reserve that's now available in the USA.  Whatever you may think of the beer – early reports are fairly positive as it has more depth than normal Bud – the packaging looks cool.  Here's a look at the official press release.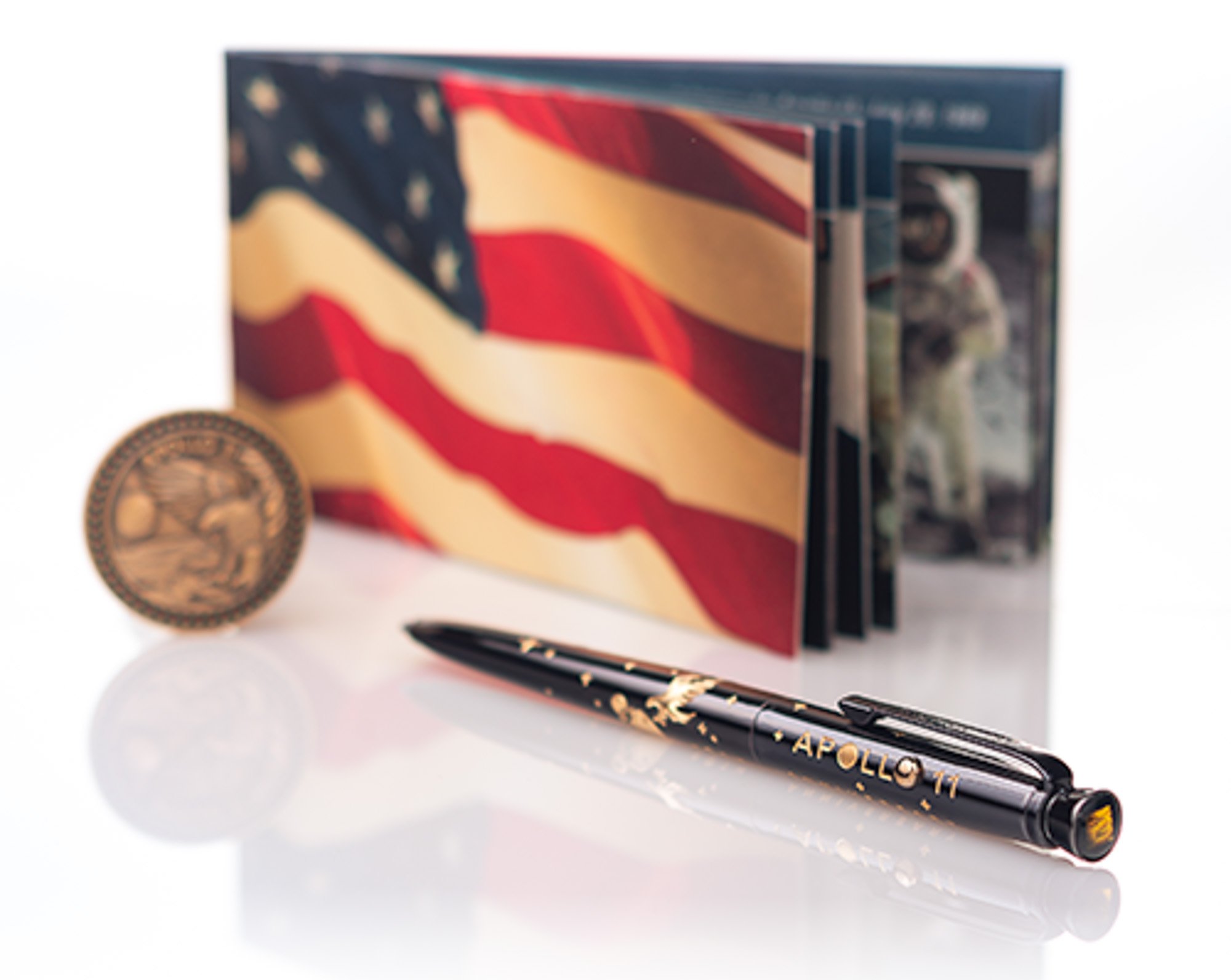 Fisher, maker of the original AG7 Space Pens, gets in on the act with two limited models celebrating the Apollo 11 50th Anniversary.  First off, we have a $700 limited edition of 500 pieces.  It has the same foil we showed above attached to the "cap" of the pen and comes with a commemorative coin.  More info can be found here.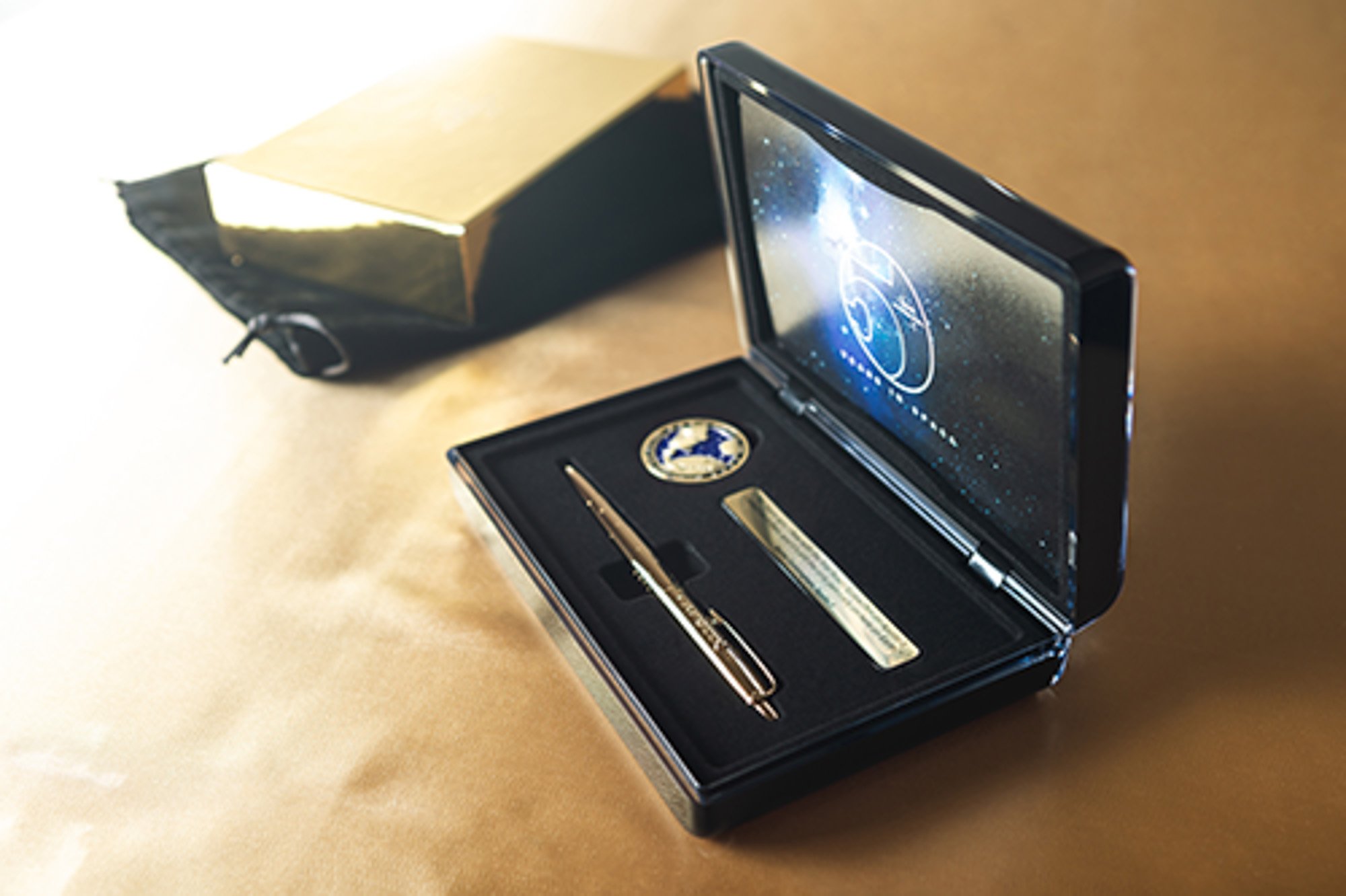 The second piece celebrating the Apollo 11 50th Anniversary is a gold titanium nitride plated brass pen.  It's also limited to 500 pieces and sells for $500.  More info can be found here.  And finally, for those who want to keep their spending a little closer to Earth, the normal edition AG7 sells for $61 and a similar model with the July 20, 1969 engraved on its side sells for $64.  All the AG7's on offer can be found here.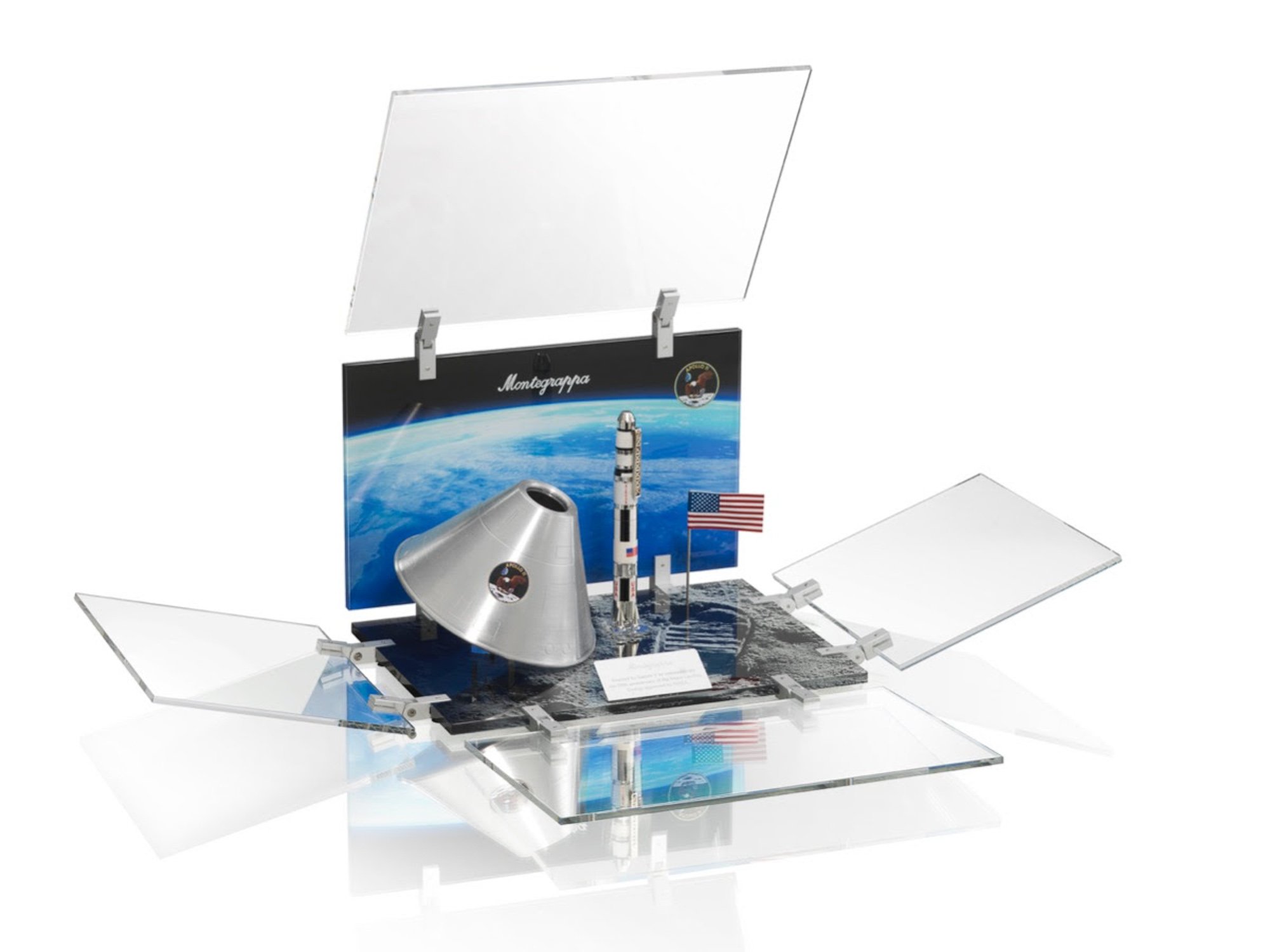 For those of you looking to spend serious money on an officially authorized pen made for the Apollo 11 50th Anniversary, look no further than Italian pen maker Montegrappa.  They're making two different limited versions of a Saturn V-shaped pen – rollerball and fountains will be available.  One is made in silver and resin for 6,750 Euros and the other is gold and titanium for 39,500 Euros.  They're pretty amazing looking, but extremely expensive.  All the detail can be found here on Montegrappa's official site.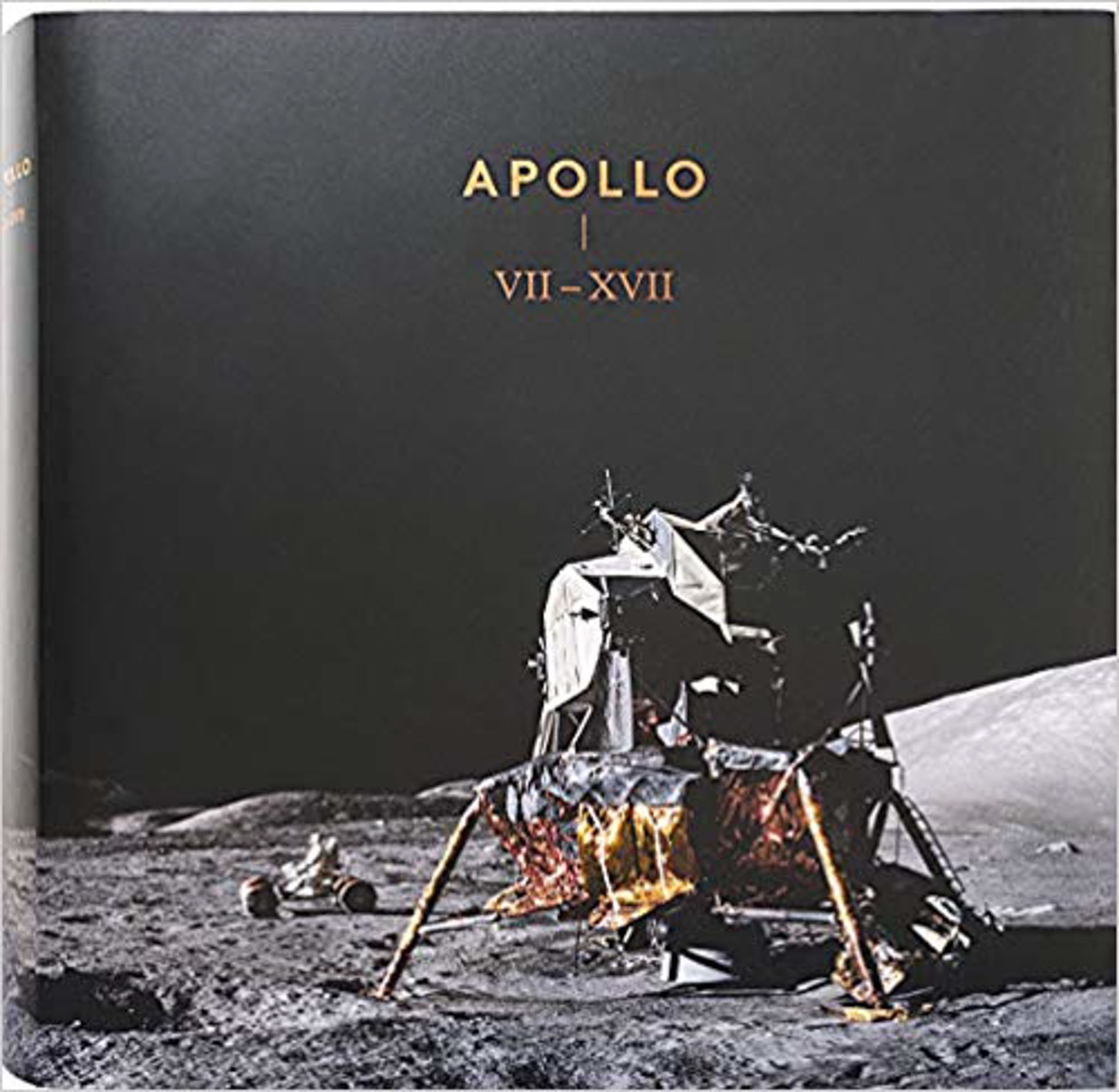 Reading Materials
I won't go over the tons of books available on Amazon, but I am particularly partial to this one – Apollo VII – XVII.  I have it on order and can't wait to sift through all the incredible images.  Yes, it covers all the Apollo missions, but it was released this year just in time to celebrate the Apollo 11 50th Anniversary.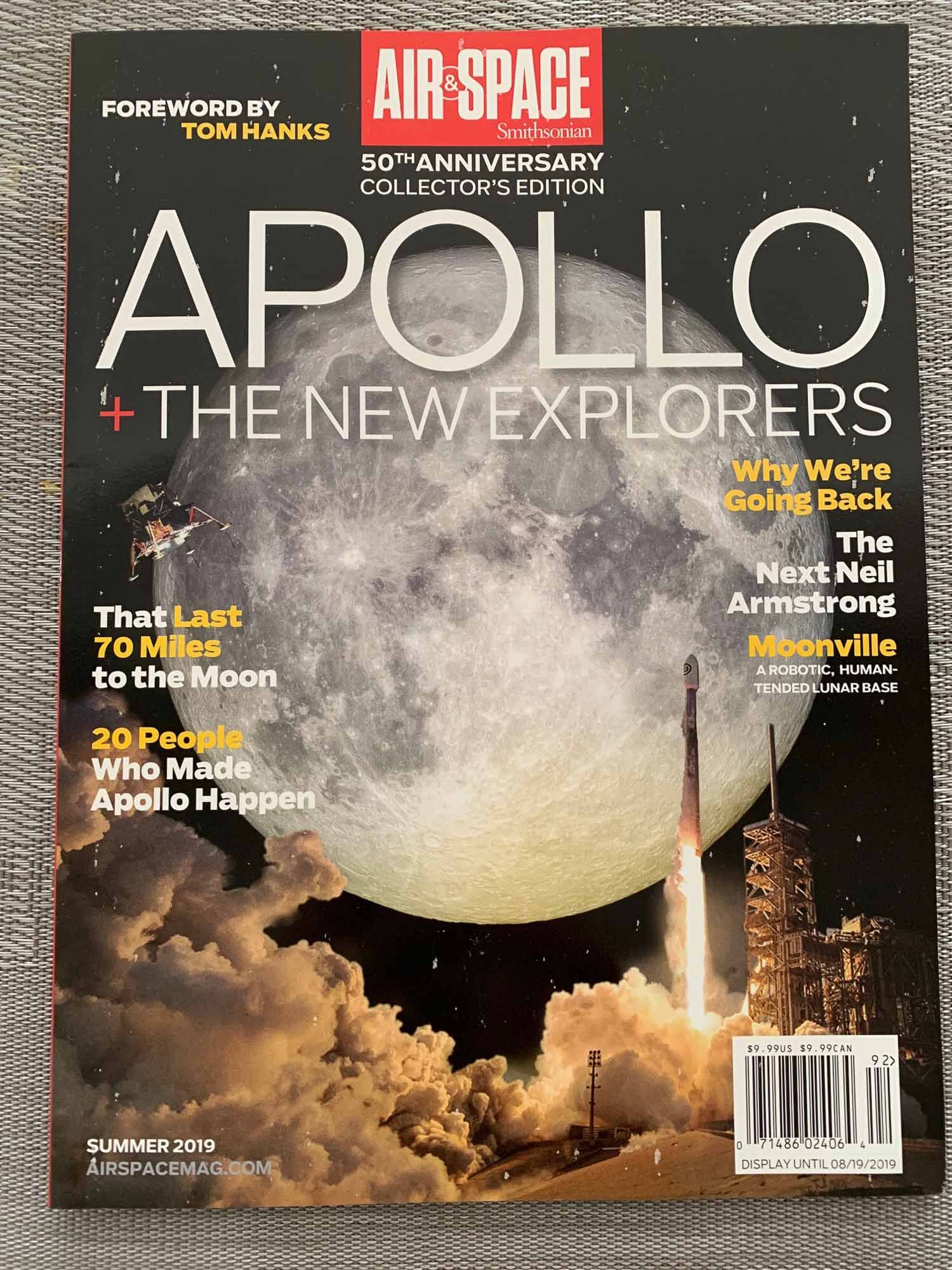 I was recently in the USA and stopped into a brick and mortar Barnes & Noble in Lancaster, PA.  Yes, we still have a few of these around and I still like snooping around them as much as I did 20 years ago.  The magazine selection is incredible and I managed to find four different titles with special issues about the Apollo 11 50th Anniversary.  I've only thumbed through them so far, but they're filled with great pictures and a lot of articles.  Plus, all 4 cost under $50.  The Smithsonian's Air & Space Magazine has a special edition that's currently on sale.  The magazine has a sub-site selling special editions, but it's not currently listed – so keep checking.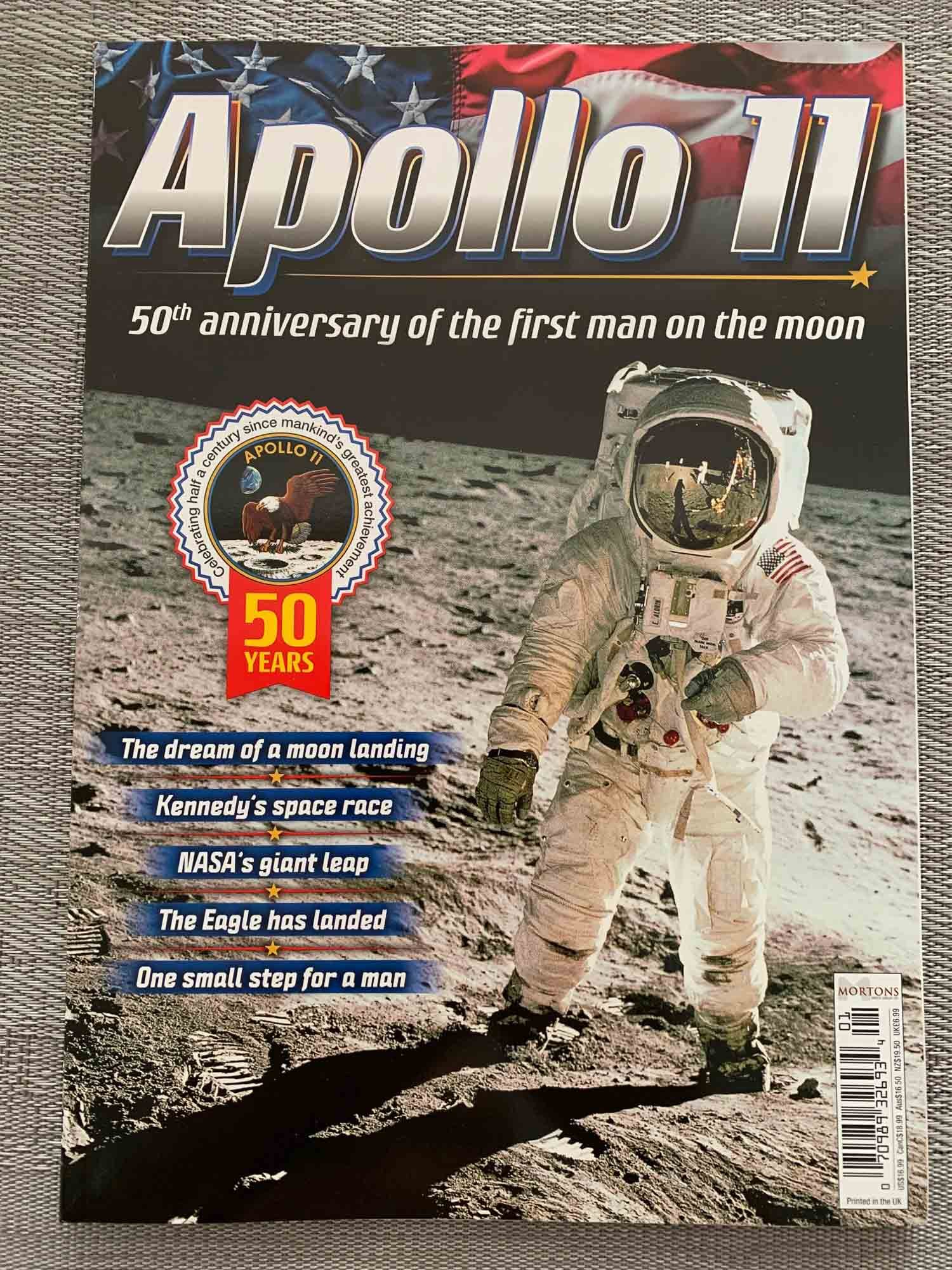 Next up is a comprehensive magazine from UK publisher Mortons.  I found it for sale here.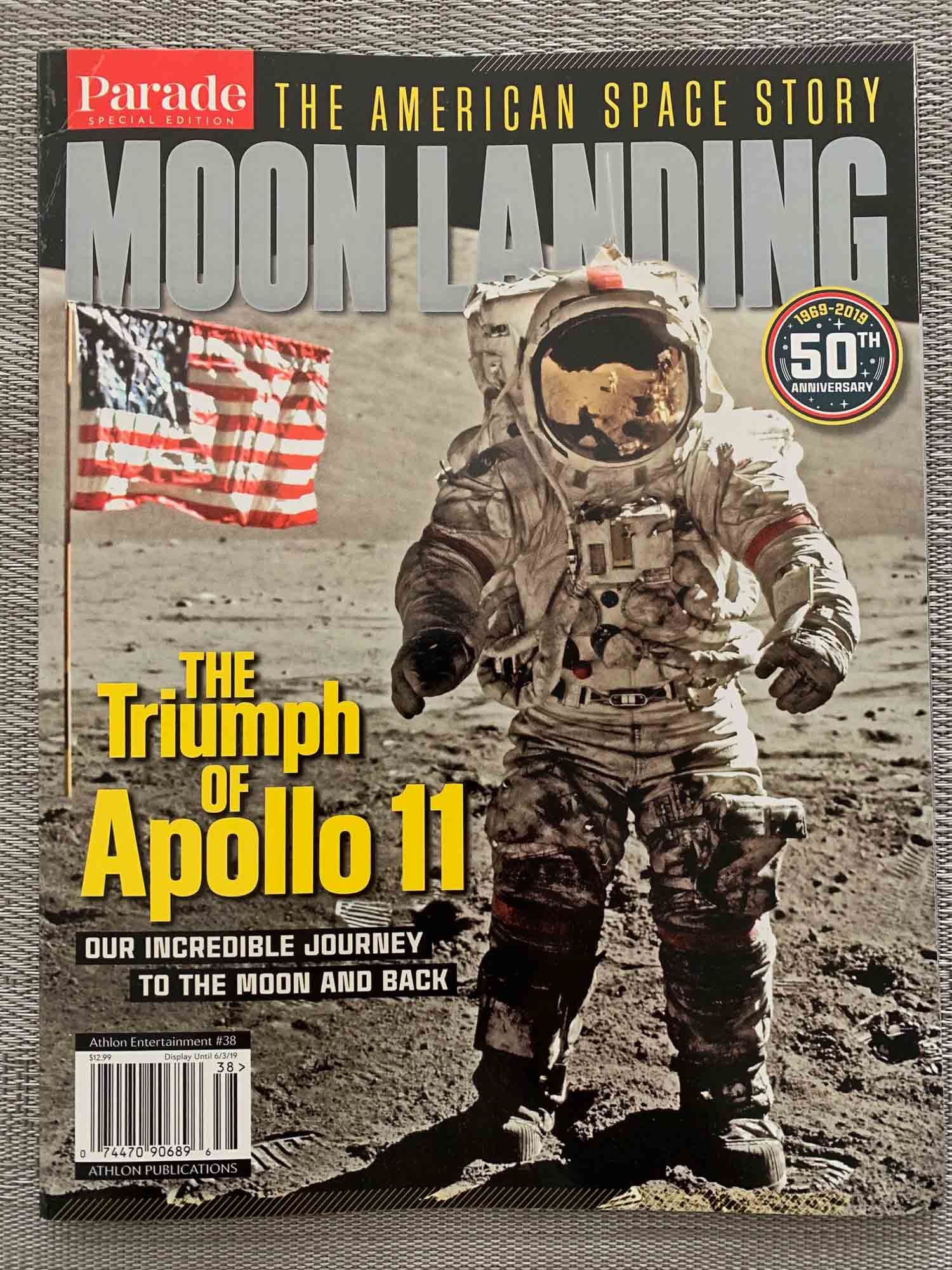 Parade Magazine also published a special for the Apollo 50th Anniversary, but I cannot find a link at this point.  It was everywhere including airports in the USA should you find yourself there soon.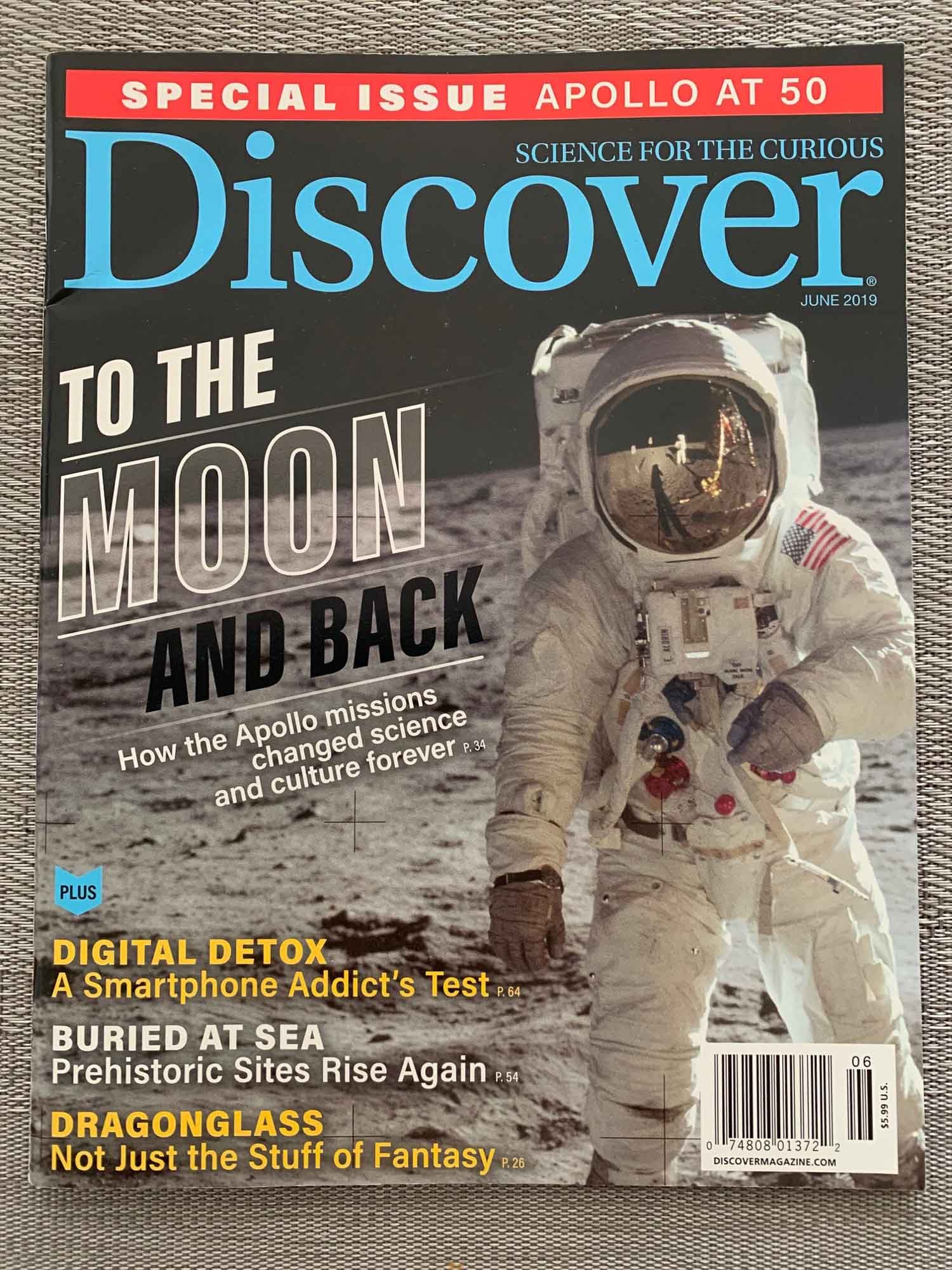 And finally, Discover Magazine released a special issue in June for the Apollo 11 50th Anniversary.  Lastly, if you're looking for something period, a quick search on eBay will take you to all sorts of wonderful issues from Life, National Geographic and the like from back in 1969.  Americans love to save all kinds of things, so they're not rare or expensive.  Heck, just a look at the advertisements is worth the price of admission alone.
And finally, we have something for free that's simply astounding.  Best selling author David Meerman Scott, a marketing strategist and advisor, has collected the world's most complete collection of Apollo 11 Press Kits.  Yes, NASA had the job of selling the Moon Landing and you can download and read scans of the original materials.  It's fascinating and impressive. We appreciate Mr. Scott's offering!  He's also written a book with Richard Jurek called "Marketing the Moon", which was not as simple as you'd think.
The Events – USA
If you live in the USA or will head there this Summer, you really have no excuse in not finding a way to celebrate the Apollo 11 50th Anniversary.  Taking part in the festivities is easy as there are things going on everywhere.  Remember, more than 500,000 people (!!) worked on the moon mission from all over the country and, therefore, the events will be widespread.  I won't even attempt to list all the events here, but will link to some of the big lists and big sites.
Road to Apollo 11 50th Anniversary Gala – Buzz Aldrin
Buzz Aldrin will host an Apollo 11 50th Anniversary dinner gala at the Ronald Reagan Presidential Library in Simi Valley, California on July 13, 2019.  Charlie Duke and Walt Cunningham will be amongst the other astronauts attending.  More info can be found here.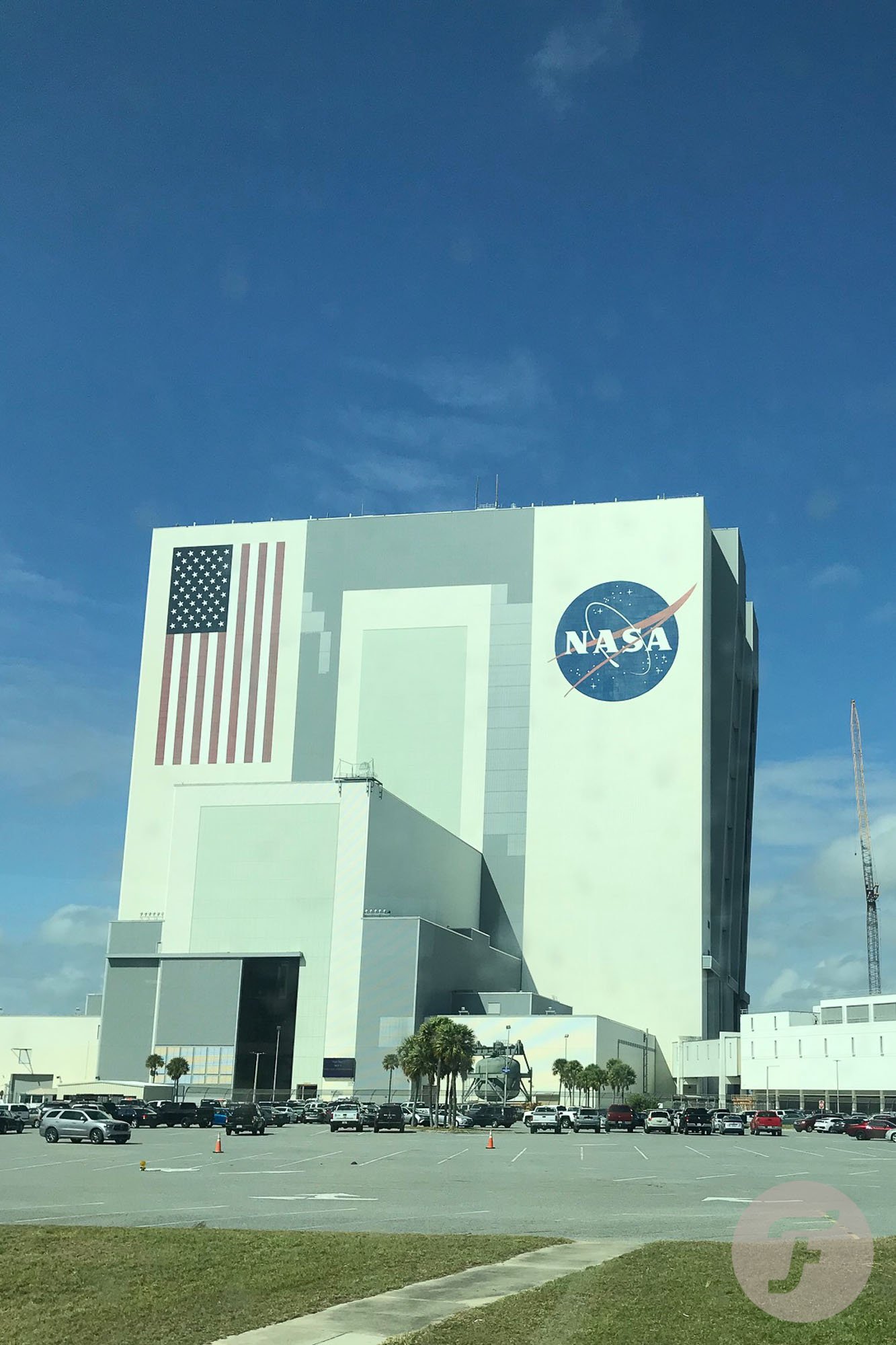 Kennedy Space Center – Merritt Island, Florida
Kennedy Space Center in Florida is where the Saturn V lifted off and it's an amazing place to visit.  Naturally, there are loads of events planned for this year to celebrate the Apollo 11 50th Anniversary.  If you're headed to Disney World in Orlando this Summer, you owe it to yourself to make the 1 hour journey here.  Head here for more on what is planned.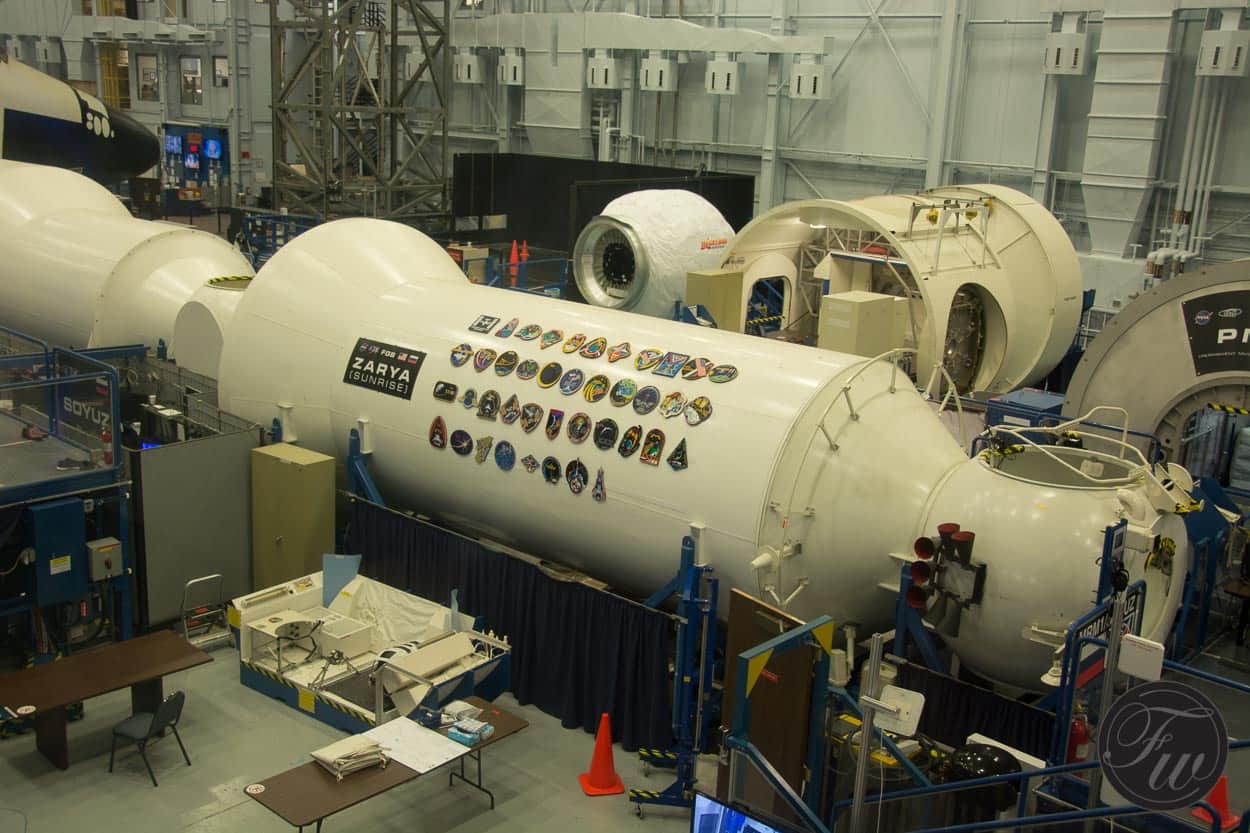 Johnson Space Center – Houston, Texas
Johnson Space Center in Houston, Texas is the home of Mission Control, so their part in the Apollo Missions was significant.  This is where Gene Kranz rocked the white vest and most of the action took place.  Naturally, there's a lot going on in Houston to celebrate the Apollo 11 50th Anniversary.  Head to their official site for more.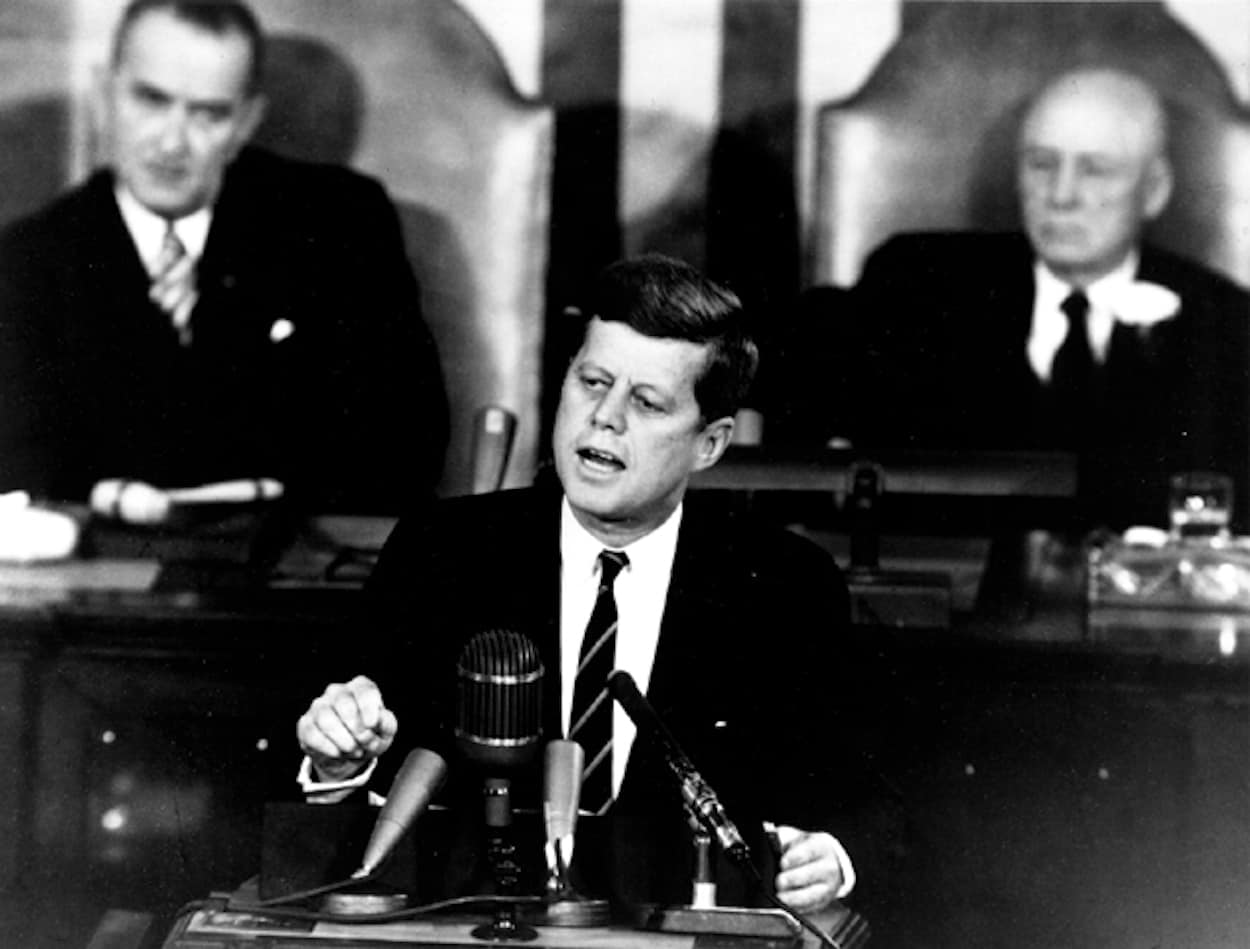 Other Sites of Note
There's the George C. Marshall Space Flight Center in Huntsville, Alabama which developed the Saturn V rocket.  Huntsville is known as the "Rocket City" and they have events lined up for the Apollo 11 50th Anniversary.  Click the link for more.
There are many other key sites taking part in the Apollo 11 50th Anniversary celebrations such as the Neil Armstrong Museum in Wapakoneta, Ohio (near Wright-Patterson Air Force Base in Dayton, Ohio and the National Museum of the USAF several Wright Brothers sites).  The USS Intrepid Museum in New York City was an official rescue vehicle for the Apollo 11's splashdown.  NASA's Goddard Space Flight Center (home of the scientists and engineers who make space flight possible) in Maryland has a lineup of events as well.  Purdue University in Indiana is Neil Armstrong's alma mater and they're celebrating.  The John F. Kennedy Presidential Library in Boston will hold a Space Summit on June 19th.  The Richard Nixon Presidential Library in Yorba Linda, California (he served during Apollo 11) has an incredible looking exhibit that runs through January 12, 2020.
And we have sites that have collected an exhaustive number of events all around the USA for the Apollo 11 50th Anniversary.  Take a look at National Geographic, the New York Times, Forbes, Aerospace America, the Smithsonian Air & Space Museum, and NASA's official guide.
If you're in Europe, there are some other choices as well.  The UK's National Space Centre in Leicester is holding a special Apollo 11 50th Anniversary dinner and event on the evening of July 19, 2019 and will feature special guests from NASA and the BBC.  The Technik Museum in Speyer, Germany is holding talks with astronaut Charlie Duke on May 30, 2019 – hurry for that one!  And finally, the Technical Museum in Peenmünde, Germany has a running exhibit on the Moon Landing and the Space Race with the Russians.  No matter where you are, you have little excuse not to celebrate the Apollo 11 50th Anniversary!
While I am sure there are many additional topics and objects – some not yet released – related to the Apollo 11 50th Anniversary, we hope this list gives you some ideas.  You can certainly get lost in some of the links we provided above – please do!  Enjoy the celebration, we certainly will!