"The Legend" Rolex Daytona Ref. 6263 In Gold With A Paul Newman Lemon Dial — One Of Only Three In The World
An exceedingly rare grail watch poised to sell for millions
This is a big deal. An ultra-rare Rolex "Paul Newman" Daytona (aka PND) ref. 6263 with a "Lemon" dial in an 18K gold Oyster case has surfaced to the auction block. This 1969 vintage Rolex is one of only three in this exact configuration ever known to have appeared in public. When this very watch emerged for the first time in 2013 at an auction in Geneva, it caused a sensation. It was fittingly dubbed "The Legend" due to its fabled existence. In under a decade, this grail watch in outstanding condition is now in the hands of Christie's for a good estimate of CHF/US$3-5 million, no less!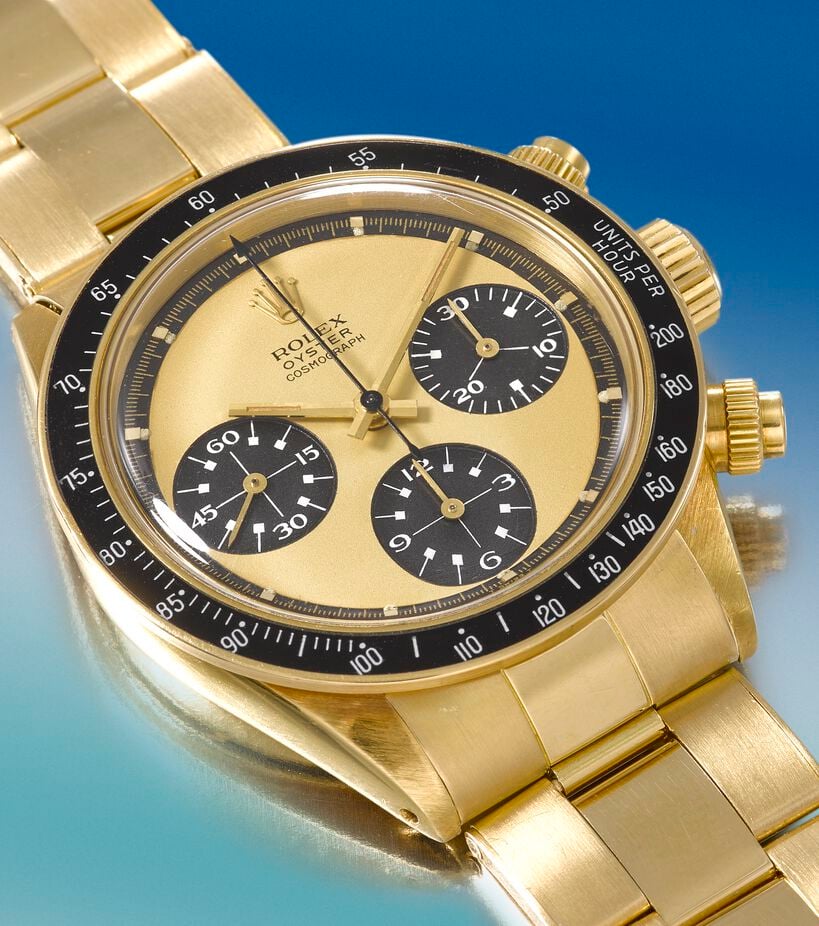 The Legend
The Legend is part of the Rare Watches Christie's Geneva Live Sale to be held on November 7th, 2022. The auctioneer has every trace of provenance to expect this exceptional piece to set the house on fire. To begin with, back in 2013, The Legend came out of nowhere to set a world record for any Rolex Daytona sold at auction. It has subsequently been acquired twice for distinguished private collections to uphold the pedigree.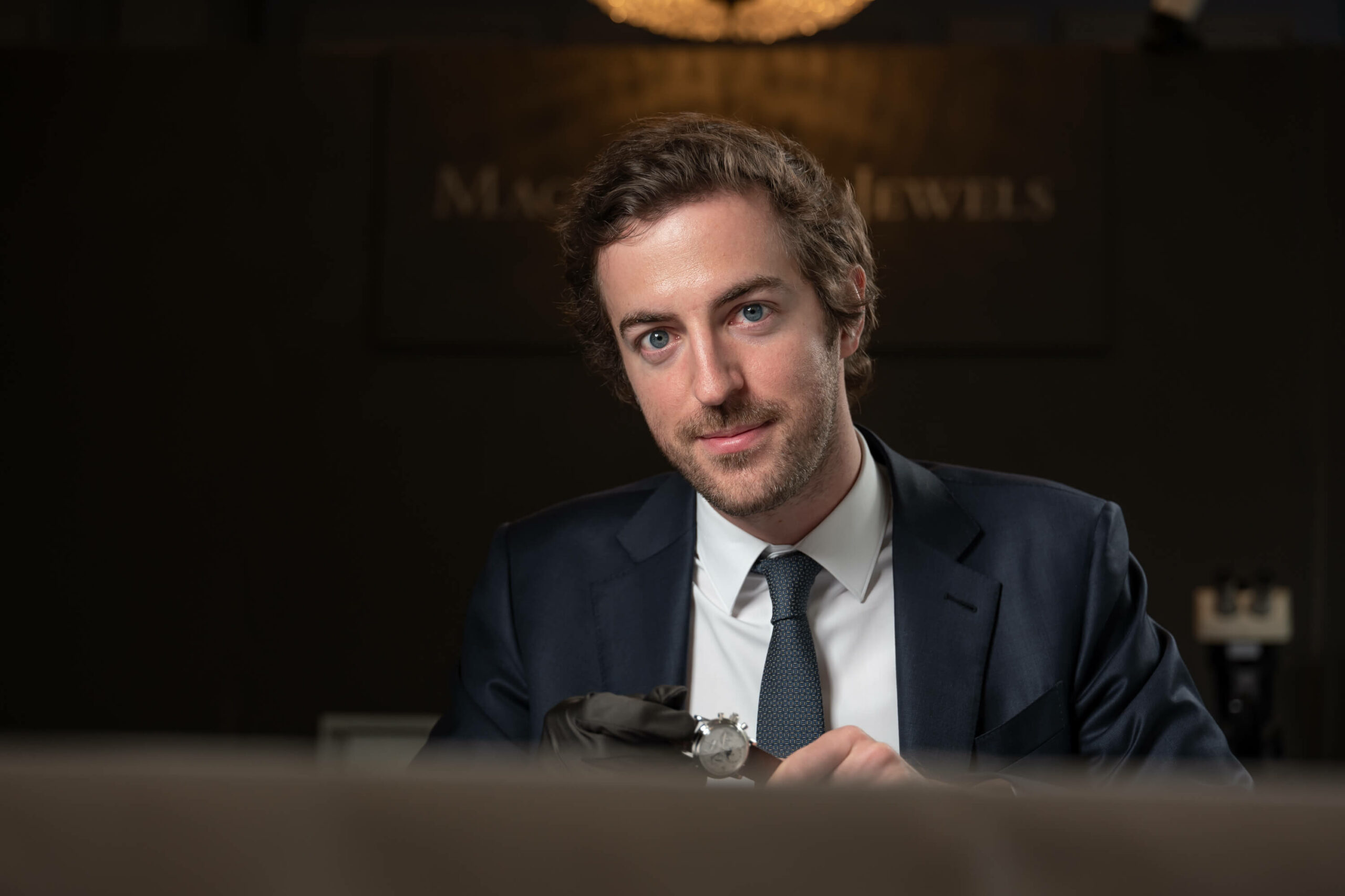 The proven track record
We spoke to Rémi Guillemin, Head of Watches at Christie's Geneva, the man who procured this extremely rare Rolex piece from a private collection in Europe. According to Guillemin, the fact that this fresh-to-market piece fetched CHF 841,300 in 2013 was absolutely mind-blowing when compared to the top-performing PNDs selling for around CHF100K at that time. And given the latest headline-grabbing PND auction results, Guillemin is confident it will meet or even exceed the estimate. Needless to say, we will be in for yet another bidding spectacle in the Christie's saleroom in November.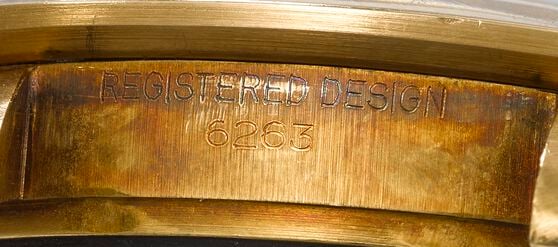 The desirability stakes
So what's so special about this piece? I'm sure we need no more ink to explain the desirability of the Paul Newman Daytona. If you are at a loss, head over to RJ's article on why it matters here. And then we're down to the few references that we can call a PND — 6239, 6241, 6262, 6263, 6264, and 6265. To be clear, out of these Rolex Daytona references, only those that carry the "exotic dial" configuration are regarded as Paul Newman Daytonas. The easiest way to differentiate one is to look at the sub-dials. They will feature markers with small squares at the ends and an Art-Deco-style font.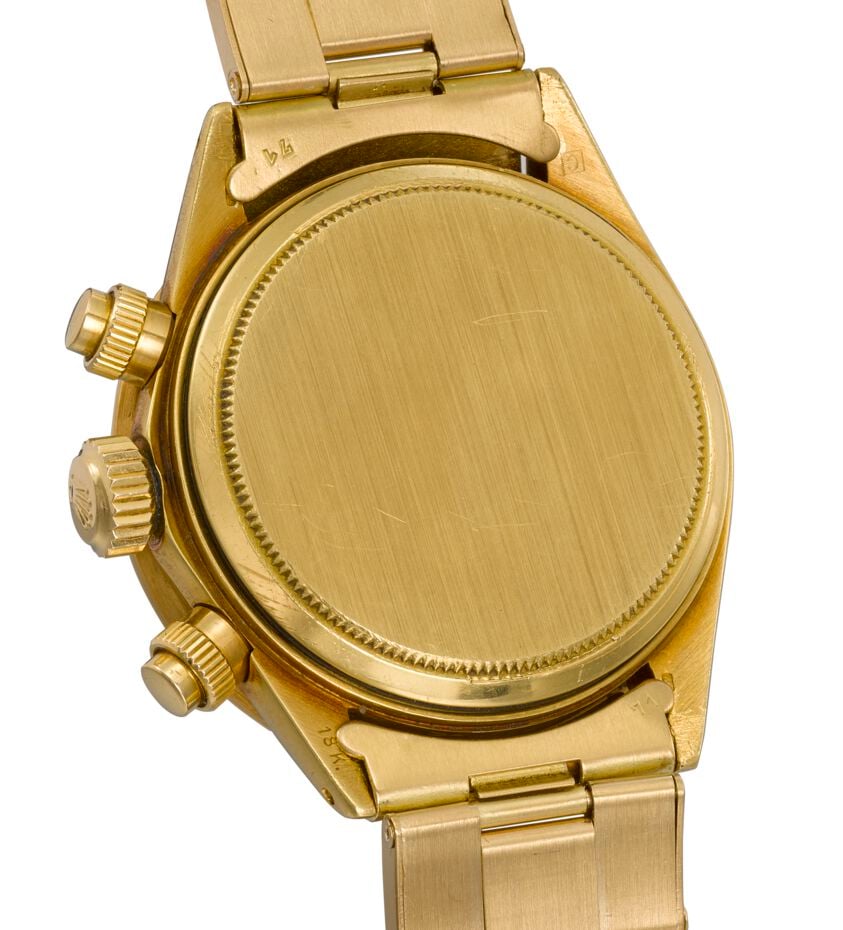 Now that we know only a small subset of those references are PNDs, think about how much smaller that sub-subset becomes when we talk about the gold version. And a Lemon dial? We are getting to the top of the pyramid. The "Lemon" nickname refers to the rich yellow hue of the background color, which is very distinctive from the cream or champagne dials we usually see. And The Legend has that exact Lemon dial, featuring three black registers with white graphics.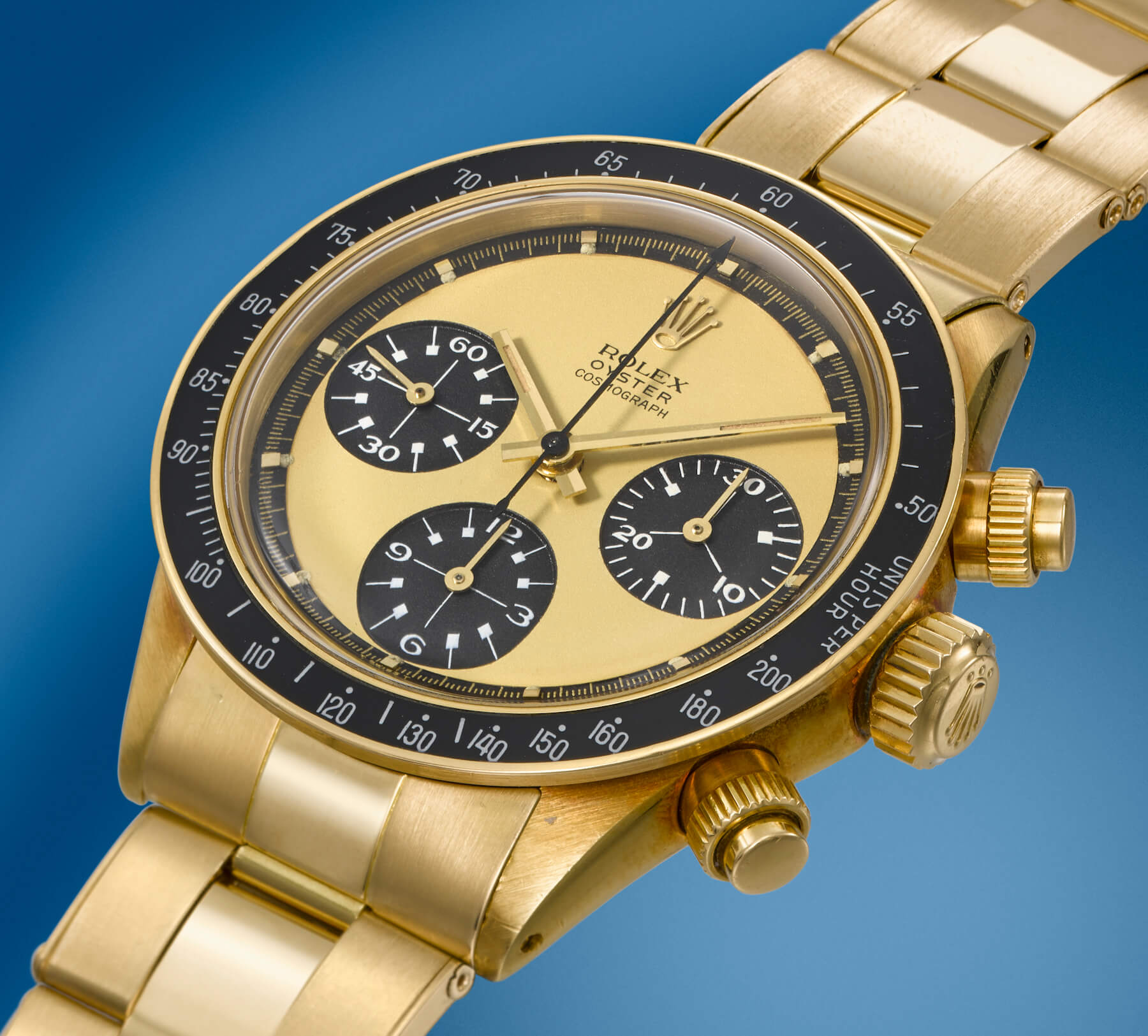 The rarest of the rare
To give you a reference, we covered a super-rare Lemon-dialed PND here back in June at another auction. That example went for a cool US$2 million. But compared to it, The Legend is even more mystical for two reasons. First, while almost all yellow gold PNDs come with pump pushers, The Legend is one of three known examples to exist with screw-down pushers. The other two are also examples of the ref. 6263.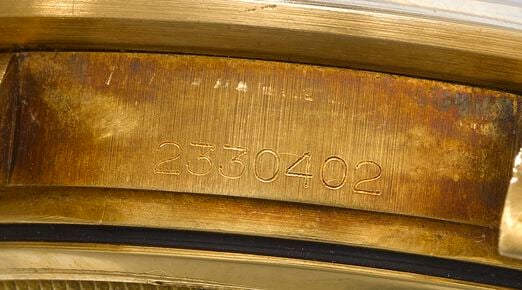 The mystique
Another reason this is an intriguing case is, well, the case. When you look at the dial text, it tells you it is a Rolex Oyster Cosmograph (ROC). That means it boasts the patented "waterproof" Oyster case construction with a screw-down bezel, crown, and case back. Although The Legend's serial number 2330402 indicates that it predated the two other gold PND ref. 6262 and ref. 6264 from the same generation of the Daytona, those references were not housed in Oyster cases. Hence, those dials would only read 'Rolex Cosmograph'. This vintage Rolex is powered by the higher-beat Valjoux caliber 727. It also has a black acrylic bezel that sets it apart from the previous generations using Bakelite bezels.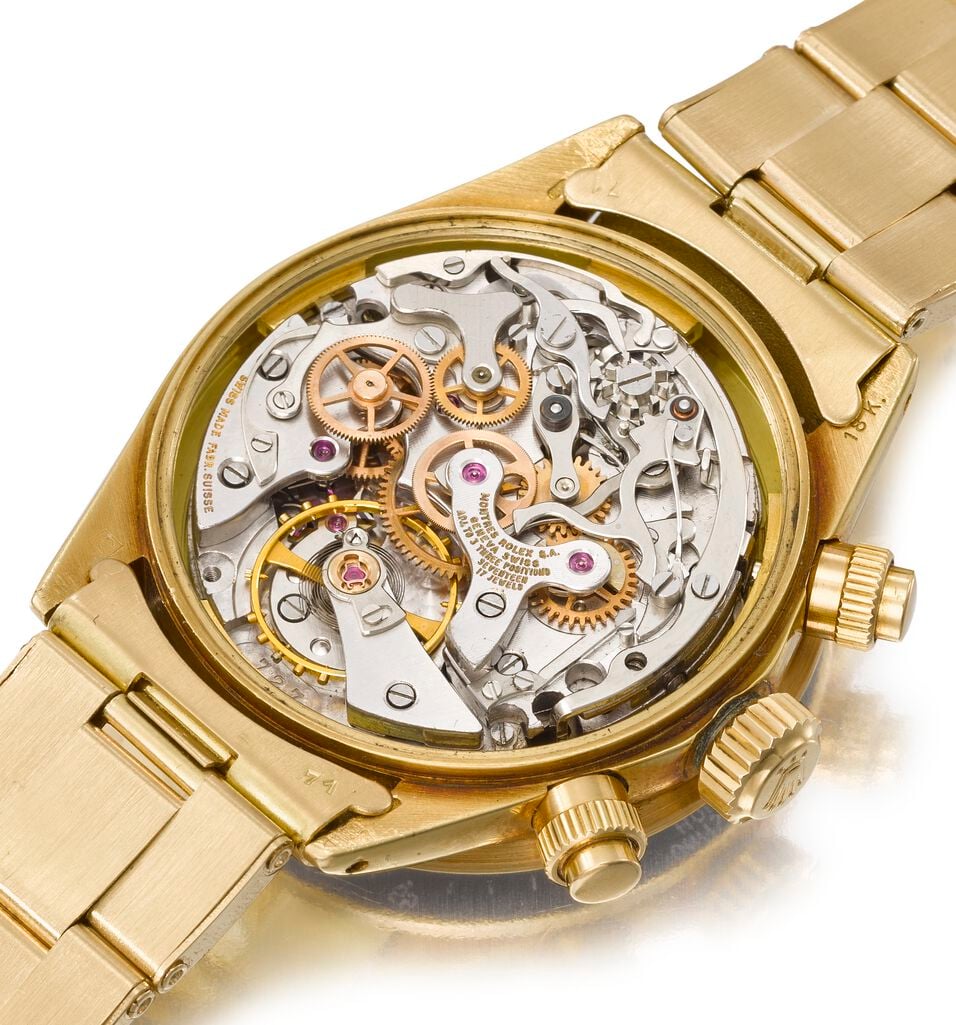 Show time
As Guillemin enthused on the phone, "There is certain magic and mystique around this watch that Rolex remains secretive about. I have spoken to all the previous owners and diligently cross-referenced all the sources to be wowed by the rarity of this watch. It is an absolute privilege to be entrusted with such a special watch and to present it in the upcoming sale."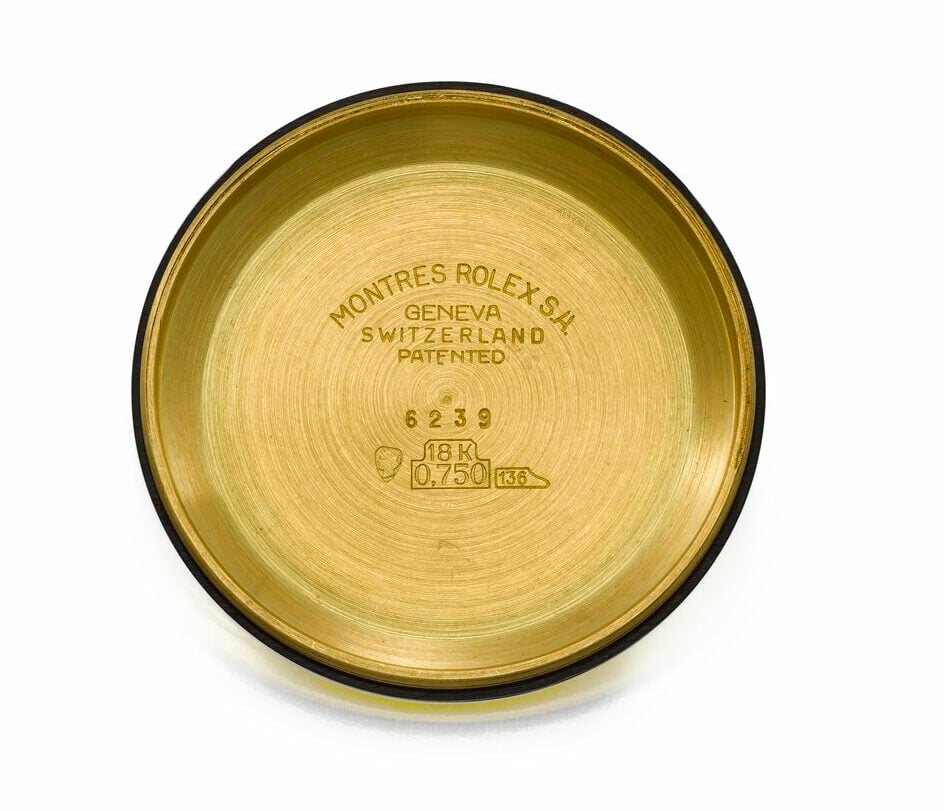 Get yourself ready for the bidding frenzy when more information becomes available on the official Christie's website (yes, that means we kind of got the exclusive preview here for you, Fratelli). Drop your estimates for the final hammer price in the comments!