Big Impressions From Small Brands At Geneva Watch Days 2023 — Greubel Forsey, Armin Strom, Laurent Ferrier, And More
Wrist-shy lovers of small, dressy retro, beware — these are the big(ger) guns we didn't cover
Once again, we covered Geneva Watch Days this year, and what a show it was! I had two intense days there filled with big impressions from small brands. And within the barrage of glamour from these contemporary grails, some impressions remain on my wrist. Should I leave it unwashed for luck?
I was unhappy last year, having to stay home for the third GWD, so it was good to be back. Sure, the brands were in the same locations this year, but there's a difference. After Jean-Christophe Babin's first kick-off in 2020, the event has continued to evolve, and missing a year made me see it. As an intimate space where the brands get up close and personal, it's simply my favorite kind of watch fair, and it wins by a mile.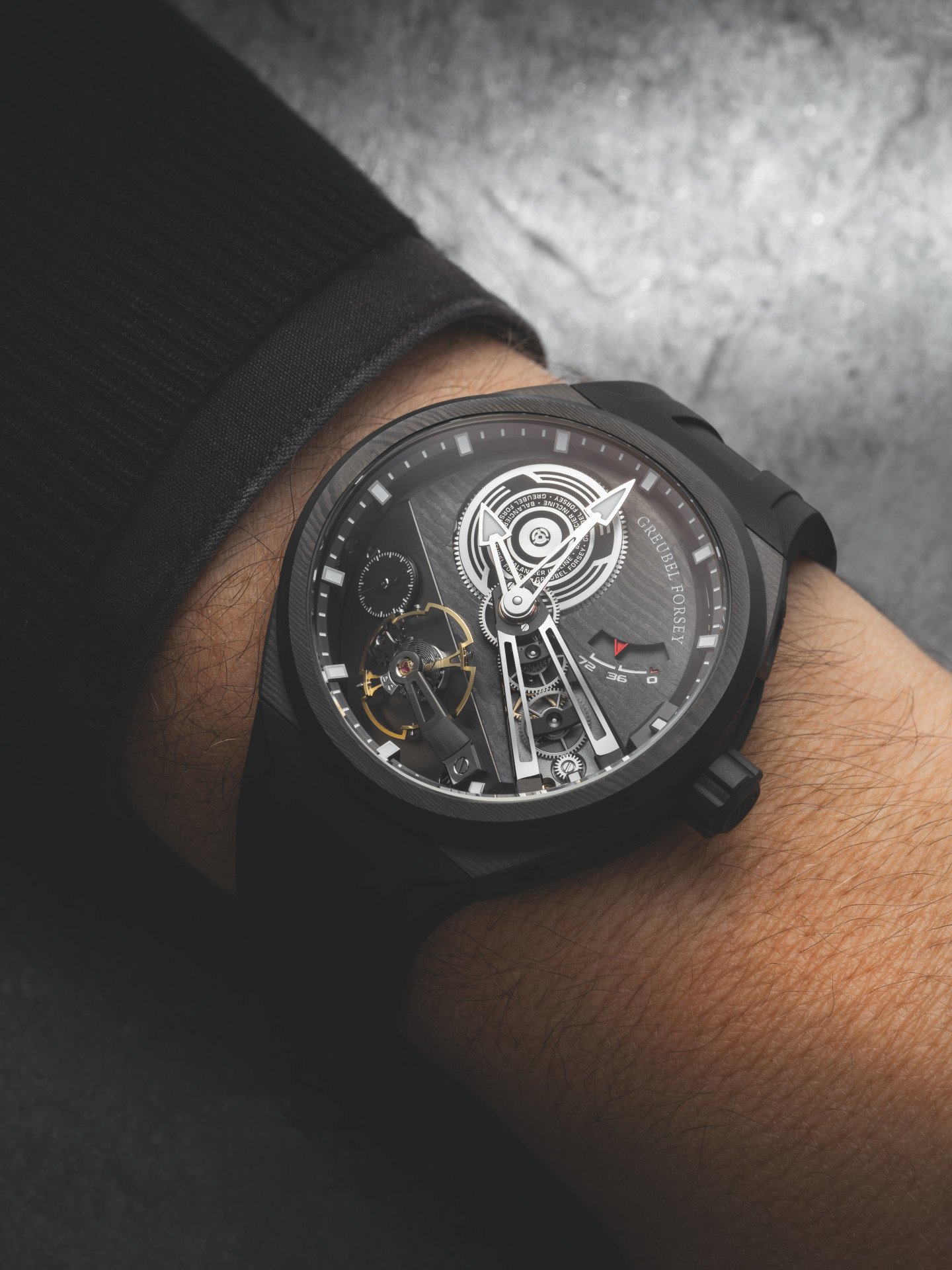 Greubel Forsey blends carbon with surprising ergonomics
Greubel Forsey reaffirmed its take on Haute Horlogerie this year while embracing carbon. It makes perfect sense to debut the techy material in the brand's curvaceous Convexe models, underlining their futurism. This series has been slightly reduced in footprint, with the 41.5mm Balancier Convexe S² being the smallest. We've covered this swoopy piece and its requisite architectural details before. The carbon case with its organic wood-grain-pattern bezel matches the wave pattern in the dial's main surface. This doesn't simplify the complexities of the Balancier's 30-degree inclined balance wheel and escapement but brings a newfound clarity. The purpose of mounting the balance at a 30-degree tilt from the vertical plane is to limit errors in rate resulting from gravity in both the horizontal and vertical positions. And to be frank, the look is dramatic and utterly fascinating on a watchmaking level, adding to this black carbon theater of gears.
A deep green Double Balancier Convexe
The other dark vision in carbon from Greubel Forsey is the enigmatic 42.5mm "Double B," a cityscape for the wrist. The flamboyant GMT Sport might be out of the collection, a watch that made a lasting impression on my puny wrist two years ago, but this is something different altogether. Like the Convexe S², the dark carbon vibe only highlights the eccentricities within. Sure, the curvaceous case is a piece of art in its own right, but the slight decrease in size makes it deceptively light. Here with the touch of green, the world-leading anglage and black polish get a new and understated frame, focusing your eyes on the "dial".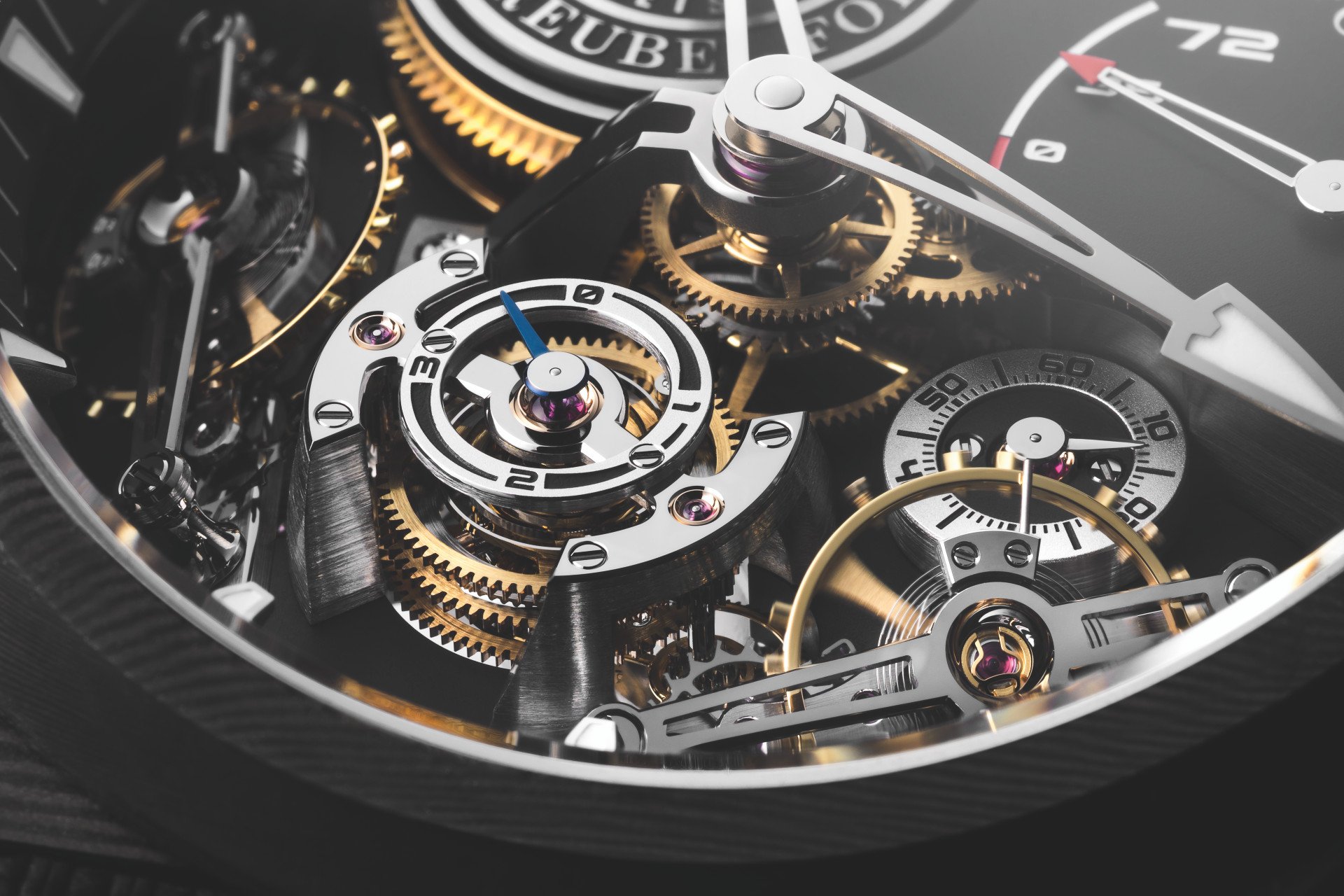 As with any Greubel Forsey, to call it a dial would do it a disservice. Rather, it is a spectacular movement, with the top remnant of a sliced-off dial in a rich, evocative green (or black) flavor. This green metallic sheen also inhabits the lower base plate in the circular depths. The pièce de résistance, though, is the pair of inclined balance wheels, with the differential compensating for any rate errors between the two. I could write a four-page story on this GF alone, believe me. For now, zoom in, and enjoy the immense depth of the lower part of the expansive scene with its intrinsic detail. And believe me, seeing the life within this 72-hour movement on my wrist in Geneva was a life-affirming moment.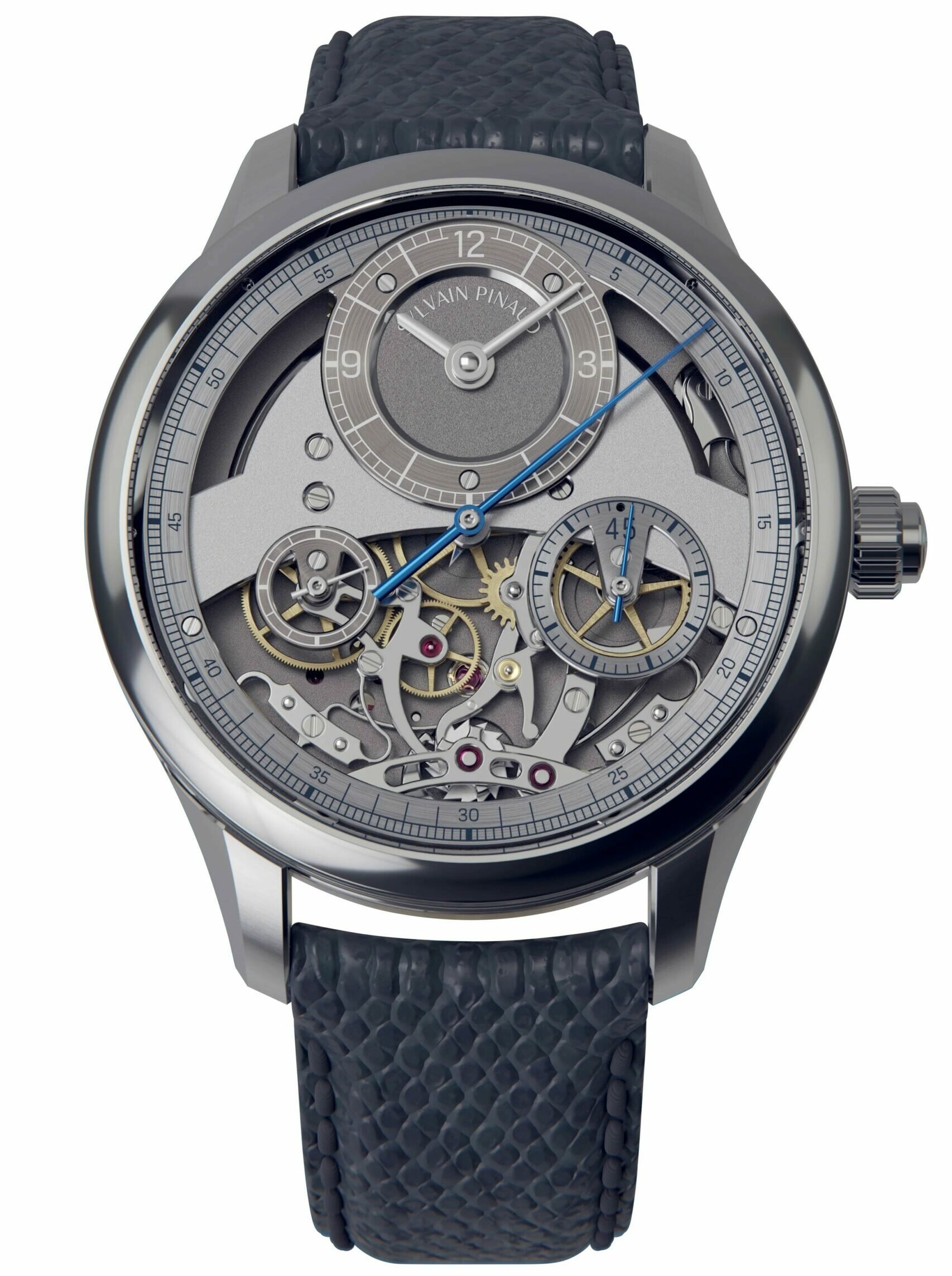 Sylvain Pinaud moves Massena LAB up the grail ladder
We know Sylvain Pinaud from his open-worked classicism of the big-balanced Origine shown at Watches and Wonders. And while a version of that watch will be up for grabs in this year's Only Watch auction, he will also produce Massena LAB's "Hautest" (new word) collaboration yet. At only 10 pieces, each with a sticker price of CHF 130,000, it's a big step up for William M. and Co. The Chronograph Monopoussoir Sylvain Pinaud × Massena LAB is the fruit of a dialogue that began long before Sylvain's win at the 2022 GPHG, and this titanium grail is the hand-finished result. A sapphire mid-case allows a view of the exquisite anglage within the open-worked piece. The monochrome vibe and matte bridges make it a modern take on high horology with an orderly asymmetry, and the movement is a hand-wound chronograph with a column wheel and horizontal clutch.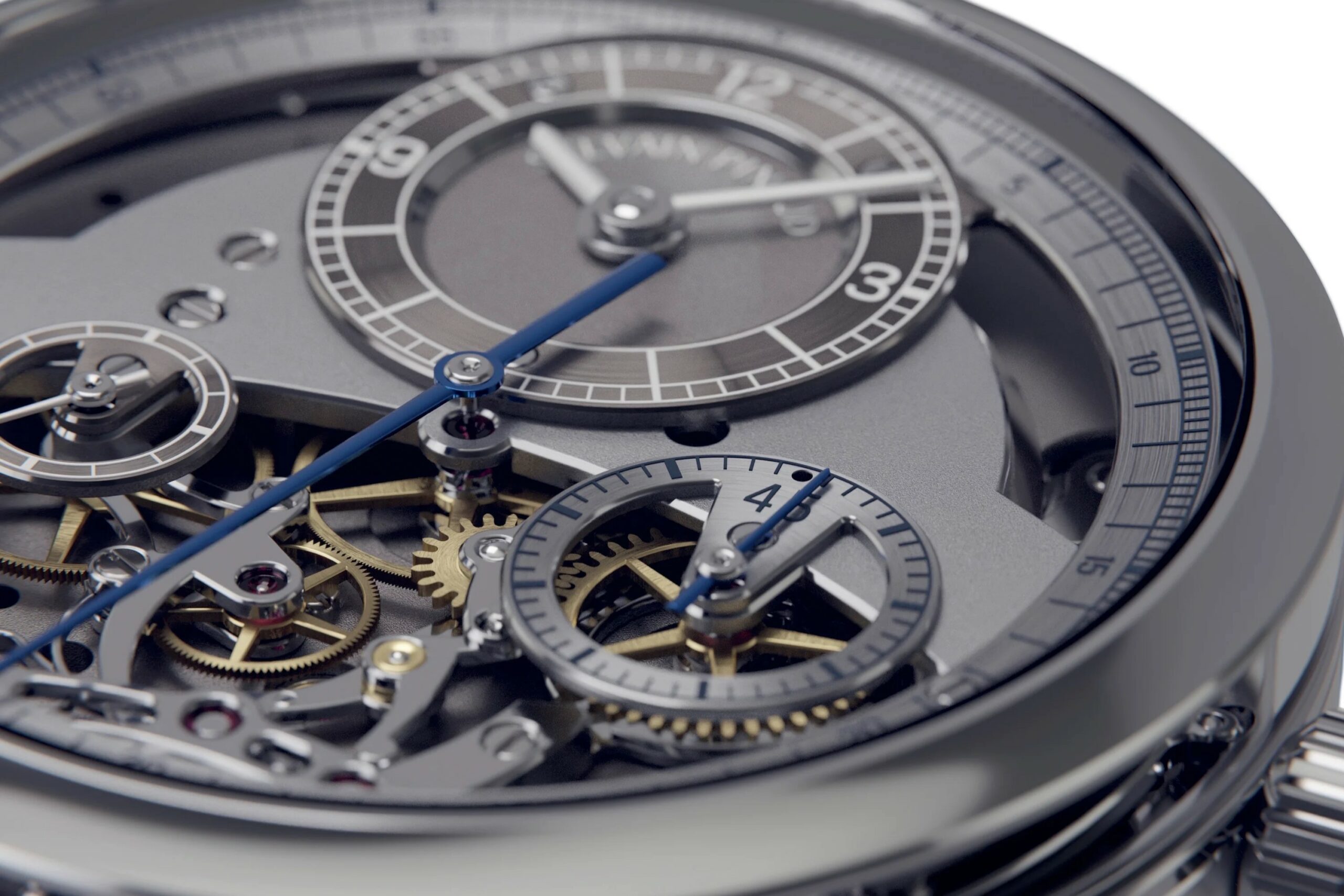 Single-pusher magic
Having a single pusher in the crown is an ever-fascinating watch feature. This starts, pauses, and resets the chrono function. By placing the two-hand time-only sub-dial at 12 over an arched bridge that is echoed by a small one at 6 o'clock, there is a balance to the composition of gears, and it is a very mature piece for such a young watchmaking brand as Sylvain Pinaud. Only the small red touches of the rubies and two blued hands make for colored distractions, while the emphasis is on the subtle apposition of surface graining and brushing. Together with the dark gray leather strap, the understated differentiation of the functions and chapter-ring-encircled registers make for monochromatic splendor.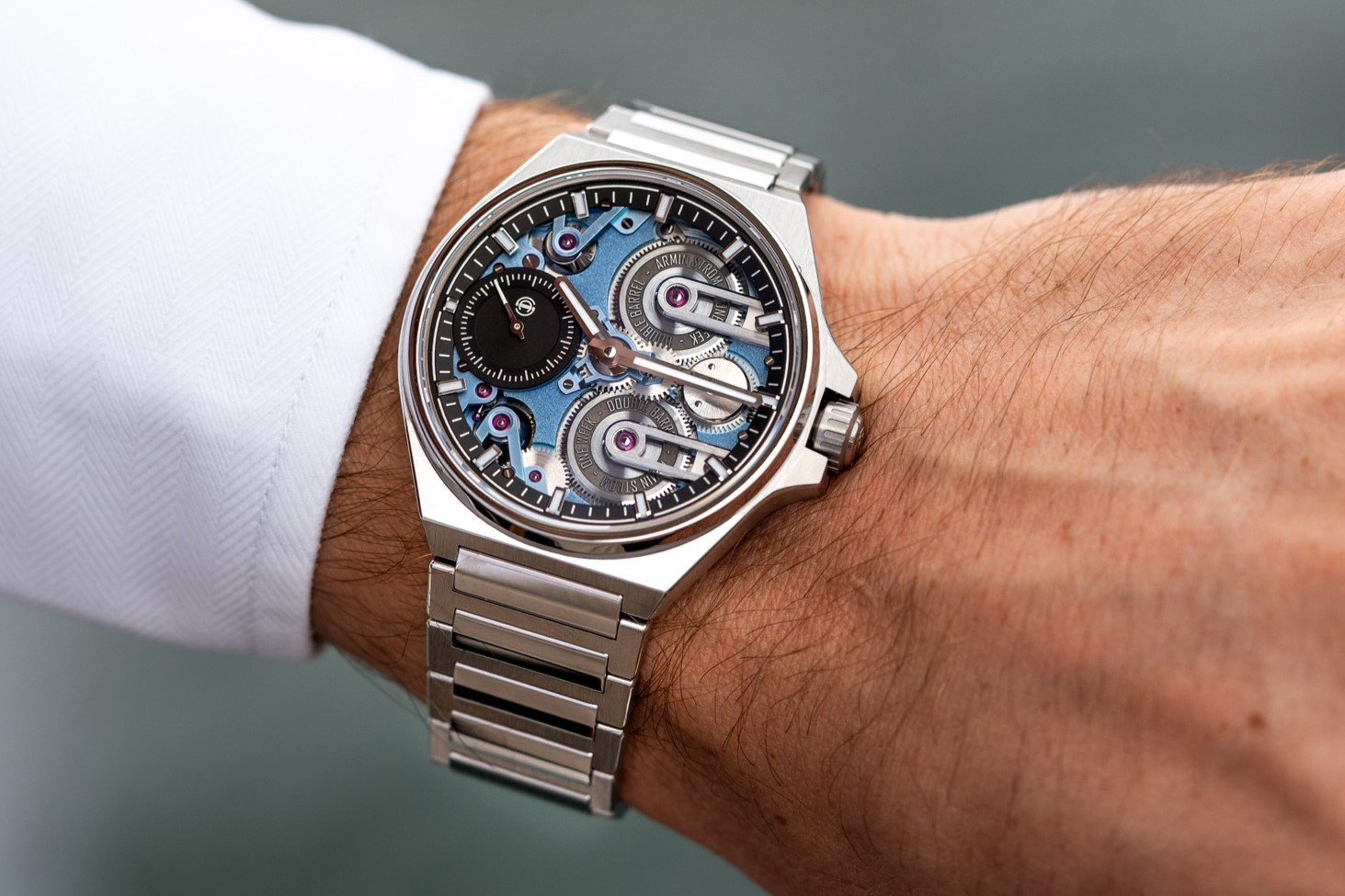 Armin Strom drops an integrated-bracelet grail
I'm a fan of Armin Strom's off-centered, tech-heavy watchmaking, but the large-diameter watches on leather straps make my wrists look spindly. This time, the brand pulled out an ace card though, debuting a reworking of its manufacture movement. Powered by the manual-winding ARM21 caliber, the One Week does exactly what it says on the tin. Engraved barrel covers at 1 and 5 o'clock give the game away. This One Week has the deep, scholarly approach to high-end watchmaking that Armin Strom is known for. And under the anglage-perfected bridges is a grainage-finished background in sky blue that sets a fresh tone for big news — this is a smaller 41mm piece on an integrated bracelet. At CHF 32,000, it's nowhere near being an entry ticket to this hallowed group of steel grails, true. But it is a charmingly different and very good-looking proposition that will set the tone for the brand.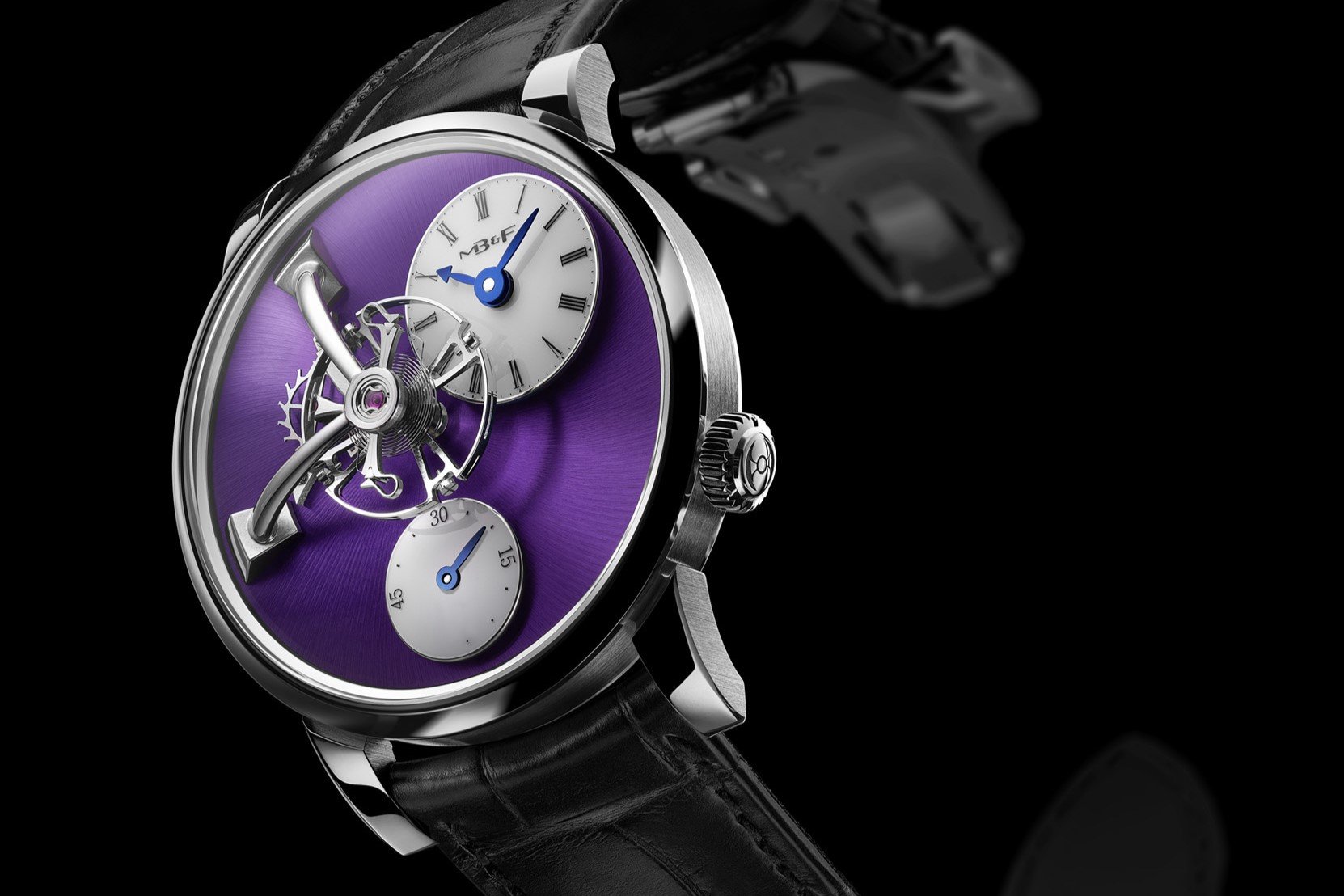 MB&F spins the decks and tweaks its classics
The imagination and creative driving force that gave birth to the Streamliner Pandamonium, the intense collab with H. Moser for Only Watch, blew me away. But even with that piece already shipped off, MB&F had plenty to show us. The biggest, wildest, and, frankly quite shouty watch was the glorious Horological Machine No. 9. And that one owns your wrist. For me, though, a quieter (for MB&F) presence got to me. The big-balanced LM101 had gotten a revised design. The gloss-white small time dial had been enlarged, and the power reserve indicator had been cleaned up. I love the immensely complex machines and humor exhibited in pieces like the HM9, but there is a lot to be said for a hovering balance wheel flirting with classic watchmaking clues. If I had a choice, the deep purple version would still be on my wrist. It is a comfortable and very glamorous piece of wrist art.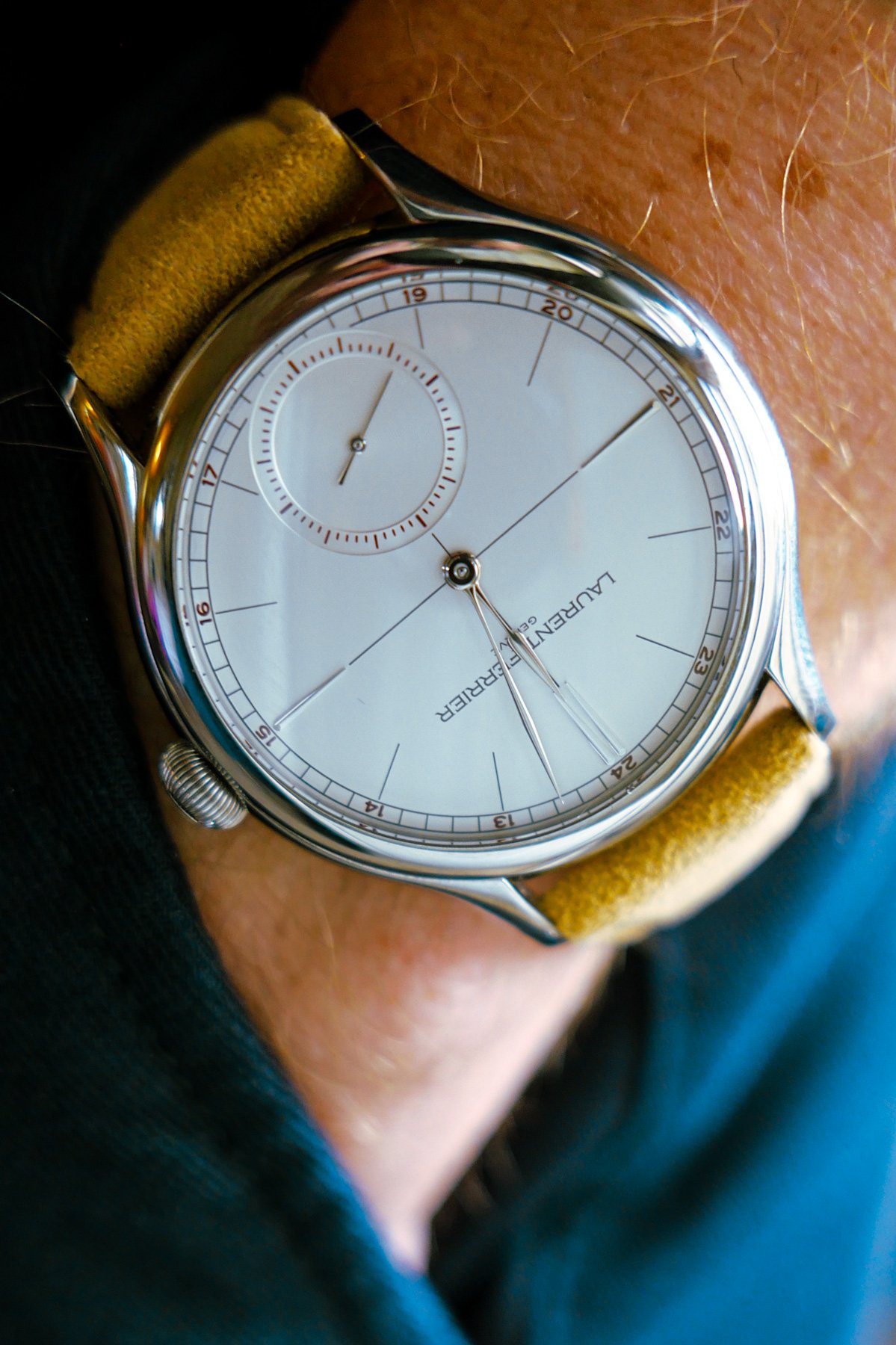 Down to earth with Laurent Ferrier
After seeing all the intense craftsmanship and wrist-worn spaceships for the wrist, I must admit that I felt visually exhausted. The cure was lying within the hushed, family-like atmosphere of the Laurent Ferrier suite at the Beau Rivage. Sure, the new Série Atelier V with its intense green dial brings an intensely fresh new look to the Sport Auto. And I still think it is a superb choice over a Nautilus. All 40 pieces are already sold out, but another 40mm model caught my eye.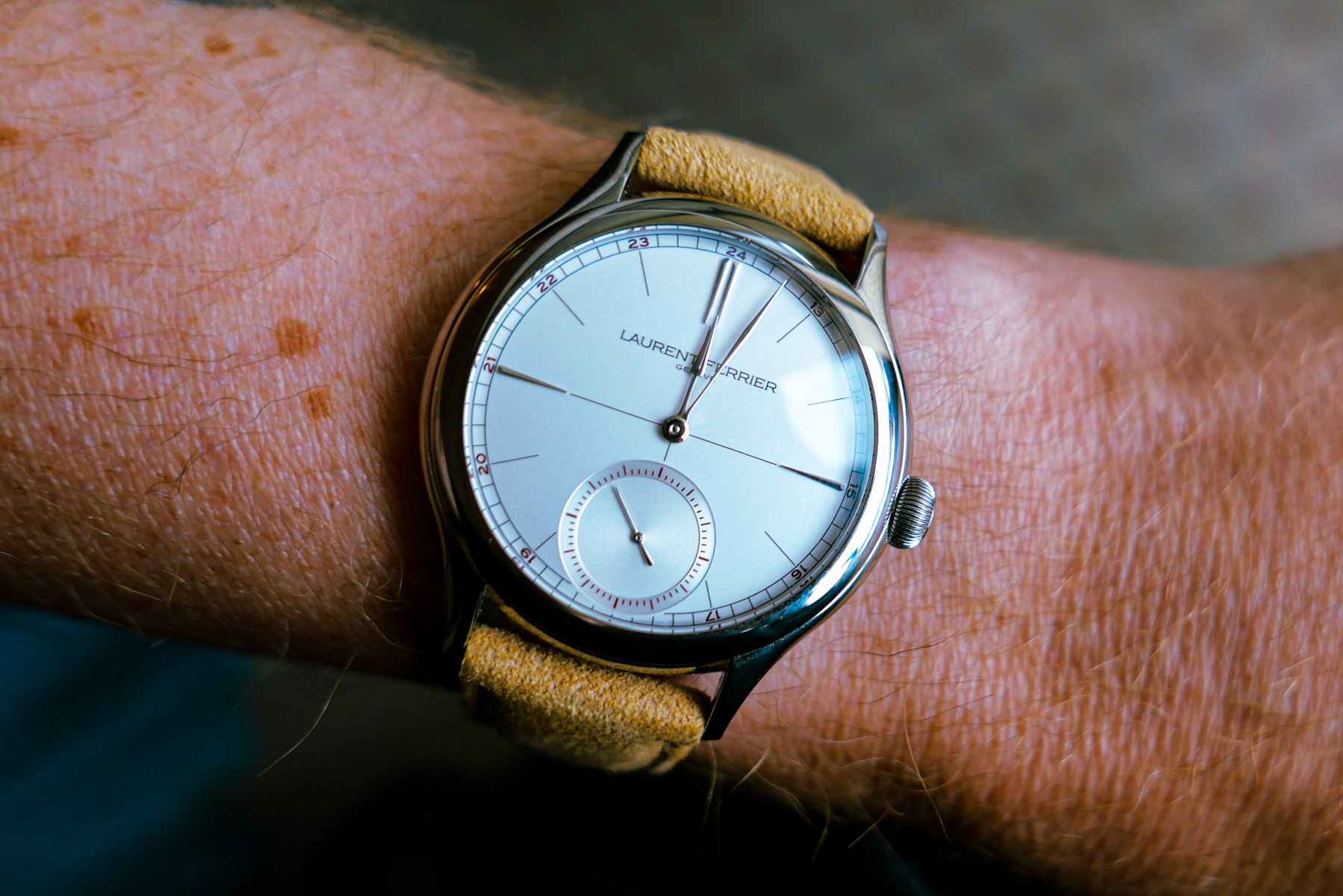 With a freshly brewed espresso and the silvery white Classic Origin on my wrist, an air of calm descended on Geneva. There is a lot to be said for flamboyant, open-worked micro-worlds, but for me? It would be like doing the school run in a purple Lamborghini. Sure, it's fun for the first week (or days), but I'm no Lamborghini man. With an investment of CHF 31,000, I would rather have the meditative feeling that only a pair of hand-polished Assegai hands bring to the table. Oh yes, and preferably, I'll have them assisted by an understated crosshair dial and some choice red accents. Perfect simplicity, after all, can elicit emotions just as strongly as baffling complexities. And they stay with you, unlike brief, intense hits of shock and awe.
What about you, Fratelli? Did my big impressions from small brands at Geneva Watch Days 2023 make you want to go next year? And even if they didn't, what was your favorite standout piece from the show this time? Let me know in the comments.