Breitling's New Top Time Classic Cars Capsule Collection Hits The Mark
Fans of speed-themed watches rejoice!
Just a quick heads-up regarding Breitling's new Top Time Classic Cars Capsule Collection. Together with Mike, I witnessed a green 1968 Mustang, a blue Shelby Cobra, and a red Chevrolet Corvette Sting Ray roar through an enormous hall at Palexpo in Geneva. The cars were a prelude, though. They introduced the 42mm Top Time Chevrolet Corvette, the Breitling Top Time Ford Mustang, and, my personal favorite you see in the picture, the 40mm Breitling Top Time Shelby Cobra.
Nice detail; the squared-off circular registers. The car logo's on the dials are probably not for everyone. But I suspect that (especially my shiny blue chronograph of choice) could be nice enough to deal with the prominent reptile. If you don't have ophidiophobia that is.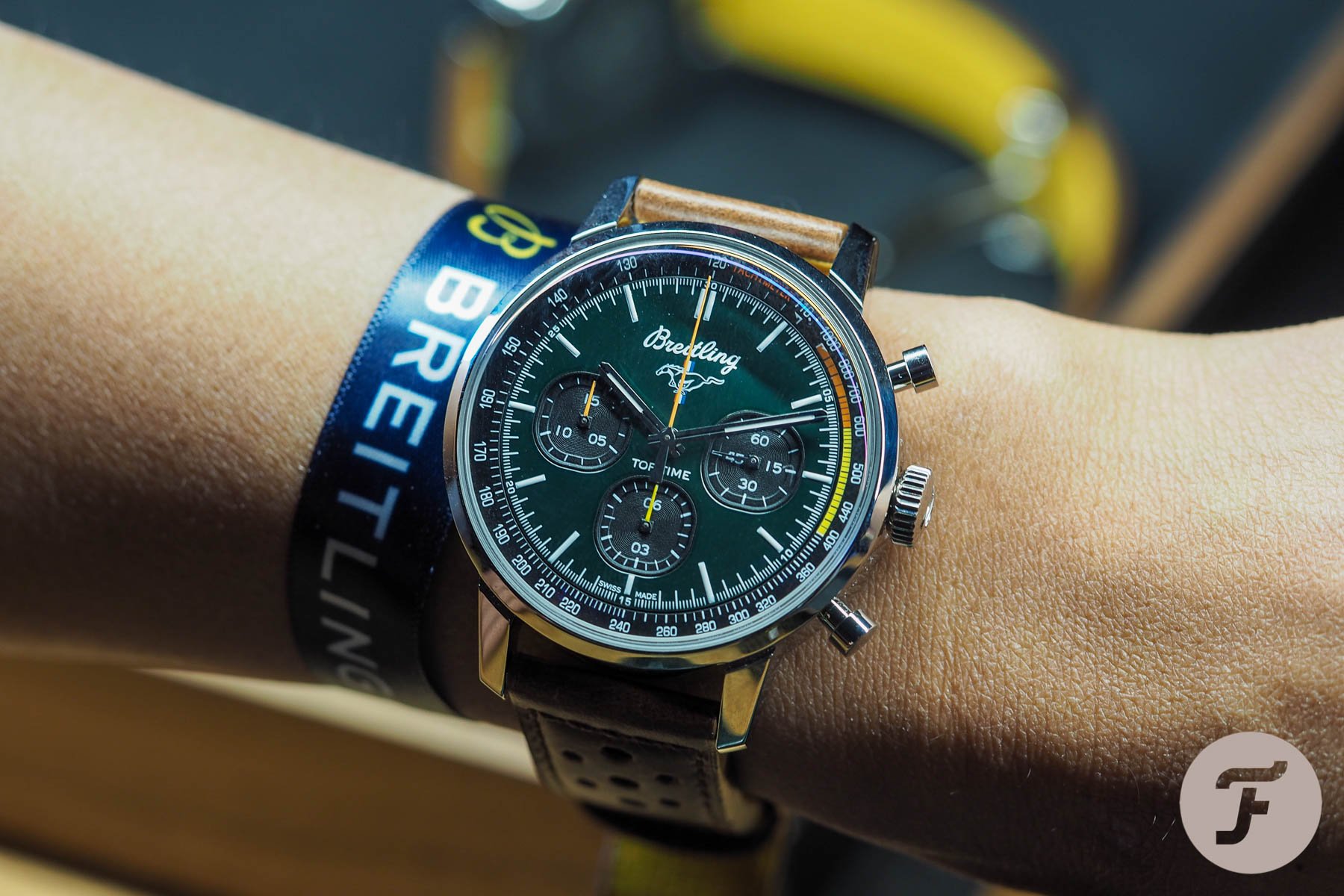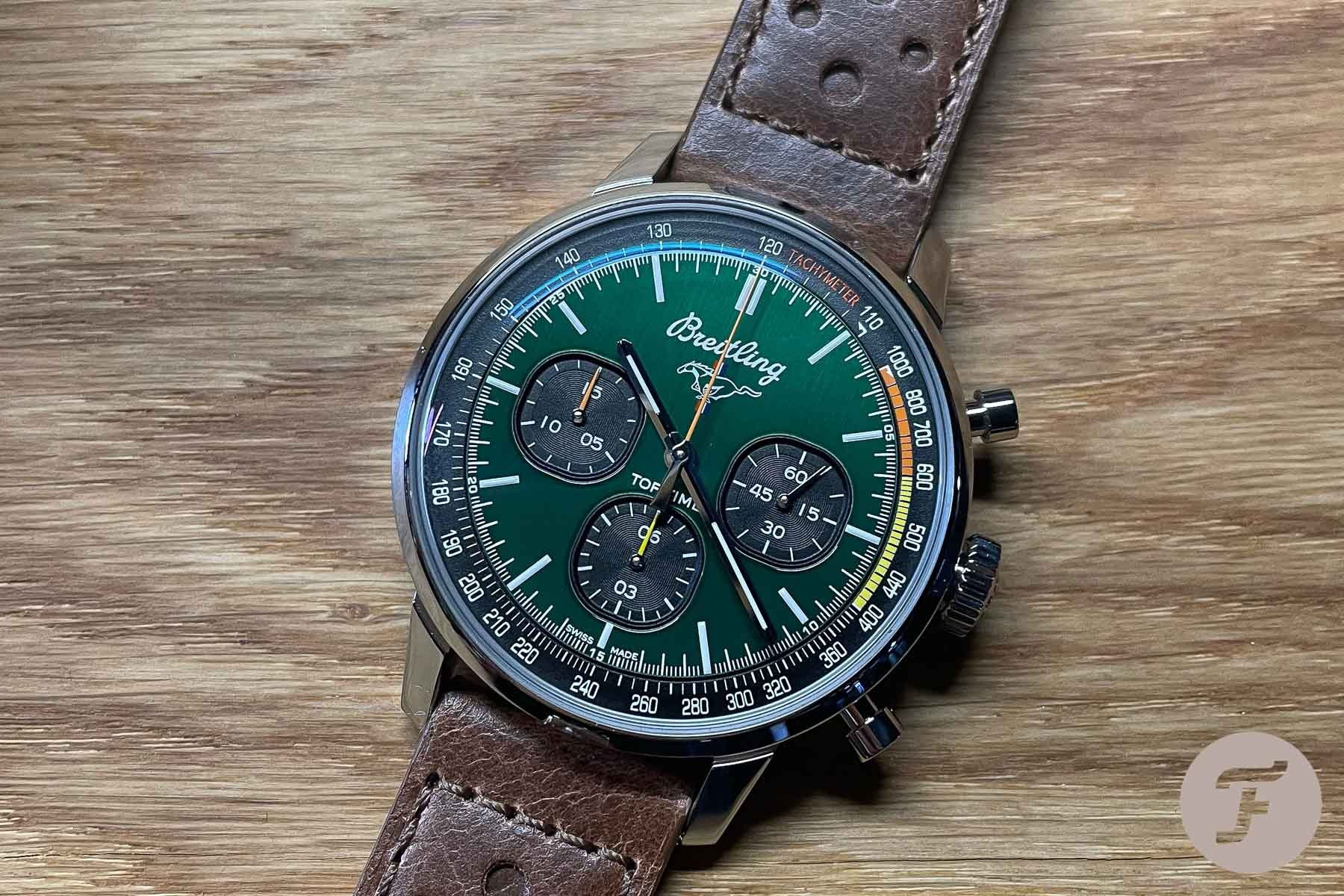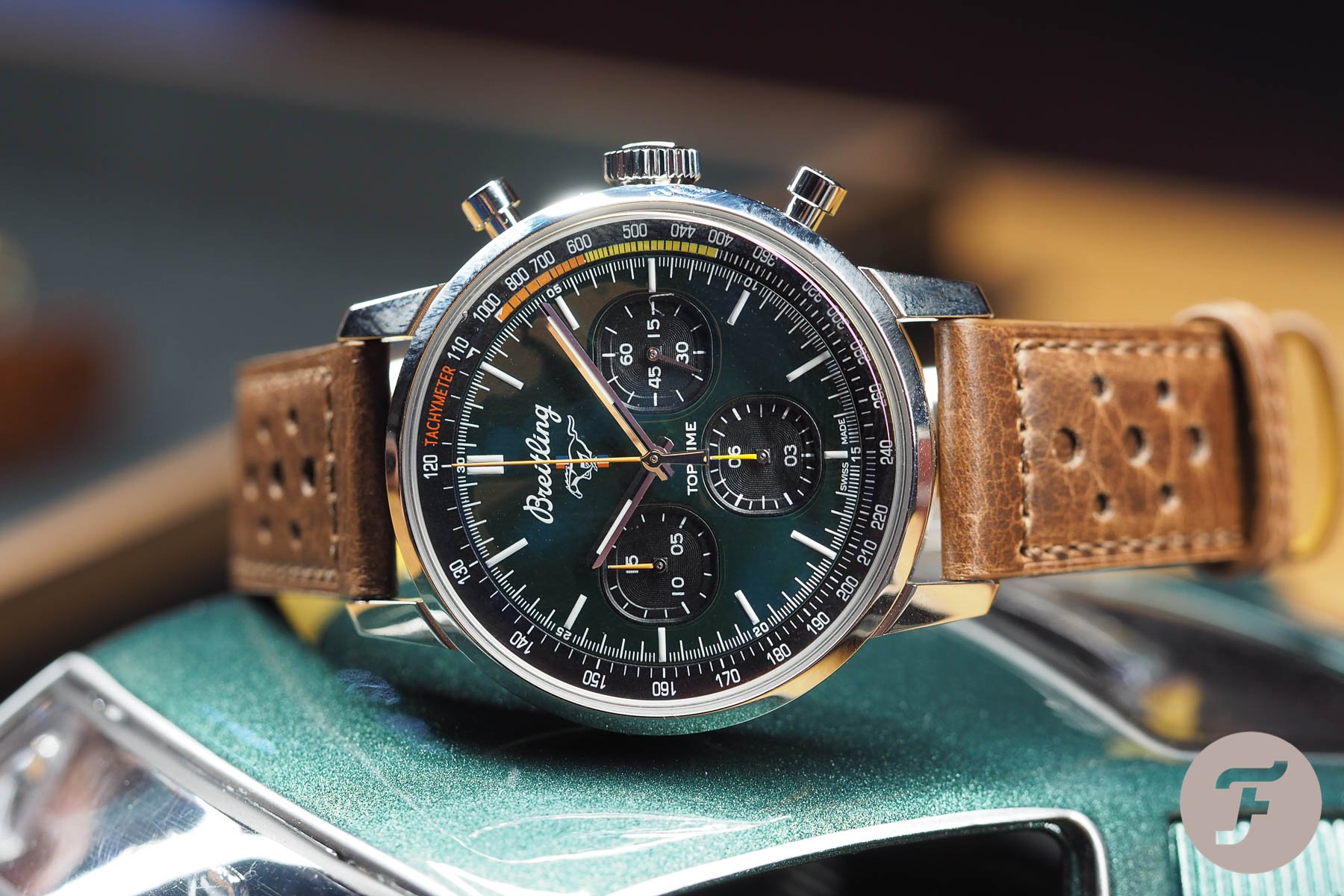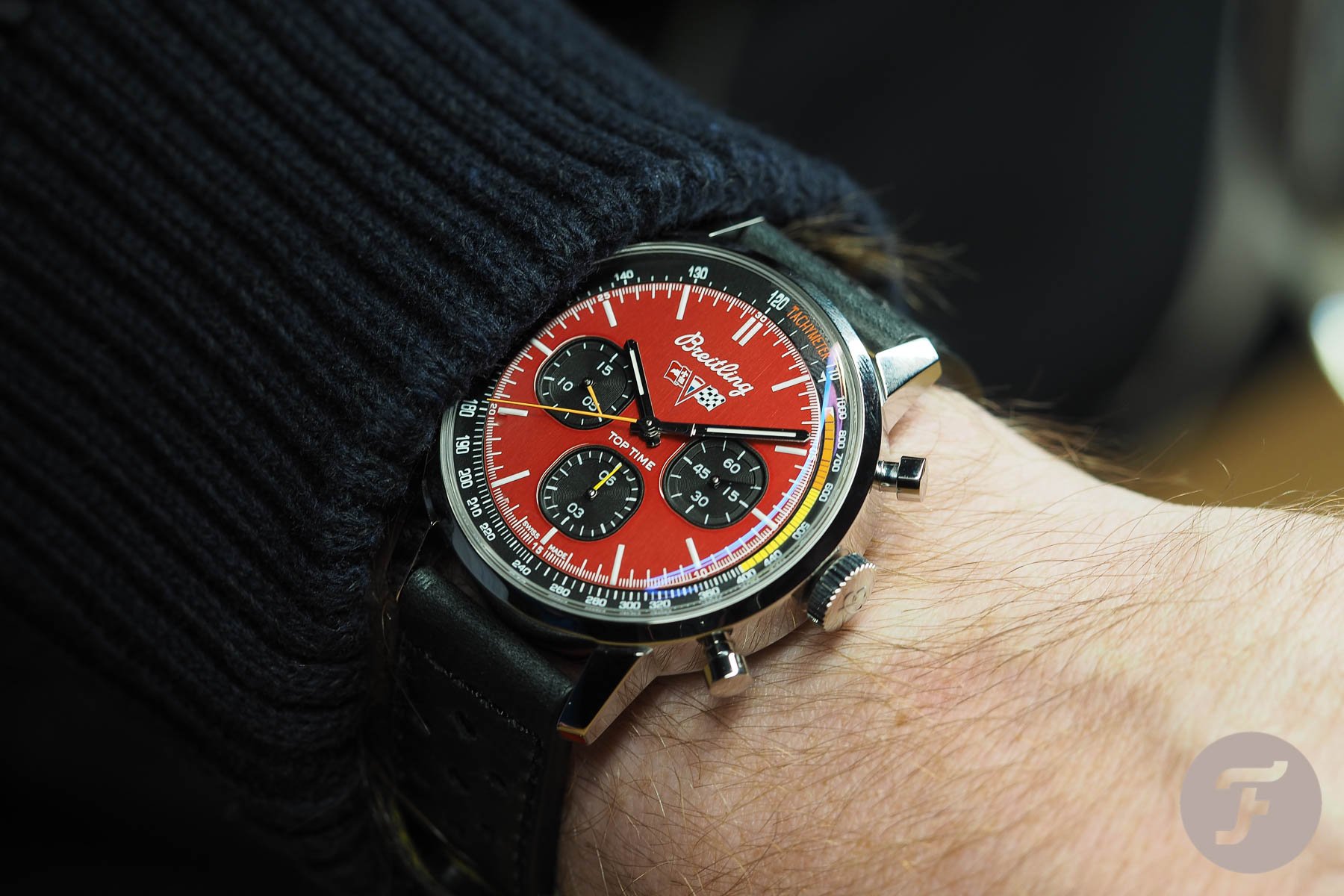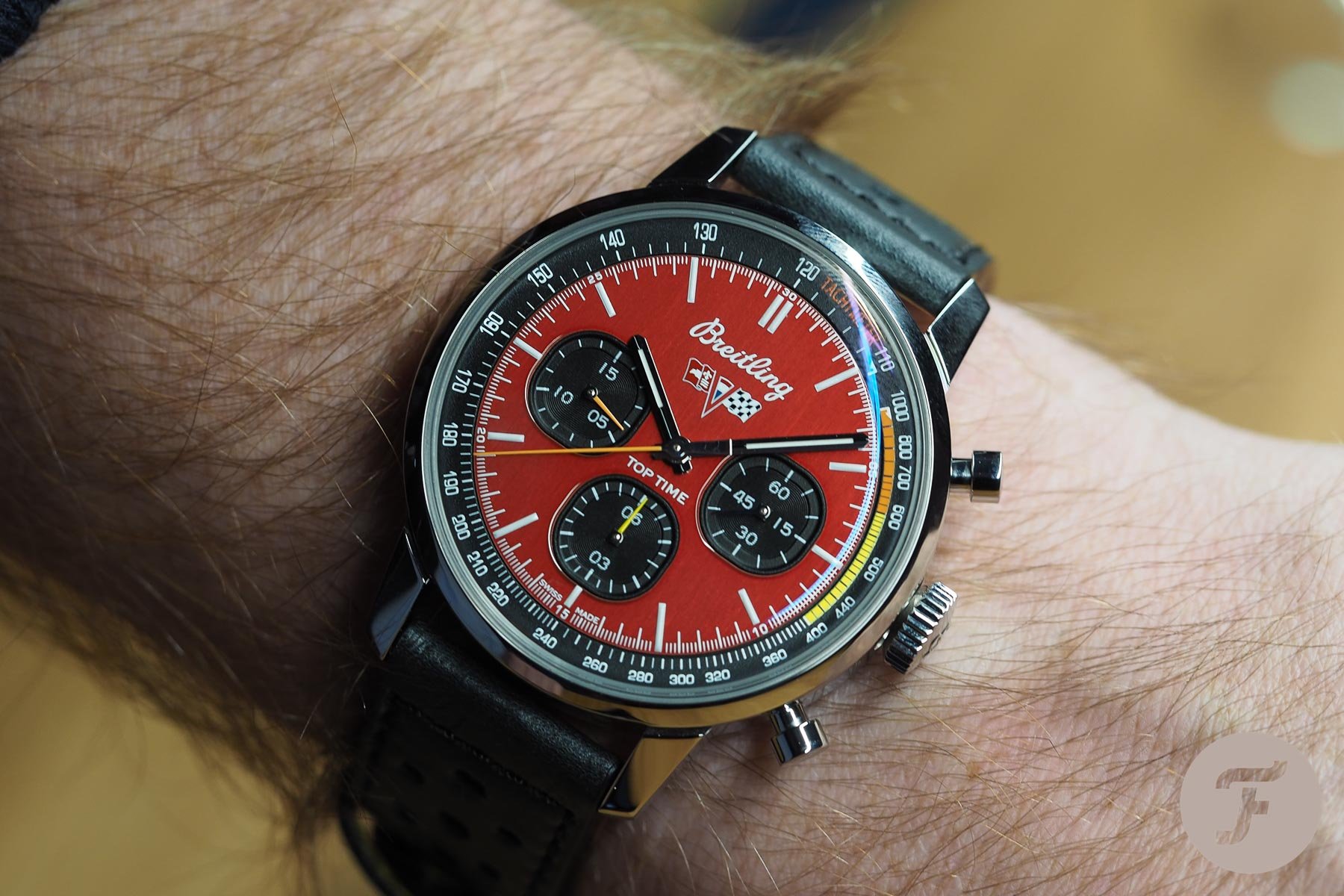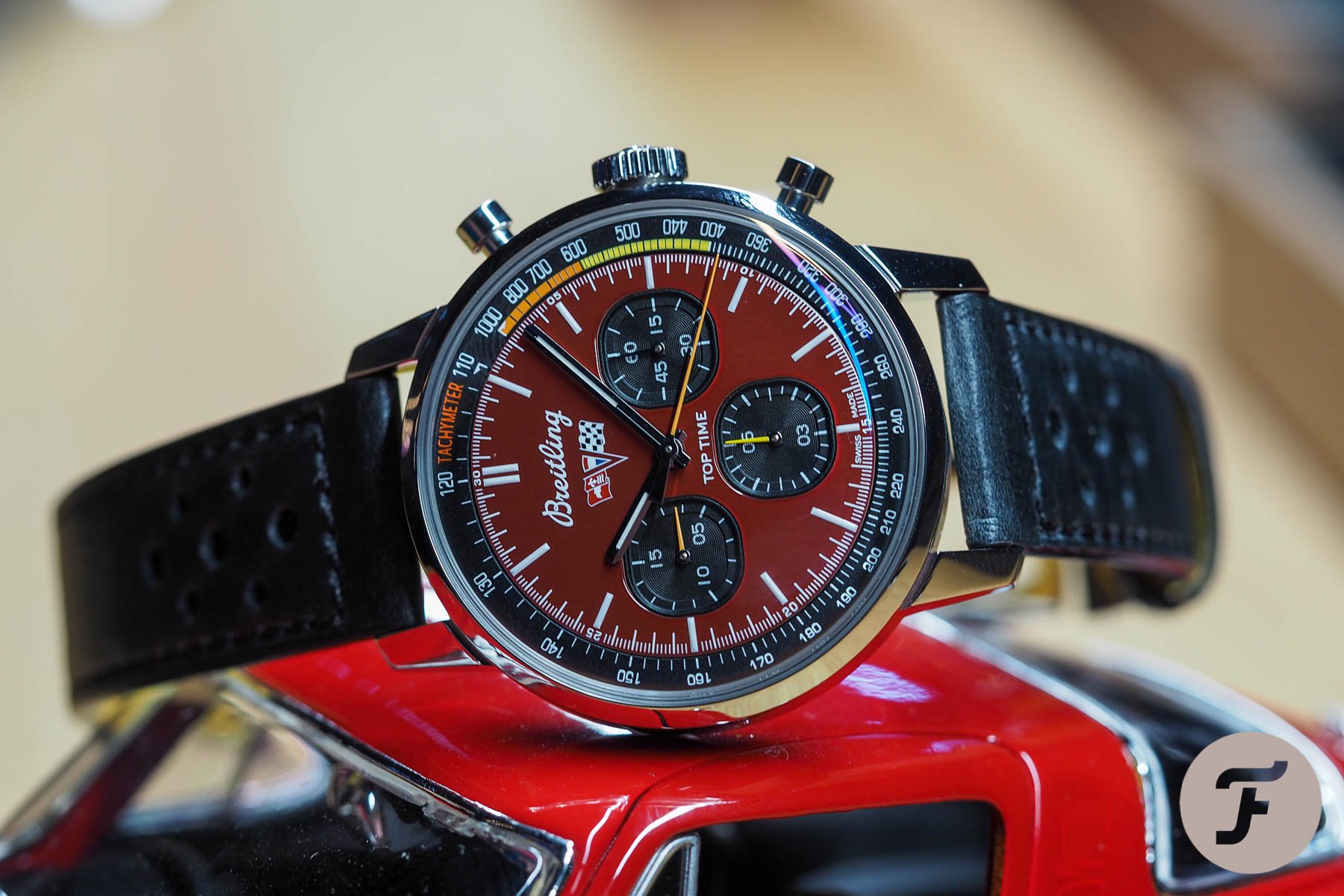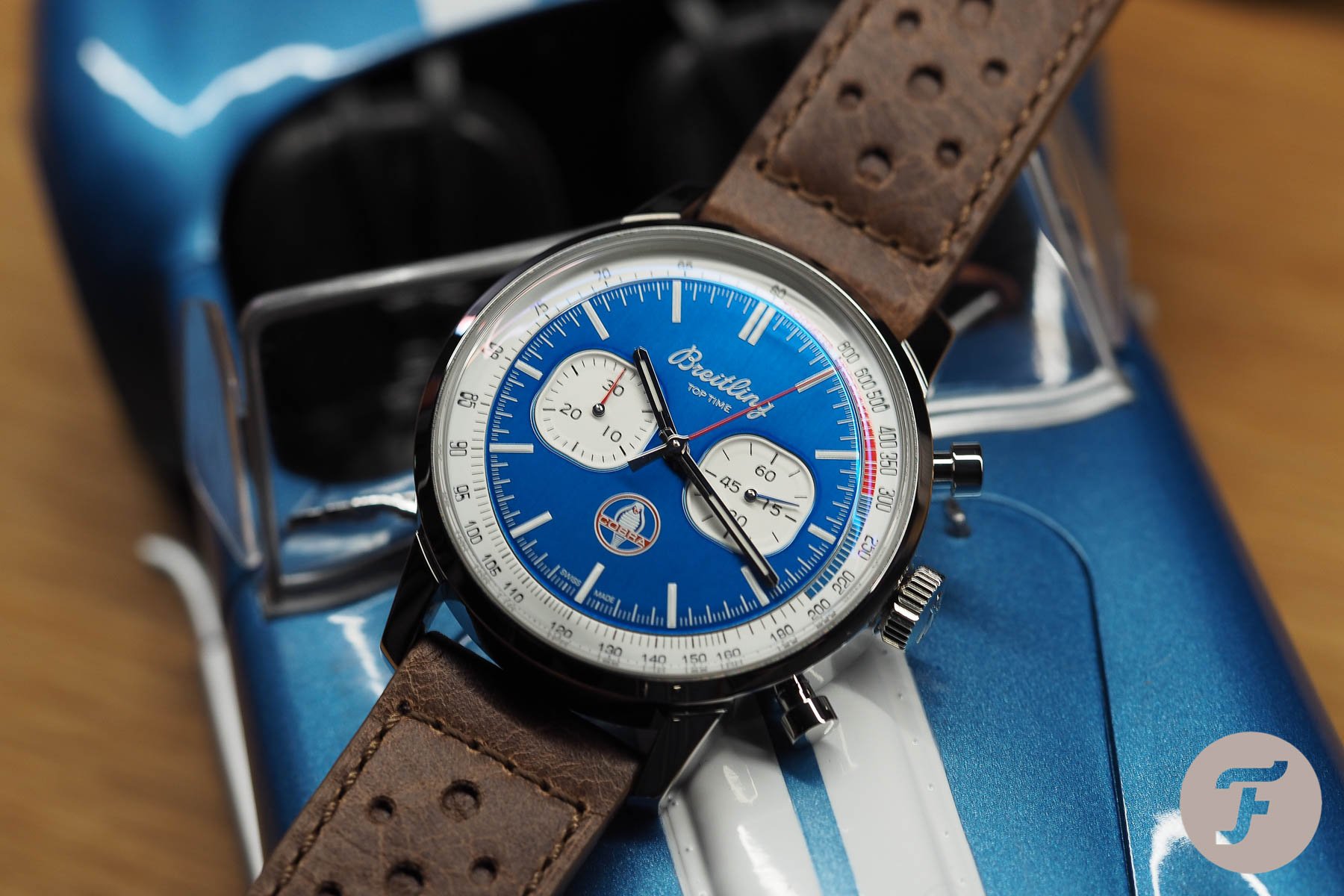 For more details, please visit Breitling's website. Mike wrote a more detailed take on all three Top Times in the Classic Cars Capsule Collection yesterday, so check it out!