Buying Status, Visibility, And Likes For Less Than €5K ­— You Don't Need A Rolex To Get Noticed
Alternative watches from Breitling, Longines, Bell & Ross, TAG Heuer, and Tudor
There are people who wear watches strictly for themselves. The calm and introverted types who, unaffected by hype and trends, go their own way. They buy watches that go completely unnoticed. Kudos to them. But there are also people — many more people, I dare say — who want their watch to send a message. A clear message, even, of status, prestige, or wealth. But their watches can also be an expression of personal style and taste, and an exuberant person will proudly wear a watch with the same characteristics. The right watch will get you noticed in real and virtual life for all kinds of reasons. Buying status, visibility, and likes for less than €5K is possible. And guess what? You don't need a Rolex to get noticed.
There's a thin line between showing off your watch and wearing it with pride. But honestly (and speaking from personal experience), in most cases, you're wearing your watch with pride and also don't mind it getting noticed by showing it off a little. The best and easiest way to get noticed is by showing off your Rolex.
These are non-Rolex watches that have a presence in terms of the four S's — shape, size, shine, and status.
But flaunting your Rolex watch can be downright dangerous nowadays. And it's also not easy and/or affordable in the current market situation to sport a Rolex. So what can you do? Be proactive, think outside the box, and find alternatives! To give you some inspiration or get your thought process going, let me present you with five examples for buying status, visibility, and likes for less than €5K. These are non-Rolex watches that have a presence in terms of the four S's — shape, size, shine, and status. They are watches that will get noticed, producing both compliments and likes.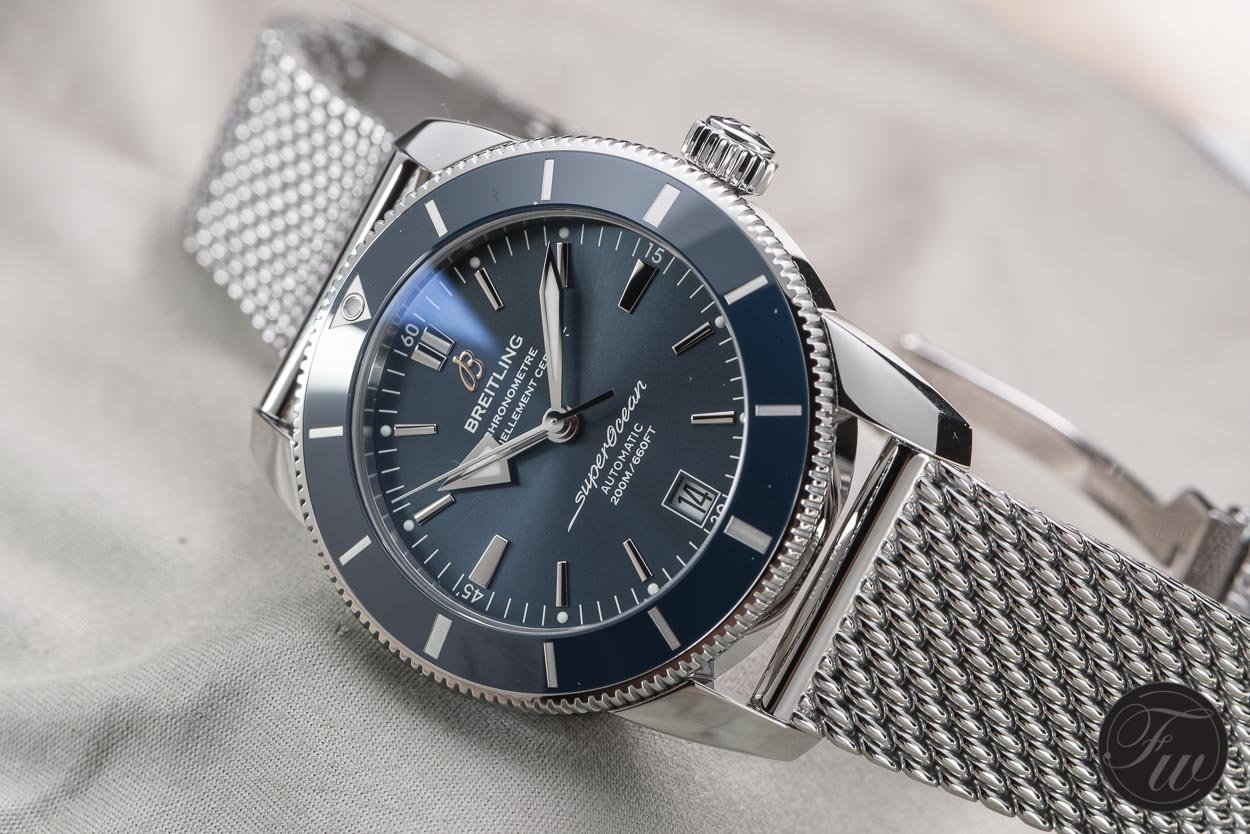 Buying status, visibility, and likes for less than €5K — Breitling Superocean Heritage B20 Automatic 42
The first brand that pops to mind when looking for a watch that can do what a Rolex does on the wrist is Breitling. Unfortunately, the watch that I have in mind doesn't exist. That would be a three-hand Chronomat in a 40mm case. There's a 36mm version, but that's just too small. That watch just doesn't have the presence in terms of shape, shine, status, and above all, size. Fortunately, Breitling also makes the Superocean Heritage B20 Automatic 42. The radiant blue reference AB2010161C1A1 (€4,850) with its 42mm steel case, bold shape, polished ceramic bezel, and shiny mesh bracelet definitely has the four S's covered.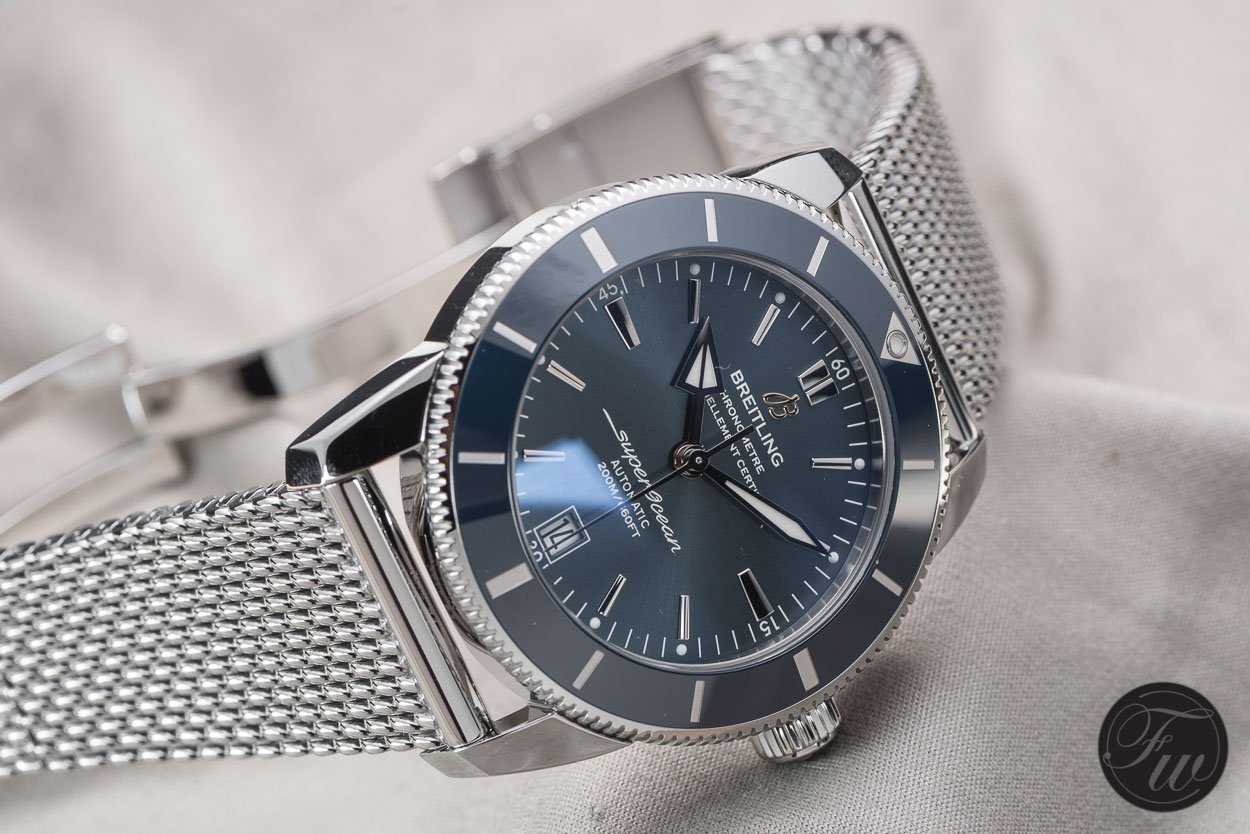 Breitling is a bold brand with equally bold creations and a strong reputation. The archetypical Breitling wearer doesn't hide his or her character and success; they present confidence, self-esteem, and vibrant ambition with a watch that does the same. A nice thing to know is that the Superocean Heritage B20 Automatic 42 is a chronometer-certified dive watch and water-resistant to 200 meters. That means this watch will impress accurately underwater. But, let's be honest, it's the looks that get the likes.
Find more information on Breitling's official website.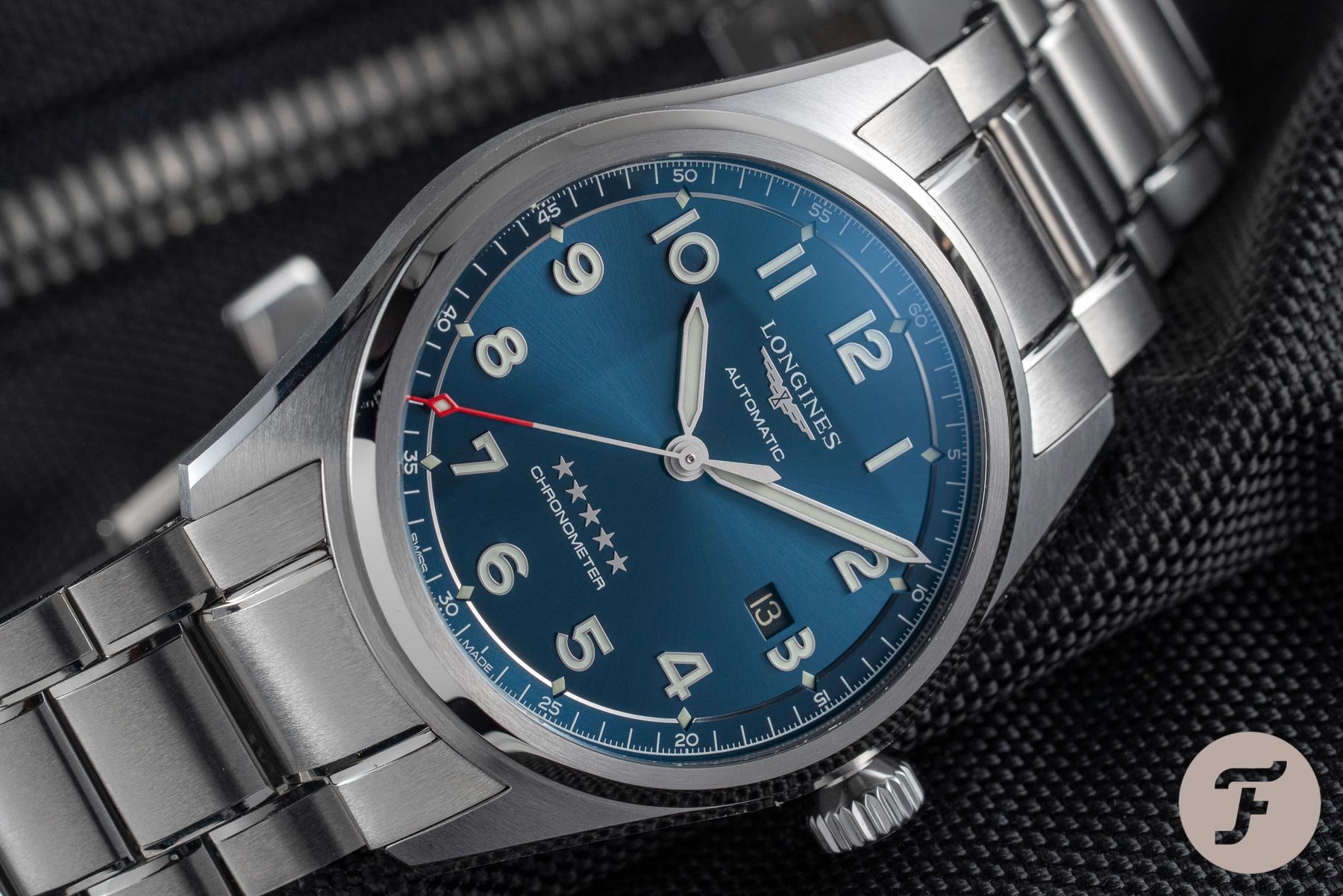 Buying status, visibility, and likes for less than €5K — Longines Spirit Prestige Edition
I'm not the only one who thinks the Longines Spirit Prestige Edition L3.811.4.93.9 (€2,750) is a jewel of a watch. Rob agrees with me, and he likes it for a couple of reasons. One is the chronometer-certified caliber L888.4 inside, which has an operating frequency of 25,200vph and a power reserve of 64 hours — he is a trained watchmaker, after all. The other thing he likes is the uncommon harmony created by the interaction between the seconds hand and the minute track encircling the dial. So do I.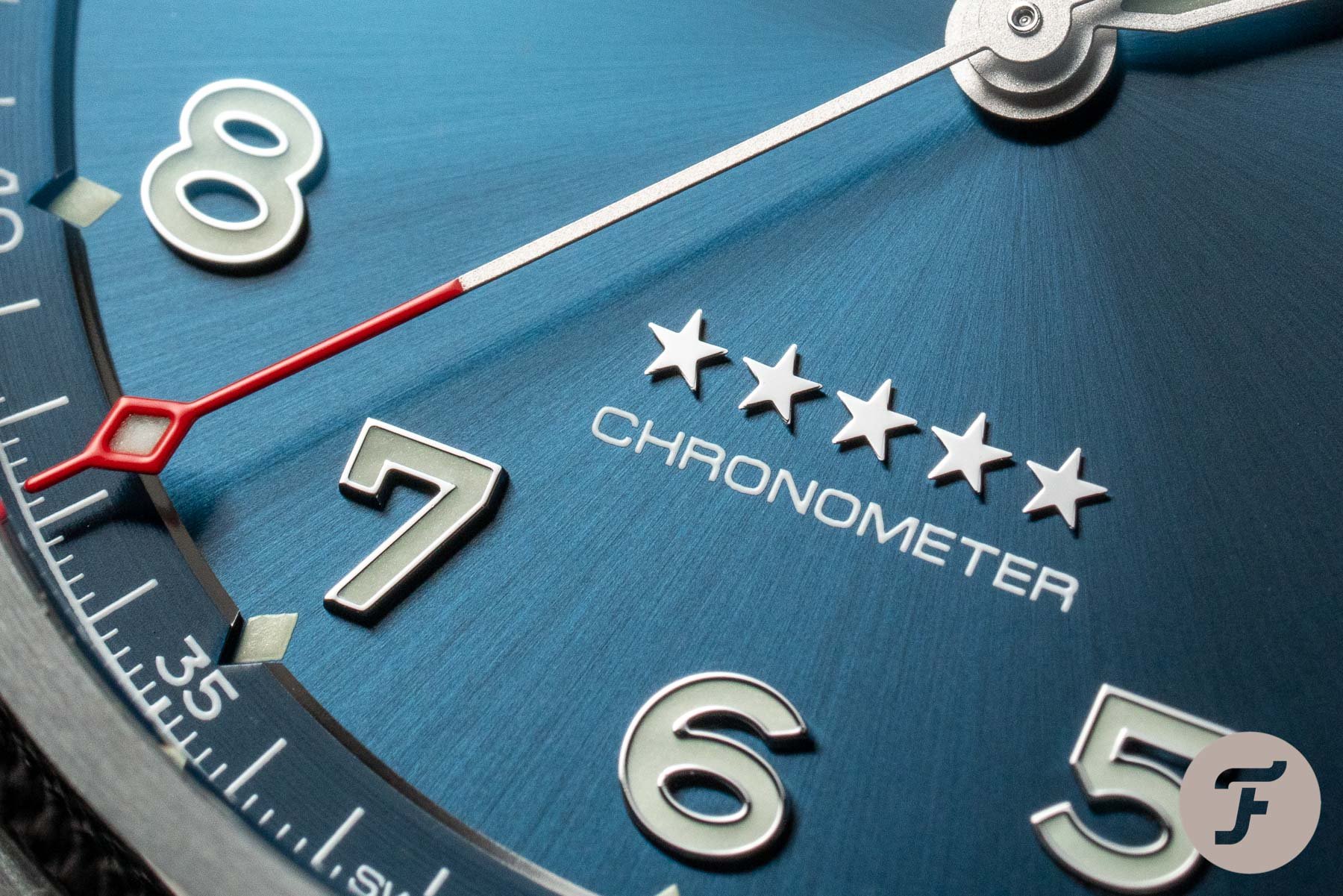 What I would like to add is this — look at that stunning, radiant blue sunray dial! Now that's a dial that pops, and it does so in style. The blue is not overwhelming. I think the dial has the right color tone, finishing, and size to get noticed without being too in-your-face.
Choose your watch and company you keep wisely
The size is good too, with a very healthy 42 × 12.5mm case and a lug-to-lug length of 51mm. Not to mention, the domed sapphire adds volume to the watch. So this Spirit Prestige edition, which comes with a solid steel bracelet and an extra strap, has the right size, the right shape, and has plenty of shine. As far as status is concerned, Longines is a brand with a strong reputation as a watchmaker. As a status symbol, it may lack a bit of punch, but amongst watch connoisseurs, it's well-respected. My advice is this: choose your watch wisely and the company you keep even more so.
For more information, visit Longines online.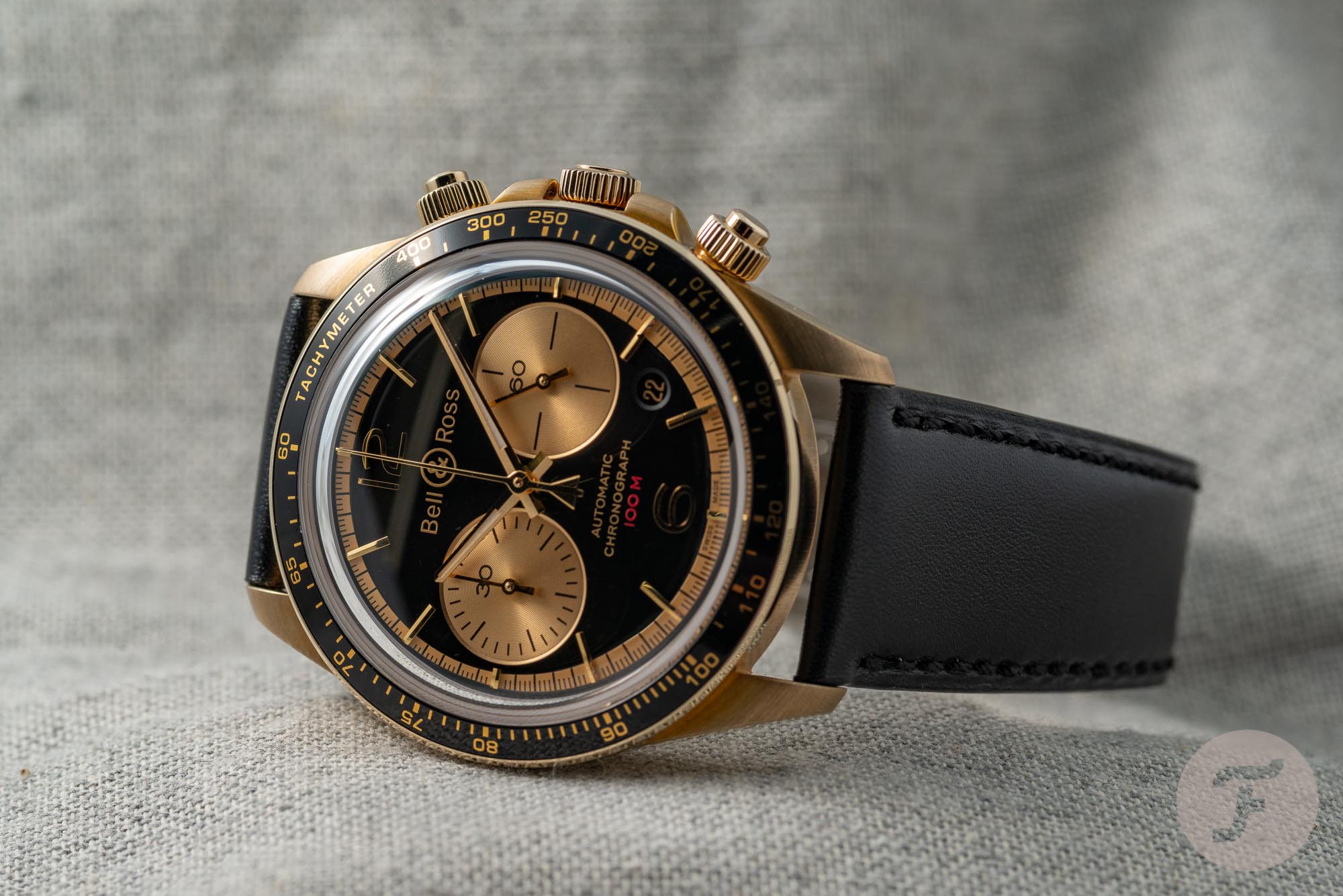 Buying status, visibility, and likes for less than €5K — Bell & Ross BR V2-94 Bellytanker Bronze
The Bell & Ross BR V2-94 Bellytanker Bronze (BRV294-BC-BR/SCA) has an official retail price of €5,100. Yes, that's €100 too much to be featured here. But hear me out. First of all, when it was launched in 2019, the price was €4,900. Secondly, I know for a fact that if you are at an official Bell & Ross dealer and you're seriously considering this charismatic chronograph in retro John Player Special livery, you can haggle it down for a price below €5K. If not, let us know, and we will see what we can do. The fact that it is a limited edition of 999 pieces might make it a bit tricky to find, but if you succeed, it is worth a closer look.
The Bellytanker Bronze ticks most boxes
Mike thought the Bellytanker was an unexpected delight, and I fully agree with him. What you get from Bell & Ross is a chronograph that does remind you of the Rolex Daytona, and a vintage one at that. That's because of the Bellytanker's 41mm bronze case, the "bronze panda" dial, and the cluttered screw-down crown and pushers. The anodized aluminum bezel insert provides a nice contrast, and the ultra-curved sapphire with an anti-reflective coating gives it a fashionable retro touch.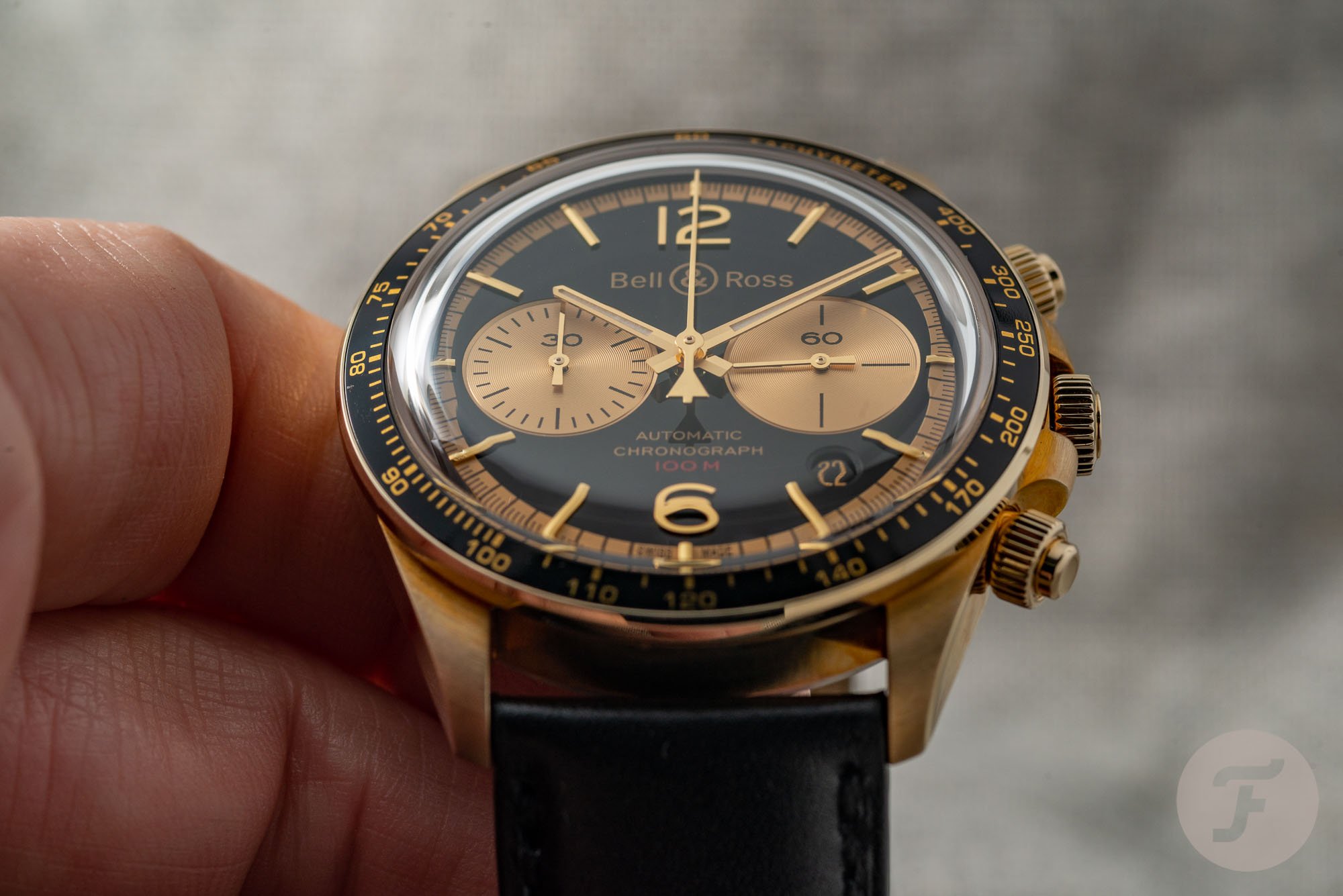 The soft-shining bronze Bellytanker ticks most of our four boxes, apart from the "status" one (unless you're still living in the 2000s). What you do with this Bellytanker is create a watch illusion. And a very convincing one at that. You might have to reluctantly say "no" to those who ask, "Is it a Daytona?" But the looks of the Bellytanker could well make them forget your answer.
More info on the BR V2-94 Bellytanker Bronze is available on the official Bell & Ross site.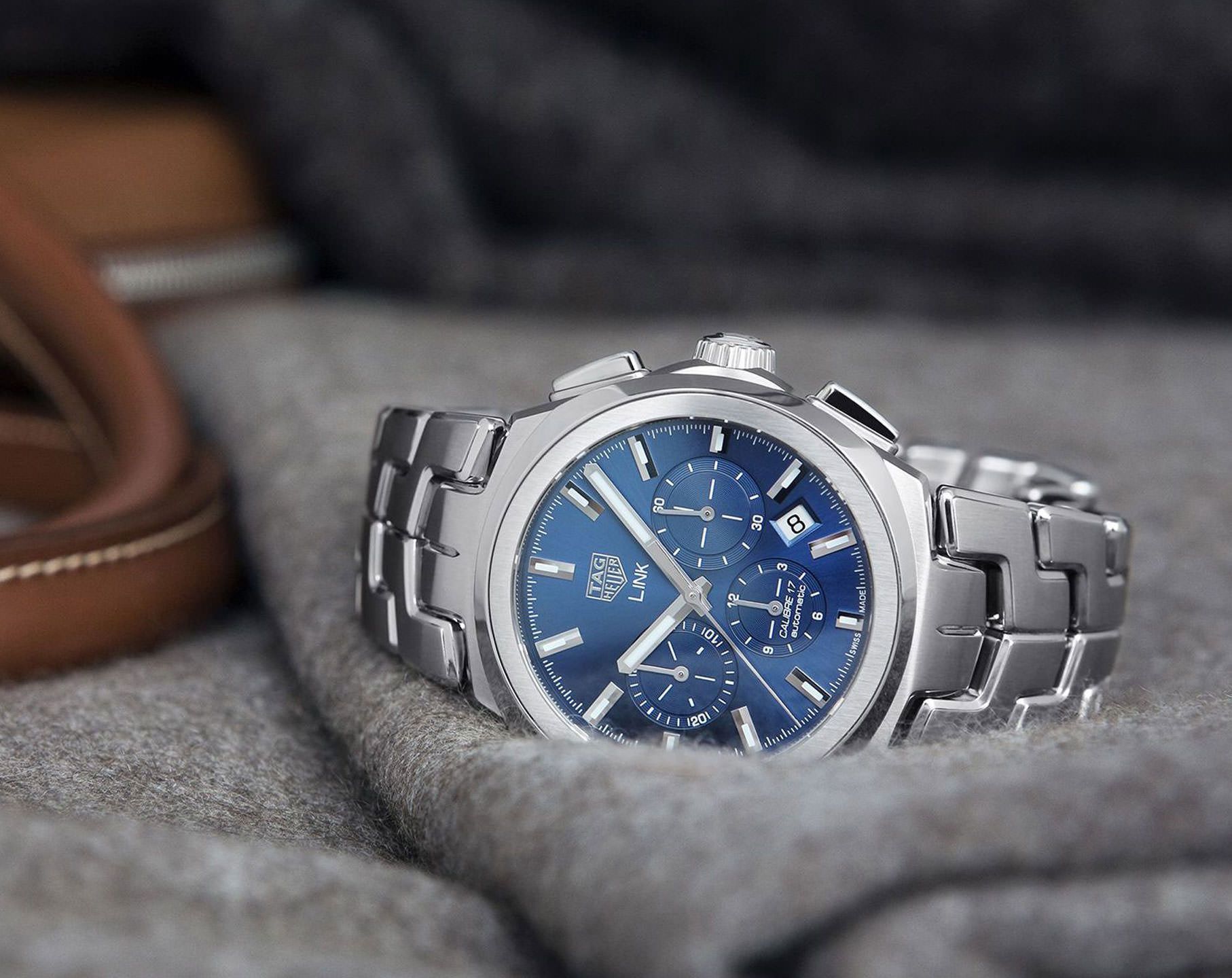 Buying status, visibility, and likes for less than €5K — TAG Heuer Link Automatic Chronograph
I know a guy who once wrote that the 1990s TAG Heuer Link models are an expression of "neo-retro kitsch." I kind of agree with Mike on that one, but the updated, current versions of the Link are a little less kitschy. The 41mm Link Automatic Chronograph (CBC2112.BA0603) has a price of €4,250, and that gets you a very distinct look with a double dose of shapely exuberance. It sure is a remarkable and recognizable style that has been around for quite a while. TAG Heuer calls it "iconic", but that is taking things a bit too far if you ask me. Nevertheless, the Link is an evolution of the well-known S/El (Sports Elegance) line that debuted in 1987. It started off very curvy and shiny and became a bit edgier and toned-down along the way, but "introverted" is still not an adjective that applies to the Link.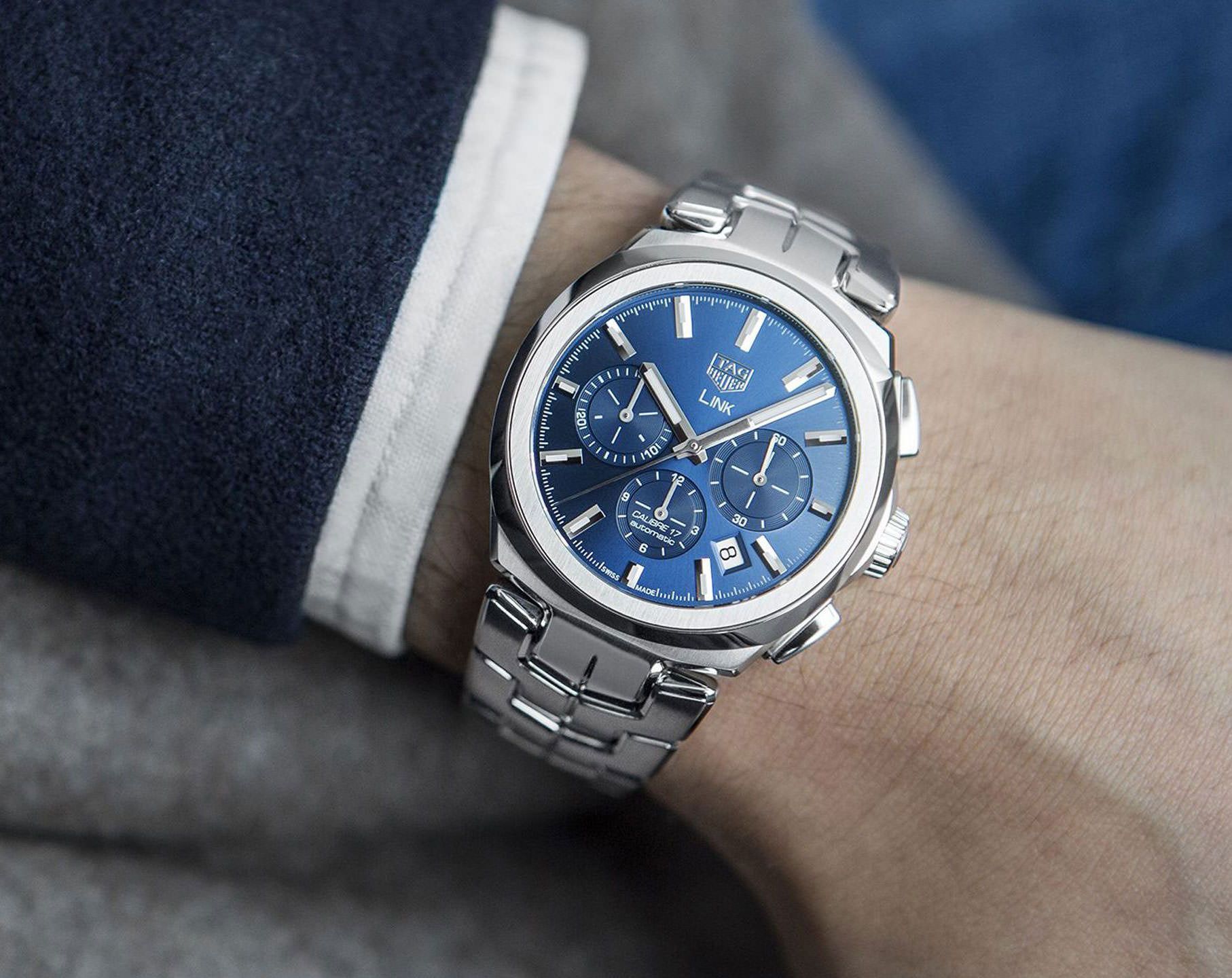 The Link has the four S's covered
The Link Automatic Chronograph with its radiant blue sunray-brushed dial ticks a lot of boxes. There's the cushion-shaped case around the impactful dial that flows into the integrated bracelet and creates a metal-dominated look. And the finely brushed bracelet itself is almost jewel-like thanks to its polished bevels that highlight the design. TAG Heuer has status, and the Link Automatic Chronograph is shiny. It has more than enough shapes that catch the eye, and the 41 × 13.45mm case is large and prominent enough to tick the "size" box.
For more information, check out the TAG Heuer website.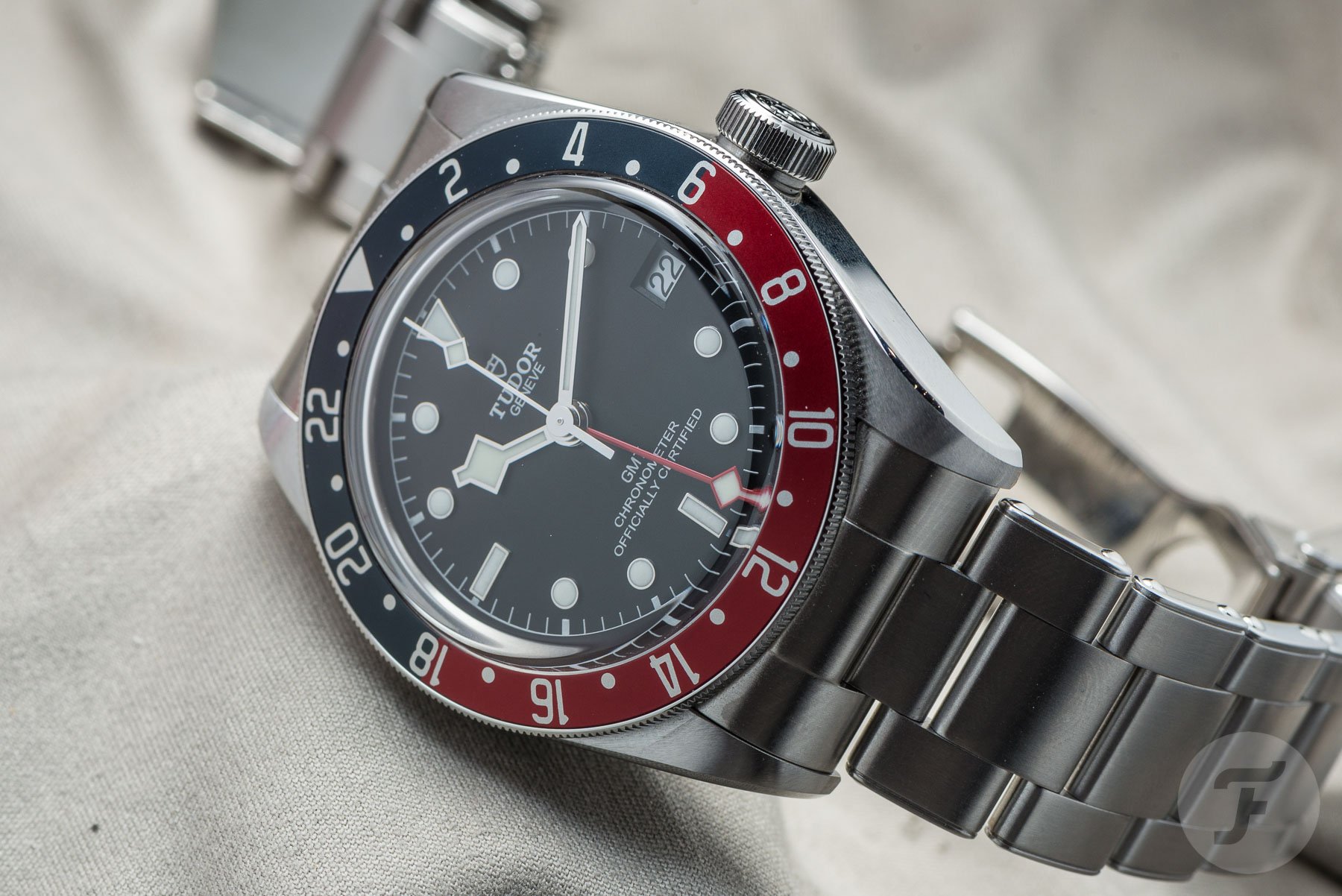 Buying status,visibility, and likes for less than €5K — Tudor Black Bay GMT
This one has the looks of a "Pepsi" for the price of Tesco Cola. The Pepsi battle between the real deal from Rolex and the alternative from Tudor is an interesting showdown. The Tudor Black Bay GMT (M79830RB-0001) with its list price of €3,920 is, on paper, no match for the €10,200 Rolex GMT-Master II (126710BLRO). But in real life, the Black Bay GMT with its striking, highly visible bezel in blue and red is a great value proposition. It may lack the shine of the ceramic bezel the Rolex has, but the anodized aluminum 24-hour bezel of the Tudor has that desirable look of a vintage Rolex. And that's a look that is very hard to beat, especially these days.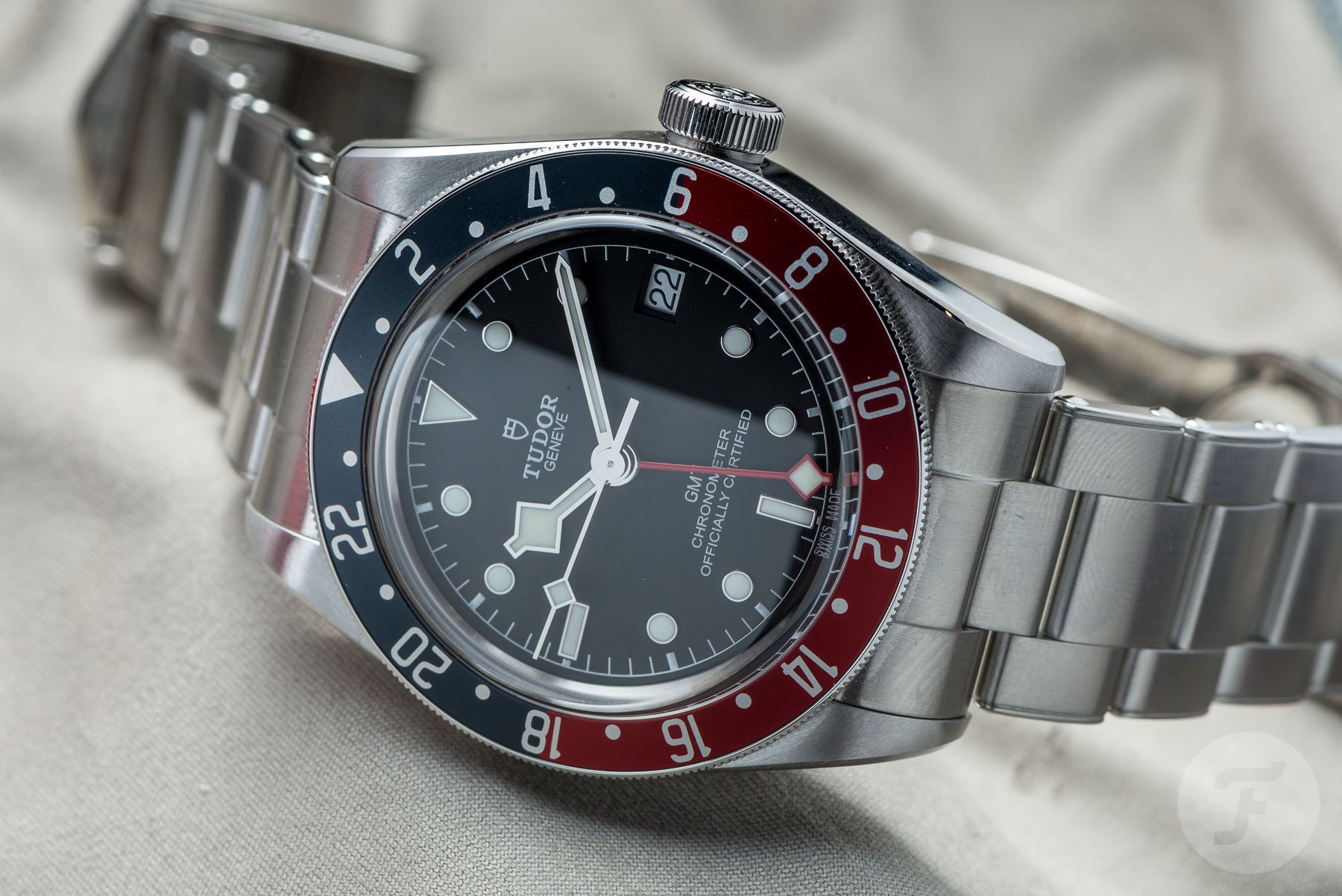 On top of that, the Tudor measures 41mm, and that's 1mm more than the Rolex — an objective point based on cold numbers in favor of the underdog. Amongst people in the know, Tudor has become a valid Rolex surrogate, and with that comes status — exactly what we're looking for here.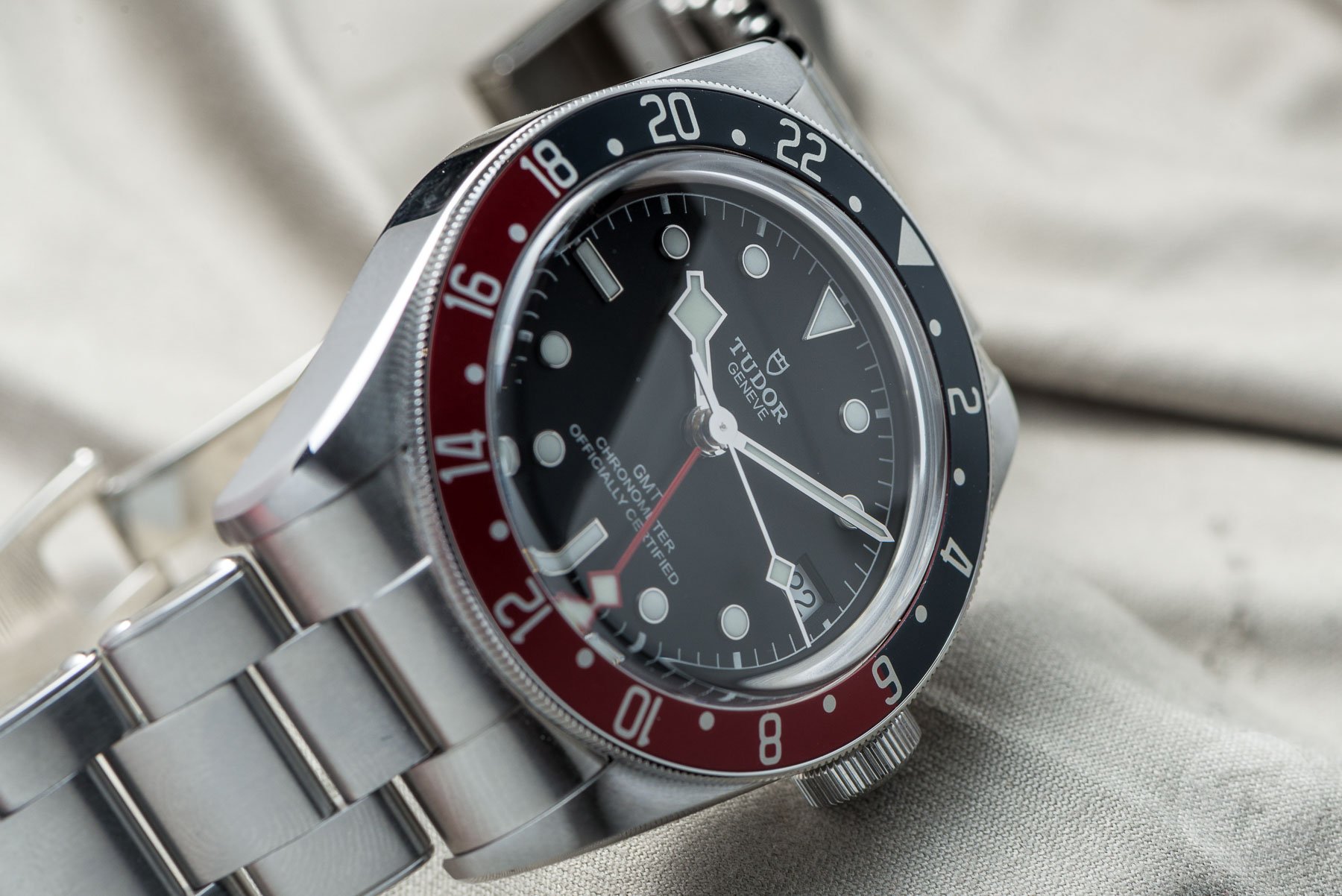 Alternative "bling"
You need to ask yourself if you are buying a watch merely for you to enjoy or if want other people to notice your Rolex. If you want more "bling", you could also opt for the 41mm Black Bay S&G with either a black (M79733N-0008) or a gold-colored dial (M79733N-0004). The steel-and-yellow-gold Black Bay has a list price of €5,120 (including 21% Dutch sales tax) so officially, it's not a contender here. But because it looks twice the price, I still included it as a bonus suggestion. That watch has the same vintage-Rolex vibe as the previously mentioned Bell & Ross Bellytanker. But there's one major difference — Tudor is closely related to Rolex. And that rubs off on all Tudor watches, not just this one.
For more info on the Black Bay GMT, please head to the Tudor site.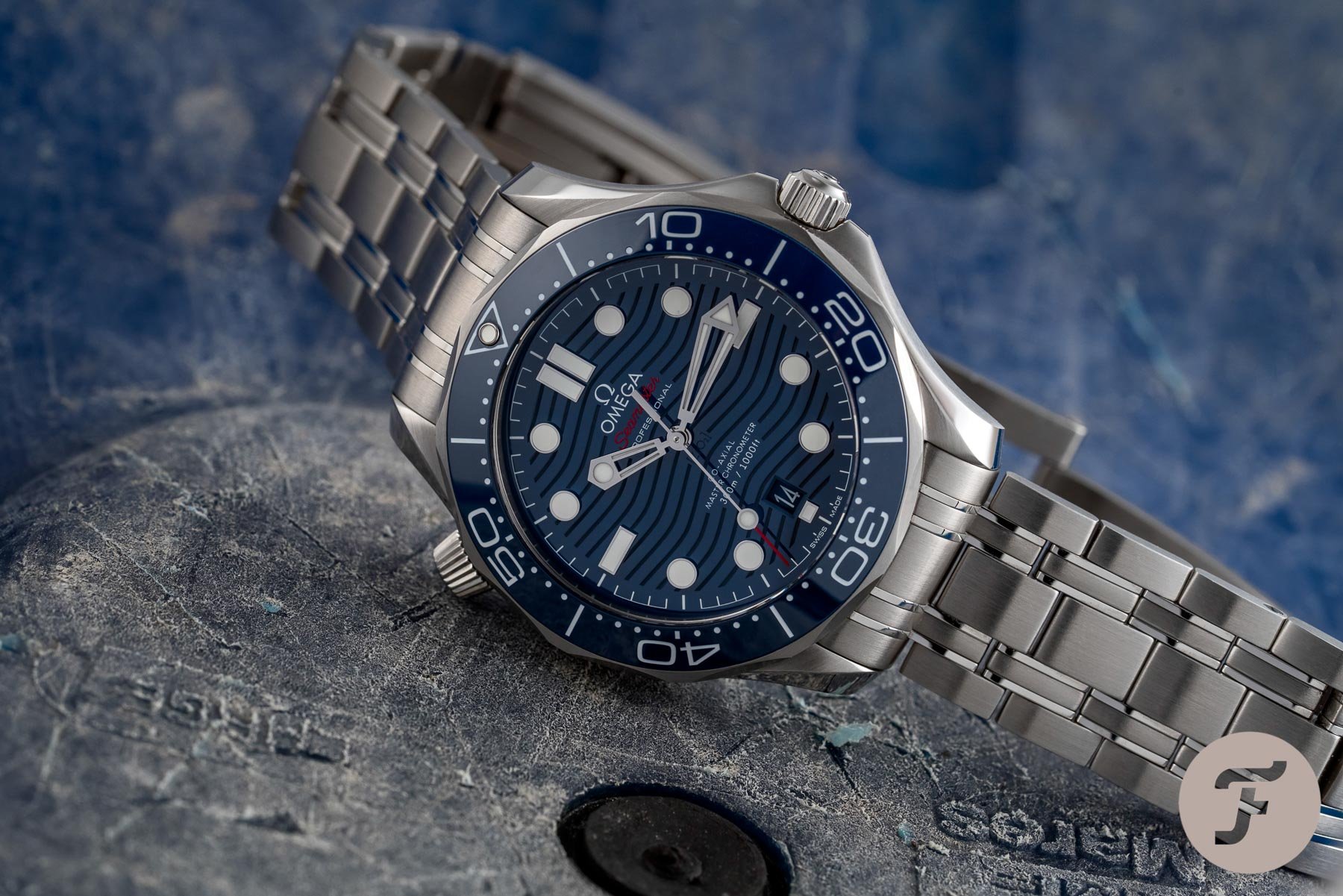 Buying status, visibility, and likes for less than €5K — Afterthought
Maybe you're surprised to see nothing from a couple of respected brands like Omega or IWC. The reason is simple. The 42mm Omega Seamaster Diver 300M surfaces well above the €5K mark with a list price of €5,700. And IWC does have the classic 40mm Pilot's Watch Mark XVIII (IW327009) in the collection for €4,700, but although it brings you a bit of status, that tool watch doesn't shine at all. The shiny IWC alternative is the 40mm Portofino Automatic for €4,750, but that watch is hardly a "real" IWC, if you know what I mean. It justifies the conclusion that buying status, visibility, and likes for less than €5K is doable, but it sure takes some serious effort.
Please find and follow me at Lex Stolk • Instagram