Coffee Corner Watch Talk: Taking The Omega Speedmaster X-33 Marstimer To Mars On A Monday Morning
And prepping for auction season with a Rolex Daytona, Patek Philippe 5070P, and a Zenith × Voutilainen for charity
You couldn't have missed the recent introduction of the Omega Speedmaster X-33 Marstimer. It was all over our website. And for good reason. It's not every day that you get to watch the launch of a tool watch that's made together with a space agency. The pros at the European Space Agency (ESA) came up with a wish list of very specific timing functions they need to operate their Mars lander on the Red Planet. The presentation did answer a lot of very difficult questions, but it also left the room to ponder about the watch, its functions, and its mission. But that was something I did after the show. My thoughts about the Marstimer belong in a Coffee Corner Watch Talk. And there's also a heads-up regarding some interesting upcoming auctions in case you want to shop for X-mas on time for once.
You can find everything there is to know about the new Omega Speedmaster X-33 Marstimer in RJ's introduction article. And if you want to see the introduction of the watch and find out about the setting during the Speedy Tuesday event at the European Space Agency (ESA), you can go here. With satellites hanging from the ceiling, the very engaging talks by different ESA scientists and French astronaut Jean-François Clervoy made quite an impact on everyone there. And so did the watch. The new Speedmaster X-33 Marstimer is not meant to be a crowd-pleaser. The watch was born out of ESA's request for Mars-specific timing functions. And that is something that impresses me; the newest Speedmaster is a proper instrument.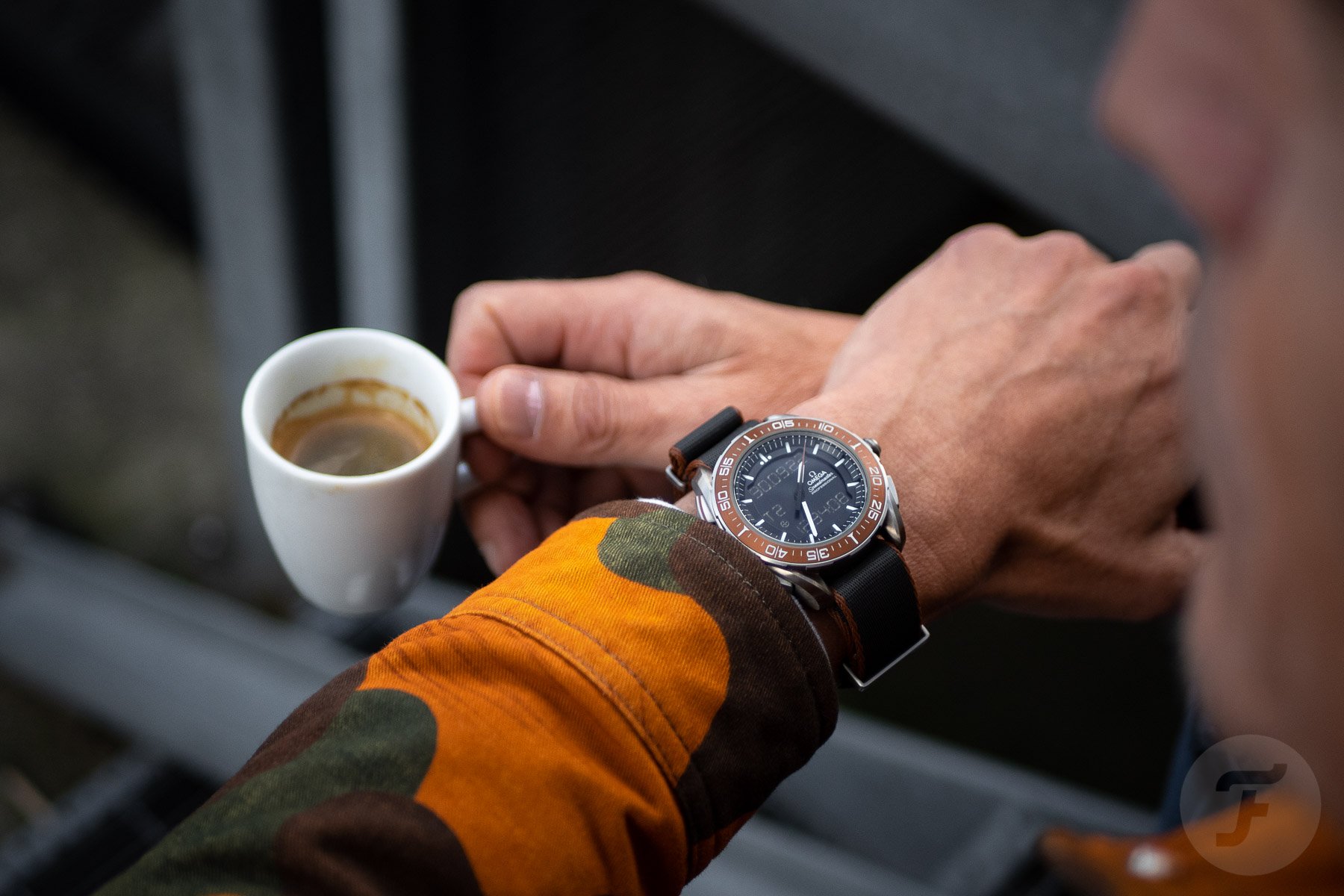 ESA challenged Omega, and the watchmaker delivered
ESA challenged Omega to develop a watch that takes into account that one day on Mars is 39 minutes and 35 seconds longer than one day on our planet. Furthermore, the watch needed to display both the time on the Red Planet and at home. After all, when working in the mission control room, is of vital importance to monitor events happening on Mars in its own timezone. The new watch would also require a solar compass because Mars has no magnetic field. The new X-33 Marstimer meets these demands.
But mentioning the word "solar" also got me thinking about the power source of the Marstimer. And after seeing solar panel after sonar panel on satellites, spacecraft, and rovers at ESA and in presentation videos, it got me thinking about a solar-powered X-33. It led me to question why the new Speedmaster X-33 Marstimer isn't outfitted with a solar-powered quartz movement — something I already touched upon in the story "Why We Need Luxury Solar-Powered Quartz Watches" that, apart from Omega, also mentioned Breitling and Grand Seiko.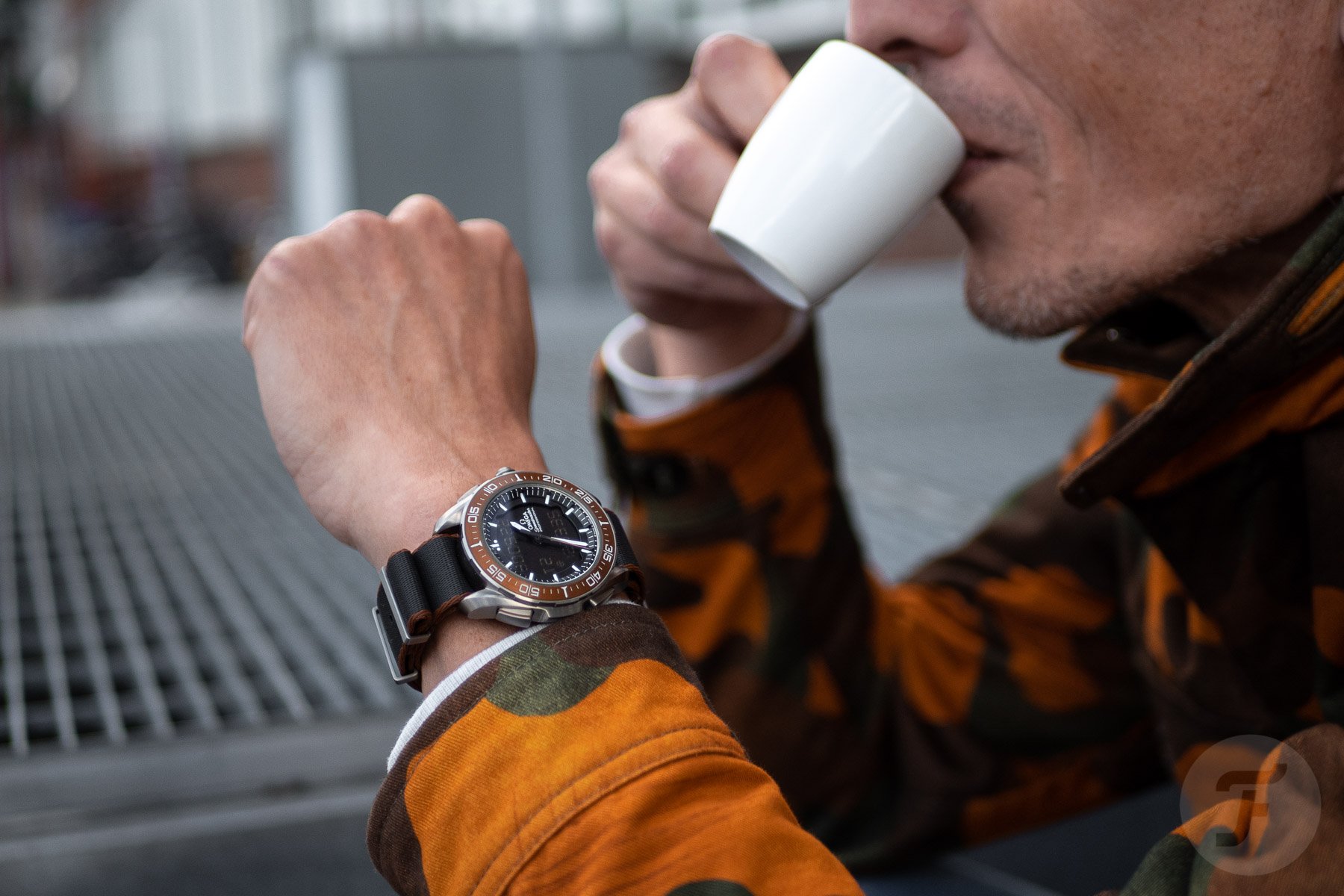 Two answers
I asked my question during the presentation, and the answer was that it would have meant developing a completely new caliber. Well, Omega is in the movement-developing business, but maybe because of the limited reach of the new X-33, creating a completely new quartz caliber powered by light rather than a battery would have been a far-too-costly affair. And while sitting in the last row in the ESA auditorium just before a presentation about possible former life on Mars, I "harassed" Omega CEO Raynald Aeschlimann on the matter again. He responded that a non-battery-driven movement was going to be less stable than a conventional battery-driven one. But before I got to mention the Seiko Astron GPS watches, the presentation started, and I couldn't find a moment to continue the talk afterward, unfortunately.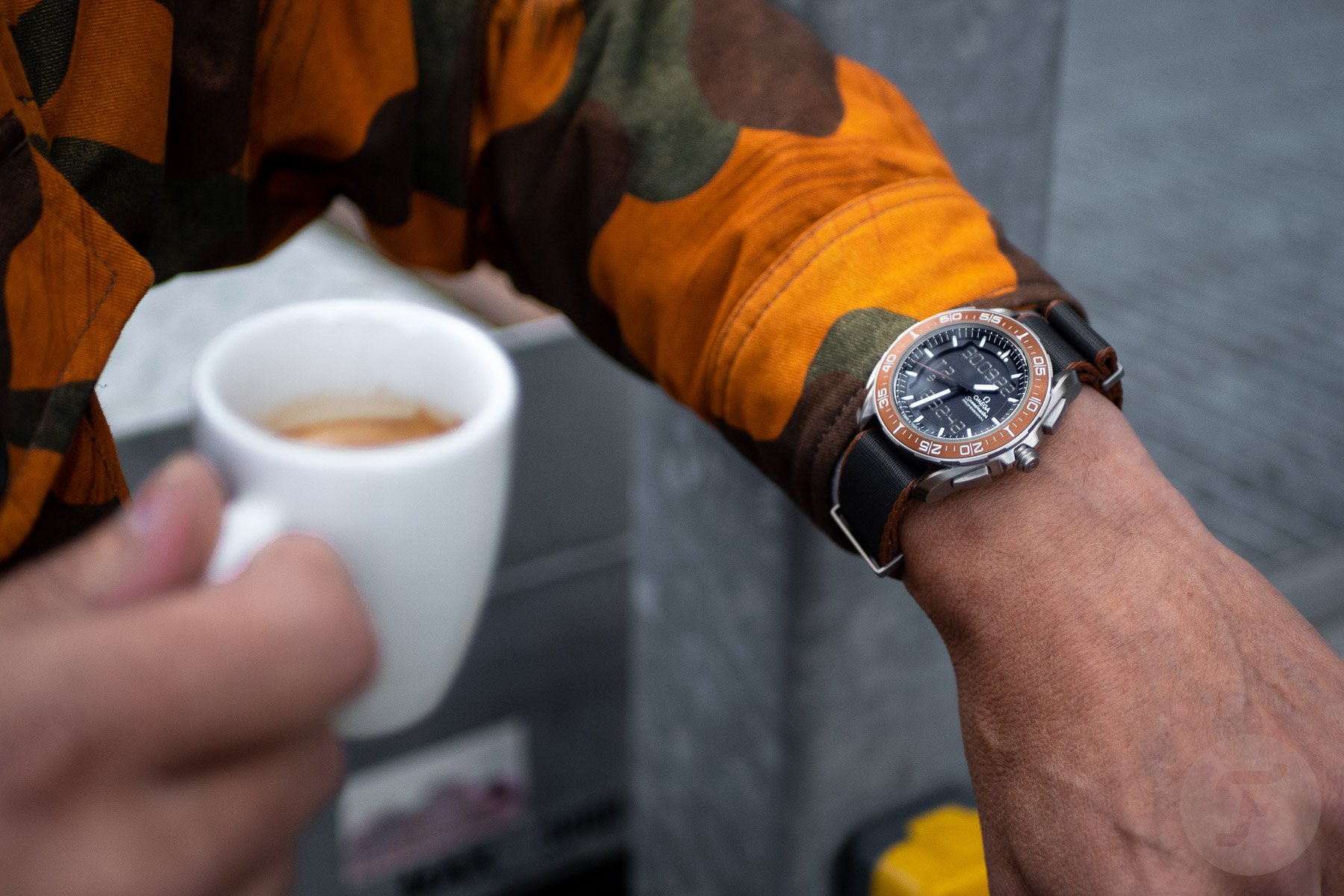 The brand-new caliber 5622 is a mathematical wonder
Apparently, it wasn't possible to update caliber 5619 — the multi-functional quartz chronograph movement in the Skywalker X-33 — to do the Mars-related stuff needed. Some calculations, especially for the solar compass, were just too much for the old caliber to handle. The new 111-component caliber 5622, however, features all the previous functions from the Skywalker X-33 in addition to a slew of Mars functions.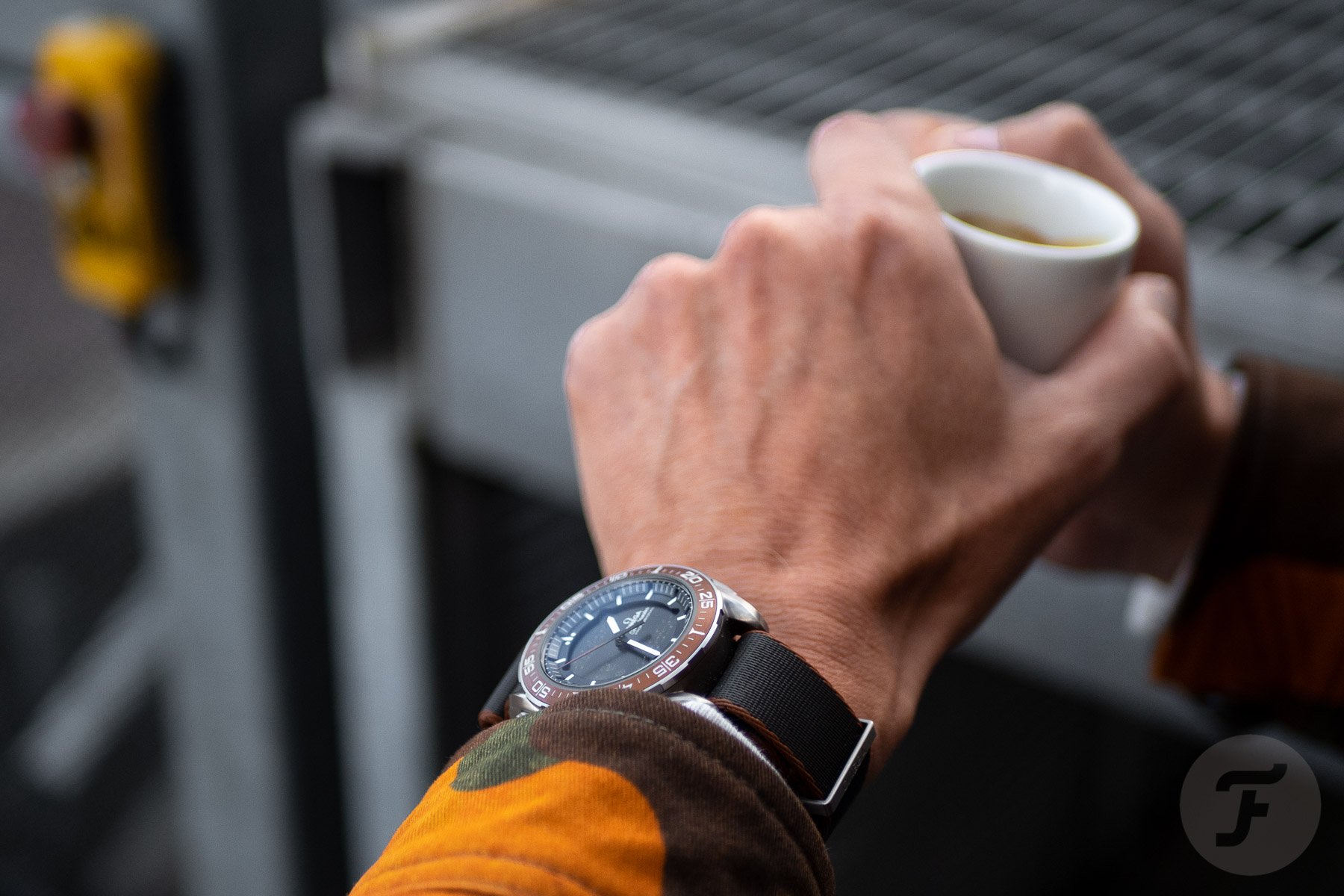 In the end, I think I found peace with the X-33 Marstimer not being solar-powered. If it were a watch for astronauts traveling to, on, and back from Mars over a long period — a manned Mars mission could take a few years, considering an unmanned one-way trip already takes seven months — having a watch without a battery would be a tremendous bonus. RJ told me about astronauts handy enough to swap the battery of an X-33 in space, but that's something you don't want to burden a Mars voyager with. But since the Marstimer is intended for use on Earth and with an authorized Omega dealer never too far away, I'll let it slide… for now. Still, the first Omega watch intended specifically for space travel better be solar-powered. Am I nitpicking here, or do you agree?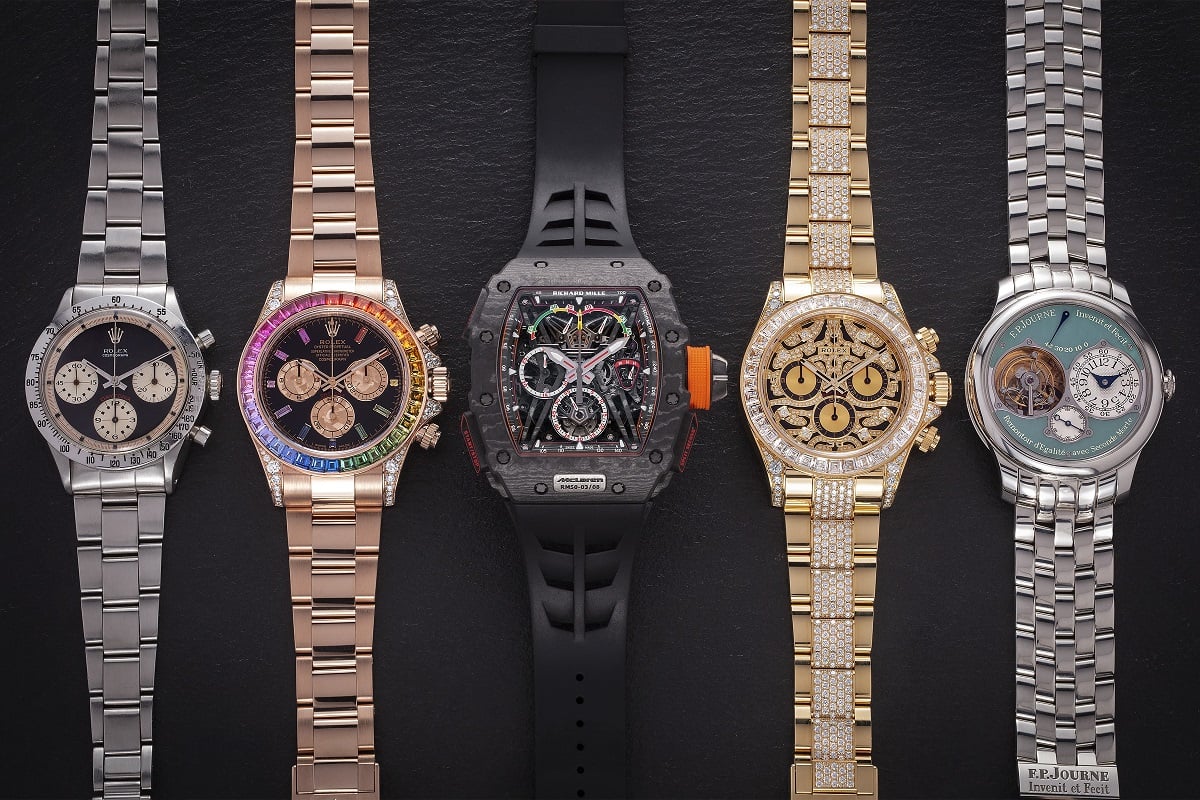 Christie's does Dubai — An auction in a global watch hub
Dubai is watch heaven. Well, if you think of extravagant watches and prices, it is. The online auctions in March 2021 and March of this year raked in US$15 million and $12 million respectively. And now there's one scheduled for this fall. All the watches on auction will be on display at the Dubai International Financial Centre (DIFC) from October 12th–26th with online-only bidding. Over 300 watches are going on auction, with a total estimate ranging from $14 million to $23 million.
Highlights include a Richard Mille RM 50-03 McLaren Tourbillon Split-Seconds Chronograph (a limited edition of 75), a platinum F.P. Journe Tourbillon "Jade", and a fabulous Cartier Baignoire S "Crash". And if you're looking for rare, gem-set Rolex Daytona watches with mother-of-pearl dials, please look no further. Also, a dedicated section of 60 collectible women's wristwatches will open the show, closing on the 25th of October, 24 hours before the main auction. Some very desirable 1970s Piaget watches will also be available. Consider this an early reminder that Christmas is coming.
For more information, please visit the Christie's website.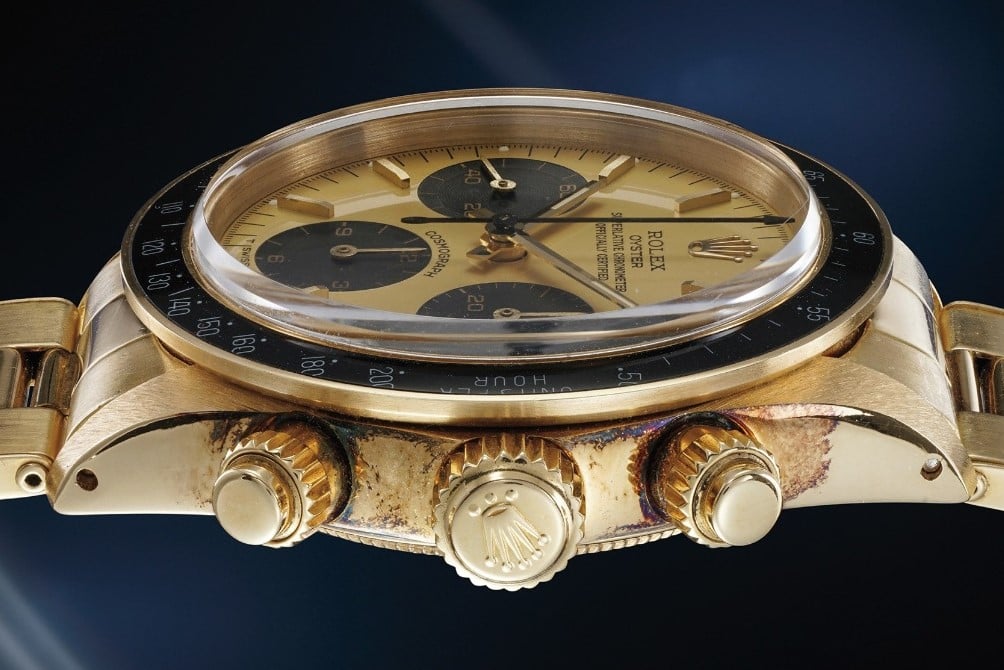 Phillips in Association with Bacs & Russo presents the Geneva Watch Auction: XVI
Another early X-mas tiptop is an auction in Geneva. Phillips in Association with Bacs & Russo presents highlights included in the Geneva Watch Auction: XVI, which will take place at La Réserve Genève on November 5th and 6th, 2022. What can we expect? My personal favorites are a possibly unpolished yellow gold Rolex Daytona ref. 6263 from around 1986 and a majestic 42mm Patek Philippe ref. 5070G-014 with a salmon dial. They don't make 'em like this anymore, people!
Another very interesting watch up for auction is the Zenith × Voutilainen × Phillips Niobium Cal 135-O, crafted in niobium with a salmon guilloché dial. The watch comes up for auction on November 5th, 2022. All proceeds from the sale will benefit Susan G. Komen, an American foundation that invests in breakthrough research to prevent and cure breast cancer. The preview opens on November 2nd at La Réserve Genève Hotel before the live auction on November 5th and 6th.
Find all there is to know about the Geneva Watch Auction: XVI right here.
That was it for this week's Coffee Corner Watch Talk. I hope I presented you with some stuff to talk or think about and to put on your agenda. For now, enjoy a fantastic (watch) week!
Find and follow me at Lex Stolk • Instagram