The New Forstner Model J Bracelet For Tudor — Giving My Black Bay The Jubilee Treatment
My first hands-on experience with a Forstner bracelet
Oh, how I love my Tudor Black Bay! It was my first "good" watch and the rebirth of my collection. My Black Bay also marked the birth of my first child, and for these reasons, it has tremendous sentimental value. But to be completely honest, it is not a perfect watch. My main point of contention has always been the bracelet. The end links have always seemed a bit too wiggly-jiggly, and the sides of the links feel weirdly sharp on my wrist. It's unfortunate because I love the rest of the watch, but also because the oyster bracelet just sits in the box. I hardly ever wear it because it's just too uncomfortable, and I've been longing for a bracelet that could cure all my woes. So when given the chance to check out the new Forstner Model J, to say I was jubilant would be putting it lightly.
You see, I've been wanting to try out Forstner's products for a while, and the Flat Link bracelet for the Speedmaster or Seamaster was always my top choice. Well, too bad for me. I own neither of those watches and living so far from Fratello HQ does have its limitations. Thankfully for me, though, good ol' Nuddsy doesn't own a Black Bay, and in his stead, the folks at Forstner were happy to accommodate me. The new Forstner Model J Jubilee-style bracelet for the Tudor Black Bay arrived here in Osaka last week. Since then, I've been putting it through its paces and seeing if it can help my Black Bay reach bracelet nirvana. How does it feel, both in the hand and on the wrist? Is this Forstner Model J going to be a keeper for me? Let's find out!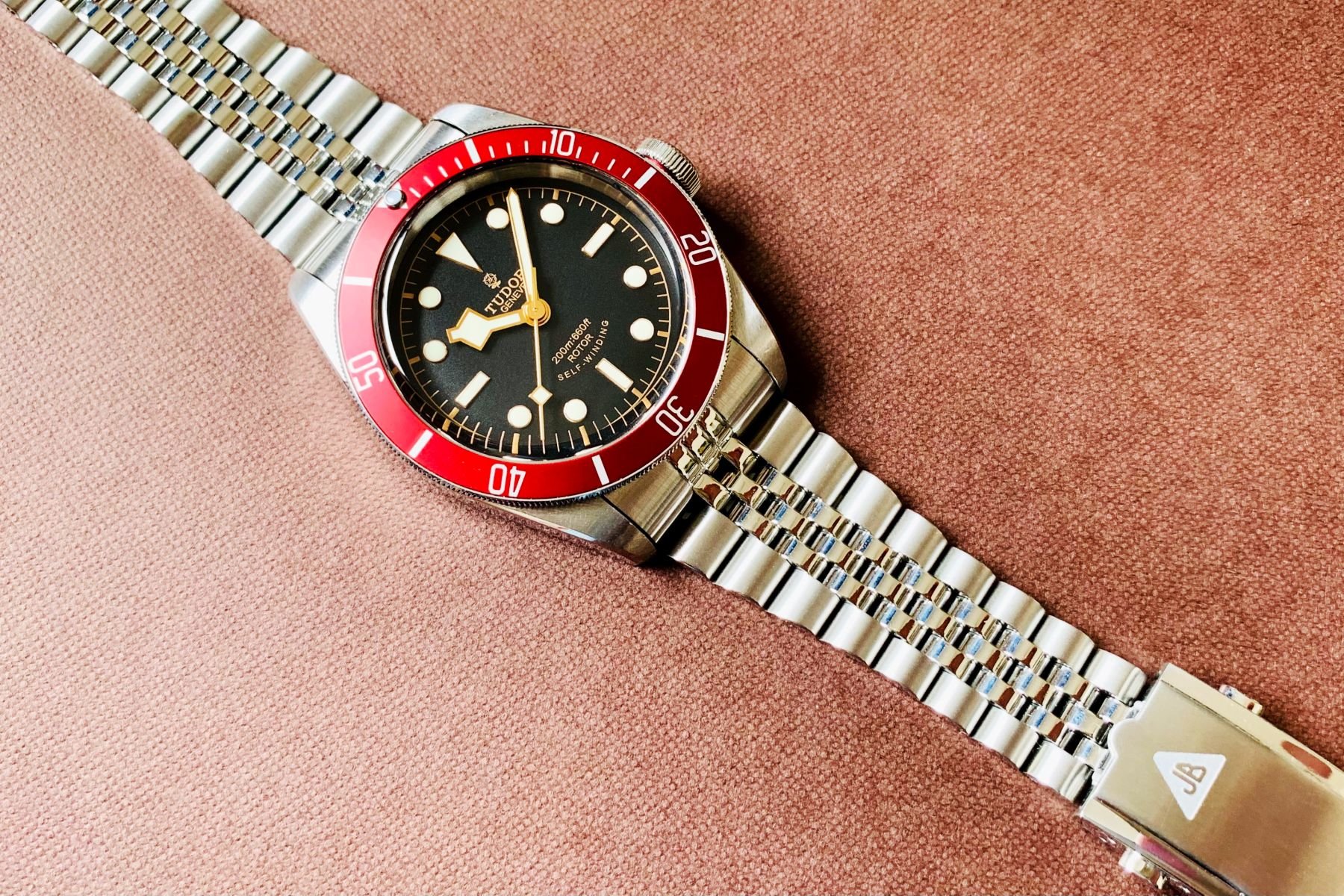 The Forstner Model J has brilliant aesthetics
Right out of the box (and even in it, for that matter), the Model J Jubilee-style bracelet looks stunning. When the bracelet arrived and I opened the package, the first word out of both my wife's mouth and mine was, "Wow!" Now, believe it or not, in my 16 years of watch collecting, this is actually the first bracelet of this type I've ever experienced. Sure, I've seen them in display cases but never close up, and I've never even had a vintage Datejust on my wrist. So I guess I just wasn't ready for how cool it would look "LIVE AND IN-THE-METAL FROM THE BAINES CIVIC CENTER! (…TER, ter, ter…)" Oh, excuse me; I'm getting carried away already. But it's just my way of showing how much punch this thing packed.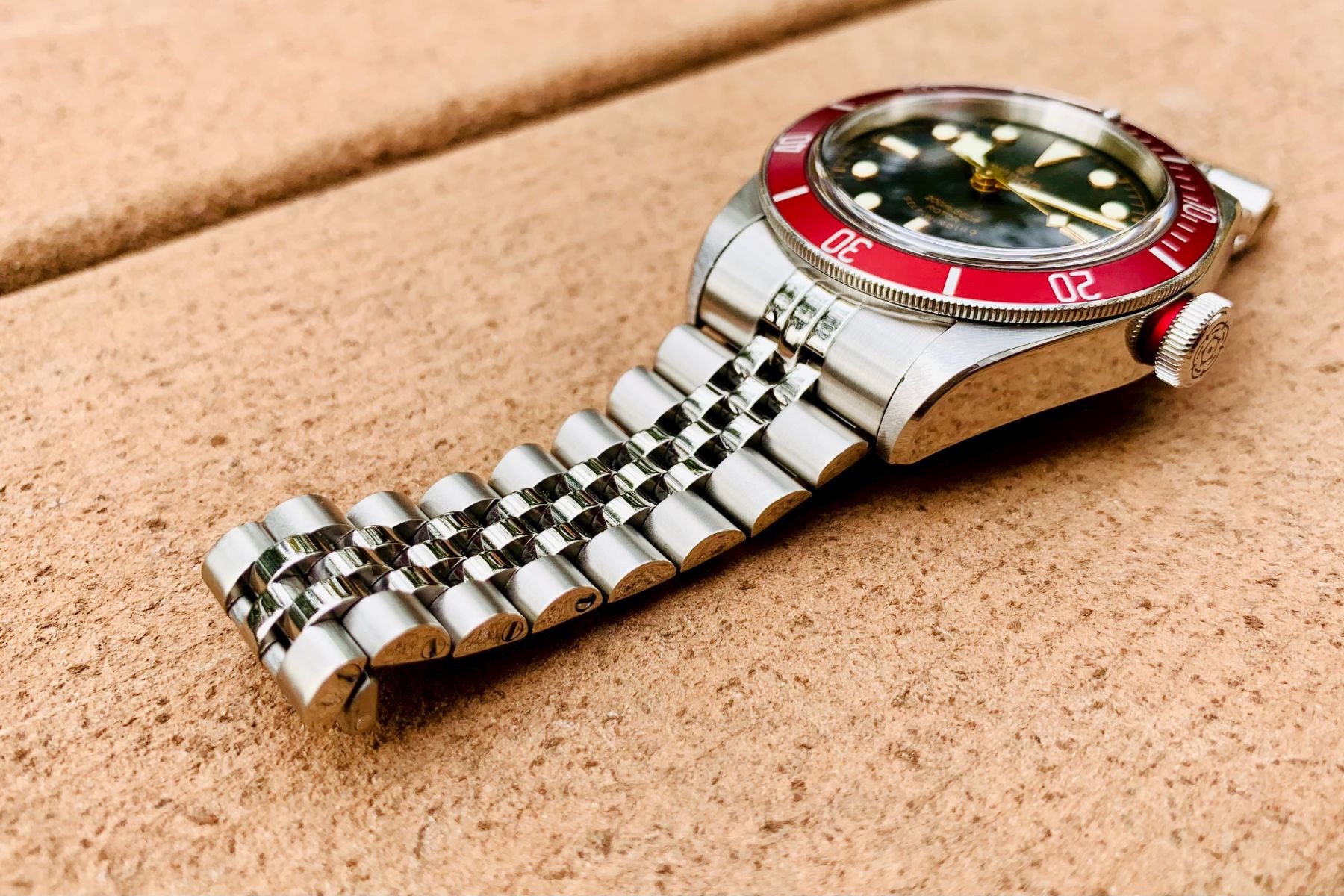 Right away, I noticed the fantastic finishing. The center links are polished with a liquid-steel shine, and the outer links are brushed to levels of satiny perfection. Seriously, there's a reason why people refer to it as a "satin finish". When done right, it looks more like supple fabric than metal. I'm happy to report that here, it's done very right. The contrast with the center links was jaw-dropping for me.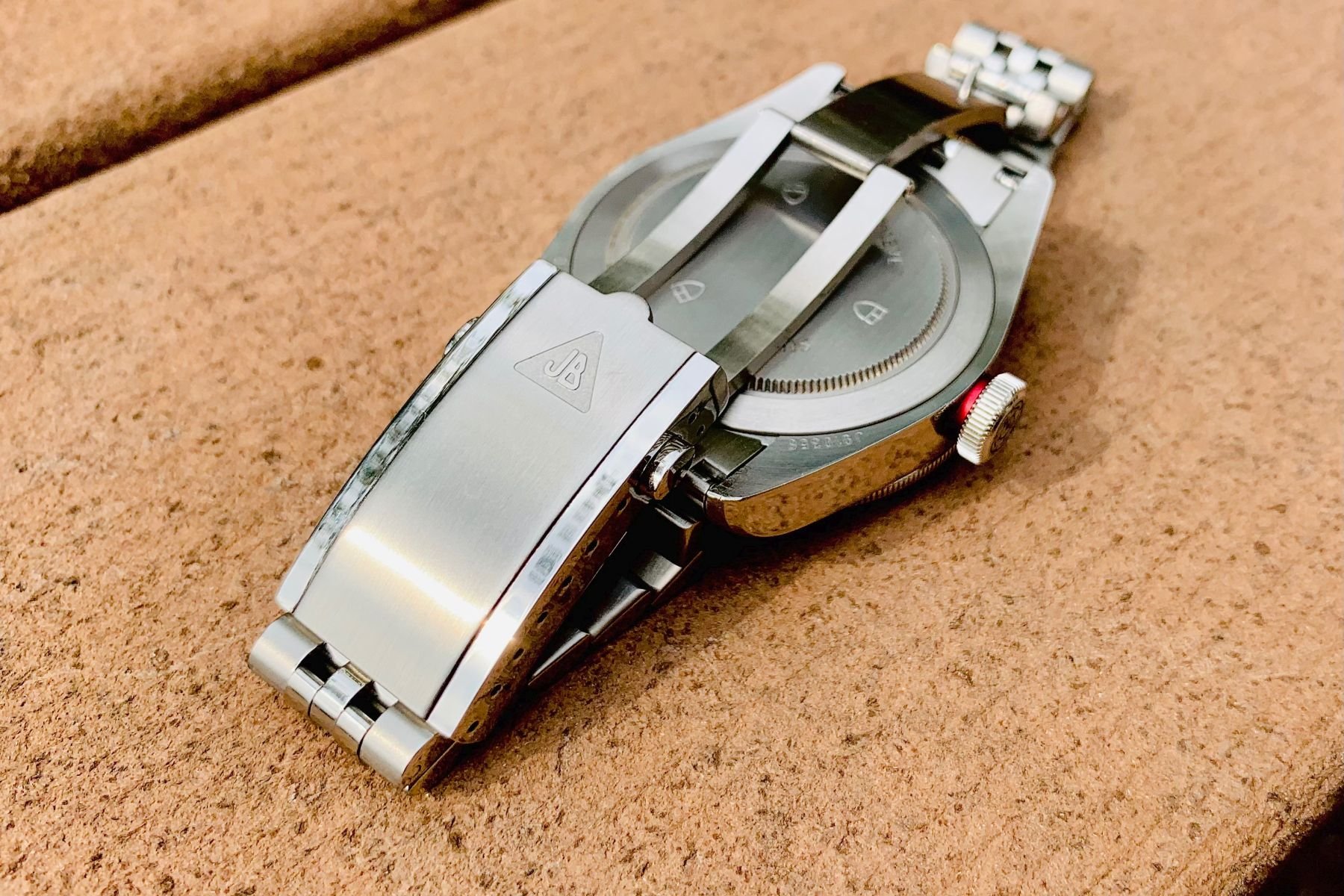 The finishing of the clasp is also rather nice, with recessed, mirror-polished channels flanking the vertically brushed center. The definition between these sections isn't 100% razor-sharp, but it isn't shoddy either. This is the same milled clasp you'll find on the Contemporary Flat Link, with the old Jacoby-Bender logo engraved in relief. Now, I know Rob doesn't dig the "tab" on the top. With a push-button release, it serves no purpose, and it may scratch the closest bracelet link after a while. However, personally, I don't hate it on here, as I've heard Jubilee bracelets hide scratches rather well.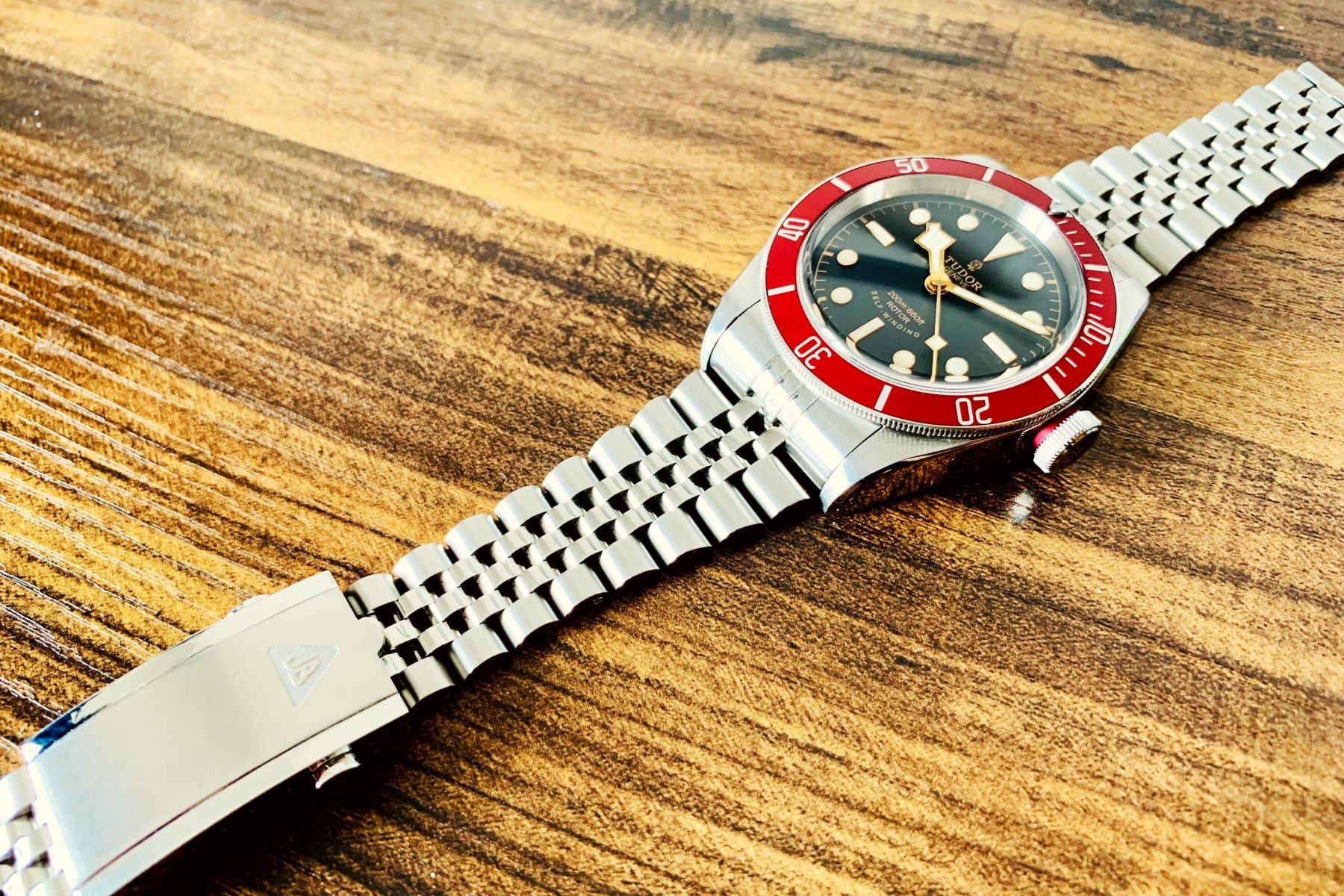 Available sizes
Forstner offers two versions of the Model J bracelet, featuring either 20mm or 22mm end links. The 20mm size will fit the Black Bay Fifty-Eight. The 22mm size will fit the standard 41mm Black Bay, as well as the Black Bay GMT and the Black Bay Chronograph. While Black Bay 36 owners are out of luck this time, I believe the 22mm size would fit the Black Bay 41 as well. Since Tudor only offers a BB41 Jubilee-style bracelet in two-tone, this could be a good option for those who own the steel model. I have the "OG" Black Bay ref. 79220, so this particular bracelet has 22mm end links. But regardless of the end links of your specific model, both bracelets taper to 16mm at the clasp. I love the dramatic 6mm taper on mine. It fits the vintage vibe of the Black Bay to a tee.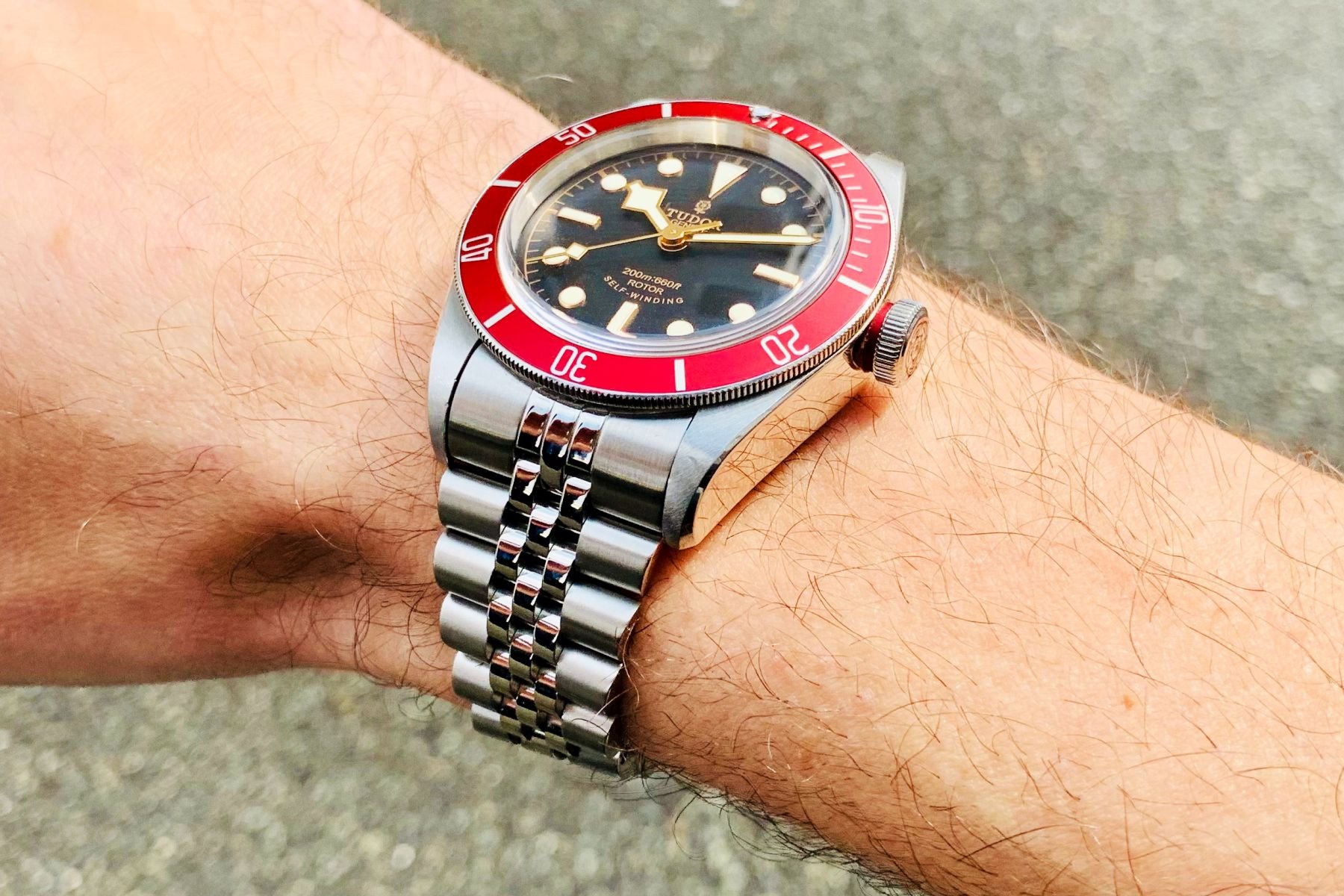 Sizing the Model J to my wrist
The Model J features links held by single-sided screws, with eight removable links on each 13-link side. Thanks to the flat-head screwdriver that Forstner includes in the box, I didn't have to go digging around in the closet for mine. I definitely appreciated that considerate gesture. I will be honest here, though — I'm not a fan of sizing bracelets, especially when I have to use a screwdriver. Screw-fastened links tend to be stronger, yes, but I kind of miss the days of those simple friction-pin tools. Ultimately, though, that's down to personal preference. I'm just thankful I didn't have to awkwardly use two screwdrivers at once (bracelets with screws like that are the worst). For my 6.75-inch/17-centimeter wrist, I found removing four links from each side was a good start. Then, I used two of the six micro-adjustment holes, and wouldn't you know it? The fit was spot on! And it only took me 30 minutes to size it (imbecile over here).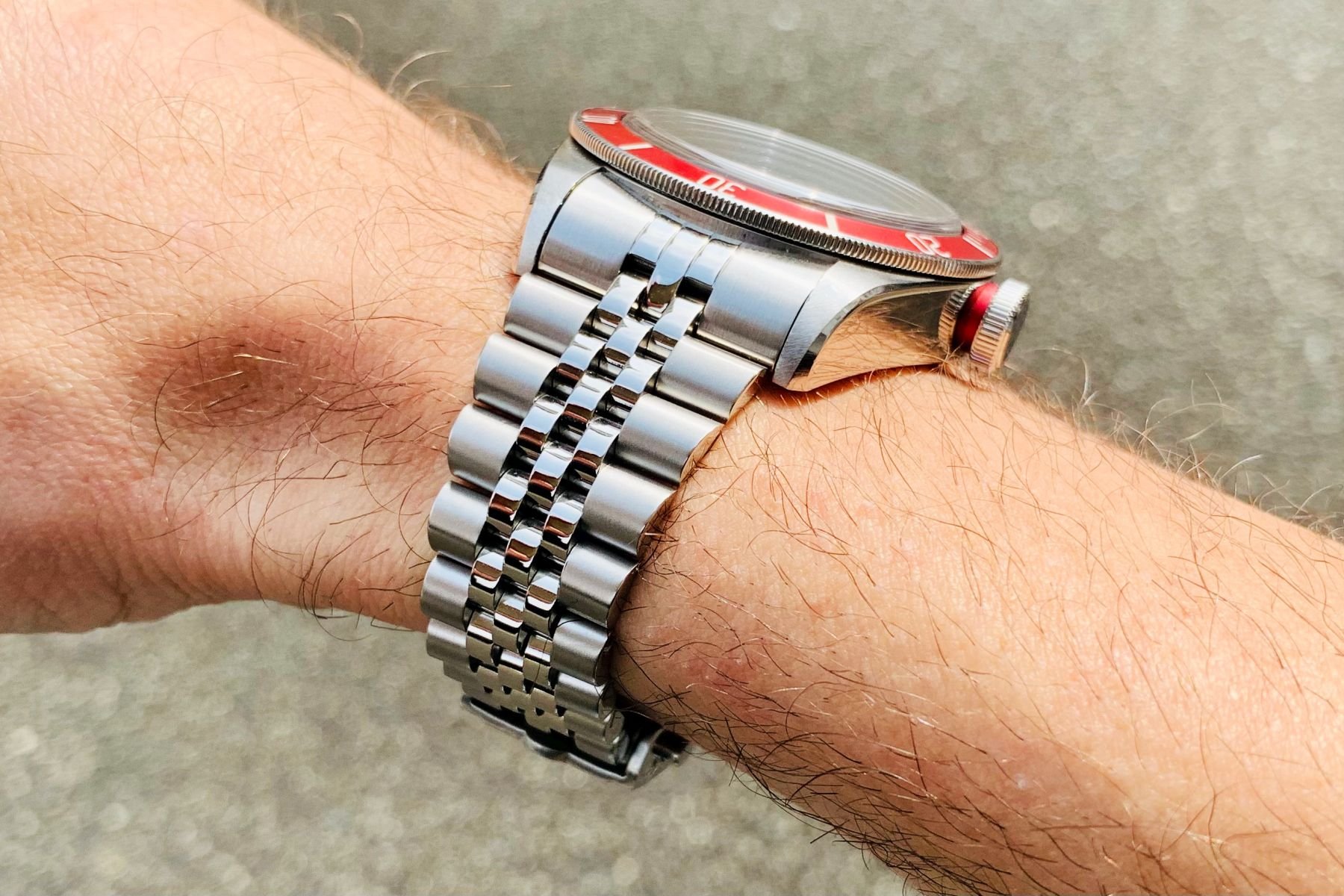 Weight and fit
Sized for my wrist and with eight links removed, the Forstner Model J weighs 64 grams. The OEM Tudor oyster bracelet, also sized for my wrist, is a bit heavier at 75 grams. The watch head itself weighs 81 grams, putting the total package at 145 and 156 grams respectively. I'll admit, it's been a long time since I wore my Black Bay on the Tudor bracelet. But I do remember it feeling well balanced on the wrist. The Forstner Model J, though it is a bit lighter, also feels quite nice and perfectly weighted indeed. It doesn't cause the Black Bay to feel top-heavy at all. It actually hugs my wrist better too, thanks to the shorter links. One beef that I have with the Tudor bracelet is how the end links fit somewhat loosely between the lugs. For how solid they seem, they move a little too much. Unfortunately, the Forstner Model J isn't great in that regard either. The tolerances are even a bit looser than those of the OEM oyster.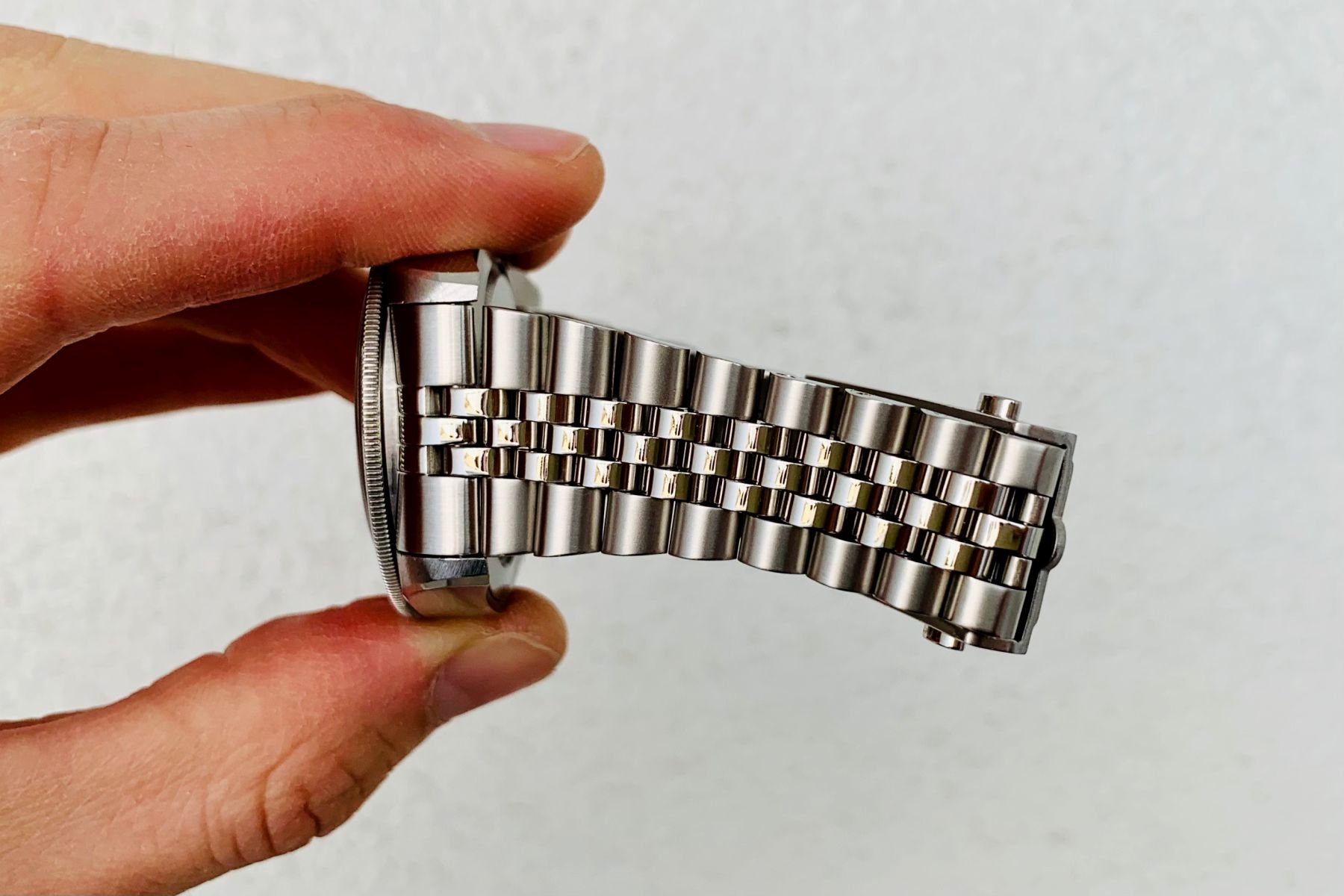 But, in a way, I expected as much. "Jangly" is the most common word to describe Jubilee bracelets, after all. While the end links of the Model J are a little loose against the lugs, thankfully, their curved ends do snuggle up tight to the case. I'd say the other links don't feel extremely jangly, per se. Instead, due to their construction, they drape rather gracefully. When it comes to "link stretch", I'd guess the Model J is somewhere between a well-worn vintage bracelet and a refurbished, tightened one.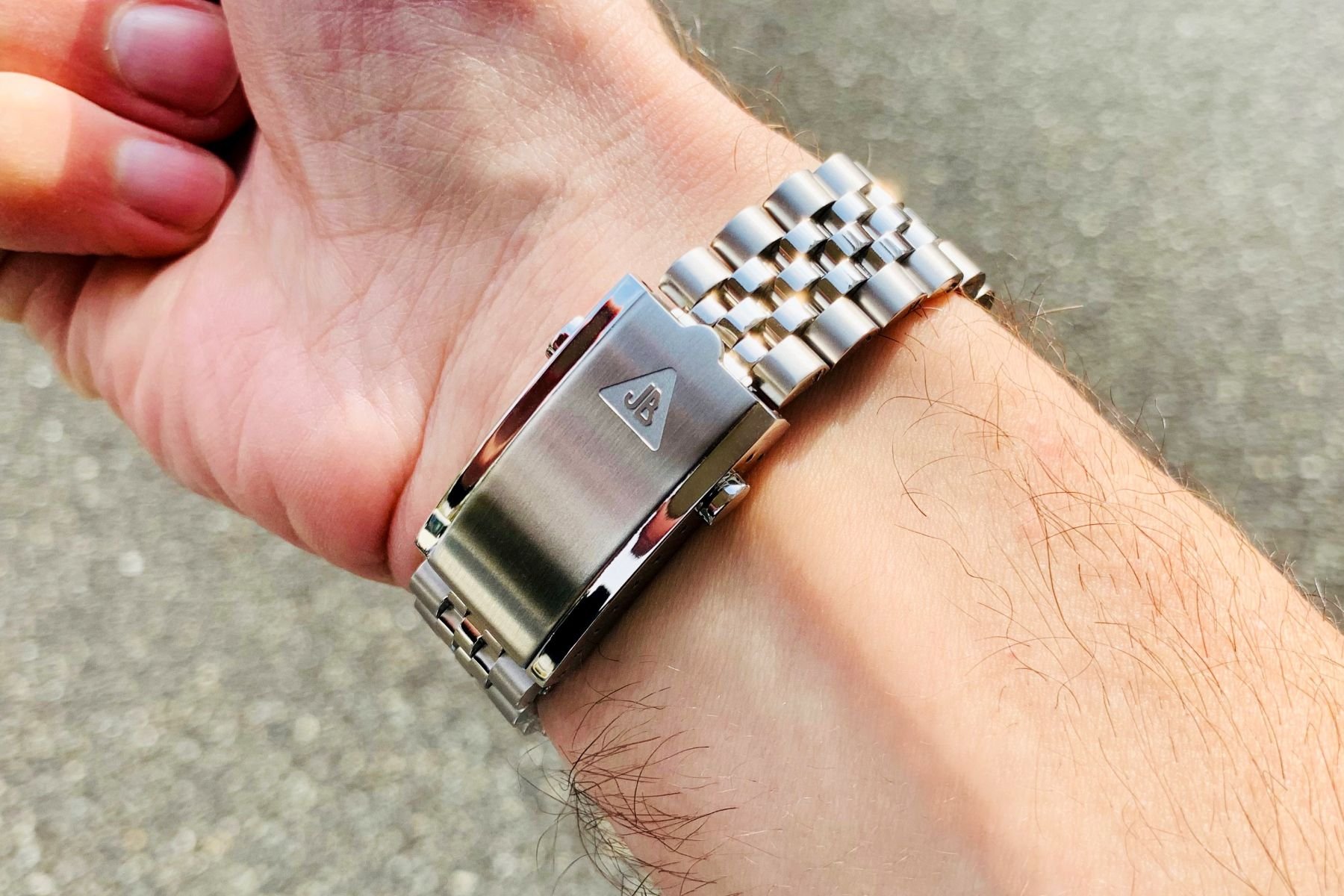 The clasp, which is 2mm wider than the nearest links, feels quite comfortable on the wrist and very secure. I do enjoy the push-button release quite a bit. It's not only fail-safe but also more elegant than a flip-lock.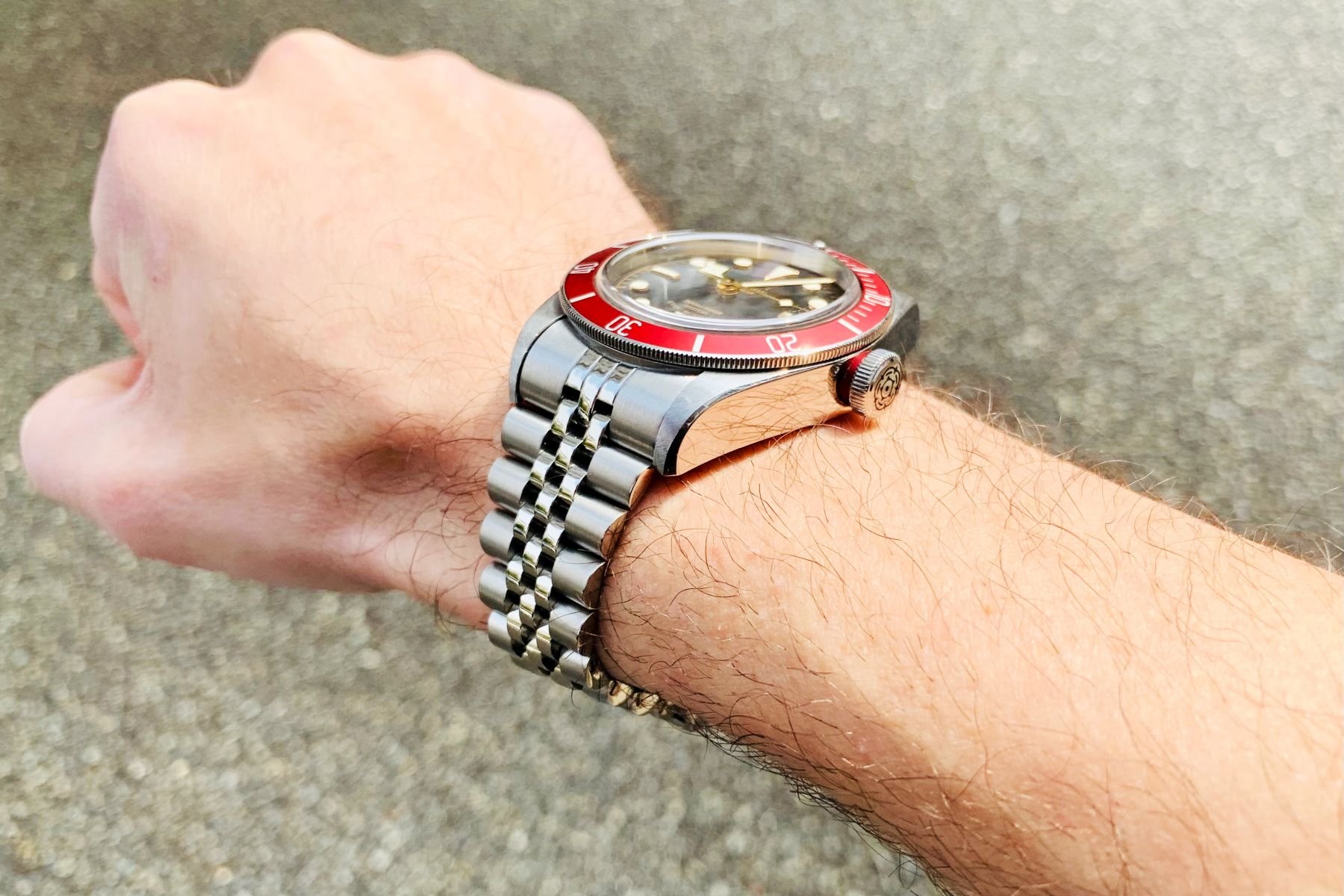 But, is it sharp?
As I mentioned in the intro paragraph of this article, my biggest problem with the Tudor oyster bracelet is how sharp it feels. For the life of me, I can't figure out why it does! In the hand, the edges of the cold steel links feel smooth, and running my fingers over them is like gliding on ice. It's inexplicably weird how, when I put the watch on my wrist, the Tudor bracelet suddenly transforms into a blood-thirsty monster.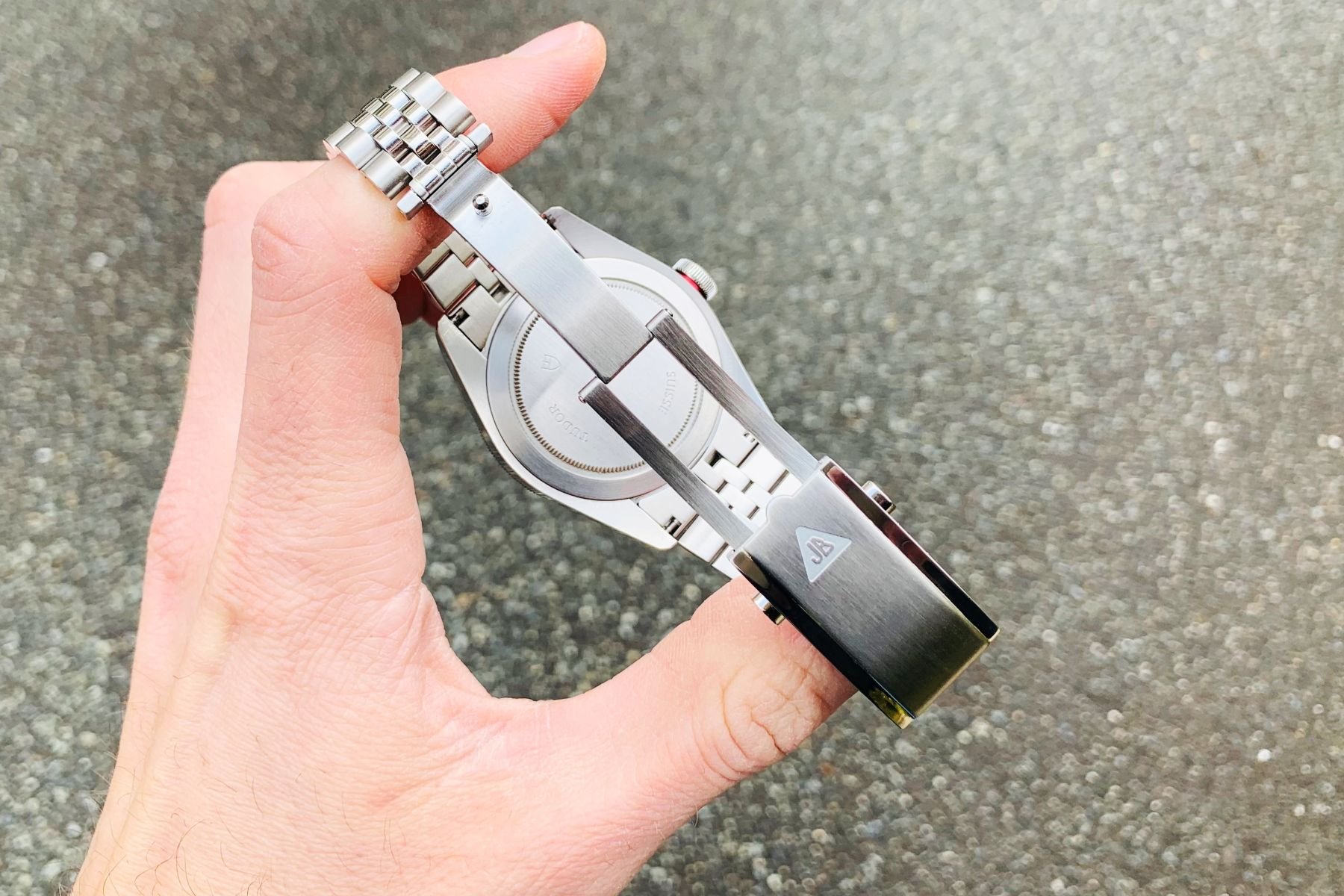 To be completely honest, when I hold it in my hand, the edges of the Model J bracelet actually feel sharper. The underside of the links where they lay against the wrist is smooth, but the extremities of the links are not as finely machined. Then again, I don't expect them to be at this price point (we'll get there in a minute). The edges of the folding segments inside the milled clasp are also a bit razor-like in the hand. But here is the thing that really baffles my mind — on the wrist, the Model J doesn't feel sharp at all! How the heck did Forstner do it? What type of wizardry is this? I can't answer those questions, but I'm ecstatic nonetheless! Yes, the links do occasionally pull an arm hair. But when you have caveman wrists like me, that is usually inevitable. If you happen to be blessed with naturally smooth wrists, I'd venture a guess that you have nothing to fear.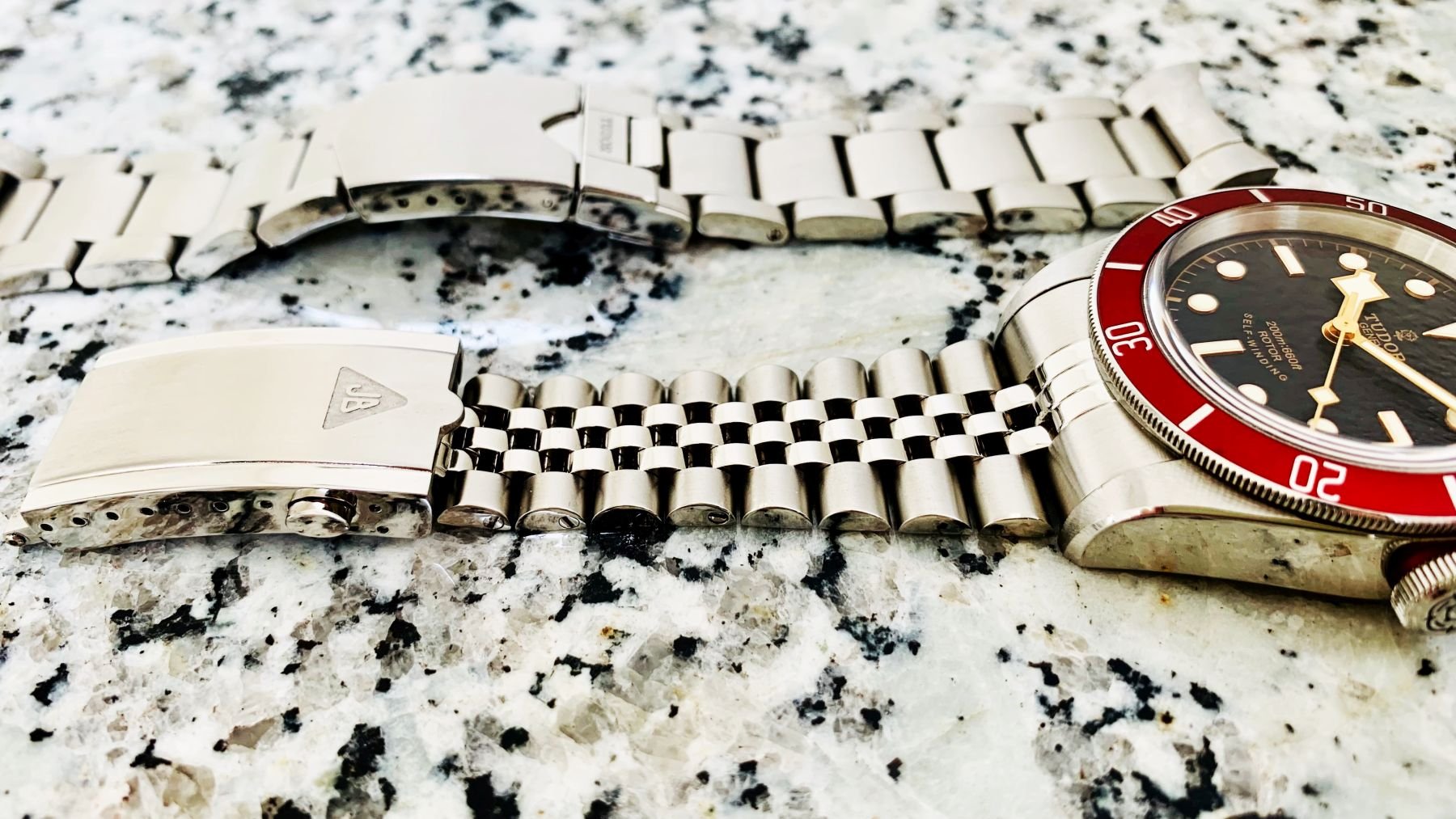 Pricing and final thoughts
Now, on to the big question: how much does it cost? The Forstner Model J bracelet sells for $165 plus shipping; the cost to get it to your door will depend on where you live. But for $165, I do think that it's worth it, based solely on my experience over the past week or so. As I mentioned earlier, I'd never worn a Jubilee-style bracelet before, and this is also my first time trying out a Forstner product. As such, I can't compare the Model J to very much. What I can say, however, is that it has been a joy to wear.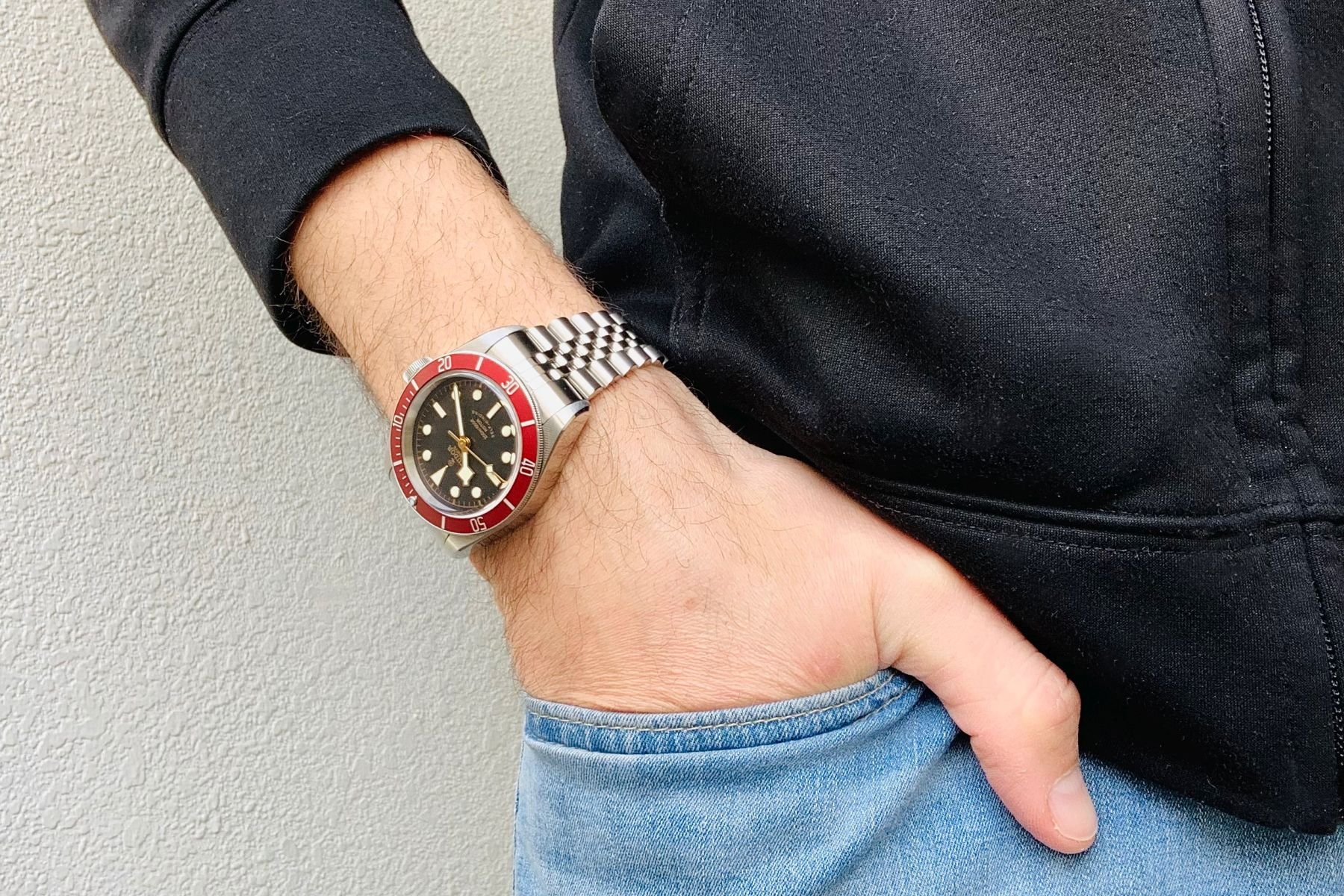 I have loved not only how the Model J feels on the wrist, but also the stronger vintage look it lends to my Black Bay. I certainly appreciate that it doesn't wear as sharp as the OEM Tudor bracelet, especially at this price. And sure, not everything about it is better than the factory option. But you can't expect heaven and earth for under $200.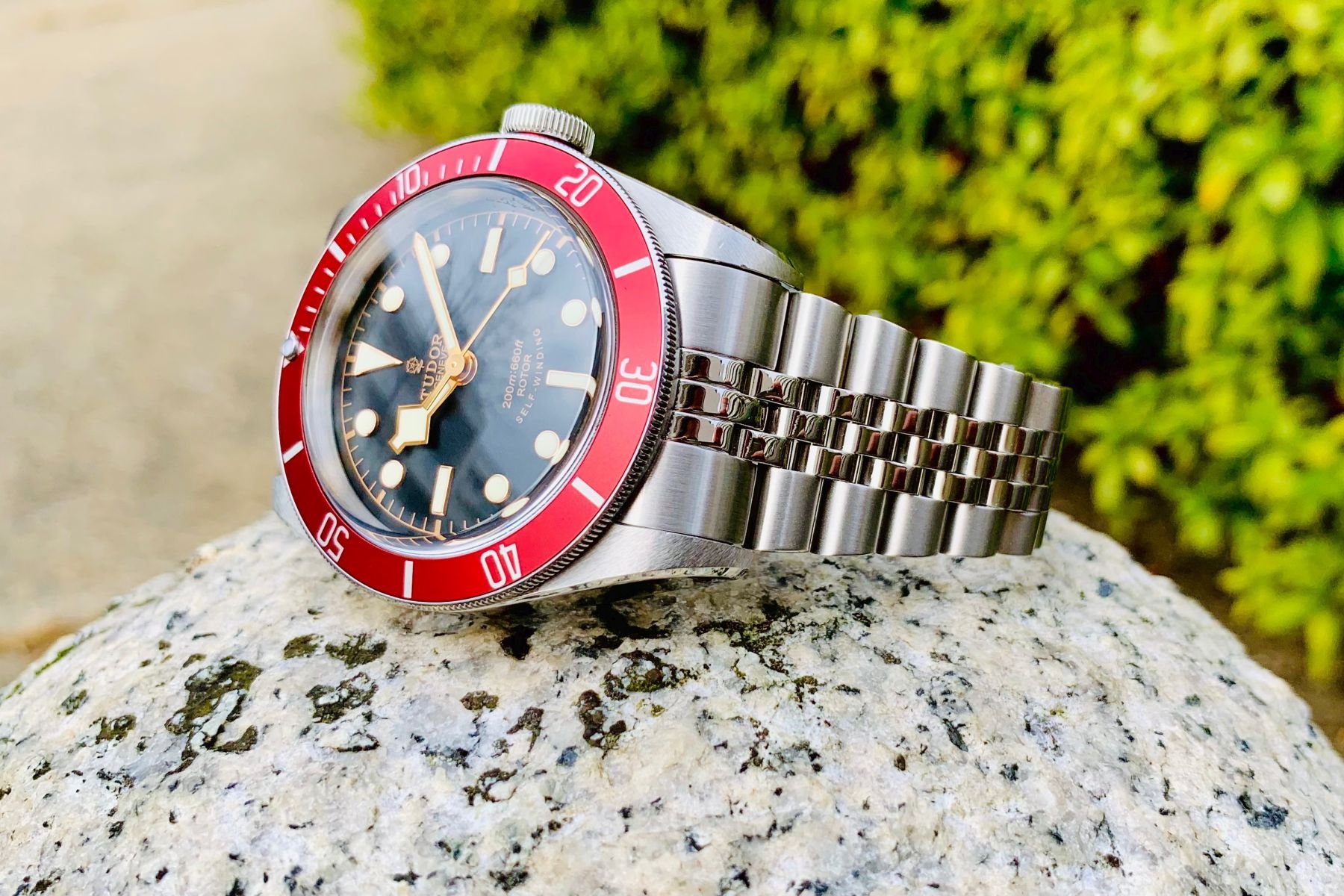 Overall, I'm just thrilled that the Model J delivers where it counts. And I am definitely looking forward to exploring Forstner more thoroughly! Whenever I find the right Speedmaster for me, I know exactly where I'm heading to deck it out with a Flat Link. And in the meantime, I may even check out Forstner's stretch-link Rivet Bracelet. With that and the Model J, my Black Bay may be set for life!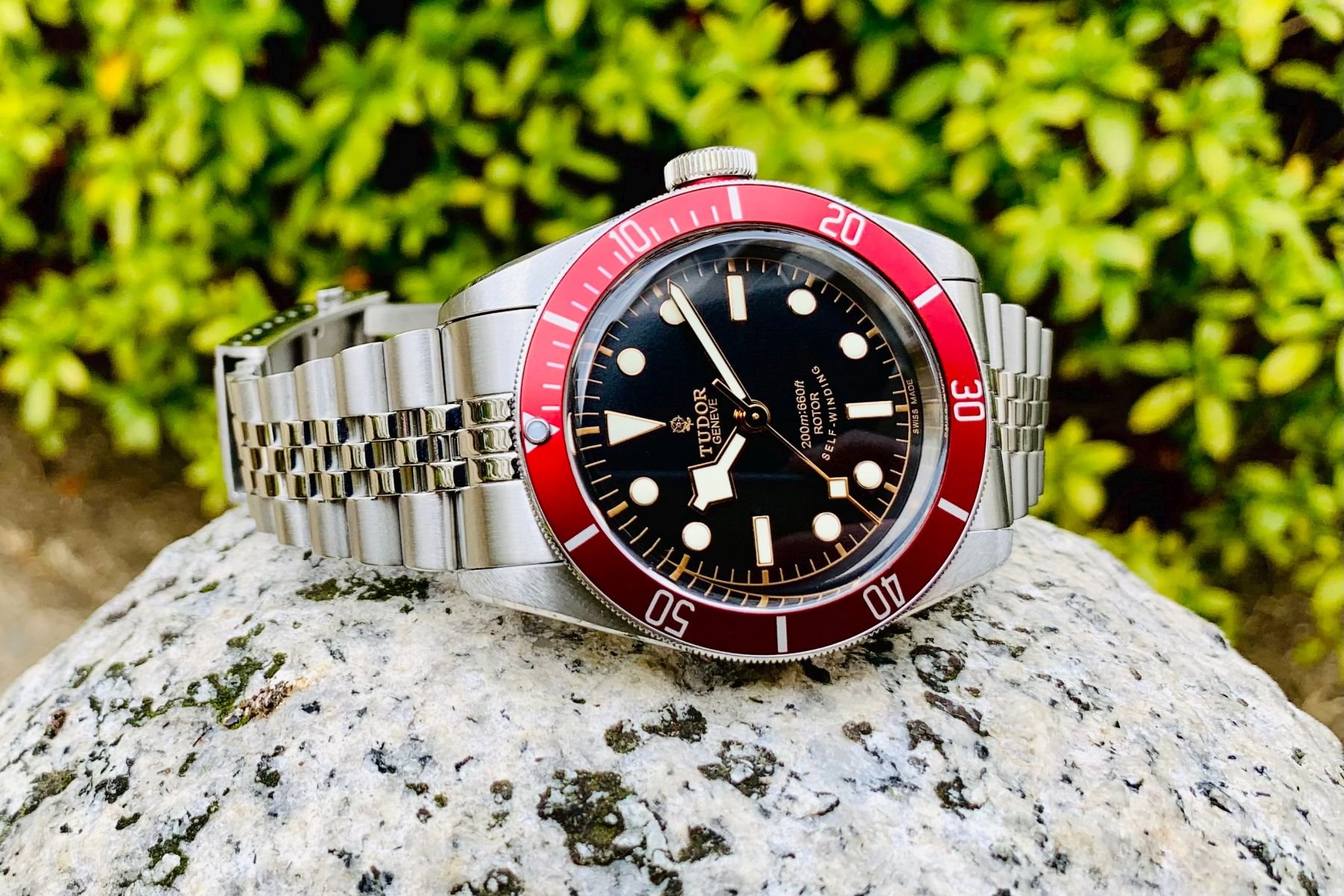 To learn more about Forstner, check out the brand's website here. Also, please let us know what you think of Forstner's bracelets in the comments!
This is a preferred position post. Learn more.