The New Forstner President (1450) Bracelet Will Thrill Fans Of The Omega Speedmaster Classic
A welcome blast from the past joins the Forstner lineup at last
It's been a long time coming but in the best of ways. I first saw the prototype for this bracelet more than six months ago and it got me pretty excited. Why? Because it looked to me to be a perfect reproduction of the bracelet many of us Speedy fanatics miss so dearly. I personally call it the Omega POTUS because of its similarity to the Rolex "President" bracelet. Welcome, one and all, to the Forstner 1450, and the happiest day for many die-hard Speedmaster collectors in a long time.
Let's not pretend Omega hasn't made massive strides in the bracelet department with the latest Omega Speedmaster update. The brand smashed it out of the park with the recent modification to the component of a classic watch that was seriously letting the side down. The new Speedy bracelet is a peach. If I buy another modern Speedy in the future, I will probably shell out for the new bracelet to pair with it even if it costs me a few hundred Euros.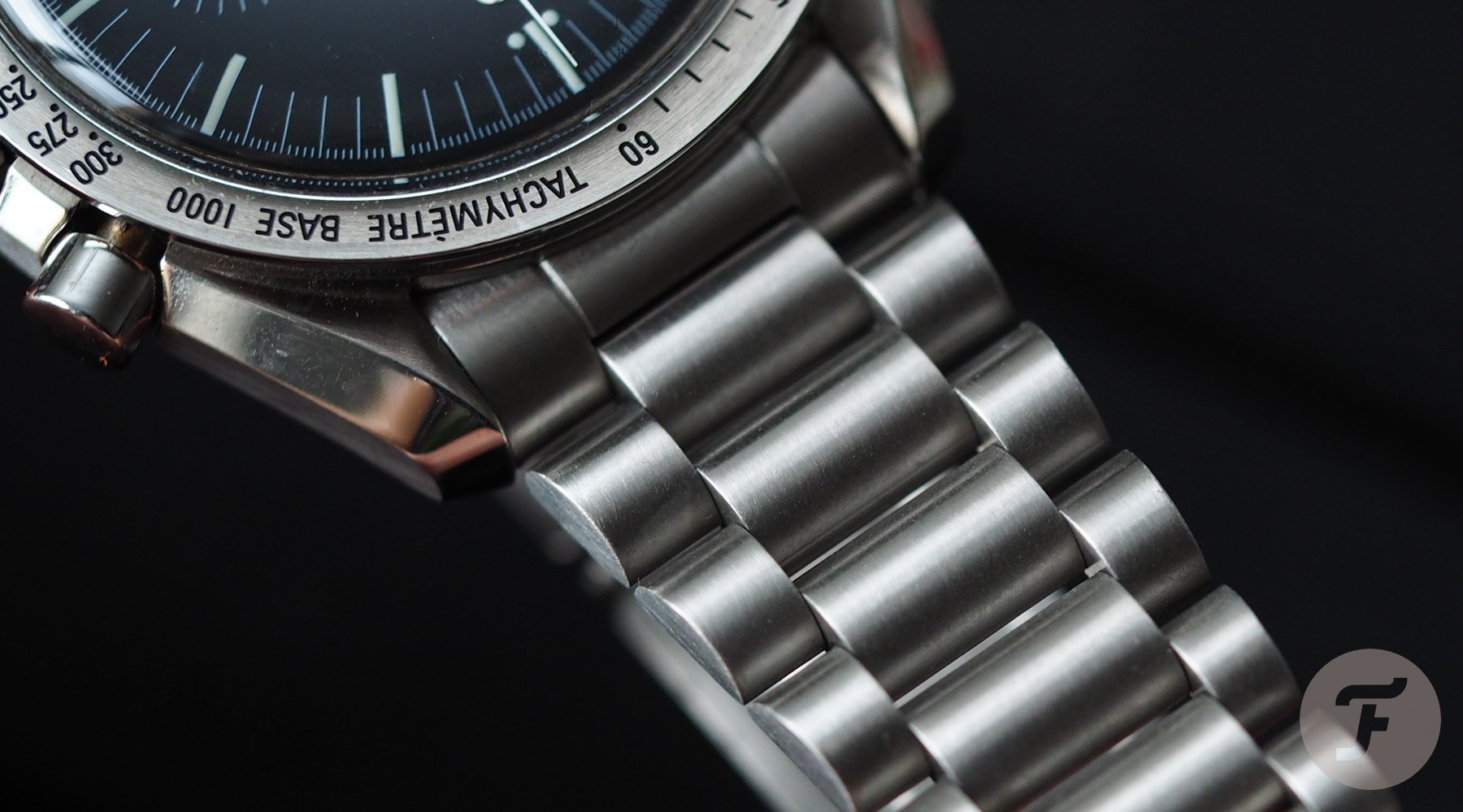 An affordable alternative
But that's the thing: the Forstner 1450 doesn't cost a few hundred Euros. And although I was fairly chastised by one of our dearest community members last time I waxed extensive lyrical about how "affordable" Forstner's bracelets are, I have to say once again that this new release is a stone-cold bargain.
However, this one is the most expensive entrant so far. At $150, the Forstner 1450 is positively luxurious in comparison to its range mates. Meanwhile, it shares some small similarities and some key differences.
Although I am obliged to request directly to Forstner that you should not raise the price just because I keep bigging you up. If you do, I'll get it in the neck. And I like my neck. It's just about as essential to me as this new bracelet is to Speedmaster enthusiasts. Maybe more…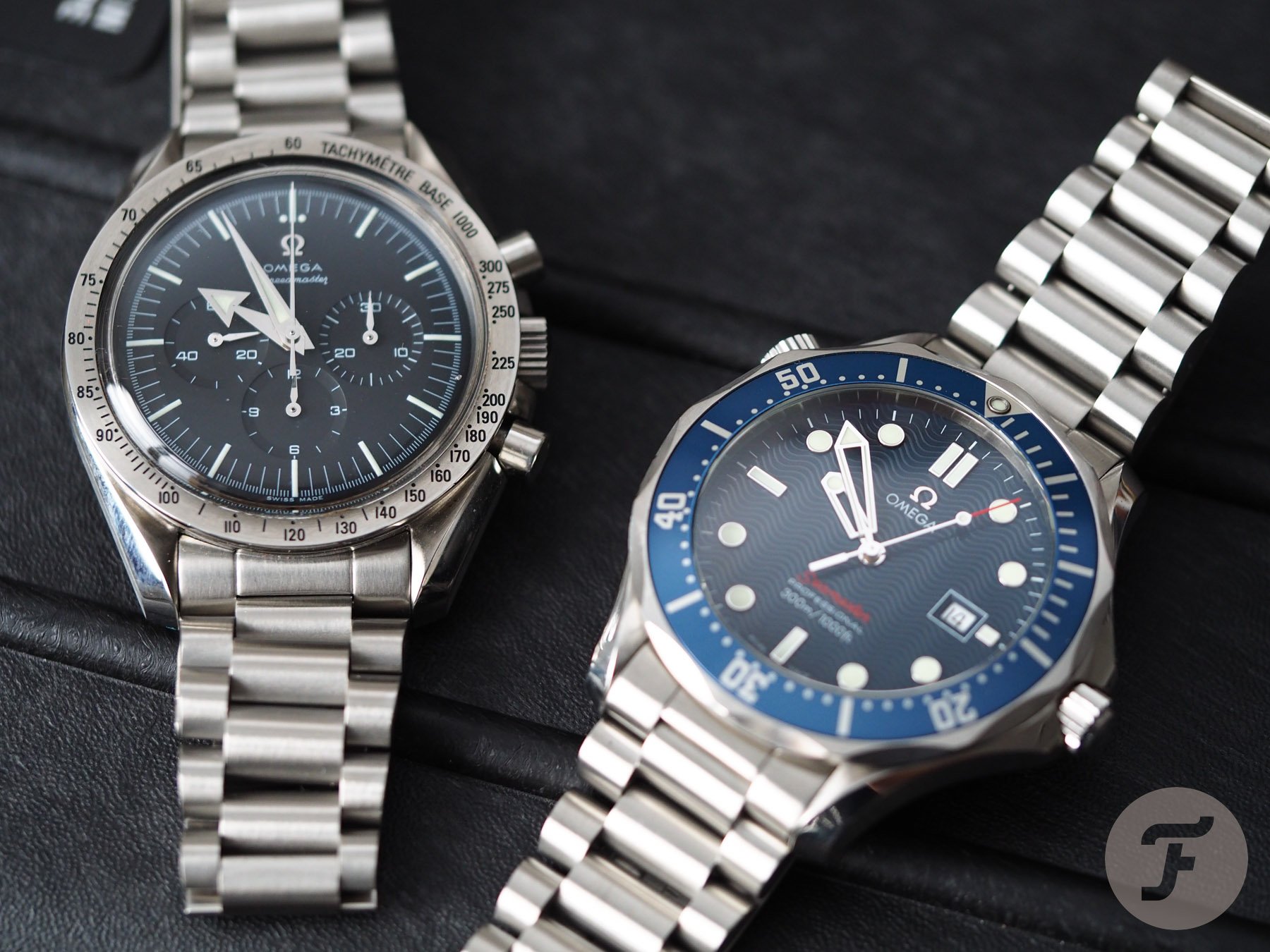 The end-link is nigh
In addition to the release of this hotly anticipated style, Forstner made the decision to release it with two types of end-link also. That s a similar strategy to the Forstner Flat Link, which means this style can be paired both with the Speedmaster (with which it looks most at home), but also onto the pre-and post-2018 Omega Seamasters that I recently wrote about on the Flat Link itself. Now, I'm a big fan of this bracelet regardless of the watch head, but I thought it would be good to see it on both, so I asked the brand to send me one of each.
Stretchy, stretchy, in the deep
That's right, everybody knows the Kraken loves to flex: just as we saw with the last couple of links on the Flat Link, and both types of Rivet Bracelet, Forstner loves these "stretch" links. And so the brand should. These "comfort keepers" as I christened them are a godsend. Sure, I love a proper, ratcheting micro-adjustment clasp in the buckle (like the very latest version from Omega as discussed in RJ's Chronoscope article here), but these are the next best thing for days on which the temperature loves to run the scales.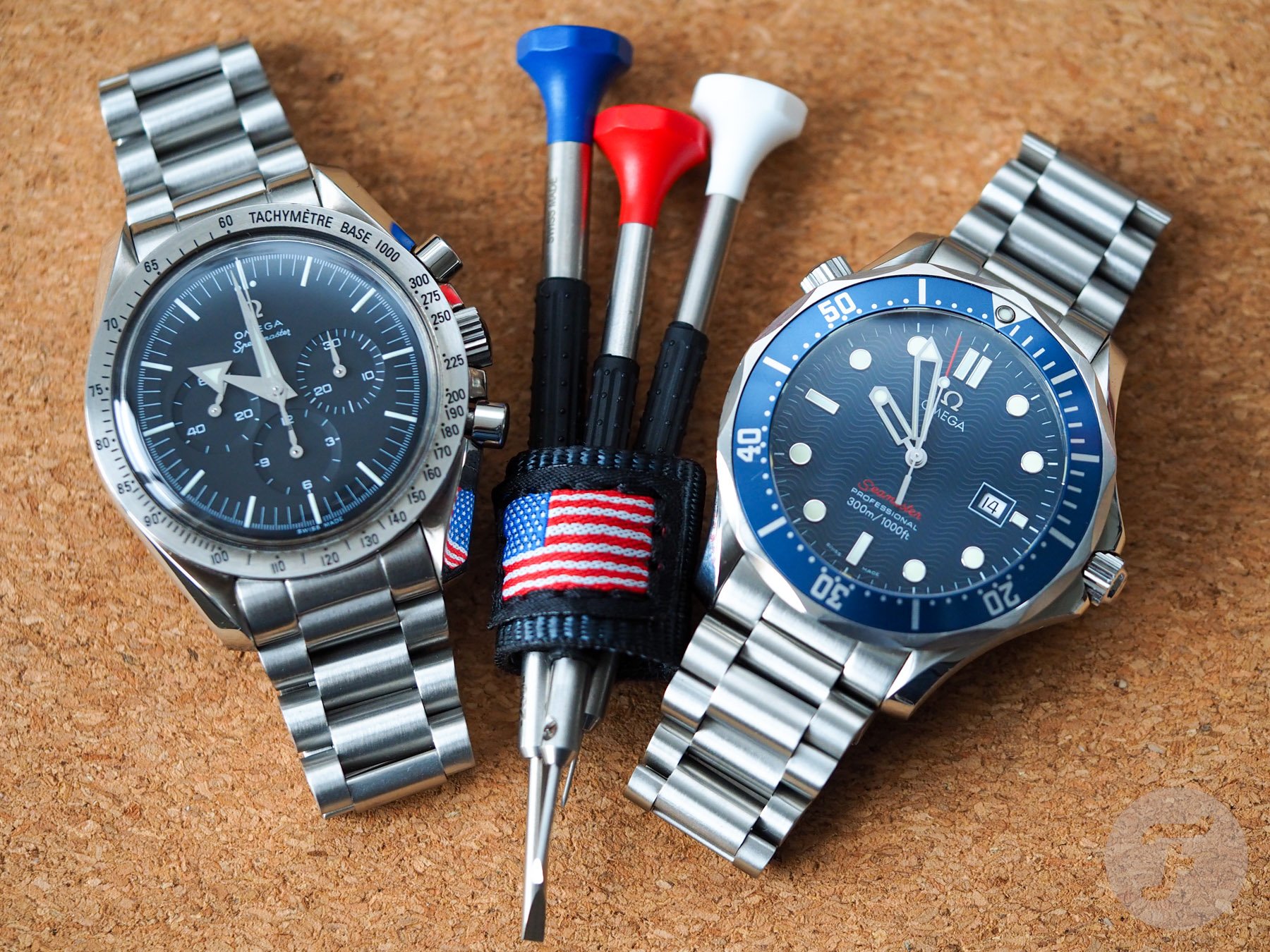 Adjusting this watch bracelet
I must say that this bracelet seems to be a step up in terms of overall quality in every way from the models that preceded it. The recently released and discussed Bullet bracelet that comes on Forstner's first foray into the watch world is, honestly, superior in three ways to this bracelet (the push-button buckle, the ease-of-use of the screws, and the finishing), but it is as yet unavailable separately (and doesn't hold a candle to the style of the President 1450 when you pair it with a Speedmaster).
The screws on this bracelet are far friendlier than previous editions, but here's a little tip: use the same screws for the same links. When you are unscrewing the screws, make sure you keep track of which one came from which hole so you can reunite them when assembling the bracelet. Why? Well, you know, there shouldn't really be much need for this, but in my experience, it makes a difference and helps avoid cross-threading. I'd like to think there is some kind of "thread-settling" phenomenon that occurs once the watch is first assembled. Either way, it made a big change for me, hence my mentioning it.
Put light pressure on the screw and do a half-turn backward.
Once you've unscrewed your screws and removed the unnecessary links, you can reassemble the bracelet. First, take the appropriate screw and slide it through the links so they are joined together. To locate the threaded end of the screw, put a little bit of downward pressure (just with your finger) on the screw head and flex the bracelet back and forth until you hear the little "click" that signifies it's found its mark. Next, take your screwdriver and insert it in the screw slot. Put light pressure on the screw and do a half-turn backward. Again you will hear the screw click as it finds its feet in the existing thread. Thereafter, you should be able to screw this bracelet back together with little resistance.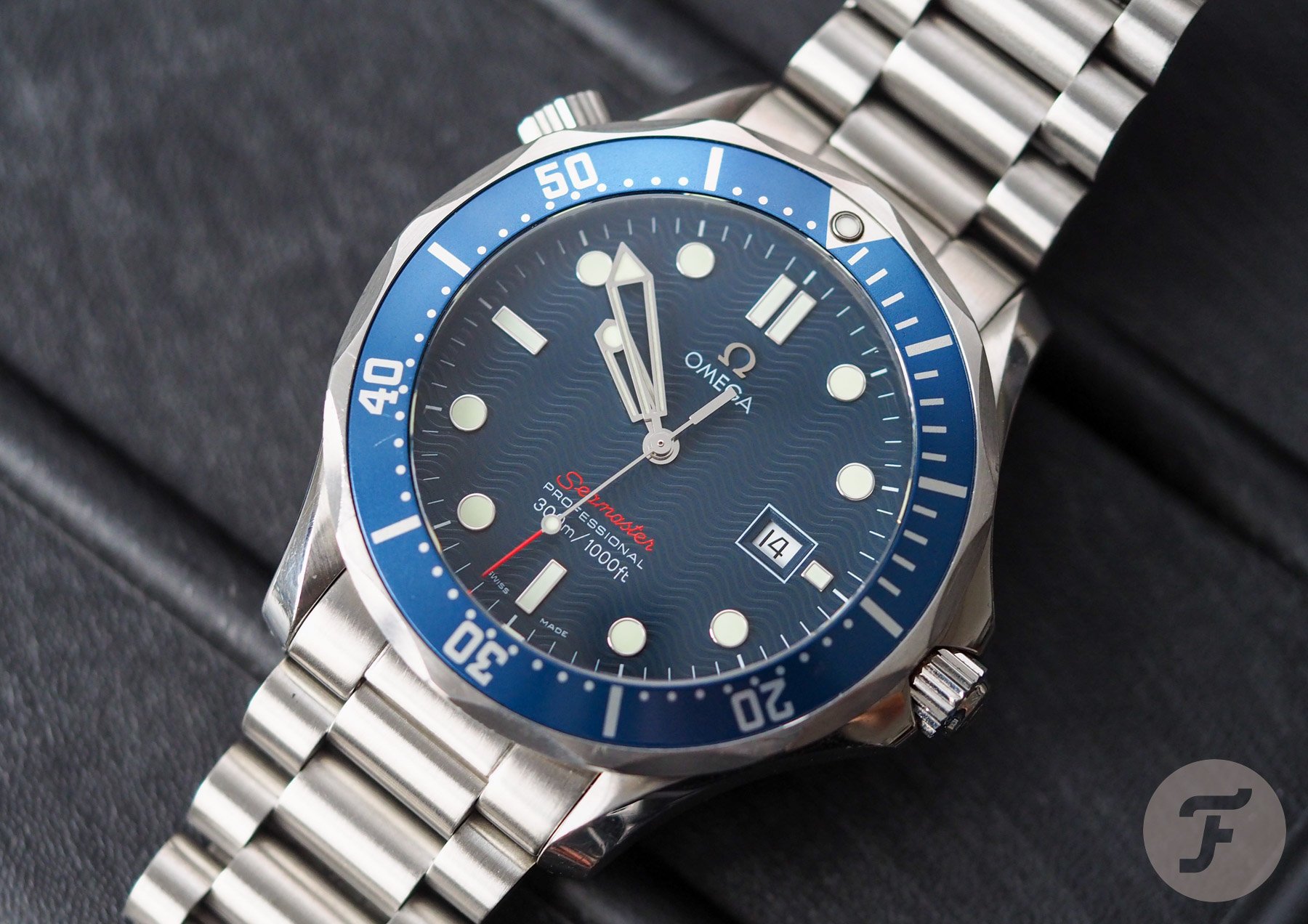 So what's new?
Stretch links, we've seen before. Multiple end-links? Man, we expect that now. But what about constant subtle improvements to just about everything else and a brand new type of bracelet to discuss? Now that's something to get excited about.
When I first unboxed the Forstner 1450 bracelet (which is a fun experience, by the way — Forsner's packaging makes for great gifts), I was immediately (and I do mean immediately) struck by the finishing and machining. There is a real tangible sense of refinement to this piece, which I wasn't expecting. It was far slimmer, daintier, and lighter than I had imagined it to be from the top-down press photos I'd seen.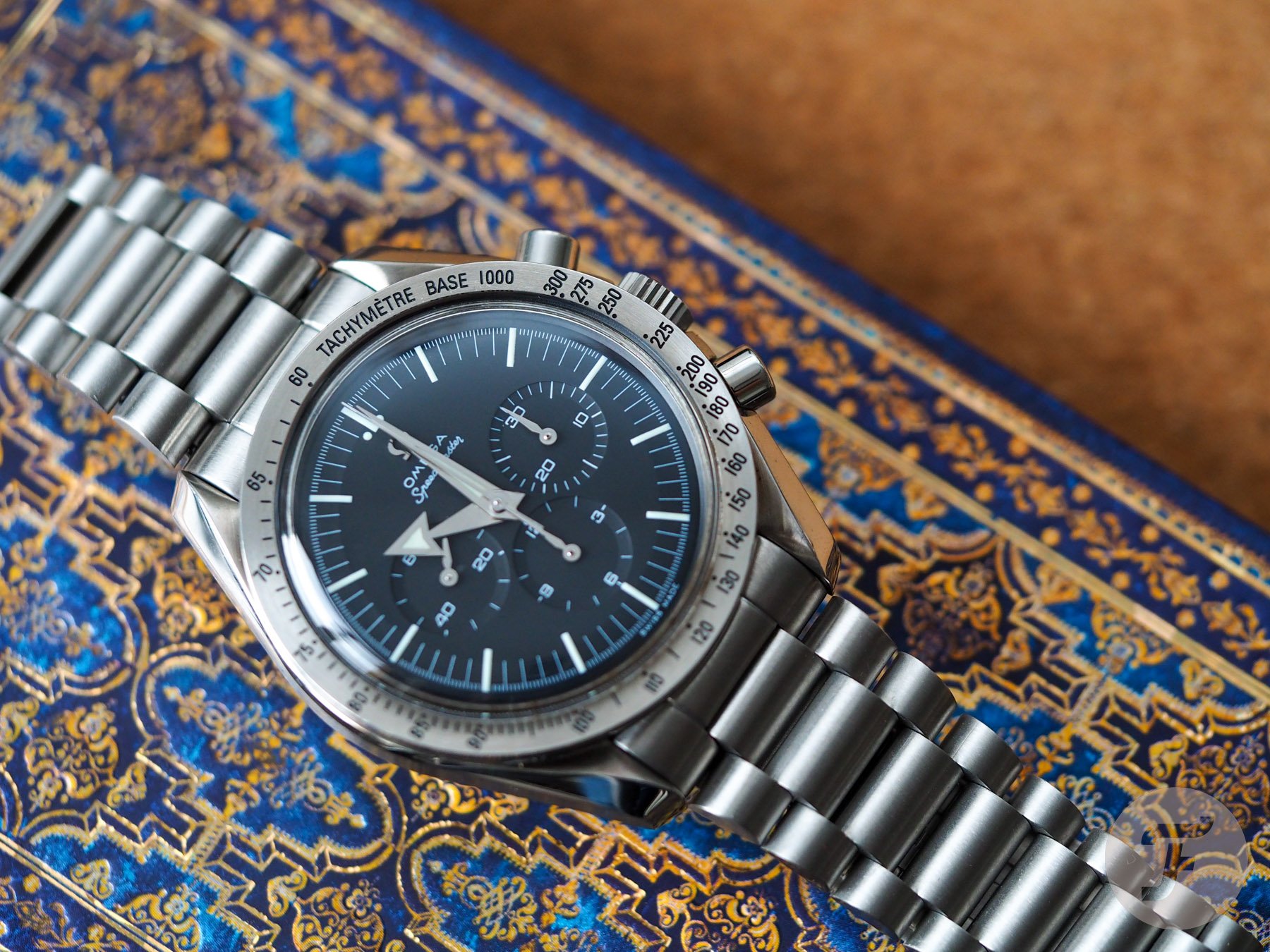 As such, the drape is wonderful. This bracelet is low profile and low weight and wears like a dream. From the side, the semi-circular H-links look pristine as they line up along your wrist to attention. I will say that the "crushed C-shape" of the stretch links is not actually to my liking (the single thing on this bracelet I would change aesthetically if I could, but not at the expense of the stretch links being there).
And the buckle! Instead of the stamped "JB" logo, we now have a very neatly lasered logo that calls a more robust, better-machined bracelet its home. Now that's a nice touch I wasn't expecting.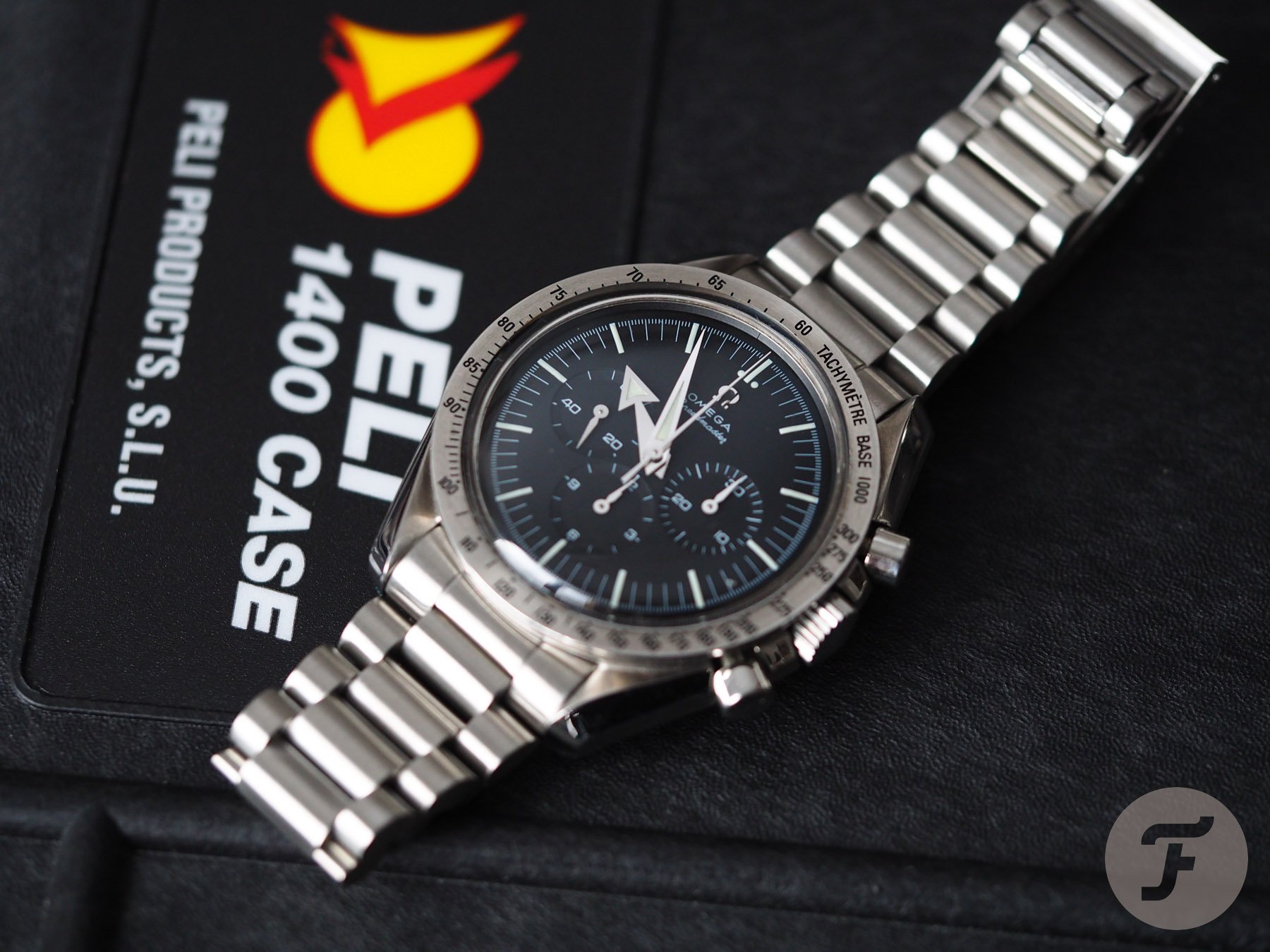 How to adjust the bracelet
Adjustment is via the single screw system Forstner has moved over to for most of its bracelets. A small red screwdriver is supplied, but I would always advise using a longer screwdriver with a properly finished blade to ensure there is no side-to-side play when you insert the blade into the slot. If you have watchmaking screwdrivers, use them. If you don't but you do happen to possess a modicum of patience, use that instead.
You need a cool head. If you're not feeling like it, put the bracelet aside and come back to it when you are.
The great poker player Doyle Brunson always used to say that a man should never sit down at a card table if there was anything else in the whole wide world he'd rather be doing at that moment in time. Take heed of Texas Dolly's words when it comes to changing straps and bracelet adjustment. You don't want to rush this. You need a cool head. If you're not feeling like it, put the bracelet aside and come back to it when you are. I know it can be tough sometimes. The eagerness I feel to get new bracelets on watches as quickly as I can is sometimes overwhelming. But patience always pays. This situation is no different. Trust me.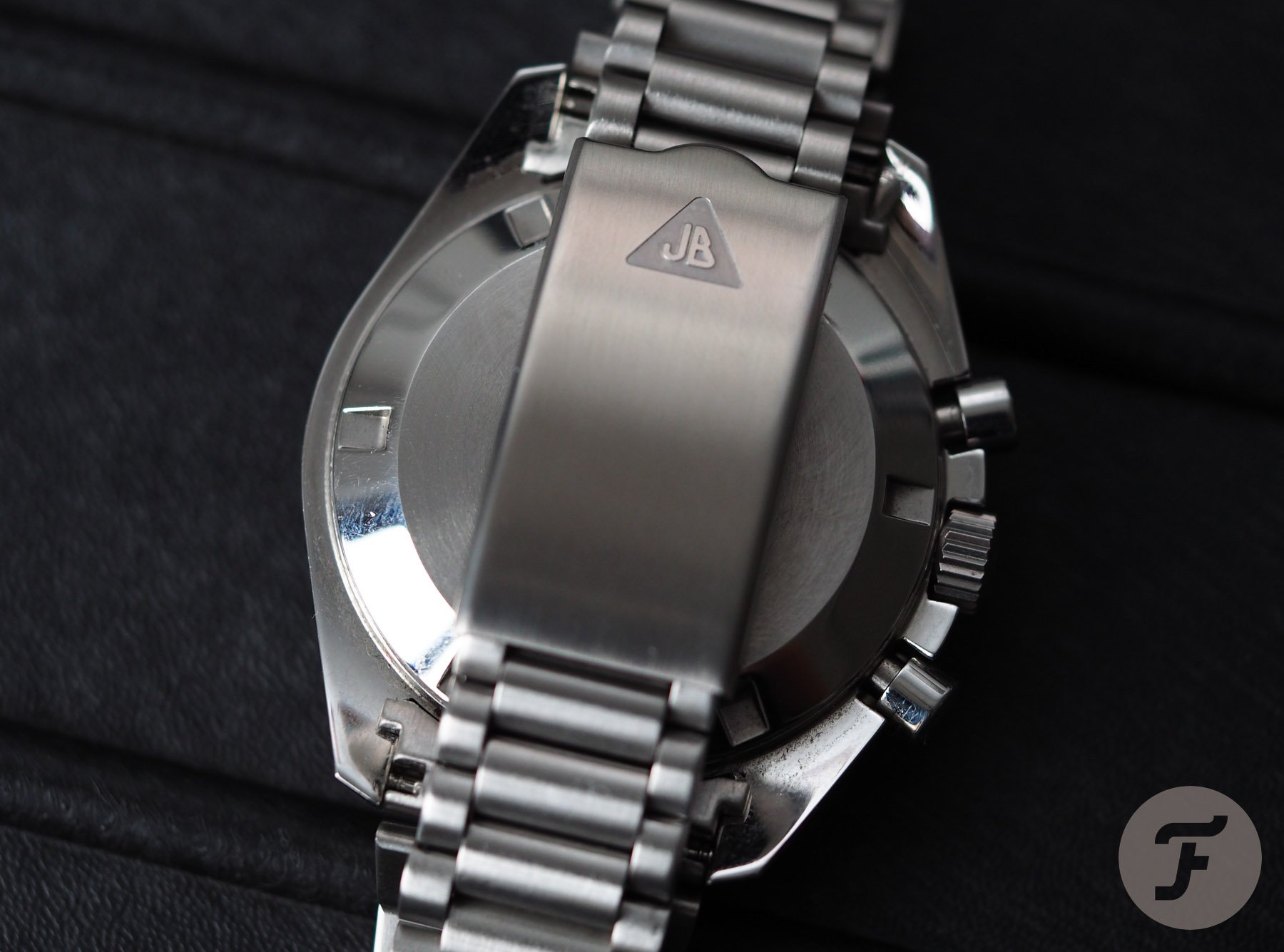 How it compares to "you know what"…
The big comparisons for this bracelet will be between it, the original 1450, and the Rolex "President" I mentioned at the top. Look, this watch bracelet is about as good as an after-market bracelet can be at $150. That's the truth. But I'm not going to sit here and tell you it is categorically better than the President or the 1450. It simply isn't. What it is, however, is an able, affordable substitute, when those bracelets are either unattainable, unaffordable, or, believe it or not, inappropriate.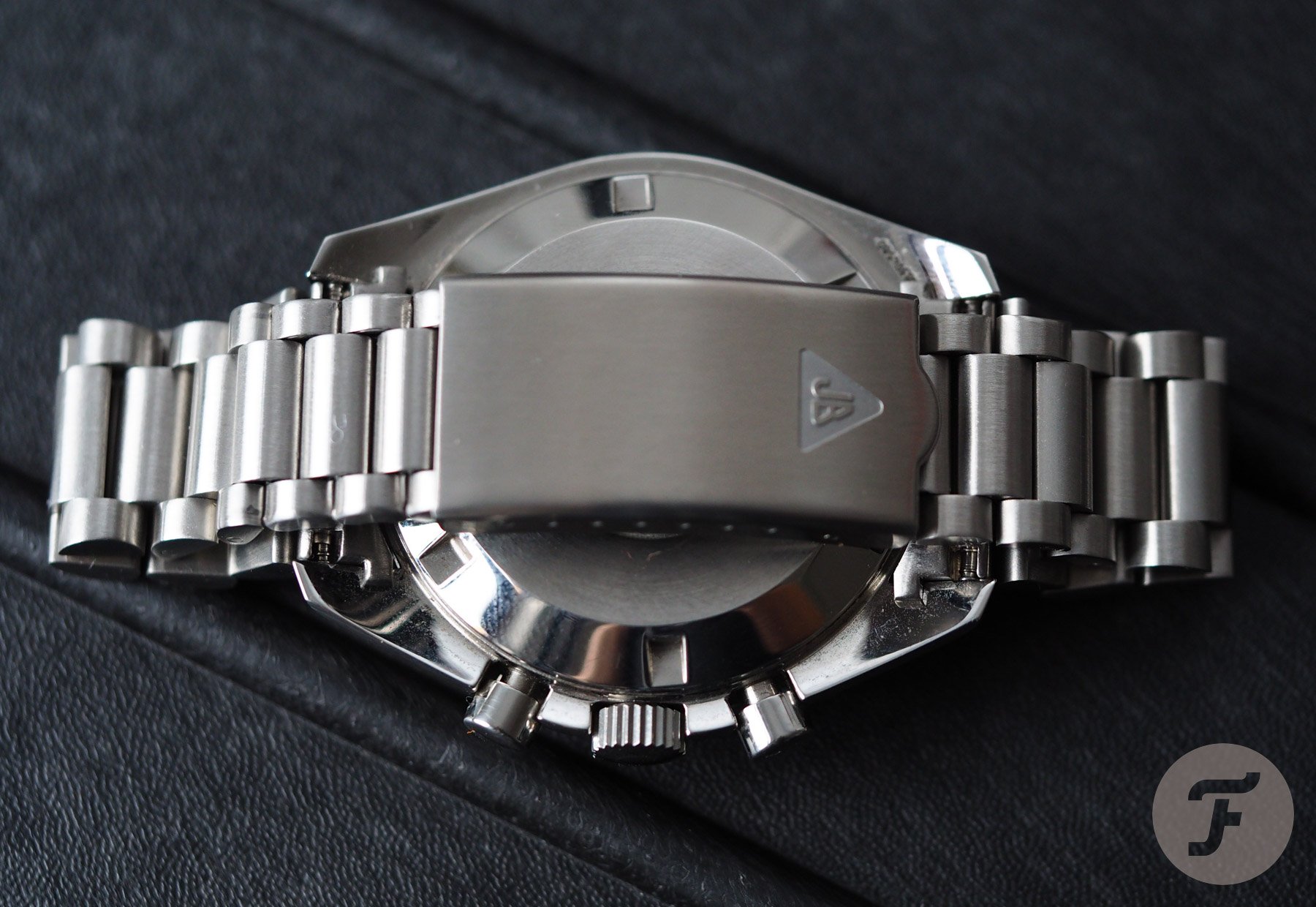 Because here's the beautiful thing about this bracelet and Forstner in general. Forstner is a bracelet company first and foremost. It makes subtly branded products to be worn with other brands. So even though the Rolex President bracelet is "better" than this one, you would never in a month of Sundays put it on an Omega Speedmaster. And vice versa.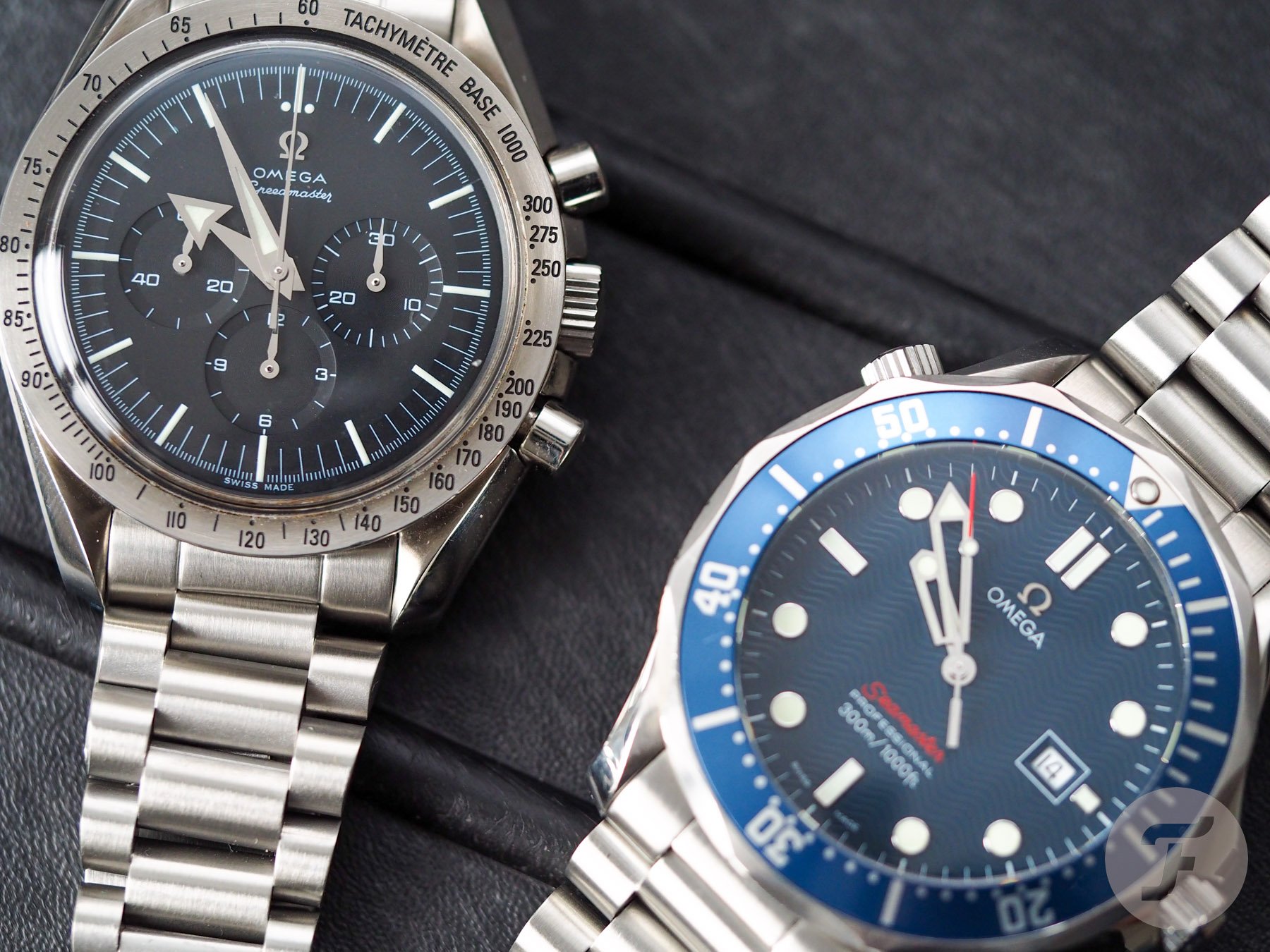 Conversely, the Forstner can be fitted to either a Rolex or an Omega or any other watch you could imagine it one and it would absolutely sing. So there you have it: the benefit of neutrality means that while the new Forstner 1450 might not be able to out-punch the Rolex president, it certainly has the diplomacy skills to outmaneuver it at the debating table. Learn more about Forstner here.
Follow me on Instagram @robnudds.