Fratello Editors' Favorite Watches Under €1,000 In 2023 — Jorg's Picks From Tissot, Christopher Ward, And Certina
A diverse trio of watches consisting of a usual suspect and two less predictable picks
As some of you will know, I like making lists. I am one of those list freaks. I do it with music and watches, which are my passions. So making a list of my favorite watches under €1,000 should be a walk in the park, right? Wrong. There are simply so many watches to choose from that anyone is bound to forget some amazing options Additionally, I often find that at least one detail throws me off and keeps me from falling in love with many watches. But despite that, there are some amazing prospects out there.
When Nacho signed me up for the task of picking my favorites under €1,000, the first pick was an easy one. But what would be my other two? It's easy to pick the watches you already know so well. Furthermore, with an ever-flowing and occasionally overwhelming stream of new introductions, it's natural to constantly fall back on obvious choices. That's why I took my time and earnestly searched for three timepieces that I would genuinely love to add to my collection. Or two, I must say, because I already own the first watch on this list. Now, without further ado, let's find out what my picks are.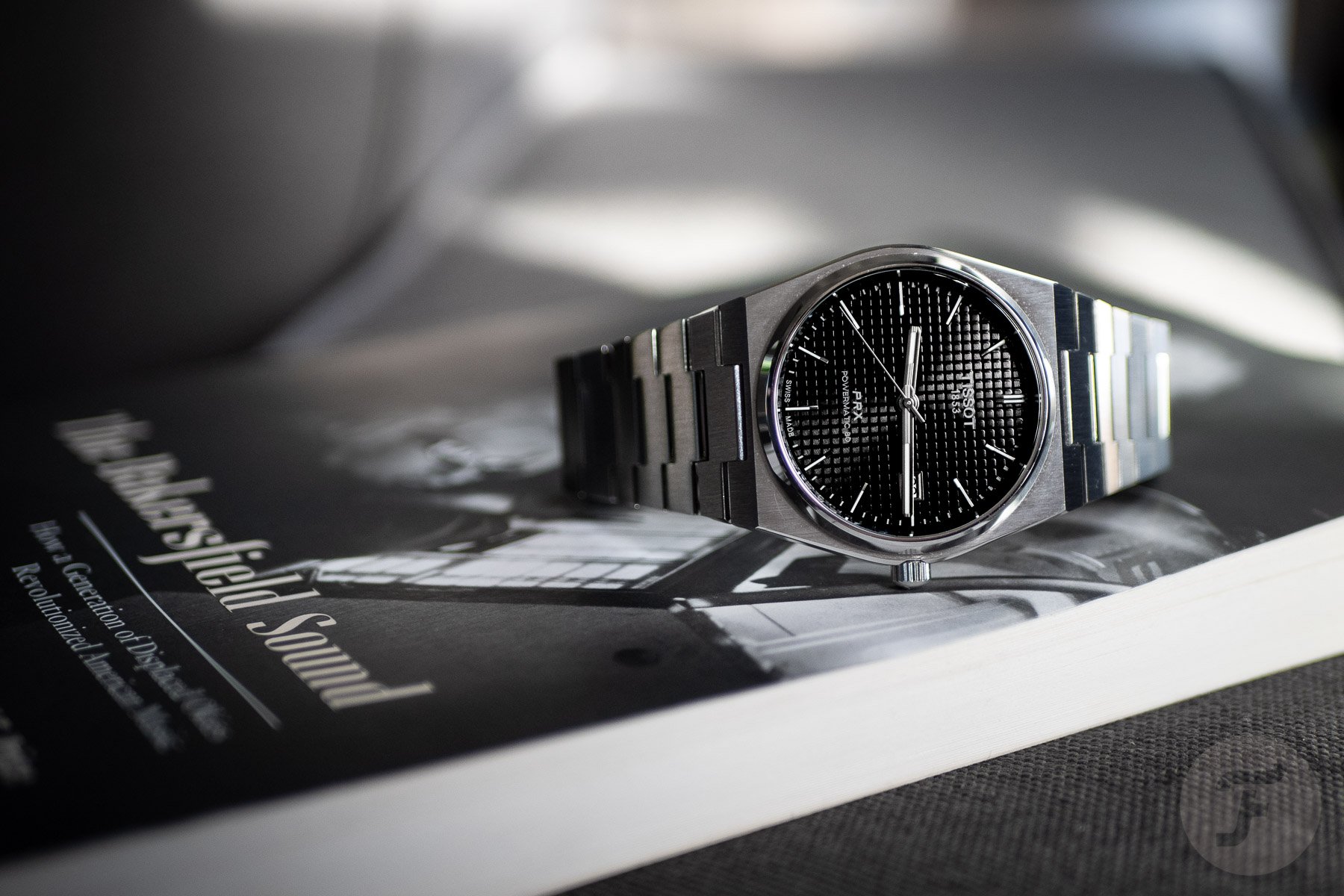 Tissot PRX Powermatic 80
As I said, the first pick was an absolute no-brainer. I own a Tissot PRX Powermatic 80, and I believe that it is, hands down, the best watch available for under €1,000. Sure, it might be the most predictable choice for these lists, but sometimes the most obvious answer is the right one. For me, there is absolutely no doubt that the PRX is that answer.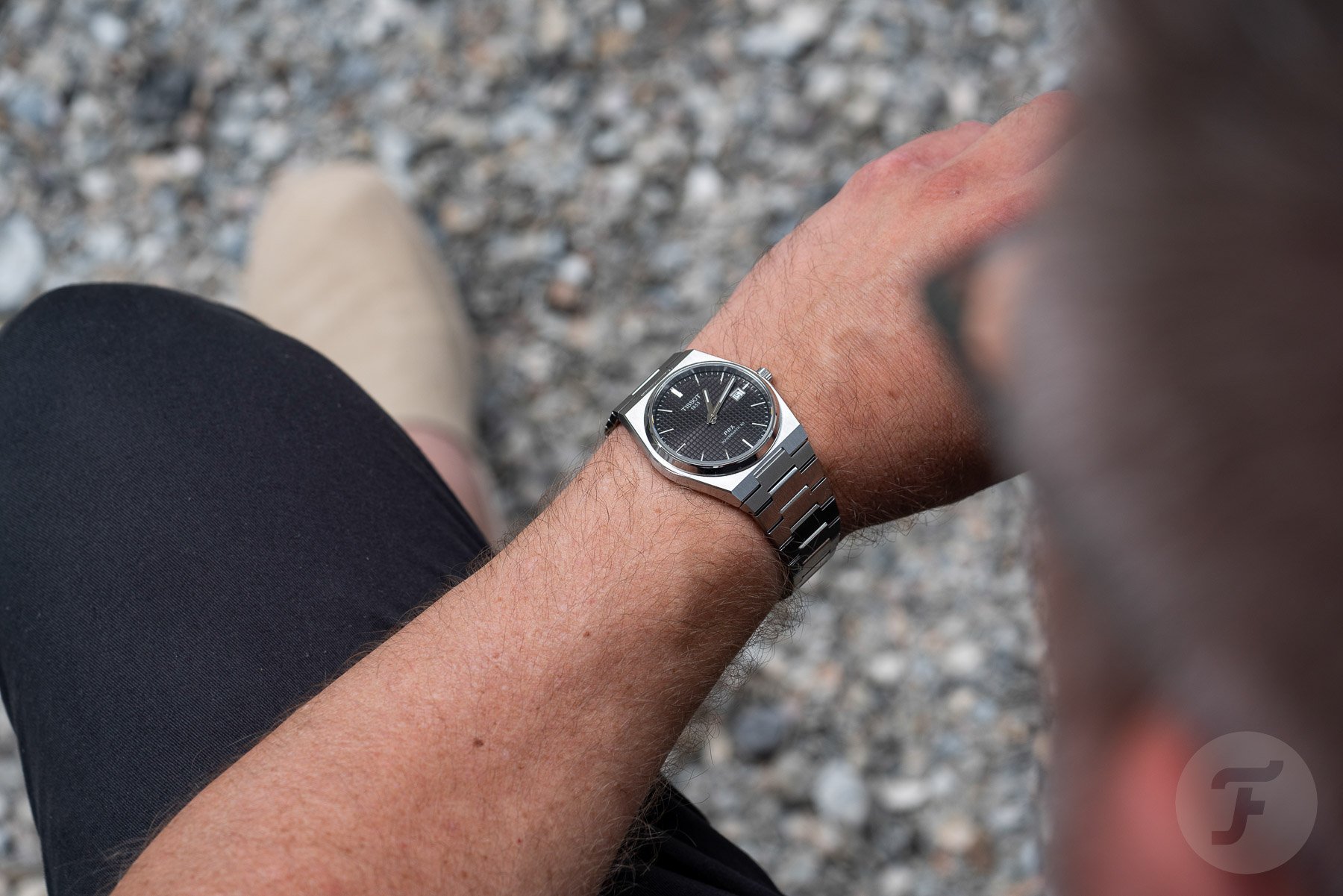 I wrote a lengthy review of the watch about eight months ago and explained why I love it so much. The easiest way to summarize it is that the PRX feels like a true luxury watch in all its details. It looks and feels like a much more expensive watch than it actually is. And that is quite special for a watch that costs €745.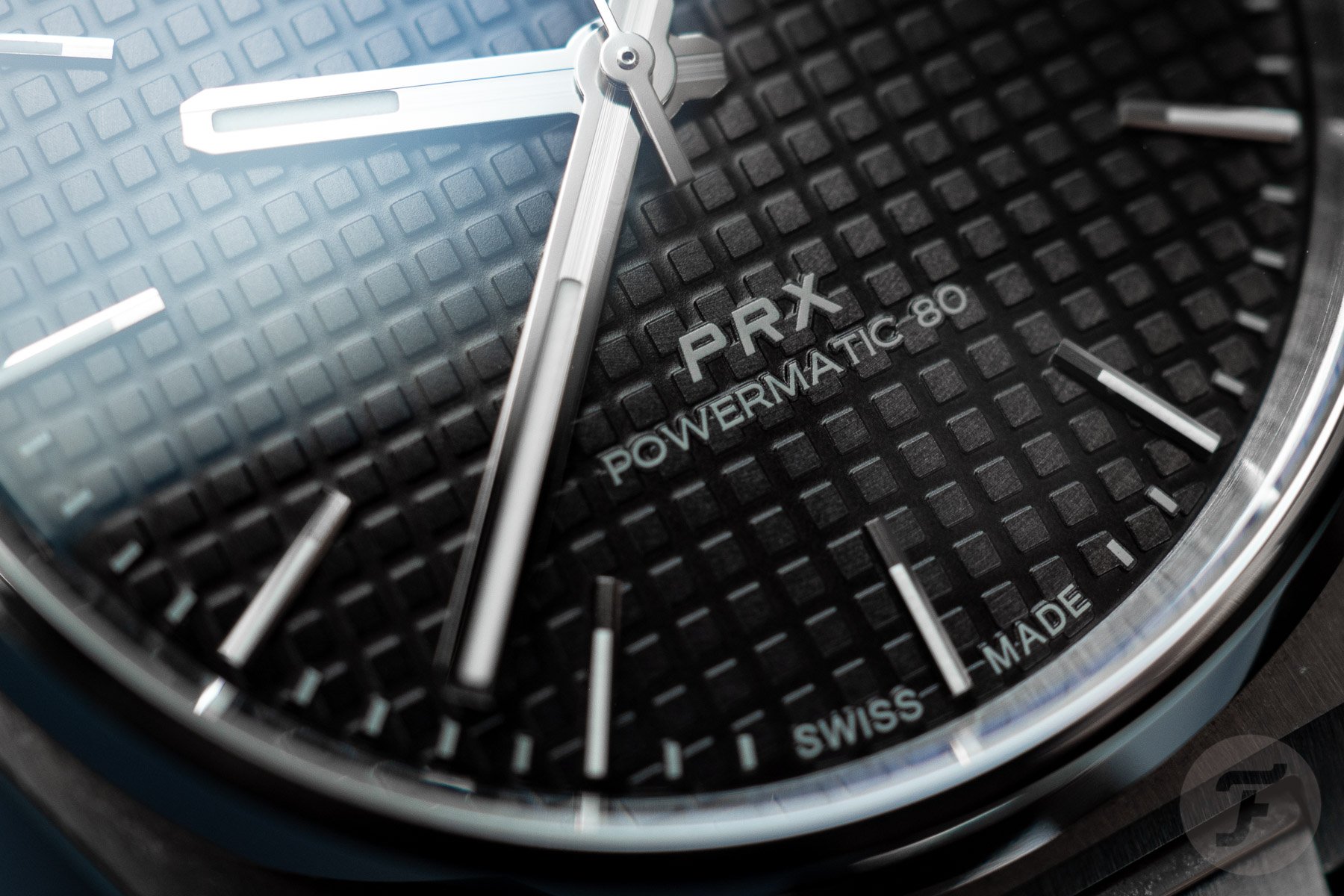 But let me be more specific about why I adore the PRX Powermatic 80. First of all, the Tissot designers did a tremendous job designing a modern watch based on the 1970s Seastar. Consequently, the PRX has that typical '70s vibe without feeling outdated. An initial reason for doubt was the dial with its checkered pattern, but it turns out to be key in giving the watch that subtle injection of refinement. Another standout feature is, undoubtedly, the integrated bracelet.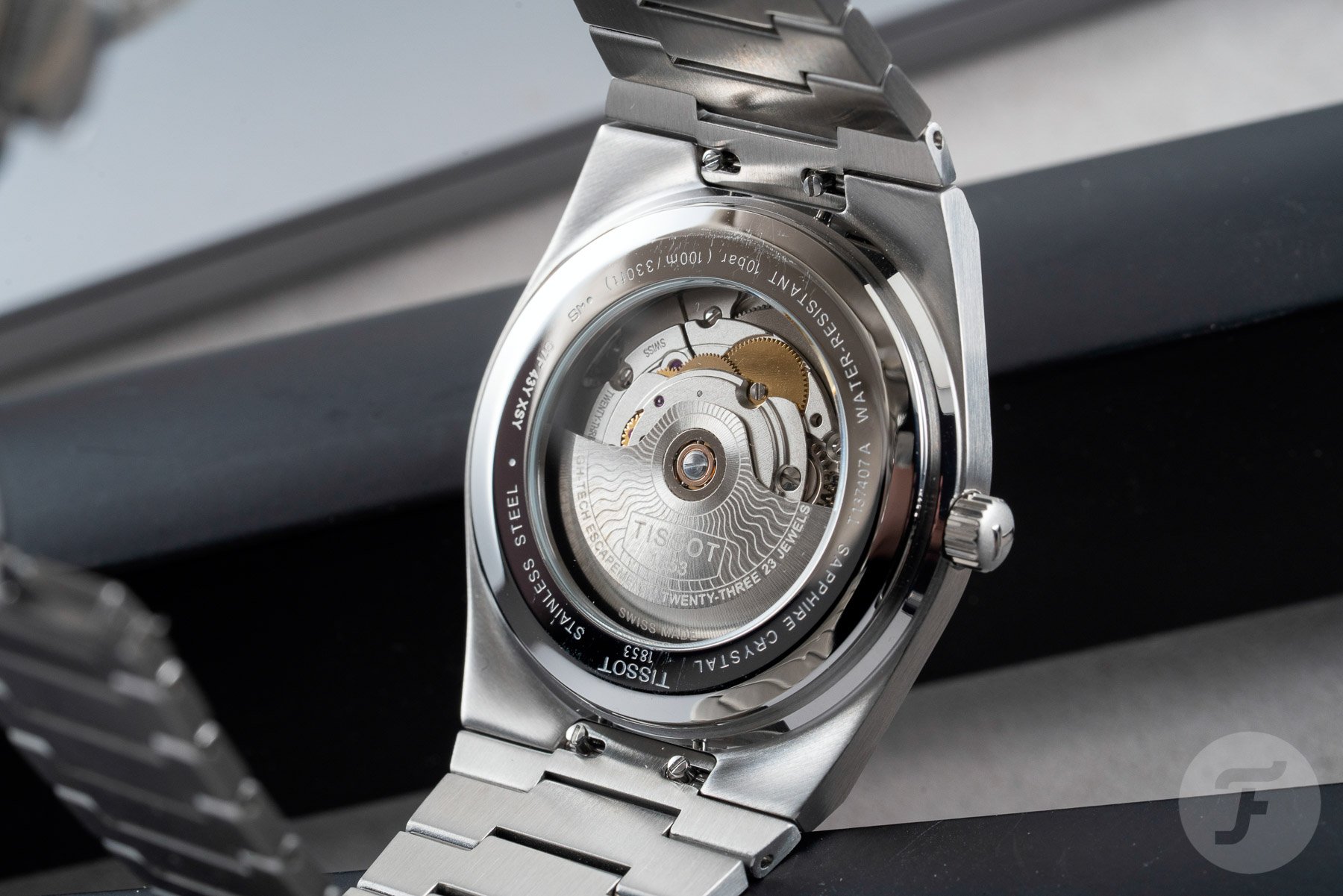 It's a great-quality bracelet that works well with the 40mm case, which measures only 10.9mm thick. The overall quality and finishing of both are the main factors in making this look like a watch that could easily sell for €2K. Add the reliable Powermatic 80 movement, and you have a winner. I am wearing the watch as we speak and am tempted to get another with a different dial color. The Tissot PRX Powermatic 80 truly is that good.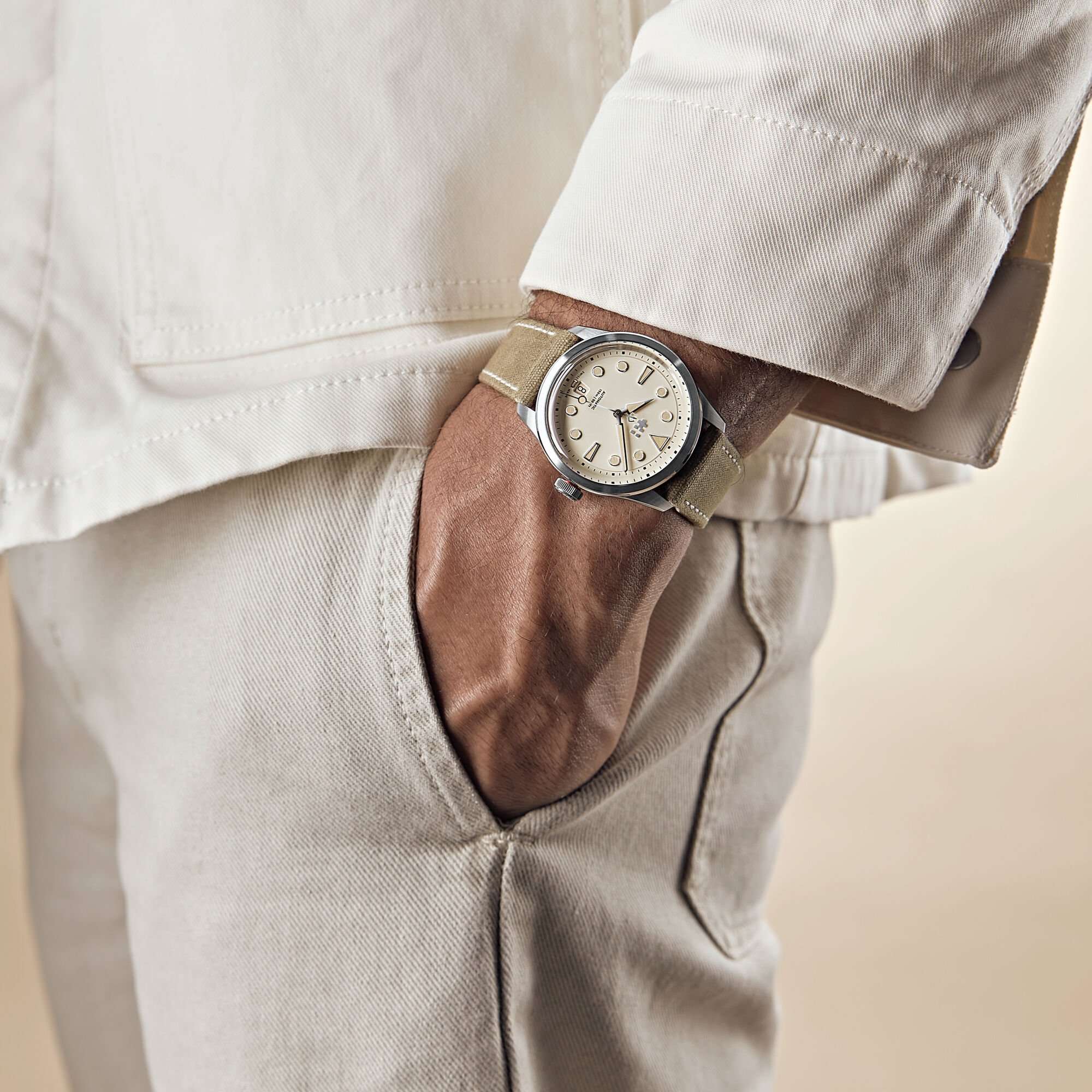 Christoper Ward C65 Dune Automatic
I have a thing for watches with that "desert" look. There is something very appealing about the combination of a cream-colored dial with a light canvas strap that creates something a little less ordinary but still highly wearable. Not too long ago, Christoper Ward introduced its new C65 Dune collection featuring three different models.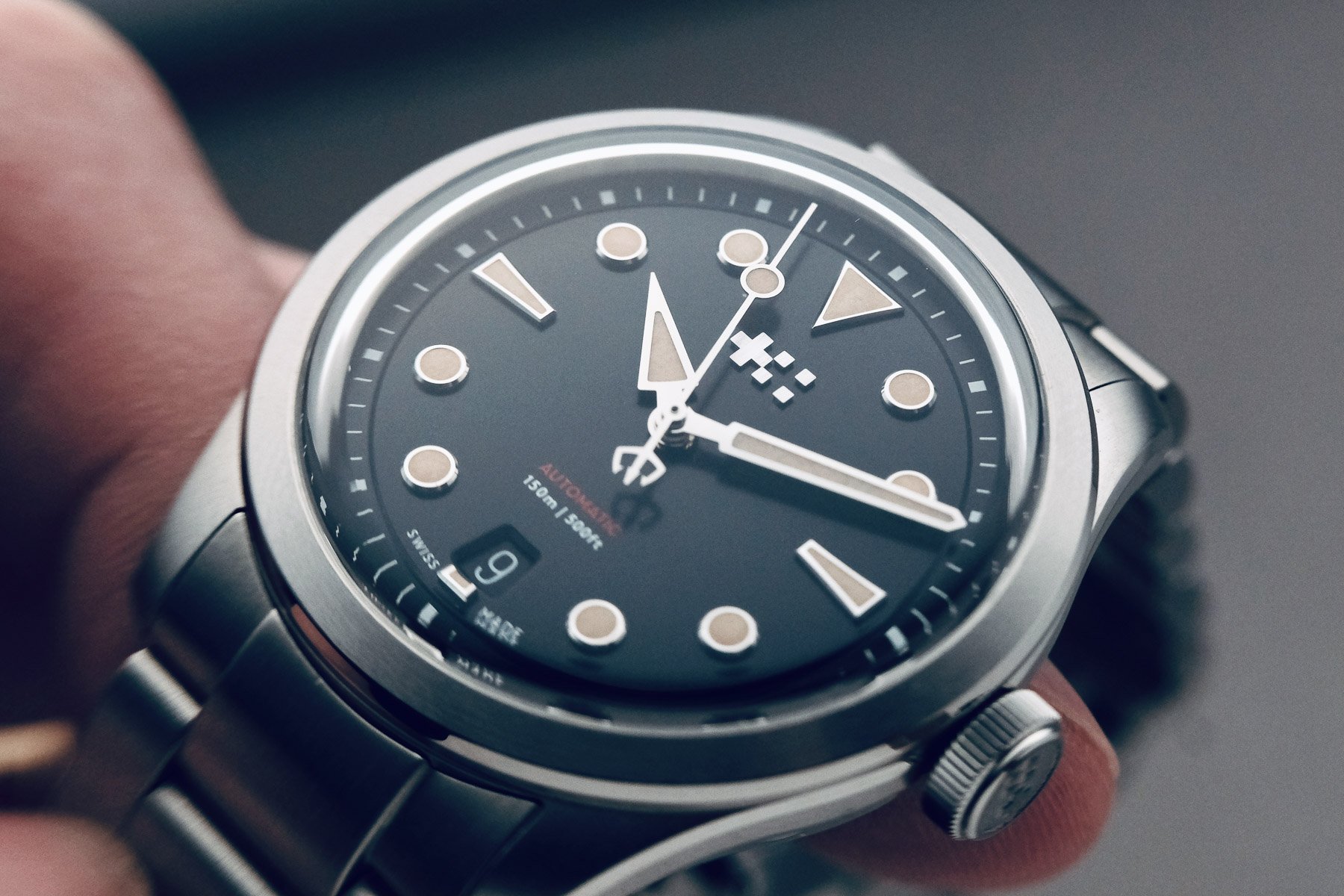 Vincent wrote the introductory article about the C65 Dune Bronze COSC, the C65 Dune GMT, and the C65 Dune Automatic, the last of which is my second pick for this list. While Vincent had the chance to try the Black Sand version of the C65 Dune Automatic, it's all about the White Sand dial option for me. On the canvas strap, it looks brilliant.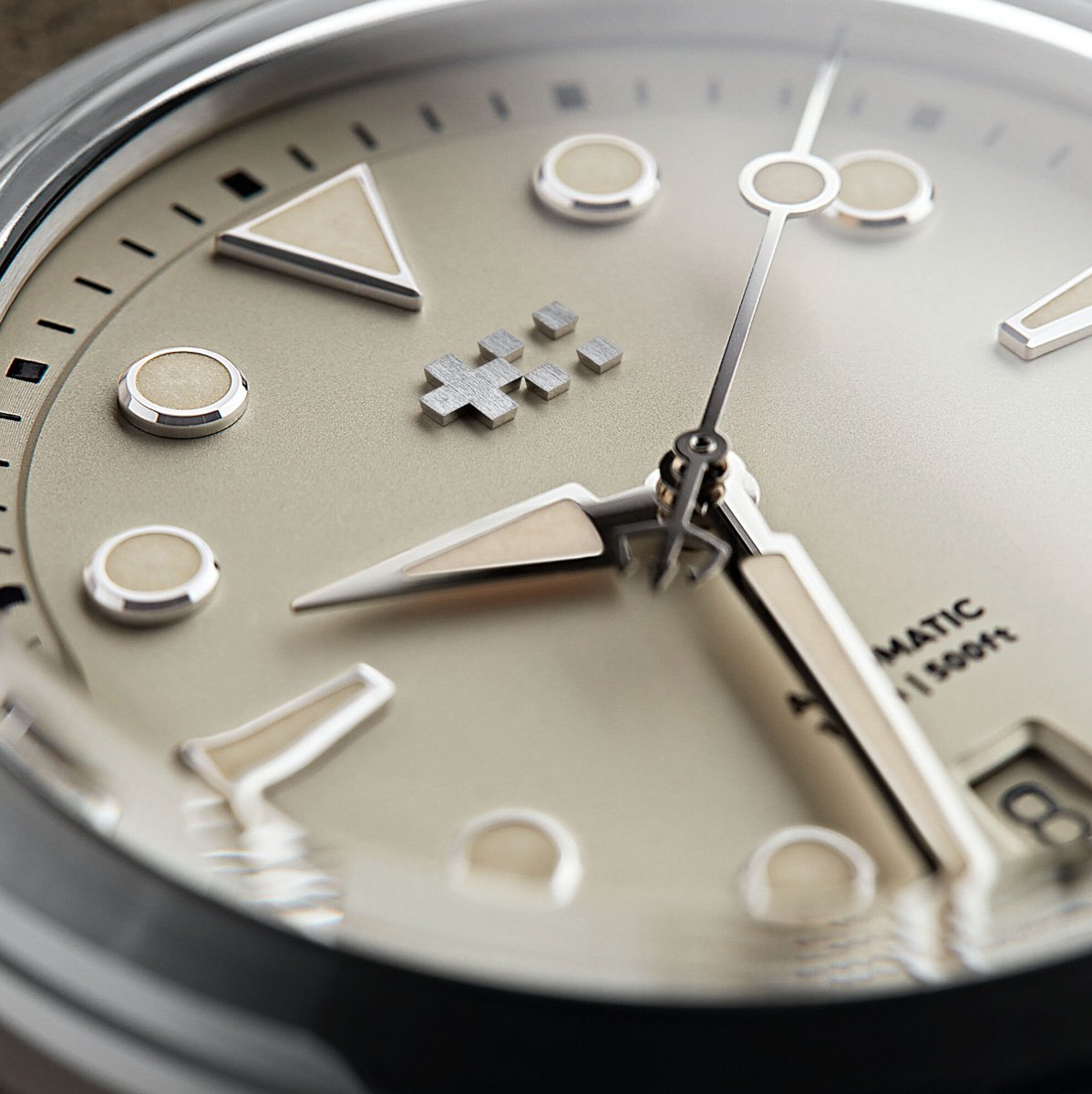 And as we know, when it comes to Christopher Ward, it's not just about looks but also wearability. The C65 Dune Automatic comes with a 38mm stainless steel case that is 11.7mm thick, 43.6mm from lug to lug, and 150m water resistant. It features a nice box-shaped sapphire crystal that protects that beautiful light dial with its applied indices filled with slightly darker lume.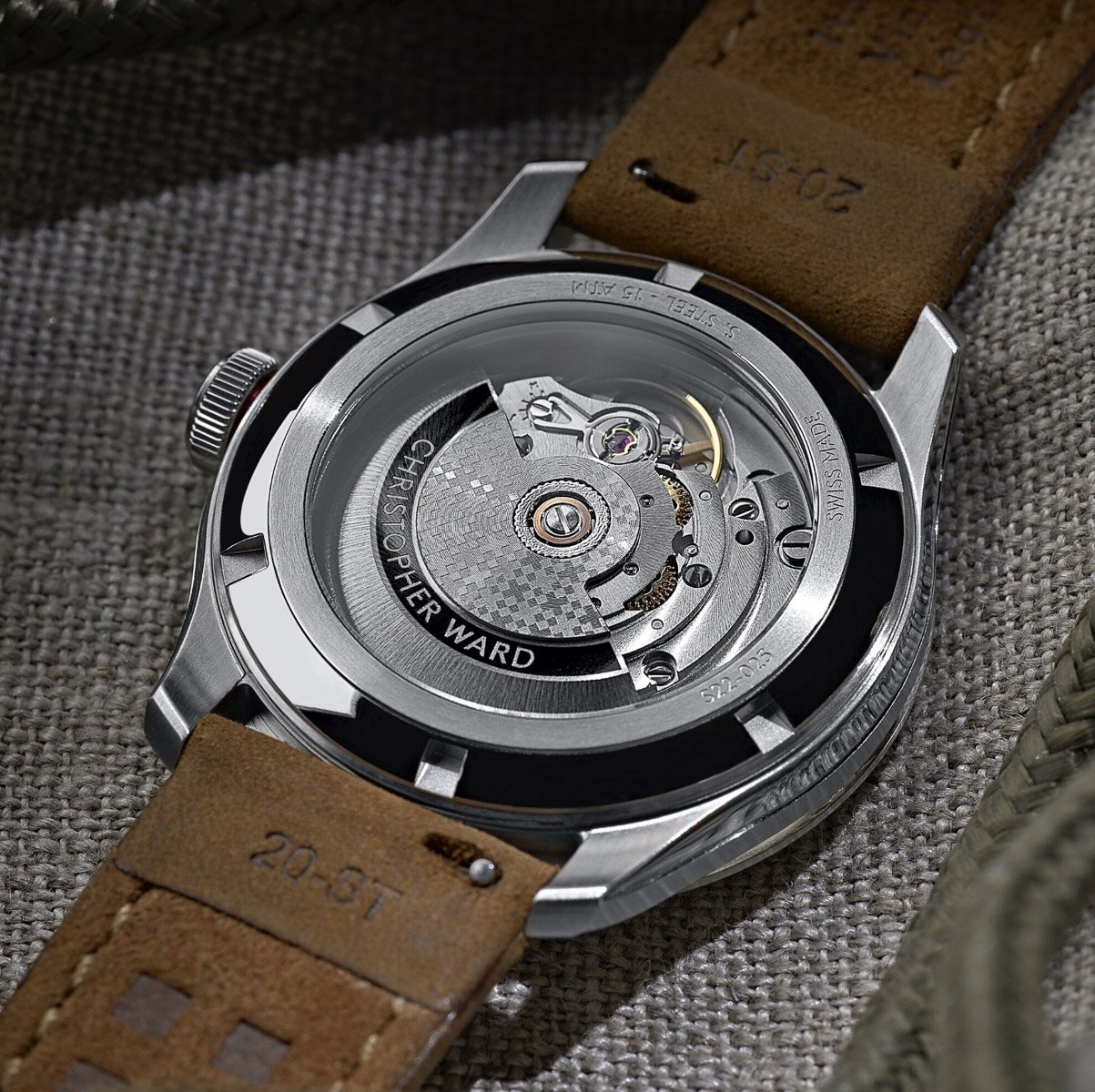 The date window is neatly integrated at 6 o'clock, and the handset completes the incredibly well-balanced dial. Inside the case is an Elaboré-grade Sellita SW200-1 that ticks away at 28,800vph and delivers 38 hours of power reserve. At €950, the Christoper Ward C65 Dune Automatic on the canvas strap is my second pick for the best watches under €1,000.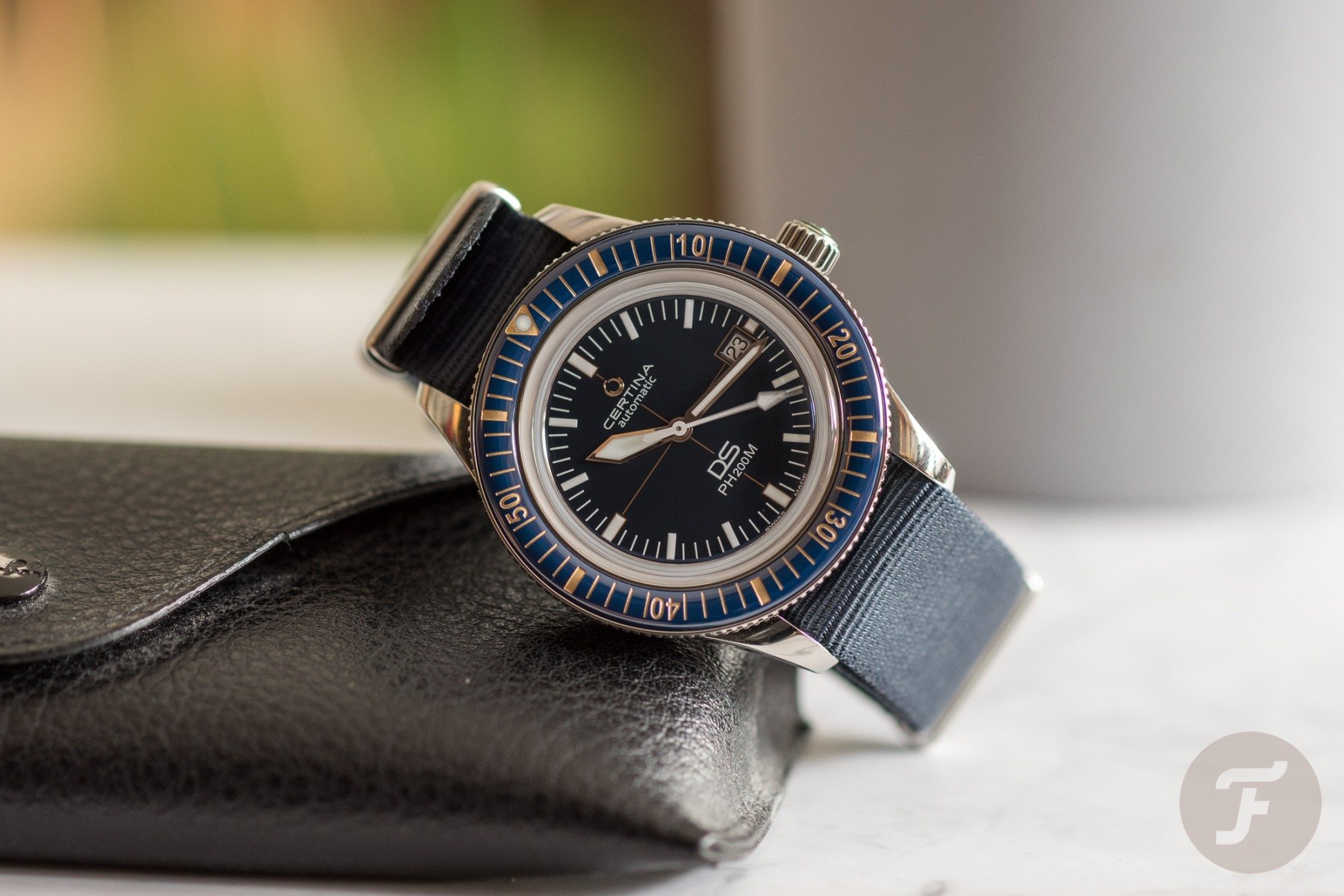 Certina DS PH200M Blue
The third pick was a tough one. I wanted this last watch to be a capable diver with character. While there are a ton of dive watches out there and many that I like, there aren't that many that I love. The Baltic Aquascaphe Titanium, Certina DS Action Diver, or the Tusenö Shellback are perfect examples. They are all great watches that I genuinely like. But there is one dive watch that I love and have thought about buying multiple times.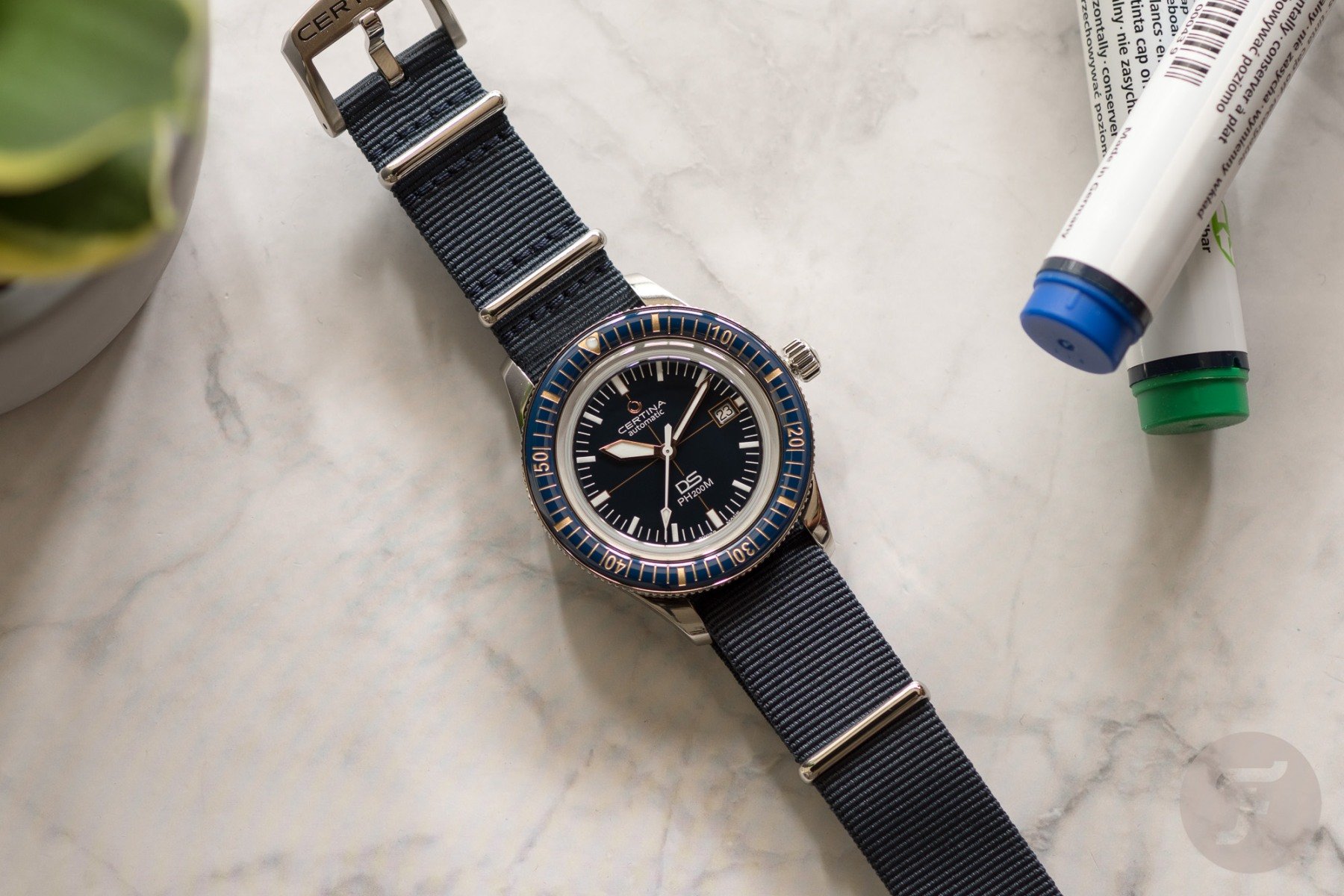 But to include it in this list, I have to stretch the budget by 15 more euros. I can see the wrath of our managing editor Nacho coming, but I had to. Sorry, Nacho! I'd rather spend the extra €15 on the Certina DS PH200M Blue because it's a watch I genuinely love. To my surprise, this piece has just recently passed the €1K mark, but it still offers incredible value for money. So with your permission, it will be my last pick.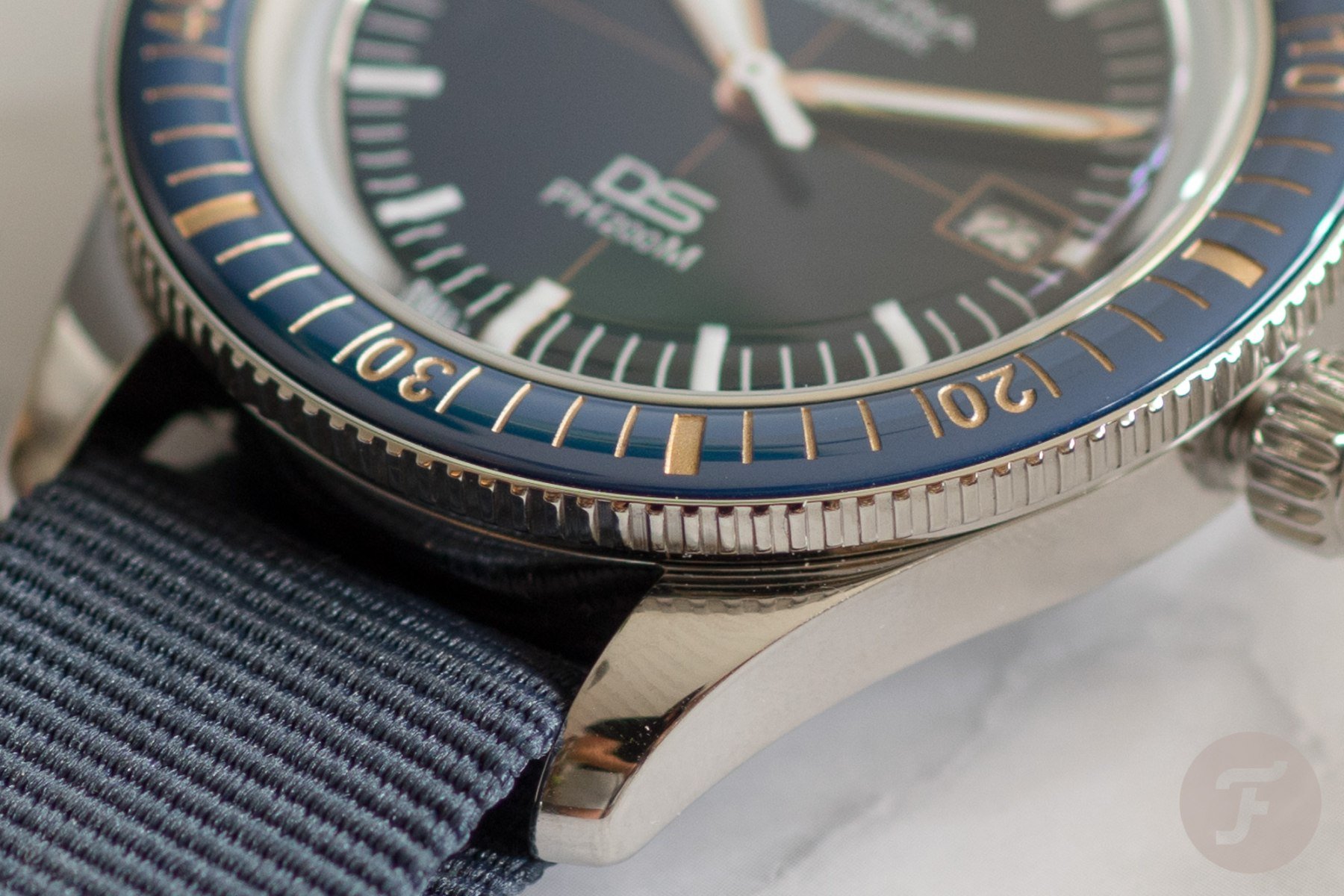 The DS PH200M in blue that Balazs reviewed offers a ton of vintage appeal combined with a modern-day execution. It measures 42.8mm wide, 51mm long, and 12.4mm thick with a 200m water resistance rating. As the bezel is wider than the 40mm case, the watch fits very well on a variety of wrist sizes. Speaking of the bezel, the stunning rounded ceramic blue insert gives the watch a ton of character in combination with the crosshair dial.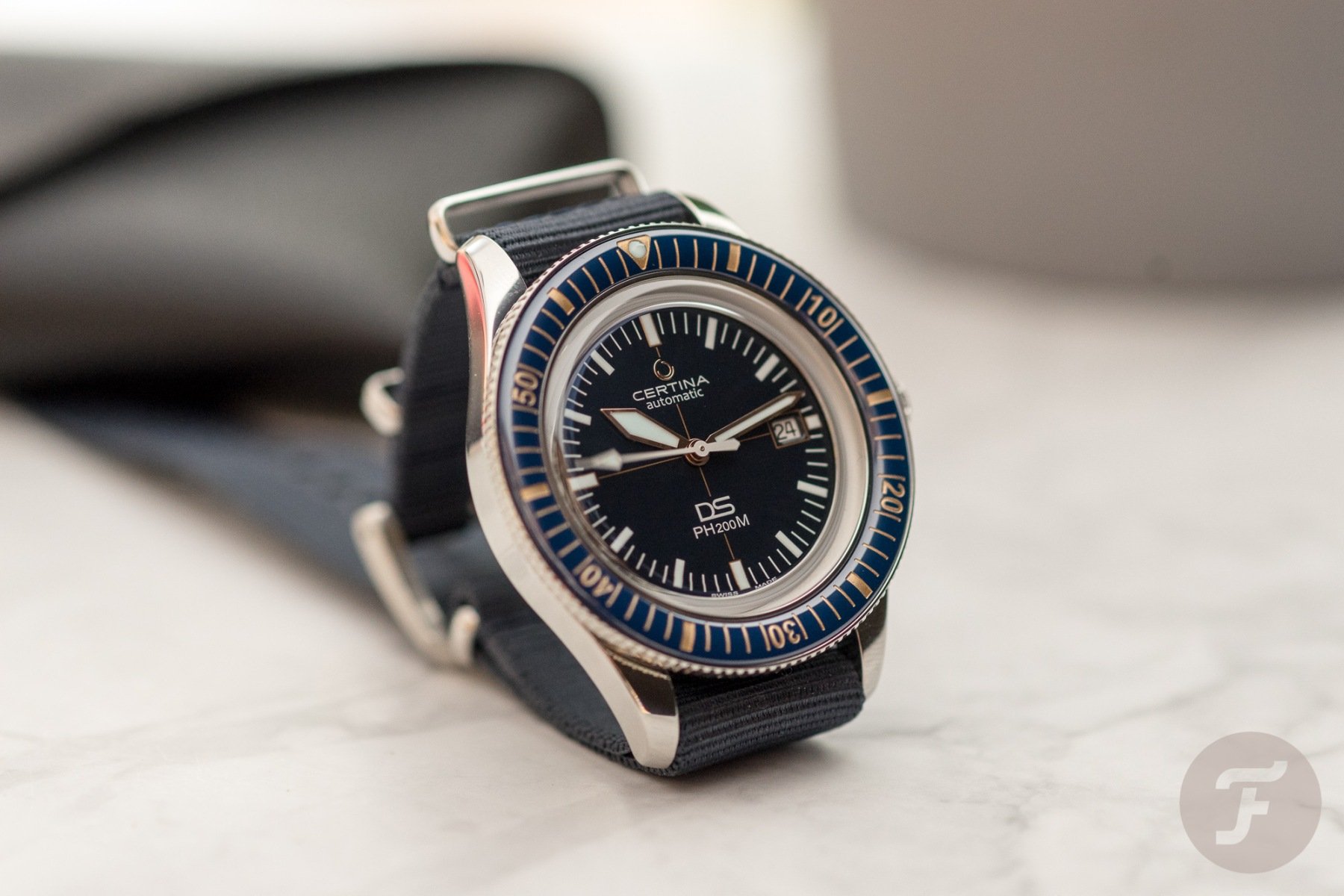 Additionally, the bezel features etched gold indices and a Super-LumiNova lume pip that combine to give the watch its vintage appeal. The dial backs that up with a mix of white and gold accents and sword-style hands. Inside the case, Certina uses the Swatch Group's shared Powermatic 80(.111) caliber with an 80-hour power reserve. This model comes on a blue nylon NATO strap to complete the awesome looks and make my list of three picks complete.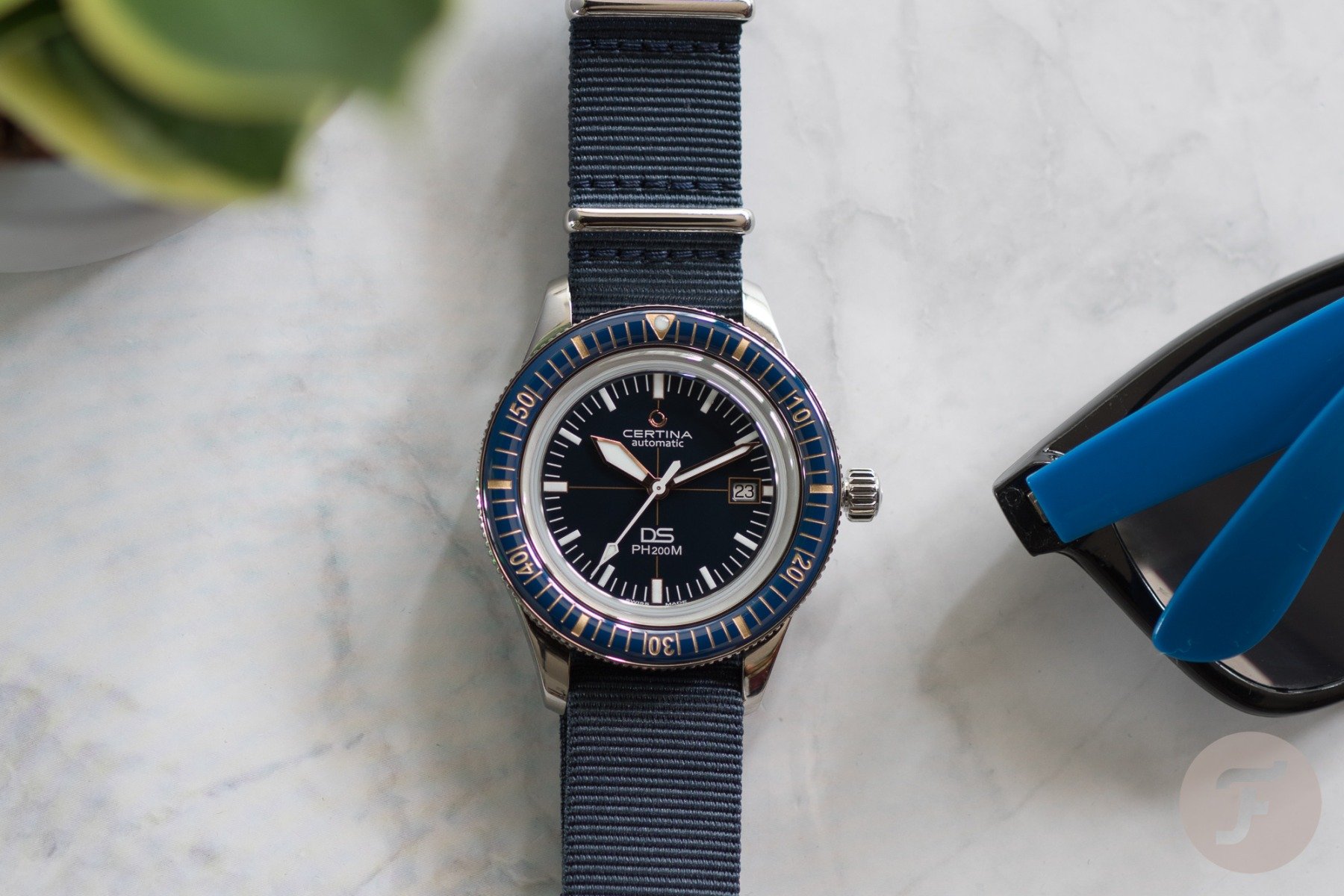 Favorite watches for under €1,000 in 2023 — Final words
There you have it — my three choices for the best watches under €1,000. As there are so many great options out there, searching for and selecting these actually took a lot longer than writing this article. But in doing so, I have essentially created a new list of favorites that I would love to add to my collection.
This leaves me the question: what are your three favorite watches in the sub-€1,000 price bracket? Let me know in the comments below.