Fratello Editors' Favorite Watches Under €1,000 In 2023 — RJ's Picks From Bulova, Hamilton, Certina, And More
Not an easy task, but I'll give it my best shot
Our latest challenge among Fratello editors is to come up with our favorite watches under €1,000, and I guess I'm one of the last ones to chip in. It's not easy to do so for me, and I will also tell you why without trying to be snobbish.
As my colleague Nacho already wrote in his overview of watches under €1,000, many brands have increased their prices and disappeared from the sub-€1,000 range. Brands like Nomos, Oris, Longines, and Sinn had watches for just under €1,000 for a long time. This price range has now become the territory of just a few Swatch Group brands, Citizen, Seiko, and, of course, microbrands. So there's that, but there's also something else going on here for me.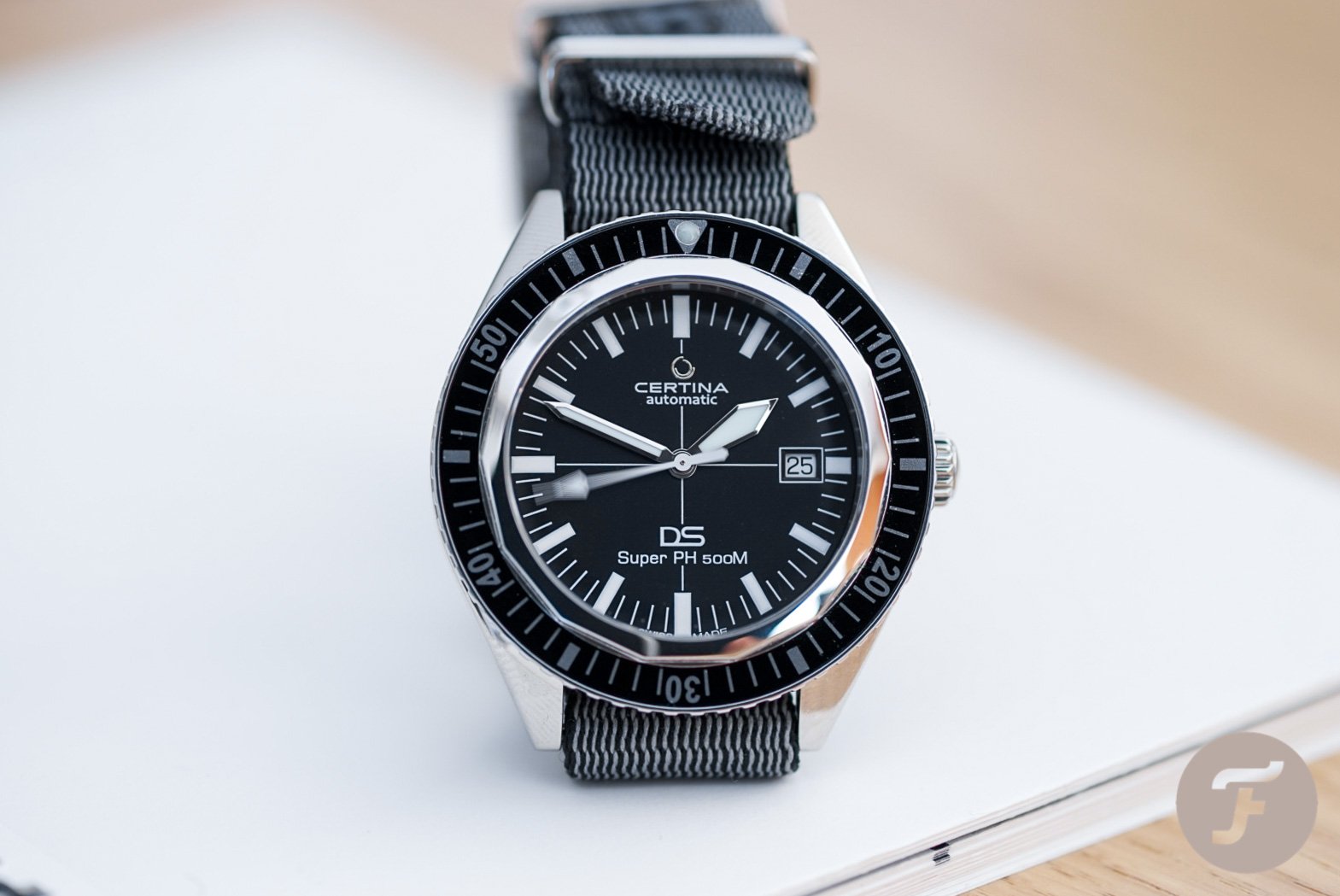 Watches under €1,000 — a tricky proposition
When I started collecting watches, a wise man told me that was nearly impossible to produce a good watch for less than 2,000 Dutch guilders. That would've equaled around €800 about 20 years ago, but with inflation and greedflation, we could increase it to €1,500 today. The production cost of a watch is much lower than this retail price, of course. Nearly half of the value already goes to the retailer and tax authorities. So would it be actually possible to manufacture a proper mechanical watch for less than half of the retail price?
In many cases, manufacturers cut some corners to stay under that €1,000 mark. Oftentimes, I've found that the bracelet suffers the most from brands' concessions in this price category. But there's also the movement, of course. Whereas you'd find many ETA movements in these sub-€1,000 watches a decade ago, today, they have mostly Seiko/TMI and Miyota calibers. These movements surely will perform properly, but there's little pride in the decoration or watchmaking as such. There are clear concessions made when developing and producing these watches to keep the prices friendly and still be able to make a profit.
On the other hand, you could say it's a great challenge for brands to come up with something worthwhile under €1,000, and for enthusiasts, it can be a nice quest to find the best watch possible in this range. But I will leave the definition of "best watch under €1,000" completely up to you. What's best for me could be horrendous to you and vice versa.
To make this overview as complete as possible, I've come up with a list of watches that are, in my opinion, simply great watches for the money, fun watches under €1,000, and even one vintage watch that fits the budget.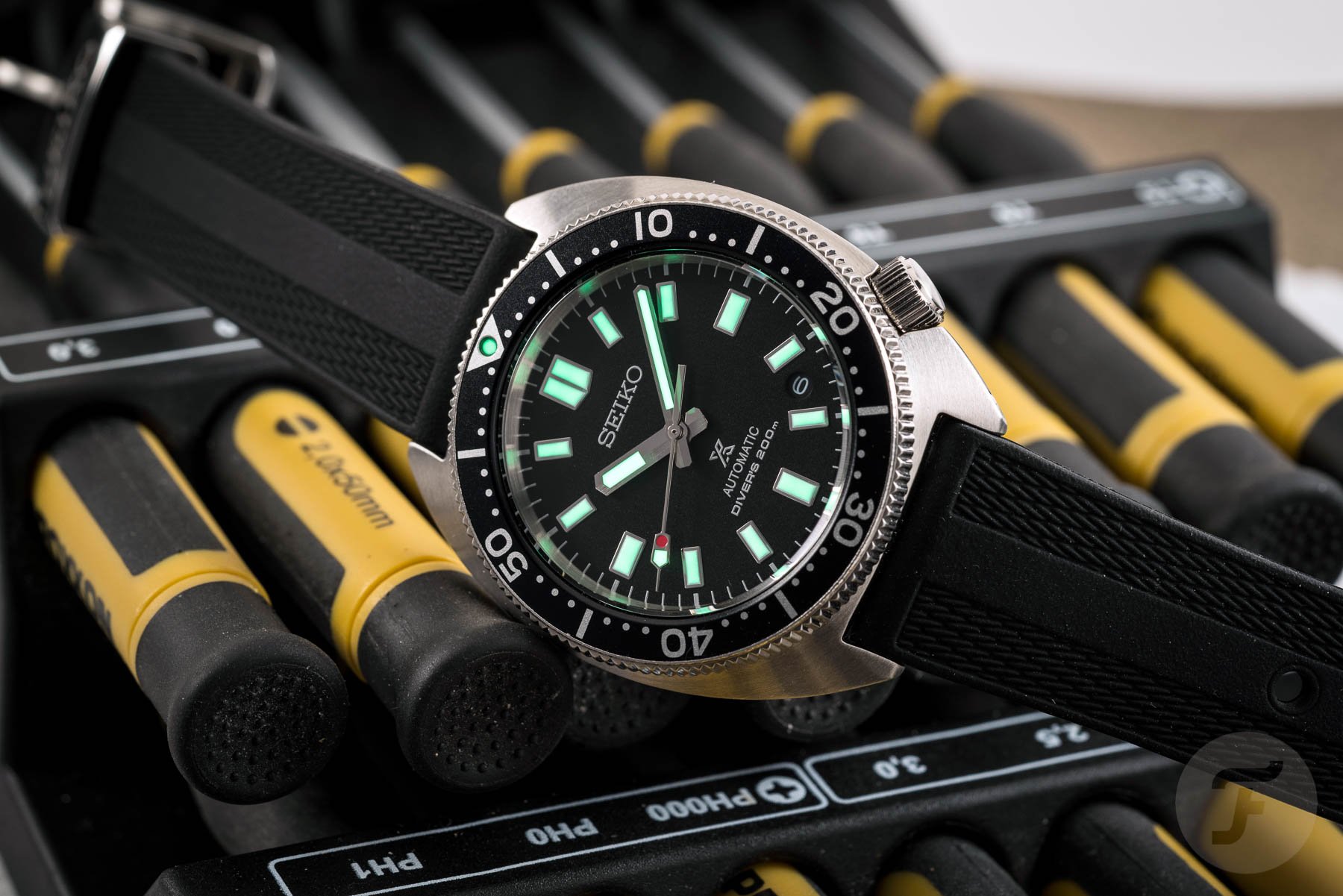 Seiko Prospex SPB317J1
Like you, I've noticed that Seiko is moving up when it comes to pricing. While you used to be able to find many different watches under €1,000, it has become a bit more of a challenge recently. Especially in the Prospex collection, it seems like there are only a handful of options these days. The one I find most interesting is the SPB317J1.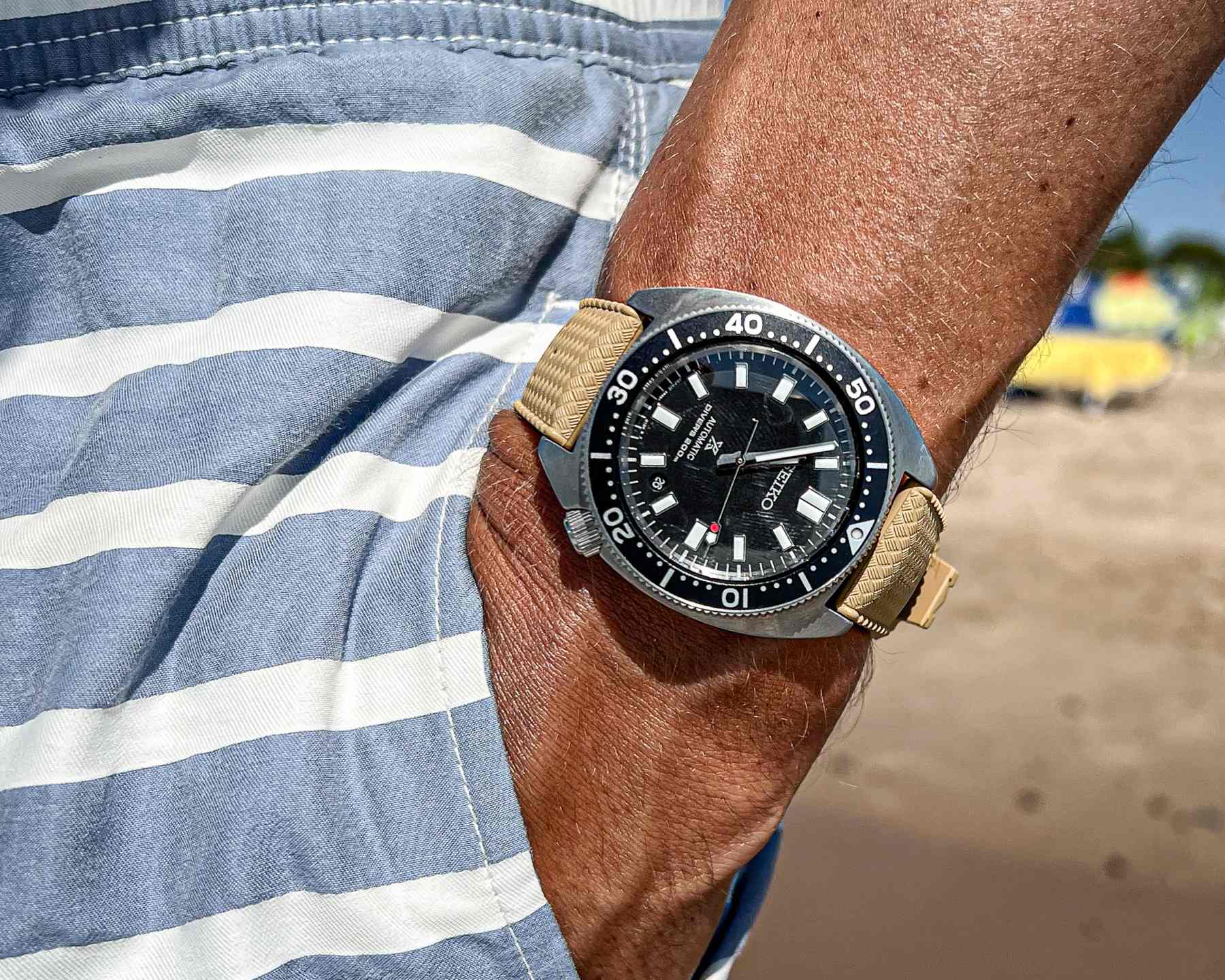 At first, I was also looking at the SPB103J1, the green "Sumo," but the SPB317J1 is more to my liking. It has this vintage vibe but with modern specifications. The Seiko Prospex SPB317J1 has a case diameter of 41mm, and inside ticks Seiko's caliber 6R35 with 70 hours of power reserve. It comes standard on Seiko's silicon strap, which is incredibly comfortable to wear, but the watch also works great on a tropic strap, as you can see above. The retail price of this watch is exactly €1,000, but you are getting a nicely specced watch for that amount.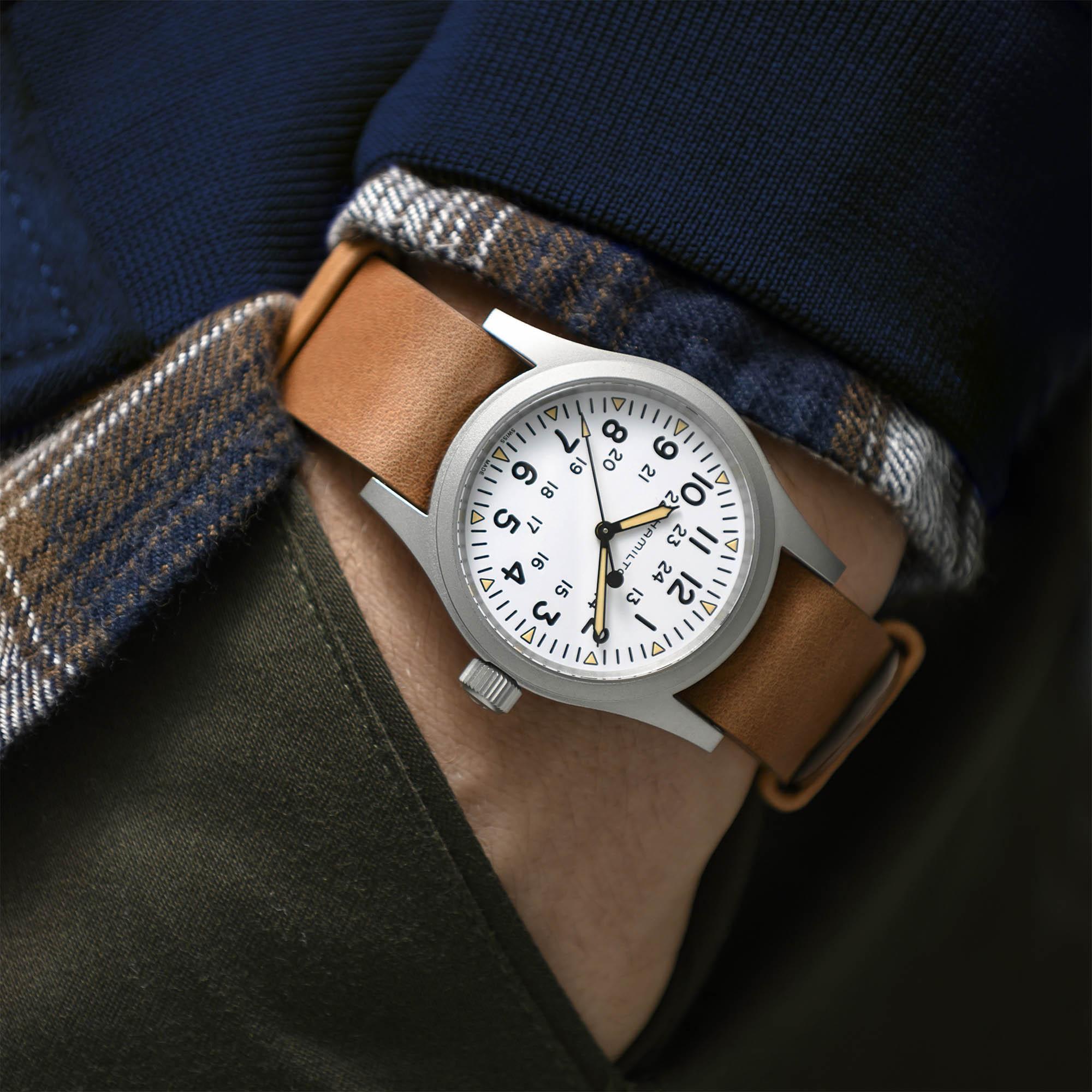 Hamilton Khaki Field Mechanical ref. H69439511
Here's a 38mm Hamilton Khaki Field Mechanical for €665. It reminds me of the military watches used by some of the RAF and US pilots and aerial navigators in WWII. In fact, Hamilton delivered more than a million watches to the US troops between 1942 and 1945. At some point, the brand stopped all production of watches for consumers to fulfill the demand of the US government. This Khaki Field Mechanical is based on a military watch that Hamilton actually produced in the 1960s.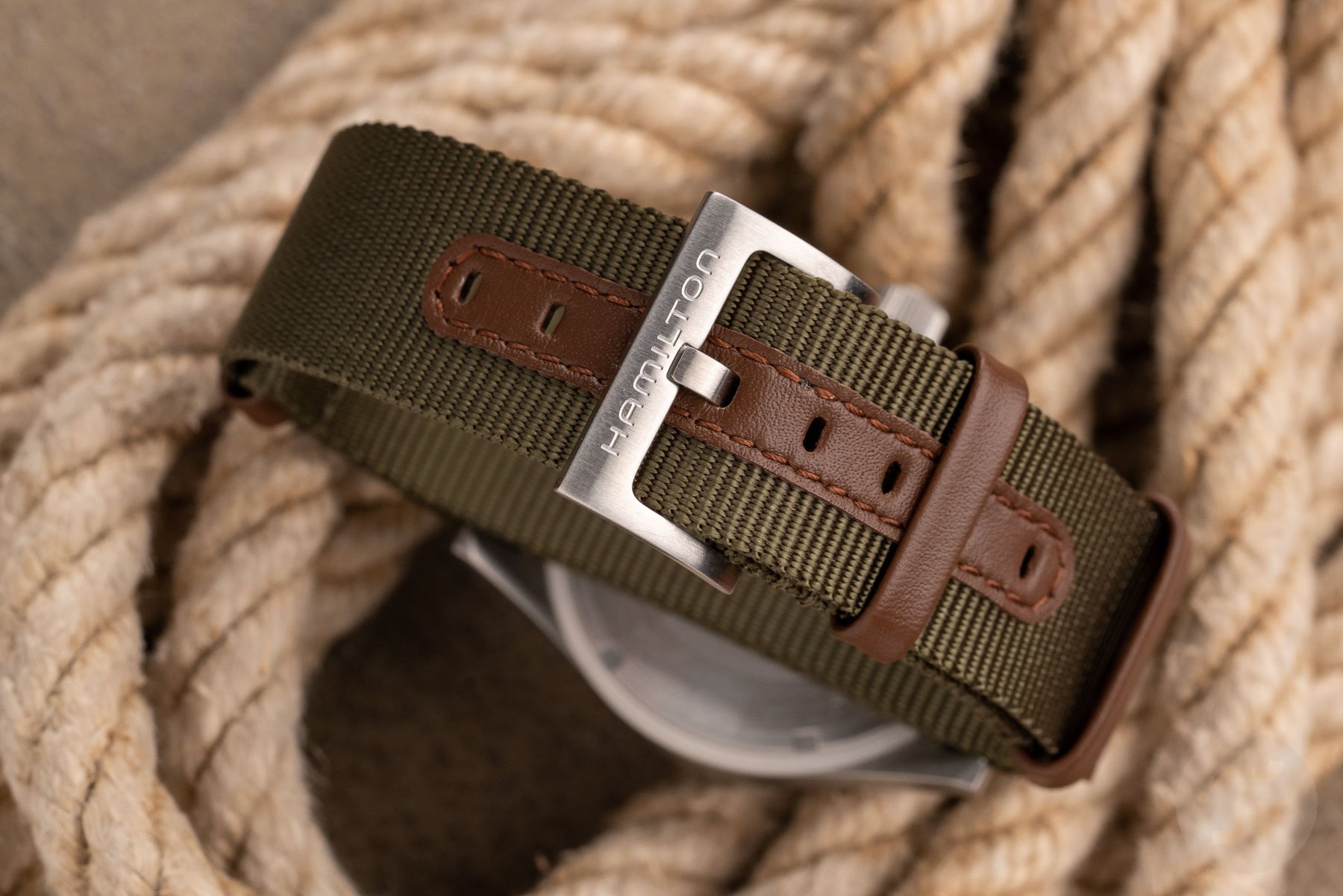 The Hamilton Khaki Field Mechanical (ref. H69439511) is just 9.5mm thick, and its H-50 hand-wound movement provides 80 hours of power reserve. This movement is based on ETA's 2802-2. The watch comes on a leather NATO strap but can also be had on a stainless steel bracelet (€715) or a fabric NATO strap (€625). Although I normally always choose the bracelet version and add straps later, in this case, I think I'd just go for the one on the fabric NATO strap.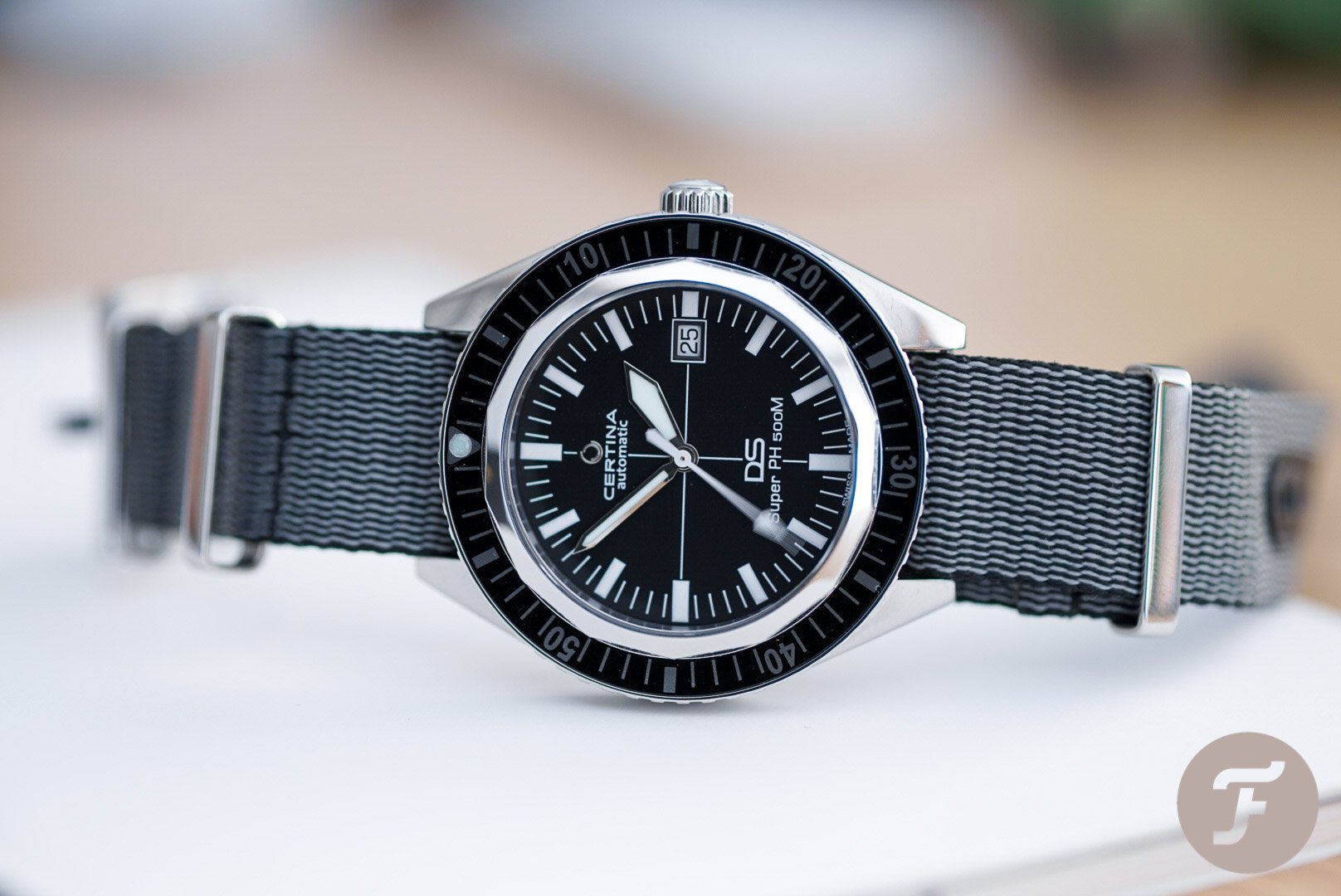 Certina DS Super PH500M ref. C037.407.18.050.00
Coming in at €990 is this Certina DS Super PH500M on a comfortable NATO strap. It's a 43mm dive watch with a 500m water resistance rating (as the model name implies). In this piece, you'll find the Powermatic 80.611 movement, which is also used by other brands belonging to the Swatch Group. This self-winding movement provides 80 hours of power reserve and a date function.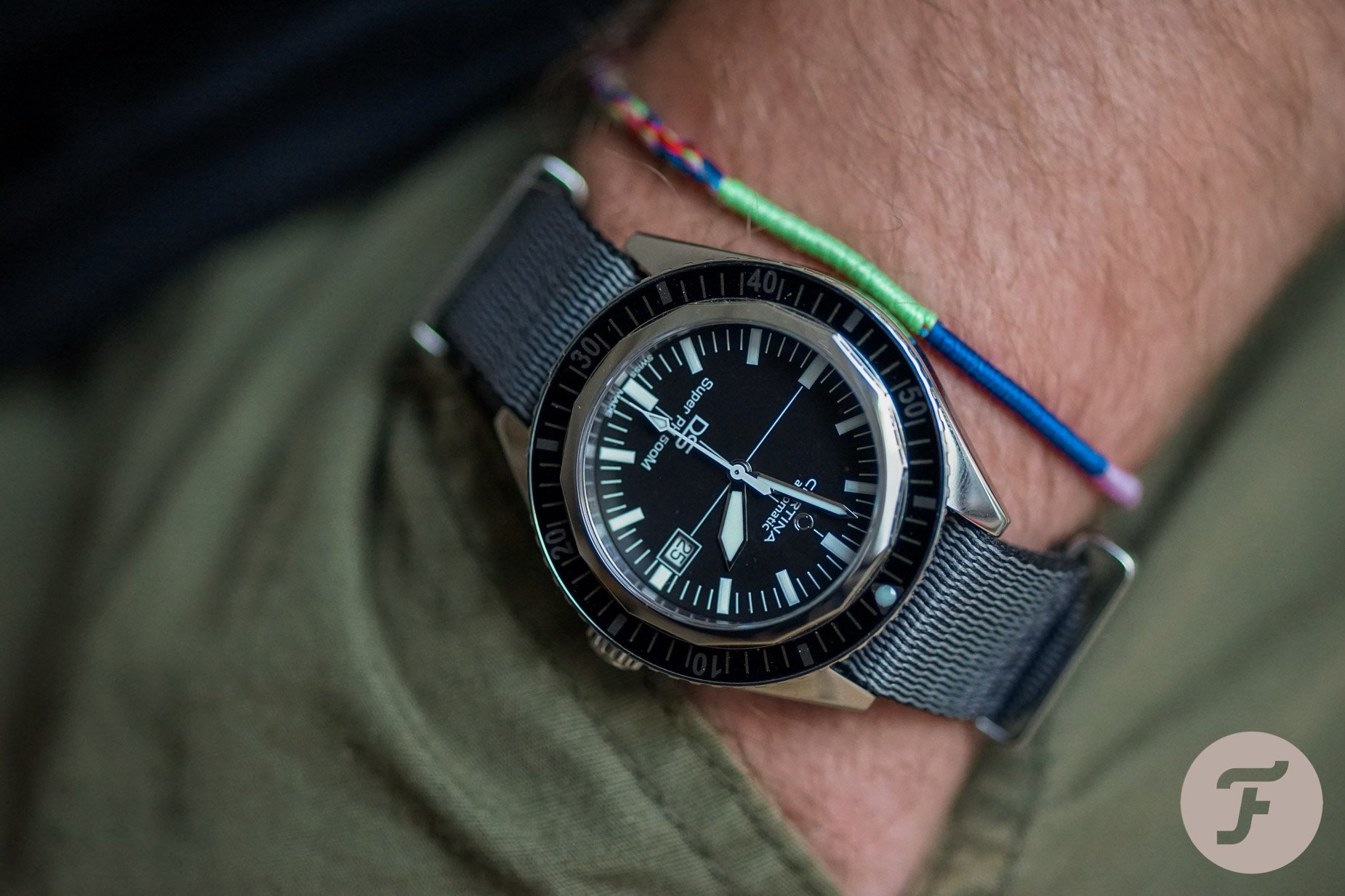 It's a no-nonsense diver, much like the Seiko SPB317J1, but with some of the handsome Blancpain-like looks. There are other variations of the DS Super PH500M in the Certina collection, but they're over the set budget of €1,000.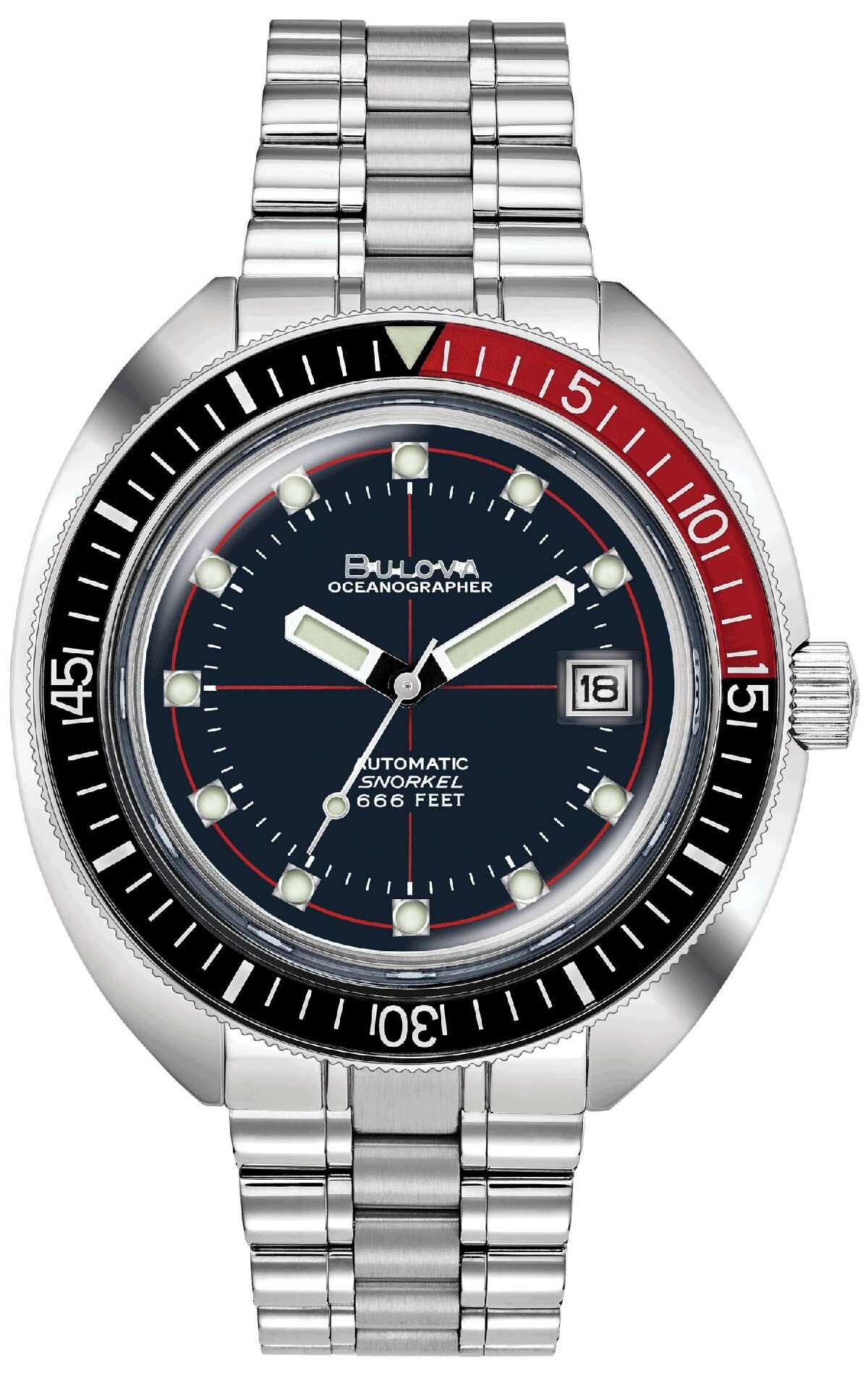 Bulova Oceanographer ref. 98B320
Paying tribute to a 1970s dive watch nicknamed "Devil Diver" is this Bulova Oceanographer ref. 98B320. From the top and the profile, the Oceanographer is a pretty interesting and handsome watch to me. It copies the rich dial of the 1970s model, featuring bold applied hour markers, big hands, and a lot of dial printing. This watch is powered by a self-winding Miyota 821D-21B movement.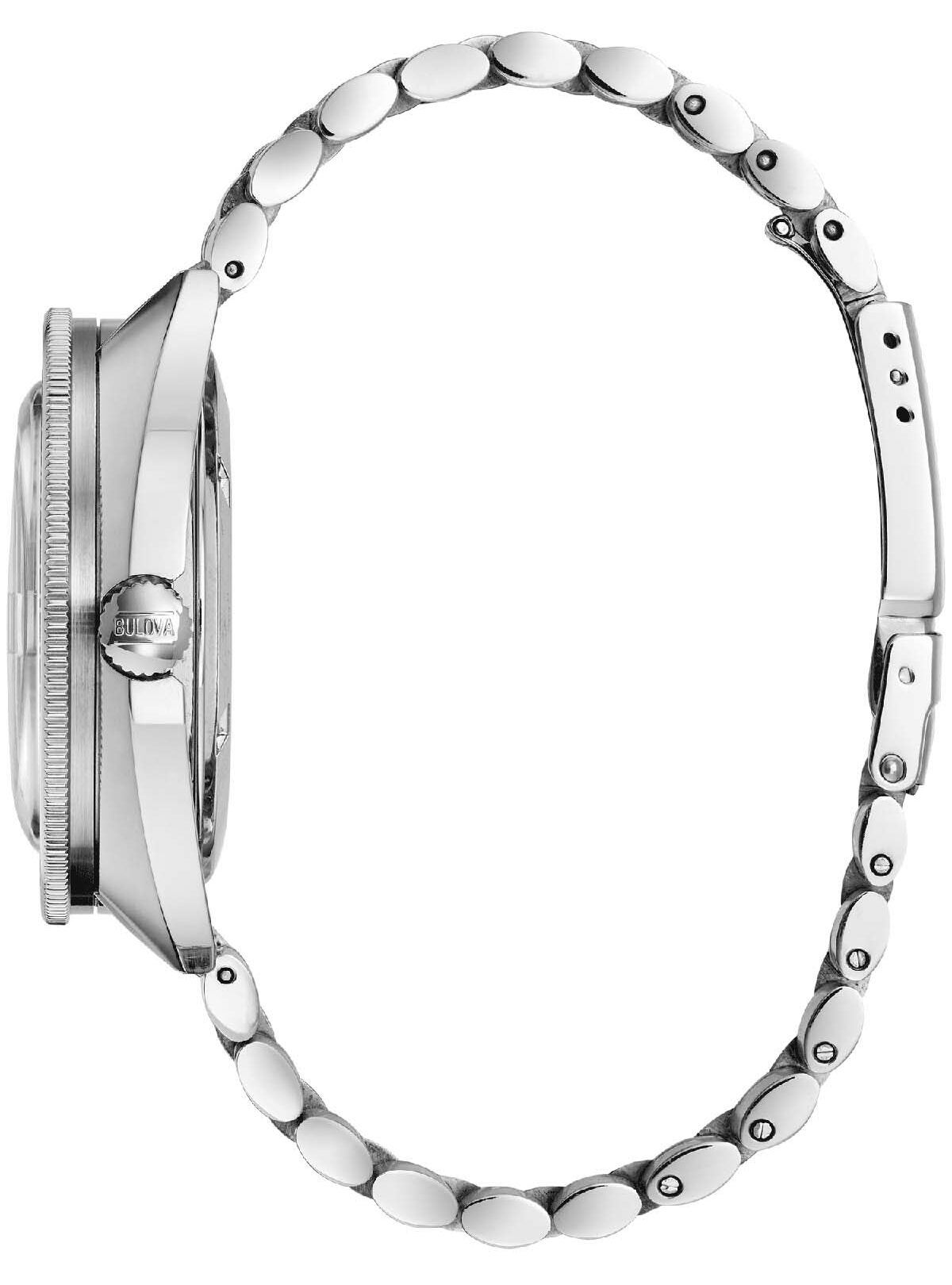 The Oceanographer has a diameter of 44mm, a thickness of 14.4mm, and a 200m water resistance rating. Supposedly, it weighs a whopping 237g, but the Bulova website (in Dutch) is an absolute crapshow with incredibly bad translations and incomplete numbers when it comes to the specifications. For the record, the Japanese Bulova website lists the weight at approximately 160g. Anyway, let that not bother you when considering this 1970s-style diver at €599.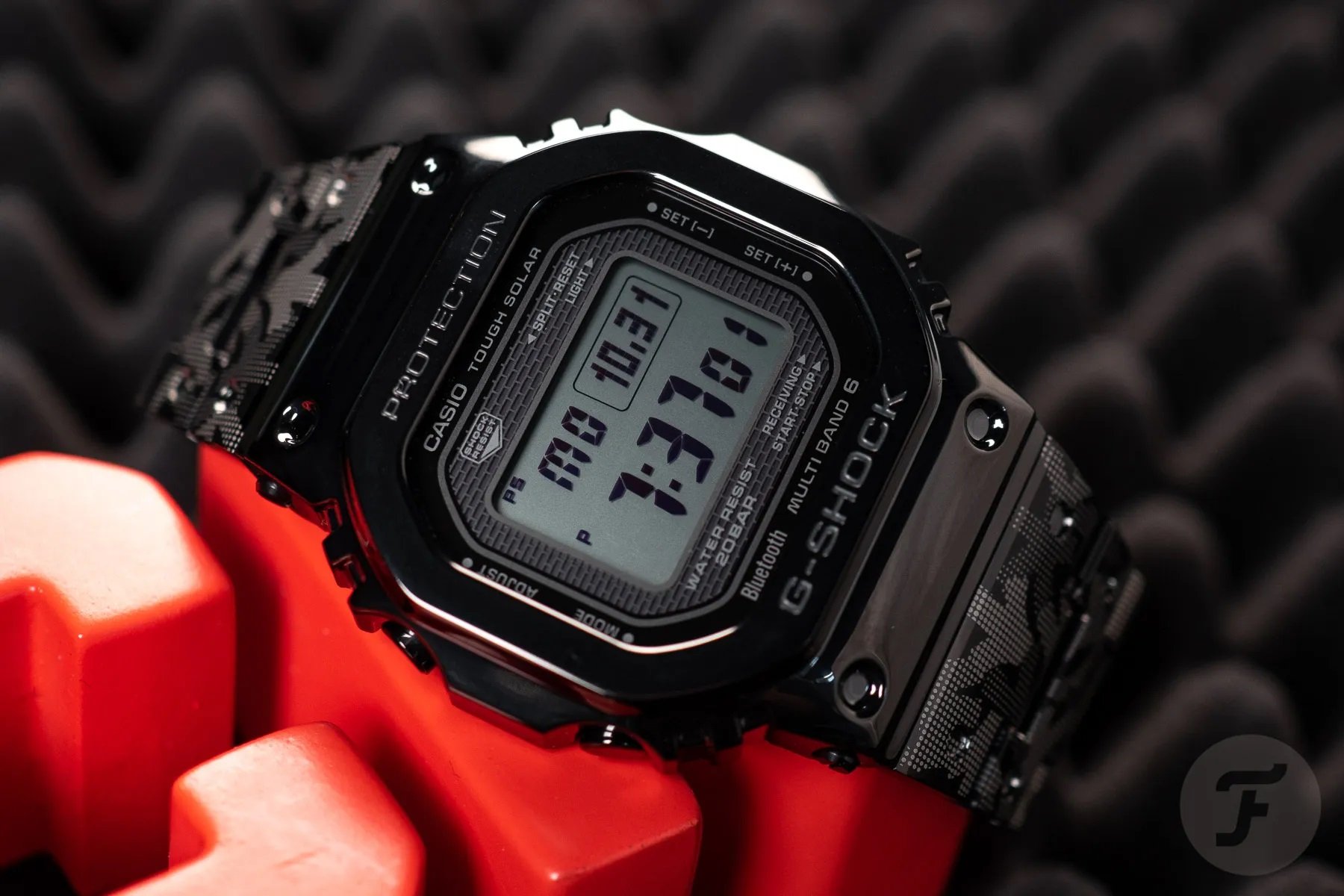 G-Shock GMW-B5000EH-1
My first watch was a Casio W-14 from 1986 (or so). At the time, I was also looking at G-Shocks, which I found tremendously cool. But believe it or not, I was incredibly skinny, so a G-Shock would have looked ridiculous on my nine-year-old wrist. I made up for that later, and I now have a very modest collection of them. I am very much in favor of the G-Shock "Square" models and own several.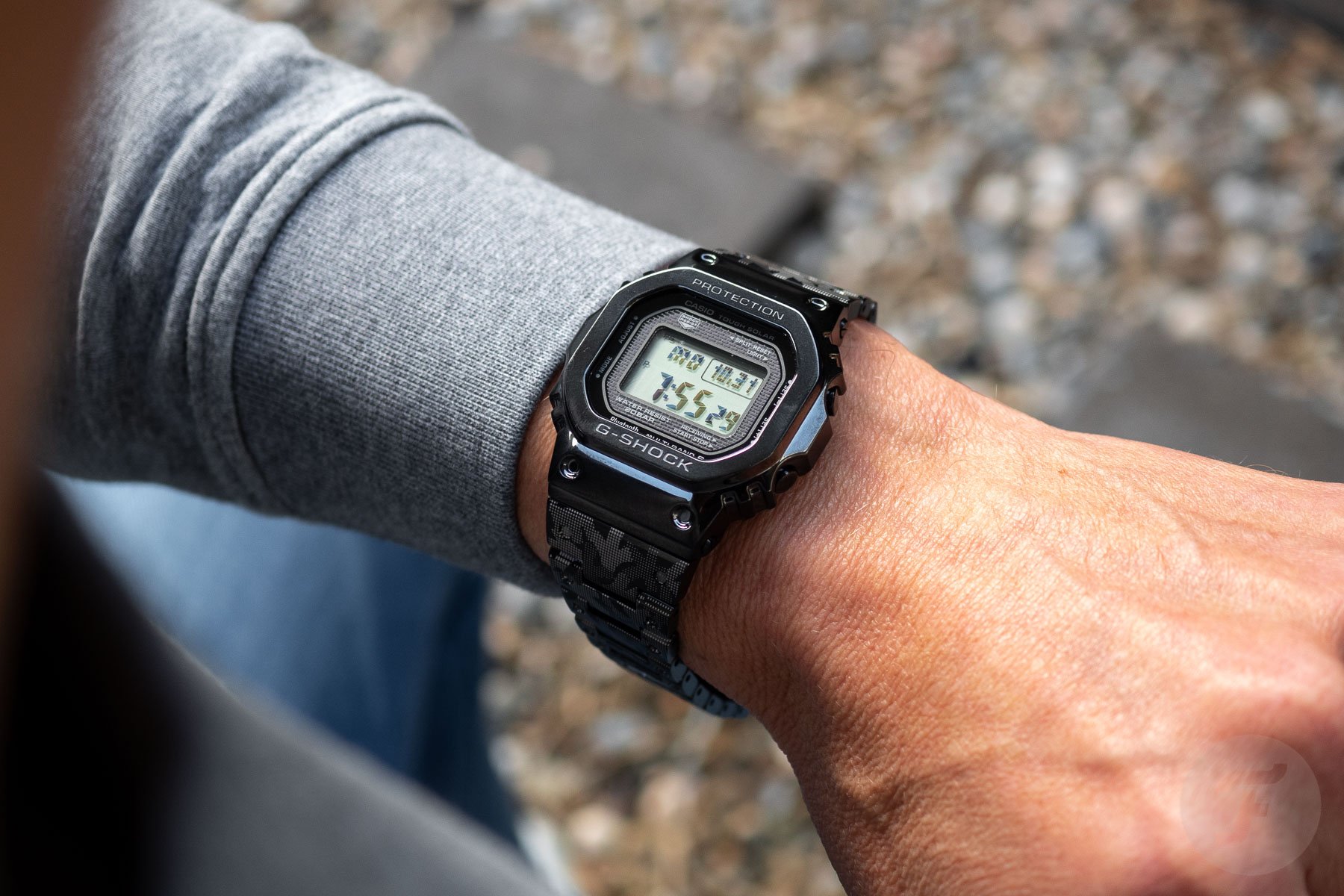 My pick for this list is a special G-Shock for the 40th anniversary of this sub-brand of Casio. It's the GMW-B5000EH-1. "EH" stands for Eric Haze. To be honest, I had to look him up, and apart from being the husband of Rosie Perez (according to the first Google result), he's an American artist who has been contributing to the worlds of graffiti, contemporary art, and graphic design. This includes a contribution to the G-Shock community with this GMW-B5000EH-1. We had it here in the office, and I really dig it. It's a full-metal G-Shock measuring 49.3mm long, 43.2mm wide, and 13mm thick, and it has a Multi-Band 6 module inside. The retail price of this watch is €749. And that sounds like a lot for a watch that looks like a €99 G-Shock Square, but it is actually very different in terms of quality and feel.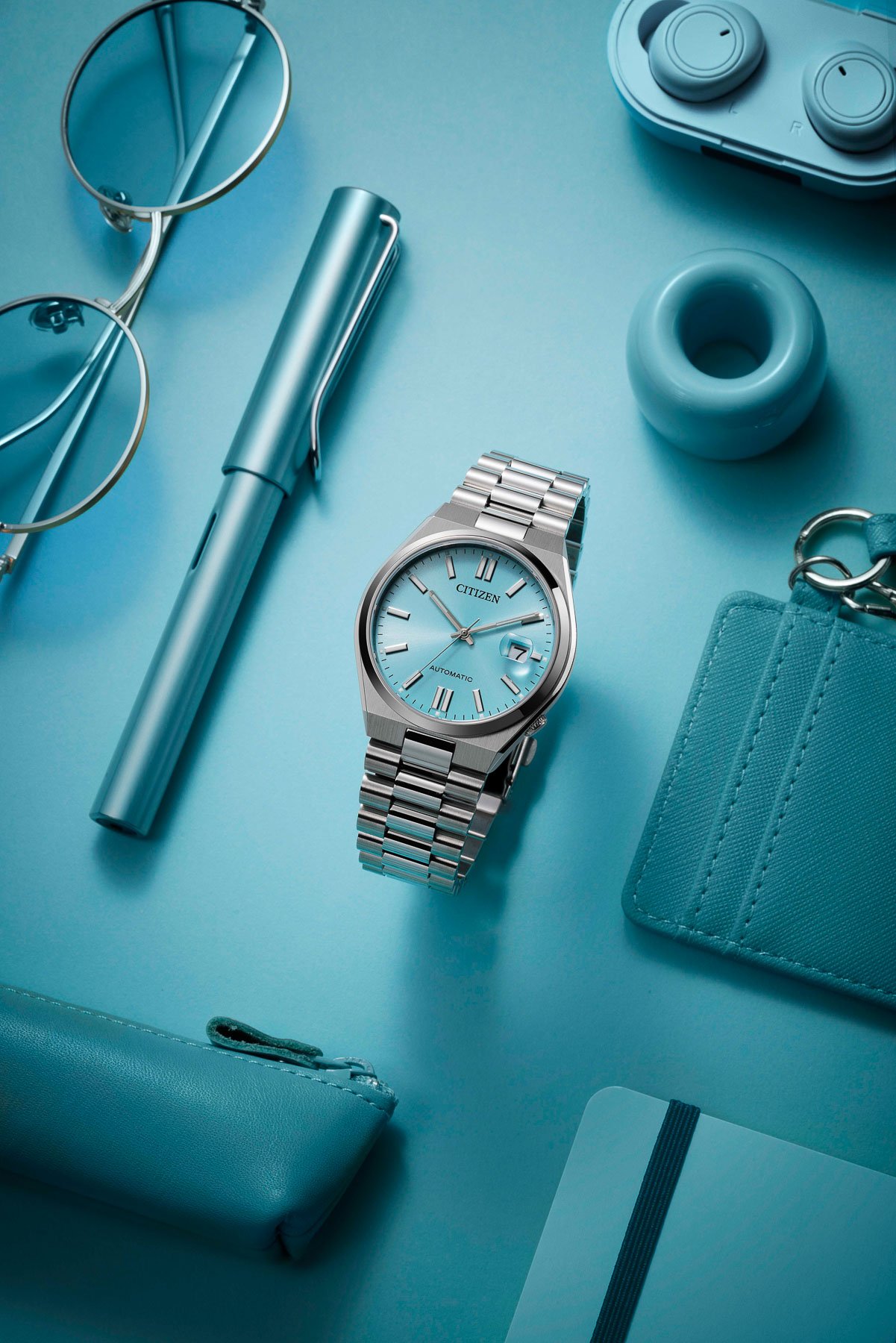 Fun pieces under €1,000: Citizen NJ0151-88M Automatic Tsuyosa Collection
A price range of up to €1,000 is also excellent for trying out watches that are just plain fun. These watches won't break the bank, are decently constructed, and are fun to wear.
The Citizen NJ0150 and NJ0151 are pretty good watches for just under €300. They show some similarities to the Tissot PRX, which I also like, and while they're definitely not as well made, they are good-looking and fun watches to wear. For this type of money, I also feel a bit more leeway to experiment with different dial colors.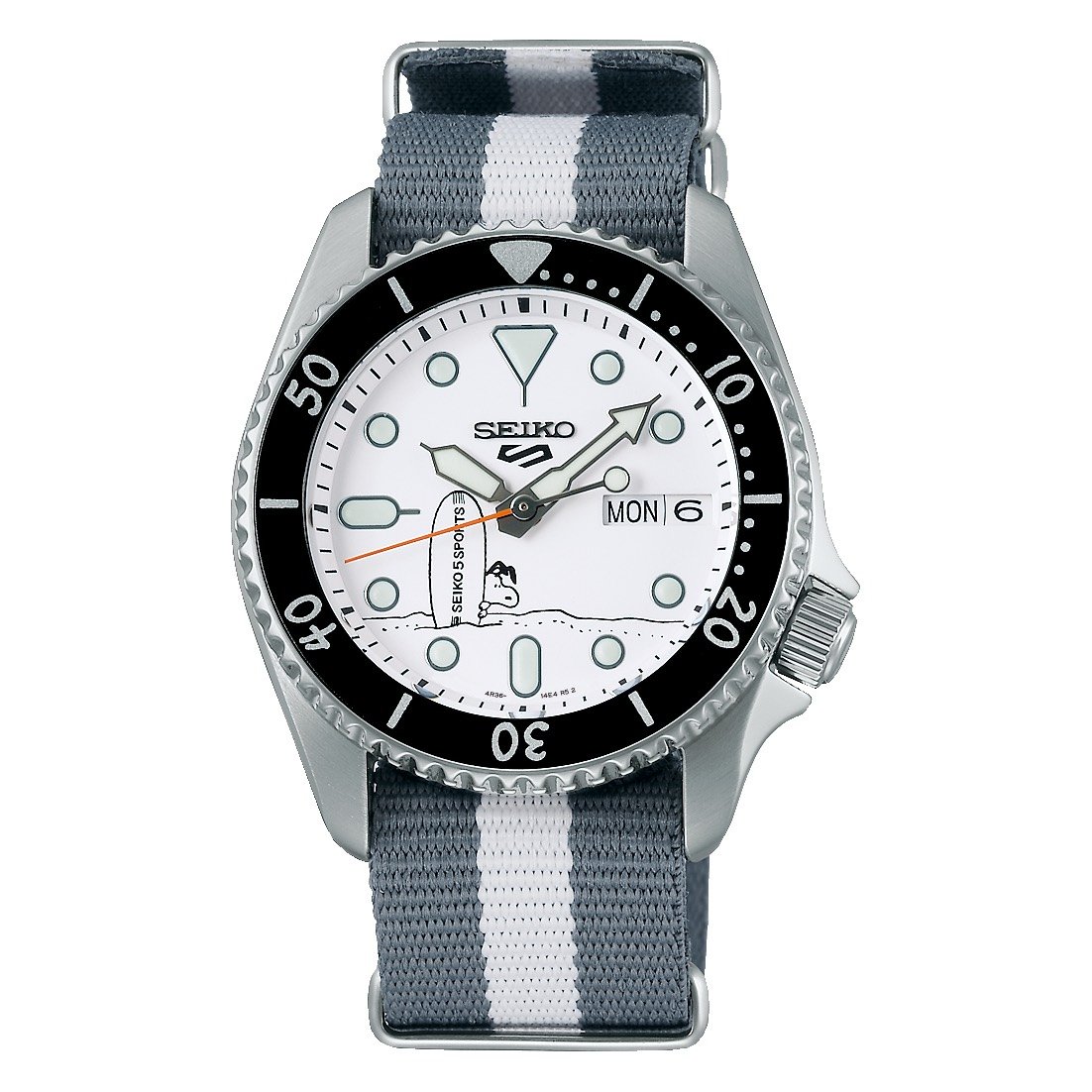 Seiko 5 Sports × Peanuts "Surfboard" Limited Edition SRPK25K1
Here's another fun watch that comes to you with the typical Seiko quality! It's the Seiko 5 Sports × Peanuts SRPK25K1 with Snoopy on the dial and case back. As far as I know, there's not really a connection with Charles M. Schulz's comic beagle other than licensing, but the watch looks neat — if you're into comic characters on your watch, that is.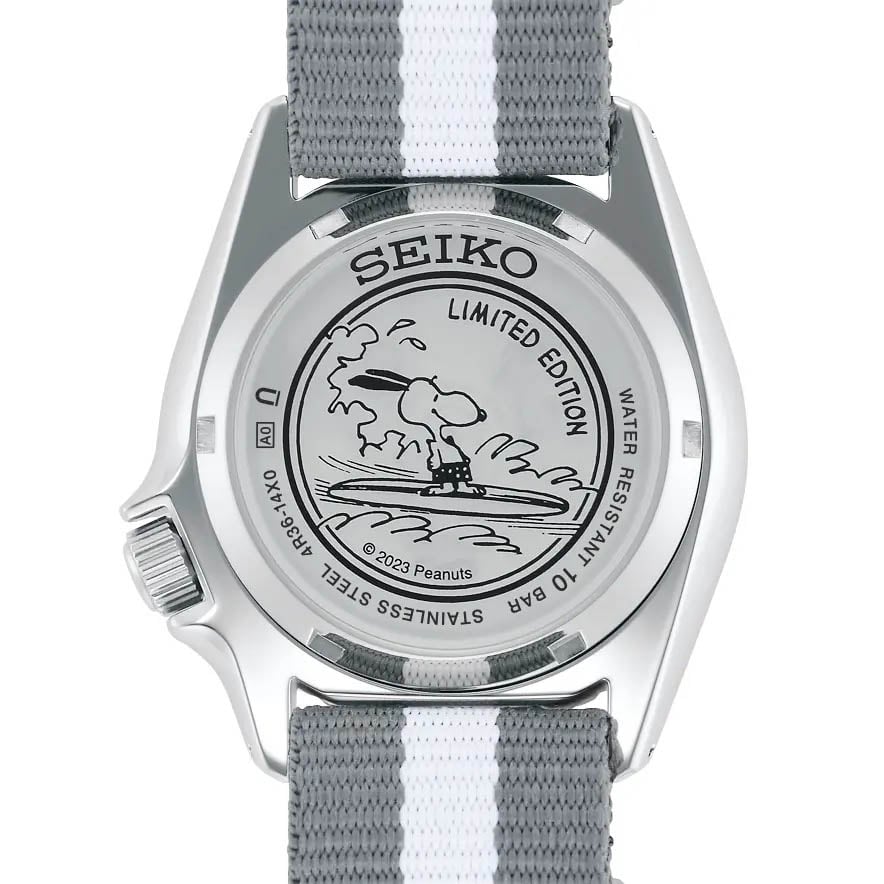 The 38mm Seiko 5 Sports line has been covered a lot already, so I won't go into a lot of detail. However, you will get the Seiko 4R36 movement with this SRPK25K1, which offers a 41-hour power reserve. The watch comes on a nylon strap and has a 100m water resistance rating. The retail price of this Seiko is €410.
Vintage piece — Omega Constellation C-Shape
There are several of our readers who would probably go vintage with a €1,000 budget, and I don't blame them. As I said at the start of this article, it's getting a bit "thin" in the sub-€1,000 range with the big brands. However, there are still some interesting vintage watches out there from some of the big brands in this price segment. Longines come to mind, but so does Omega. As I am a sucker for the Omega Constellation, I found this nice gold-capped C-Shape model from 1970. It's known as a Gérald Genta design, although this has never been confirmed officially as far as I know. And let's face it, not everything he designed was nice, but I think the Constellation C-Shape is.
The copped-colored movements that Omega used in those days are virtually bulletproof, and they look nice as well. Inside this Constellation 168.017 is Omega's caliber 564, which is a chronometer-certified movement with a quick-set date. I found one for sale for just under €1,000.
Some thoughts
Yes, I admit that I broke a little rule: I also picked watches that are no longer in production in 2023. But the watches in this overview are at least still available in 2023.
I could probably find some more interesting watches under €1,000 or elaborate more on microbrands. But these are my picks for this list. As mentioned above, I did not choose the Tissot PRX. That's not only because Jorg and Lex already picked it but also because it wouldn't be that high on my list of watches in this category. The Bulova Oceanographer is perhaps my least favorite, but, specifically, the profile of the case is interesting to me. The range between 0 and €1,000 is quite big, so that's why I made the distinction between fun watches (Seiko's Snoopy and the Citizen) and watches that are between €500 and €1,000. In the end, the only watch from this list that I own is a Constellation C-Shape, for which I paid around €900.
Let me know what you think of my picks in the comments!