Fratello Favorites: The Best Sub-€2,500 Watches Released In 2022 — Michael Spencer's Picks From Seiko, Zodiac, Oris, And More
Now These Are What I Call Watches! 2022
While we have moved away from compact discs (anyone remember CDs?), one of my memories from growing up was the barrage of Now That's What I Call Music! infomercials around this time of year. Revisiting the most popular songs from any given year is now as easy as a quick search on your music platform of choice (Spotify Wrapped, am I right?). While my greatest hits (or best sub-€2,500 watches) for 2022 will not have the same widespread appeal, I'm guessing that they might strike a chord with the Fratelli.
For the last year and a half or so, as my collection has matured and rounded out, I have found more enjoyment and excitement for watch releases in the "entry-level luxury" space. Watches between €1,000 and €2,500 increase the refinement from a true entry-level timepiece, but they also leave some money in your wallet. (There are also some very compelling pieces under the €1,000 mark, as Daan covered in this article.)
There are many styles and brands of watches available at this price point. I think that what draws me in so much is the variety and competition. Competition tends to bring out the best in most areas, and it seems that timepieces are no different. In this space, you have watches from Japanese and Swiss brands, long-tenured companies and higher-end microbrands, as well as new designs and vintage aesthetics. We really are spoiled for choice in this segment.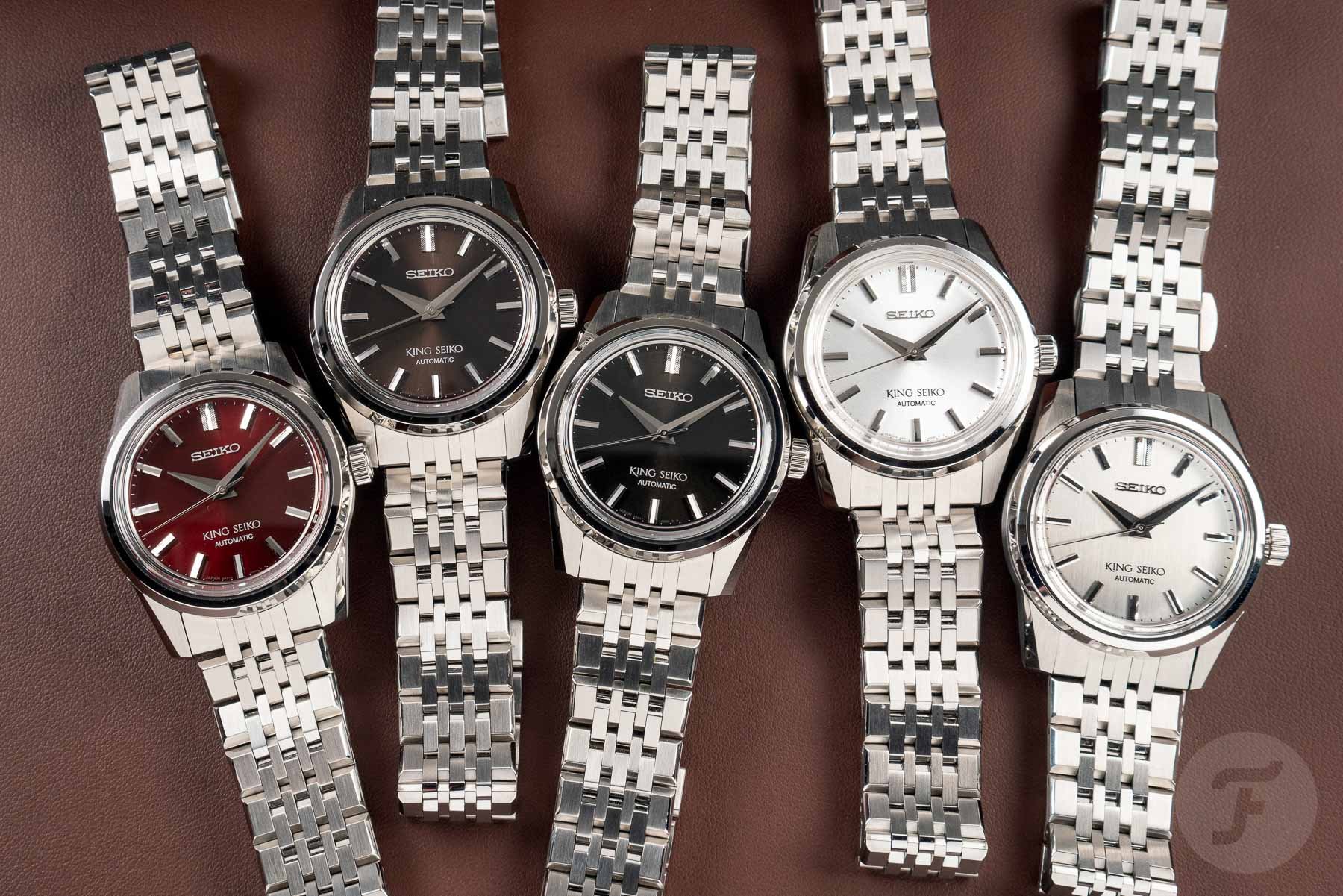 Best Sub-€2,500 Watches of 2022 — Return of the King (Seiko)
The beginning of the year always brings new releases, and Seiko tapped into its back catalog, adding to the revived King Seiko line. Incredibly wearable at 37mm and with five different dials, these additions to the collection evoked the original King Seiko KSK from 1965. The design can work in both sports and dress settings, depending on whether you prefer a bracelet or a strap. The three-hand, no-date design is timeless and makes for an excellent daily companion.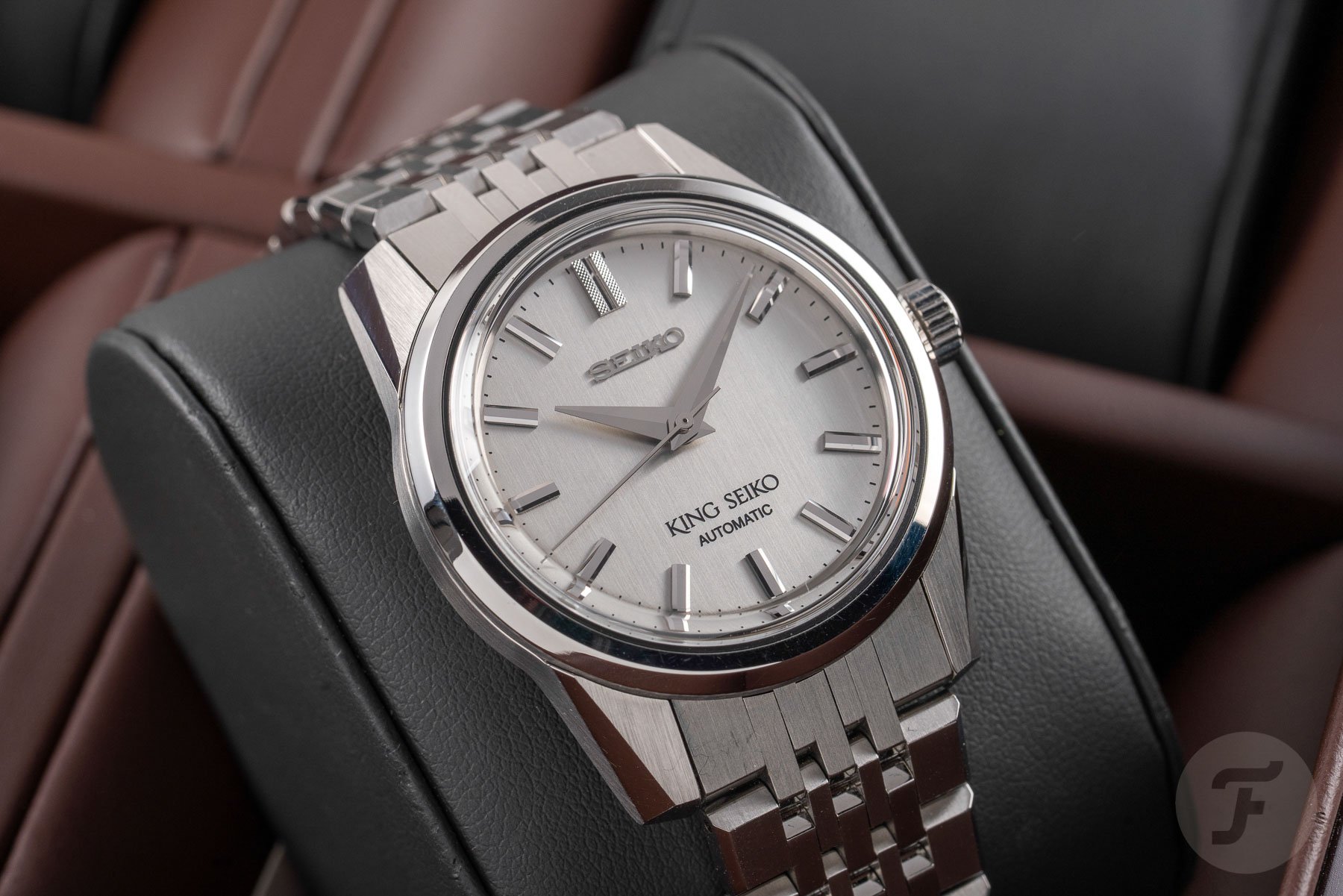 The sunburst dials come in colors to help suit your daily style. The more traditional silver and black dials are a bit more buttoned up, while the red and brown keep things a bit more casual. Looking into a brand's back catalog for popular re-editions is nothing new. The next watch on the list is another relaunch but of a much more obscure design that had been little known until recently.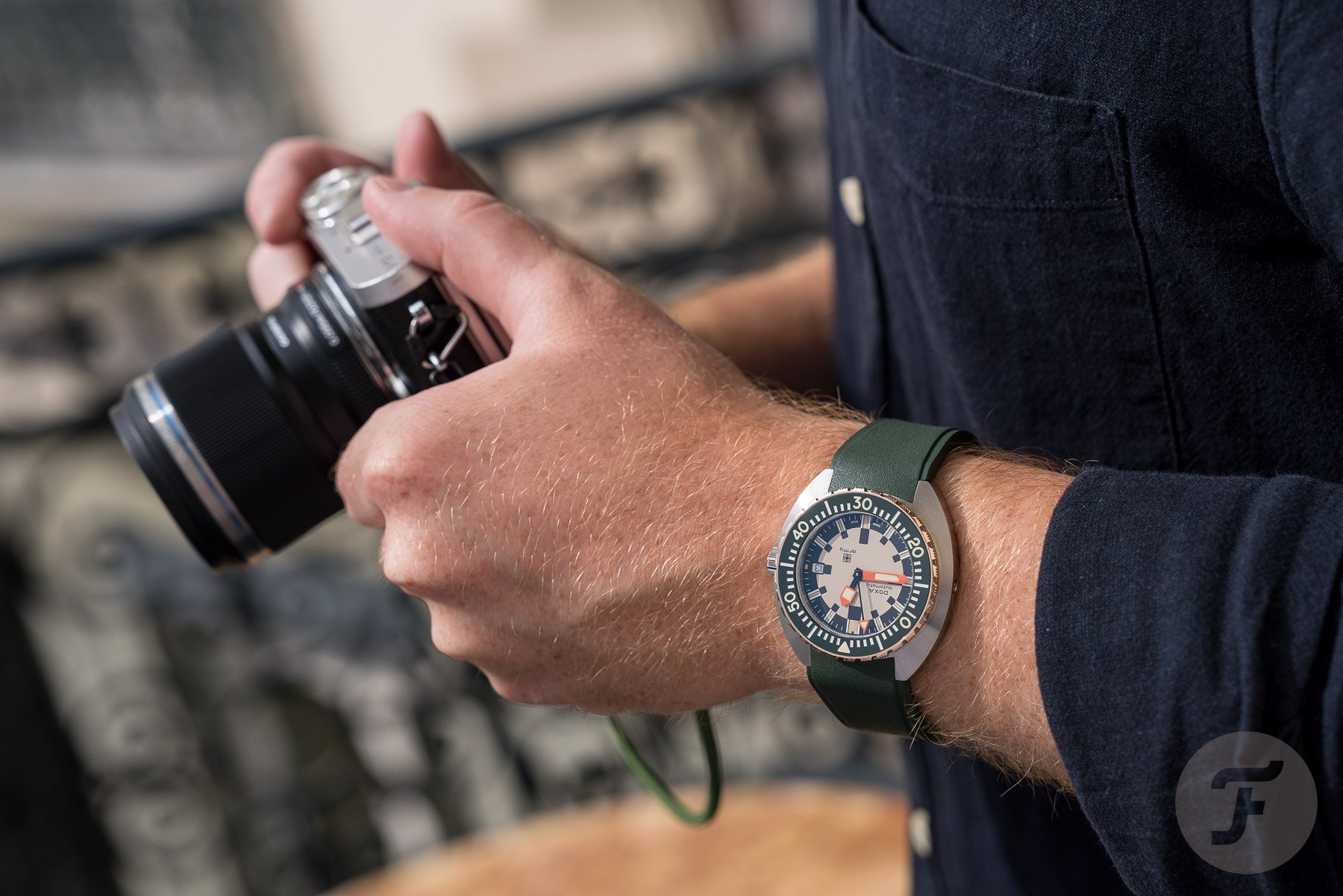 Doxa Army
Doxa is a brand that leans heavily on its heritage to influence design choices. With the "no-nonsense tool watch" vibe, why would you want anything else? The Doxa Army is a unique design, to say the least, having originally been issued to the Swiss Army's elite divers for a limited time in 1968. The dial design aims for maximum legibility while underwater, something that is core to Doxa's DNA. The countdown bezel for mission timing replaces the standard SUB 300T's no-decompression dive bezel. Offered with either a black or green ceramic bezel insert, this watch is vintage military cool at its peak.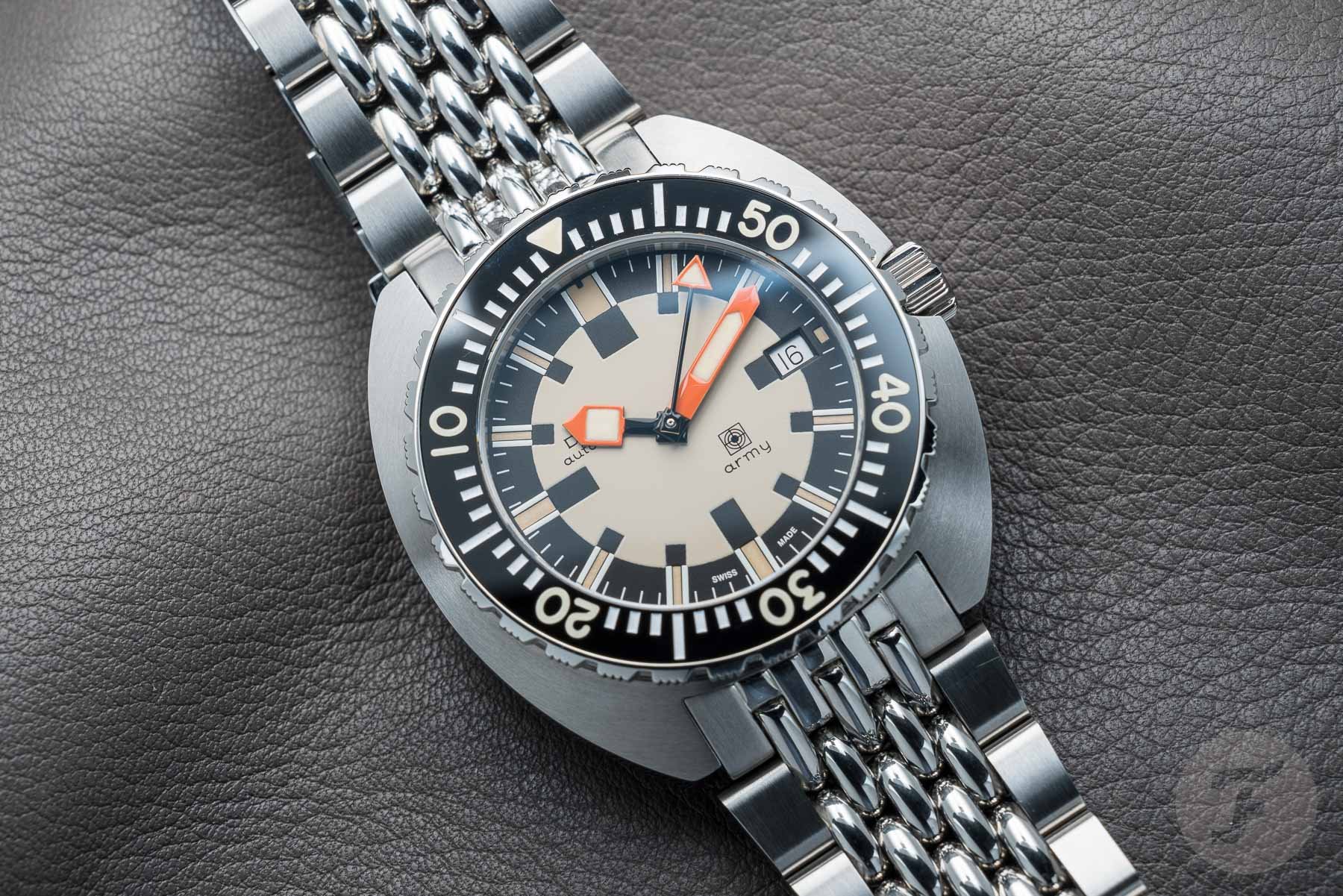 Doxa opted to use a new bezel material for the green version of this watch. The addition of bronze to the otherwise brushed steel case warms the watch up, and when paired with the FKM rubber strap, it is my favorite version of this watch. I have a soft spot for dive watches as I feel like they make excellent daily wearers for most occasions. The next set of watches from Zodiac highlights the intersection of classic design with modern technology.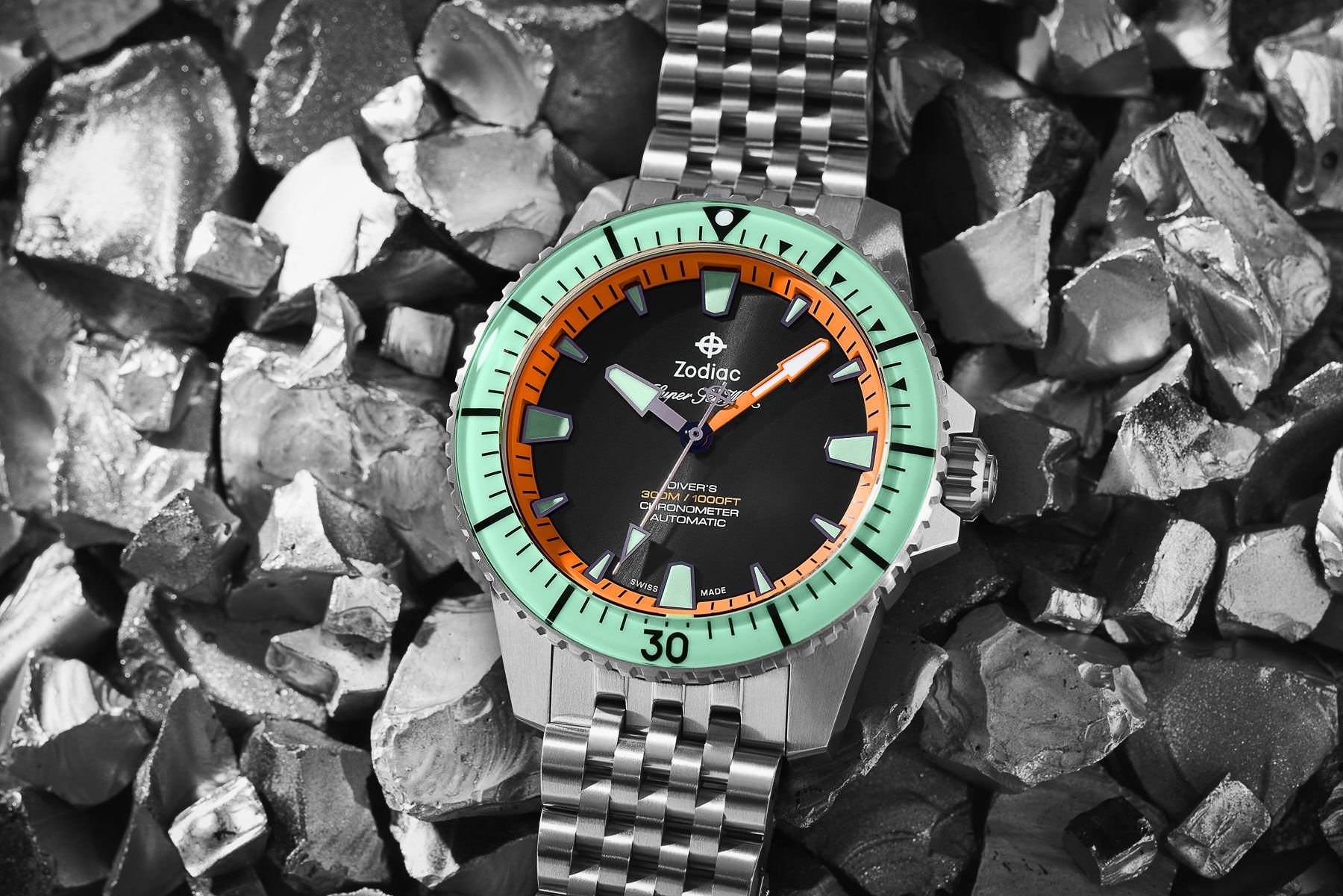 The Big Bad (Super Sea) Wolf
Zodiac has been the brand of the "hot summer watch" for a few years running. This year was no exception. Not only did the brand continue its streak of adding a splash of color to its lineup, but it highlighted the technical prowess it can achieve as part of the Fossil Group. If Zodiac were a car company, the Super Sea Wolf Pro-Diver in titanium would be the halo car. I realize that this is a limited edition that has since sold out. Still, this watch had such great wrist presence with the fully brushed titanium case and bracelet, a 300m water-resistance rating, and a chronometer-grade movement that it had to be mentioned. This watch is probably on the greatest-hits list at any price point, and it was available for less than US$2,500!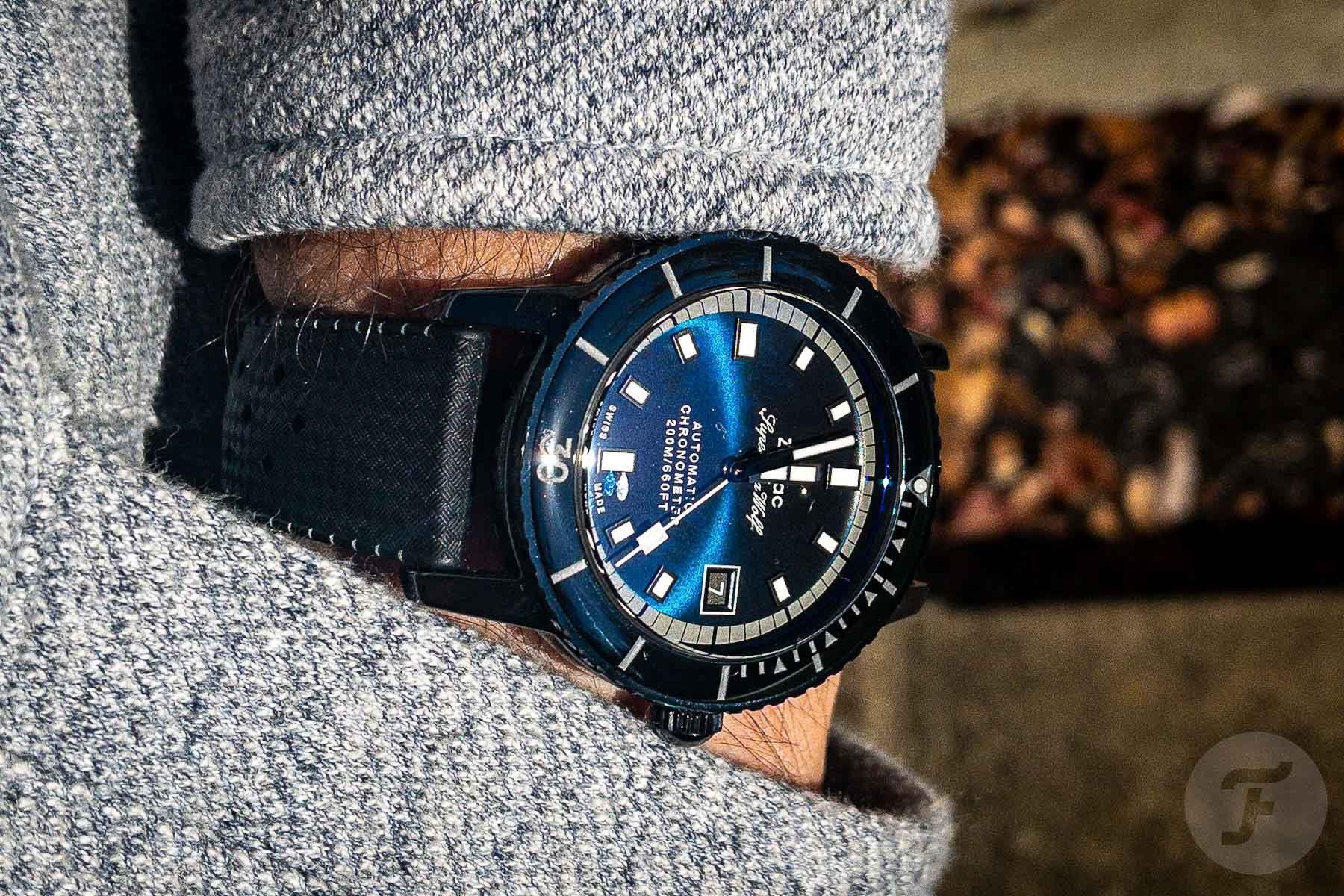 On the serial-production side of things, Zodiac added a Super Sea Wolf with a ceramic case to the lineup. I was able to spend a significant amount of time with this watch (it is still in my possession, getting significant wrist time), and you can read my extended thoughts on it here. This is, in my opinion, an excellent take on modernizing a classic design. With Modern materials and classic sizing, this is one of the standouts for me for 2022, and at US$1,895 with a ceramic outer case, it is a steal!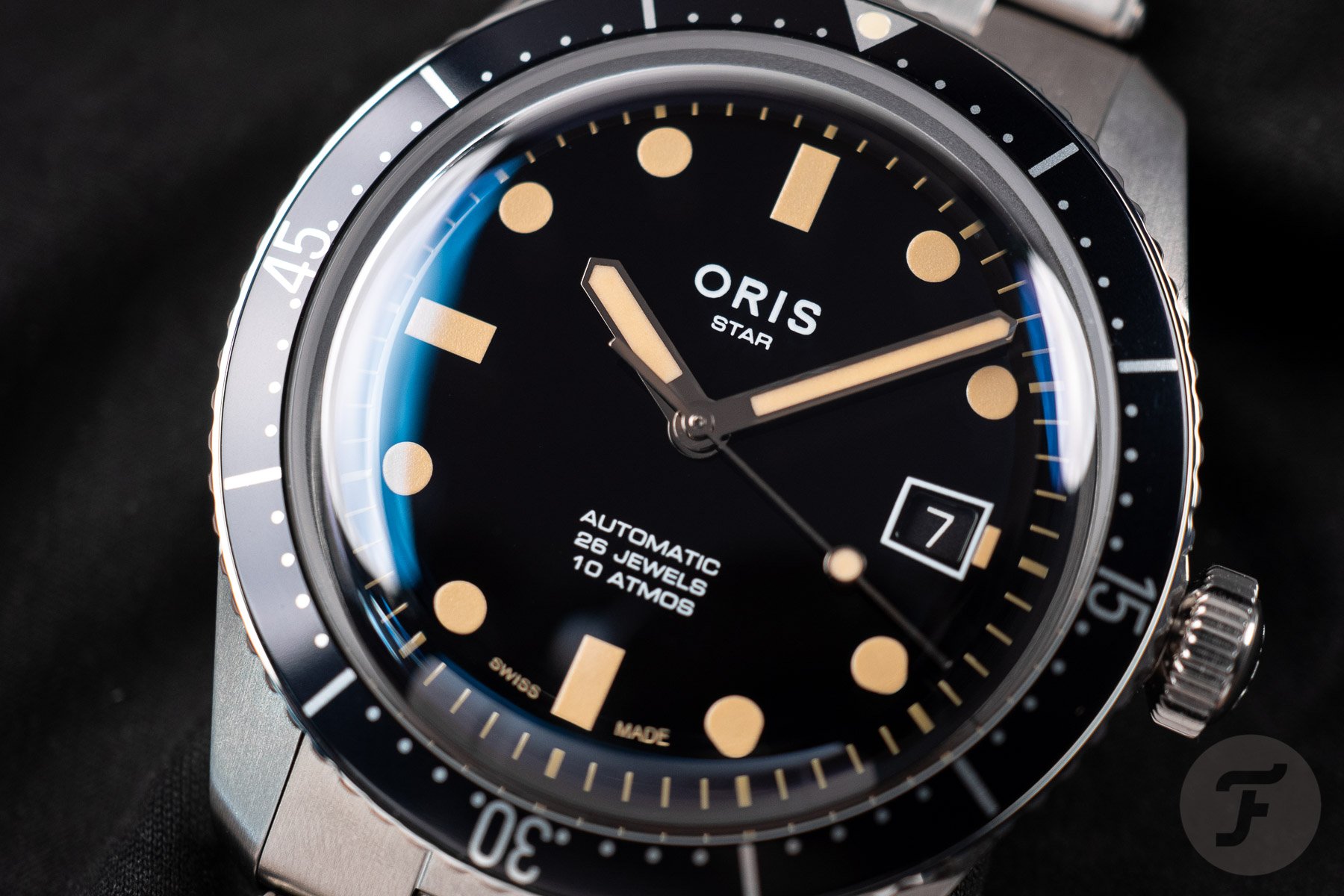 Oris Divers Sixty-Five Fratello Limited Edition
Before leaving the dive-watch arena, I had to mention the new Divers Sixty-Five Fratello Limited Edition. The vintage aesthetic abounds with a reinterpreted take on the original Oris Star from 1968. Despite the slightly upsized case, the Fratello edition looks so much like a vintage watch, it was mistaken for one on RJ's wrist by a collector friend! Using the Sellita-based caliber allows this watch to sneak in under the €2,500 cutoff, and I am glad it did. The 300-piece limited edition is one of the truest reissues in the marketplace, even down to the trapezoidal date window.
It's complicated
Complications are like candy to watch enthusiasts. Too much candy can lead to cavities, and complications add to the price point of watches. Luckily, there were still several more complicated watches debuting in 2022 that come in under €2,500. It seems like we truly can have it all!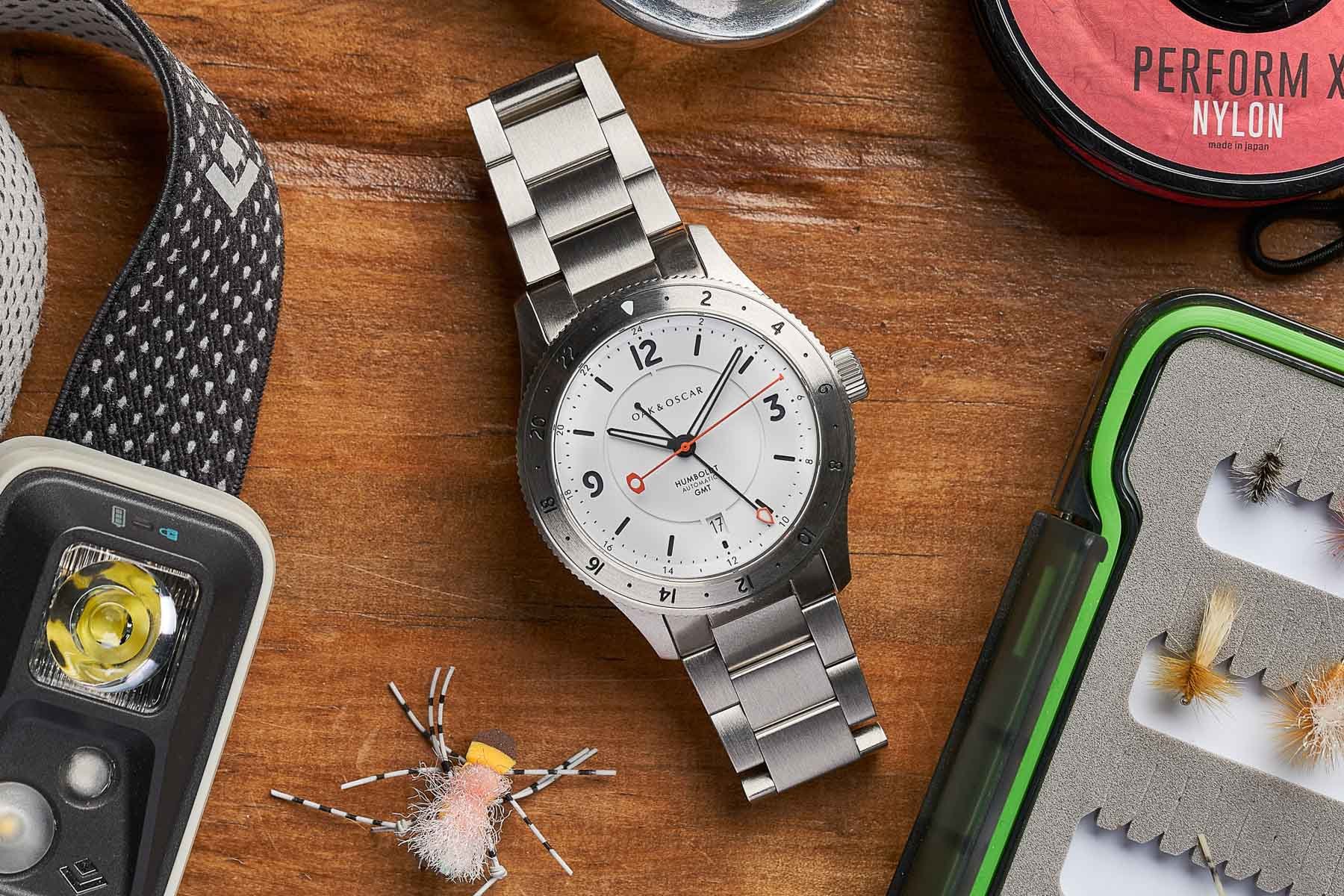 Oak & Oscar Humboldt GMT
The romanticism behind the GMT watch is not lost on me. Developed for jet-age pilots to keep track of time as they traveled across the globe, this complication is extremely useful. Most of us, however, don't possess a daily need to keep track of multiple time zones, but we welcome the addition of a fourth hand. The Oak & Oscar Humboldt GMT is an update for the brand, but it takes this watch to the next level. The 24-hour steel bezel provides the utility to track three time zones (as there is an additional 24-hour scale on the rehaut). Both colorways offer a toolless micro-adjust clasp on the standard bracelet. At 40mm, the watch wears quite comfortably and offers its own design take on a GMT watch with classic proportions, all for around US$2,000.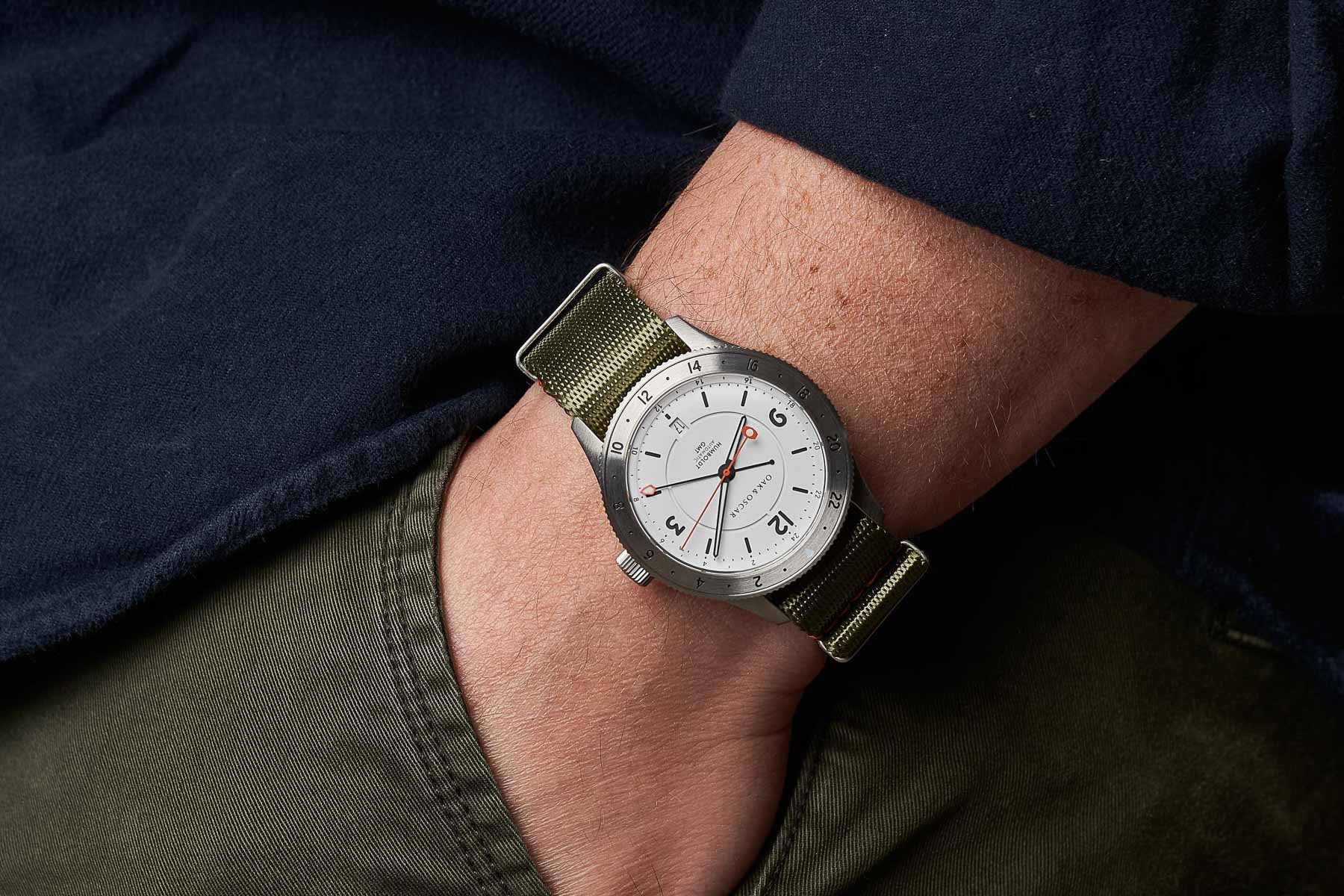 Tracking time zones is one thing, but tracking elapsed time is significantly more useful on a daily basis (for me, at least). The last two watches on the list do just that. As we all know, chronographs are useful but more complex. There are two on the list, which speaks volumes to the value proposition that some brands offer in this segment.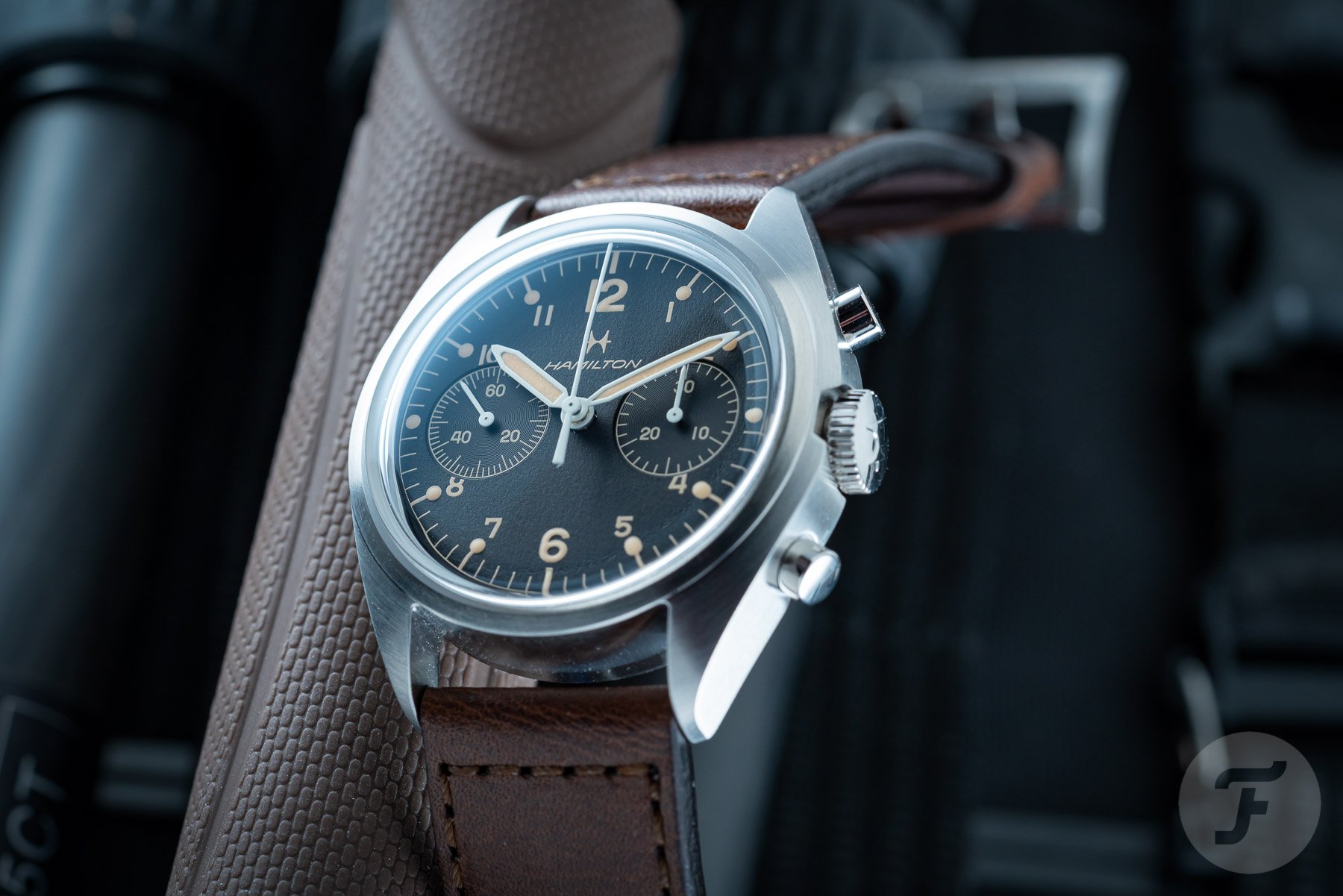 Hamilton Khaki Pilot Pioneer Mechanical Chronograph
Inspired by the original chronograph made for the RAF in the 1970s, the Khaki Pilot Pioneer Mechanical Chronograph is a manual-wind, modern-day variant. The dual-register layout is true to the original, while the asymmetric case has grown in both thickness and diameter. The matte dial and fully brushed, 100m-water-resistant case make for a no-nonsense tool watch that stands up to daily use. Hamilton has made similar watches in the past with a quartz movement, and a hand-wound mechanical variant joining the lineup was a welcome addition.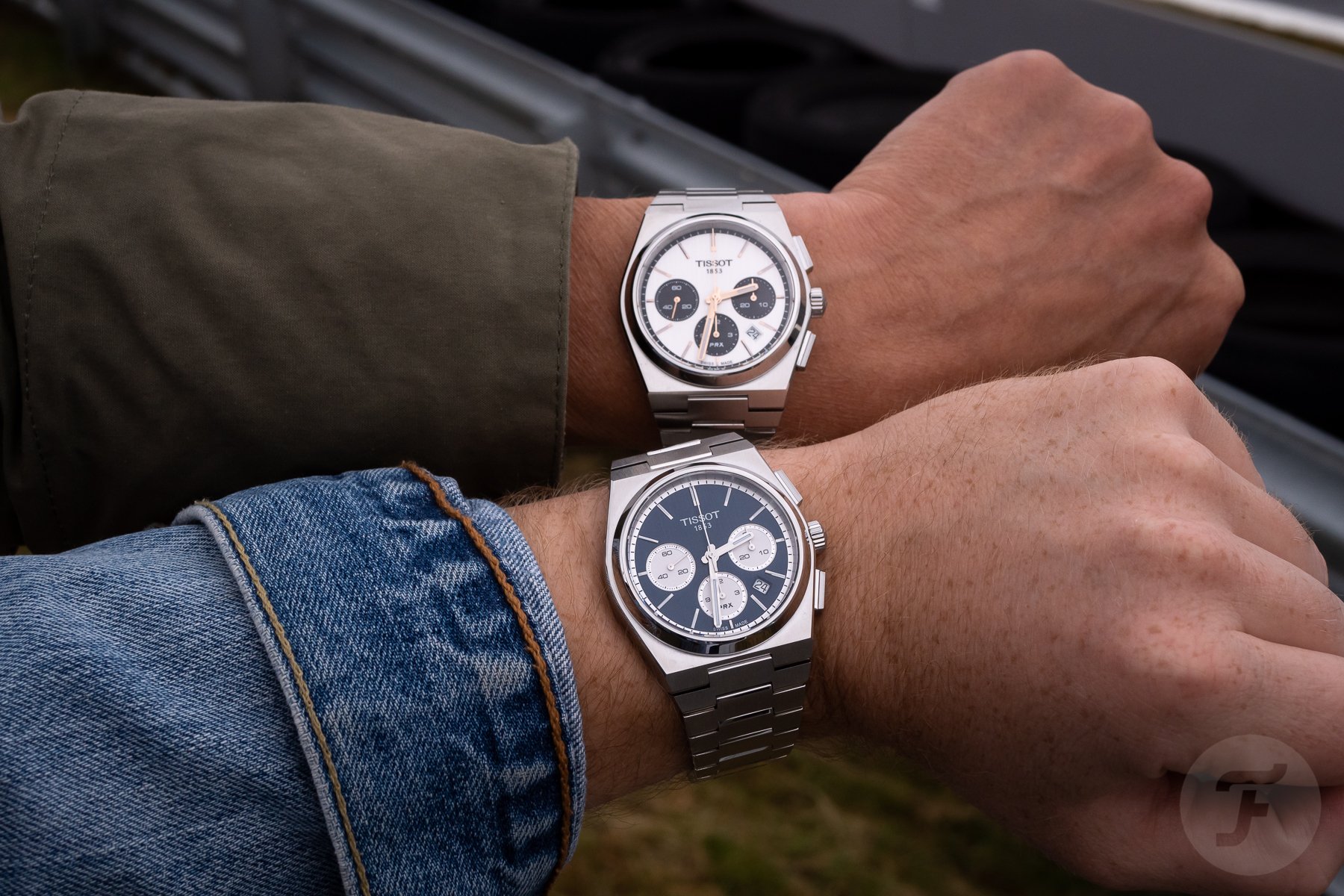 Tissot PRX Chronograph
Saving one of my favorite releases of 2022 for last, the Tissot PRX Chronograph is in my top five, regardless of price point. Building on the popularity of the PRX line that debuted in 2021, the chronograph was a logical step to help turn the PRX into a true line of watches for Tissot. The 42mm case diameter is up 2mm from the PRX Powermatic 80, but this helps with the fit on the wrist as the chronograph movement is considerably thicker. Offered in blue "reverse panda" and white "panda" colorways and coming in at €1,795 / US$1,750, the PRX Chronograph offers the same 1970s integrated-bracelet ethos that made the original PRX such a big hit.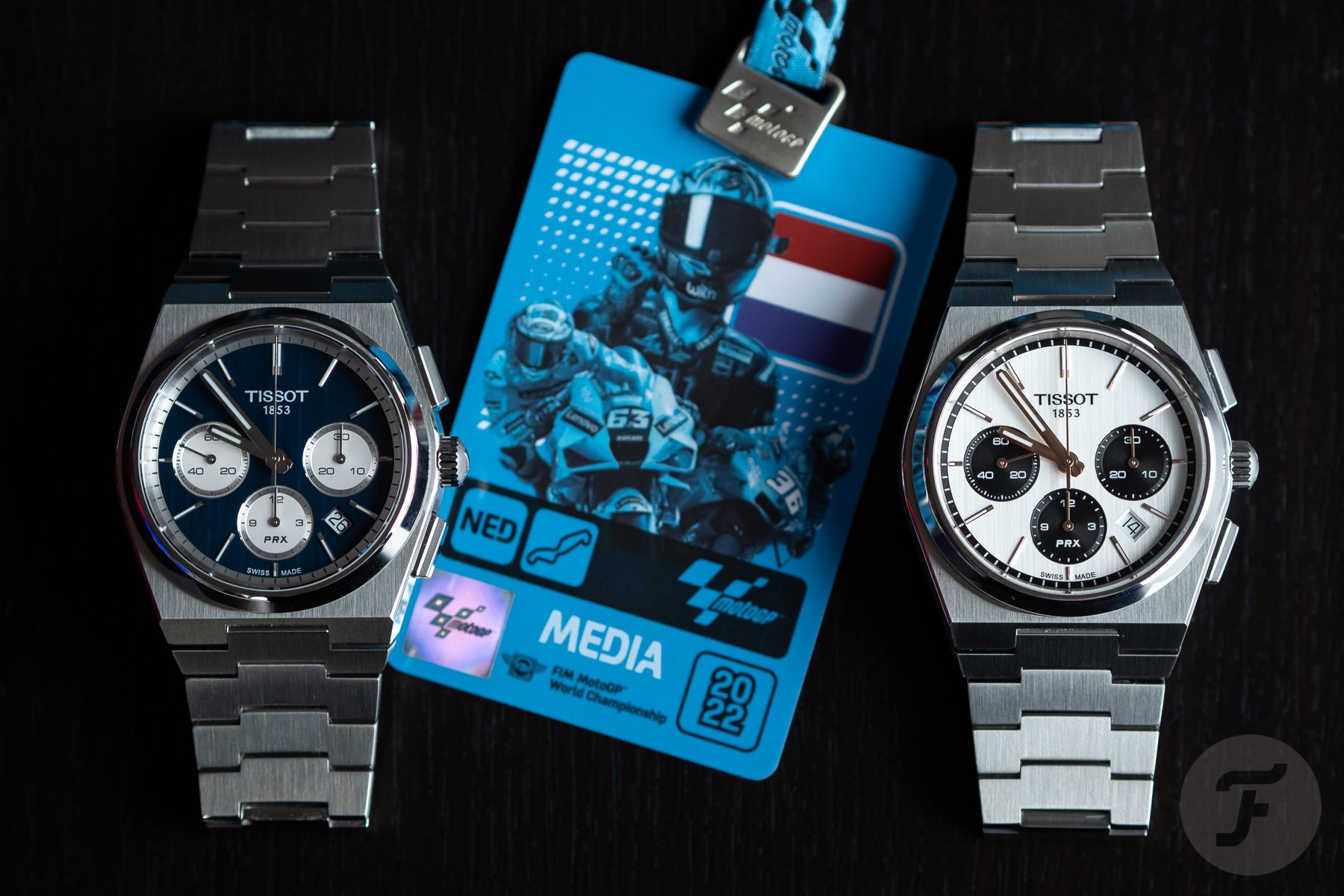 Final thoughts
This year, like many years before it, was a fantastic one for watch releases. As my tastes have evolved over my collecting days, there is something that speaks to me about watches in this price category. The attainability of (most) of the watches on this list is what keeps my passion for this hobby strong. Brands that are pushing to offer a compelling package for a reasonable price are showing that you don't have to pay north of €5,000 for well-executed designs. In some cases, you barely need to crest into four figures. These were my favorites from 2022 in this price range, but a list of my favorite releases at any price point would include at least 50% of the watches on this list (as well as some from Daan's previously mentioned article!).
What were your favorite watches of 2022? Would any of these have made your list? Did I make an error of omission in your opinion for another model in this price bracket? Let us know in the comments below!