The Best Affordable Watches Released In 2022 — Our Top Picks From Citizen, Seiko, Wolbrook, And More!
Watch out — after reading this, you might want them all!
When it comes to new watches that don't cost a fortune, 2022 has been a very good year. Of course, the term "affordable watches" has a different meaning for each of us, but for me, it means those under €1,000. Watches in that price range are within reach for many enthusiasts, and plus, we tend to be a very weak-willed species. Especially if a watch meets certain criteria and doesn't break the bank, many of us can easily justify another purchase for under a grand.
I was surprised at how many good options I could find under the €1K budget. I also have hands-on experience with most of these watches, and it's remarkable how good the finishing and quality are getting at this price point. That said, I did find a wild card that exceeded the budget but felt that I couldn't leave it out. And before you ask, I also got some input from the rest of the team. So here is our selection of the best affordable watches released in 2022. But read this at your own risk, and please don't blame me for any hasty purchases.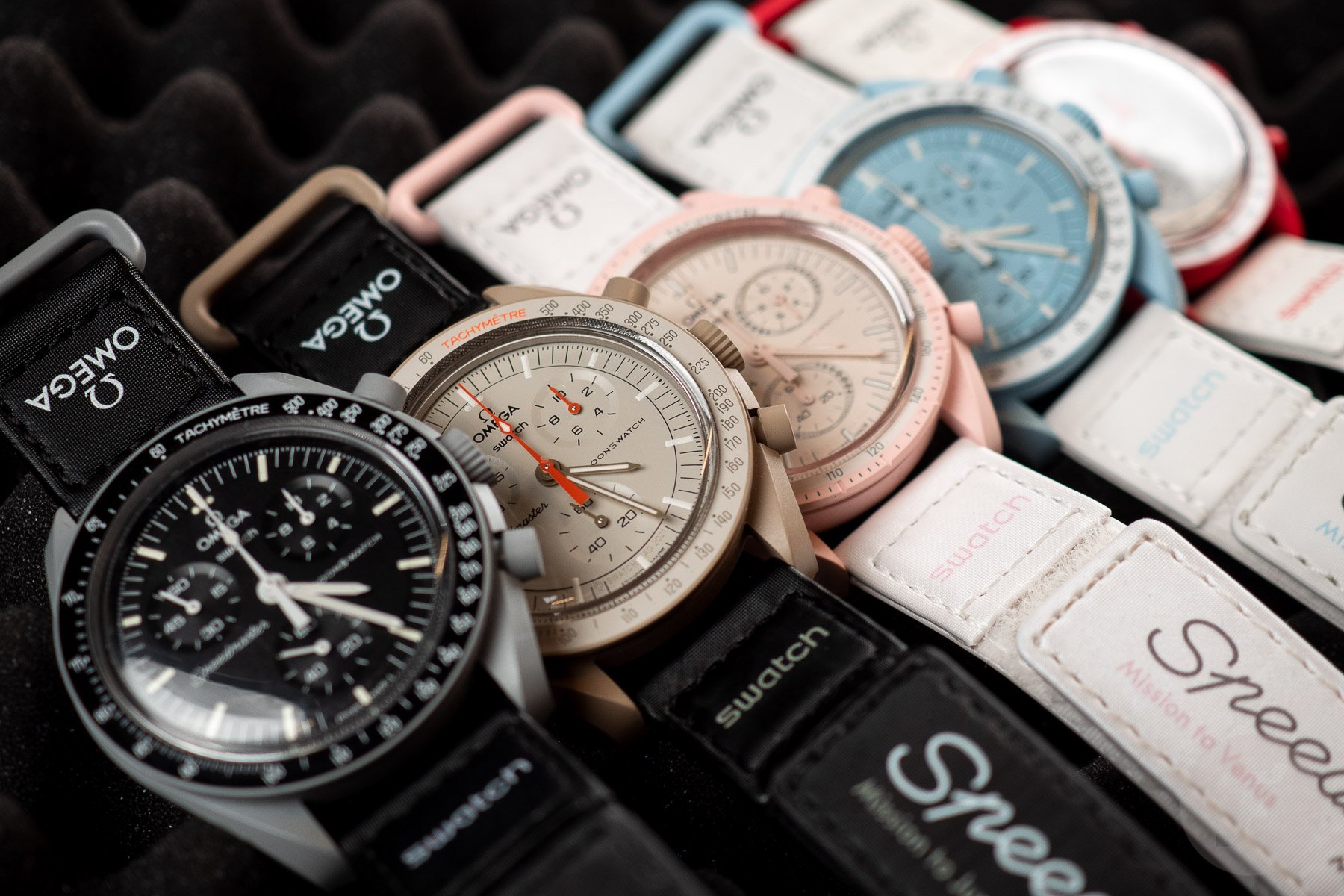 Omega × Swatch Speedmaster MoonSwatch
Let's start with the most affordable one of the bunch and probably also the most talked-about release of the year. The Omega × Swatch Speedmaster MoonSwatch grabbed everyone's attention in March and didn't let go. I know that it's still not easy to get due to Swatch limiting availability to certain physical boutiques. Nevertheless, I still think this is a great watch to get for €260.
You get exactly the same case shape as you would with the Omega Speedmaster Professional, but it's made out of Bioceramic, so it's super light. It comes in 11 different color combinations, each and every one of which will put a smile on your face. To be honest, I don't wear my MoonSwatch all that often, but when I do, it does feel like a cool tribute to the Speedmaster. And like the MoonSwatch, the next watch on the list is also very light and colorful.
Maurice Lacroix Aikon #tide Benzilla
This time, it's not made out of Bioceramic, but rather recycled ocean plastic. And it's also much more capable than the MoonSwatch. This watch is water resistant to 100 meters, and the sapphire crystal won't scratch nearly as easily as the plastic one on the MoonSwatch. The Maurice Lacroix Aikon #tide Benzilla is a proper sports watch with a design heavily influenced by street art. It's very different from anything else out there, and for €760, it won't break the bank. Oh, and if you don't like the busy dial, Maurice Lacroix also offers versions of the Aikon #tide that are a bit easier on the eye.
Although these first two watches are cool affordable options, they both utilize a quartz movement. That might not be everyone's cup of tea, so for the rest of the list, I'll focus on watches with mechanical movements.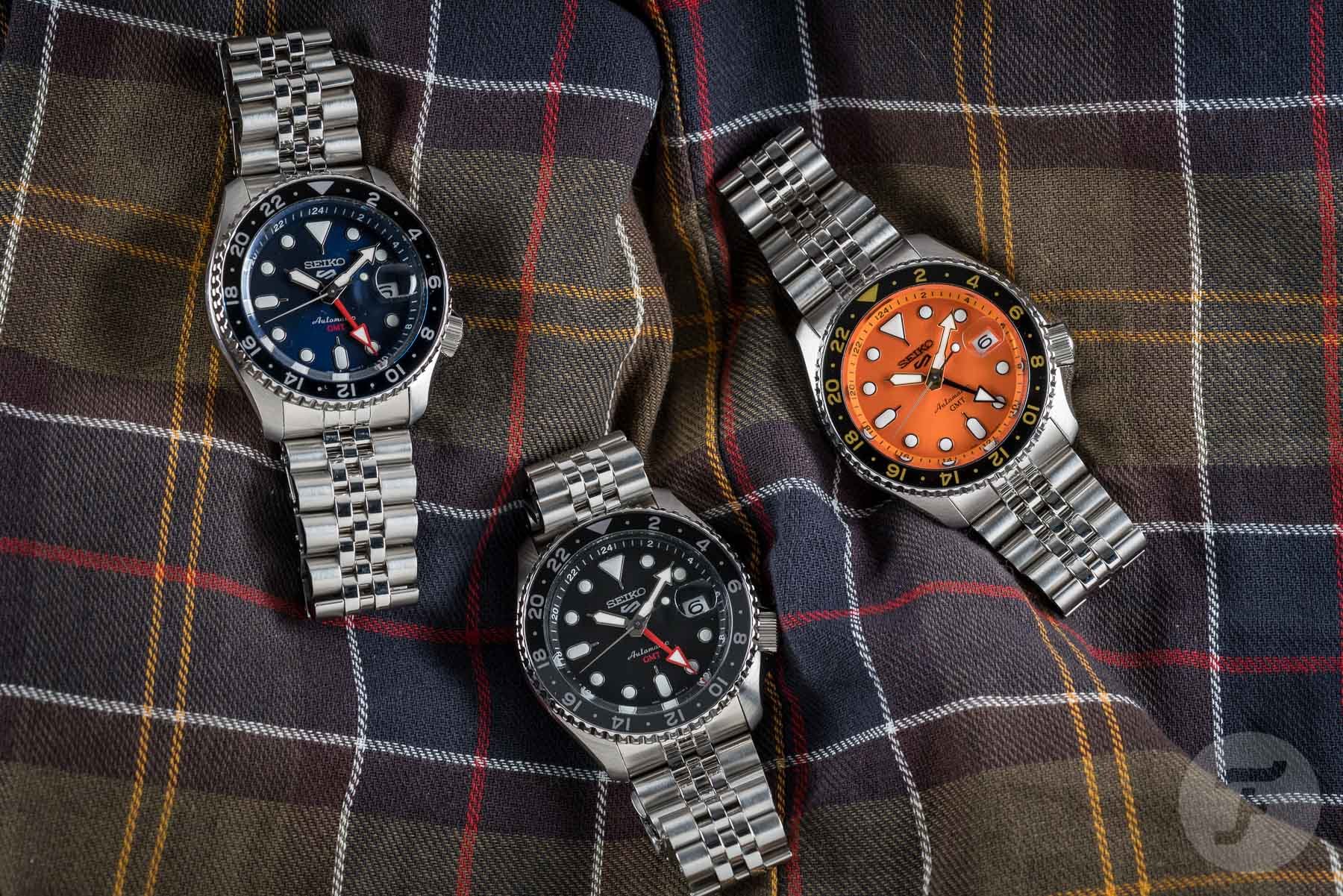 Seiko 5 GMT series
The first one is the Seiko 5 GMT. This release almost broke the internet when it came out. Of course, the Seiko SKX series has always been very popular, but there had never been a GMT version. Now there are three color options, all of which come on a very decent Jubilee-style stainless steel bracelet. Both the bezel insert and the crystal are made of Hardlex, but at €470, you can't really expect anything else from Seiko. The classic and familiar SKX case is still there, and it's one that works well for a large variety of wrist sizes.
I know that finding the perfect GMT watch for your collection is not an easy task. However, this Seiko 5 GMT can be a great one to get while you're still searching for your ultimate GMT watch. At this price, in combination with the Seiko quality and heritage, you can't really go wrong!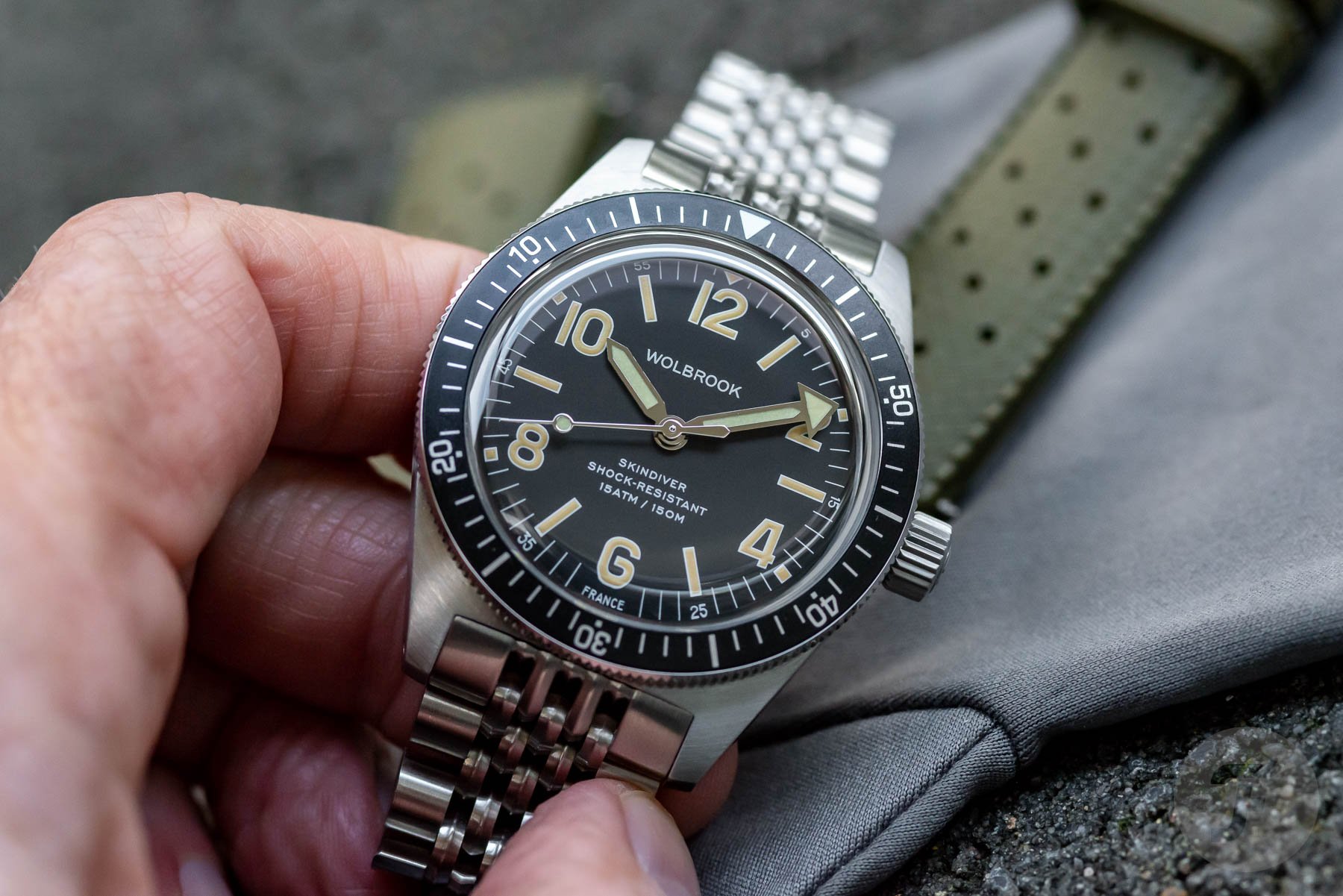 Wolbrook Skindiver Automatic
Another brand with notable heritage is Wolbrook. Along with its sister brand Douglas, Wolbrook built a strong reputation for capable tool watches back in the 1950s and '60s. Among its greatest hits back then were the Skindiver models, and the classic design with its big numerals still looks very attractive today. You could, of course, also go for the Glashütte Original SeaQ, but that watch costs around €10K. If you're not sure if you'll get tired of those characteristic numerals, that's a big risk to take.
At a maximum of €449, the Wolbrook Skindiver Automatic is a fantastic option for a much friendlier budget. It's also great if you're simply looking for a solid and affordable diver. It's water resistant to 150 meters and is powered by a reliable Miyota 8315 automatic movement, which is advertised to be accurate to ±15 seconds per day. The Skindiver Automatic also comes equipped with a boxed sapphire crystal and one of the best Tropic-style straps available. But if I were you, I would spend the extra €50 and get the comfortable beads-of-rice bracelet.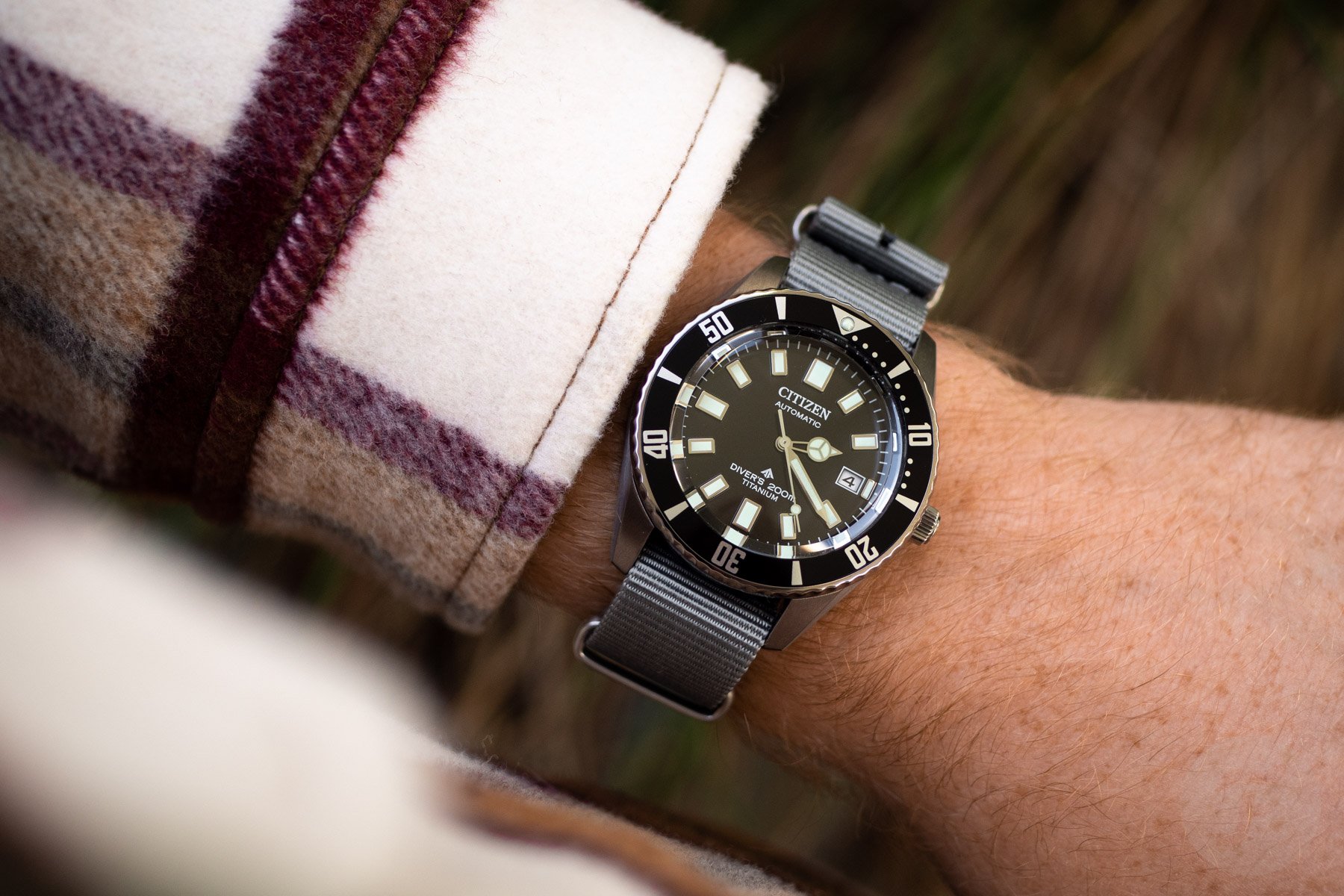 Citizen Promaster Mechanical Diver 200M
And if you like titanium, this next option might be a good one. Citizen took one of its designs from 1977 and made a great re-edition of it with the Promaster Mechanical Diver 200M. All right, it went from the original 40mm diameter up to 41, but the watch still looks almost exactly the same. And that's a good thing because it looks great! This is a true everyday watch that can be worn anywhere.
You can choose between a black or a blue version, and you can get it either on a rubber strap or a Super Titanium bracelet. That first option is available for €649, and for €100 extra, you get it on the bracelet. That's a great price for a very characterful watch from such a big and reliable Japanese brand.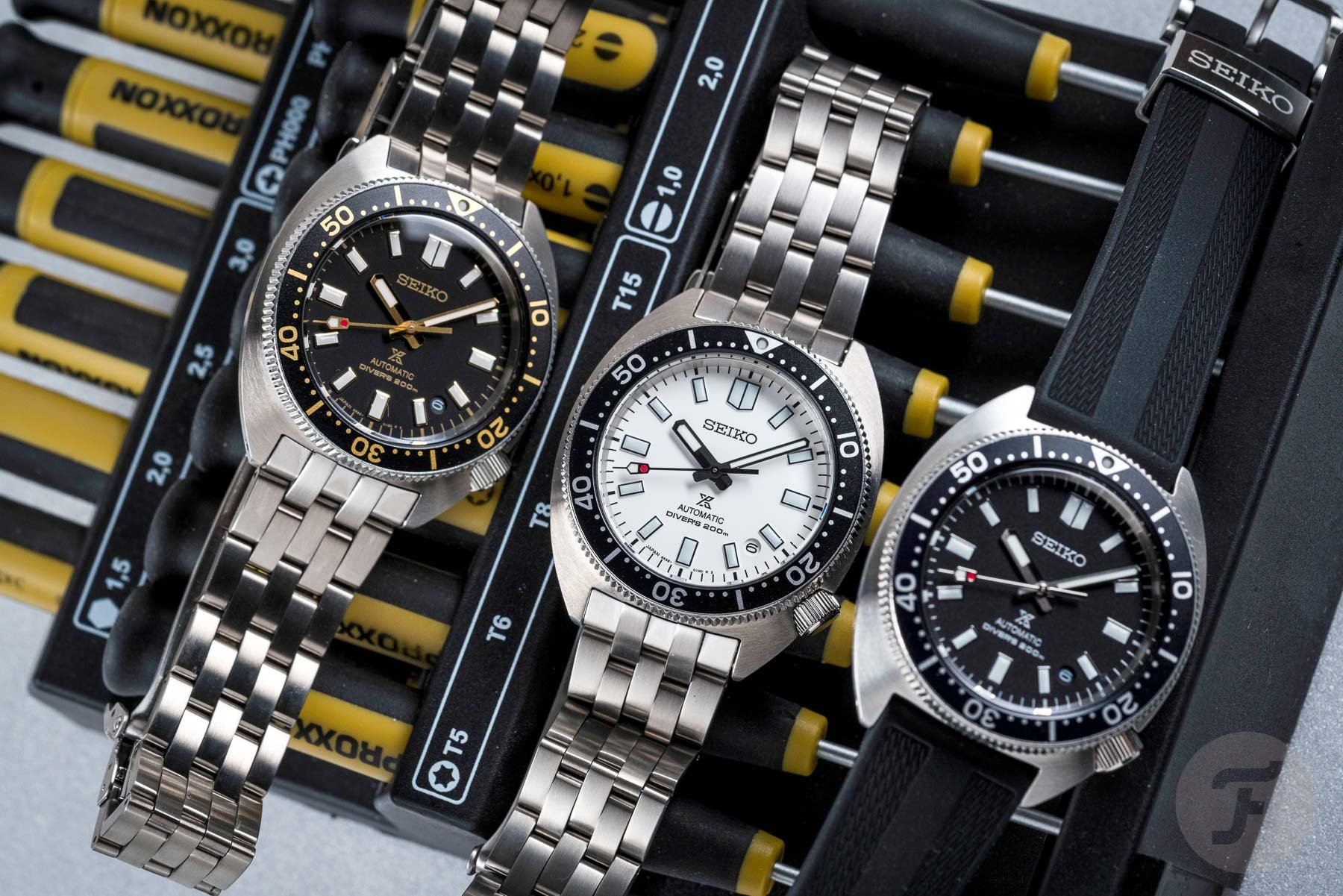 Next, I wanted to recommend the Seiko SPB317J1, but it would be the second watch from Seiko on the list. Besides, I bought this watch for myself this year, so it's a very biased pick. It's also at the very limit of today's budget at €950, but I do feel that it's a great watch that deserves a quick mention.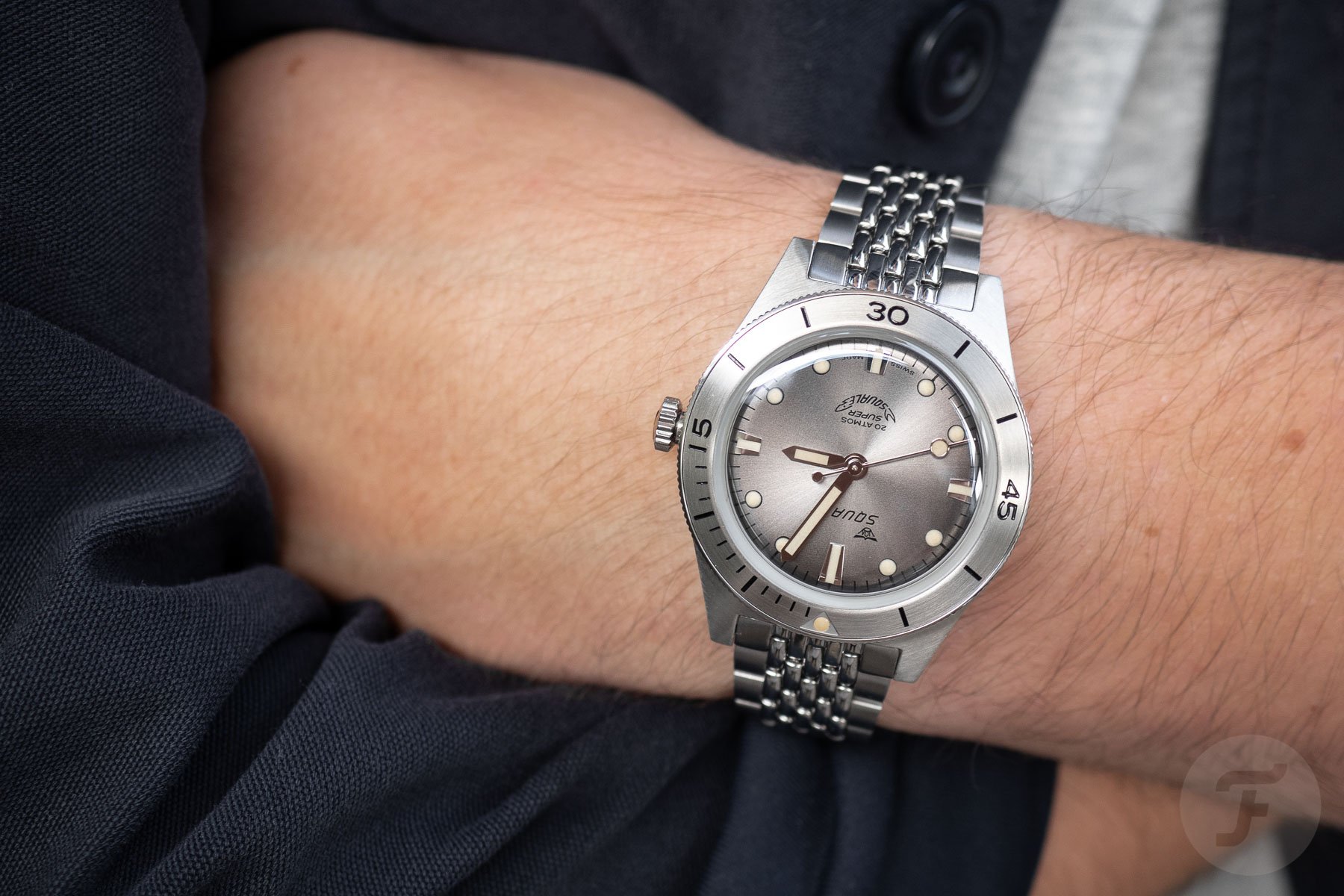 Wild card: Super-Squale
The next official recommendation is actually over today's budget at roughly €1,110 (CHF 1,105) before tax, but it's such a nice watch. And yes, it's another diver. Somehow I ended up with a list including several dive watches, but I think that at this price point, they make a lot of sense. You can wear them in any situation, and you don't have to worry about them as you might with more expensive watches. And there are so many good ones available nowadays.
Very recently, Squale introduced the Super-Squale. Now, of course, the name isn't everything, but I think that this is a super introduction by the Swiss-Italian brand. I usually find Squale watches to be a bit too big and bulky. Well, not this one. The case comes in at 38mm in diameter, and with a 45mm lug-to-lug, this is a very wearable little diver. It also comes in five different colorways, so there should be one or two in there that suit you. Oh, and if you can, I'd get it on that characteristic beads-of-rice bracelet.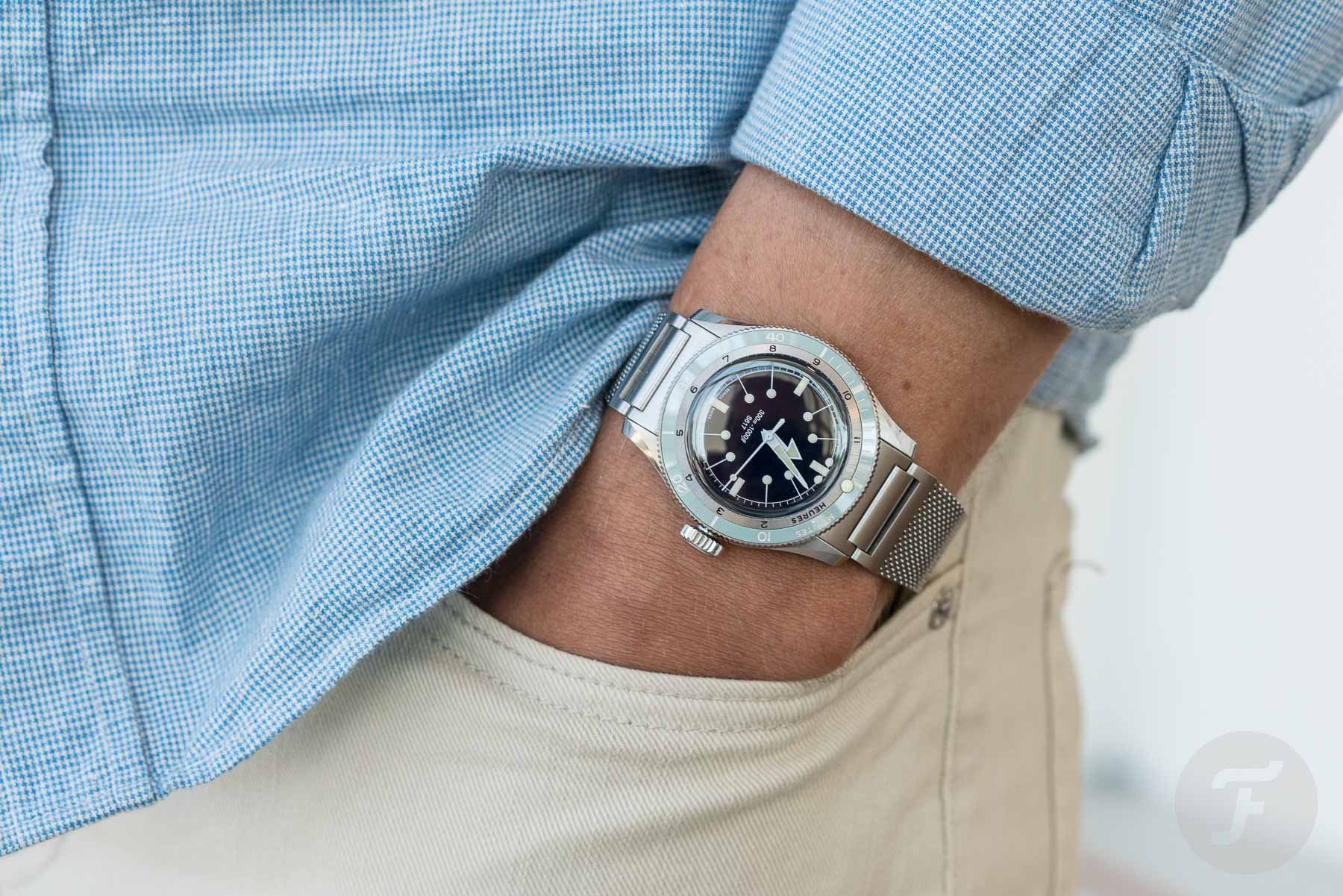 What's your pick?
So there you have it — a few wonderful, budget-friendly options that all came out this past year. I'd also add the Serica 5303-3 that I picked up for myself, but again, it's a little over budget and basically just a new color option.
What do you think? Was your favorite affordable release of 2022 featured on this list, or were you thinking of a completely different watch? Let me know in the comments below. I especially welcome non-diver options!
You can also find and follow me on Instagram: @fliptheparrot