Fratello Favorites: The Best Summer Watches — Nacho's Picks From G-Shock, Hamilton, And Zodiac
Three picks at three different price points
Summer is officially here! June 21st — the summer solstice — was not only the longest day of the year but also marked the official start of the season. Naturally, summer watches become top of mind around this time of year, but the selection of those available is overwhelming. To help you select the best summer companion, the members of the Fratello editorial team are sharing their top picks.
Are you looking for a new summer watch? Look no further; we've got you covered. You've already seen Jorg, Thomas, and Daan's picks, many of which would have easily made my list. To avoid overlap, I've opted for three slightly different options. My picks also follow an incremental price pattern, with my first choice well under €500, my second option just above €1,000, and my final pick a splurge at just under €2,500. All three watches have one thing in common: they're all water resistant to at least 200 meters. So whether you're sipping a cold one by the sea, splashing around in it, or diving below the surface, these watches will keep up with your summer pace.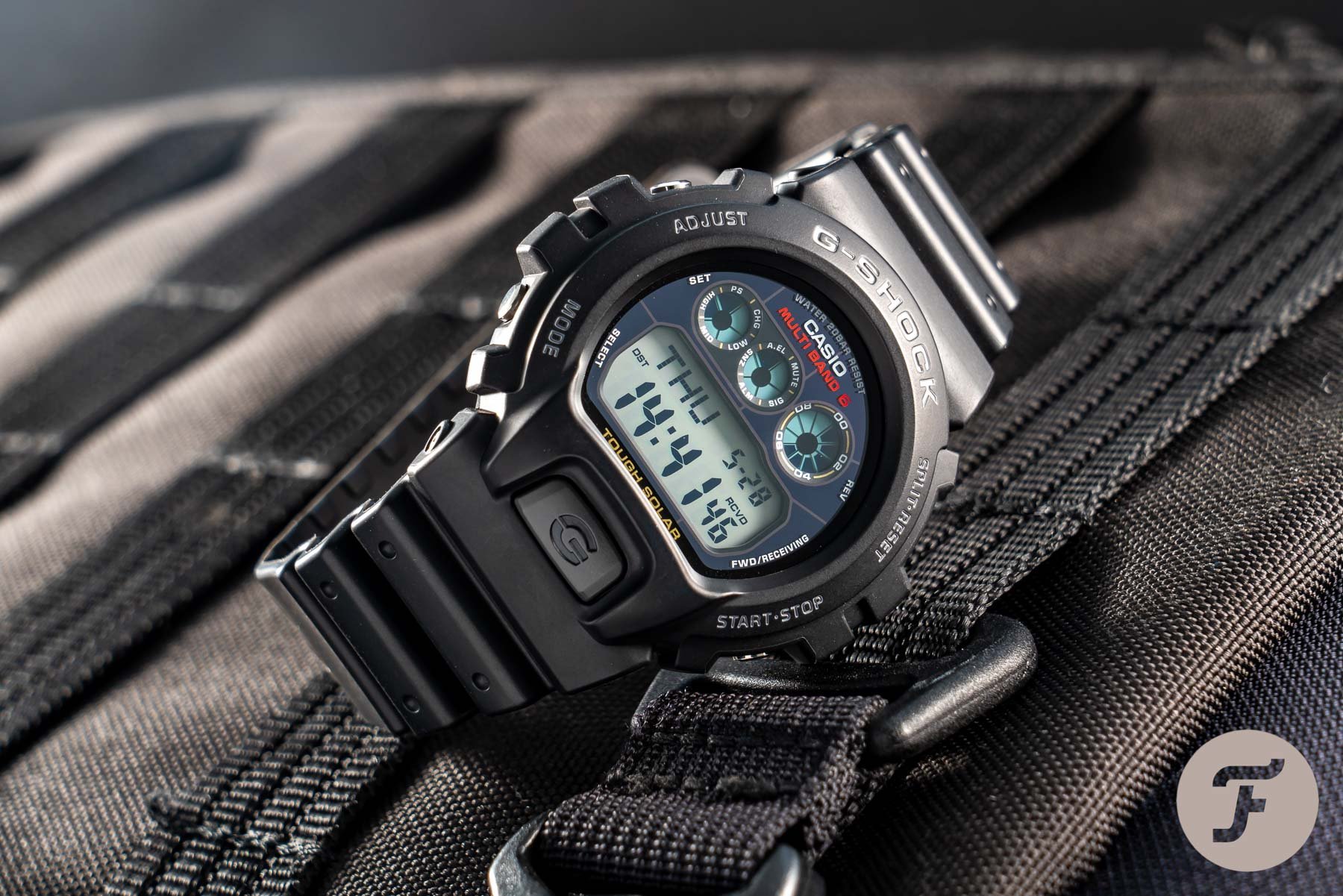 The best summer watches: G-Shock GW6900-1
I'll start with the G-Shock GW6900-1, which I think is a perfect watch for just about anything that involves hot weather, short sleeves, and a bit of action. I don't find G-Shocks to be the prettiest watches. Nevertheless, there's something both satisfying and reassuring about having one of these lightweight titans on your wrist. Sure, you don't have the heft of a steel mechanical watch, but you know you're wearing an accurate, rugged, multi-functional timepiece that can go the distance. Styled after one of the longest-standing models, this horseshoe-shaped watch is a perfect summer pick.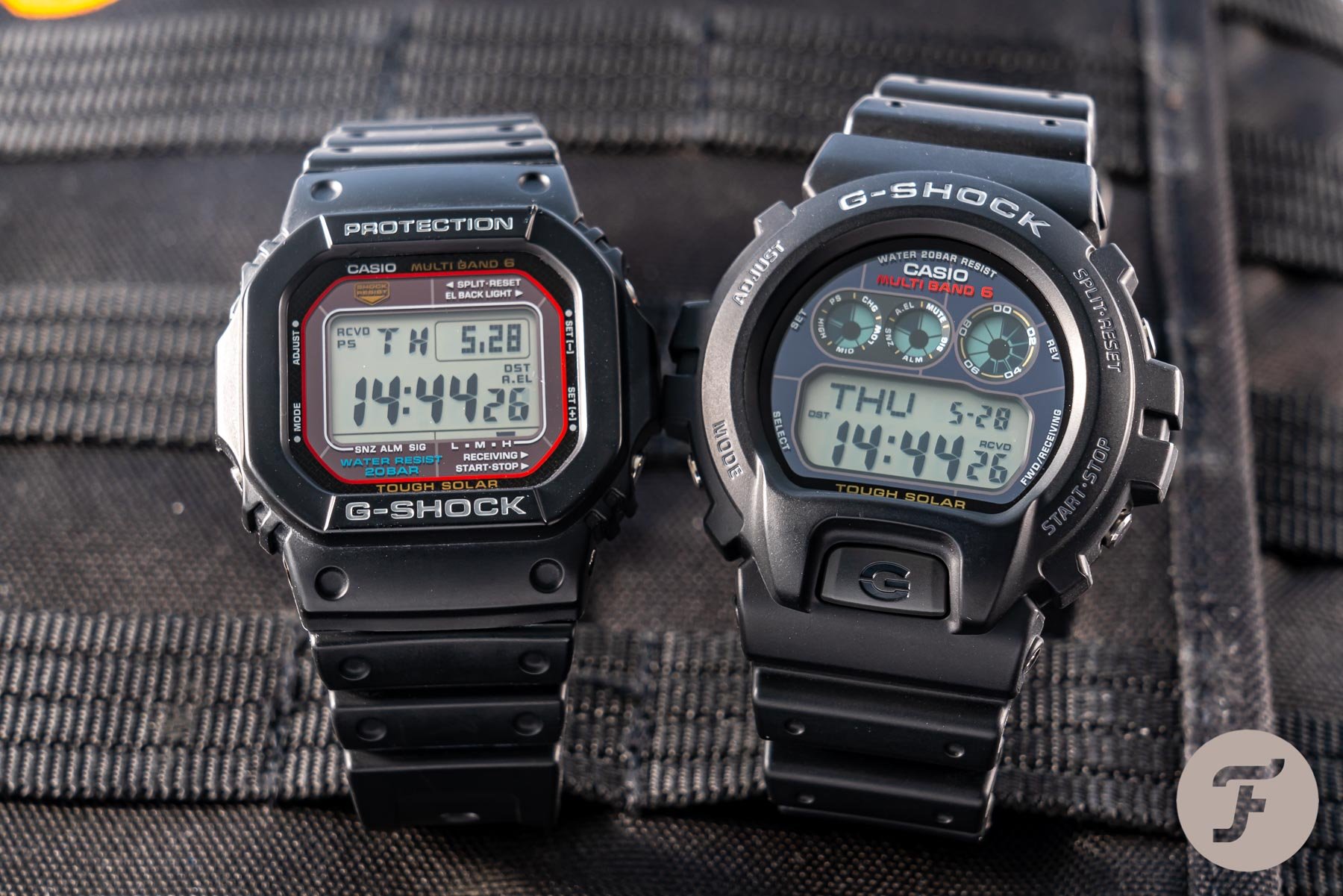 Above, you see the GW-6900-1 next to another one that could have easily made the list. However, as a summer watch, I prefer the larger and bolder profile of the GW-6900. I own a white-cased version (a DW-6900FS-8). Mine is the basic form of the watch, without Multi-Band connectivity and solar charging. After getting a new battery, it will likely get plenty of wear this summer. However, considering the difference in price between the base model and the fully-featured GW version, I'd opt for the GW-6900-1. The watch is available on the Casio website for US$140. Under the radar in case of travel and ready for anything you throw its way, it's a top summer pick in my book.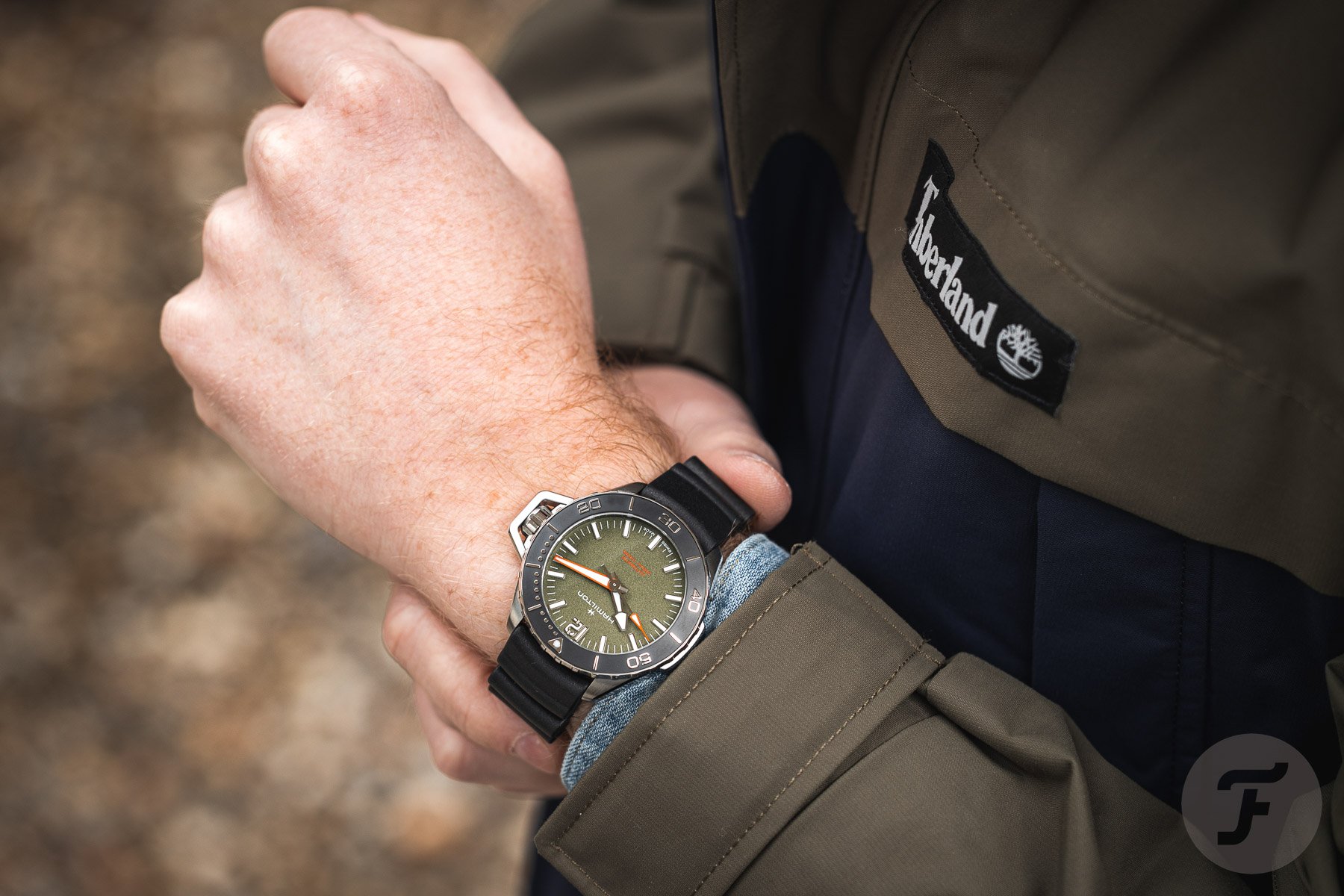 Hamilton Khaki Navy Frogman 41mm
"And now" — as John Cleese would say in Monty Python's Flying Circus — "it's time for something completely different." We leave resin, batteries, and solar power aside in favor of something a bit more traditional. However, as traditional as the format and mechanism behind the Hamilton Khaki Navy Frogman may be, its aesthetics are anything but. Sure, one could squint and, with some abstraction, find some hints of watches from the past — a pinch of Panerai, a splash of Plo-Prof, and two measures of Yacht-Master. But the amalgam of these factors poured over the refreshing ice cubes of original design makes for a tall, summery drink. And don't worry; there's no date on the dial of this charming, well-proportioned khaki and orange cocktail.
In all seriousness, this Hamilton was quite impressive on the wrist. Its larger predecessors never managed quite to convince me, but at 41mm, this one felt perfect. Sure, it's a chunky diver on a big, vented rubber strap. But if there's any time for such a combination, it's the short-sleeve days of summer. A capable, legible diver with great lume was always going to make the cut. And this Hamilton does so not only because of its good looks and fantastic feature set but also its perfect price point.
At €1,295 on a rubber strap, it's still relatively affordable, especially when considering what you get for that price. Should you not like the khaki-green dial, you also have a black-dialed alternative on a khaki-green rubber strap. And if you want to splurge on steel, you don't have to; the bracelet-equipped model costs the same. If you're getting up to some serious summer action and want something a little different yet no less qualified, the 41mm Hamilton Khaki Navy Frogman is one worth considering.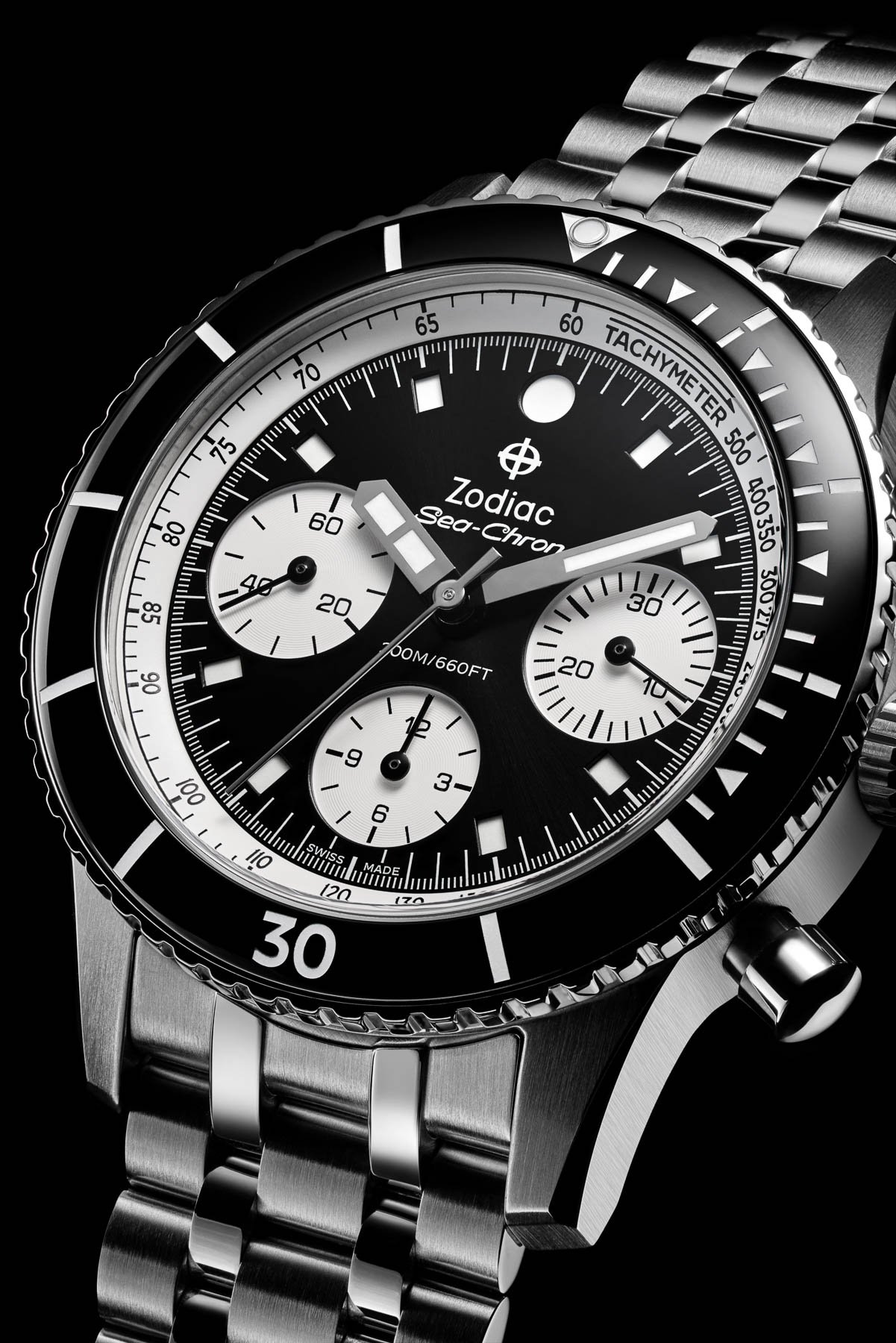 The Zodiac Sea-Chron
Finally, we arrive at my third and final pick. Building on the baseline that the Hamilton diver establishes and adding a chronograph complication, the Zodiac Sea-Chron is my ultimate pick for the best summer watch of 2023. As some of you may know, I spent last summer with a Zodiac on my wrist. The watch lived up to and exceeded expectations, making for a perfect companion for my time in Spain and Portugal. So it only makes sense that the brand's latest offering would do the same, especially when it's a reissue of one of the coolest watches Zodiac has ever made. Sure, the Super Sea Wolf LHD Pro-Diver GMT was also a tempting one. Perhaps it's one also worth unofficially including in the list. For me, though, it had to be the Sea-Chron. Dive chronographs are a rarity these days. The ones around hark back to a time when diving and dive watches were arguably at their best — a romantic retrospection, yes, but one I can't easily ignore.
Did I cheat and include a fourth watch in my list? We'll have to ask the refs and check the instant replay. But in the meantime, let's come back to the Zodiac Sea-Chron. I'd opt for the panda-dialed variant in favor of the blue and black one. That said, I'm sure Zodiac will follow up with some more colorful configurations. The brand has an excellent track record with color, so I can't wait for the Sea-Chron to get a splash of it. Not only would it take it well, but it would also make it even more of a summery option. For now, it's a 200m-rated dive watch with a chronograph function and timeless, sporty looks. It will set you back US$2,495 (approximately €2,282). But for those of you feeling splurgy this summer, you really can't go wrong with a chunky, charming dive chronograph. Zodiac has the right one for me and, possibly, you too.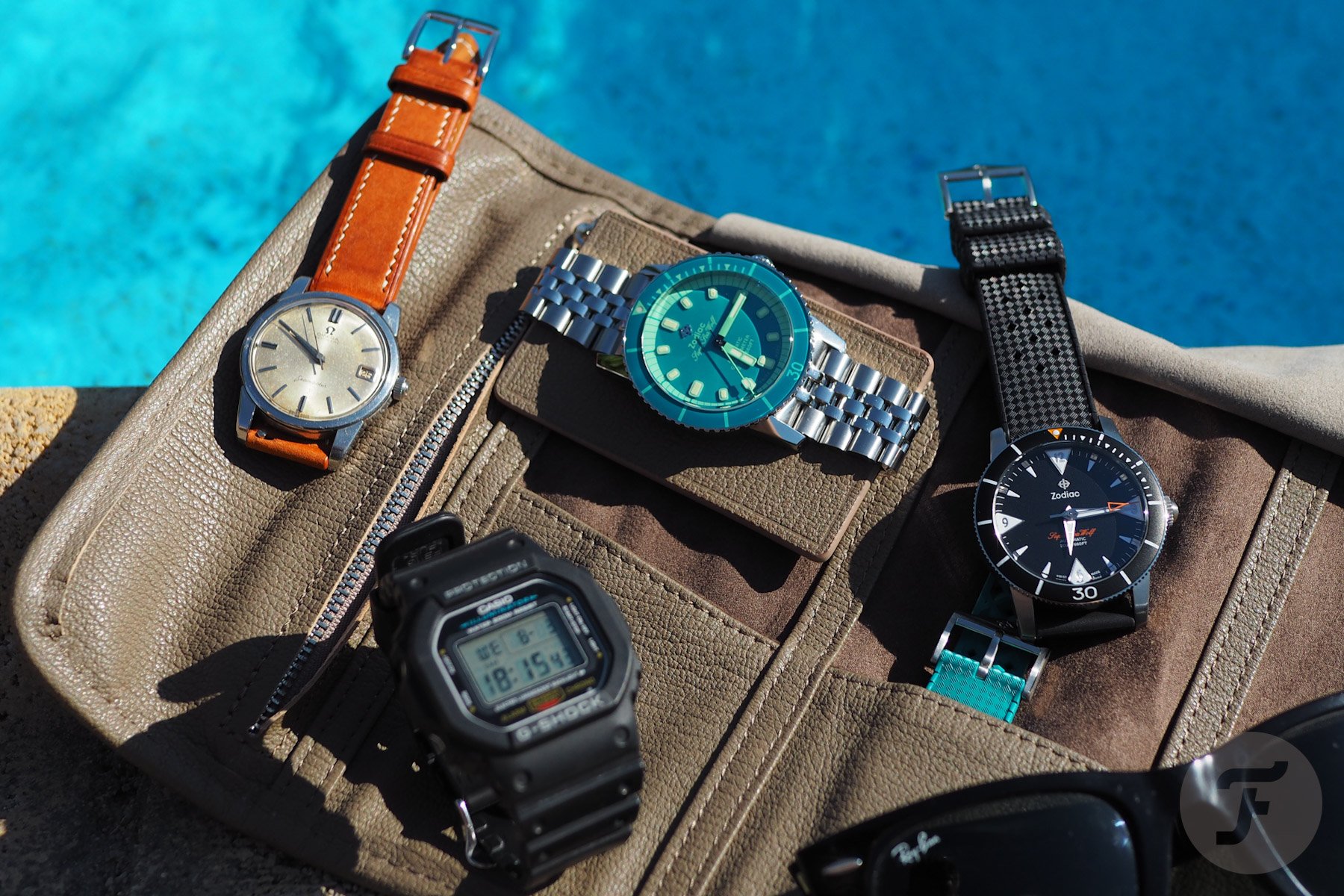 Final thoughts on the best summer watches
"Spoiled for choice" is putting it lightly. The selection of summer watches on the market today is truly staggering. But I'm pretty happy with my three picks, though I'm positive I left some fantastic options out. Even typing this, my mind darts through options from Scurfa, Marathon, Serica, Momentum, Tornek-Rayville, and Tissot, which could have easily made the list. That said, I hope you'll enjoy the three (or four?) that I selected. Regardless of the watch you wear this summer, make sure to get out there, be active, keep hydrated, use sunscreen, and get into some adventures. That's the best way to enjoy summer with your watches and make some memories that go beyond the value of these timekeeping objects that we enjoy.
As always, please leave your thoughts and opinions on my picks in the comments below!