Fratello Talks: Quartz Watches
From the ones we love to the ones we'd love to see
Welcome to this week's episode of Fratello Talks, where we dive head-first into quartz watches. Lex, Thomas, and Nacho gather in the podcast studio to discuss their love for battery-powered timepieces. There's a lot to like about them. They're reliable, accurate, and typically more affordable than their mechanical counterparts. And though quartz watches sometimes can get a bad rap, there are plenty of impressive electronic timekeepers out there worth admiring. While the immediate association of quartz movements with cheaply produced, disposable watches certainly exists for a reason, there are also plenty of high-end options.
But before we get into it, let's see what's on the guys' wrists.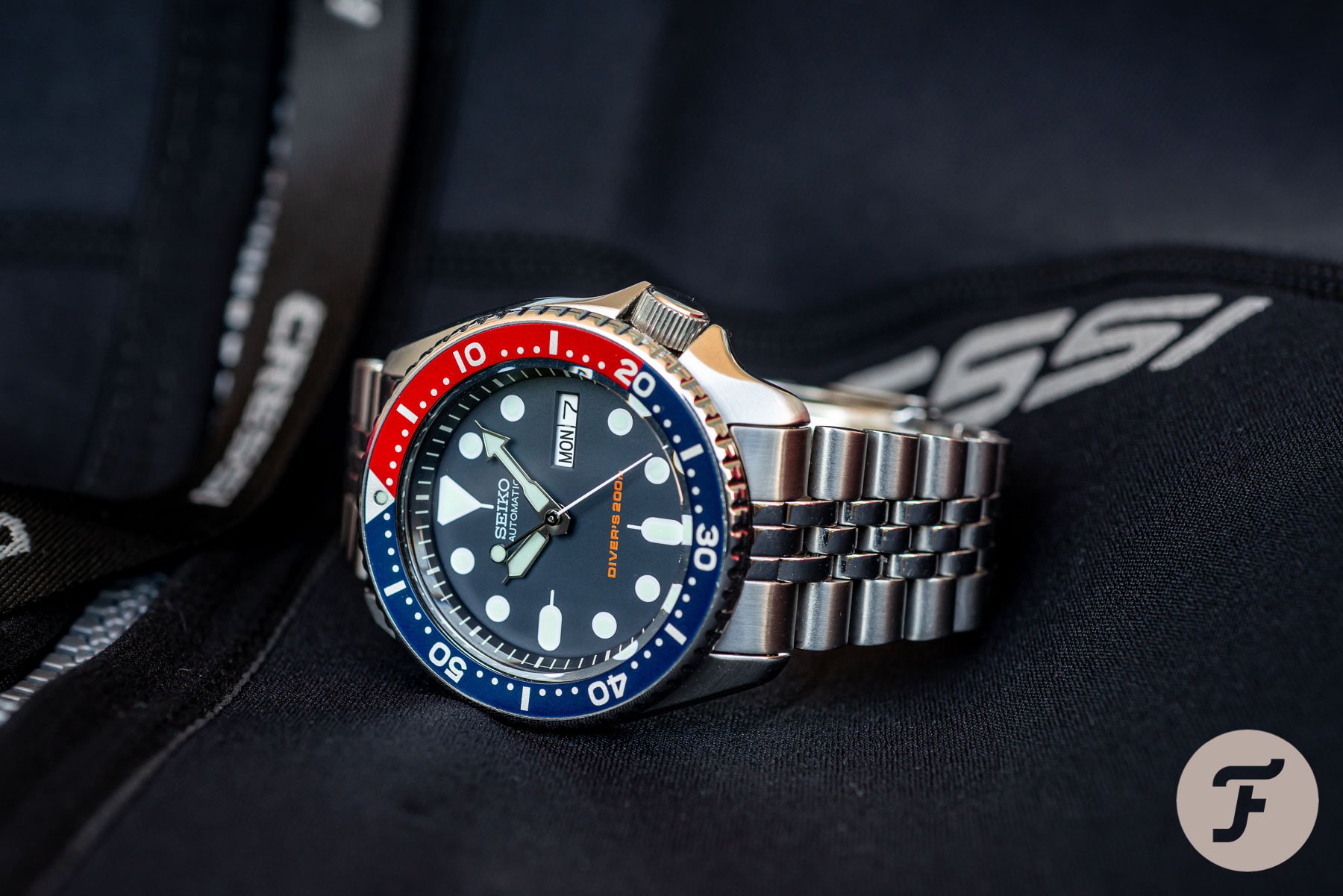 Wrist check!
Today, we start with Thomas, who is wearing his Seiko SKX009. This Pepsi-bezel classic from the Japanese brand is a gateway watch if there ever were one. Slightly modified with a sapphire crystal, it's a watch that most of us know and appreciate, yet which hides a dark secret (one that Thomas reveals during the episode).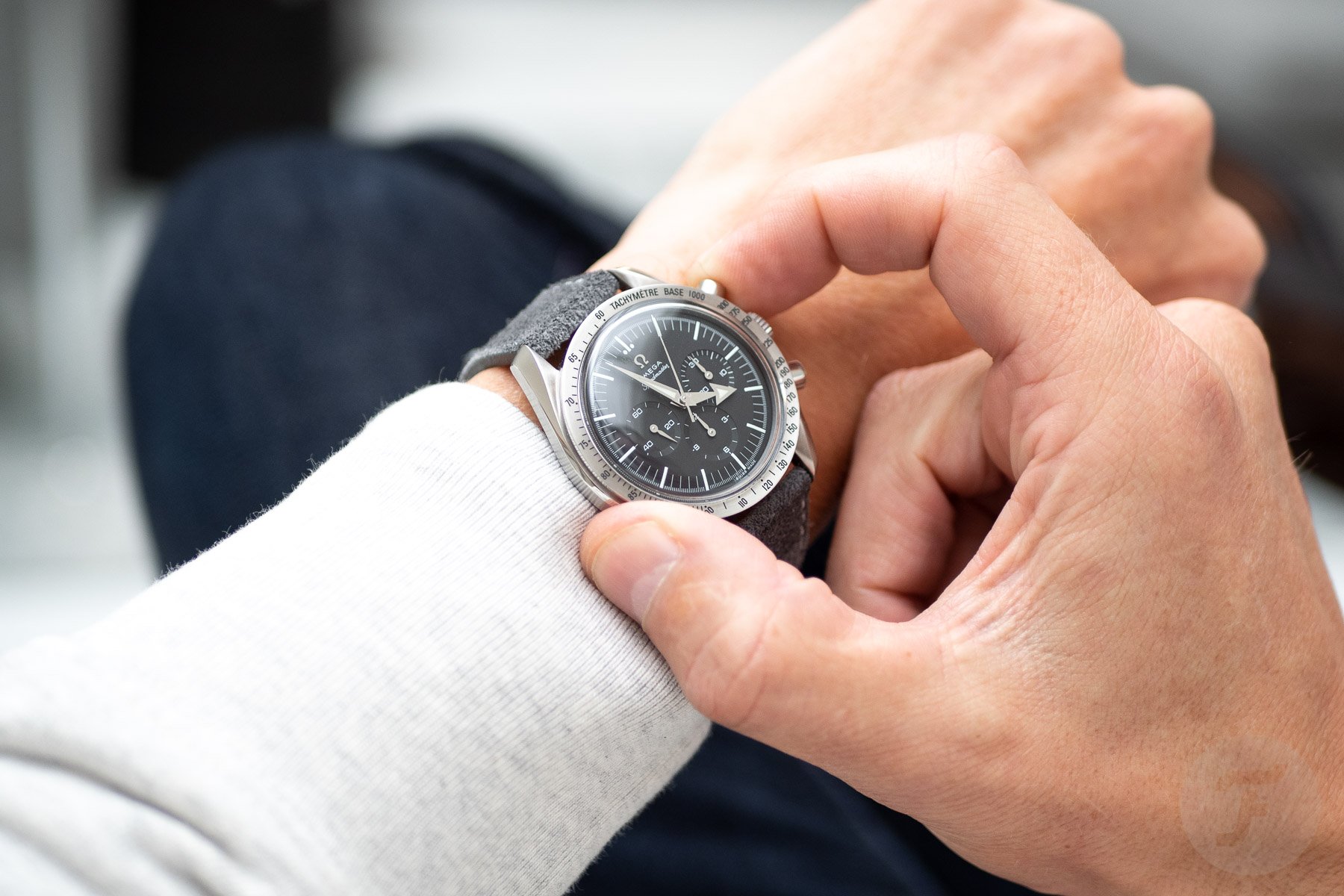 Lex is well into his honeymoon with his latest purchase, the Omega Speedmaster Broad Arrow (ref. 3594.50).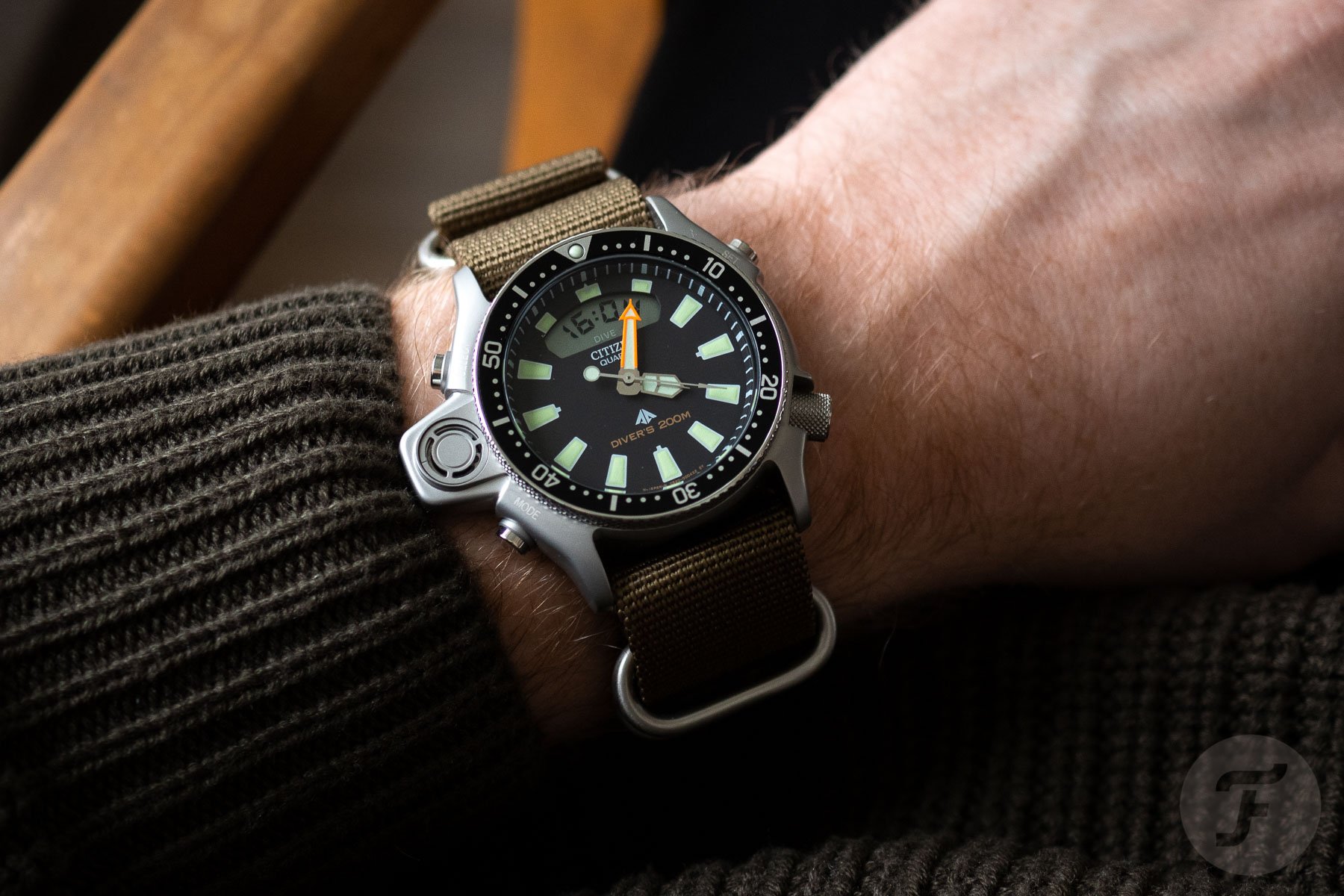 And finally, Nacho — representing Team Quartz  — is wearing his Citizen Promaster Aqualand JP2000-08E.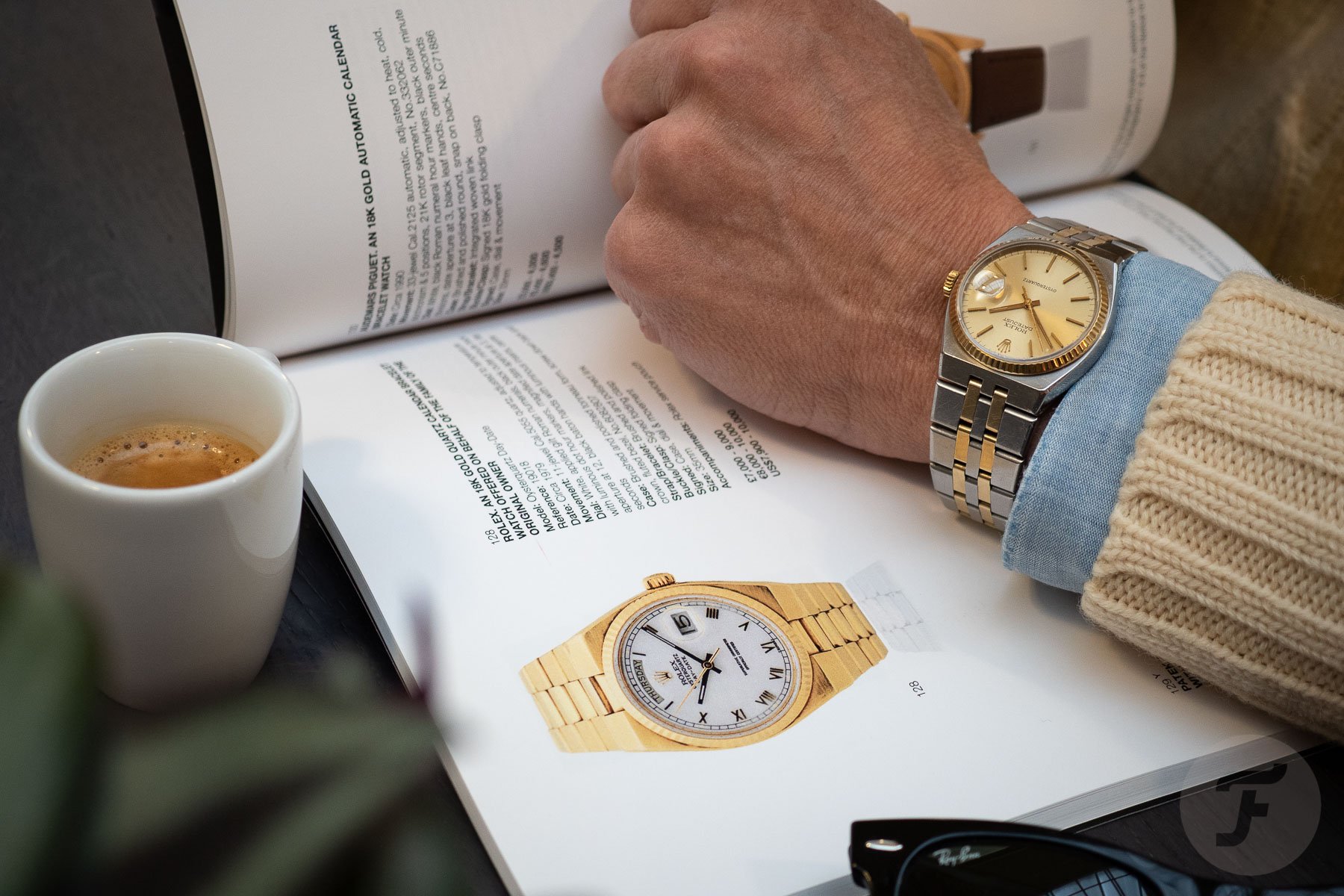 Quartz cool — high-end or otherwise
Just as you might imagine, the guys are all fans of quartz watches, whether it's the affordable reliability of a G-Shock, the under-the-radar classy approach of the Cartier Tank Solarbeat, or the fully specced-out Omega Speedmaster X-33. In fact, they can't get enough of them. Lex has gone on record singing his praises for the Grand Seiko SBGX341 but is also a fan of the classic G-shock "Square." Thomas likes the quirky yet cool quartz Marathon Pilot's Navigator, which just Marathon Pilot's Navigator, which just so happens to be his most affordable watch. Finally, Nacho is certainly a quartz fan, with plenty of battery-powered watches in his collection. These include his Cartier Tank Solo, Breitling Aerospace, Citizen JP2000 diver, and a couple of G-Shocks. As promised in the episode, here is Lex's piece with his call for more luxury solar-powered quartz watches.
Tune in next week for another episode of Fratello Talks!