Fratello's Top 5 Quartz Watches That You Can Buy New Today
A list of remarkable quartz timepieces that do more than just keep accurate time
Another Friday, another Top 5! After two lists of the worst and best brand ambassadors, it's time to get back to watches — quartz watches, to be more precise. They are a curse to some and a blessing to others. There is no doubt that quartz watches influenced the way we experience the watch world today. Usually, we associate them with cheap and mass-produced timepieces, but there is most certainly a place for quartz in the world of luxury watches too. That's why we picked a list of five quartz pieces that are simply great watches.
When stating that a quartz watch is a "great watch," it's not just about accuracy. While this was the main driver behind the development of quartz movements, a quartz watch has to stand out for multiple reasons, just like as any mechanical watch does. While listing the five most accurate quartz watches might be one way of putting a list like this together, that's not the route we took. What we're looking for has to be the total package of looks, accuracy, finish, comfort, and so on. Consequently, we can heavily debate the watches that should be on this list. Let this Top 5 be the starting point of this discussion. Now, without further ado, these are our five favorite quartz watches that you can buy new today.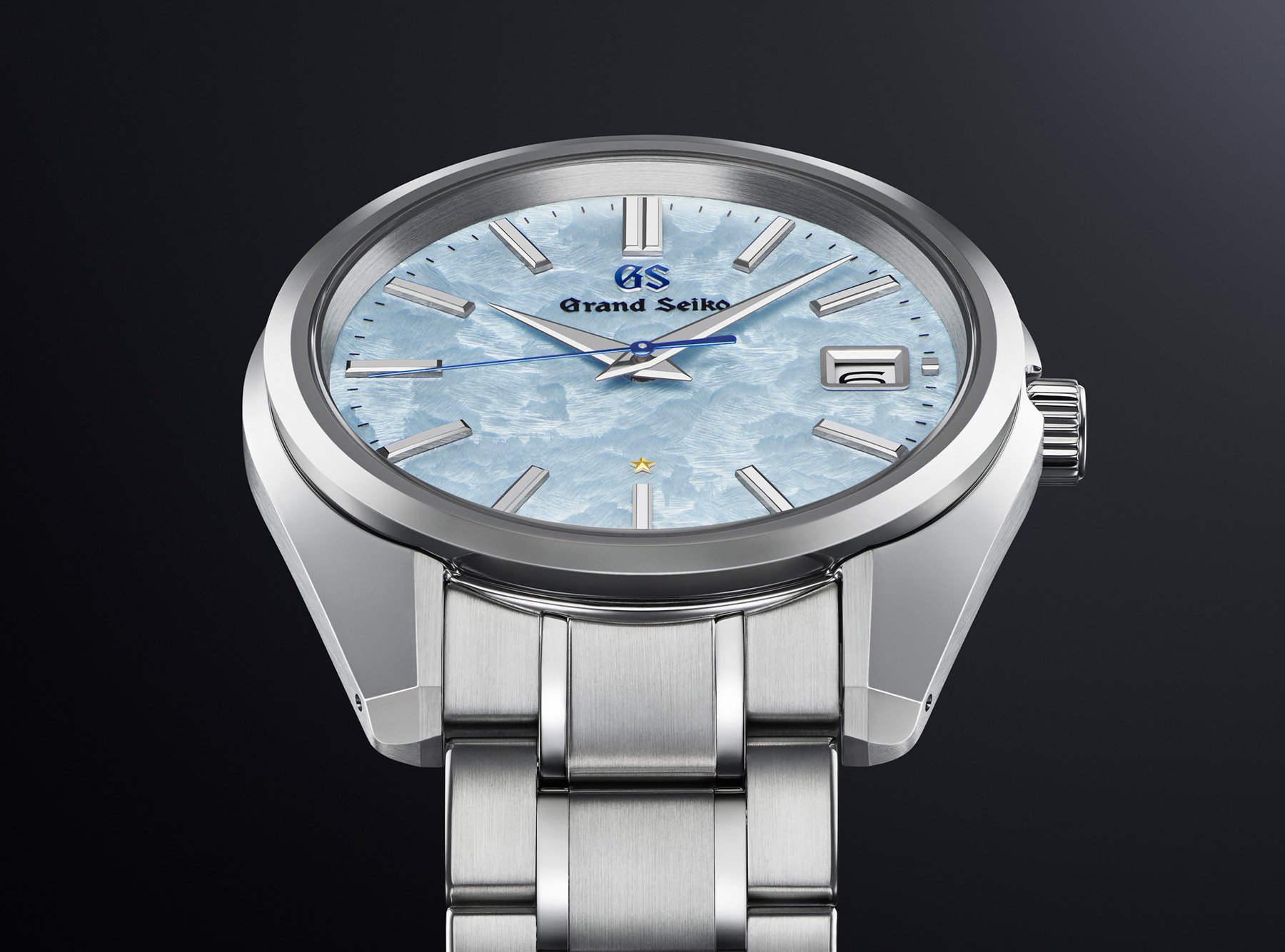 Grand Seiko SBGP017
Let's kick this list off with one from Grand Seiko. You didn't see that coming, did you? I'm kidding; of course, we have to feature one of the GS quartz models! But we didn't just pick one at random. No, we picked a special one indeed. Robert-Jan has been an advocate of creating quartz watches with a display case back. And I agree that if a movement is visually stunning or unveils the magic of accurate timekeeping, then it definitely deserves a peek once in a while. The Grand Seiko SBGP017 44GS 55th Anniversary Limited Edition came out last year as part of the brand's series of releases celebrating the iconic 44GS case style. And this watch also comes with a display case back to allow an occasional glimpse of the extremely accurate movement. The battery-powered quartz SBGP017 comes with Grand Seiko's beautiful caliber 9F85.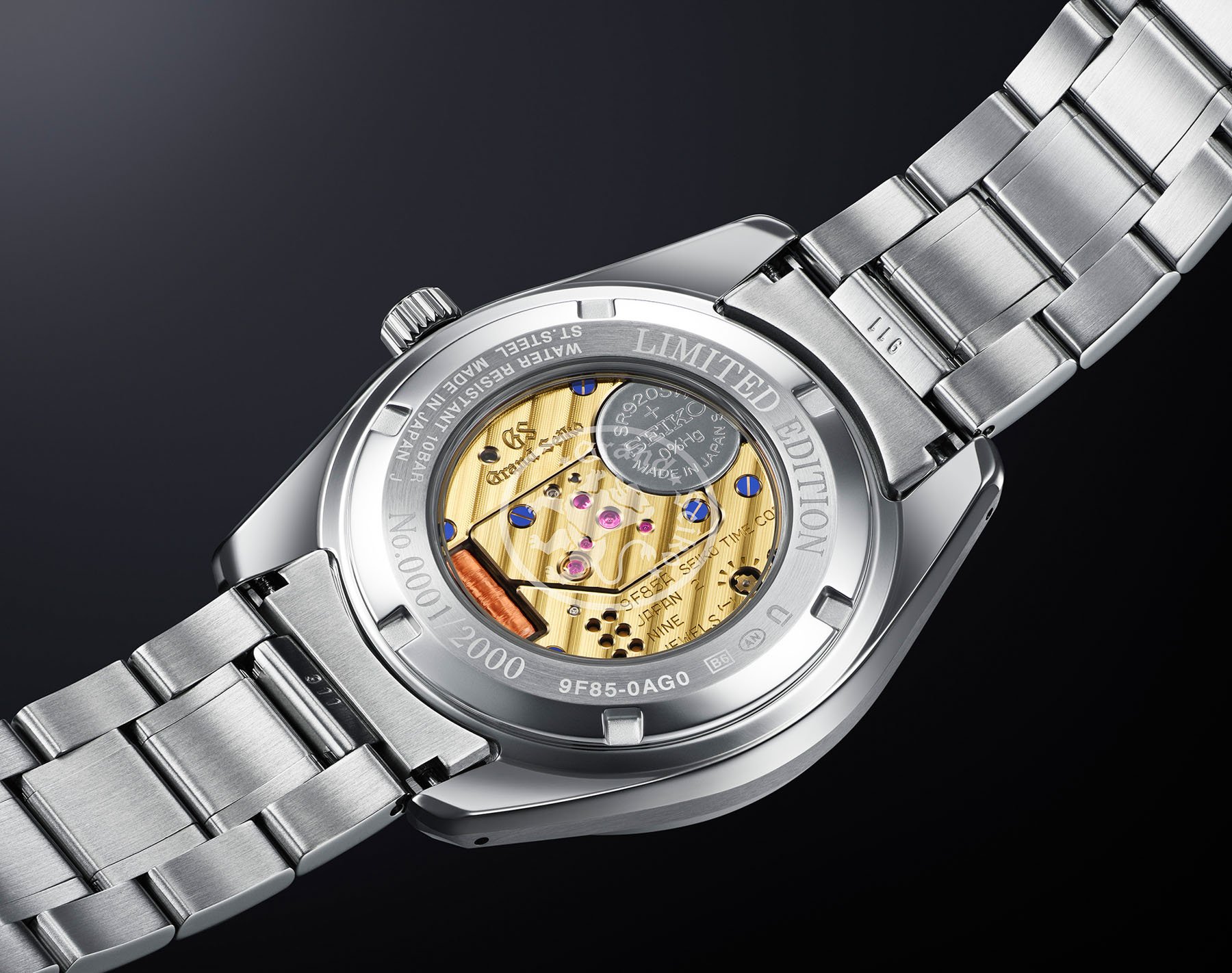 The little star on the gorgeous light blue dial indicates that the movement is accurate to ±5 seconds per year. This caliber gives an extra dimension to this watch, which would already be impressive without it. The watch features a 40mm 44GS-style case that is 10.7mm thick. This makes it quite a bit slimmer than many of the 44GS-style models with mechanical movements. The dial, as usual, takes inspiration from nature, or as Grand Seiko eloquently stated, "the sea of clouds that can be seen in the mountain area of the Shinshu region in Japan." We'll take the brand's word for it, but the true brilliance is in the movement and the fact that you can admire it in all its technical beauty. Grand Seiko produced 2,000 pieces of this limited edition, and you can still find them for sale at €3,800.
F.P.Journe Élégante 48
Another brilliant timepiece with a quartz movement that is visible through the case back is the F.P.Journe Élégante 48. This series of quartz watches became incredibly hyped, and prices for them on the pre-owned and gray market skyrocketed to ridiculous levels. Hype or no hype, the Élégante series perfectly represents Journe's unique approach to watchmaking by finding creative solutions to difficult technical problems. For the Élégante, Journe addressed the limited battery life of quartz watches. His answer to this challenging question came in the form of the quartz caliber 1210, which allows a battery life of up to 18 years — if your Élégante is part of a rotation, that is.
The technological wizardry to solve the issue comes in the form of a motion sensor that is integrated into the dial at four-thirty. If the sensor does not detect any motion for 35 minutes, it activates the energy-saving standby mode. While on standby, the movement's microprocessor keeps track of the time. Once you pick up the watch, the hands automatically reset to the right time via the shortest route, either clockwise or counterclockwise. It's an ingenious and practical solution to a very common problem. The Élégante comes in 40mm and 48mm versions, with or without diamonds. The larger Élégante 48 comes with a 40 × 48mm case. This size might seem daunting at first, but thanks to its elegant case design, the watch actually wears significantly smaller than that.
Try to find one for a decent price
The Élégante 48 comes in either brushed titanium or titanium with a Titalyt treatment, resulting in a black case better equipped to withstand wear and corrosion. Another standout element is the luminous dial that lights up brightly in the dark. The combination of the classic design of the case and the dial makes this one of the most stylish quartz watches out there. The list price of an Élégante 48 in brushed titanium is US$16,700. But as it is very popular and not produced in large quantities, you either have to wait or buy one at three times the list price. It's an extraordinary sum of money for a brilliant quartz watch.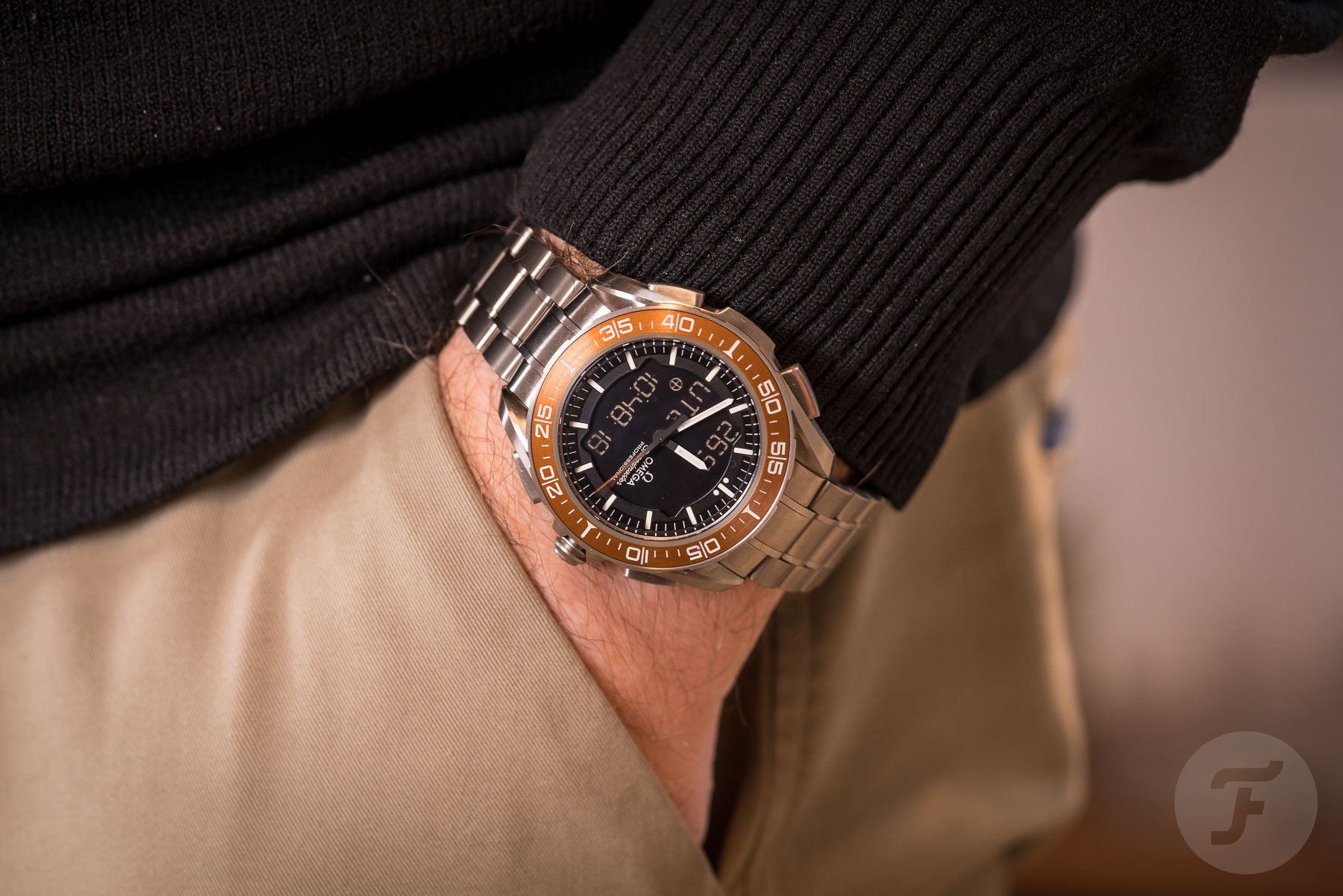 Omega Speedmaster Professional X-33 Marstimer
The Omega Speedmaster Professional X-33 Marstimer was revealed last September during one of our Speedy Tuesday events. Because of this, it holds a special place in our hearts. For the X-33 Marstimer, Omega was asked by the European Space Agency (ESA) to develop a watch that can keep track of the time on Mars. A day on Mars is 39 minutes and 35 seconds longer than one day on Earth, so you cannot use conventional watches for that. To solve this problem, Omega faced one of its biggest technical challenges ever and had to develop a new quartz movement.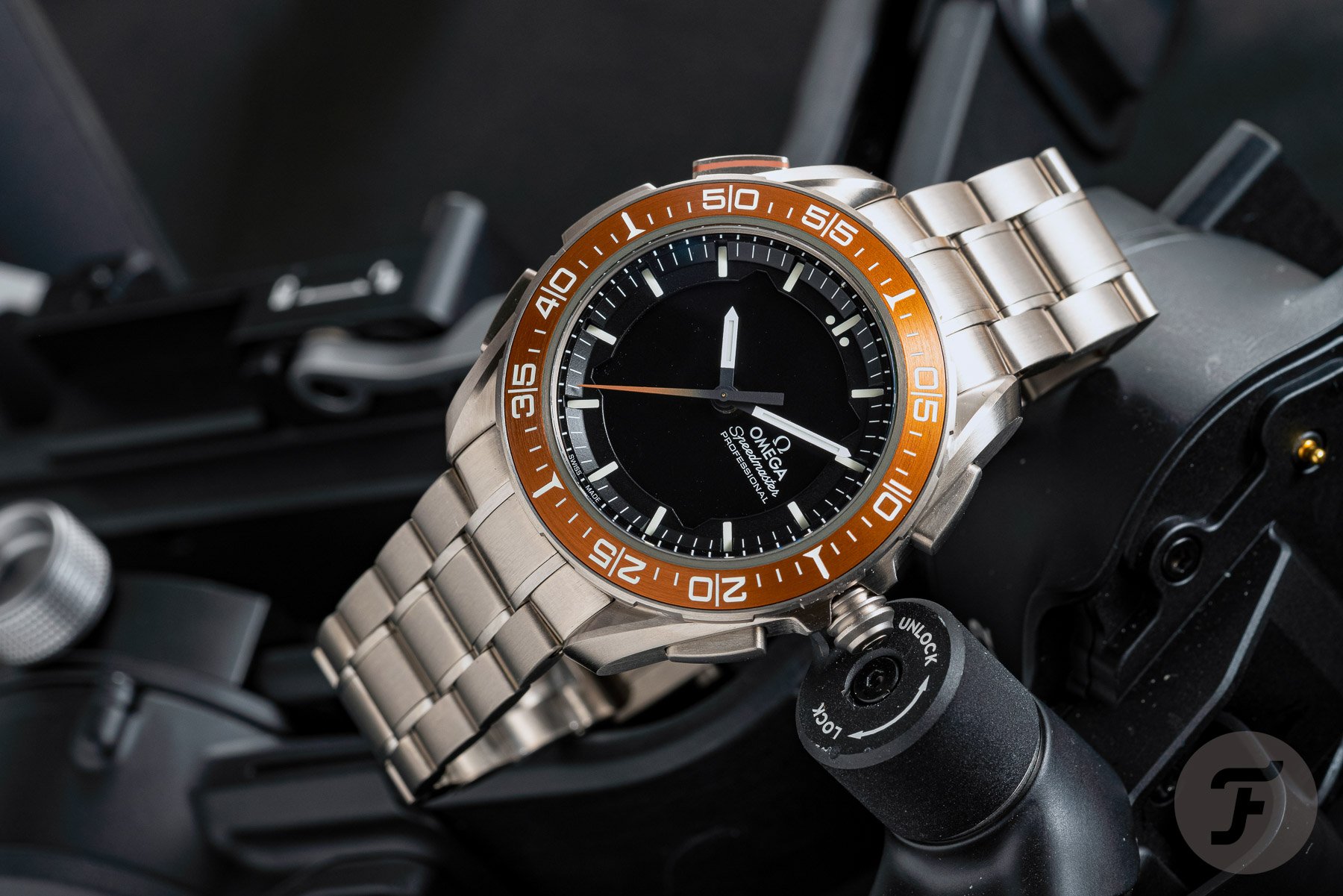 If you are interested in the entire story, read Robert-Jan's introduction article. It has a lot more details than I can touch upon here. I could say that this watch is essentially an X-33 Skywalker, but that's only a half-truth. It does have the same 45 × 14.7mm titanium case, and it comes with the same bracelet. But for the first visual change, the case comes with a new red hematite-colored bezel insert. It's a beautiful color that was chosen for its resemblance to the red dust on Mars, and we also see this color on the seconds hand. Inside the case, you will find Omega's newly-developed caliber 5622. This thermocompensated and highly accurate quartz movement has an average deviation is 0.07 seconds per day at 23° Celsius.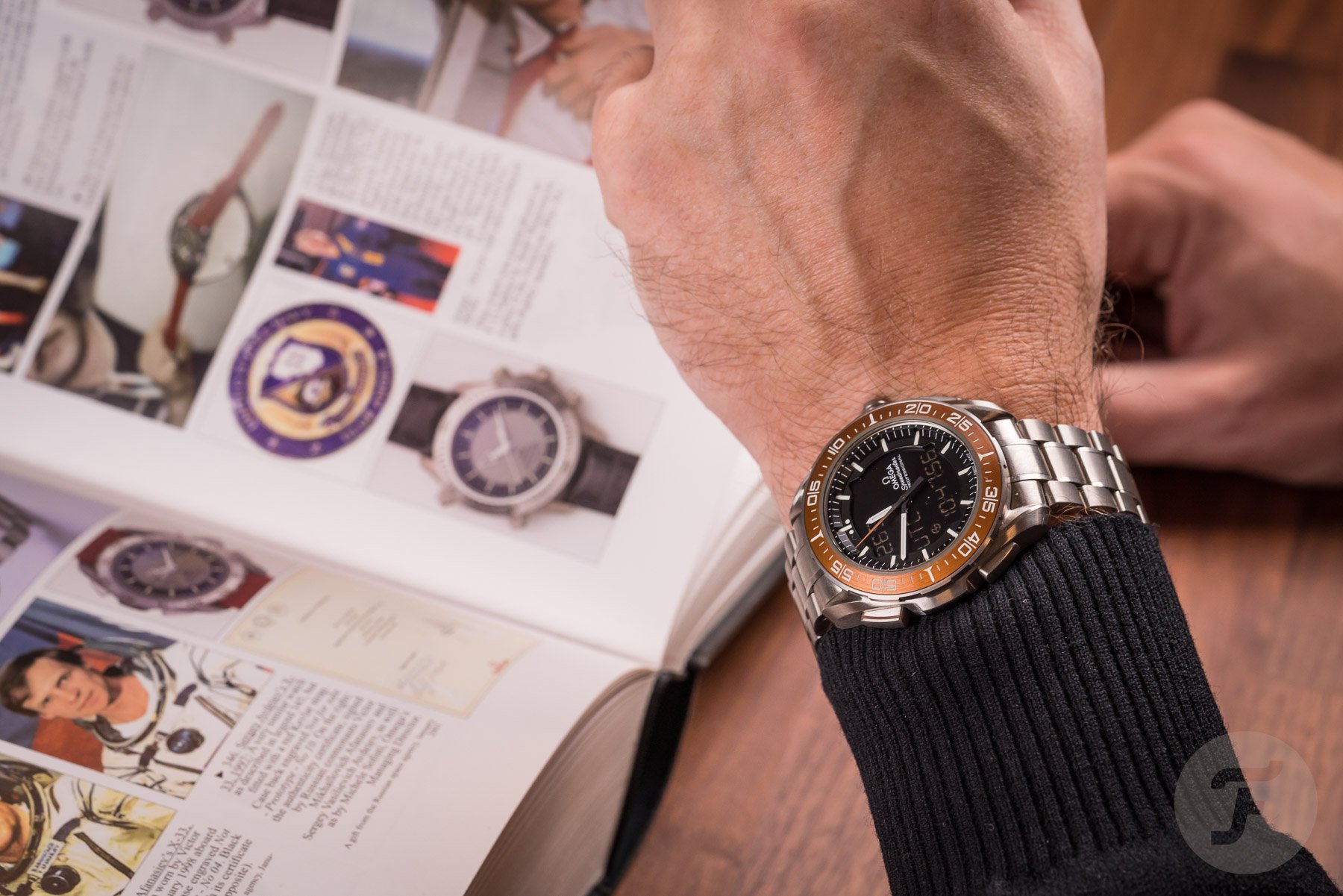 The newly developed Omega quartz caliber 5622
On top of the regular functions of the X-33 Skywalker, such as a mission timer, phase timer, and multiple alarms, the watch can show Mars time and comes with a solar compass. These two extra functions were the request of a project scientist working on ESA's ExoMars mission. After Omega developed the watch, it was sent to ESTEC (ESA Testing Center) for some rigorous testing. Additionally, ONERA, the French Aerospace Laboratory, did very important radiation testing to simulate the same levels of radiation found on board the International Space Station, on the Moon, and on Mars. Although this X-33 Marstimer will not be going to Mars soon, the fact that it was developed to do so makes it a super cool watch that can be yours for €7,500.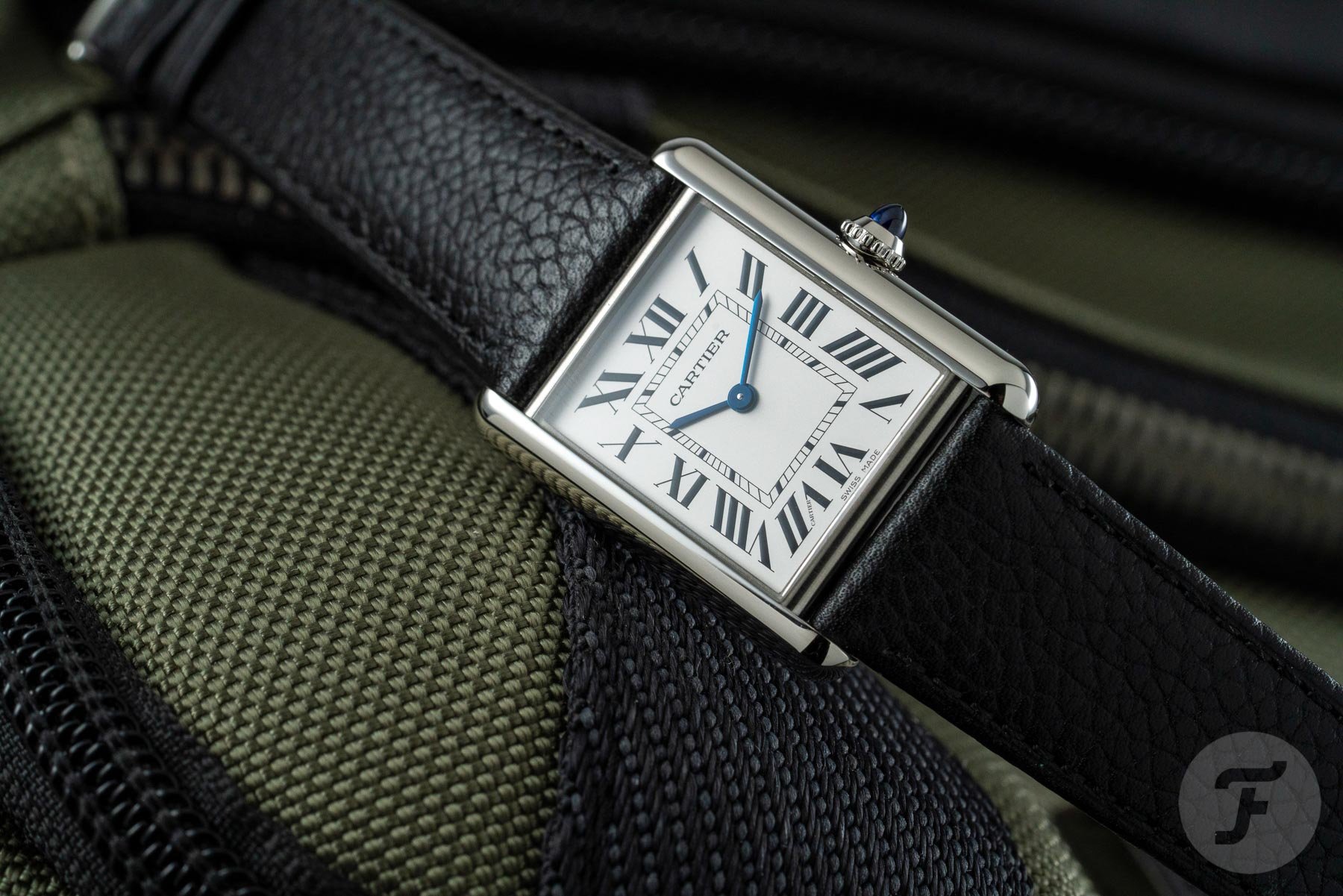 Cartier Tank Must
Cartier is the best example of a brand combining the world of luxury with quartz watches. And the brand uses slim quartz movements to come up with some amazing, stylish designs that are well respected all over. Now there are a great number of Cartier watches with quartz movements, but as a fan of mechanical watches first and foremost, I would never pick a quartz Cartier model that has a mechanical counterpart. Therefore, when choosing quartz, the Tank Must Large is the one I'd go for since there is no mechanical version available.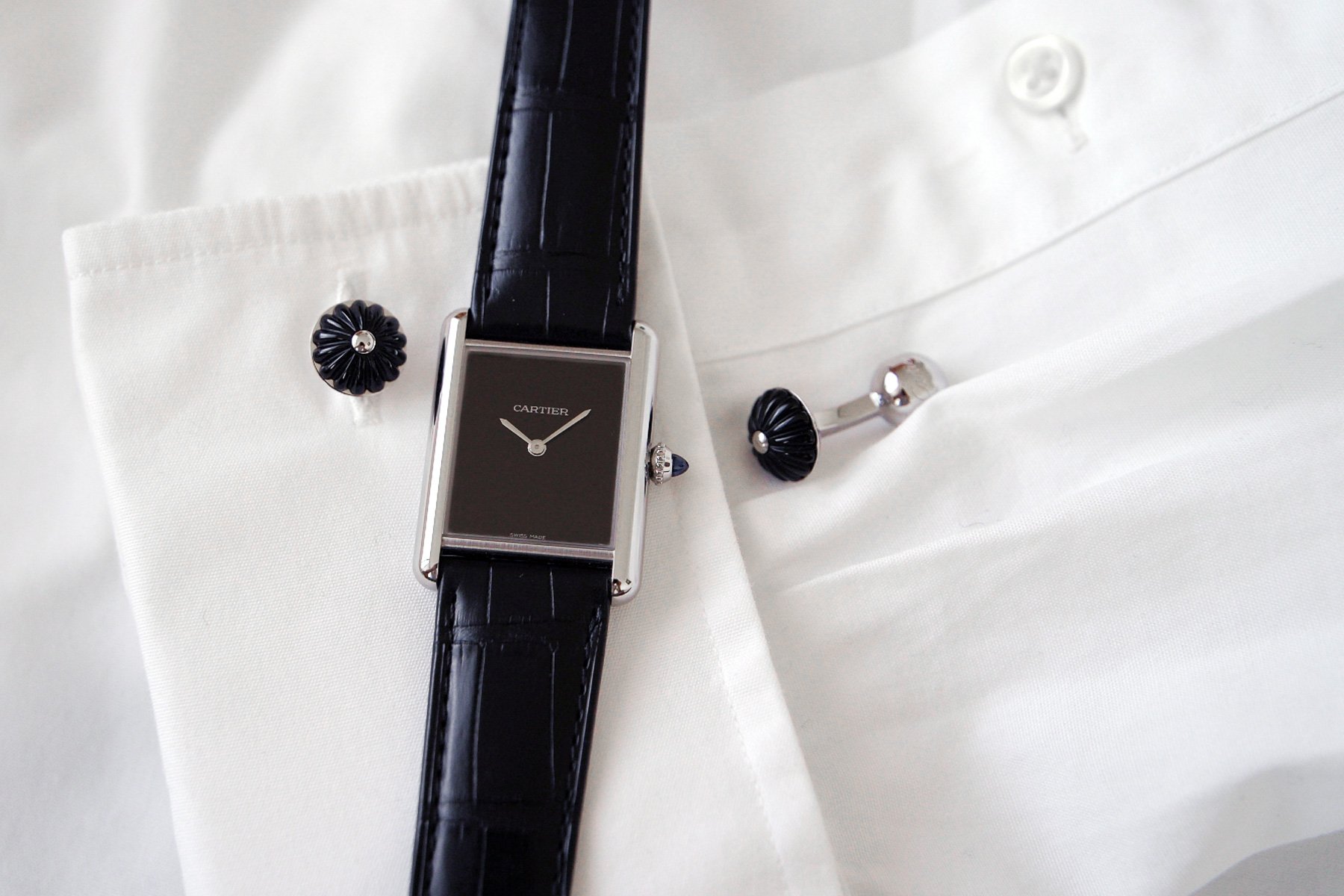 That said, within the Tank Must line, there are different sizes and multiple executions. I am a big fan of the colorful Tank Must series revived in 2021 to much critical acclaim. And last year, Cartier added a black version to the lineup. But there is also the classic Tank Must version with its silver dial, black Roman numerals, and blued hands. Depending on your wrist size, you can choose the Small model with a 29.5 × 22mm case or the Large model with a 33.7 × 25.5mm case. Both are just 6.6mm thick, making them super slim and easy to wear.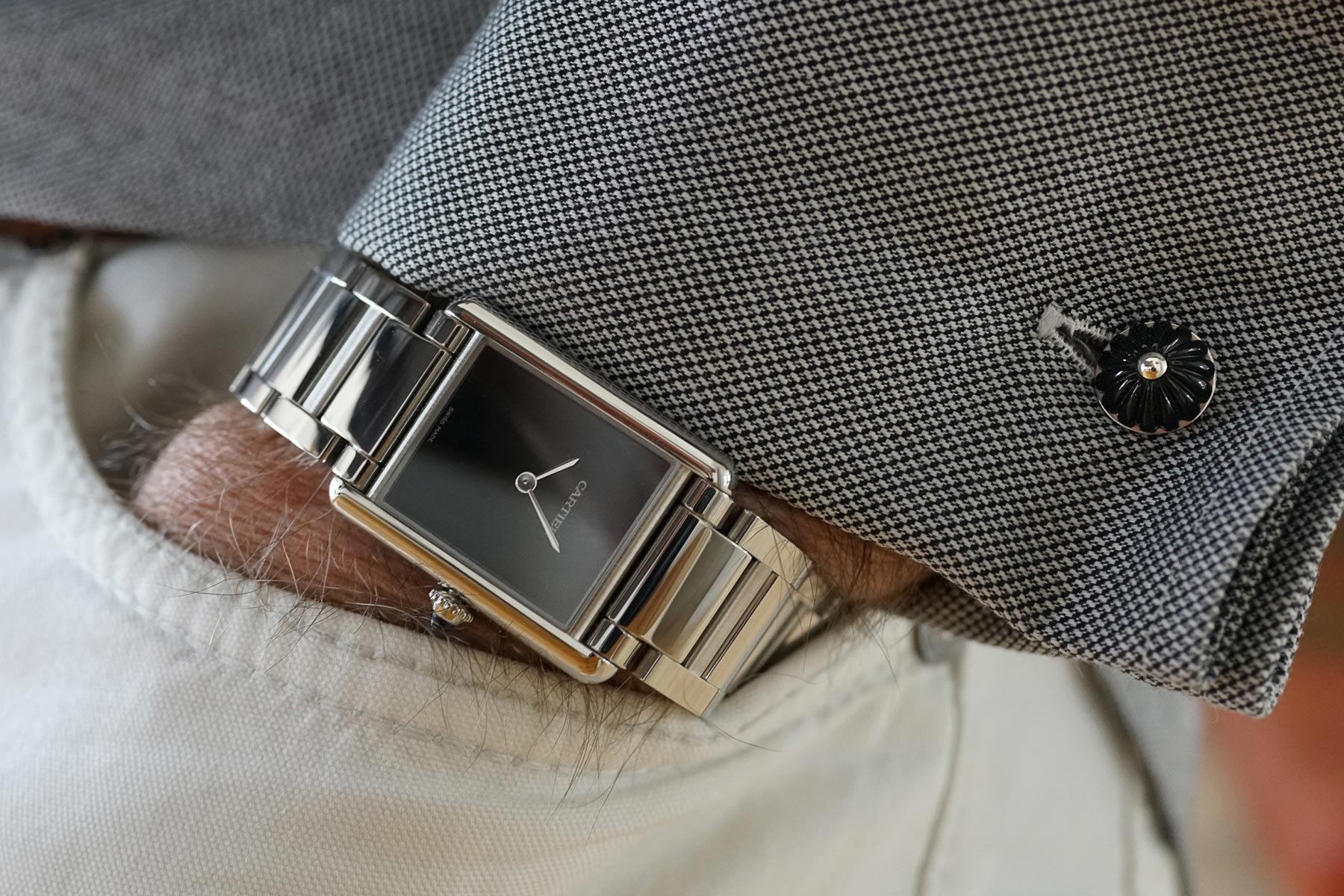 A "high autonomy" quartz movement
Both the Small and Large Tank Must models utilize a "high autonomy" quartz caliber. These movements provide a battery life of eight years, explaining the descriptor that Cartier chose. Depending on the execution, you'll pay between €3,200 for the small model on a leather strap and €3,850 for the large model on a steel bracelet. While the Cartier Tank Must might not be as technically interesting as the other watches on this list, its style is nearly synonymous with Cartier and partly made possible by the slim movements. My favorite is the black model on the bracelet, as you can see above. In terms of style, I think it's unbeatable.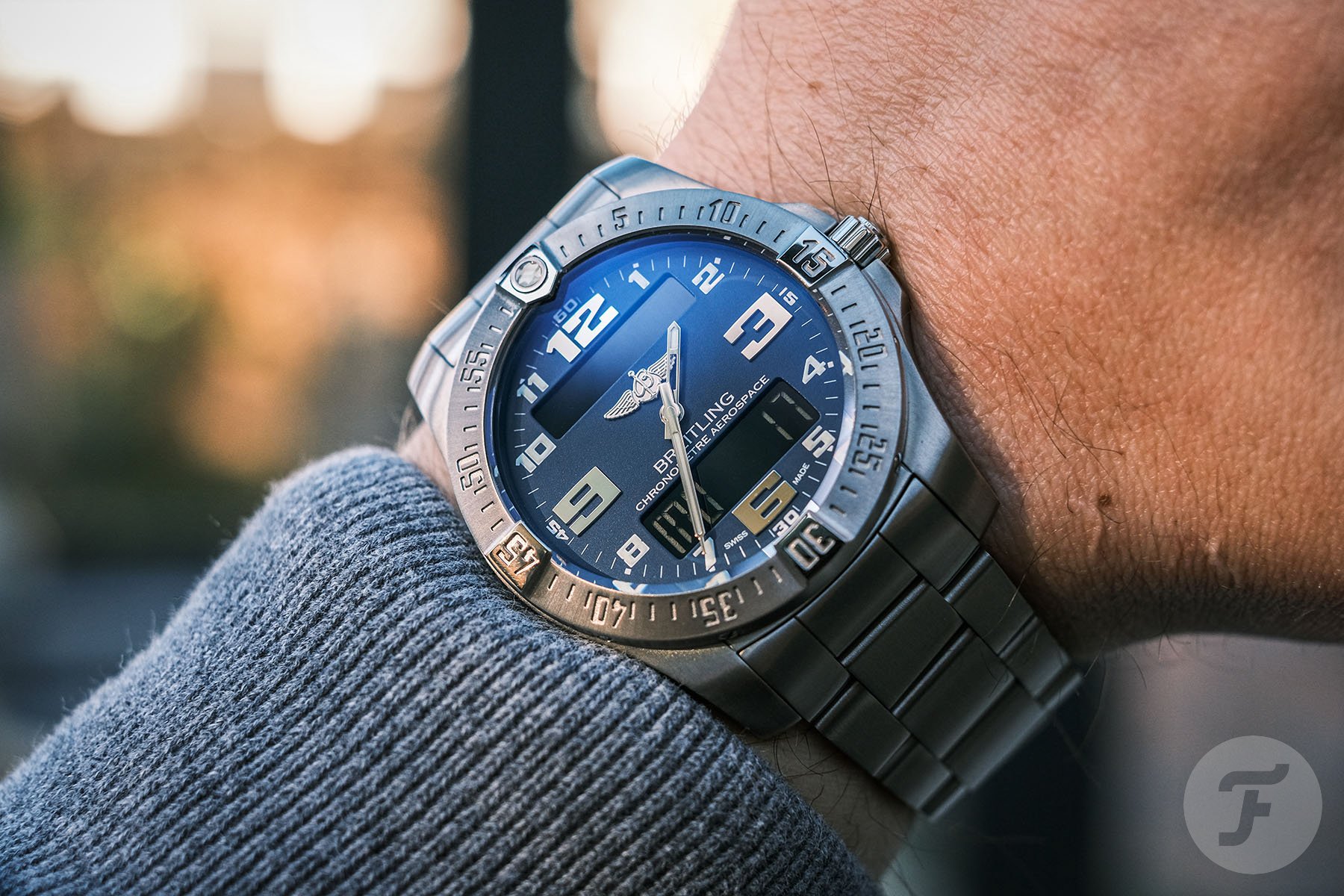 Breitling Aerospace EVO
If you are a regular reader of Fratello, you know that we are fans of the Breitling Aerospace. Quite a few members of the Fratello team own one, so it was a rather obvious pick. The use of Breitling's SuperQuartz movements makes these quartz watches special. In the current collection, these calibers power the Endurance Pro, Emergency, and Aerospace EVO models. The Aerospace EVO houses the SuperQuartz caliber B79. This COSC-certified chronometer is thermocompensated and maintains an accuracy of ±10 seconds per year. Additionally, the B79 allows a battery life of 3–4 years, ensuring that your Aerospace EVO is on task for a significant amount of time.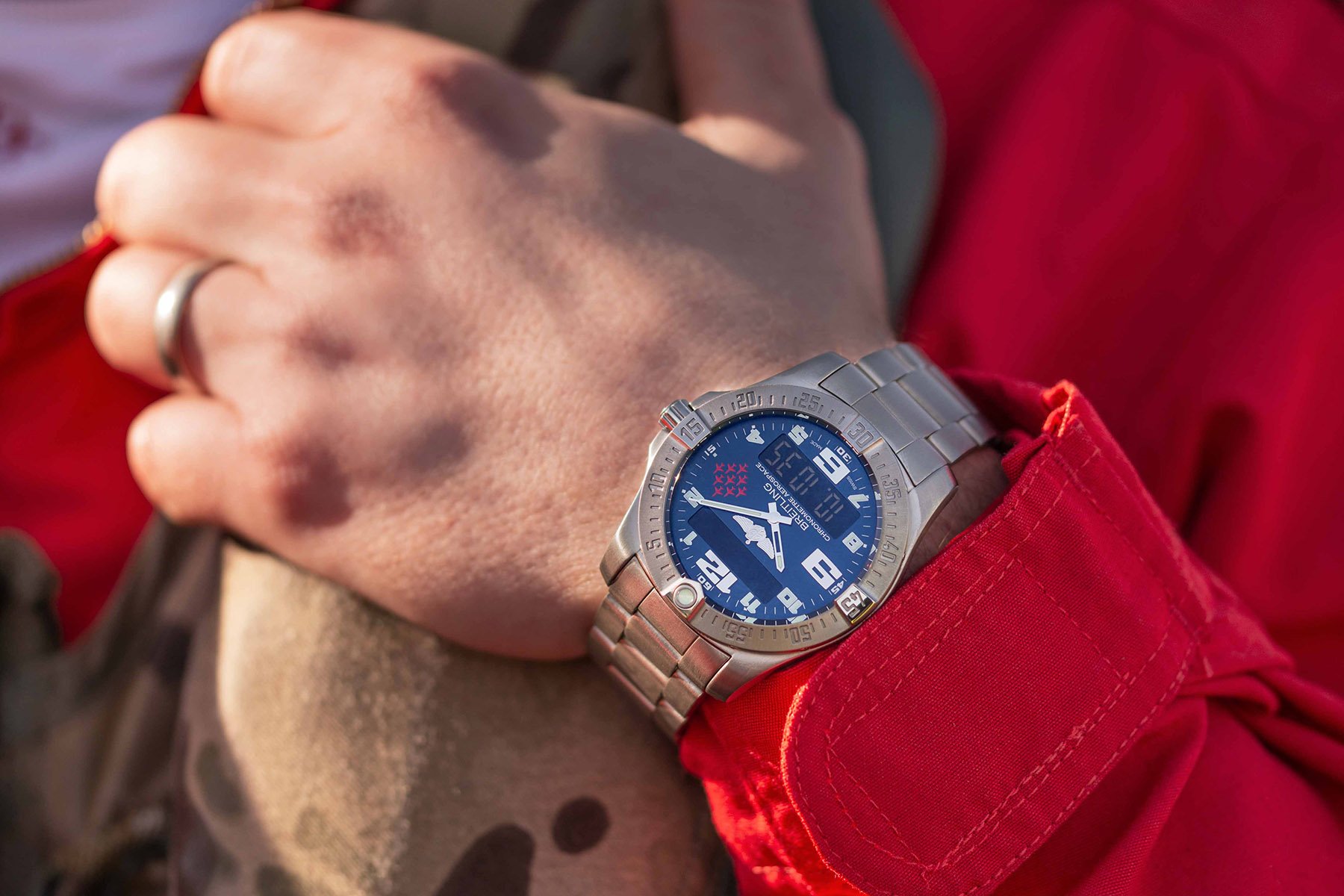 The first Breitling Aerospace debuted in 1985, and since then, the model has undergone quite a few changes. Today's Aerospace EVO features a titanium case and bracelet. The case measures 43mm in diameter, is 10.8mm thick, and has a 22mm lug spacing. The watch has a set of functions, including a chronograph, countdown timer, second time zone, alarm, and minute repeater. There is a choice between a blue-dial and a black-dial version on a bracelet for €4,250. If you like your Aerospace a bit stealthier, you could also opt for a black DLC version. That one comes on a black rubber strap and will set you back €5,100. The Breitling Aerospace is one of those quartz watches that has long stood out in the luxury watch industry. Almost four decades after its introduction, it hasn't lost any of its cool factor.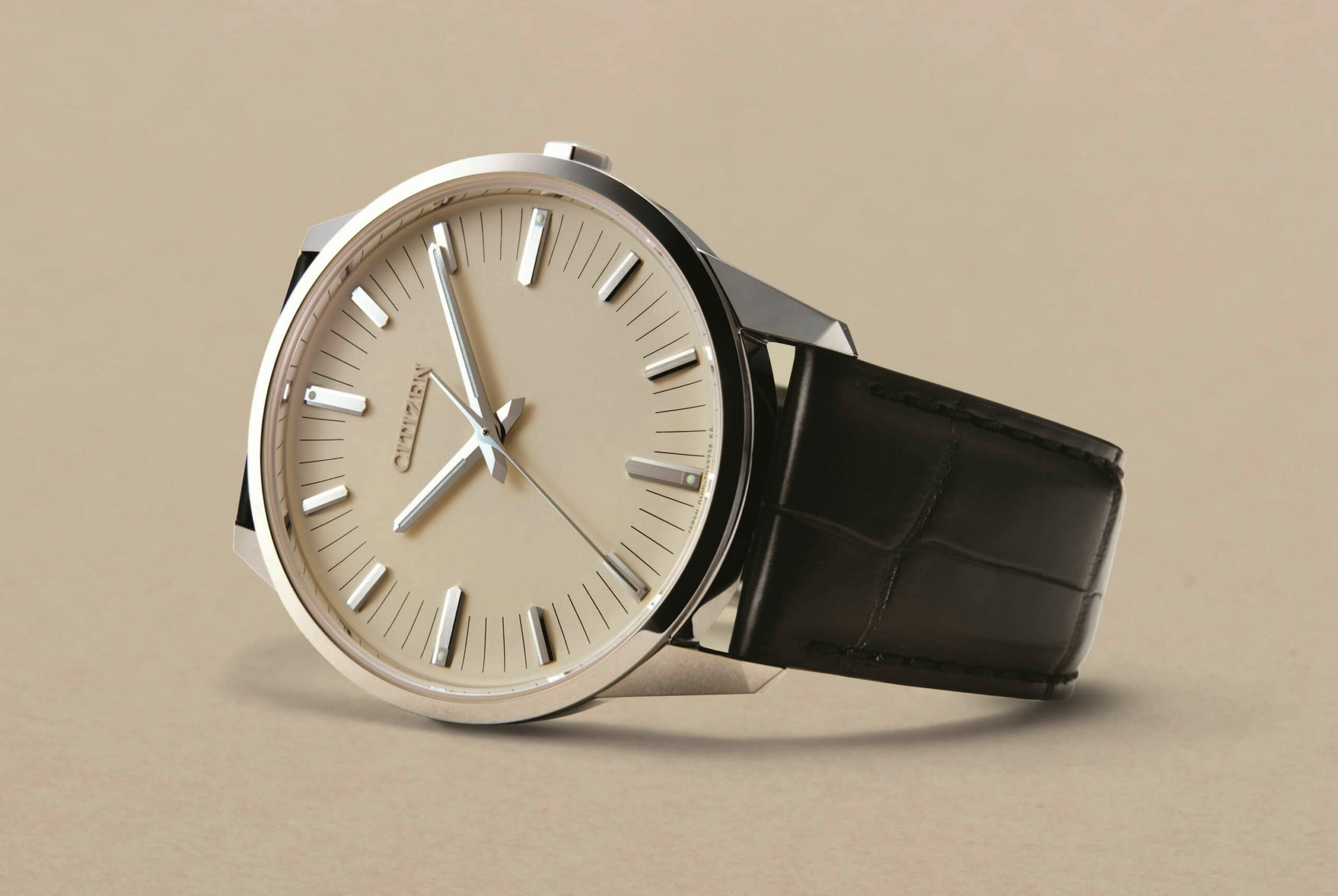 Final thoughts on the best quartz watches that you can buy new today
There you have it — a small walk through the quartz part of our watch world. In no way is this list complete or definitive. A remarkable brand missing from this it is Citizen. The brand has always pushed the accuracy envelope with great results. It wasn't even that long ago that the brand introduced the two spectacular Caliber 0100 models in white gold and titanium. They are known as the most accurate solar-powered watches in the world, with a deviation of ±1 second per year. But these limited editions are not in production anymore, and neither are the famous Chronomaster quartz models. Furthermore, the Eco-Drive One models are missing the cool factor in our opinion.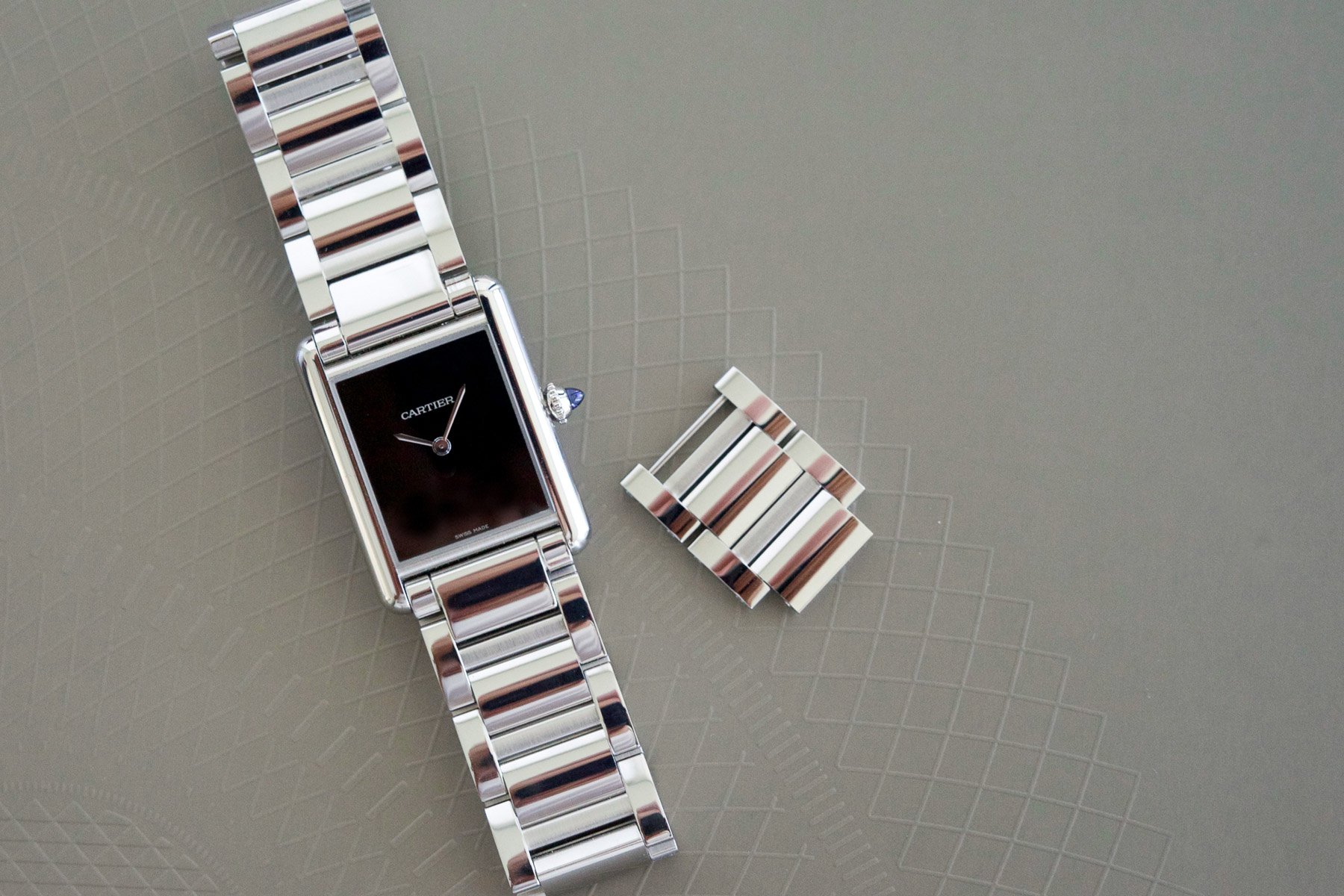 As is always the case with lists like these, a wide variety of other watches could have been featured. That's why this serves as the starting point of a bigger discussion. Let us know in the comments section below what watches you think should have been on this list. We will see you next week for another Top 5!