Goodbye Hype, Hello Classics: How To Circumvent Overhyped Watches And Build A Vintage Watch Collection
Is a confrontation with hype inevitable when building a collection full of classics? What a year of writing about vintage watches has taught me.
In the words of the almighty Chuck D of Public Enemy, "Don't believe the hype, it's a sequel. As an equal, can I get this through to you." The words are just as powerful in the context of today's world of watches. I am well aware that debunking hype is actually preaching to the choir here at Fratello. But we sometimes have to deal with the effects of hype, even in the world of vintage watches. Luckily, there are still so many great watches with equally amazing stories that are not affected by their show-off factor and social media craze. During my 12-month journey writing Fratello's Buying Guides, I found that sometimes it's hard to deny hype. As the series draws to a close, I'd love to share some thoughts on what some of the highlights are and what my picks would be.
When Rob, Robert-Jan, and myself first started thinking about a Buying Guide series, we had no idea what it would turn into. I had a simple desire to write about some icons from the past, sometimes forgotten and sometimes praised. Rob and I came up with a simple format that gave the articles a sense of direction. Furthermore, Robert-Jan and I discussed a list of brands we wanted to cover, and just like that, the series was born. It turned out to be a great and rewarding experience thanks to the great feedback and interactions with you, the Fratelli. My sincere thanks for that. On top of that, the series has changed my outlook on some of the best vintage watches. That's why I would like to share some of the possible options to start or expand a collection with brands, watches, or themes that are still affordable.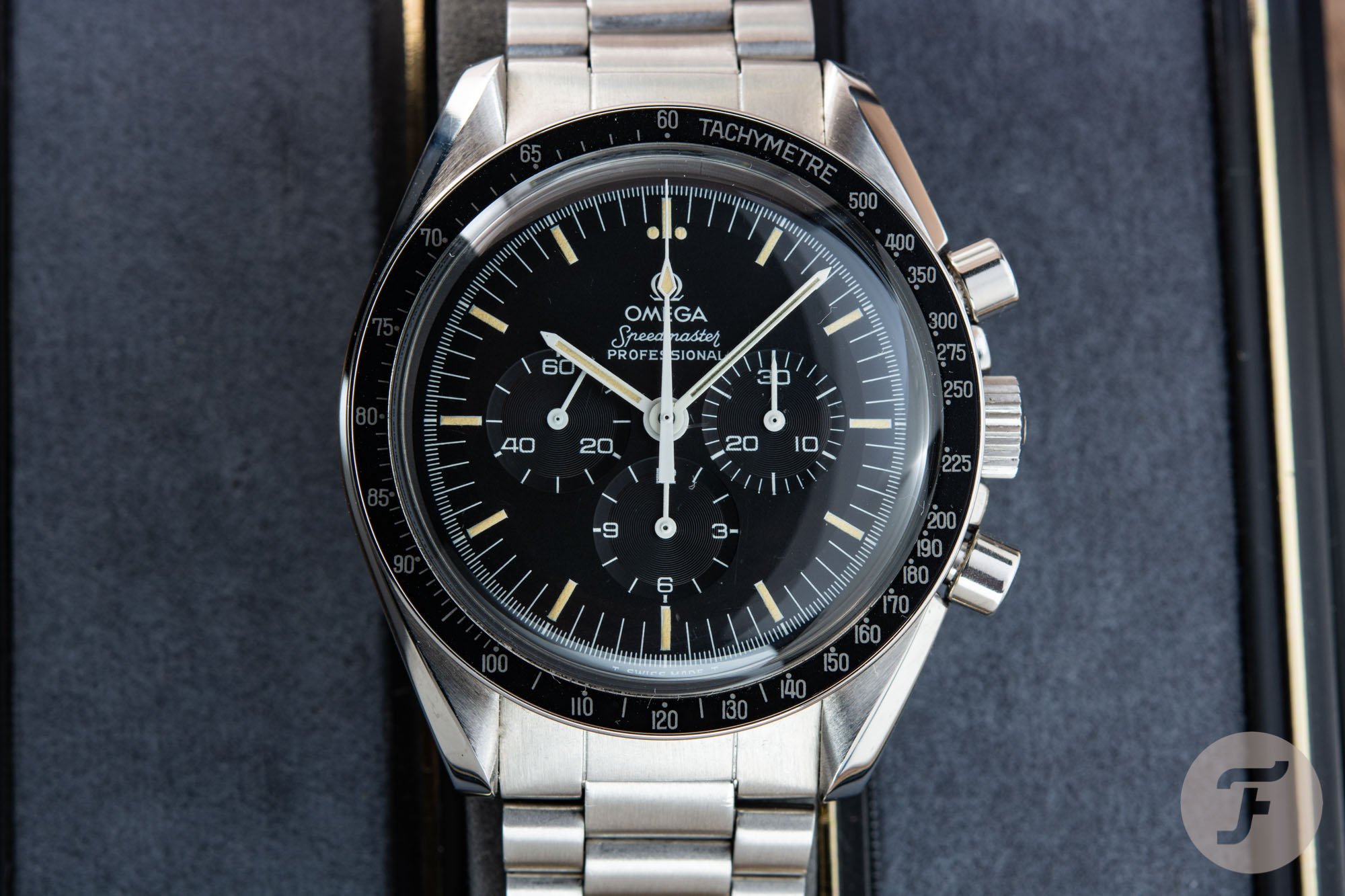 Going to the Moon is popular
Some twenty years ago, when I started getting seriously interested in watches, I quickly found out that two compelling watch stories really interested me. The first was the story of the Omega Speedmaster. I mean, how could it not if you have fellow Fratello members Robert-Jan and Gerard around? But the first watch on the Moon… you simply can't beat that. As a result, I will definitely add more Speedmasters to my collection.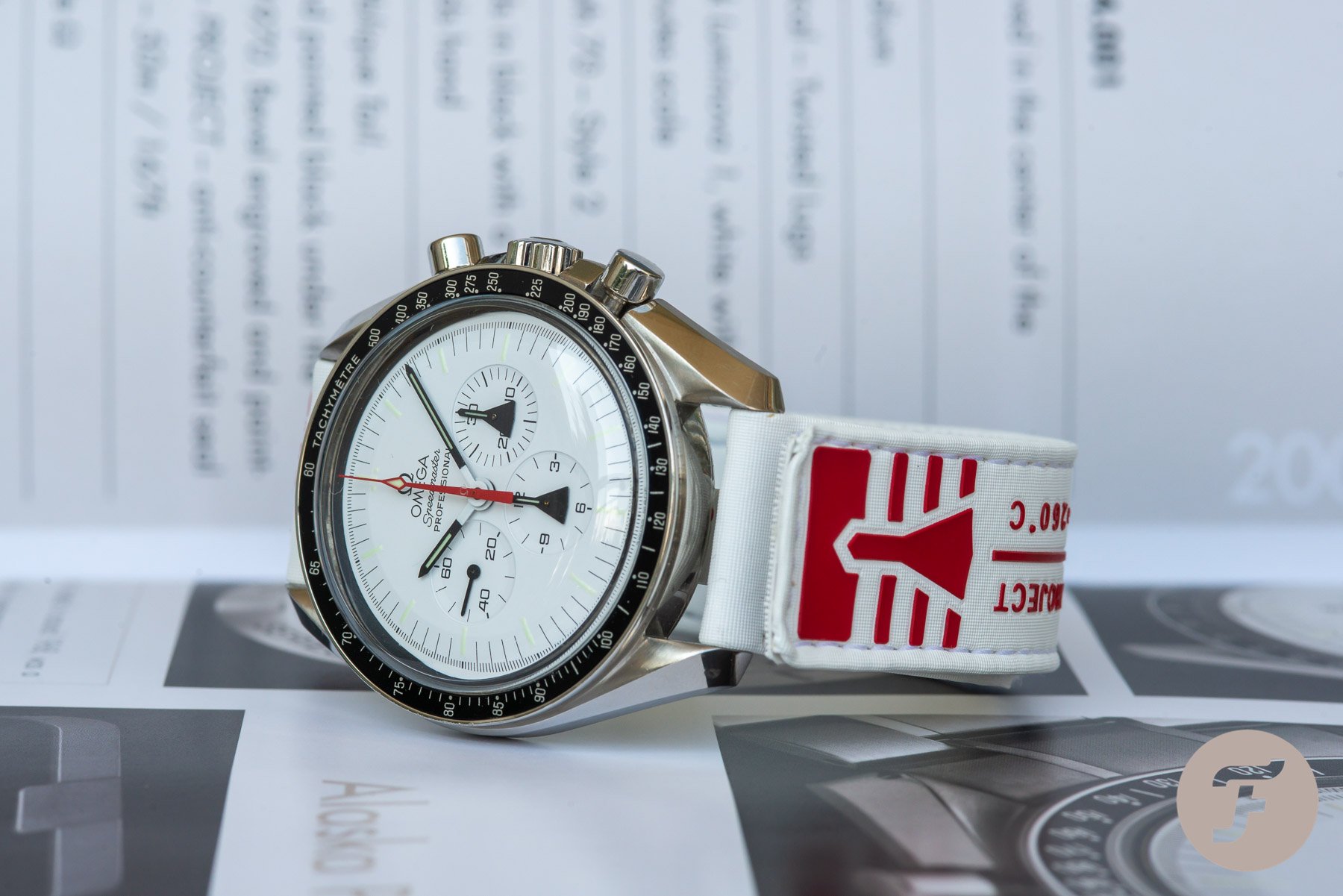 The first will be the current Moonwatch that will hopefully be on my wrist soon. The second addition would be a Speedmaster from 1977, my birth year. Finding a good one will be a challenge, and finding a good one for a reasonable price might be an even bigger challenge. Then there is the Alaska Project, which I absolutely adore, as well as the Speedmaster Racing. As you will understand, it's an expensive wishlist. Speedmasters are hot property, and the hype surrounding some of the special editions has really taken off. The best example is the second Snoopy release from 2015, with asking prices starting at €45K.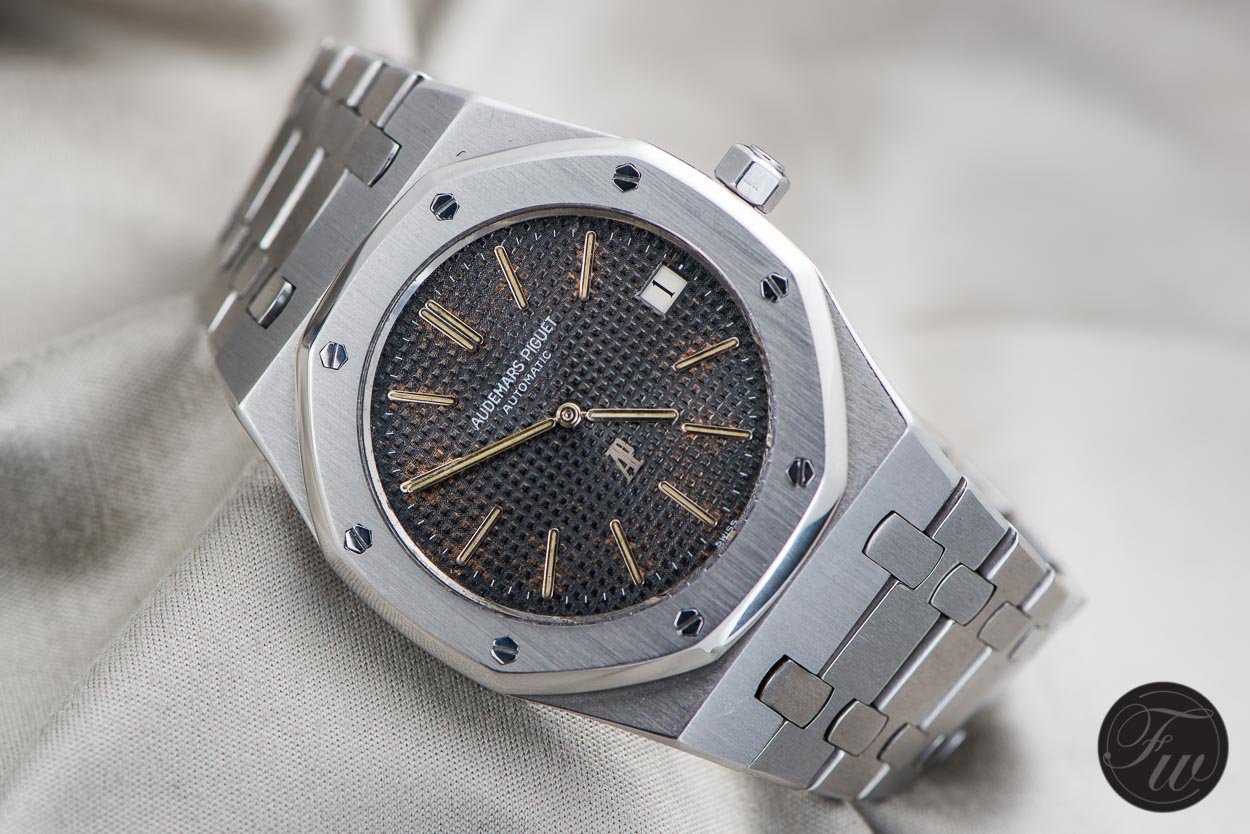 The going rate of a kidney
But it's no comparison to the second story I love so dearly. This compelling tale relates to my personal interest in design. For as long as I can remember, I have always been interested in the aesthetics of things. From architecture and furniture to clothing and watches, looks are the first thing I take in, and they weigh heavily on my decision to buy something. It's exactly why Gérald Genta's story has always greatly appealed to me. Around the time I started getting interested in watches, I also started working for a design agency, and I found out more about the details of Genta's brilliance.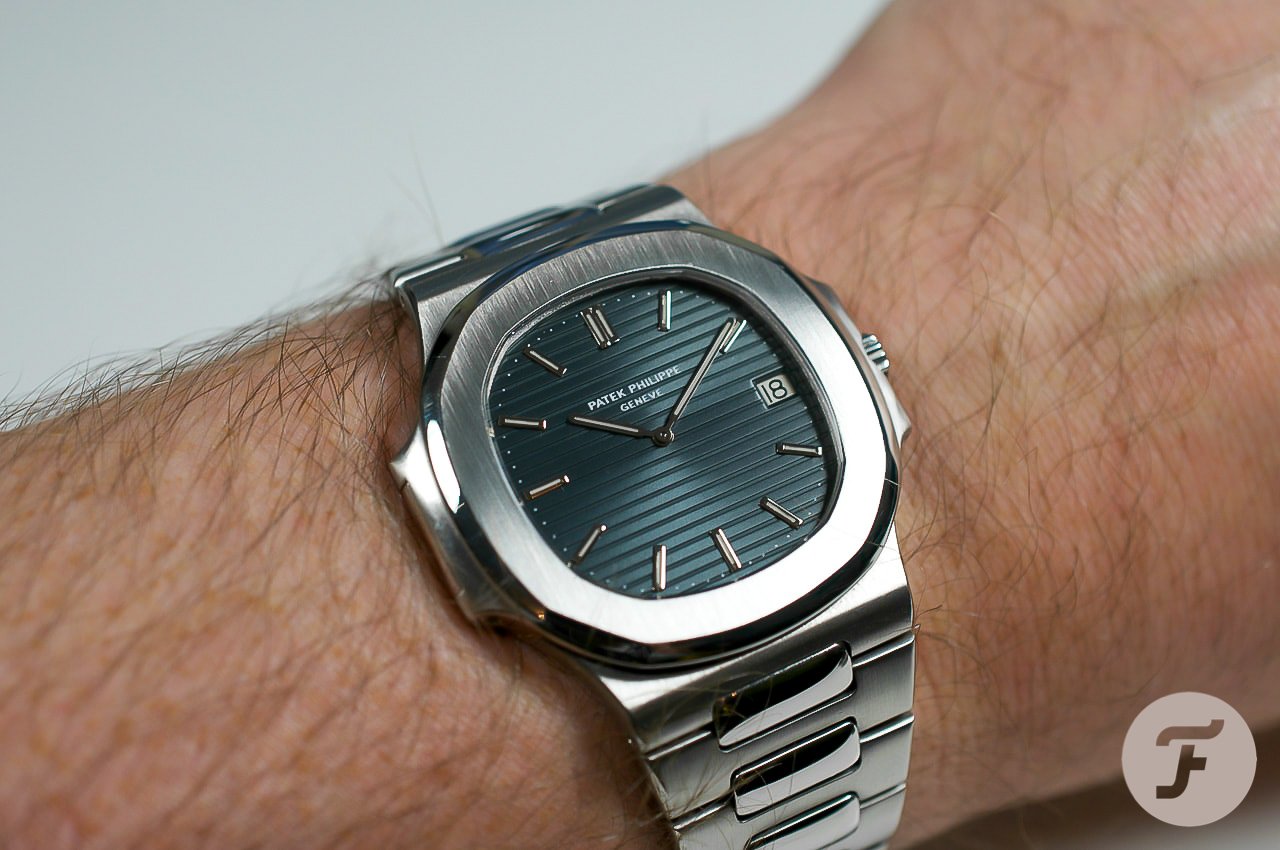 It's why owning any of Genta's originals was always my second wish for my collection. But I always knew this was quite possibly going to be a lifelong dream. As long as I have been a fan of the watches, they have always been expensive. But "within possible future reach" turned into "complete madness." Nowadays, I would have to sell my house to get all three. And I don't know what kidneys go for these days, but selling one of them probably doesn't even get me a Royal Oak ref. 5402 or a Nautilus ref. 3700. These historical icons have also been affected by the hype surrounding all Royal Oak and Nautilus models. So I waved the wish to own one of them goodbye, and I started learning about different options through the Buying Guide series.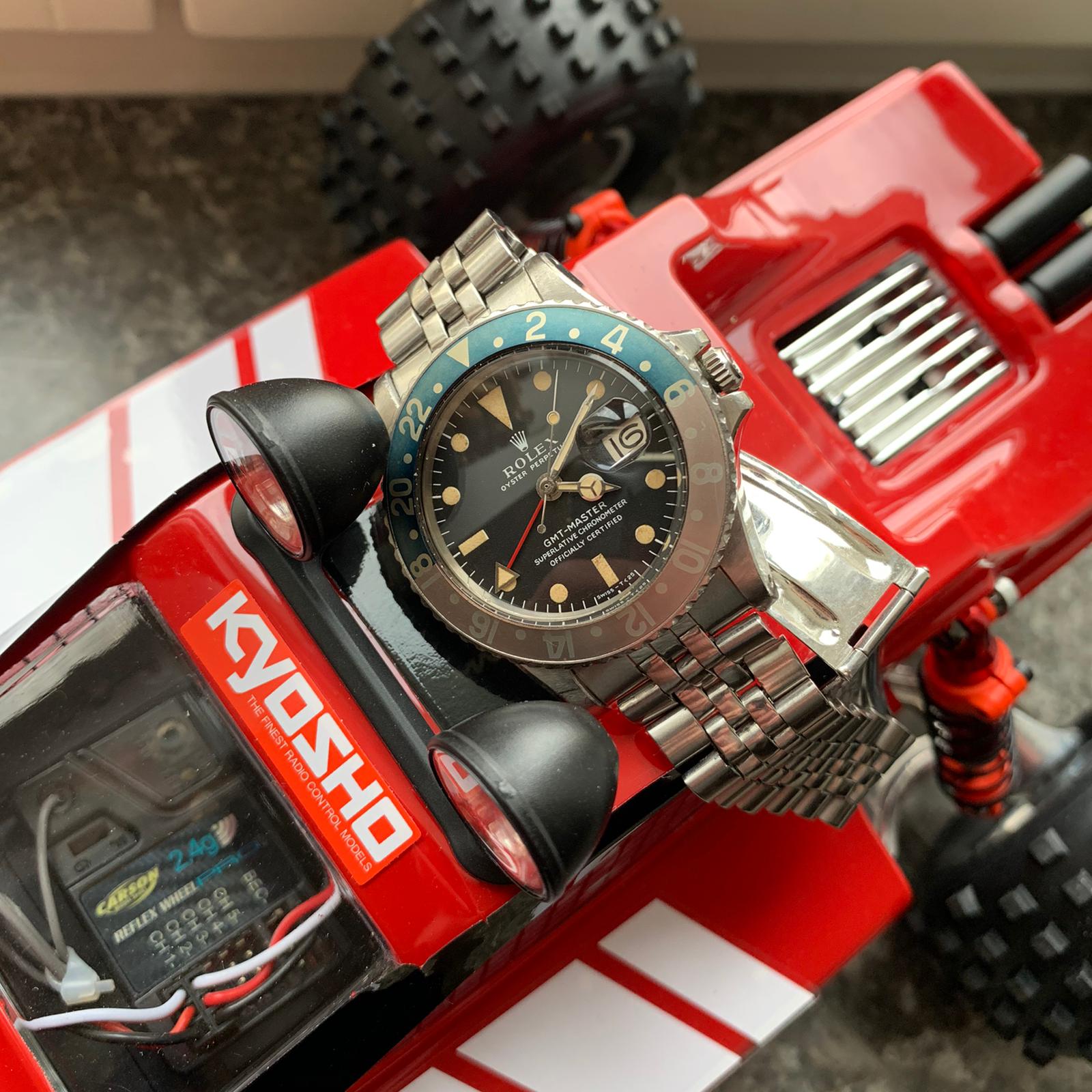 Falling for the Rolex hype
There are tons of ways to start collecting, from single models, movements, or designers to specific brands, icons, or even a small collection with one of each style of watch. That last option has become increasingly appealing, I must say. One chronograph — the Omega Speedmaster, either the current one or a ref. 145.022 from 1977, one diving watch — the Rolex Sea-Dweller ref. 16600, one GMT watch — a heavily beat-up Rolex GMT-Master ref. 1675, and one watch in precious metal — a great-condition yellow gold Rolex Day-Date ref. 18238 with a black dial and a President bracelet. Just four watches and I'm good to go.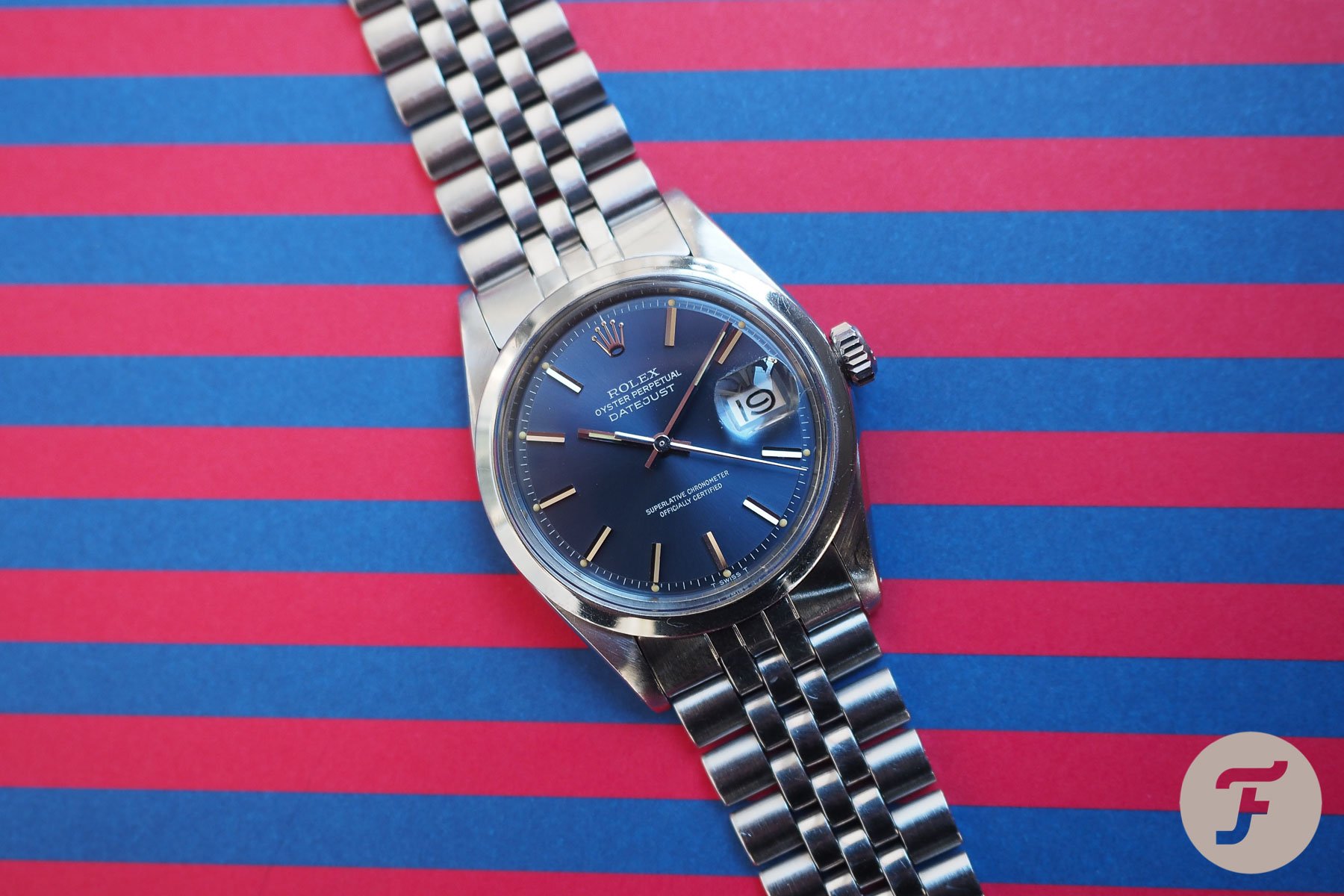 While I am very serious about my love for these particular watches, I know that this is not exactly avoiding the hype, so I say this with a big smile on my face. But while I have said goodbye to buying a new Rolex over list price, the vintage charm of many of the brand's pieces is still brilliant. If anything, that became clear as I wrote the Buying Guide articles. Despite the often ridiculous prices, it is hard to deny the brilliance of so many Rolex watches. It is why, behind my smile, is a serious love for the vintage pieces from The Crown. And if you would not like to spend a fortune on a Rolex, the Datejust is still a great pick to serve as a brilliant daily wearer. It can be yours for well under €5K if you are not after the box and papers.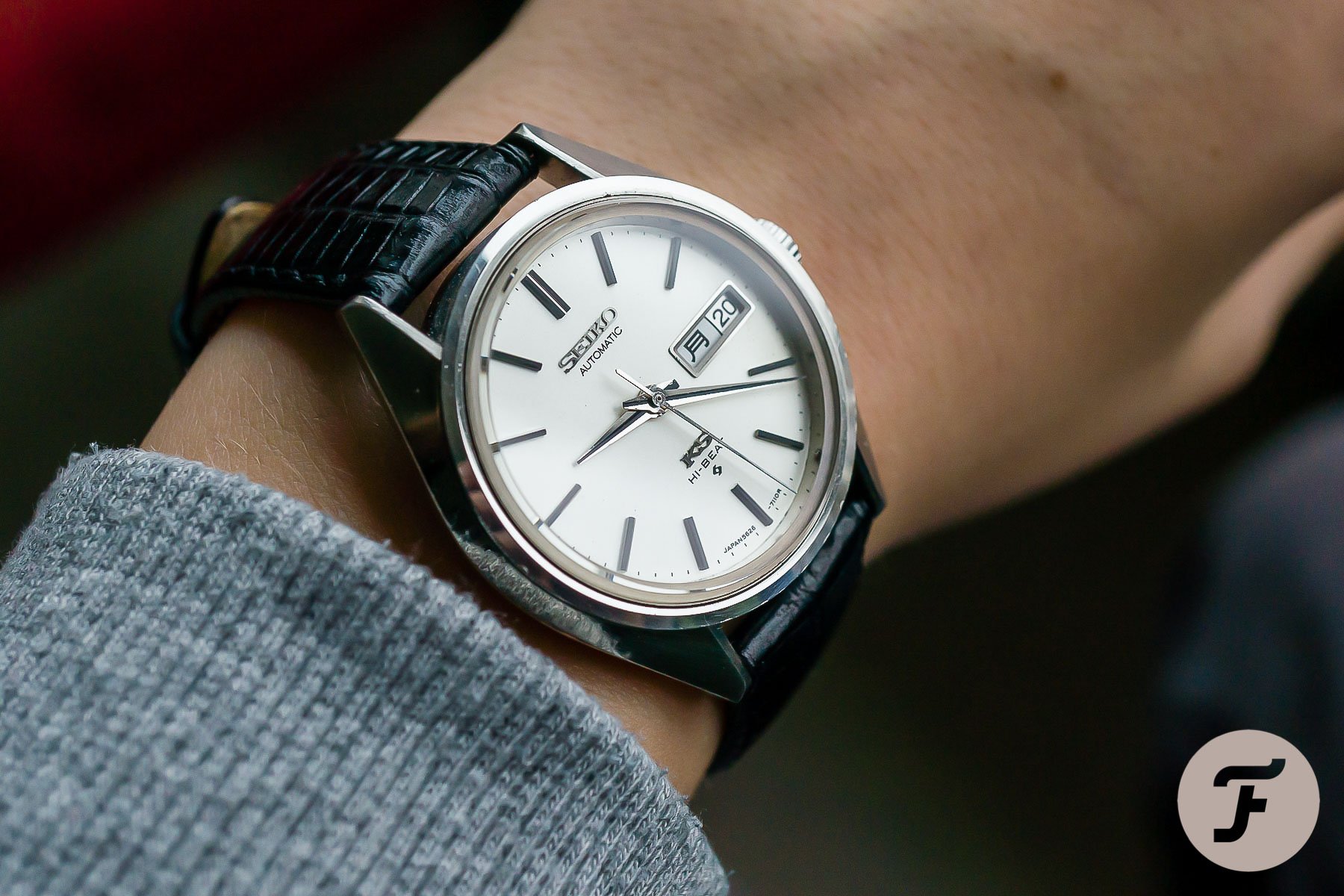 The underappreciated Grand Seiko and King Seiko
Now that Rolex is out of the way, let's focus on some other great possible additions or watches on which you could base a vintage collection. The two brands that stood out all the way through writing about vintage pieces were King Seiko and Grand Seiko. The story of both brands on their mission to create the best watches in the world during the 1960s and the 1970s is intriguing. The results that came from it are simply incredible. The design, the hi-beat movements, the accuracy, the finishing — it's all top-notch. And the remarkable thing is that vintage Grand Seiko and King Seiko watches are not as expensive as many other famous Swiss brands. At the same time, they surpass them in a lot of ways.
Only a couple of weeks ago, we saw the introduction of the new King Seiko models. I would suggest checking out vintage King Seiko watches as well. Have a look at the incredible 44KS, 56KS, and 61KS models. You can get them at better prices than the new ones, and they bring that vintage '60 charm. You can pick up a vintage King Seiko between €750 and €1.5K. Grand Seiko models are a bit more expensive, depending on your preferences. Many famous vintage models go for roughly €1K to €2.5K. If you are after the incredible Grand Seiko VFA models, those could go up to €10K. But then you are buying the absolute best vintage pieces there were. For me, one thing is clear: you need at least one vintage King Seiko or Grand Seiko model in your collection. Mine will be the Grand Seiko 6146-8000.
The affordable Swiss icons
Let's move on to some of the biggest affordable Swiss icons. While prices for vintage pieces have generally gone up, some amazing watches are still available for around €5K, and they would be incredible additions to any collection. I was surprised to see some fall within that range, knowing how popular vintage watches are. Let's start with one of my absolute favorites, the Breitling Top Time ref. 810. I love the Mark 1 series with its beautiful 38mm case, its characteristic chamfered lugs with a nice 21mm lug width, a super clean reverse-panda dial, and the famous hand-wound Venus 178 column-wheel chronograph movement. That can be yours starting around €5K. While the later Mark 2 versions lost some of their character, they start at around €4K. Both are a steal compared to some of the other Breitling models from that time.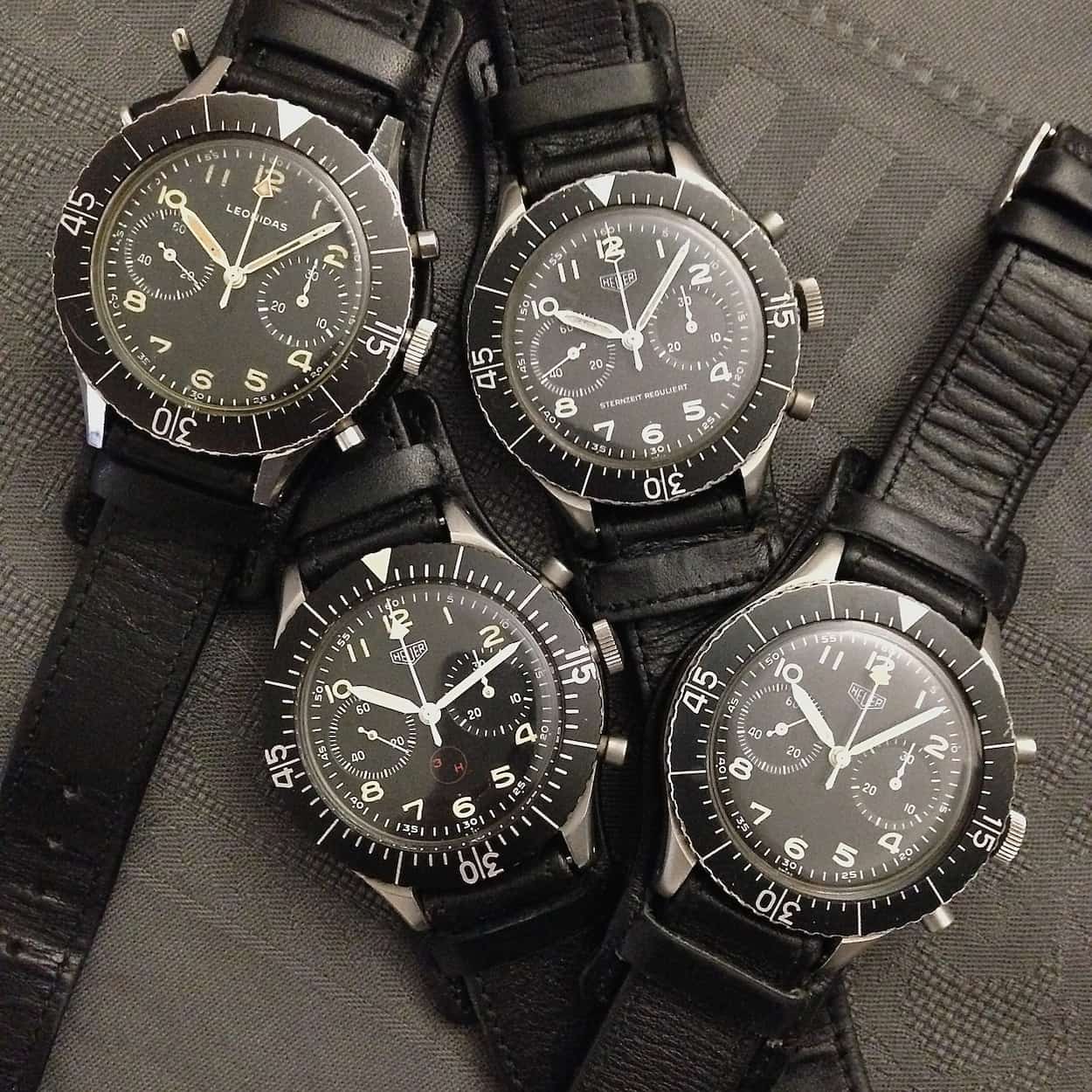 A second great watch, or better, series of watches, is the Heuer Bund Chronograph from the 1960s. As some of you will know, Heuer produced a series of three different versions. The regular ref. 1550 SG comes with a modern-sized 42mm case, great vintage military looks, and the hand-winding flyback chronograph Valjoux 230 movement. The movement was part of the famous Valjoux 72 family. You can get this classic chronograph starting at roughly €4.5K.
Even more affordable Swiss icons
Maybe less of an icon in looks but definitely in name is the Zenith Defy series. To my surprise, Zenith re-issued the classic Zenith Defy A3642 a couple of weeks ago. But if you are interested in getting the true classic, you can. It features a 37mm octagonal case known to enthusiasts as the "Miura" case. The A3642 was part of a series of Defy models, but this was the only one with the characteristic chunky markers. Try getting your hands on the second generation as it features the Zenith caliber 2562. It's easily recognizable because it features the 28,000 ticking speed indicated on the dial. Combined with the beloved Gay Frères bracelet, it's truly emblematic of the Zenith brand. Expect to see prices between €750 and €2K.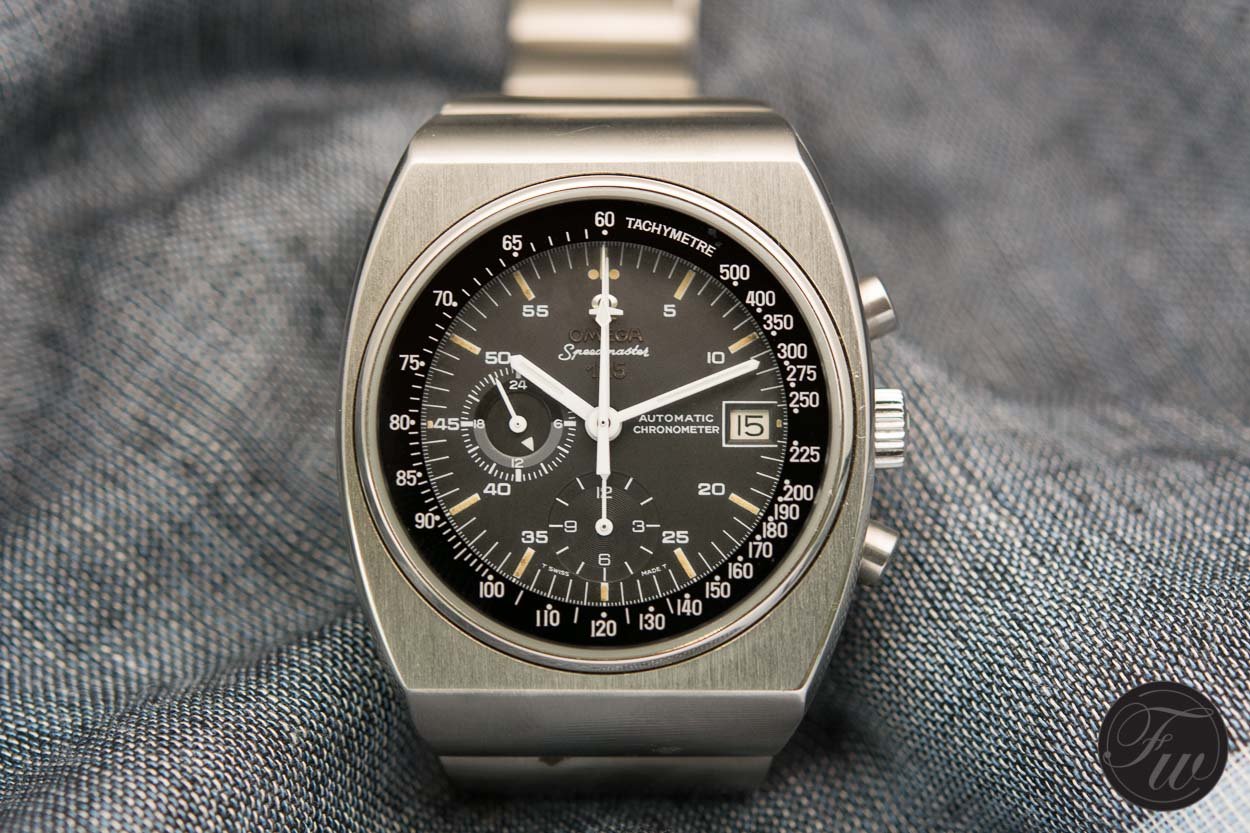 One of the Speedmasters that has not yet become really expensive is the Speedmaster 125 from the 1970s. This watch, created to celebrate the 125th anniversary of the foundation of Omega in 1848, is known for its weight and rectangular shape, measuring 42mm in width and a whopping 51mm in length. Not everyone can pull that off. With its characteristic integrated bracelet and Omega caliber 1041, this is a great watch for roughly €2.5K to €5K.
One of my favorites of the entire series is the Omega Automatic Seamaster 60 ref. 166.062. This transitional model features a modest 37mm case with an oversized crown. That's why it is also known as the Seamaster 60 Big Crown. While it's not a serious divers watch, it is a seriously good-looking watch with its blue-and-white dial and stylish bezel. It features an automatic Omega caliber 565, and on the bracelet, this is one of the most stylish Omega watches from the 1960s. Prices start at roughly €2.5K and move up to €4K.
Seiko always delivers
If you are looking for something more affordable on which to build your collection, Seiko never fails to deliver. While some of the Seiko divers from the 1960s have become seriously expensive, there are still some great gems out there. One of the best for me is the Seiko 5717 Chronograph. It was part of a series of two single-pusher chronographs that Seiko released just after the 1964 Tokyo Olympics. While the ref. 5719 has the more characteristic look, the ref. 5717 is more contemporary. This great Seiko classic features a nice 37.5mm case and a bezel you will actively use to measure the time in conjunction with the chronograph. You should be able to get one for roughly €750 to €1.5K.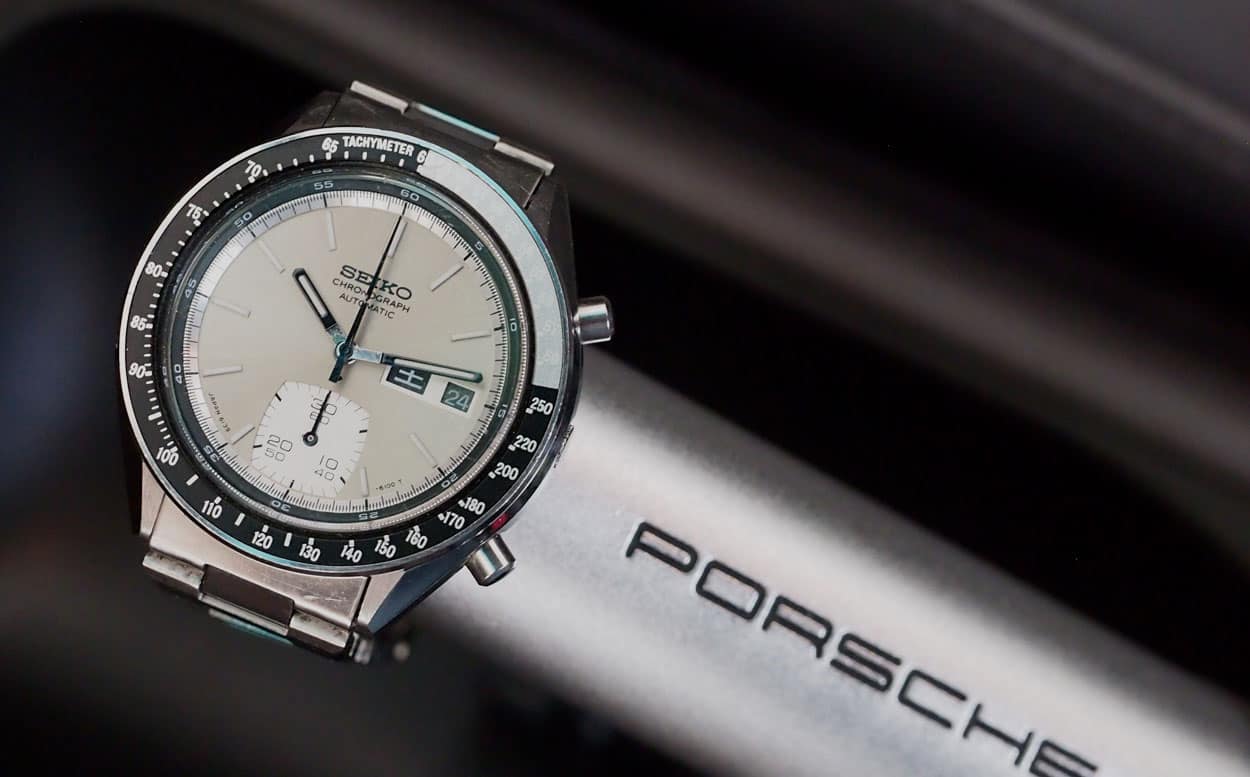 The Pogue stands out when it comes to the famous Seiko 6139 models. You can get it for a reasonable price, but be careful to find one that's fully original and in good condition. My pick, however, would be the Seiko 6139-6040 "Silver Ghost" from the 1970s. This will probably be my first affordable vintage timepiece after I pick up the current Speedmaster. While many find the watch rather boring, I love the often faded bezel because it's a perfectly quirky detail on an otherwise rather monochromatic watch. That type of detail really speaks to me. It features a 40mm case with the famous Seiko automatic 6139 movement inside. It's a real classic that I hope to buy between roughly €500 and €1.5K.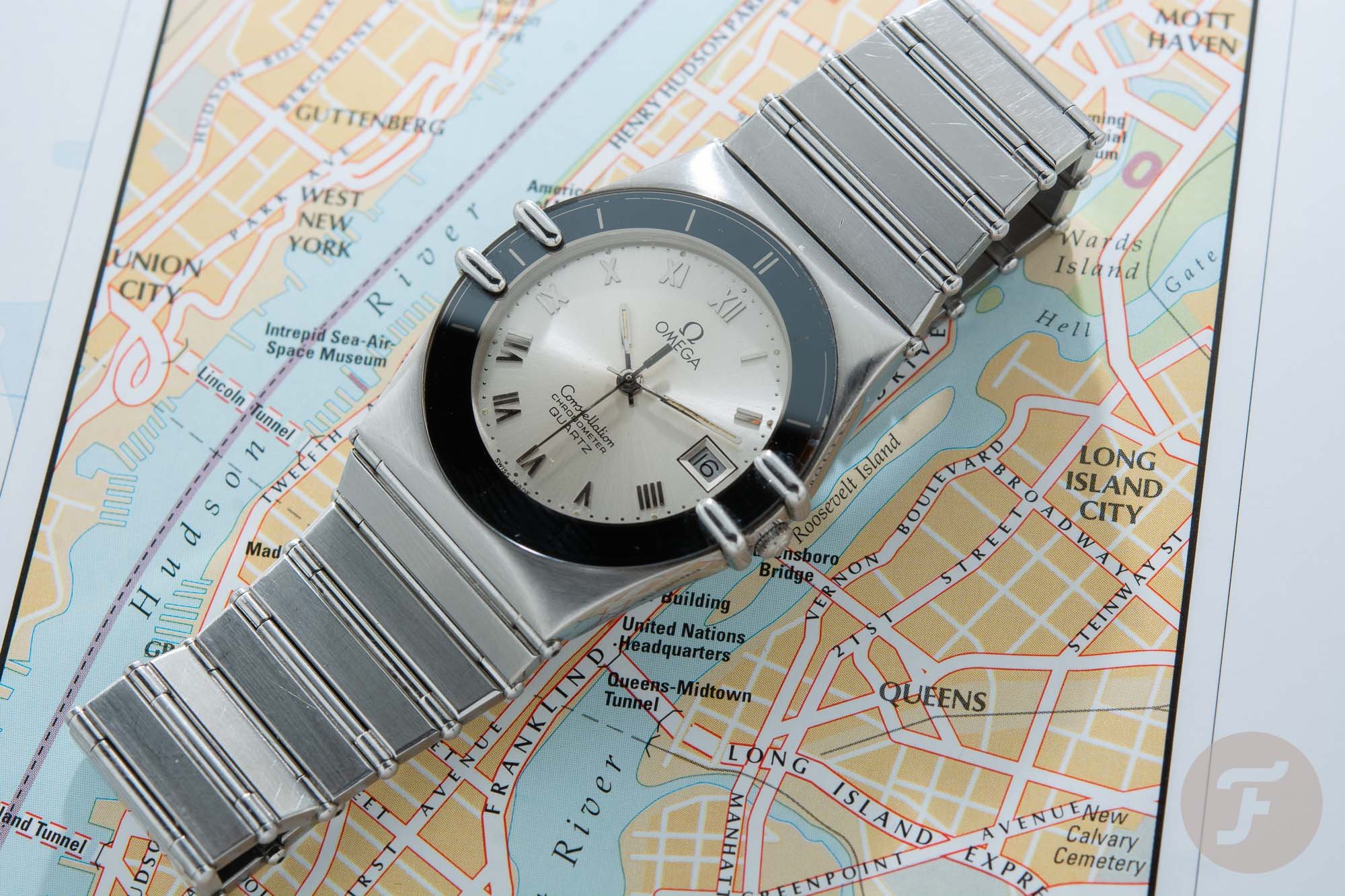 Get ready for the 1980s
The 1980s — the decade of decadence. A decade full of bad taste, but also a seriously cool one. Can you imagine building a collection of cool watches from the 1980s? I'll focus on this one first. As some of you might know, Robert-Jan and I share a love for the Omega Constellation Manhattan. While RJ loves multiple generations of the watch, I prefer to focus specifically on the first-generation Constellation Manhattan with the signature claws that have an actual function. I would love to eventually buy all the different variants, including the full gold one and the hard-to-find automatic version. Robert-Jan and I will tell everyone that wants to hear it — and even those who don't want to hear it (sorry Lex) — how amazing these 32.5mm quartz Omega classics are. If there is one true collection I would love to own, it's the first-generation Constellation Manhattan.
Another icon from the '80s that comes in at a better price than expected is the Breitling Chronomat. The watch that saved the brand in the 1980s was the first watch in the new Breitling style after Ernest Schneider took over the brand. While it's widely known that they are not the best watches, historically, they are very significant. I specifically love the Breitling Chronomat ref. 81950. It looks amazing with a 39mm stainless steel case, a black dial, and a cool Rouleaux bracelet. This iconic piece will go for between €2.5K and €3.5K.
Finding the Genta spirit
Not too long ago, I wrote an article about my love for Genta's IWC Ingenieur. Prices for this iconic Ingenieur have gone up in the slipstream of the Royal Oak and the Nautilus. But in the late 1970s, IWC created another modern sports watch with an integrated bracelet. The IWC Yacht Club II ref. 3212 is a true gem that deserves more attention. It features a 38mm case with an octagonal bezel, and IWC equipped the watch with an automatic Jaeger Le-Coultre Caliber 9000 caliber. It's a beauty of a watch that goes for a lot of money nowadays.
But as was common in the 1980s, the quartz model was the actual top-of-the-line version. In the '70s, IWC produced the ref. 3012 for a short period, and that is incredibly hard to find. But that does not matter because the ref. 3312 from the 1980s is the one you want. It has a slimmer case, a slightly redesigned dial, and an updated IWC quartz caliber 2250. Essentially, it is a renamed ETA 955.112 that was also used for the quartz Ingenieur. Expect to see prices roughly between €2.5K and €3.5K depending on the condition. Considering what you get for that, it is a true gem.
The best story comes courtesy of Zenith
If you're considering buying a hyped-up vintage Daytona with the famous Zenith El Primero caliber, you might also consider buying an actual Zenith. The coolest story I encountered during these last 12 months is the story of the 18K gold El Primero chronographs produced between the mid-'80s and the early '90s by a small number of goldsmiths from Bologna in Italy. Zenith collectors refer to them as the Italian El Primeros or the "06s," coming from their reference number starting with "06". As I explained in the article about the best Zenith watches from the 1980s, the reason why several Italian goldsmiths started producing a series of gold El Primero chronographs is not officially known.
A potential reason could be that Bologna has one of the best and most prestigious universities in all of Italy. Traditional graduation gifts would be gold watches. As Zenith was popular with the younger crowd, it might be that the goldsmiths got special permission to create these watches. The watches are marked "CTRD BY ZENITH", indicating that Zenith approved of the production. The watches stand out because of their craftsmanship and the iconic looks that take after the Daytona. The gold cases are often incredible with really deep engravings. Additionally, some of the models feature a Bakelite bezel and a white enamel dial. It's a series that is absolutely amazing, and inside the watches, you will mostly find the famous El Primero caliber 400. These watches are the full package, and considering their prices between €5K and €10K, they are amazing finds. Who needs a Dayonta when you can have one of these?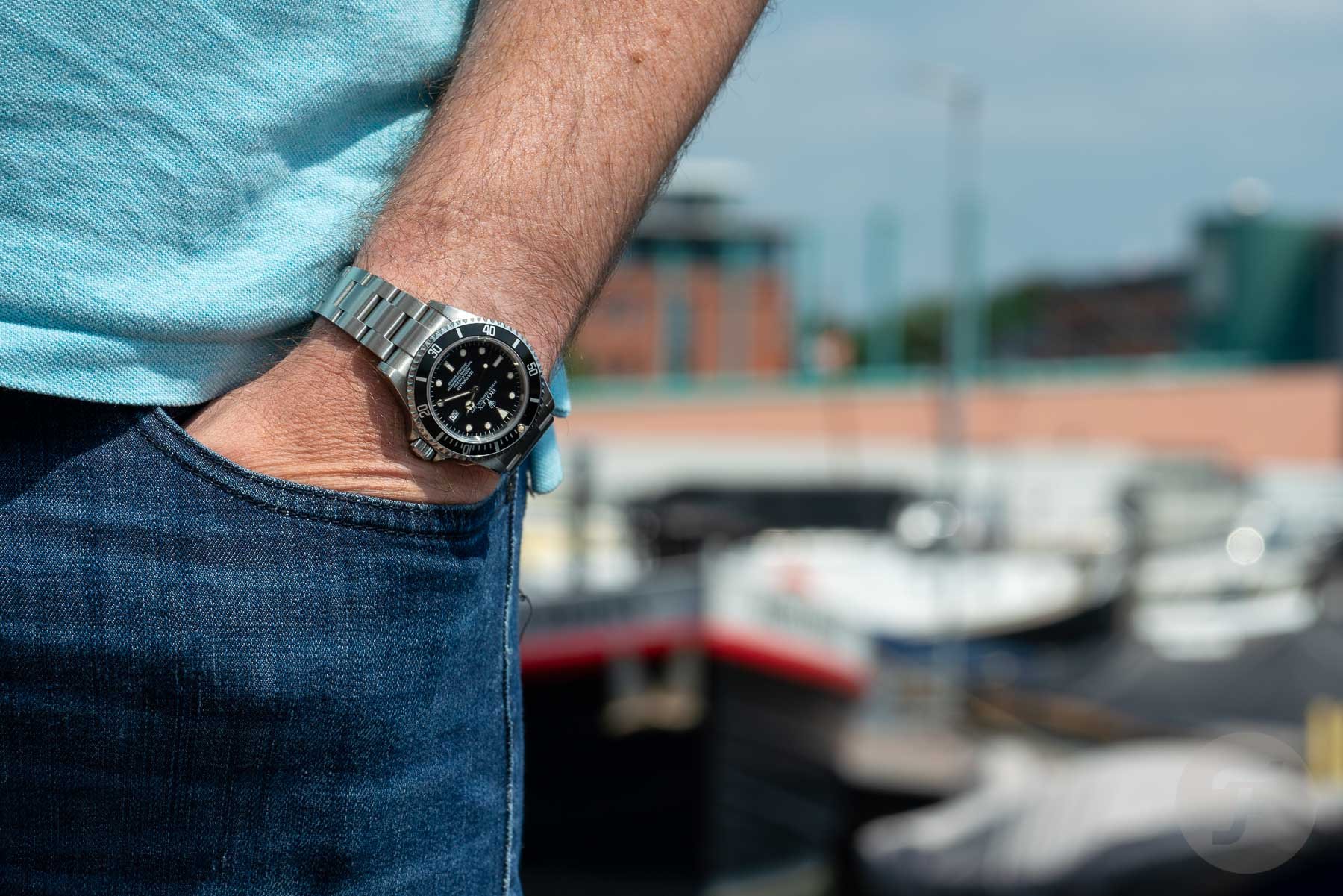 You don't need the hype
This brings us back to the beginning of my story. If anything, writing the Buying Guide series of articles has shown me that you don't need to suffer the hype if you don't want to. But, if you really do want to, you can. I still haven't said goodbye to the Rolex Sea-Dweller ref. 16600. That watch holds a special place in my heart, and luckily, it is not one of the most popular models. That makes it one of the few classic Rolex divers that are still within my financial reach. Seeing it on the wrist of several team members makes it the only true Rolex itch I might scratch. But that's not the true takeaway from the series for me. I already knew that I loved vintage Rolex timepieces, just like I knew that I liked Speedmasters and the original Royal Oak and the original Nautilus.
If there is one overarching lesson I've learned, it's that I will always be drawn to stories. I love watches that tell a story that I am interested in because they relate to a part of my life. It's how Omega became my favorite brand, as my father owns one. I also value stories that fascinate me, like that of King Seiko versus Grand Seiko. This striving for perfection resulted in some of the best and coolest watches ever produced. And then there are simply the stories that read like an adventure book, like that of Zenith's Italian El Primeros. Those are stories that no hype can match. Unfortunately, the side effects of hype around certain watches can tarnish the stories I enjoy so much. But as long as there are more stories than hype, we will be fine.